Hairstyles
Waterfall Hairstyle 2023 19 Ideas: Stay Trendy with Cascading Elegance
Hairstyles play a crucial role in expressing our personality and enhancing our overall appearance. The waterfall hairstyle is a captivating choice that exudes femininity and charm. This ethereal style features cascading strands flowing down, mimicking the gentle flow of a waterfall. It's a versatile look that can be adapted to various hair lengths and textures, making it suitable for everyone.
The Beauty of Waterfall Hairstyles
Waterfall hairstyles offer a delightful combination of elegance and simplicity. By incorporating soft, flowing locks with intricate braiding techniques, these hairstyles create an illusion of effortless beauty. The cascading strands bring attention to your facial features and add a touch of romance to any outfit or occasion. Whether you're attending a wedding, a formal event, or simply want to spice up your everyday look, the waterfall hairstyle is a fantastic choice.
Choosing the Perfect Waterfall Hairstyle for You
To choose the perfect waterfall hairstyle, consider factors such as your face shape, hair length, and personal style. There are various waterfall variations available, each offering a unique twist to this classic style. Let's explore some popular options for 2023.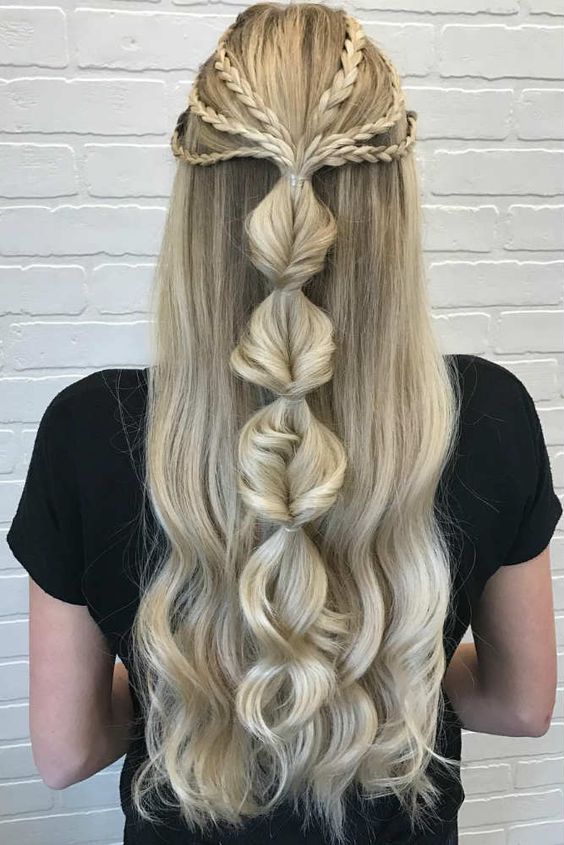 Classic Waterfall Hairstyle
The classic waterfall hairstyle showcases the beauty of cascading strands intertwined with elegant braids. This style works well with long to medium-length hair and is perfect for those seeking a sophisticated yet effortless look.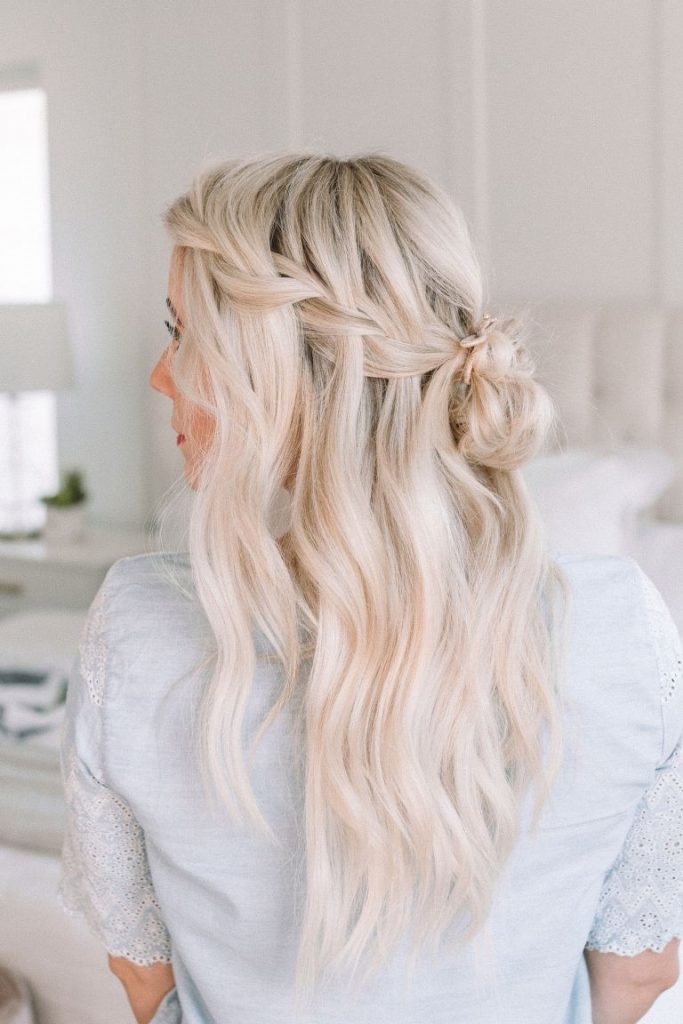 Romantic and Soft Waterfall Variations
For a romantic and soft touch, consider incorporating loose curls or waves into your waterfall hairstyle. This variation adds volume and texture, creating a dreamy and whimsical effect. Perfect for date nights, garden parties, or any occasion where a touch of romance is desired.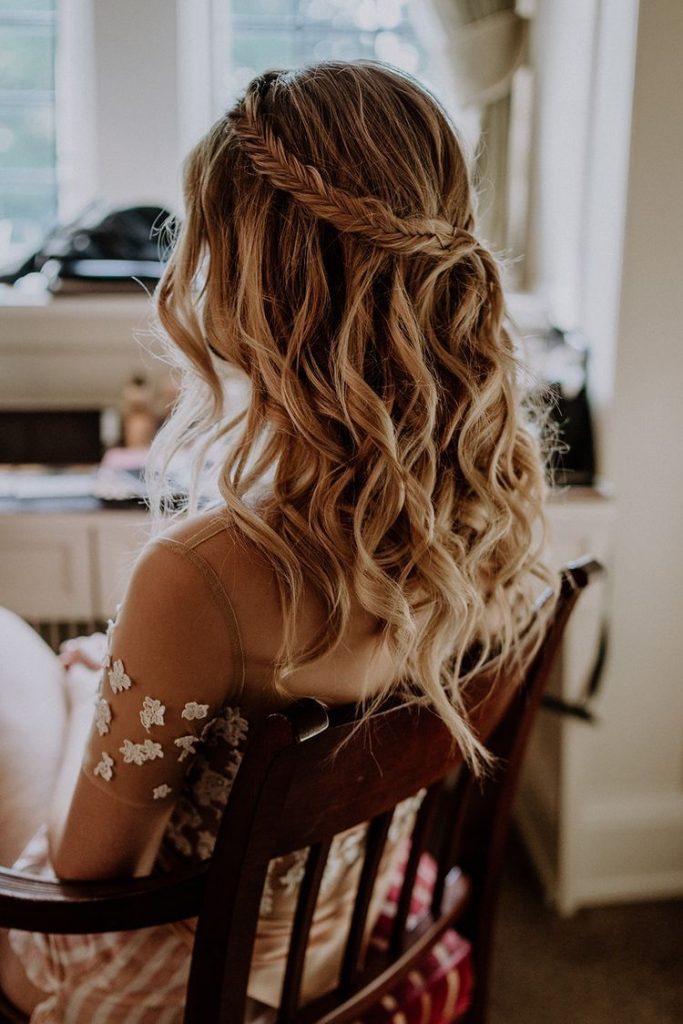 Boho-Chic Waterfall Hairstyles
Embrace your inner bohemian spirit with boho-chic waterfall hairstyles. These styles often feature loose braids, flowers, or accessories, giving a carefree and laid-back vibe. Ideal for music festivals, beach outings, or embracing a free-spirited lifestyle.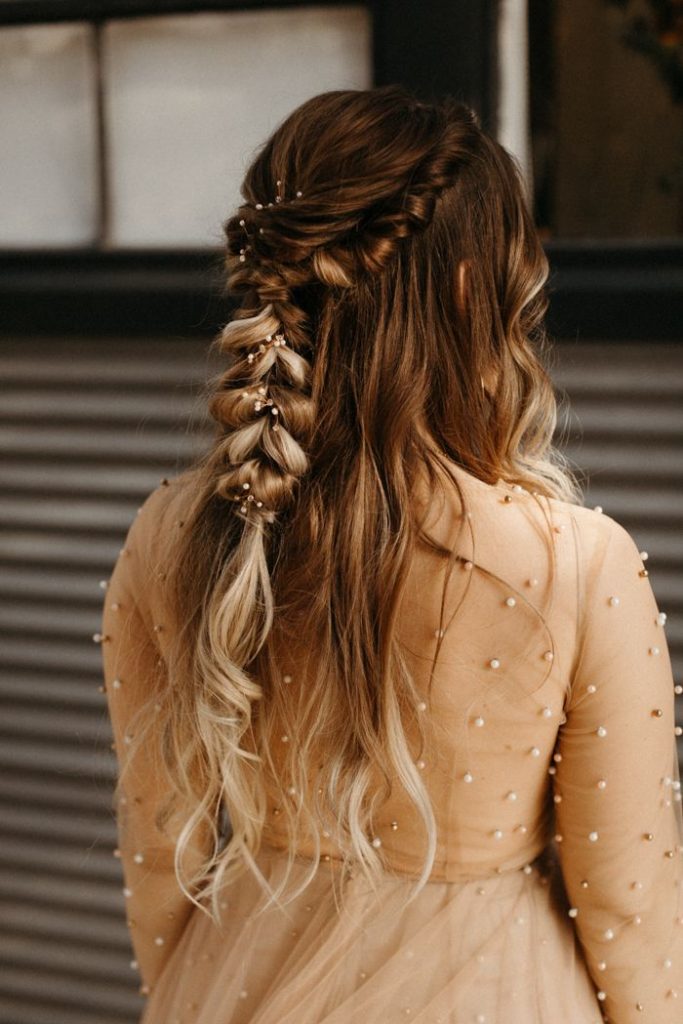 Elegant Updo Waterfall Hairstyles
If you prefer a more polished and sophisticated look, opt for an updo waterfall hairstyle. This style combines the elegance of an updo with the grace of cascading strands, resulting in a stunning and refined appearance. Perfect for formal events, black-tie affairs, or any occasion that calls for a touch of glamour.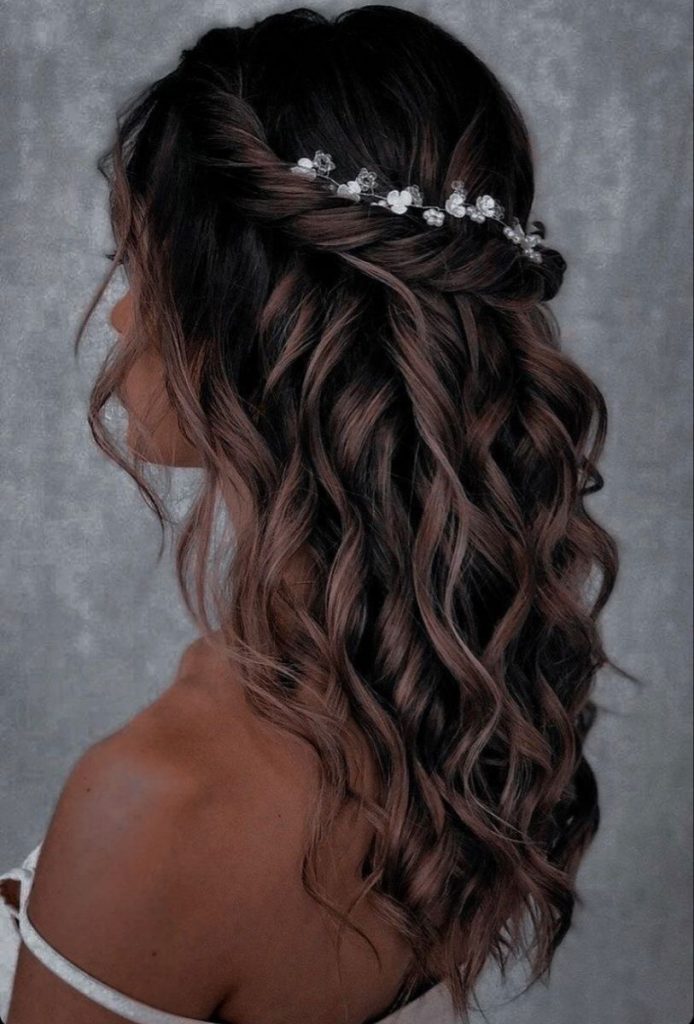 Steps to Create a Classic Waterfall Hairstyle
To achieve a classic waterfall hairstyle, follow these simple steps: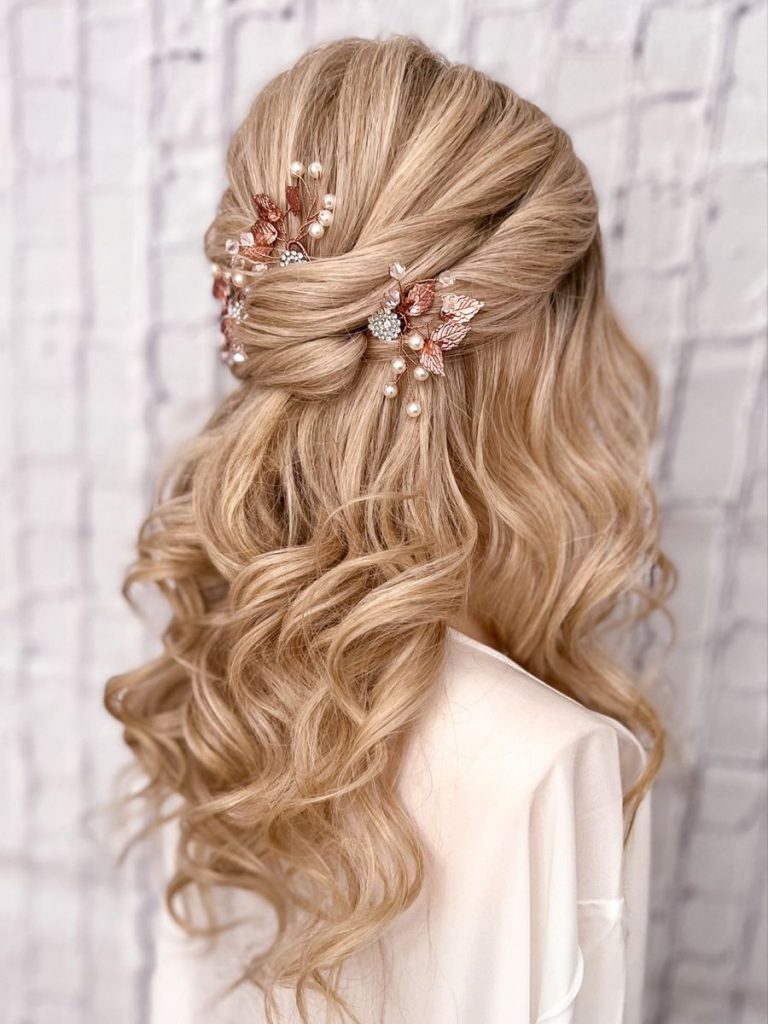 Start by parting your hair to one side, allowing it to fall naturally.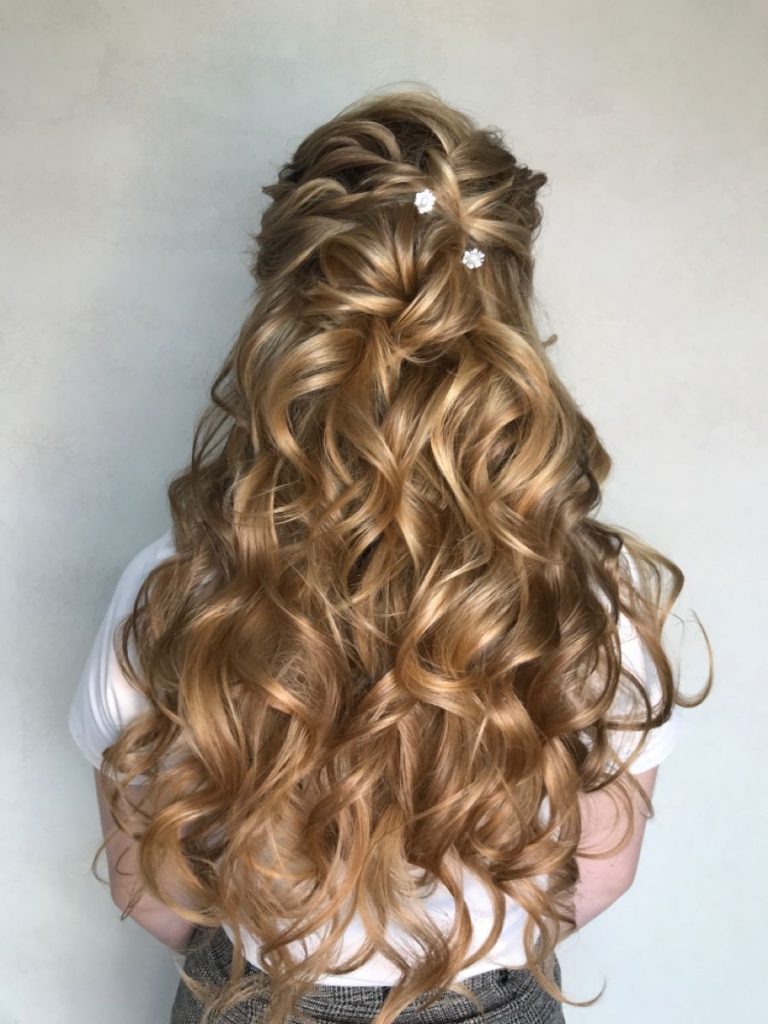 Take a small section of hair near the part and divide it into three strands.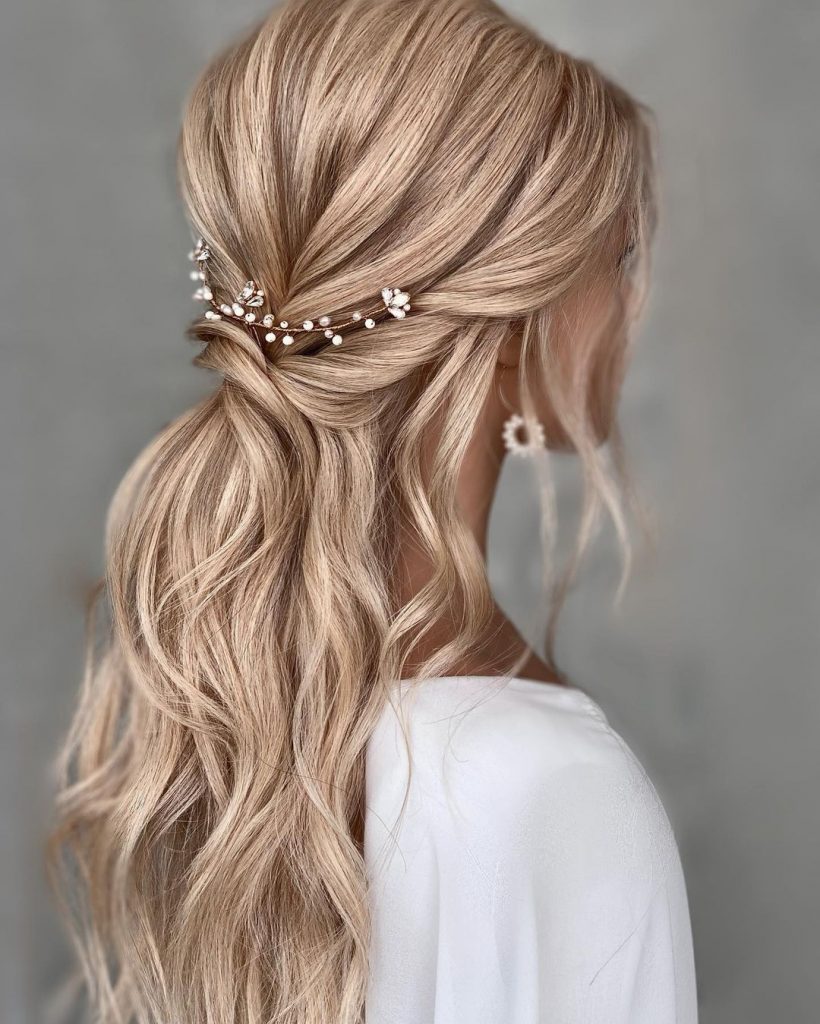 Begin a regular braid by crossing the outer strands over the middle one.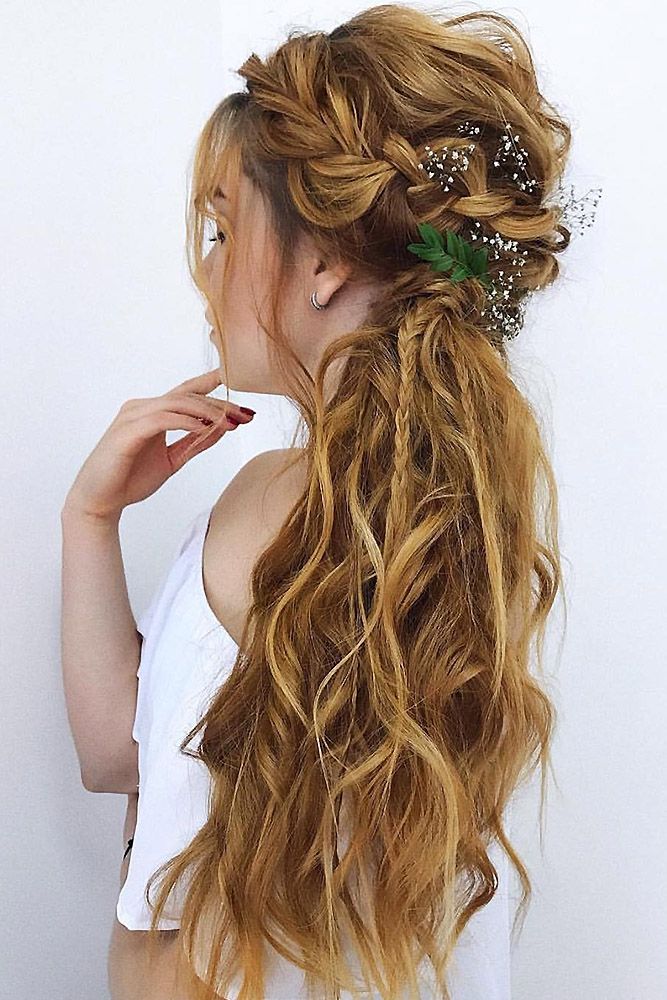 After the first cross, drop the outer strand that was crossed under the middle strand.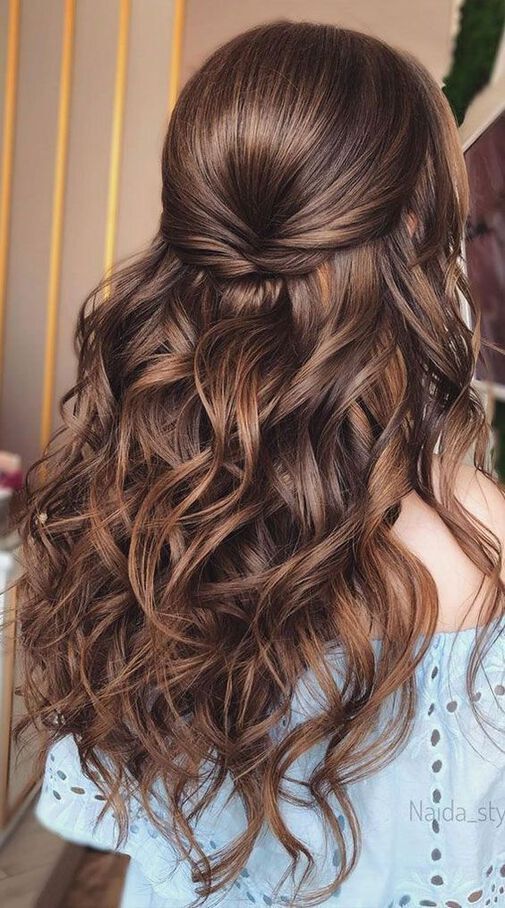 Pick up a new section of hair from near the dropped strand and incorporate it into the braid.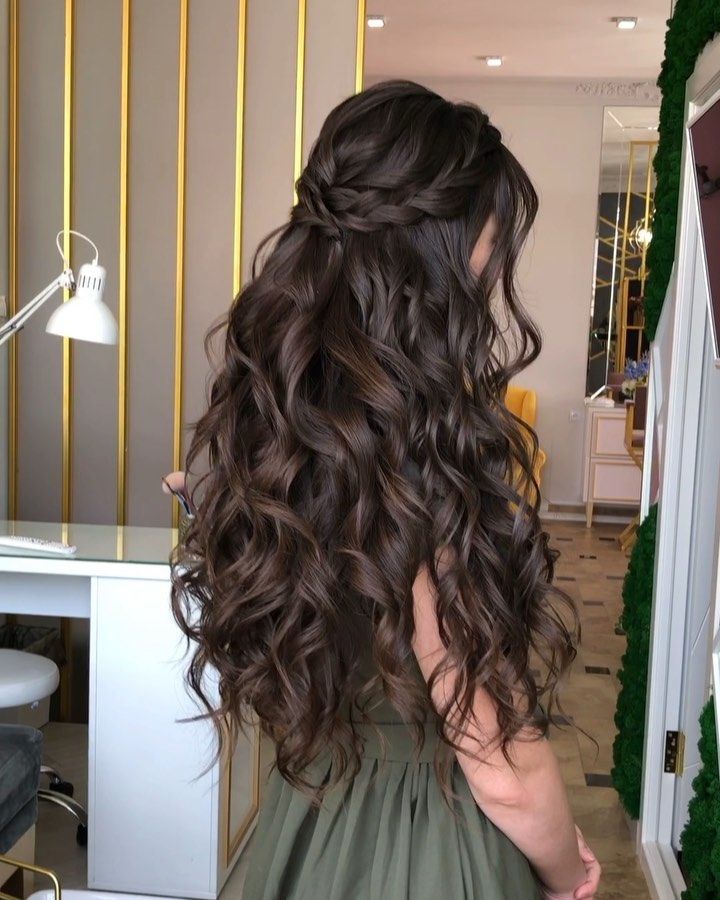 Repeat steps 3-5, always dropping the outer strand and picking up a new section of hair from the top.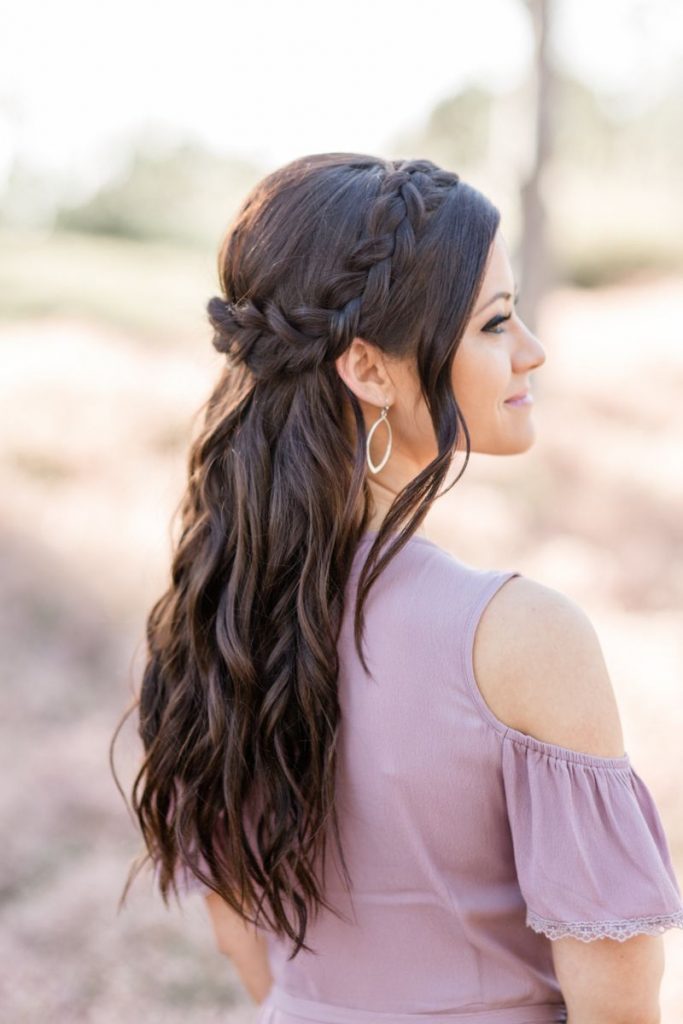 Continue braiding diagonally across your head until you reach the opposite side.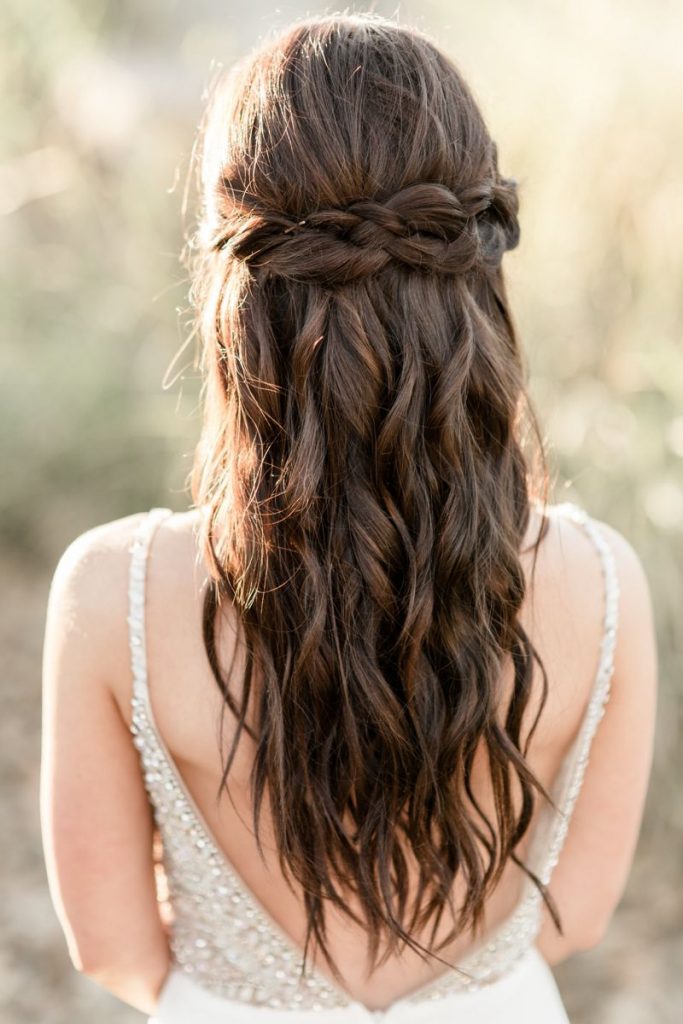 Secure the braid with a bobby pin or a small hair elastic.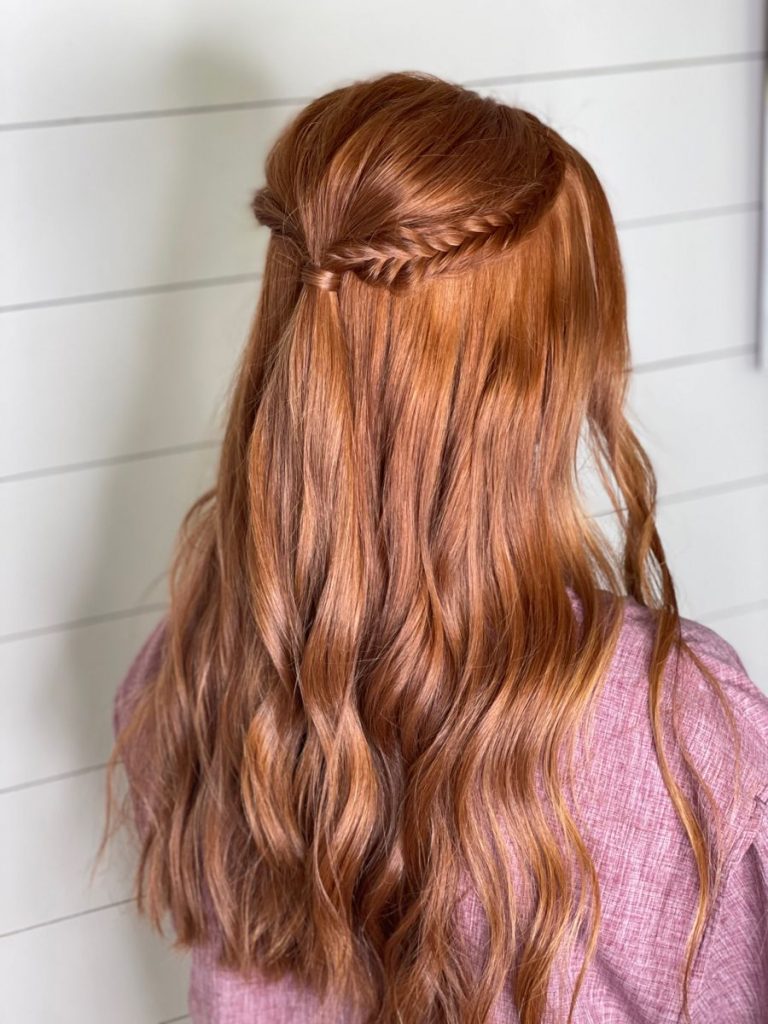 Romantic and Soft Waterfall Variations
For a romantic and soft waterfall variation, consider the following ideas:
Incorporate loose curls or waves into your hair before creating the waterfall braid.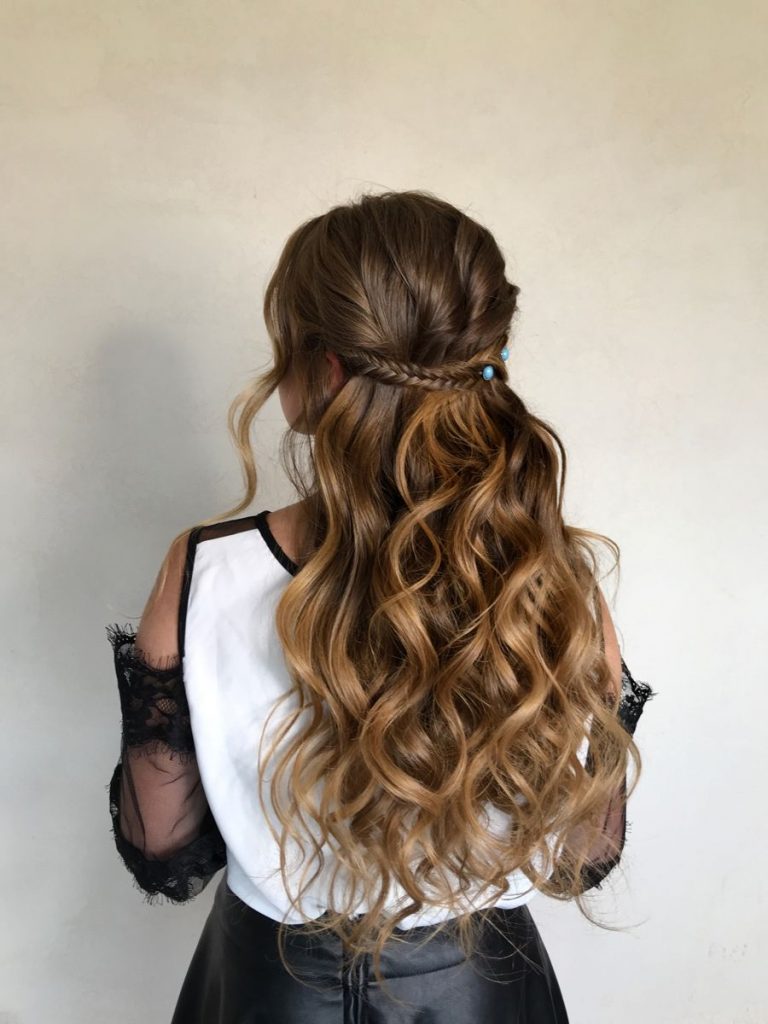 Add delicate flowers or hair accessories to enhance the dreamy effect.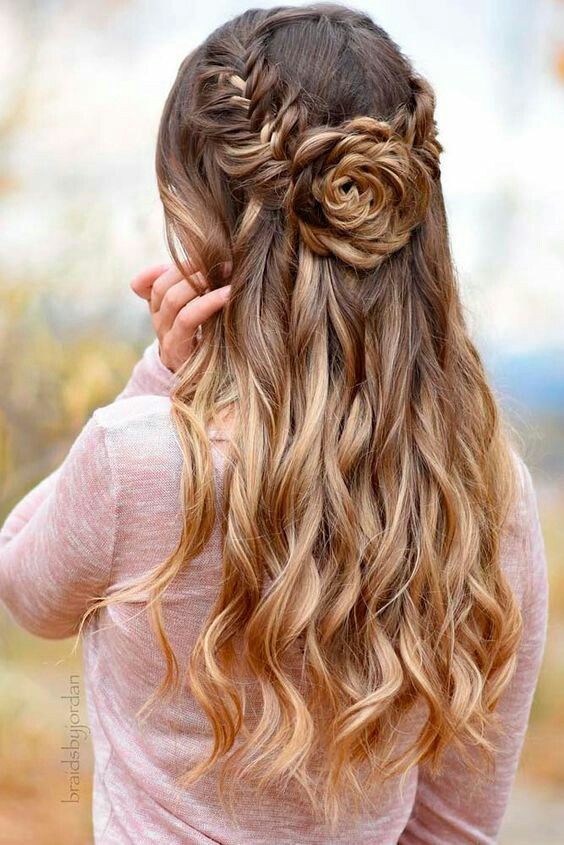 Experiment with different braiding techniques, such as fishtail braids or rope braids, to create a unique look.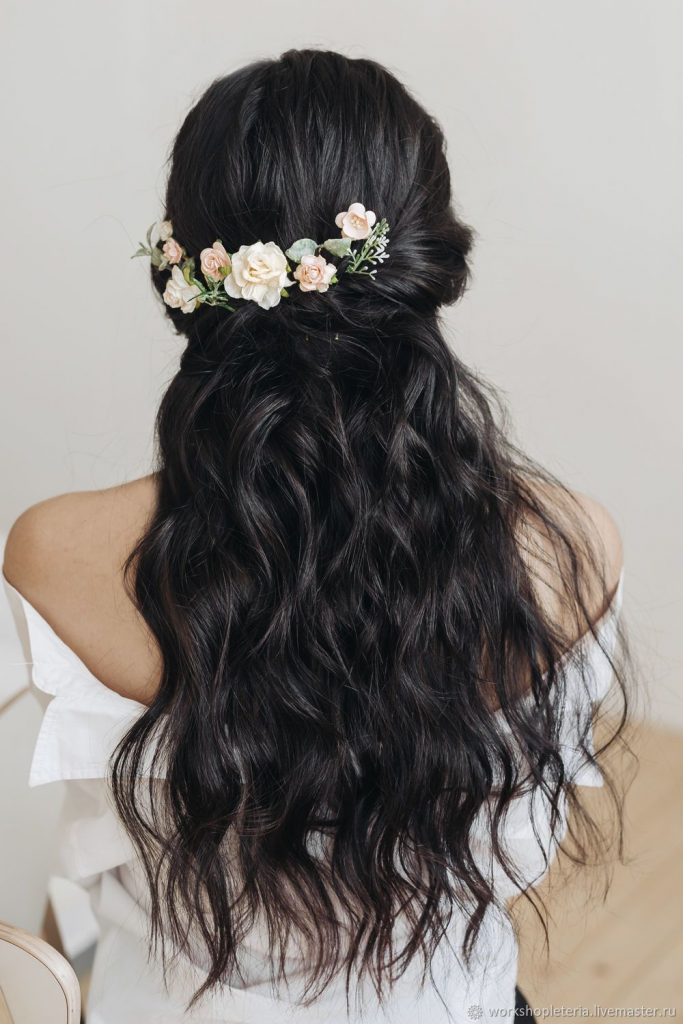 Save Pin