Hairstyles
Winter Haircuts for Round Faces 2023-2024 22 Ideas: A Stylish Transformation
Winter is just around the corner, and it's time to embrace the chilly season with a fresh and stylish look. If you have a round face shape, you're in luck! This article will guide you through the most flattering and trendy haircut ideas for round faces in 2023-2024. Say goodbye to hair dilemmas and hello to confidence and beauty.
The Round Face Advantage
Before we dive into the fabulous haircut ideas, let's briefly discuss why having a round face can be an advantage. Round faces have soft, youthful features that can carry various hairstyles with ease. With the right haircut, you can enhance your facial features, create balance, and exude charm.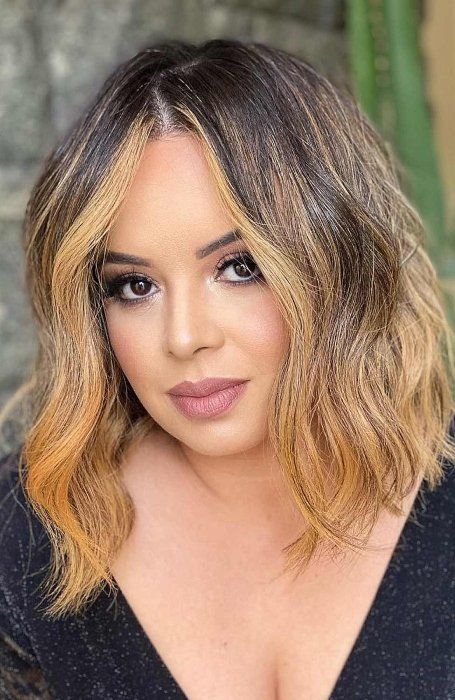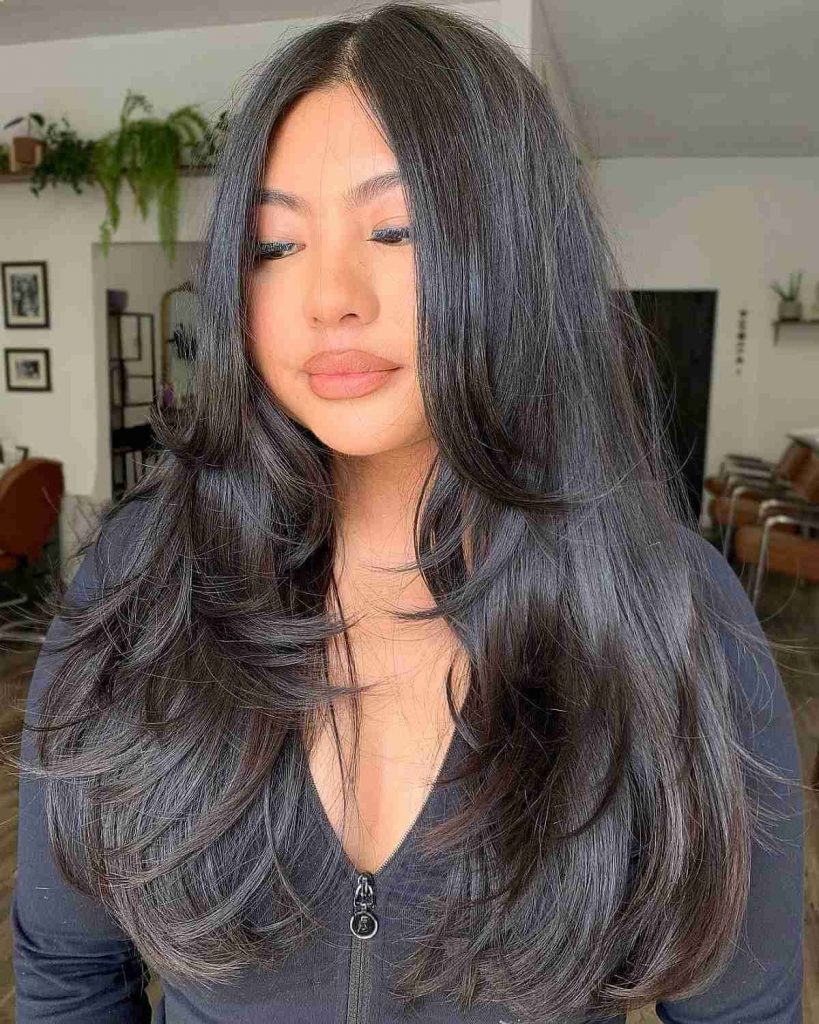 Classic Bob
The classic bob is timeless and works wonders for round faces. It adds structure and definition to your features, making your face appear longer. Opt for a chin-length bob for a chic and effortless look.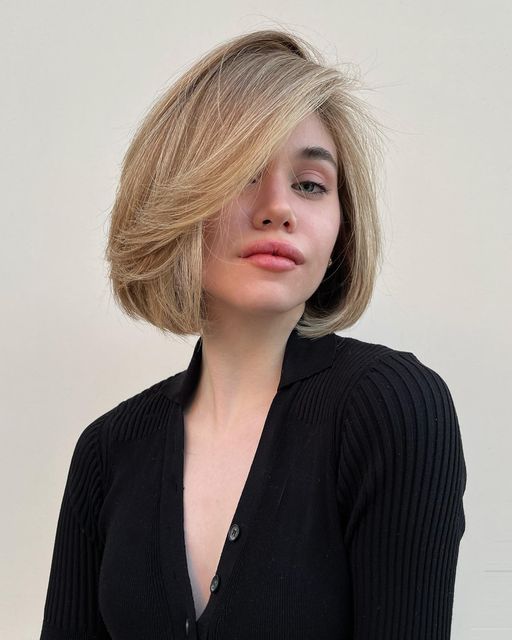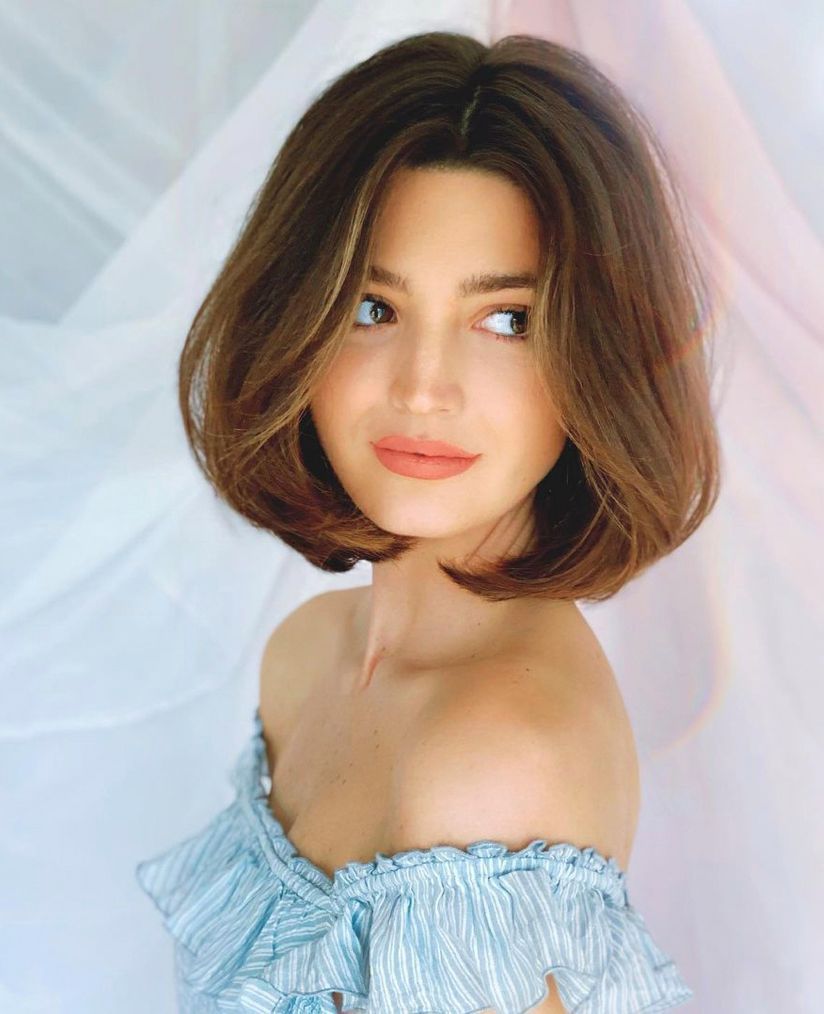 Layered Bob
If you prefer some texture and movement in your hair, go for a layered bob. These soft layers can add volume at the right places and frame your face beautifully.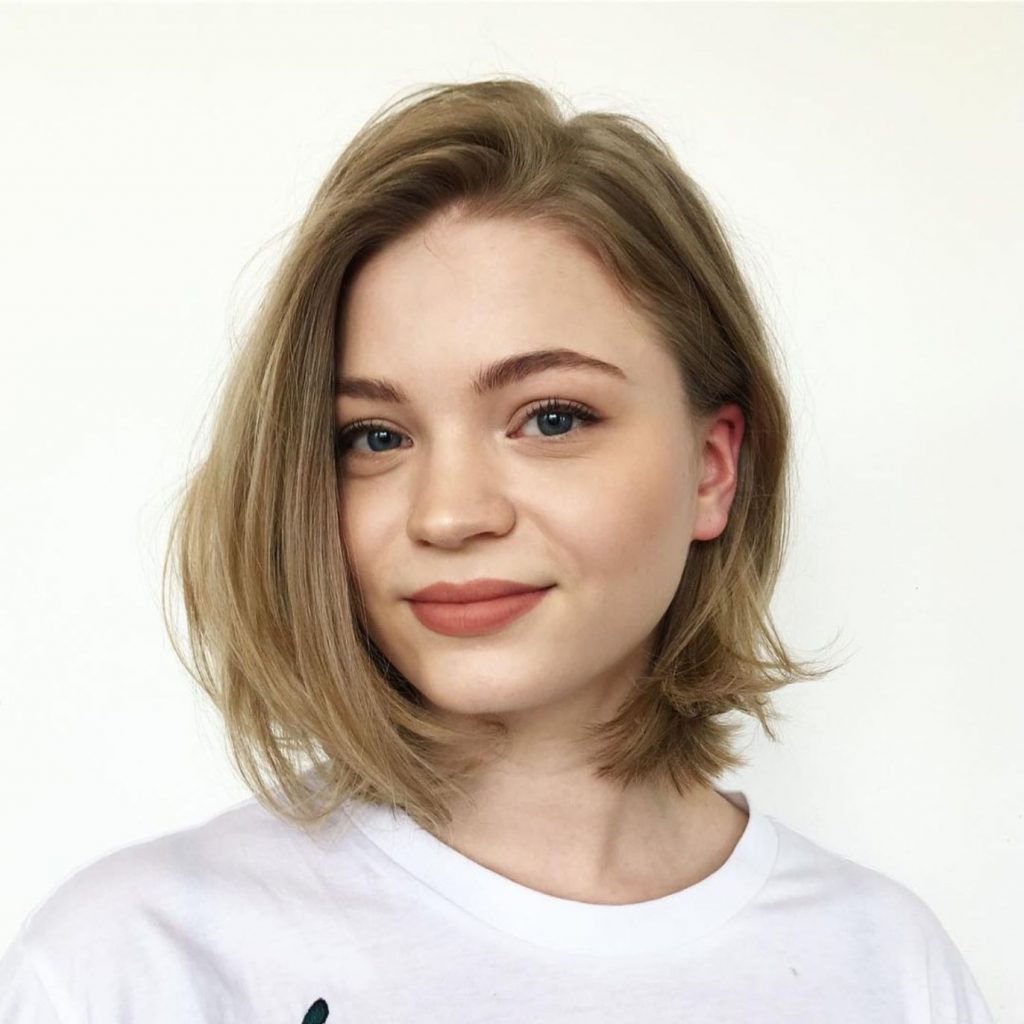 Edgy Pixie Cut
For those who love a bold statement, an edgy pixie cut is the way to go. This daring haircut accentuates your round face, giving you a fierce and confident appearance.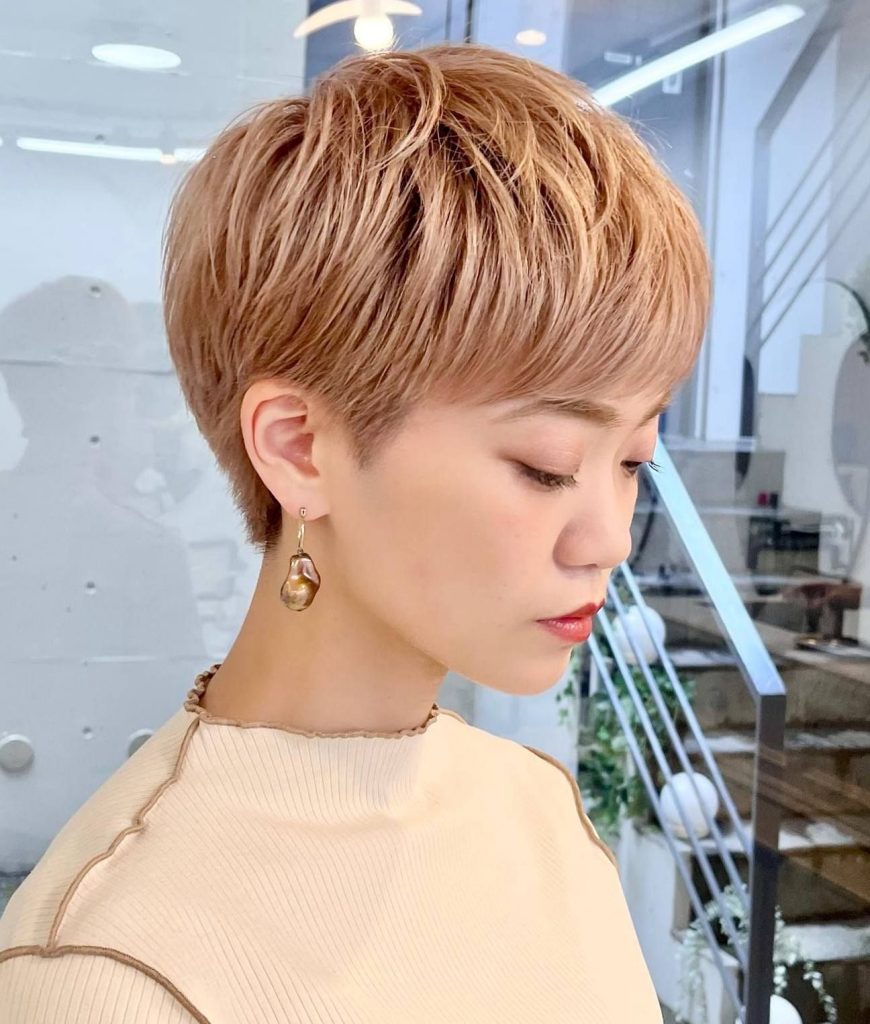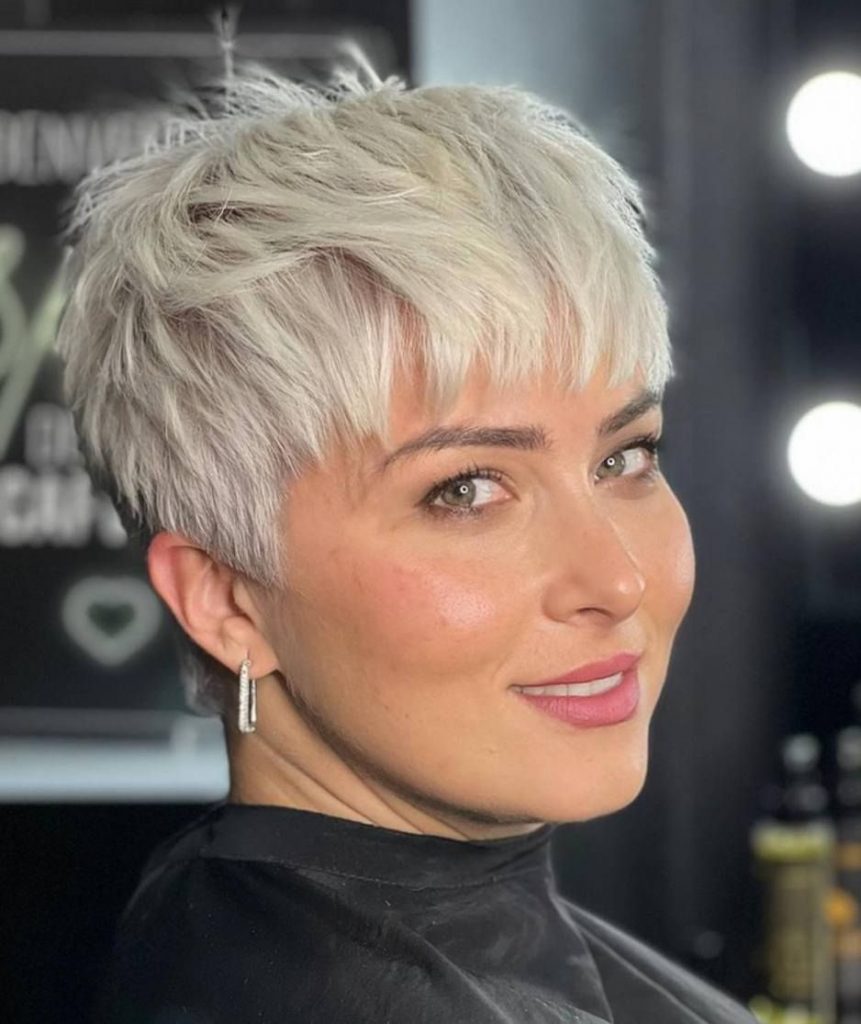 Side-Swept Pixie
A side-swept pixie cut with longer fringe can soften the edges of a round face, creating an elegant and playful vibe.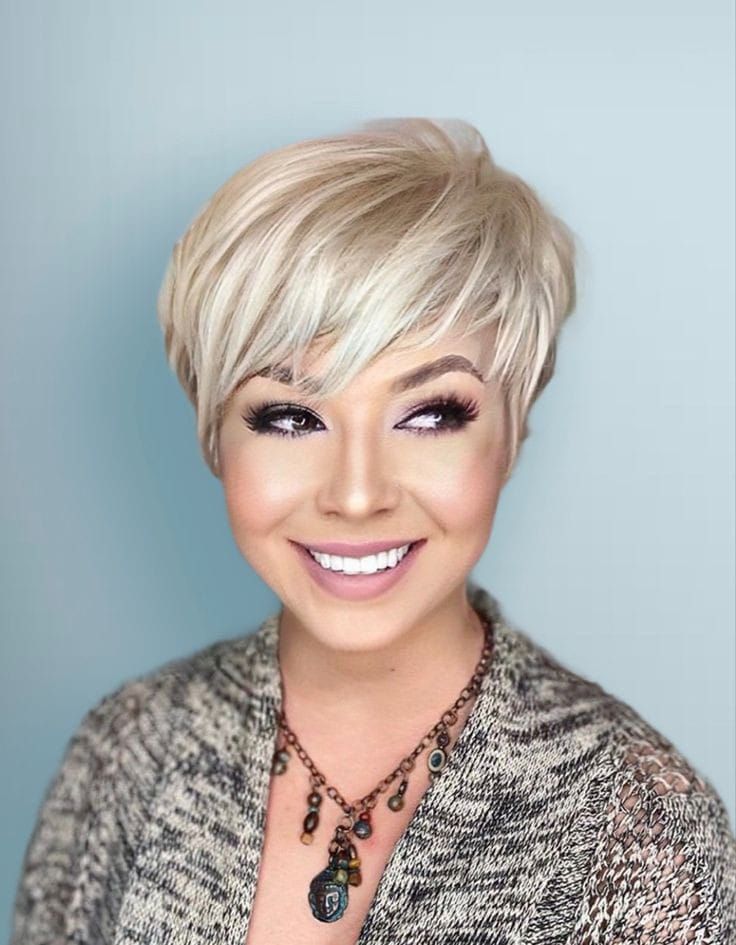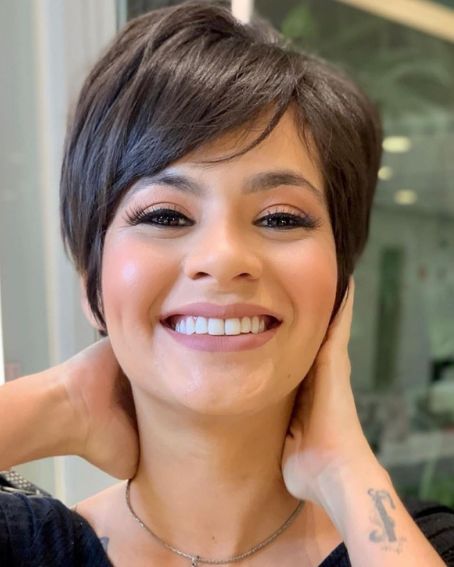 Face-Framing Layers
Long hair can be fabulous for round faces if done right. Opt for face-framing layers that add dimension and make your face look slimmer.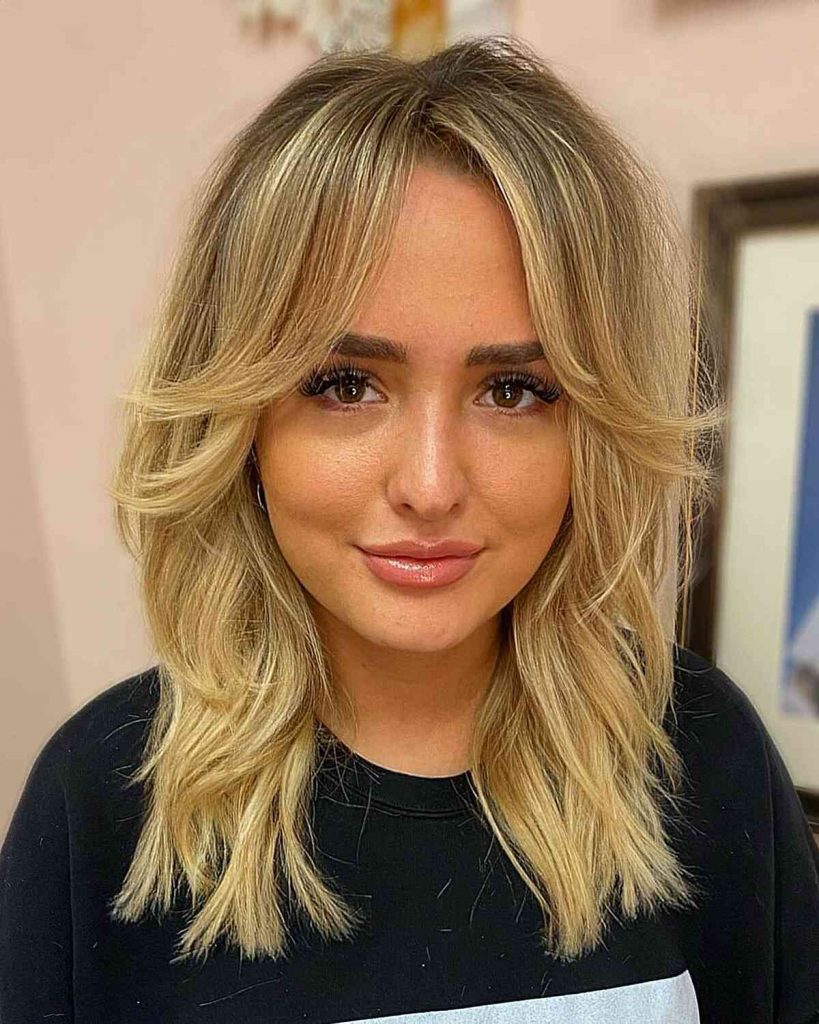 Voluminous Waves
Big, voluminous waves can create an illusion of length and sophistication, making it an ideal choice for round-faced individuals.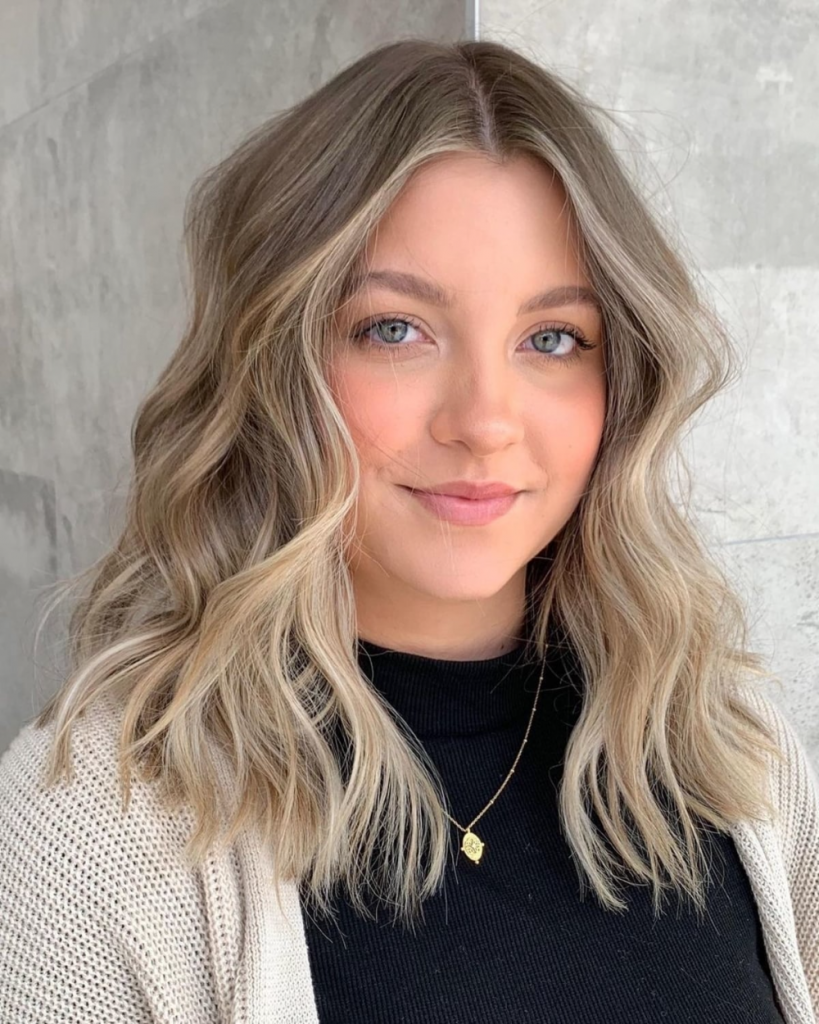 Blunt Shoulder Cut
Shoulder-length hair can work wonders for round faces. A blunt cut at this length can elongate your face and give you a modern, sophisticated look.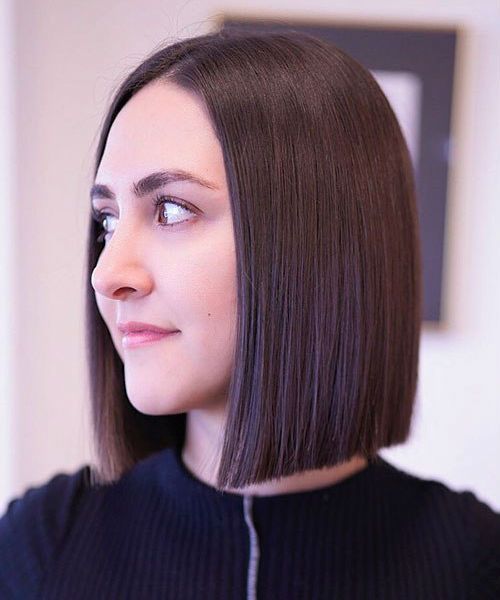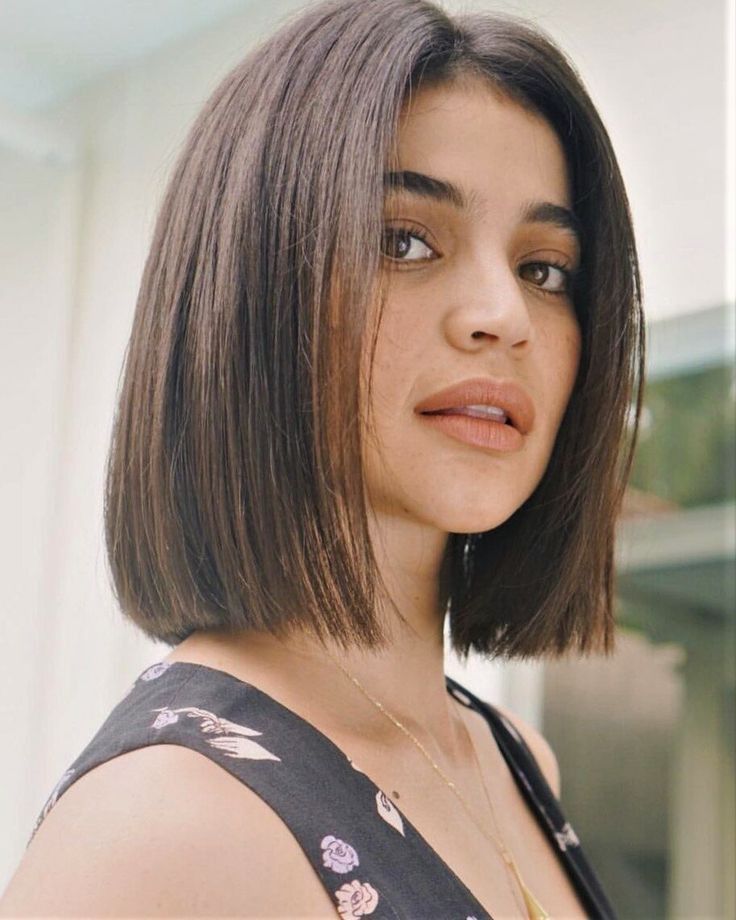 Angled Lob
An angled lob, slightly longer in the front and shorter at the back, adds an edgy twist to your style, making your round face appear more sculpted.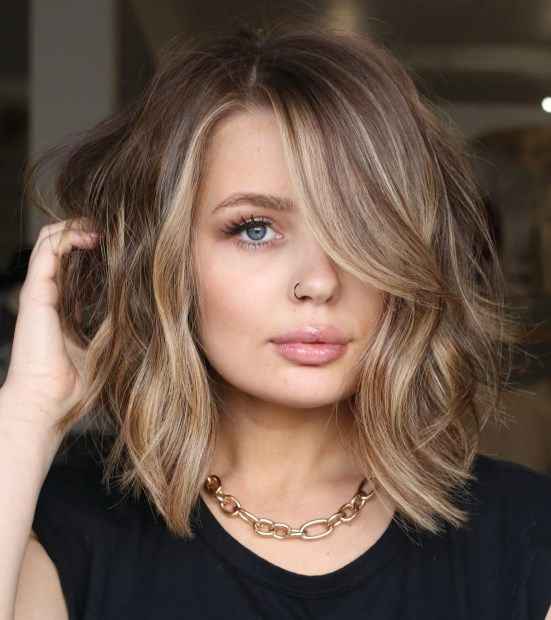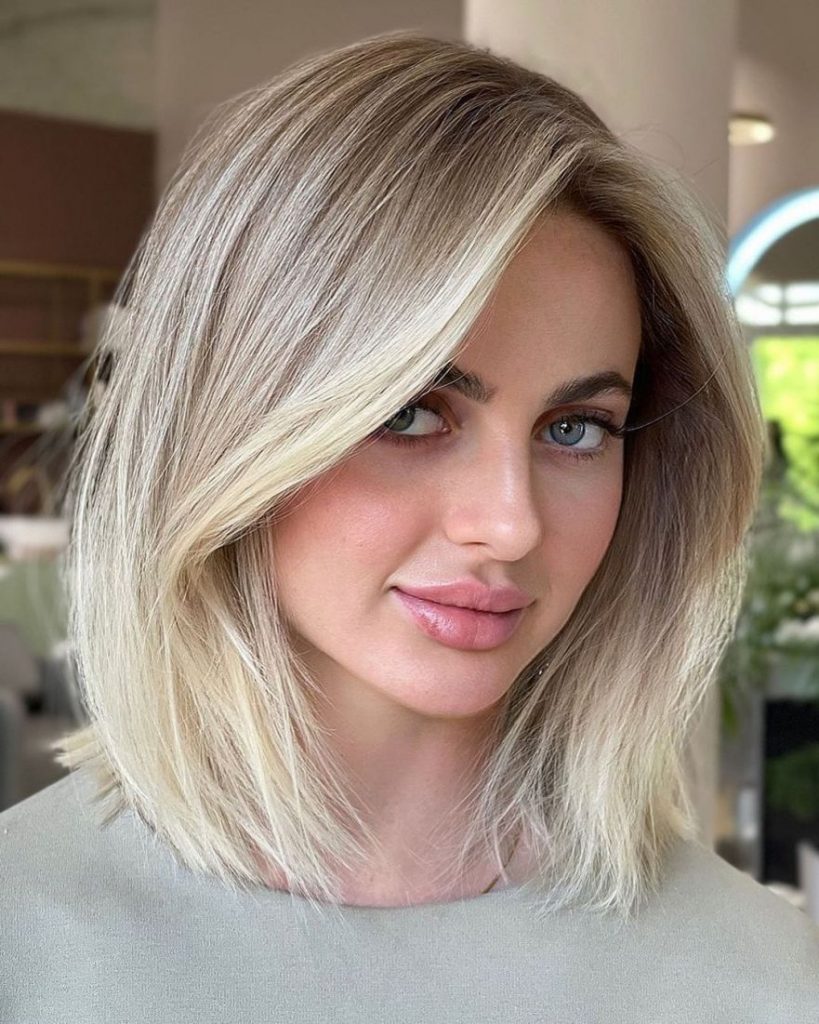 Side-Swept Bangs
Side-swept bangs are your best friend if you have a round face. They create angles and add definition to your features.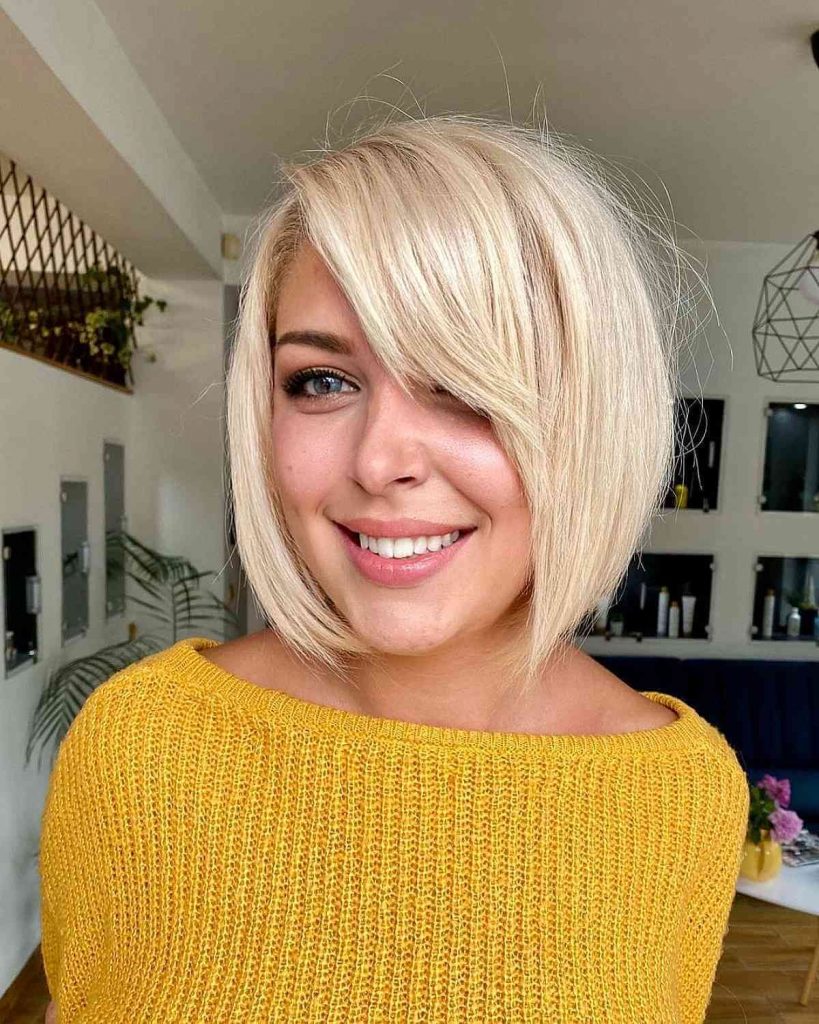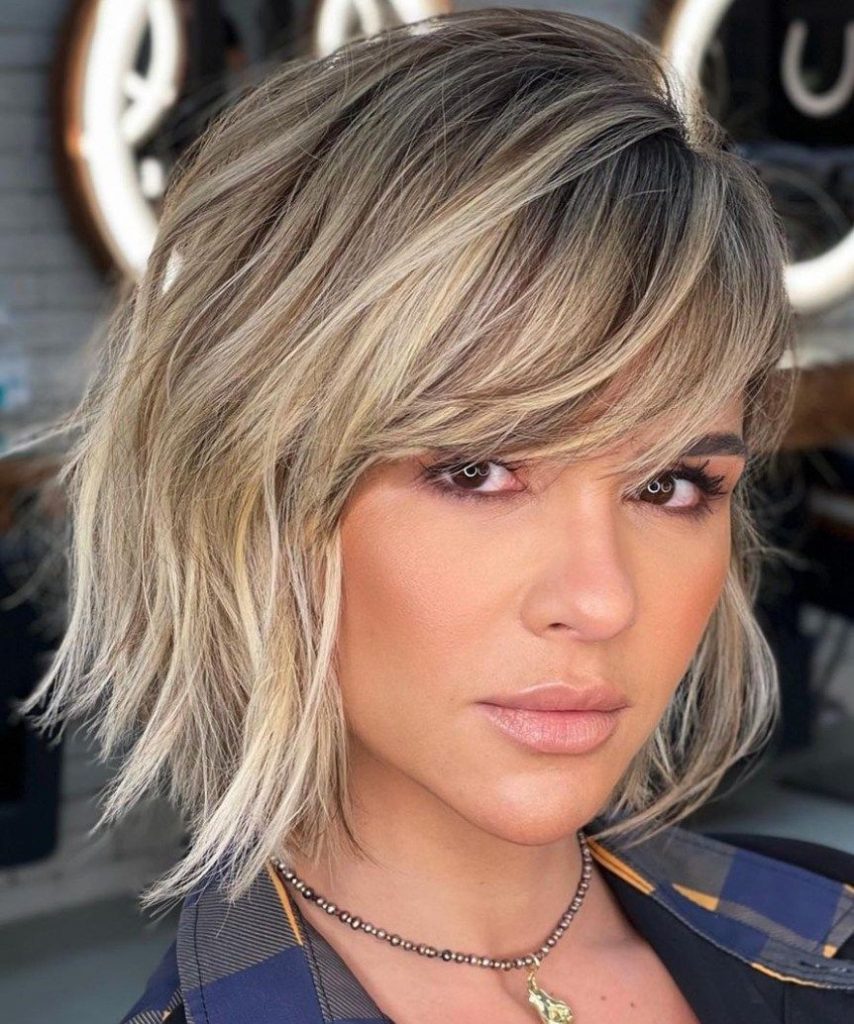 Curtain Bangs
Curtain bangs that fall gracefully on both sides of your face can create a visually elongating effect, making your face look more oval.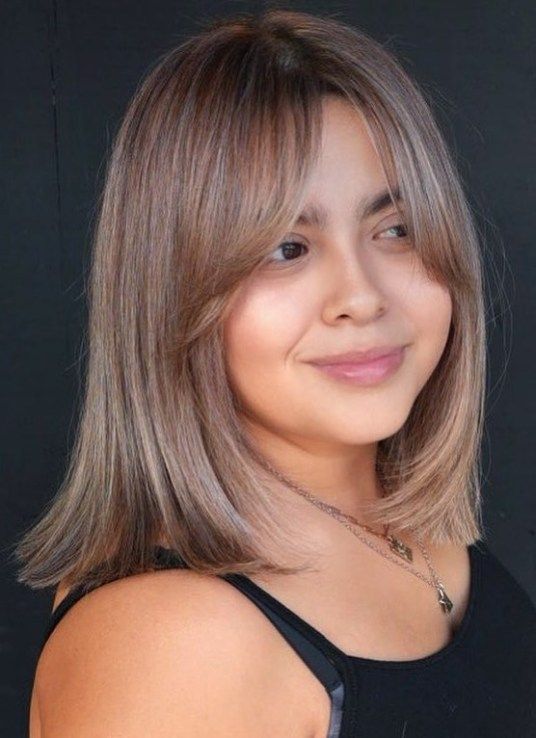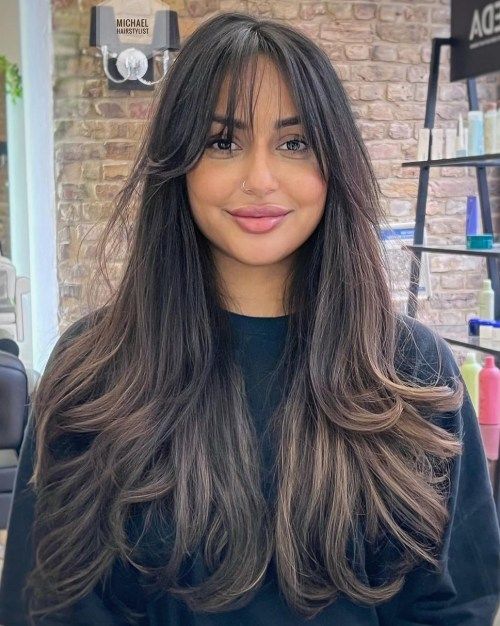 Save Pin