Hairstyles
Winter Haircuts Over 50: 2023-2024 18 Ideas
As the frosty winds of winter approach, it's not just our wardrobes that need a seasonal update. Our hairstyles should also reflect the changing weather and fashion trends. If you're over 50 and looking for a fresh and trendy haircut to sport this winter, you're in the right place. In this article, we'll explore the top winter haircut ideas for individuals over 50 in 2023-2024. Say goodbye to outdated styles and hello to a fabulous winter look!
The Classic Bob
The classic bob is a timeless haircut that never goes out of style. It's perfect for women over 50 who want a chic and low-maintenance look. This short-to-medium length haircut frames the face beautifully and can be customized to suit your preferences. Opt for a sleek and straight bob or add some waves for a softer touch.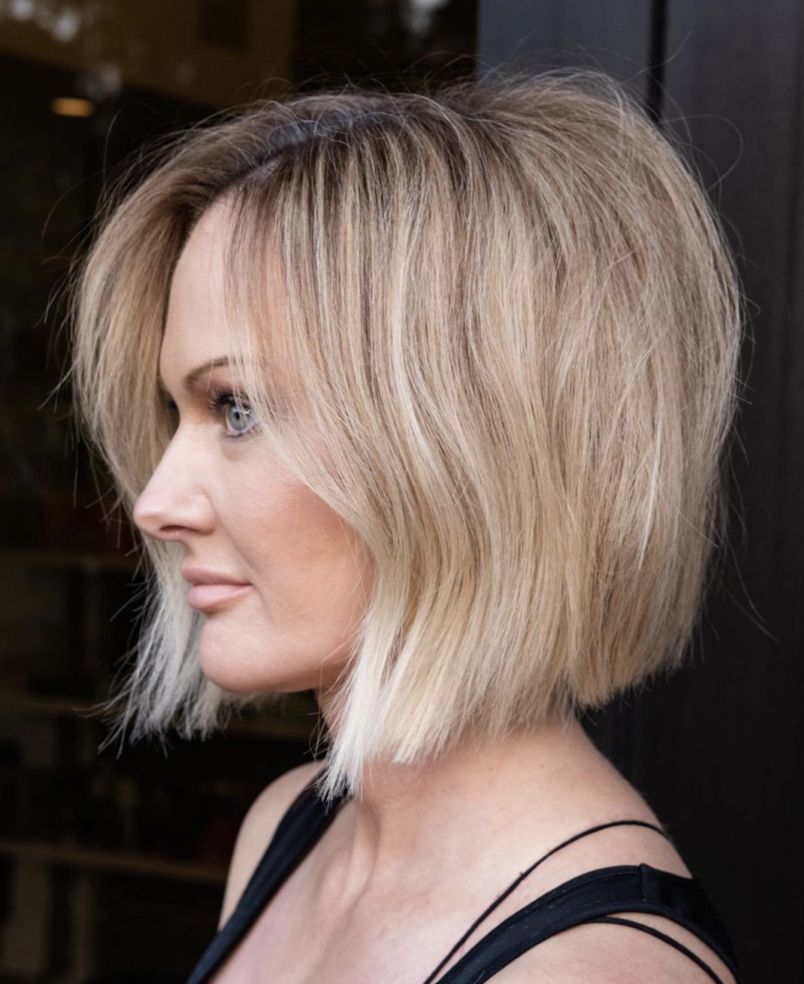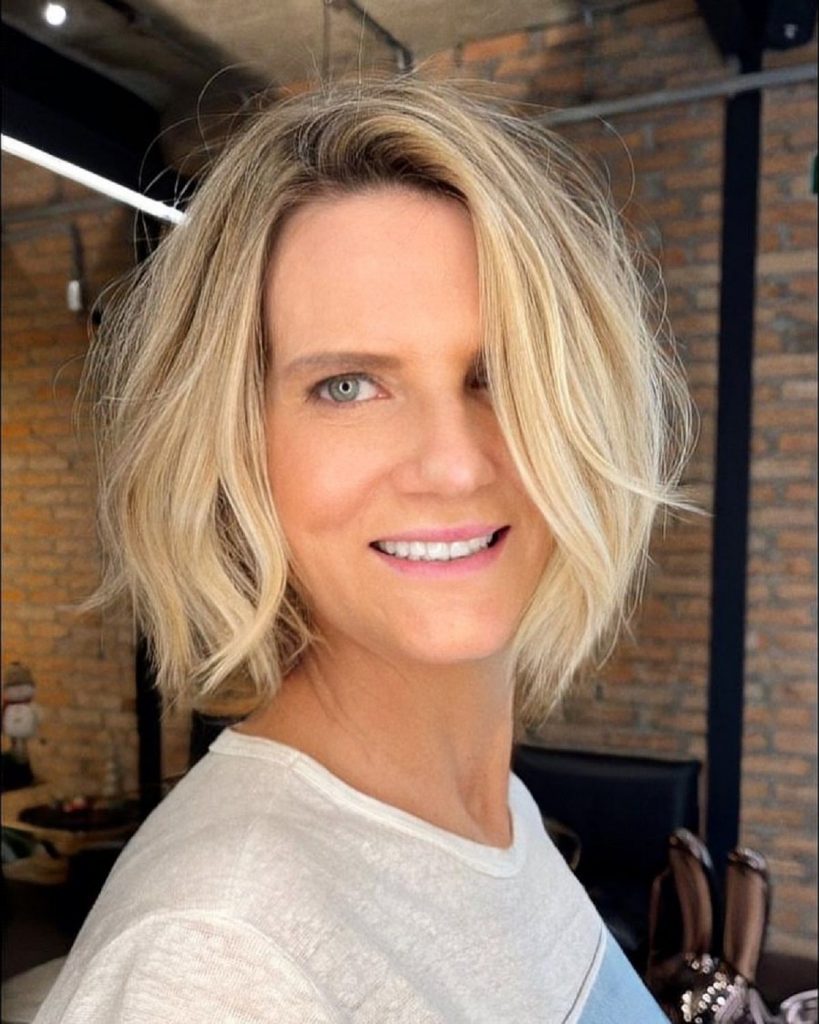 Layered Pixie Cut
If you're looking to make a bold statement this winter, consider a layered pixie cut. This short and edgy hairstyle is not only fashionable but also easy to manage. Layers add depth and volume to your hair, giving it a youthful and dynamic appearance.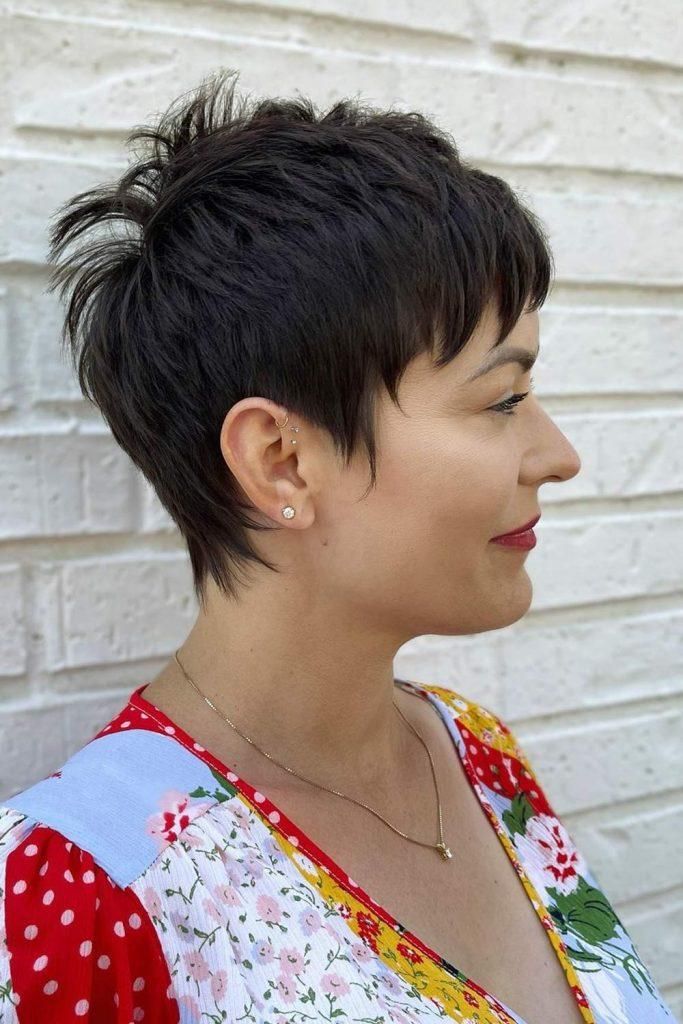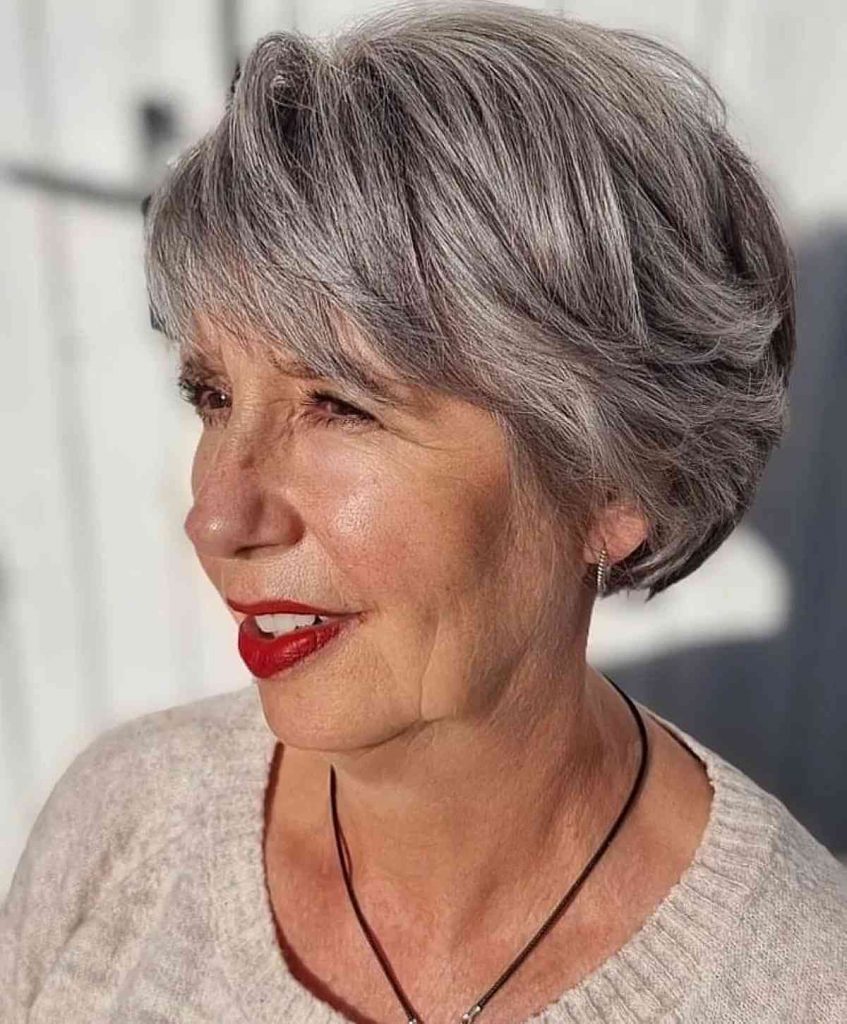 Shoulder-Length Shag
The shoulder-length shag is a versatile haircut that works well for mature women. It offers a relaxed and effortless style that's perfect for the winter season. With layers and texture, this haircut adds volume and movement to your hair, making it look fuller and more vibrant.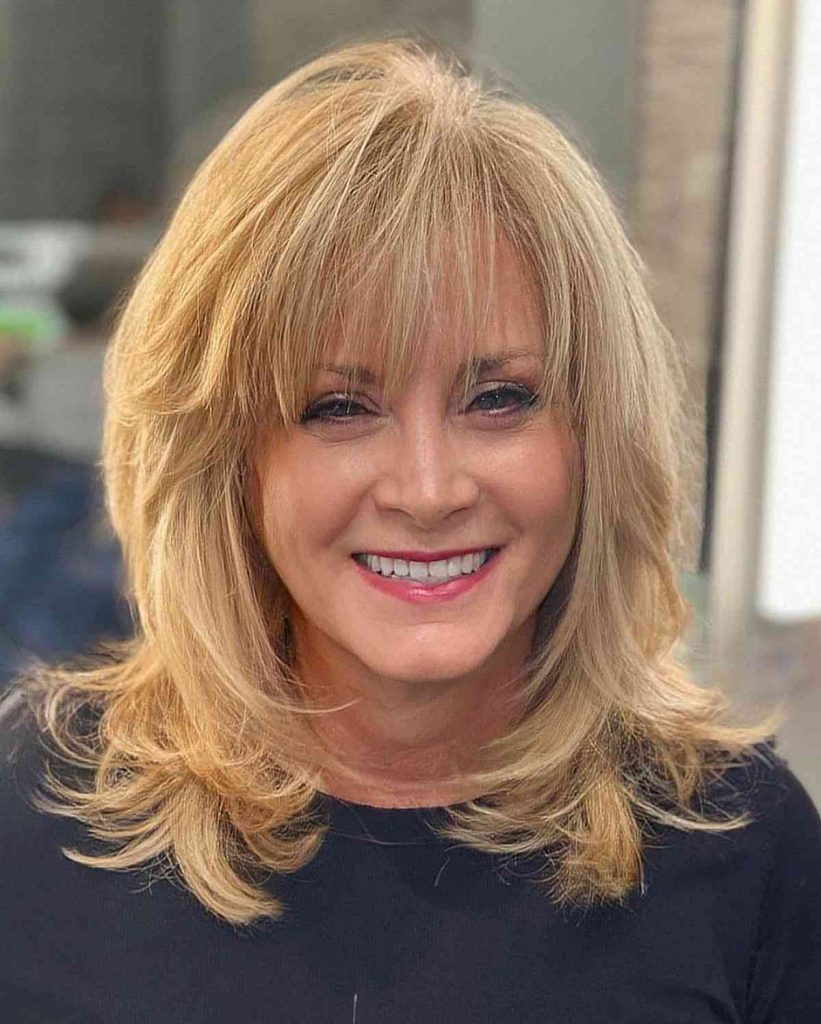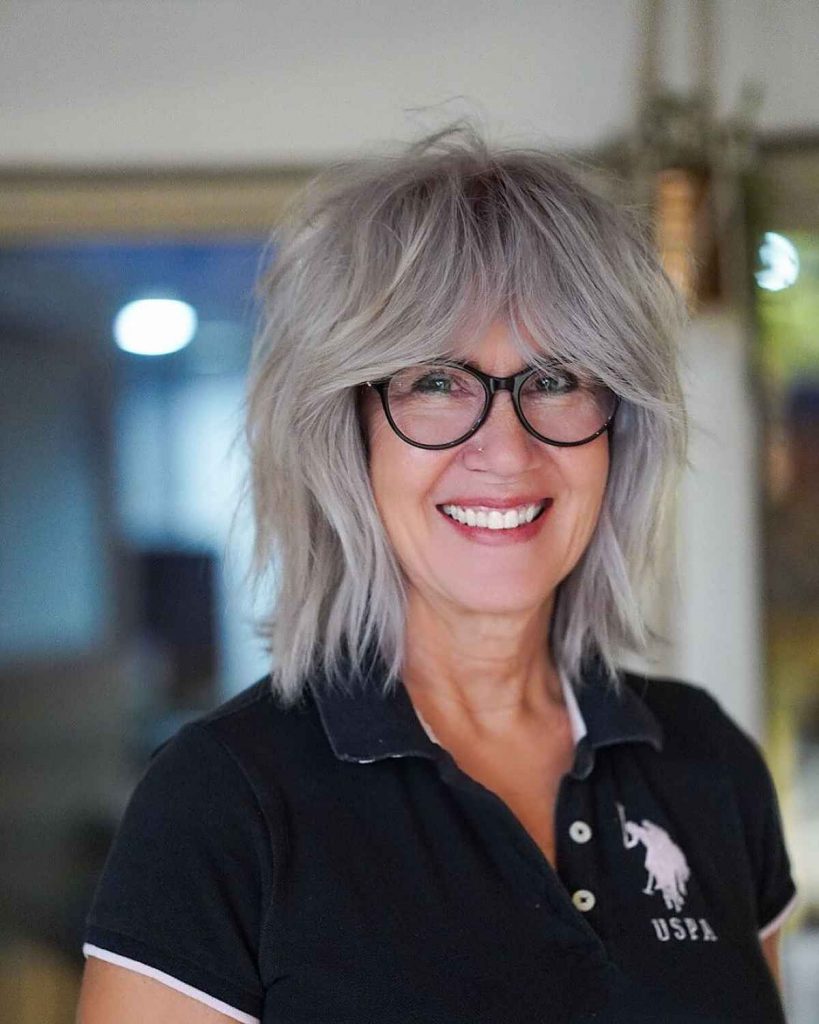 Long Bob (Lob)
The long bob, often referred to as a "lob," is an ideal choice for those who want a bit more length while maintaining a stylish look. It's a versatile haircut that can be customized with bangs, layers, or curls. This winter, consider a lob that falls just above your shoulders for a modern and elegant appearance.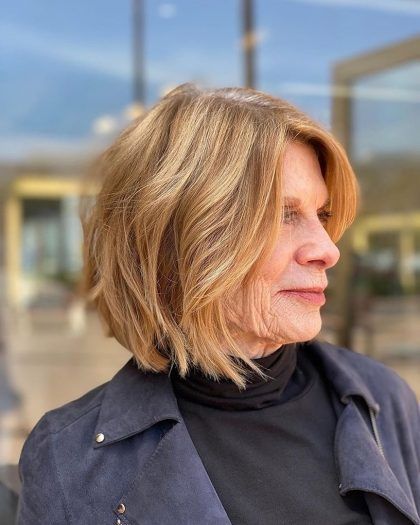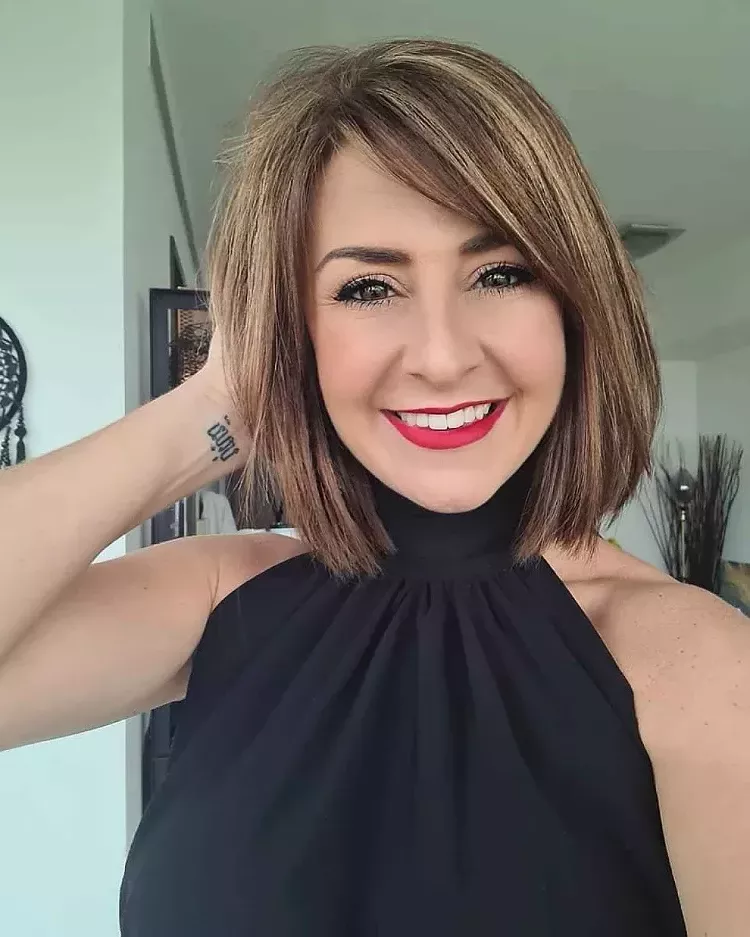 Curly Crop
For women with natural curls, a curly crop is the way to go. This short haircut celebrates your curls and provides a chic and contemporary look. Enhance your curls with the right products and enjoy a carefree style that's perfect for winter.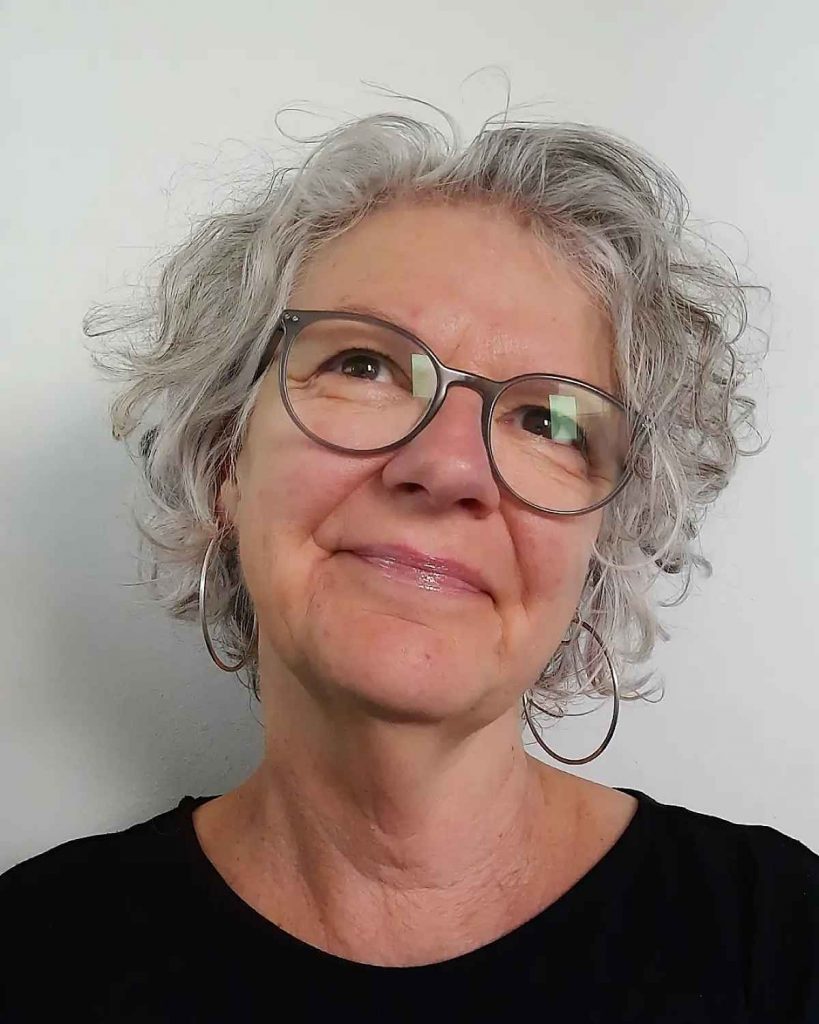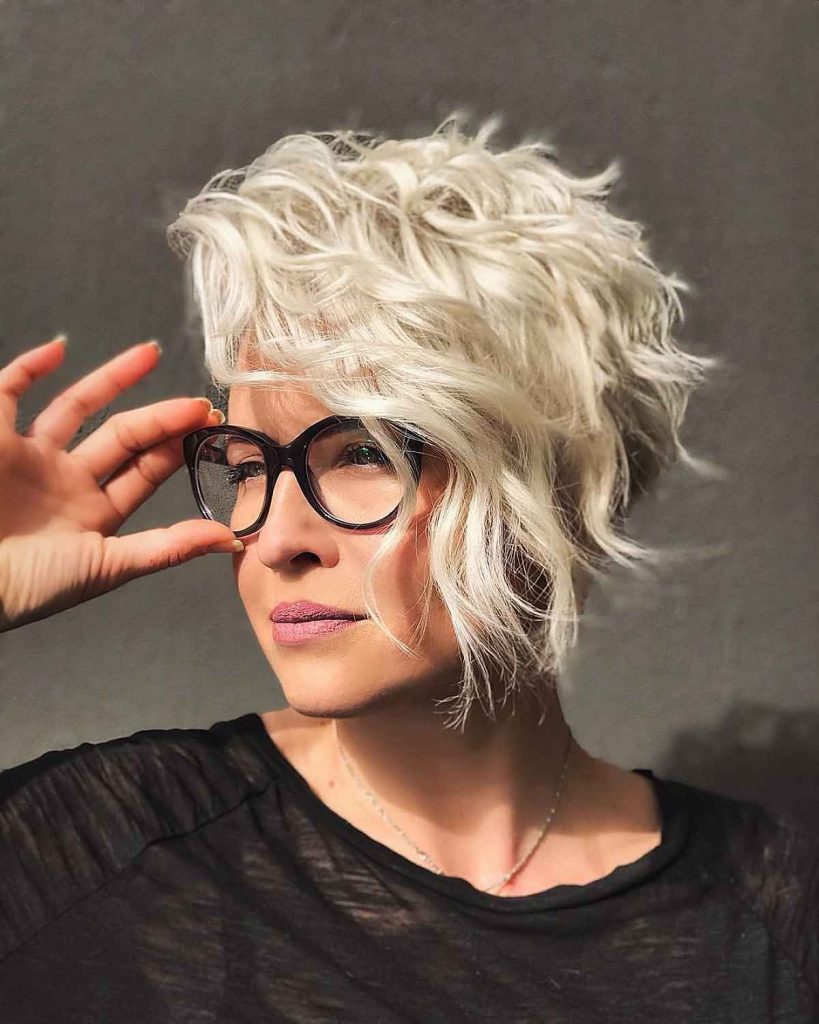 Blunt Cut with Bangs
If you're in the mood for something dramatic, try a blunt cut with bangs. This bold haircut draws attention to your facial features and adds a touch of elegance to your overall appearance. Blunt cuts are sleek and sophisticated, making them an excellent choice for winter gatherings.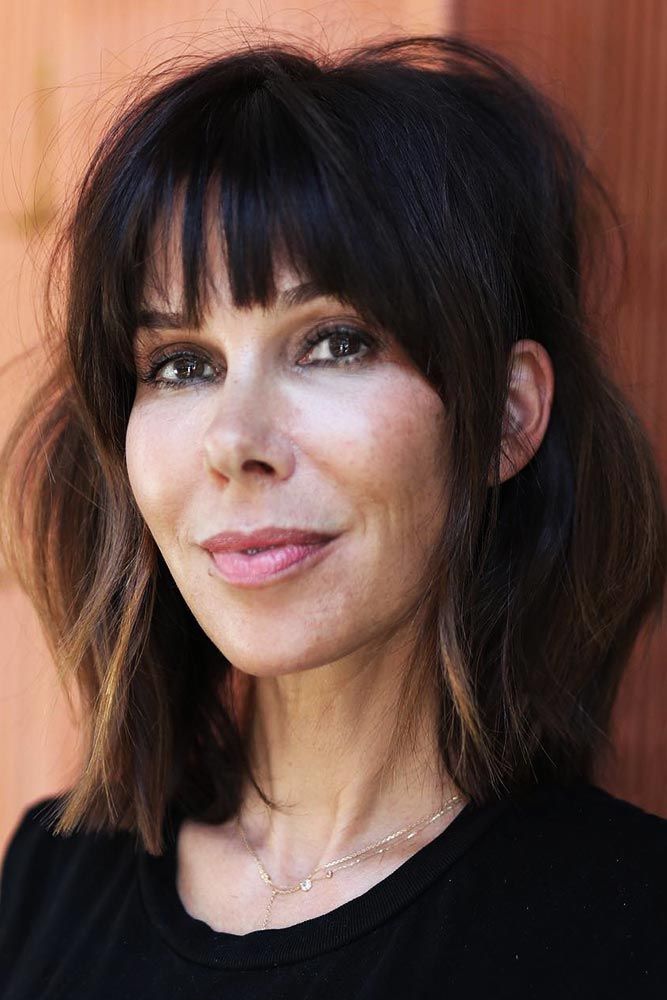 Asymmetrical Bob
An asymmetrical bob is a unique and trendy haircut that's perfect for those who want to stand out. With one side longer than the other, this haircut adds an element of surprise to your look. It's a fantastic choice for women over 50 who want to express their individuality.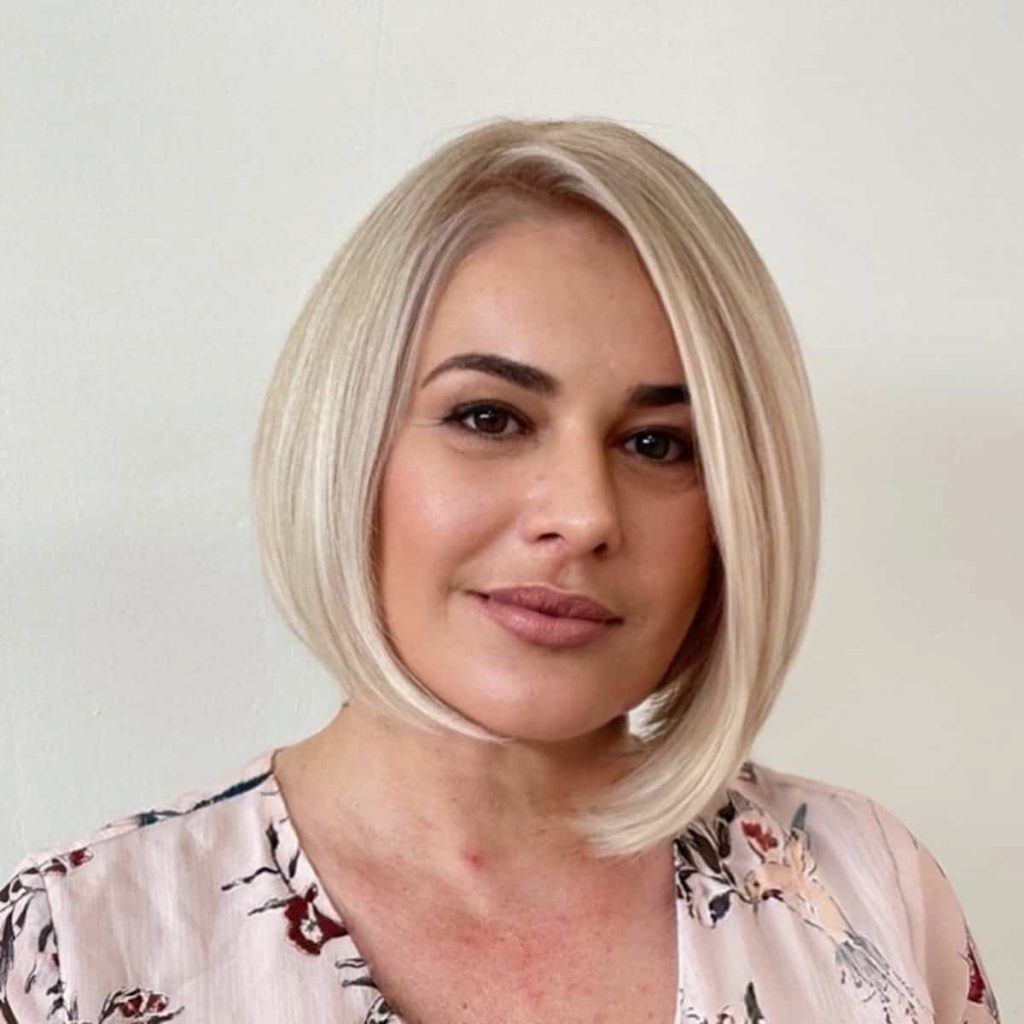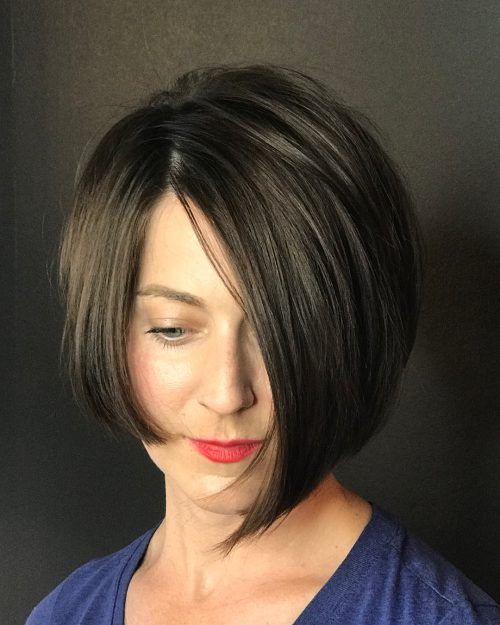 Modern Shag
The modern shag is a contemporary take on the classic shag haircut. It's characterized by choppy layers and a relaxed vibe. This haircut exudes confidence and style, making it a fantastic choice for winter 2023-2024.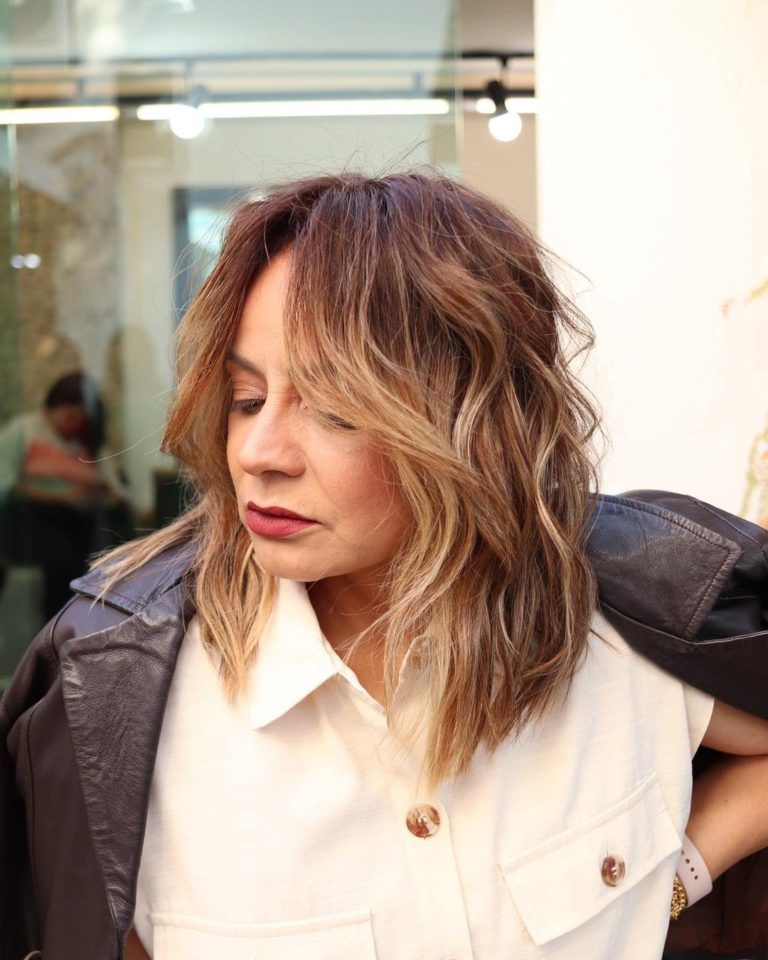 Wispy Bangs
Wispy bangs are a great way to soften your facial features and add a touch of romance to your hairstyle. Whether you have short or long hair, wispy bangs can complement any winter look. They add a sense of charm and playfulness to your appearance.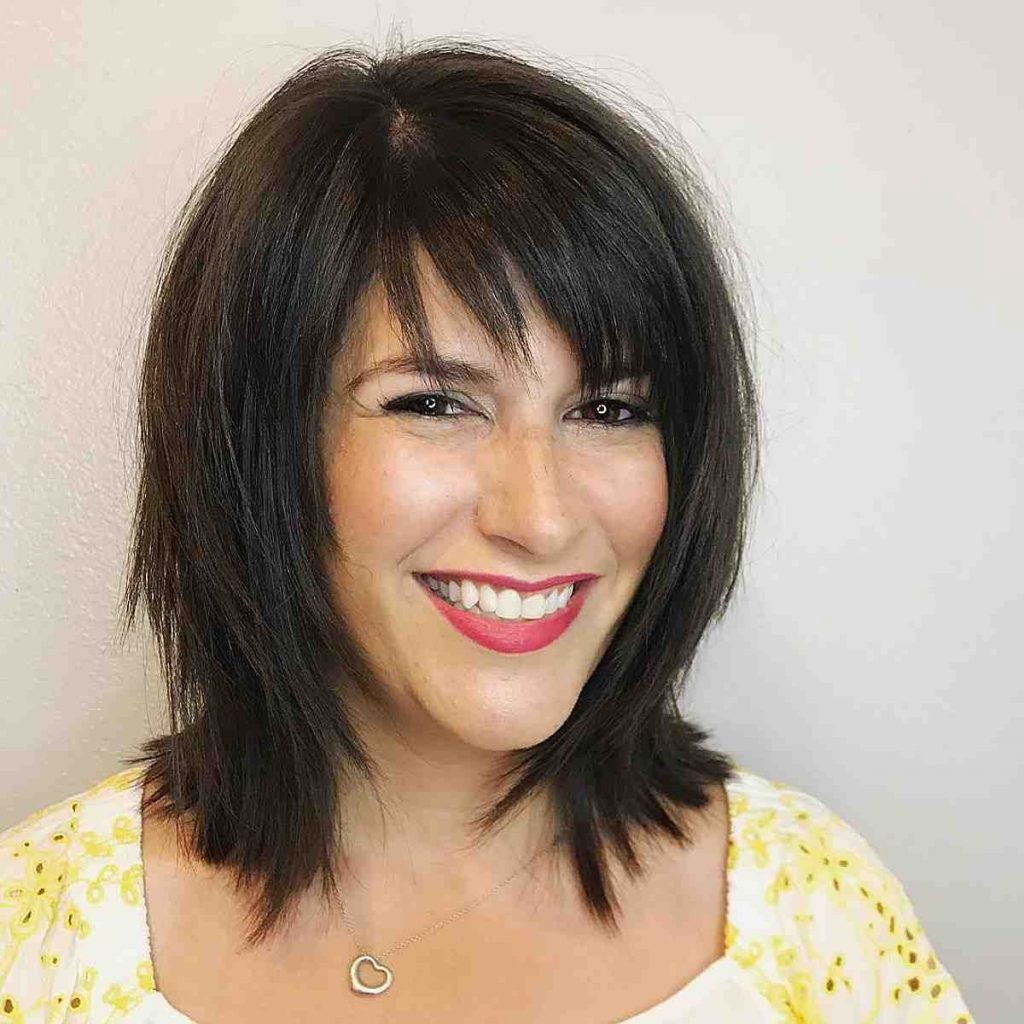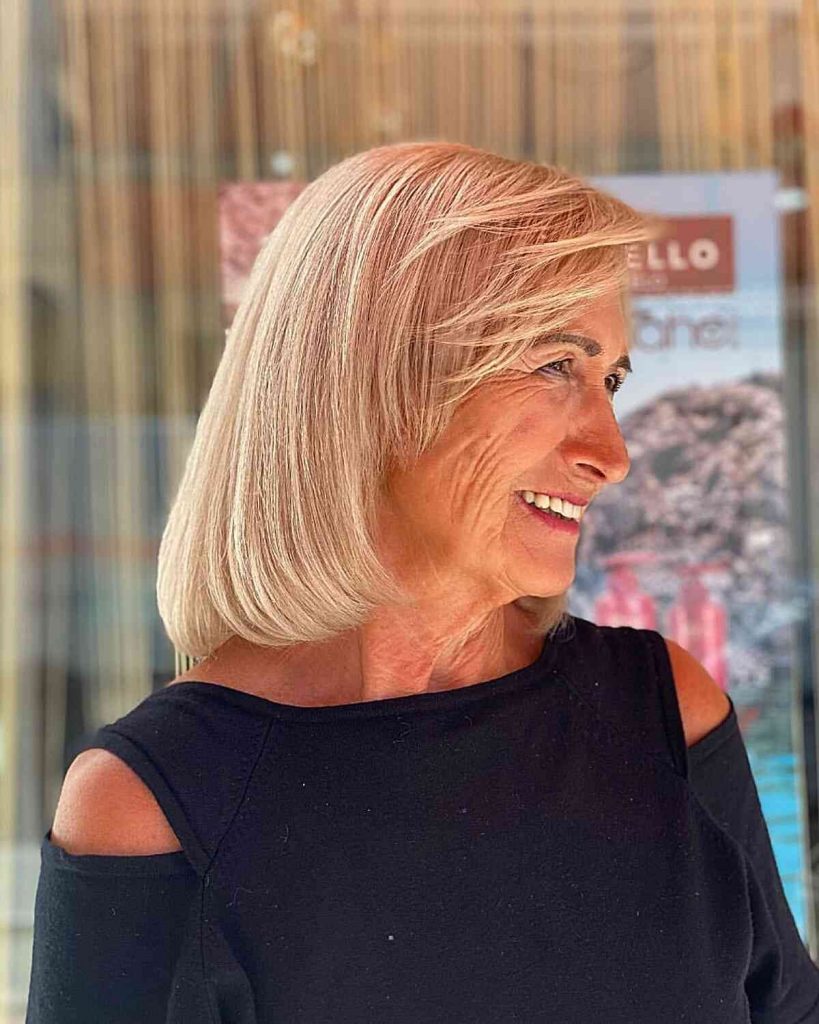 Save Pin