When it comes to makeup, eyeshadow holds a special place in the hearts of many. It allows us to express our creativity, enhance our features, and make a statement. For individuals with dark skin tones, finding the right eyeshadow shades can sometimes be a challenge. However, with the right techniques and a touch of inspiration, dark skin tones can shine and create stunning eye looks. In this article, we will explore some fantastic dark skin eyeshadow ideas that celebrate the beauty of deep tones.
Understanding Your Skin Undertones
Before diving into eyeshadow ideas, it's essential to understand your skin undertones. Dark skin can have various undertones, such as warm, cool, or neutral. Determining your undertone will help you select eyeshadow shades that complement and enhance your natural features. A quick way to identify your undertones is to look at the veins on your wrist. Blue or purple veins indicate cool undertones, while greenish veins suggest warm undertones. Neutral undertones have a mix of both.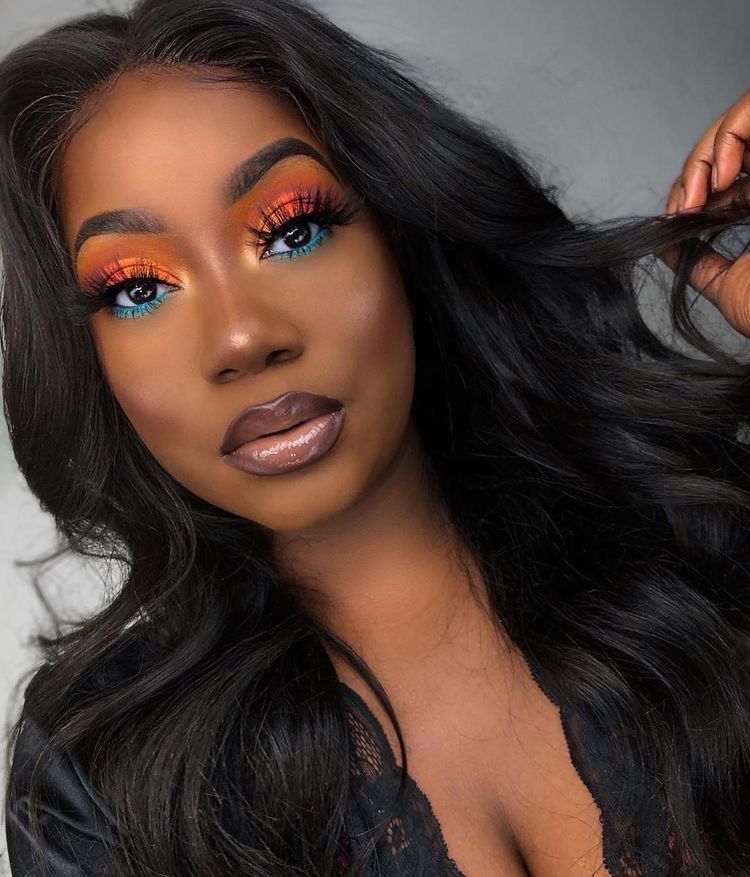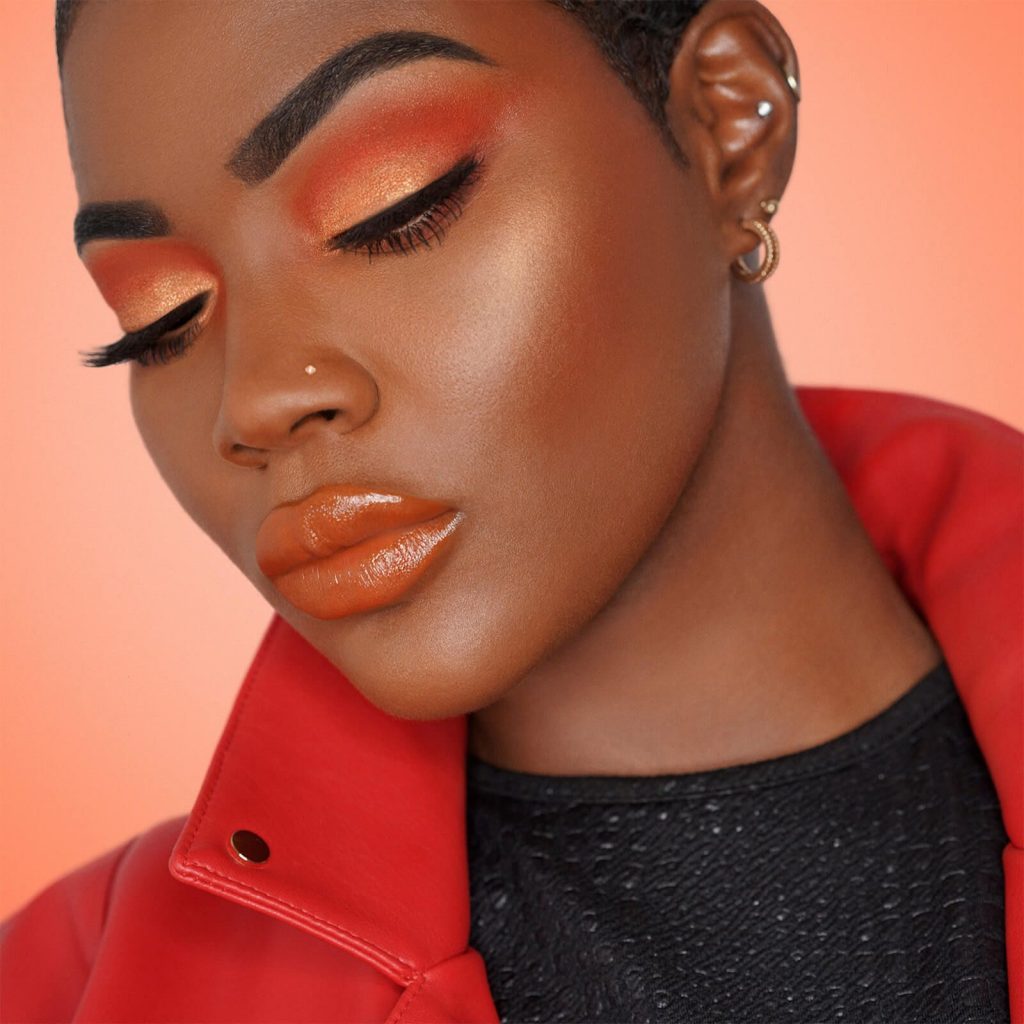 Choosing the Right Eyeshadow Colors for Dark Skin
When it comes to selecting eyeshadow colors for dark skin, the possibilities are endless. Deep skin tones are incredibly versatile and can carry both vibrant and subtle shades with grace. The key is to choose colors that provide a beautiful contrast and complement your complexion. From warm golds and earthy neutrals to bold jewel tones and smoky grays, there is an array of shades waiting to be explored.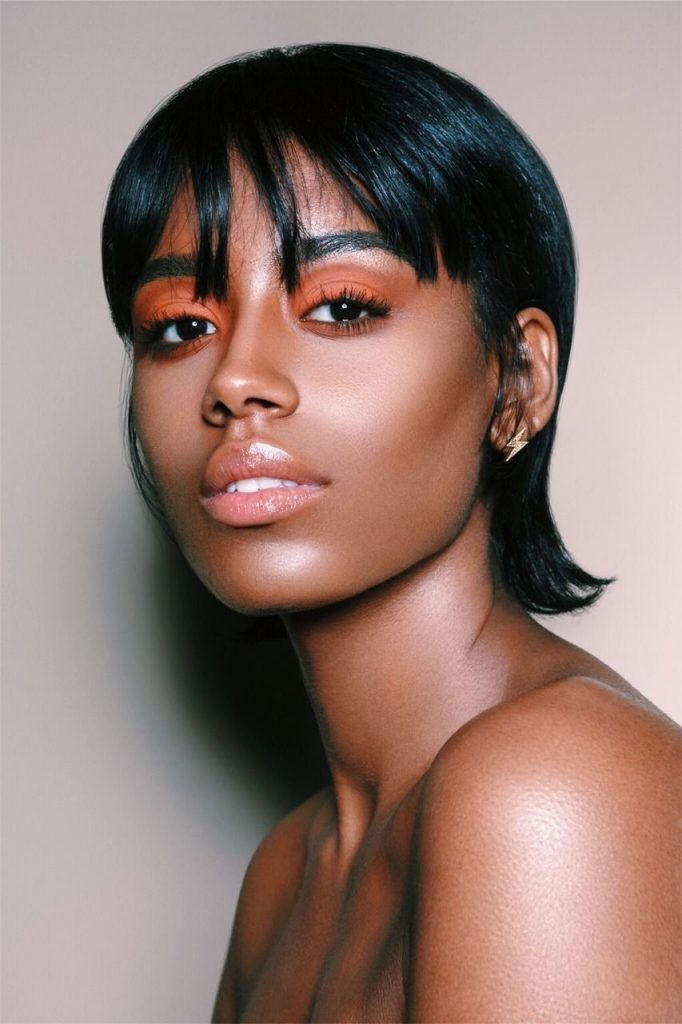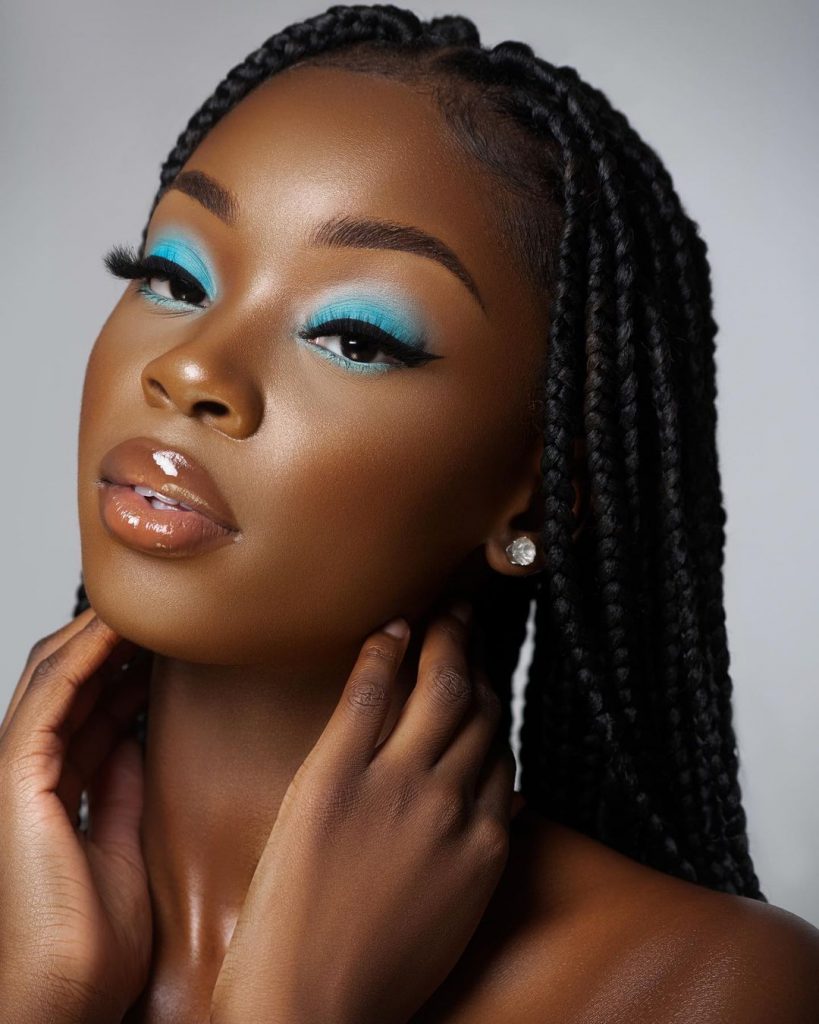 Glamorous Gold and Bronze Tones
Gold and bronze eyeshadows are a match made in heaven for dark skin tones. These warm metallic shades bring out the richness of deep skin and create a captivating, glamorous look. Whether you opt for a soft golden shimmer or a bold bronze smoky eye, these shades will make your eyes sparkle and shine.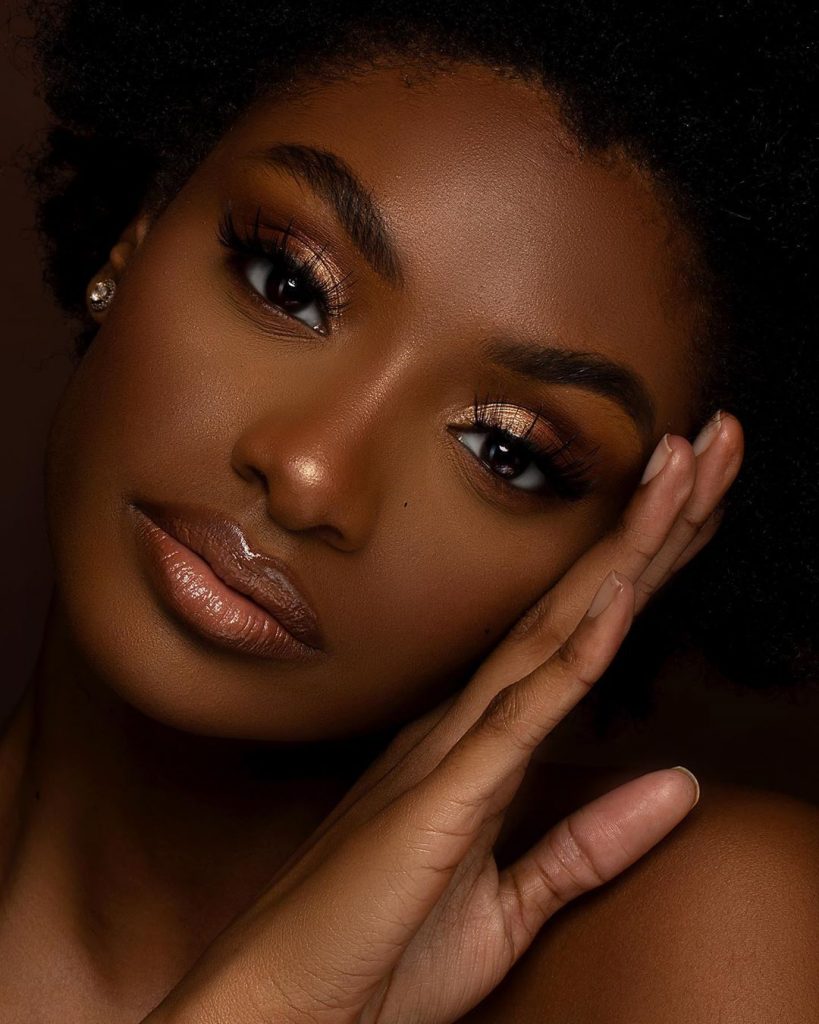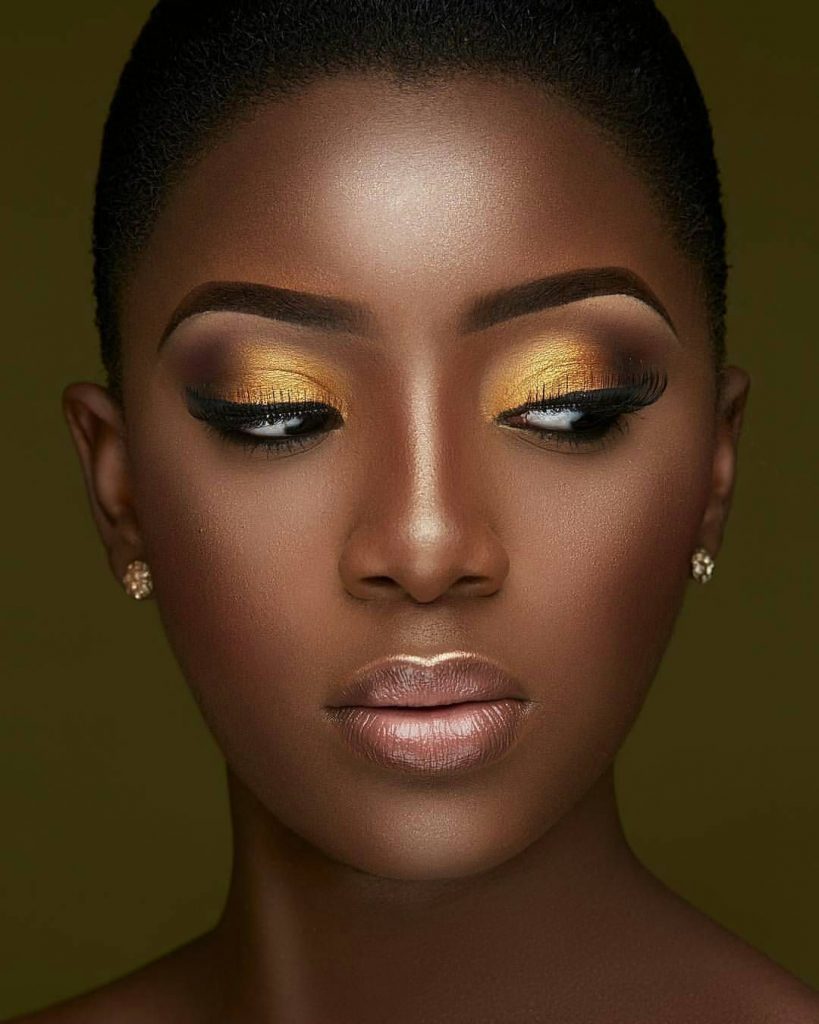 Vibrant Jewel Tones for a Pop of Color
If you're feeling bold and adventurous, don't shy away from vibrant jewel tones. Shades like emerald green, sapphire blue, and amethyst purple can create stunning eye-catching looks. These colors create a beautiful contrast against dark skin and add a pop of excitement to your makeup. Experiment with different jewel tones and let your creativity soar.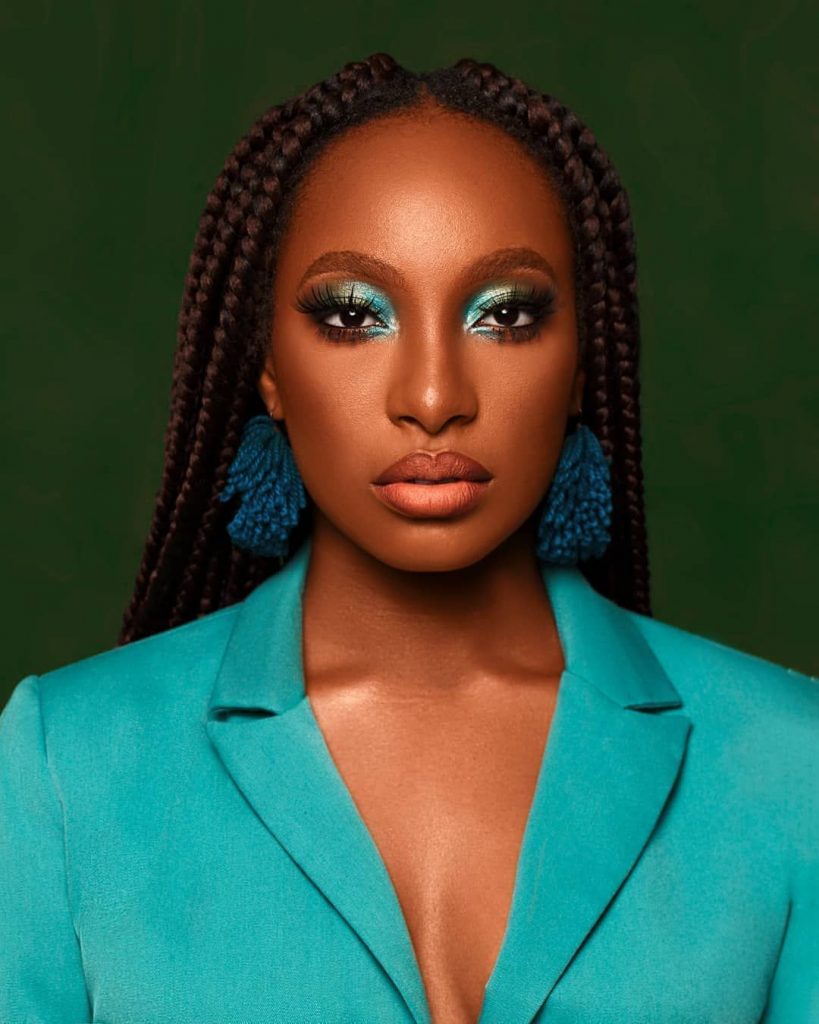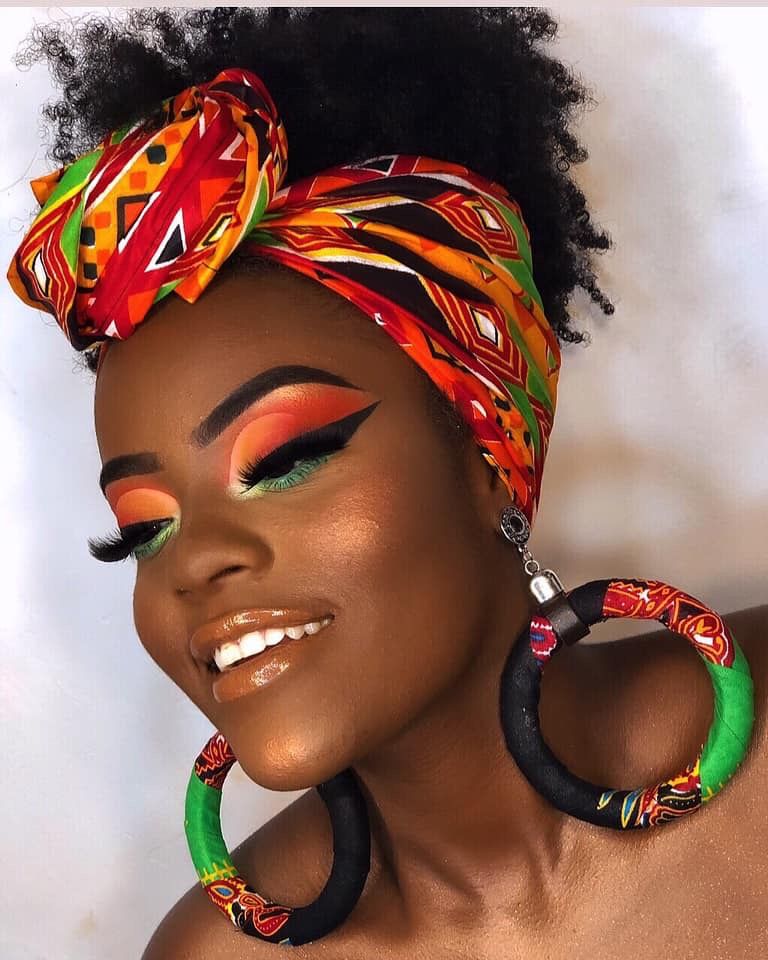 Embracing Earthy Neutrals
Earthy neutrals are timeless and incredibly flattering on dark skin. Shades like warm browns, terracotta, and burnt oranges can create a mesmerizing, earthy eye look. These colors bring warmth and depth to your eyes, giving them a sultry and alluring appeal. Embrace the power of neutrals and explore their versatility.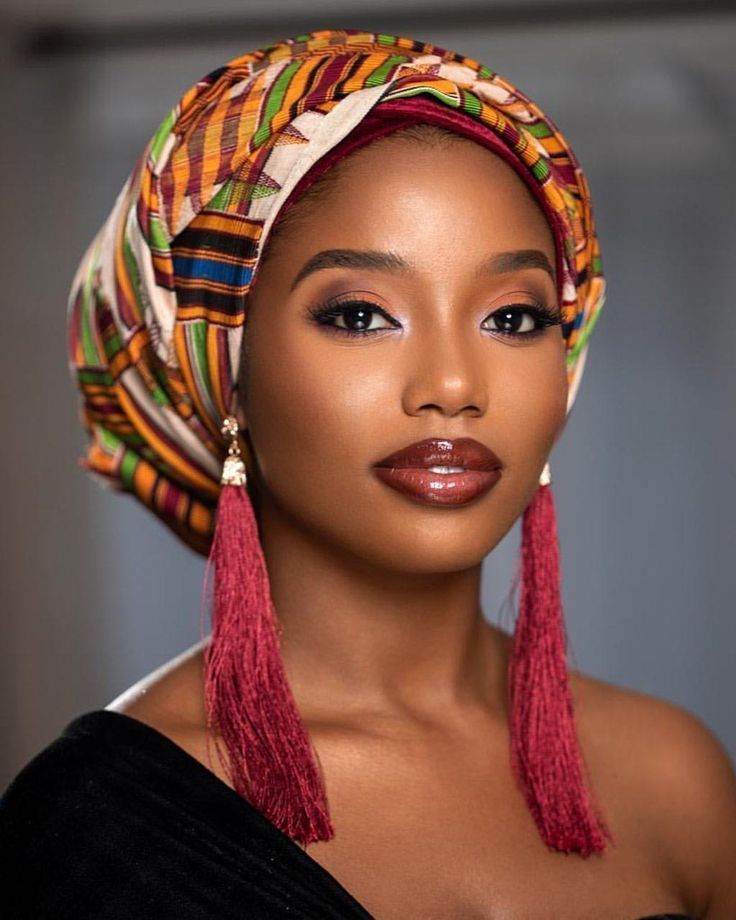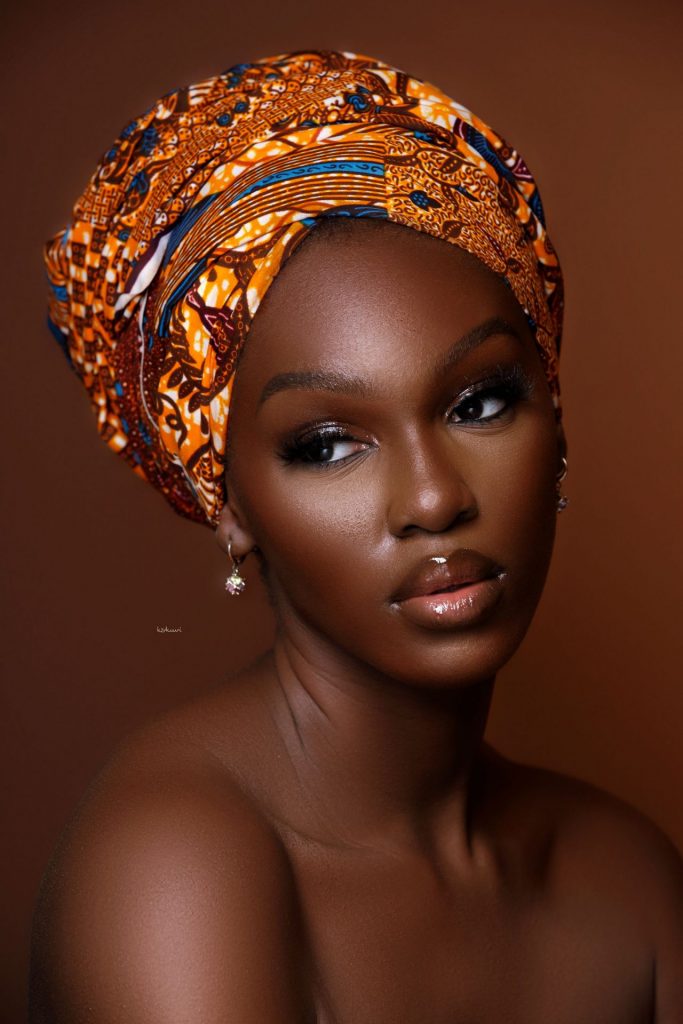 Playing with Smoky Eyes and Sultry Shades
Dark skin tones are perfect for smoky eyes. The intensity of deep shades like charcoal gray, navy blue, and rich plum can create a captivating and sultry look. Whether you prefer a classic smoky eye or a modern twist with unconventional colors, smoky eyes are a surefire way to make a statement.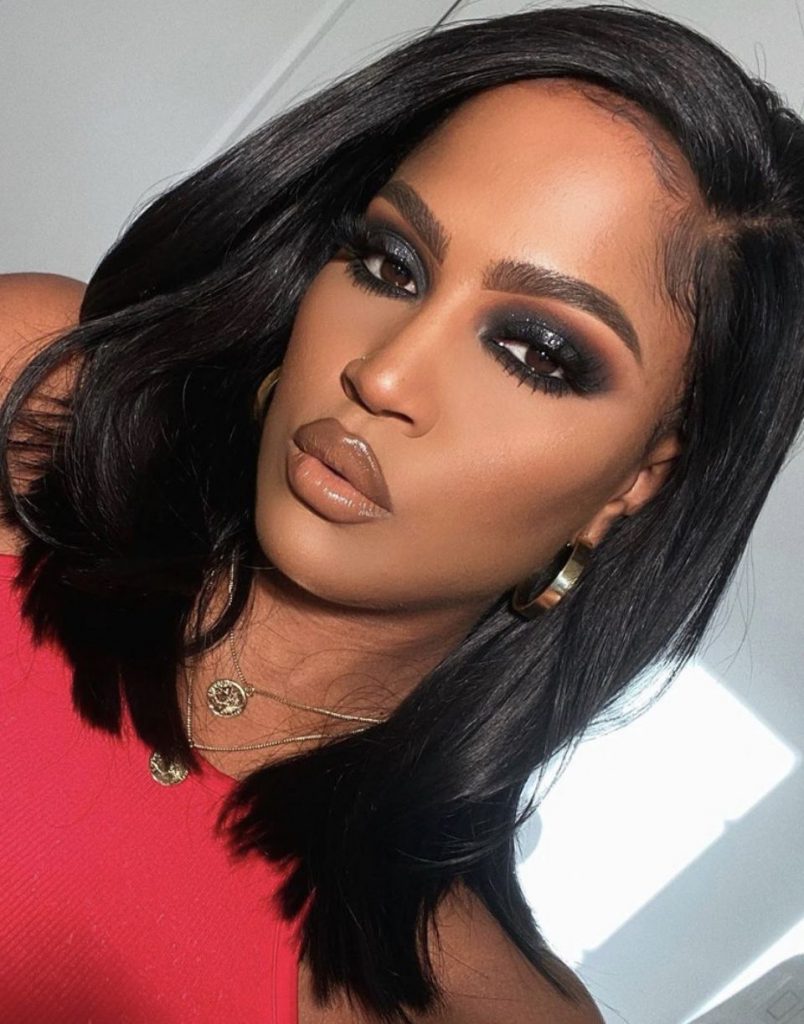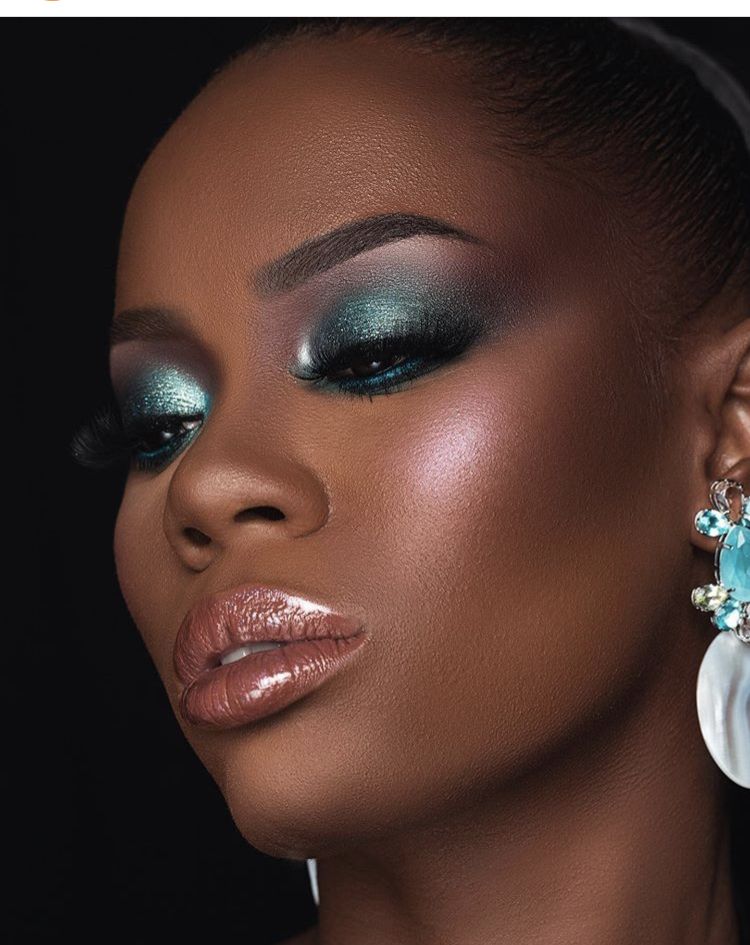 Experimenting with Bold and Bright Hues
Bold and bright eyeshadow hues can be incredibly striking on dark skin tones. Shades like vibrant oranges, electric pinks, and intense yellows can create eye-catching and unique looks. Don't be afraid to step out of your comfort zone and embrace the power of bold colors.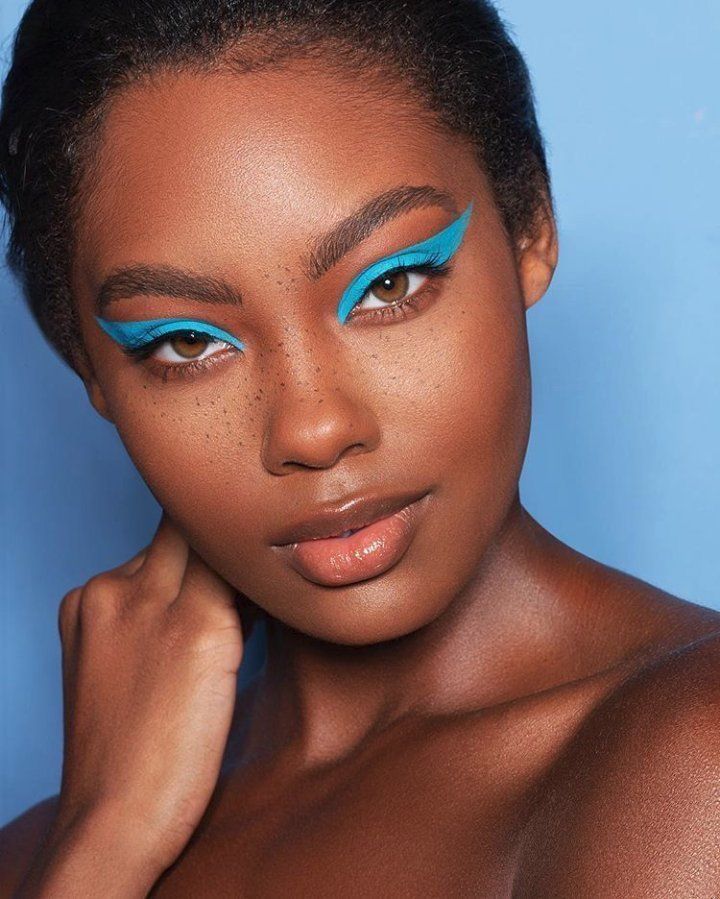 Enhancing the Eyes with Shimmer and Glitter
Shimmer and glitter eyeshadows are a fantastic way to elevate your eye makeup. Dark skin tones beautifully reflect light, making shimmery and glittery shades stand out even more. Opt for golden or silver shimmer for a touch of elegance or experiment with multidimensional glitter to create a dazzling effect.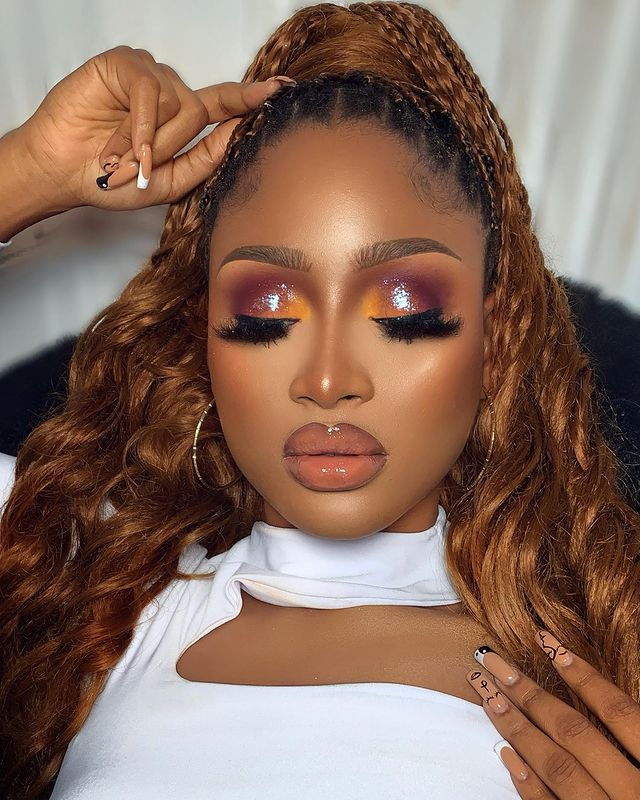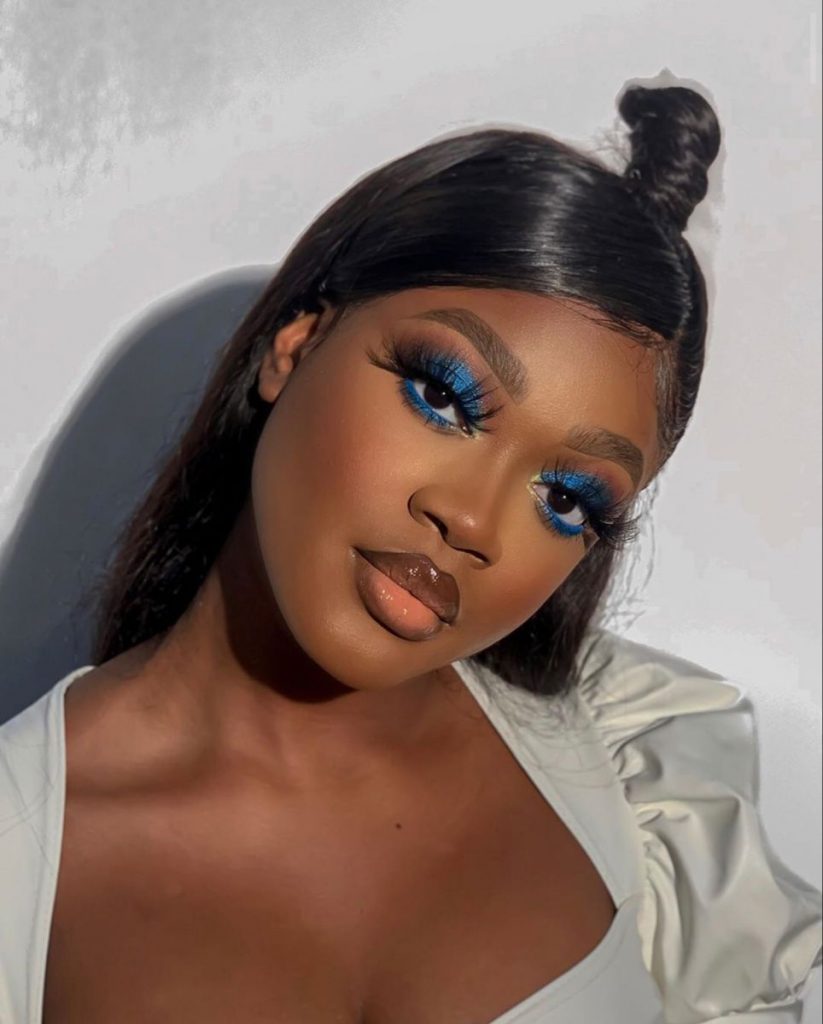 The Power of a Cut Crease
A cut crease is a technique that involves creating a defined line in the crease of the eye, giving a sharp and dramatic effect. This technique works exceptionally well on dark skin tones, as the contrast between the crease color and the lid shade creates a mesmerizing look. Experiment with different eyeshadow combinations and embrace the power of a cut crease.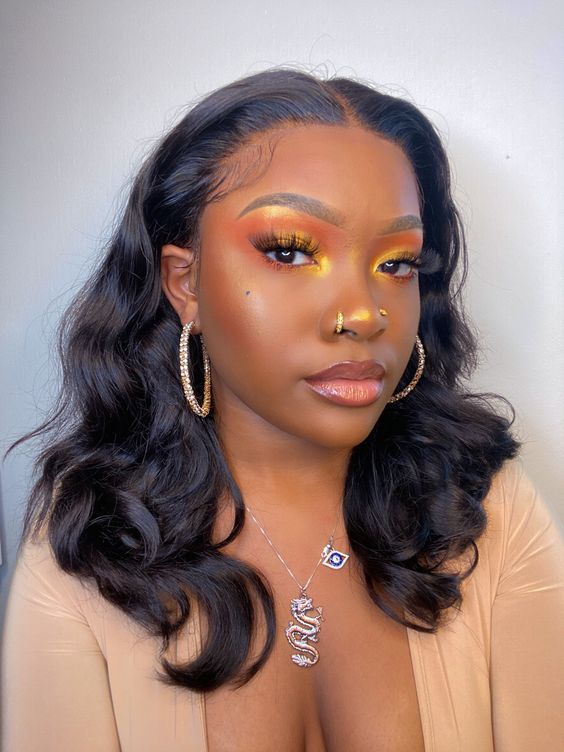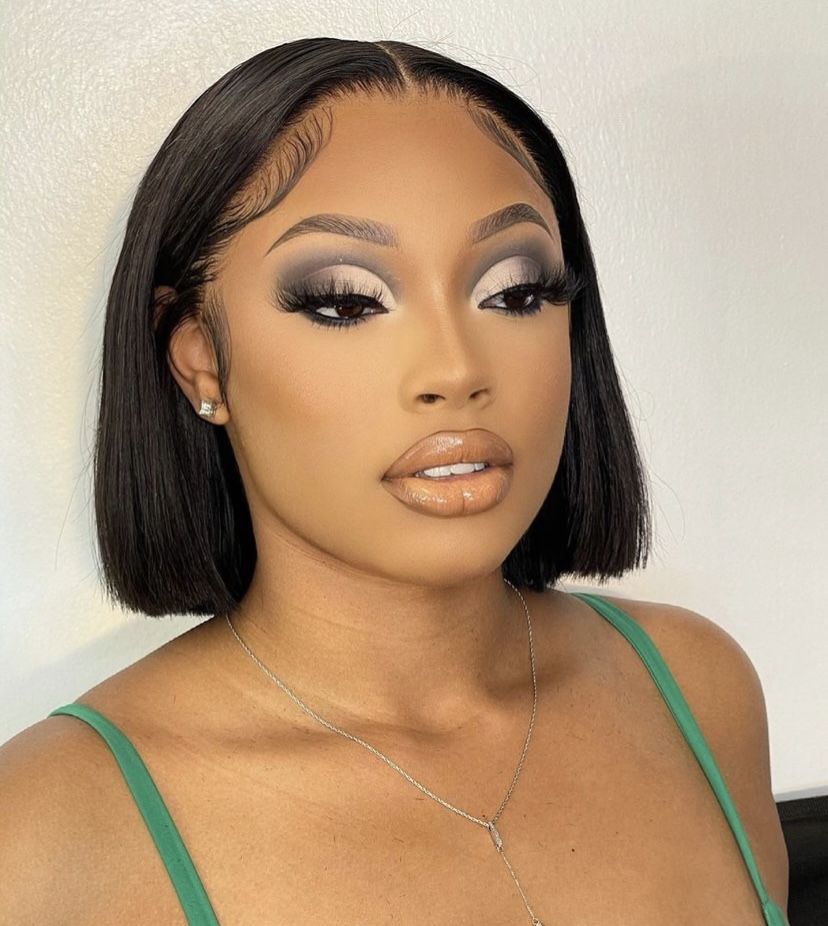 Exploring Monochromatic Eye Looks
Monochromatic eye looks involve using different shades of the same color family. This technique creates a cohesive and harmonious eye look that is both elegant and impactful. Whether you choose warm browns, cool purples, or earthy greens, monochromatic eye looks offer a sophisticated and polished appearance.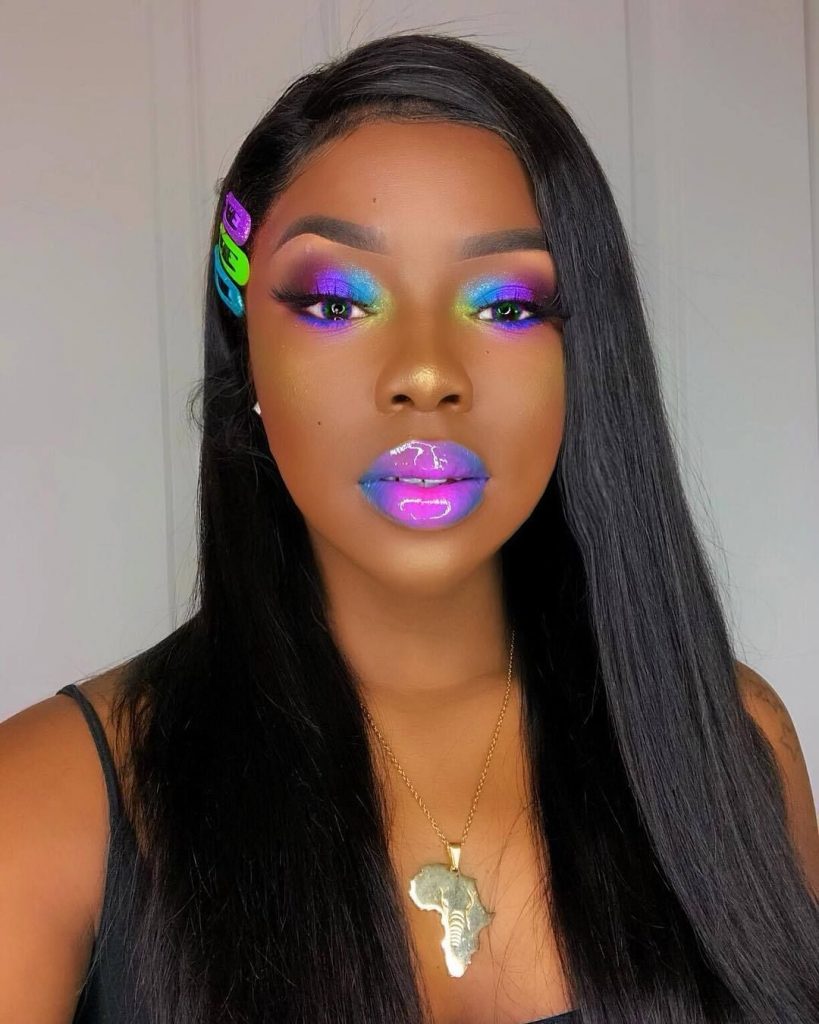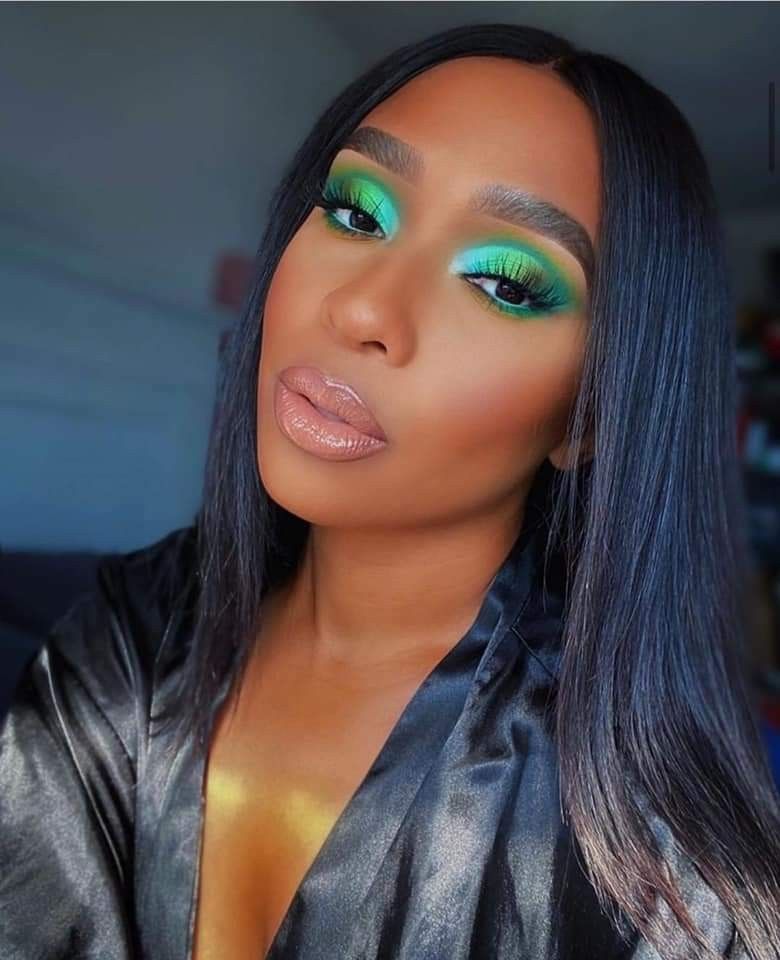 Mixing Matte and Metallic Finishes
Combining matte and metallic finishes can add depth and dimension to your eye makeup. Matte shades create a smooth and velvety base, while metallic shades add a captivating sheen. Experiment with different combinations and textures to create eye-catching looks that showcase your creativity.
Achieving a Flawless Blend
Blending is the key to achieving a flawless eyeshadow look. Whether you're working with two colors or several shades, seamless blending creates a soft and polished appearance. Use a fluffy blending brush and gentle circular motions to blend the colors together, ensuring there are no harsh lines.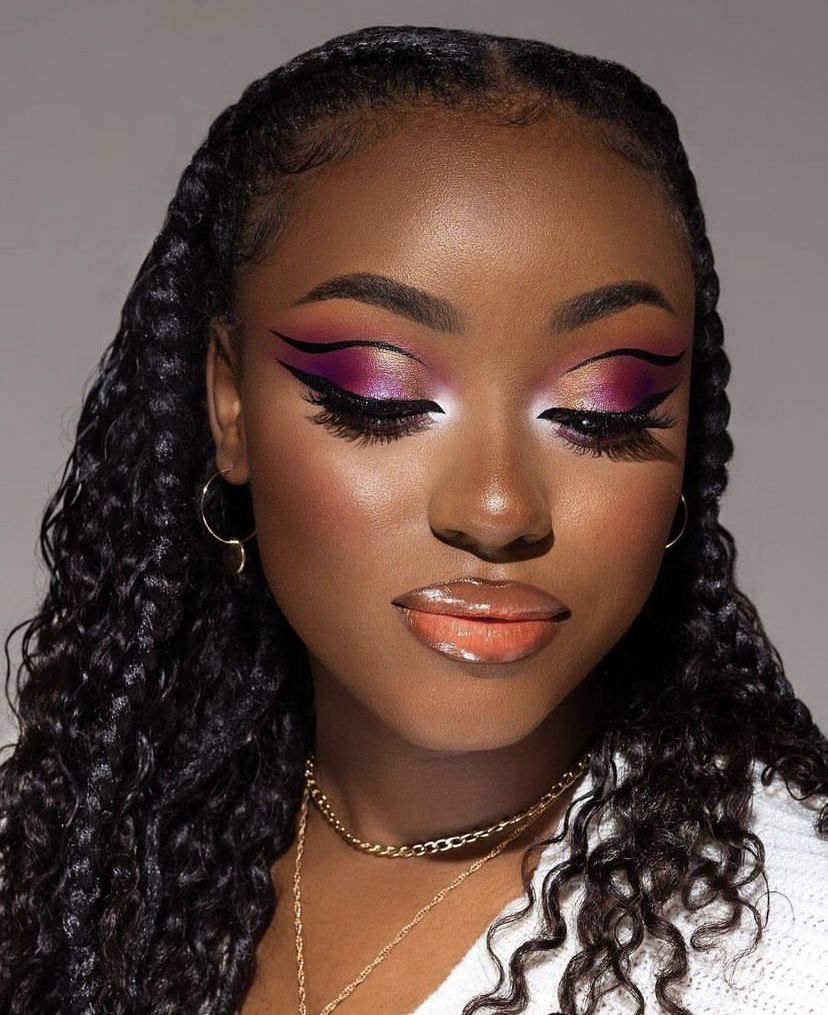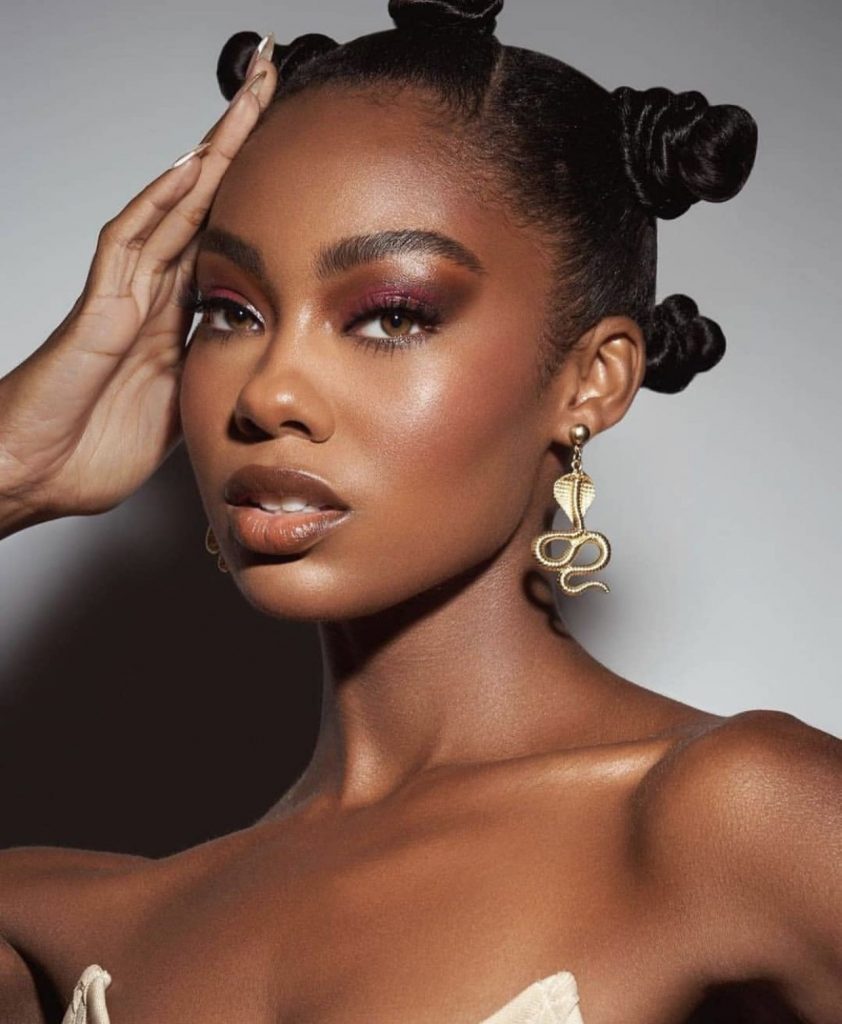 The Importance of Eyeshadow Primer
To ensure your eyeshadow lasts all day without creasing or fading, it's crucial to use an eyeshadow primer. Eyeshadow primer creates a smooth canvas for your eyeshadow, enhances color vibrancy, and improves longevity. Apply a thin layer of primer before starting your eyeshadow application for best results.