As the leaves change colors and the weather gets cooler, it's time to update your makeup routine with the latest fall trends. Fall makeup in 2023 brings a mix of natural beauty, bold statements, and a touch of glamour. From mesmerizing eye looks to flawless complexions and statement lips, this article will guide you through the top fall makeup ideas for 2023. Let's dive in and explore the exciting trends that will enhance your beauty this season.
Trending Makeup Looks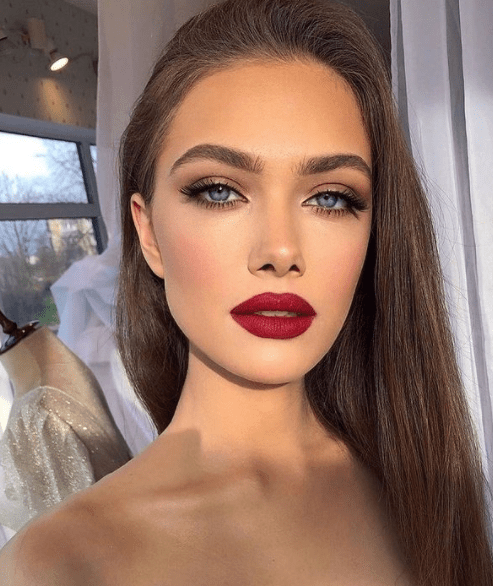 Natural Beauty
Embrace your natural features and enhance your beauty with a minimalistic approach. The natural beauty trend focuses on fresh and radiant skin, barely-there makeup, and a touch of warmth. To achieve this look, start with a lightweight foundation or tinted moisturizer to even out your complexion. Use a cream blush in warm tones to add a healthy flush to your cheeks. Finish the look with a nude lip color and soft, fluttery lashes.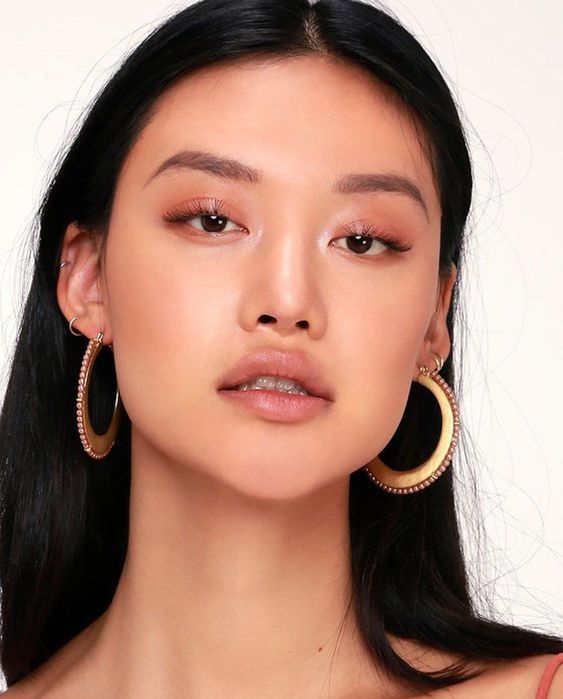 Bold and Smokey
Make a statement with bold and smokey eyes that exude confidence. Opt for dark, rich eyeshadow shades like deep browns, plums, or charcoals. Blend the colors seamlessly to create a captivating smokey effect. Pair this dramatic eye look with a neutral lip color to balance the overall appearance. Don't forget to add a few coats of volumizing mascara for that extra oomph.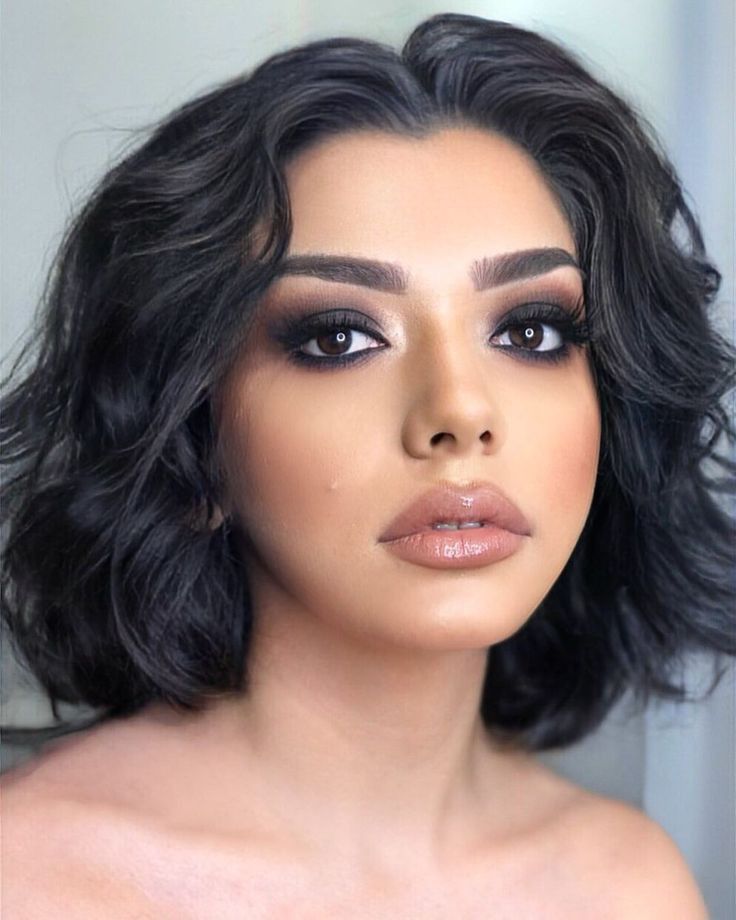 Glitter Glam
If you want to shine and sparkle, the glitter glam trend is perfect for you. Apply a shimmery eyeshadow or glittery pigment to your lids for an enchanting look. Experiment with different shades like gold, bronze, or emerald green to match the fall vibes. Keep the rest of your makeup simple with a nude lip color and a touch of highlighter on the high points of your face.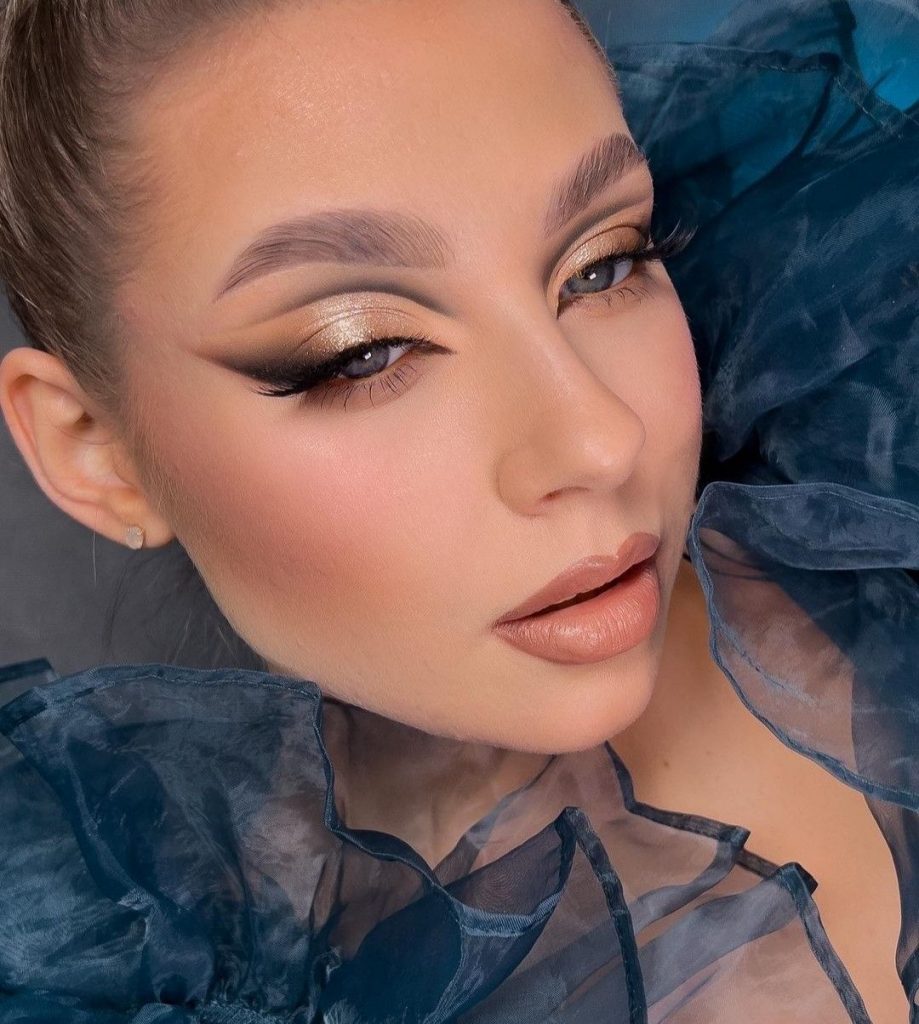 Warm Earth Tones
Fall is all about warm and earthy colors. Embrace this trend by incorporating shades like terracotta, burnt orange, and rusty reds into your makeup routine. Sweep these warm hues onto your eyelids and blend them effortlessly for a mesmerizing eye look. Pair it with a nude lip color and a warm-toned blush to complete the earthy vibe.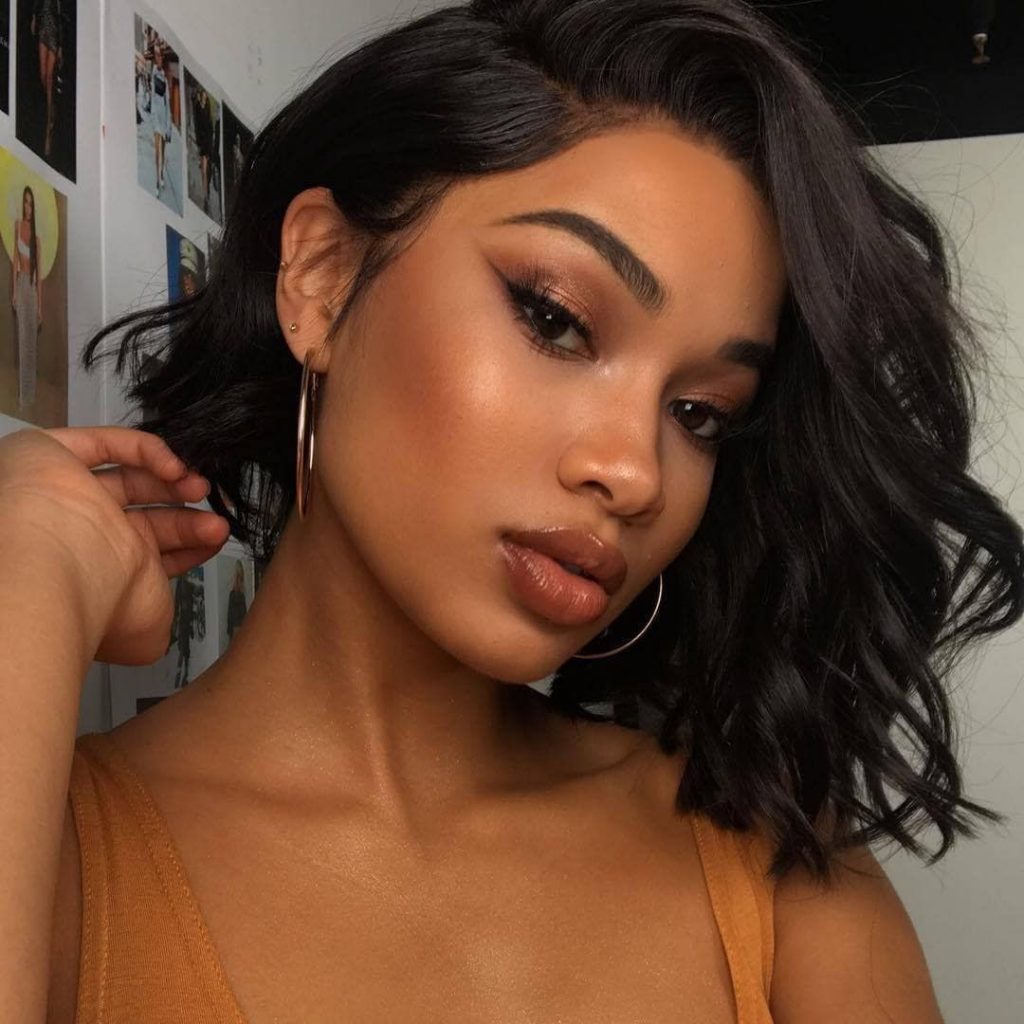 Focus on Eyes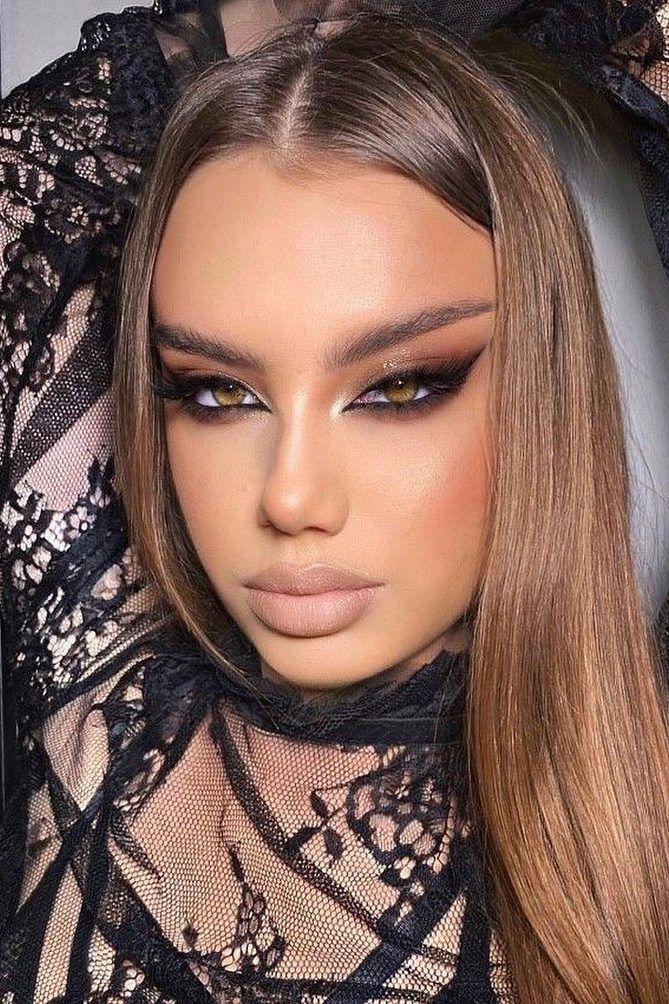 Dramatic Eyeshadow
Create eye-catching looks with dramatic eyeshadow. Experiment with bold colors, metallic finishes, and unique textures. Mix and match shades from different color families to create a stunning contrast. From vibrant purples to electric blues, let your creativity flow and express your personality through your eye makeup.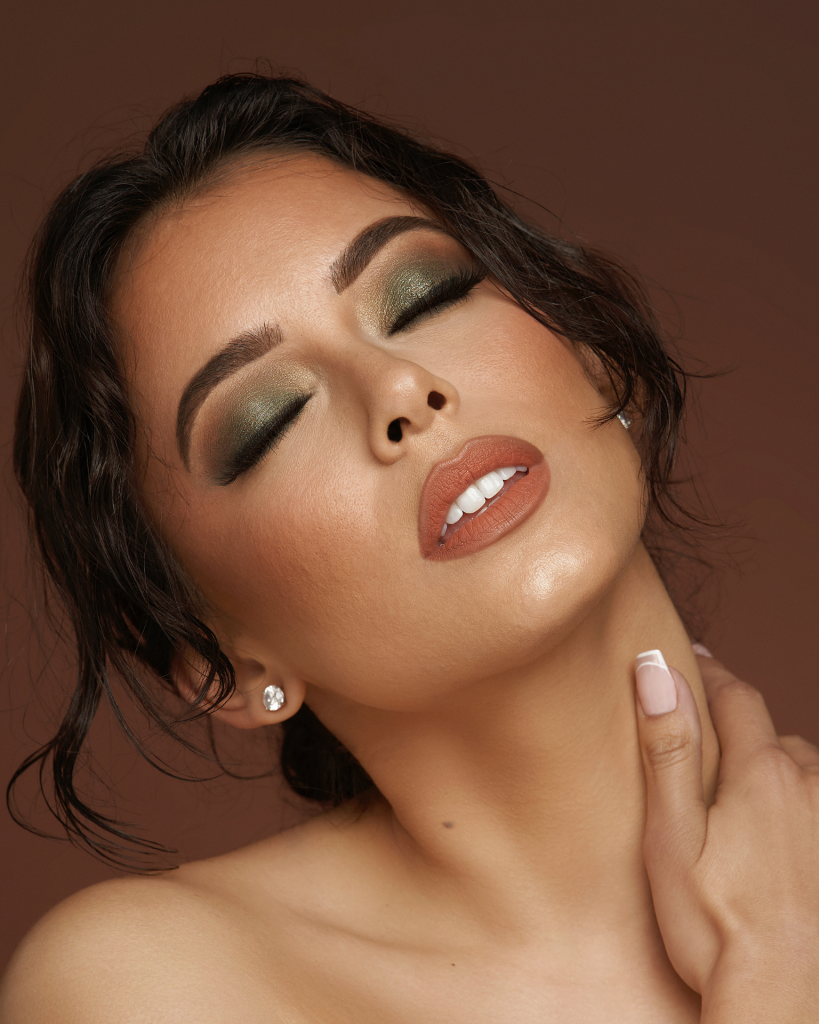 Colored Eyeliner
Step away from the traditional black eyeliner and embrace the world of colors. Colored eyeliner is a trendy choice for fall 2023. Opt for jewel tones like emerald green, sapphire blue, or amethyst purple to make your eyes pop. Apply a thin line close to the lash line or get creative with winged eyeliner using your favorite colored eyeliners.
Lash Extensions
Enhance your natural lashes with lash extensions for a voluminous and fluttery effect. Lash extensions instantly add drama to your eyes, making them look fuller and more defined. Choose the length and style that suits your preferences, whether you prefer a natural or a more dramatic look.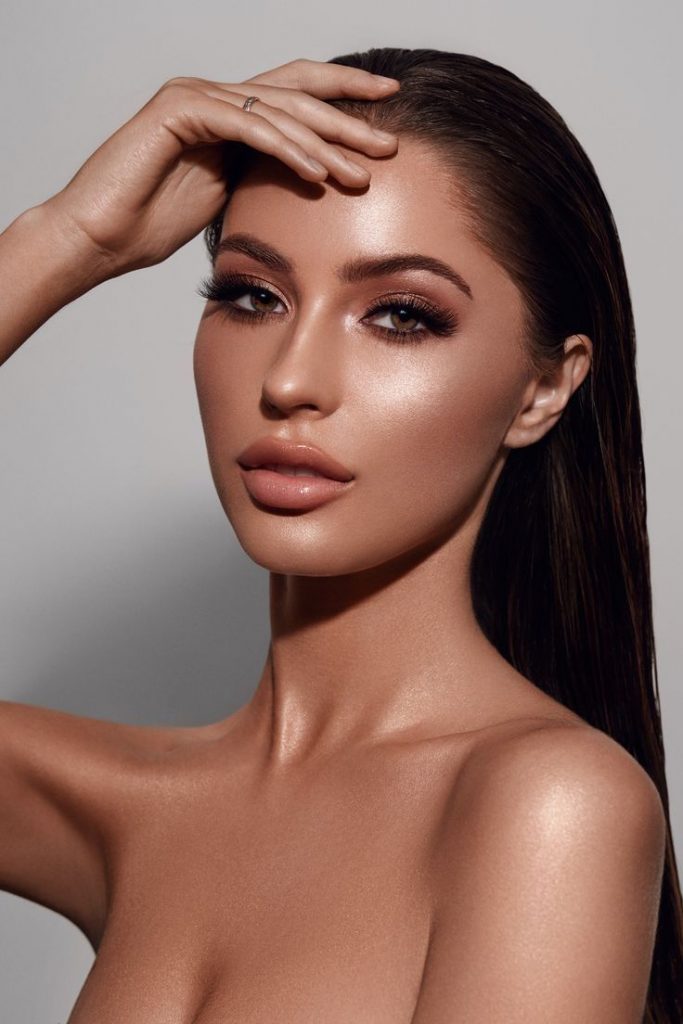 Brow Styling
Well-groomed brows frame the face and complete your makeup look. Fill in any sparse areas using a brow pencil or powder that matches your hair color. Brush the hairs upward to create a feathered effect, adding depth and dimension to your brows. Set them in place with a clear brow gel for a polished finish.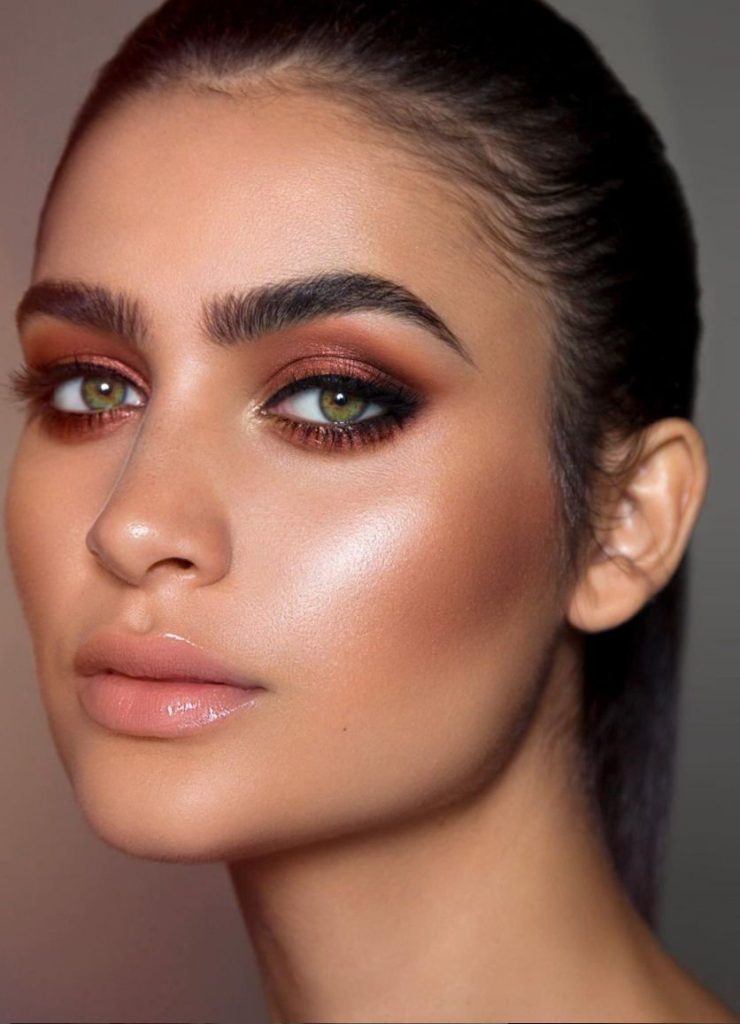 Flawless Complexion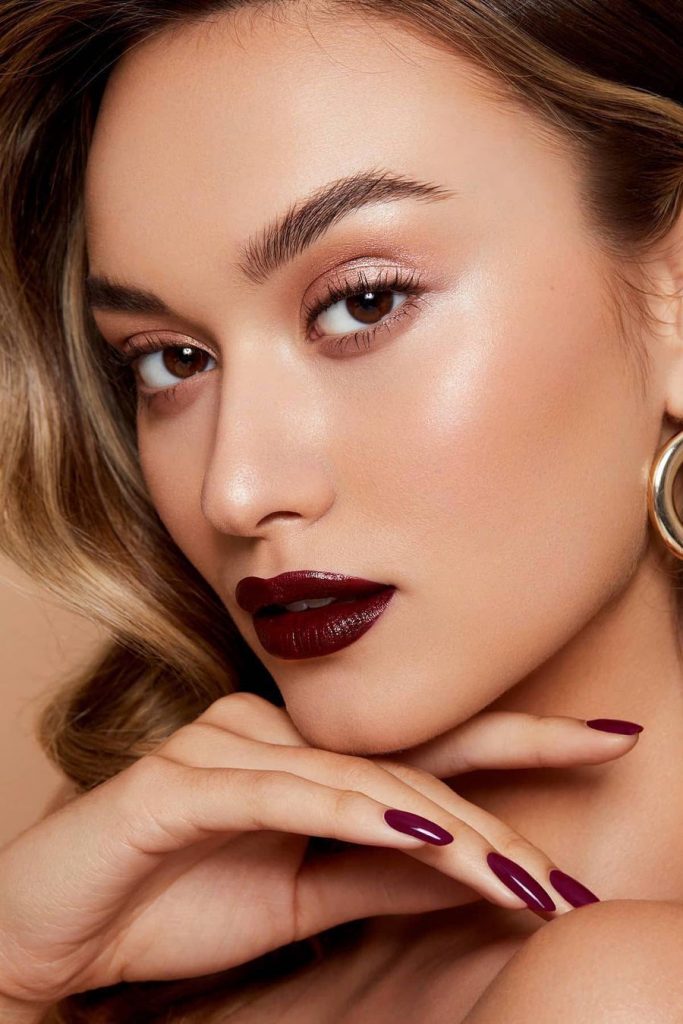 Dewy Skin
Achieve a luminous and healthy complexion with the dewy skin trend. Start with a hydrating primer to create a smooth canvas. Choose a lightweight foundation or BB cream with a dewy finish for a natural glow. Apply a cream or liquid highlighter to the high points of your face, such as the cheekbones, bridge of the nose, and cupid's bow, to add a radiant sheen.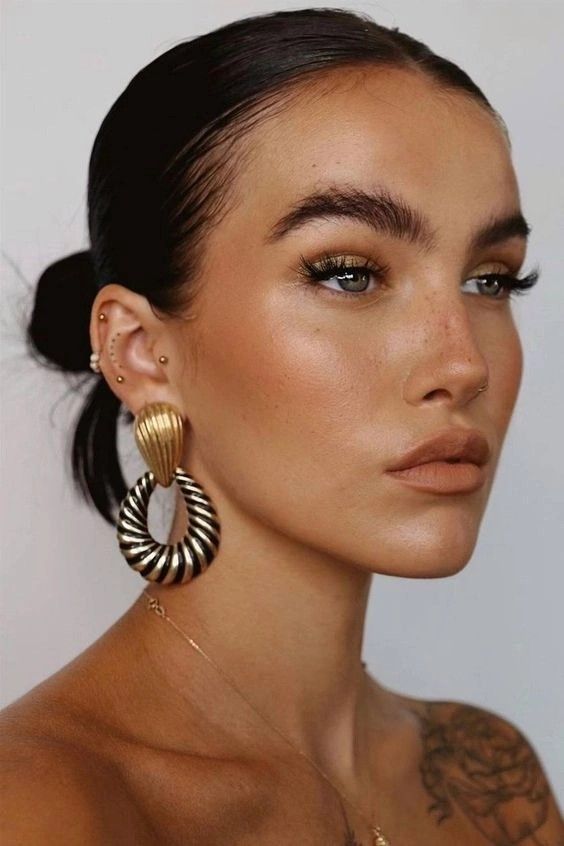 Contoured Cheeks
Define your cheekbones and add dimension to your face with contouring. Use a matte bronzer or contour powder to create shadows in the hollows of your cheeks, along the jawline, and the temples. Blend it seamlessly for a natural-looking contour. Finish off with a touch of blush on the apples of your cheeks to add a hint of color and a youthful flush.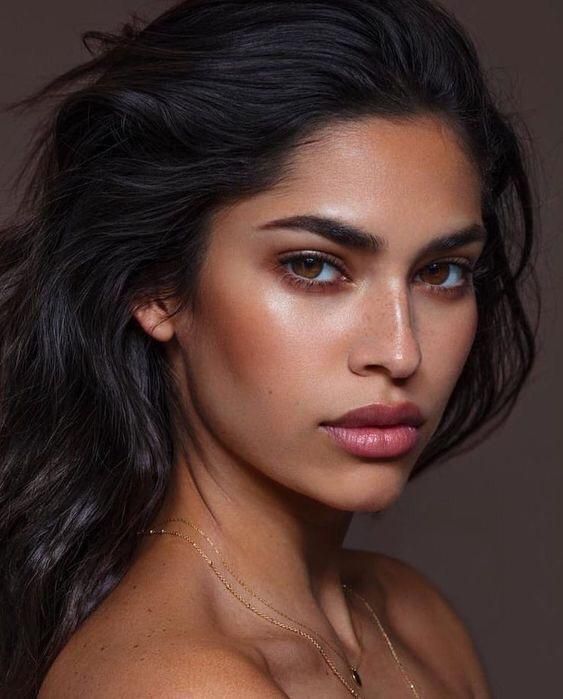 Highlighter
Illuminate your features with a touch of highlighter. Apply a powder or liquid highlighter to the high points of your face, such as the cheekbones, brow bone, and the bridge of the nose. Choose a shade that complements your skin tone, whether it's a soft champagne or a dazzling gold. The subtle glow will catch the light and give your complexion a radiant and healthy look.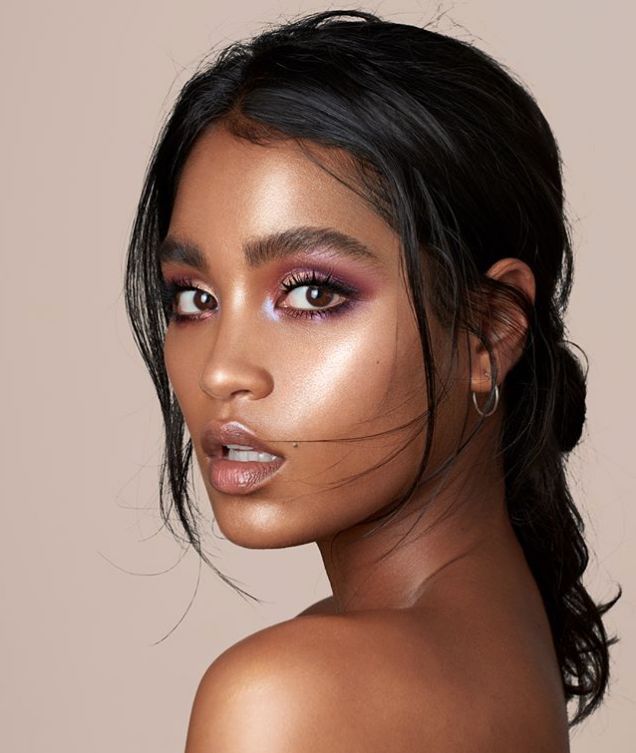 Blush
Add a pop of color to your cheeks with a flattering blush shade. Opt for warm and earthy tones like peach, terracotta, or rosy pink to complement the fall season. Apply it to the apples of your cheeks and blend it out towards your temples for a natural-looking flush. A hint of blush will instantly brighten up your complexion and give you a youthful glow.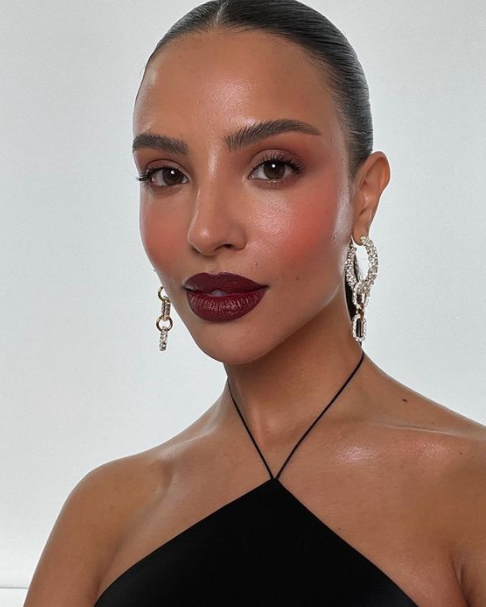 Statement Lips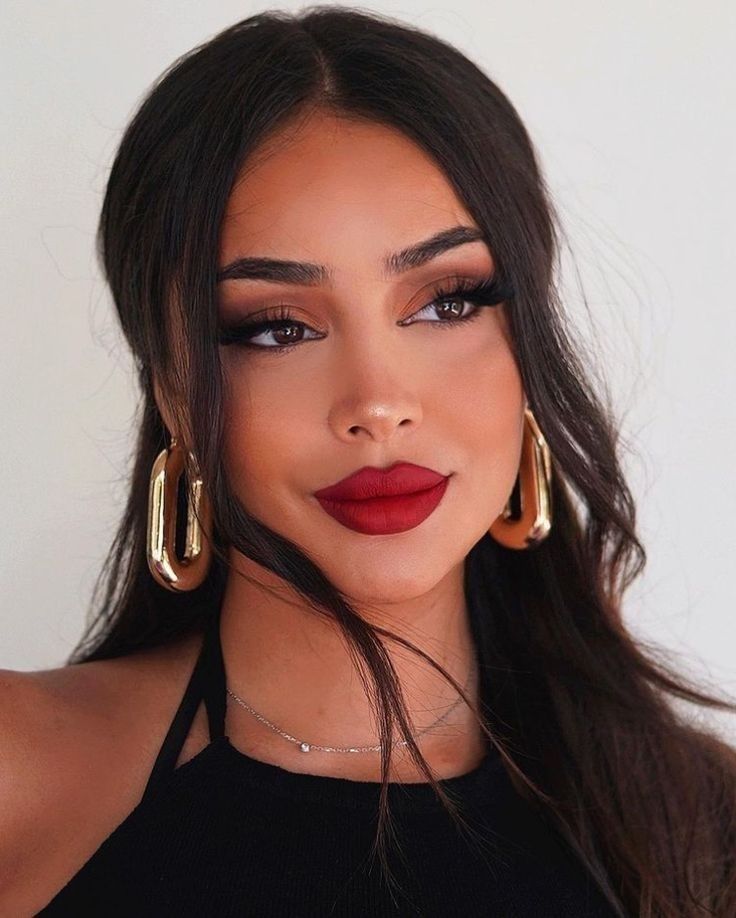 Bold Lip Colors
Make a bold statement with your lips by choosing vibrant and daring colors. Deep reds, berry shades, and even dark purples are perfect for the fall season. These rich and intense lip colors will add drama and sophistication to your overall look. Make sure to exfoliate your lips and apply a lip primer before applying these bold shades for a smooth and long-lasting finish.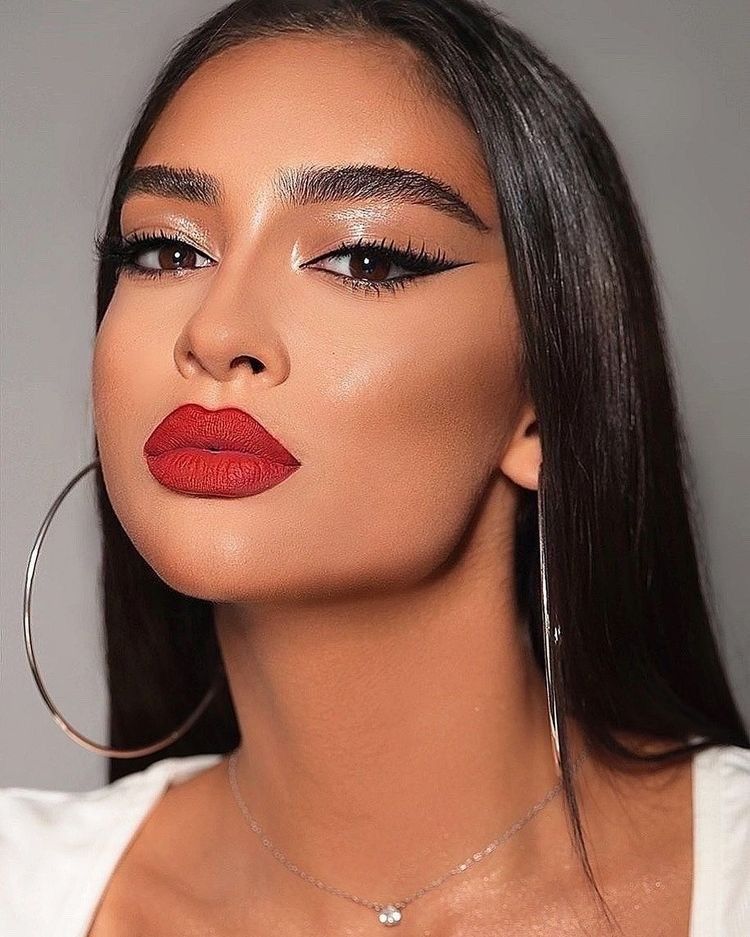 Glossy Finishes
For a more modern and trendy look, opt for glossy finishes on your lips. Choose lip glosses with a high-shine formula in shades like nude, pink, or even clear. The glossy effect will make your lips appear fuller and plumper, adding a touch of allure to your makeup. Pair it with minimal eye makeup to let your lips be the center of attention.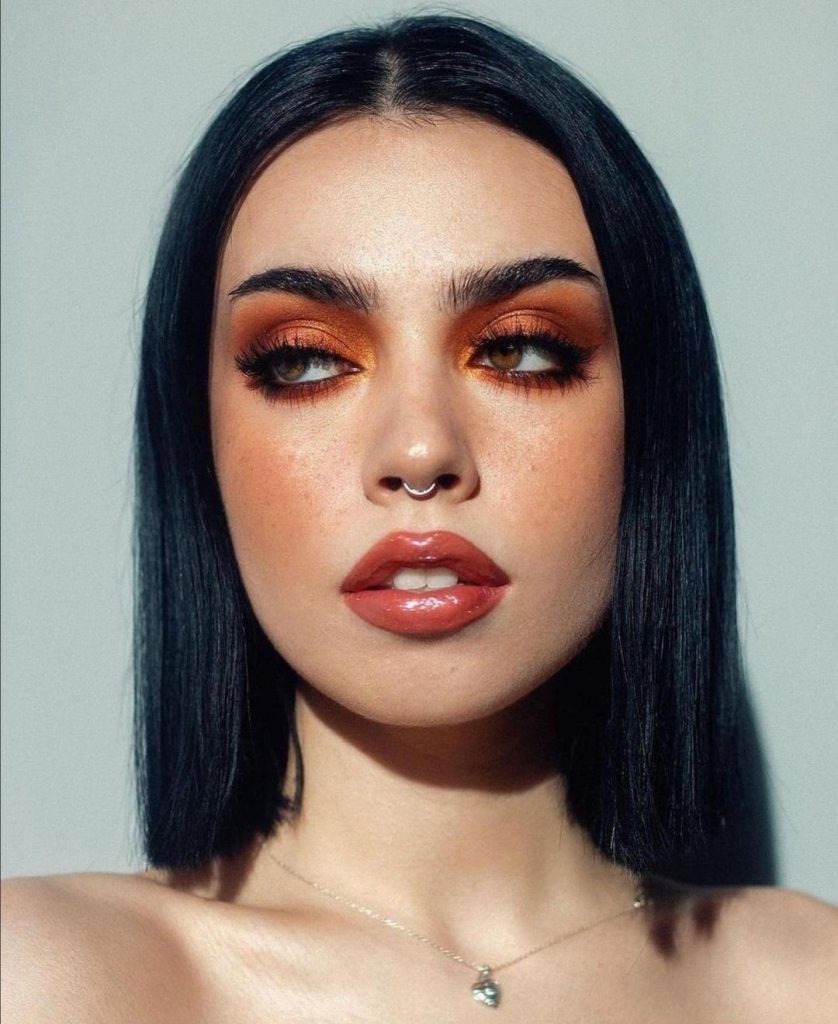 Ombre Lips
Create a stunning gradient effect on your lips with the ombre lips trend. Choose two complementing lip colors, one darker and one lighter. Start by applying the darker shade to the outer corners of your lips and the lighter shade in the center. Blend the colors together using a lip brush or your fingertip for a seamless transition. This technique will give your lips a fuller and more dimensional look.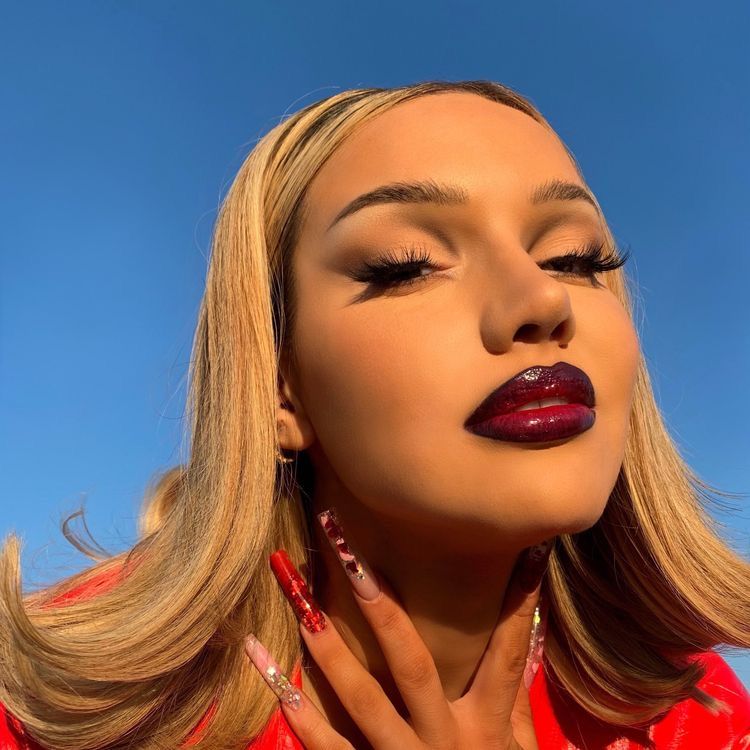 Lip Care
Don't forget to take care of your lips during the fall season. The colder weather can cause dryness and chapping. Exfoliate your lips gently with a lip scrub to remove any dead skin cells. Apply a moisturizing lip balm regularly to keep your lips hydrated and smooth. Before applying any lip color, make sure your lips are well-prepped and moisturized for a flawless finish.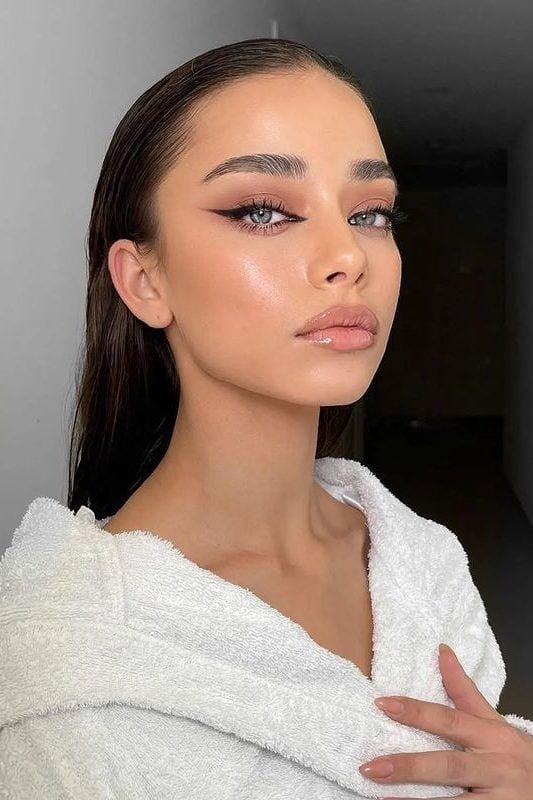 Save Pin