As we usher in the promising year of 2024, it's time to put on our party hats and unleash our inner makeup artists. New Year's Eve is undoubtedly one of the most glamorous nights of the year, and your eye makeup should reflect the celebratory spirit. If you're looking to dazzle and impress with your eye makeup, you've come to the right place. I'm Anna, your go-to beauty and fashion expert, and I'm here to share my insights and tips for creating the perfect New Year's eye makeup looks that will leave everyone in awe.
Glitter Galore: Shine Like a Star
New Year's Eve is all about shimmer and shine, and what better way to achieve that than with some glittery eye makeup? Glitter is the keyword here, and it's the perfect time to embrace it. Whether you have hooded eyes, brown eyes, or green eyes, there's a glittery look that's just right for you.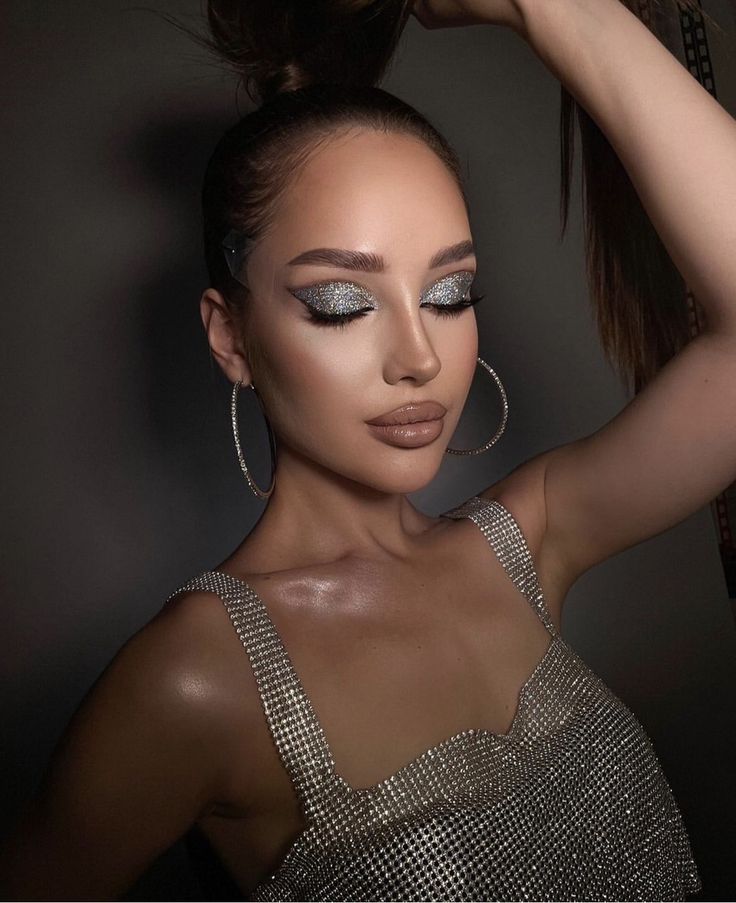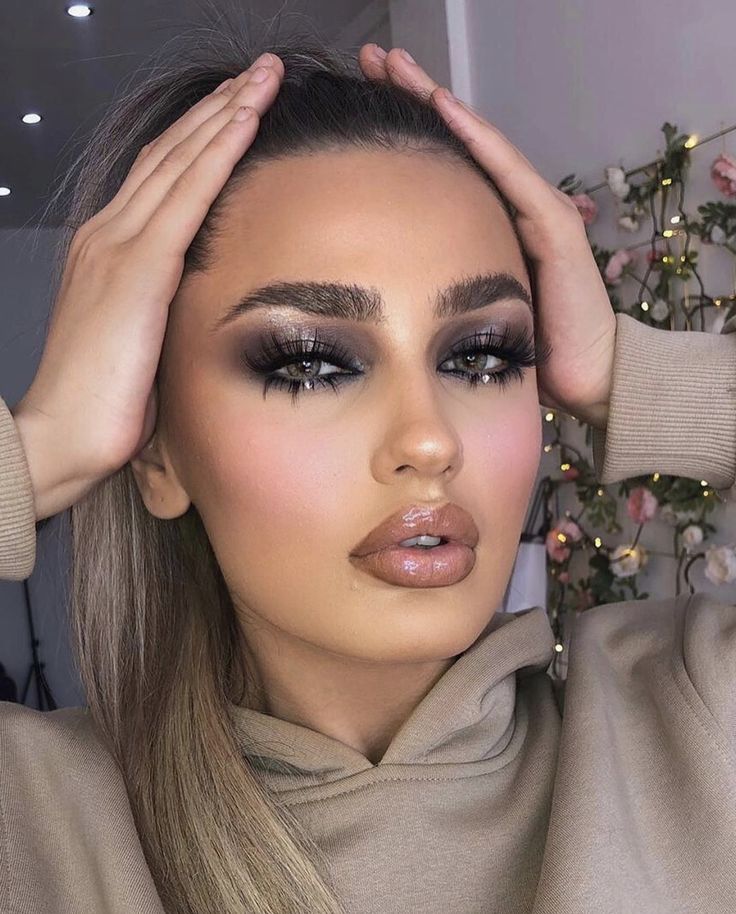 Silver Stardust
For a chic and timeless look, opt for silver glitter eyeshadow. Start by applying a neutral base eyeshadow, then add a touch of silver to the center of your lids. The contrast between the matte base and the shimmering silver will make your eyes pop. Finish the look with a winged eyeliner and mascara, and you're ready to shine all night long.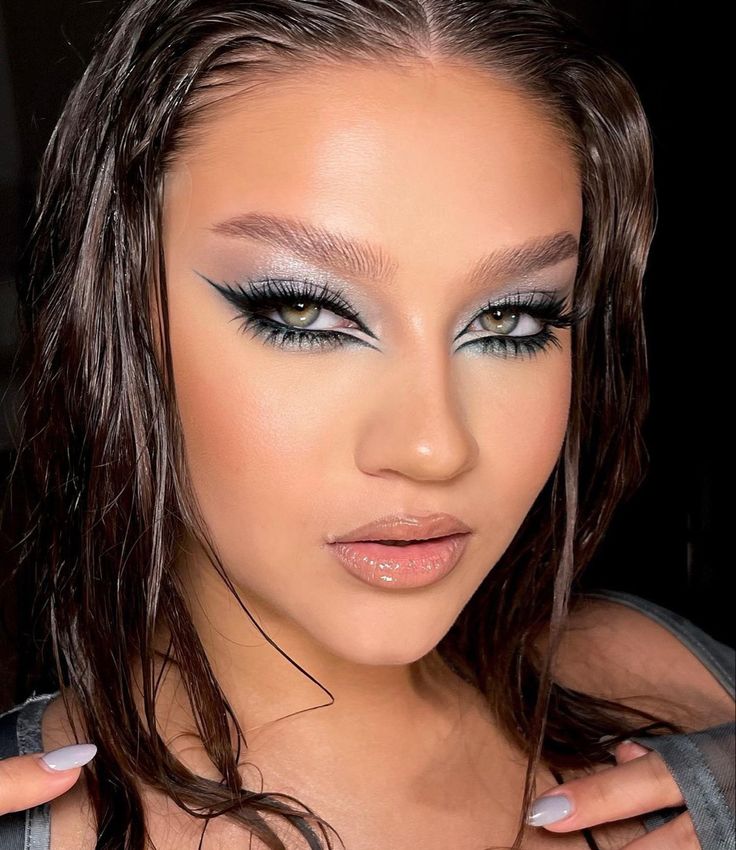 Golden Goddess
If you're feeling bold, go for gold! A gold eyeshadow paired with black eyeliner is a classic combination that never goes out of style. Blend the gold across your lids, and don't be afraid to add a touch of gold to the inner corners of your eyes for an extra sparkle. This look is perfect for welcoming the New Year with style and elegance.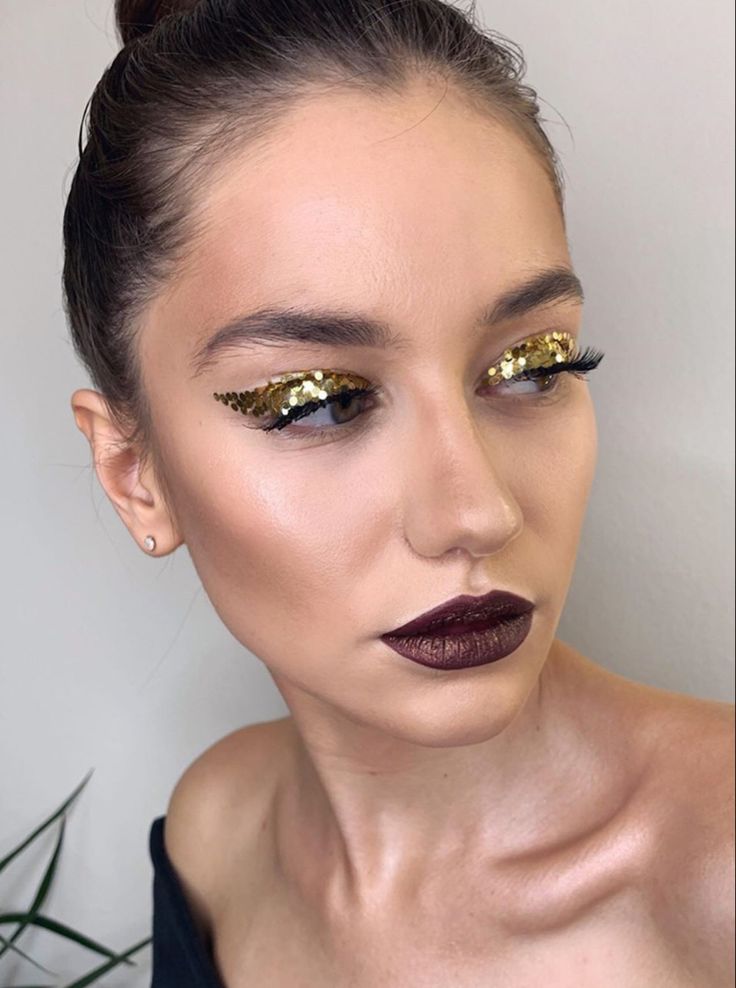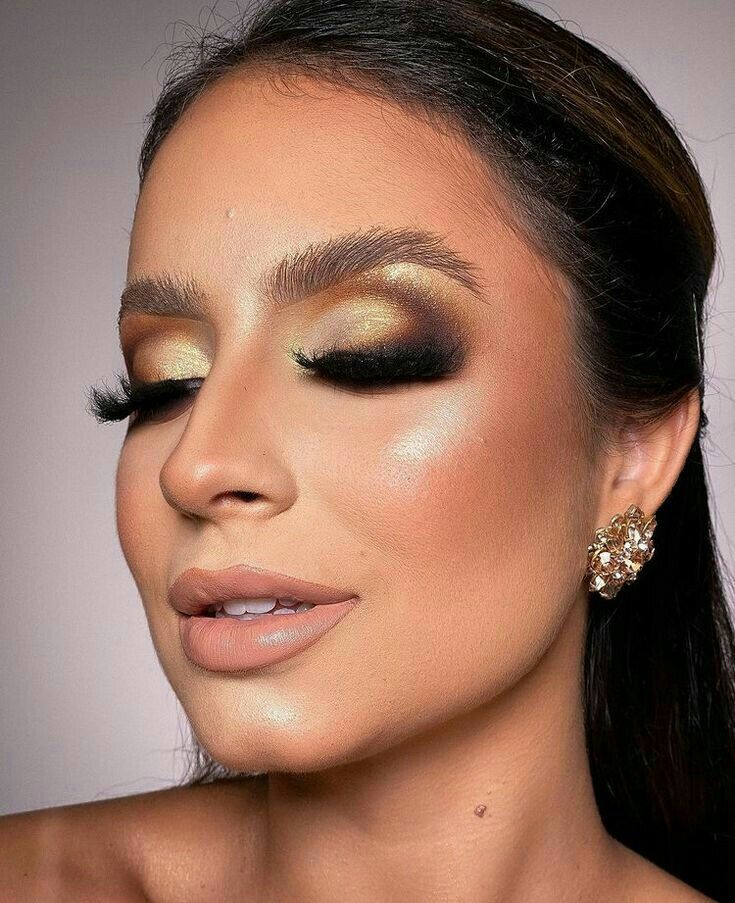 Lunar-Inspired Elegance: Embrace the Moon
2024 is the year of the lunar calendar, and what better way to celebrate than with some lunar-inspired eye makeup? Lunar motifs, such as crescent moons and stars, can add a touch of magic to your look.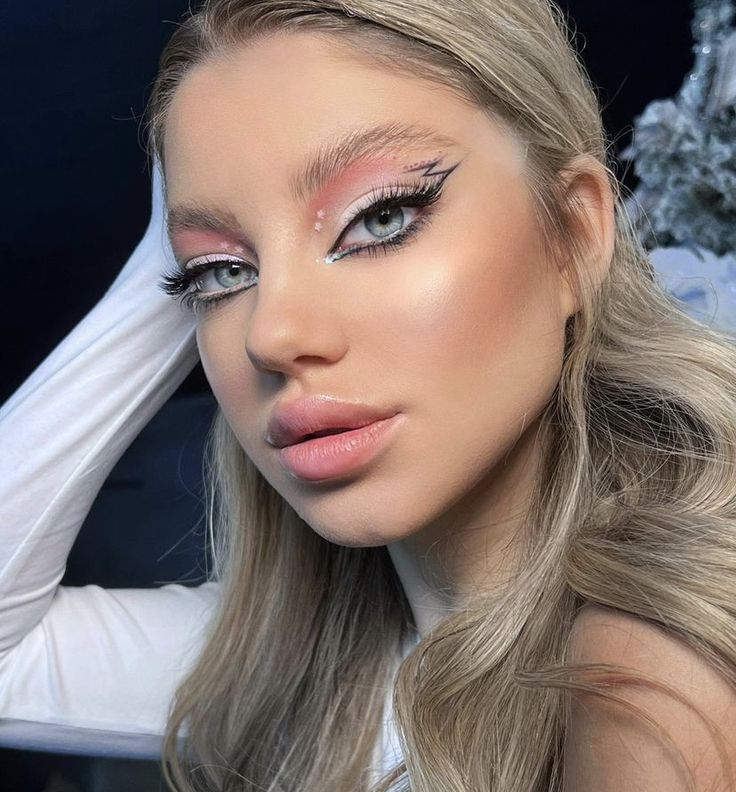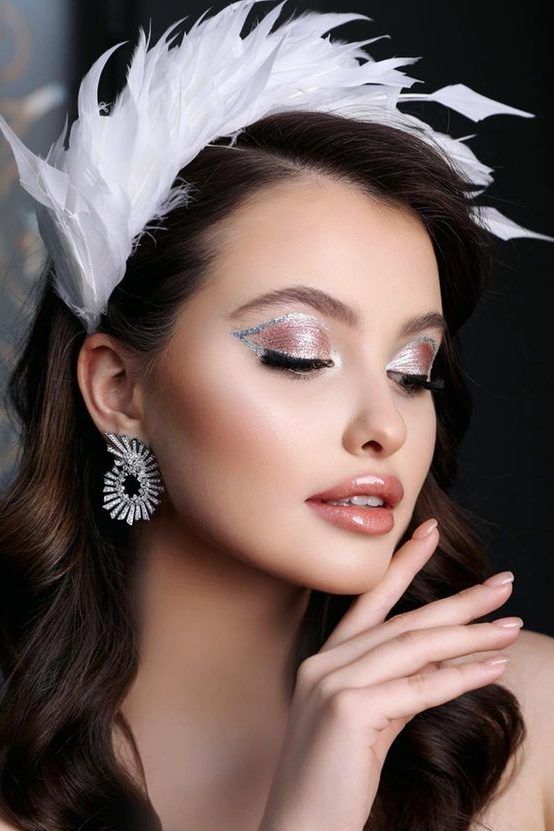 Mystical Moonlit Eyes
Create a mystical vibe by using deep shades of blue and purple eyeshadow. Start with a midnight blue base and blend in some rich purples to create a celestial effect. Add a tiny silver star or crescent moon sticker near your temple for that extra lunar touch. This look is perfect for those who want to channel the moon's enchanting energy.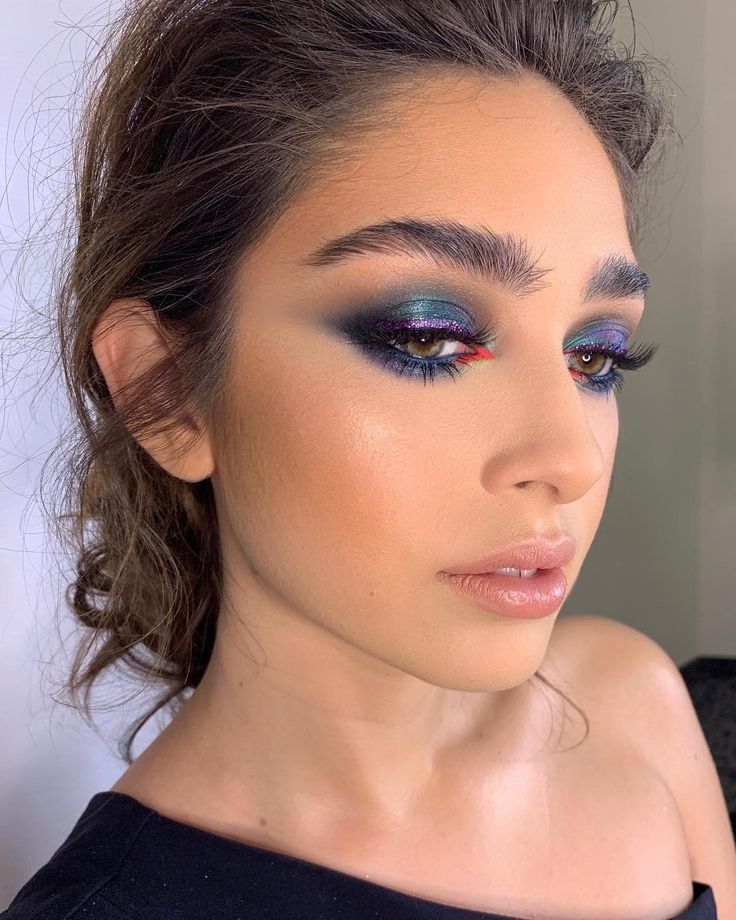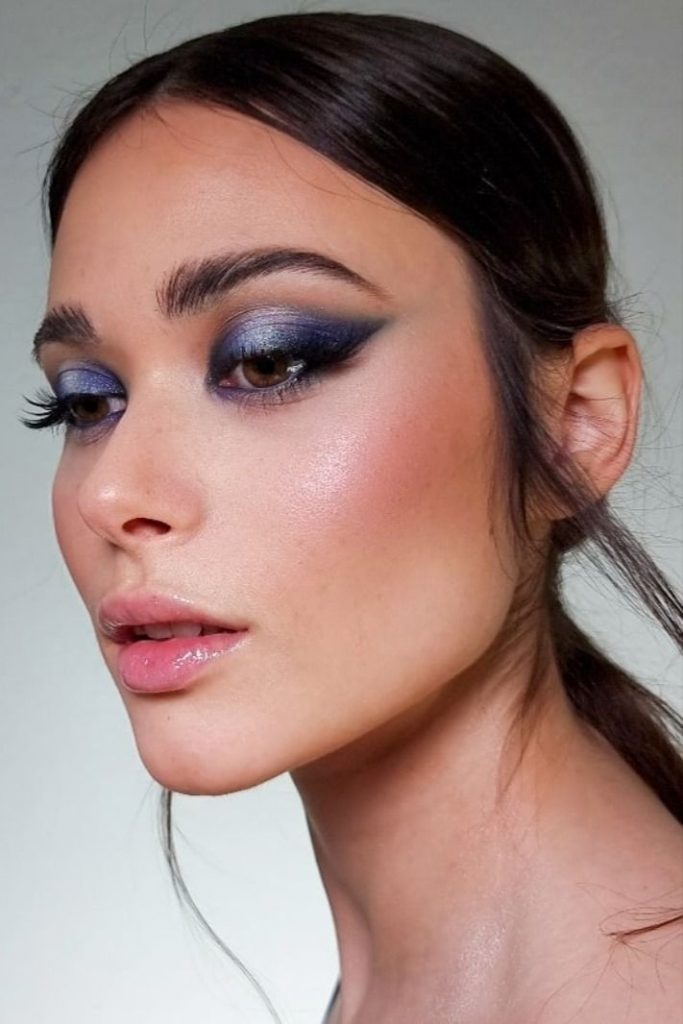 Gems and Rhinestones: Bedazzle Your Eyes
For a truly glamorous New Year's look, don't forget about gems and rhinestones. These little embellishments can take your eye makeup to the next level.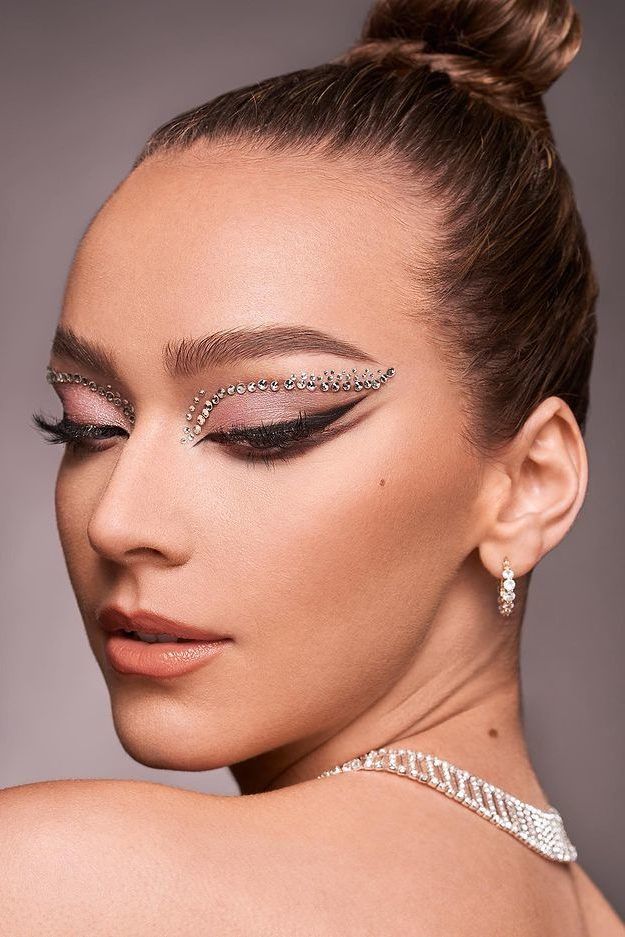 Gemstone Glam
Choose a gemstone color that complements your eye color – emeralds for green eyes, sapphires for blue eyes, and amethysts for brown eyes. Apply your eyeshadow as usual, then gently place a few small gemstones along your eyelid's outer edge. These sparkling gems will catch the light and make your eyes the center of attention.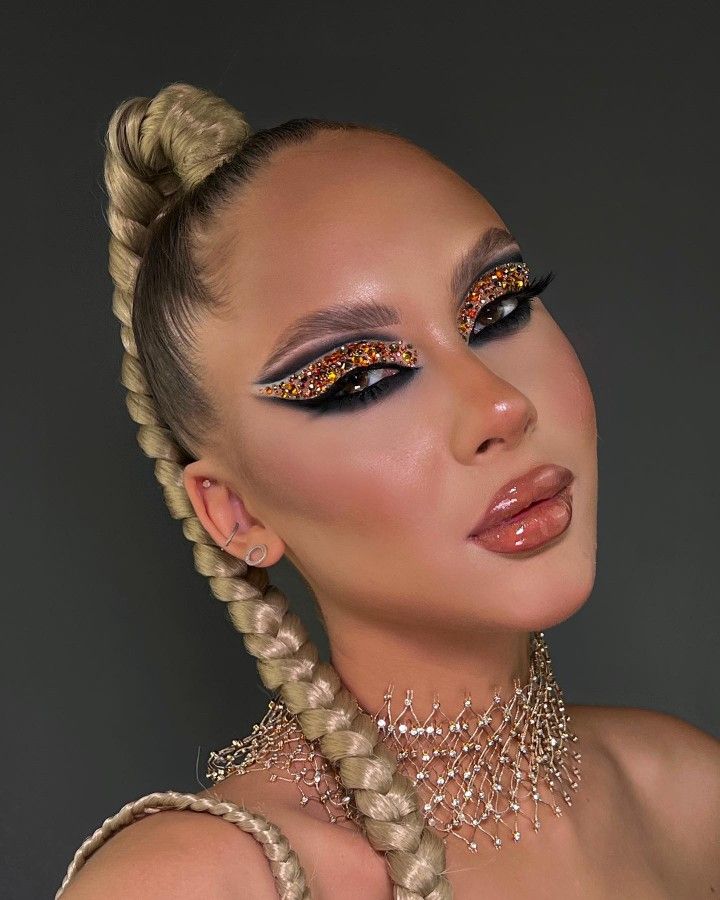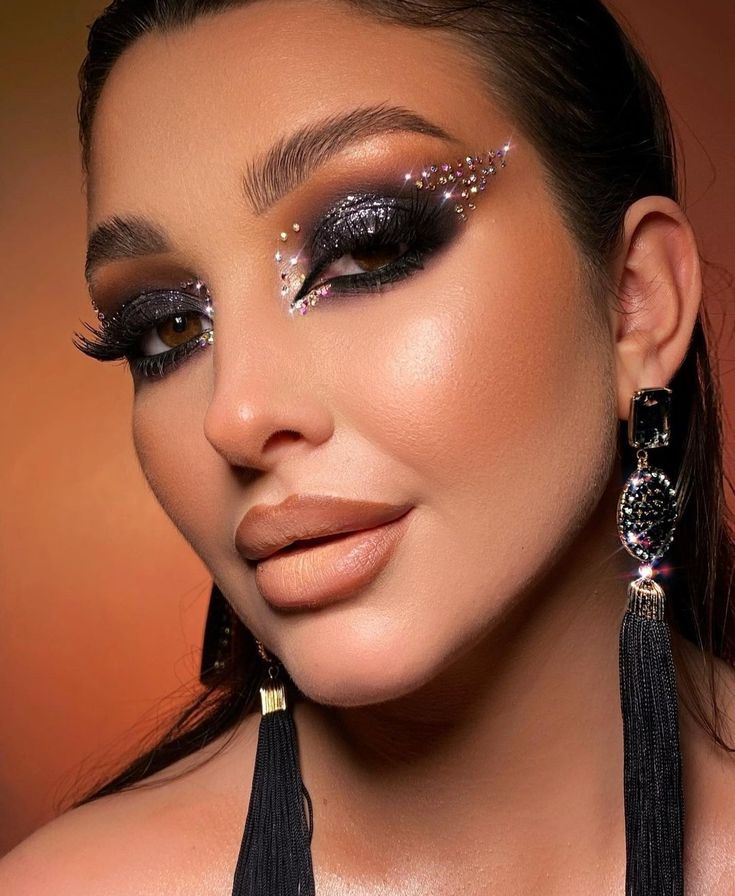 Rhinestone Elegance
If you prefer a subtler look, consider using rhinestones instead. A row of tiny rhinestones along your lower lash line can add a touch of elegance without being overly flashy. It's a perfect choice for those who want a sophisticated yet festive appearance.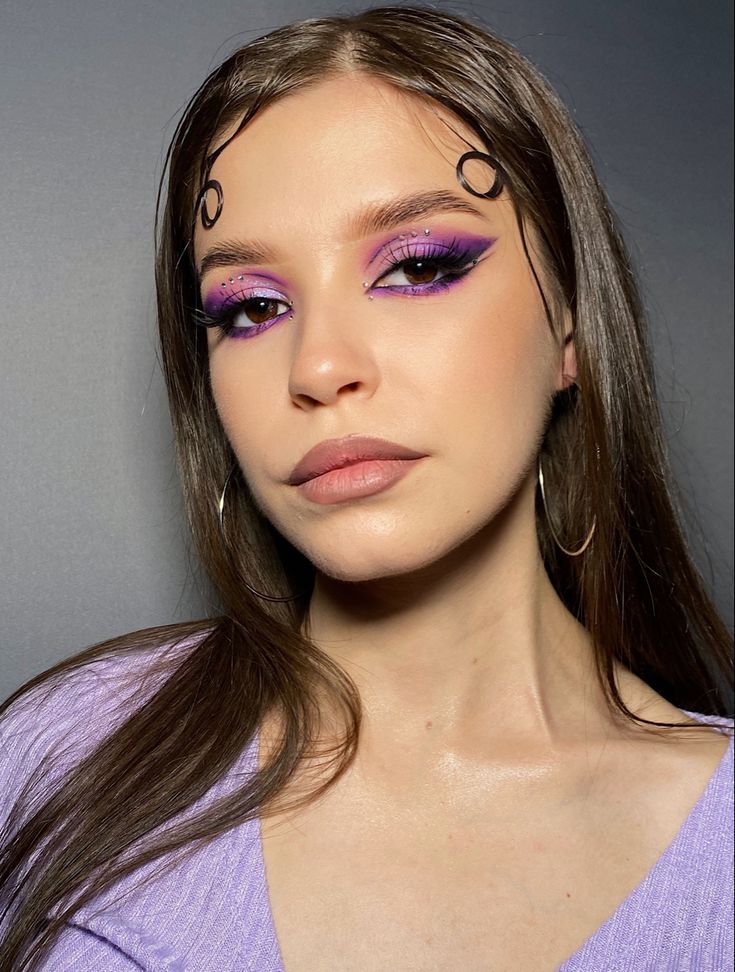 Step-by-Step Tutorials for Flawless Results
Now that you've got some fabulous New Year's eye makeup ideas, it's essential to know how to create them step by step. To ensure your makeup lasts all night, don't forget to use a reliable primer and setting spray. And if you're looking for detailed tutorials on achieving these looks, you're in luck! We've got you covered with easy-to-follow instructions on our blog, so you can recreate these dazzling looks with confidence.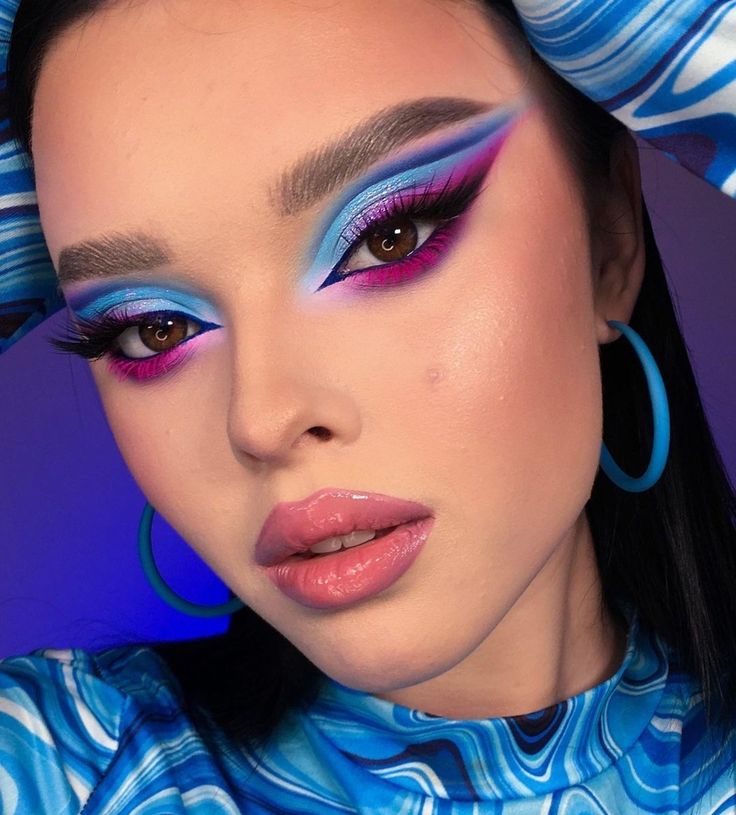 Save Pin