Seasons change. So do styles. Makeup? Oh, honey, that's a chameleon in its league! And come Christmastime, nothing screams "celebrate!" quite like a bold, daring red. Ever wondered why? Dive in.
Why Red is the Go-To Color
Imagine a world painted in the warm hues of passion, intensity, and Christmas exuberance. Red isn't just a shade;  it's an emotion, a reflection of our innermost feelings during the holiday season. Think of it as draping your soul, and not just your lips or eyes, in Christmas cheer. It's like a beacon in winter, a symbol that resonates with festivities and contrasts with frosty mornings.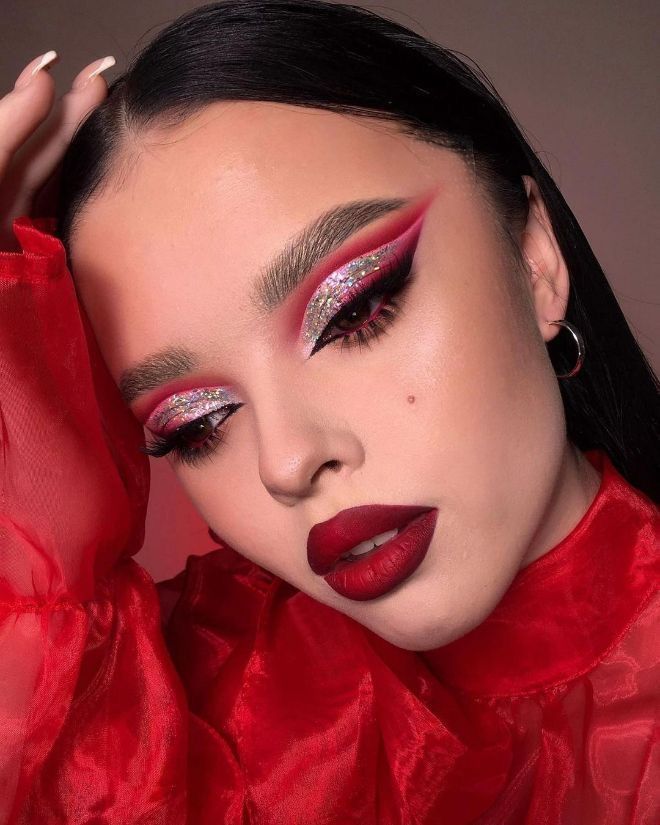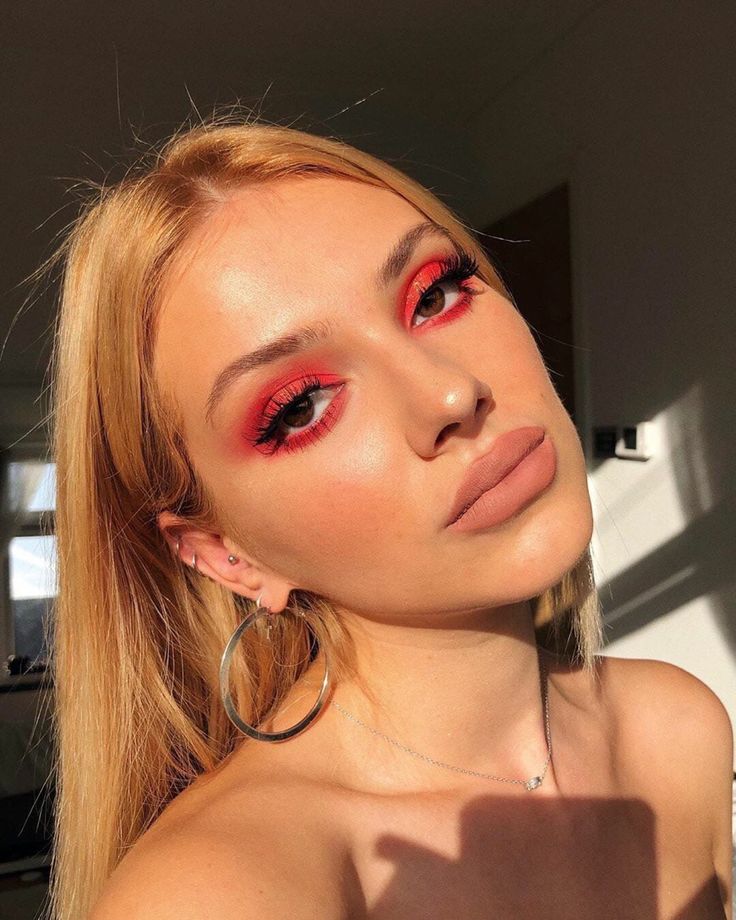 Must-Try Makeup Ideas for Christmas 2023
Excitement bubbling yet? Hold on to your makeup kits because here come the trendsetters of 2023: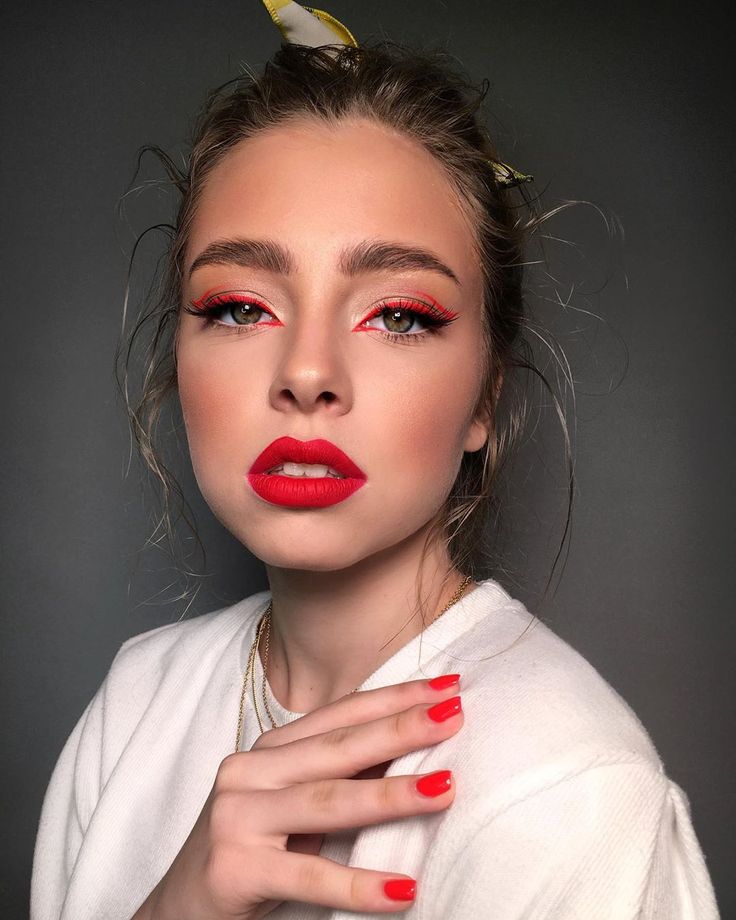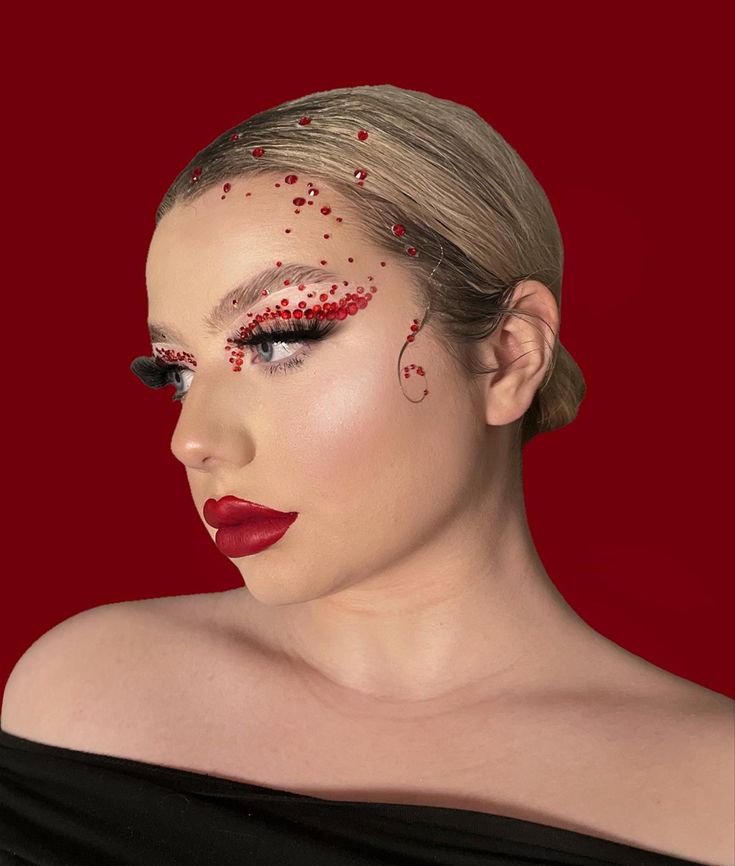 Classic Red – The timeless beauty. Imagine a subtle eyeshadow paired with lips as bold as your spirit. Timeless.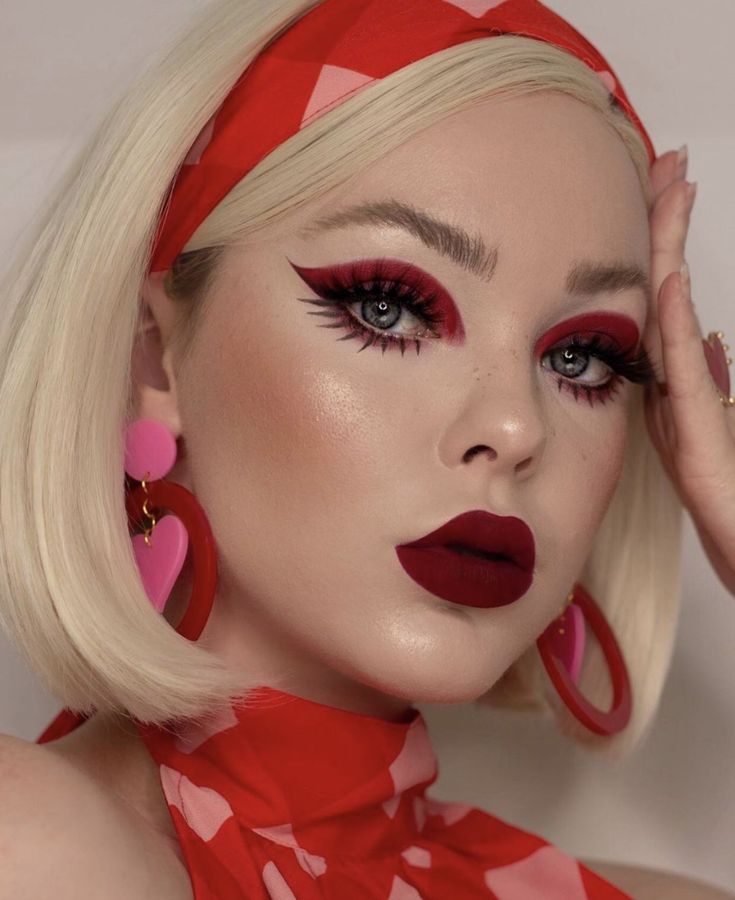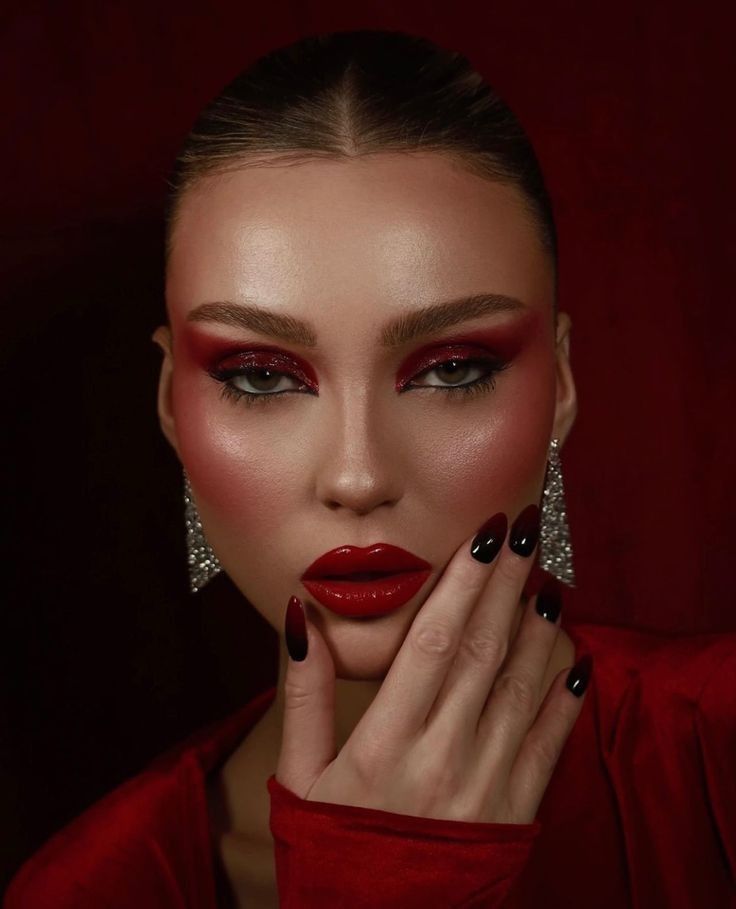 Green and Red Contrast – Visions of Christmas trees beneath a glowing horizon. A fusion of green eyeshadow and vivacious red lips? Showstopper.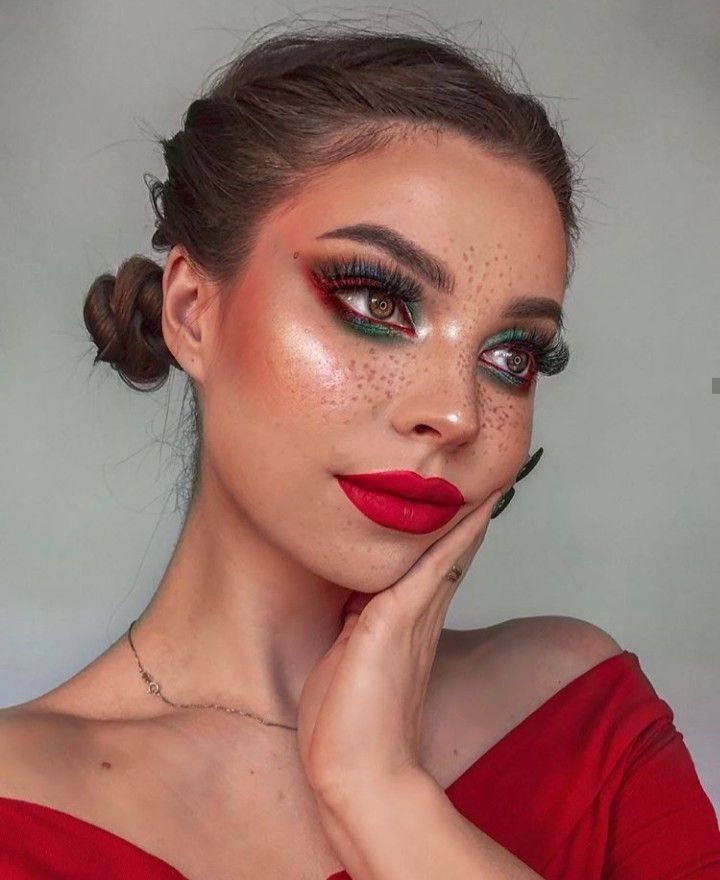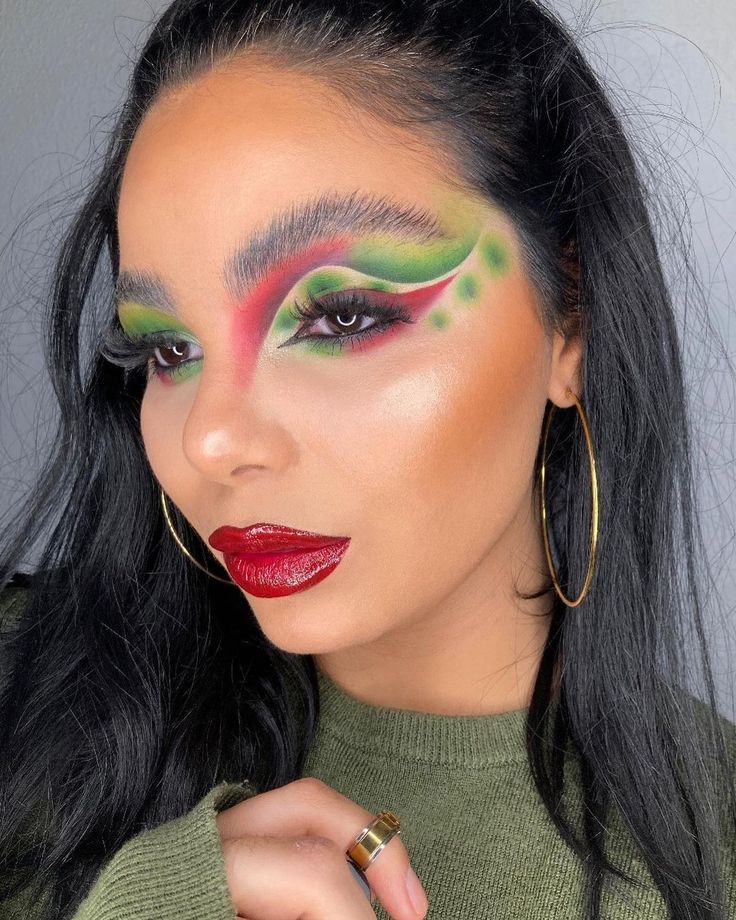 Gold and Red Fusion – As if red wasn't majestic enough. Sprinkle golden moments on your red backdrop.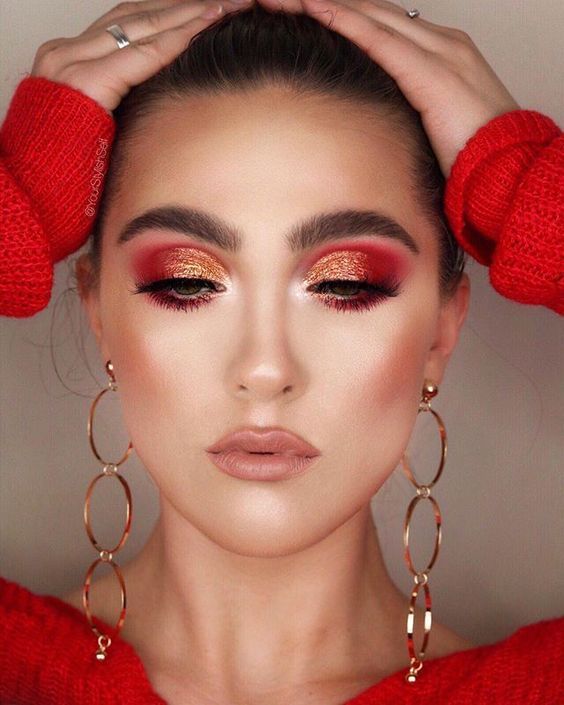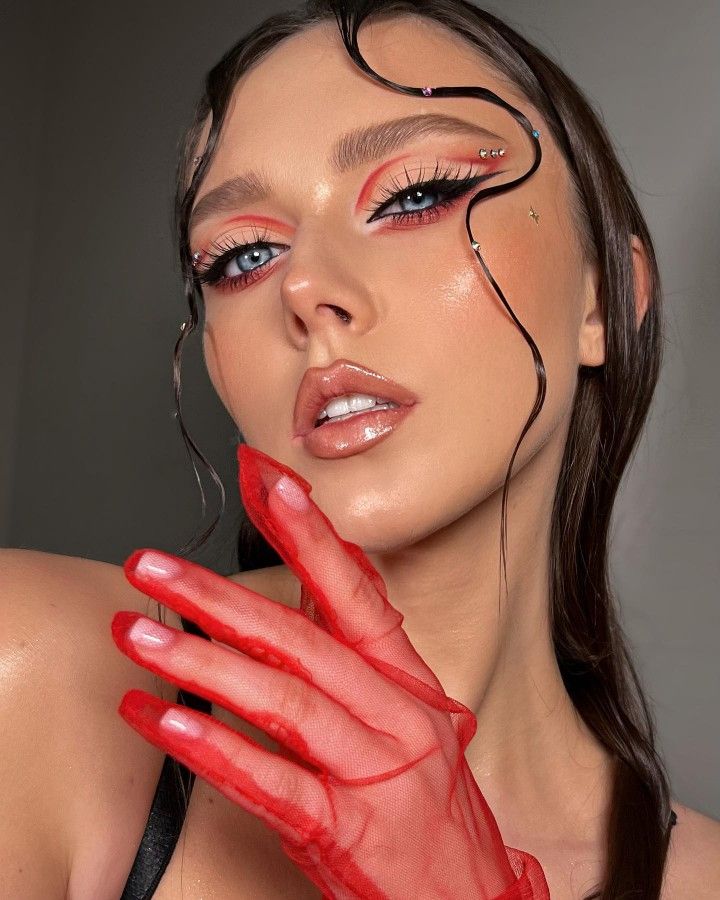 Dark and Bold – Cherry red lips. Smokey eyes. Intriguing. Mysterious. Captivating.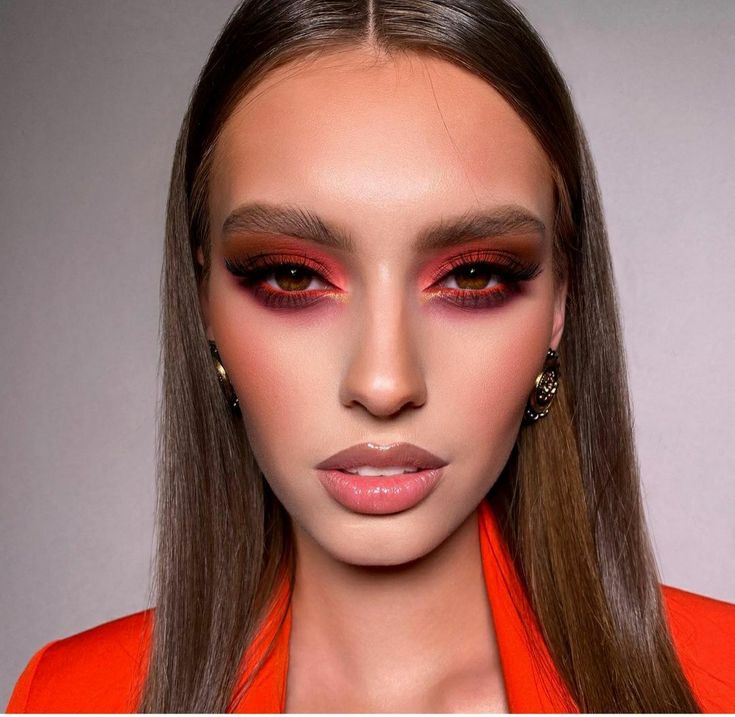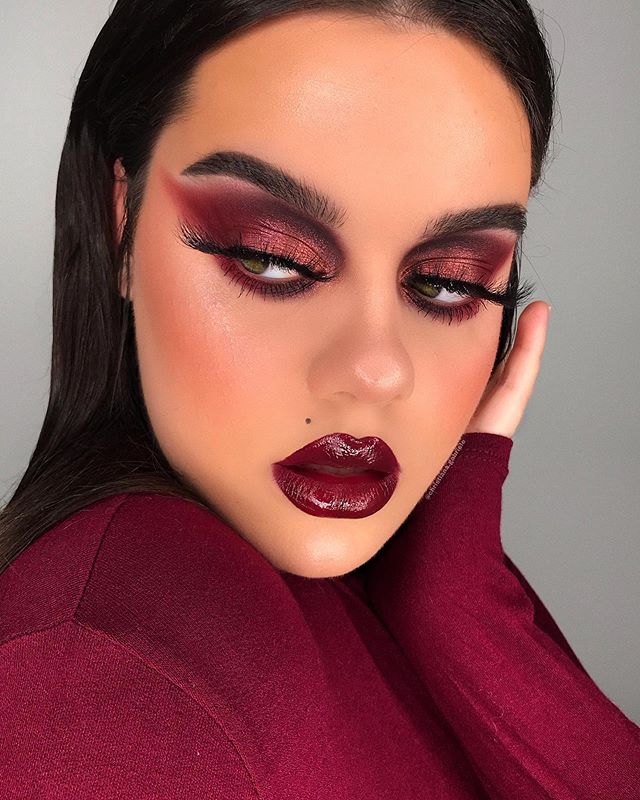 Glitter Infused Red – Shine on! Red with a hint of sparkle? Show-stealing brilliance.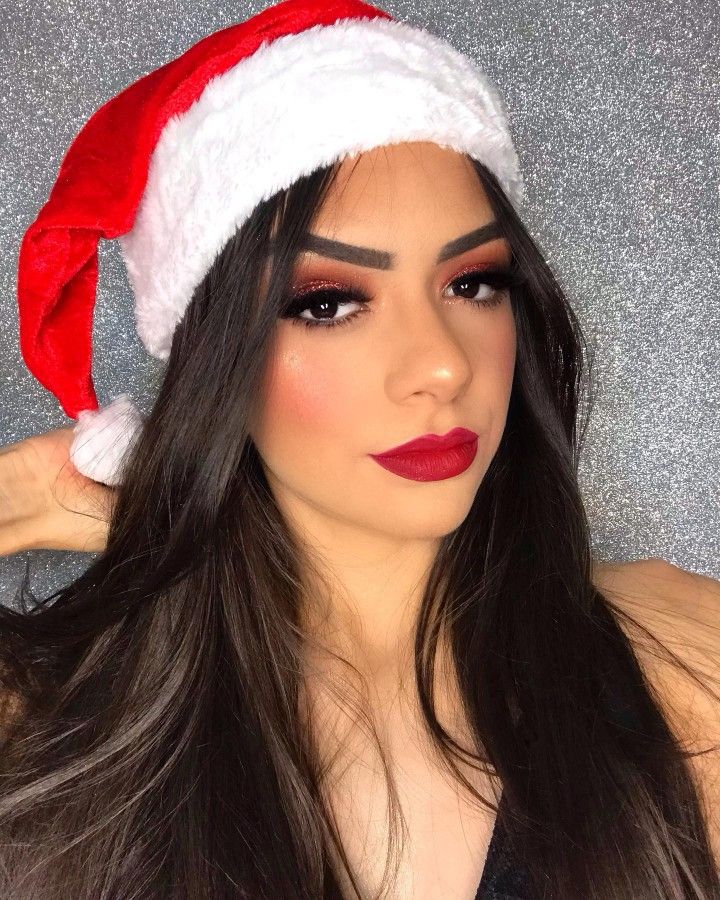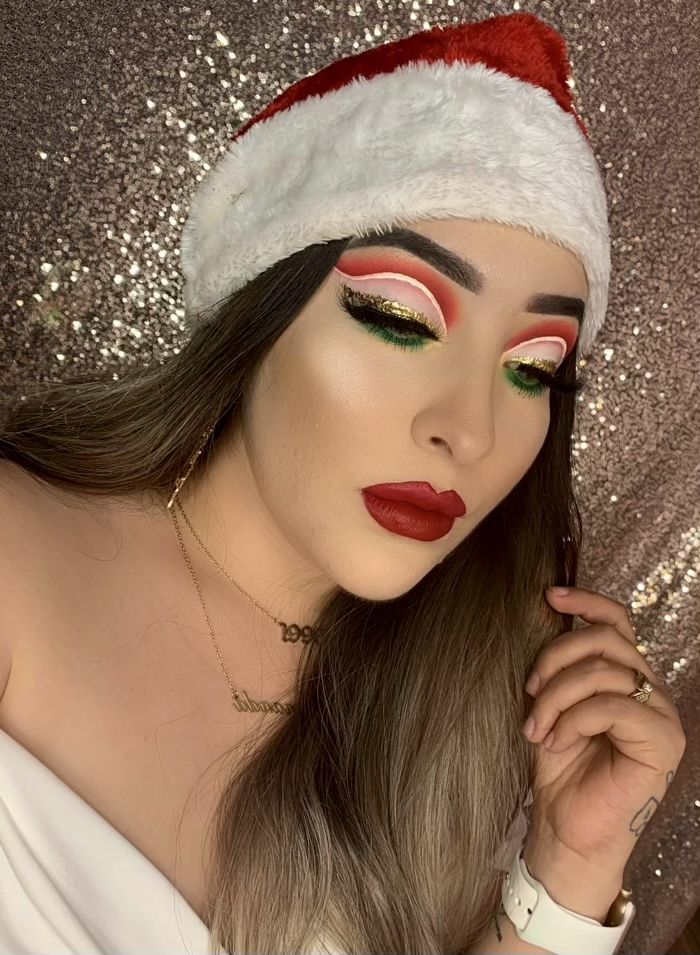 Colors That Complement Red
Red might be the queen, but every queen needs her court: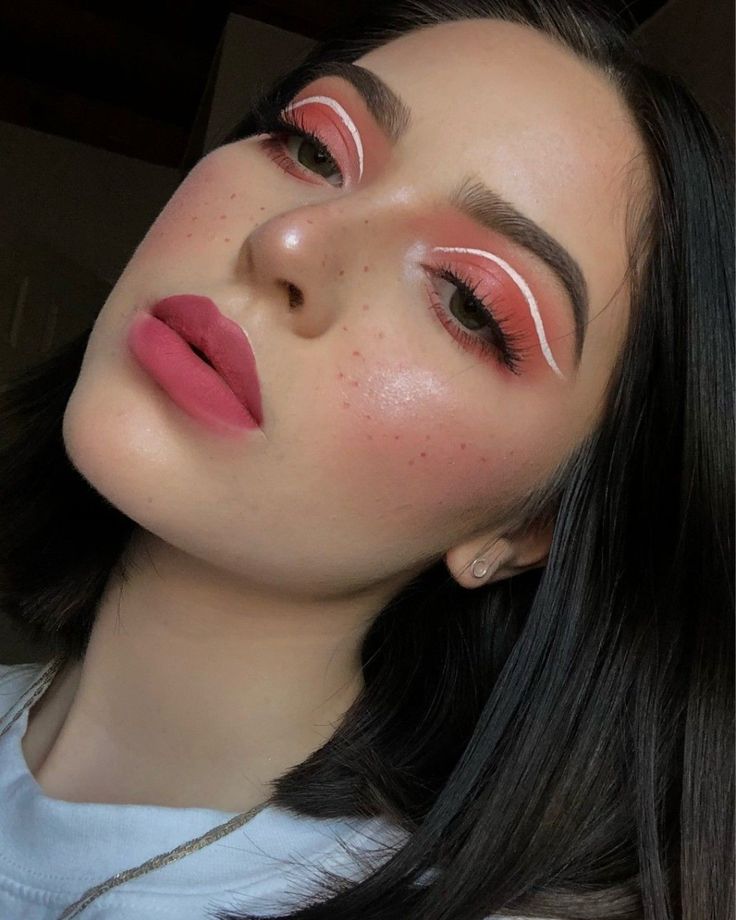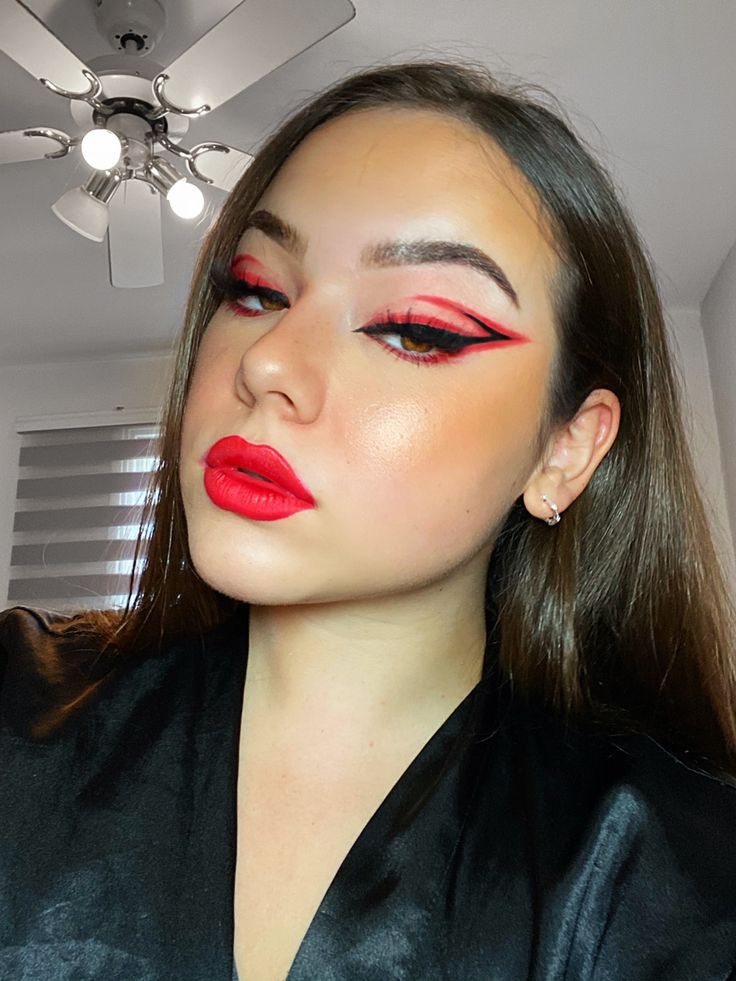 Black and White Simplicity – Amplify red's allure with contrasting classics.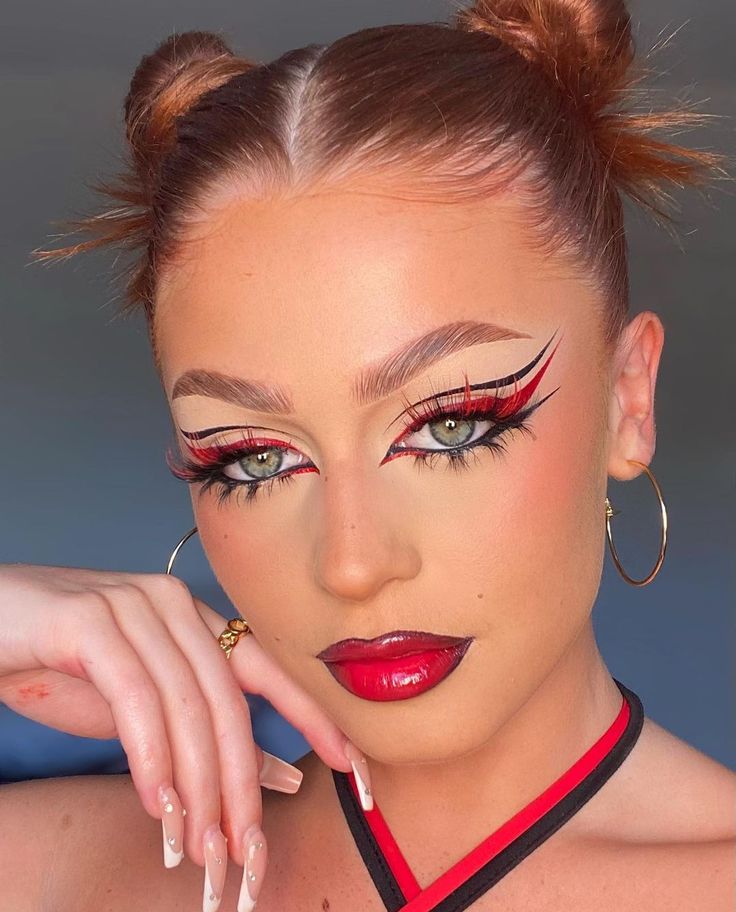 Pink and Silver Brilliance – Shimmering fantasies. Imagine a pinkish-red dream dusted with silver magic.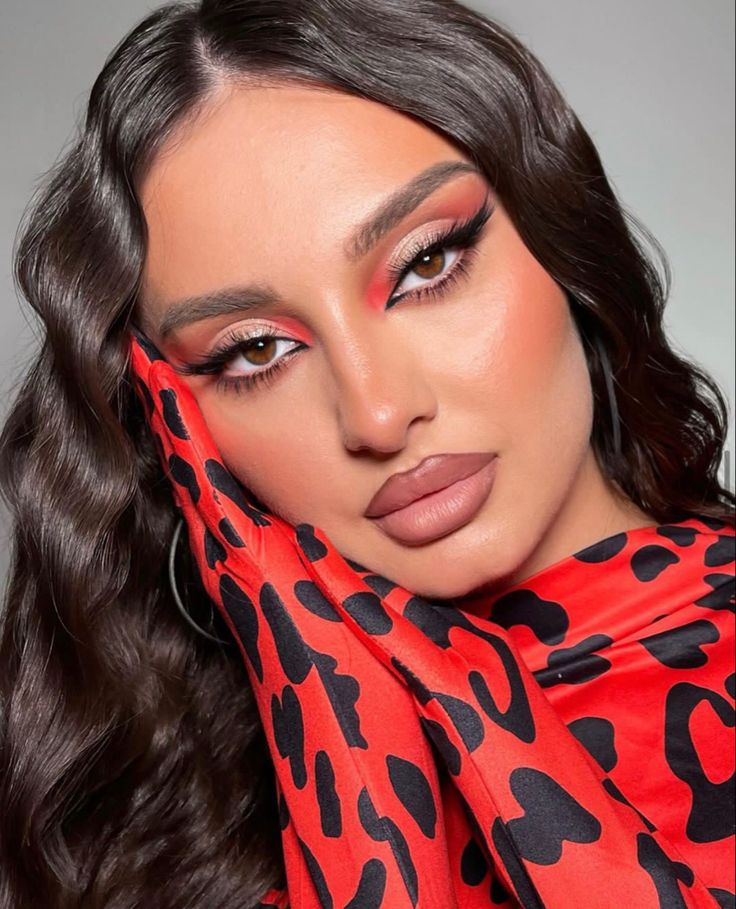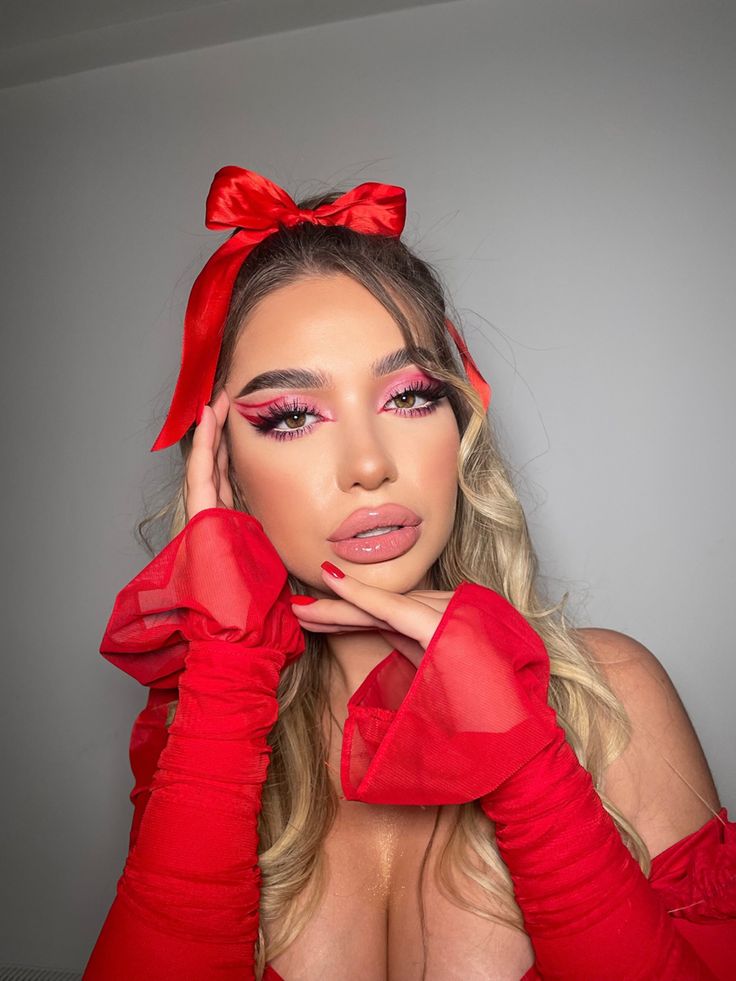 Save Pin