Nails
Almond Christmas Nails 2023 22 Ideas: Festive Designs for Winter Beauty
As I sit down to write this article, my fingers lightly tapping the keyboard, I can't help but feel the excitement that the holiday season brings. The air is crisp, the festive lights are aglow, and it's the perfect time to talk about something that can add a touch of glamour to your overall look – Almond Christmas Nails for 2023. In this piece, we'll explore the latest trends and ideas to make your nails the highlight of the season. So, grab your hot cocoa, cozy up, and let's dive into the world of nail art.
The Allure of Almond Nails
Almond nails, with their elegant and elongated shape, have been a favorite among fashion-forward individuals for quite some time. They strike the perfect balance between the sharpness of stiletto nails and the simplicity of rounded nails. This shape not only flatters your fingers but also provides ample space for creative nail designs.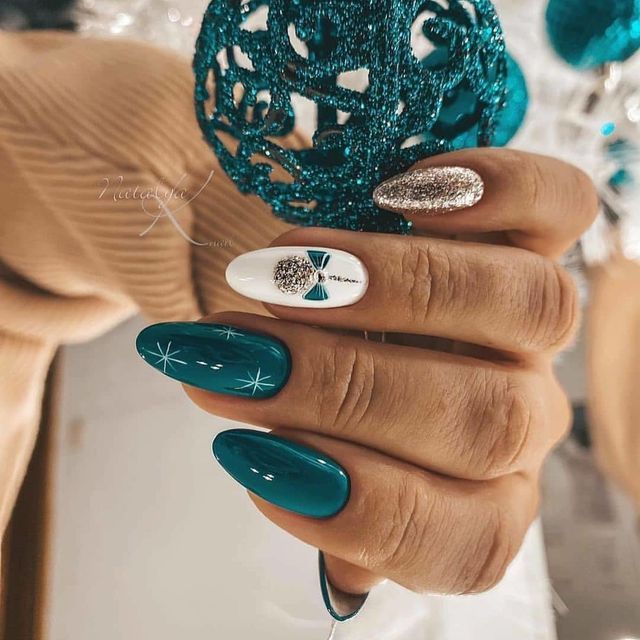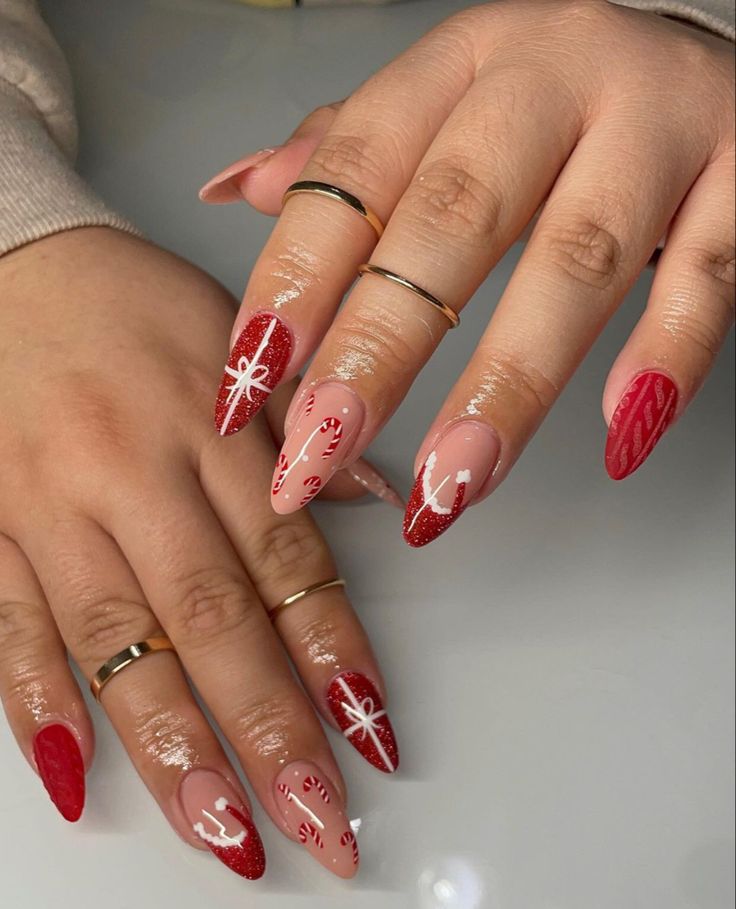 The Winter Palette: Shades That Shine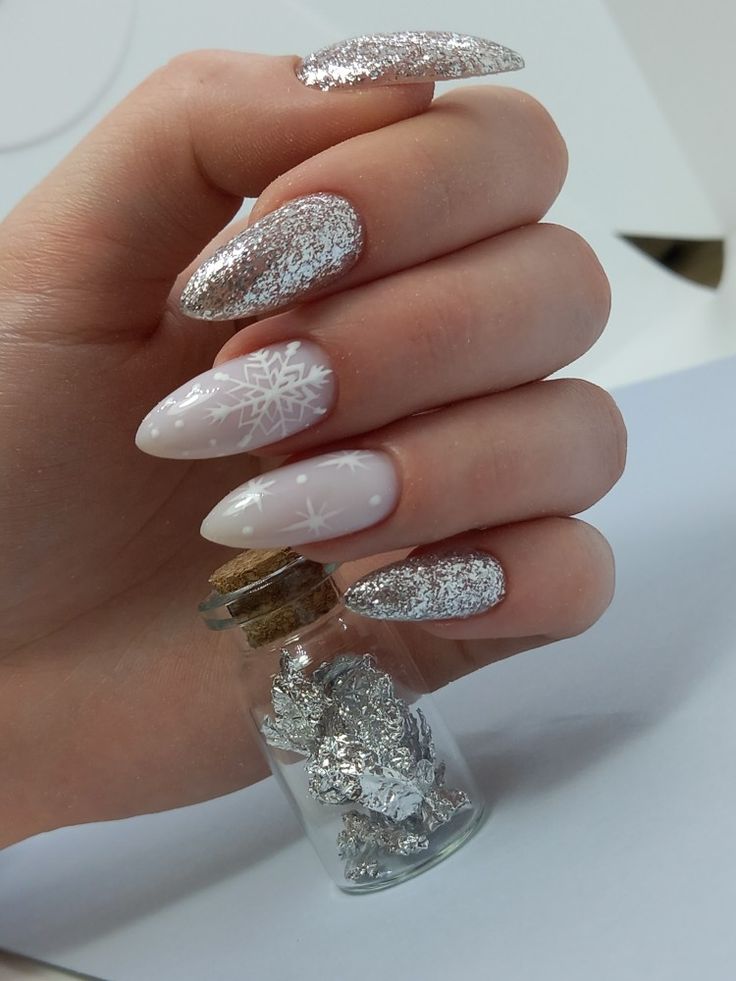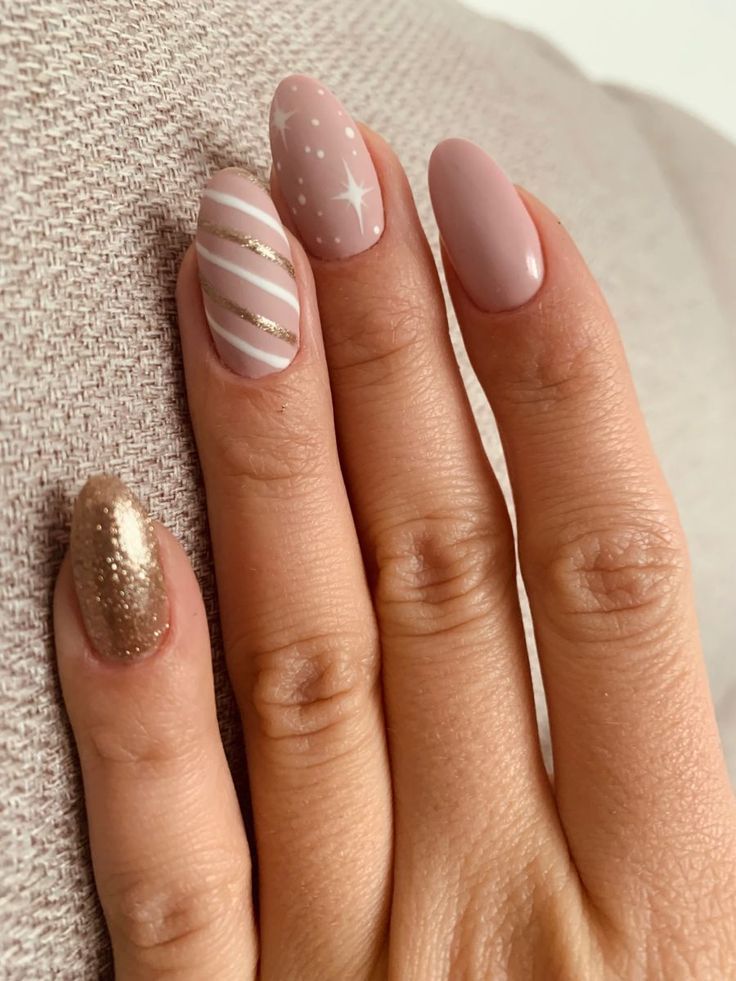 Red: The Classic Choice
When it comes to Christmas, red is the undisputed star of the show. A classic red nail polish can never go wrong, and it perfectly embodies the festive spirit. Picture yourself with a cup of hot cocoa, adorned with glossy red almond nails that match your holiday sweater – perfection, right?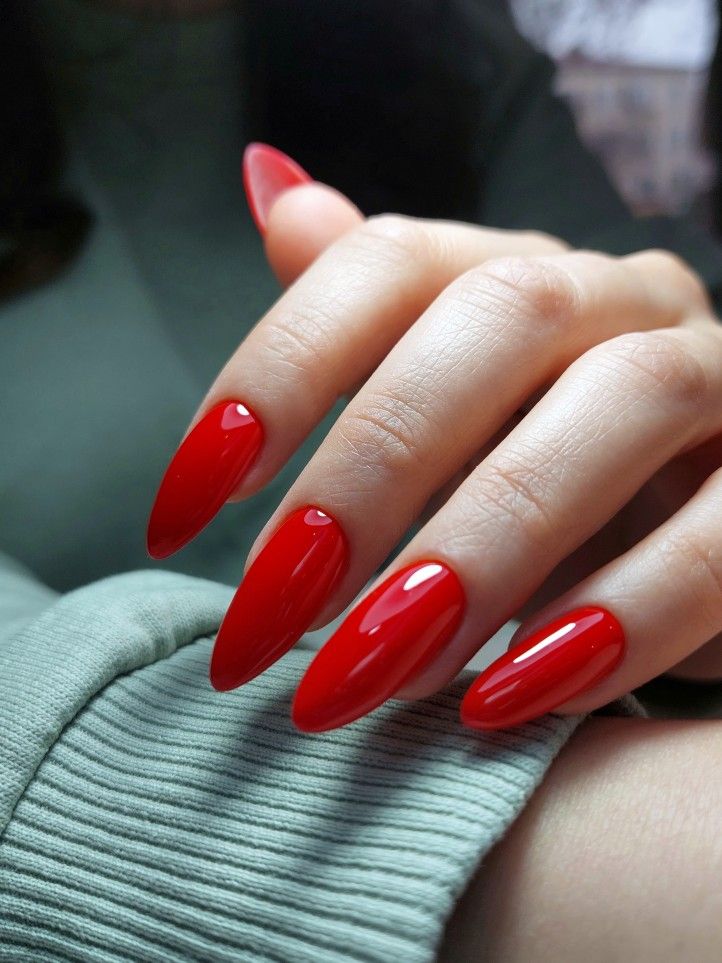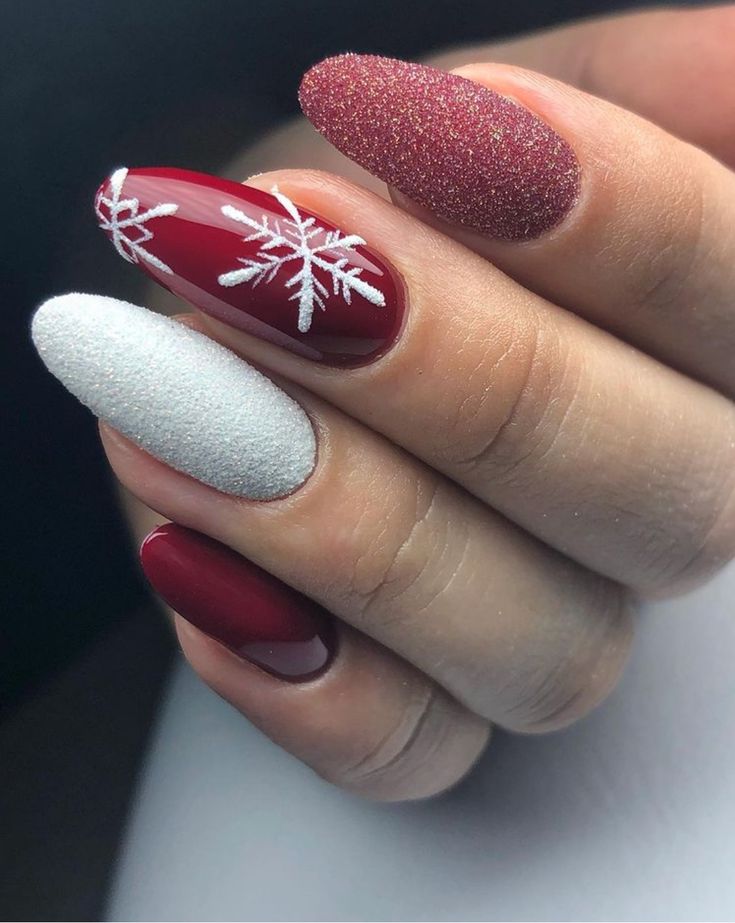 White: Snowy Elegance
Want to capture the essence of a winter wonderland? Opt for pristine white almond nails. They exude an air of sophistication and purity, making them a versatile choice that pairs well with any outfit. Add a touch of sparkle with some glitter or rhinestones for that extra oomph.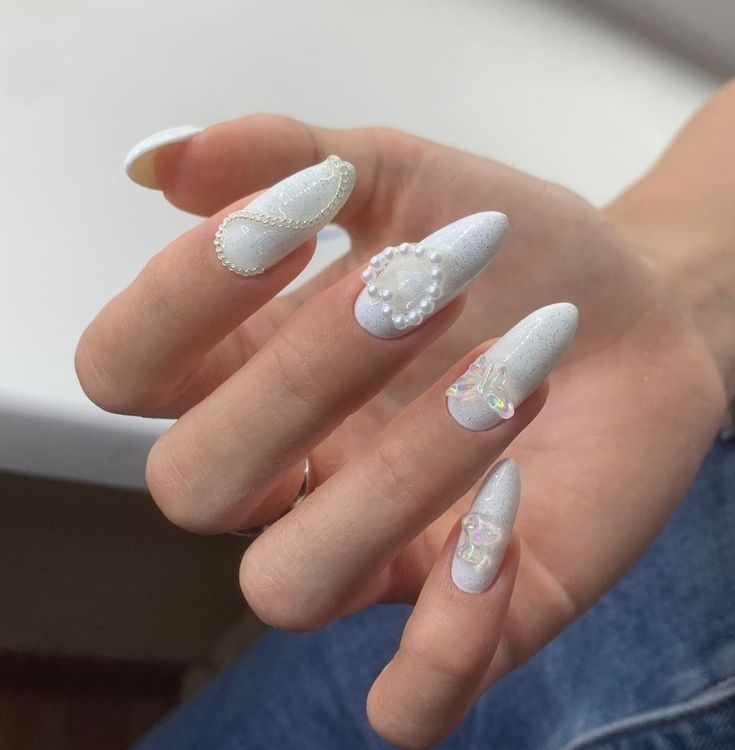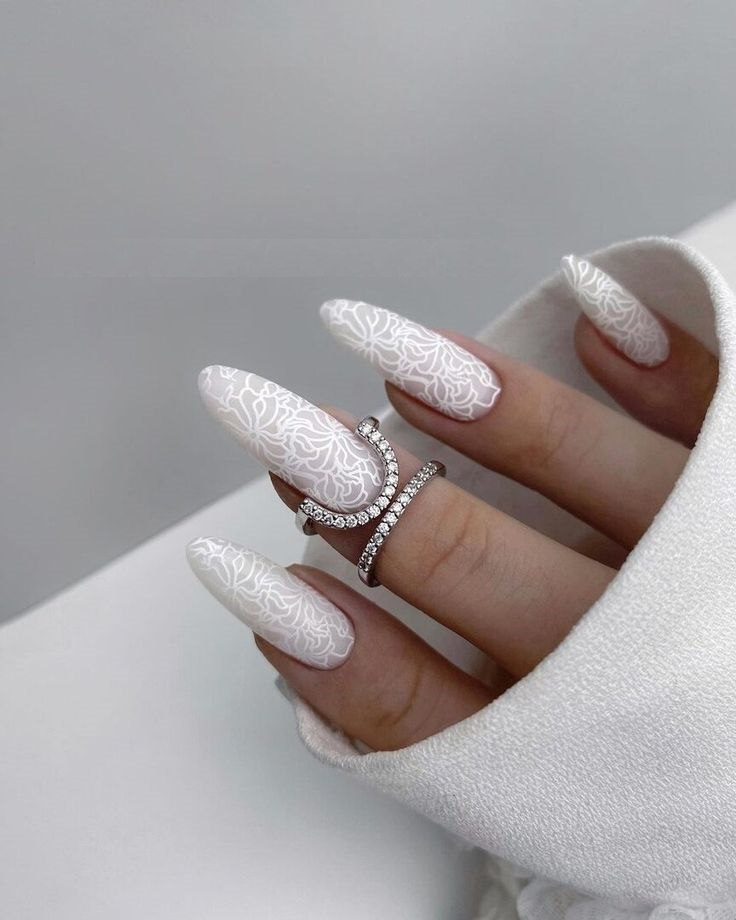 Green: Festive Foliage
Green is the color of Christmas trees, holly leaves, and all things merry. Incorporate this hue into your nail design for a fun and vibrant look. Consider intricate Christmas tree nail art or go for a chic matte green finish – the possibilities are endless.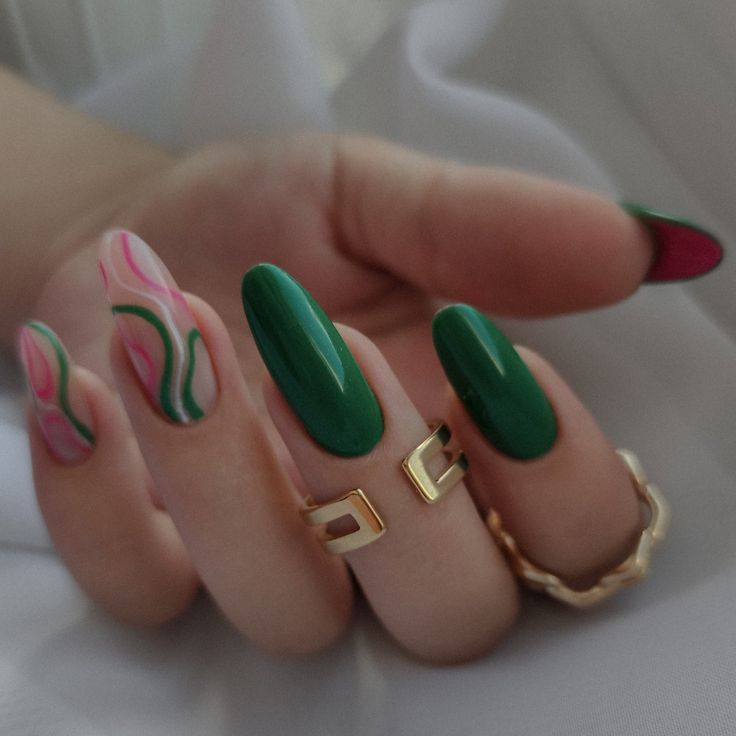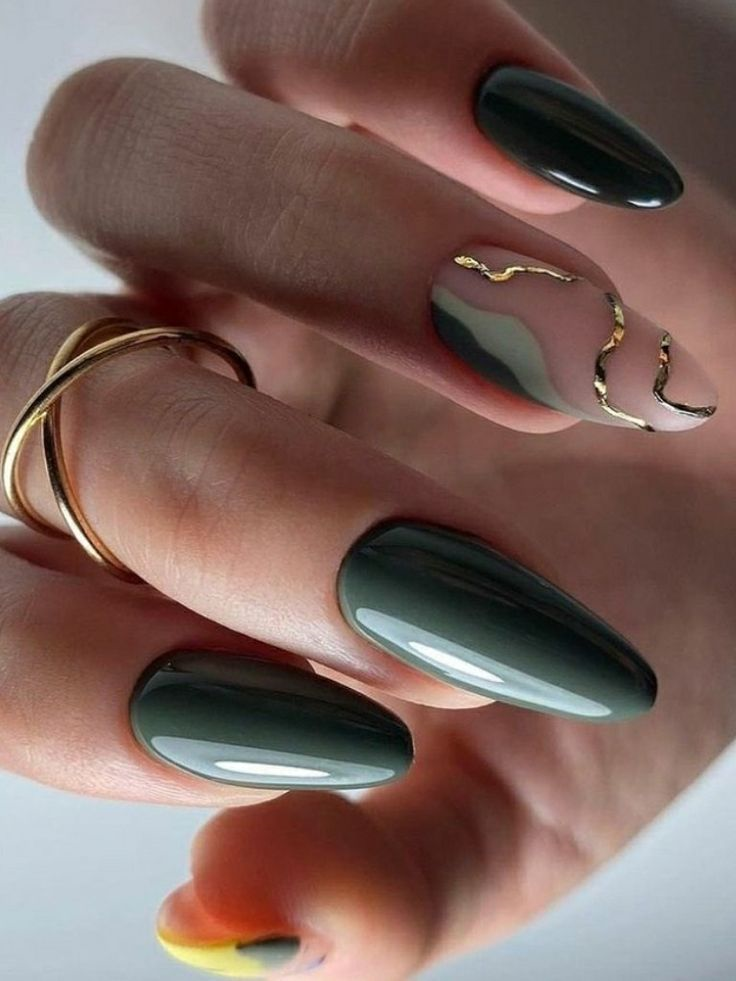 Blue: Icy Glamour
Blue hues, reminiscent of frosty winter mornings, can be a stunning choice for your almond nails. From deep navy to icy baby blue, there's a shade to suit every preference. Experiment with gradients, snowflake designs, or even a frosty ombre effect.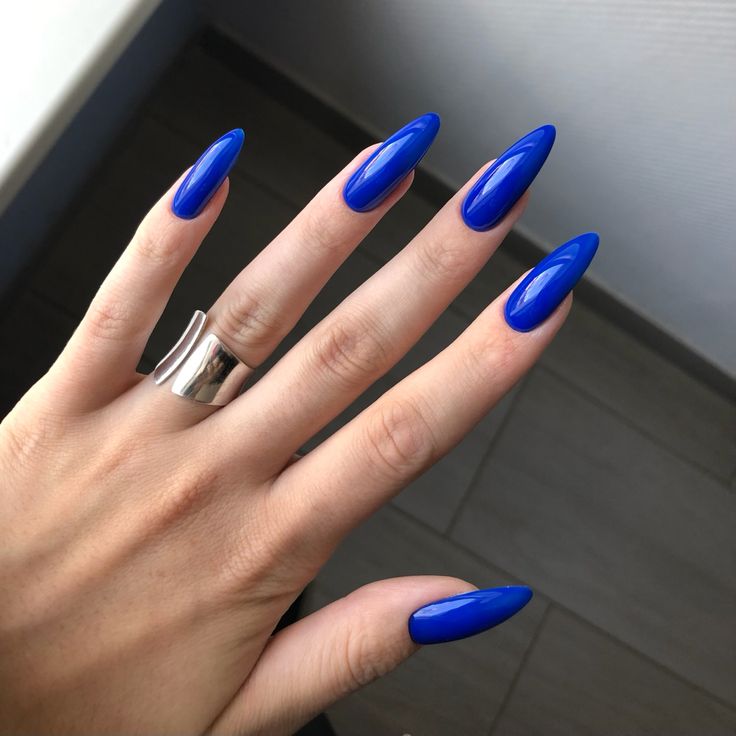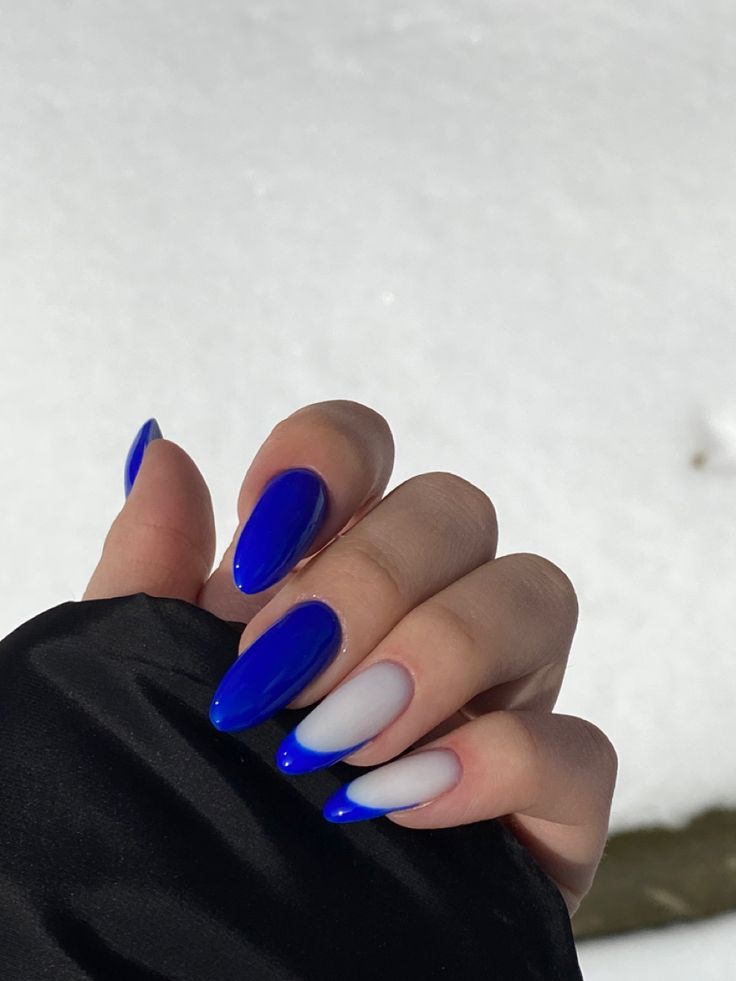 Nailing the Designs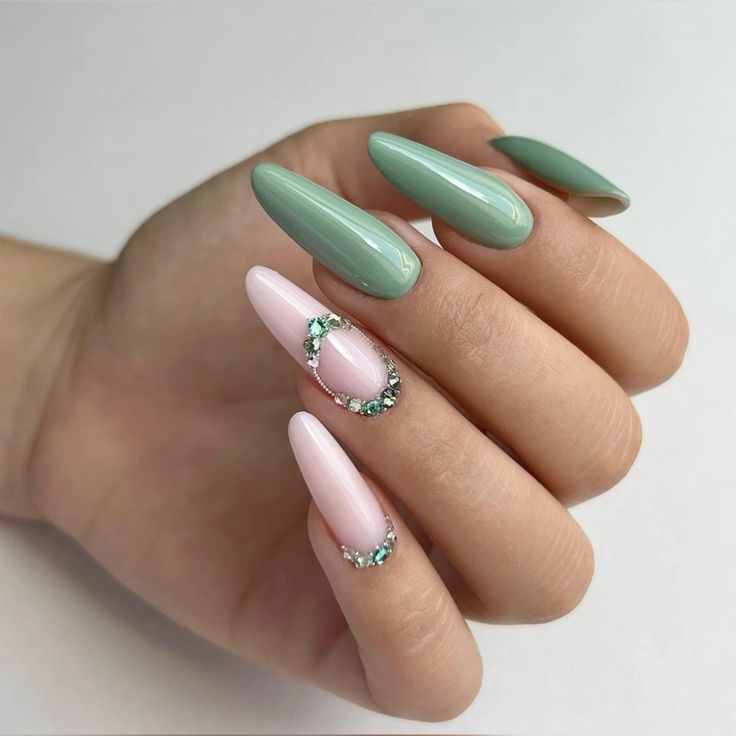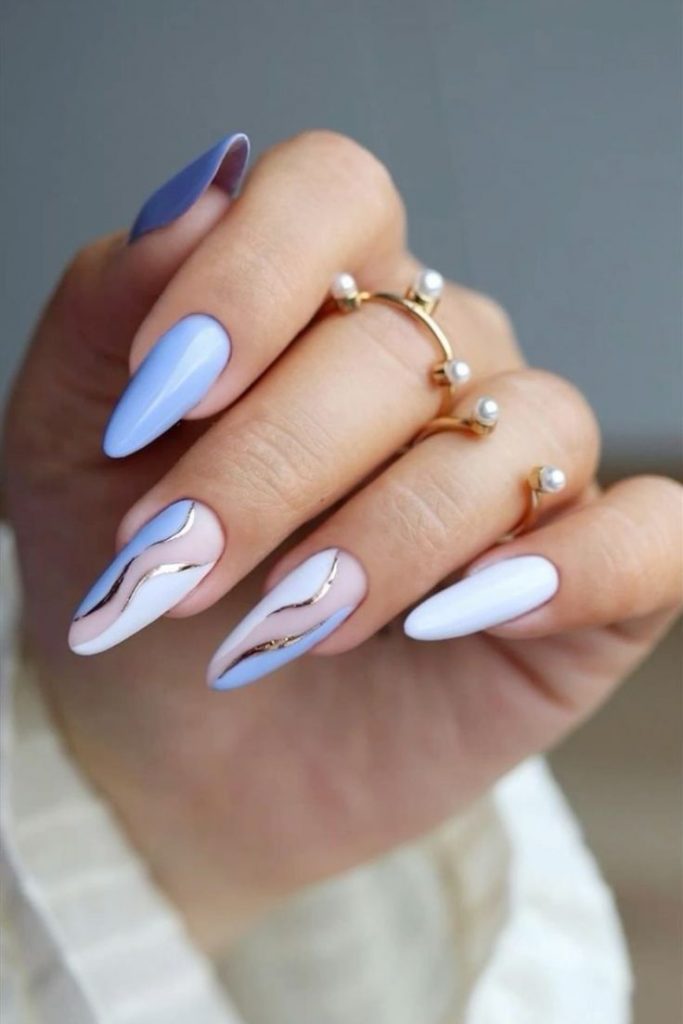 Simple Short Almond Nails
For those who prefer a more understated look, simple short almond nails are a fantastic option. Their shorter length adds practicality without compromising on style. Opt for a single color with a glossy finish, or try subtle nail art like a minimalist snowflake or holly pattern.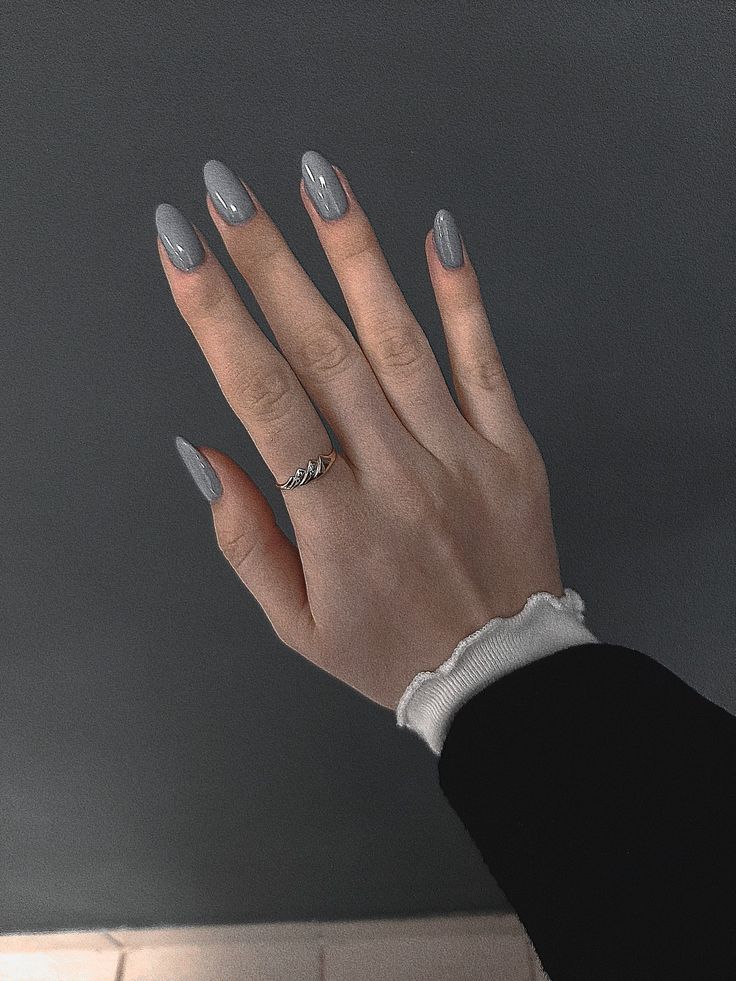 Long Almond Nails: Make a Statement
If you're feeling bold and adventurous, long almond nails can be your canvas for intricate and eye-catching designs. Go all out with 3D nail art, jewel embellishments, or even a winter scene painted across your nails. These nails are sure to steal the spotlight at any holiday gathering.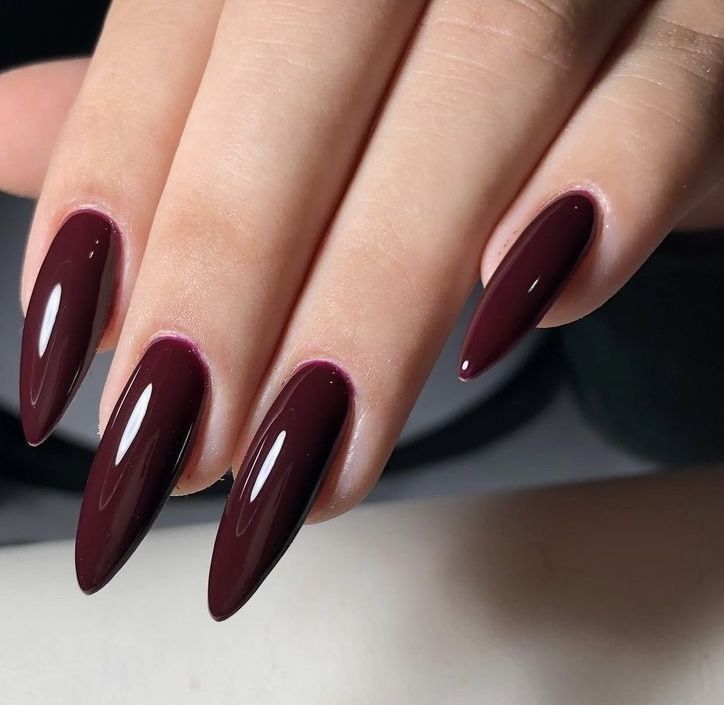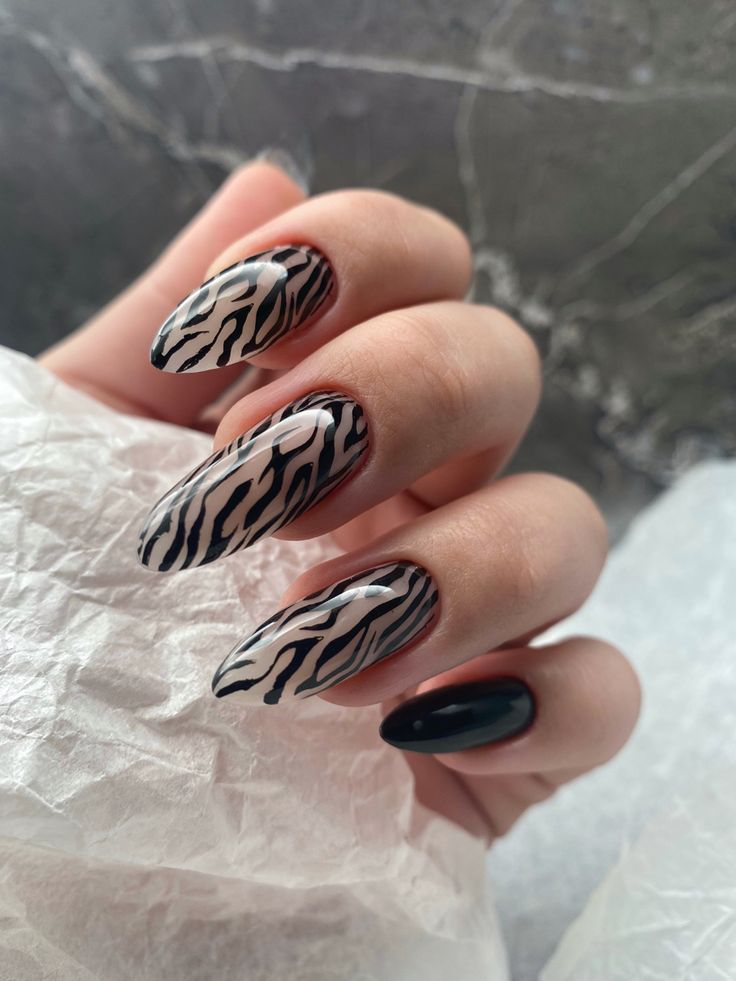 French Tips: Timeless Elegance
The French manicure is a classic that never goes out of style. Combine the sophistication of the French tips with the elegance of almond nails, and you have a winning combination. Choose the traditional white tips or give them a festive twist with silver or gold accents.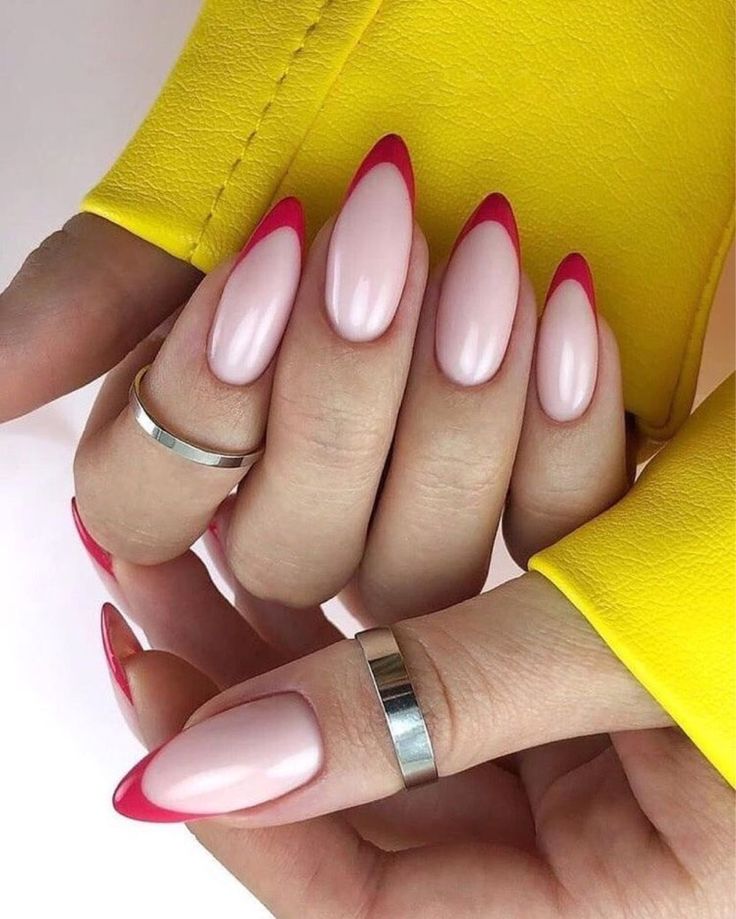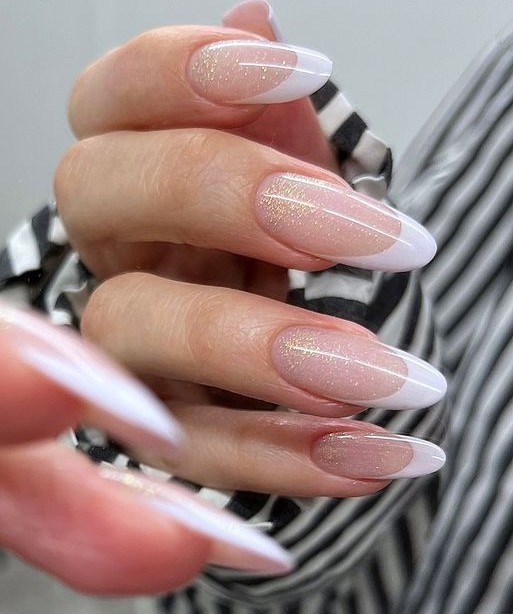 Nail Type Matters
When considering almond nails, it's important to take your nail type into account. Some designs work better on natural nails, while others may require the use of extensions or acrylics. Consult with a professional nail technician to determine the best approach for your specific needs.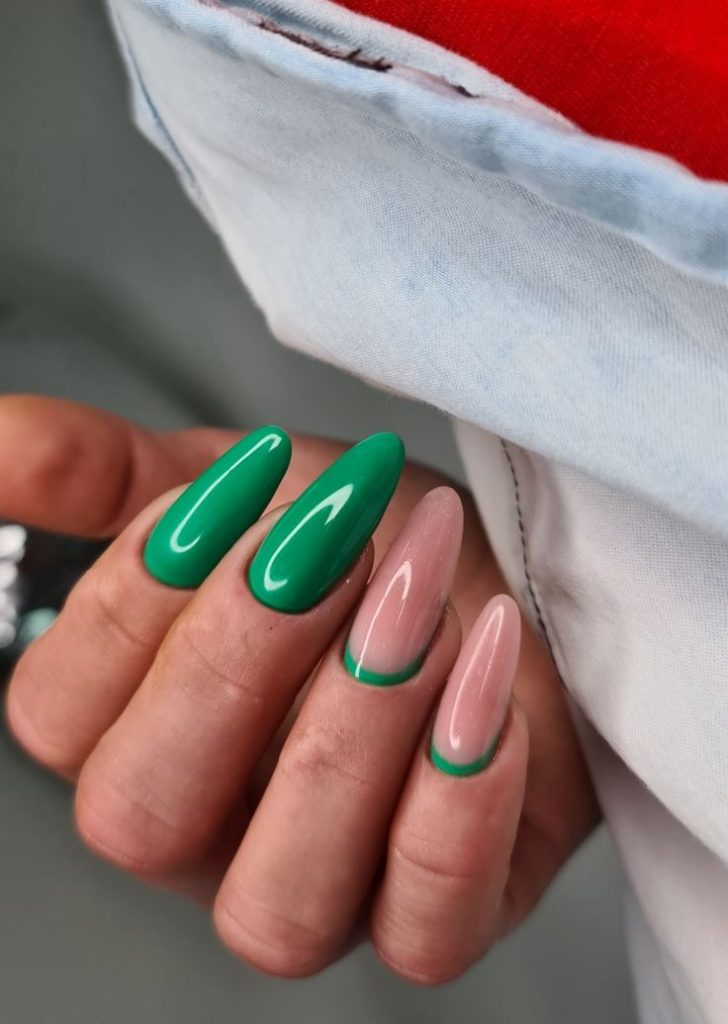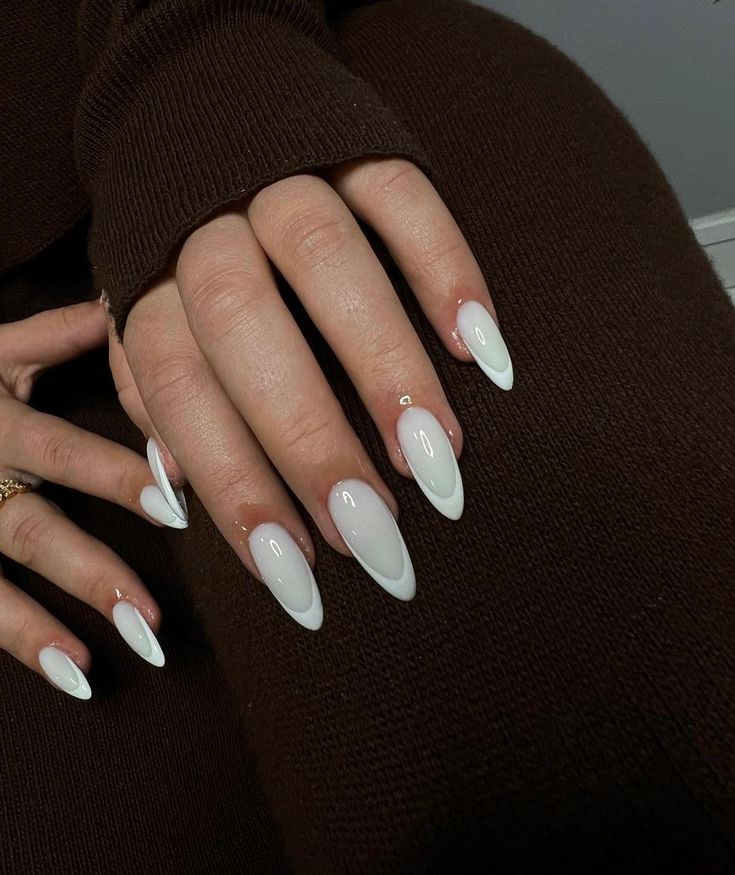 Save Pin