Nails
Almond Nail Fall 20 Ideas: Embrace the Season with Stunning Nail Designs
As the leaves change colors and the crisp air of fall sets in, it's time to update your style and embrace the season's beauty. One way to do that is through the art of nail design. Almond nails have been a popular trend in the world of manicures for their flattering shape and versatility. In this article, we will explore some exquisite almond nail fall ideas that will perfectly complement the autumn season.
The Classic Autumn Palette
Embrace the warm and rich hues of fall by choosing nail colors inspired by the season. Deep burgundy, burnt orange, olive green, and mustard yellow are classic choices that exude the essence of autumn. Consider opting for a monochromatic look or mix and match these colors for a stunning fall manicure.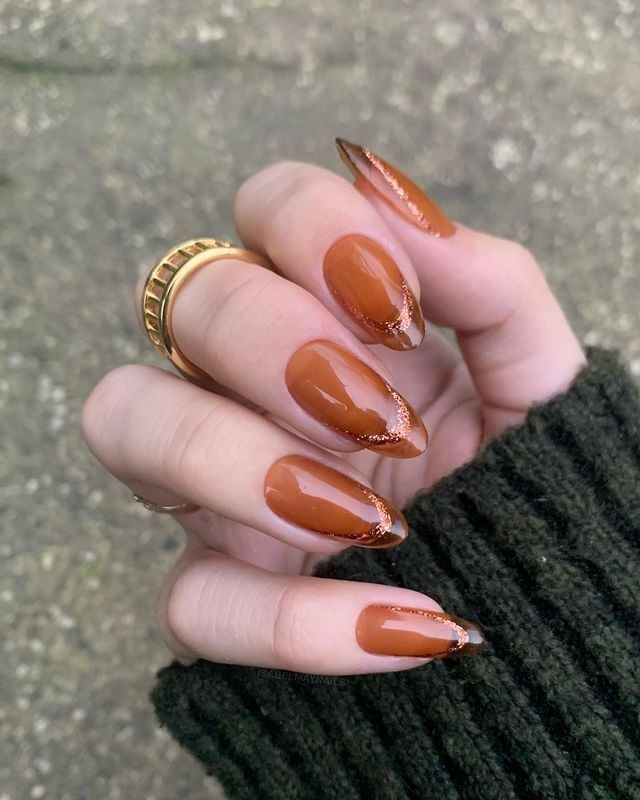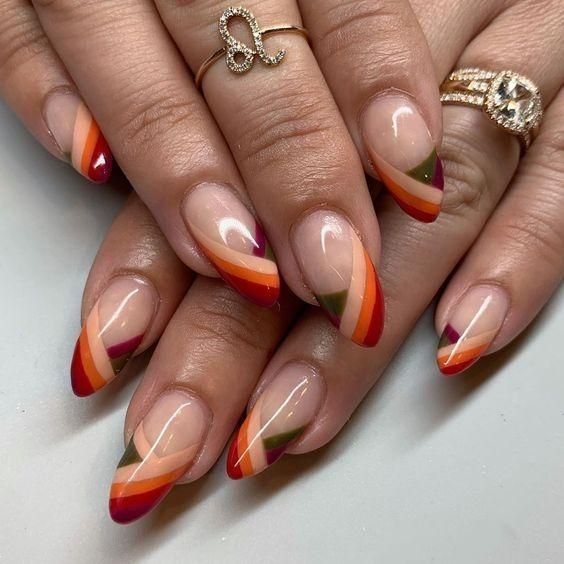 Nature's Delight: Leafy Designs
Incorporate the beauty of falling leaves into your nail art. Leafy designs are perfect for capturing the essence of the season. Whether you prefer delicate and intricate leaf patterns or bold and artistic interpretations, your almond nails will stand out with this nature-inspired design.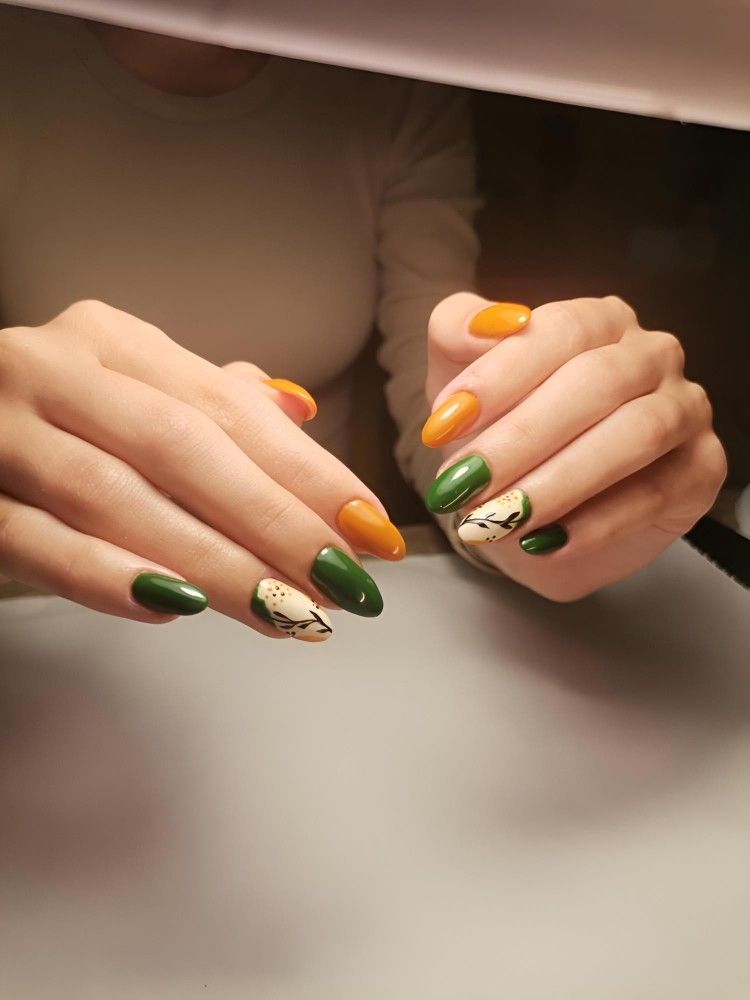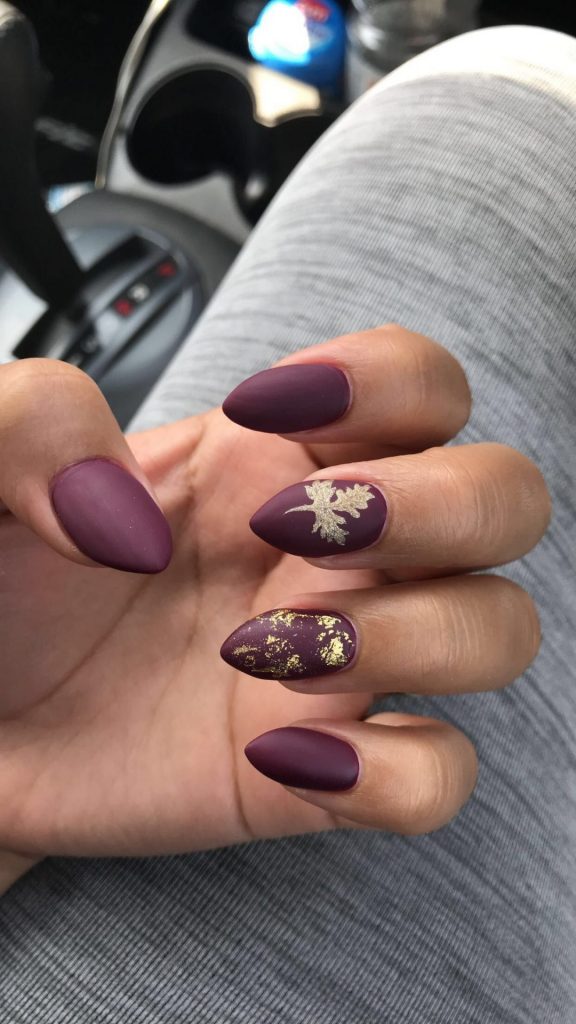 Pumpkin Spice Glam
Pumpkin spice isn't just for lattes; it can also be an incredible nail design! Get creative with pumpkin-inspired nail art, featuring adorable pumpkin accents, cinnamon stick motifs, and a dash of glitter for added glam.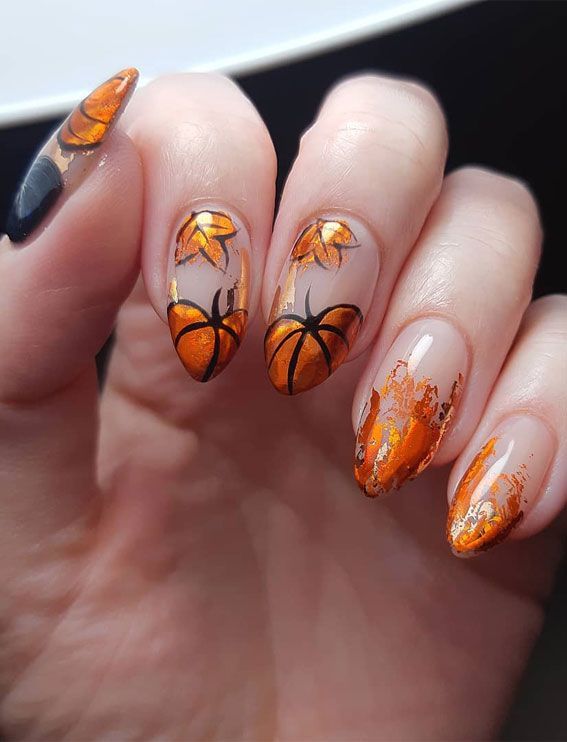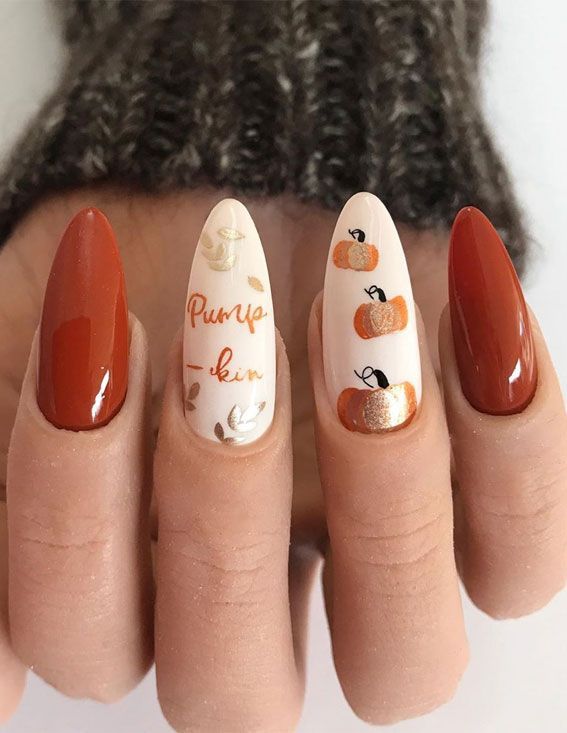 Harvest Moon Magic
Capture the magic of the harvest moon on your nails with celestial designs. Moon phases, stars, and galaxy-inspired patterns create a mesmerizing and ethereal look that is perfect for the fall evenings.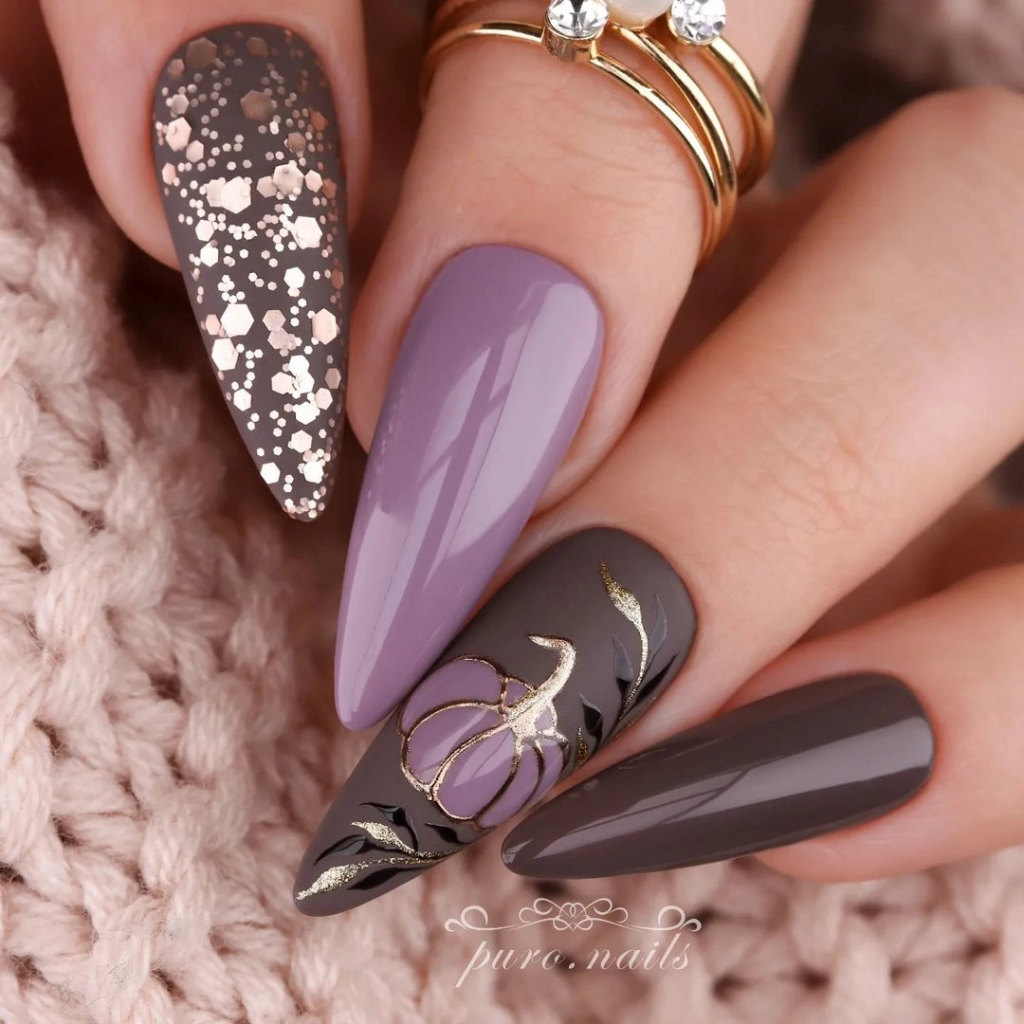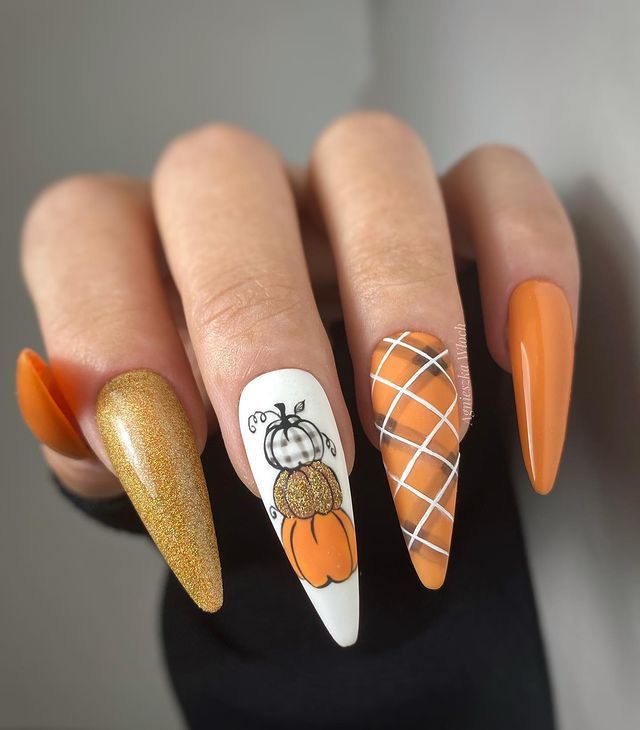 Fall Festivities: Halloween Nails
Halloween is a significant part of the fall season, and your almond nails can become a canvas for spooky and fun designs. From cute pumpkins to eerie ghosts and haunted houses, there are endless options to showcase your Halloween spirit.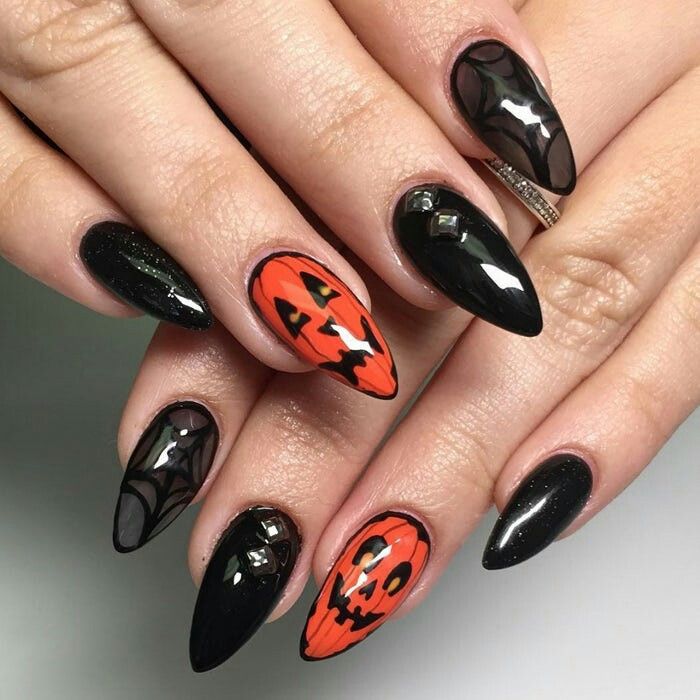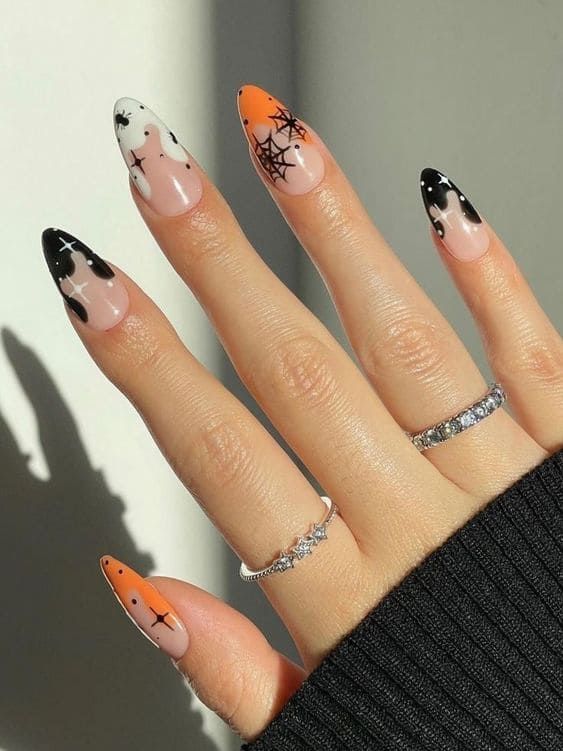 Fall Foliage French Tips
Give the classic French manicure a seasonal twist by replacing the traditional white tips with autumnal colors. Earthy browns, deep reds, or mustard yellows can add an elegant touch to this timeless nail design.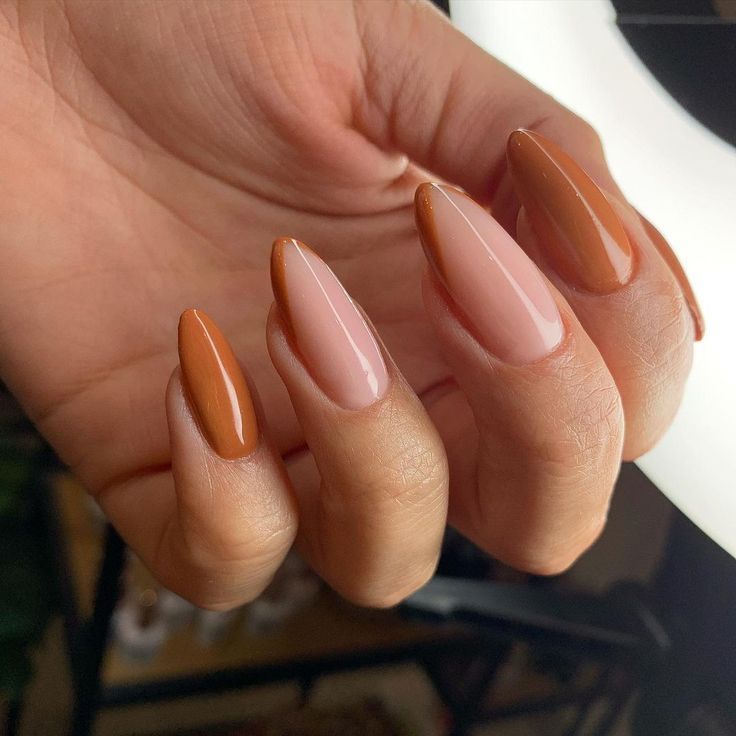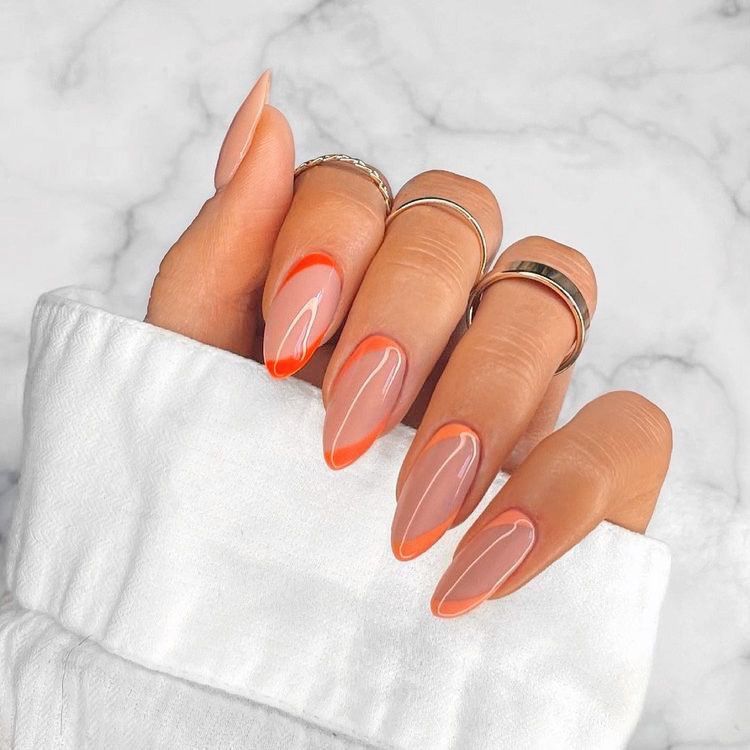 Rustic Plaid Patterns
Plaid patterns are synonymous with fall fashion, and they look equally fabulous on almond nails. From traditional tartan to modern interpretations, these rustic designs add a touch of coziness to your overall look.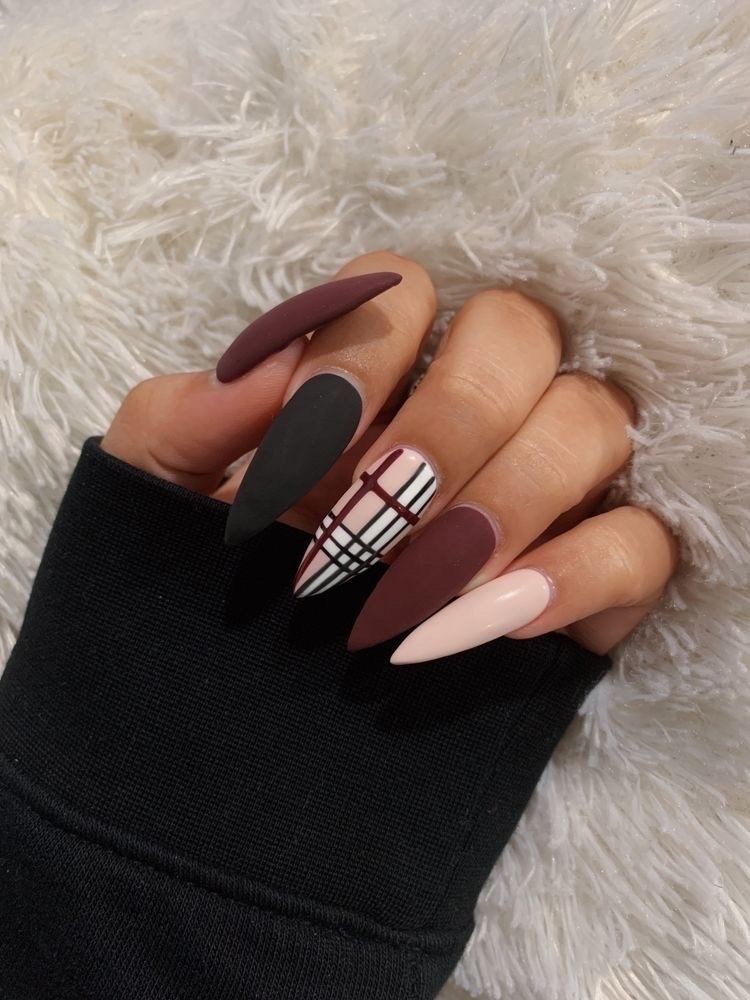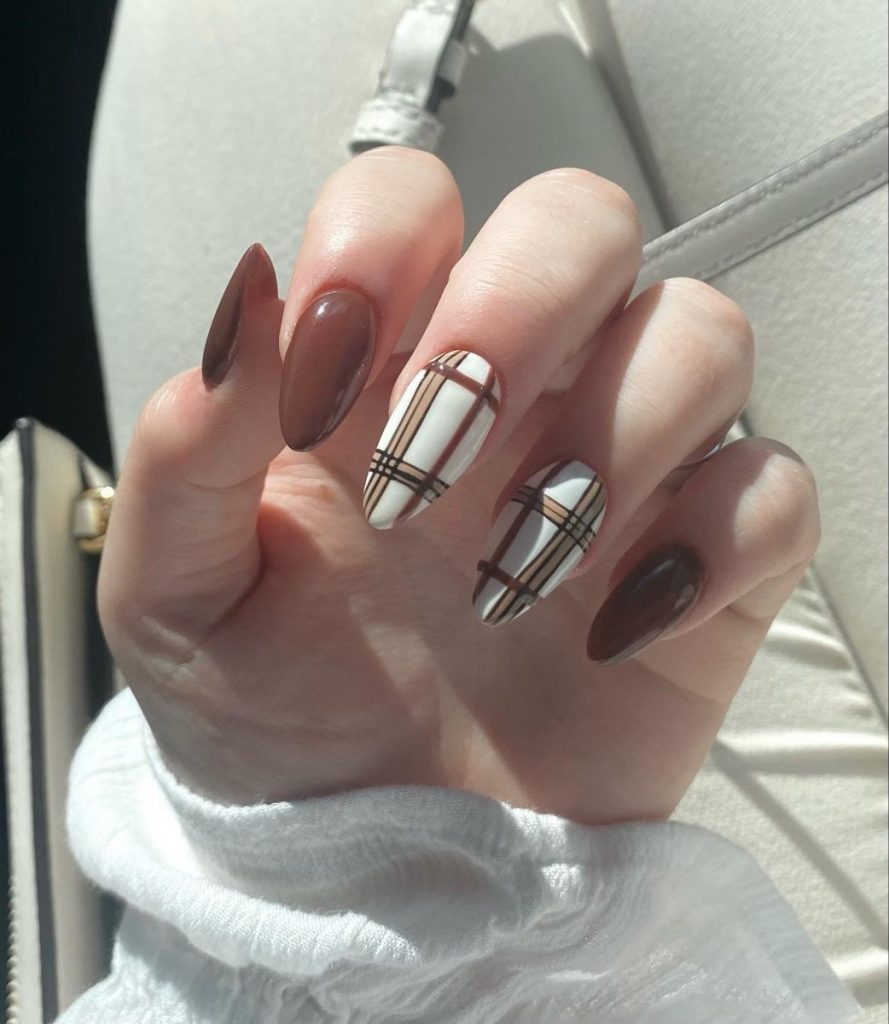 Acorn Accents
Small yet significant, acorns can be a delightful addition to your fall nail art. Incorporate these cute acorn accents into your almond nails for a charming and nature-inspired manicure.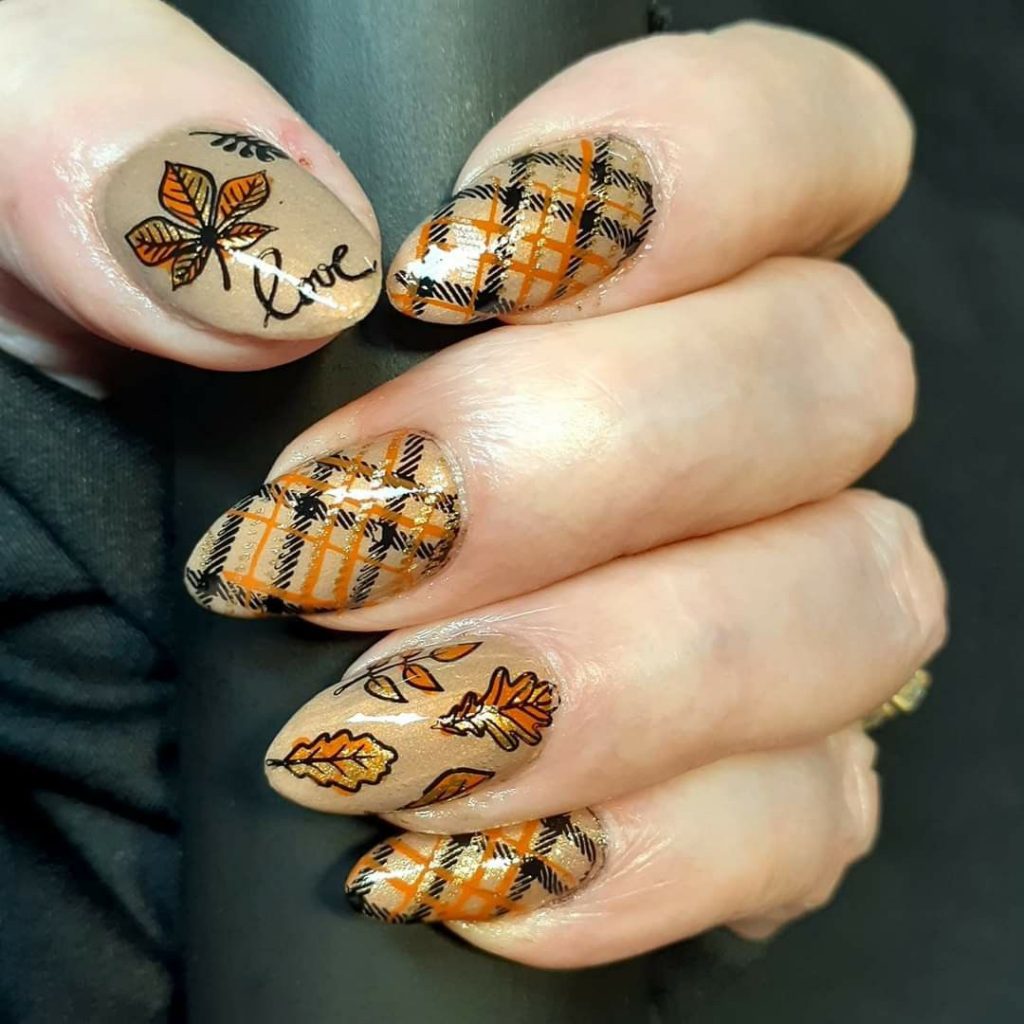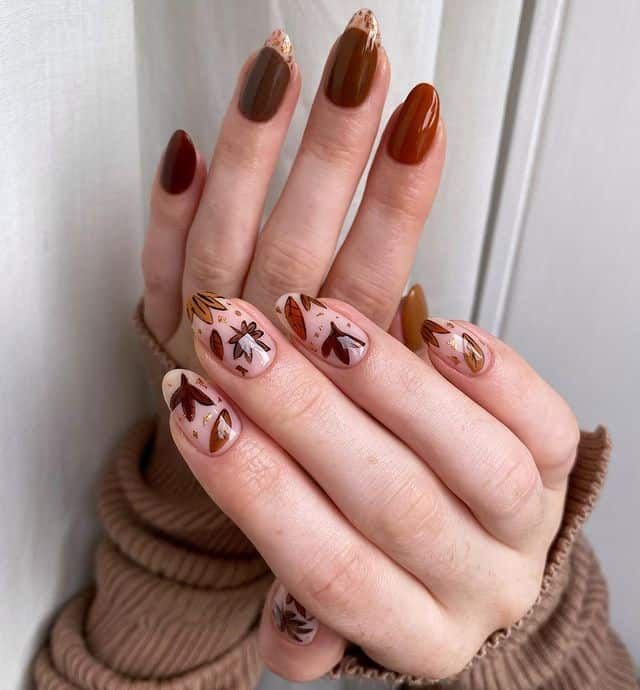 Glittering Gold for Fall
Add a touch of luxury to your autumn nails with gold accents. Whether it's a full-on gold manicure or just subtle golden details, this opulent shade complements the warmth of the season.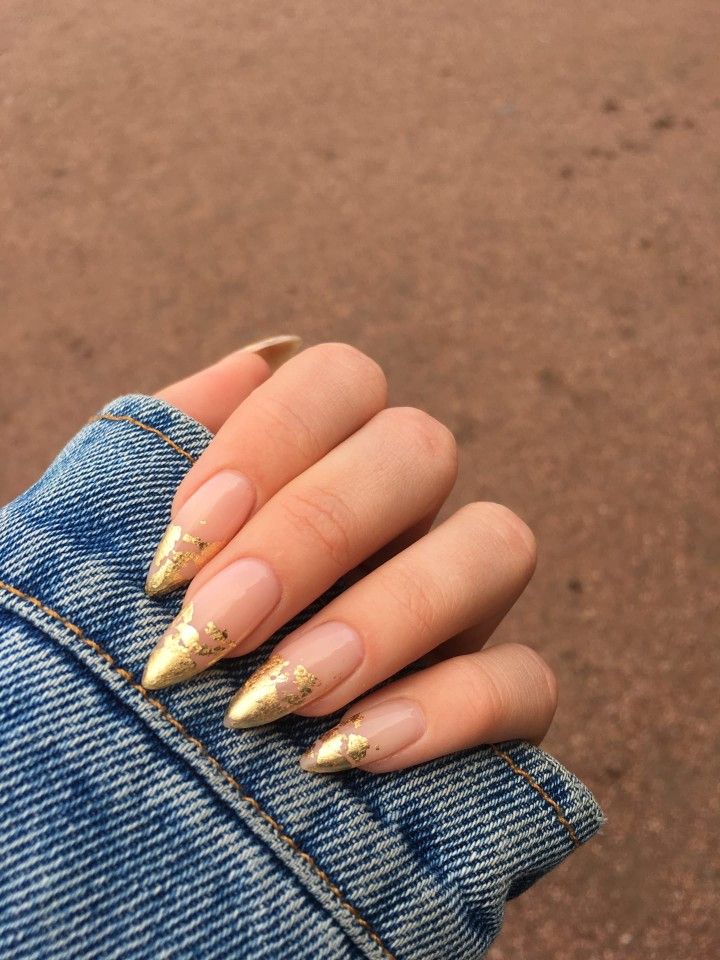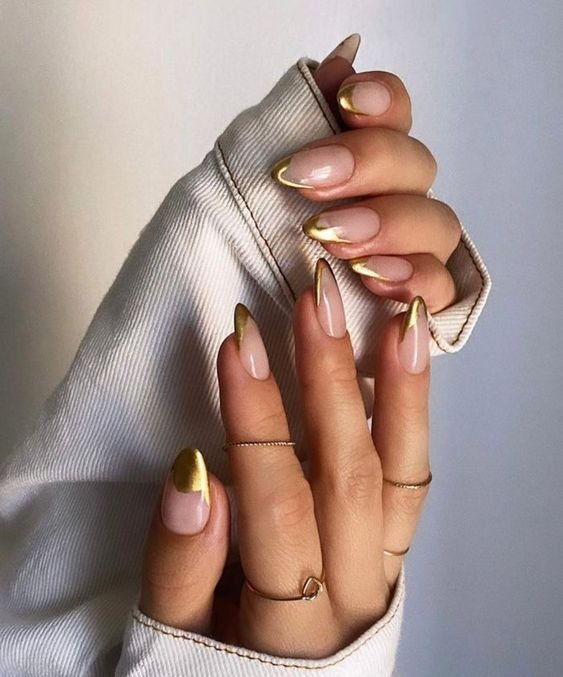 Moody Matte Nails
Matte nails exude sophistication, and during fall, they take on a moody and captivating vibe. Deep purples, blues, and grays in a matte finish can elevate your nail game.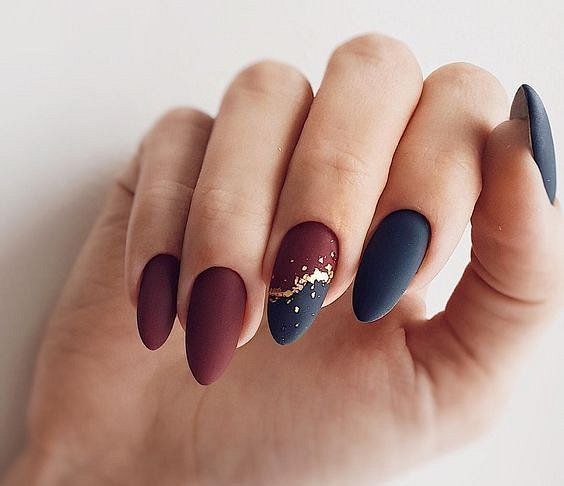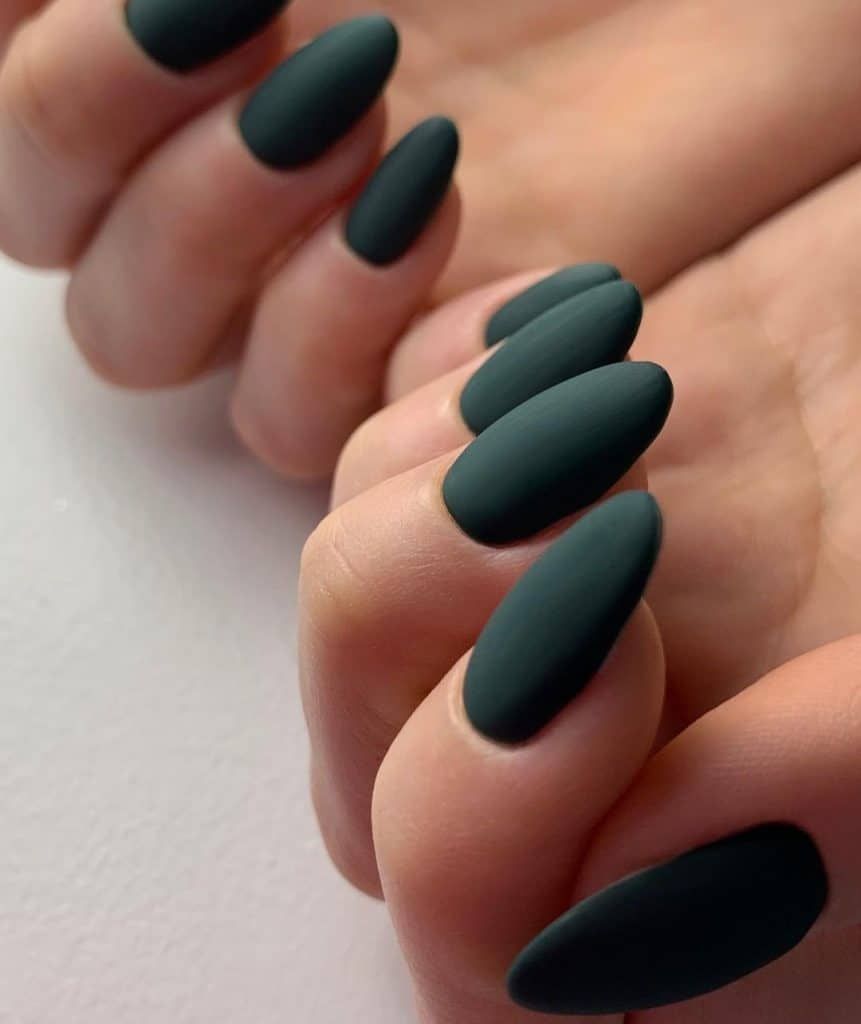 Save Pin