Nails
Classy & Stylish: How to Flaunt Pink Almond Nails on Dark Skin
When it comes to nail shapes, almond nails are a popular choice for their elegant and feminine look. Almond-shaped nails have a tapered tip that resembles an almond nut, providing a chic and sophisticated appearance. If you have dark skin, you may be wondering which almond nail designs would complement your skin tone. In this article, we will explore some flattering almond nail ideas specifically curated for dark skin. Whether you prefer natural hues, vibrant shades, or even metallic finishes, we've got you covered.
Understanding Almond Nails
Before delving into the various nail designs, let's take a moment to understand what almond nails are. Almond-shaped nails are characterized by their oval base and pointed tip, resembling the shape of an almond. They are often longer in length, allowing for more creativity in nail art and design. The elongated shape helps to elongate the fingers, creating an elegant and sleek look.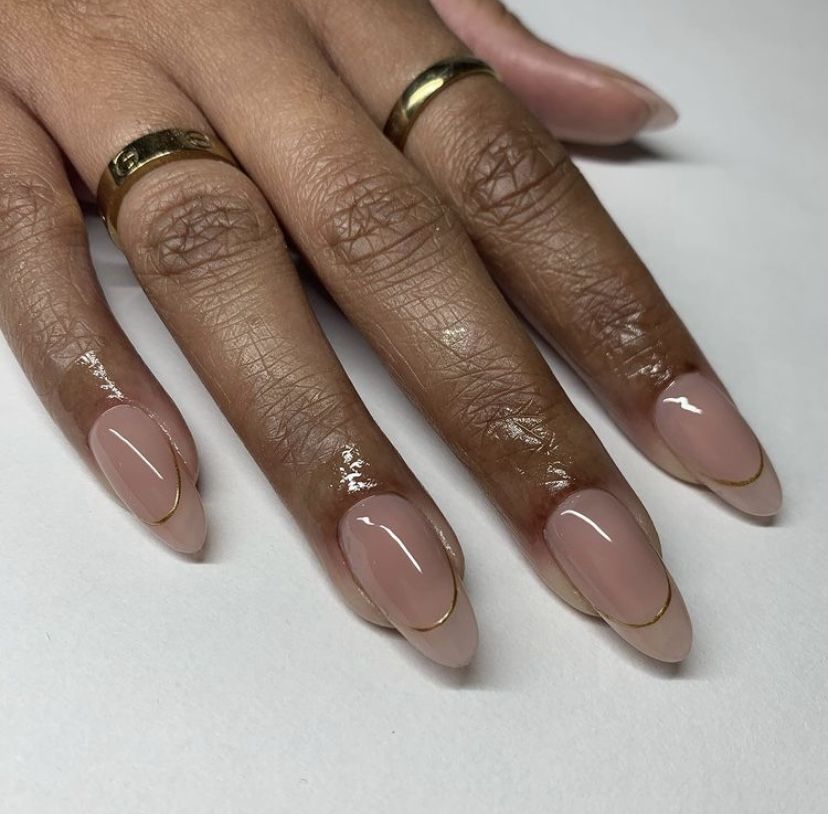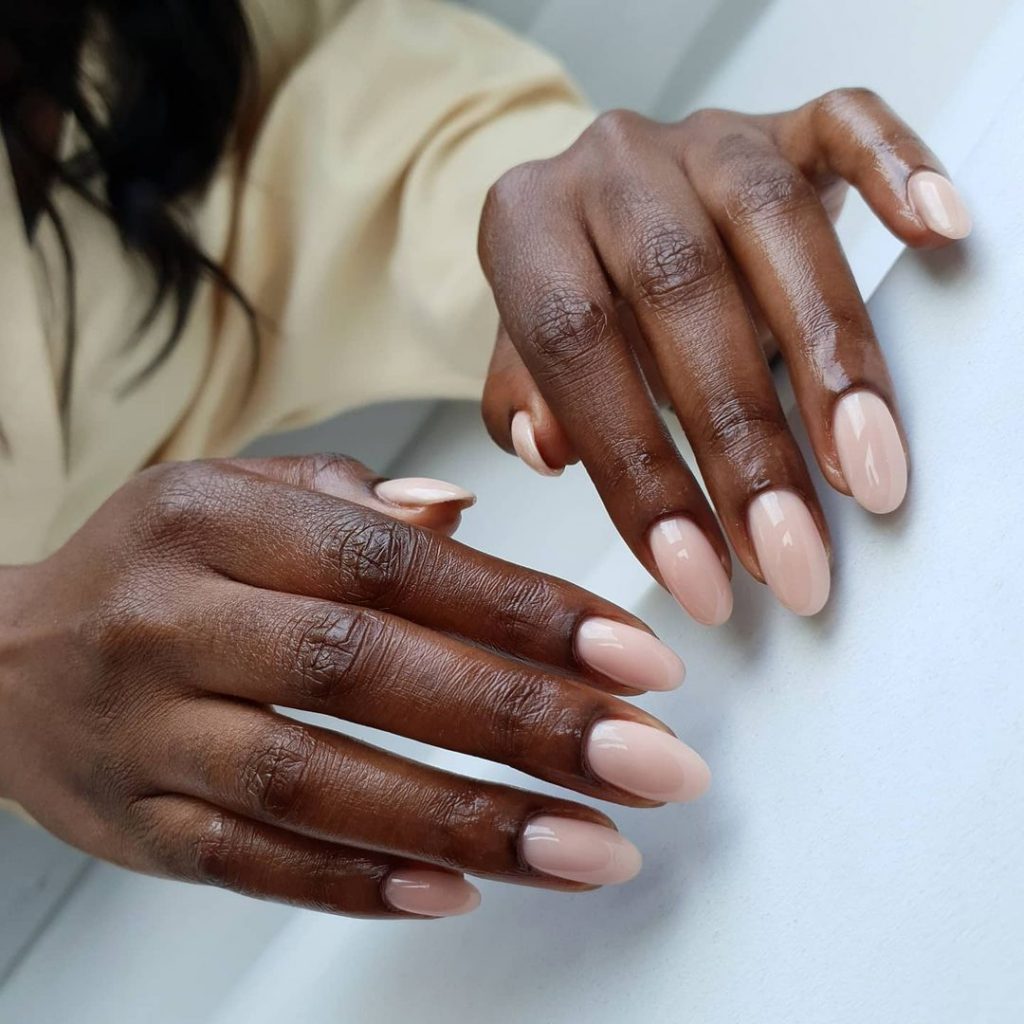 Flattering Almond Nail Designs for Dark Skin
When choosing nail designs for dark skin, it's essential to consider colors and finishes that complement your complexion. Let's explore some flattering almond nail ideas that will enhance your natural beauty.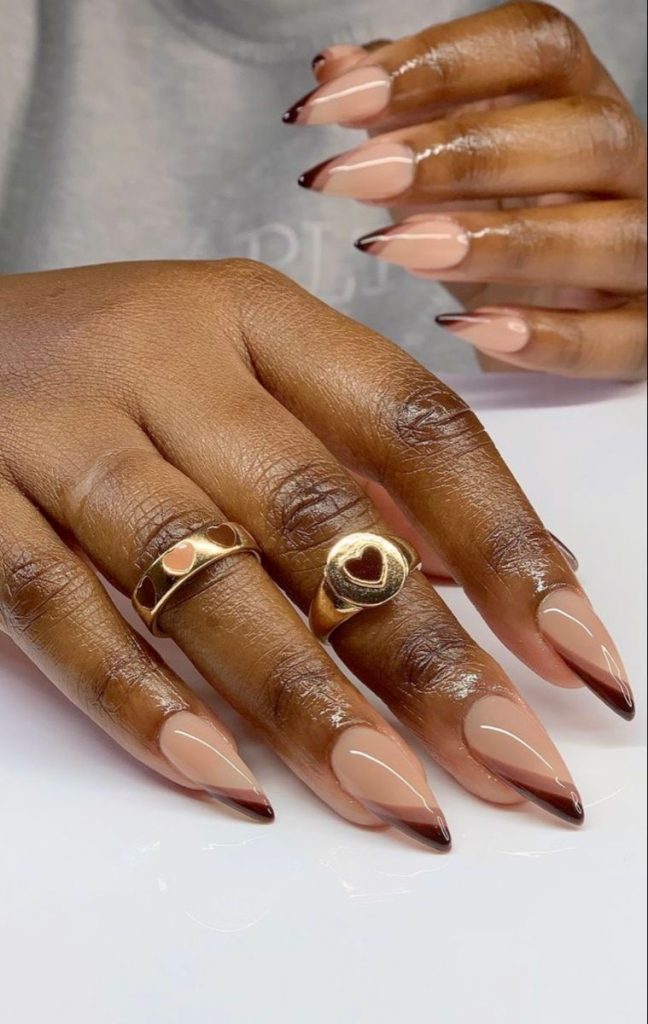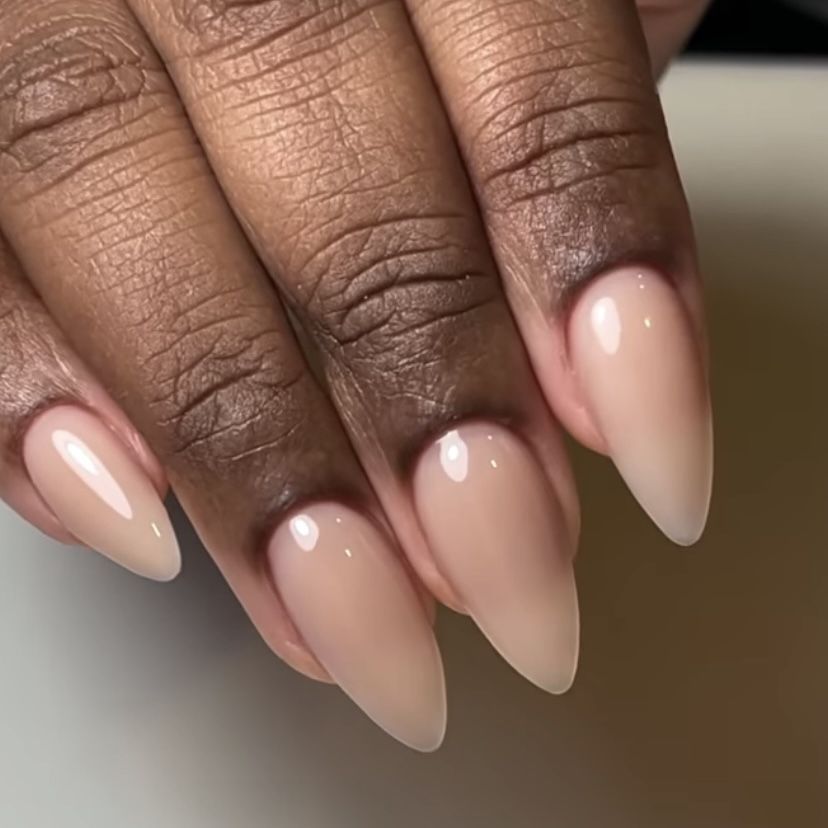 Natural Nail Colors
Opting for natural nail colors is always a safe and sophisticated choice. Shades like nude, beige, caramel, and soft pink can beautifully complement dark skin tones. These understated hues create an elegant and polished look, perfect for any occasion. Consider adding a glossy top coat to enhance the shine and make your almond nails stand out.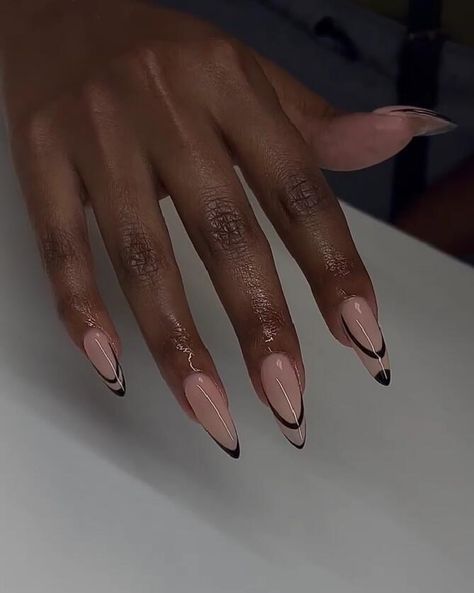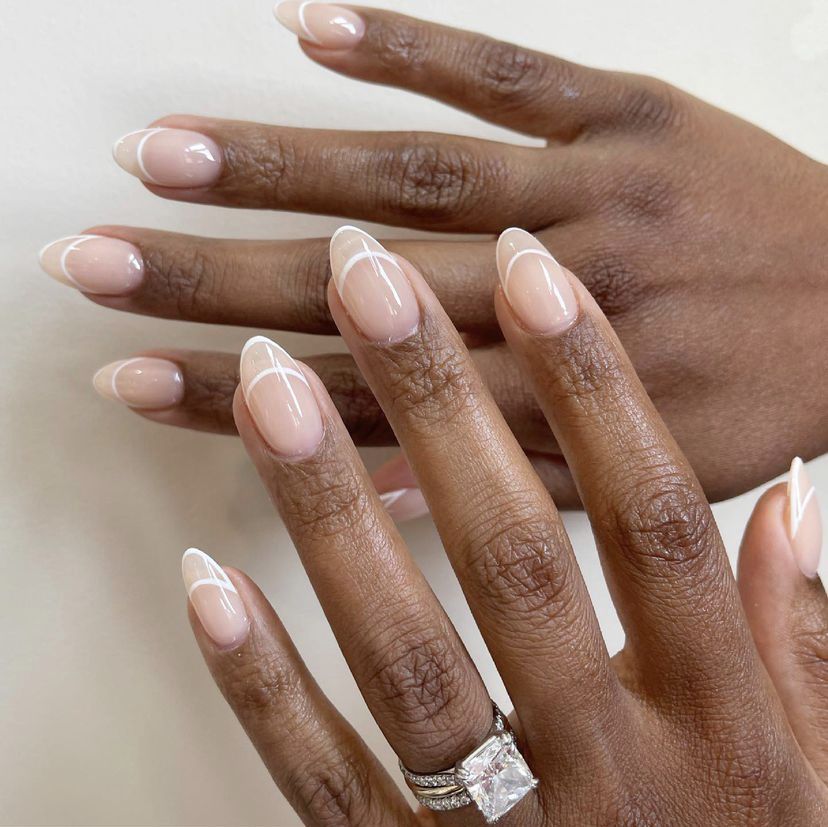 Vibrant Hues
For those who love to make a statement, vibrant hues are a great choice for almond nails. Bold colors like deep red, royal purple, or emerald green can create a striking contrast against dark skin. These eye-catching shades add a pop of color to your overall appearance, making your almond nails a focal point. Don't be afraid to experiment with different shades and find the ones that resonate with your style.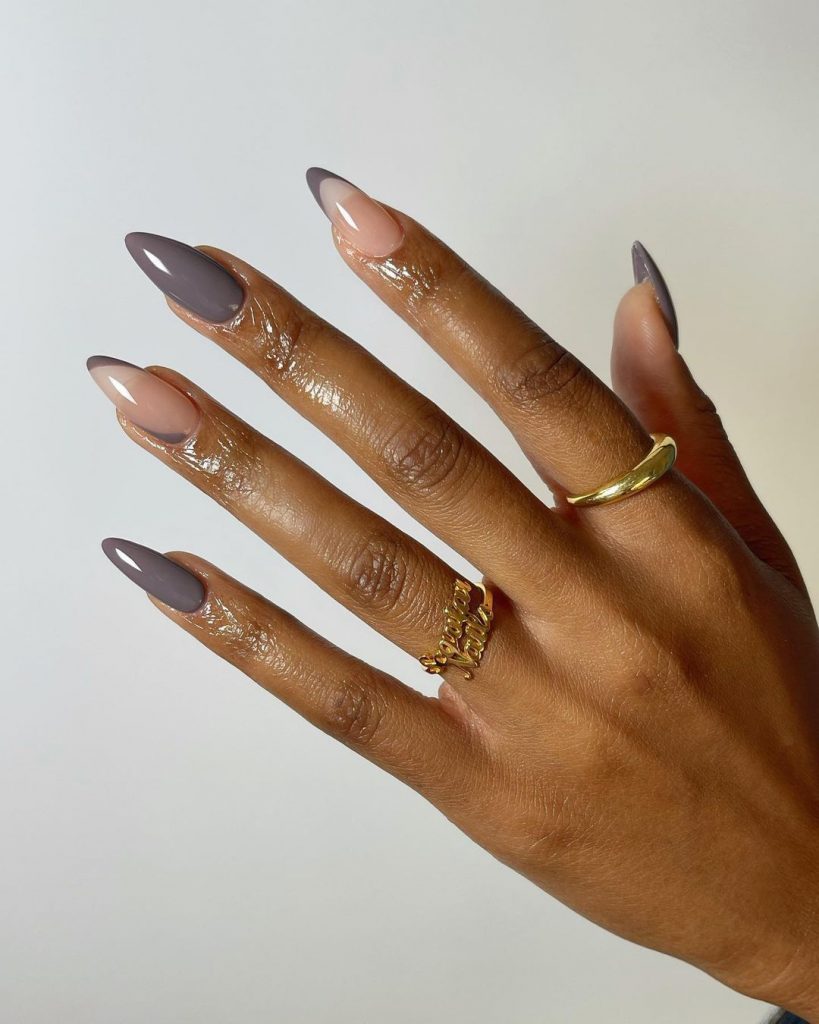 Metallic Finishes
If you're looking to add a touch of glamour to your almond nails, metallic finishes are the way to go. Shades like gold, silver, and bronze can add a luxurious and trendy vibe to your manicure. The metallic sheen beautifully complements dark skin tones, creating a stunning visual effect. Whether you opt for a full metallic manicure or incorporate metallic accents, your almond nails will exude elegance and sophistication.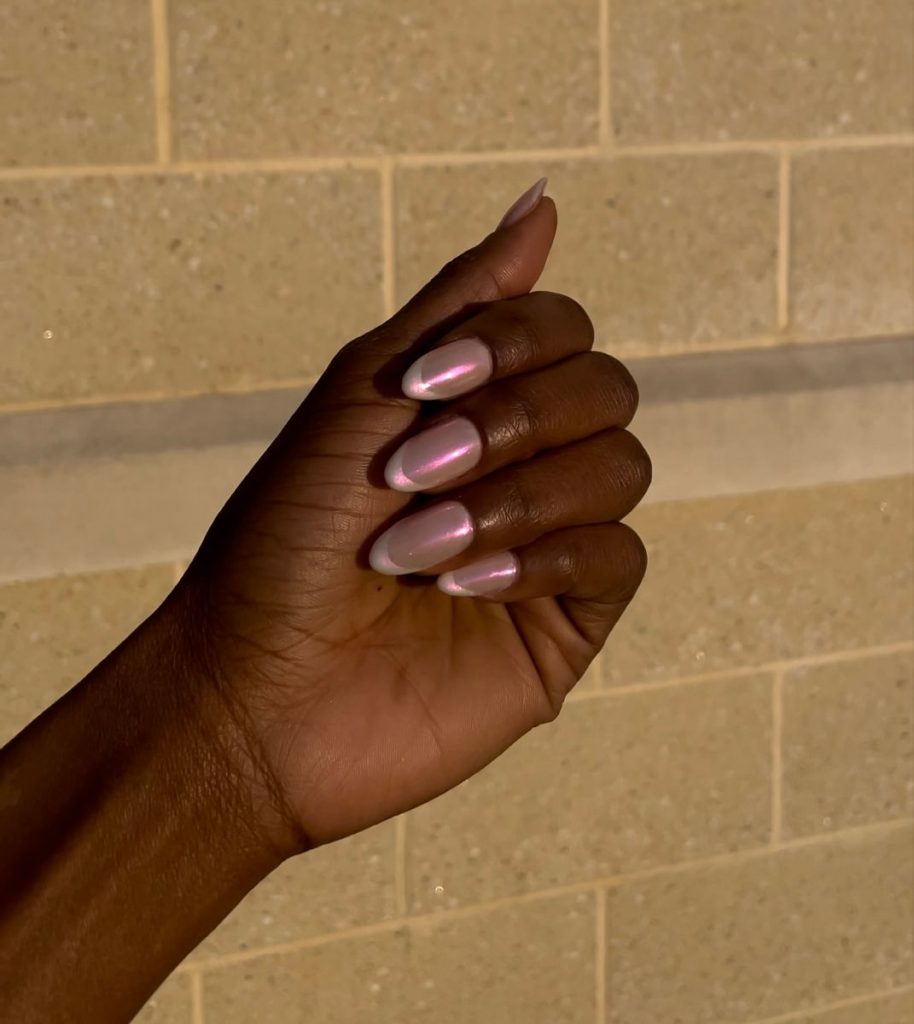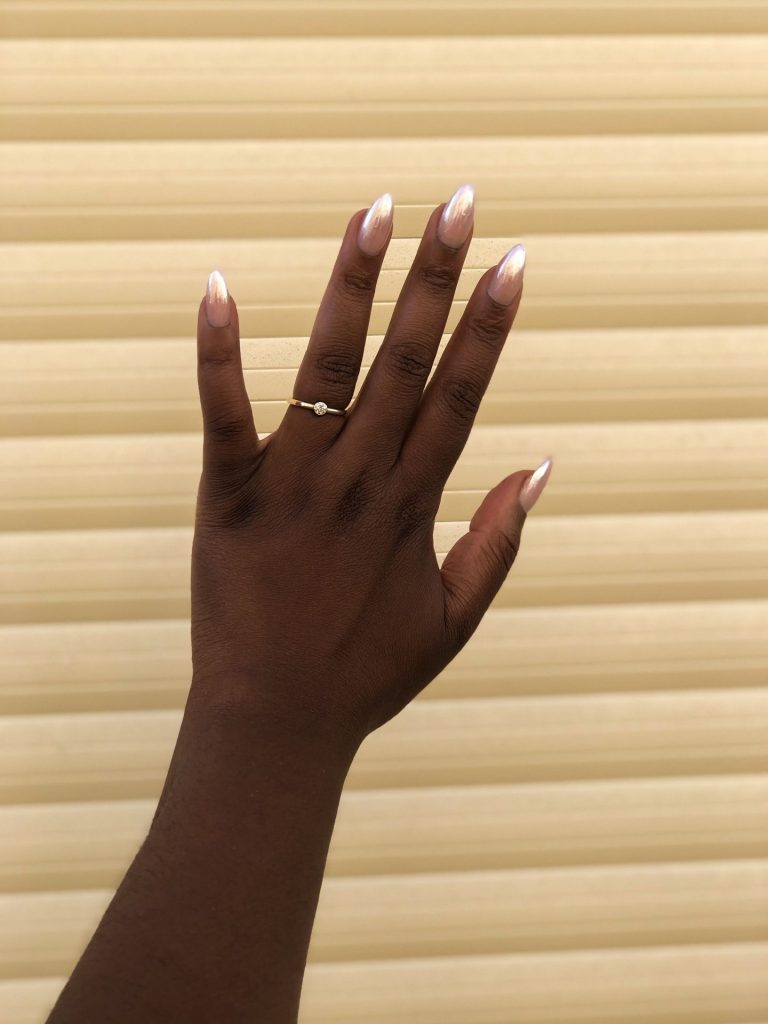 Accentuating Almond Nails with Nail Art
Nail art is an excellent way to express your creativity and personalize your almond nails. Here are some nail art ideas that work particularly well with almond-shaped nails and dark skin.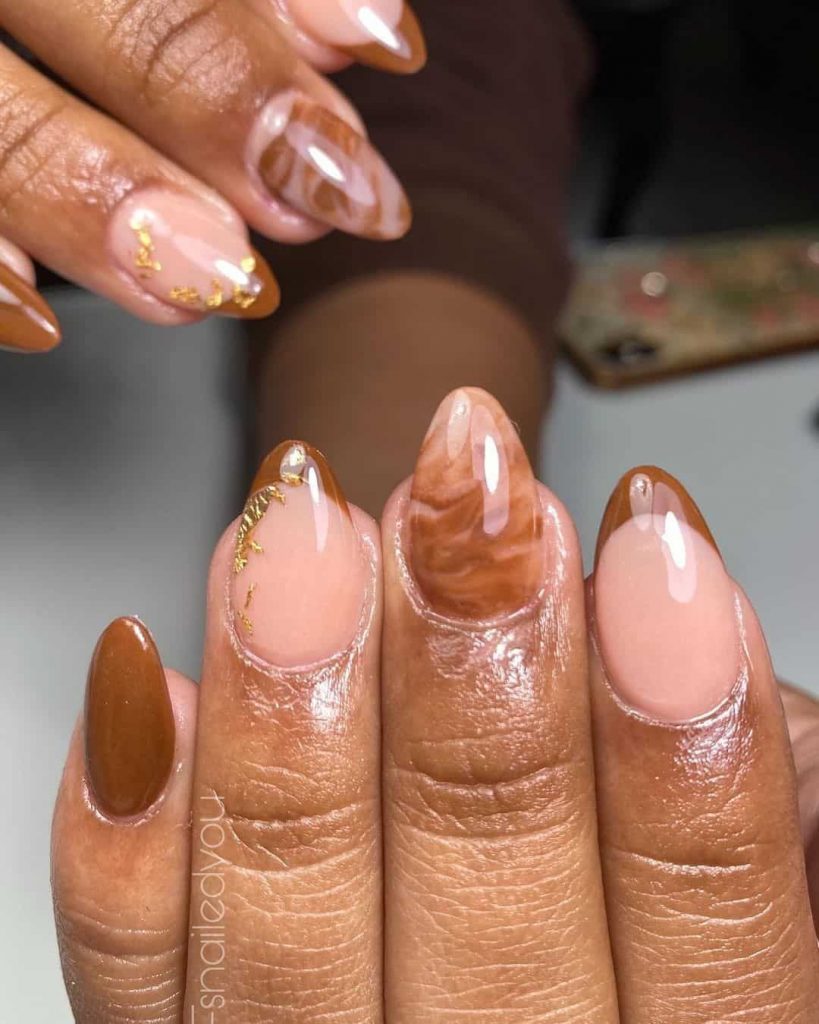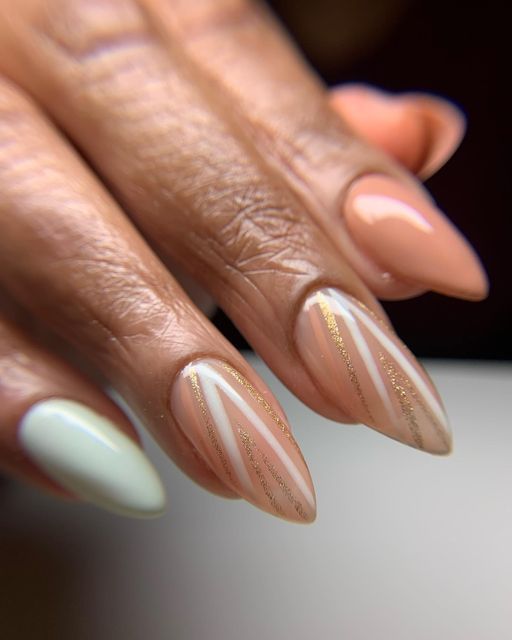 Abstract Patterns
Abstract patterns are a fantastic choice for those who appreciate modern and artistic nail designs. Use vibrant colors or monochromatic shades to create abstract shapes and lines on your almond nails. This nail art style allows for experimentation and uniqueness, ensuring your manicure stands out from the crowd.
Floral designs are timeless and feminine, making them a popular choice for many nail enthusiasts. Incorporating delicate flowers, leaves, or petals onto your almond nails can add a touch of elegance and grace. Choose colors that complement your skin tone and experiment with different flower patterns to find the perfect floral design that suits your style.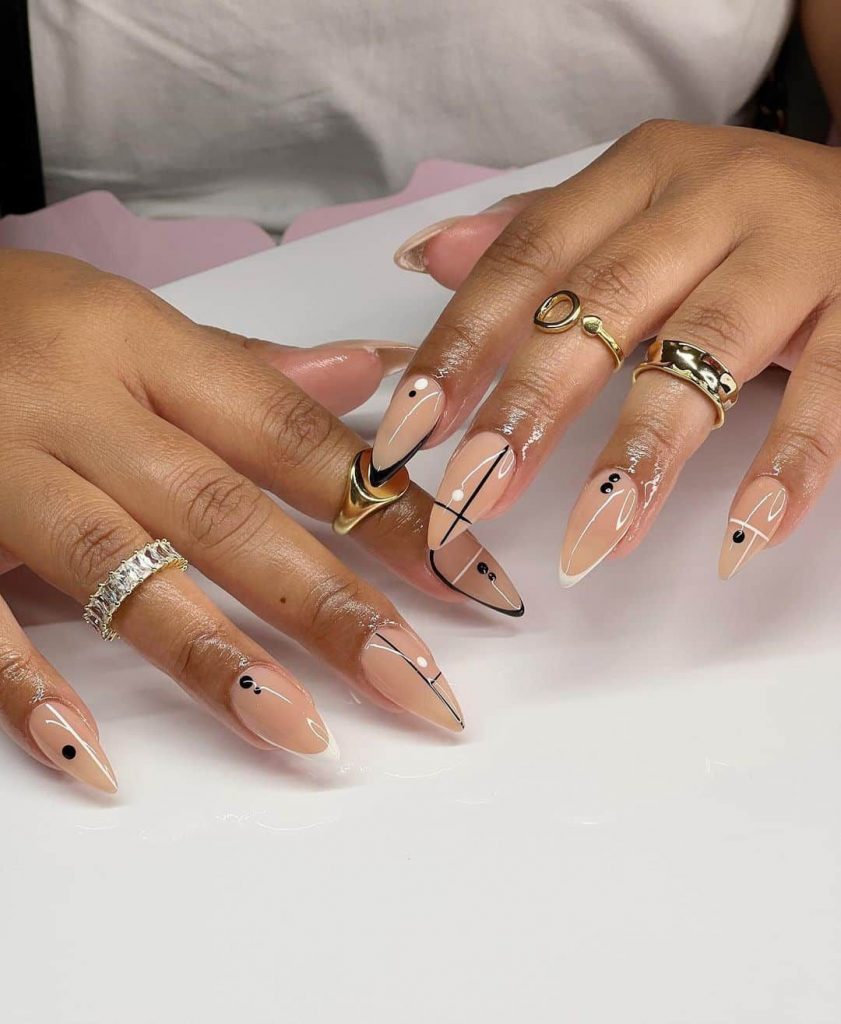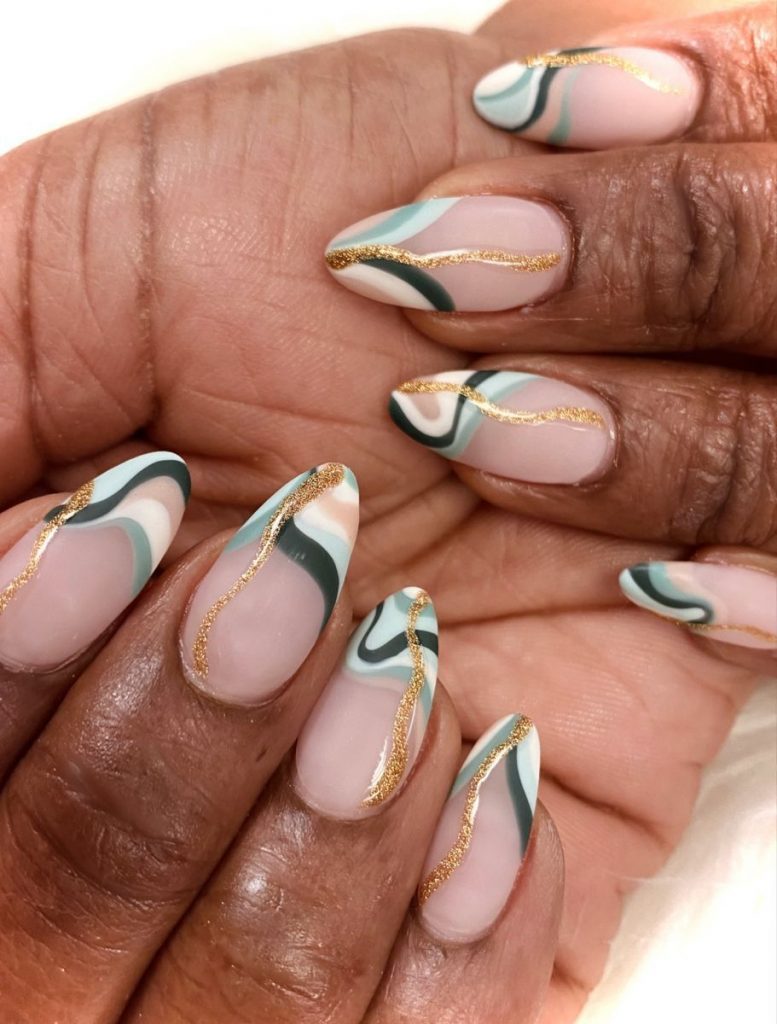 Geometric Shapes
Geometric shapes are a versatile and trendy option for almond nails. You can create intricate patterns using triangles, squares, or lines, or opt for a minimalistic approach with simple shapes. Geometric nail art adds a modern and edgy touch to your almond nails, making them a true fashion statement.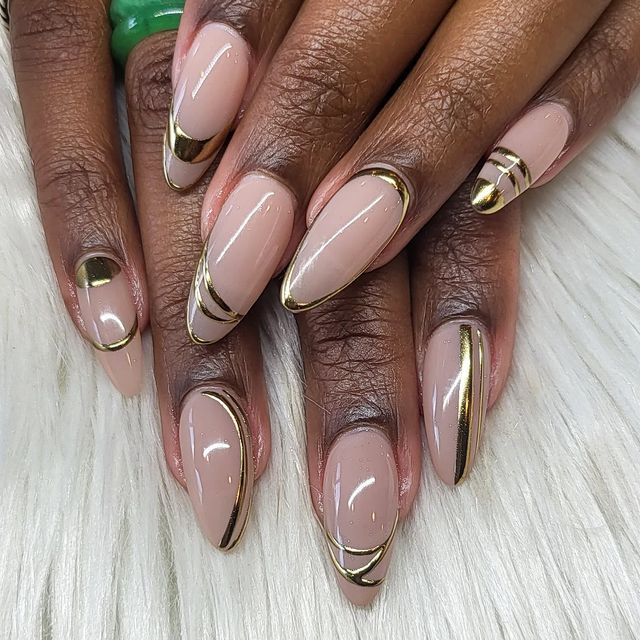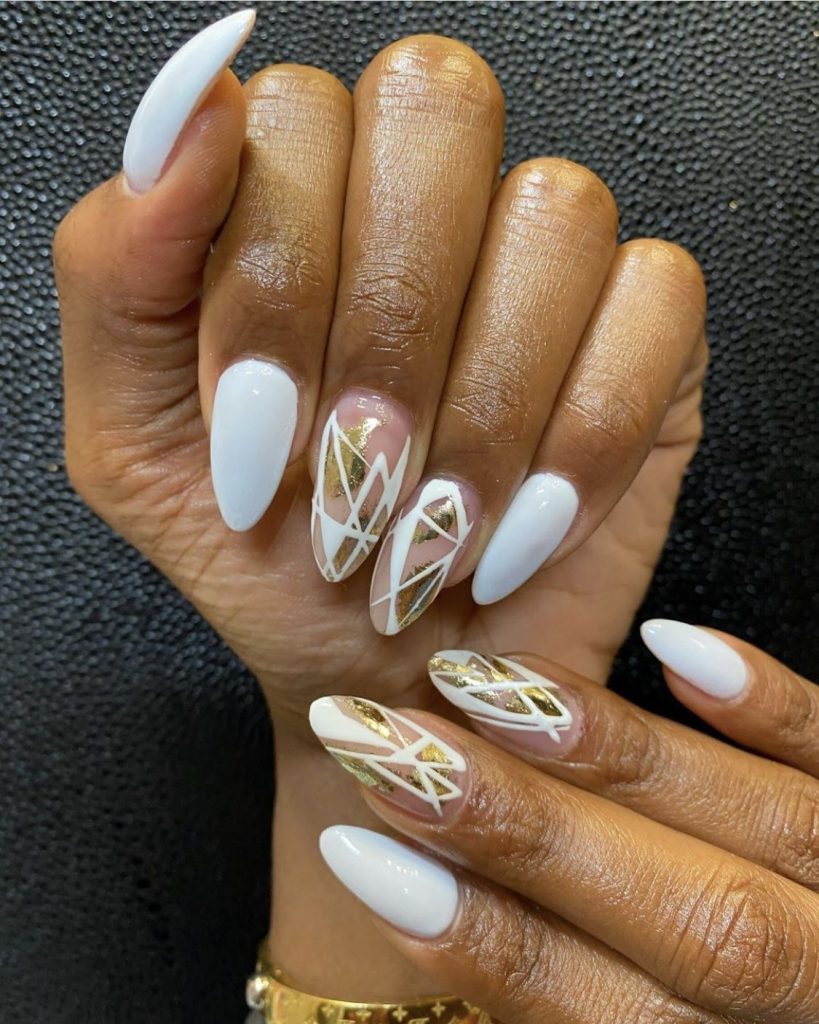 Save Pin