Nails
Almond Nails Fall 2023 24 Ideas: Embrace the Latest Nail Trends
As the leaves change color and the temperature drops, it's time to refresh your nail game with the latest trends for fall 2023. Almond nails, characterized by their tapered shape and rounded tips, are a versatile option that complements any outfit and occasion. Whether you prefer a minimalist look or crave intricate nail art, almond-shaped nails offer endless possibilities to express your personal style.
Why Almond Nails are Trending
Almond nails have gained immense popularity in recent years for several reasons. Firstly, their shape elongates the fingers, creating a more elegant and feminine appearance. Almond nails strike the perfect balance between sharpness and softness, making them universally flattering for all hand shapes and sizes.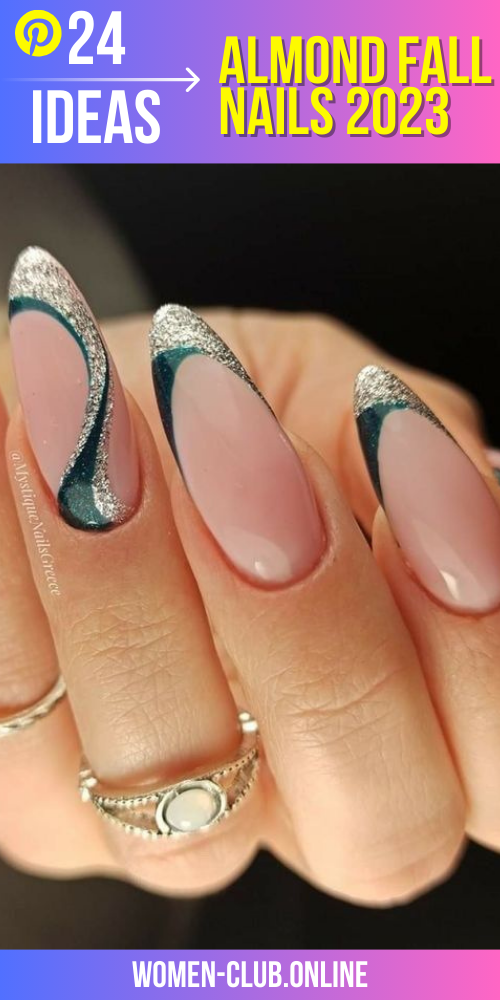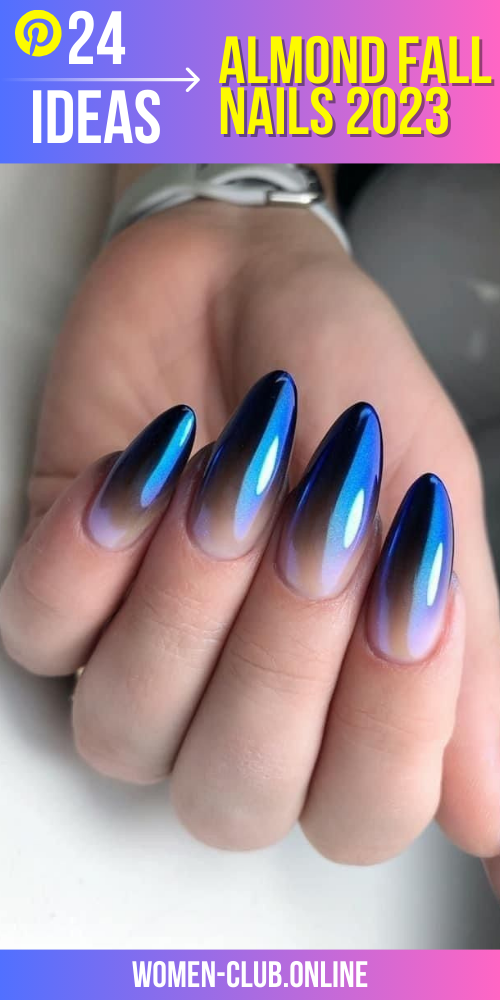 Additionally, almond-shaped nails provide a larger canvas for creativity compared to other nail shapes. This allows nail artists to experiment with various designs, patterns, and textures, resulting in unique and eye-catching nail art.
Fall 2023 Color Palette
When it comes to choosing colors for your almond nails this fall, think warm and cozy hues that reflect the season's ambiance. Embrace earthy tones such as deep burgundy, burnt orange, olive green, and rich chocolate brown. These colors evoke a sense of warmth and sophistication, perfectly complementing the fall aesthetic.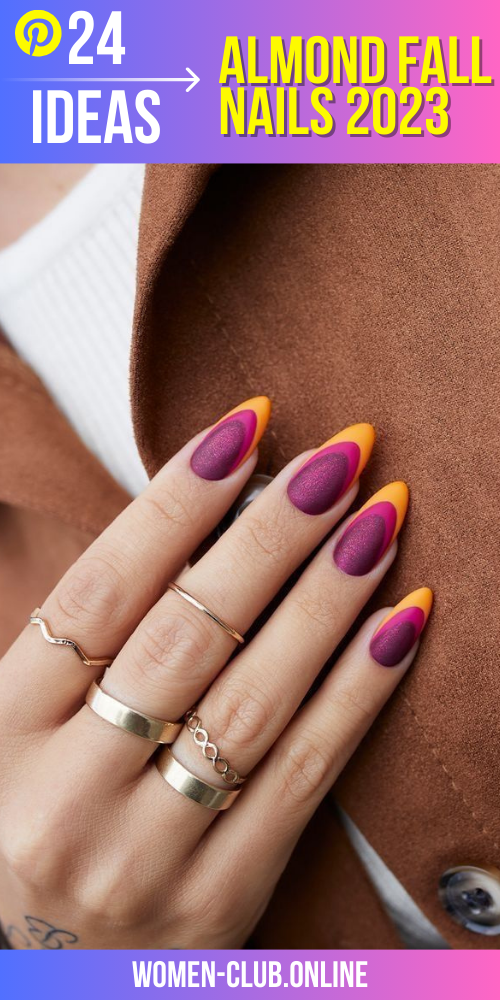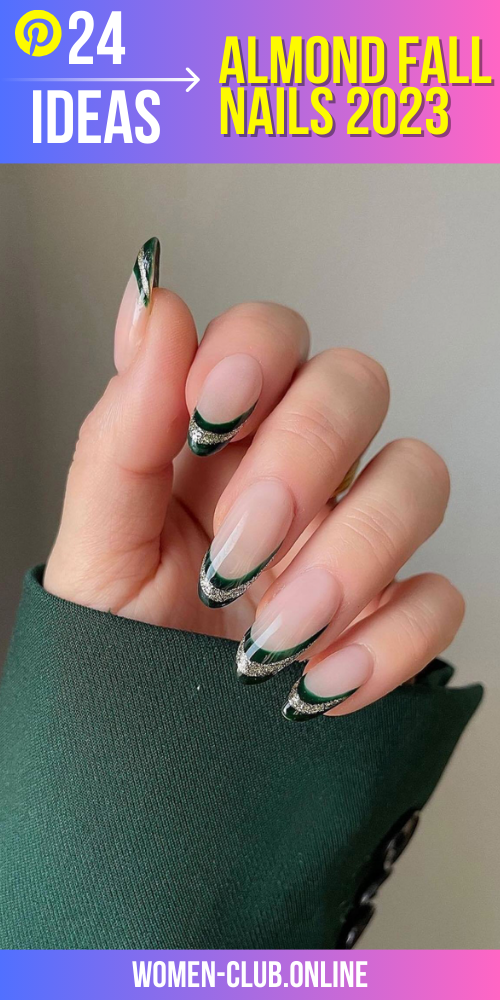 Minimalistic Almond Nails
If you prefer a more understated look, opt for minimalist almond nails. Keep the base color neutral and add subtle accents like thin metallic lines, delicate dots, or minimalist geometric patterns. This minimalist approach enhances the natural shape of your nails and exudes an effortless elegance.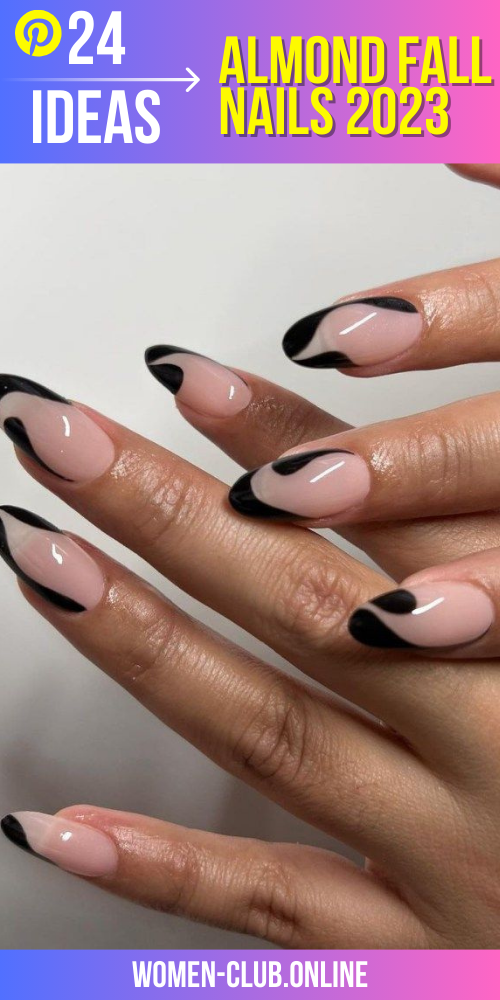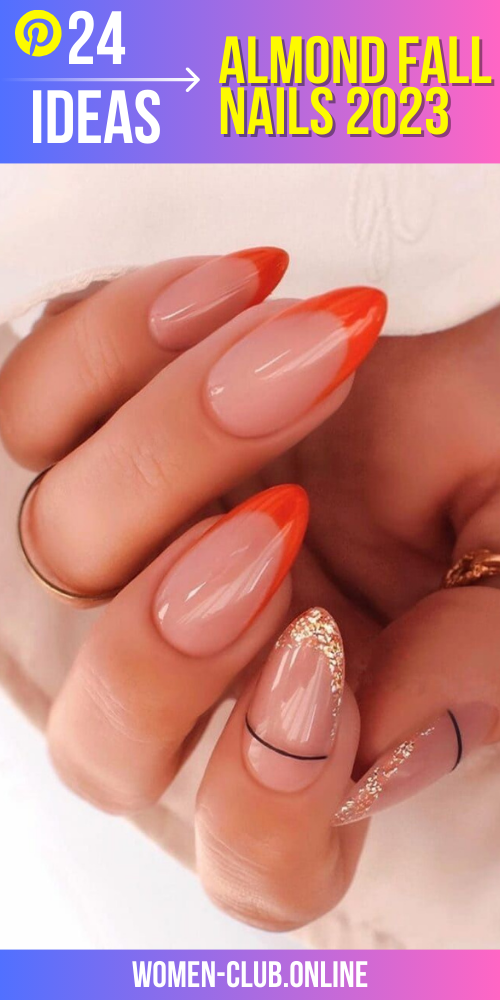 Geometric Nail Designs
Geometric nail designs are all the rage this fall. Experiment with angular shapes, such as triangles, squares, or diamonds, to add a modern twist to your almond-shaped nails. You can create geometric patterns using contrasting colors or incorporate negative space to achieve a contemporary and edgy look.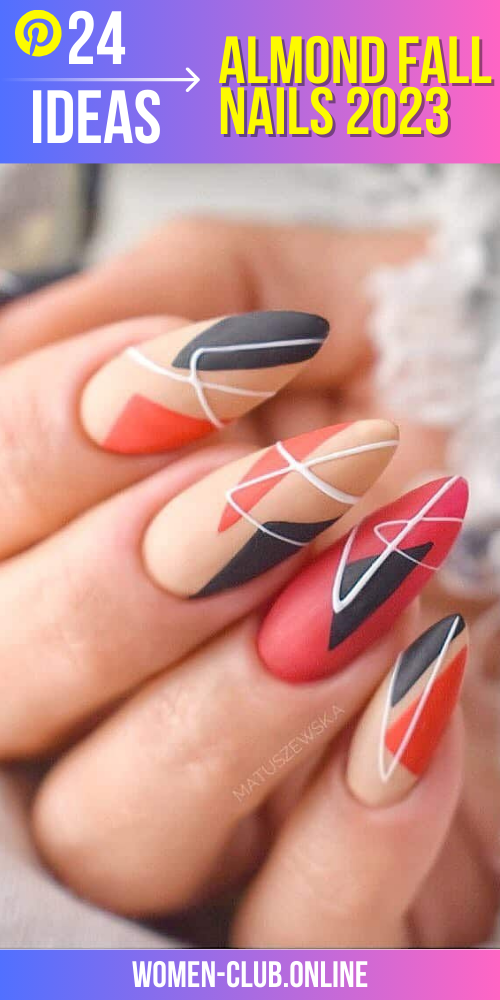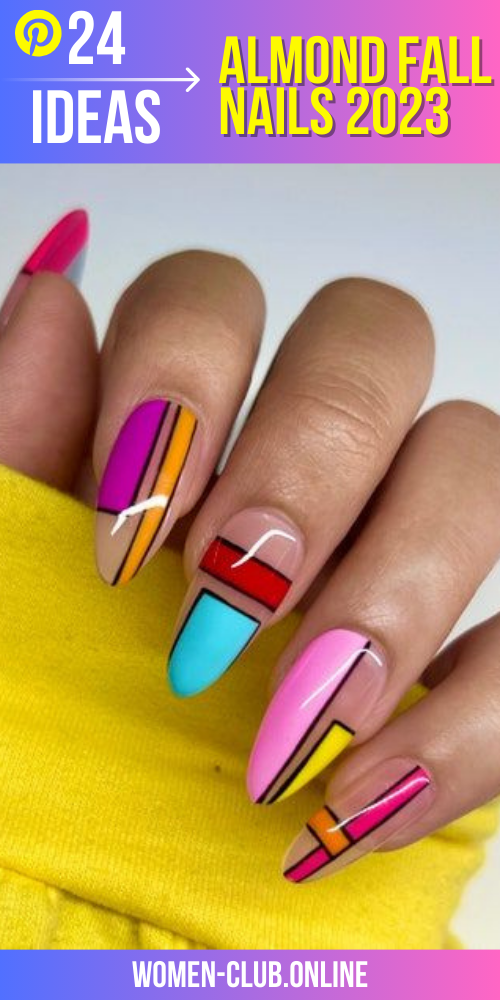 Floral Accents
Floral nail art never goes out of style, and fall 2023 is no exception. Incorporate delicate flowers, leaves, or vines onto your almond-shaped nails to embrace the essence of the season. Choose autumnal shades like deep red, mustard yellow, or rusty orange to capture the beauty of falling leaves and blooming flowers.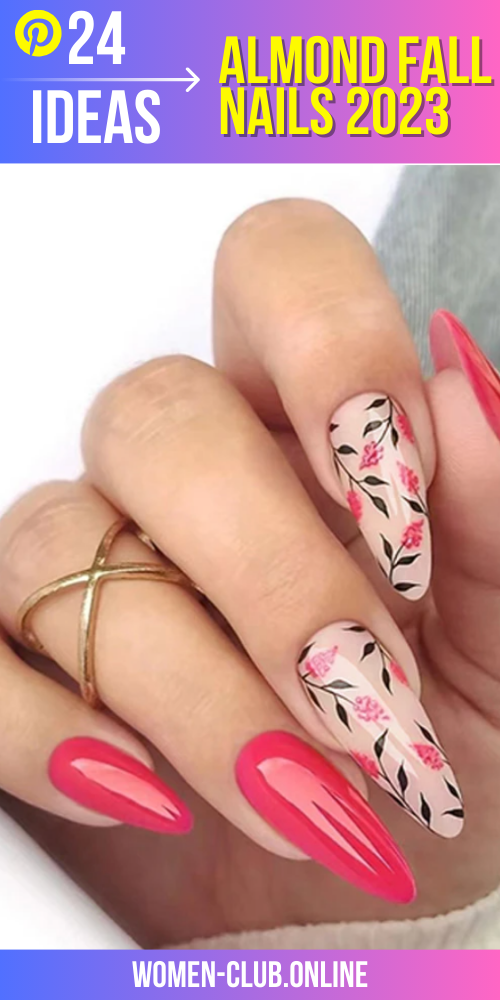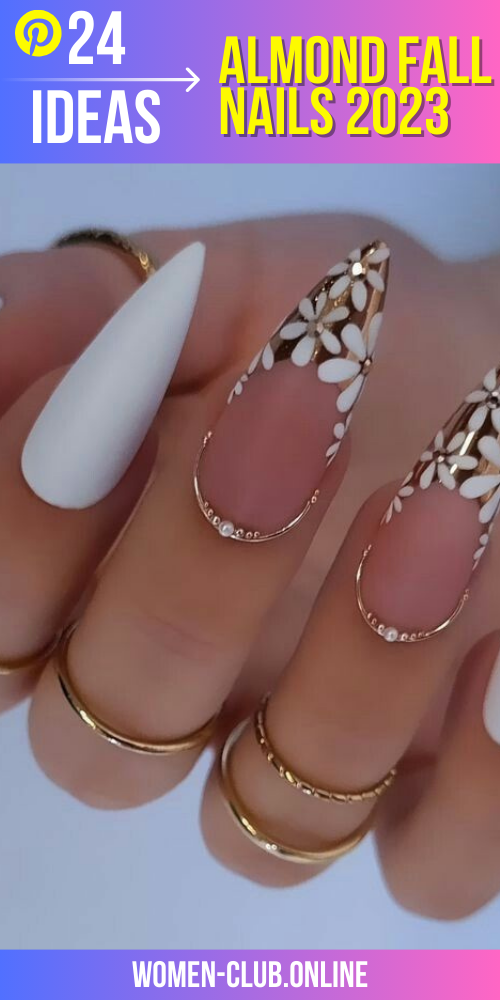 Metallic Finishes
For a touch of glamour, opt for metallic finishes on your almond nails. Metallic shades like gold, silver, copper, or rose gold can instantly elevate your nail game and add a luxurious feel to your overall look. Whether you choose a full metallic manicure or accent nails, this trend is sure to make your nails shine.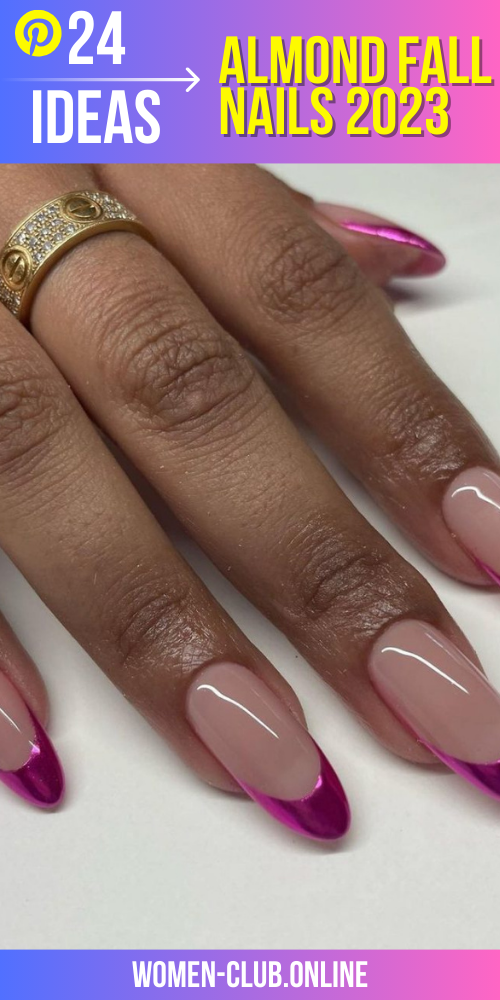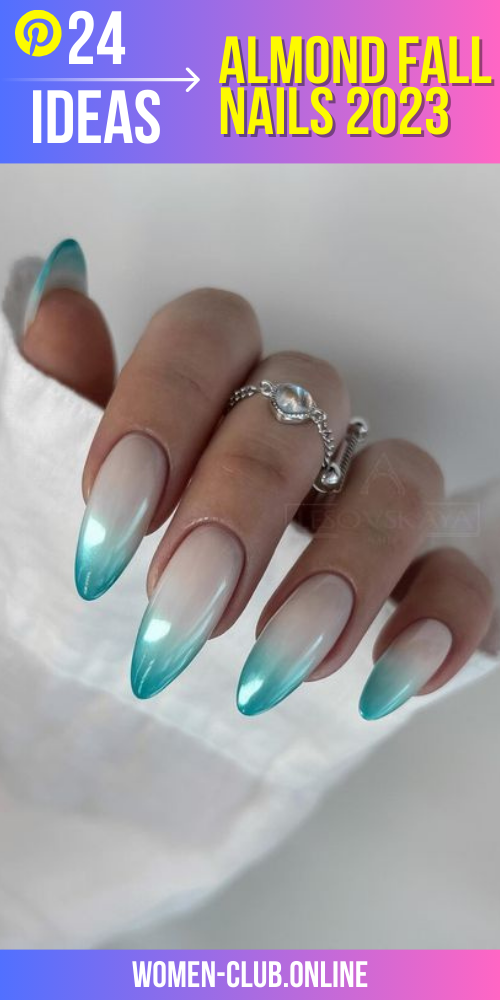 Matte Magic
Matte nails continue to be a popular choice this fall. Experiment with matte finishes in rich fall colors like plum, navy blue, or emerald green. The matte effect adds depth and sophistication to your almond nails, giving them a velvety smooth appearance.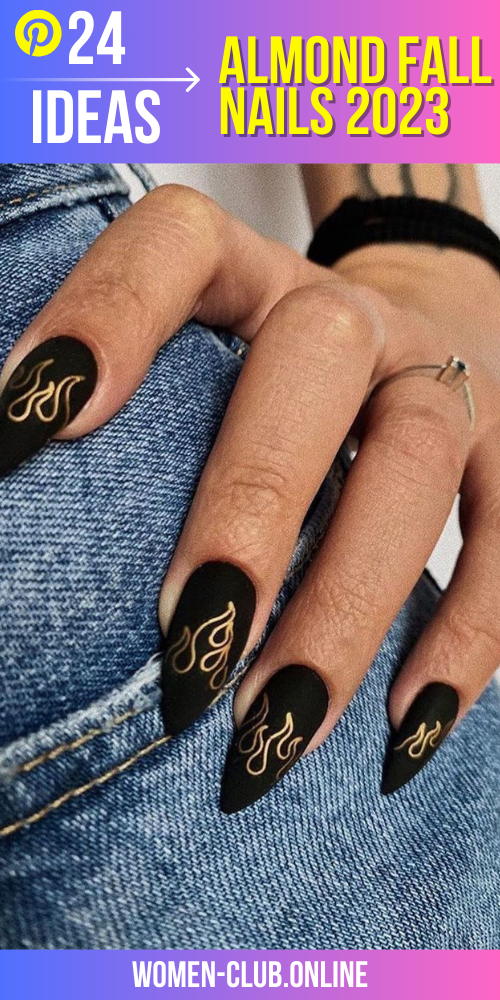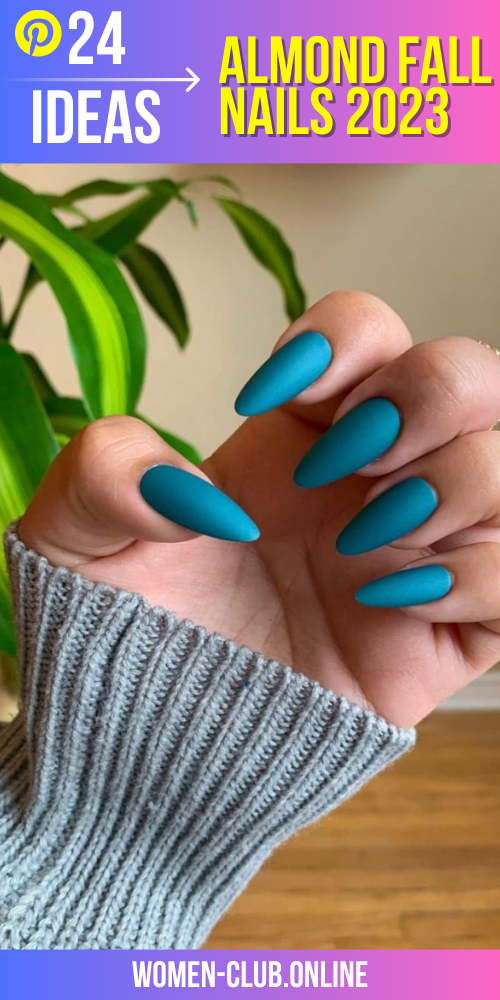 Seasonal Patterns and Prints
Incorporating seasonal patterns and prints is an excellent way to celebrate the fall spirit on your almond-shaped nails. Think plaid, houndstooth, or tartan designs to channel a cozy and stylish vibe. You can also experiment with pumpkin, acorn, or leaf motifs for a whimsical touch.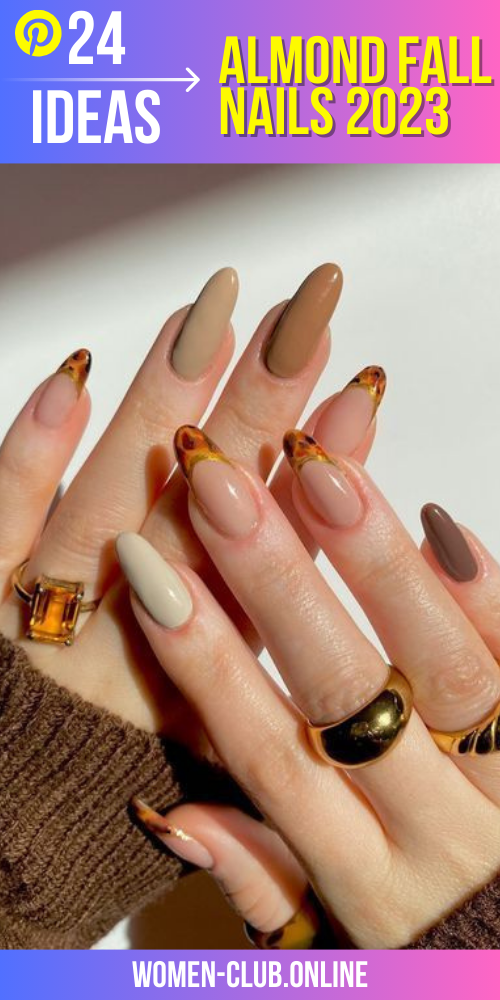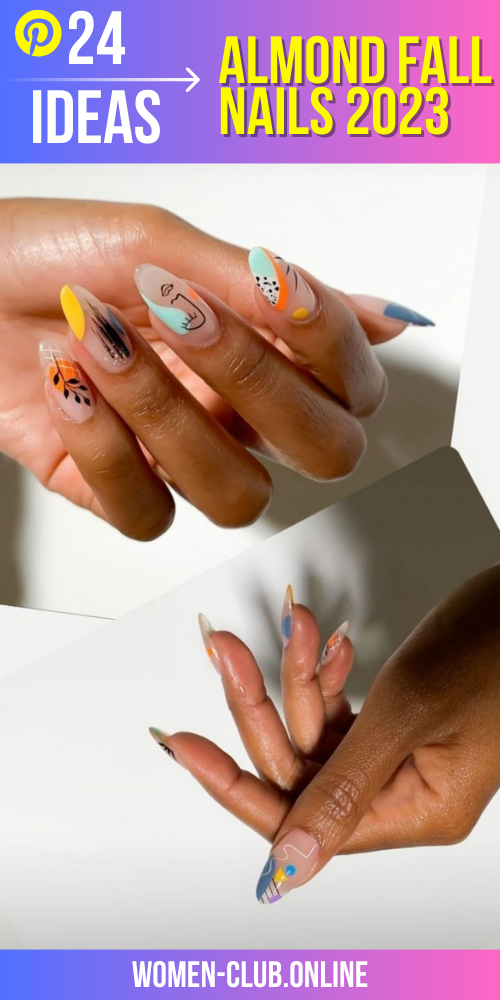 Nail Art with Rhinestones
For those who love a touch of sparkle, rhinestone nail art is the way to go. Adorn your almond nails with rhinestones in various shapes and sizes to create dazzling patterns and accents. From delicate gemstones to bold crystal embellishments, rhinestones add a glamorous element to your manicure.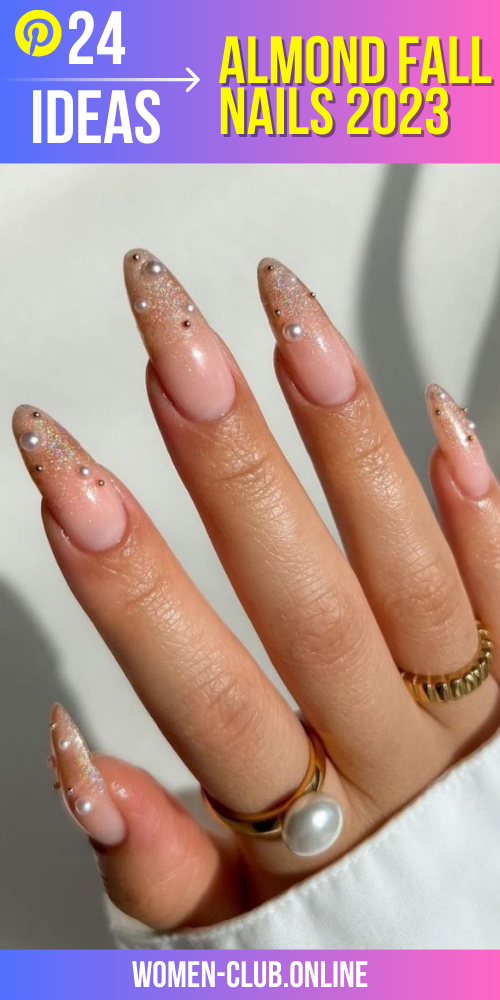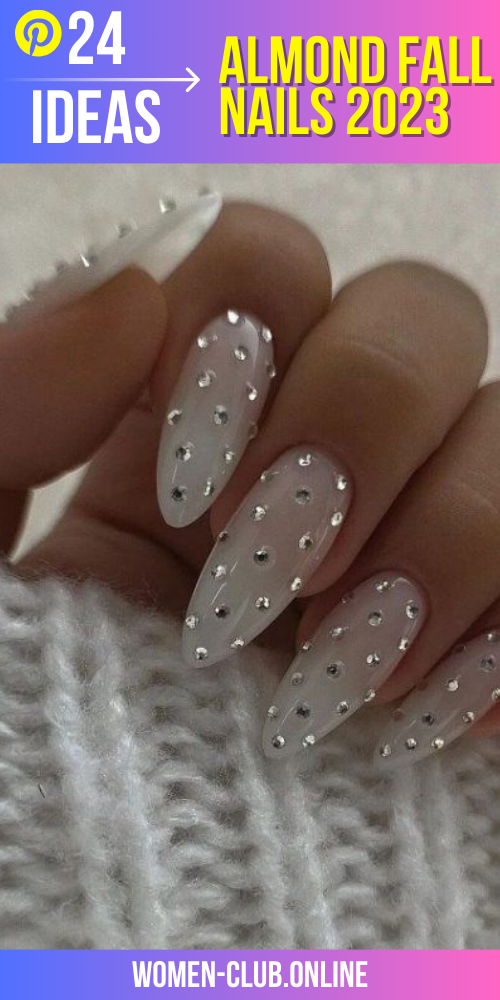 Negative Space Almond Nails
Negative space nail art continues to be a favorite among nail enthusiasts. Embrace negative space on your almond nails by leaving portions of your natural nails exposed or incorporating strategic cut-outs. This minimalist approach adds a modern and artistic touch to your manicure.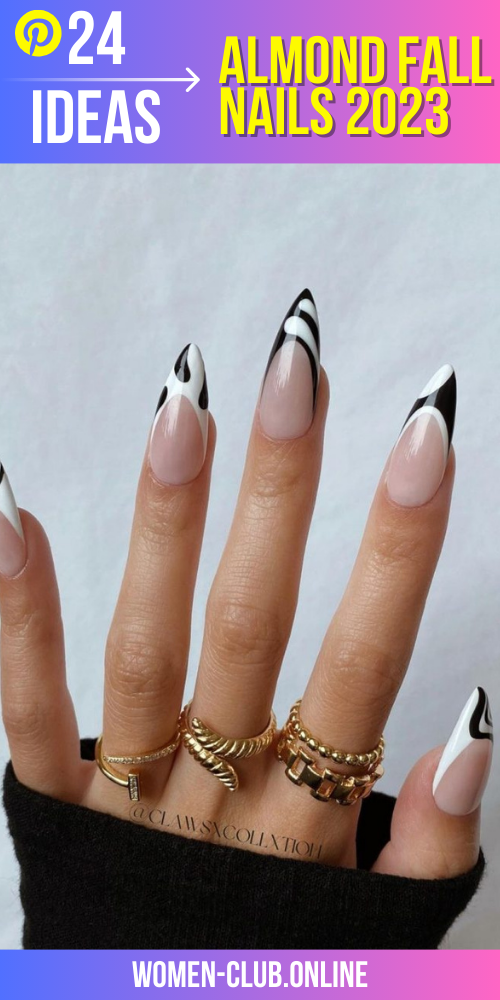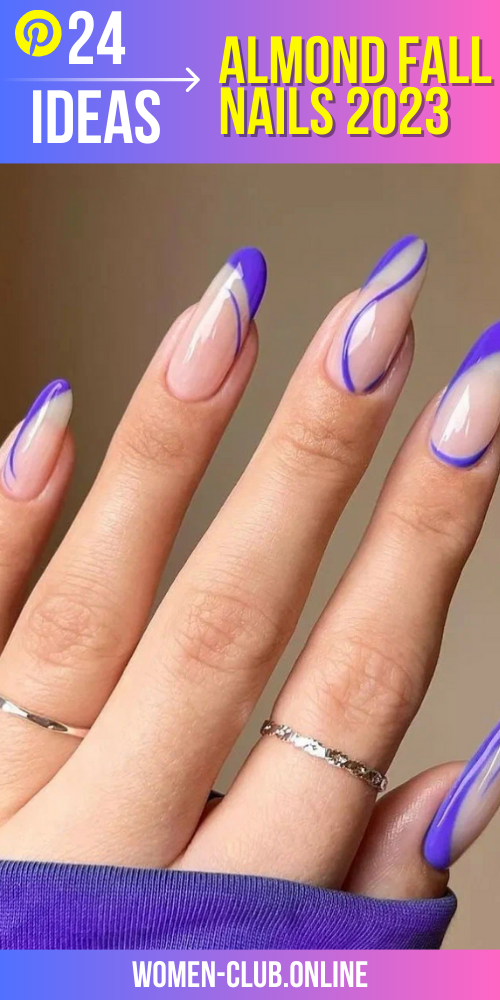 French Tip Reinvented
Put a twist on the classic French manicure by reinventing it for fall 2023. Instead of the traditional white tip, experiment with different colors or textures for the tips of your almond nails. Consider earthy shades, metallic accents, or even intricate patterns to give your French tip a unique and contemporary look.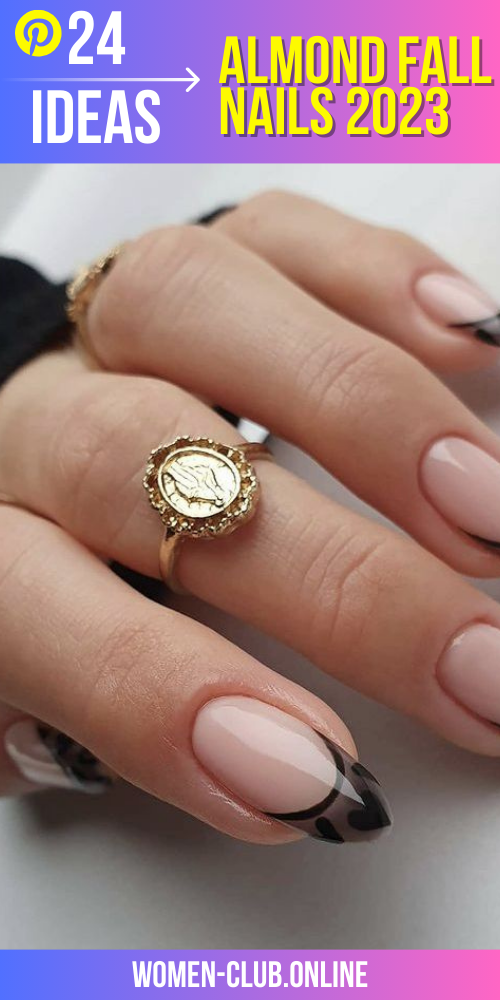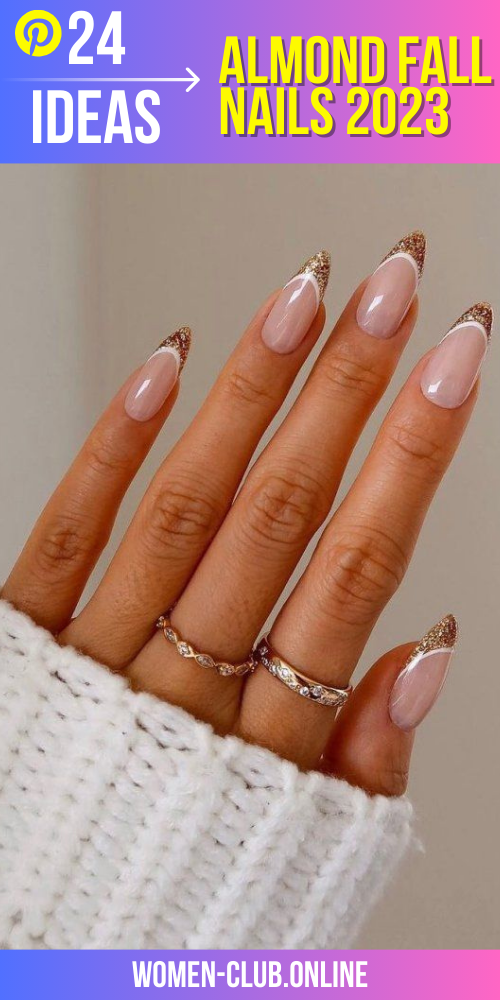 Embellished Almond Nails
For a bold and extravagant look, opt for embellished almond nails. Add 3D elements like beads, pearls, or sequins to create intricate and textured designs. Embellishments on almond nails add a touch of opulence and make a statement wherever you go.