Nails
Black and Yellow Nails 18 Ideas: Adding a Splash of Color to Your Style
When it comes to nail art, creativity knows no bounds. One of the most eye-catching and vibrant color combinations that has taken the nail fashion world by storm is black and yellow. This dynamic duo offers a striking contrast that can instantly elevate your style. In this article, we'll explore a variety of black and yellow nails ideas that will inspire you to experiment with this bold color palette.
Exploring Black and Yellow Nail Designs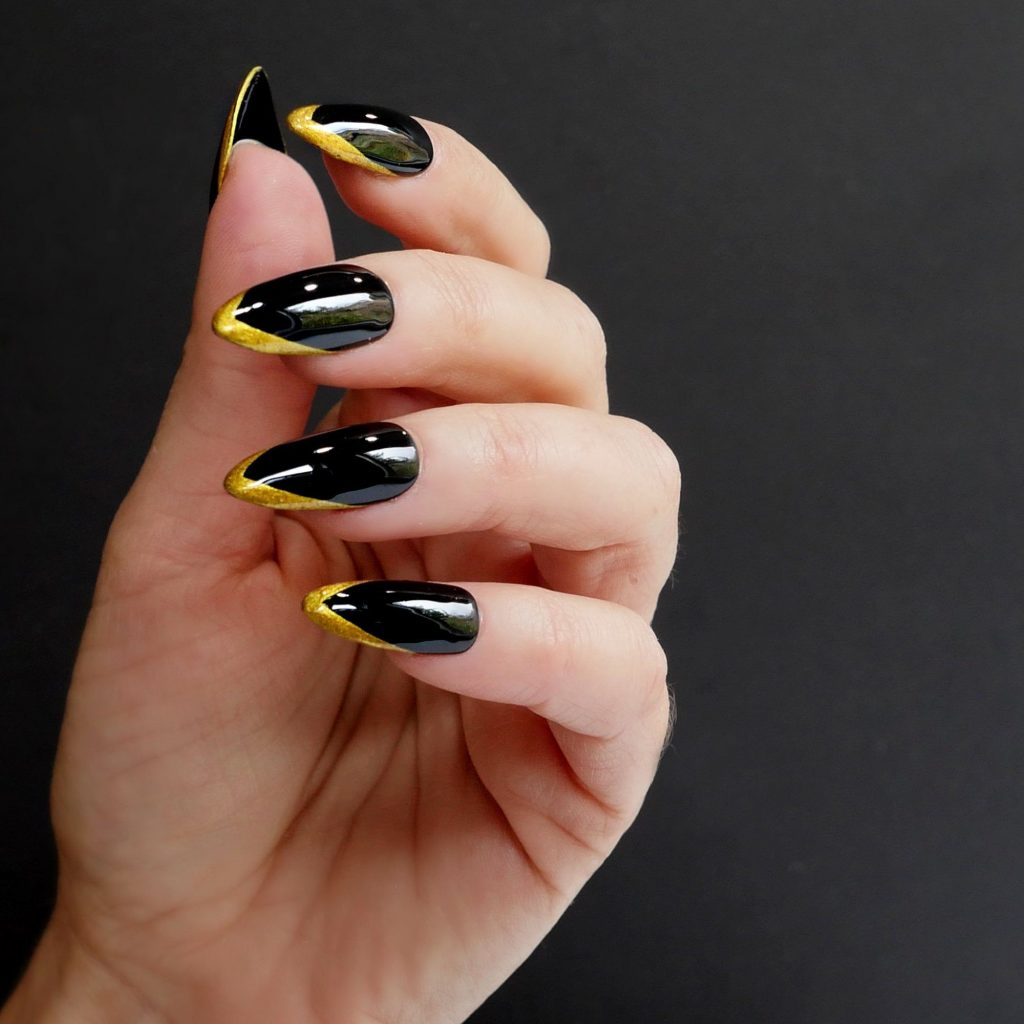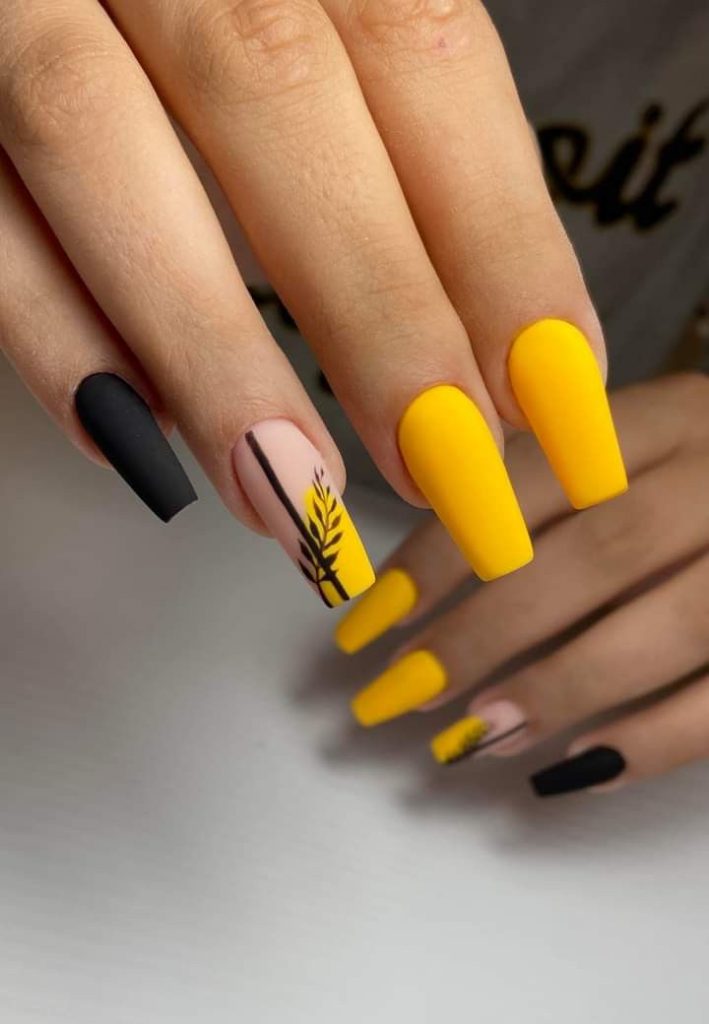 Classic Stripes and Accents
Bold black stripes over a vibrant yellow base can create a classic yet striking design. Adding smaller accents like polka dots or tiny flowers can add a touch of playfulness.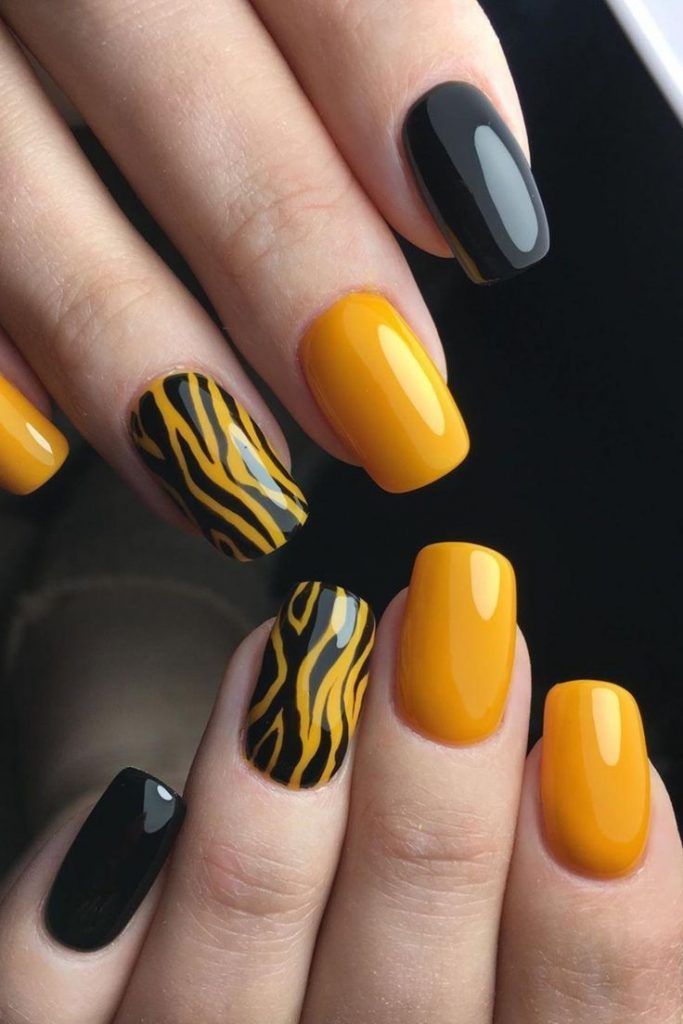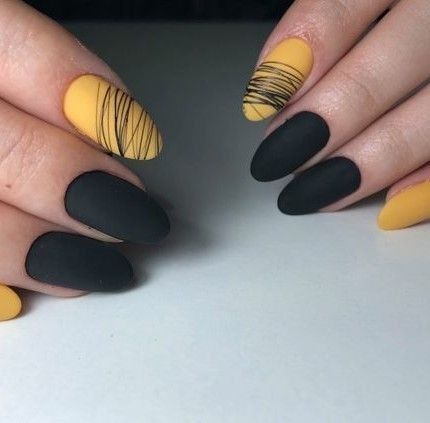 Bumblebee Chic
Embrace the charm of bumblebees by incorporating their distinctive black and yellow pattern onto your nails. A combination of bee decals and geometric shapes can bring this theme to life.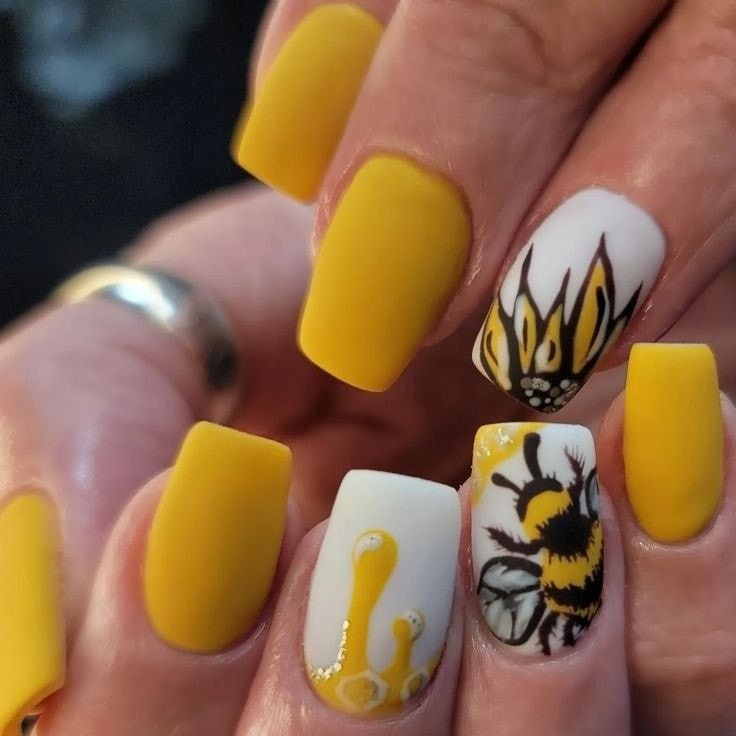 Gradient Glam
Blend black and yellow in a gradient design that transitions from one color to the other across your nails. This technique adds depth and dimension to your manicure.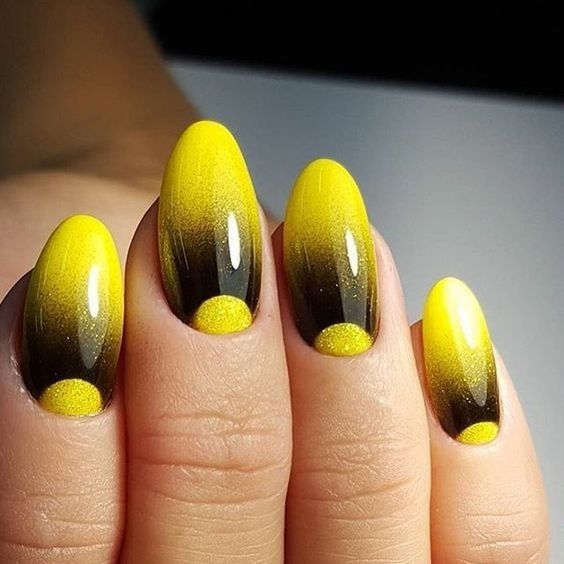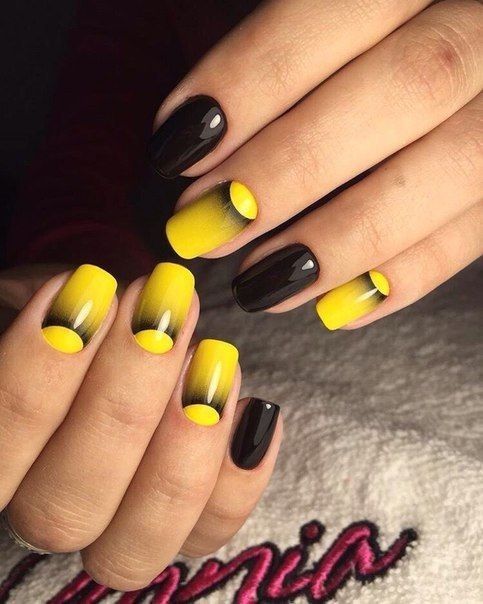 Floral Fusion
Combine the elegance of black lace patterns with the vibrancy of yellow floral designs. This juxtaposition creates a fusion of sophistication and cheerfulness.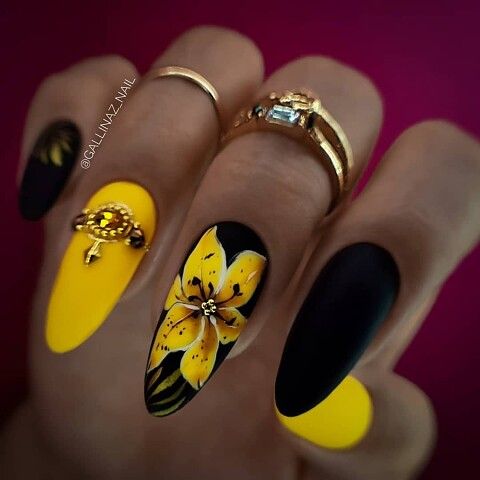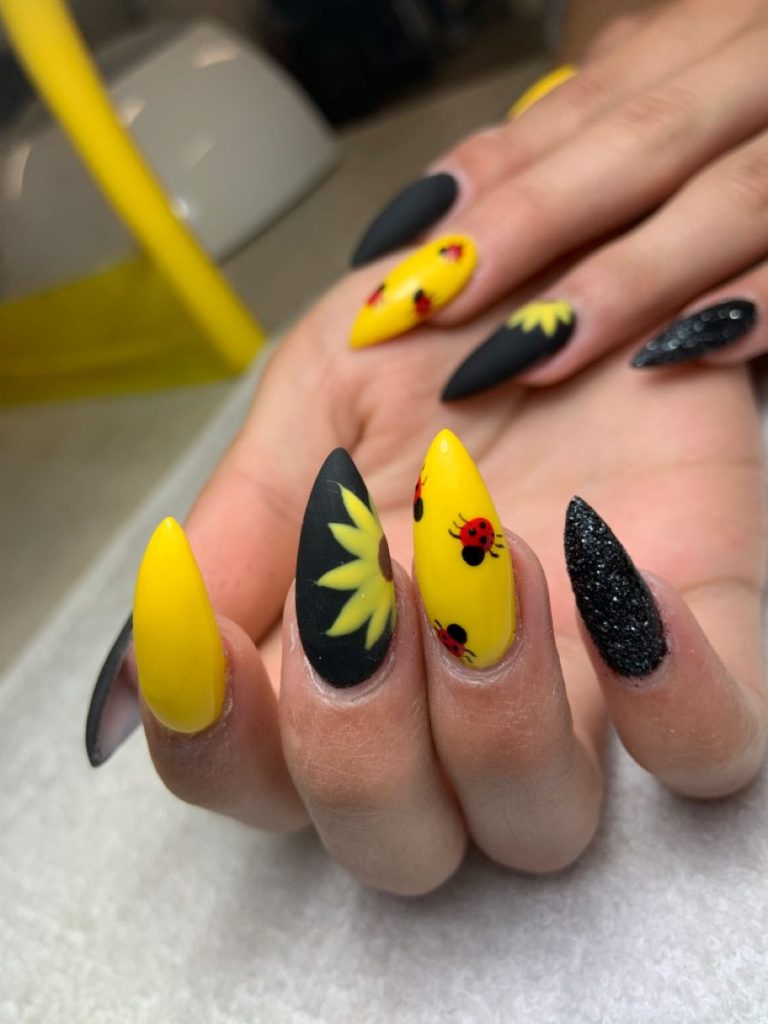 Abstract Artistry
Let your creativity run wild by experimenting with abstract designs. Bold black brushstrokes against a yellow backdrop can result in an artistic and edgy look.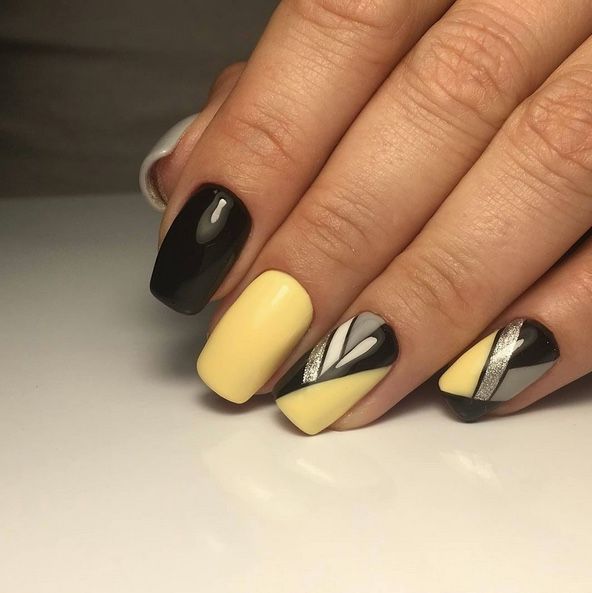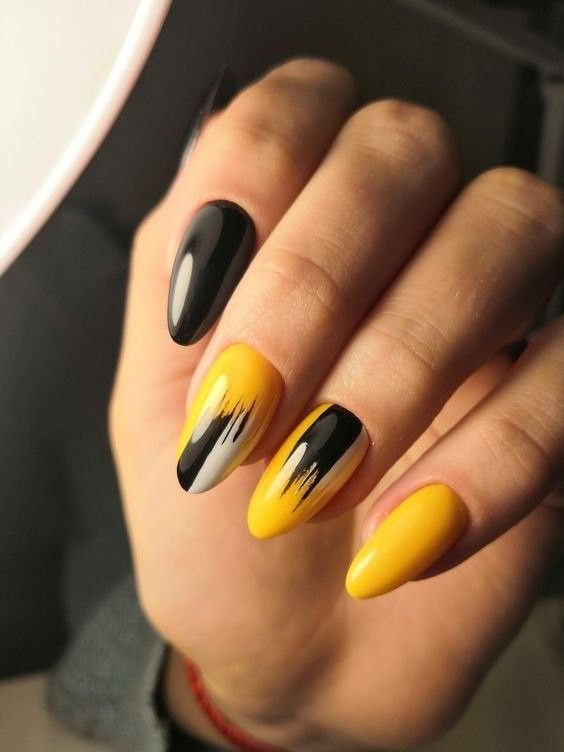 Glamorous Glitter
Elevate your black and yellow nails with a touch of sparkle. Add glittery accents to a predominantly black manicure for a touch of glamour.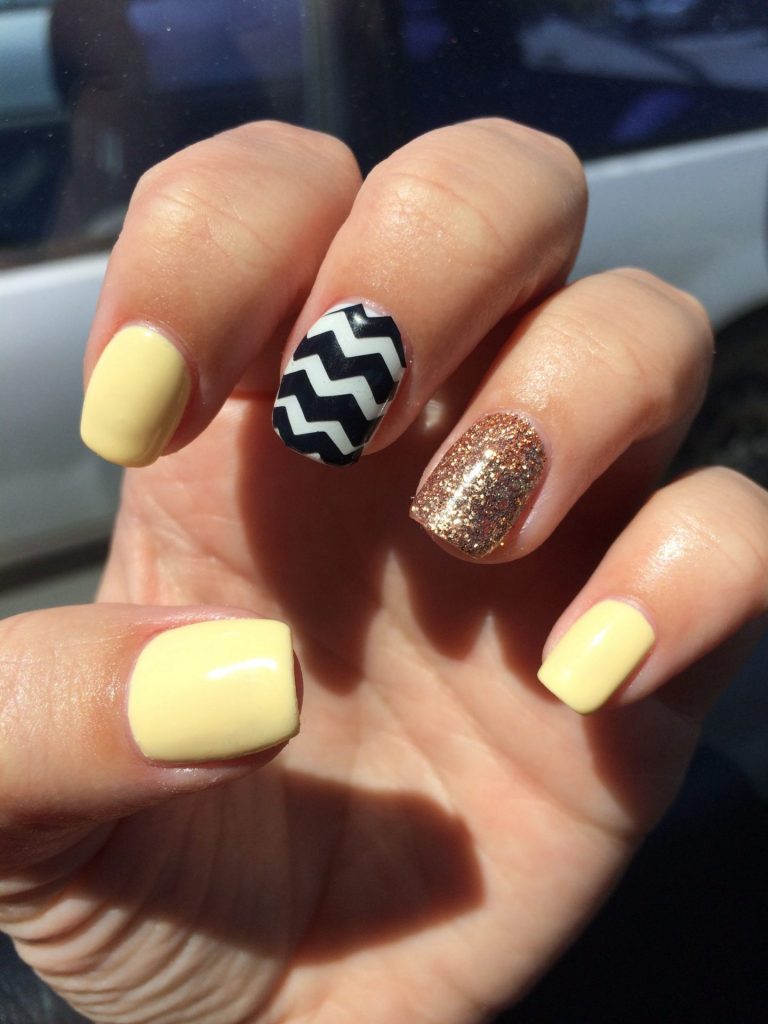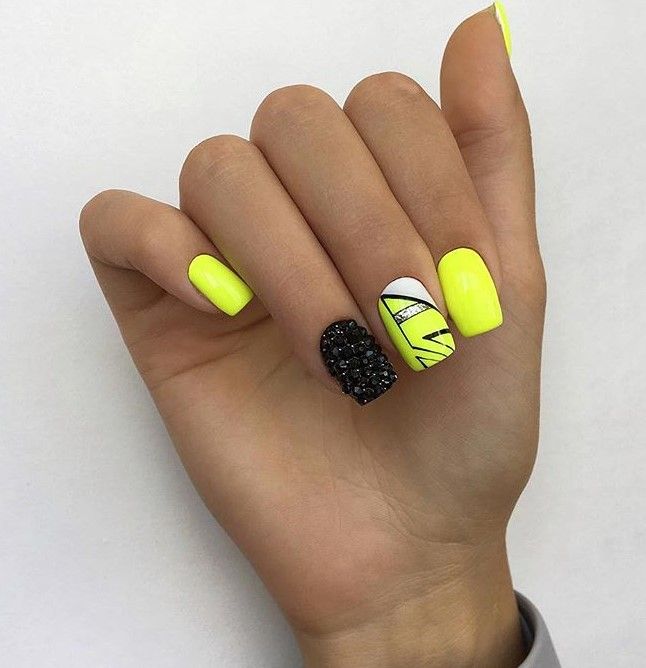 Chic Checkerboard
Create a chic checkerboard pattern using alternating black and yellow squares. This design adds a touch of retro charm to your nails.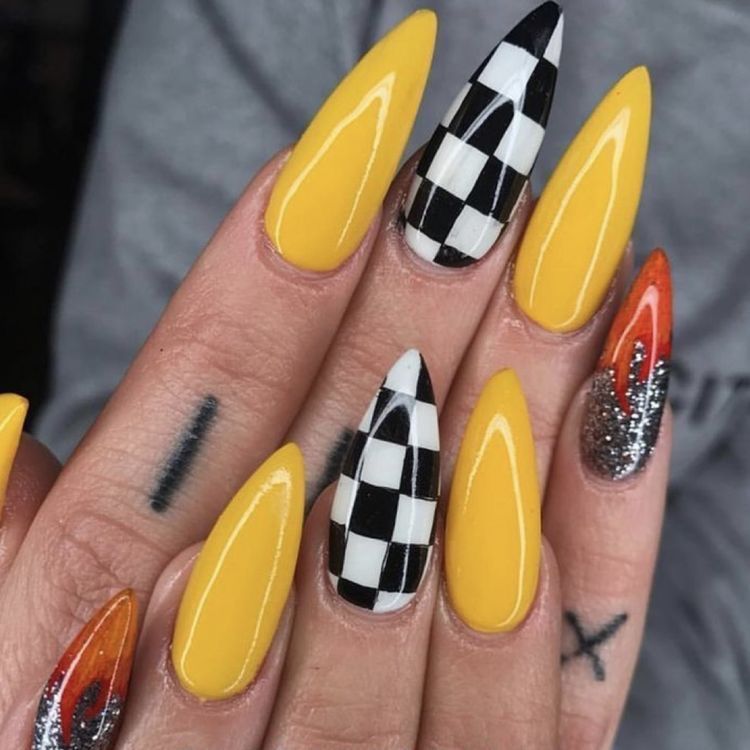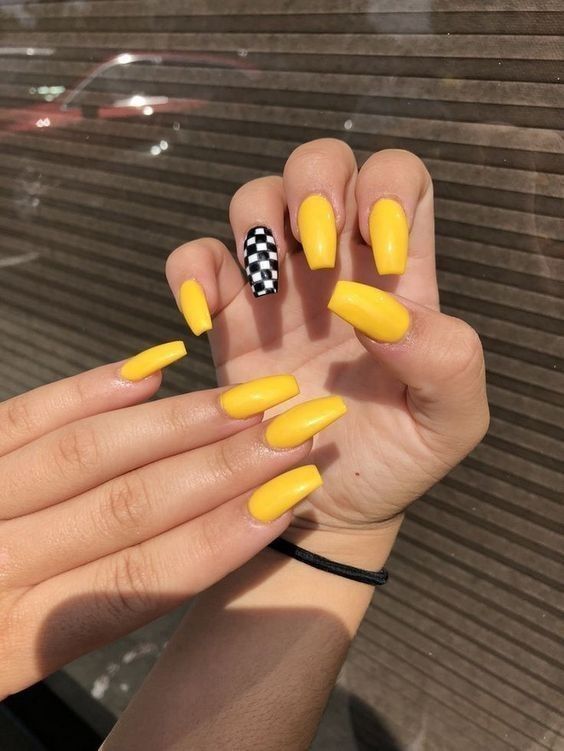 Honeycomb Delight
Incorporate the intricate pattern of a honeycomb onto your nails. This design pays homage to the industrious nature of bees and their sweet creations.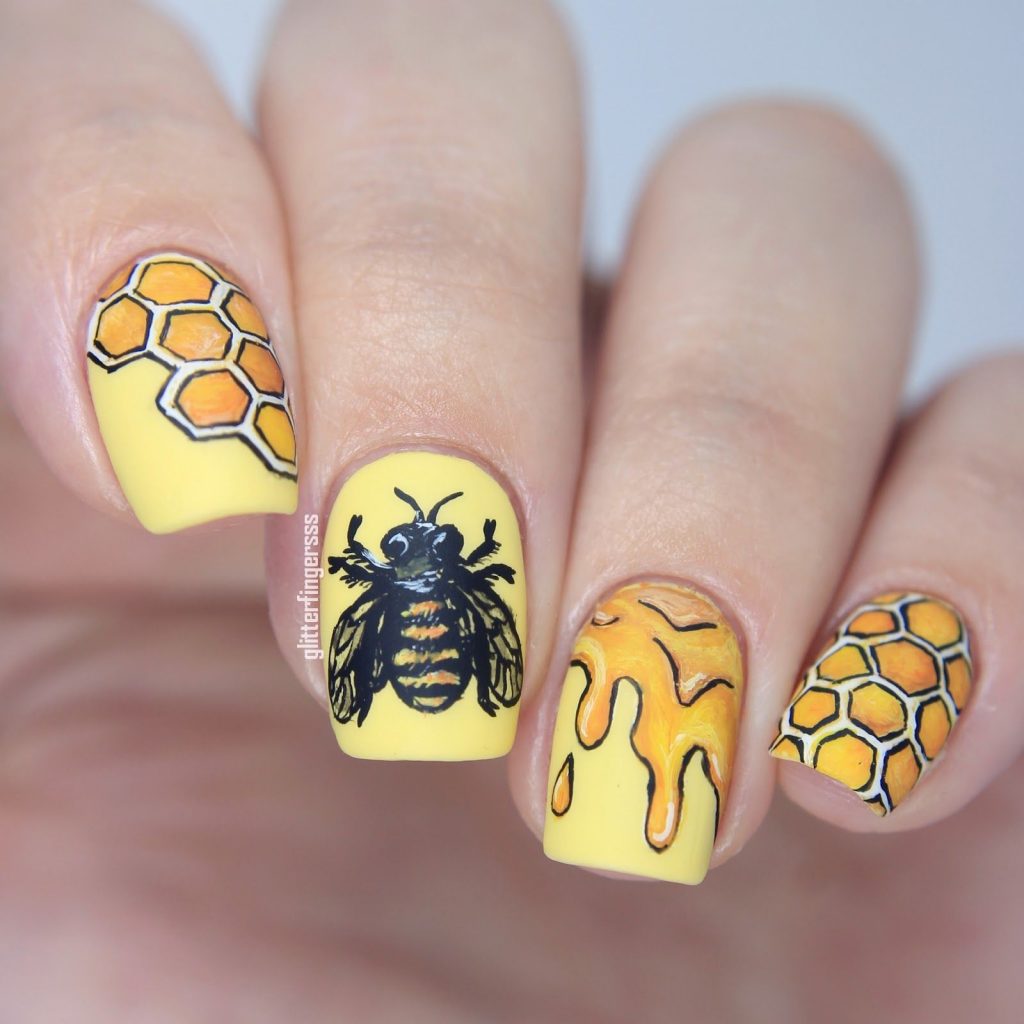 Save Pin