Nails
Black Nails Acrylic 20 Ideas: Embrace the Bold and Elegant Look
Black nails acrylic ideas have become a huge trend in the world of fashion and beauty. Black, a timeless and classic color, is making a statement on nails like never before. The bold and elegant look that black acrylic nails offer has captured the hearts of many fashion enthusiasts. Whether you're into minimalistic designs or intricate patterns, black acrylic nails provide a versatile canvas for creativity. In this article, we will explore various black nails acrylic ideas that are sure to make you stand out and express your unique style.
Embrace the Monochrome Magic
Black acrylic nails are all about monochrome magic. This trend involves creating a cohesive look by using various shades of black, from jet black to charcoal gray. Consider incorporating glossy and matte finishes to add depth and dimension to your nails. The monochrome magic look works exceptionally well with minimalist outfits, adding a touch of sophistication and edginess to your overall appearance.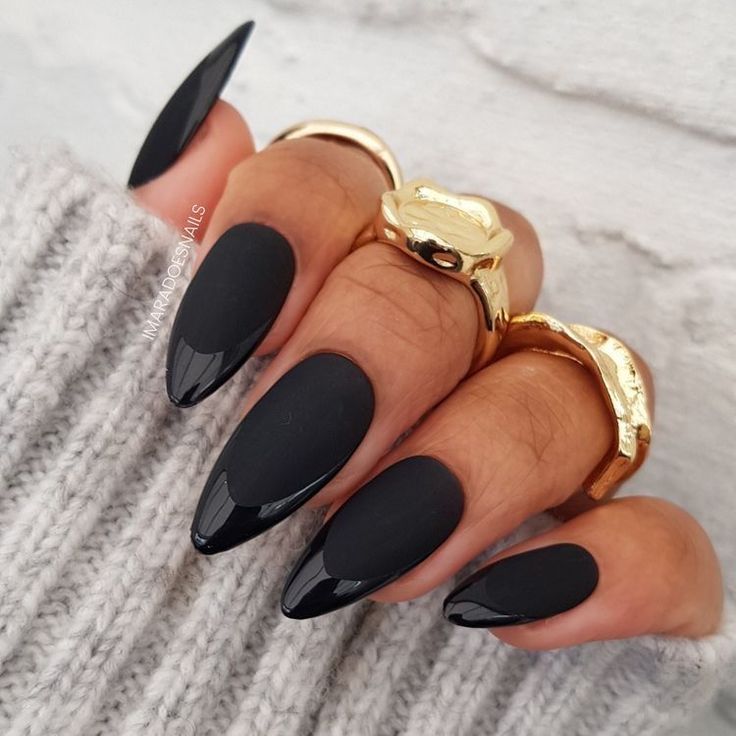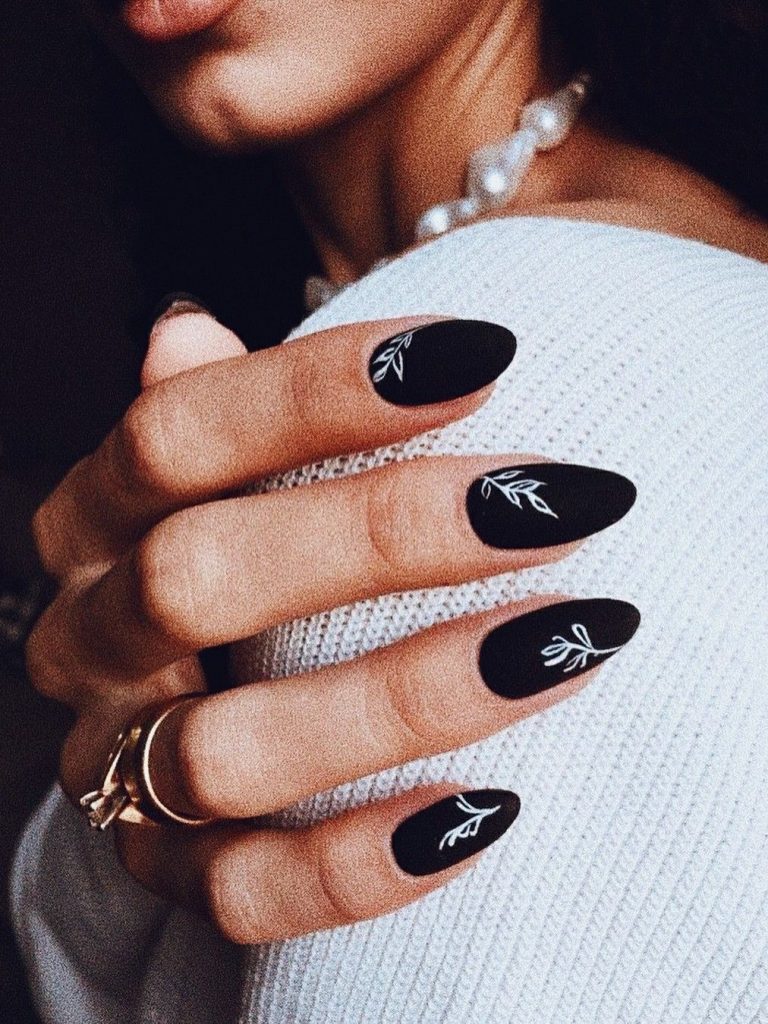 Gothic Glamour
For those who want to make a bold statement, gothic glamour nails are the way to go. This look combines black acrylic nails with intricate designs such as lace patterns, spider webs, or delicate roses. The contrast between the black background and the detailed art creates a mesmerizing effect that is both edgy and elegant.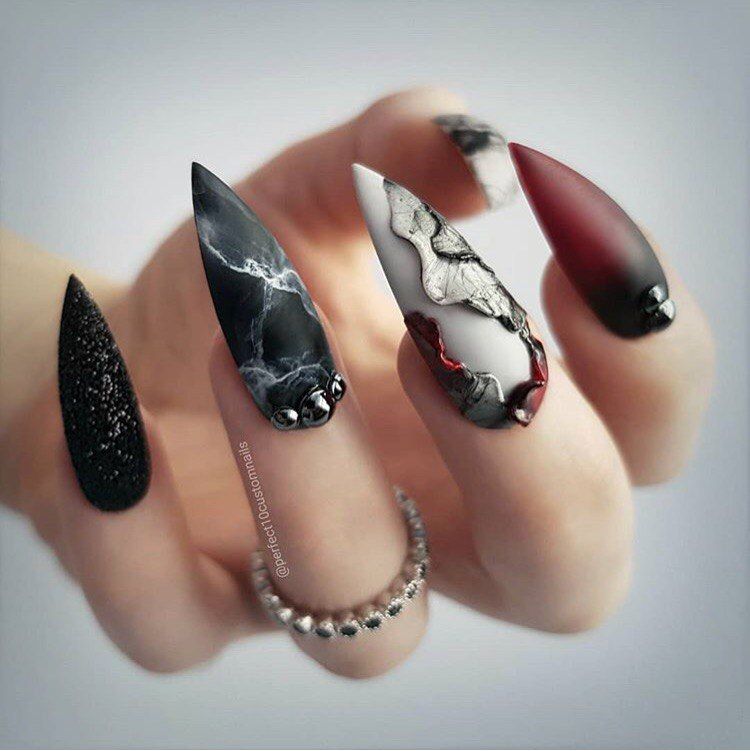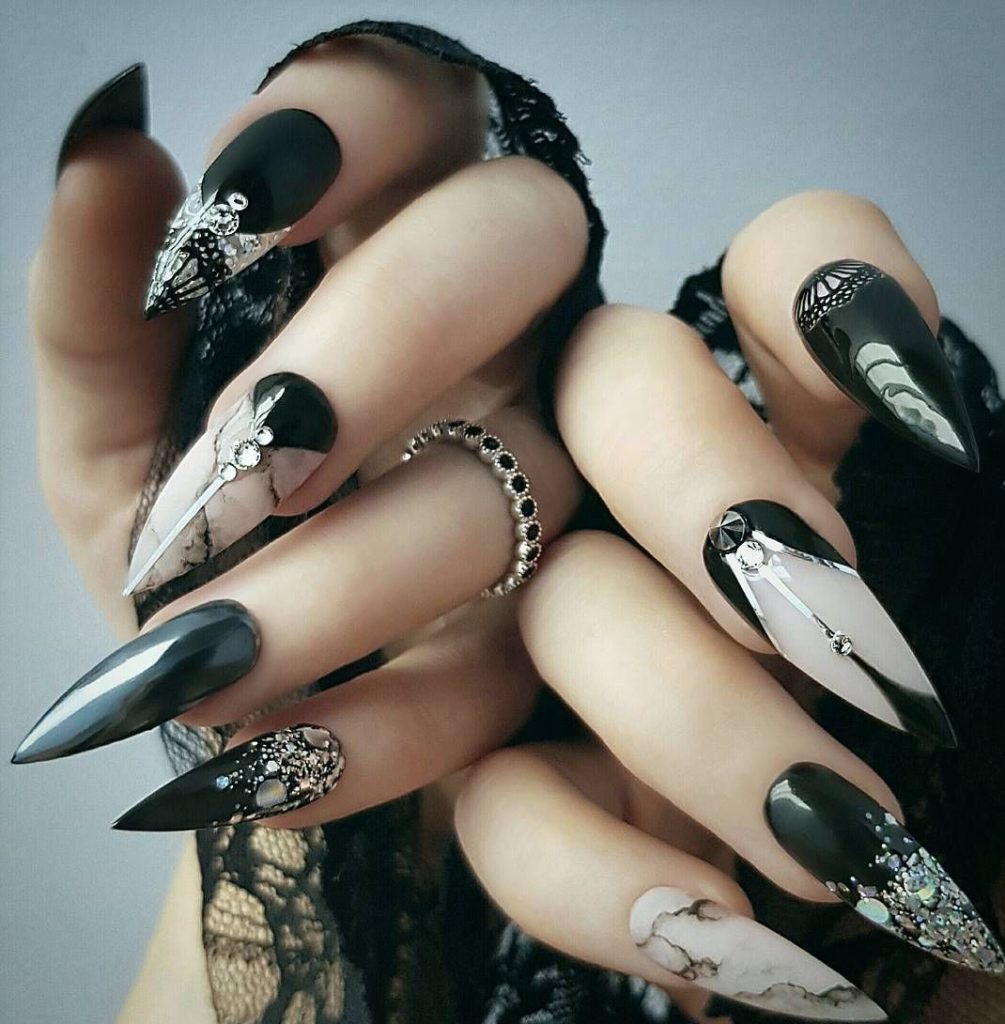 Black Marble Elegance
Marble designs have been a hit in the interior design world, and now they're making waves in the nail art industry too. Black marble acrylic nails offer a luxurious and refined look. The swirls of white and gray against the black base create a sophisticated and chic design that complements any outfit.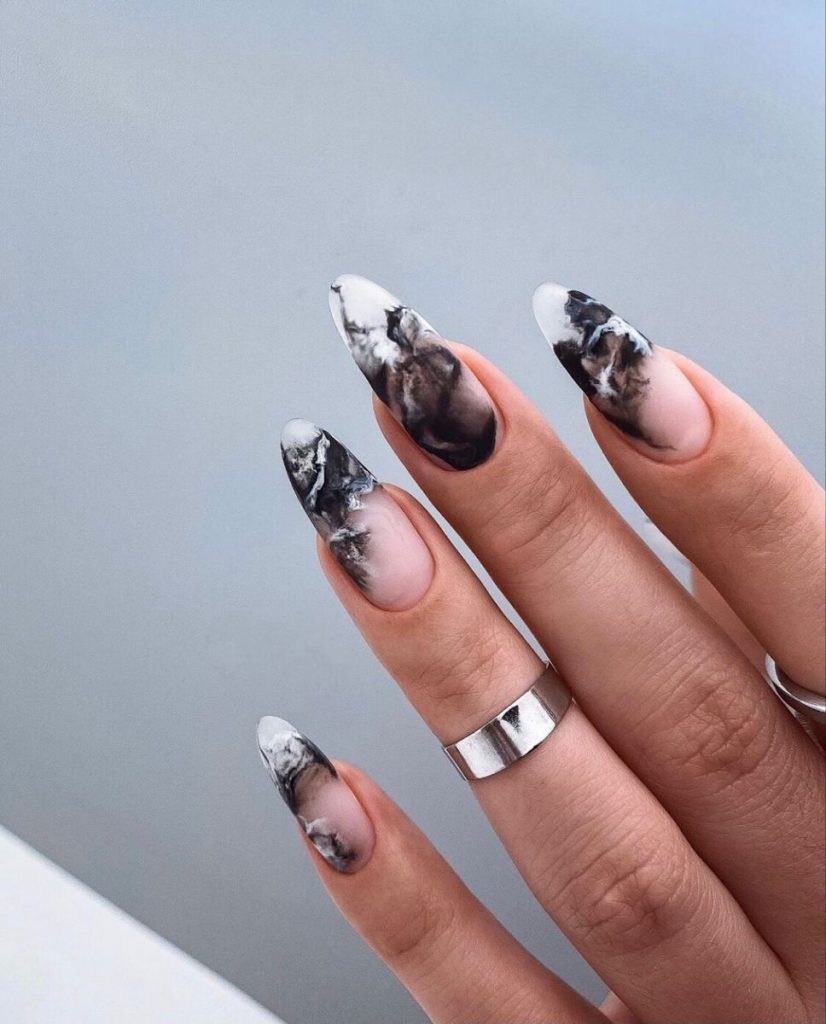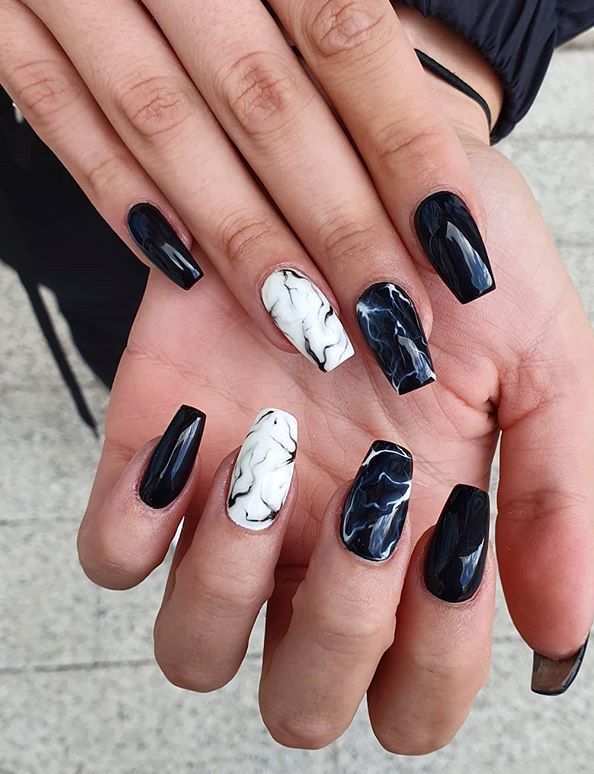 Celestial Constellations
Bring the beauty of the night sky to your fingertips with celestial constellation nails. These nails feature tiny stars, moons, and planets against a black background, creating a dreamy and magical effect. Celestial nails are perfect for those who love astronomy or simply want to add a touch of cosmic beauty to their nails.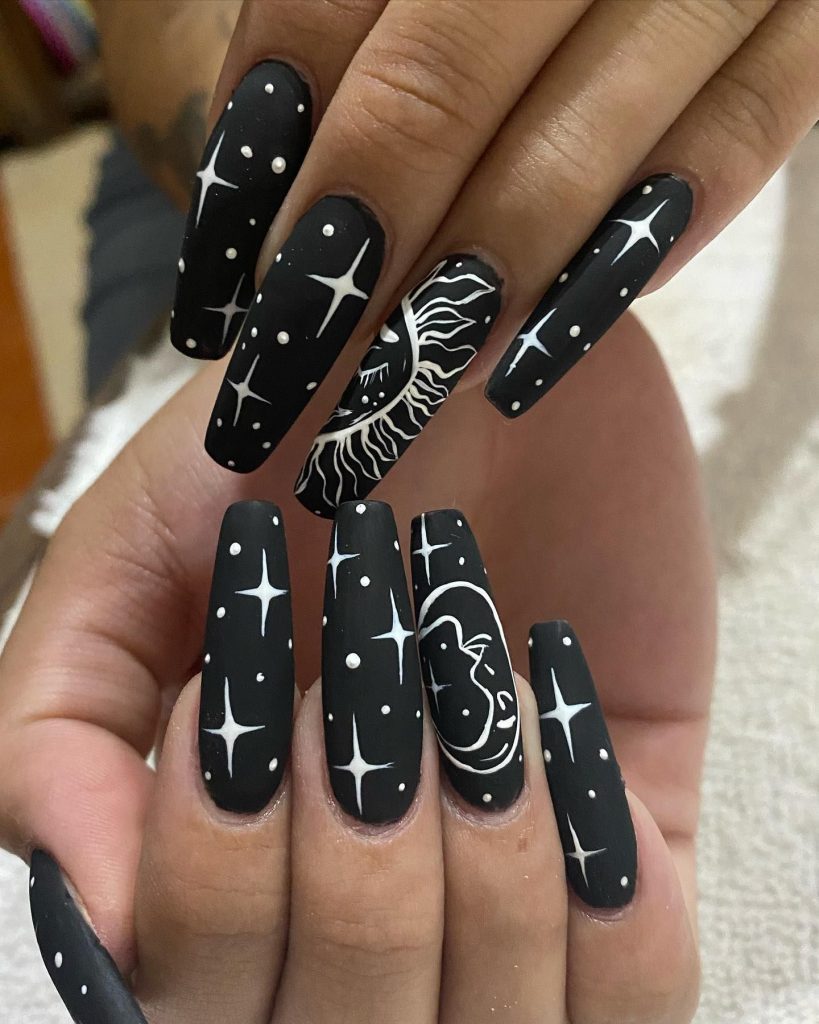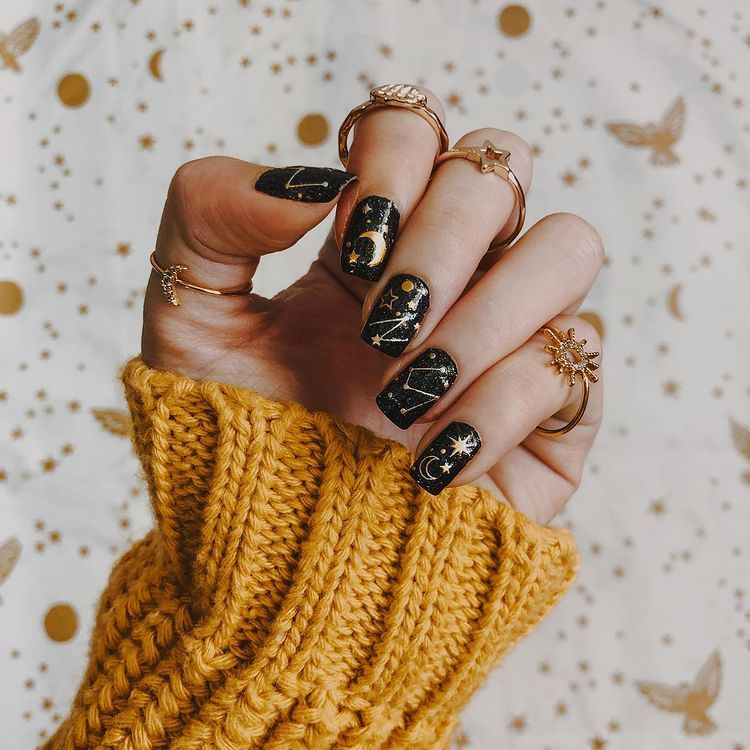 Edgy Geometric Designs
Geometric designs are a popular choice for those who prefer a modern and edgy look. Black acrylic nails provide an excellent canvas for bold geometric patterns such as triangles, chevrons, and stripes. These designs can be enhanced with metallic accents or contrasting colors for an eye-catching finish.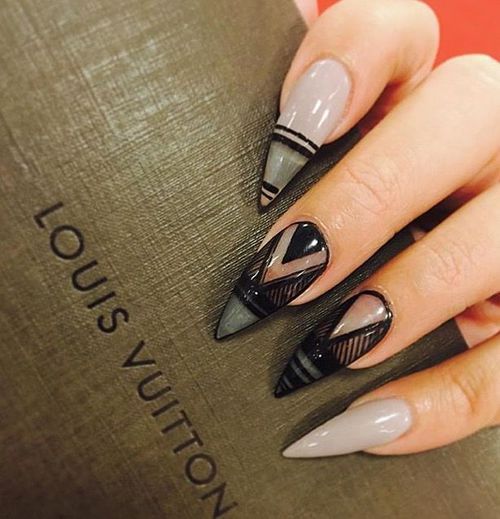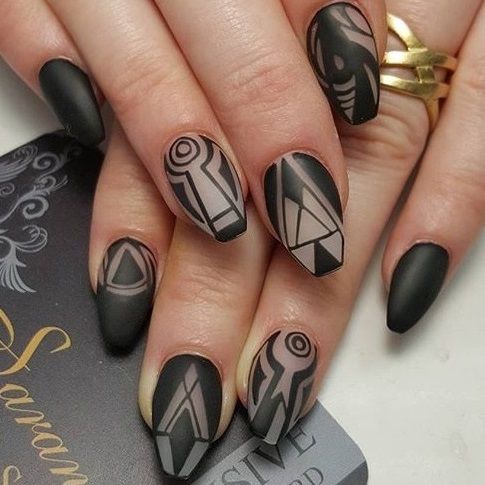 Black Lace Delicacy
Lace patterns have a timeless charm that adds a touch of femininity to any look. Black lace acrylic nails combine elegance and boldness effortlessly. Whether it's an accent nail or a full set of delicate lace designs, this style is perfect for special occasions and adds a touch of sophistication to your outfit.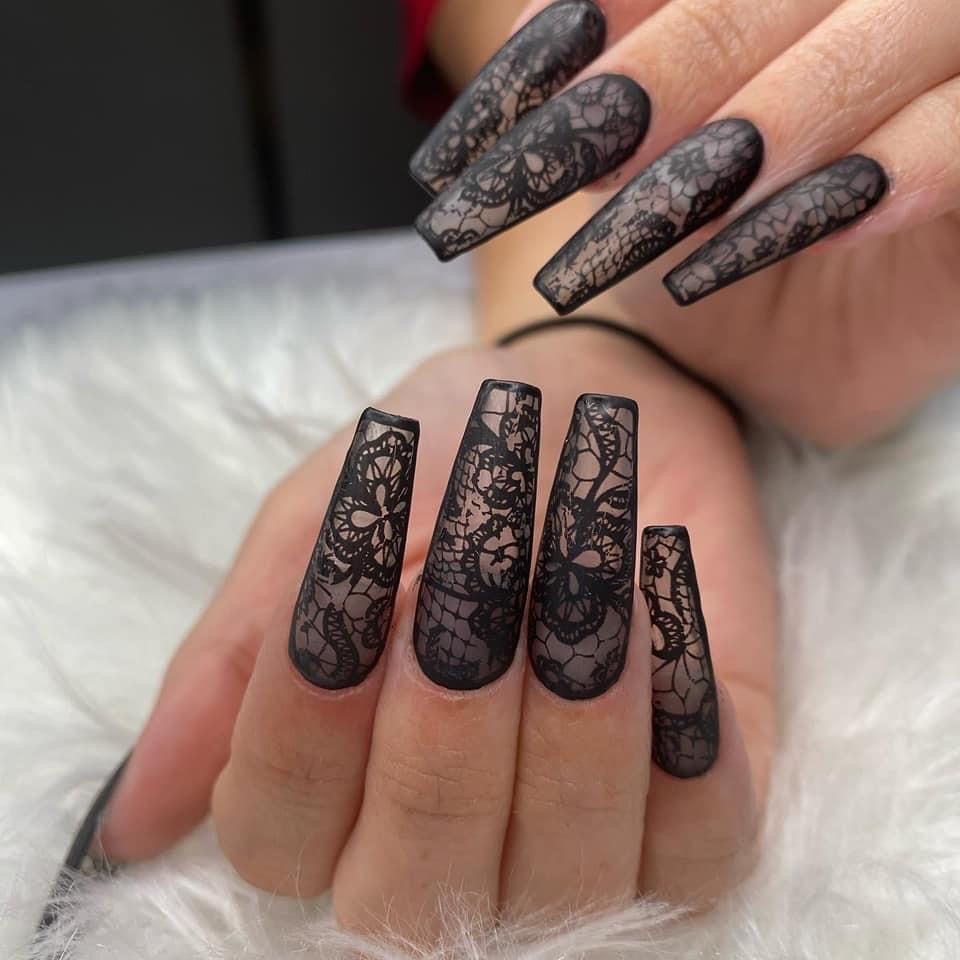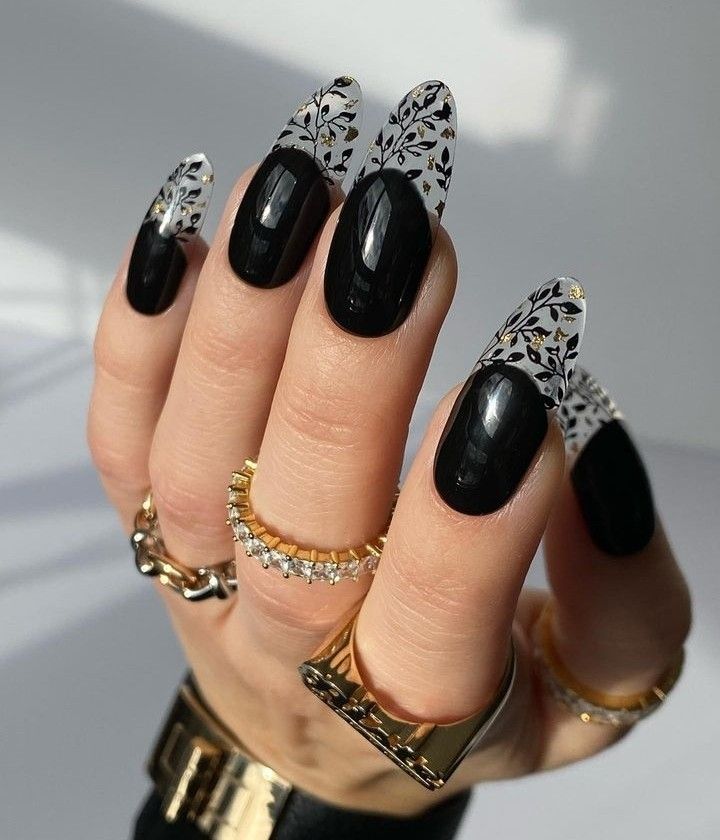 Dazzling Rhinestone Embellishments
For those who love a touch of bling, rhinestone embellishments on black acrylic nails create a dazzling and glamorous effect. Whether you opt for a few scattered rhinestones or an intricate design, these sparkling gems will catch the light and make your nails stand out in any crowd.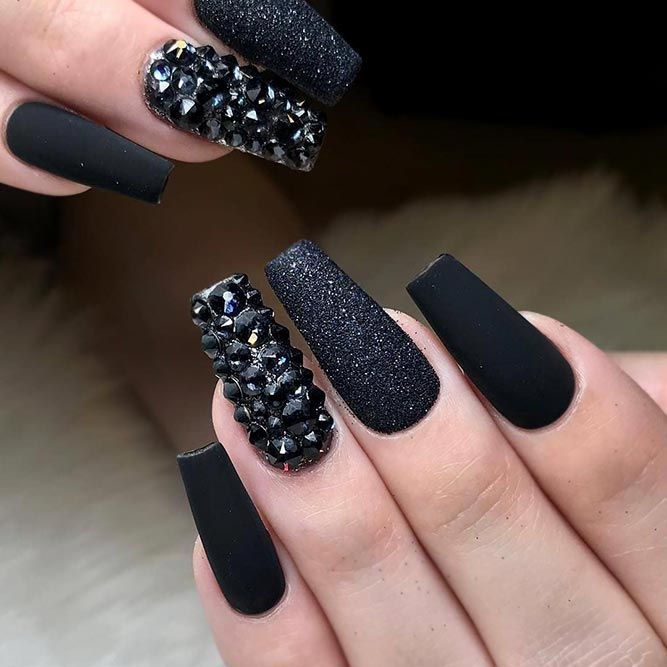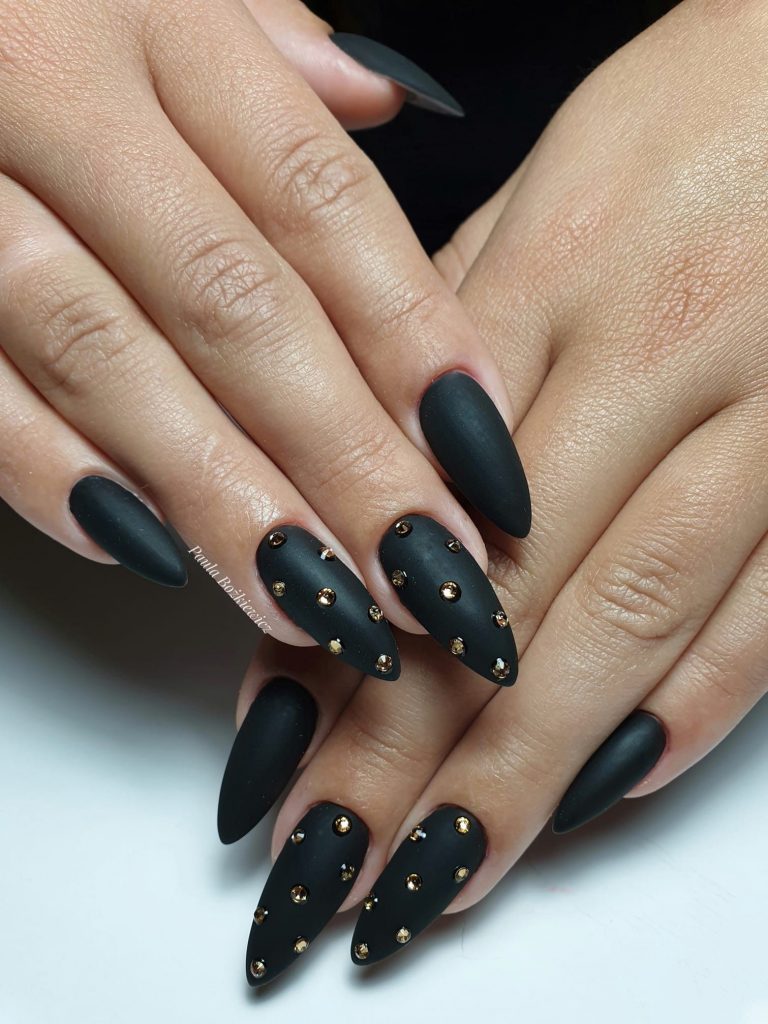 Edgy Matte Black
Sometimes, less is more. Embrace the beauty of simplicity with edgy matte black nails. The sleek and sophisticated look of matte black is perfect for those who prefer a minimalist yet bold style.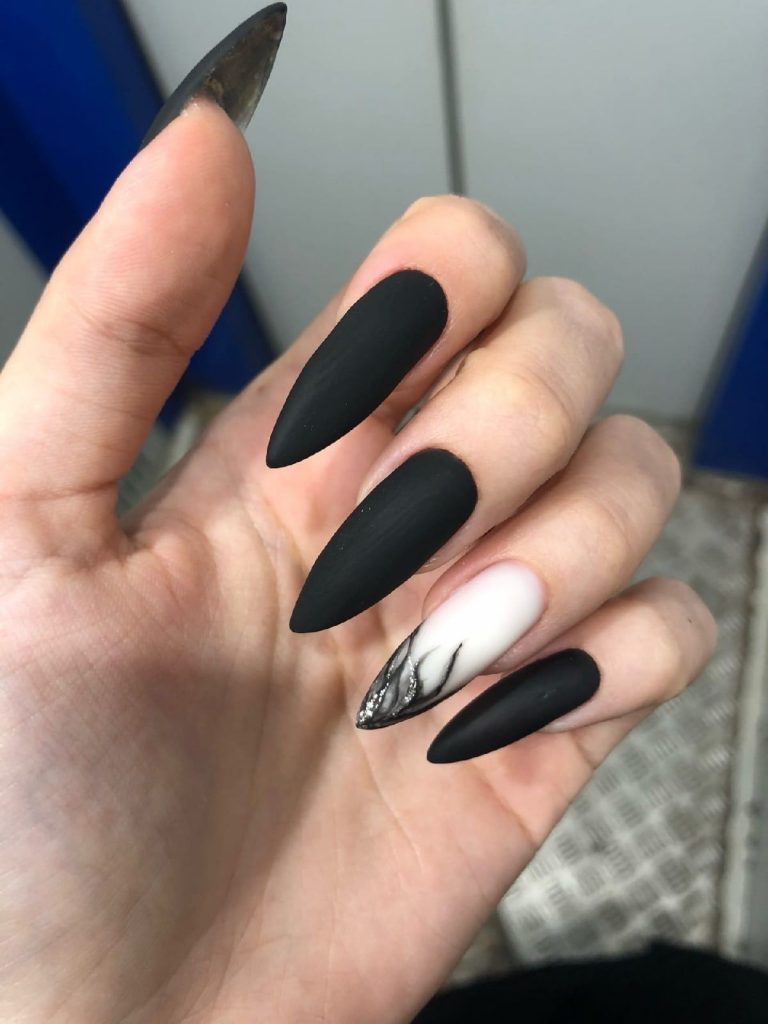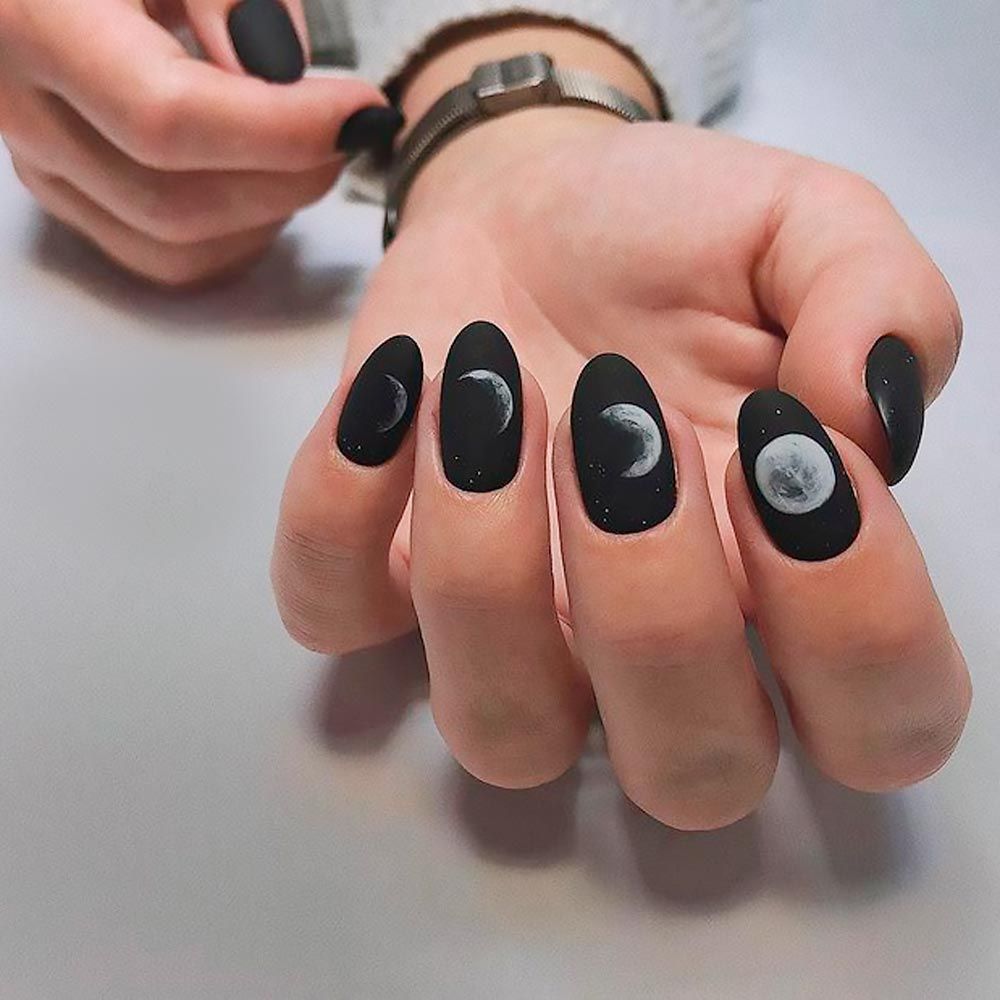 Floral Accents
Add a delicate and feminine touch to your black acrylic nails with floral accents. Whether you choose intricate hand-painted flowers or elegant 3D floral embellishments, floral designs bring a touch of nature to your fingertips.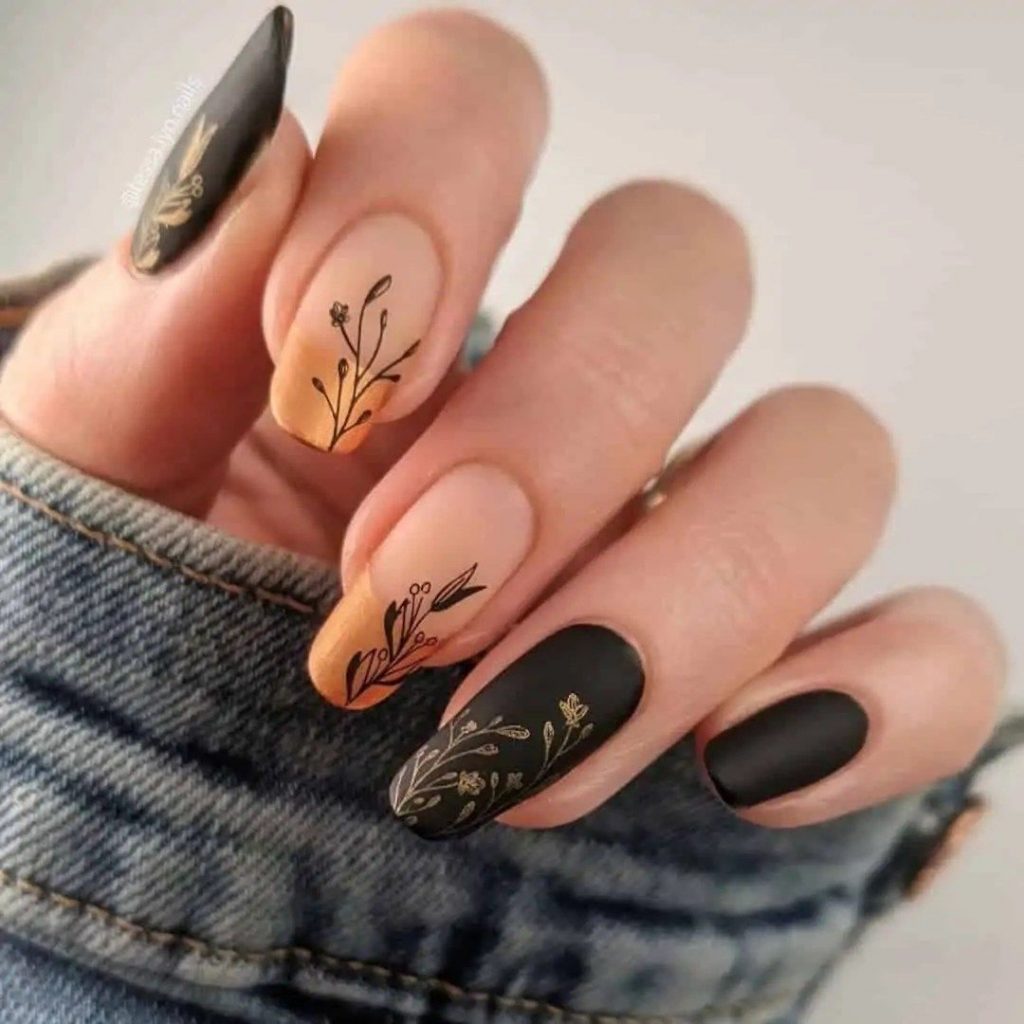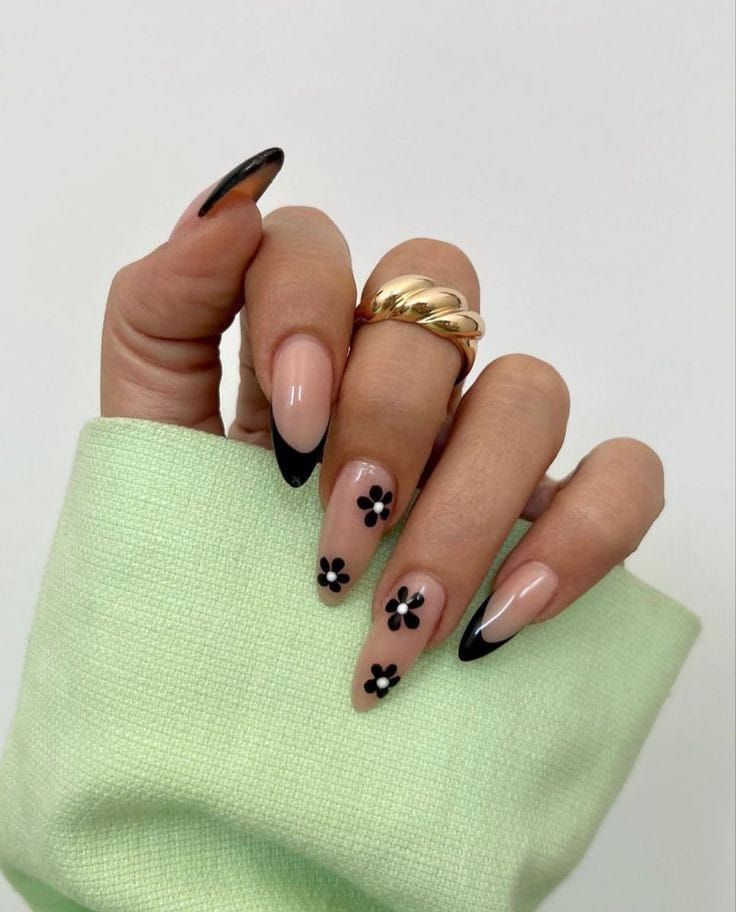 Glitter and Glam
For those who love all things sparkly, black acrylic nails can be transformed into a dazzling display of glitter and glam. Add glitter accents or go all-out with a full set of glitter nails for a mesmerizing look.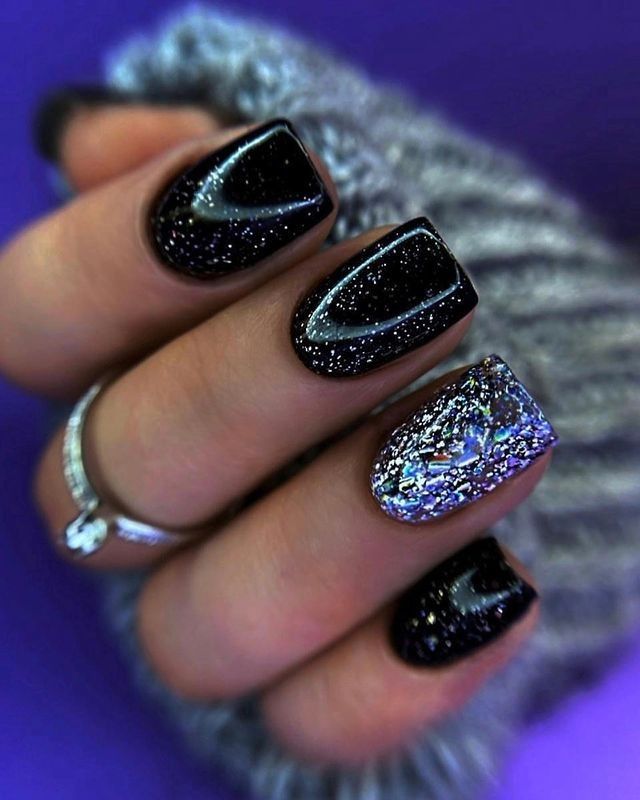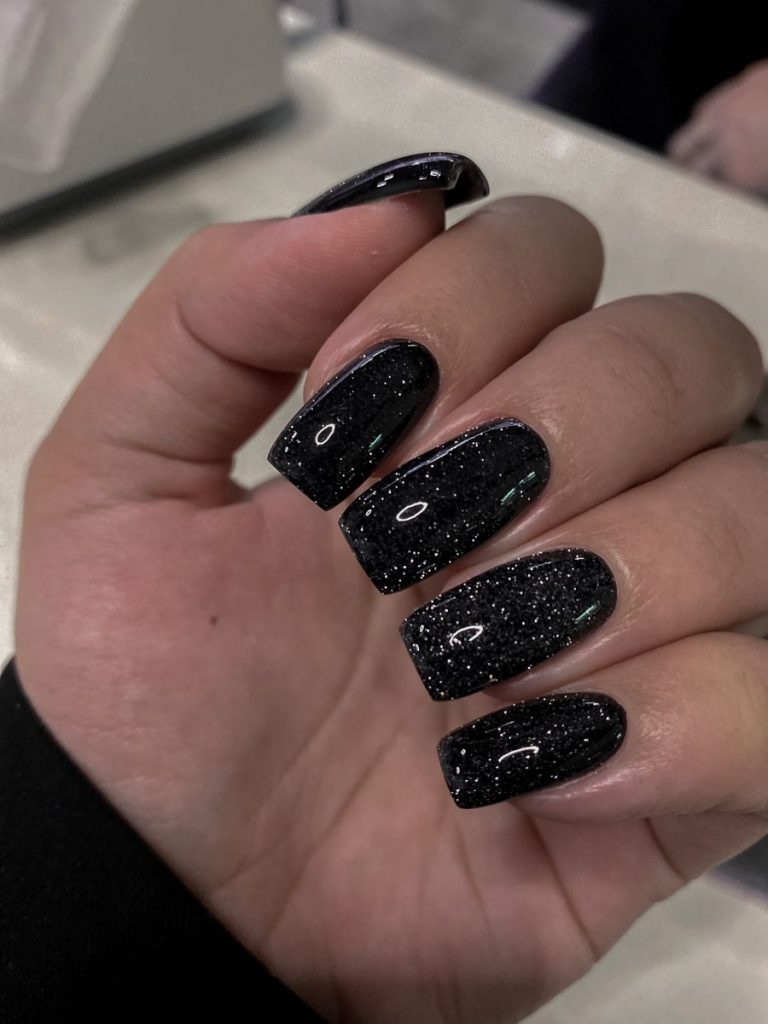 Save Pin