Nails
Black Nails for Winter 2023-2024 18 Ideas: Embrace the Elegance
As the frosty winds of winter start to wrap us in their chilly embrace, it's time to bid farewell to the vibrant nail colors of summer and embrace the timeless elegance of black nails. Winter 2023-2024 is all about sophistication, and what better way to express it than through your manicure? In this article, we'll explore the hottest black nail ideas for the upcoming winter season. From classic matte black to intricate designs, we've got you covered.
Classic Matte Black
The timeless beauty of matte black nails can't be overstated. This simple yet striking choice pairs well with any outfit and complements every skin tone. It exudes a sense of mystery and power that's perfect for the winter season. A classic that never goes out of style.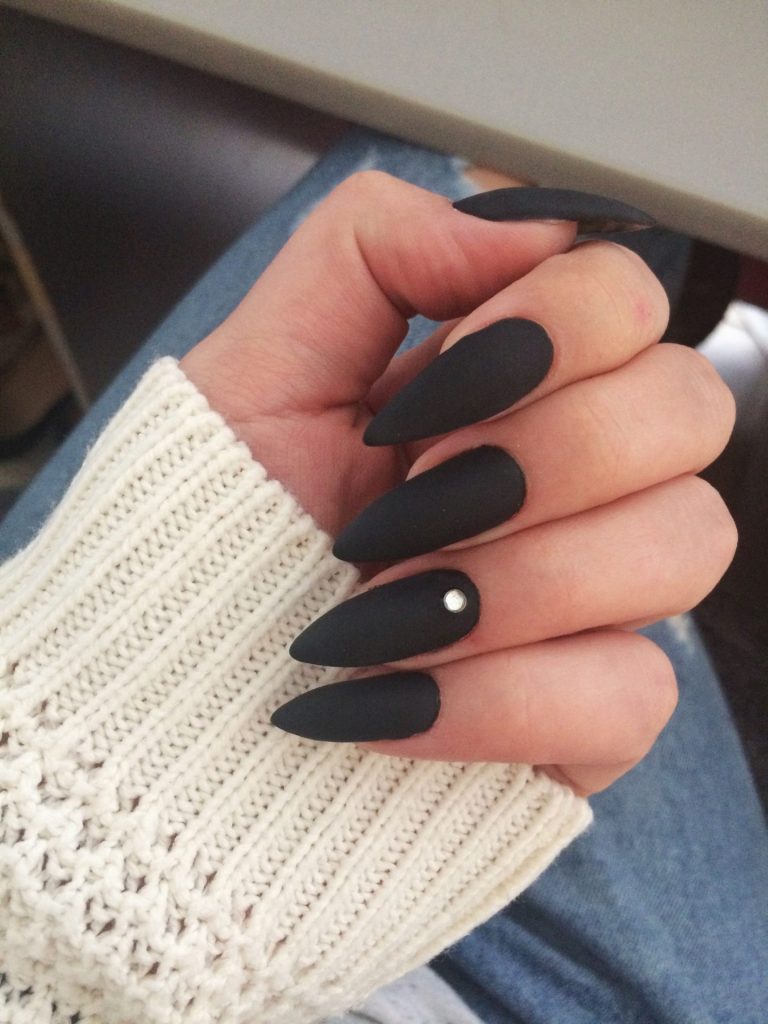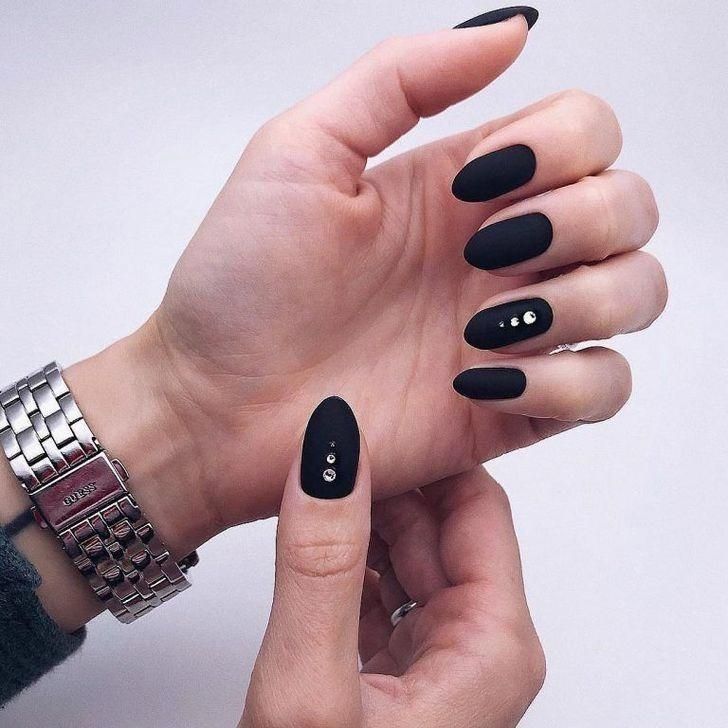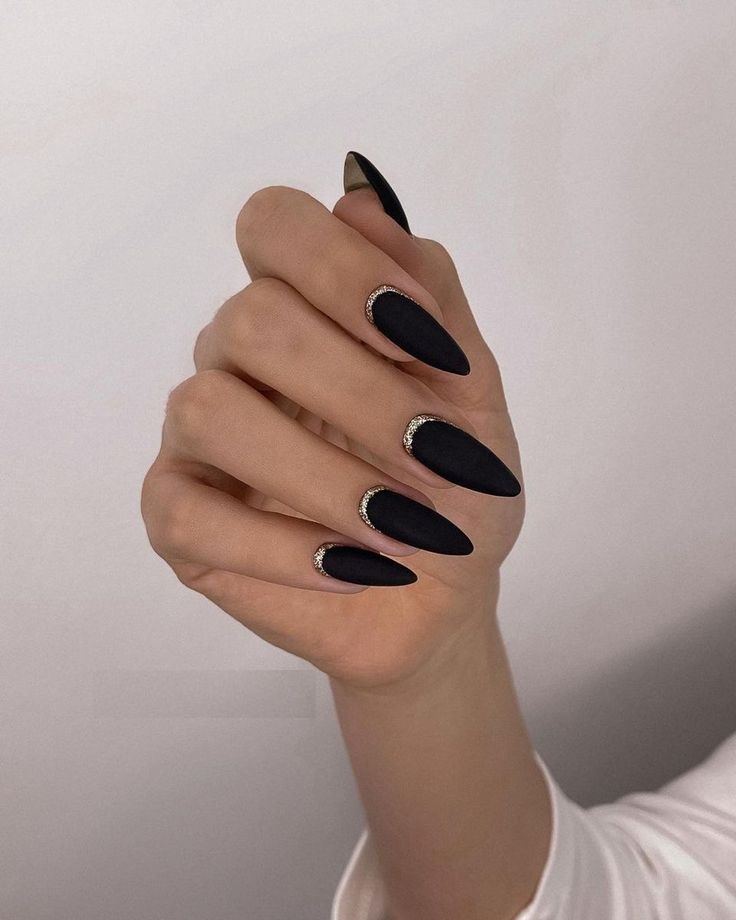 Matte Black with a Twist
For those looking to add a touch of creativity to their nails, consider matte black with subtle embellishments. Tiny rhinestones, silver accents, or even a single gold stripe can elevate your matte black manicure to a whole new level.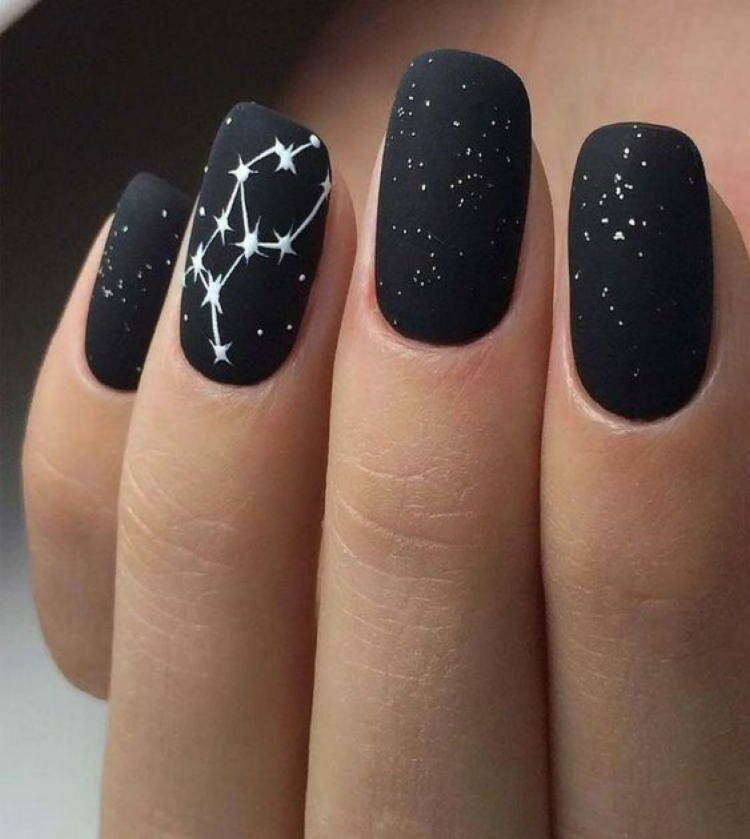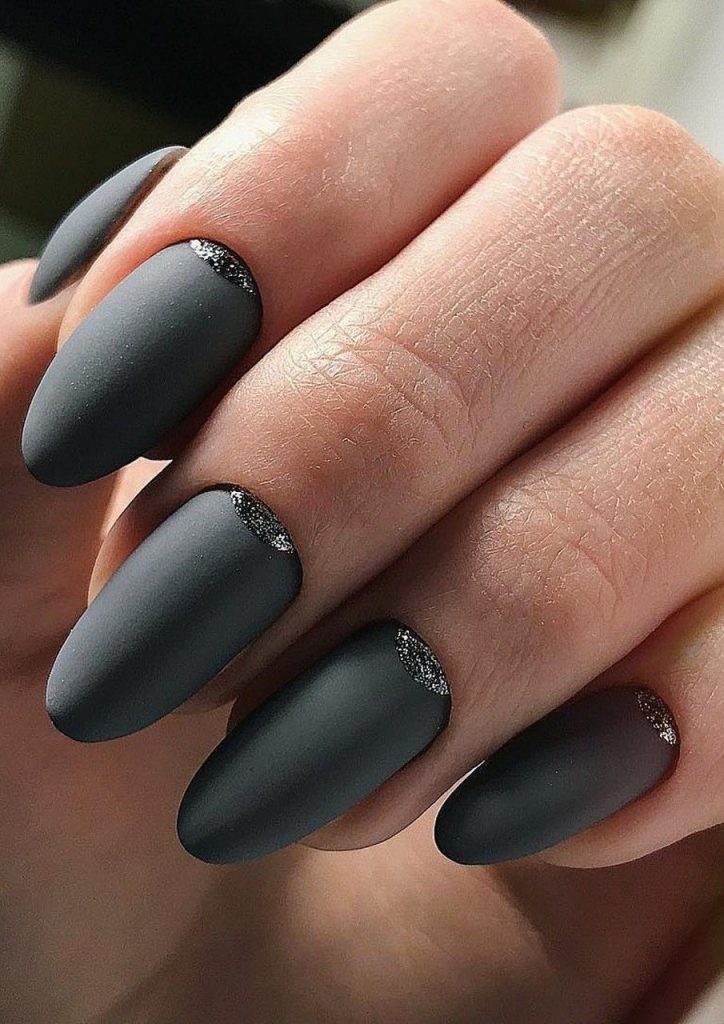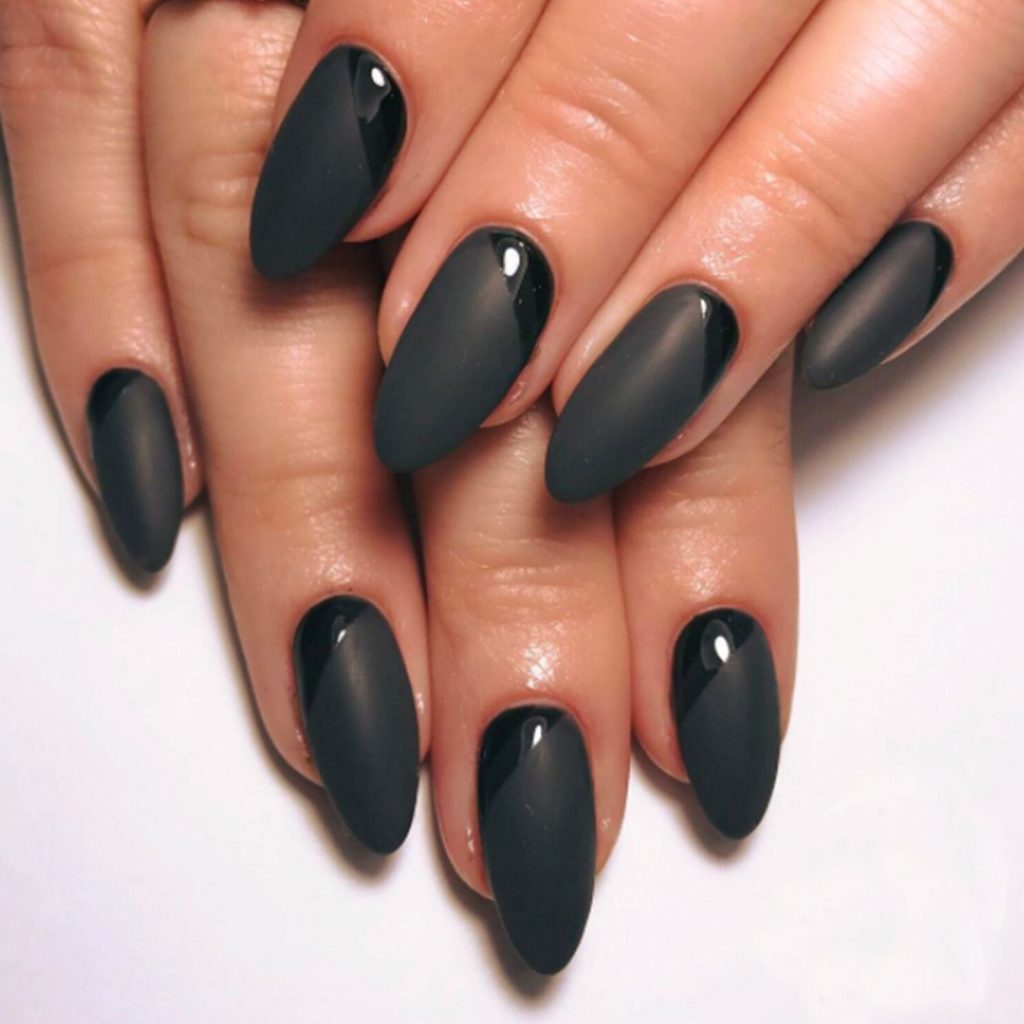 Black French Tips
Elegance lies in simplicity, and black French tips are the epitome of minimalist chic. Swap out the traditional white tips for glossy black, and you'll have a look that's both understated and eye-catching.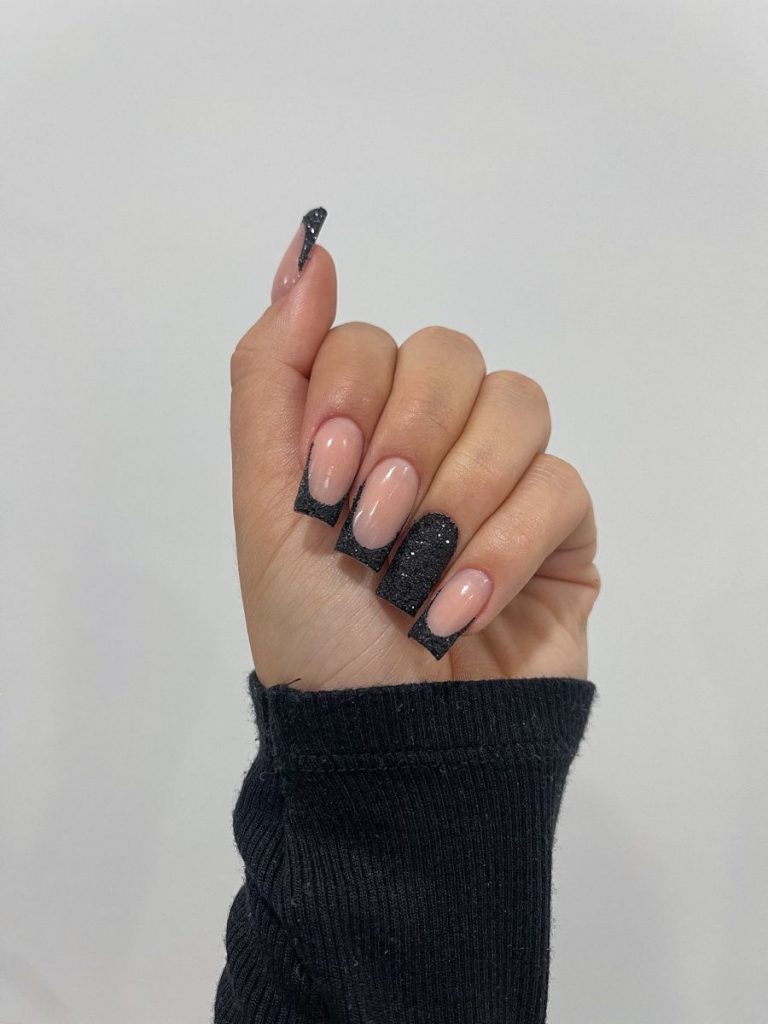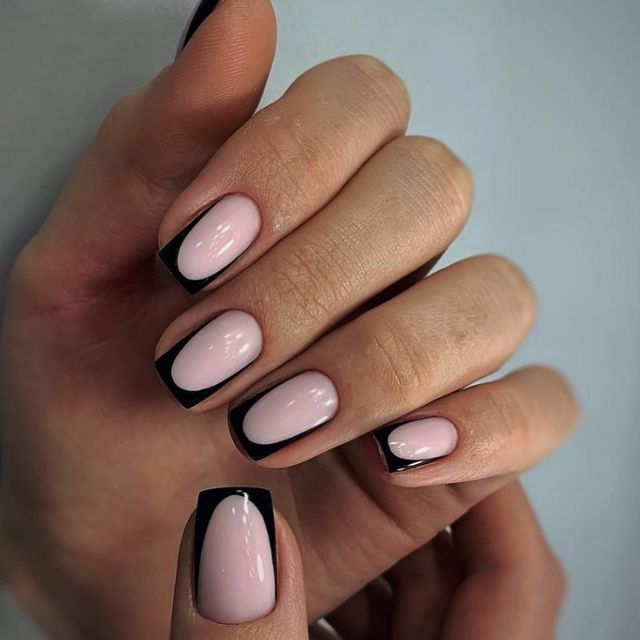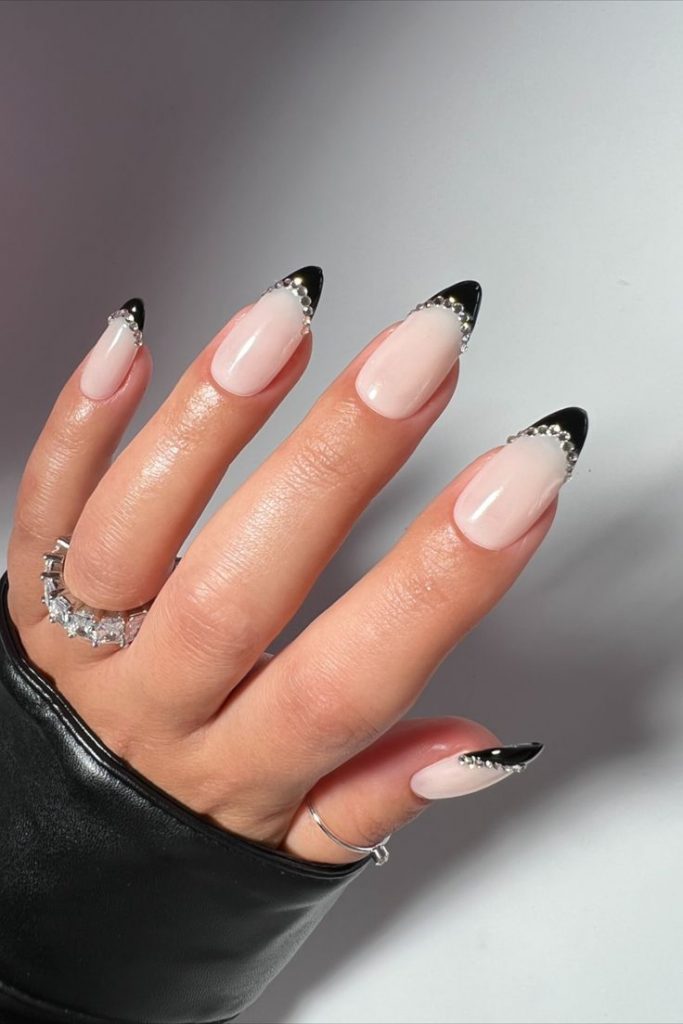 Negative Space Nails
Negative space nail art has been a trendsetter for a while, and it's not going away anytime soon. Combine black nails with negative space designs to create a captivating and modern look. Whether it's geometric shapes or delicate lines, the possibilities are endless.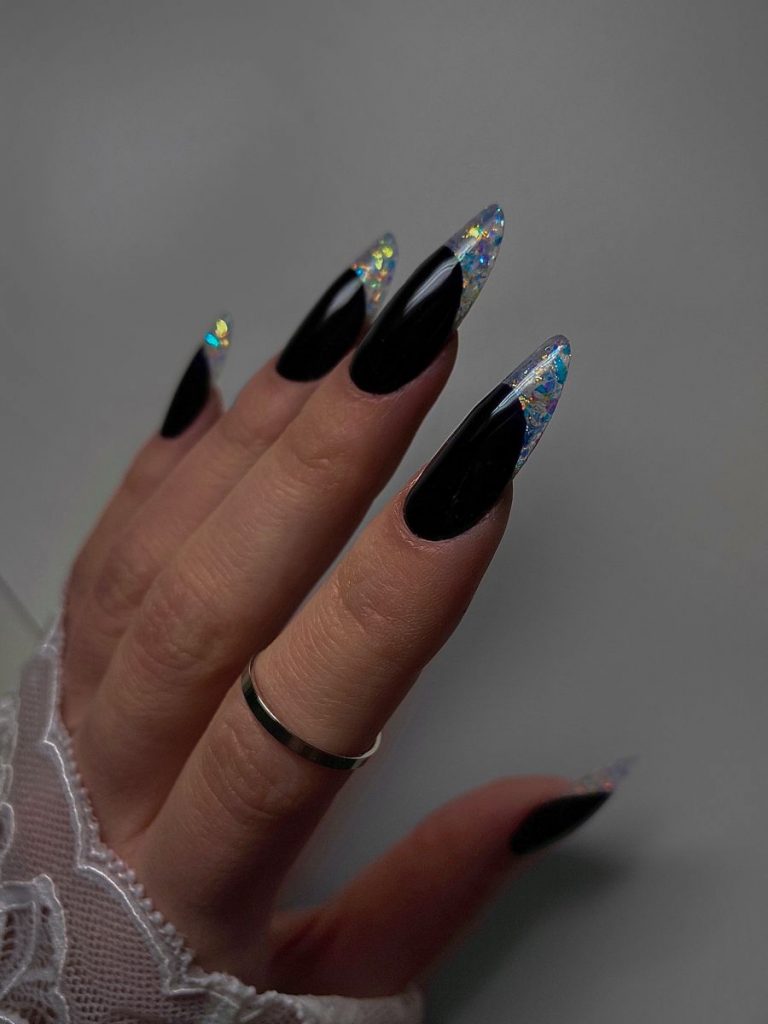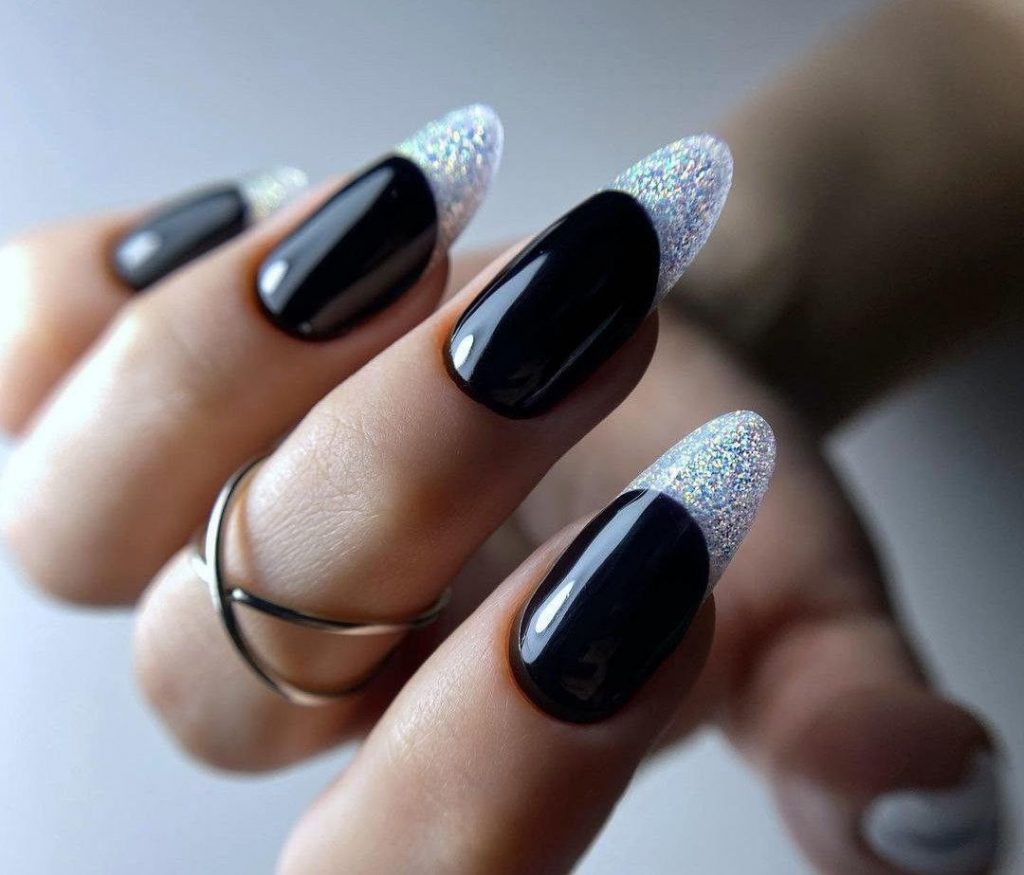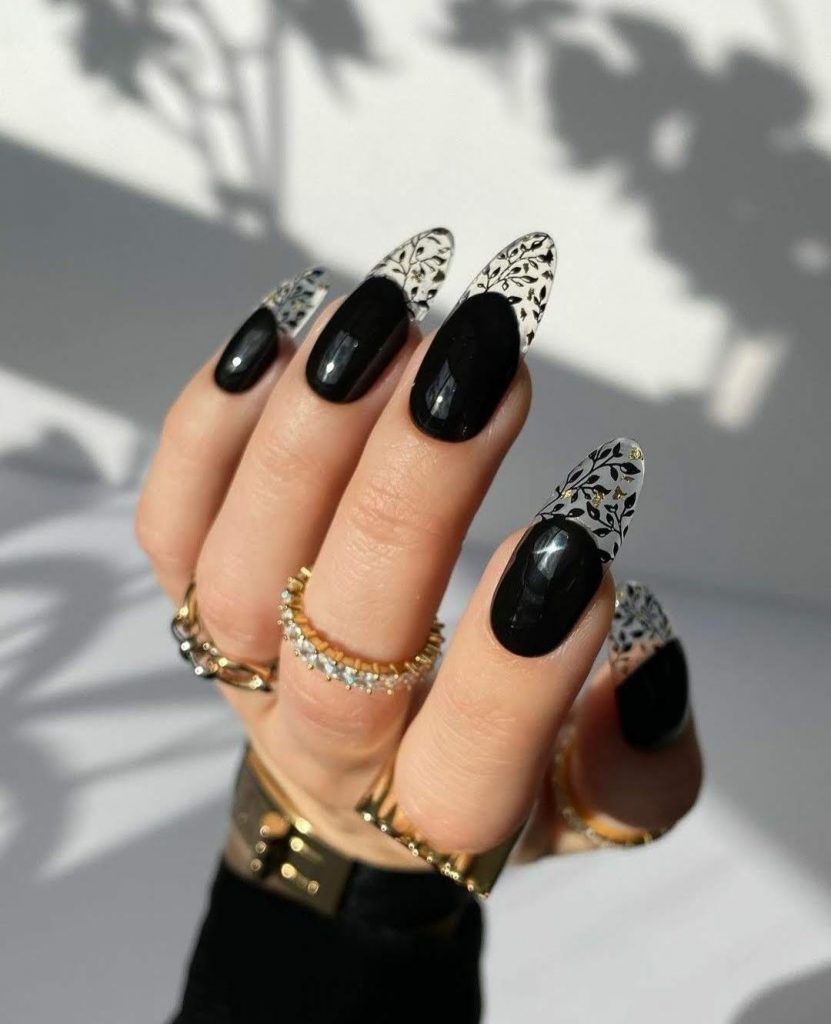 Black and Silver Glitter
For those who crave a bit of glamour, black nails with silver glitter are a stunning choice. The shimmering silver adds a touch of magic to your winter ensemble, making it ideal for holiday parties and celebrations.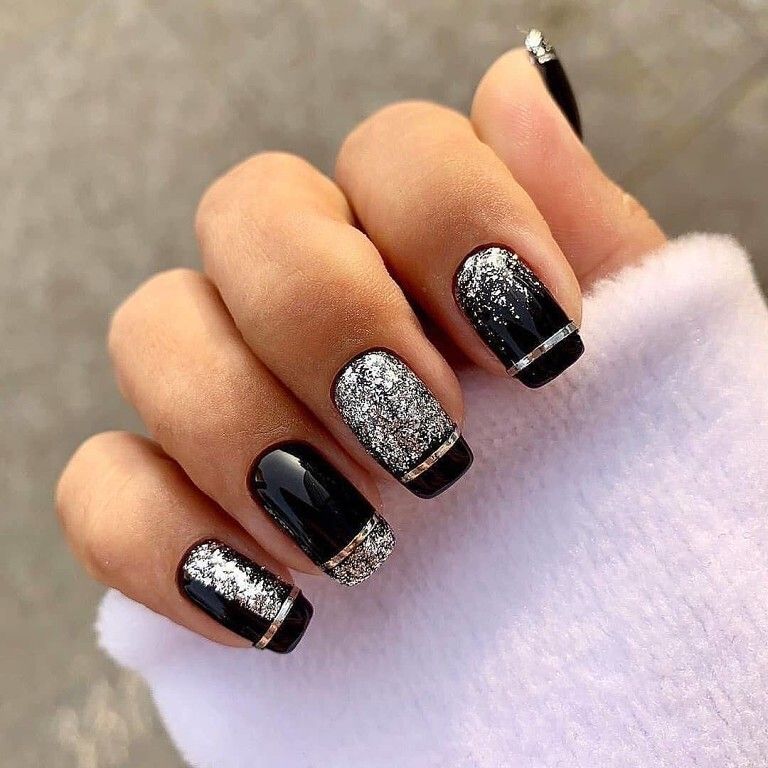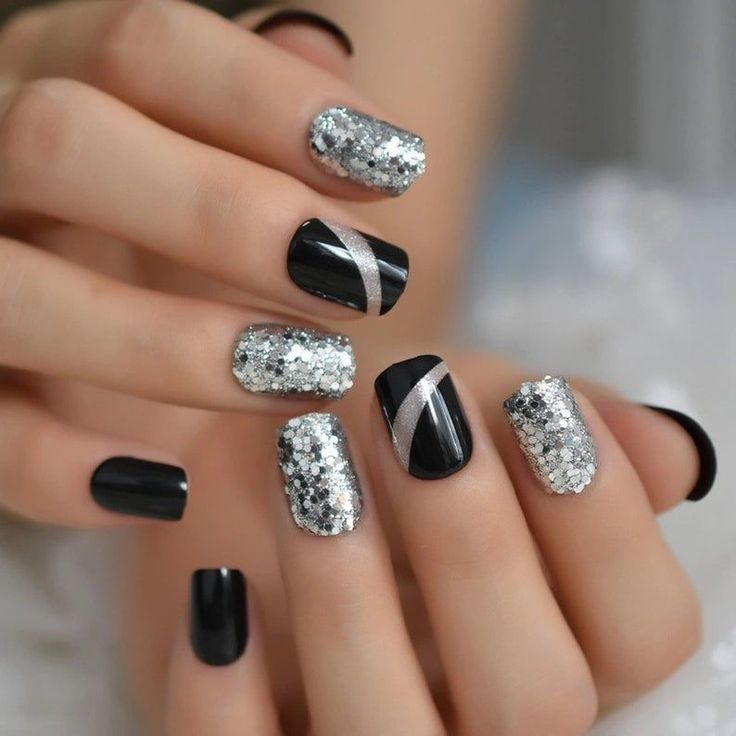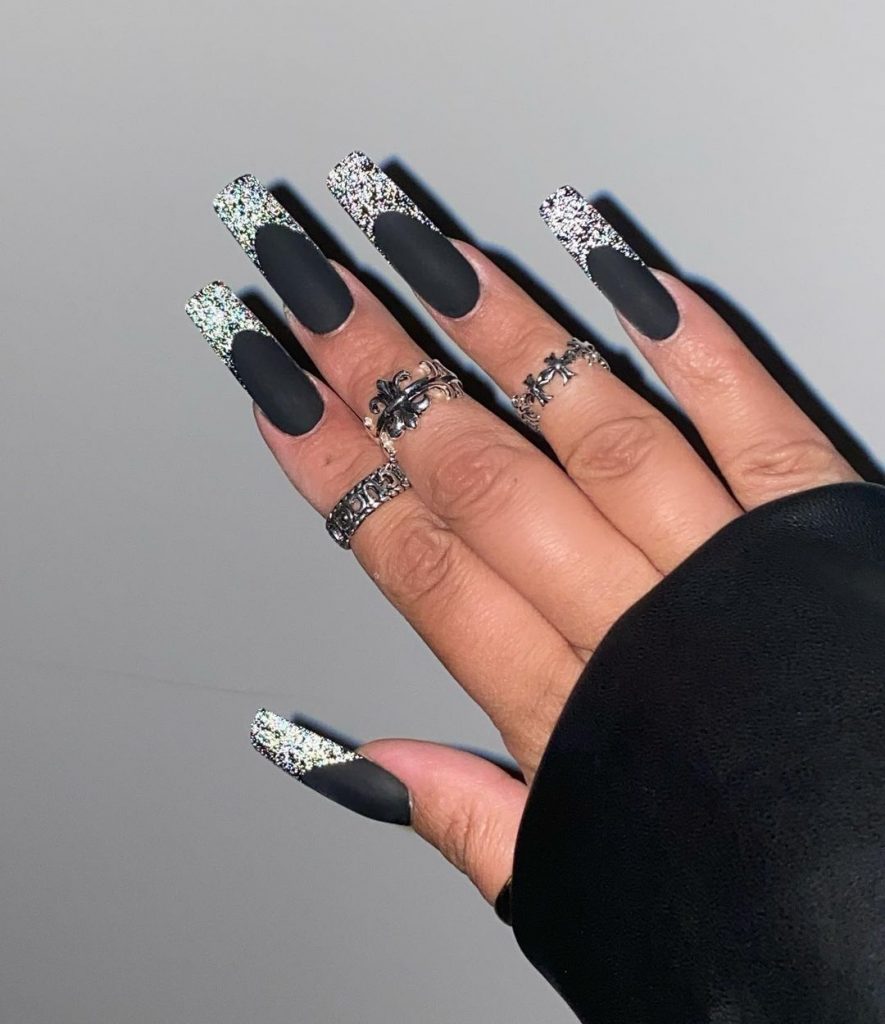 Black Marble Nails
Marble nails have been in the spotlight for a while, and black marble nails are perfect for the winter season. The intricate veins and patterns add an artistic flair to your nails that's sure to impress.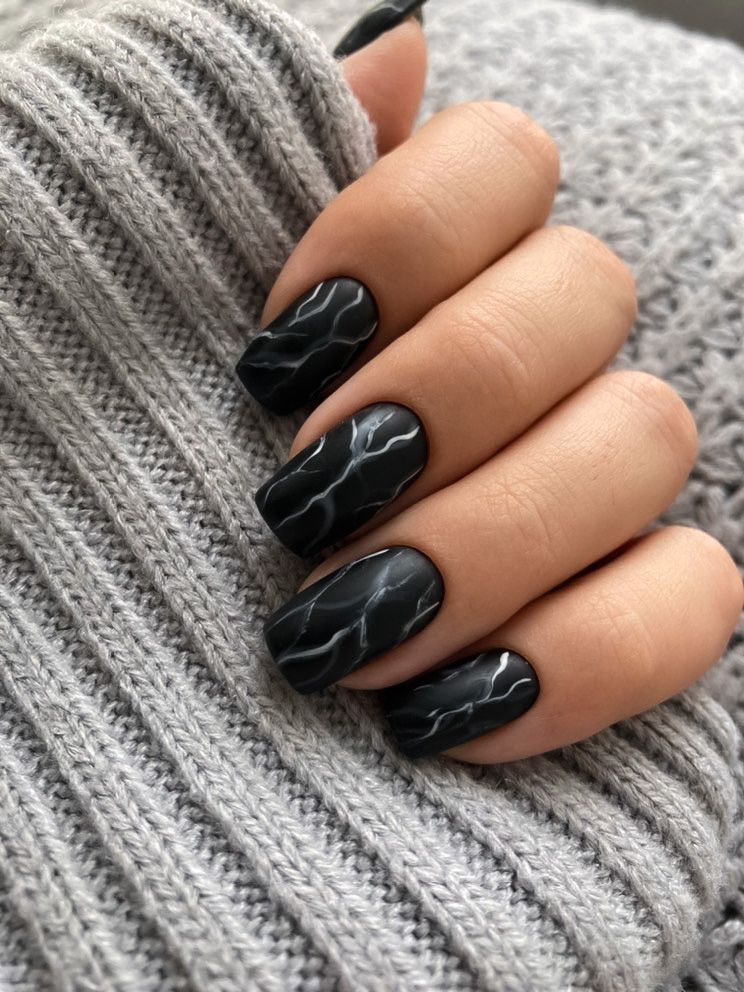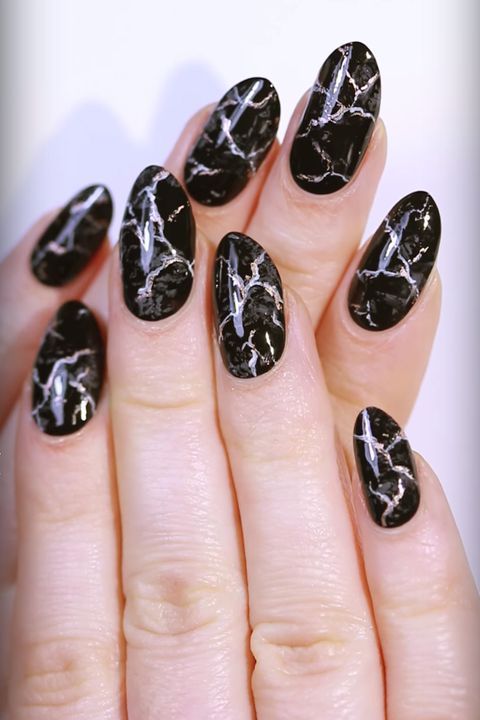 Save Pin