Nails
Black Nails 21 Ideas: Embracing Elegance with Dark Nail Art
Are you tired of the usual nail colors and looking to make a bold statement with your manicure? Look no further! Black nails are a trend that's here to stay, offering a touch of sophistication and edginess to your overall look. In this article, we'll explore a plethora of black nail ideas that cater to various styles, occasions, and preferences. From minimalist elegance to intricate designs, black nails can be incredibly versatile and impactful.
The Allure of Black Nails
Black nails exude a unique charm that effortlessly complements various skin tones and outfits. The dark and mysterious hue represents power, sophistication, and an unmistakable sense of confidence. Whether you're aiming for a classic look or a contemporary twist, black nails provide a versatile canvas for expressing your personal style.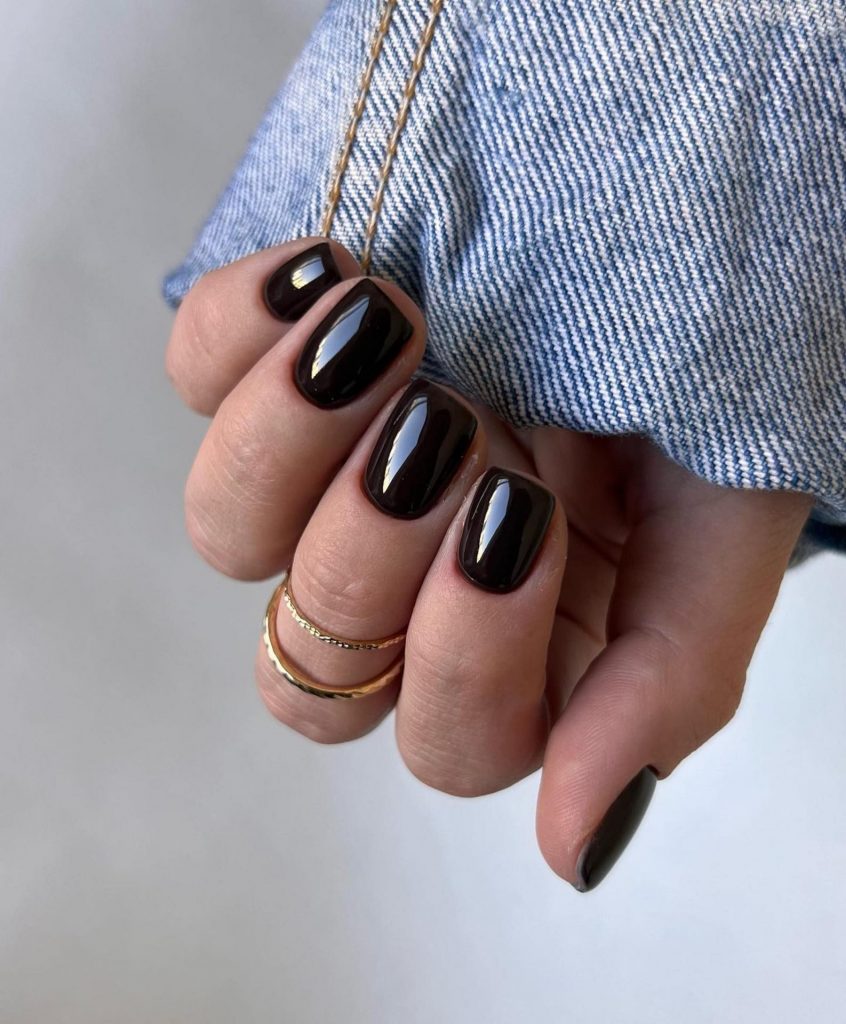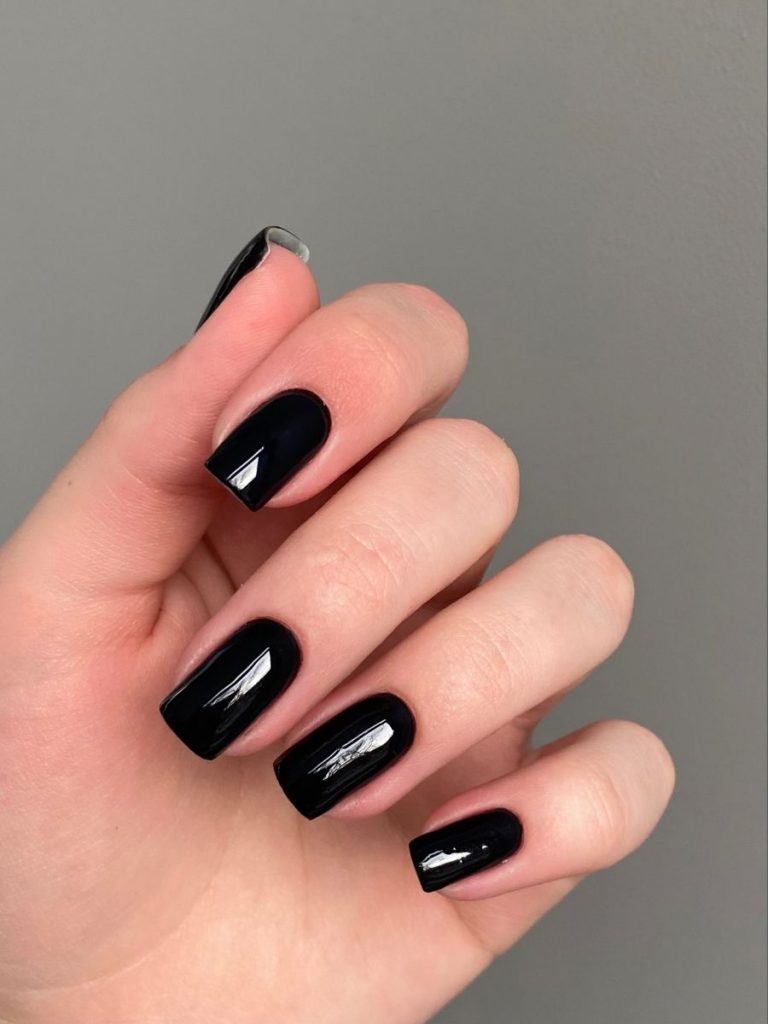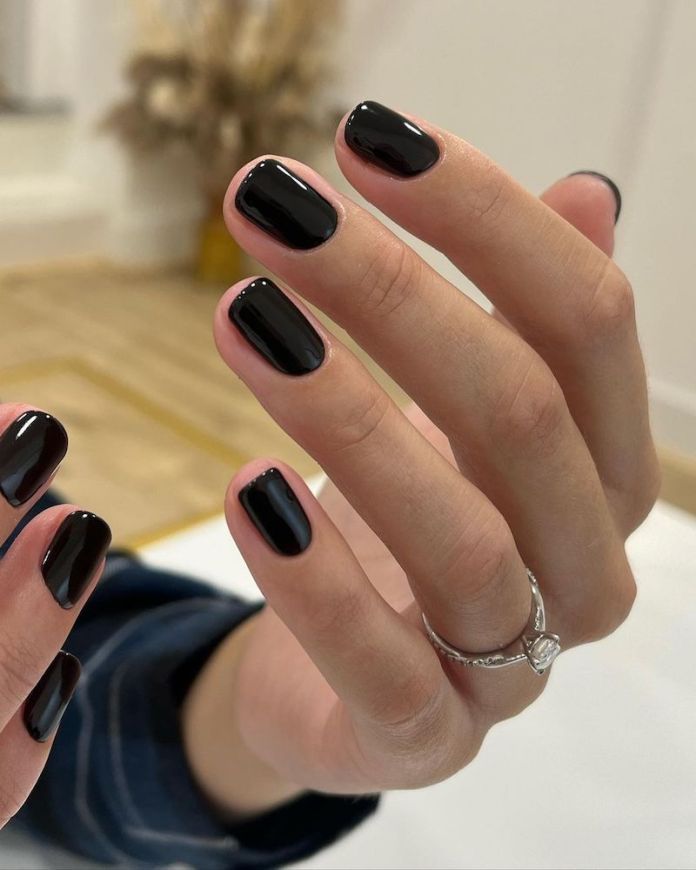 Minimalist Monochrome Magic
For those who appreciate subtlety, a minimalist approach to black nails can speak volumes. A sleek black manicure with clean lines can offer a timeless and sophisticated look suitable for both formal and casual settings. The simplicity of monochrome nails allows your hands to make a statement without overpowering your overall ensemble.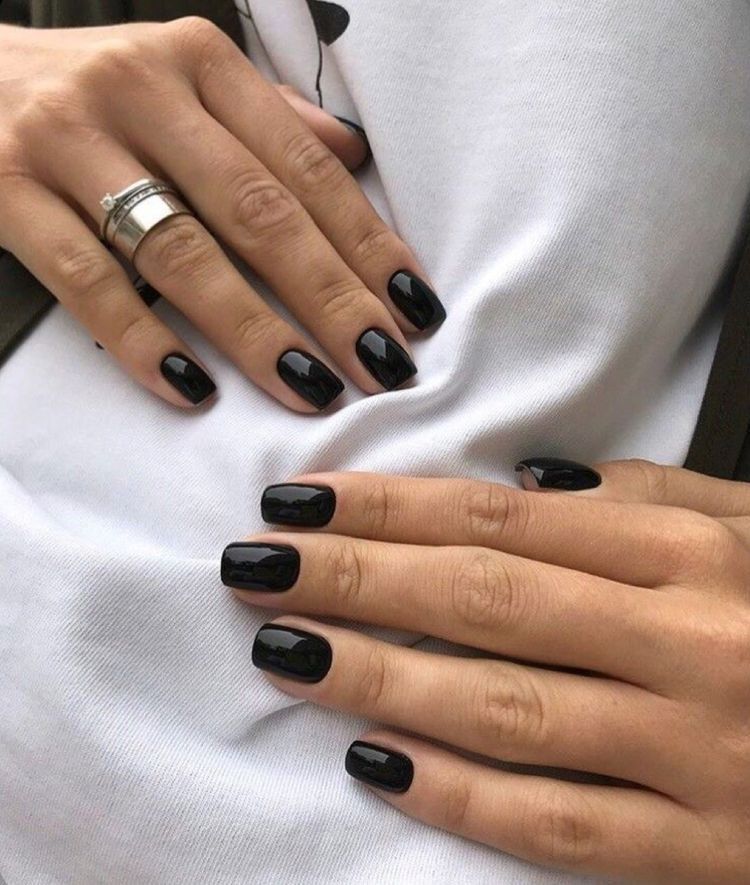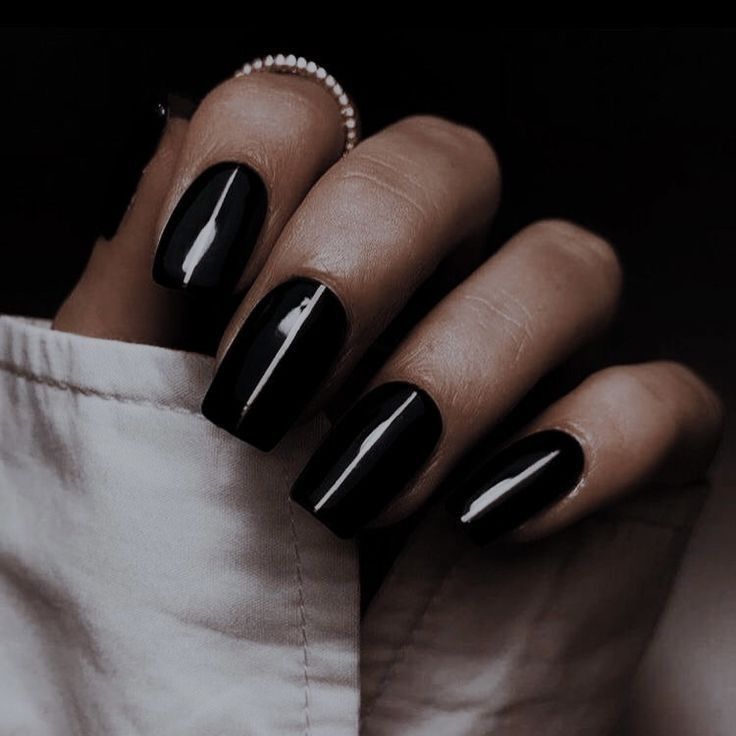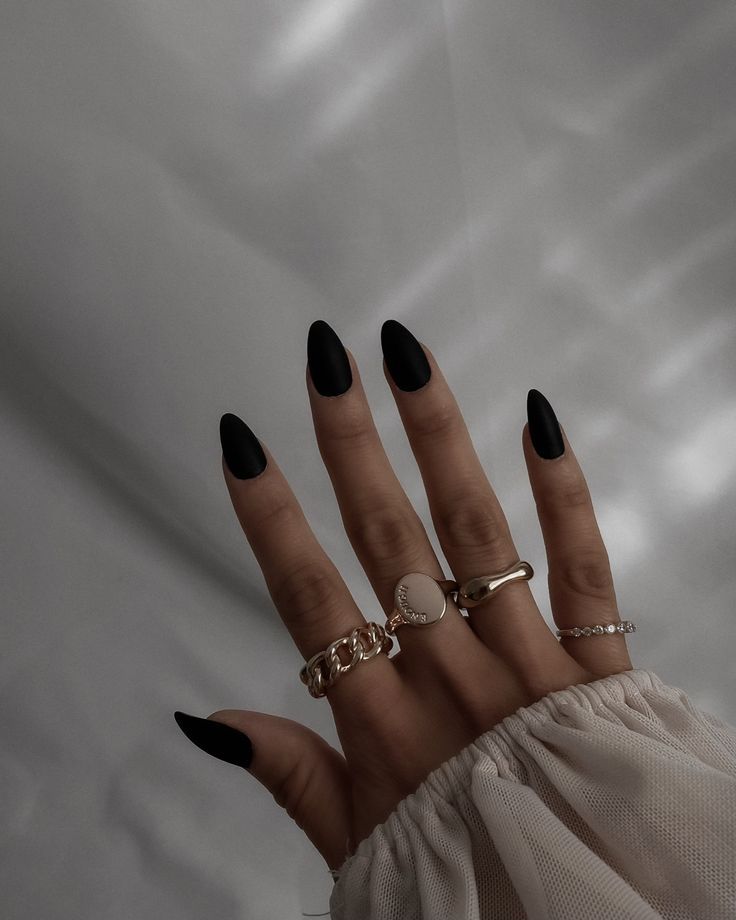 Glamorous Black and Gold
Combining black with gold accents creates a lavish and captivating aesthetic. Gold embellishments, whether in the form of intricate patterns, foil designs, or glittery gradients, add a touch of opulence to your black nails. This combination is perfect for special occasions when you want your nails to shimmer and shine.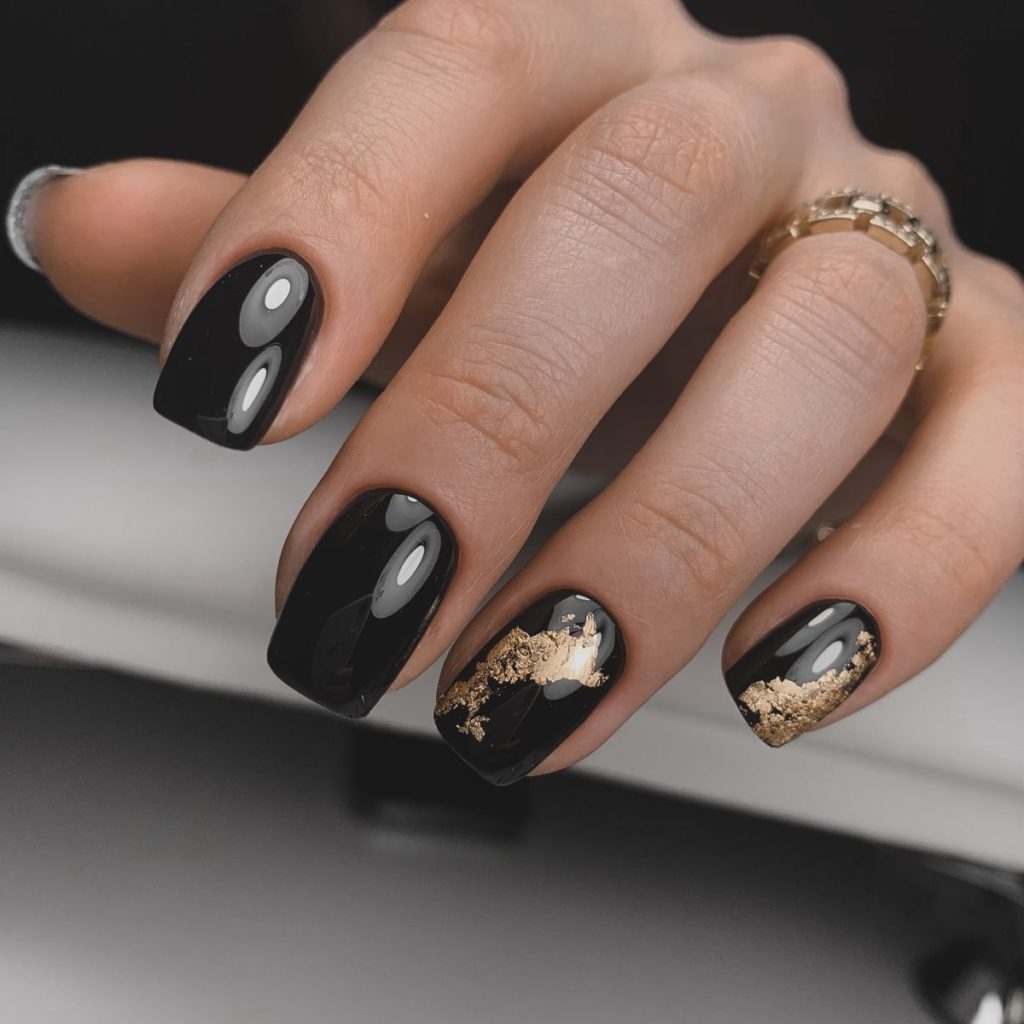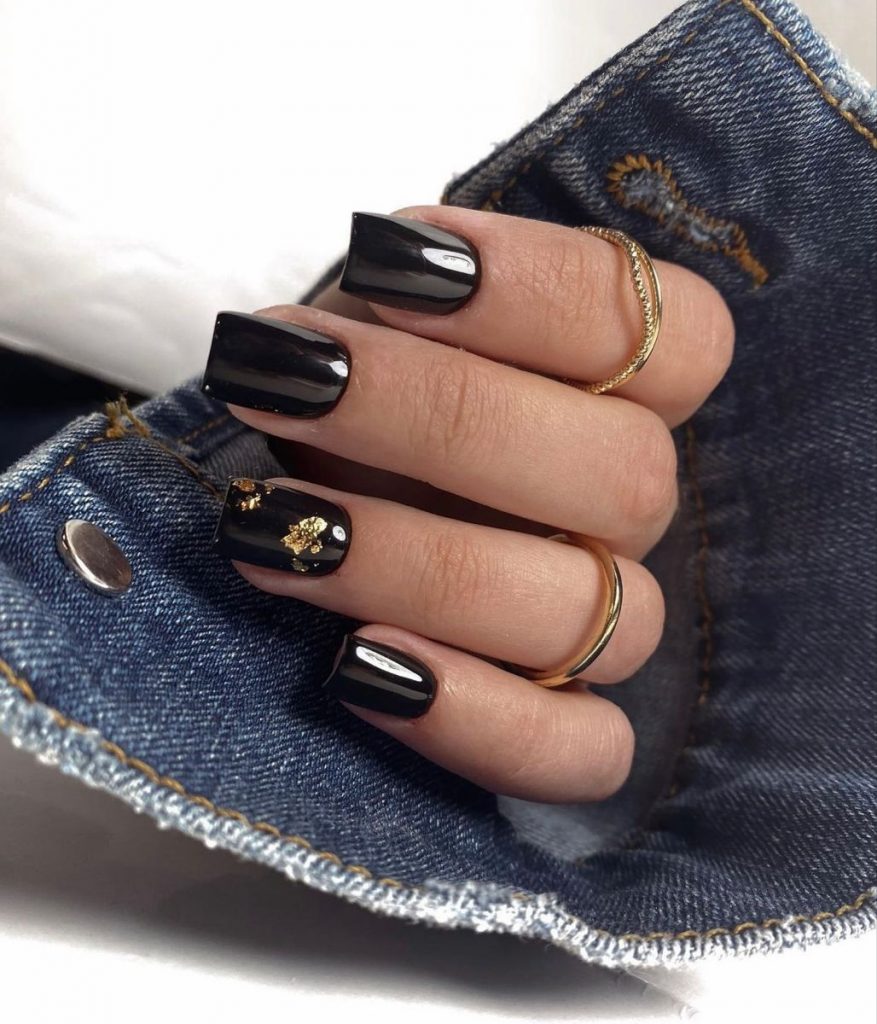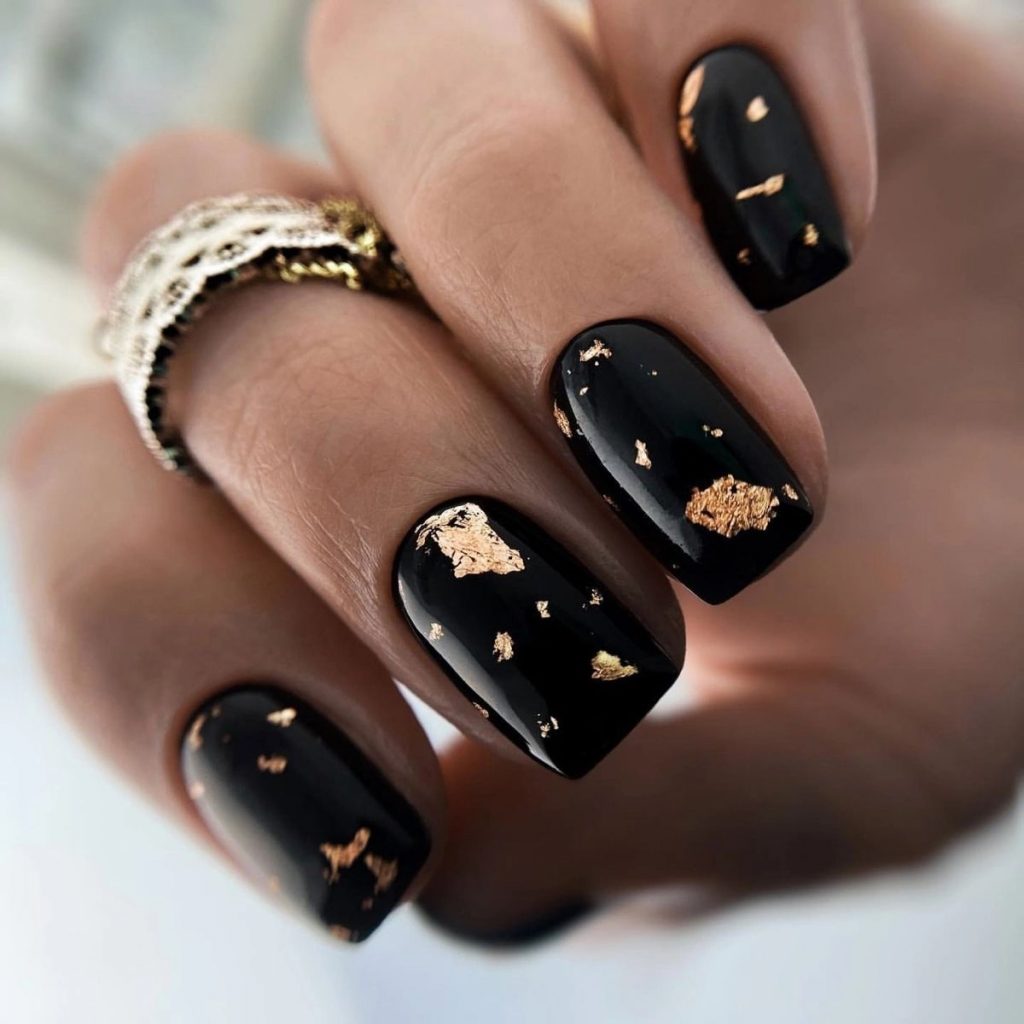 Edgy Matte Black Nails
Matte black nails are the epitome of edgy chic. The velvety texture of matte polish transforms your nails into a captivating tactile experience. Matte black can stand alone or serve as a base for various nail art designs, allowing you to experiment with geometric shapes, negative space, and more.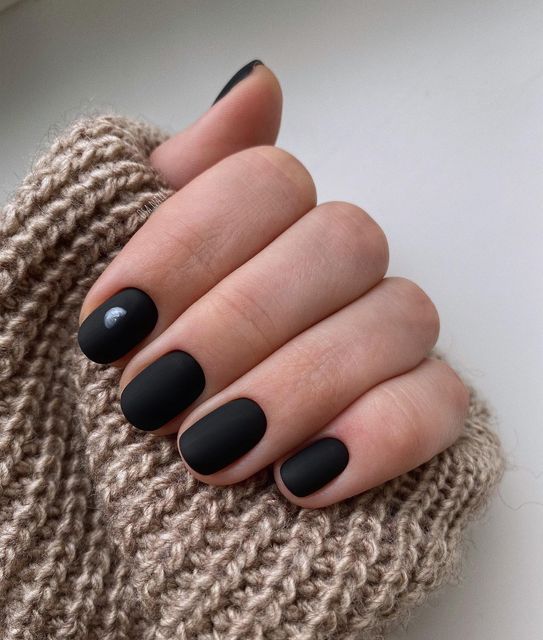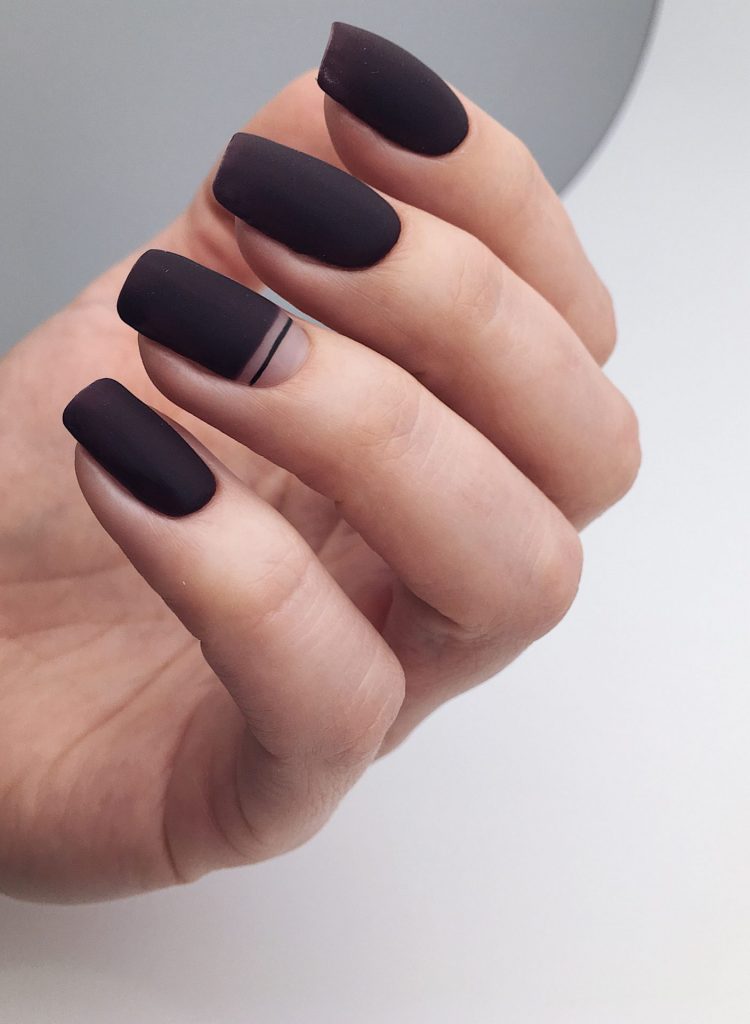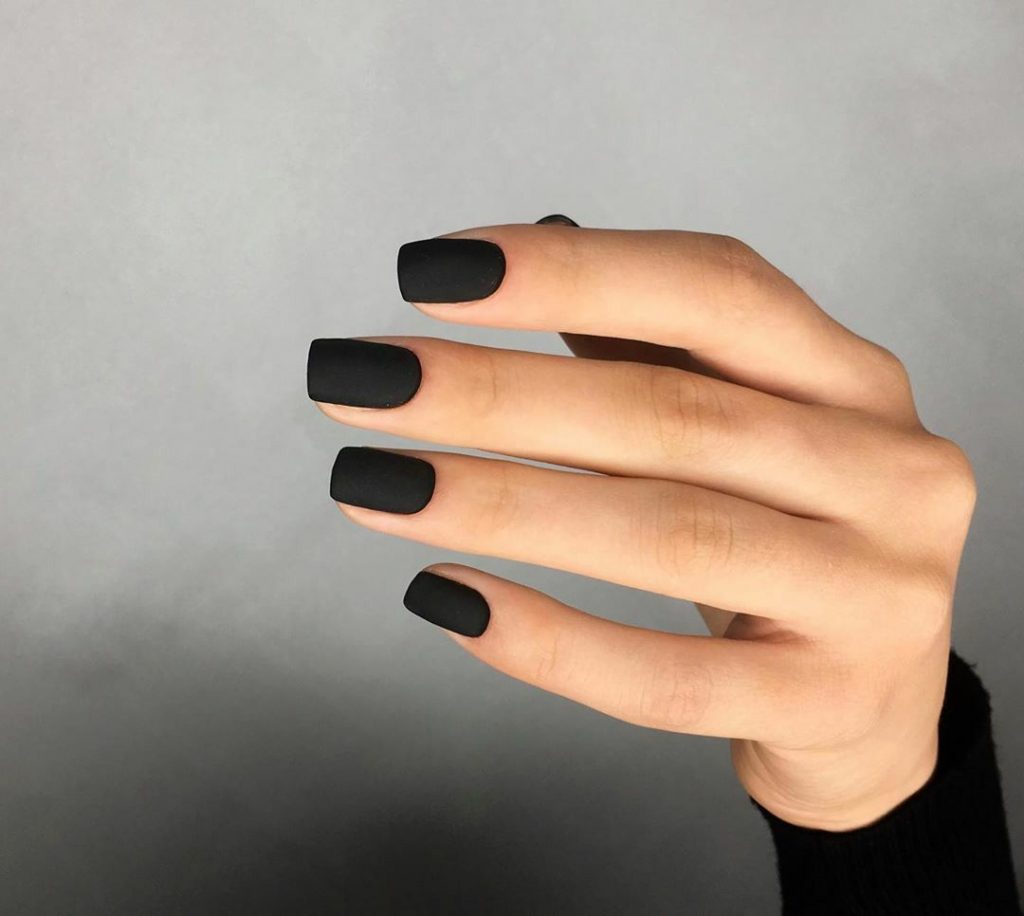 Intricate Gothic Designs
If you're drawn to the dark and romantic allure of gothic aesthetics, intricate black nail designs can be an ideal choice. Think delicate lace patterns, Victorian-inspired motifs, and tiny studs that evoke a sense of mystery and elegance. These designs are a true testament to the artistry that can be achieved on a small canvas.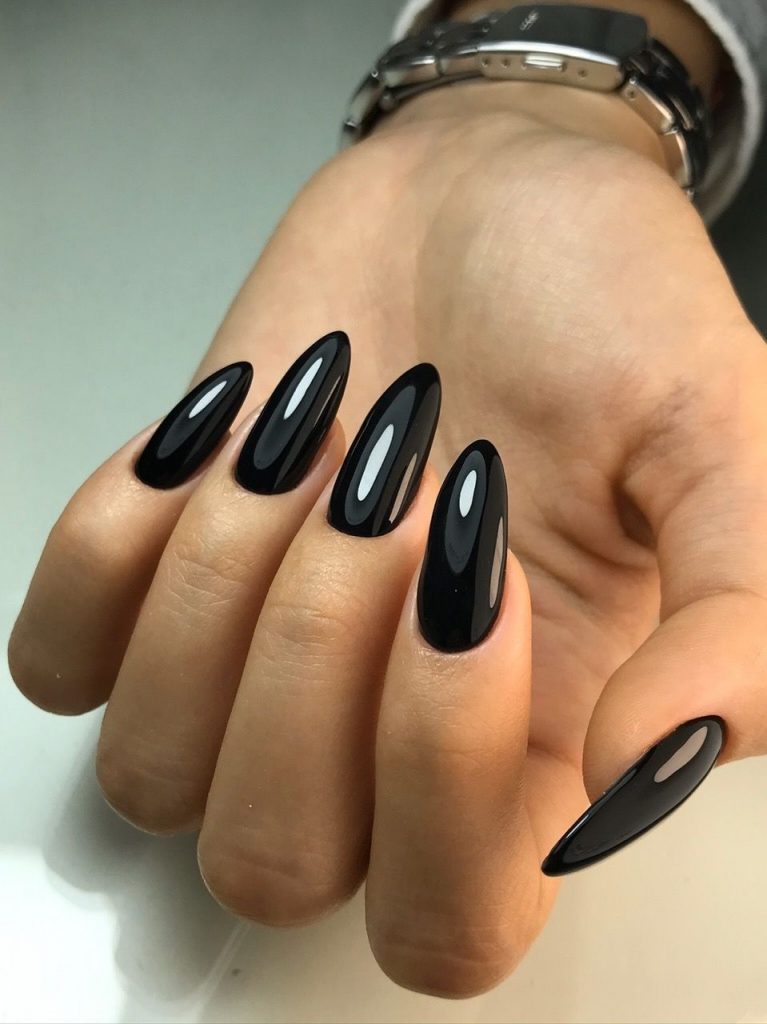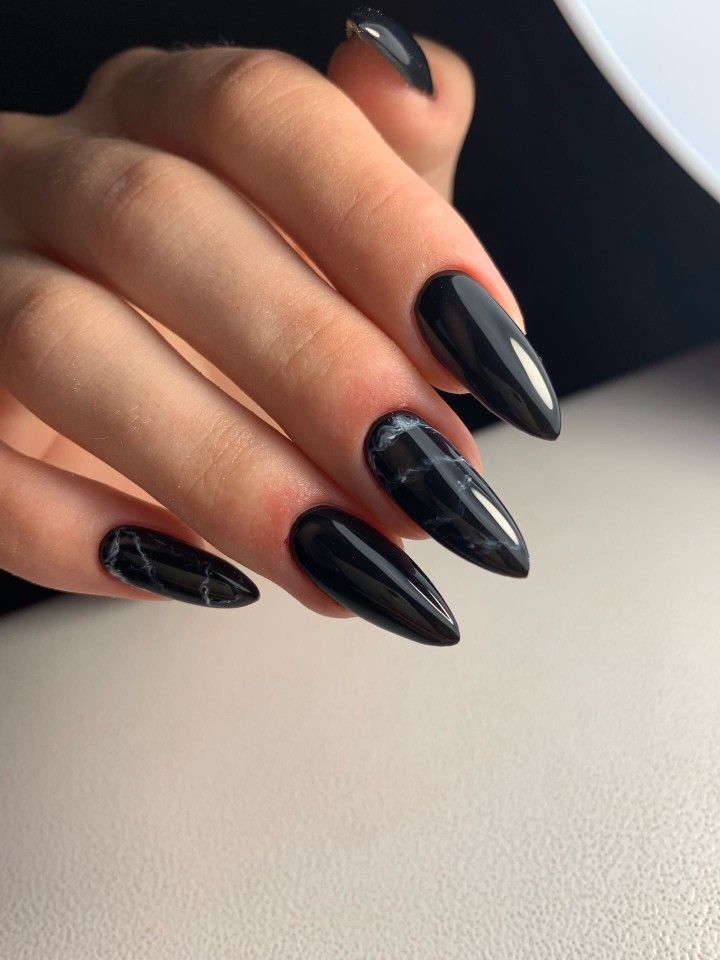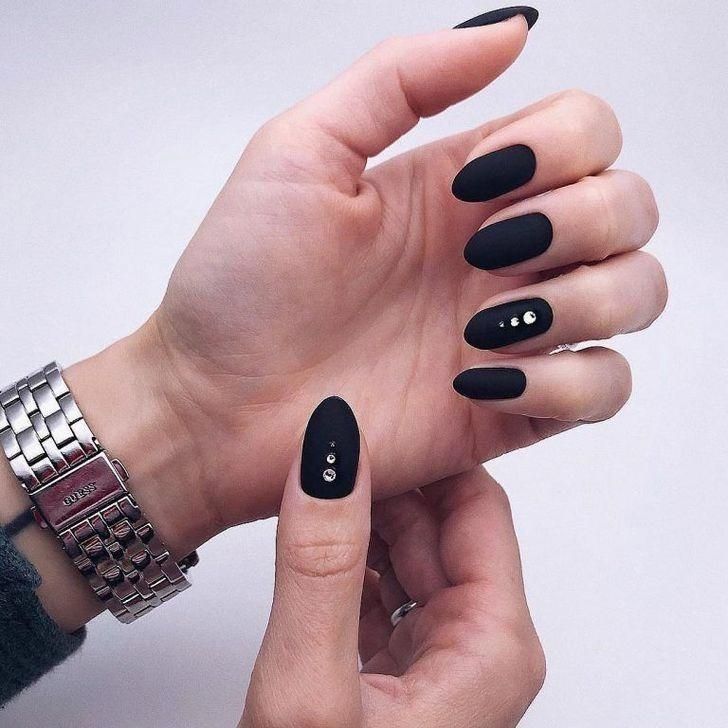 Black Nails for Different Occasions
Black nails aren't limited to a specific event or season. They're versatile enough to accompany you to a formal gala, a casual hangout, or a spooky Halloween party. By accessorizing or choosing the right nail art, you can adapt black nails to any occasion, making them an essential addition to your nail color collection.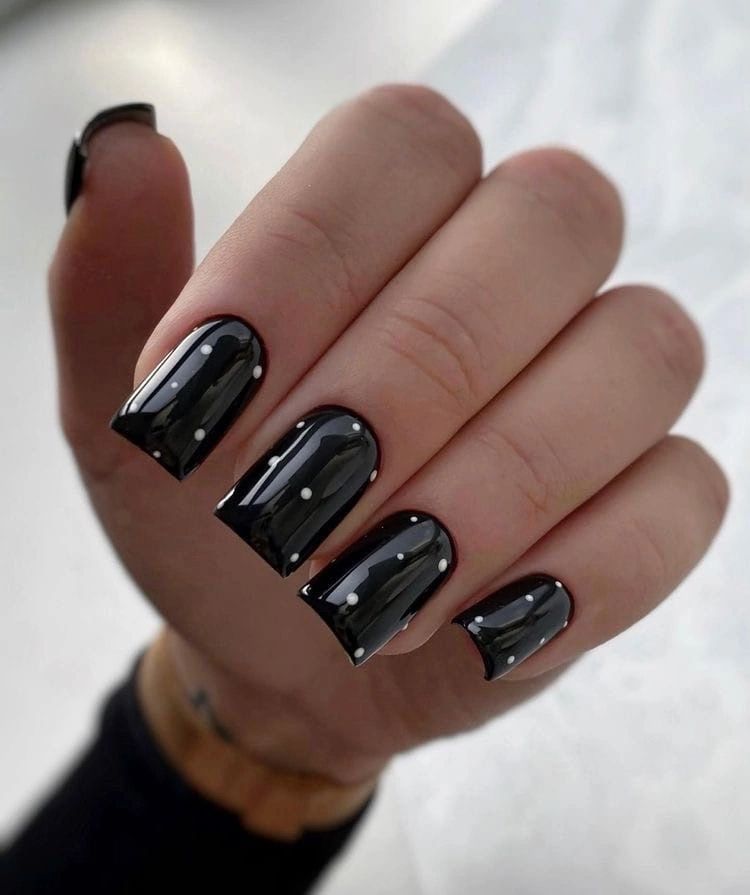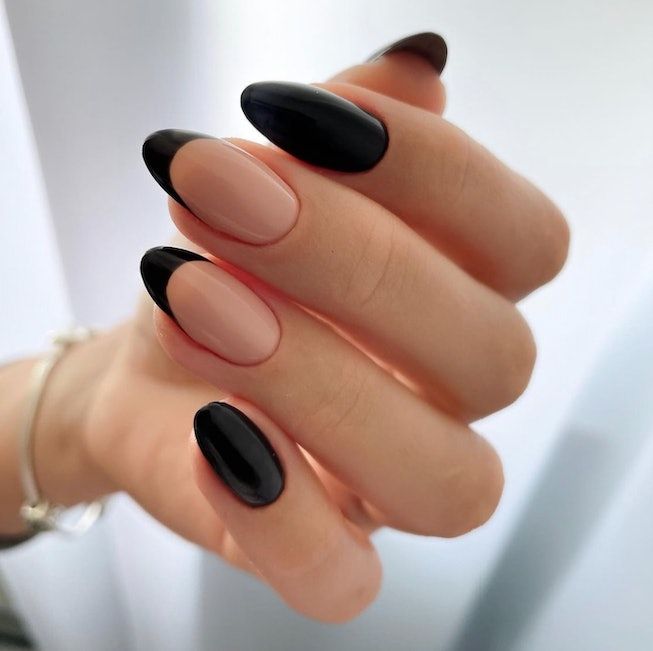 Nail Care for Long-Lasting Elegance
Maintaining the allure of black nails goes beyond just the polish. Proper nail care, including moisturizing cuticles, filing nails to a desired shape, and using a quality top coat, ensures your manicure lasts longer. Black nails demand attention, so it's important to keep them in top-notch condition.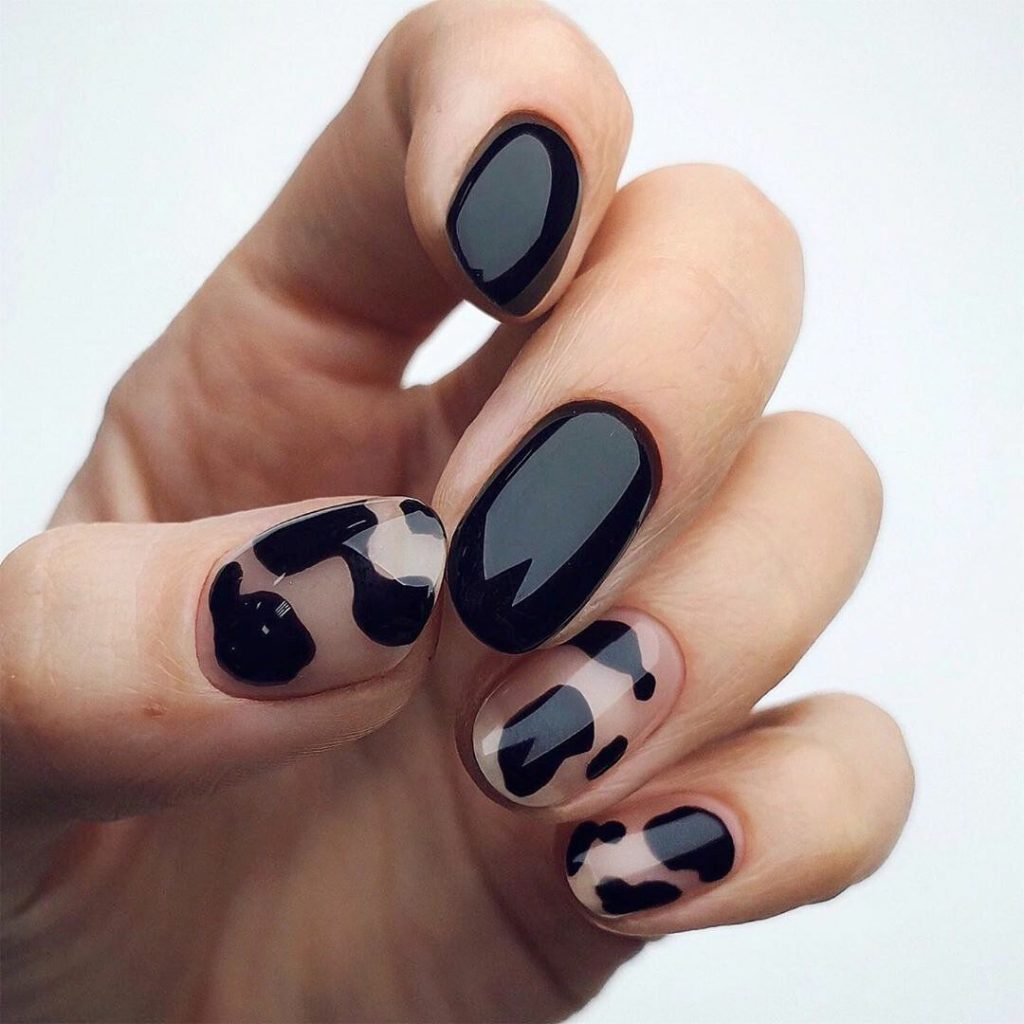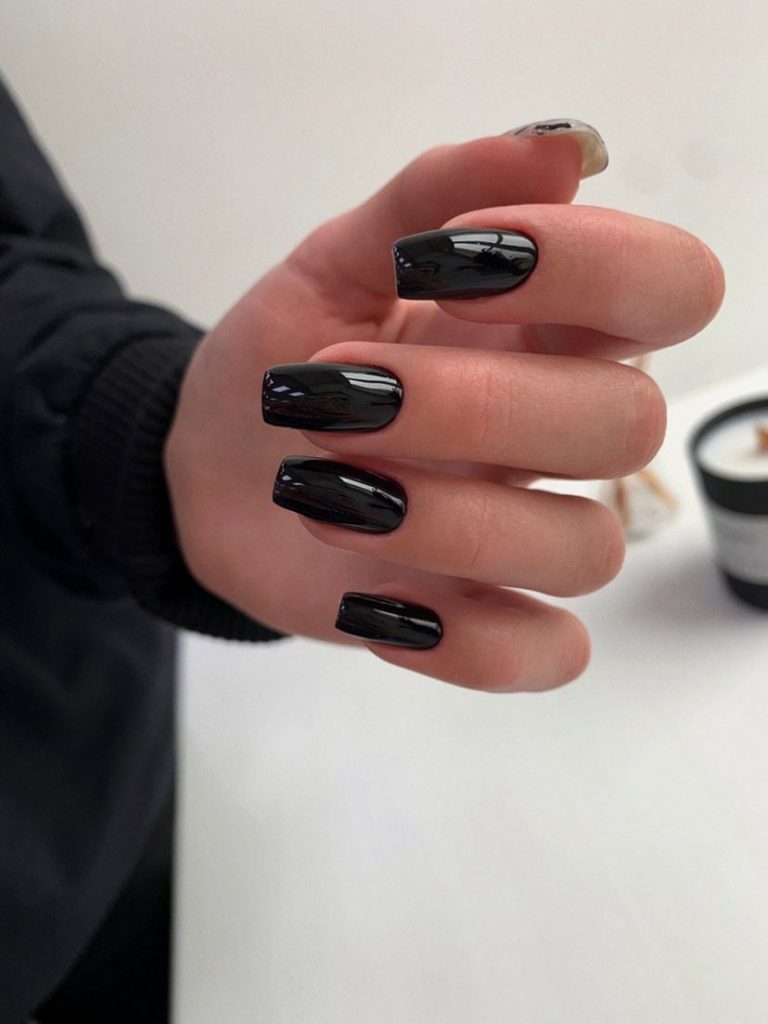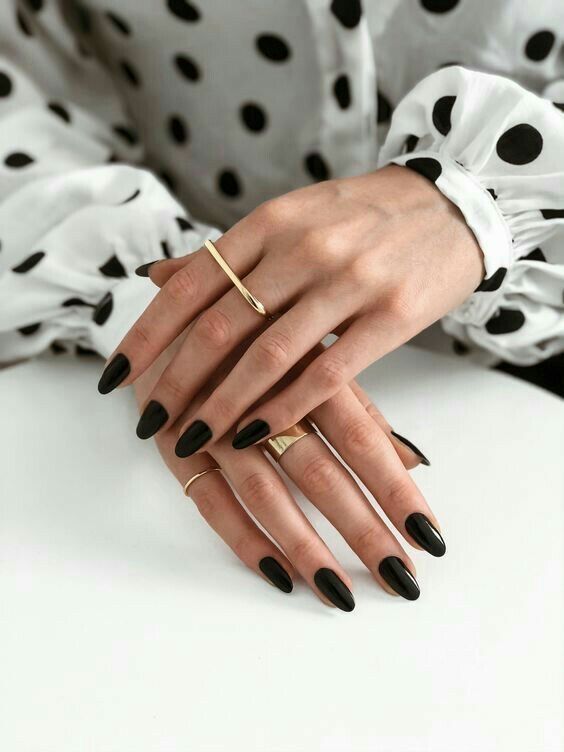 Save Pin