Nails
Blue and White Nails 18 Ideas: Embrace Elegance with Stunning Nail Designs
If you're on the lookout for nail designs that radiate elegance and versatility, look no further than blue and white nails. The combination of these two classic colors not only portrays a sense of sophistication but also offers a wide array of design possibilities. Whether you're aiming for a subtle everyday look or a glamorous statement for a special occasion, blue and white nails can be tailored to your preferences. In this article, we'll explore a plethora of creative ideas that combine blue and white hues to create captivating nail designs that are sure to turn heads.
Subtle Splendor: Minimalistic Blue and White Tips
Starting with a classic, the minimalistic blue and white tips design offers a clean and timeless look. By applying a light blue base and accentuating the tips with white polish, you can achieve a chic and understated style suitable for any occasion.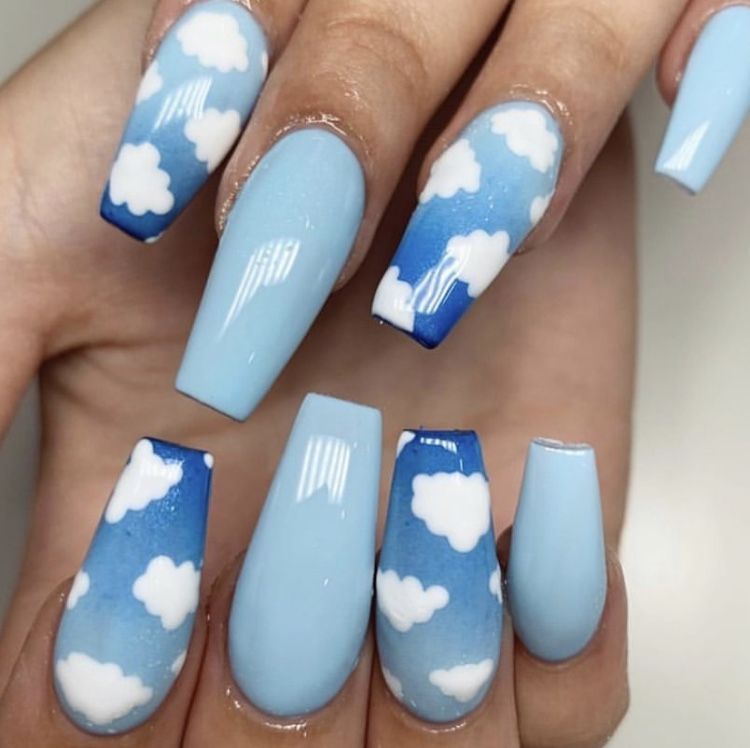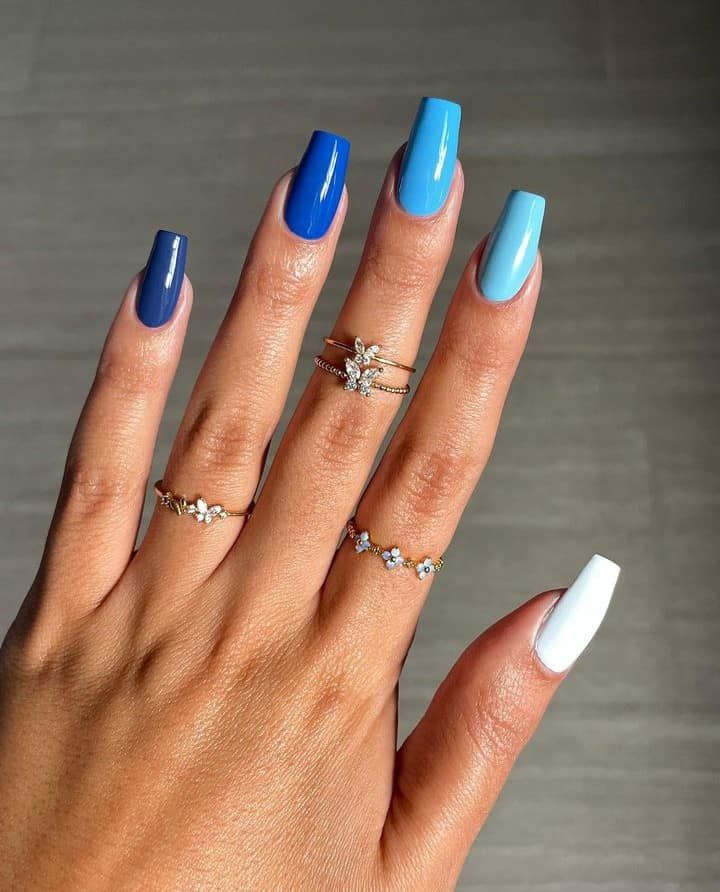 Ocean-Inspired Elegance: Wave and Seashell Accents
Capture the serenity of the ocean with intricate wave and seashell nail accents. Using varying shades of blue and white, you can create a mesmerizing depiction of the sea that adds a touch of elegance to your nails.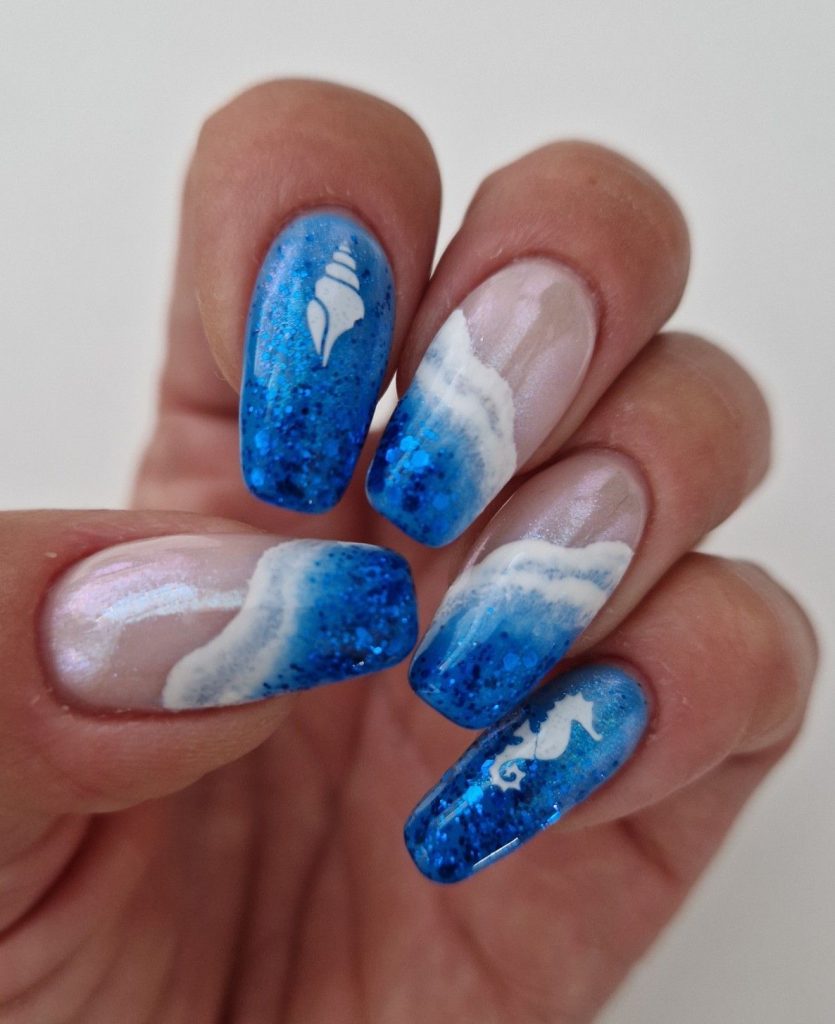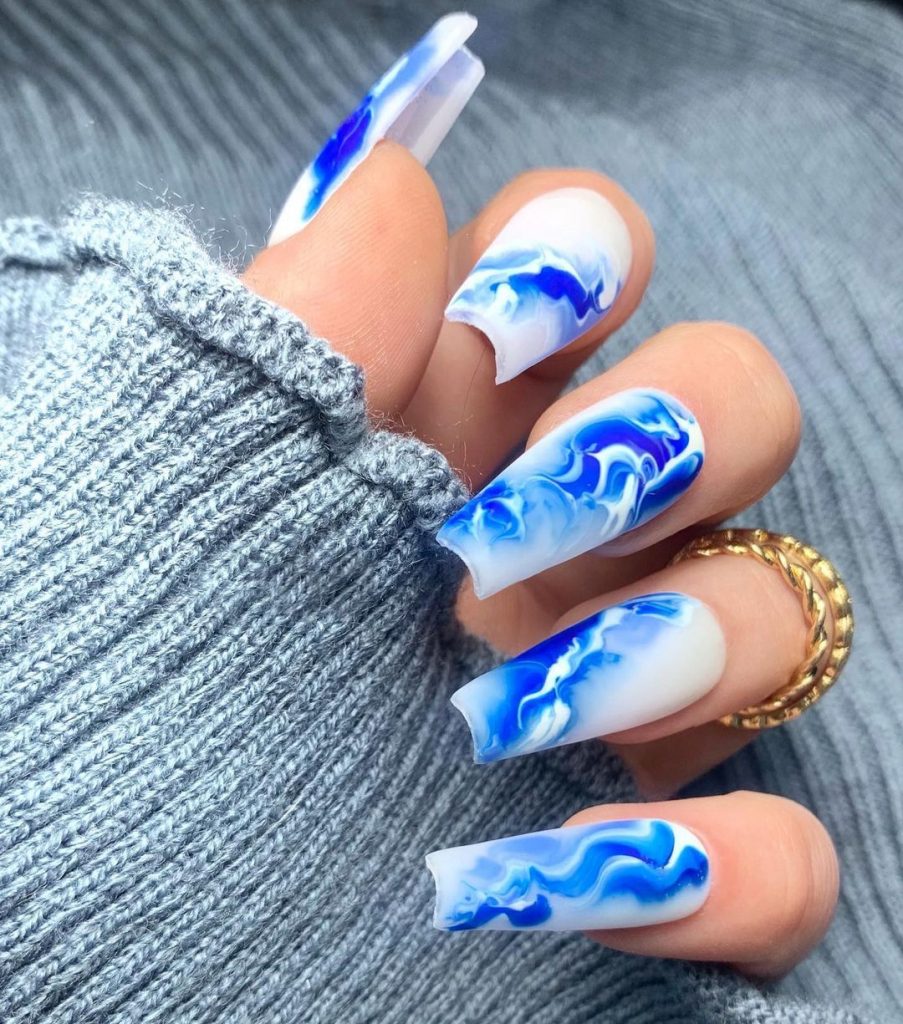 Floral Fusion: Blue and White Blossom Designs
Bring the beauty of flowers to your fingertips with delicate blue and white blossom nail designs. These intricate floral patterns celebrate nature's grace while adding a touch of femininity to your nails.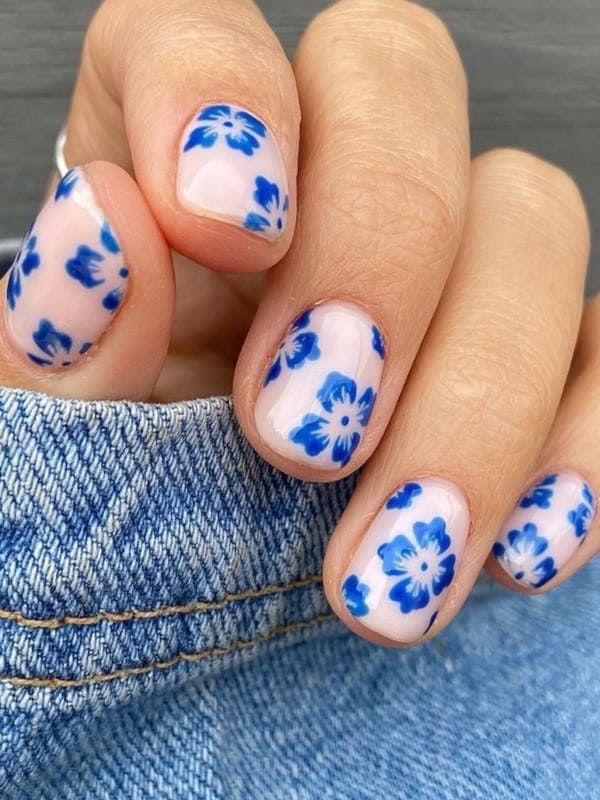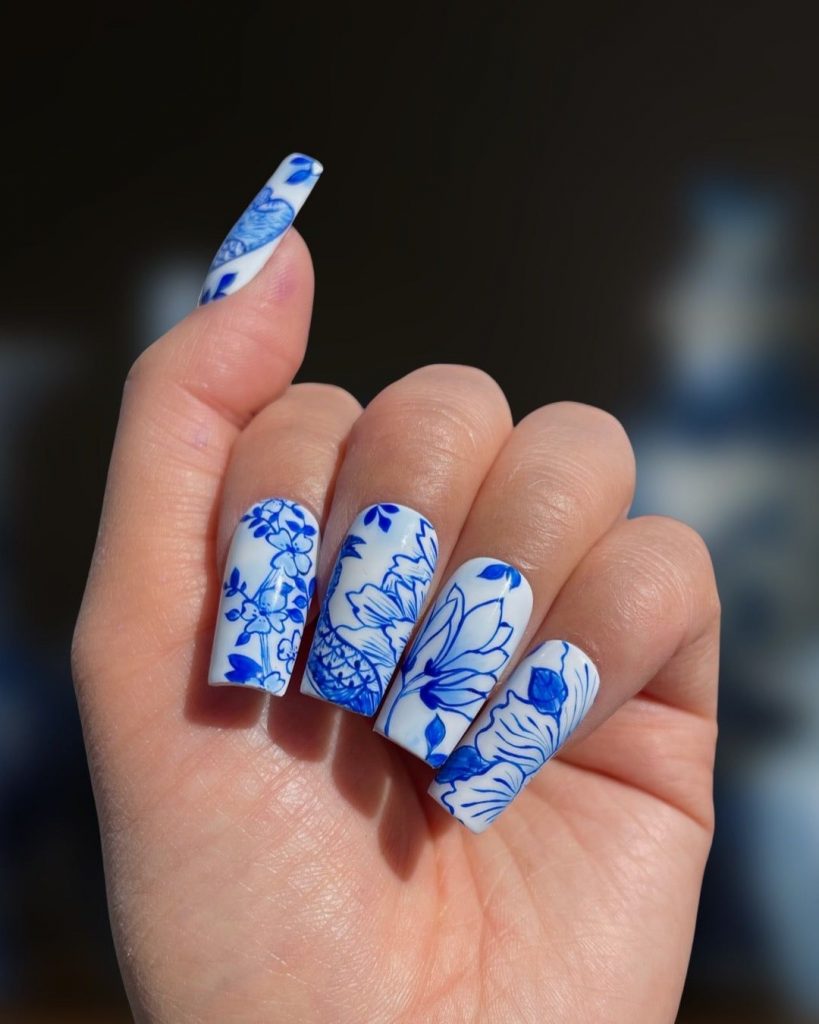 Whimsical Cloudscape: Dreamy Sky Nail Art
Transform your nails into a whimsical cloudscape by combining soft blue hues with fluffy white clouds. This dreamy nail art design evokes a sense of tranquility and imagination.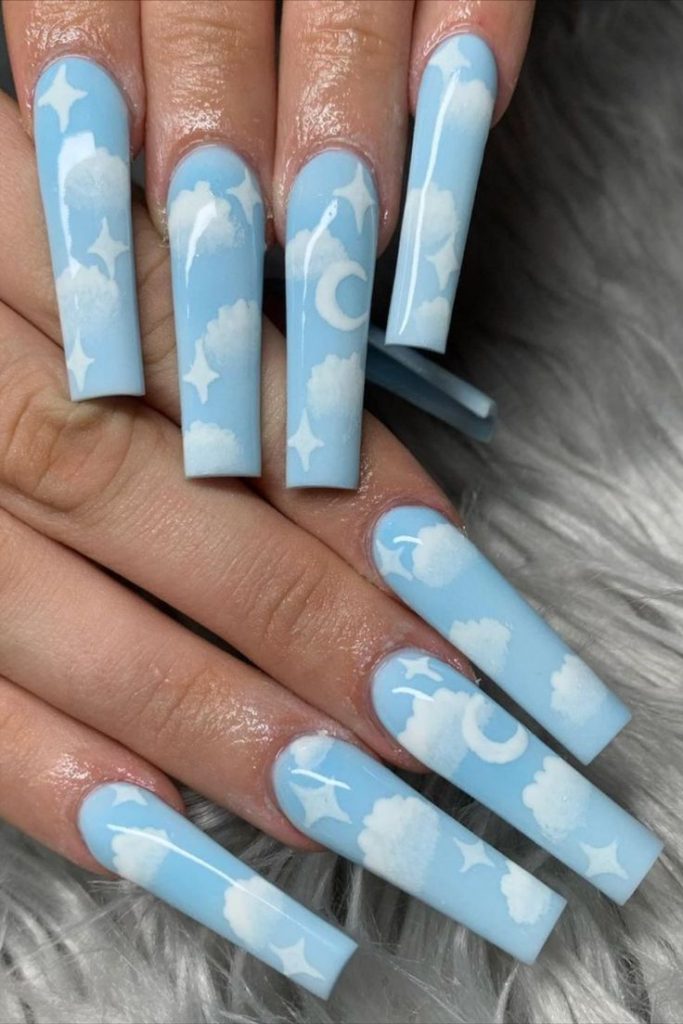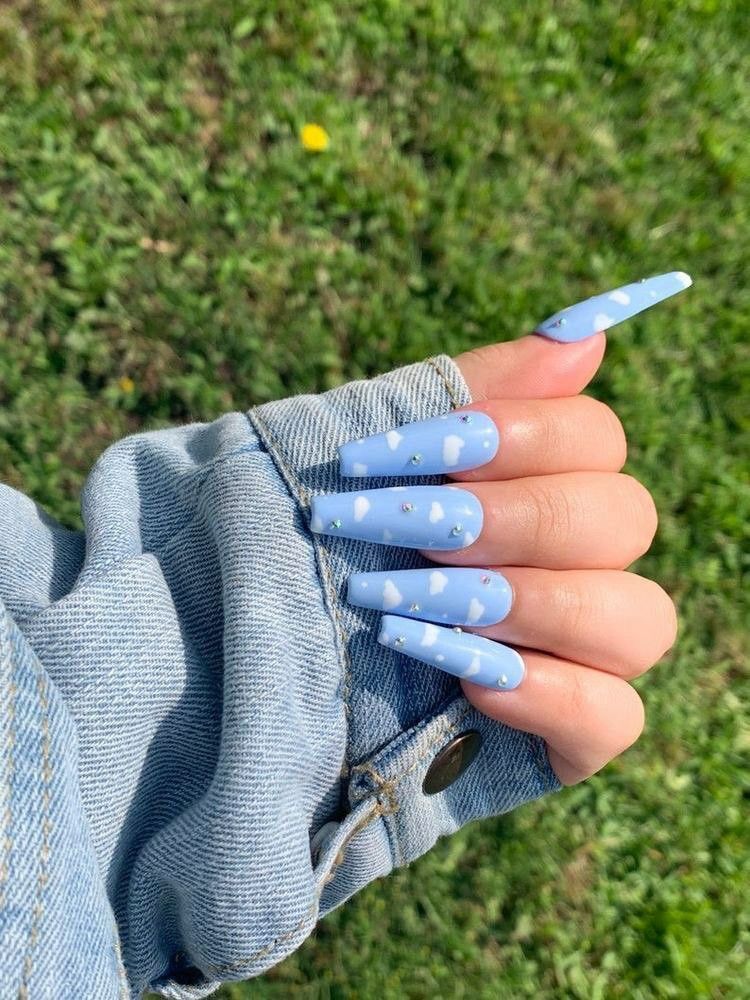 Marble Magic: Luxurious Blue and White Marble Nails
Embrace luxury with marbled blue and white nails. This design mimics the elegance of marble textures, creating a sophisticated and opulent appearance that's bound to impress.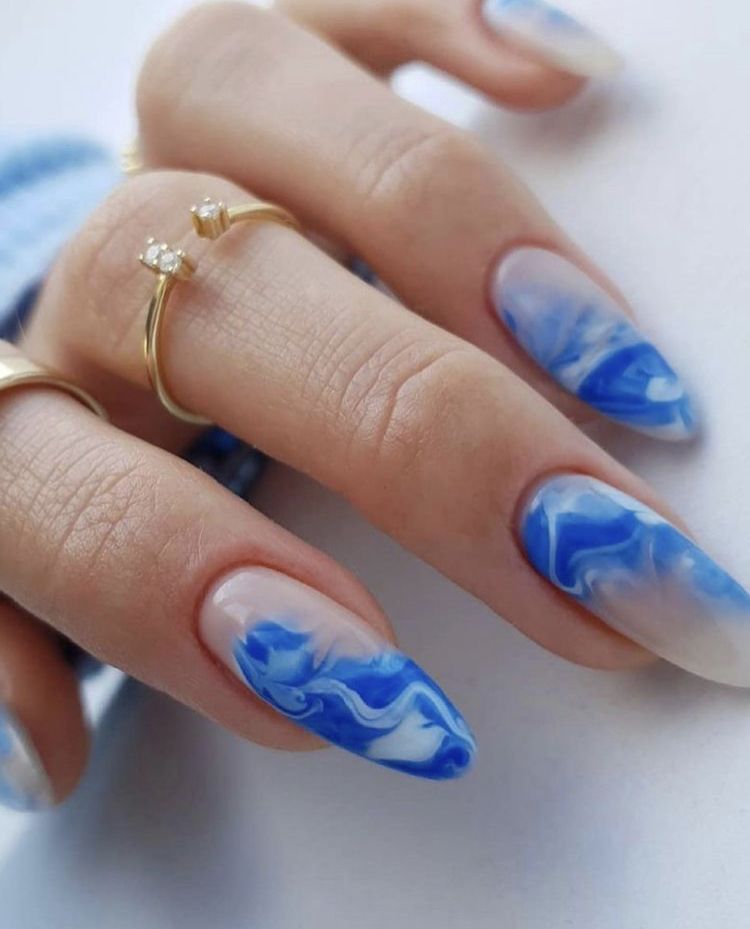 Frozen Fantasy: Snowflake and Glitter Accents
Capture the enchantment of a winter wonderland with snowflake and glitter accents. By combining shades of blue and white with subtle sparkle, you'll create nails that shimmer like freshly fallen snow.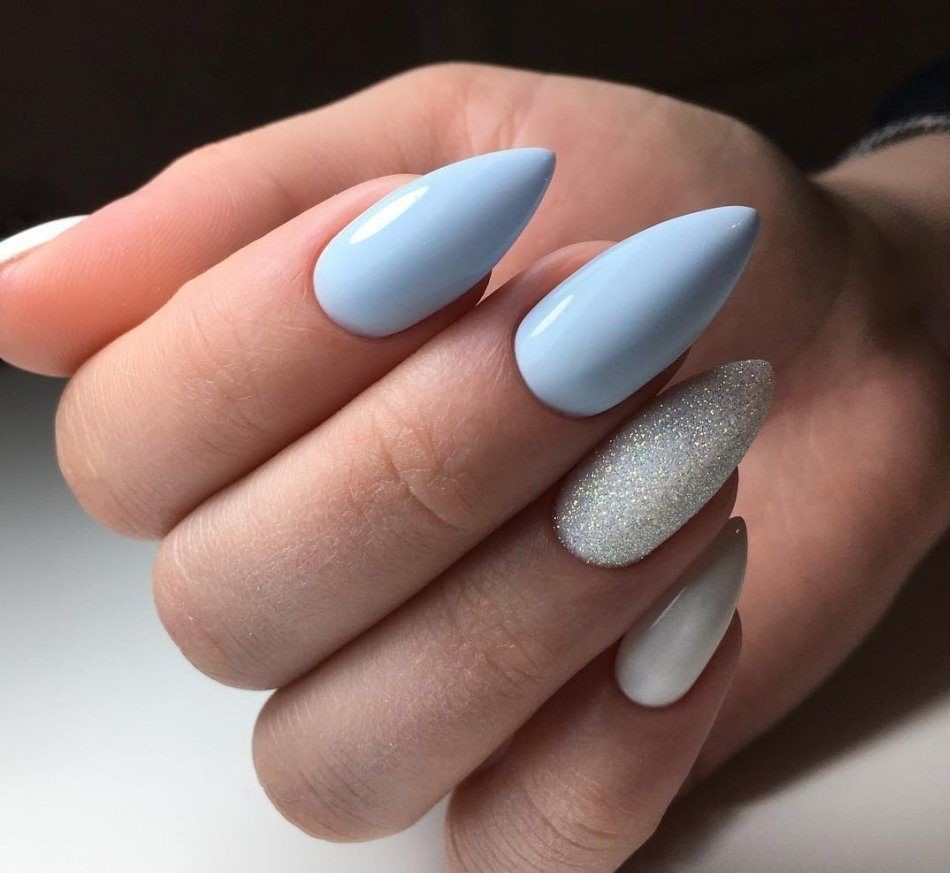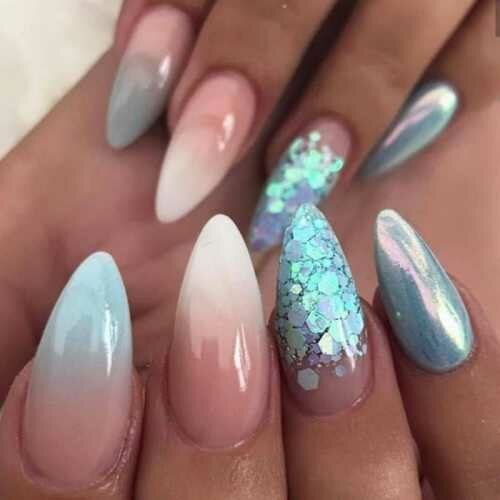 Striped Sophistication: Alternating Blue and White Lines
Bold and stylish, alternating blue and white stripes bring a level of sophistication to your nails. This design offers a trendy yet timeless aesthetic that's perfect for making a statement.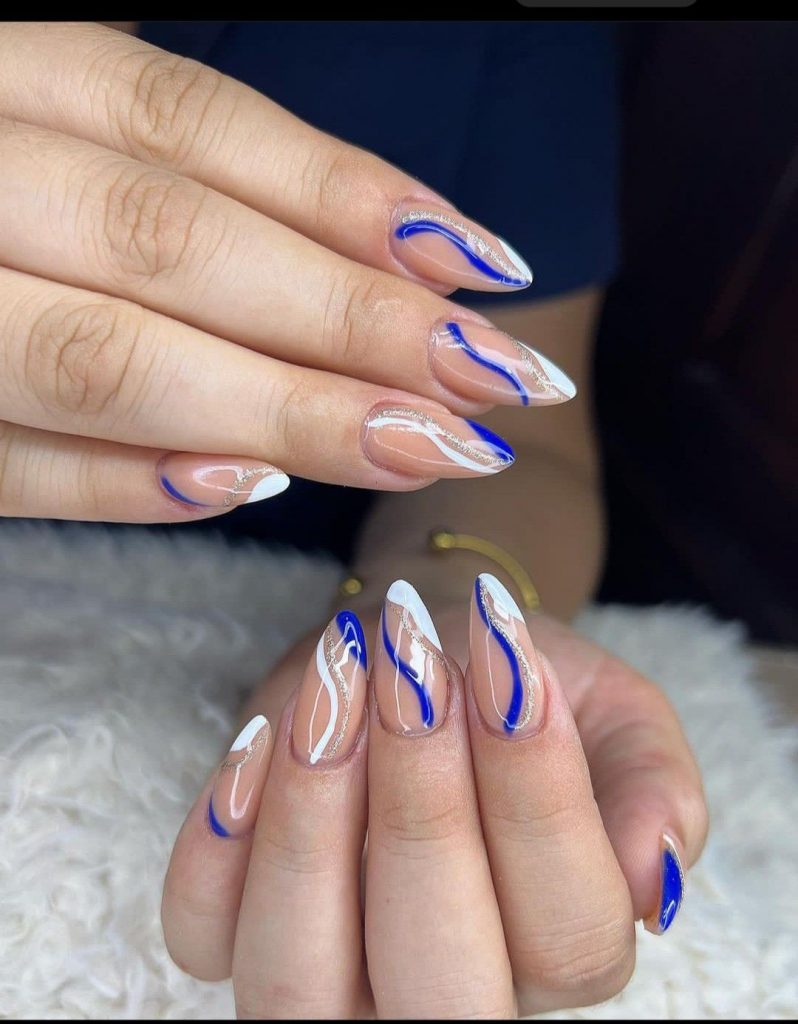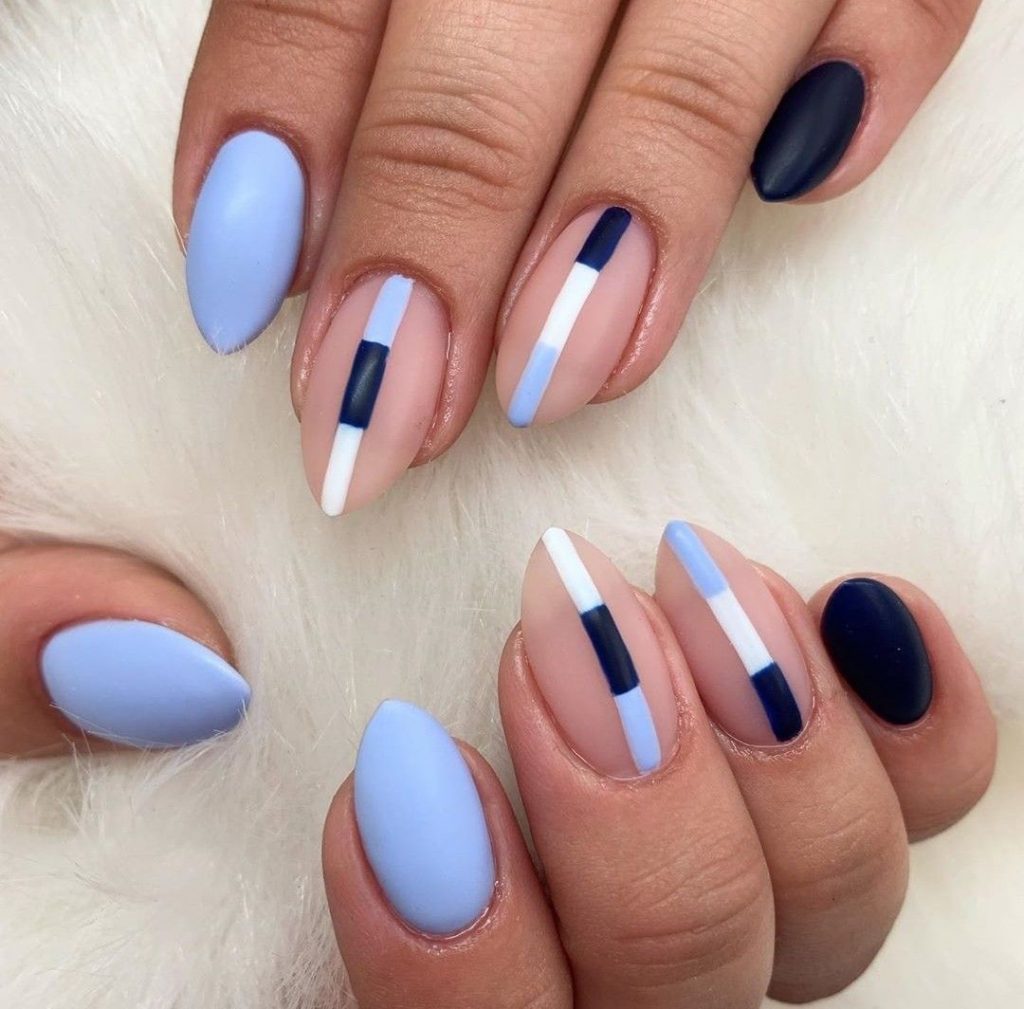 Abstract Artistry: Swirls and Splatters in Blue and White
Unleash your creativity with abstract swirls and splatters in blue and white. This bold design encourages artistic expression and provides a captivating canvas for your nails.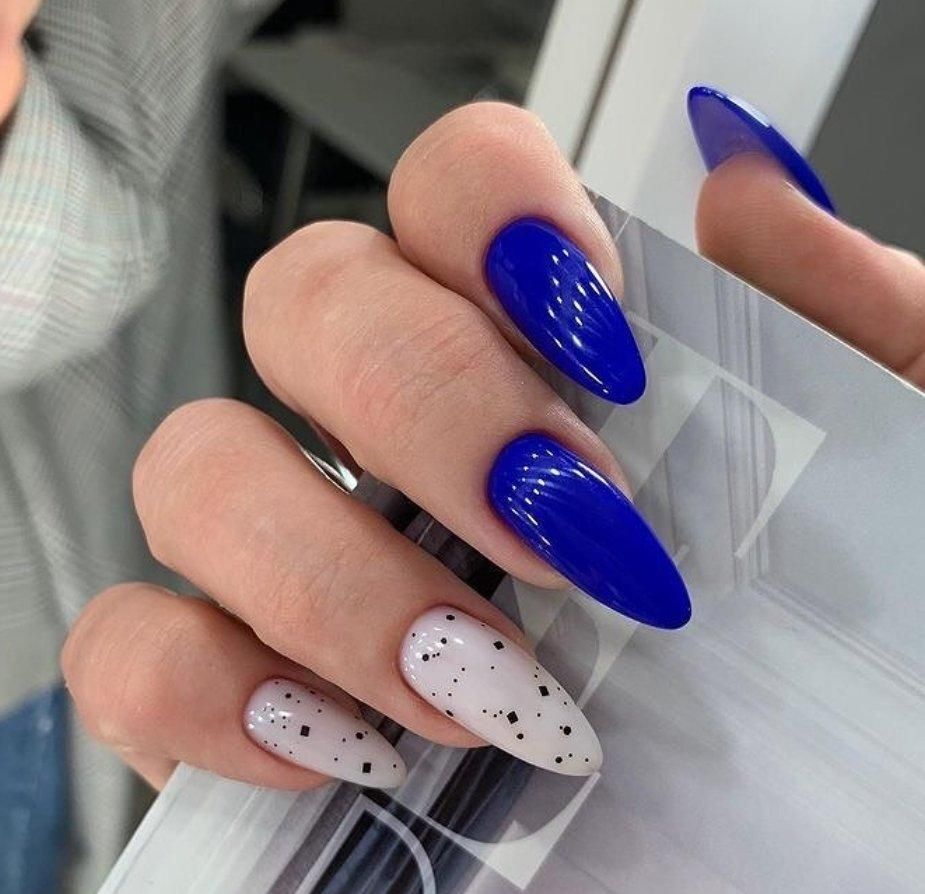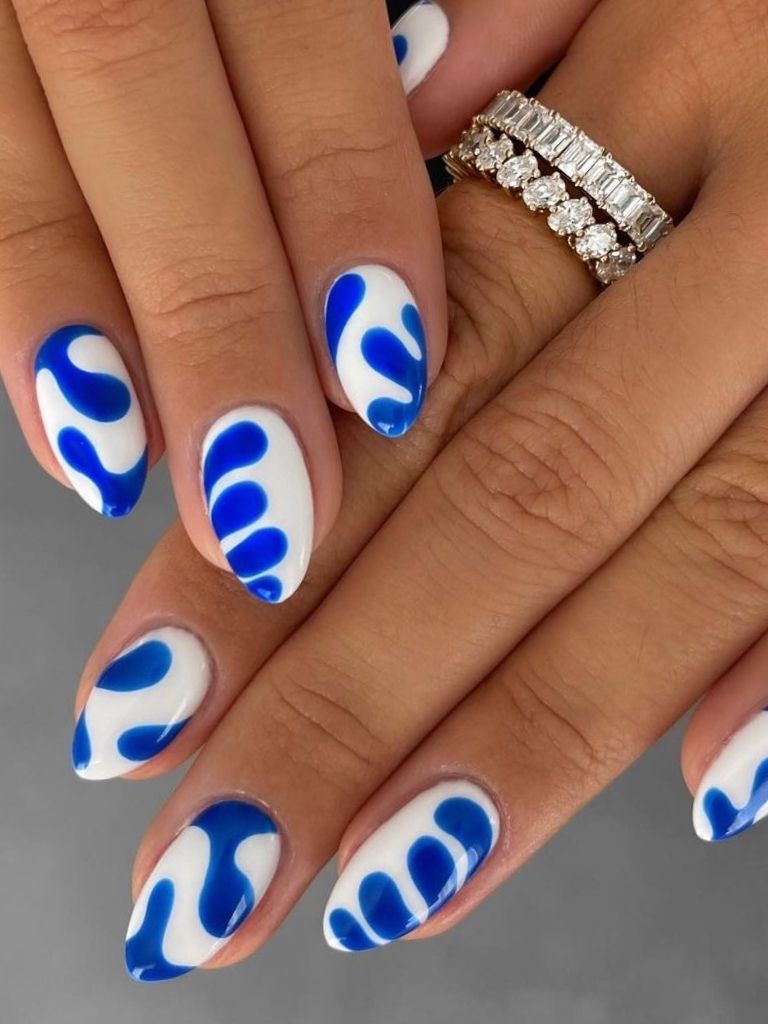 Chic French Twist: Blue-Tipped White Nail Design
Put a modern twist on the classic French manicure by opting for blue-tipped white nails. This contemporary take offers a subtle pop of color while maintaining an air of elegance.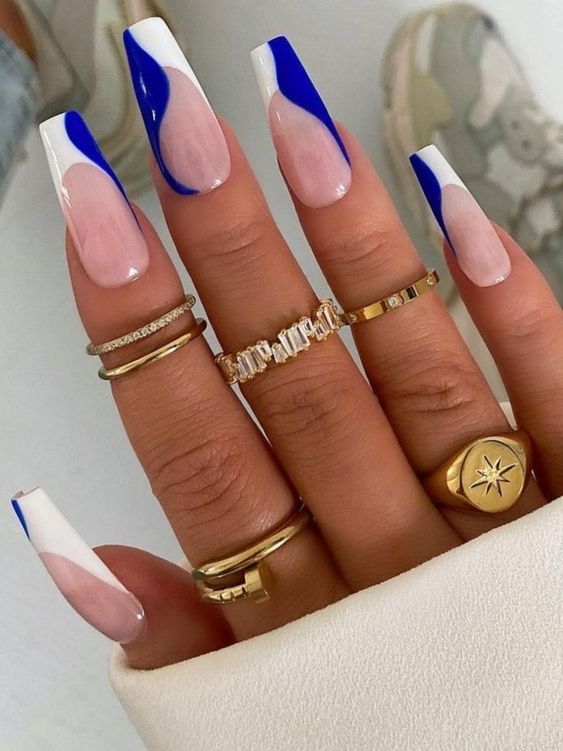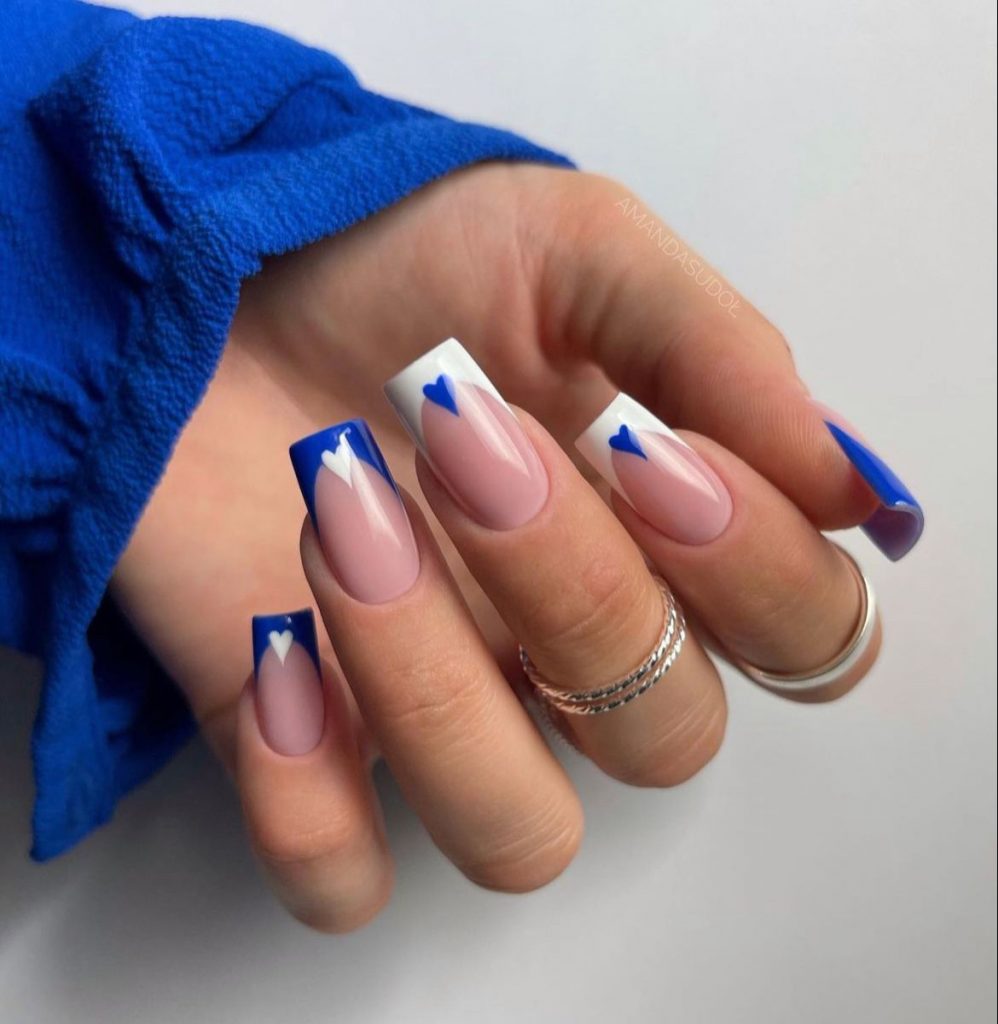 Save Pin