Nails
Blue Nails Acrylic 15 Ideas: Embracing Elegance and Versatility
In the world of nail art, acrylic nails have become an evergreen trend. Their durability, flexibility, and endless design possibilities have captured the hearts of many fashion enthusiasts. Among the myriad of acrylic nail designs, blue acrylic nails stand out for their versatility and ability to exude elegance. In this article, we will explore various blue acrylic nail ideas that can add a touch of sophistication and glamour to your overall look.
Ocean Blue Dream
Inspired by the tranquil beauty of the ocean, this nail art design combines different shades of blue to mimic the serene waters. With white and silver accents, the nails create a mesmerizing wave effect that complements any beachy outfit or seaside getaway.
Sapphire Sparkle
Unleash your inner diva with sapphire blue acrylic nails adorned with glitter. This dazzling design is perfect for special occasions, parties, or whenever you want to add some sparkle to your life.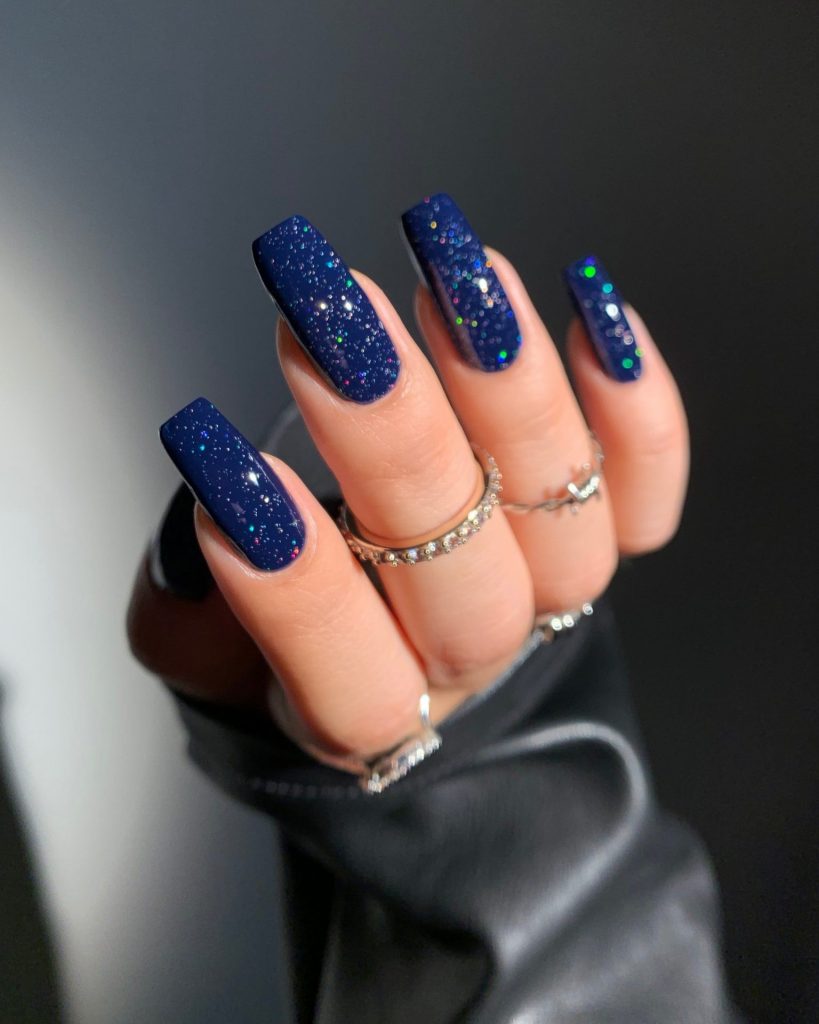 Navy Elegance
For a sophisticated and refined look, opt for navy blue acrylic nails. These nails exude class and elegance, making them suitable for formal events or professional settings.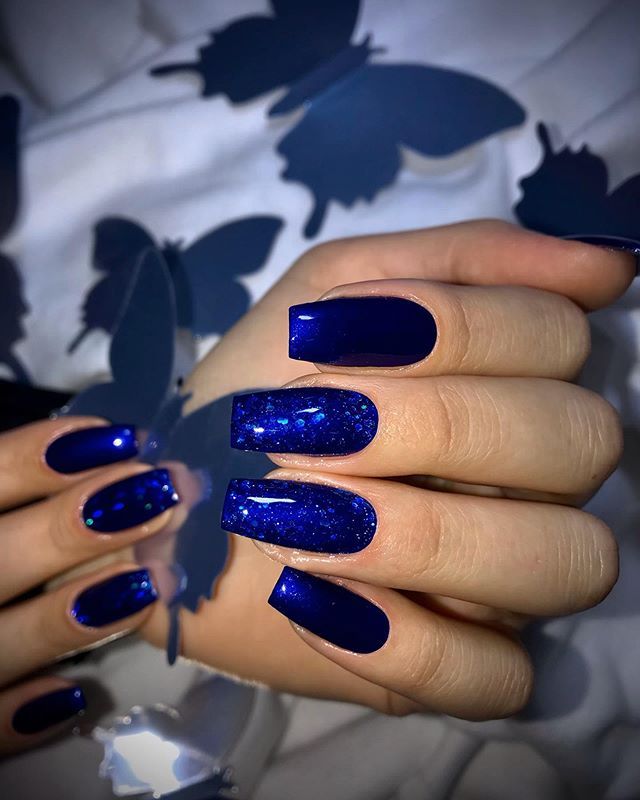 Electric Blue Burst
Make a bold statement with electric blue acrylic nails. This eye-catching design will surely turn heads and add a pop of color to your ensemble.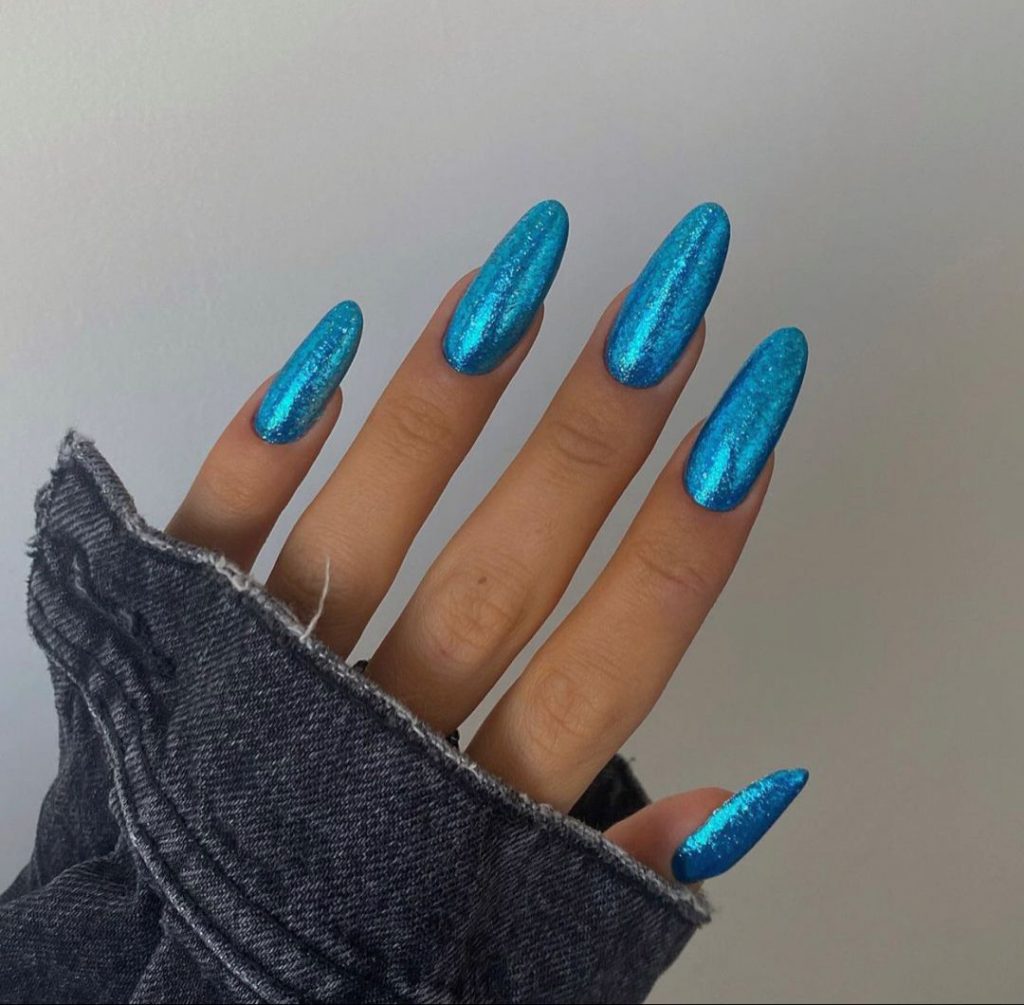 Turquoise Delight
Combining shades of blue and green, turquoise acrylic nails offer a unique and refreshing look. The subtle blend of colors creates a captivating effect that is both calming and stylish.
Royal Blue Glam
Channel your inner royalty with royal blue acrylic nails. Add some rhinestones or gold accents to elevate the glamour and create a majestic appearance.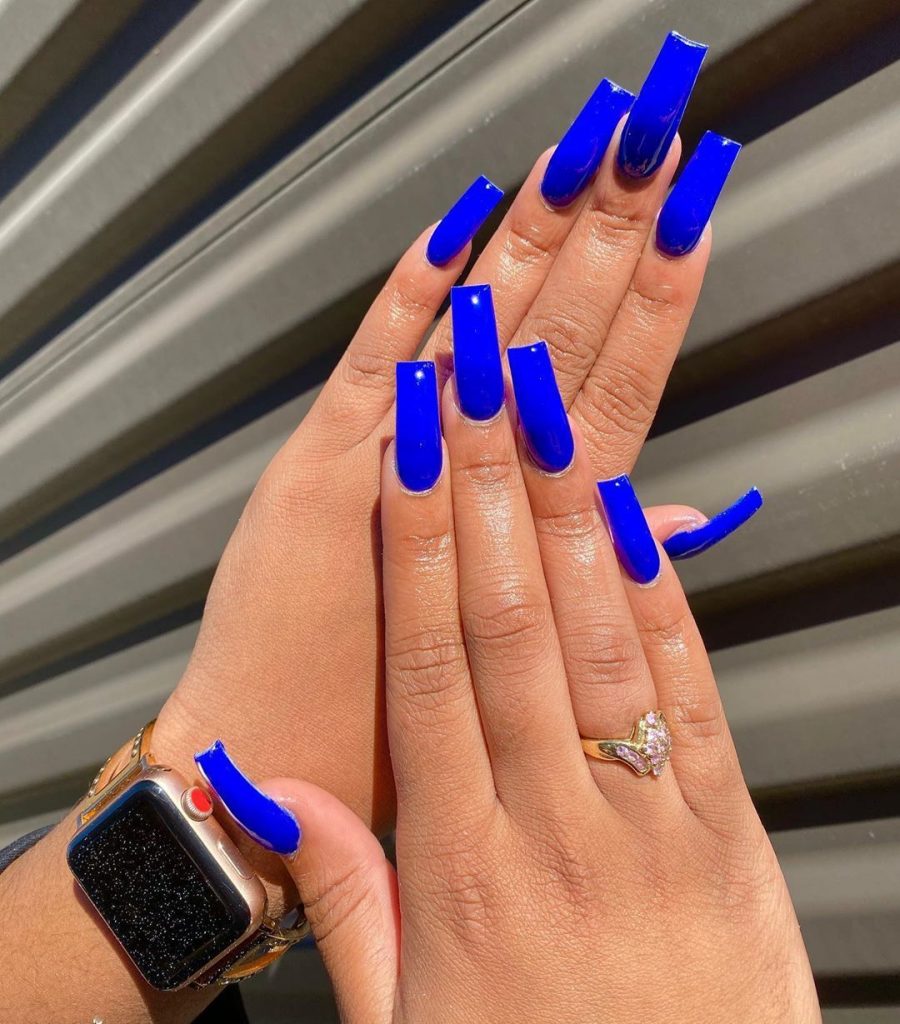 Denim-Inspired Nails
Embrace the casual charm of denim with denim-inspired blue acrylic nails. These nails capture the essence of jeans and can effortlessly complement your everyday outfits.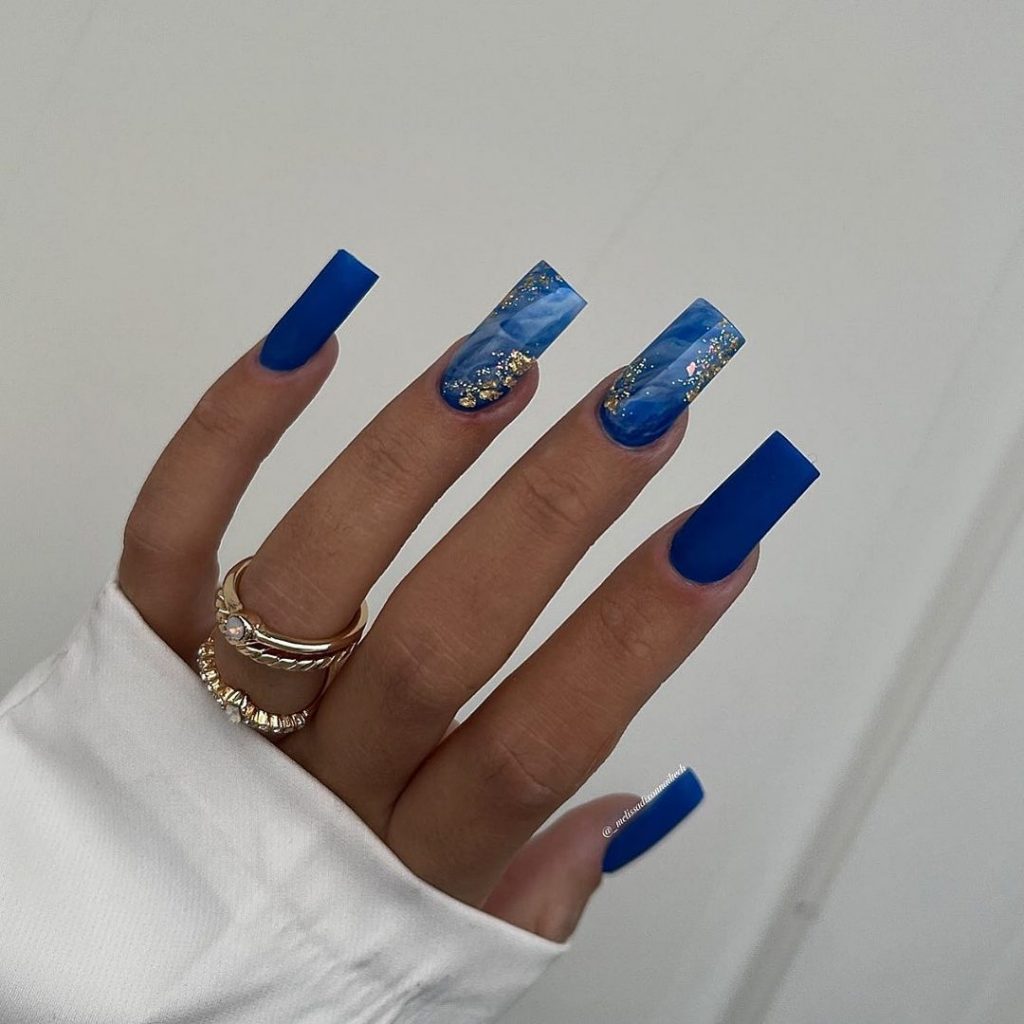 Pastel Blue Perfection
For a softer and more delicate look, choose pastel blue acrylic nails. These nails are perfect for spring and offer a subtle touch of femininity.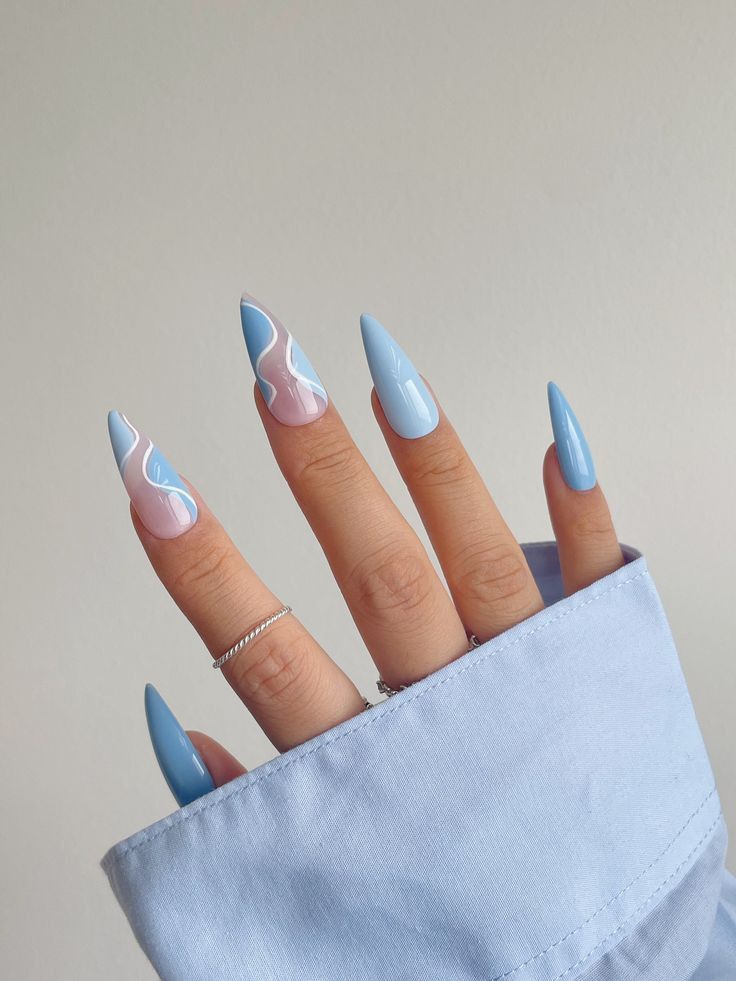 Matte Midnight
Experience the allure of matte blue acrylic nails. The velvety finish gives a modern and sophisticated touch to your nails.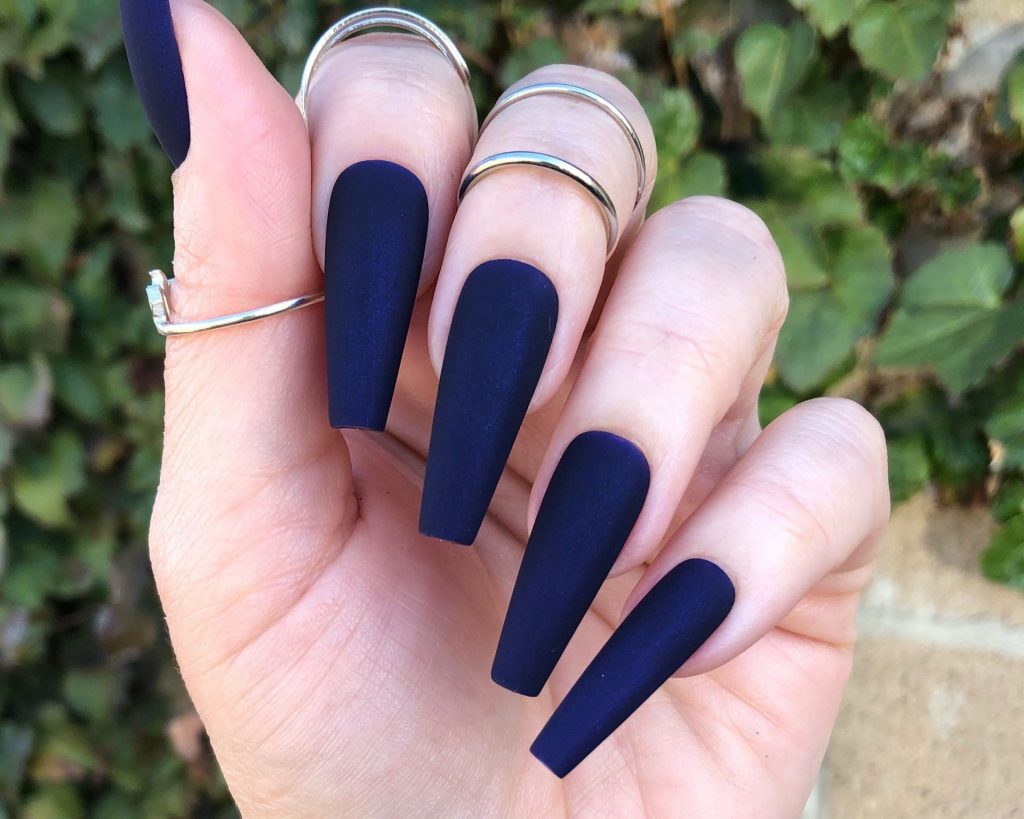 Frozen Fantasy
Inspired by the beloved animated movie, Frozen, these nails combine light blue shades with iridescent glitter to create a magical and enchanting look.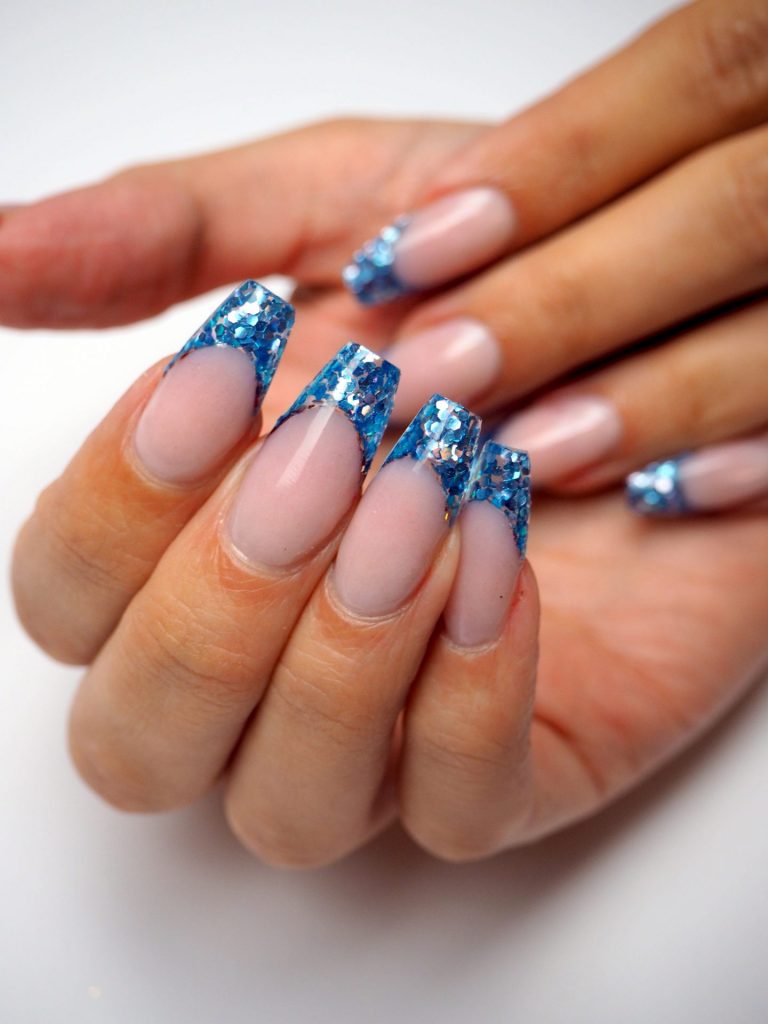 Ombre Oceanic
Dive into the beauty of the ombre effect with oceanic blue acrylic nails. The seamless gradient of colors from light to dark adds depth and dimension to your nails.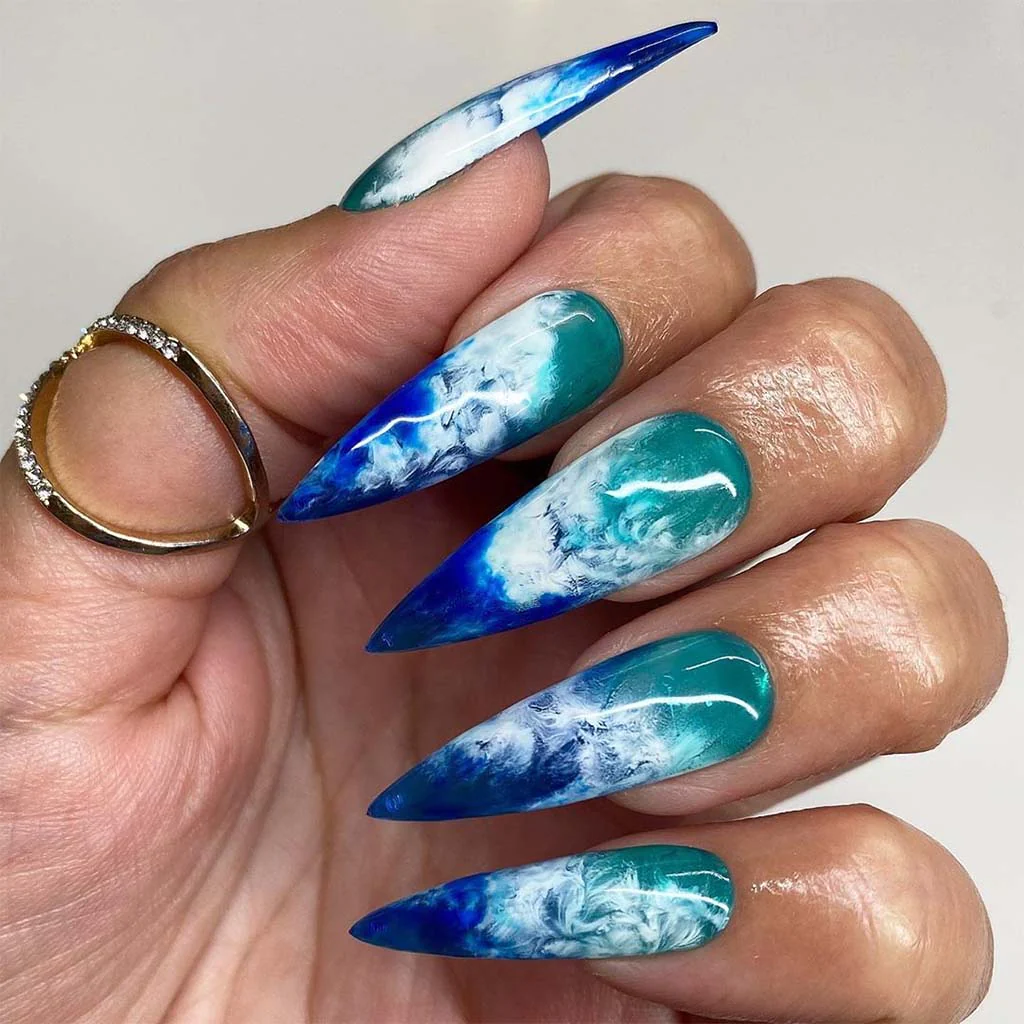 Teal Temptation
Explore the richness of teal acrylic nails. This shade combines the depth of blue with the calming influence of green, making it a unique and eye-catching choice.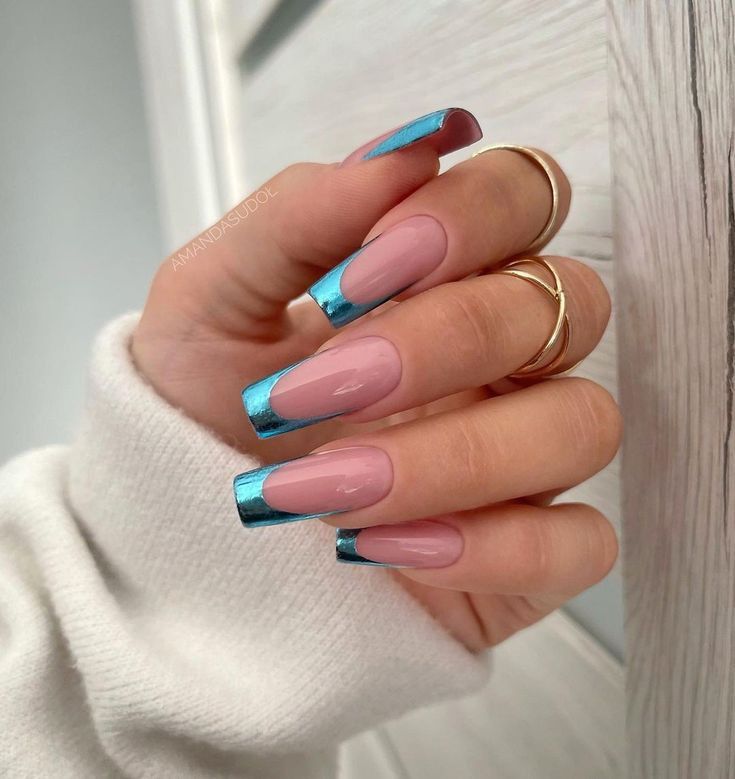 Aquamarine Allure
Captivate everyone's attention with the soothing hue of aquamarine acrylic nails. These nails will remind you of tropical waters and sunny beaches.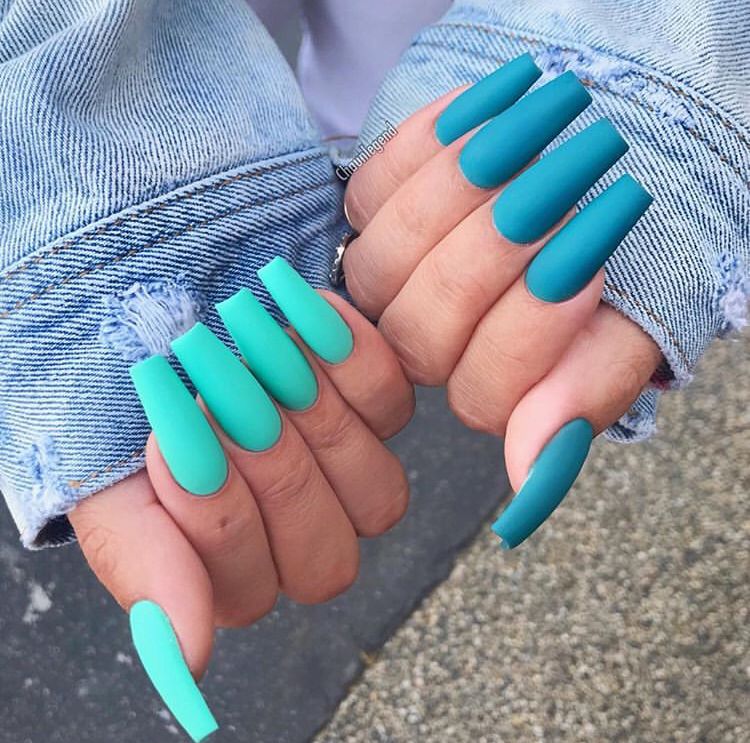 Peacock Feathers
Inspired by the vibrant feathers of a peacock, this nail art design showcases a blend of blue, green, and hints of gold. The result is an exotic and stunning display of colors.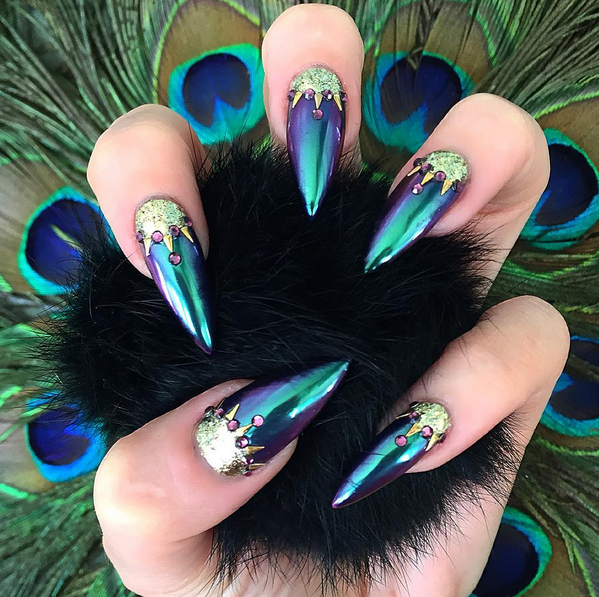 Chic French Tips
Reinvent the classic French manicure with blue acrylic nails. By using blue as the base color instead of traditional pink or white, you can achieve a trendy and chic look.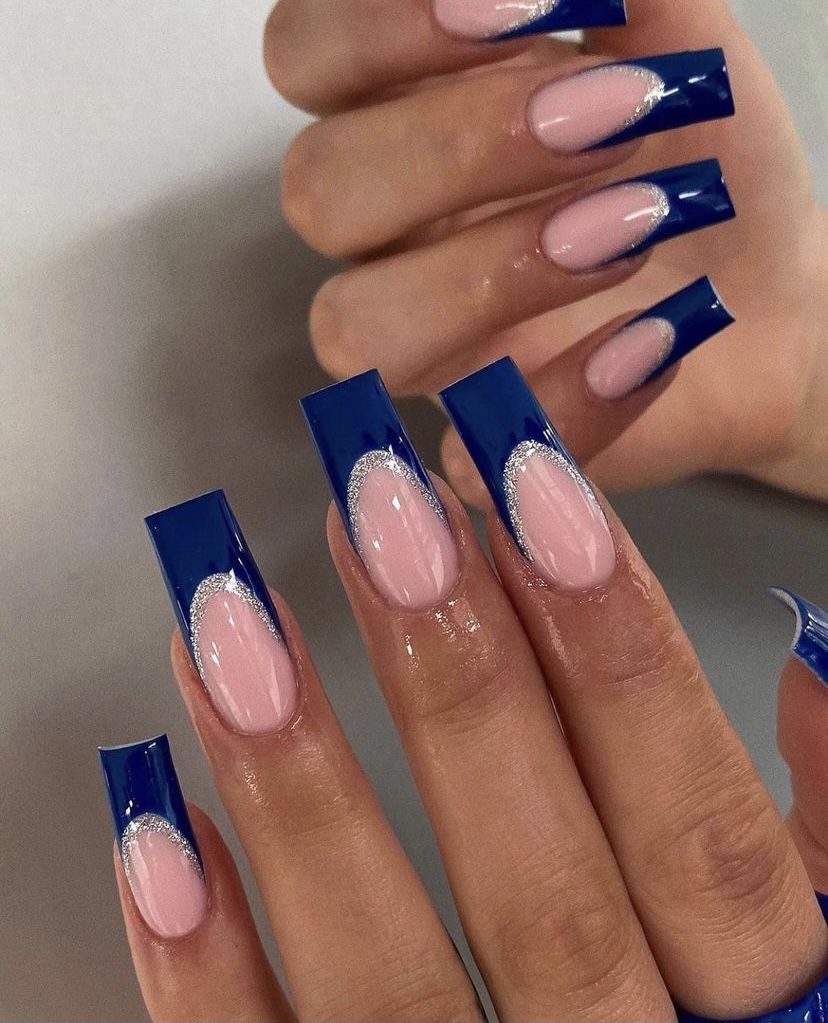 Save Pin