Nails
Burgundy Nail Colors Winter 2023 – 2024 16 Ideas
Winter is a season known for its chilly days and cozy evenings by the fireplace. It's also a time to update your fashion game, and what better way to do that than with some stunning burgundy nail colors? Burgundy, with its deep and luscious tones, is the perfect choice to complement your winter wardrobe.
Classic Burgundy Nails
For those who appreciate simplicity and timeless beauty, classic burgundy nails are the way to go. A solid burgundy color on your nails exudes sophistication and pairs effortlessly with any winter outfit.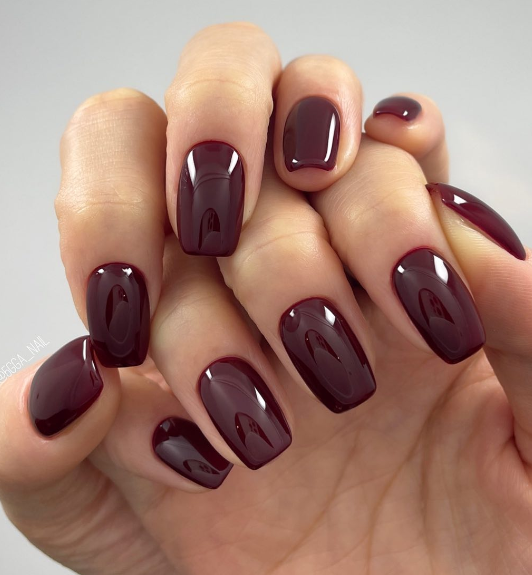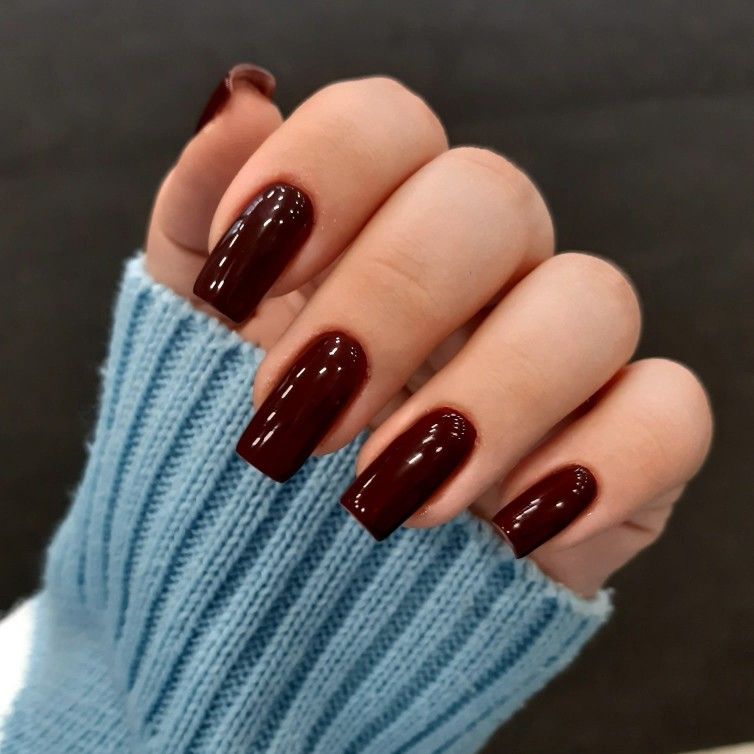 Matte Magic
Matte burgundy nails have been a favorite for several seasons. The matte finish adds a touch of elegance to your nails, and the deep burgundy shade keeps them looking cozy and chic.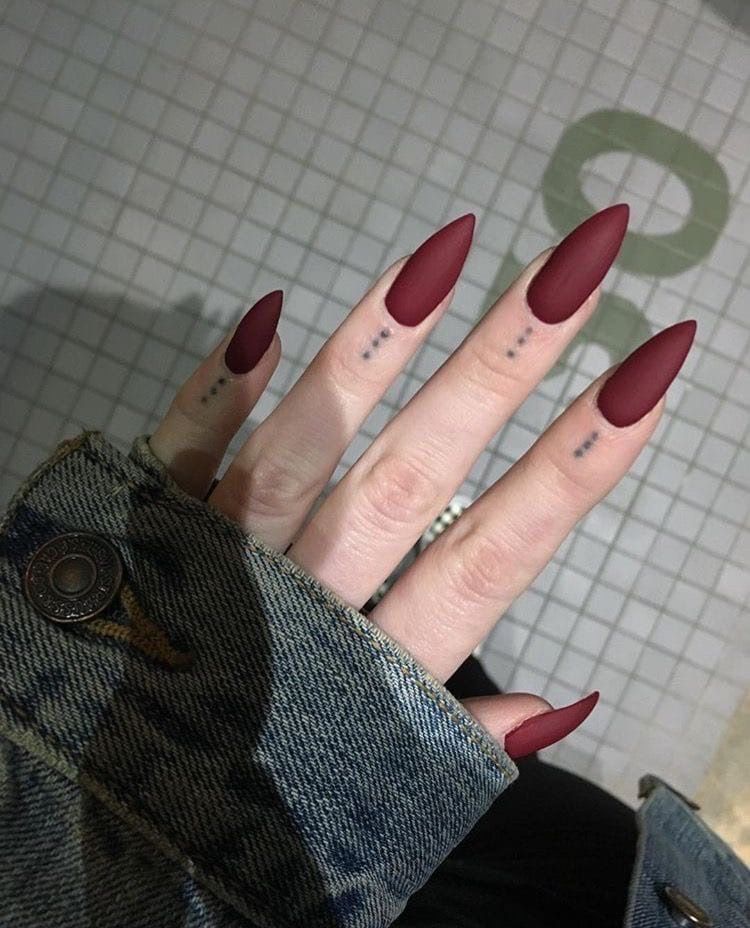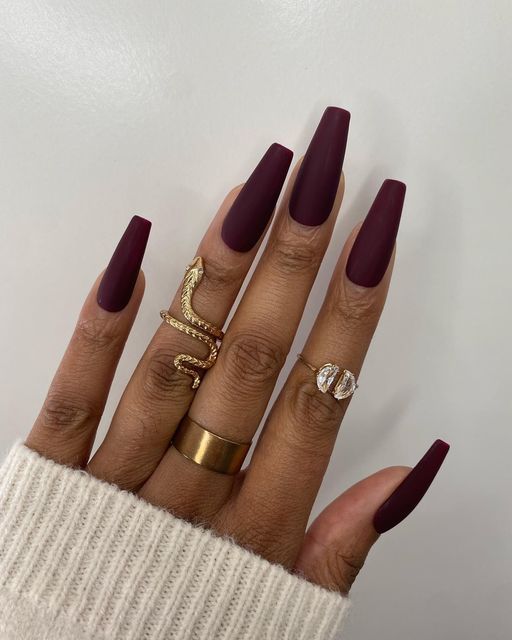 Burgundy and Gold Accents
Add a touch of opulence to your winter nails by combining burgundy with gold accents. You can create intricate designs or opt for subtle gold accents to elevate your nail game.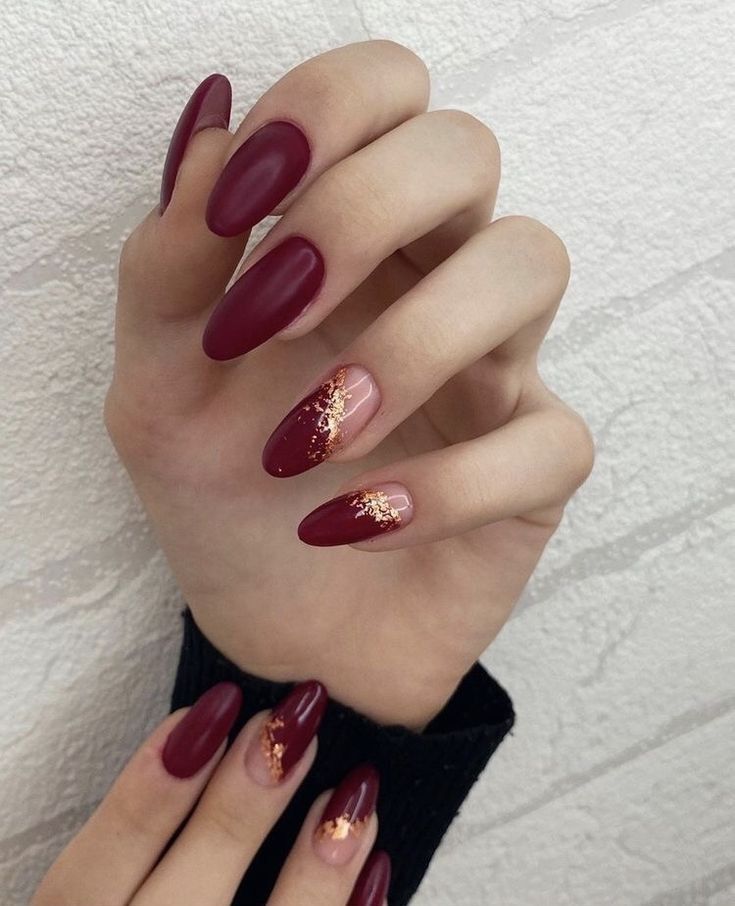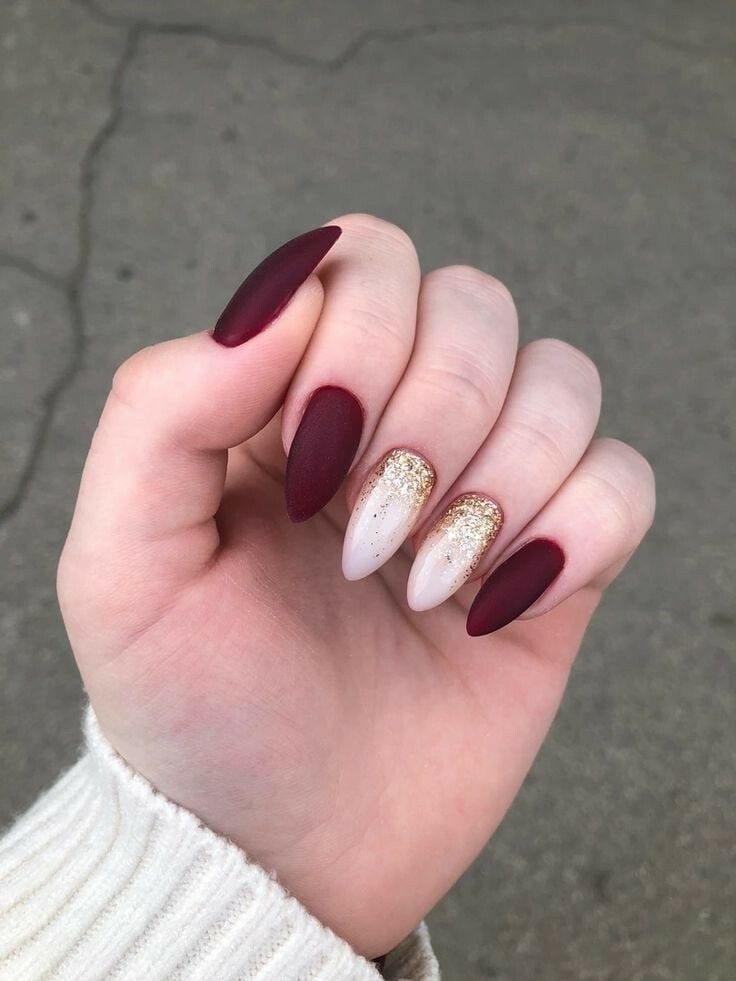 Burgundy and Glitter Glam
Who doesn't love a little sparkle during the holiday season? Burgundy and glitter are a match made in heaven. You can go all out with glitter or use it as an accent on a single nail for a subtle yet eye-catching look.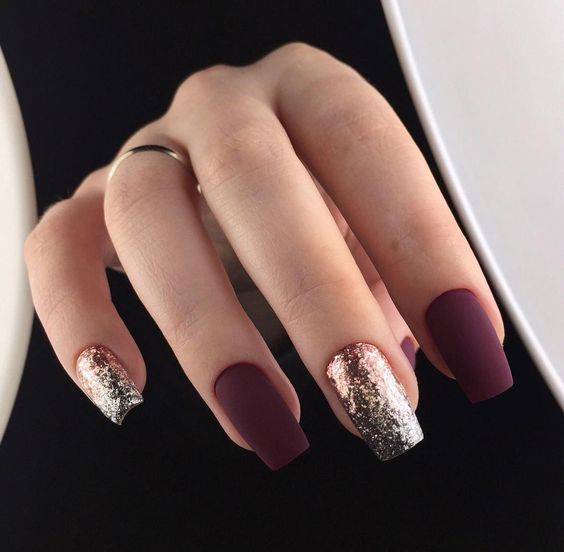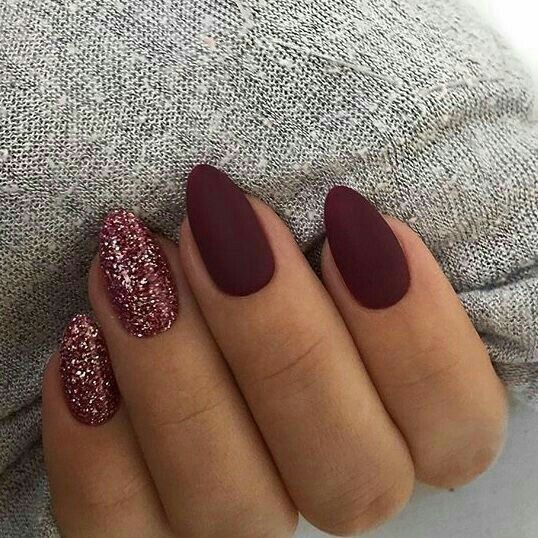 Burgundy and Metallics
For a modern twist on burgundy nails, consider incorporating metallic shades like silver or rose gold. These metallic accents can be applied in various ways, from geometric patterns to French tips.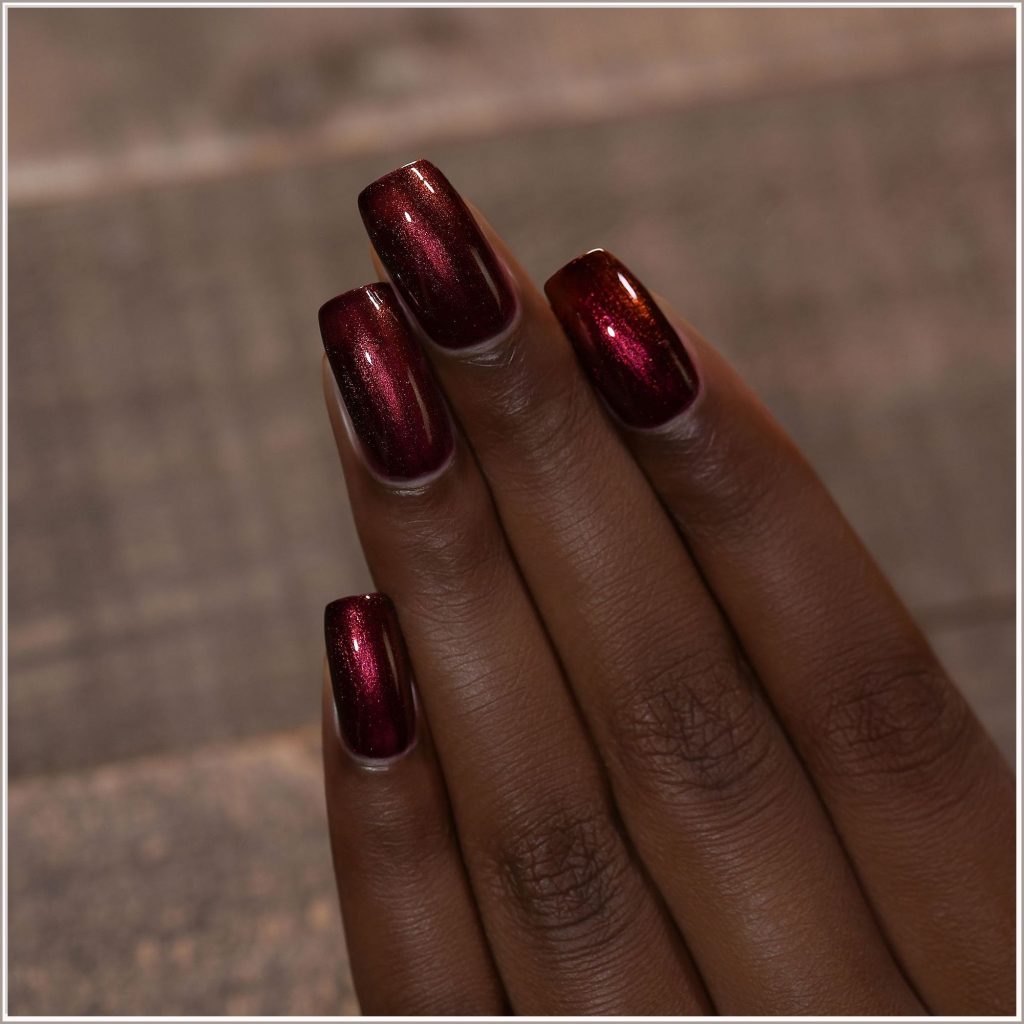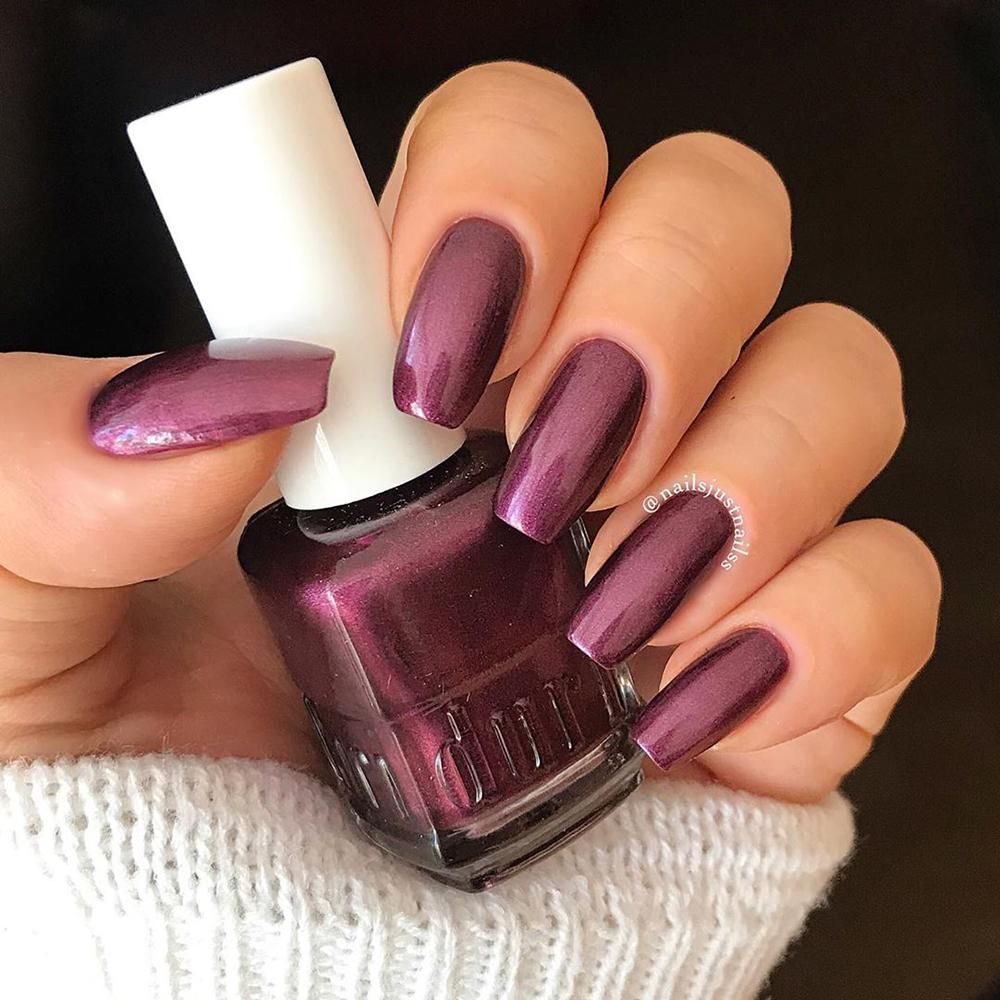 Elegant Burgundy Almond Nails
Almond-shaped nails are elegant and feminine. When painted in burgundy, they become a statement piece that adds a touch of sophistication to your overall look.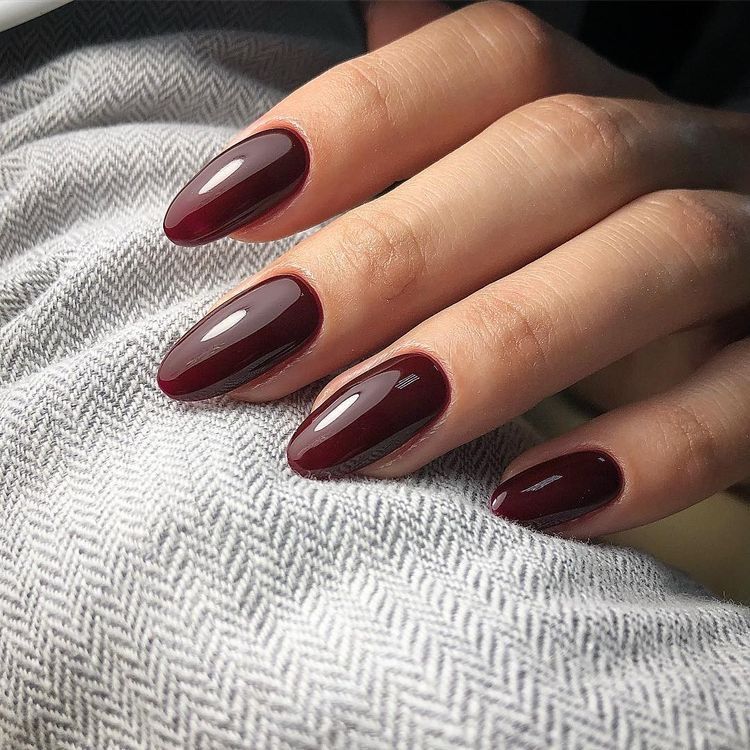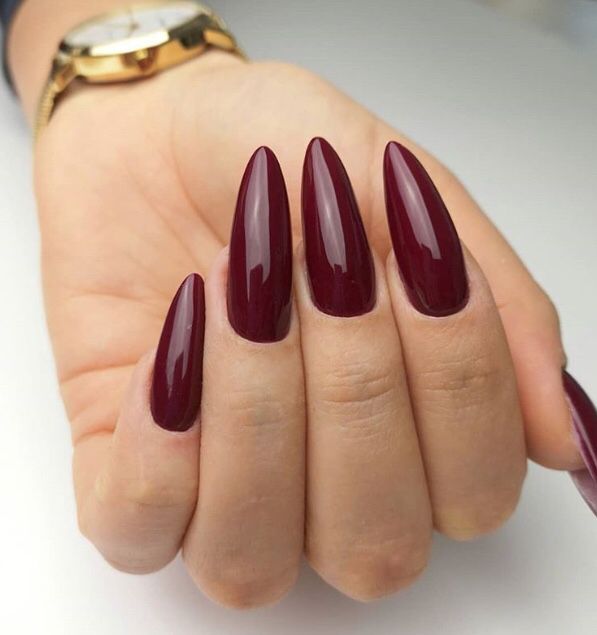 Burgundy and Animal Print
Animal prints are making a comeback in fashion, and you can embrace this trend on your nails too. Combine burgundy with animal print patterns for a bold and fierce look.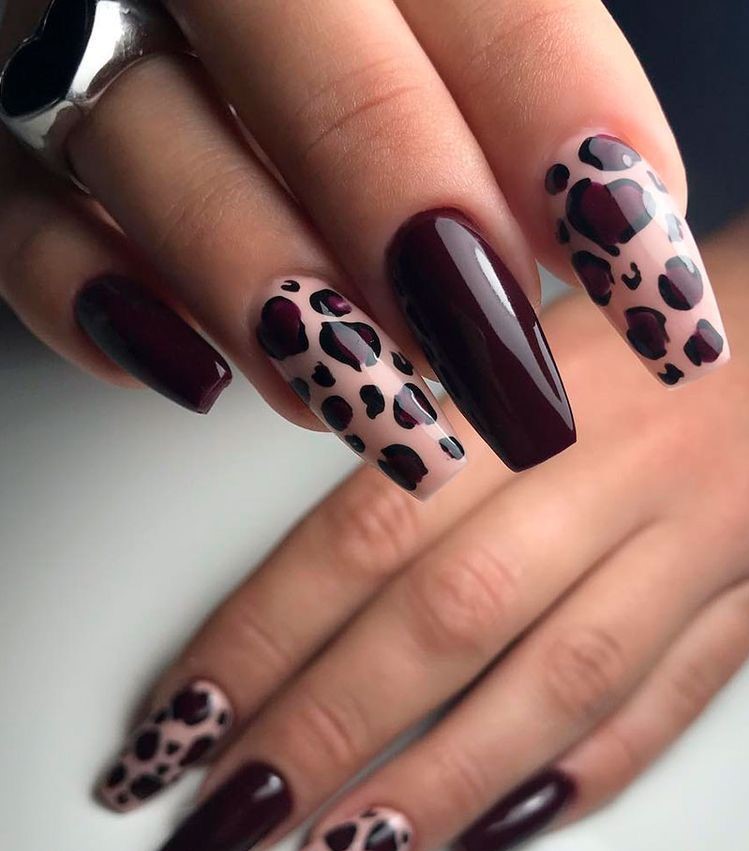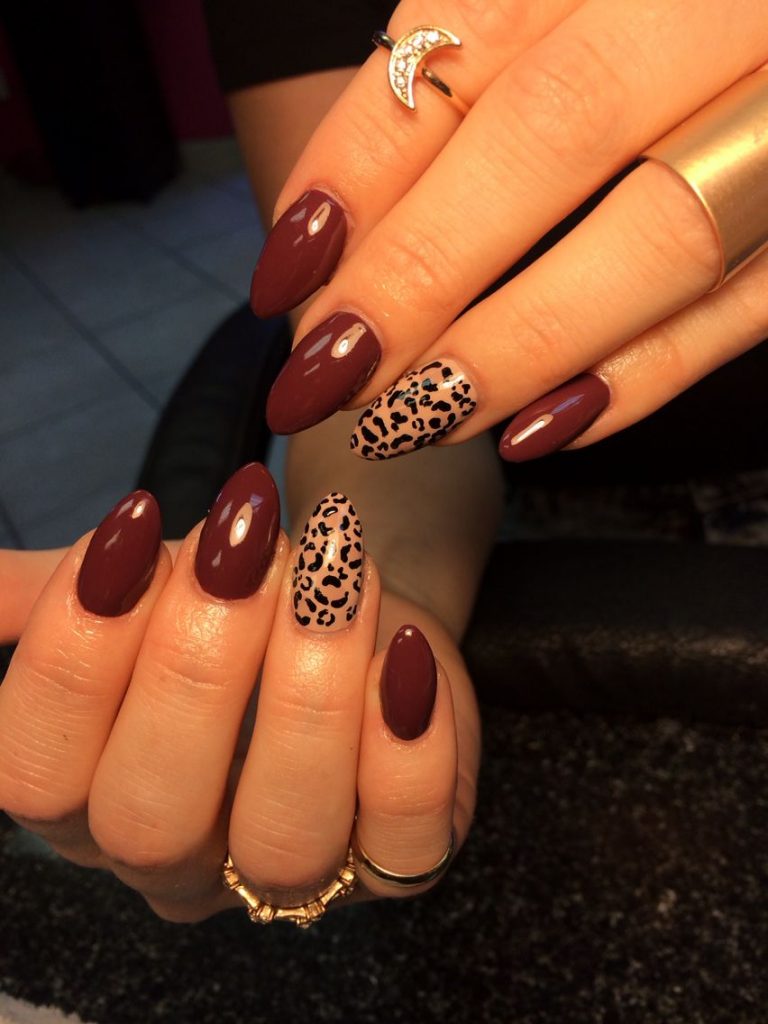 Burgundy and Jewel Tones
Jewel tones like emerald green and sapphire blue complement burgundy beautifully. Consider incorporating these colors into your nail art for a luxurious and vibrant appearance.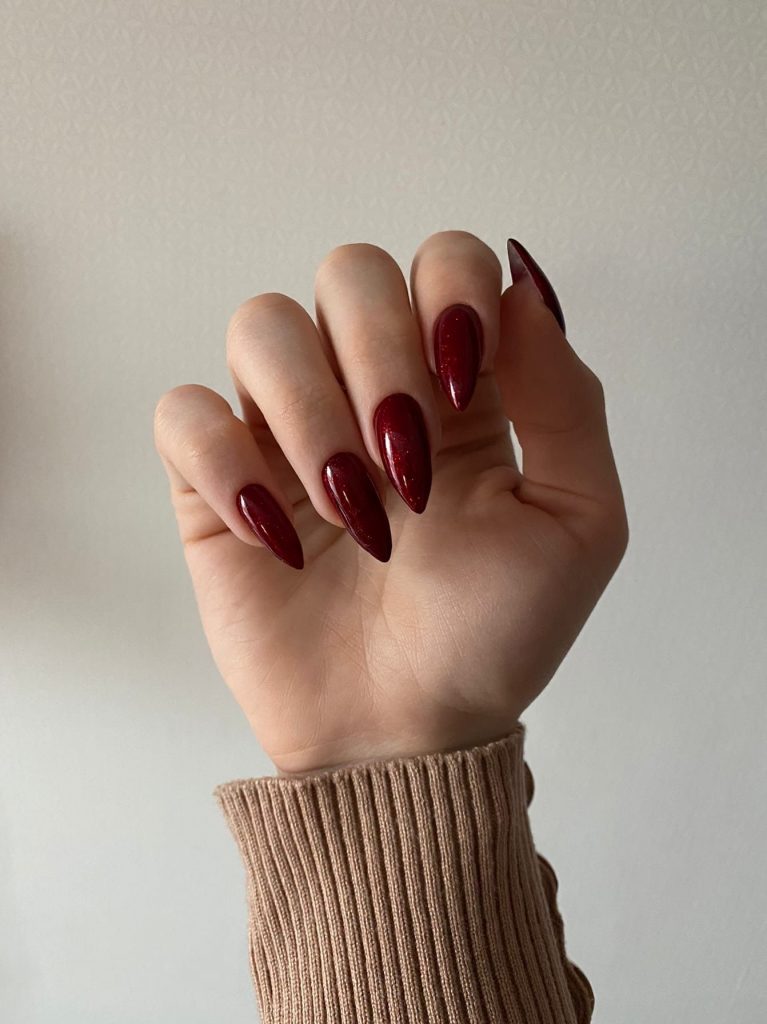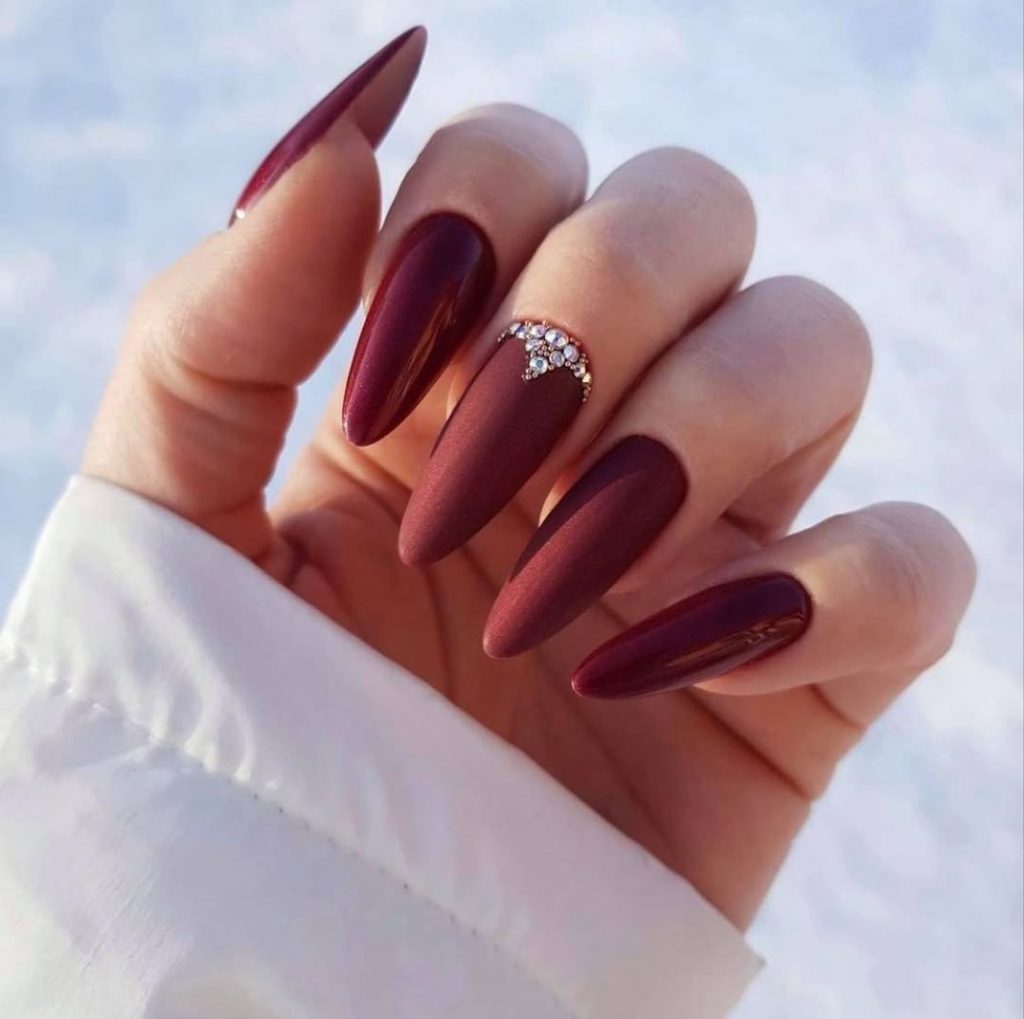 Save Pin