Nails
Casual Winter Nails 2023-2024 18 Ideas: Cozy and Chic Nail Trends
Winter is just around the corner, and it's time to update your nail game to match the season's vibes. Say goodbye to the bright and bold summer hues and welcome the cozy and chic nail trends of 2023-2024. In this article, we'll explore 15 fantastic ideas for casual winter nails that will keep you on-trend and perfectly polished throughout the colder months.
Frosty French Tips
Let's kick things off with a timeless classic – the French tip. But this winter, give it a twist by adding a frosty touch. Choose soft pastel colors for the base and paint the tips with a shimmery silver or icy white for a delicate and frosty look.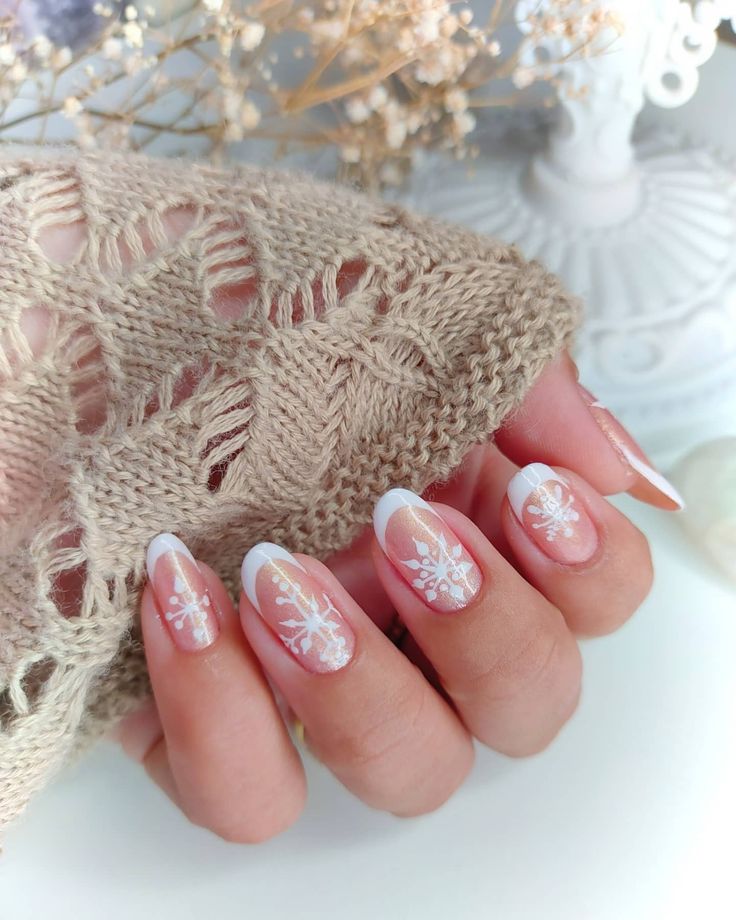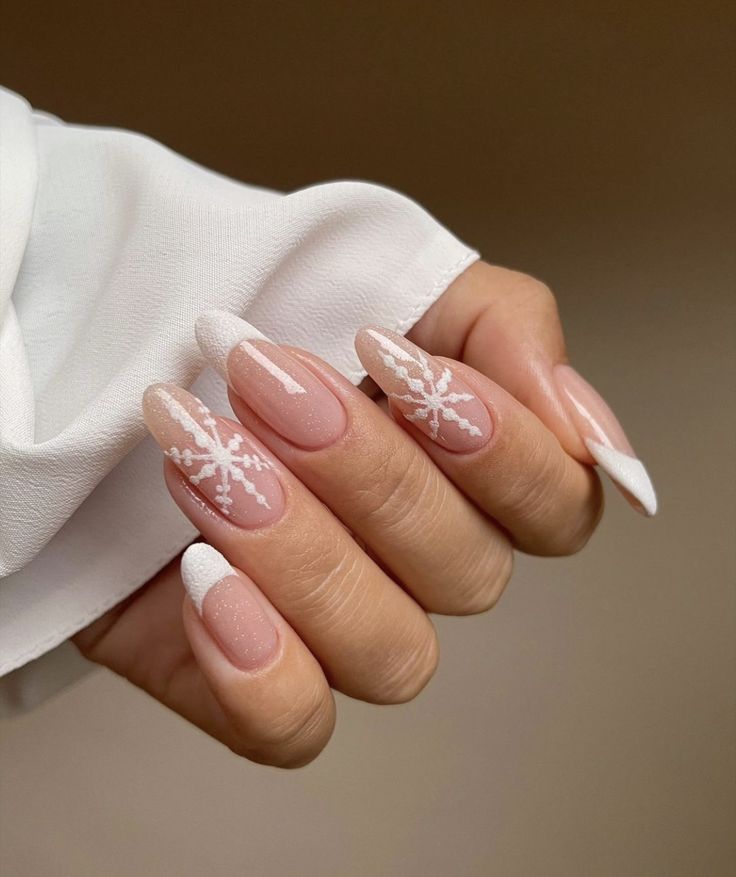 Snowflakes Galore
Embrace the beauty of winter by adorning your nails with intricate snowflake designs. Opt for a pale blue or silvery base and delicately hand-paint snowflakes in white and silver. It's like having a winter wonderland on your fingertips.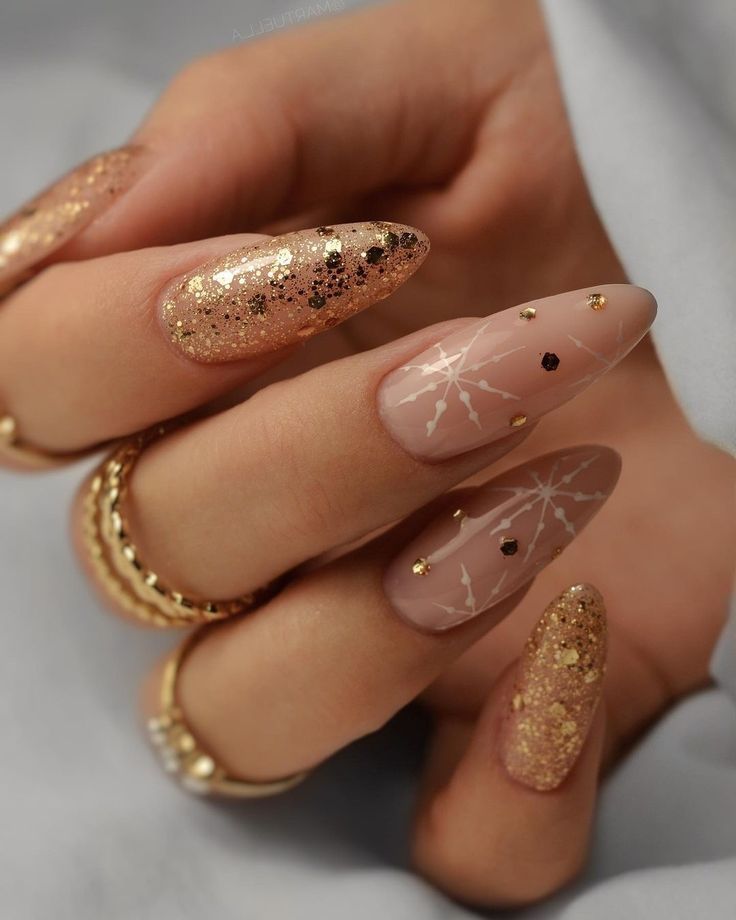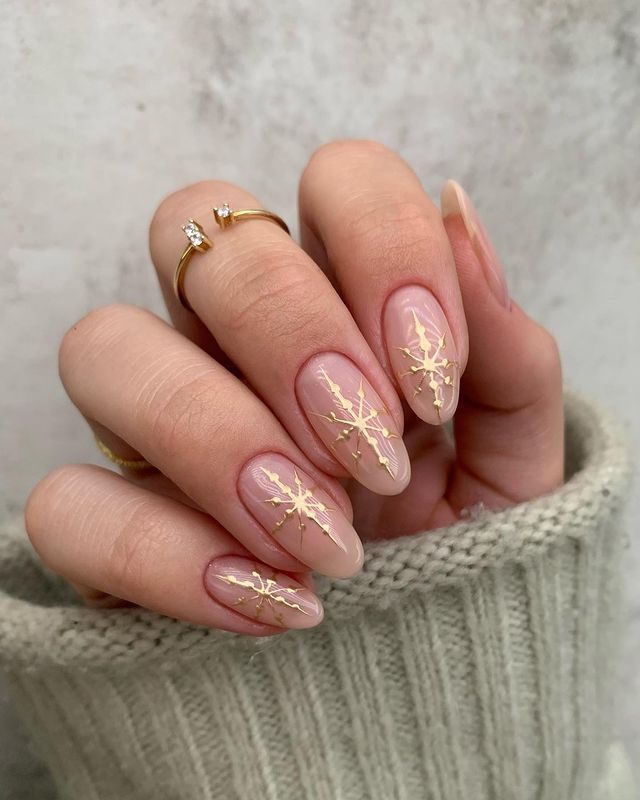 Jewel-Toned Elegance
For a touch of sophistication, go for rich jewel tones like sapphire, emerald, or amethyst. These deep, velvety colors exude elegance and are perfect for those special winter occasions. Add a touch of gold or silver accents for extra opulence.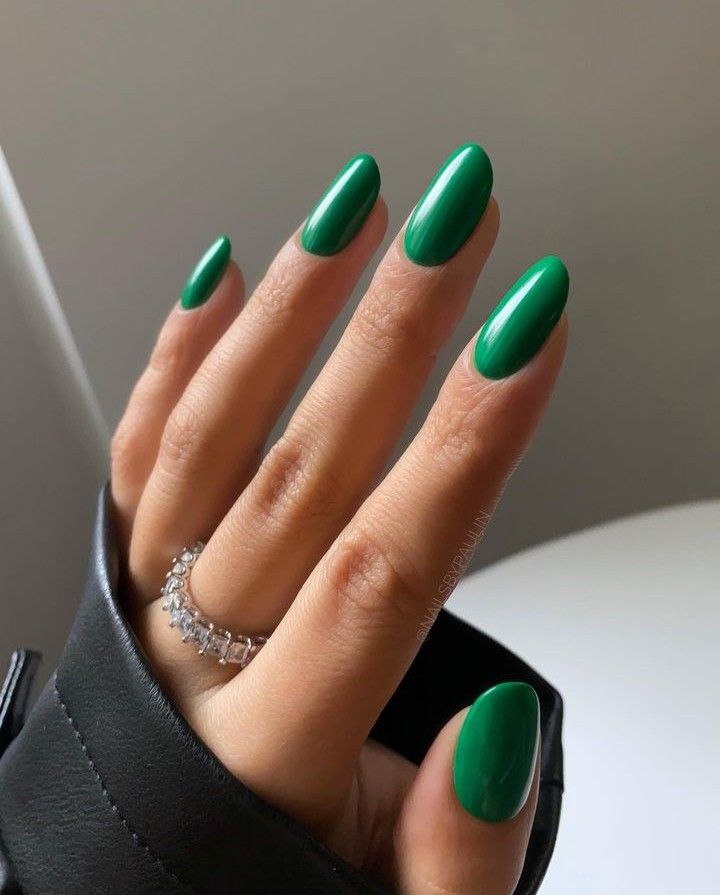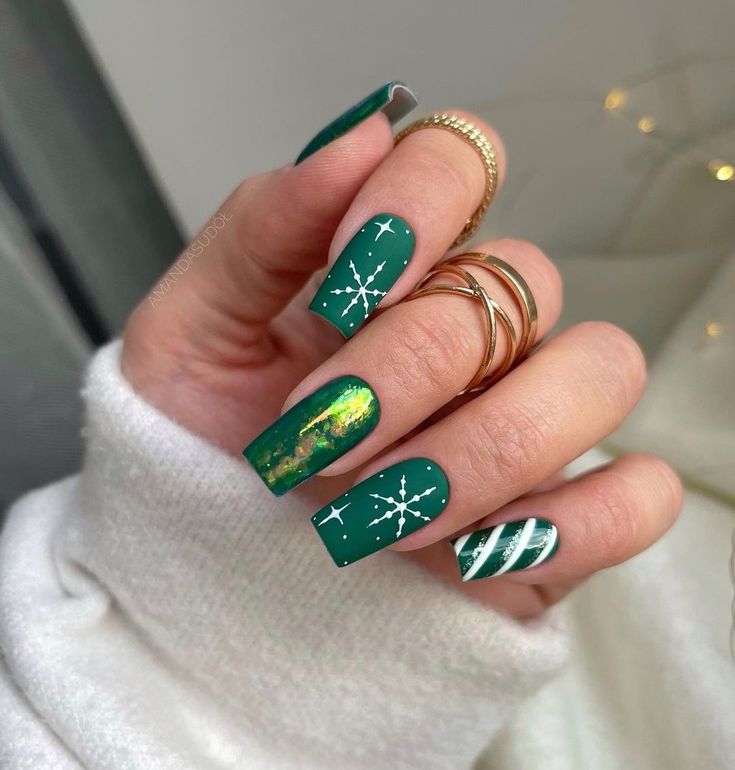 Glittering Midnight
Bring the magic of a winter night to your nails with a glittering midnight design. Start with a black or deep navy base and generously apply silver or holographic glitter. Seal the look with a glossy topcoat to capture the essence of a starry night.
Holiday Sparkle
'Tis the season to sparkle and shine. Create a festive look with glittery nail polishes in shades of red, green, and gold. Add some rhinestone accents or nail stickers for a touch of holiday magic.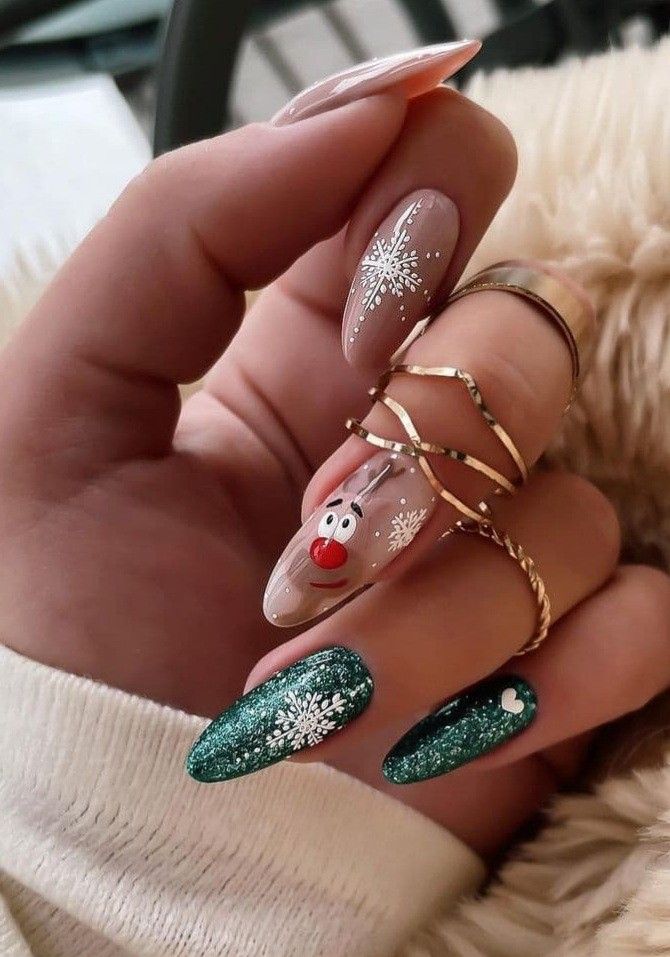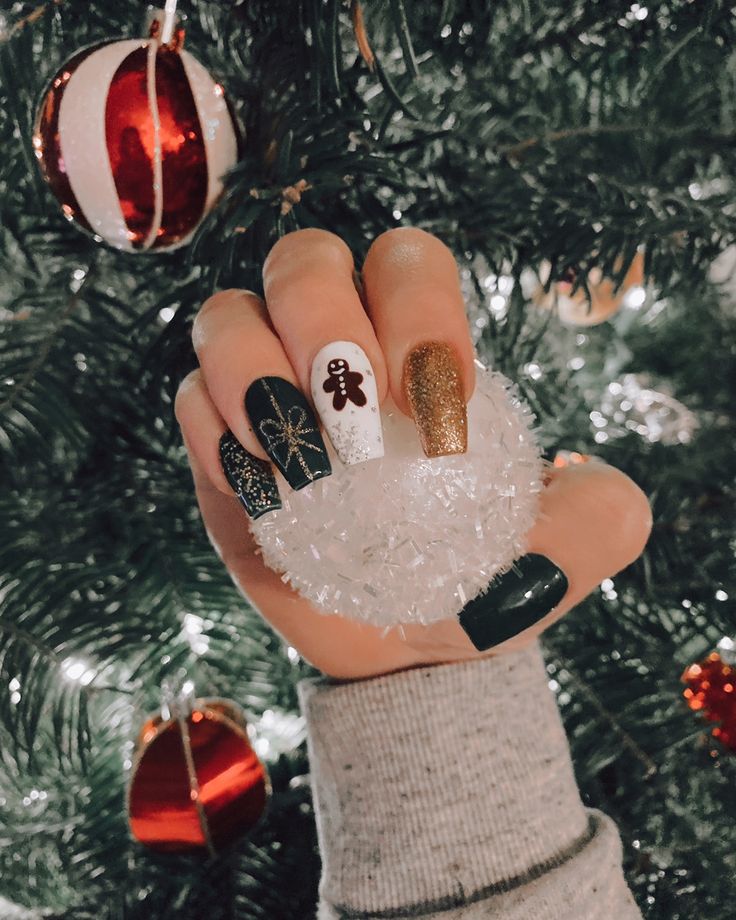 Plaid Perfection
Plaid is a winter fashion staple, so why not incorporate it into your nails? Use classic plaid colors like red, black, and white to create a plaid pattern. Finish with a matte topcoat for a cozy and stylish look.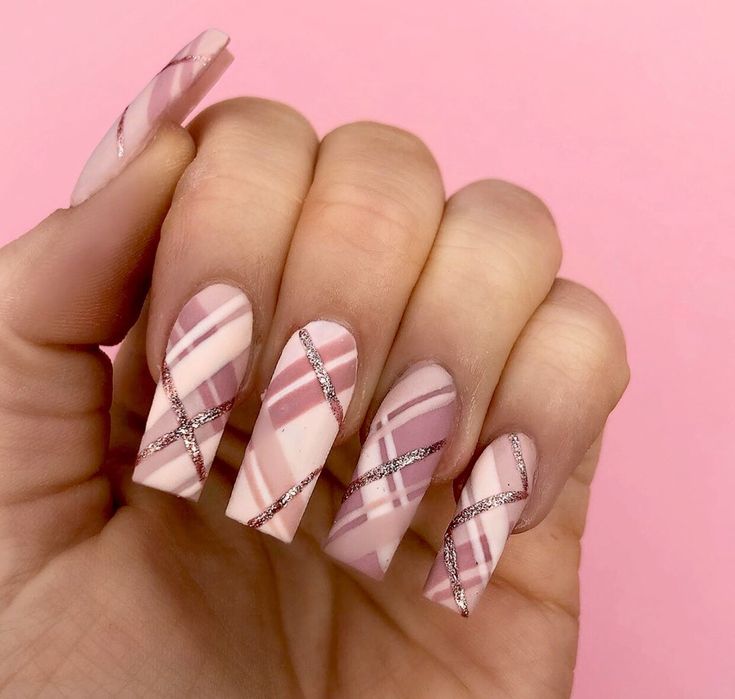 Evergreen Elegance
If you prefer a more understated look, opt for a simple evergreen nail design. A rich, deep green base paired with minimalistic gold accents or a single jewel-toned nail can be both classy and subtle.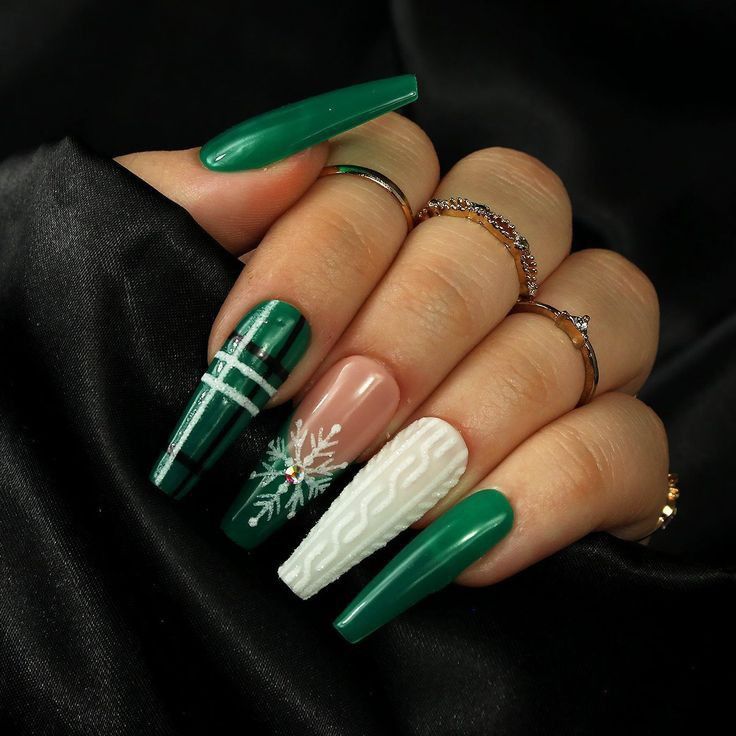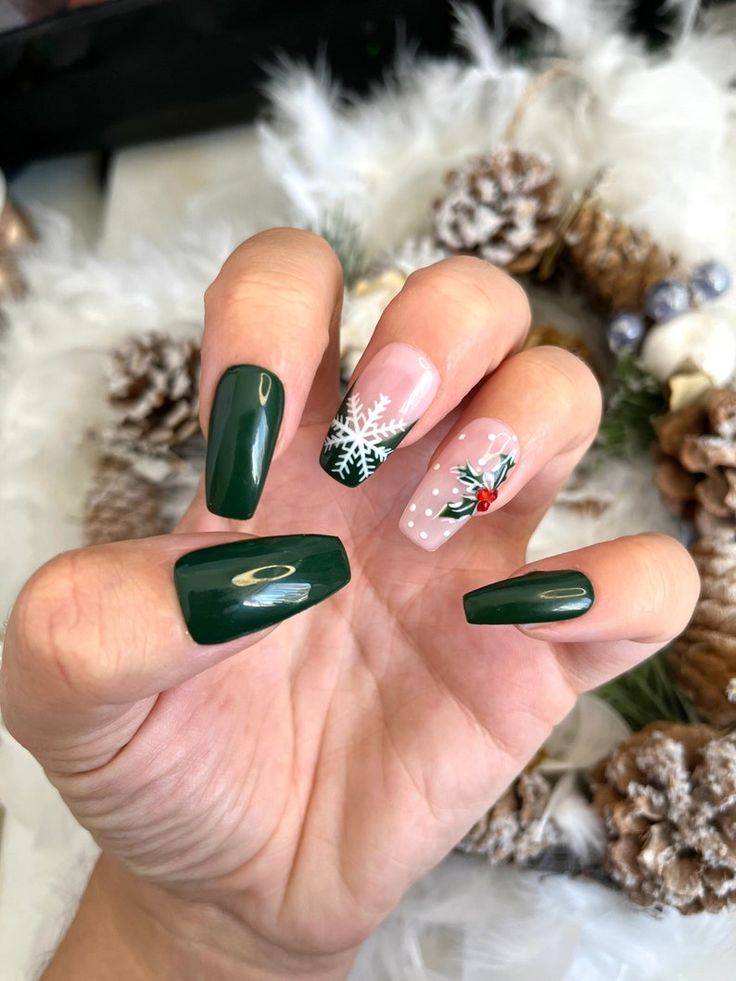 Nordic Charm
Draw inspiration from Nordic patterns for a chic winter nail look. Use white or light gray as the base and paint geometric designs in black or dark blue. This minimalist yet stylish design is perfect for any winter outfit.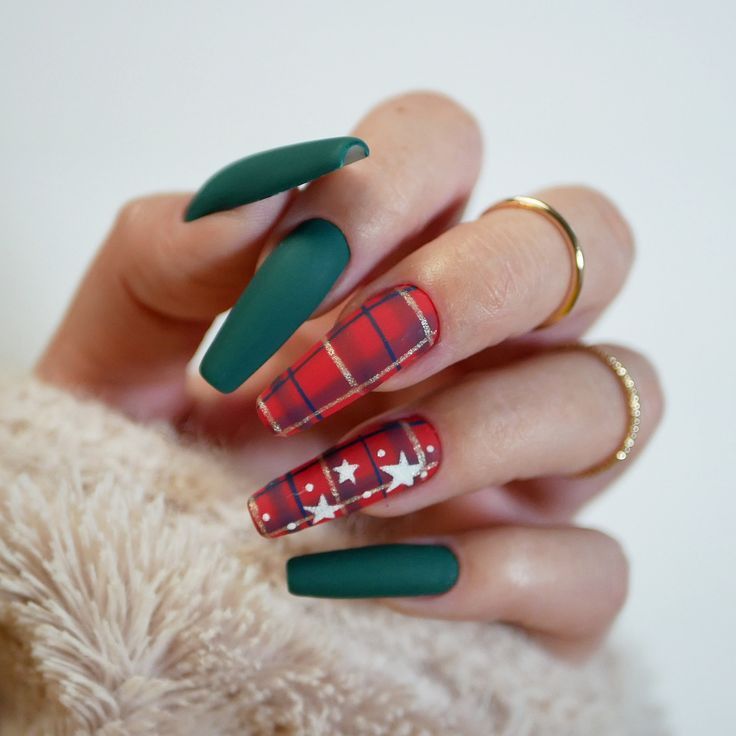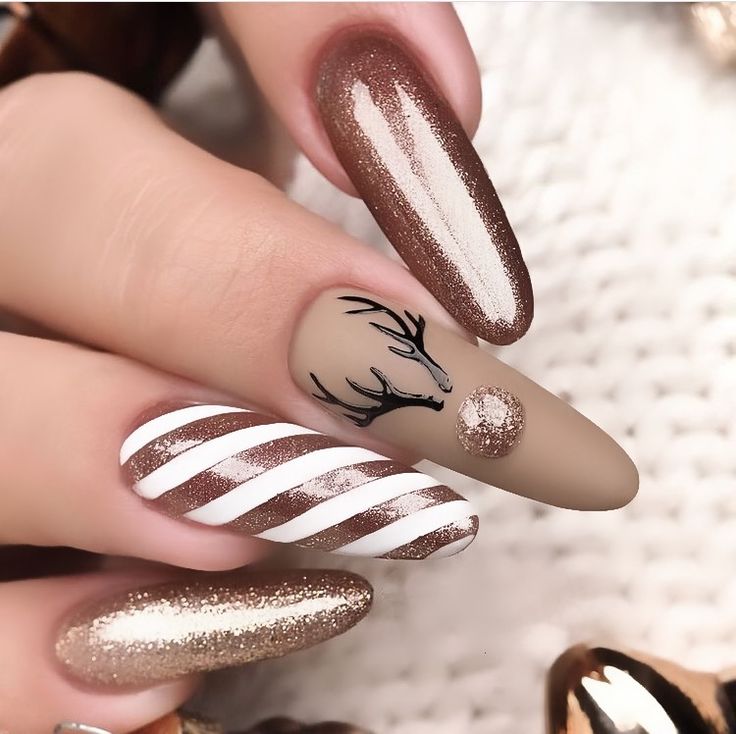 Gingerbread Glam
Indulge your sweet tooth with gingerbread-inspired nails. Use warm brown shades for the base and add tiny gingerbread men, candy canes, and snowflakes for a delightful holiday touch.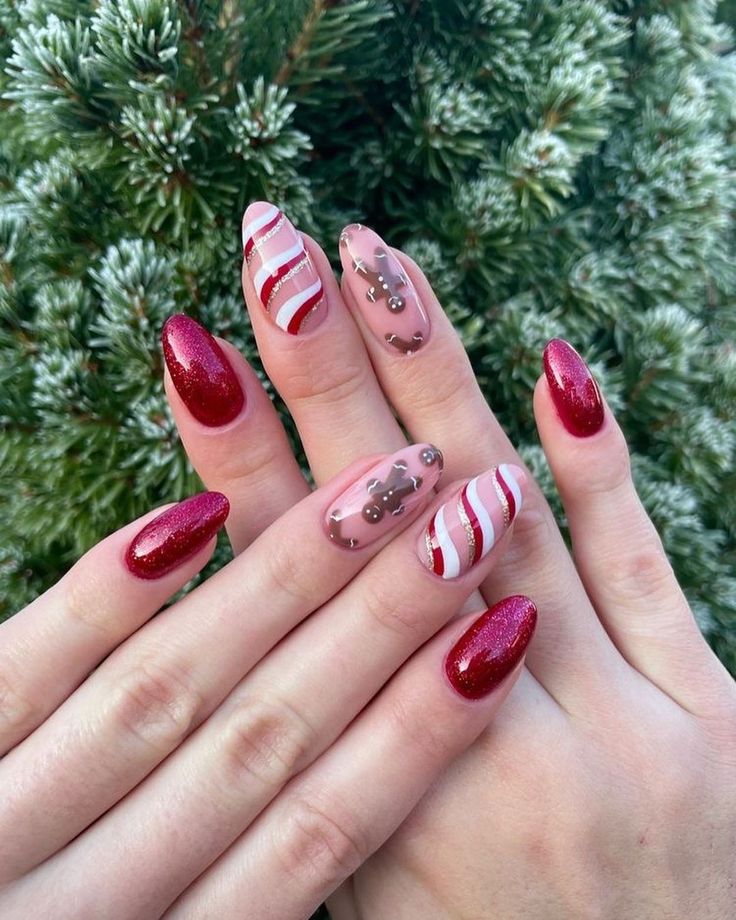 Save Pin