Nails
Chrome Nails Dark Skin 17 Ideas: Adding Glamour and Elegance to Your Look
In recent years, chrome nails have become a popular trend, and their eye-catching allure has captured the hearts of many nail enthusiasts. The sleek and reflective surface of chrome nails creates a stunning visual effect that is sure to make a statement. With the right color selection and design, chrome nails can beautifully complement dark skin tones, making them a fantastic choice for individuals looking to express their unique style.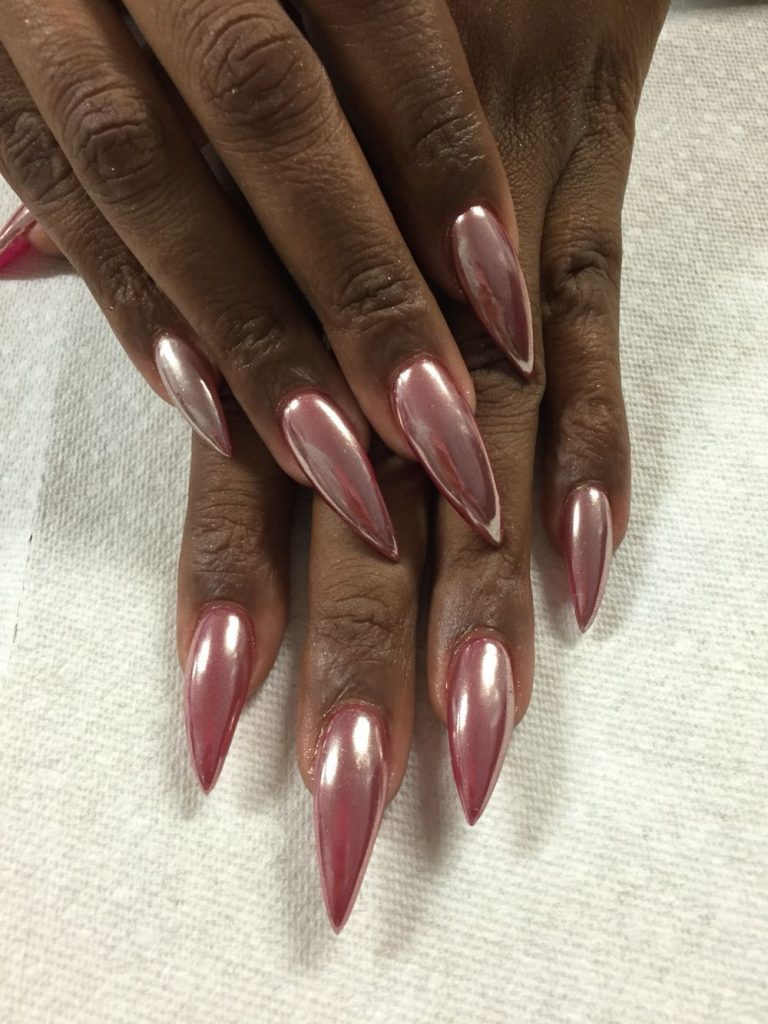 Understanding Chrome Nails
Chrome nails, also known as mirror nails or metallic nails, are achieved using a special powder or pigment. The process involves applying a gel or regular polish as a base and then gently rubbing the chrome powder onto the nails to create a mirror-like finish. The result is a lustrous shine that reflects light and adds a touch of sophistication to your overall appearance.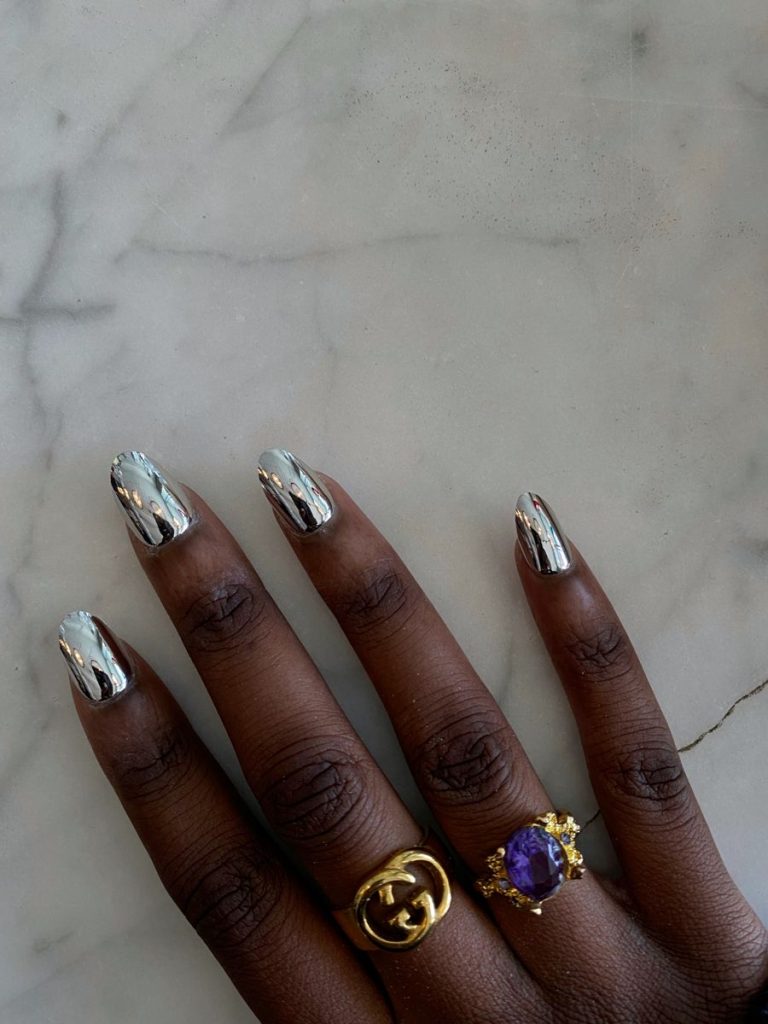 Choosing the Right Colors
When it comes to choosing the perfect chrome nail color for dark skin, there are various options that can beautifully complement your complexion. Bold and vibrant shades like royal blue, deep purple, or emerald green can make a striking impact. Additionally, warm metallic tones like copper, rose gold, or bronze can add a touch of warmth and elegance to your look. Don't be afraid to experiment with different colors to find the ones that best enhance your skin tone.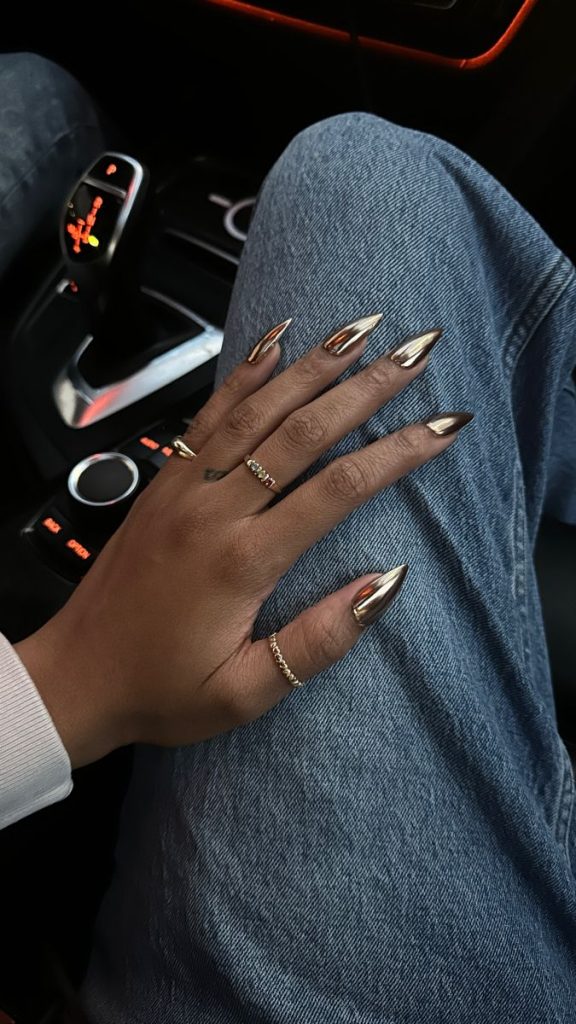 Chrome Nail Art Ideas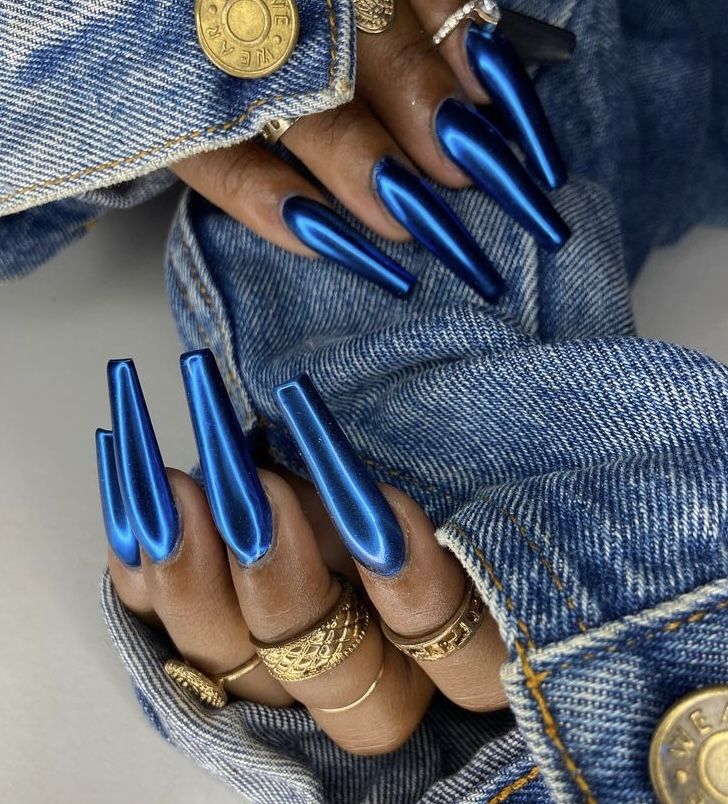 Elegant French Tips Create a classic and timeless look by incorporating chrome French tips. Opt for a neutral base color and add a touch of chrome to the tips for an elegant and sophisticated twist.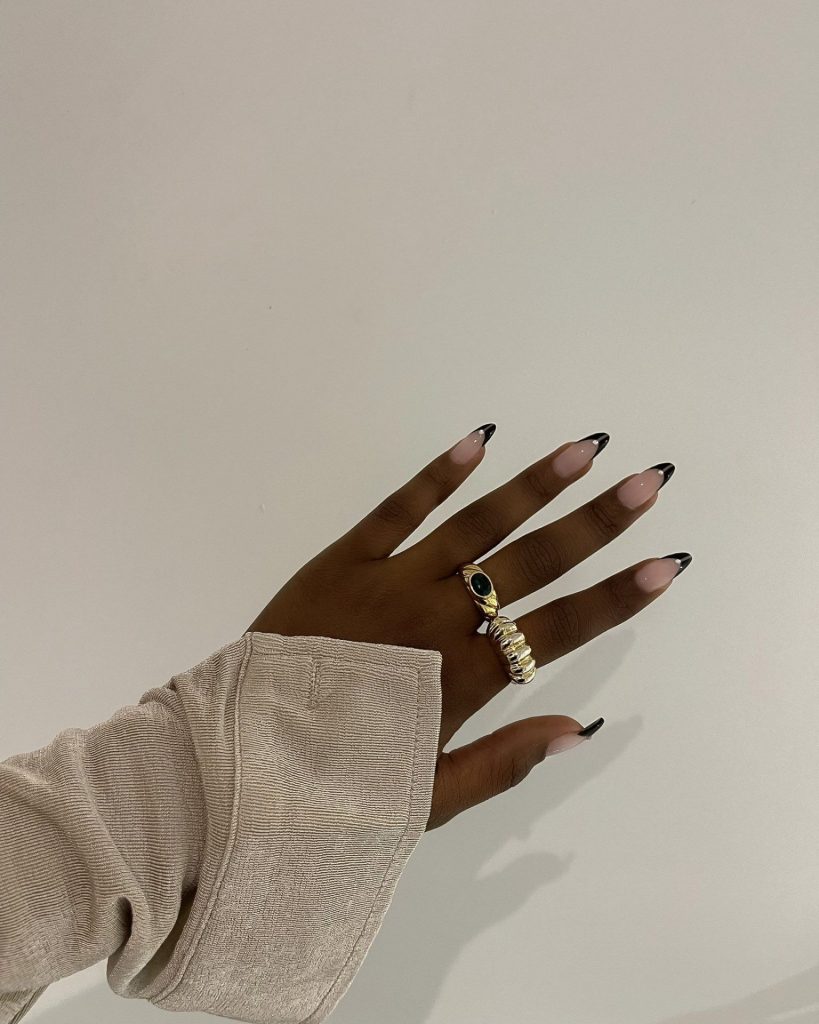 Ombre Magic Combine the mesmerizing effect of chrome with the popular ombre trend. Blend two or more chrome colors together to create a seamless gradient effect that transitions beautifully from one shade to another.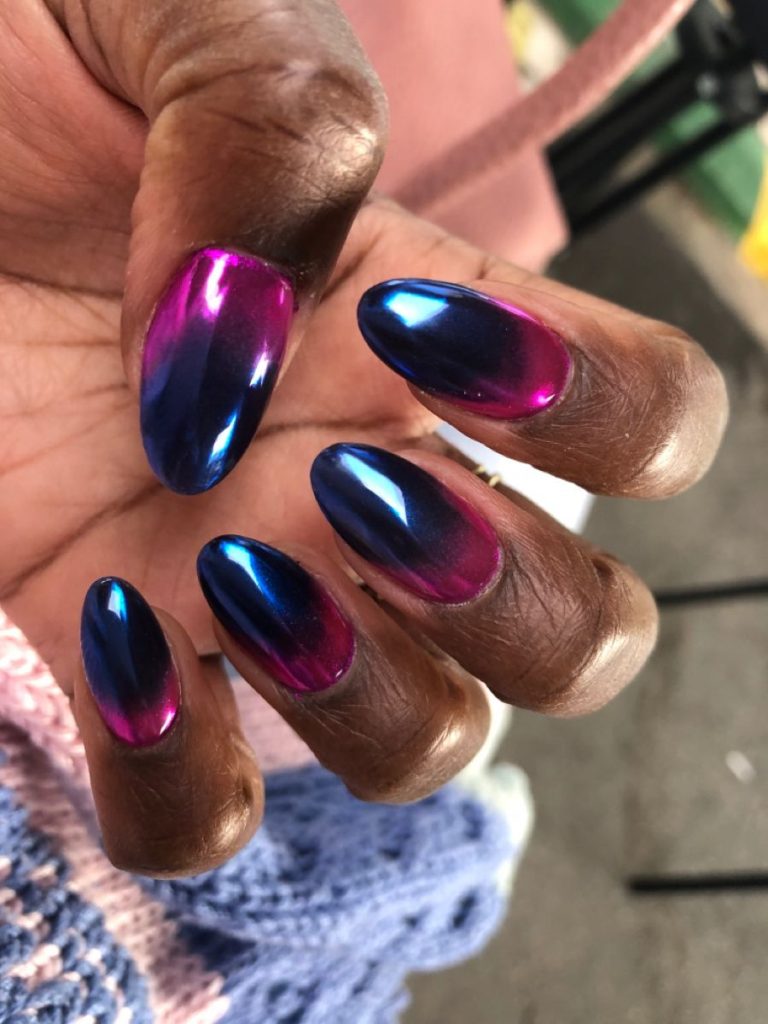 Geometric Delight Embrace your creative side by incorporating geometric patterns into your chrome nail design. From chevron to triangles and intricate shapes, geometric designs add a modern and edgy flair to your manicure.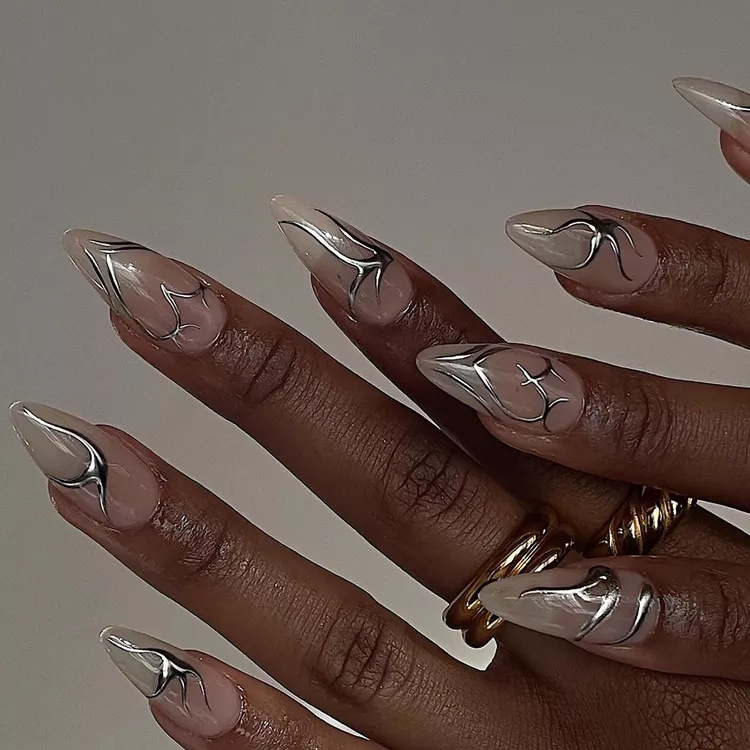 Floral Accents Incorporate delicate floral patterns into your chrome nails for a feminine and romantic touch. Use chrome polish to highlight the intricate details of the flowers and create a captivating contrast.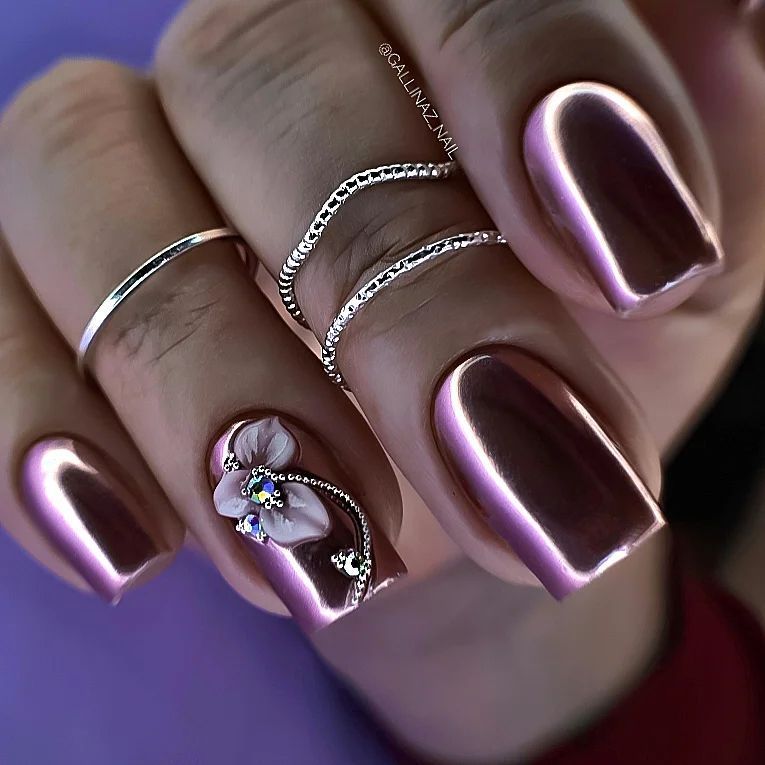 Negative Space Wonders Play with negative space by leaving portions of your nails bare and adding chrome accents strategically. This minimalist approach creates a modern and chic look that is sure to turn heads.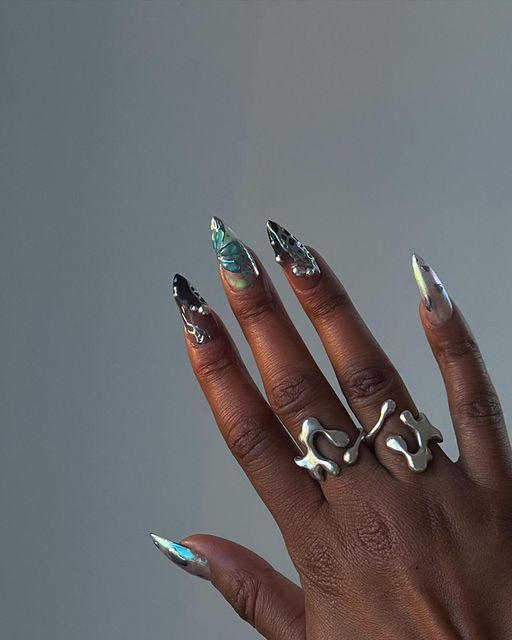 Embellished Extravaganza Take your chrome nails to the next level by adding embellishments like rhinestones, studs, or pearls. These small details can elevate your manicure and add a touch of luxury and glamour.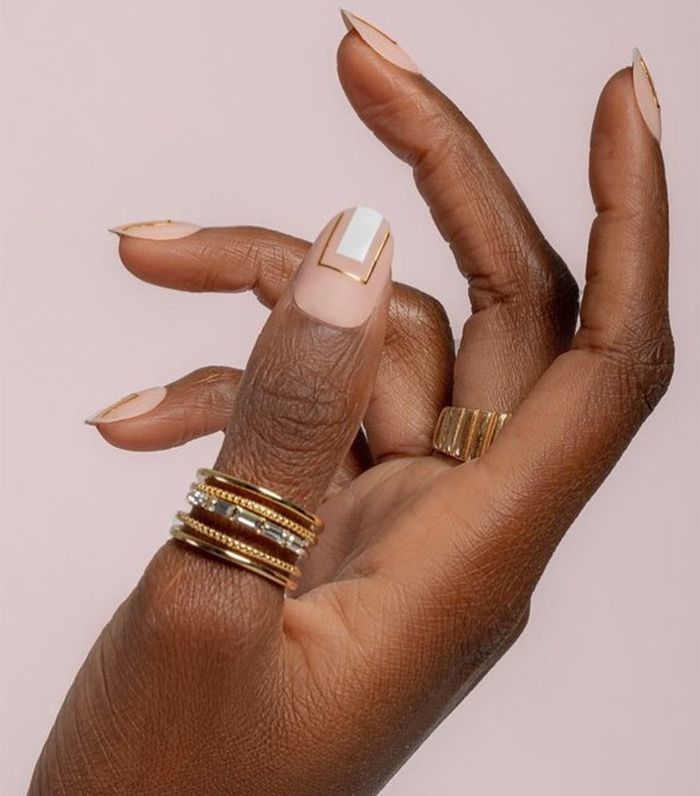 Tribal Chic Incorporate tribal-inspired patterns and designs into your chrome nails for a unique and captivating look. From bold geometric shapes to intricate tribal motifs, these nails are sure to make a statement.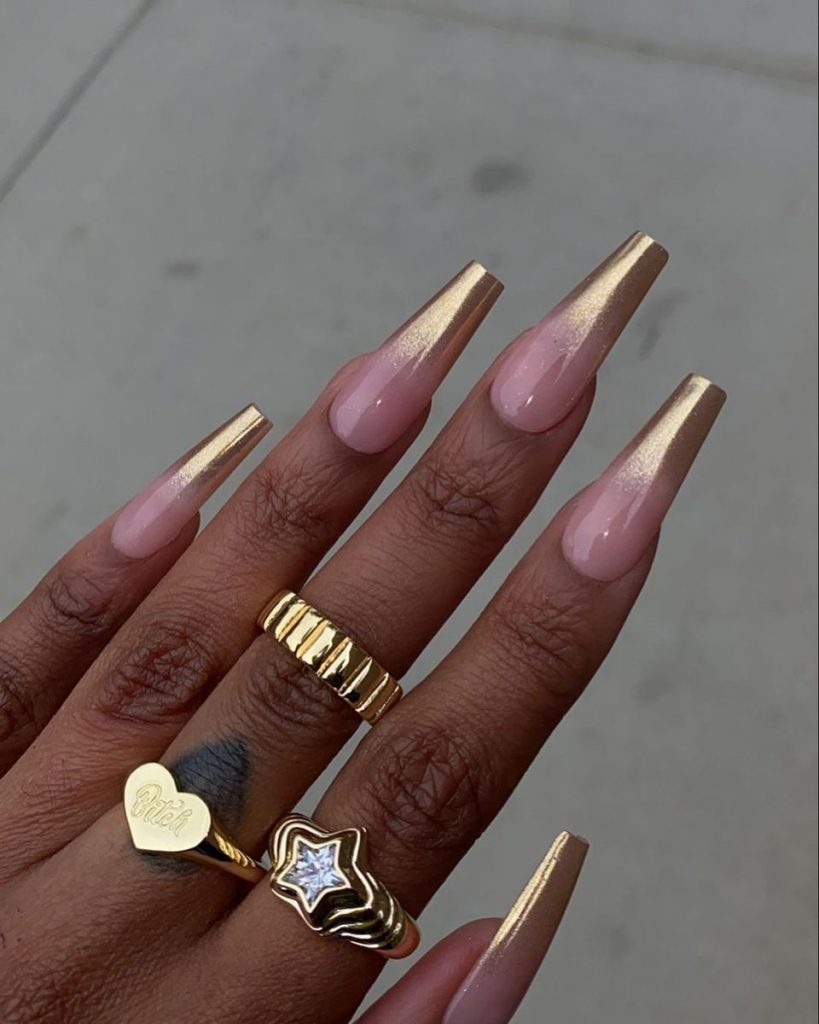 Glittery Goddess Add a touch of sparkle to your chrome nails by incorporating glitter accents. Whether it's a full glitter nail or a simple accent, the combination of chrome and glitter creates a dazzling effect.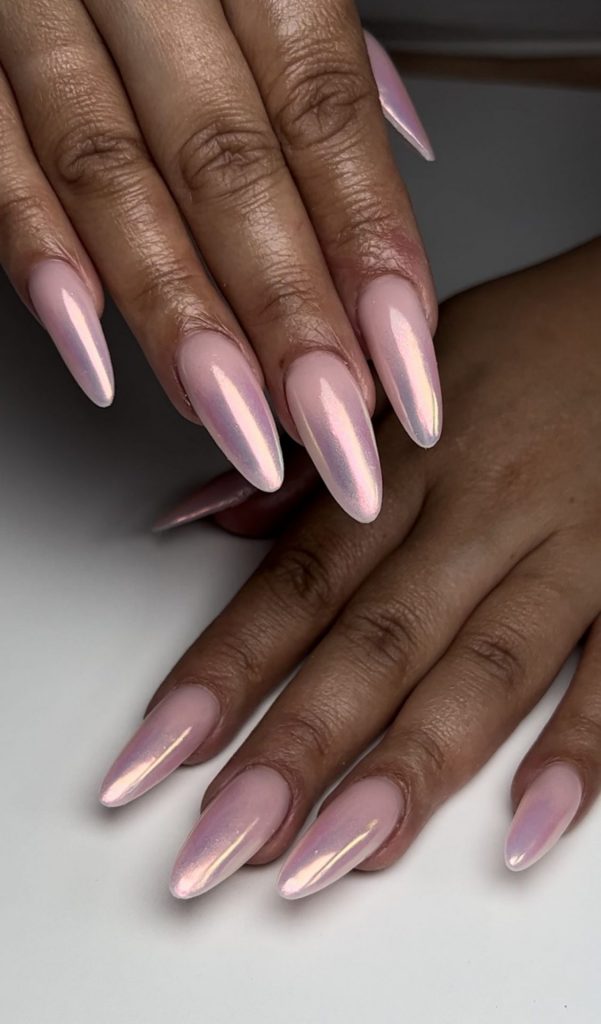 Striking Matte Effect Experiment with a matte top coat over your chrome nails to create a unique and contrasting finish. The matte effect adds depth and texture to your manicure, giving it a sophisticated twist.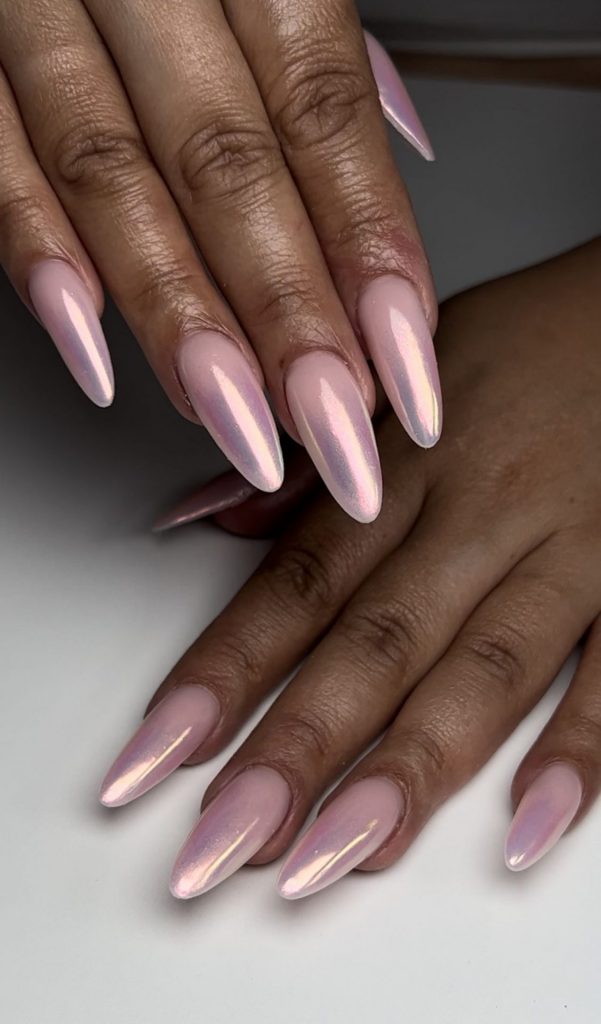 Foil Frenzy Combine chrome with foil accents for a multidimensional and eye-catching manicure. The foil adds texture and visual interest, making your nails truly stand out.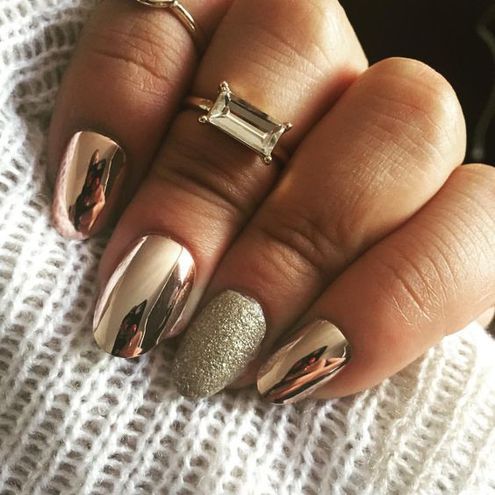 Holographic Hues Embrace the futuristic and ethereal vibes of holographic chrome nails. The shifting colors and mesmerizing holographic effect create a captivating and otherworldly manicure.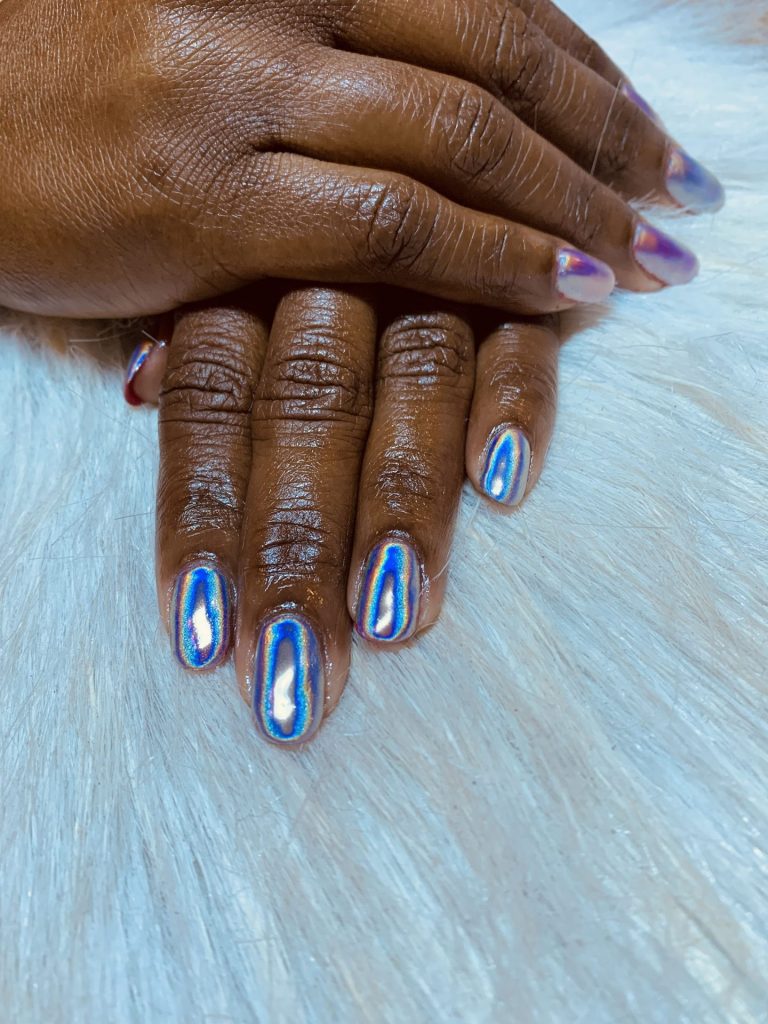 Celestial Vibes Create a celestial-inspired manicure by incorporating celestial motifs like stars, moons, and galaxies into your chrome nails. The celestial elements combined with the metallic shine create a mesmerizing effect.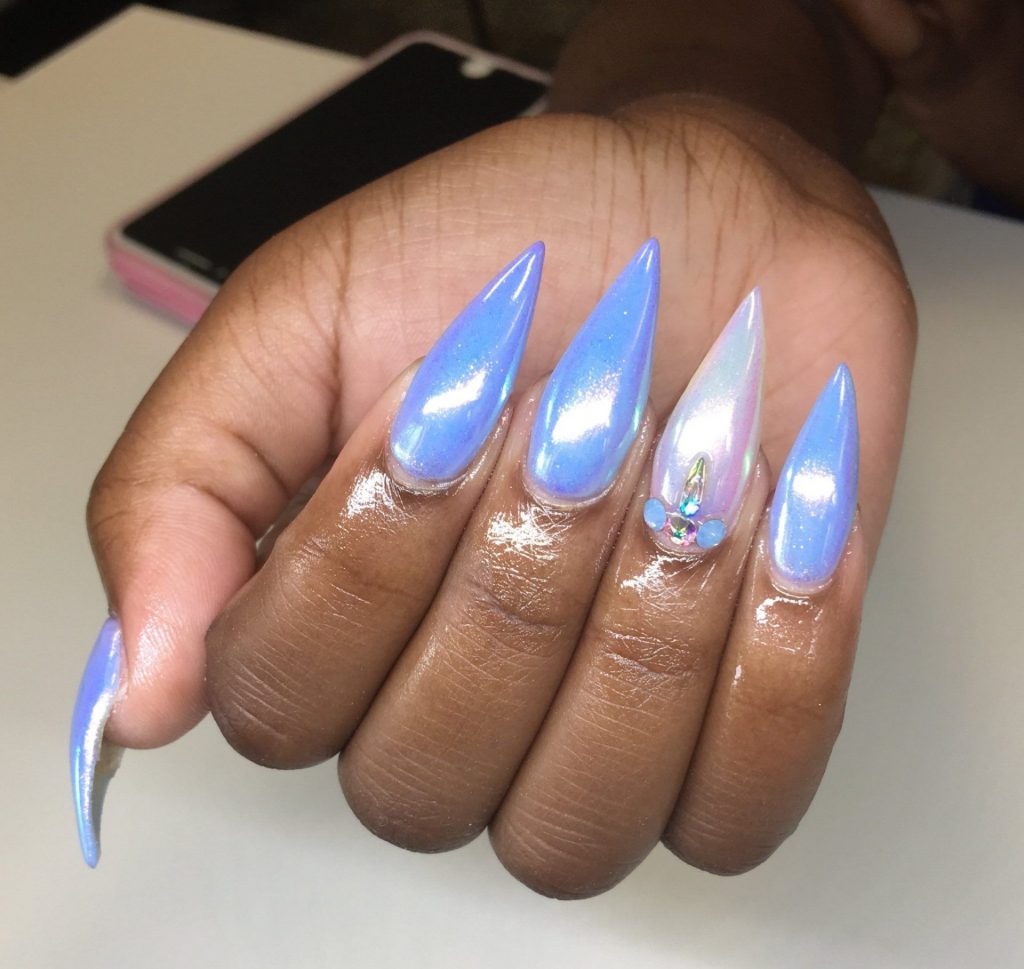 Edgy Metallic Accents Add a touch of edge to your chrome nails by incorporating metallic accents. Whether it's metallic stripes, dots, or studs, these details bring a cool and edgy vibe to your manicure.