Nails
Dark Green Nails 16 Ideas: Embrace Elegance and Sophistication
Are you tired of the same old nail colors and designs? Looking to add a touch of mystery and elegance to your manicure? Dark green nails might just be the answer you've been searching for! In this article, we'll explore a variety of stunning dark green nail ideas that are sure to make a statement. From deep forest greens to edgy metallic shades, we've got you covered. Let's dive into the world of dark green nail inspiration!
Getting to Know Dark Green Nails
Dark green nails are all about embracing sophistication and individuality. Unlike traditional reds or pinks, dark green adds an element of mystery and depth to your look. Whether you're heading to a formal event or just want to express your personal style, dark green nails can help you achieve a unique and captivating look.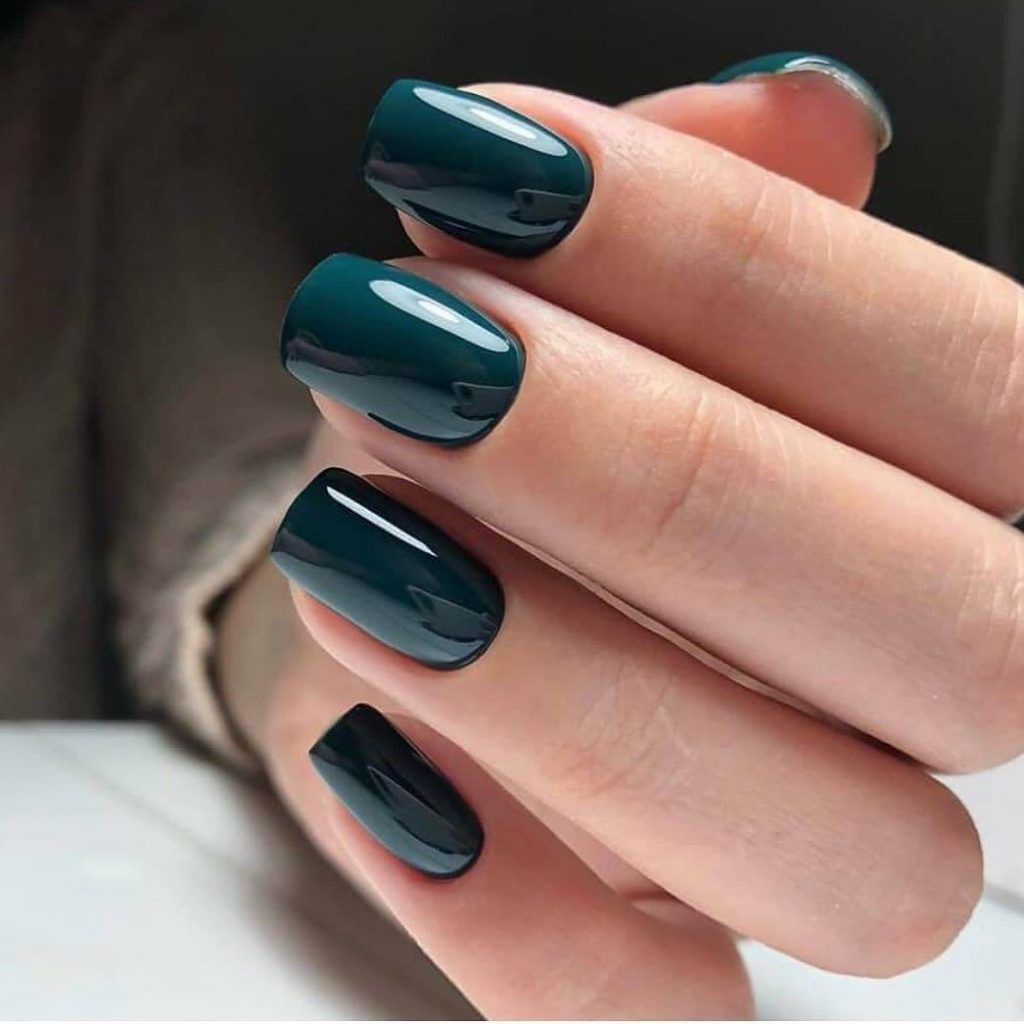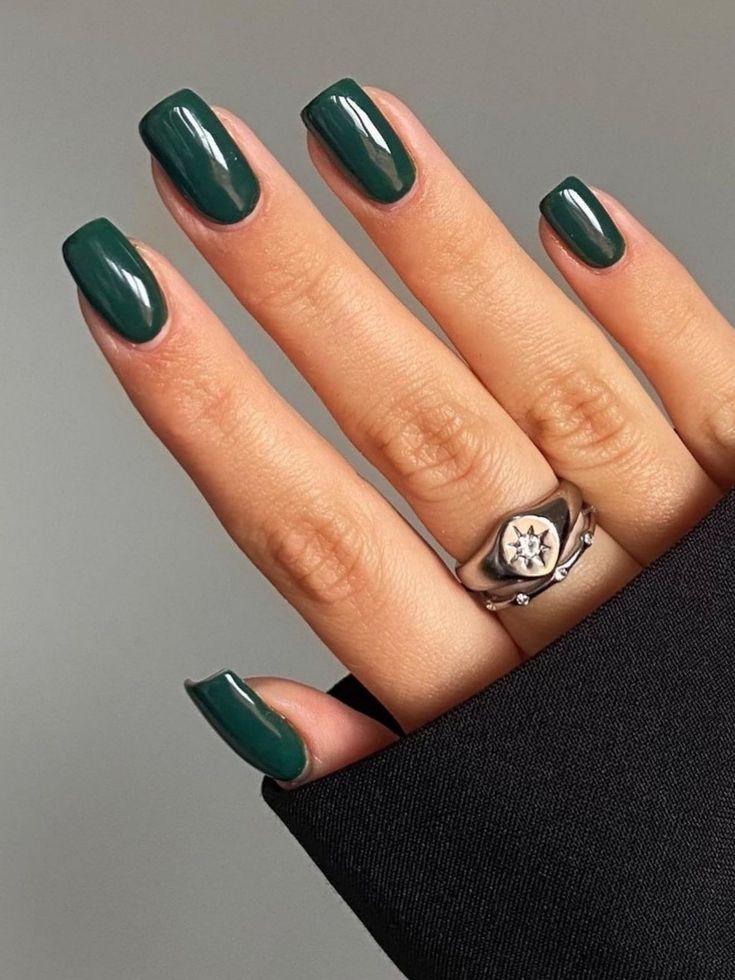 Why Choose Dark Green?
Why opt for dark green nails, you ask? Well, dark green offers a versatile and stylish alternative to the more common nail colors. It's a color that exudes confidence and originality, allowing you to stand out in a crowd. Plus, dark green complements a wide range of skin tones, making it a universally flattering choice.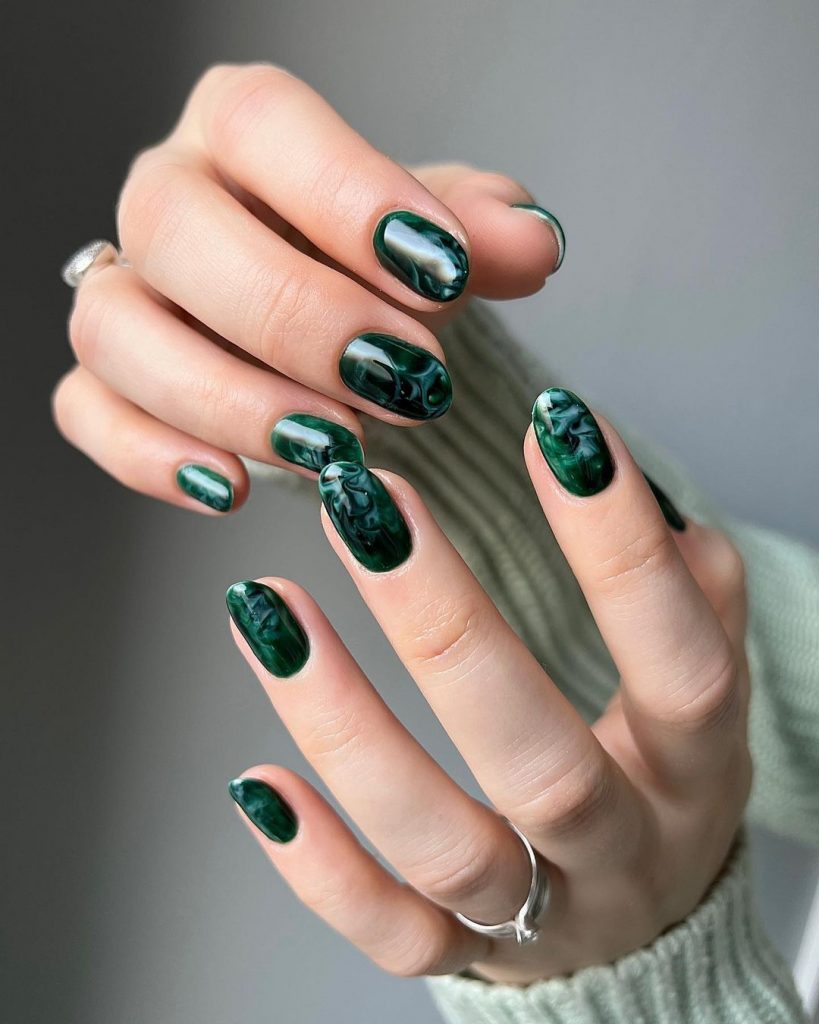 Classic Dark Green Elegance
For those who appreciate timeless beauty, classic dark green nails are a perfect choice. A deep, rich green shade evokes thoughts of lush forests and sophisticated evenings. This elegant look pairs well with both casual and formal outfits, making it a versatile option for any occasion.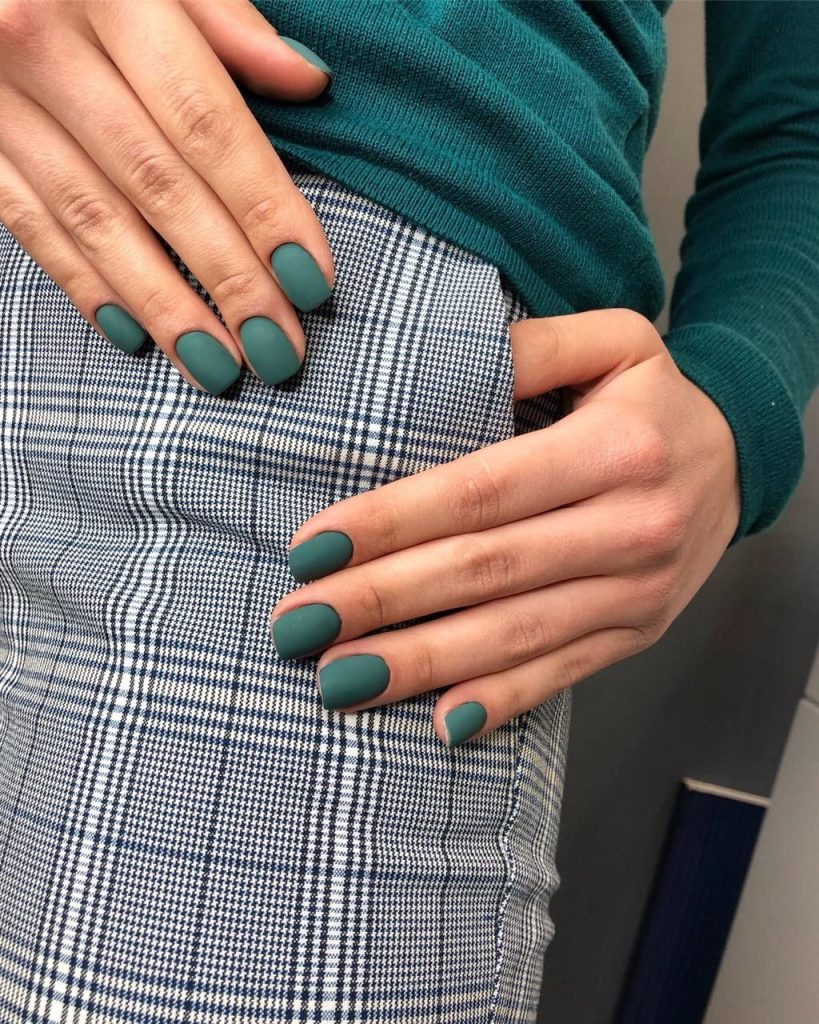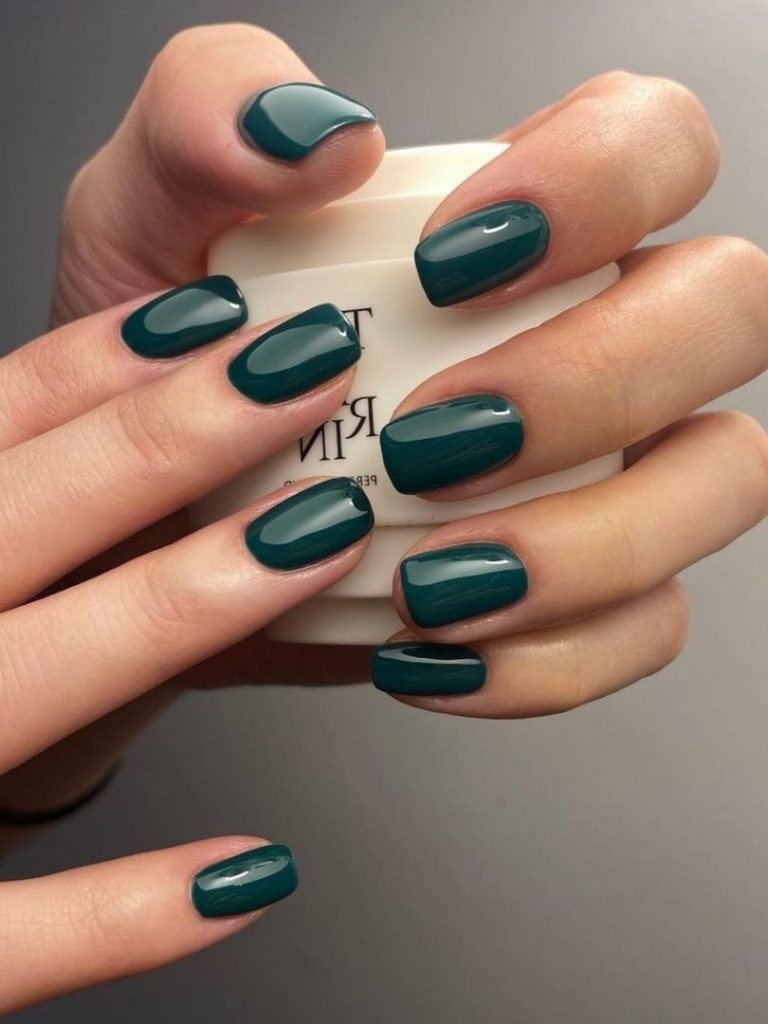 Sparkle and Shine: Metallic Dark Green Nails
Add a touch of glamour to your manicure by opting for metallic dark green nails. The shimmering effect adds depth and dimension to your nails, creating a mesmerizing play of light. This option is perfect for those who want a nail design that truly catches the eye.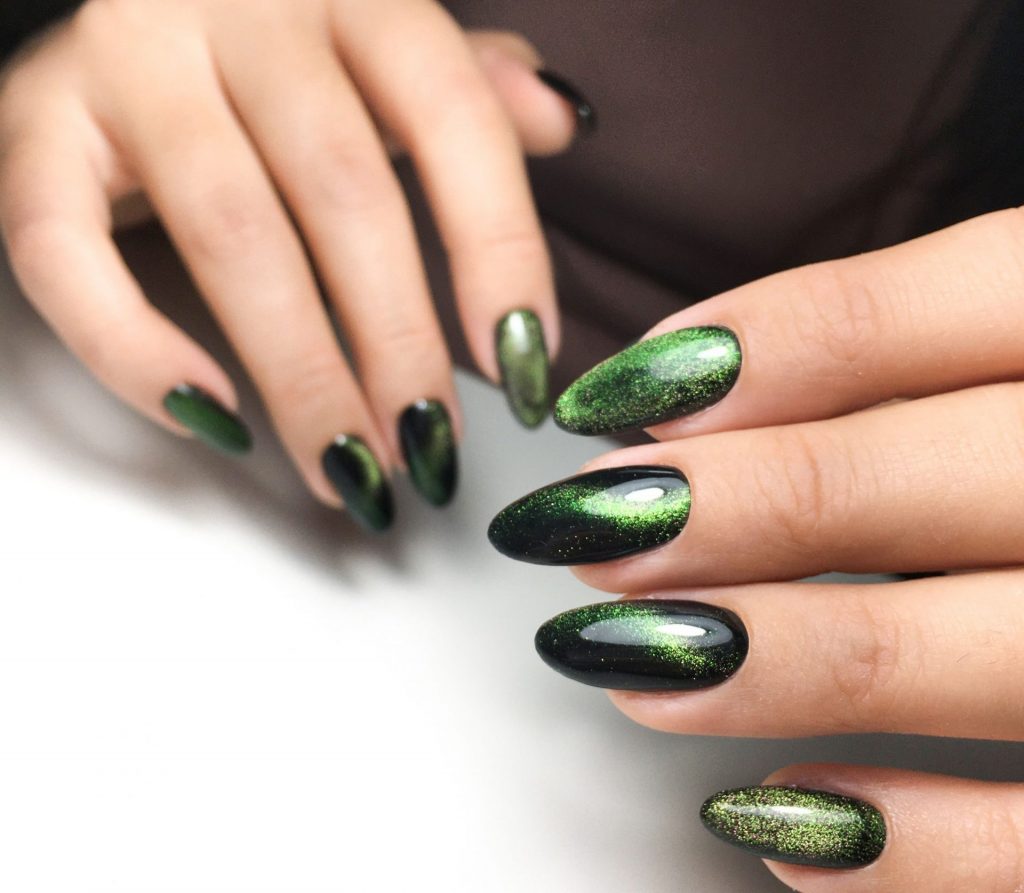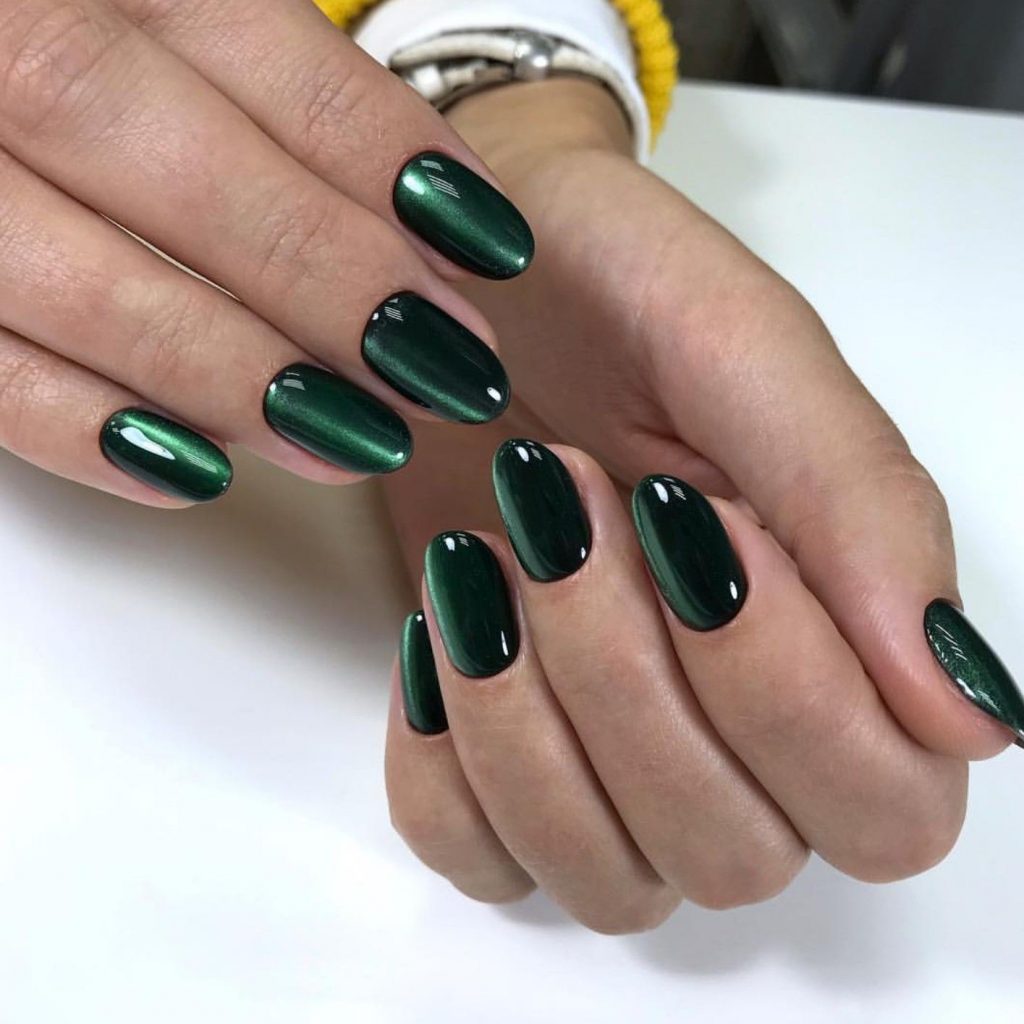 Nature-Inspired Designs
Draw inspiration from the beauty of nature with dark green nails adorned with leafy motifs and intricate botanical designs. These nails will remind you of lush forests and tranquil natural settings, allowing you to carry a piece of nature wherever you go.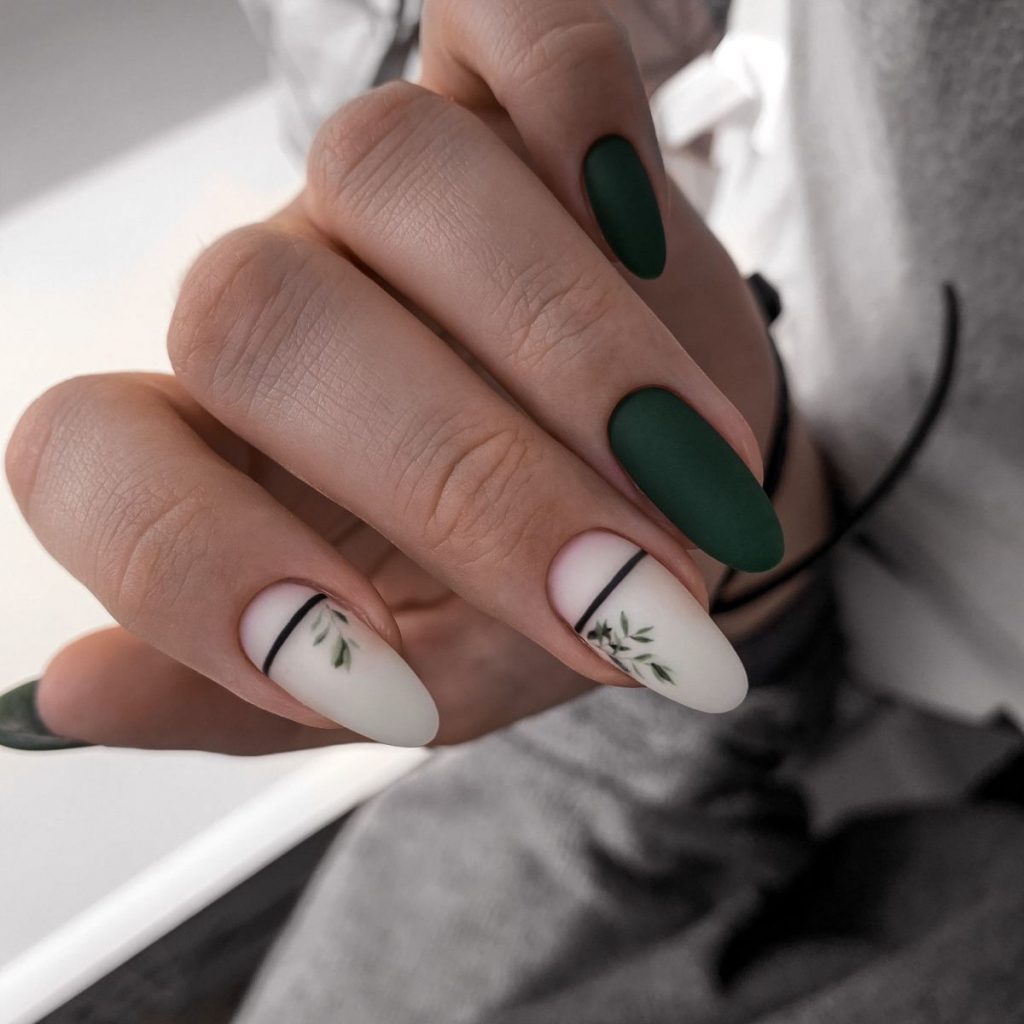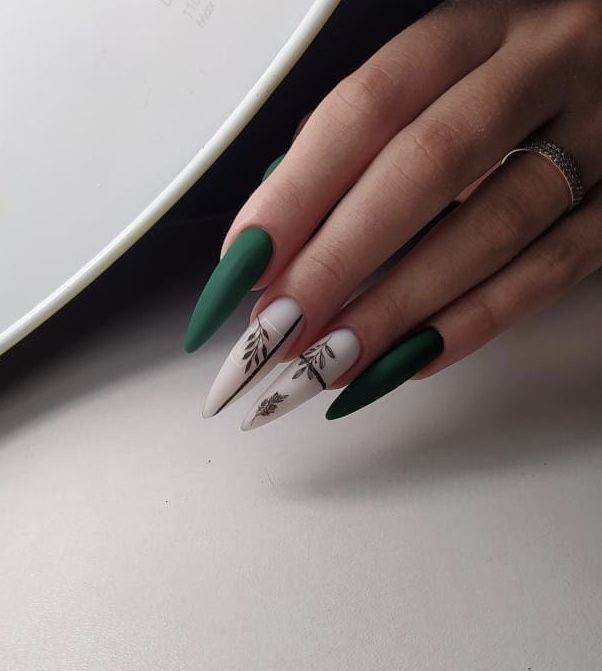 Dark Green with a Pop of Color
For a vibrant and energetic look, consider pairing dark green with a pop of color. Whether it's a neon accent or a contrasting shade, this combination adds a fun and playful twist to your manicure.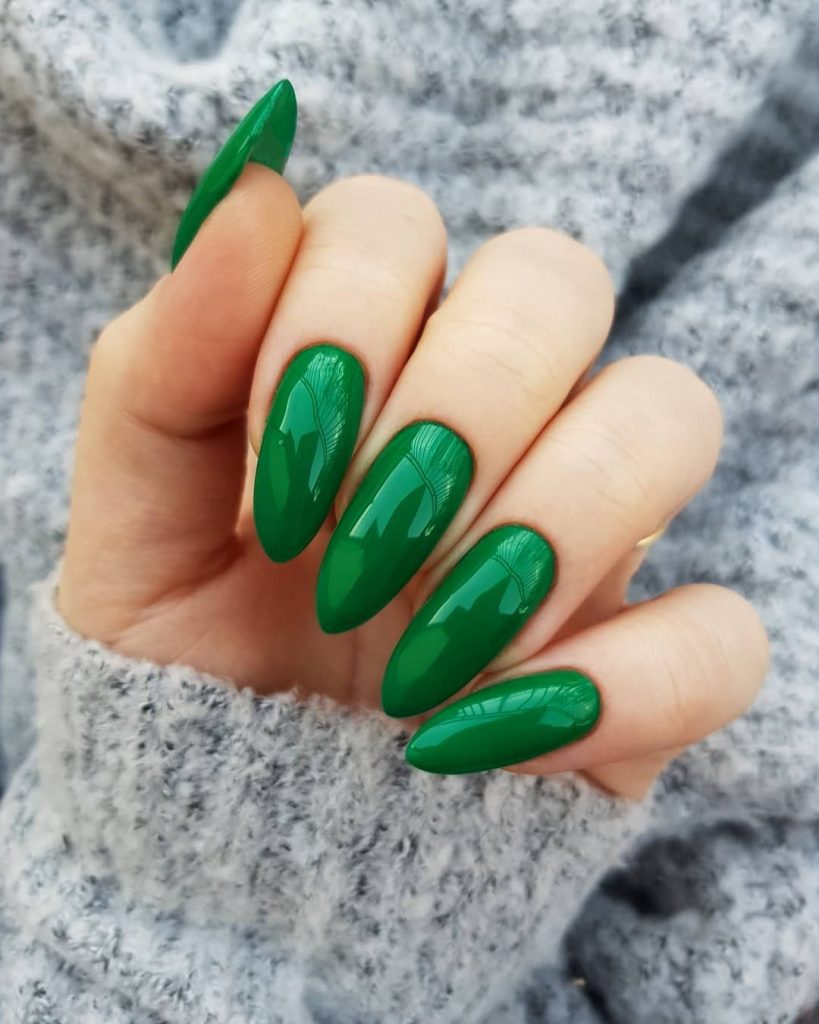 Matte and Mysterious
Embrace a matte finish for an understated yet mysterious appeal. Matte dark green nails are effortlessly chic and create a subdued look that's perfect for both casual outings and formal events.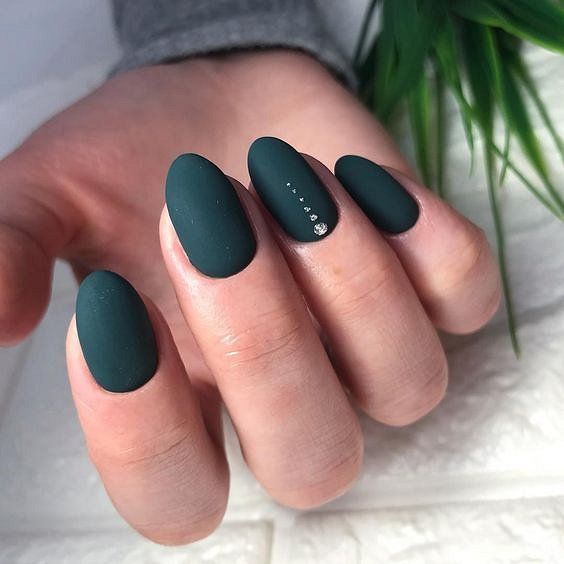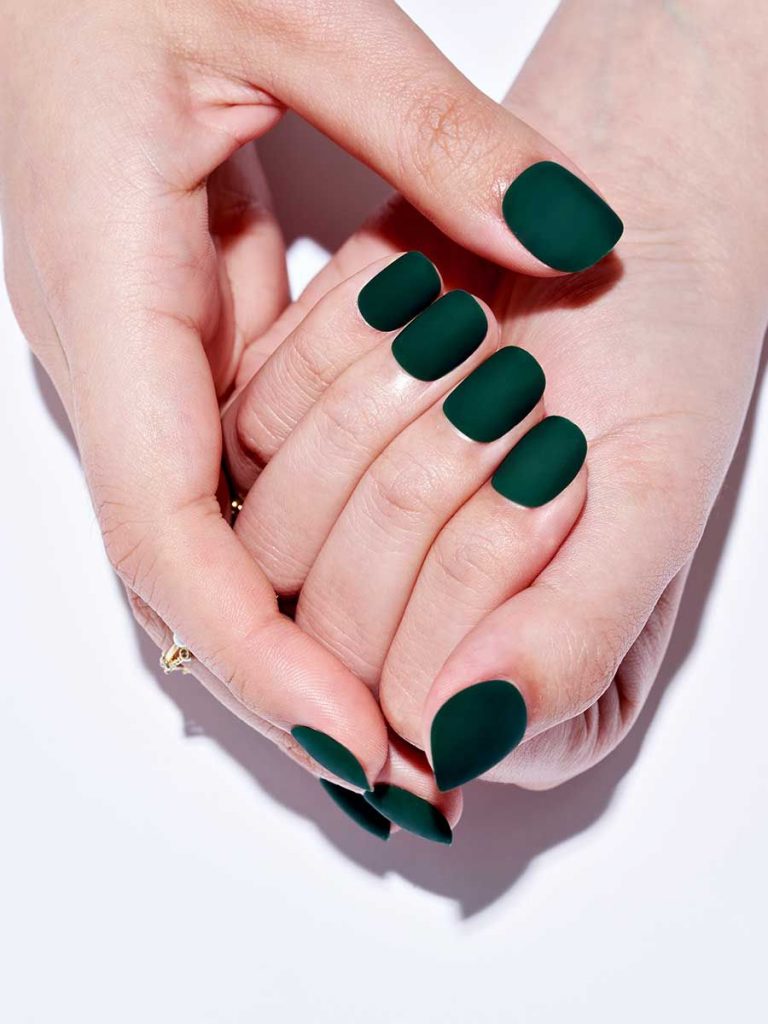 Playful Patterns and Nail Art
Unleash your creativity by experimenting with patterns and nail art. From geometric designs to intricate swirls, dark green nails provide the perfect canvas to express your artistic side.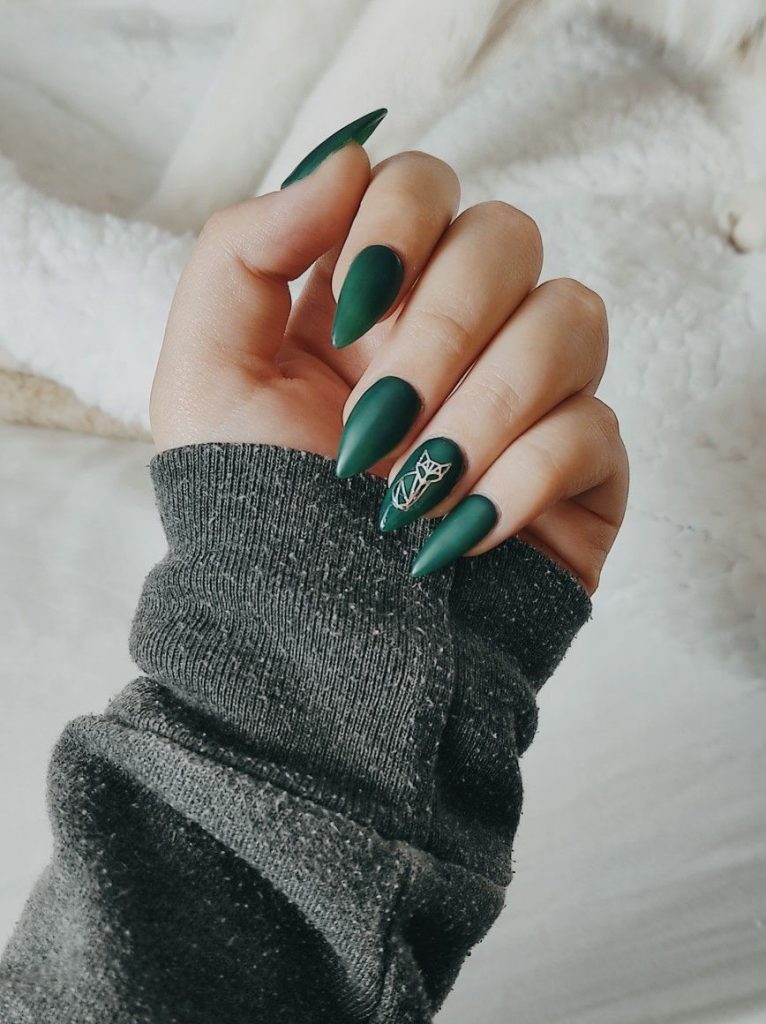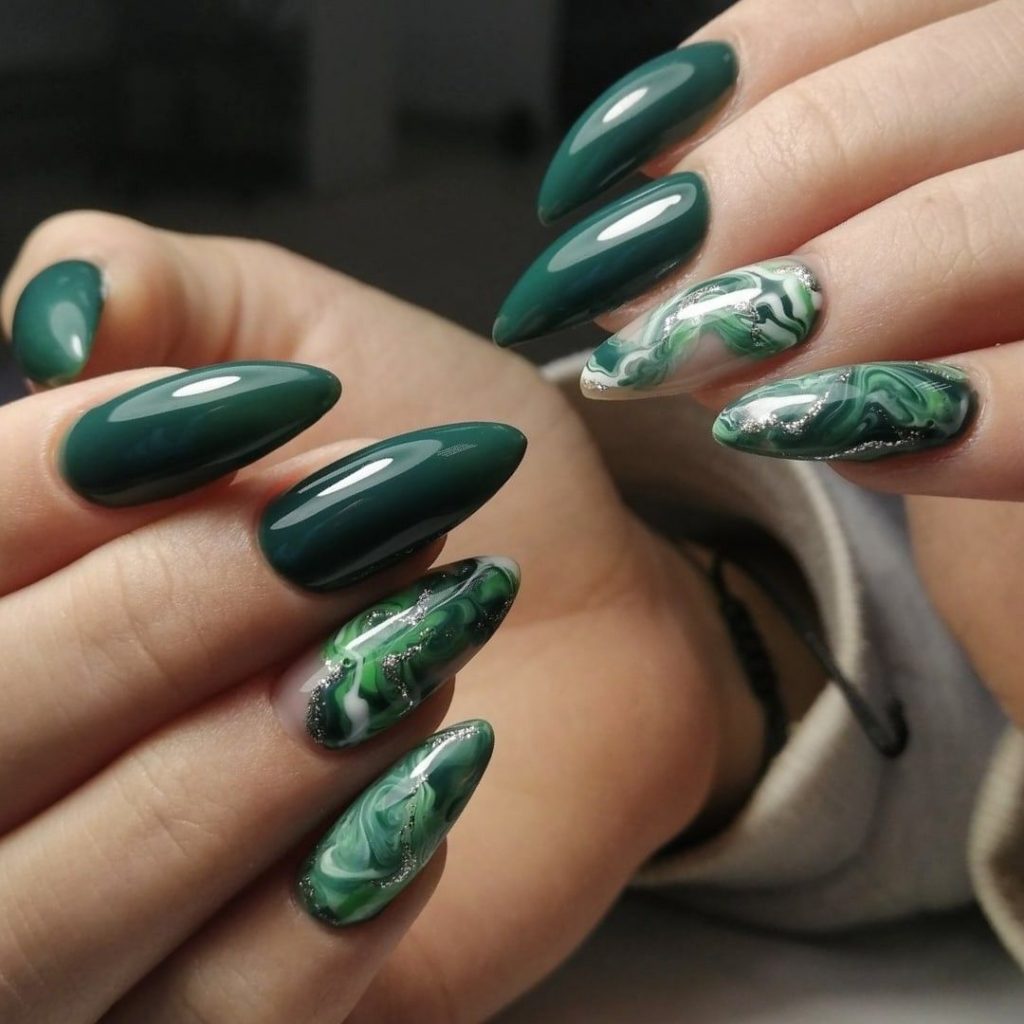 Save Pin