Nails
Dusty Nails 15 Ideas: Adding a Vintage Touch to Your Nail Art
Are you tired of the same old nail designs and looking to add a touch of uniqueness to your manicure? Look no further! In this article, we will explore a collection of dusty nail ideas that will help you achieve a fresh and distinctive look. From subtle and elegant to bold and eye-catching, these designs are sure to make a statement. So, let's dive in and discover the world of dusty nails!
What Are Dusty Nails?
Dusty nails refer to a type of manicure that incorporates muted and earthy tones to create a subtle yet captivating look. These colors often include shades of grey, taupe, mauve, and dusty pink. Dusty nails offer a refreshing break from the traditional bold and vibrant nail designs, allowing you to showcase your personal style in a more understated manner.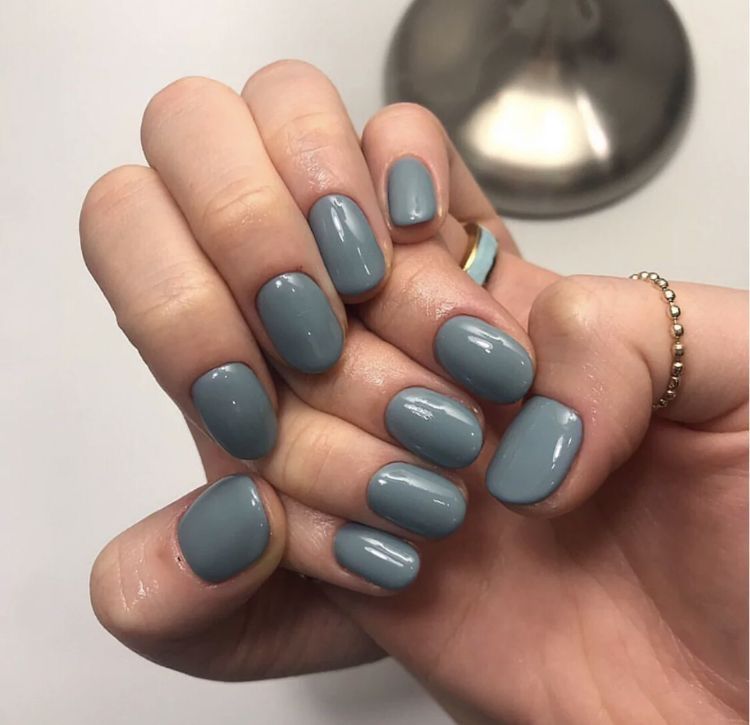 Elegant Dusty Nails
For those who prefer a sophisticated and timeless look, elegant dusty nails are the perfect choice. Opt for a soft dusty pink as the base color and add a touch of glamour with delicate gold foil accents. This combination exudes elegance and can be worn for various occasions, from formal events to everyday wear.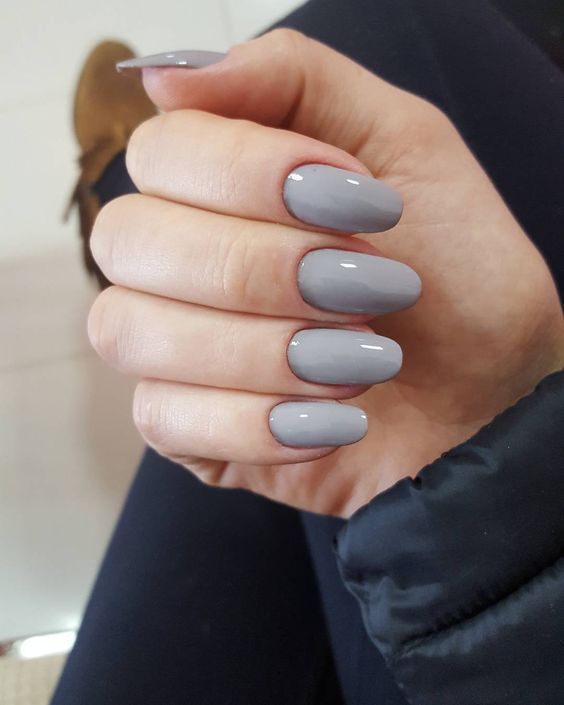 Boho Chic Dusty Nails
If you're a fan of bohemian-inspired fashion, why not extend that style to your nails? Boho chic dusty nails incorporate intricate patterns and tribal-inspired designs using dusty tones. Think geometric shapes, dreamcatchers, feathers, and mandalas. This whimsical and free-spirited look is perfect for those who want to express their artistic side.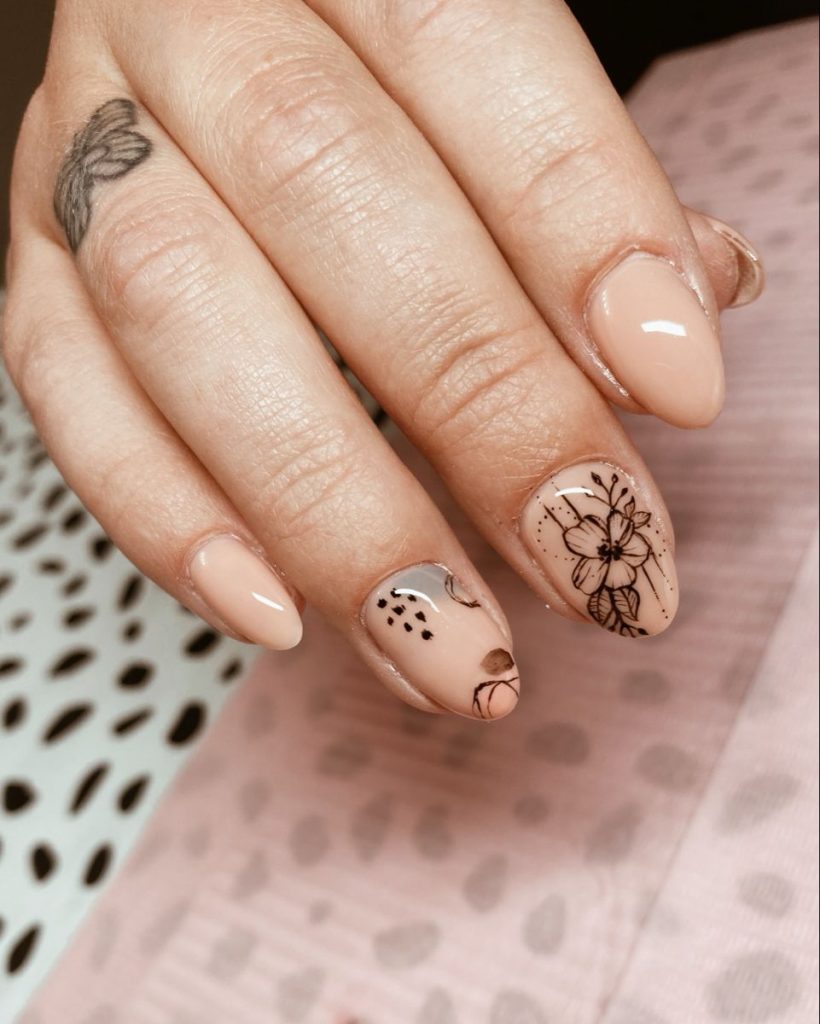 Floral Dusty Nails
Floral designs are always a hit when it comes to nail art, and dusty nails are no exception. Create a garden on your fingertips with delicate floral patterns in dusty shades. Whether you opt for hand-painted flowers or floral nail stickers, this design will add a touch of femininity and grace to your manicure.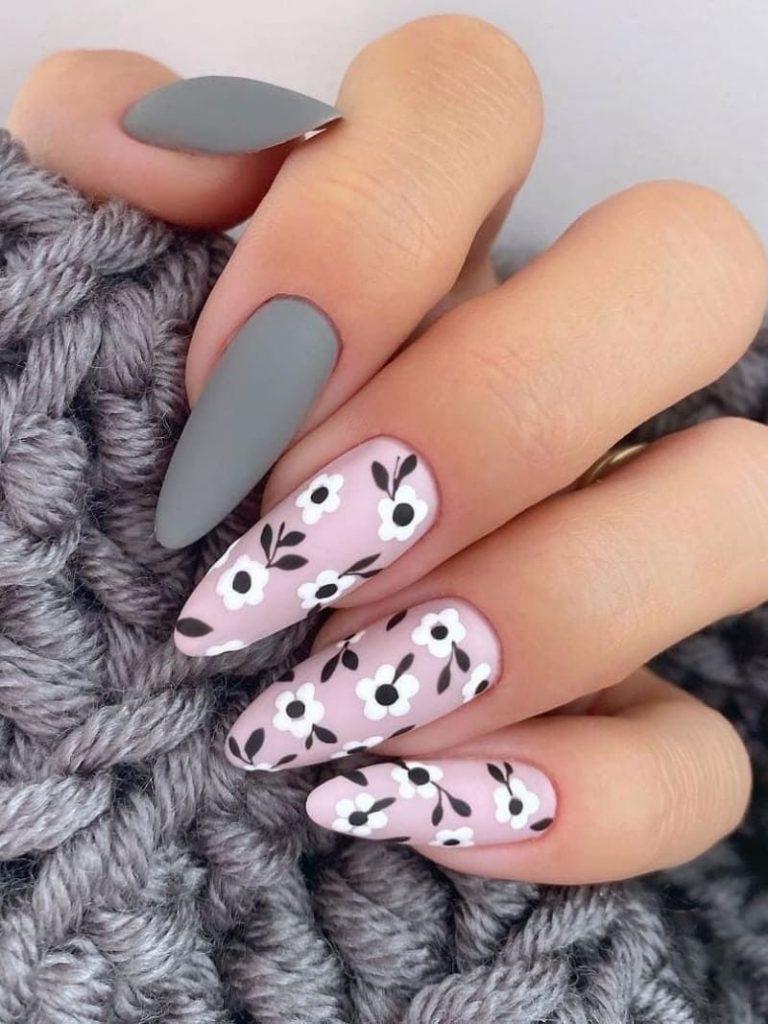 Geometric Dusty Nails
Geometric patterns are a popular choice for nail art enthusiasts, and dusty nails can take this trend to the next level. Use dusty tones to create captivating geometric designs such as chevron, triangles, or intricate lines. The contrast between the muted colors and sharp lines will make your nails stand out in style.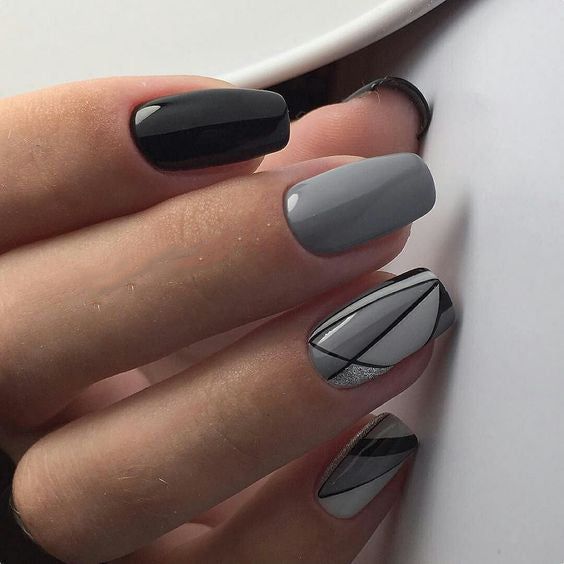 Metallic Dusty Nails
For a modern and edgy twist on dusty nails, consider incorporating metallic accents. Choose a dusty base color and add a pop of metallic shine using foil, chrome powder, or metallic nail polish. This combination of soft and metallic tones creates a striking contrast that will undoubtedly turn heads.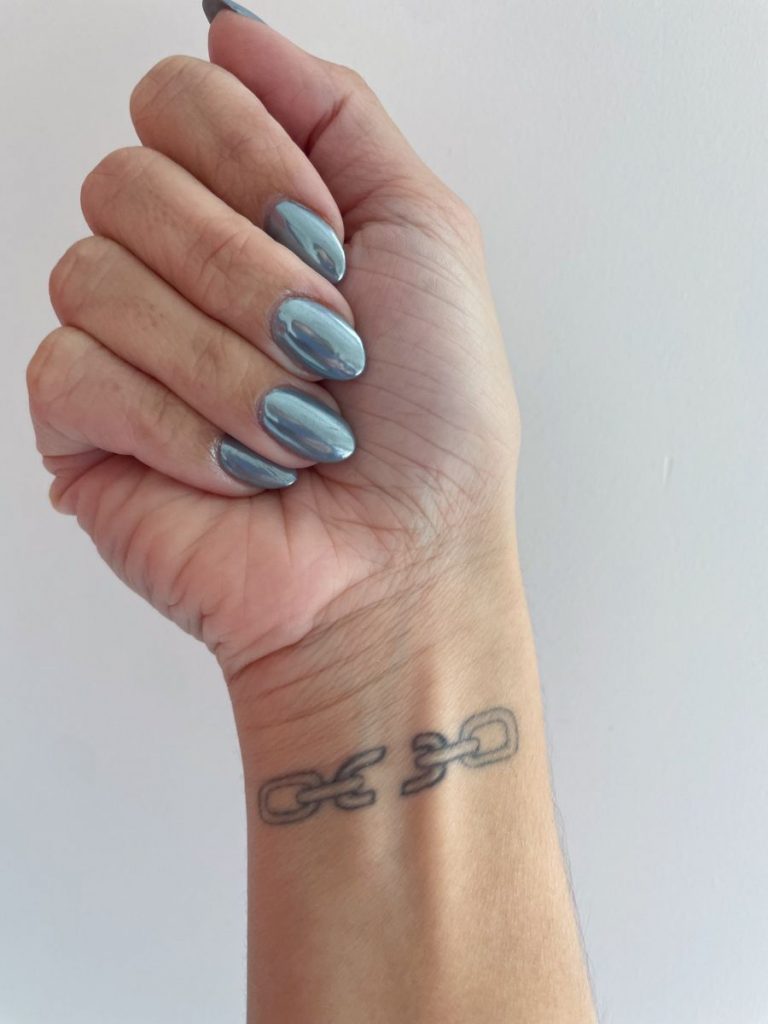 Gradient Dusty Nails
Gradient nails are a versatile and trendy option that can be easily achieved with dusty colors. Create a seamless transition of shades by blending two or more dusty tones on each nail. This technique allows you to experiment with different combinations and create a unique gradient effect that adds depth and dimension to your nails.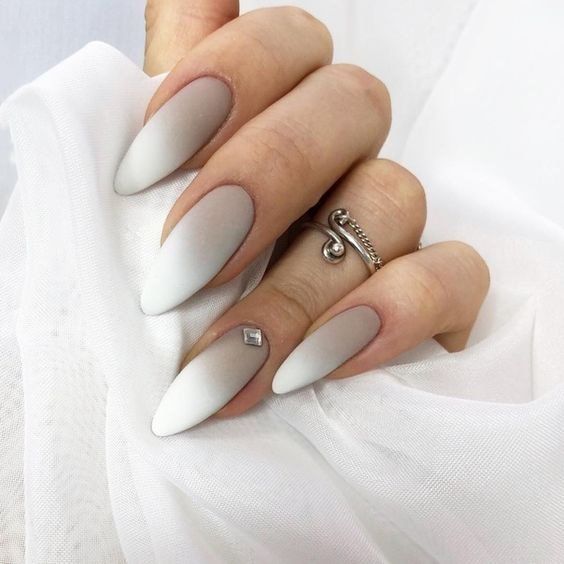 Ombre Dusty Nails
Ombre nails continue to be a popular choice for those who love a seamless color transition. With dusty nails, you can achieve a subtle and sophisticated ombre effect by using shades from the same color family. Start with a light dusty shade at the base and gradually darken the color towards the tip of the nails for a beautiful gradient effect.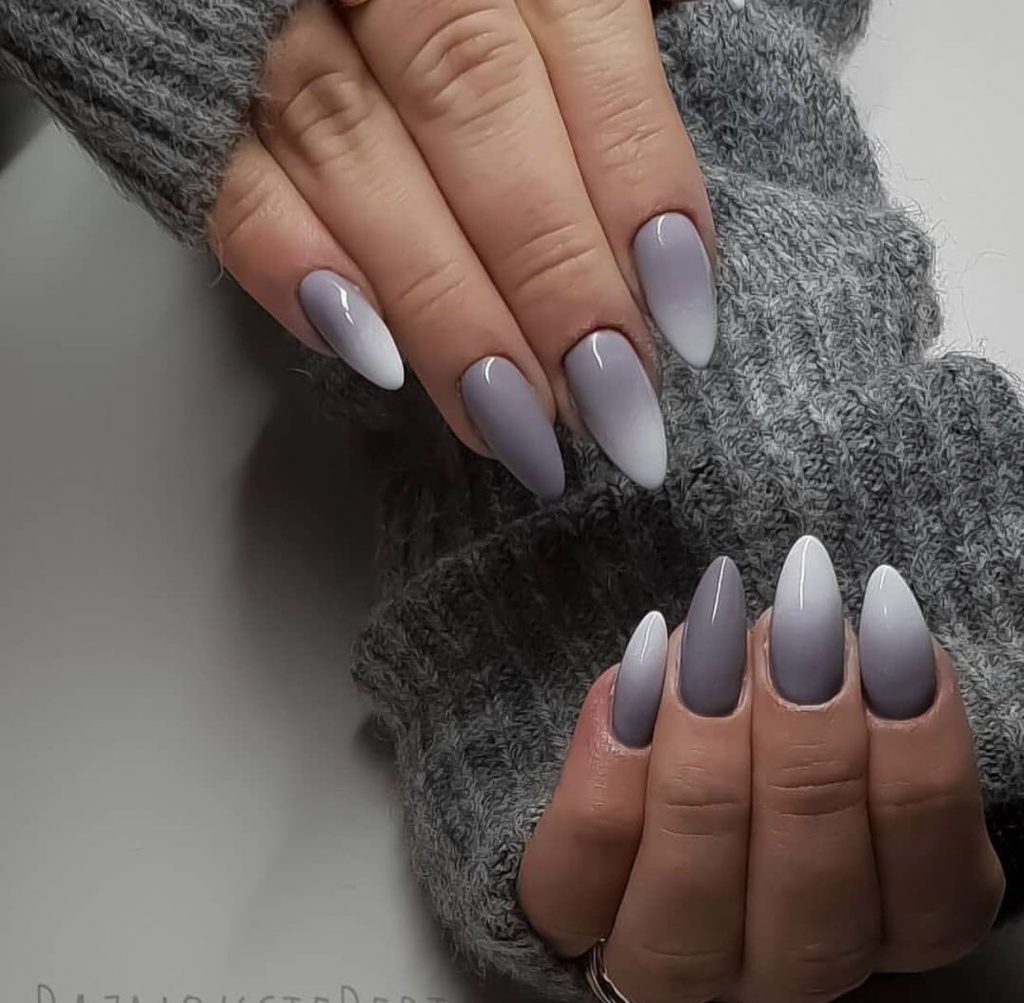 French Tip Dusty Nails
Give the classic French manicure a twist by incorporating dusty colors. Instead of the traditional white tips, opt for dusty tones such as grey, taupe, or dusty pink. This subtle variation adds a modern touch to the timeless French tip design, giving your nails a chic and sophisticated look.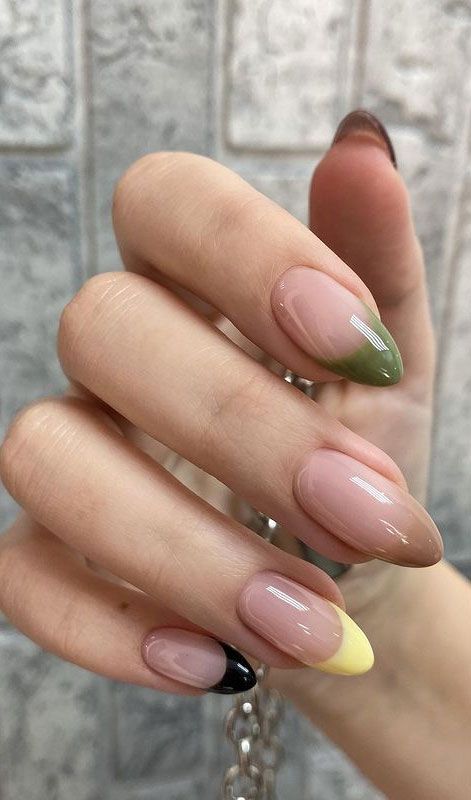 Negative Space Dusty Nails
Negative space nail art is a minimalist and trendy approach that incorporates unpainted areas into the design. With dusty nails, you can create negative space patterns using dusty colors as the base. This design allows for creativity and versatility, as you can experiment with different shapes, lines, and patterns while still maintaining a clean and sophisticated look.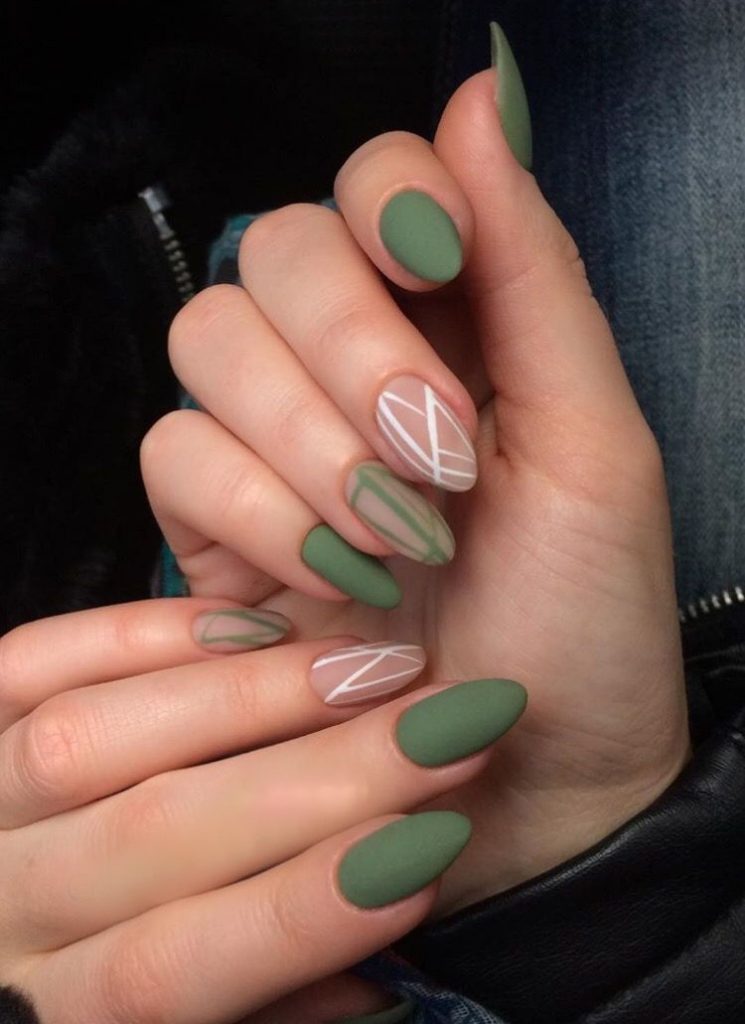 Glittery Dusty Nails
Add a touch of sparkle to your dusty nails with glitter accents. Dusty shades combined with subtle glitter details create a mesmerizing and glamorous effect. Apply glitter selectively on certain areas of the nails or create an ombre effect by gradually increasing the amount of glitter towards the tips. This design is perfect for special occasions or when you want to make a statement.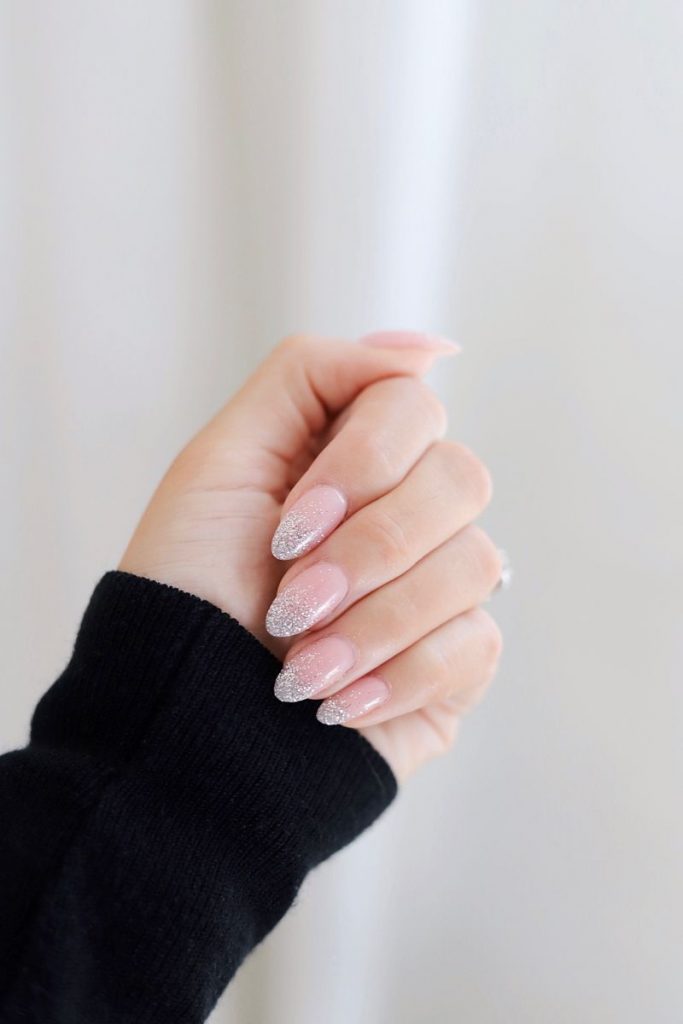 Marble Dusty Nails
Marble nail art has gained popularity for its elegant and luxurious appearance. By using dusty colors, you can create a softer and more understated marble effect. The mix of grey and dusty pink tones replicates the natural patterns found in marble, resulting in a sophisticated and timeless design that adds a touch of luxury to your nails.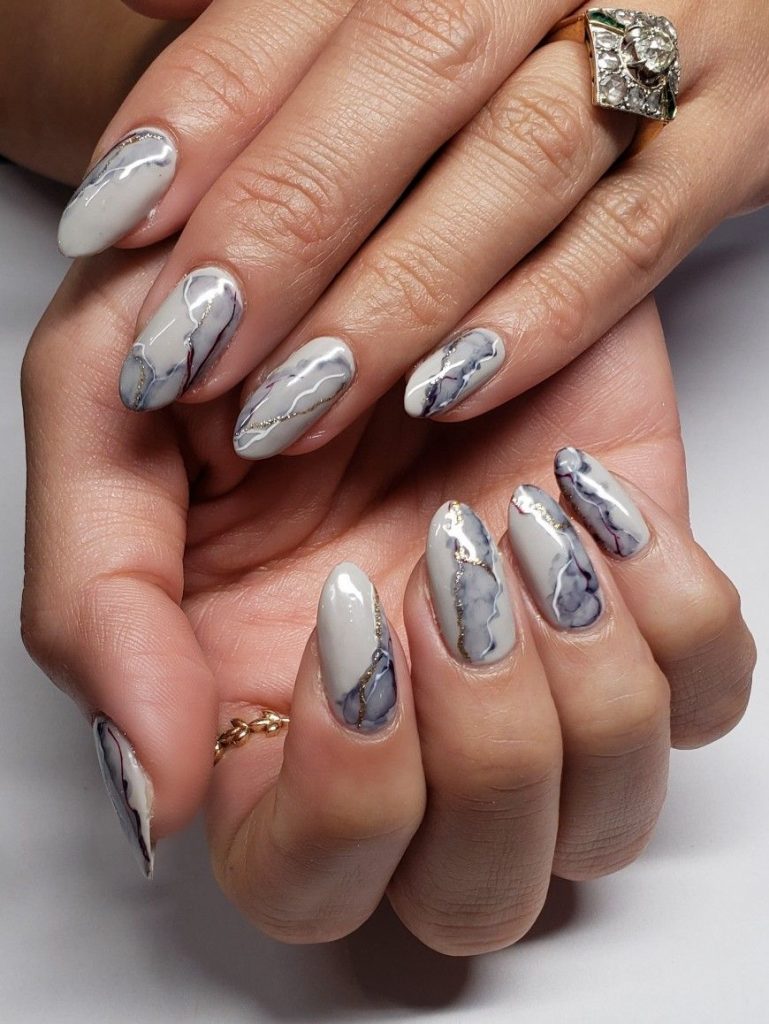 Stamping Dusty Nails
Stamping nail art is a technique that allows you to transfer intricate designs onto your nails using special stamping plates and a stamping polish. Combine dusty colors with delicate stamping patterns such as lace, flowers, or geometric shapes to create unique and eye-catching nail art. This technique is perfect for those who want to achieve detailed designs without the need for freehand painting.
3D Dusty Nails
For the ultimate nail art enthusiasts, 3D dusty nails provide a stunning visual impact. Incorporate three-dimensional elements such as studs, rhinestones, or nail charms into your dusty manicure to create a textured and captivating look. From subtle accents to bold embellishments, the possibilities are endless, allowing you to showcase your creativity and style.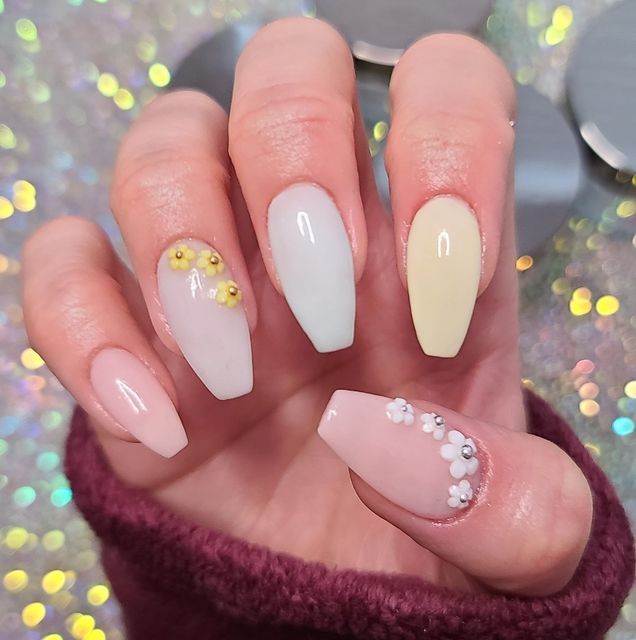 Conclusion
Dusty Nails offer a captivating and vintage-inspired twist to traditional nail art. With a variety of techniques and color choices available, you can unleash your creativity and create stunning Dusty Nail designs for any occasion. So, why not give Dusty Nails a try and let your nails tell a story of nostalgia and elegance?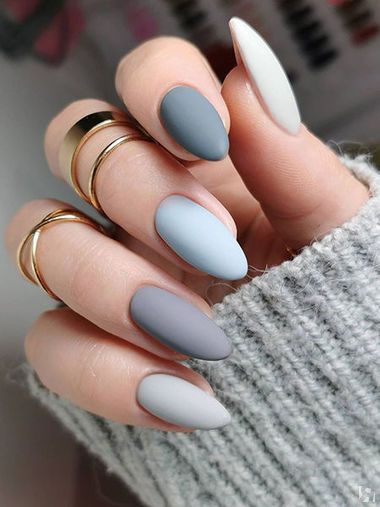 Save Pin