Nails
Elevating Elegance: Milky White Nails on Dark Skin – A Fresh Take on Classic Chic
As the world of fashion and beauty continues to evolve, it's important to break free from traditional norms and embrace individuality. One way to challenge beauty standards is by exploring unconventional nail trends. If you have dark skin, you may be curious about how white nails can complement your unique complexion. In this article, we'll delve into the captivating world of white nails on dark skin, providing you with styling ideas and essential nail care tips. Let's celebrate your distinct beauty and empower you to rock white nails like a true trendsetter.
Understanding White Nails on Dark Skin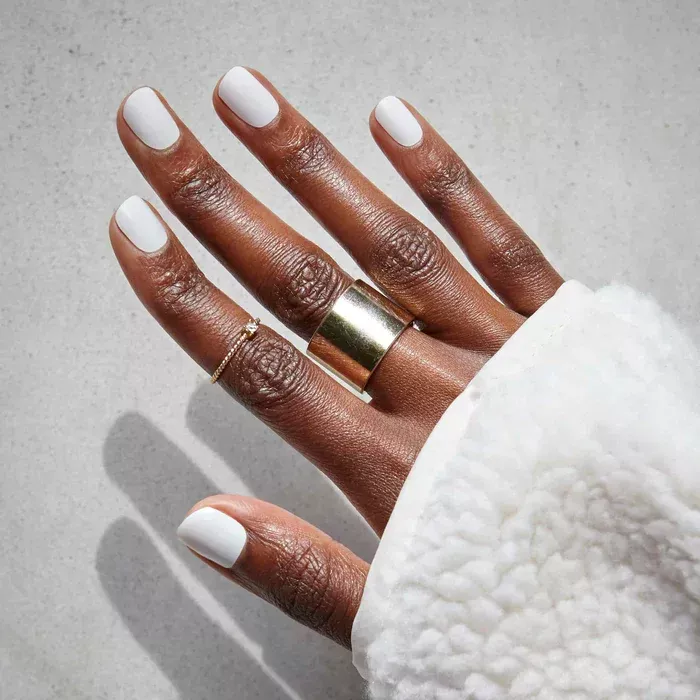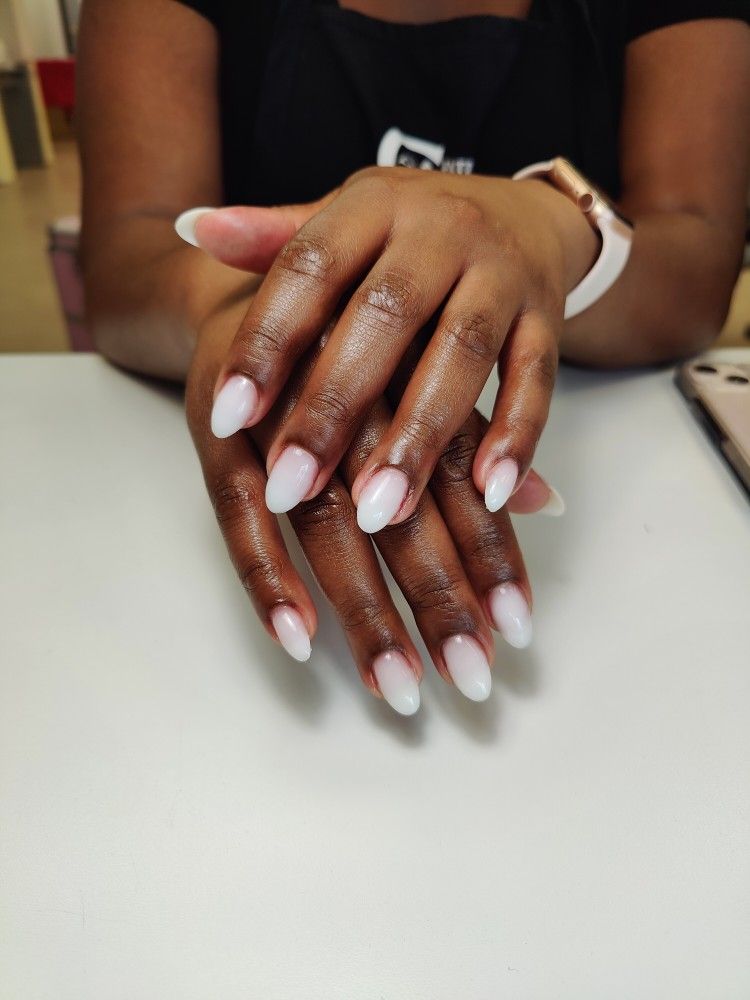 What causes white nails?
White nails can result from various factors, including nutritional deficiencies, fungal infections, or underlying health conditions. However, in the context of nail aesthetics, white nail polish is the primary focus. Applying white polish to your nails can create a striking contrast against your dark skin, making a bold statement.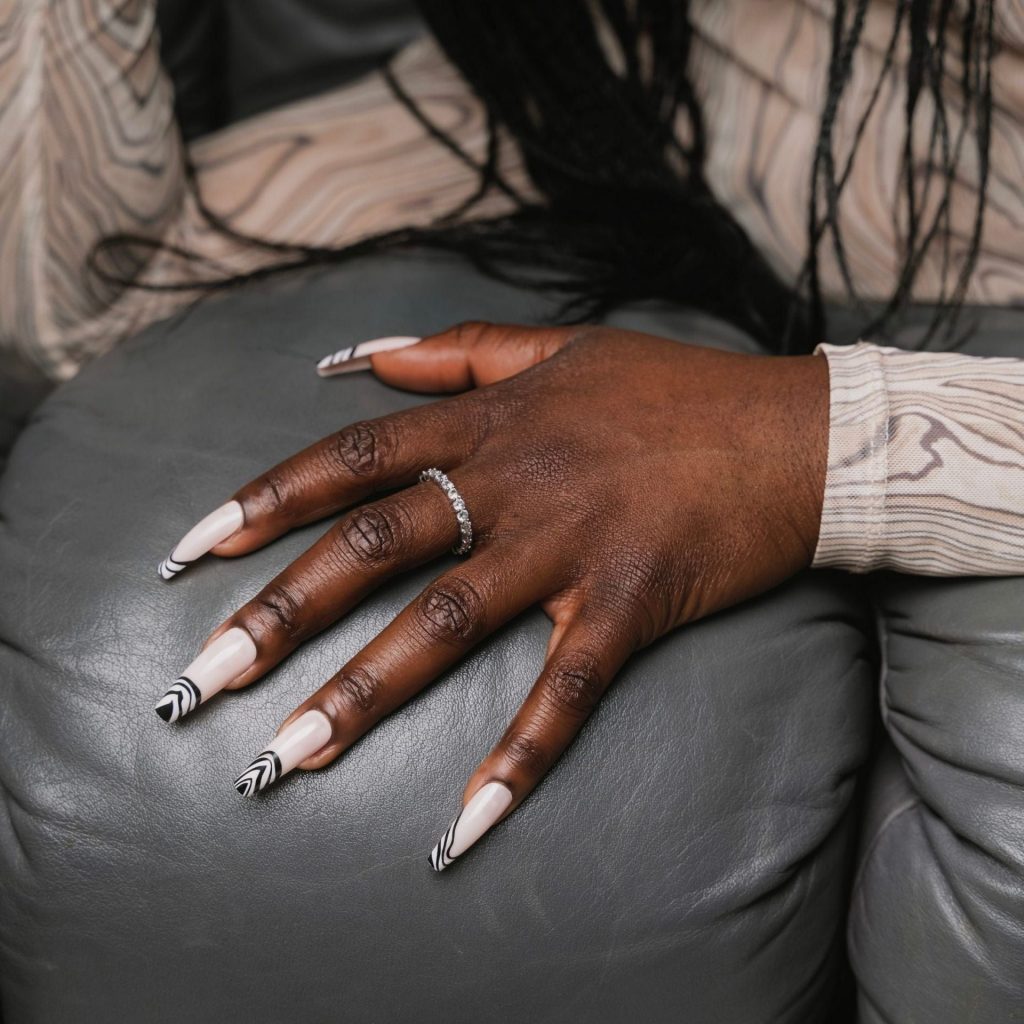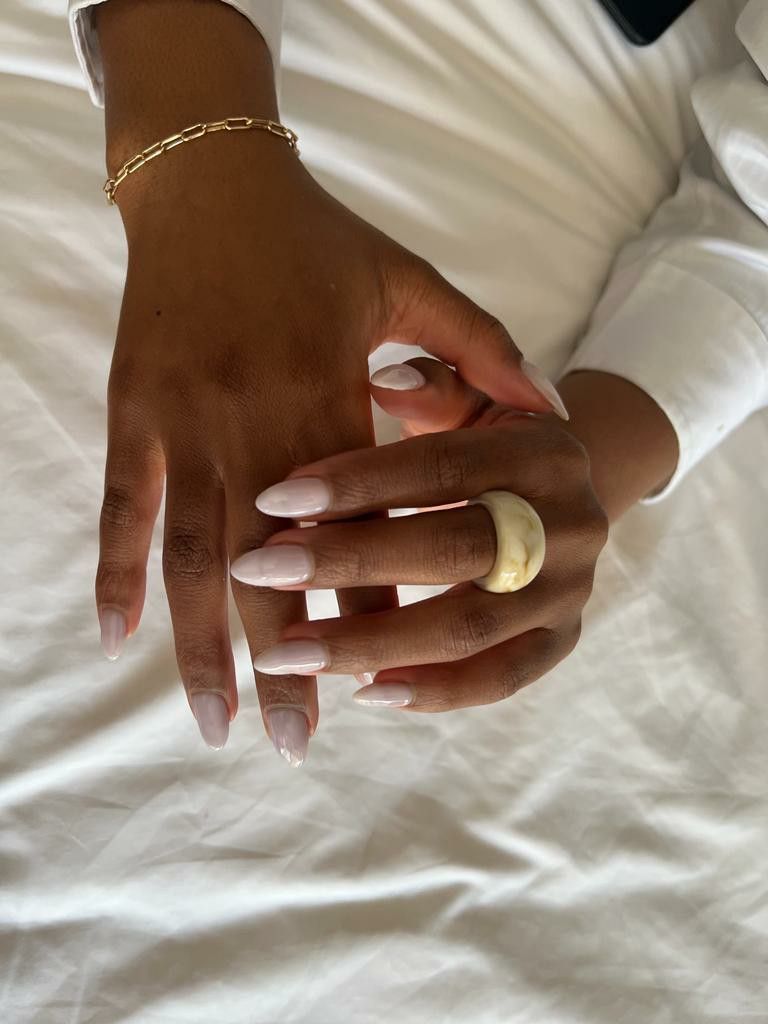 How does skin tone affect the appearance of white nails?
Skin tone plays a significant role in how different nail colors appear. With dark skin, white nails can provide a visually captivating effect. They create a beautiful contrast, making your nails stand out and drawing attention to their unique shape and length.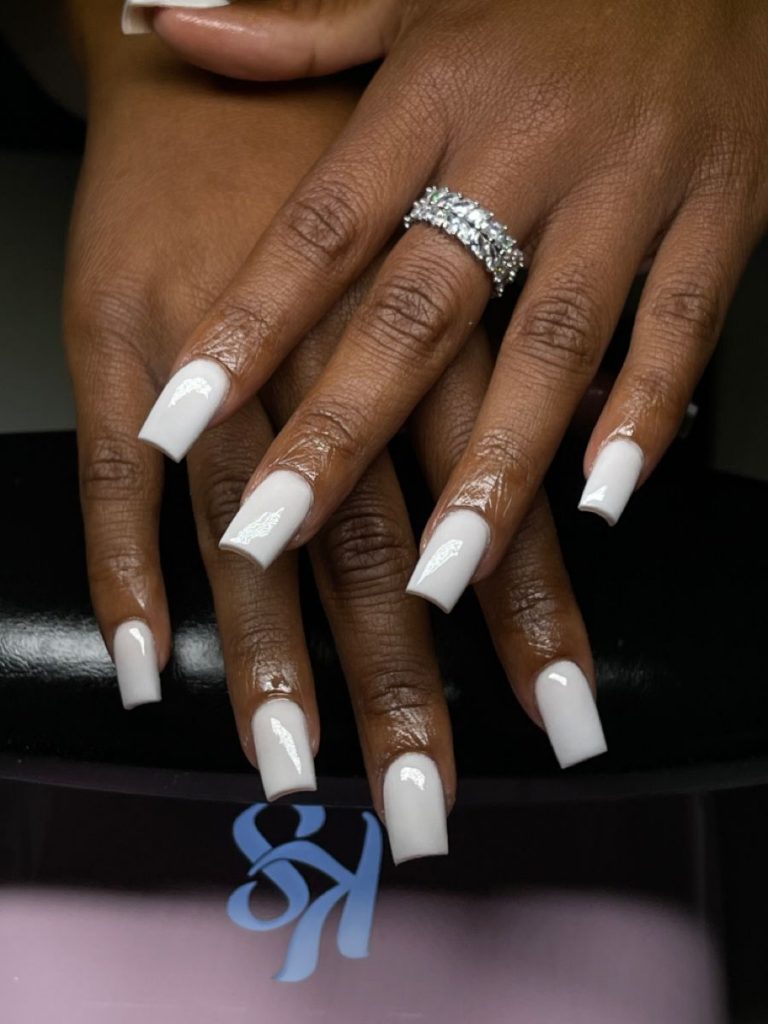 Embracing White Nails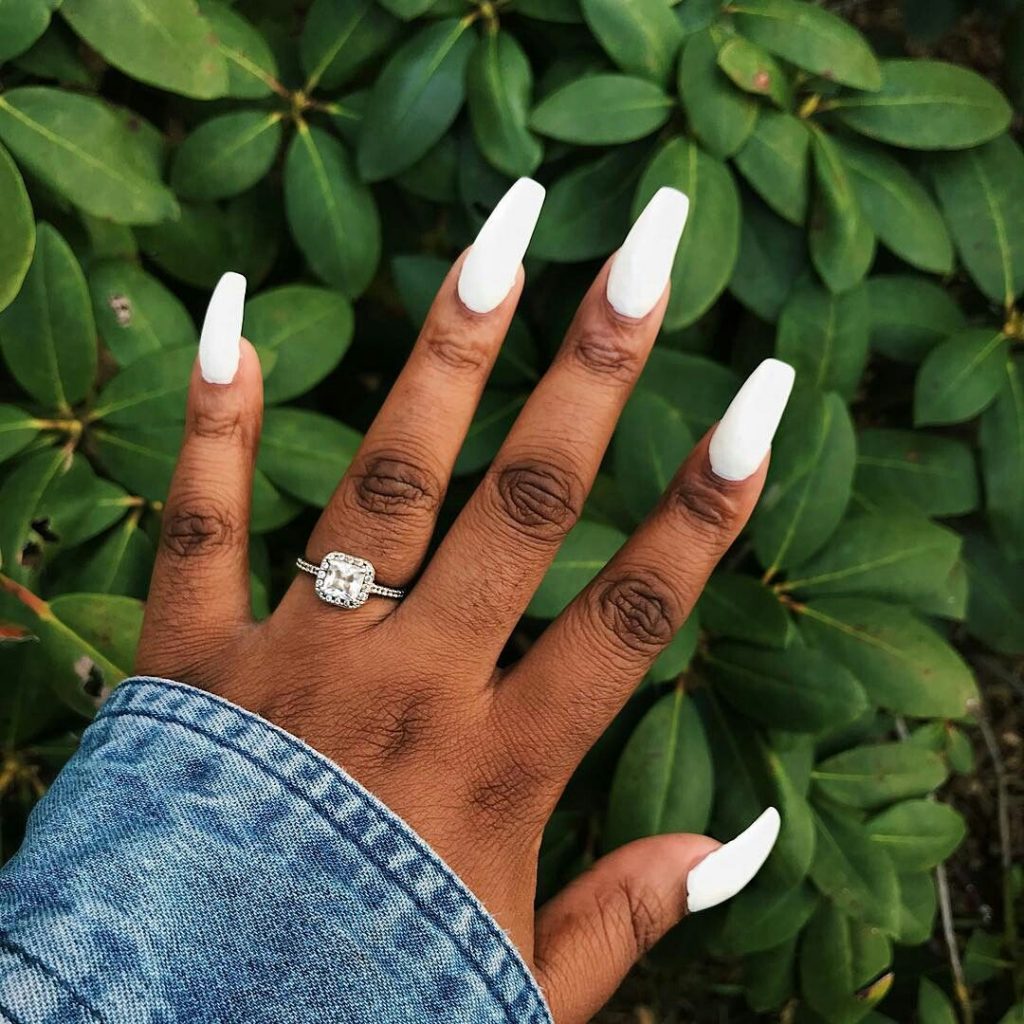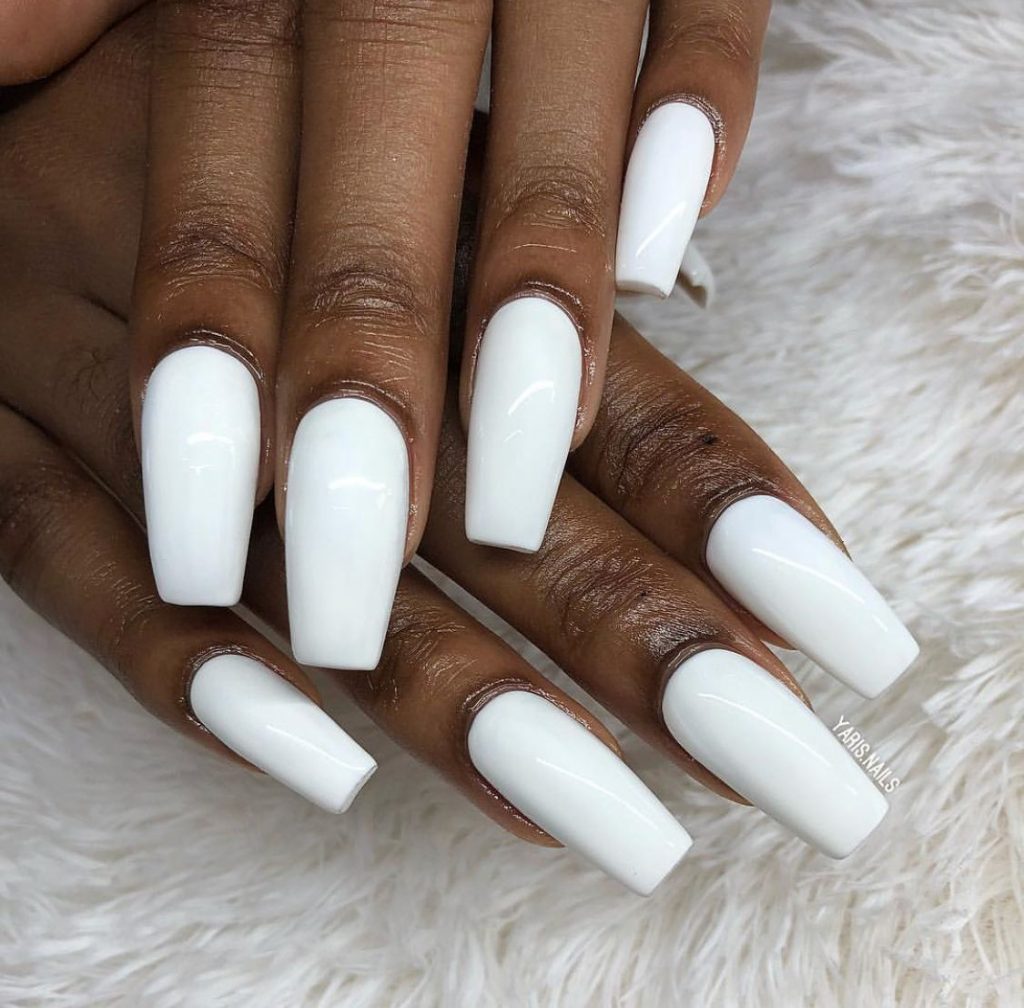 Breaking beauty stereotypes
The beauty industry has long perpetuated narrow beauty standards, but it's time to challenge them. Embracing white nails on dark skin breaks through these stereotypes, allowing you to express your personal style and confidence. By showcasing your individuality, you inspire others to embrace their own unique features and preferences.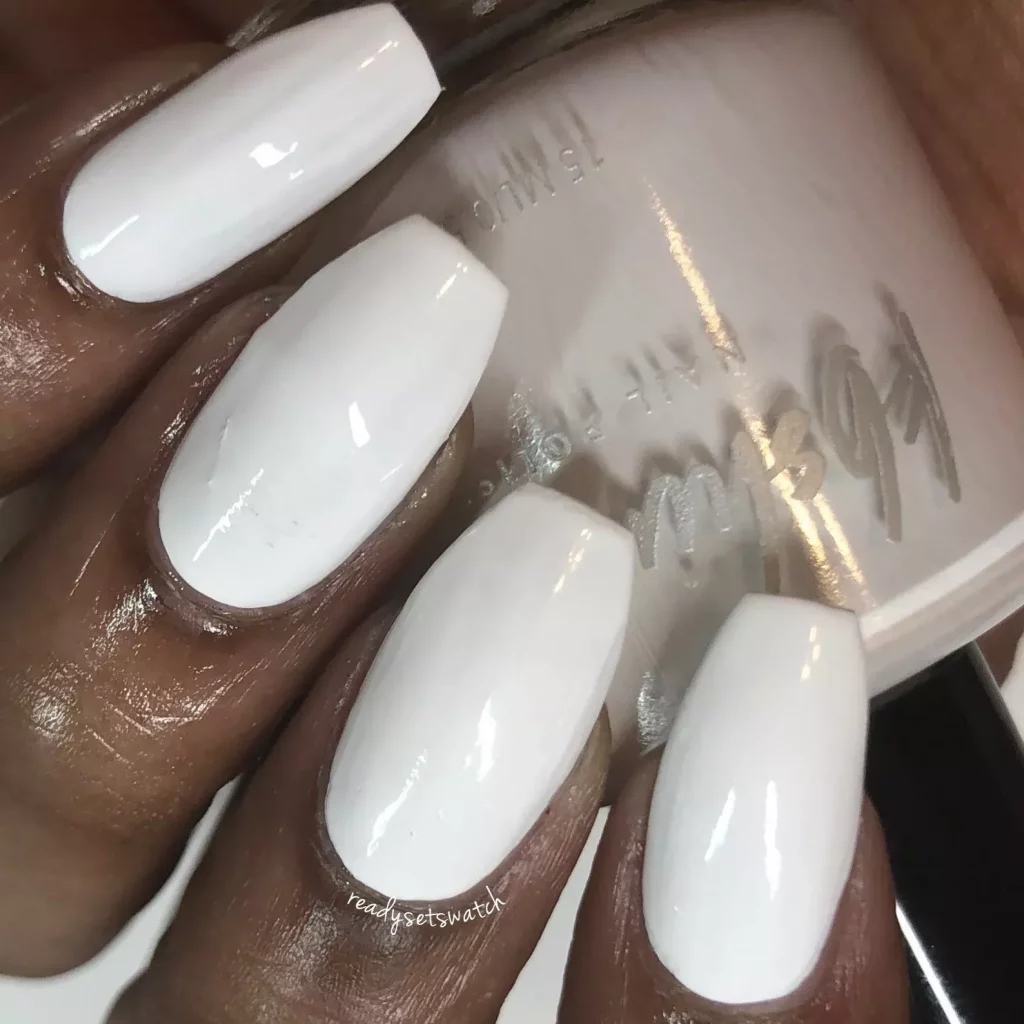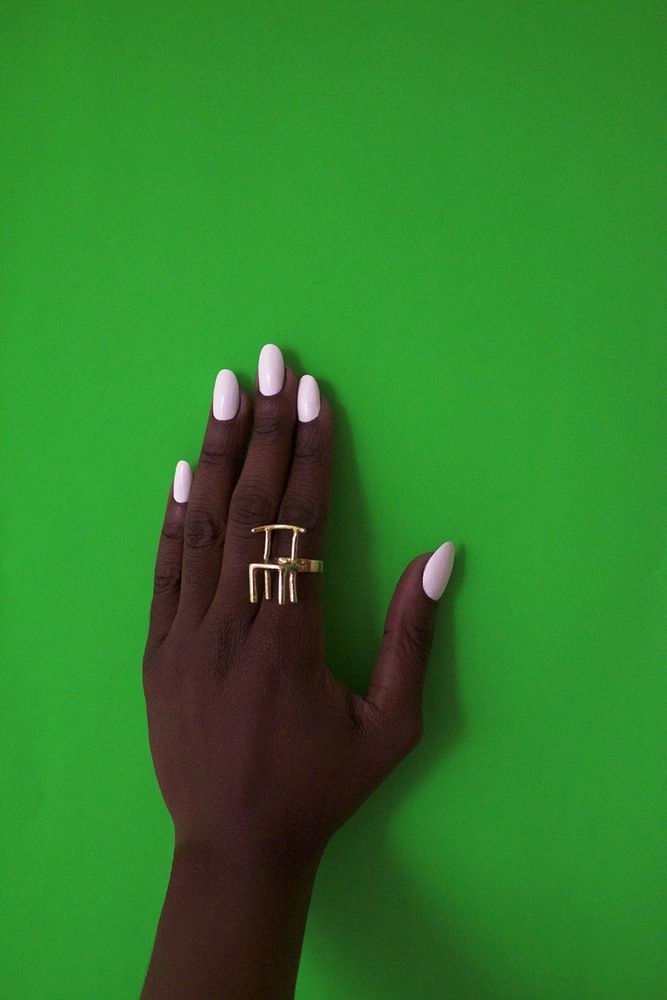 Celebrating uniqueness
White nails on dark skin celebrate the inherent beauty of diversity. Rather than conforming to traditional norms, you have the opportunity to showcase your distinct sense of style. With white nails, you'll radiate elegance, sophistication, and a touch of playfulness.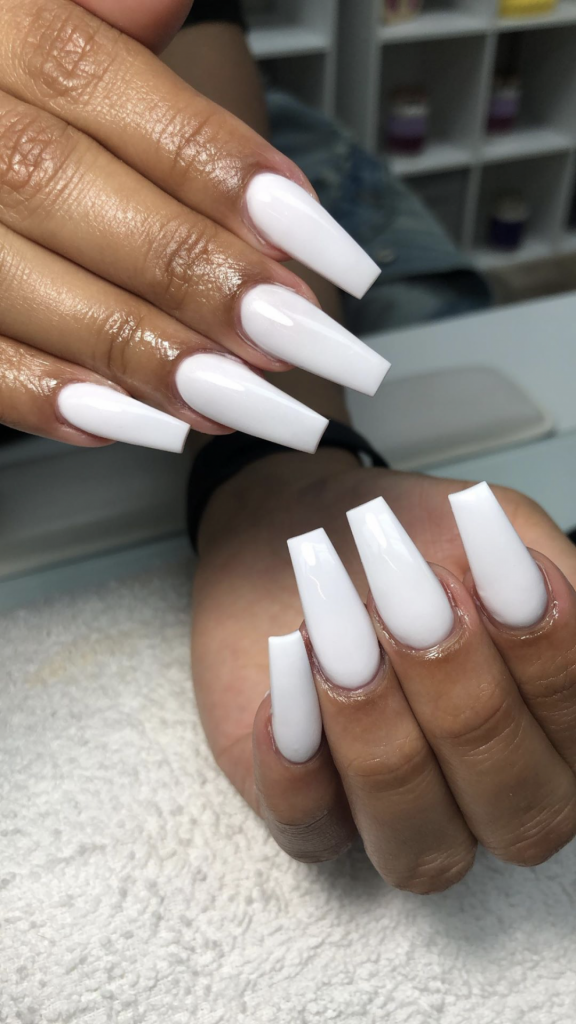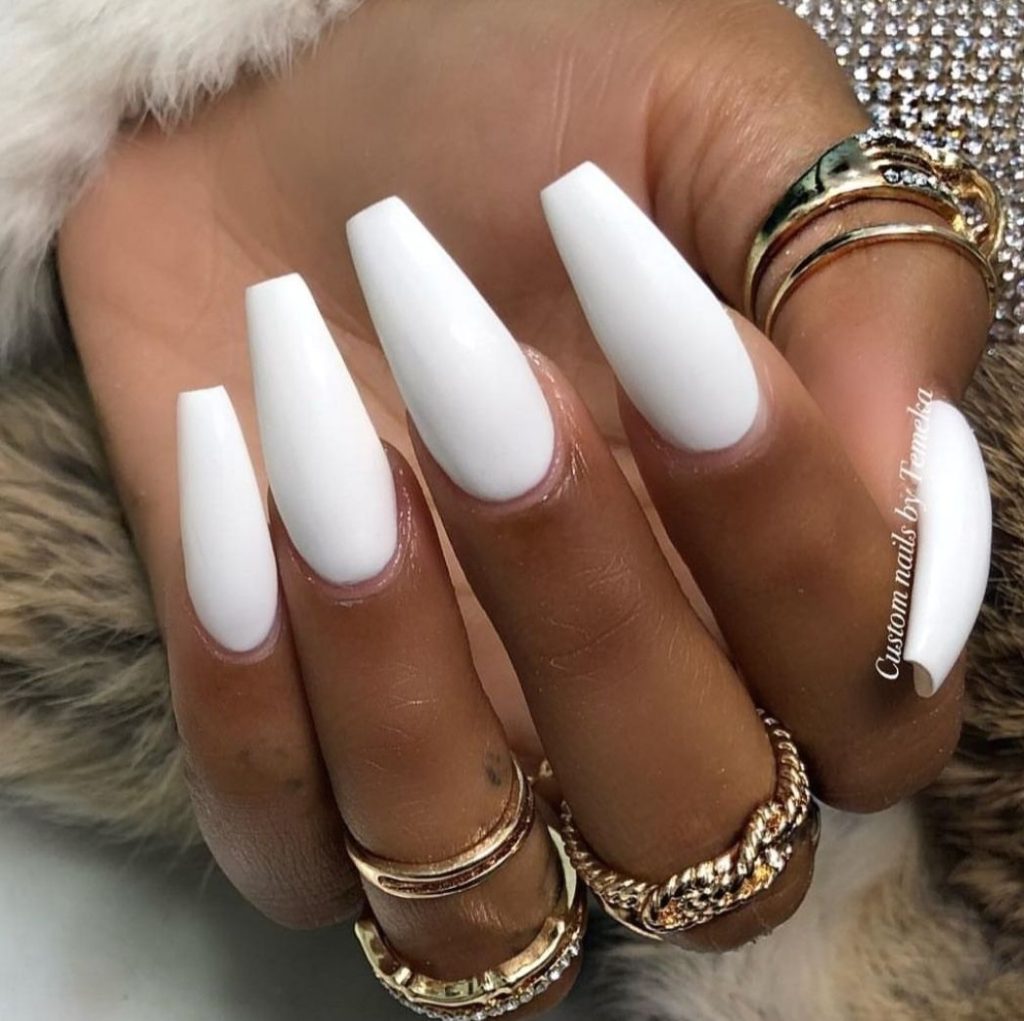 Styling Ideas for White Nails on Dark Skin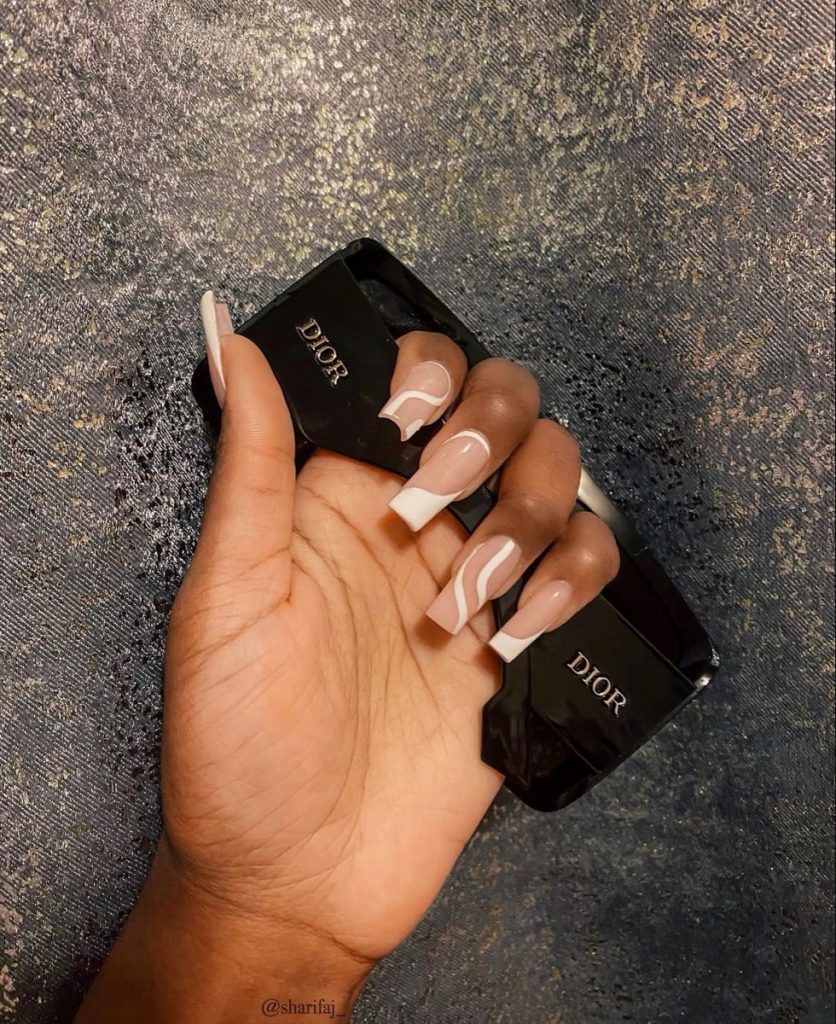 Bold and Bright Colors
One way to make a statement with white nails is to pair them with bold and vibrant colors. Shades like cobalt blue, fiery red, or neon green can create an eye-catching contrast that highlights your dark skin beautifully. Experiment with different color combinations to find the ones that resonate with your personal style.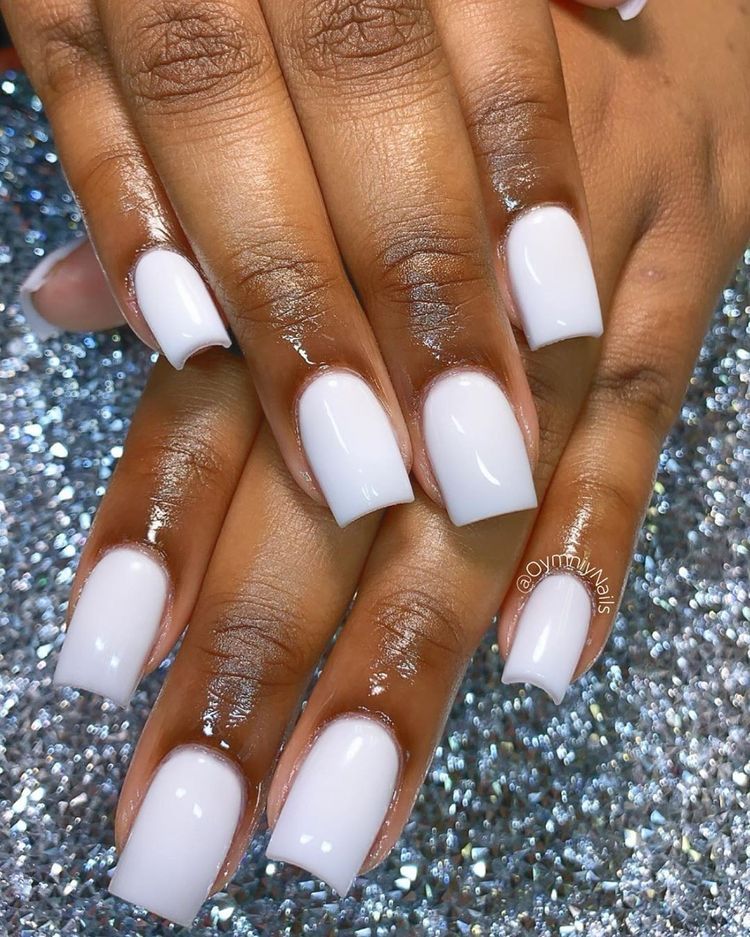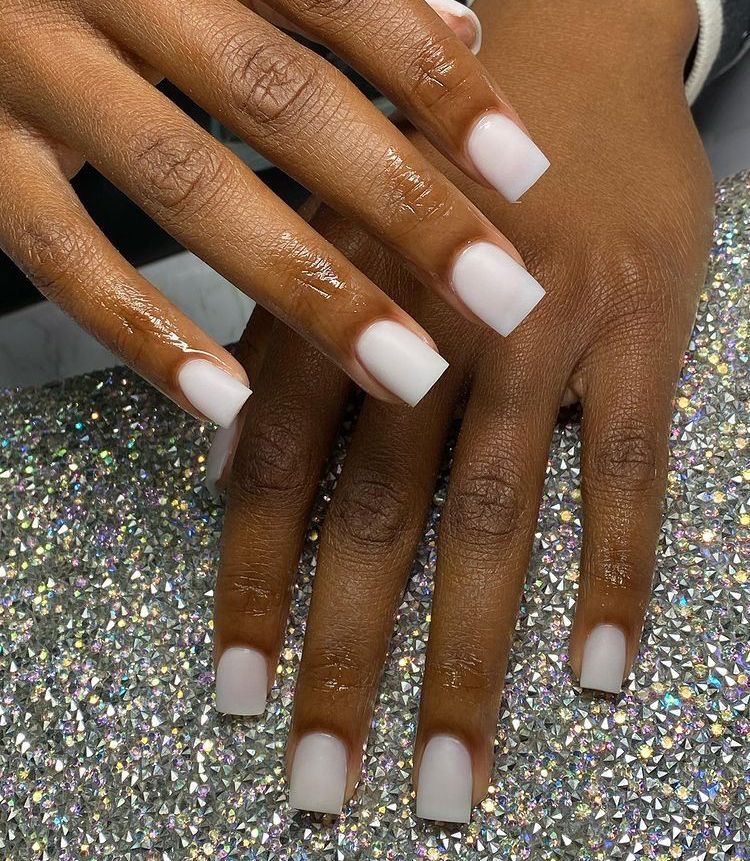 Metallic and Shimmering Shades
For a touch of glamour, consider metallic or shimmering shades to complement your white nails. Gold, rose gold, or silver accents can add a luxurious and elegant touch to your manicure. The interplay of light on your nails will captivate attention and create a mesmerizing effect.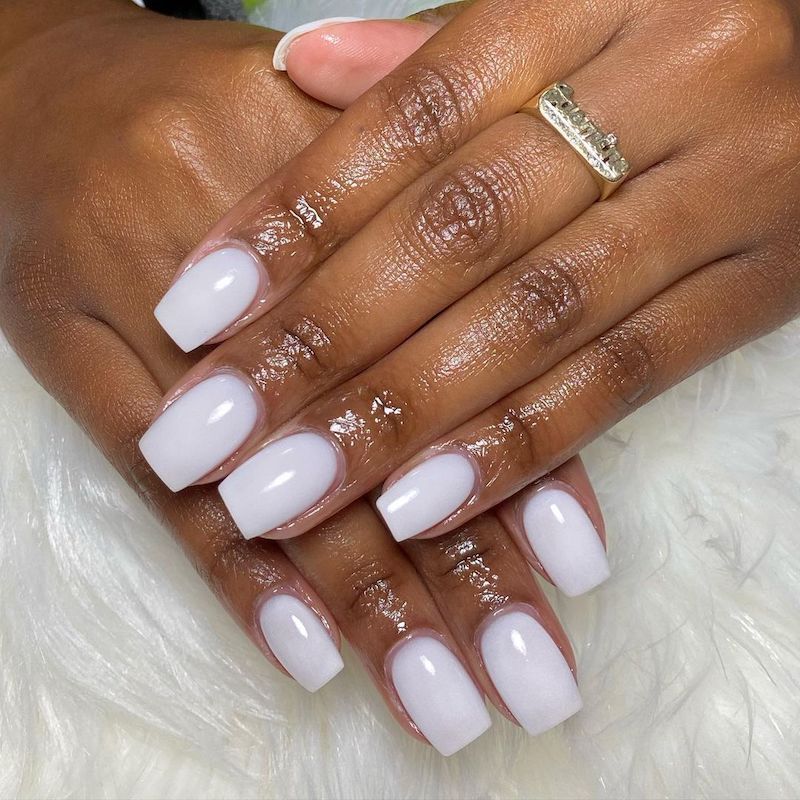 Contrasting Designs
Get creative by incorporating contrasting designs into your white nail manicure. Consider geometric patterns, animal prints, or abstract art to add visual interest and showcase your artistic side. The combination of white and intricate designs will undoubtedly make your nails a conversation starter.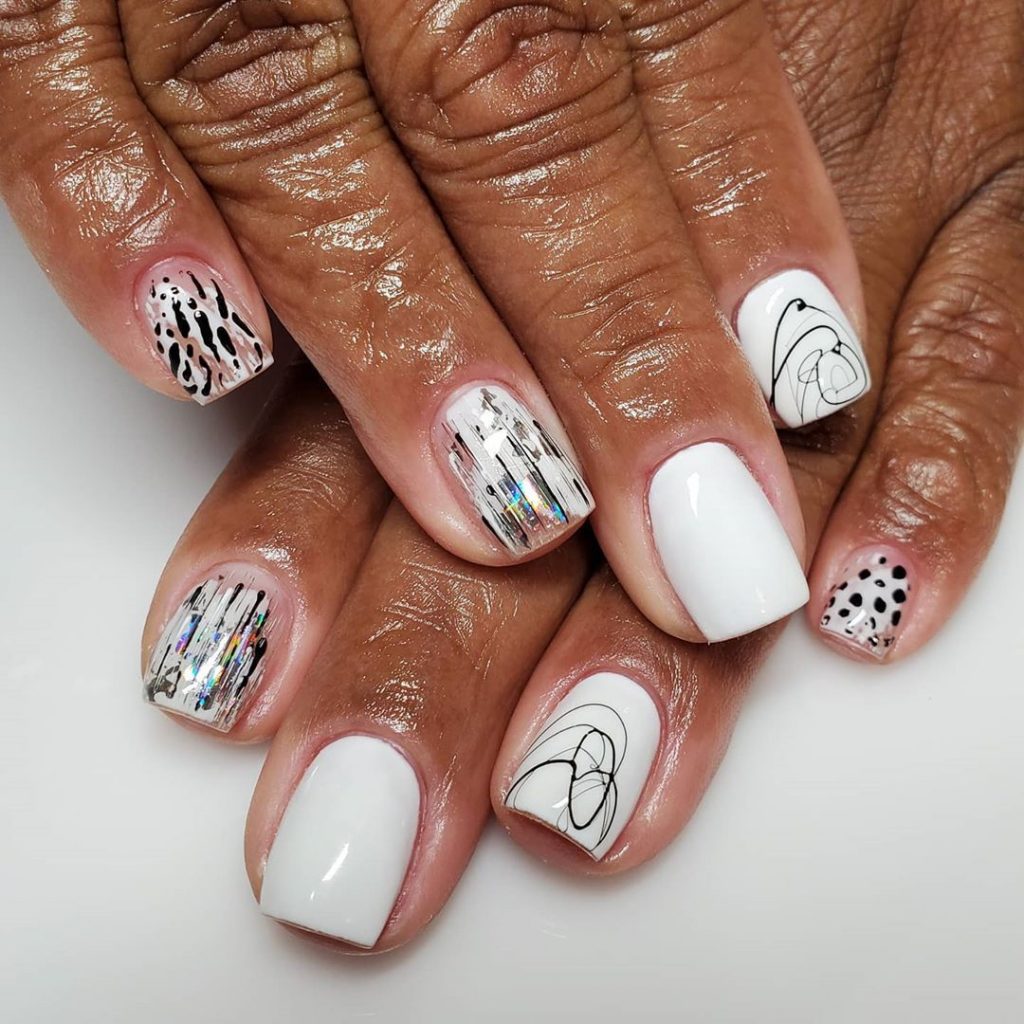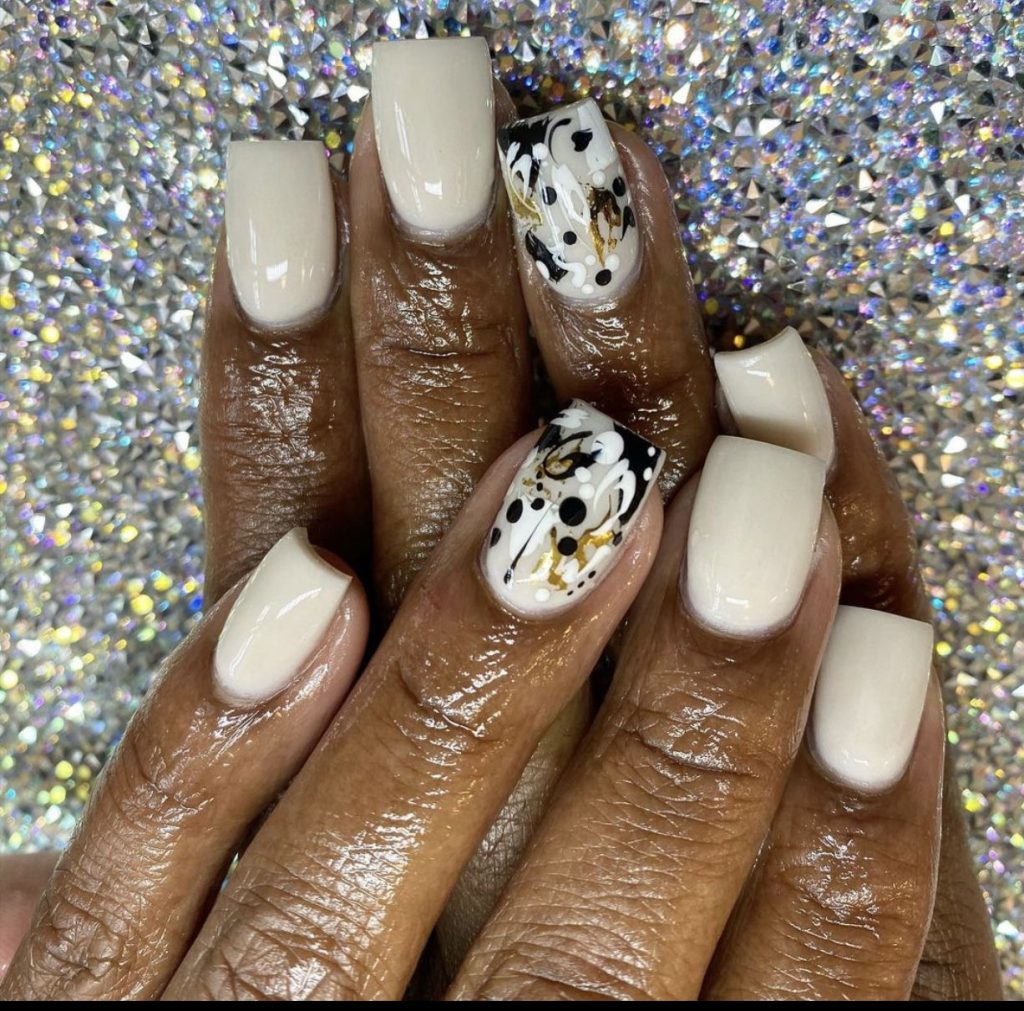 Minimalist and Nude Options
If you prefer a more understated look, minimalist and nude options can still make a statement with white nails. Opt for sheer white shades or creamy neutrals that blend seamlessly with your skin tone. This subtle elegance will exude sophistication and timeless beauty.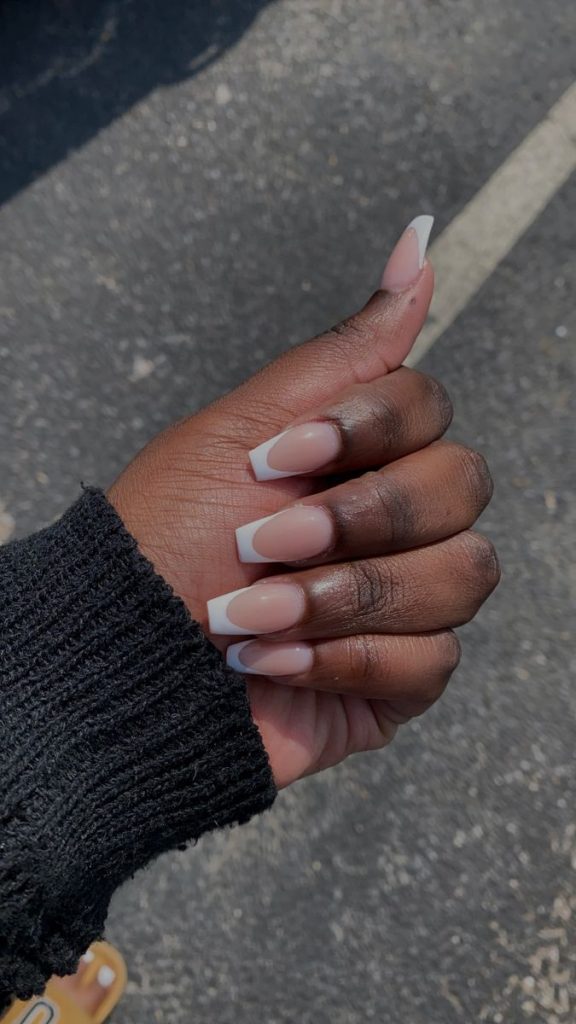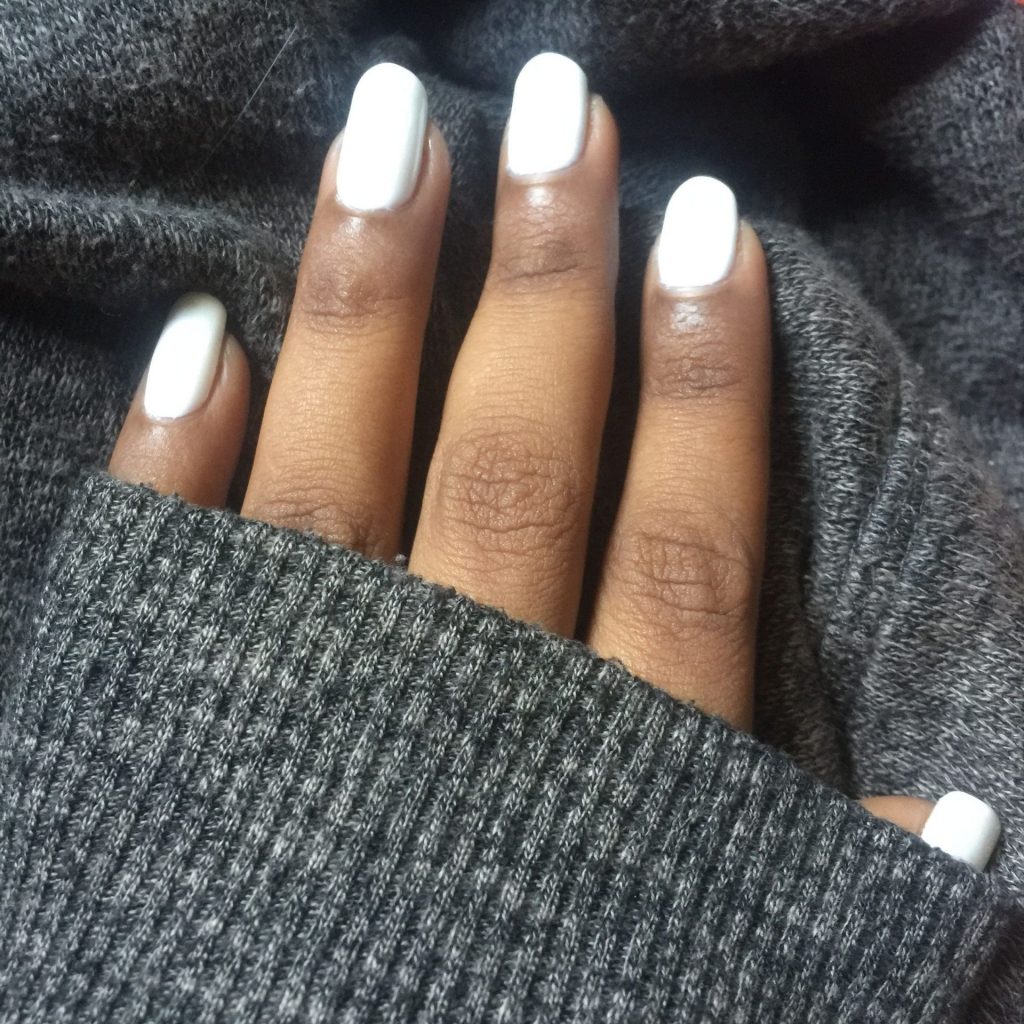 Save Pin