Nails
Fall Blue Nails 2023 15 Ideas: Embrace the Season with Stunning Nail Designs
Fall is the perfect time to experiment with your nail art and embrace the cozy and enchanting vibes of the season. Blue nails, in particular, provide a refreshing twist to the traditional autumn color palette, adding a touch of elegance and intrigue to your overall look. From deep and moody blues to icy and ethereal shades, the possibilities are endless when it comes to creating captivating nail designs.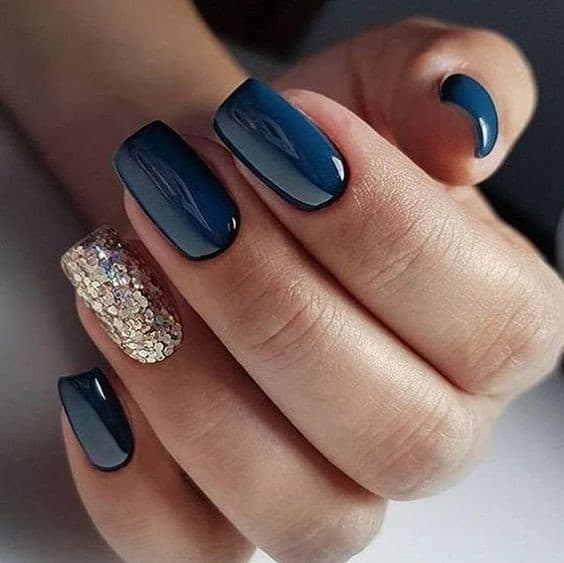 Classic Blue Elegance
For a timeless and sophisticated look, opt for classic blue nails. This versatile shade works well with any outfit and complements various skin tones. You can choose a glossy finish for a polished appearance or go for a matte effect to add a modern twist. Classic blue nails are perfect for both professional settings and special occasions, making them a must-try trend this fall.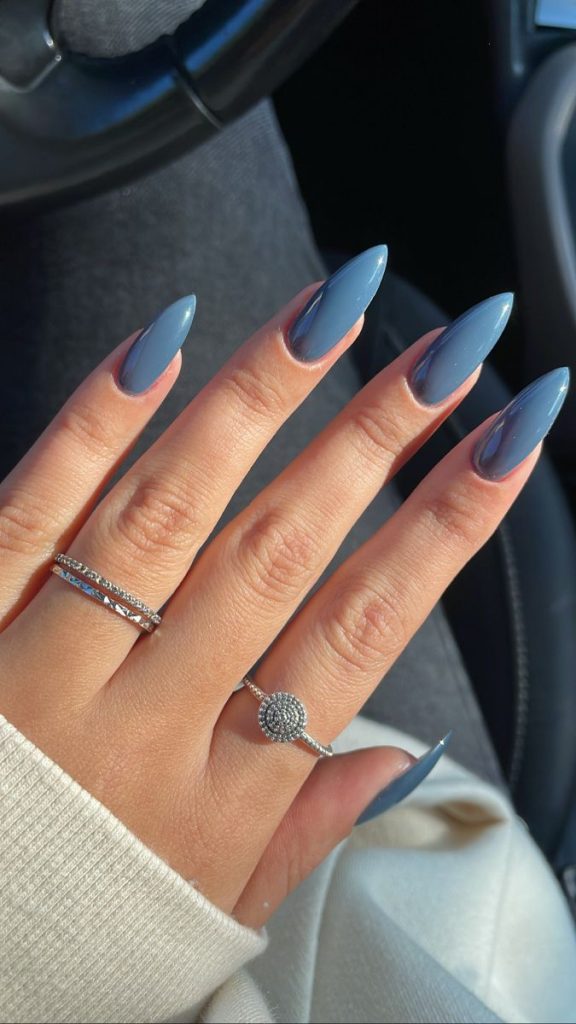 Moody Midnight Blues
If you're looking to make a bold statement, dive into the world of moody midnight blues. These deep and mysterious shades exude elegance and allure. Consider adding some metallic accents or subtle shimmer to enhance the depth of your manicure. Moody midnight blue nails are ideal for those seeking a captivating and dramatic look that will turn heads wherever you go.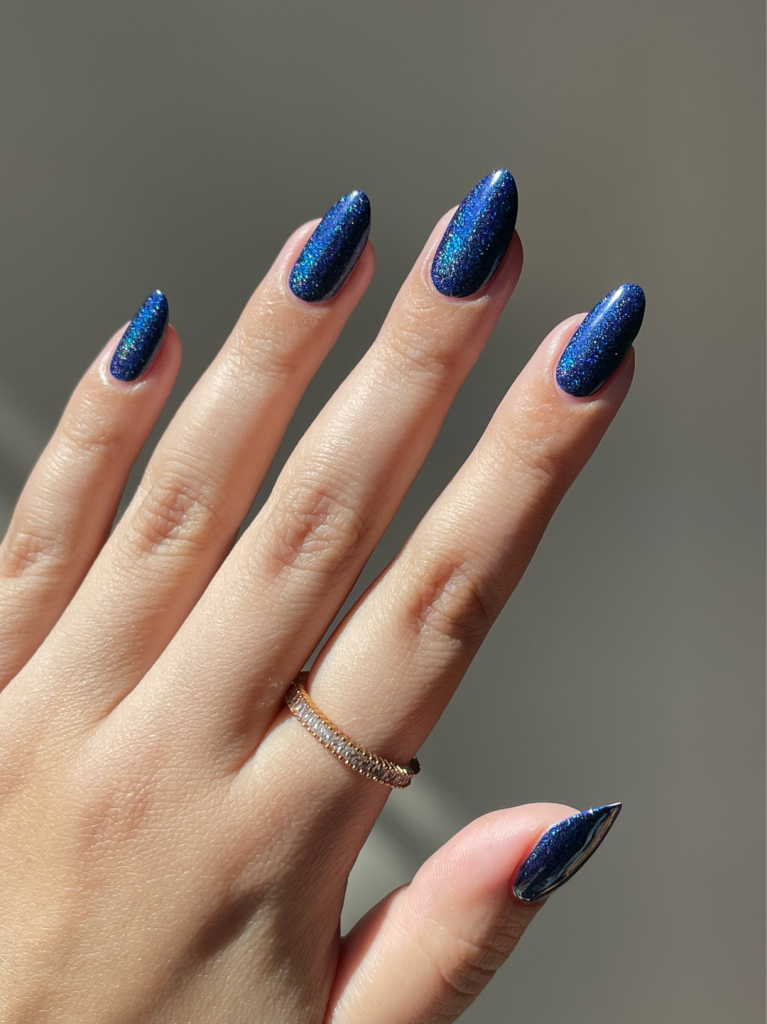 Ocean-Inspired Hues
Capture the beauty of the ocean on your fingertips with mesmerizing ocean-inspired blue nails. From serene aquamarine to vibrant turquoise, these refreshing shades will transport you to sandy beaches and calming waves. You can experiment with nail art designs such as seashells, starfish, or gentle waves to create a truly captivating manicure reminiscent of the seaside.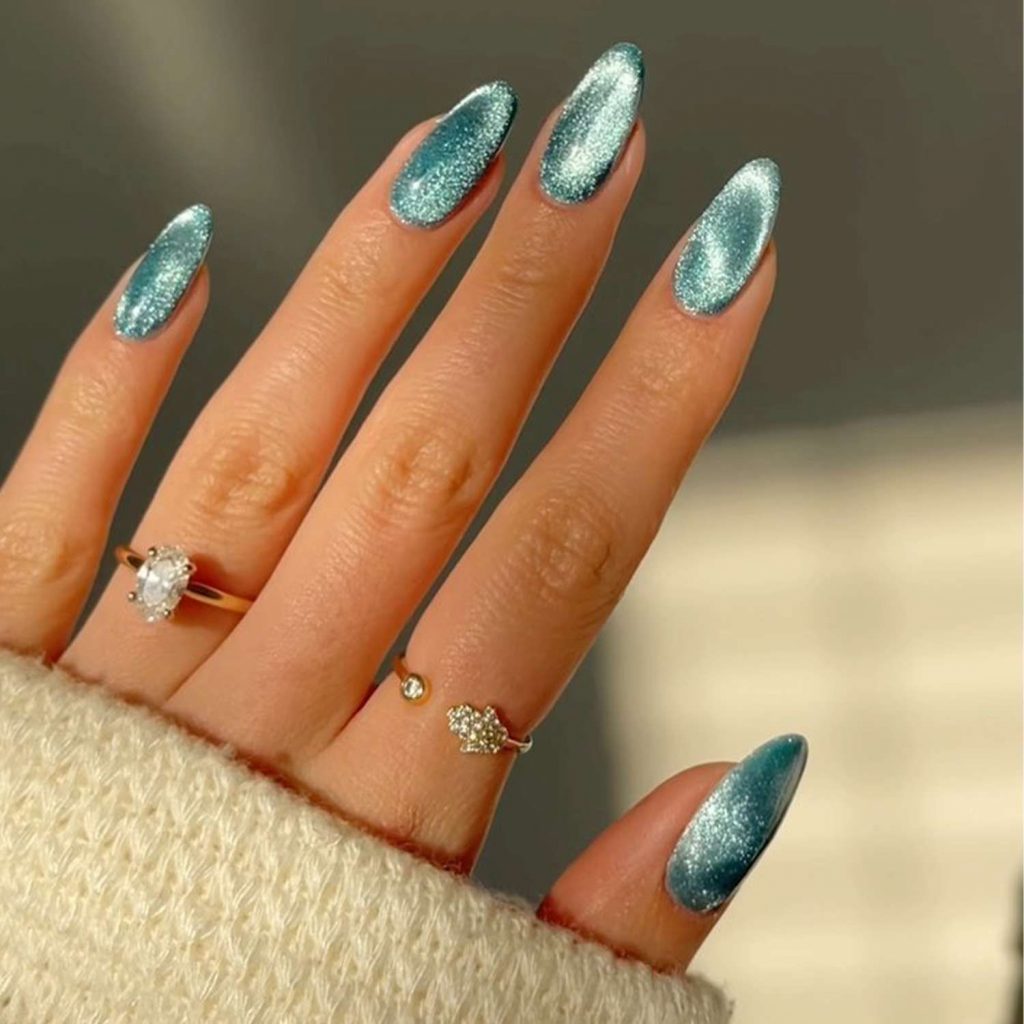 Delicate Baby Blue
For a softer and more delicate approach, embrace the charm of baby blue nails. This soothing shade brings a touch of innocence and elegance to your manicure. You can keep it simple with a monochromatic look or add some floral or lace patterns for a whimsical and feminine touch. Delicate baby blue nails are perfect for those who appreciate a more understated yet sophisticated style.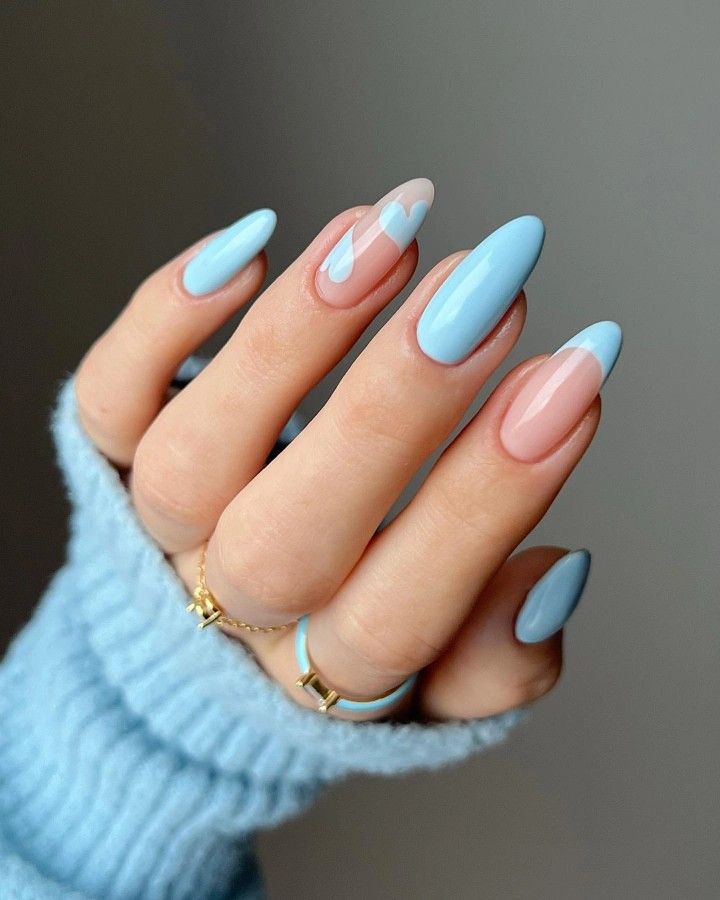 Navy and Gold Glam
Indulge in the luxurious combination of navy blue and gold for a glamorous and opulent manicure. The deep navy base provides a rich backdrop for the shimmering gold accents, creating a stunning contrast that is both regal and modern. Whether you choose to adorn your nails with gold foil, glitter, or intricate nail art, navy and gold nails are sure to make a statement and add a touch of extravagance to your fall look.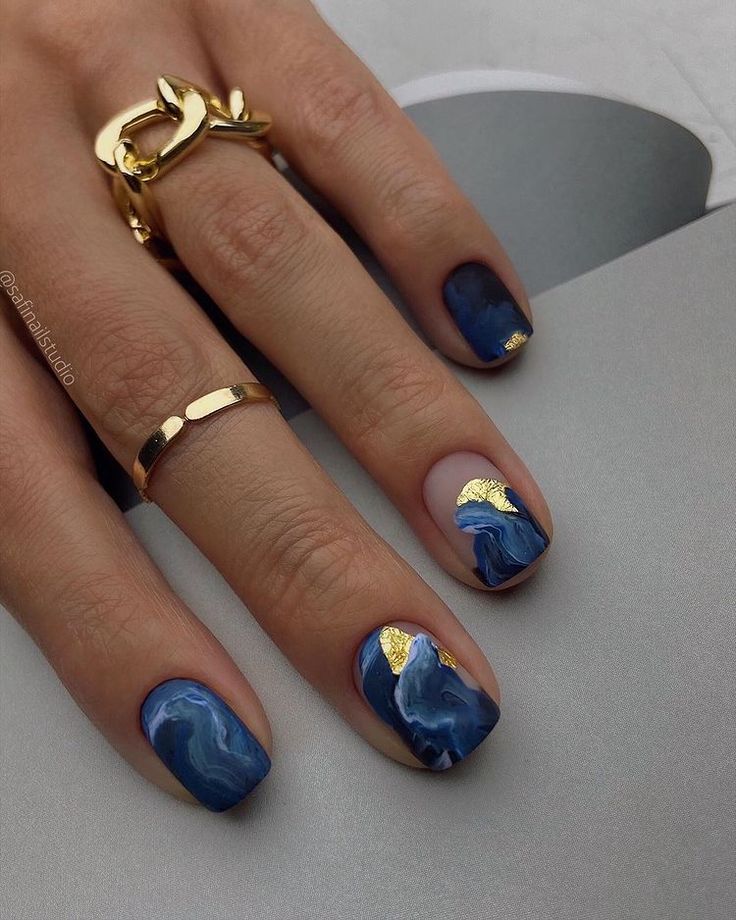 Denim Dreams
Embrace the casual yet chic vibe of denim-inspired blue nails. Just like your favorite pair of jeans, denim nails are versatile and effortlessly cool. Opt for a faded denim effect with different shades of blue or create a denim texture with a matte top coat. Denim-inspired nails are a perfect choice for those who want a trendy and laid-back look that transitions seamlessly from day to night.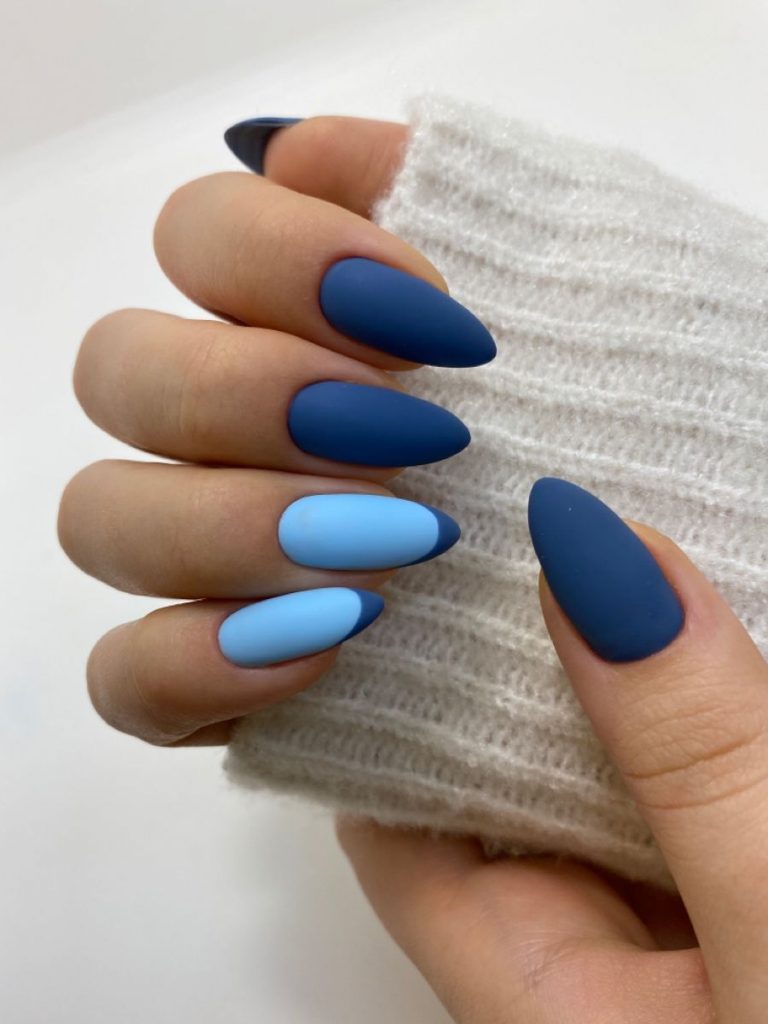 Marble Magic
Add an element of sophistication and artistry to your nails with marble-inspired designs. Marble nails featuring shades of blue offer a luxurious and elegant appearance. The swirling patterns and delicate veining create a unique and eye-catching effect. You can experiment with different shades of blue, from light pastels to rich marbles, to achieve a mesmerizing and high-end manicure.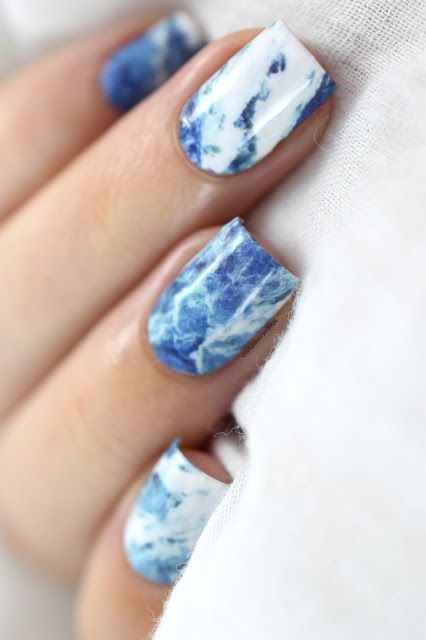 Shimmering Icy Blue
Capture the essence of winter with shimmering icy blue nails. This ethereal shade, reminiscent of frost and snowflakes, adds a touch of magic to your manicure. Choose a glittery or holographic nail polish to achieve a captivating icy effect. Shimmering icy blue nails are perfect for embracing the enchantment of the holiday season and creating a show-stopping look.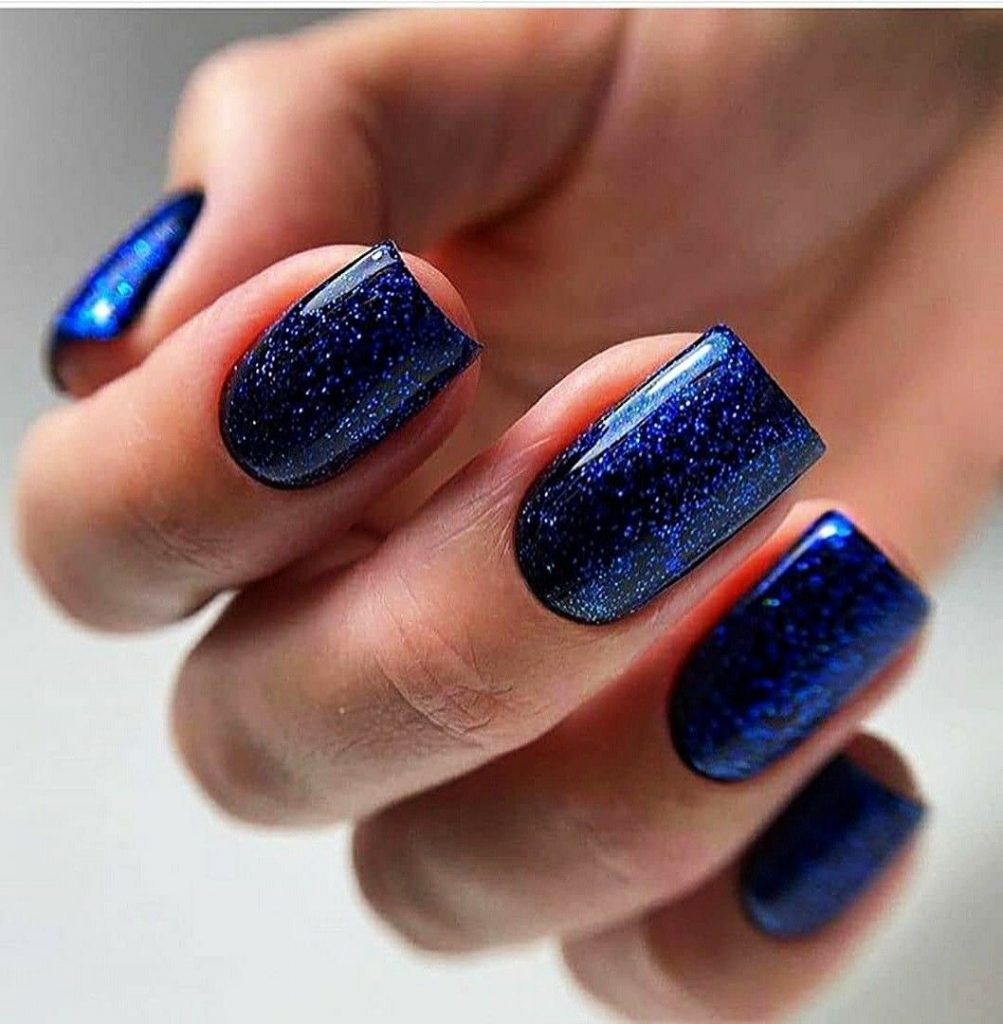 Geometric Accents
Infuse your blue nails with modern and geometric designs to create an edgy and contemporary look. Experiment with lines, triangles, or abstract shapes in various shades of blue to add dimension and visual interest to your manicure. Geometric accent nails offer a trendy and fashion-forward option for those who love to make a bold statement.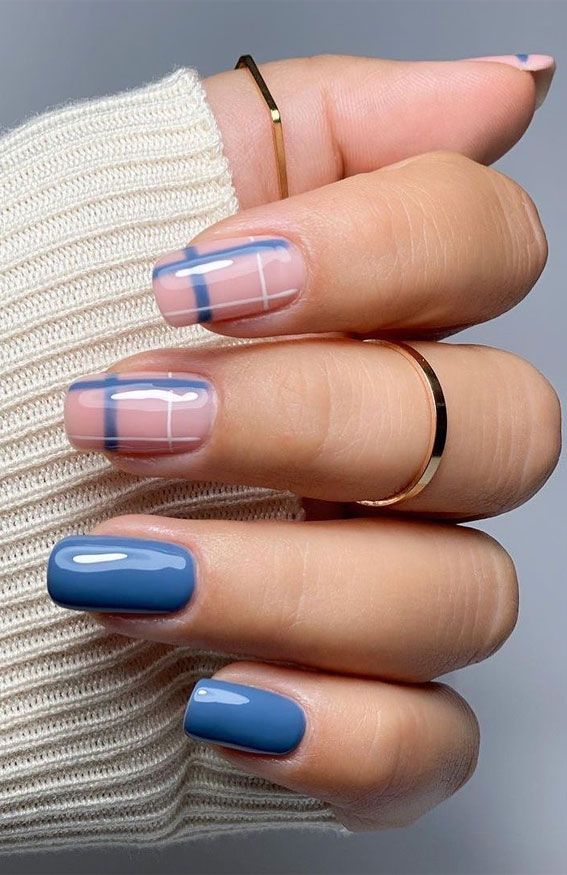 Cloudy Sky
Transport yourself to a serene autumn sky with cloudy sky nails. This dreamy nail art design features shades of blue with wispy white accents, mimicking fluffy clouds against a blue backdrop. Cloudy sky nails evoke a sense of calmness and tranquility, making them a perfect choice for those seeking a soothing and ethereal manicure.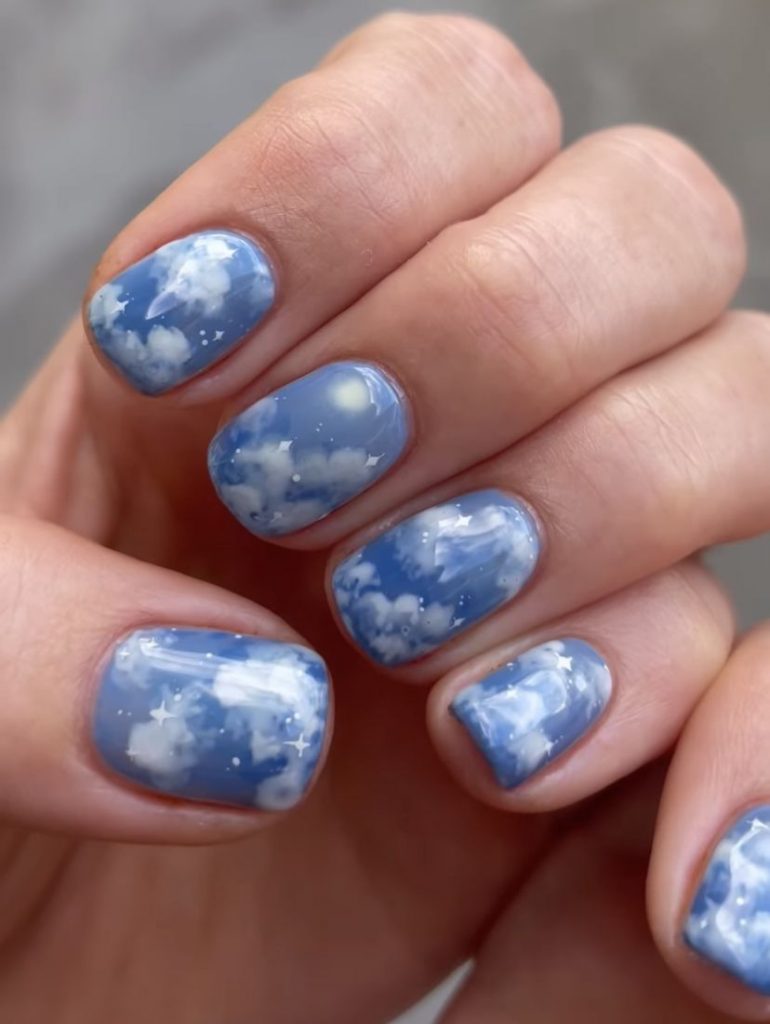 Royal Blue with Rhinestones
Indulge in the allure of royal blue nails adorned with dazzling rhinestones. This combination creates a glamorous and luxurious manicure fit for any special occasion. Apply royal blue nail polish as the base and strategically place rhinestones on one or more nails for a touch of sparkle and sophistication. Royal blue with rhinestones nails are sure to make you feel like royalty.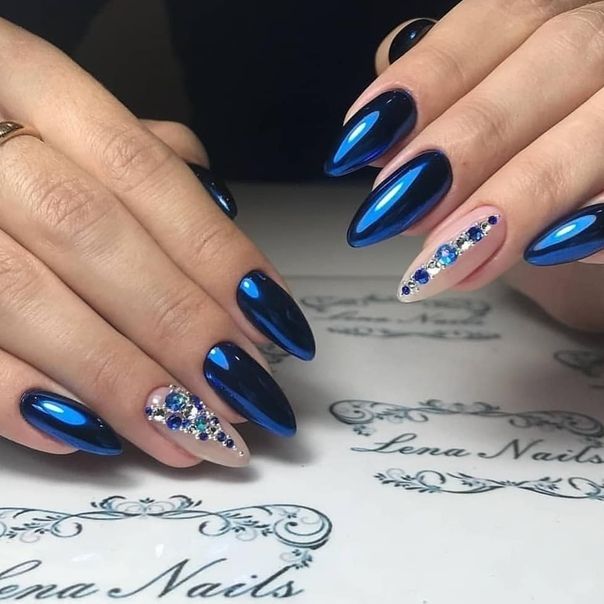 Gradient Ombre Effect
Achieve a seamless blend of blue shades with a gradient ombre effect. This nail art technique involves transitioning from one shade of blue to another, creating a beautiful and gradient appearance. You can experiment with different combinations, such as dark to light or vibrant to muted, to achieve a personalized and striking ombre effect.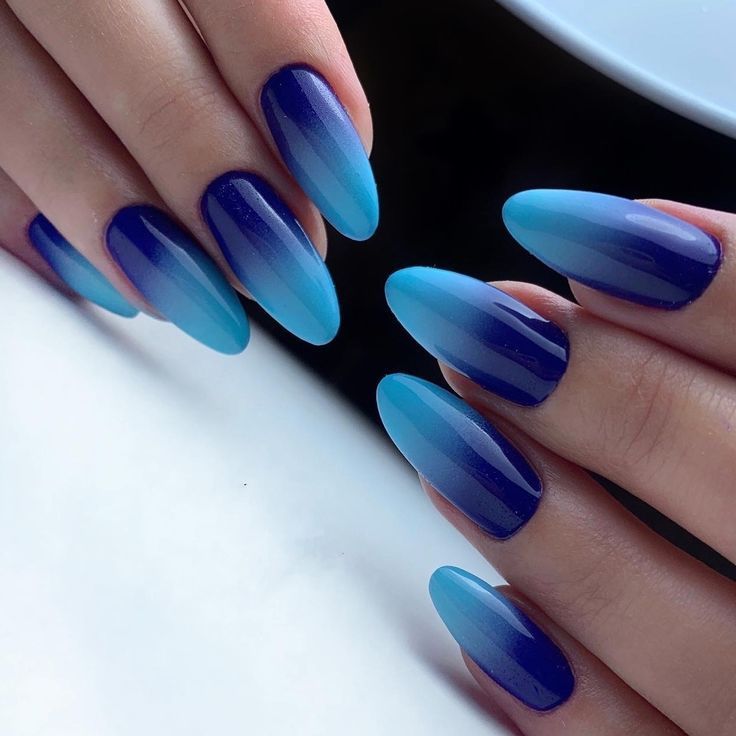 Under the Sea
Dive into a world of whimsy and enchantment with under the sea nails. This nail art design captures the essence of the ocean with intricate details like seashells, mermaids, and colorful marine life. Using various shades of blue, you can create an underwater scene on your nails that will transport you to a magical realm. Under the sea nails are perfect for those who want to unleash their inner mermaid and embrace their playful side.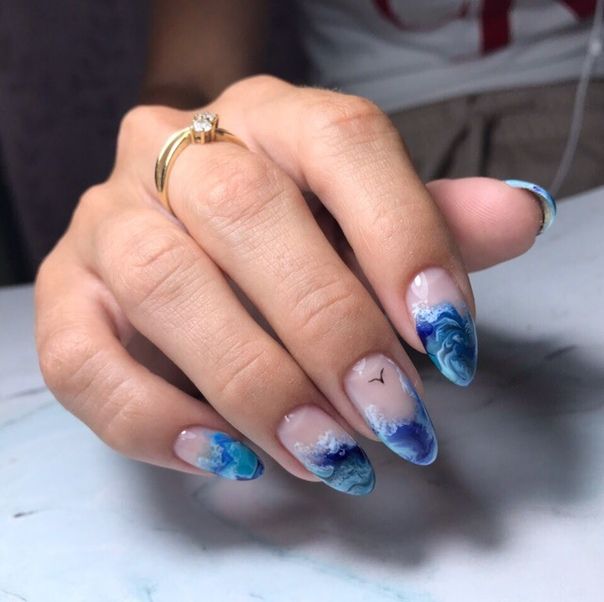 Abstract Artistry
Unleash your creativity and showcase your artistic side with abstract blue nails. Let your imagination run wild as you experiment with shapes, lines, and color combinations to create a truly unique and avant-garde manicure. Abstract artistry nails allow you to express your individuality and make a bold statement with your nail art.