Nails
Fall French Almond Nails 24 Ideas: Embrace Elegance and Warmth This Season
As the leaves change their hues and the weather turns crisp, it's time to embrace the beauty of fall in every aspect of our lives, including our nails. Nail enthusiasts around the world eagerly await this season to experiment with new nail trends and colors. One style that never fails to captivate during autumn is the elegant and versatile French almond nails. In this article, we will explore the magic of fall French almond nails and discover various captivating ideas to adorn your nails this season.
Understanding French Almond Nails
French almond nails are a timeless and chic nail shape that strikes a perfect balance between a classic oval and a pointed stiletto. They elongate the fingers and provide a touch of sophistication to any manicure. The signature white tips on a nude or light-pink base have been a favorite among fashion-forward individuals for decades. With a slight modification, these nails can be transformed into the perfect canvas for showcasing the beauty of fall.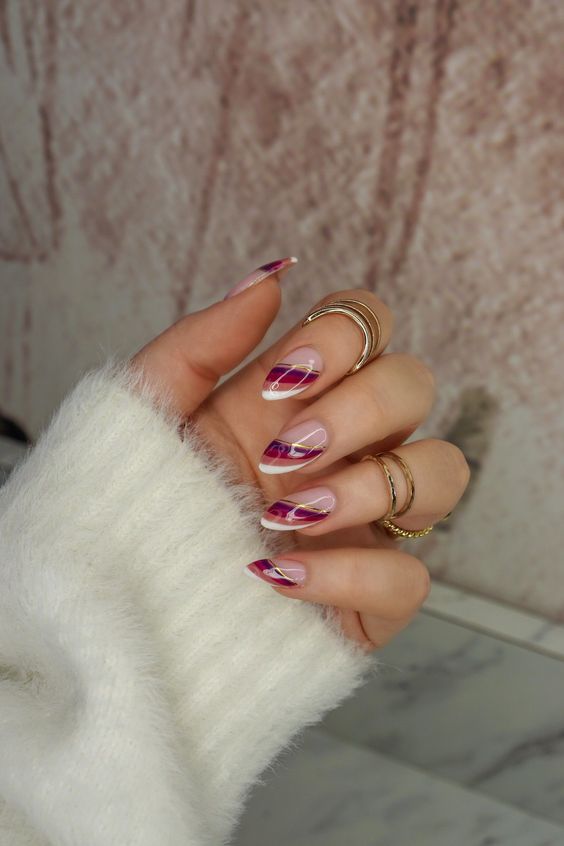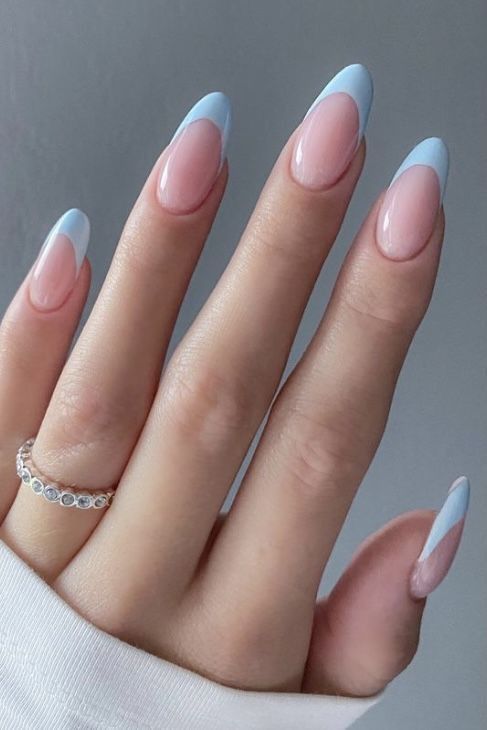 French Almond Nails for Fall: A Stylish Combination
Classic French with a Twist
Traditional French almond nails can be elevated for fall by adding subtle autumn-inspired details to the white tips. Tiny leaves, acorns, or delicate pumpkins can be delicately hand-painted onto the tips, providing a unique and charming touch.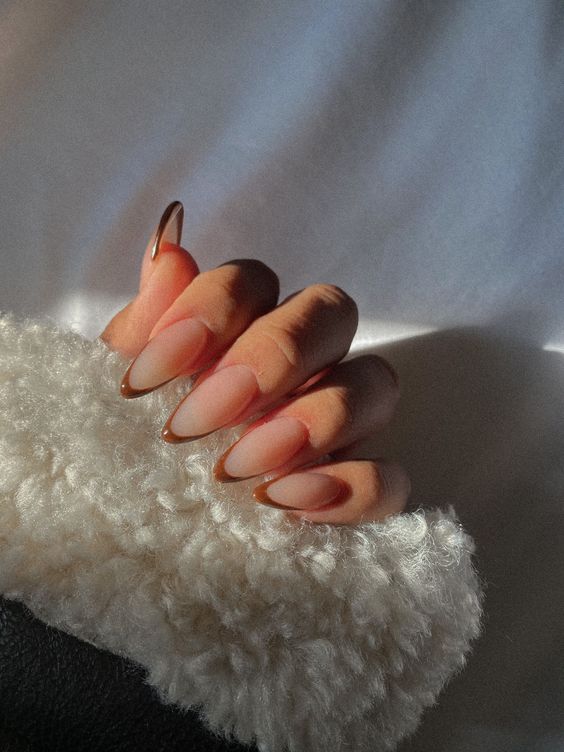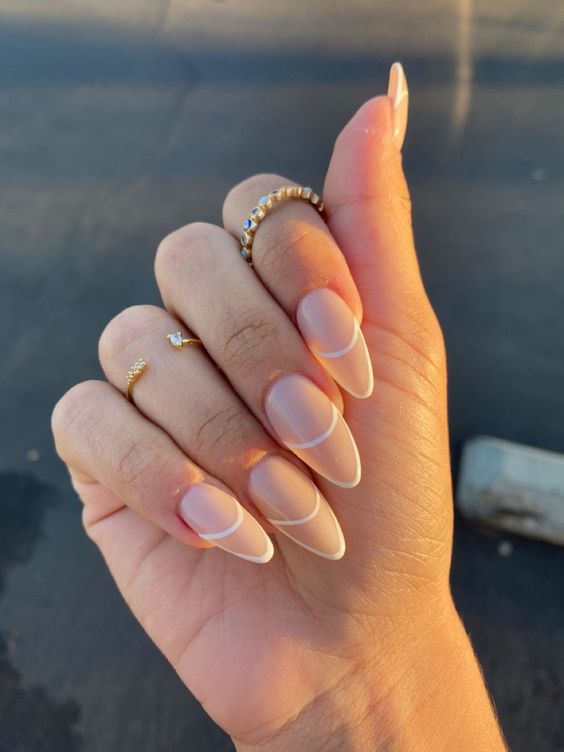 Autumn-Inspired Accents
Adorn your fall French almond nails with accents like gold foil, glitter, or shimmer to capture the radiant beauty of autumn. These elements add a touch of glamour to the classic French design, making it perfect for special occasions.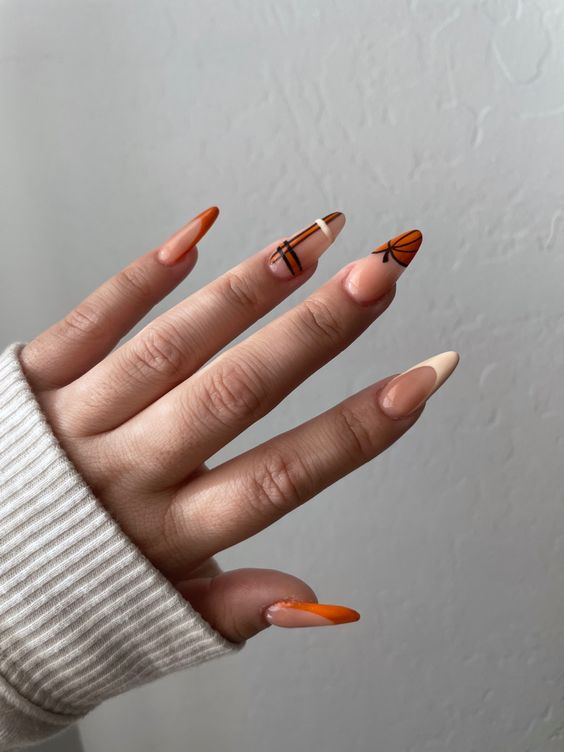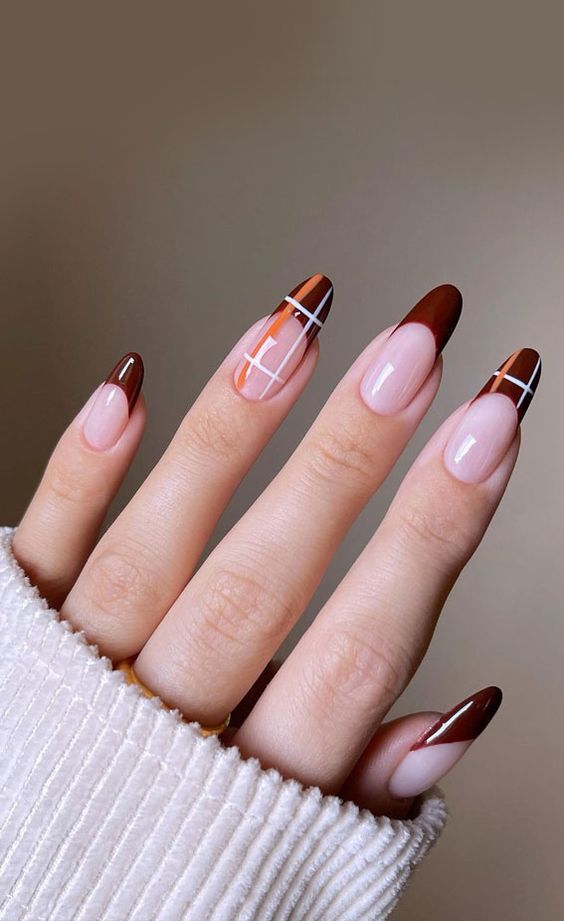 Matte Magic
Embrace the velvety elegance of matte nail polish in fall-appropriate hues. Matte finish on almond-shaped nails looks luxurious and sophisticated, offering a modern twist to the traditional French manicure.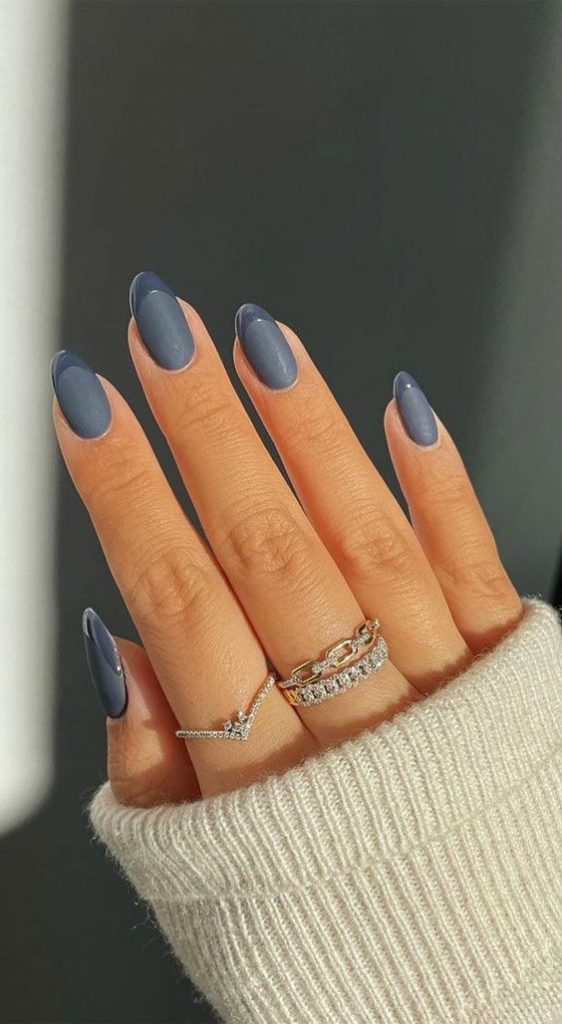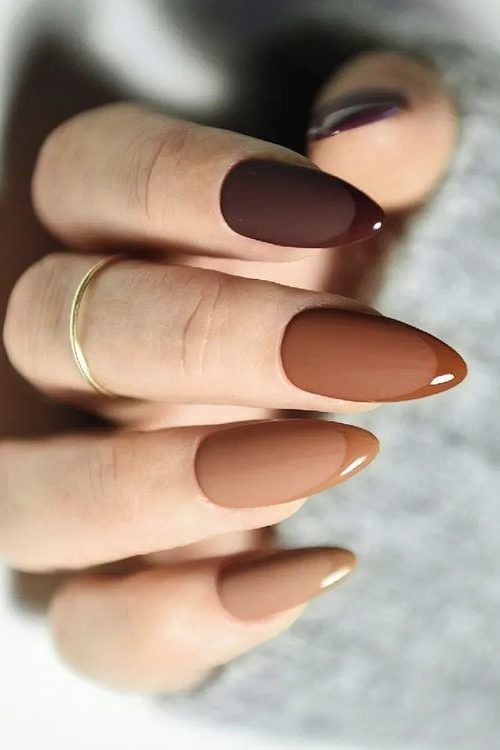 Metallic Glamour
Combine the allure of metallic colors with the grace of French almond nails for a striking and trendy look. Rose gold, copper, or bronze accents on neutral bases create a mesmerizing contrast.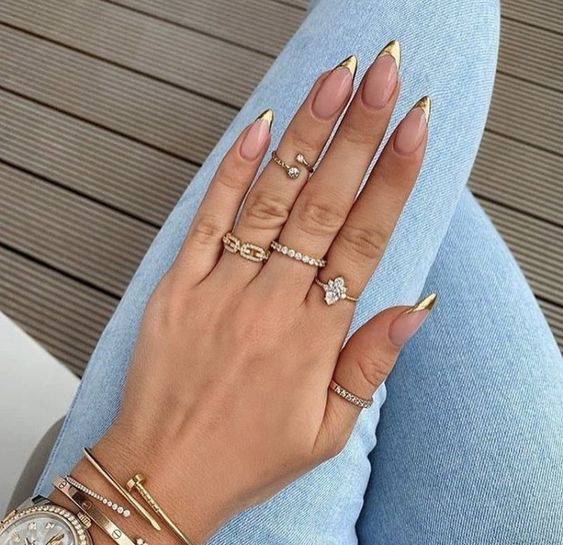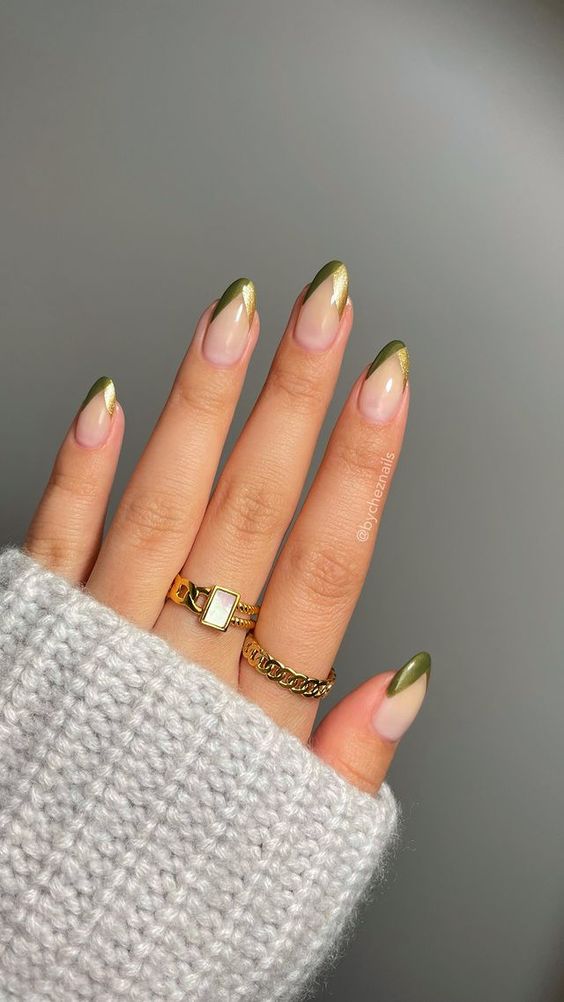 Textured Touches
Experiment with texture by incorporating elements like velvet, caviar beads, or 3D nail art on your fall almond nails. These textures add depth and visual interest to your manicure, making it truly one-of-a-kind.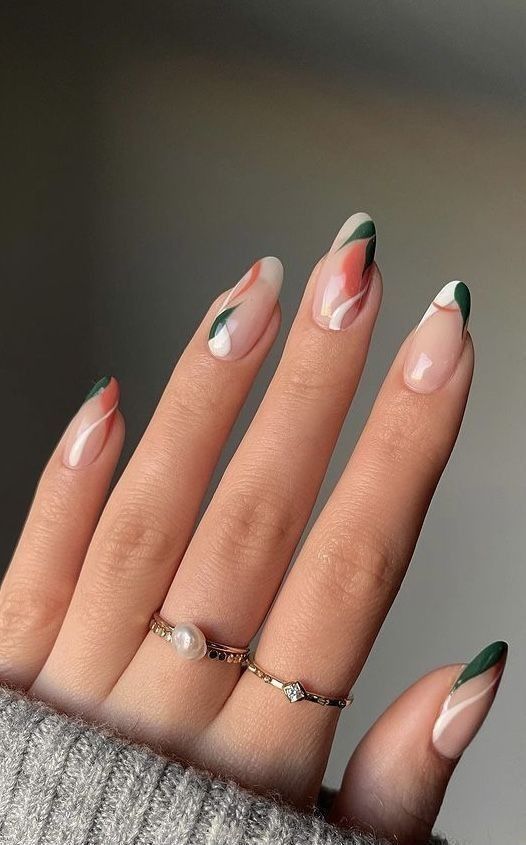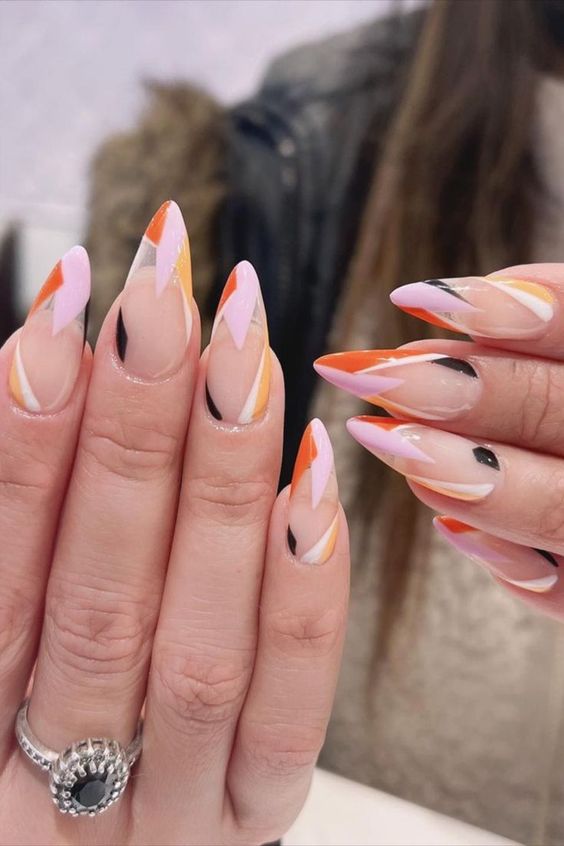 Nailing the Perfect Fall French Almond Nails at Home
Creating stunning fall French almond nails at home is a rewarding and enjoyable experience. Follow these steps to achieve salon-worthy nails right in the comfort of your own space: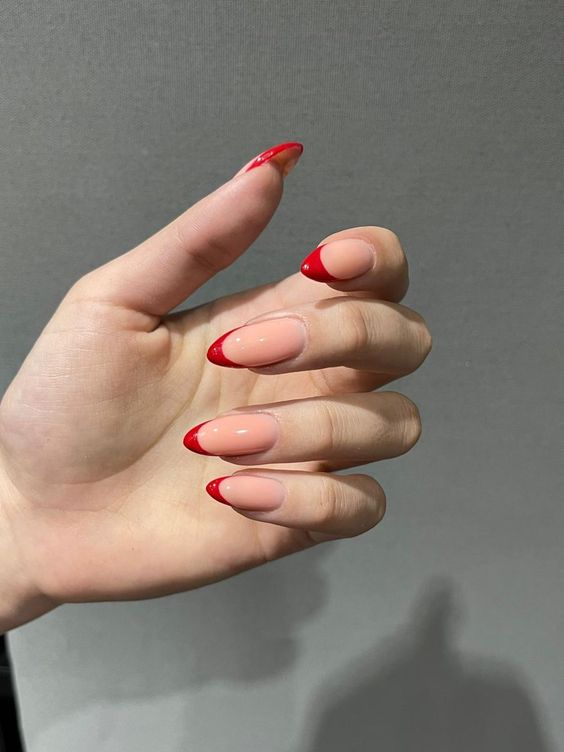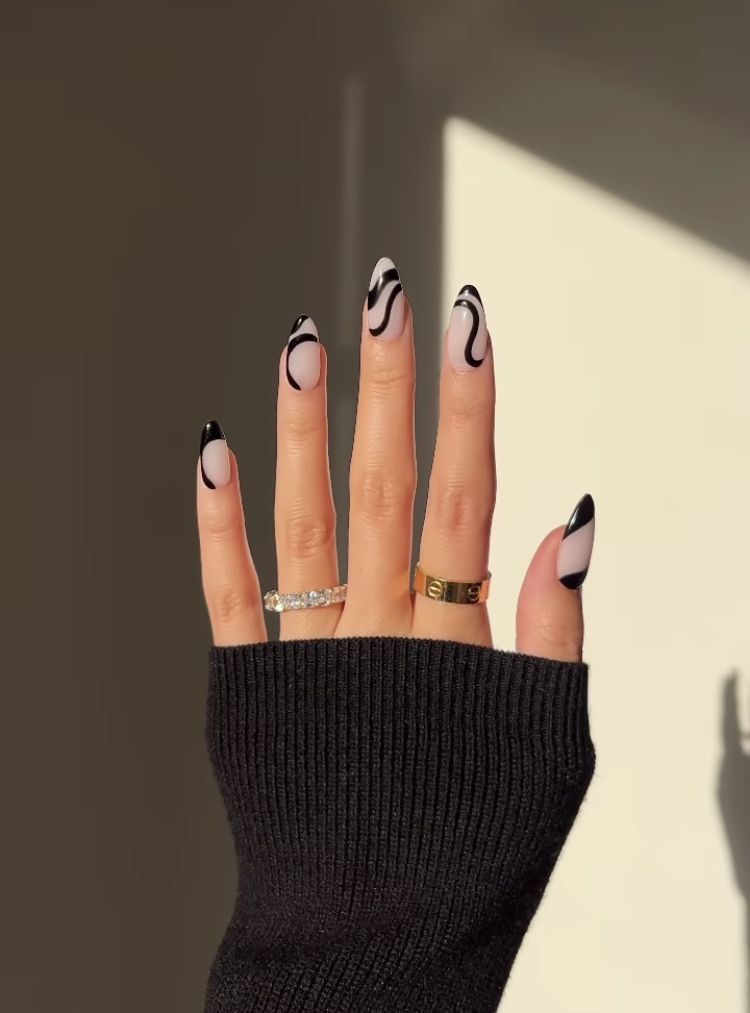 Prepping Your Nails
Before starting, ensure your nails are clean, dry, and free from any previous polish. Trim and shape them into the desired almond shape, gently pushing back the cuticles.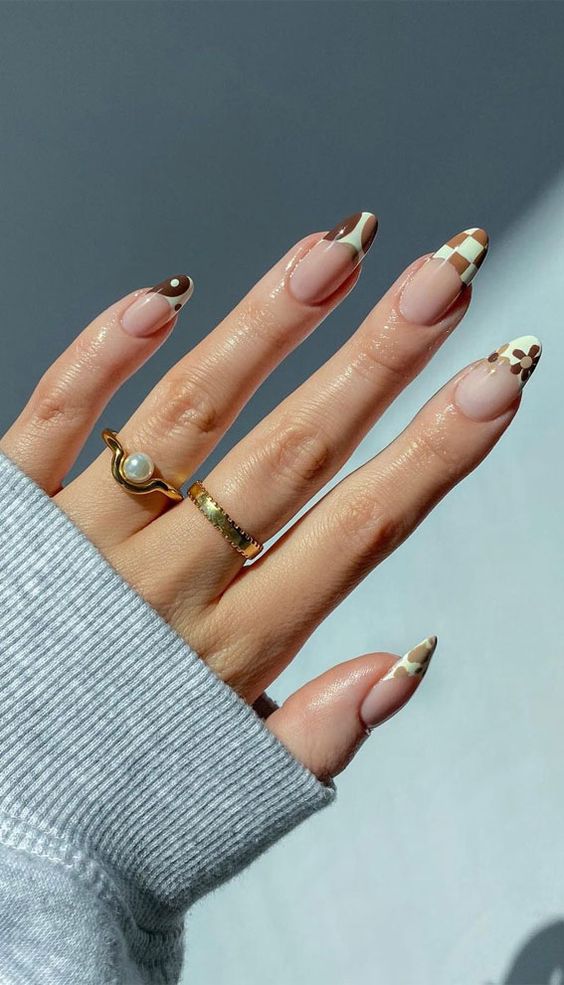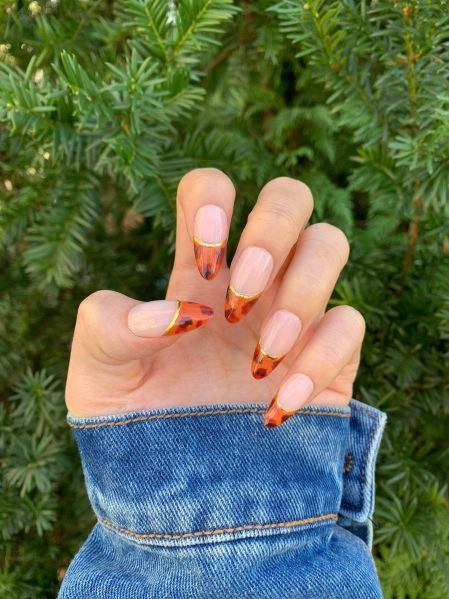 Choosing the Right Colors
Select a base color that complements your skin tone and matches the fall theme. Remember to choose a high-quality nail polish for a smooth and long-lasting finish.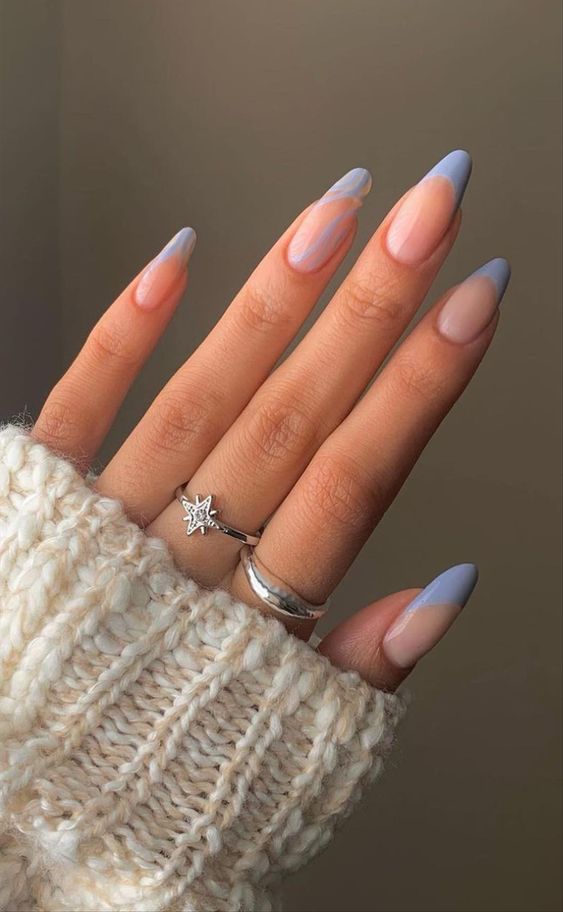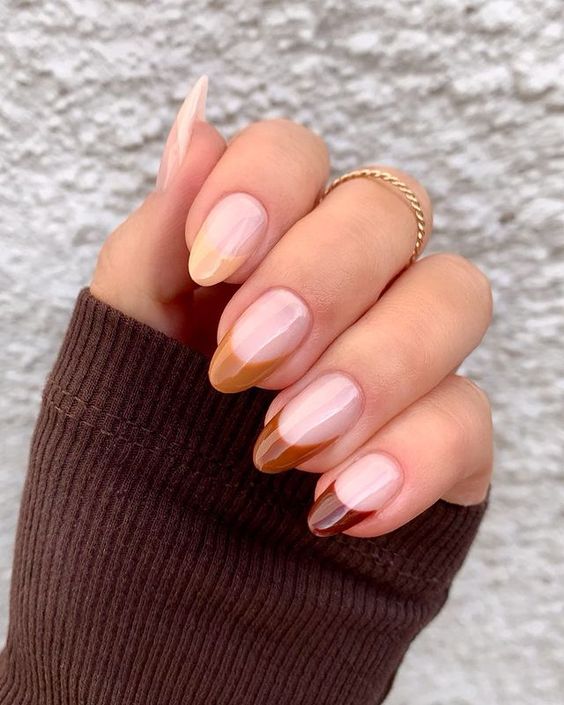 Mastering the Almond Shape
Use a steady hand to achieve the perfect almond shape. You can use a nail clipper to remove any excess length and a nail file to shape the edges.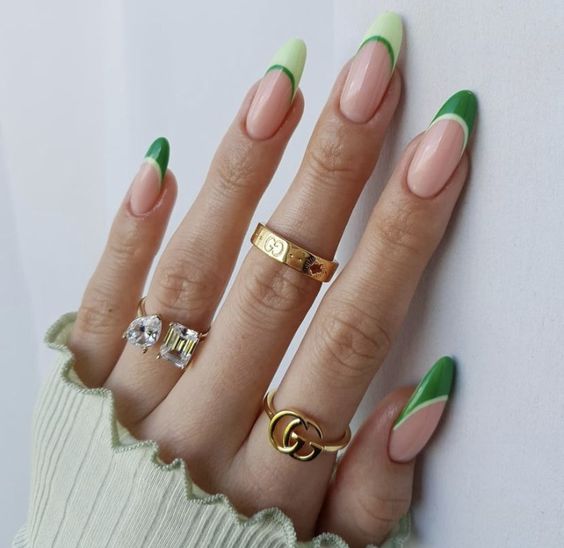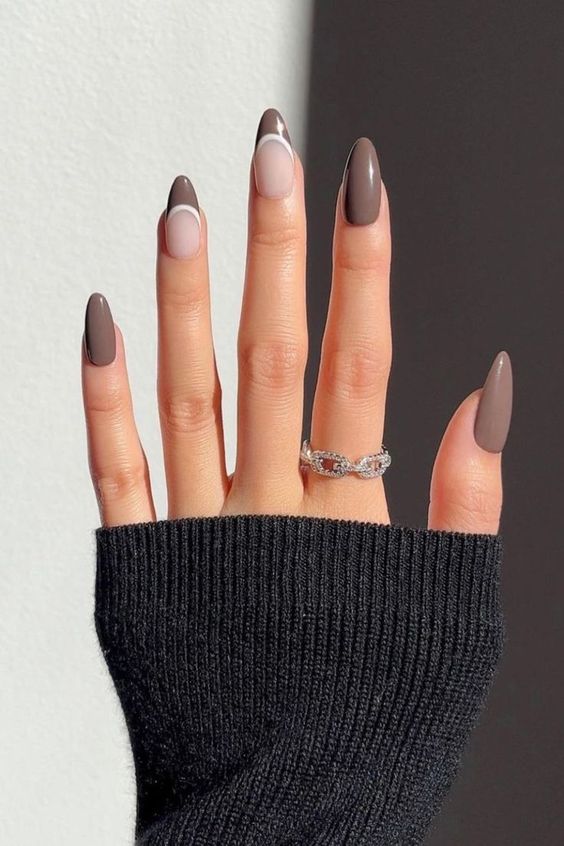 Applying the French Tips
Carefully apply the white or colored tips to the nails, ensuring they are uniform in width and shape. You can use guide strips or nail stencils to help with precision.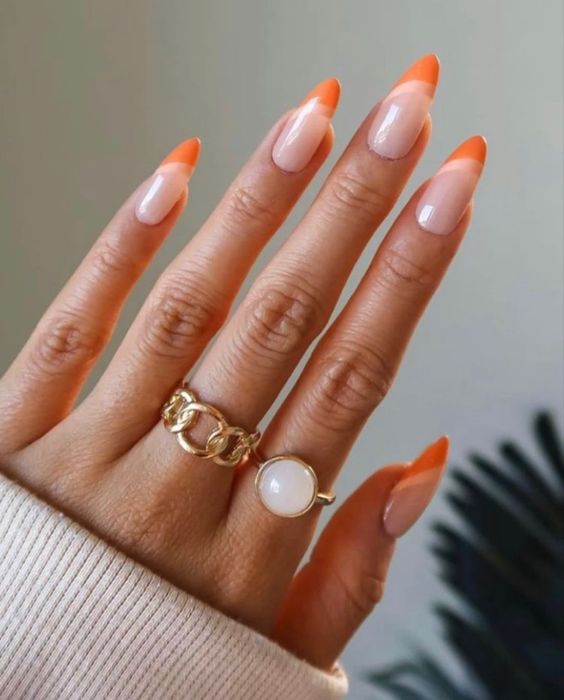 Save Pin