Nails
Fall French Nails 2023 15 Ideas: Embrace Elegance and Sophistication
Fall is a season of transformation, and what better way to embrace the changing leaves and cooler temperatures than through your nails? French nails, with their signature white tips and natural base, provide a versatile canvas for a variety of creative designs. This article will guide you through stunning Fall French Nails 2023 ideas that capture the essence of autumn while maintaining the timeless elegance of the classic French manicure.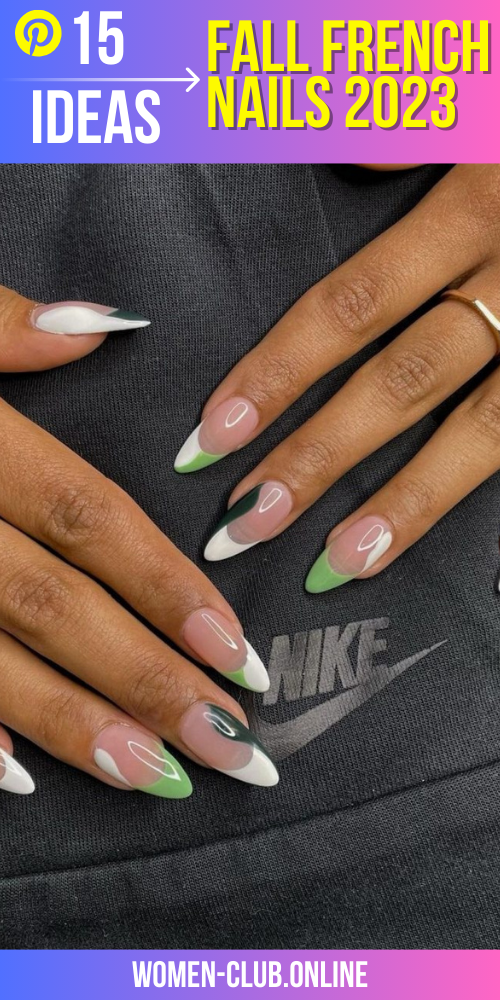 The Classic French Manicure with a Twist
The classic French manicure is a foundation for many nail enthusiasts. For a fall twist, replace the traditional white tips with warm and earthy tones. Imagine subtle beige, creamy caramel, or soft taupe tips paired with a muted neutral base. This sophisticated take on the classic French nails will seamlessly blend with your cozy fall wardrobe.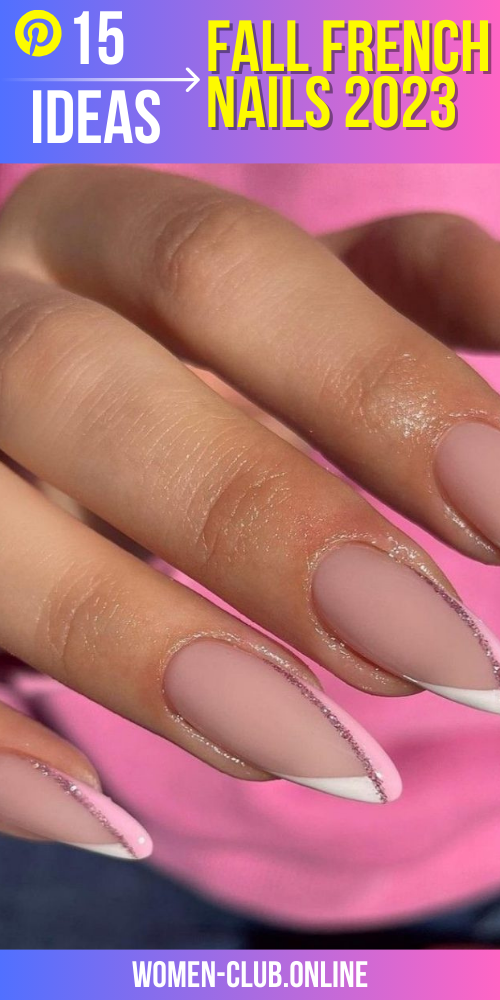 Fall-inspired Color Combinations
Fall is renowned for its rich and vibrant color palette. Incorporate these hues into your French nails by experimenting with striking color combinations. Deep burgundy tips against a nude base or dark teal tips paired with a warm gray base are just a couple of combinations that exude autumnal charm.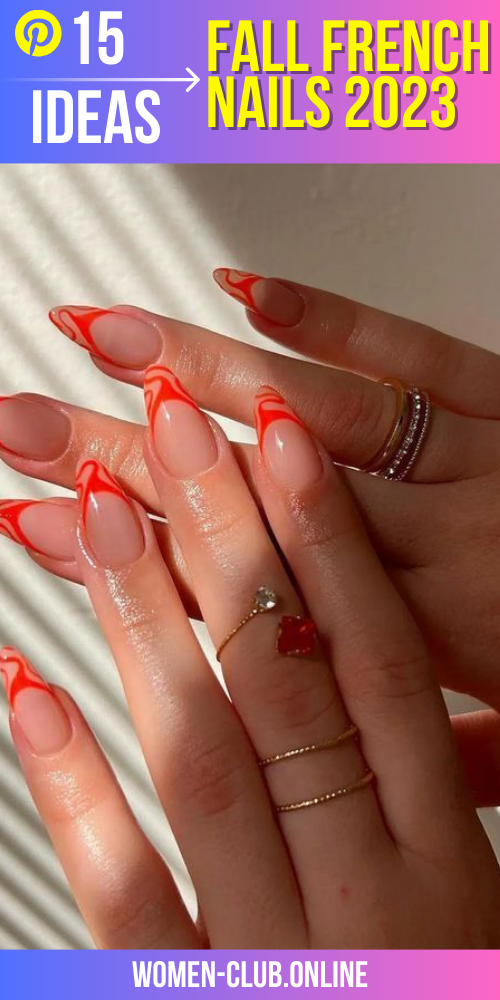 Autumnal Accents and Embellishments
Add a touch of whimsy to your French nails by incorporating autumnal accents and embellishments. Think delicate gold leaf foil, tiny acorns, or miniature fall leaves delicately placed on your nails. These subtle details will elevate your manicure and make it truly unique.
Textured Nail Designs for a Playful Touch
Create visual interest by incorporating texture into your Fall French Nails. Experiment with matte finishes, velvet coatings, or even 3D elements like tiny beads or glitter. These textured designs will make your nails stand out and add a playful touch to your fall ensemble.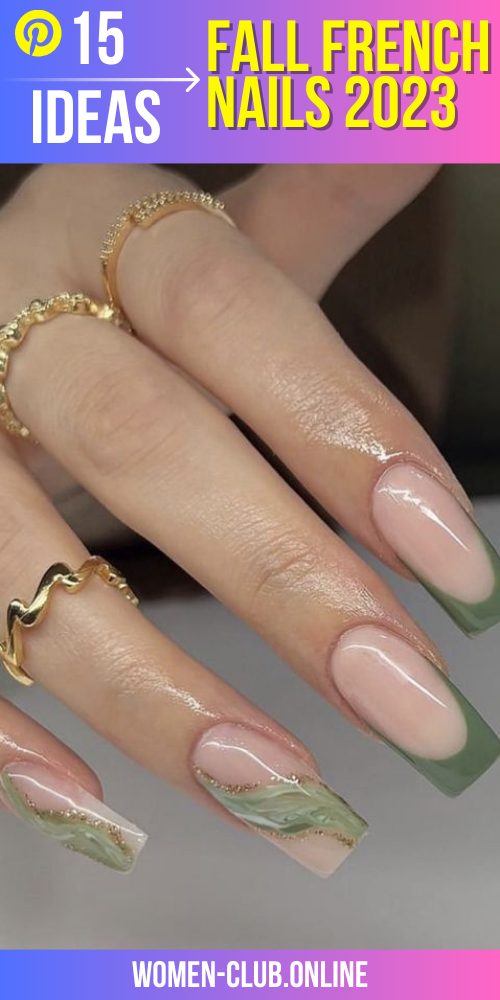 Negative Space French Nails
Negative space nail art continues to captivate nail enthusiasts with its modern and minimalist appeal. For Fall French Nails, embrace negative space by leaving portions of your nails bare or creating geometric cut-outs. The negative space combined with the classic French tip will create a striking contrast.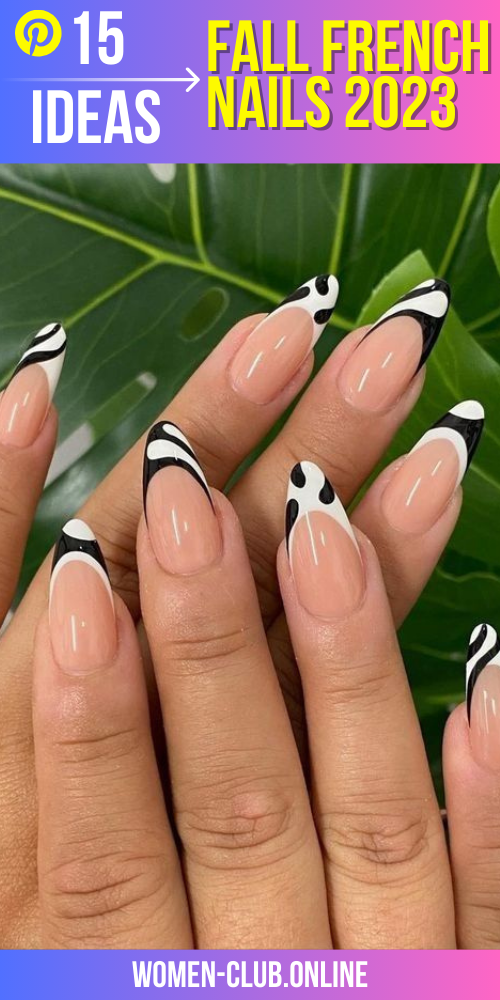 Matte Finish for an Edgy Look
If you're seeking an edgier look for your Fall French Nails, opt for a matte finish. A matte topcoat applied over your French manicure will instantly transform it, giving it a contemporary and sophisticated vibe. Experiment with deep plum or forest green hues for an extra dose of drama.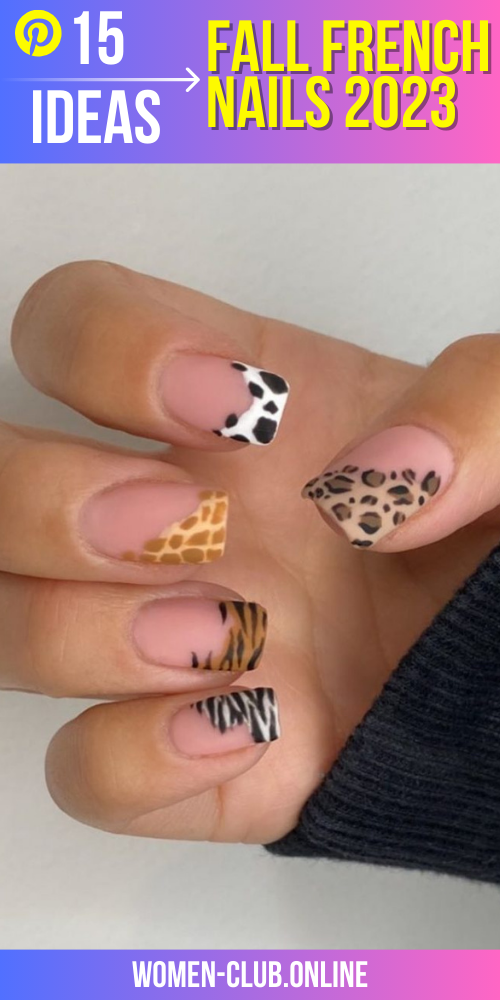 Ombre French Nails: Gradual Transitions
Ombre nails have been trending for several seasons, and they perfectly complement Fall French Nails. Choose warm, autumn-inspired colors for your ombre effect, such as burnt orange transitioning into chocolate brown or mustard yellow fading into deep maroon. This gradient look adds depth and visual interest to your manicure.
Geometric Patterns with a French Flair
Combine the elegance of French nails with geometric patterns for a modern twist. Create angular lines, chevron patterns, or triangles using fall-inspired shades. These geometric French nails will make a bold statement and showcase your trendy side.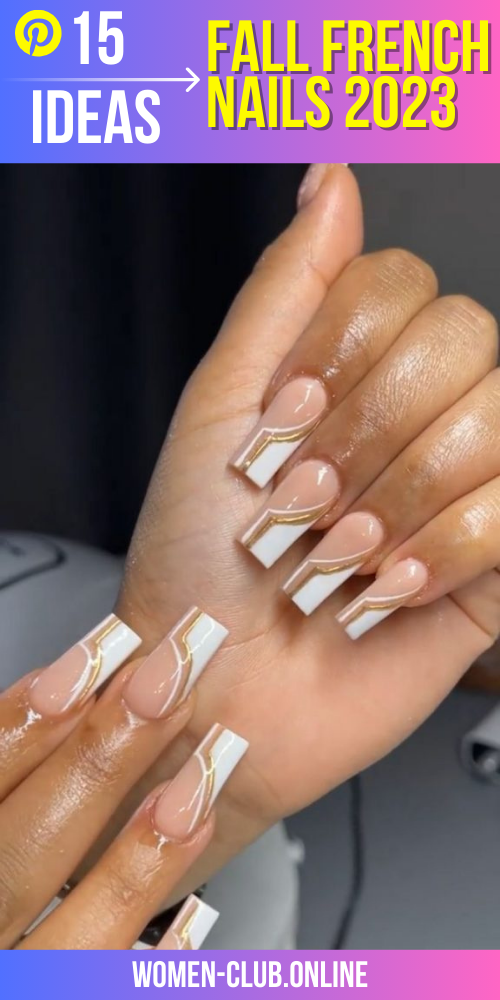 Nature-Inspired French Nails
Nature provides an abundance of inspiration for fall nail designs. Capture the essence of the season by incorporating elements like leaves, flowers, or even landscapes onto your French nails. Earthy tones and organic shapes will create a harmonious connection between your manicure and the fall surroundings.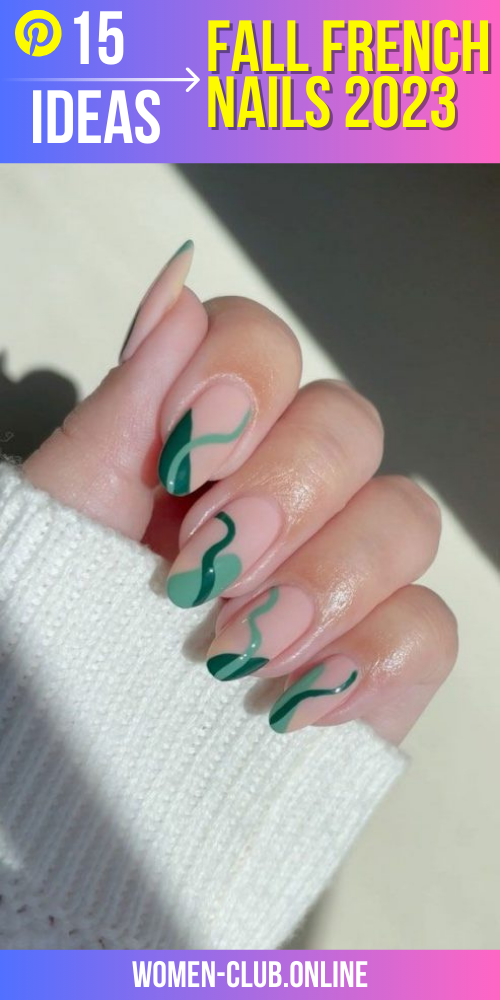 Metallic French Tips for Glamour
Embrace the glamour of the season by adding metallic accents to your French nails. Replace the traditional white tips with shimmering gold, rose gold, or silver. The metallic details will instantly elevate your manicure, making it perfect for special occasions or adding a touch of elegance to your everyday style.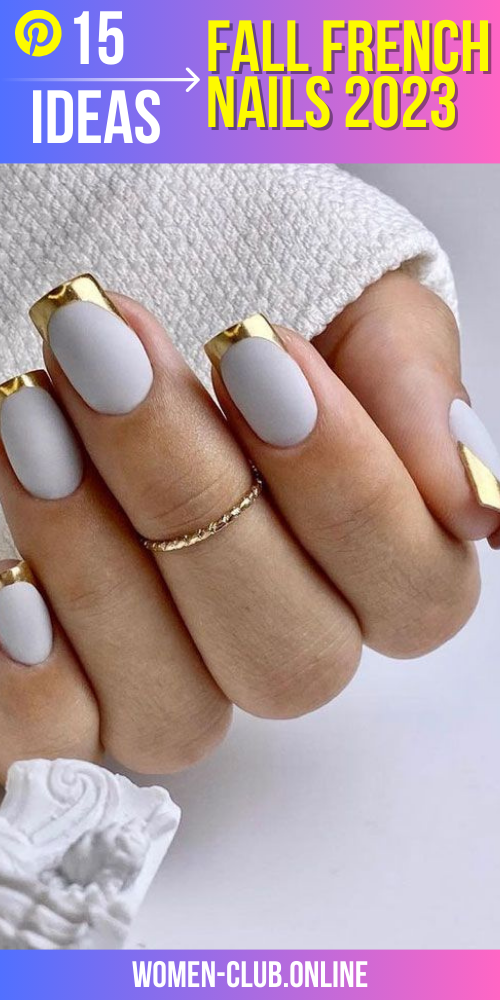 Embracing Warm Tones
Fall is synonymous with warm tones, and you can infuse them into your French nails effortlessly. Opt for warm and cozy shades like rusty red, burnt sienna, or mustard yellow for your tips. These colors will not only complement the season but also add a touch of warmth to your overall look.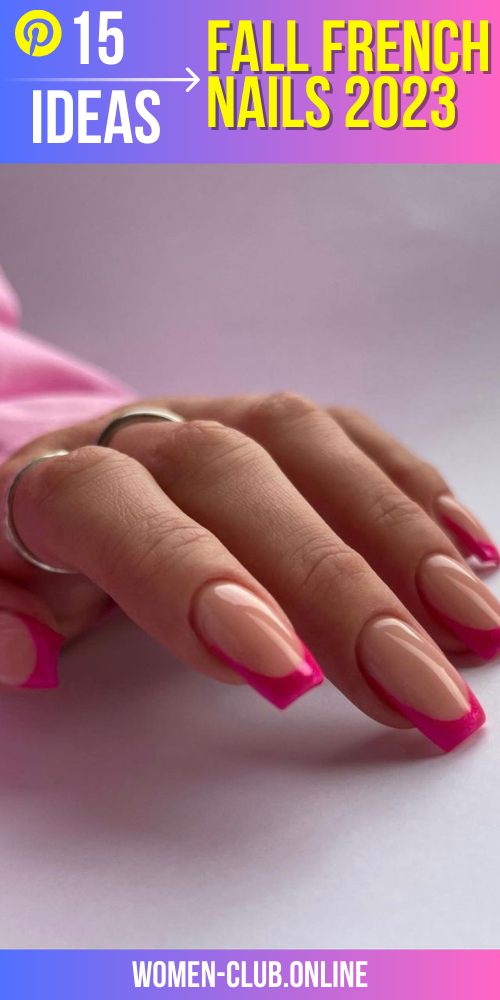 Artistic French Nails: Hand-painted Details
Unleash your creativity by incorporating hand-painted details into your Fall French Nails. Delicate florals, intricate patterns, or whimsical designs can be delicately added to your French manicure. These personalized touches will showcase your artistic side and ensure your nails are one-of-a-kind.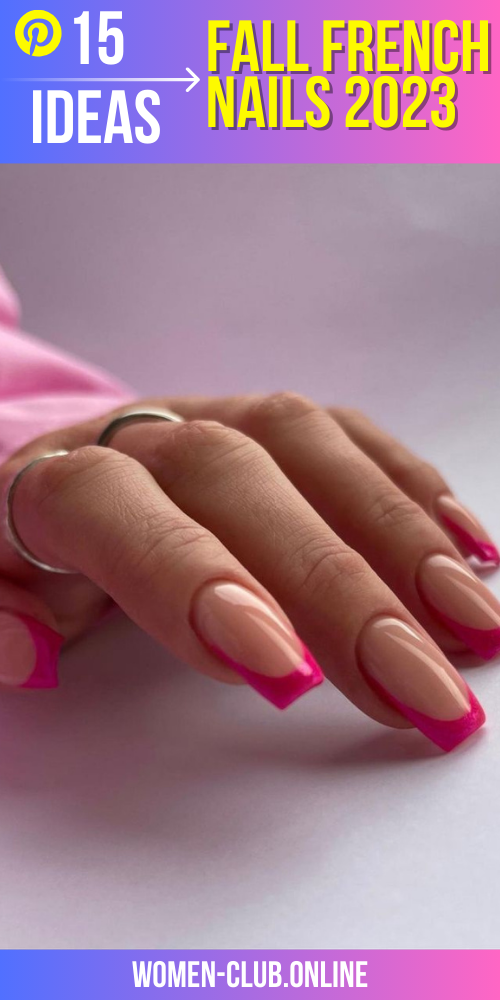 Minimalistic French Nails
Sometimes less is more, and minimalistic French nails can make a powerful statement. Choose a single color for your base and keep the tips subtly accented in a contrasting or complementary shade. This minimalist approach embraces simplicity while maintaining the allure of French nails.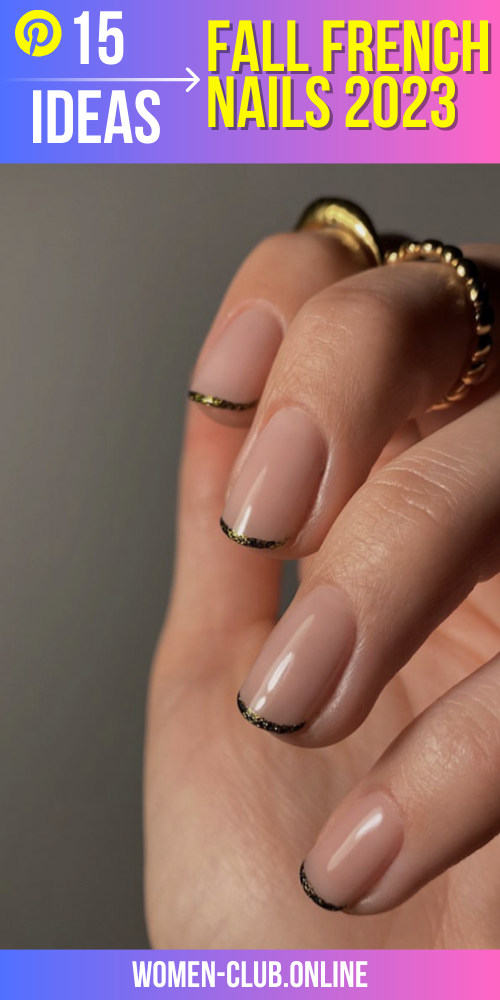 Mix and Match: Experiment with Patterns
Don't be afraid to mix and match different patterns for a playful and eclectic look. Combine stripes, dots, chevrons, or even animal prints with your French manicure. Let your imagination run wild as you curate a unique and eye-catching design that embodies the spirit of fall.