Nails
Fall French Nails Square 16 Ideas: Embrace Elegance and Charm
When the autumn season arrives, it brings with it a palette of warm colors, cozy fashion trends, and a chance to update your nail game. If you're looking to elevate your style and add a touch of sophistication to your appearance, Fall French Nails Square ideas are the way to go. In this article, we will explore some captivating nail designs that combine the timeless elegance of French nails with the trendy charm of square-shaped nails. Get ready to step into fall with style and confidence!
Understanding the Fusion: French Nails and Square Shape
Before we delve into the exquisite designs, let's understand the beauty of the fusion. French nails are renowned for their classic, clean, and minimalist look, characterized by a nude or pale pink base with a crisp white tip. On the other hand, square-shaped nails are known for their straight-edge and modern appearance, making them perfect for those who love a more defined look.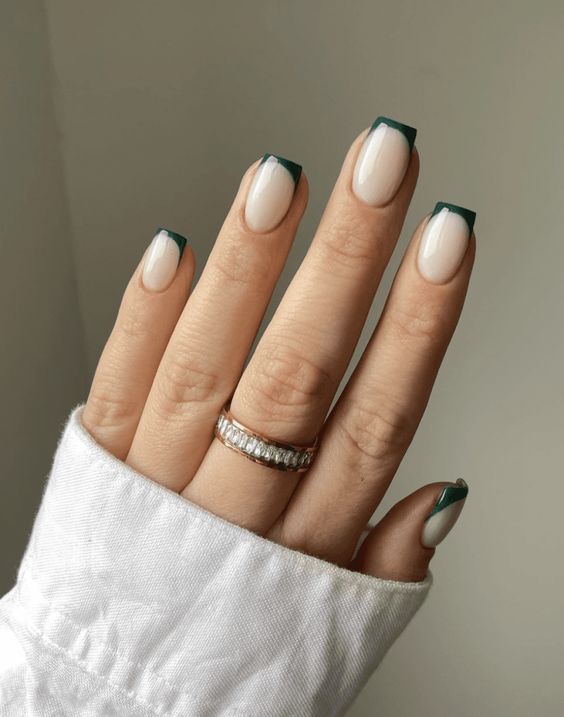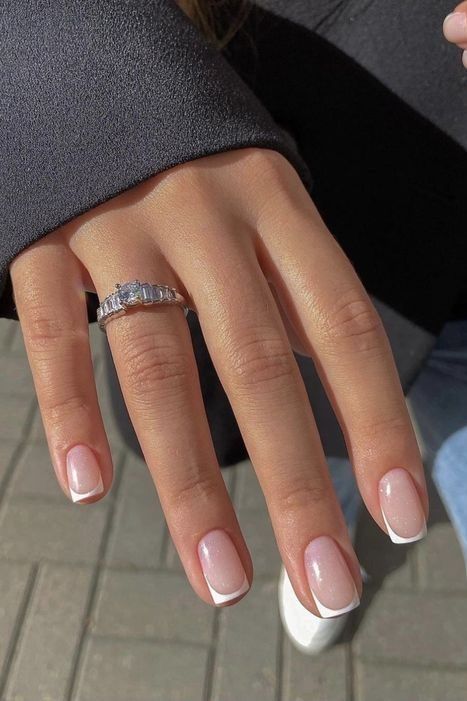 The Timeless Classic: Traditional French Nails with a Twist
The traditional French nails are evergreen and ideal for any season. For fall, we can add a twist by incorporating autumn-themed accents like tiny golden leaves or subtle hints of warm colors like burgundy or burnt orange.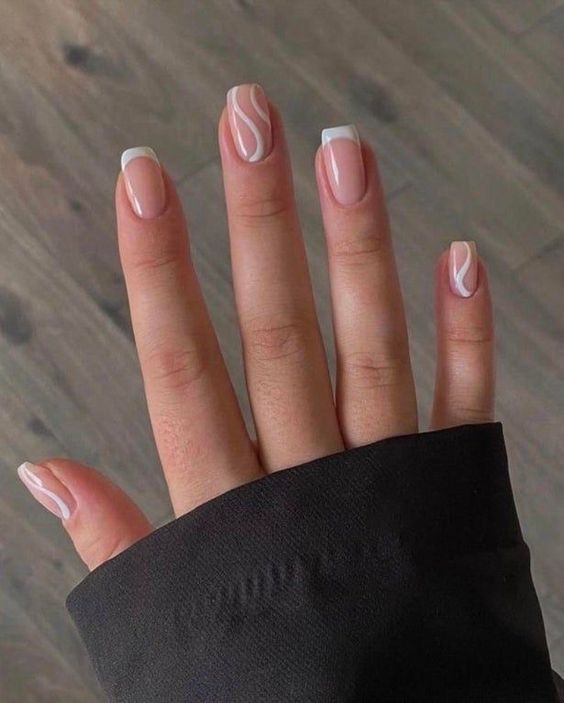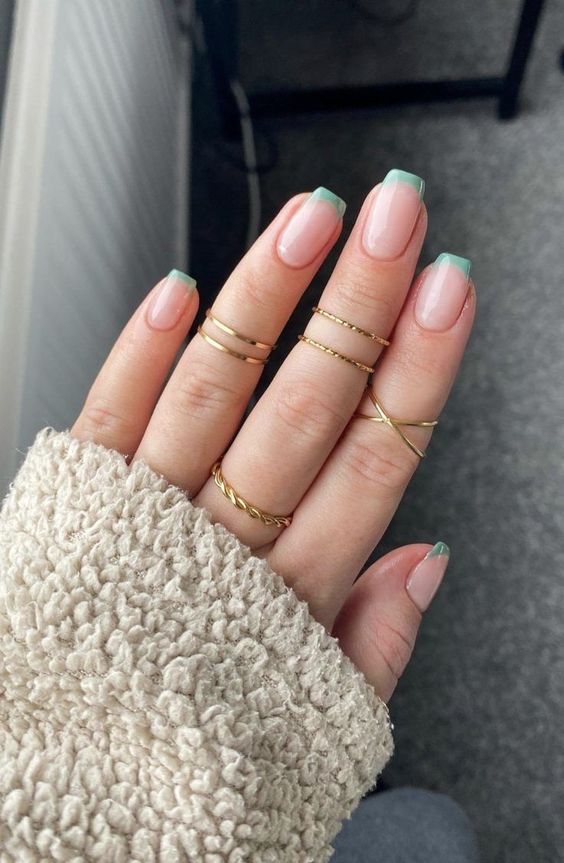 Rustic Elegance: Matte Square Nails with French Tips
Matte nails have gained popularity for their velvety texture and refined look. Combine the allure of matte square nails with the delicacy of French tips, and you'll have a rustic and elegant nail design that complements your fall outfits.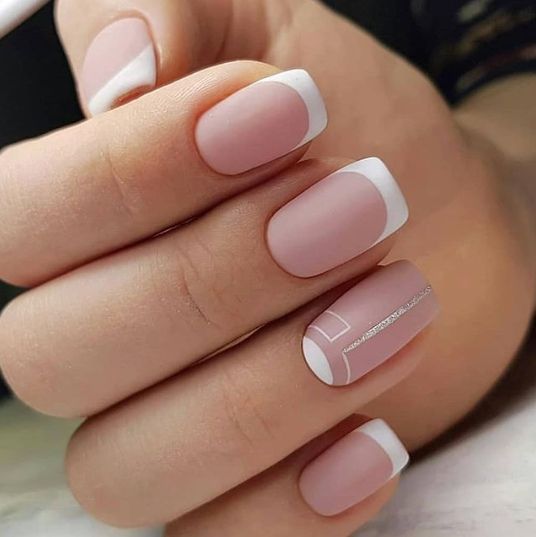 Harvest Glamour: Glitter Gradient French Nails
Embrace the sparkle of fall with glitter gradient French nails. Start with a soft glittery base and let it fade gently into the classic white tips. This design captures the essence of autumn evenings and is perfect for any special occasion.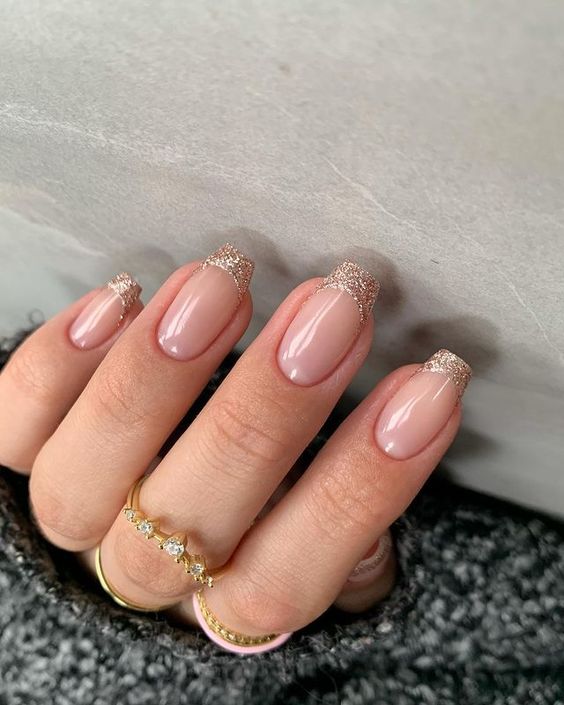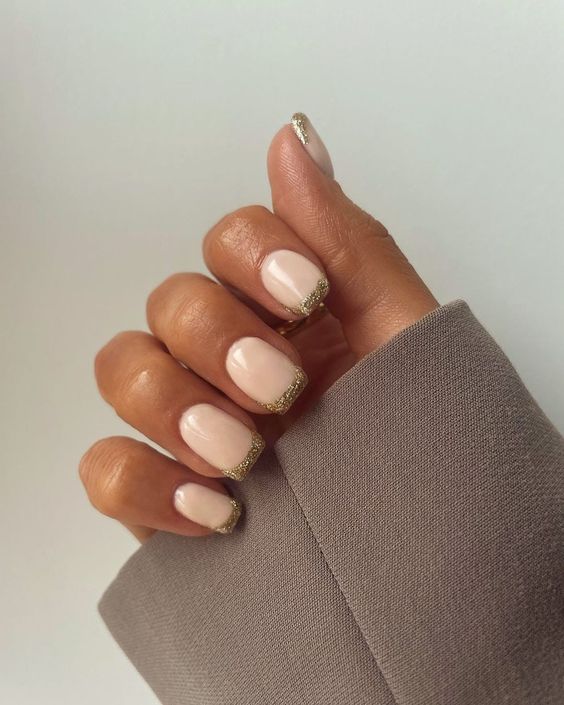 Moody Blues: Navy French Nails with Silver Stripes
Incorporate a touch of drama to your French nails by switching the classic white tips with deep navy polish. Add a dash of elegance with silver stripes for a design that perfectly complements the fall vibe.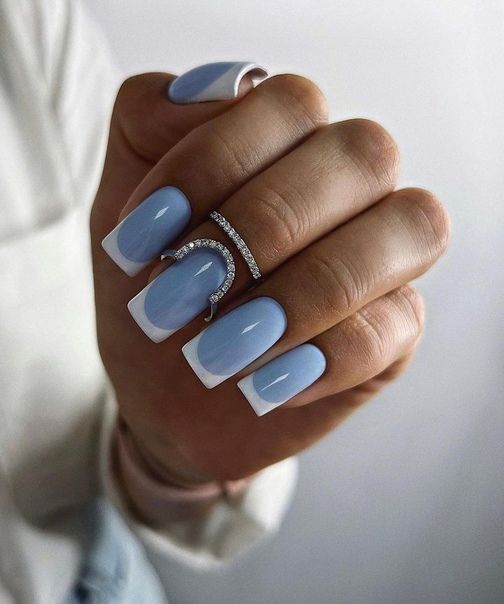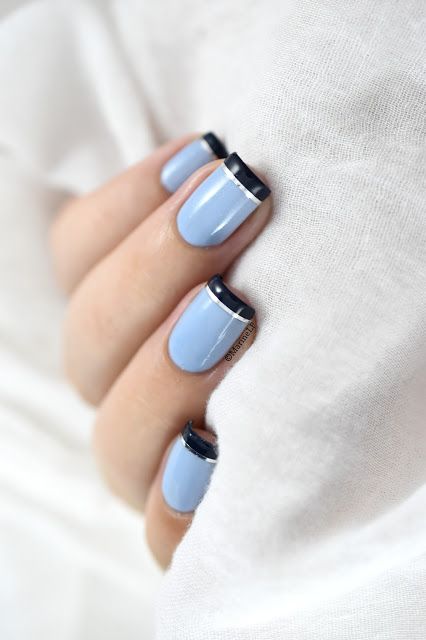 Pumpkin Spice Perfection: Orange Ombre Square Nails
Nothing says "fall" like pumpkin spice! Opt for a chic ombre effect on your square nails using shades of orange, transitioning from light to dark. This design captures the spirit of the season in a delightful way.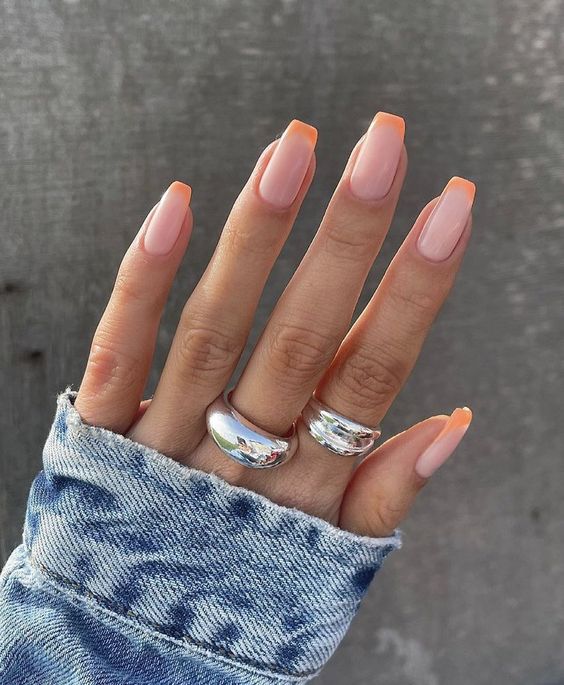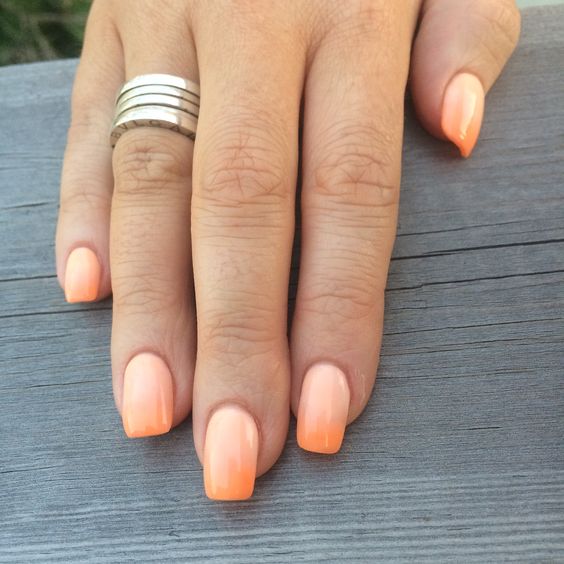 Falling for Florals: Floral French Nails
Floral patterns are not limited to spring. Embrace the beauty of nature during fall with floral French nails. Choose rich colors and intricate designs to add a touch of femininity and elegance to your overall look.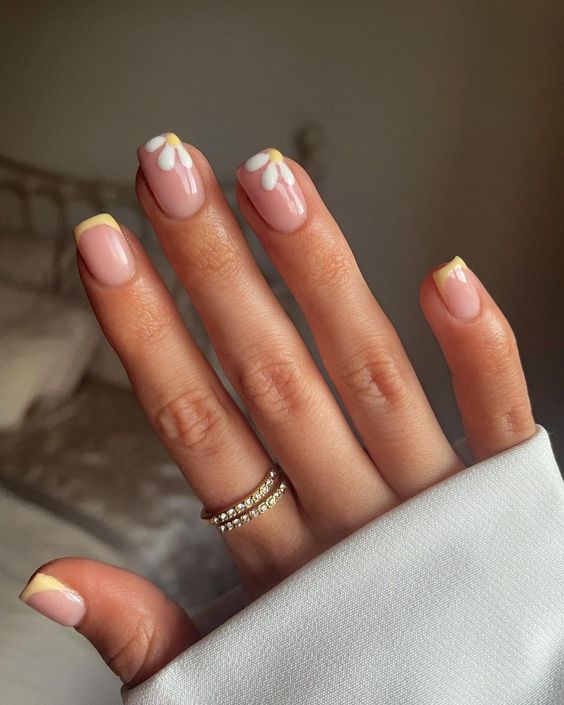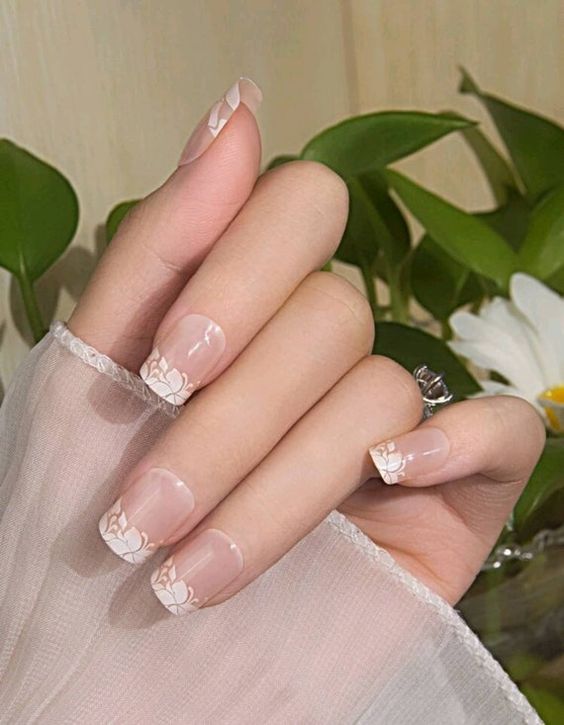 Modern Art: Geometric Square Nail Design
For the artsy souls, a geometric square nail design is a perfect choice. Play with shapes, lines, and colors to create a contemporary and eye-catching design that showcases your creative flair.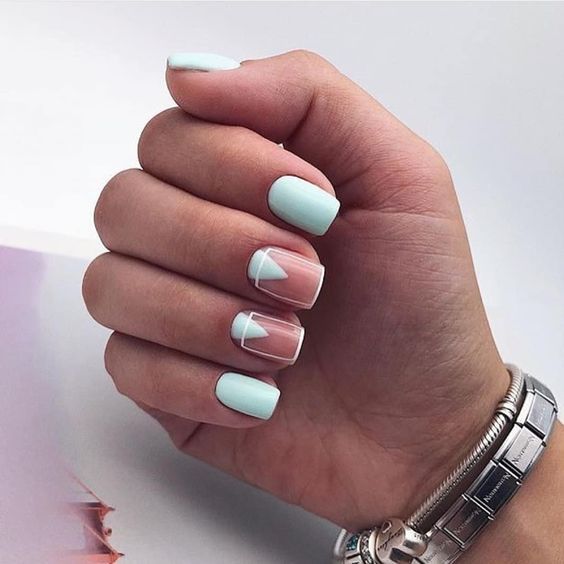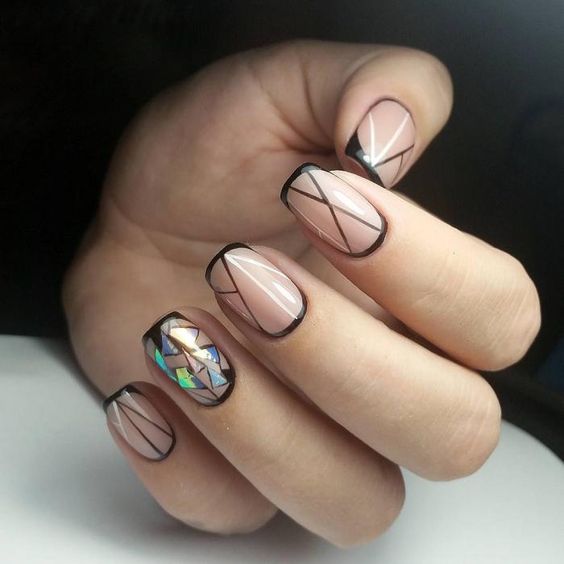 Save Pin