Nails
Sophisticated Minimalism: Natural Colors and Simple Designs for Fall Gel Nails 2023
Are you ready to welcome the fall season in style? One of the best ways to express your fashion-forward attitude is through your nails. Fall gel nails offer a long-lasting and stunning solution to showcase your creativity. Whether you're a fan of deep, rich colors or prefer subtle and earthy tones, this article will guide you through the latest trends and ideas for fall gel nails in 2023. Let's dive into the exciting world of autumn-inspired nail art!
Trendy Colors for Fall Gel Nails
When it comes to fall gel nails, the color palette takes a shift towards warm and cozy hues that reflect the beauty of the season. Here are some trendy colors you can explore for your autumn nail look: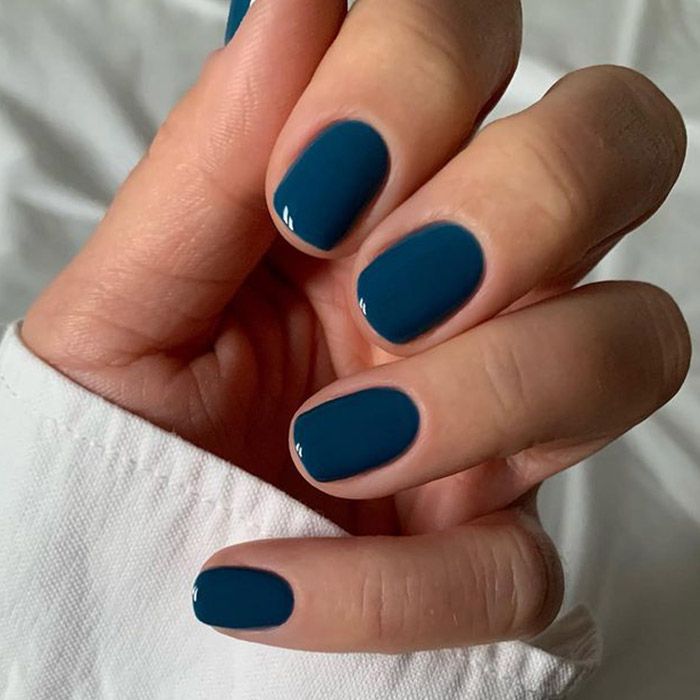 Rich Berry Tones
Deep berry shades like burgundy, mulberry, and wine create a sense of elegance and sophistication. These colors are perfect for adding a touch of allure to your fall gel nails.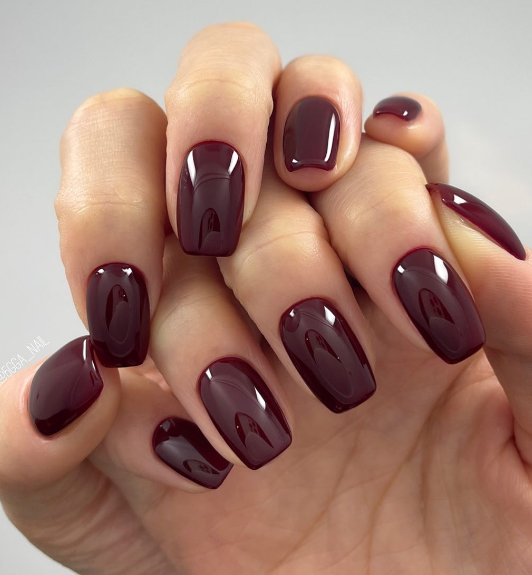 Moody Greens
Embrace the earthy side of fall with moody green shades such as forest green, olive, and sage. These colors evoke a sense of serenity and nature, making them ideal for those seeking a unique and calming manicure.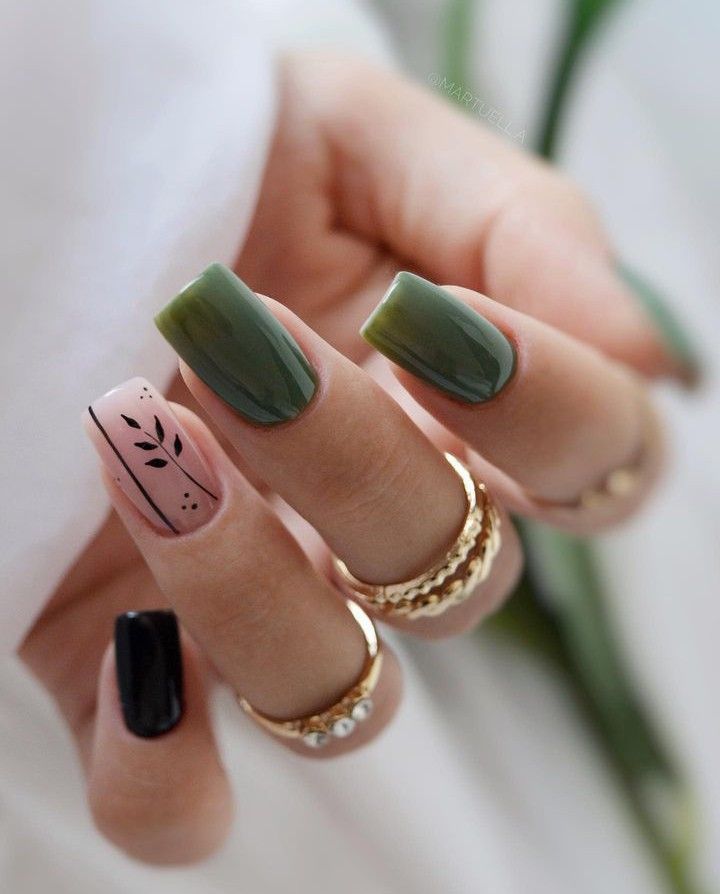 Warm Neutrals
For a more understated and versatile look, opt for warm neutral shades like caramel, taupe, and chestnut. These colors complement any outfit and provide a timeless appeal to your fall gel nails.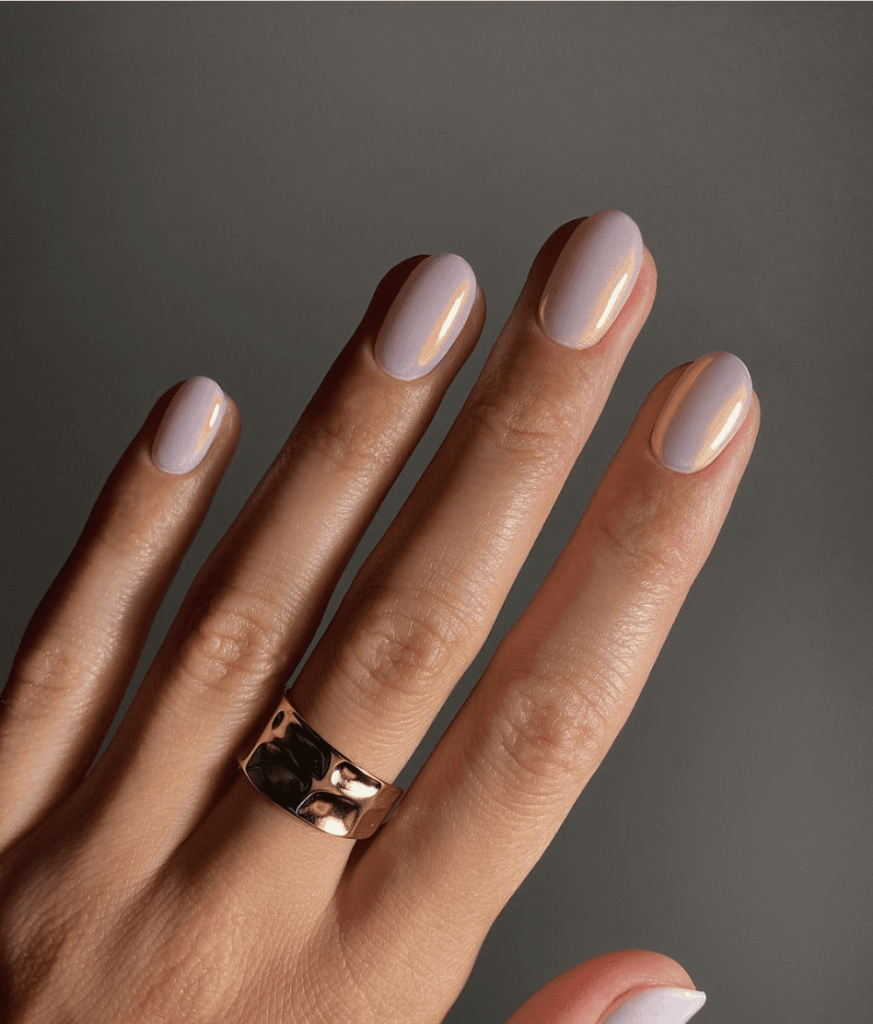 Nail Art Inspiration for Fall
While solid colors can be captivating, nail art takes your fall gel nails to the next level. Let your creativity soar with these inspiring nail art ideas for the autumn season:
Abstract Designs
Experiment with abstract designs that capture the essence of fall. Think brush strokes resembling falling leaves or color gradients resembling a mesmerizing autumn sunset. Abstract nail art allows you to express your artistic side and create truly unique nails.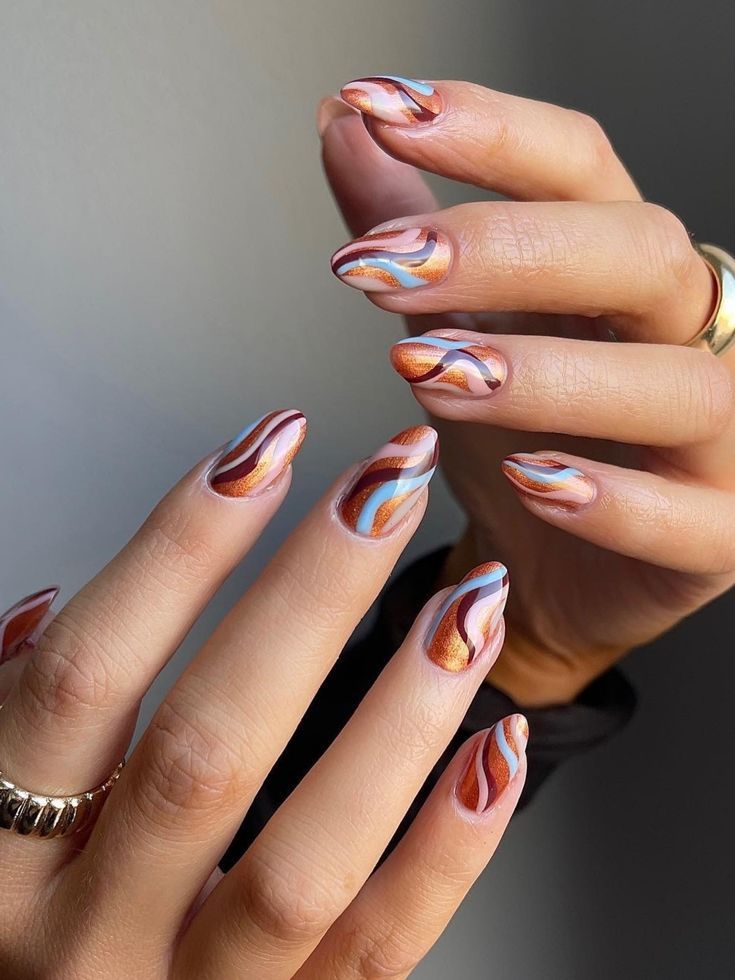 Geometric Patterns
Geometric patterns are all the rage in nail art, and they work wonderfully for fall gel nails too. Consider using triangles, squares, or lines in warm fall colors for a contemporary and eye-catching manicure.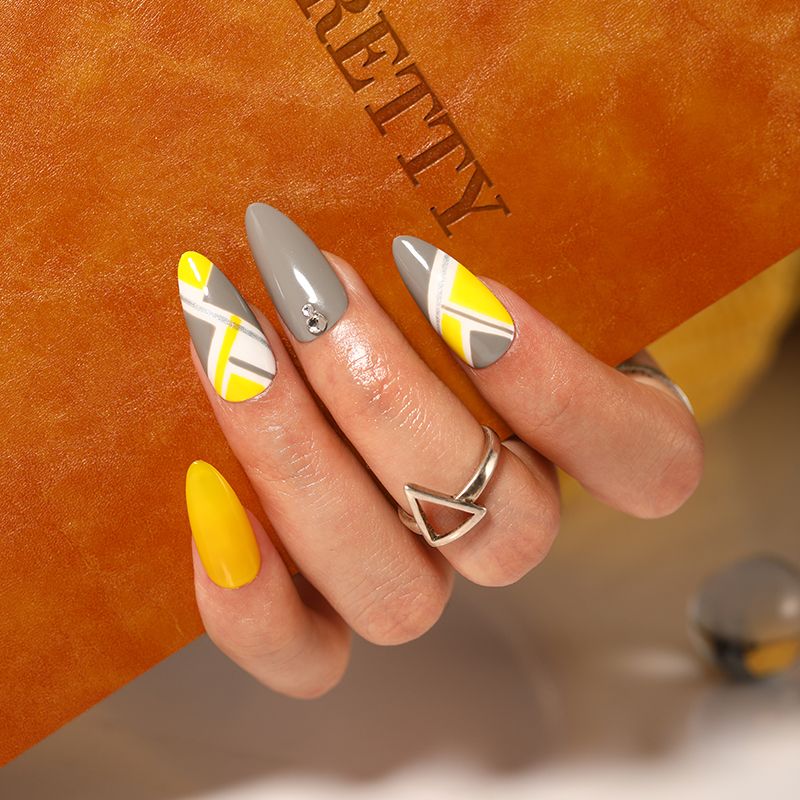 Floral Accents
Who says flowers are only for spring? Incorporate floral accents into your fall gel nails for a touch of femininity. Opt for muted floral designs with colors like dusty rose or deep purple for an elegant and romantic look.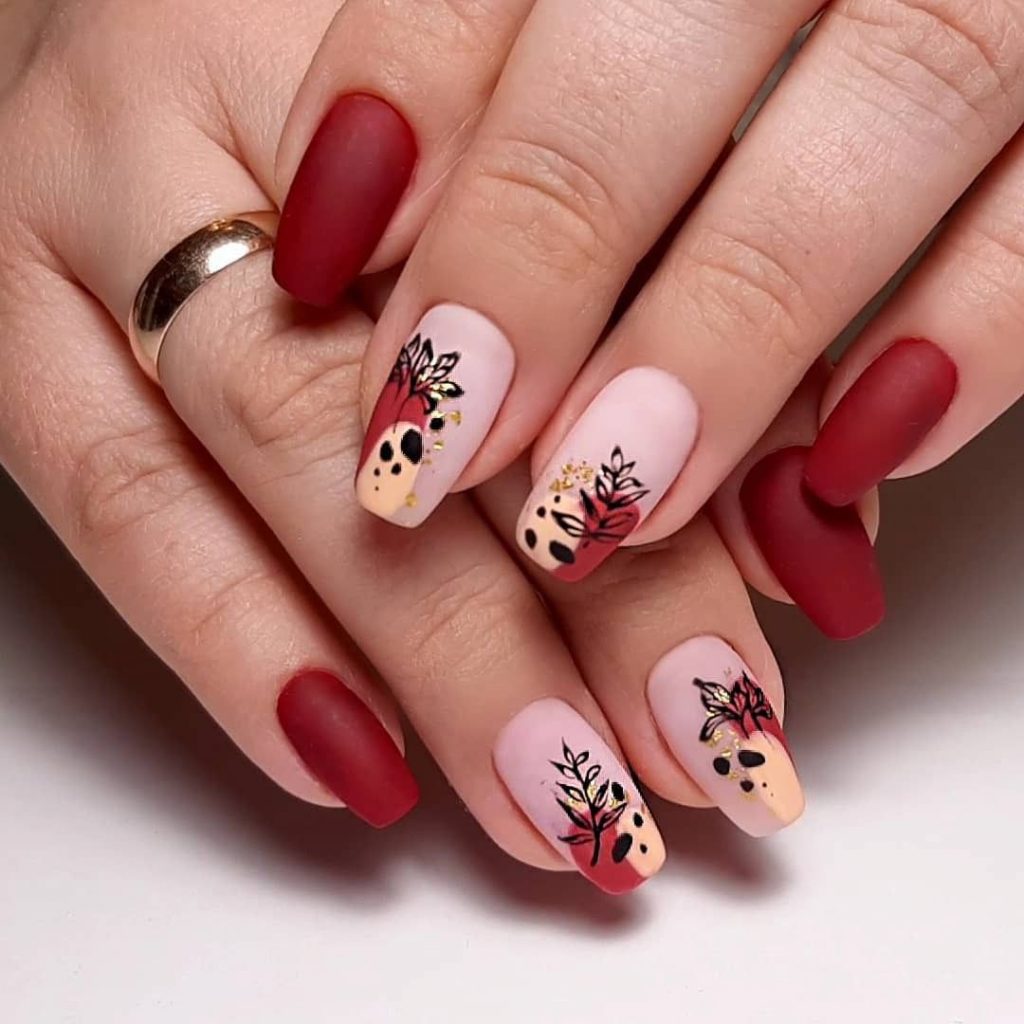 Seasonal Themes for Fall Nails
Fall brings with it a multitude of seasonal festivities and themes that can inspire your nail designs. Here are some popular themes to consider: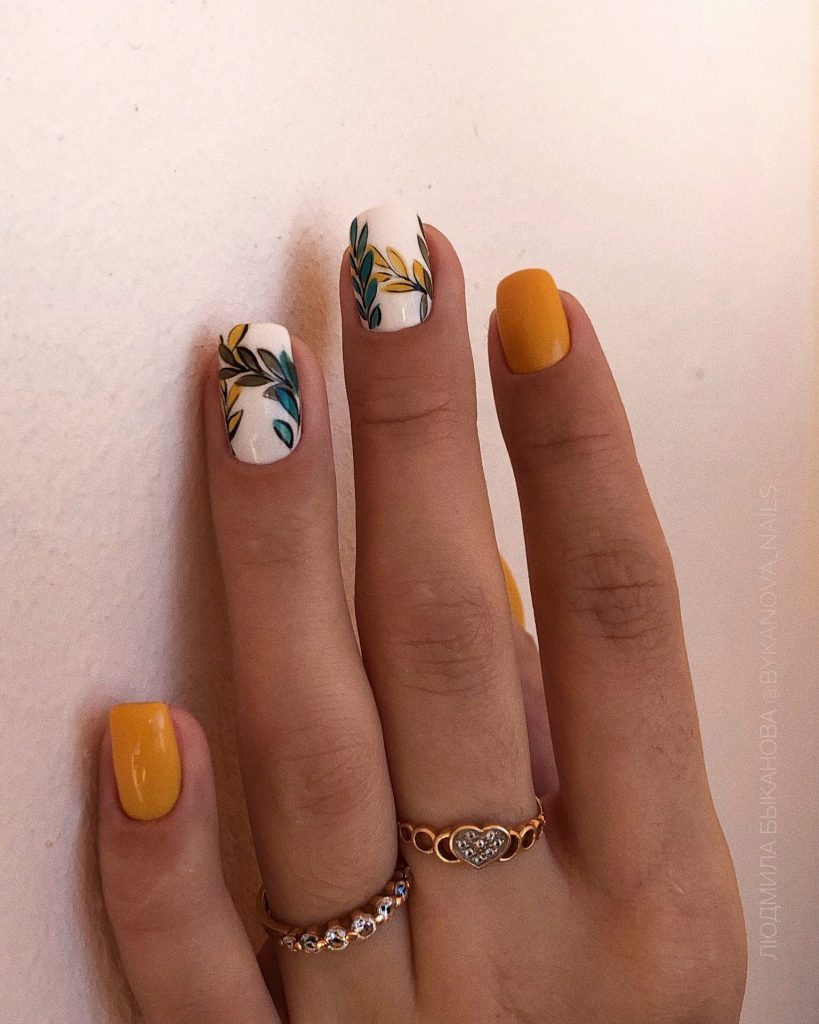 Halloween-Inspired Nails
Get into the spirit of Halloween by adorning your nails with spooky and fun designs. From jack-o'-lanterns and bats to spiderwebs and ghosts, the possibilities are endless. Let your creativity run wild and embrace the playful side of fall.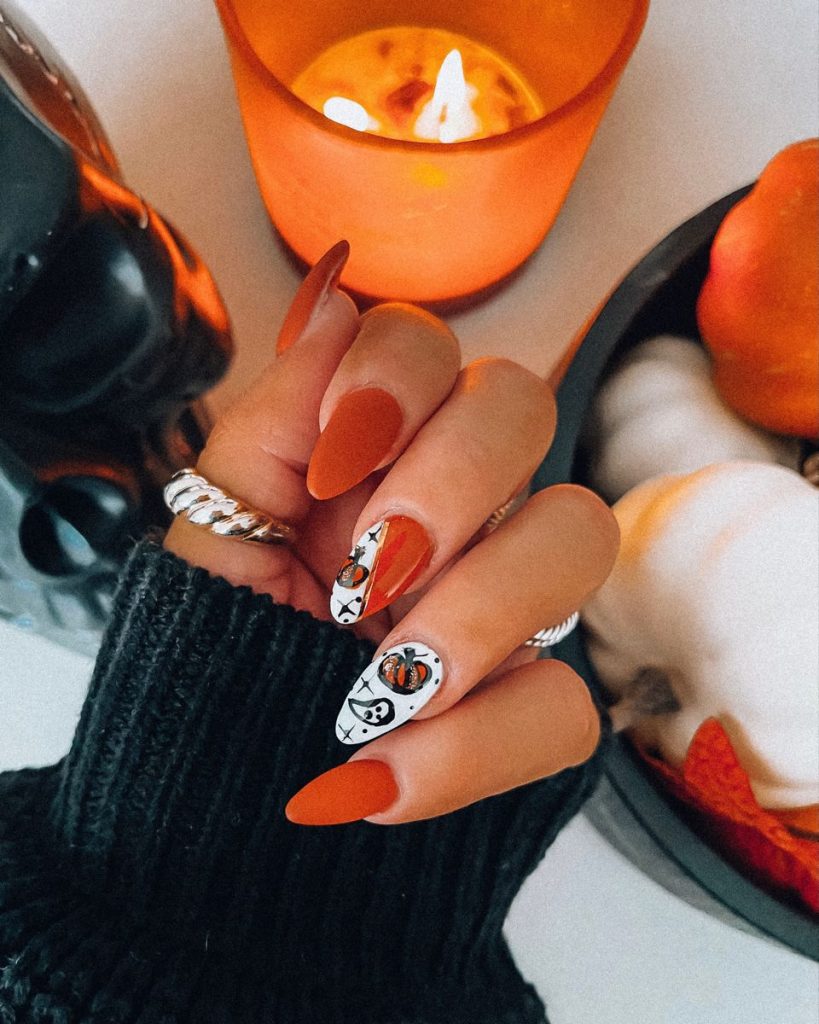 Thanksgiving-themed Nails
Express gratitude and warmth through your nail art with Thanksgiving-inspired designs. Opt for elements like pumpkins, autumn leaves, or the iconic cornucopia to celebrate this festive occasion.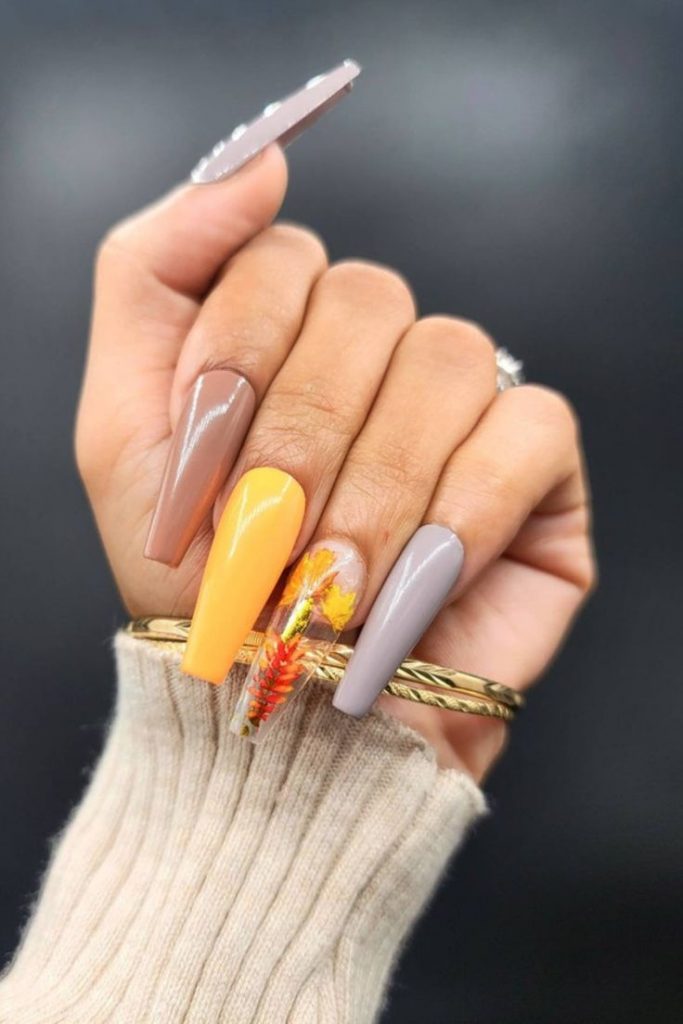 Fall Foliage-inspired Nails
Fall is renowned for its breathtaking foliage, and you can capture its beauty on your nails too. Experiment with leafy patterns, ombre gradients resembling changing leaves, or intricate tree silhouettes for an enchanting autumn-inspired manicure.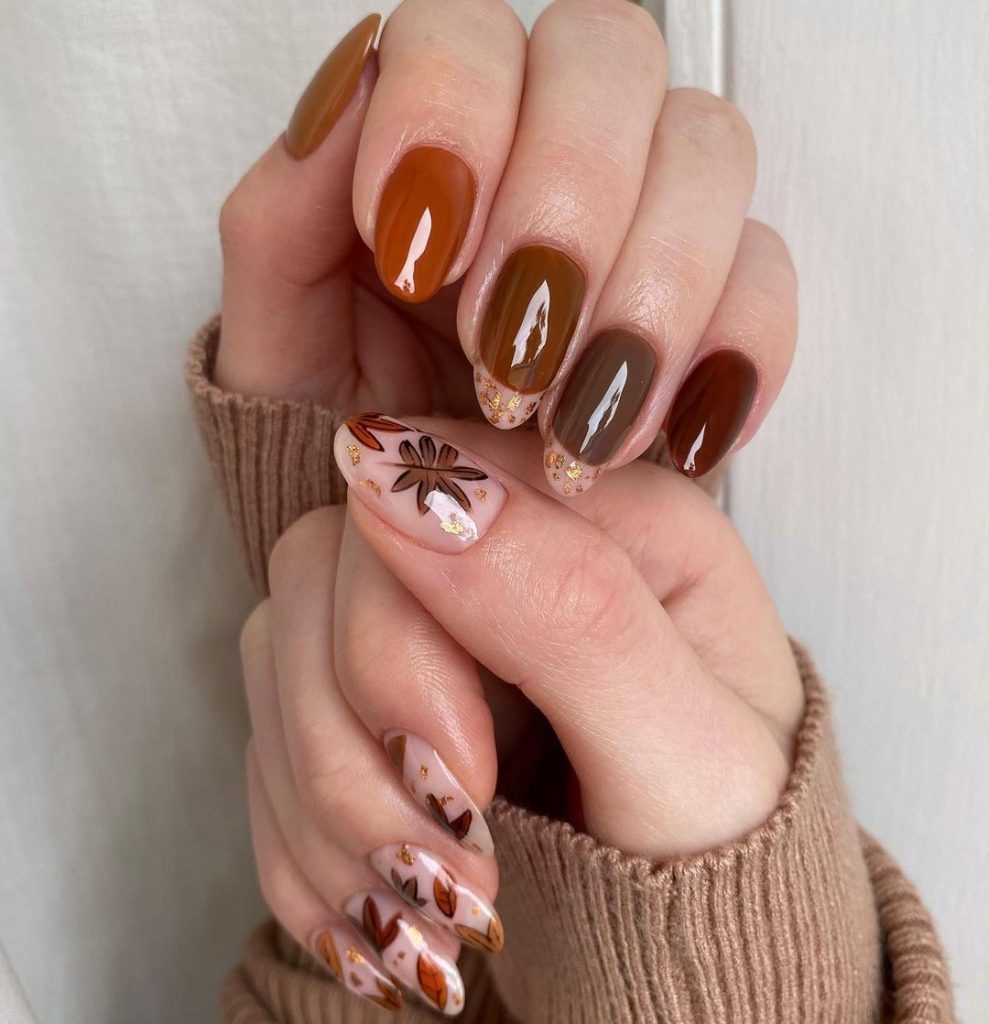 Nail Shape and Length
Choosing the right nail shape and length is crucial to achieving the desired look for your fall gel nails. Here are a few popular options to consider: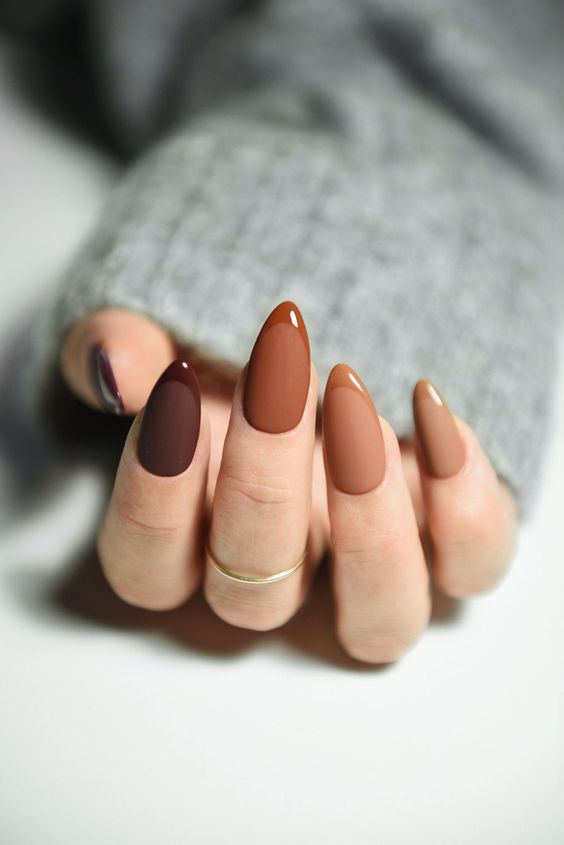 Almond: An elegant and feminine shape that elongates the fingers.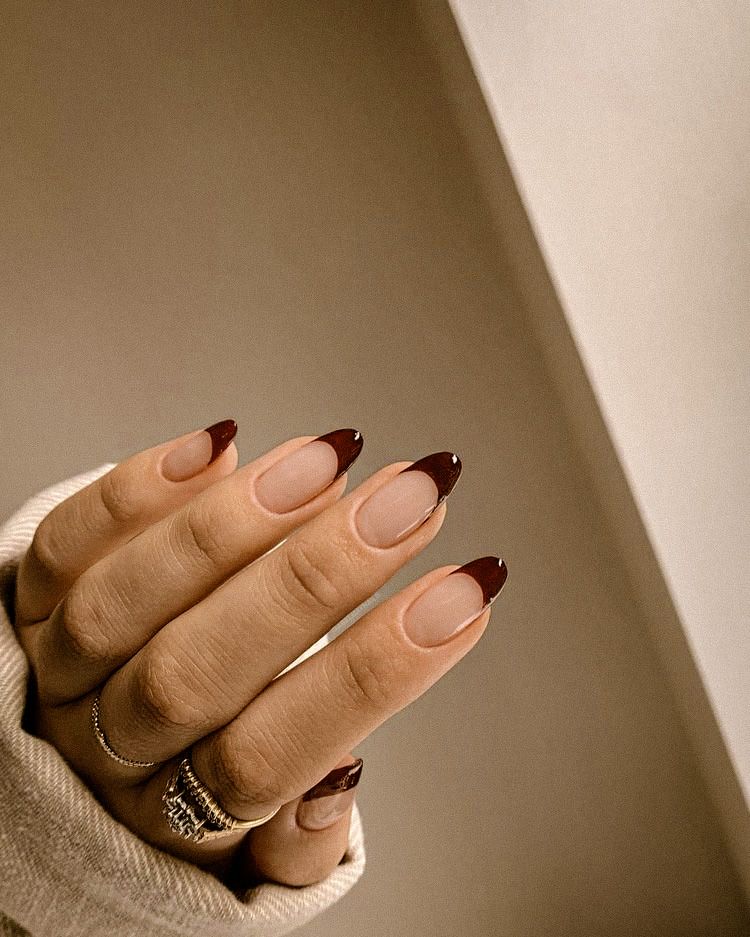 Square: A classic shape that provides a clean and polished appearance.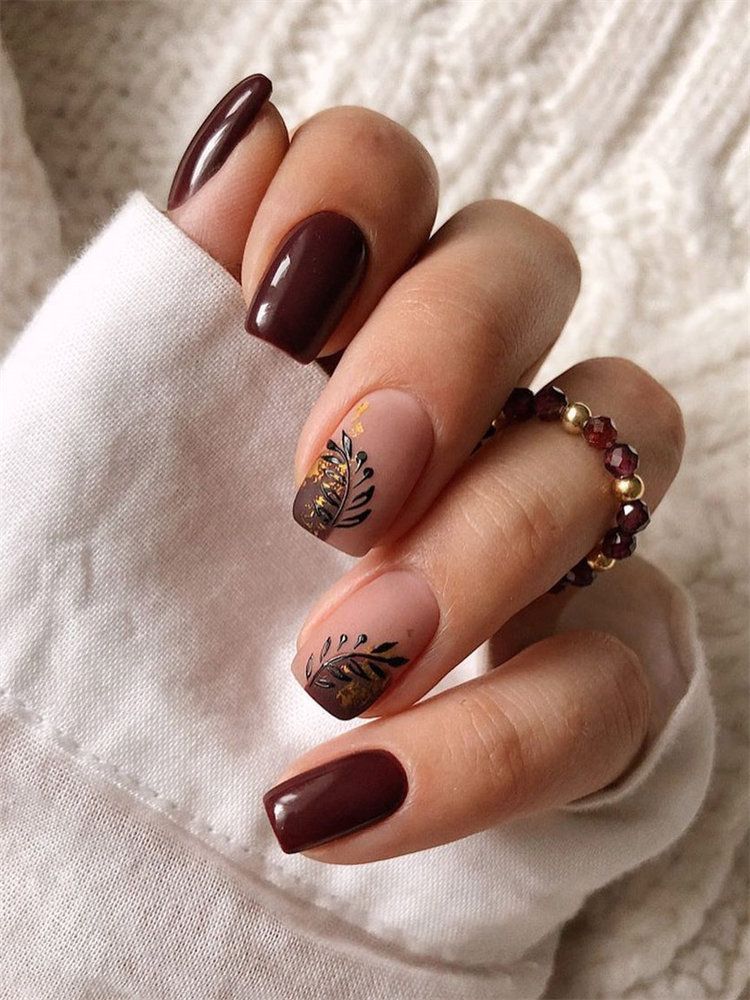 Stiletto: A bold and daring choice for those who want to make a statement.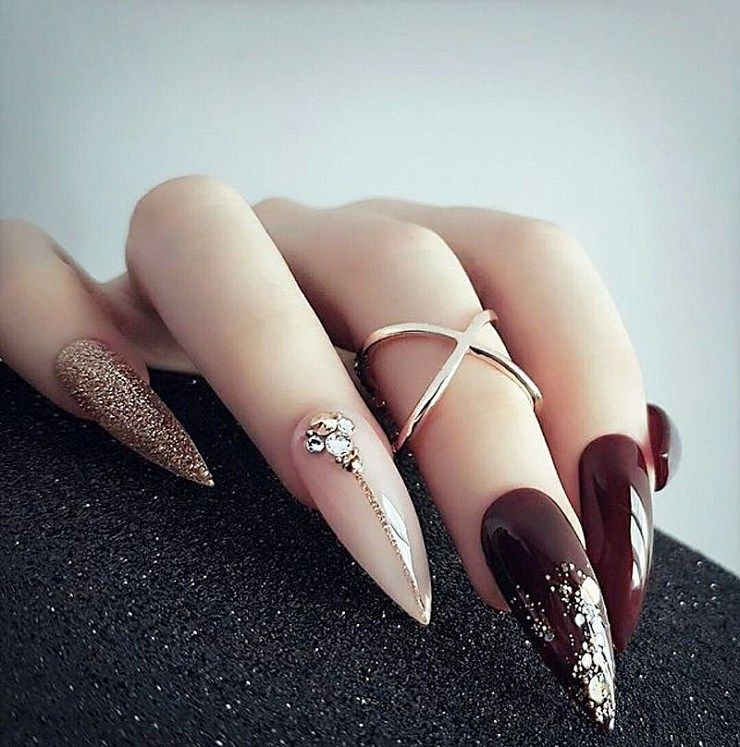 Short Length: Ideal for those seeking a low-maintenance yet chic nail look.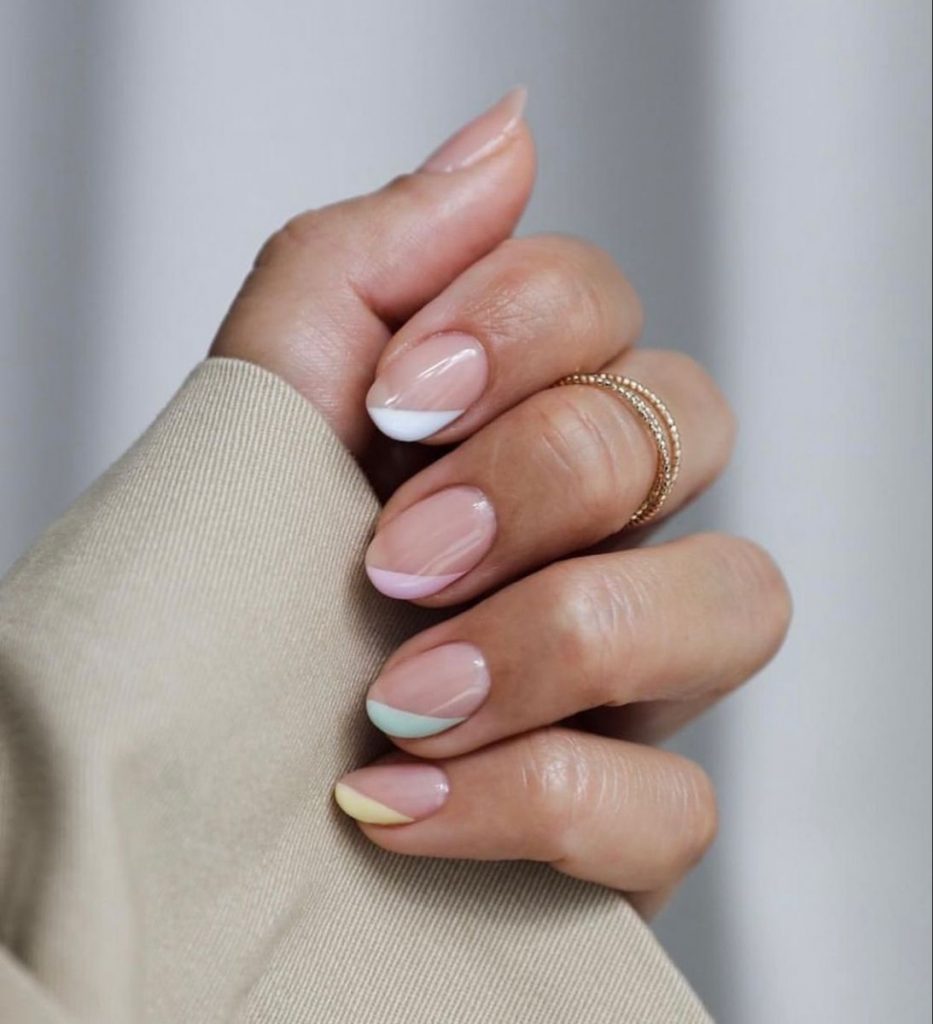 Medium Length: Offers versatility and allows for various nail art designs.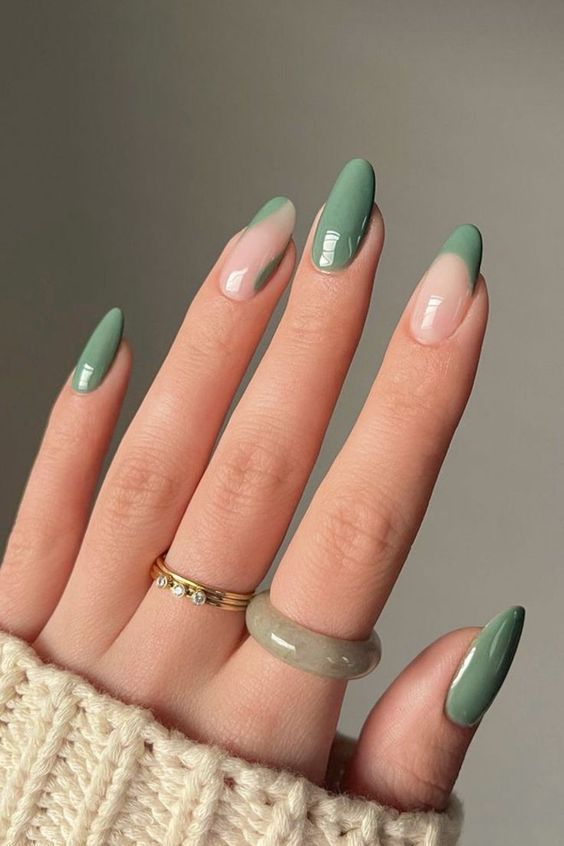 Long Length: Perfect for intricate nail art and dramatic styles.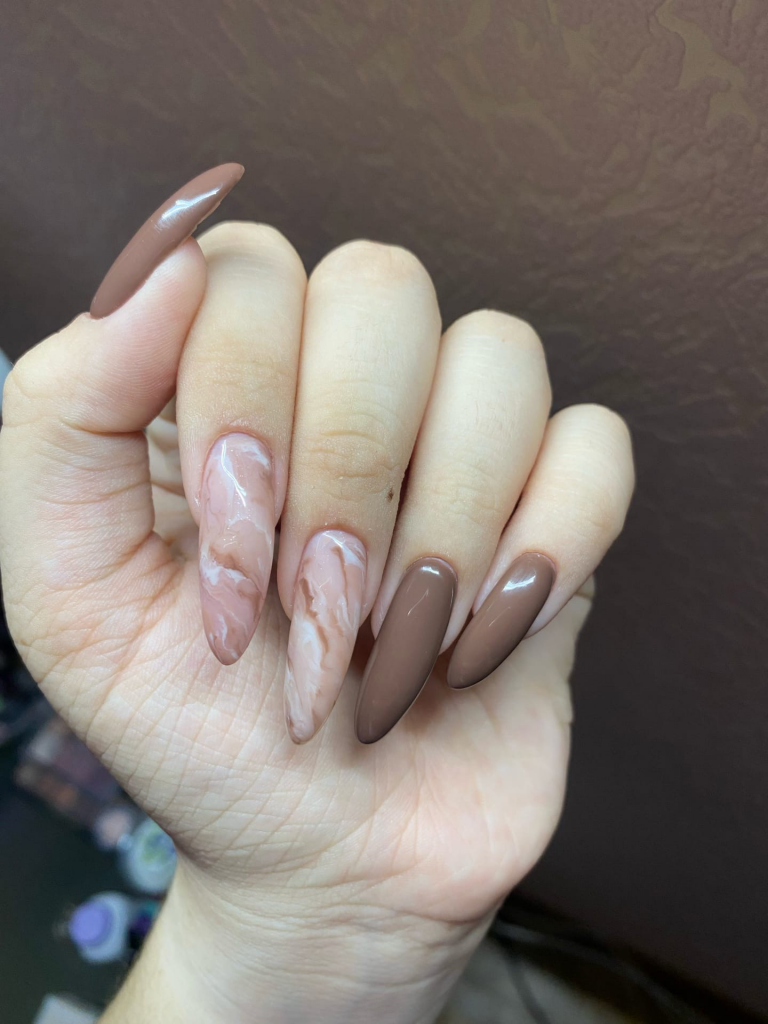 Save Pin