Nails
Fall Nail Extensions 2023 19 Ideas: Embrace the Season with Stylish Nail Designs
Are you ready to embrace the upcoming fall season with stylish and eye-catching nail extensions? As we transition into a new year, it's time to explore the latest trends and ideas for fall nail extensions in 2023. From warm and earthy tones to intricate designs inspired by nature, this article will guide you through the must-try nail art ideas to keep your manicure on point. Get inspired and get ready to show off your fabulous fall nails!
Embracing the Fall Vibes
As the leaves change colors and the weather becomes cooler, it's time to update your nail game and embrace the autumn spirit. Fall nail extensions offer endless possibilities to express your creativity and showcase your personal style. Whether you prefer bold and vibrant designs or subtle and elegant manicures, there's something for everyone this season. Let's dive into the captivating world of fall nail extensions and discover the top trends for 2023.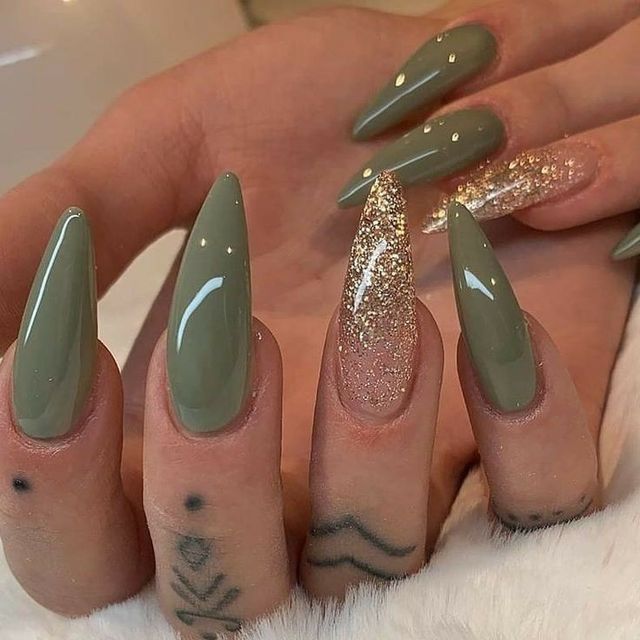 Trendy Fall Colors and Finishes
To capture the essence of fall, opt for rich and warm colors that reflect the changing season. Deep burgundy, burnt orange, olive green, and mustard yellow are some of the hues that dominate fall nail palettes. Pair these shades with different finishes like glossy, matte, or metallic to add dimension and interest to your nail extensions.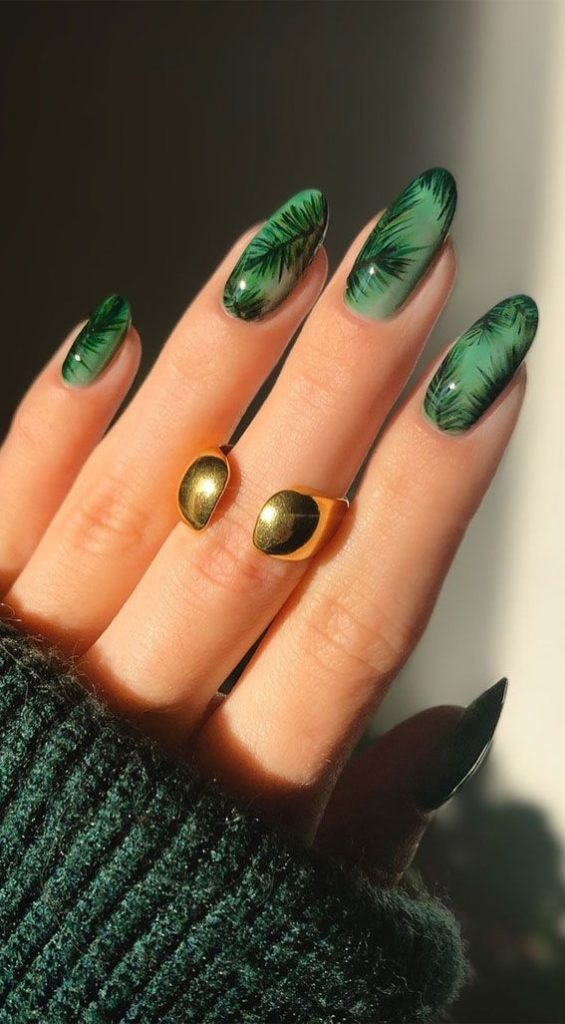 Nature-Inspired Nail Art
Bring the beauty of nature to your fingertips with nature-inspired nail art. Think delicate floral patterns, intricate leaf motifs, or even landscapes that showcase the splendor of the fall season. Incorporate earthy tones, such as browns, greens, and golds, to create a truly enchanting manicure that captures the essence of autumn.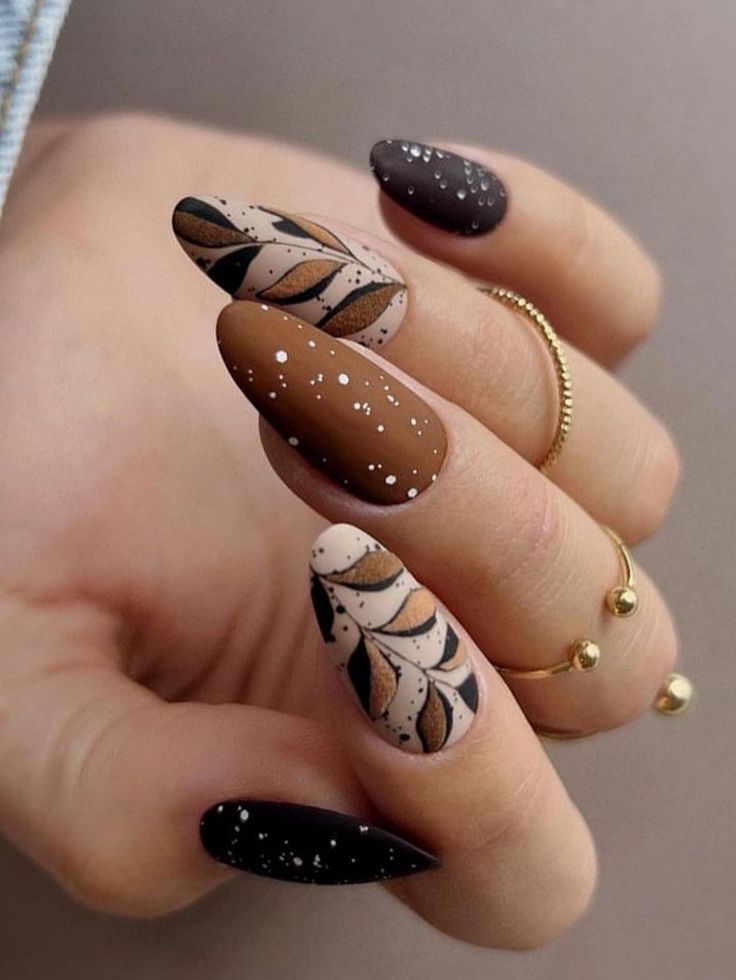 Textured Designs for a Cozy Feel
Fall is all about getting cozy, and textured nail extensions are a perfect way to add warmth and depth to your manicure. Consider incorporating elements like fuzzy velvet, soft fur, or knitted patterns onto your nails. These textures not only look stylish but also evoke a sense of comfort and coziness.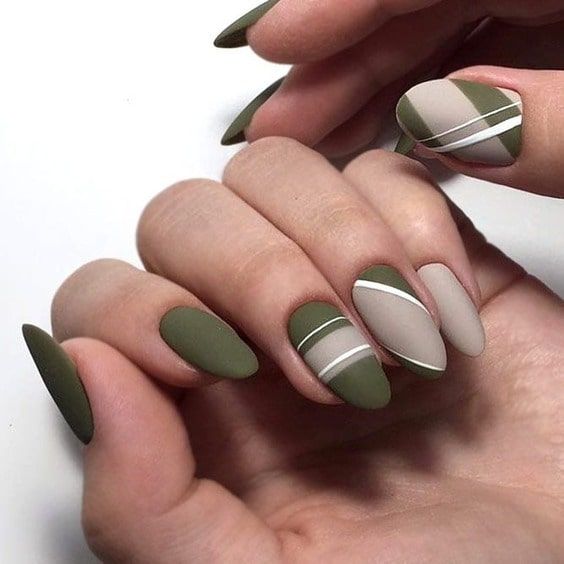 Metallic Accents for a Modern Twist
If you're looking to add a modern touch to your fall nail extensions, metallic accents are the way to go. Incorporate shimmering gold, silver, or bronze details into your manicure for a glamorous and on-trend look. Whether it's a metallic French tip, geometric designs, or intricate foil patterns, these metallic touches will elevate your fall nail game.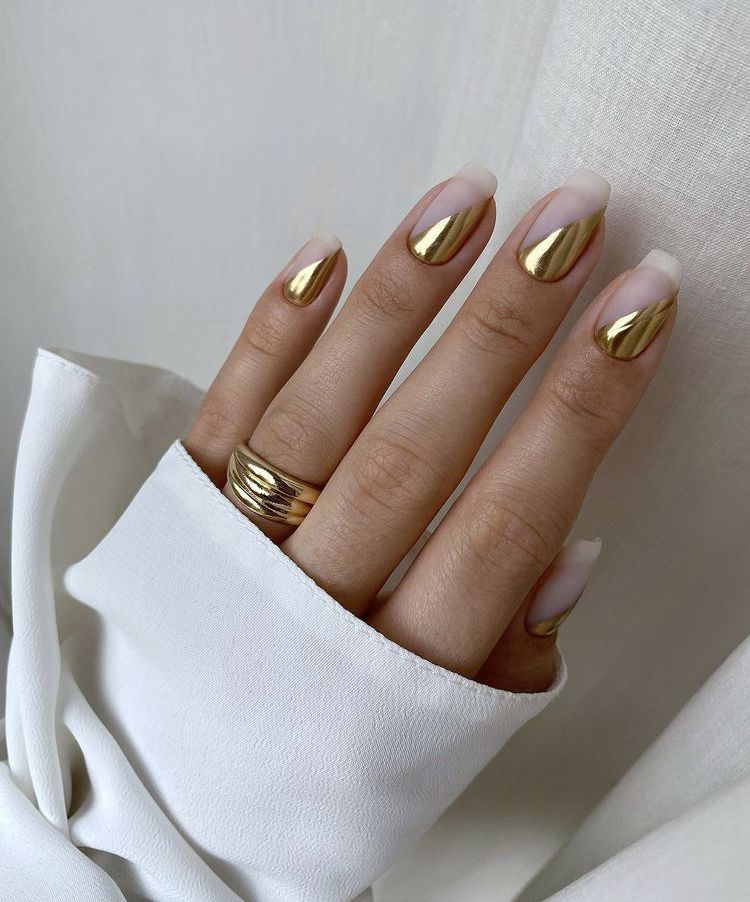 Glitter and Sequins: Sparkle and Shine
Fall doesn't mean you have to shy away from sparkle and shine. Glitter and sequins are timeless additions to any nail extension design, adding a touch of glamour and sophistication. Consider incorporating glitter gradients, sequin placements, or even full-on glitter nails to make a statement this fall.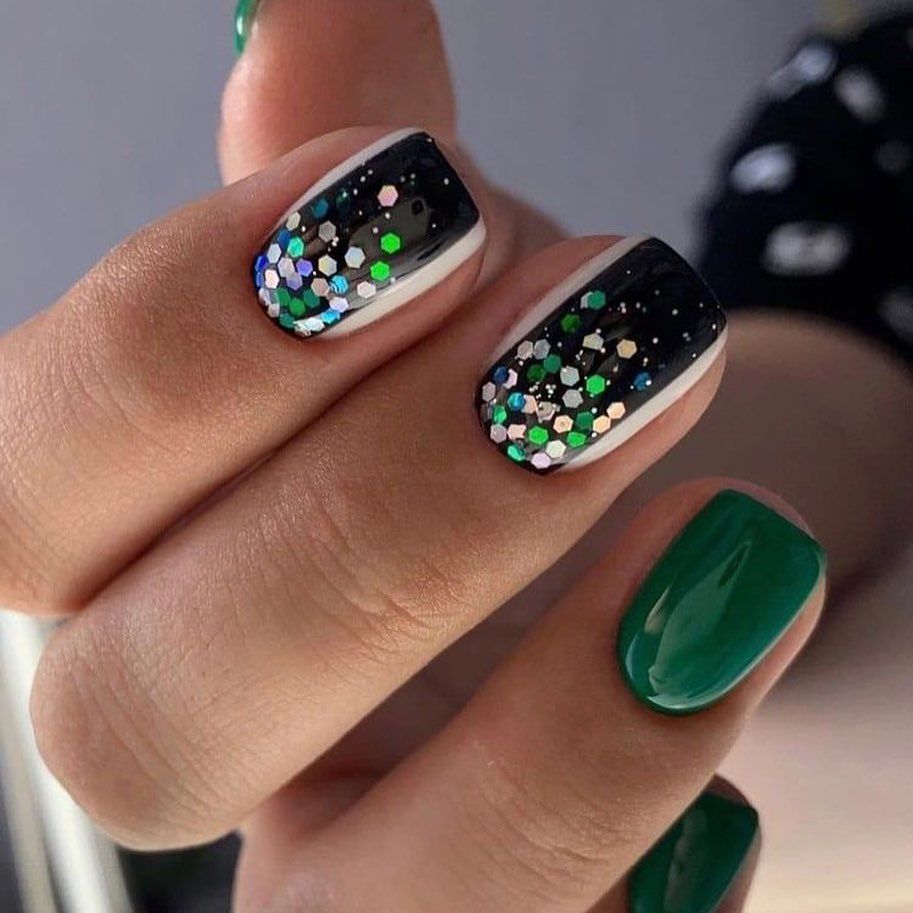 Abstract Patterns: Unleash Your Creativity
For those who prefer unique and artistic nail designs, abstract patterns are a great option. From bold brush strokes to geometric shapes, abstract nail art allows you to express your creativity and create one-of-a-kind manicures. Play with contrasting colors and unexpected combinations to achieve a visually stunning and captivating look.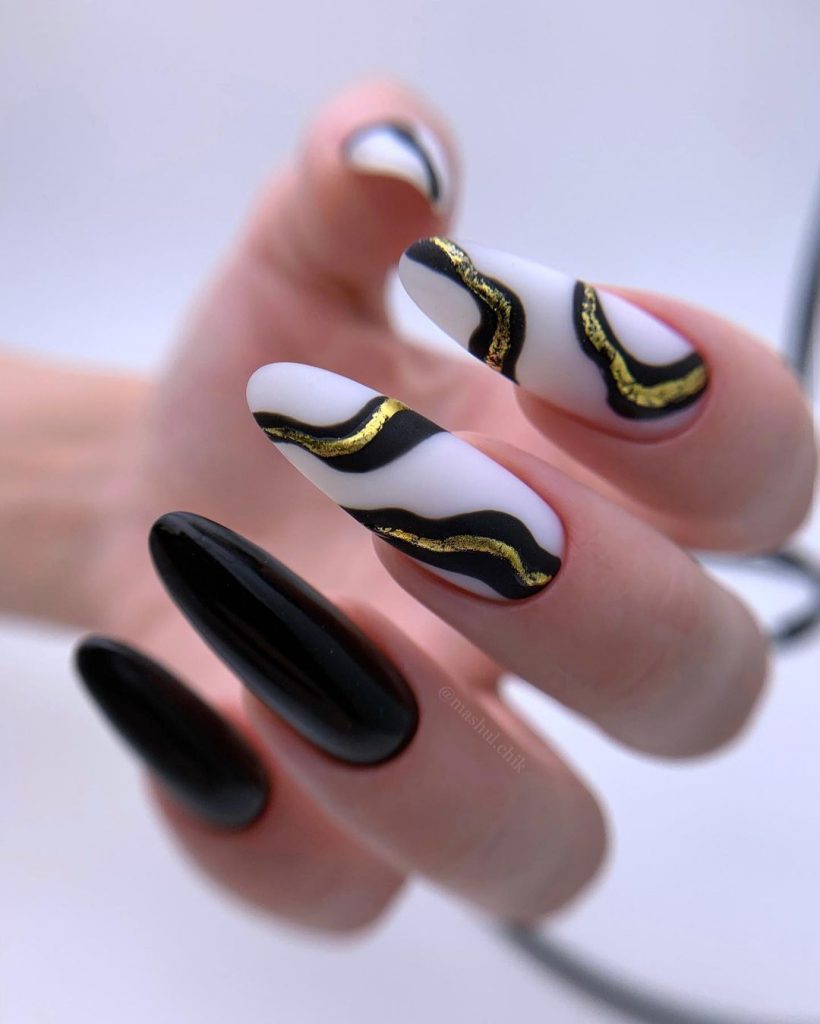 Elegant French Tips with a Twist
French tips are a classic choice that never goes out of style. This fall, give the traditional French manicure a twist by experimenting with different colors, finishes, and designs. Try a reverse French tip, where the color is applied to the base of the nail instead of the tip, or incorporate a subtle gradient for a modern and sophisticated twist on this timeless look.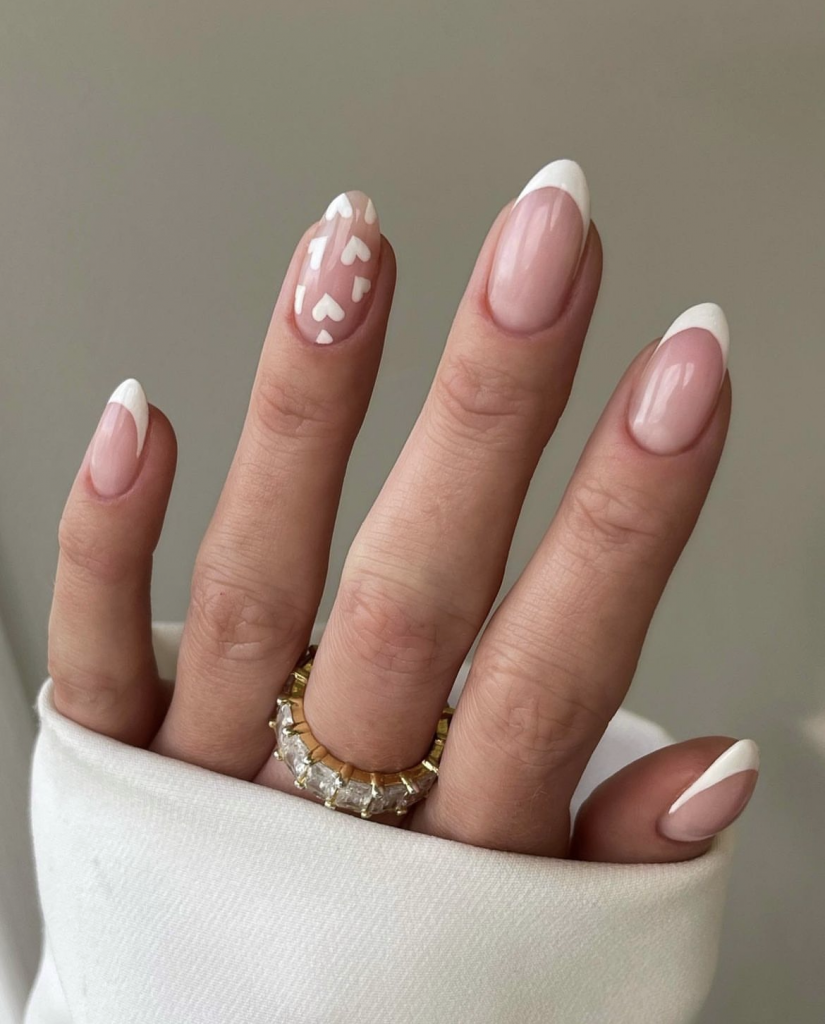 Matte Magic: Subtle Sophistication
Matte nails continue to be a popular choice for those who prefer a more understated and sophisticated look. Opt for muted fall colors in a matte finish to achieve a chic and polished manicure. Matte nails exude elegance and are a perfect choice for those who appreciate a subtle yet impactful style.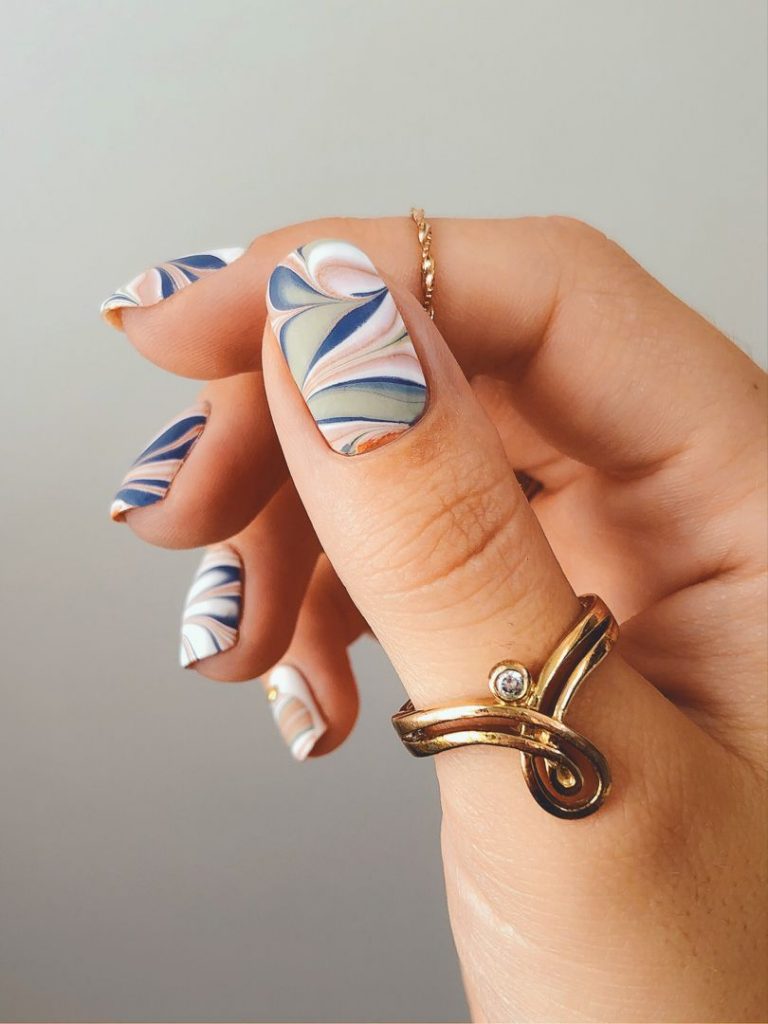 Minimalistic Nail Extensions: Simple and Chic
Sometimes, less is more. Minimalistic nail extensions offer a clean and chic look that is perfect for any occasion. Choose a neutral color palette, such as nudes or soft pastels, and keep the design simple yet refined. Minimalistic nails are versatile and timeless, ensuring that your manicure remains stylish throughout the fall season.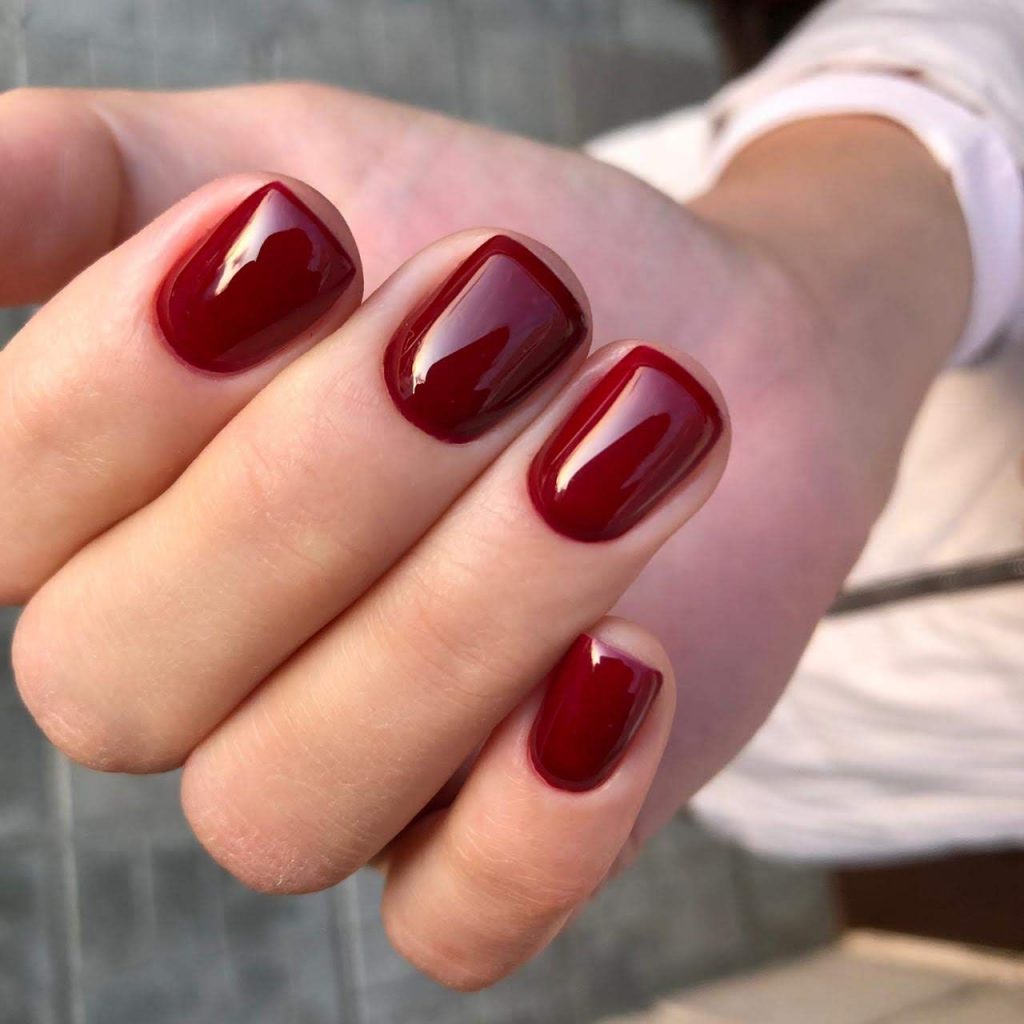 Nails that Tell a Story: Custom Nail Art
Custom nail art allows you to tell a unique story through your manicure. From personalized initials to intricate designs inspired by your favorite hobbies or interests, custom nail extensions add a personal touch to your overall look. Collaborate with a skilled nail technician to bring your ideas to life and create a truly meaningful manicure.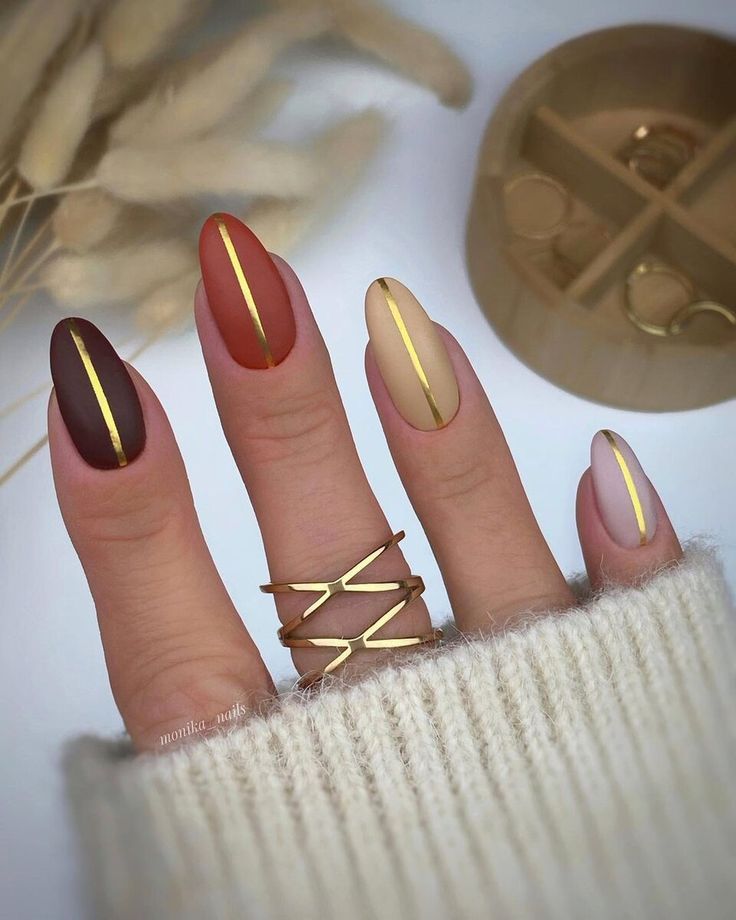 Halloween-Inspired Nail Extensions
Fall wouldn't be complete without Halloween-inspired nail extensions. Embrace the spooky season with nail art featuring pumpkins, ghosts, witches, or spider webs. Whether you opt for a full Halloween-themed manicure or incorporate subtle accents, these nail extensions will add a festive touch to your overall look.
Thanksgiving-Themed Nail Art
Celebrate the season of gratitude with Thanksgiving-themed nail art. Create nail extensions that feature autumnal elements like pumpkins, cornucopias, or falling leaves. Incorporate warm colors and intricate details to pay homage to this special holiday and showcase your appreciation for the abundance of the fall season.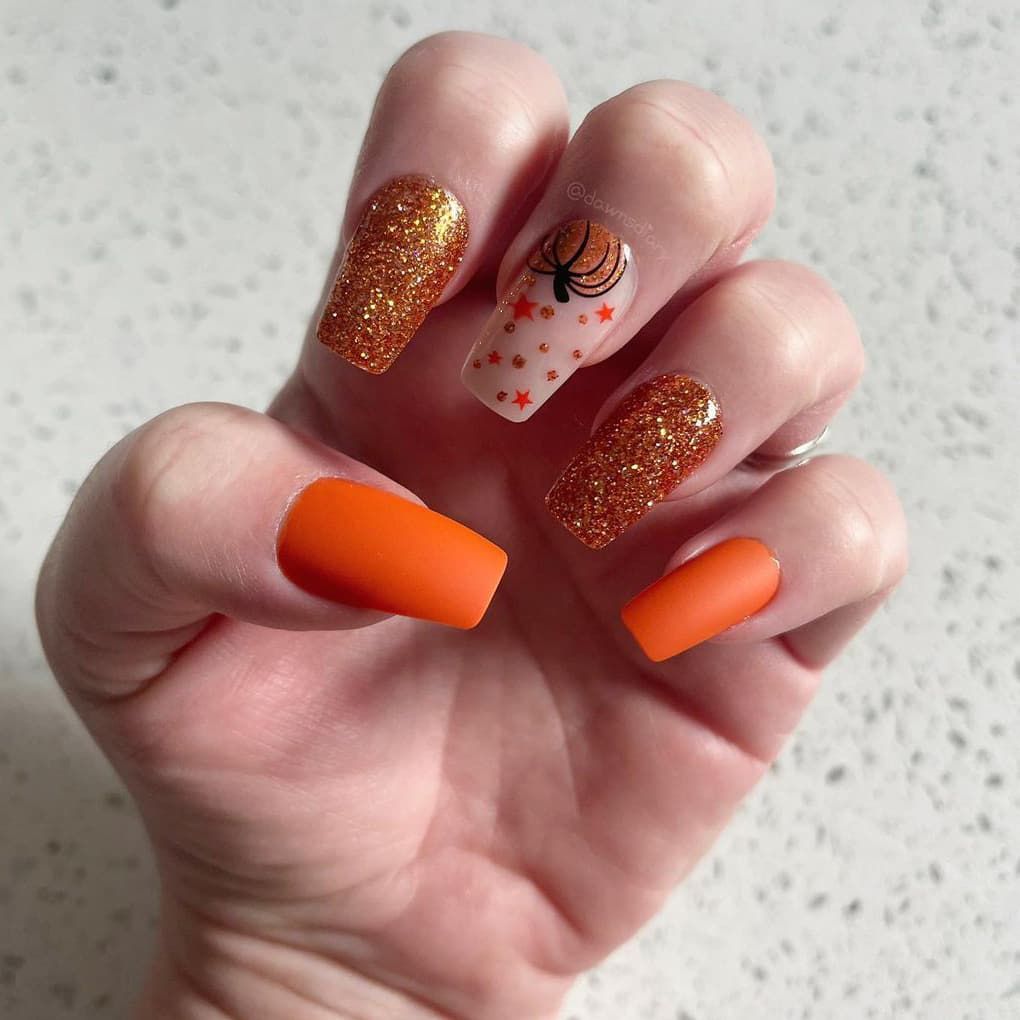 Maintenance and Care Tips for Long-Lasting Nail Extensions
To ensure your fall nail extensions stay beautiful and last as long as possible, it's essential to take proper care of them. Here are some maintenance tips to keep in mind: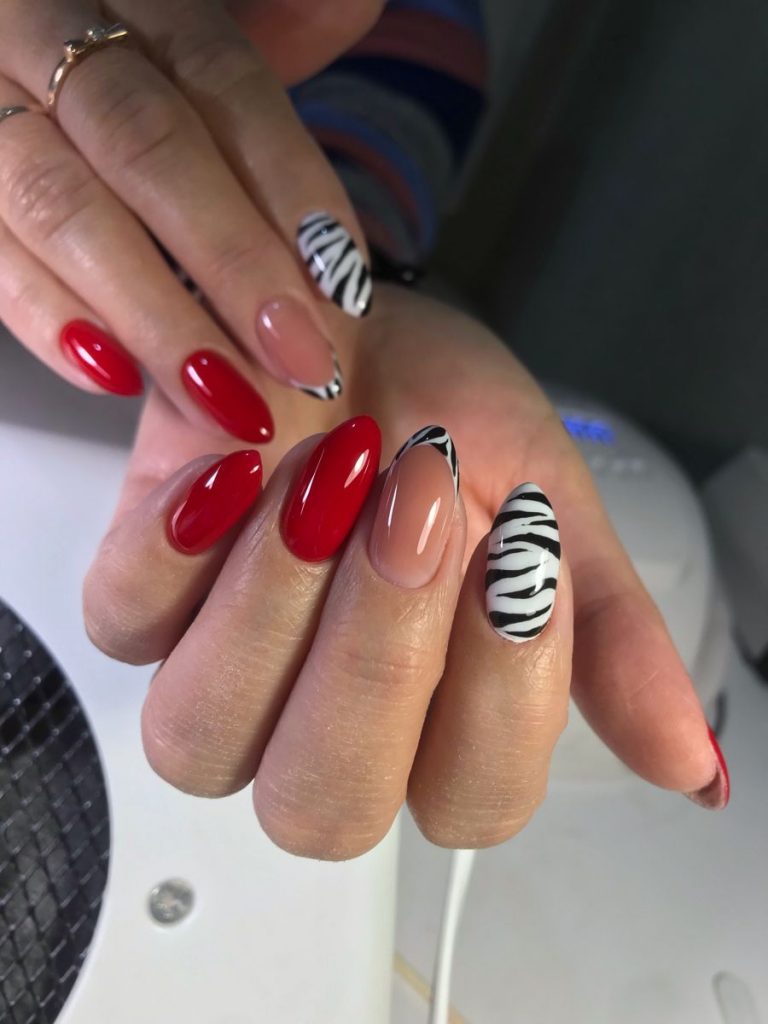 Avoid using your nails as tools to prevent unnecessary damage.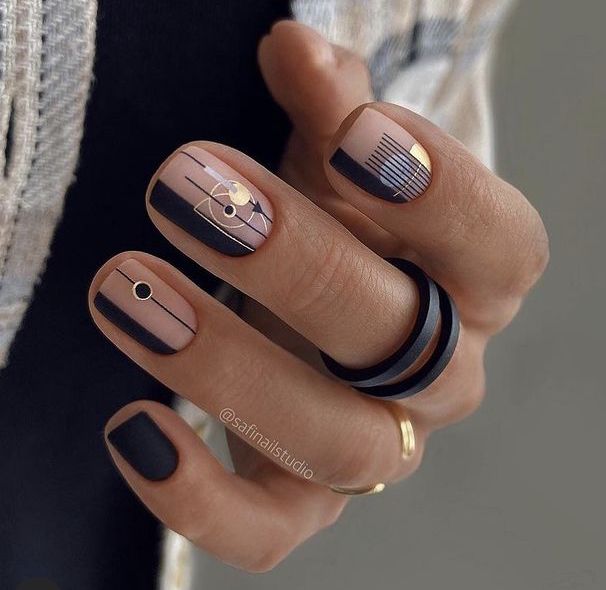 Apply cuticle oil regularly to keep your nail extensions and natural nails hydrated.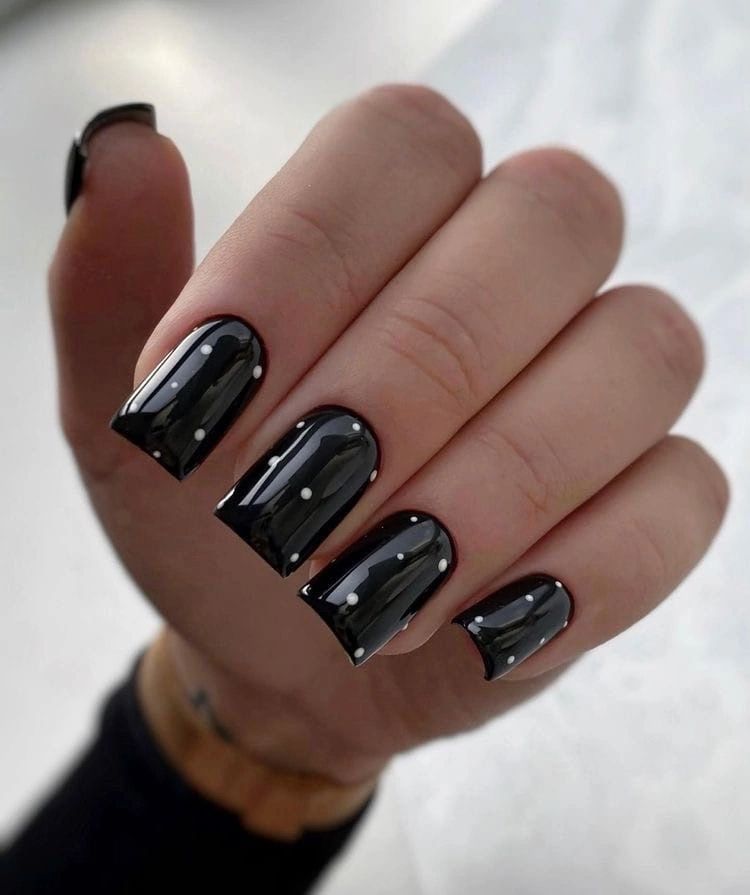 Schedule regular touch-up appointments to maintain the integrity of your manicure.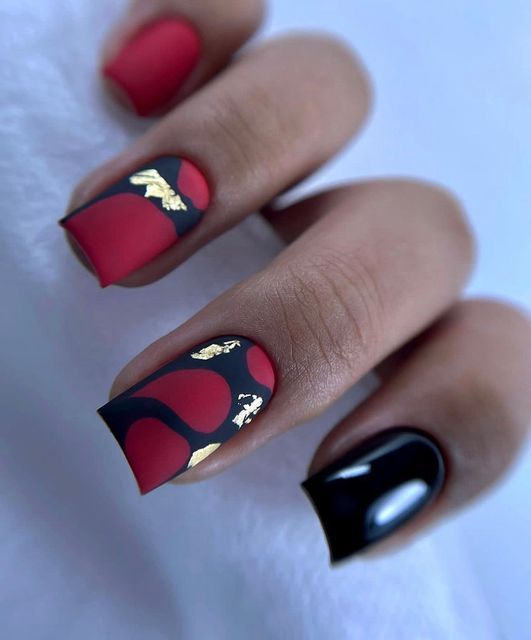 Wear gloves when engaging in activities that may expose your nails to excessive moisture or harsh chemicals.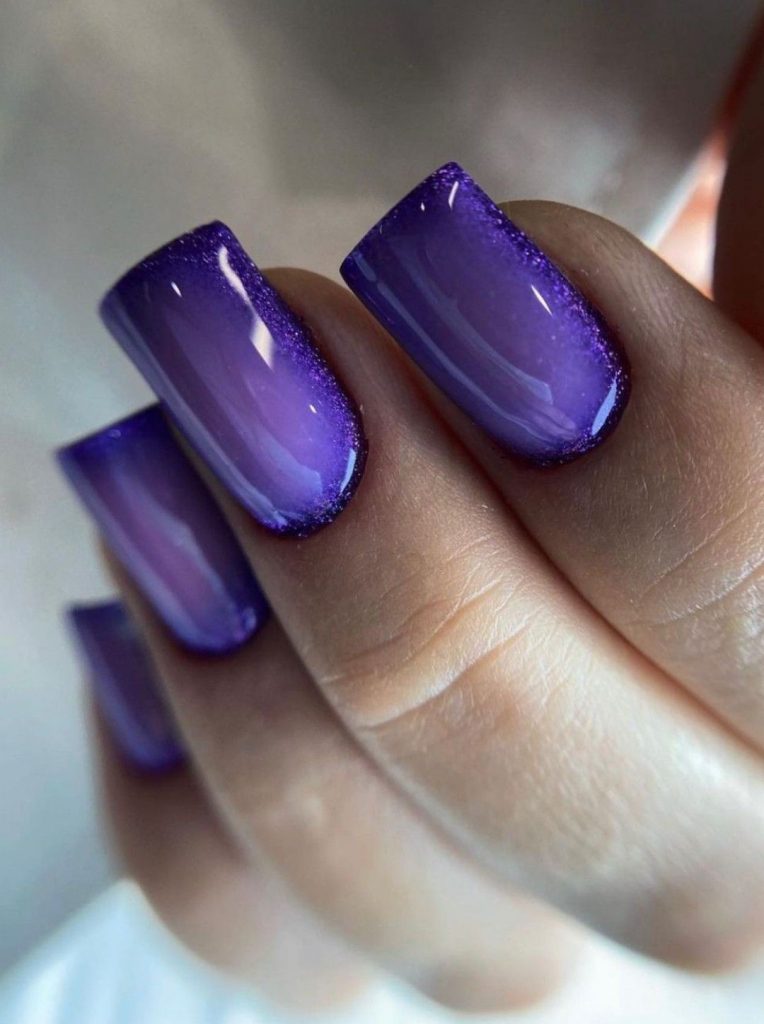 Avoid using acetone-based nail polish removers, as they can weaken the nail extensions.