Nails
Fall Nails Chrome 2023 17 Ideas: Unleash Your Nail Style This Season
As the leaves change color and the temperature drops, it's time to update your nail look to match the cozy and stylish vibes of fall. Fall nails chrome designs have gained immense popularity in recent years, offering a modern and captivating twist to traditional nail art. The reflective and mirror-like finish of chrome nails adds a touch of luxury and sophistication to your overall appearance. Whether you prefer a subtle chrome accent or a full-blown metallic manicure, there's a fall nails chrome idea for everyone.
Why Fall Nails Chrome?
Fall is the perfect season to experiment with bold and unique nail designs. Chrome nails provide a versatile canvas for creativity and allow you to express your individuality. The shine and luster of chrome finish nails complement the warm and earthy tones of fall, creating a harmonious balance. Moreover, chrome nails effortlessly transition from day to night, making them suitable for any occasion. So why not embrace the glamour and elegance of fall nails chrome this year?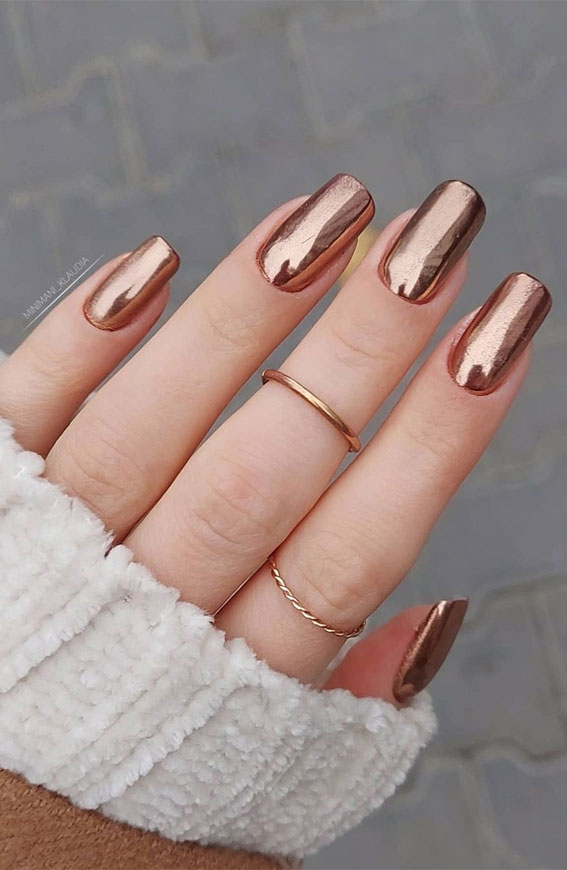 Top Fall Nails Chrome Ideas
Let's dive into the exciting world of fall nails chrome and explore some captivating ideas that will make your manicure the talk of the town.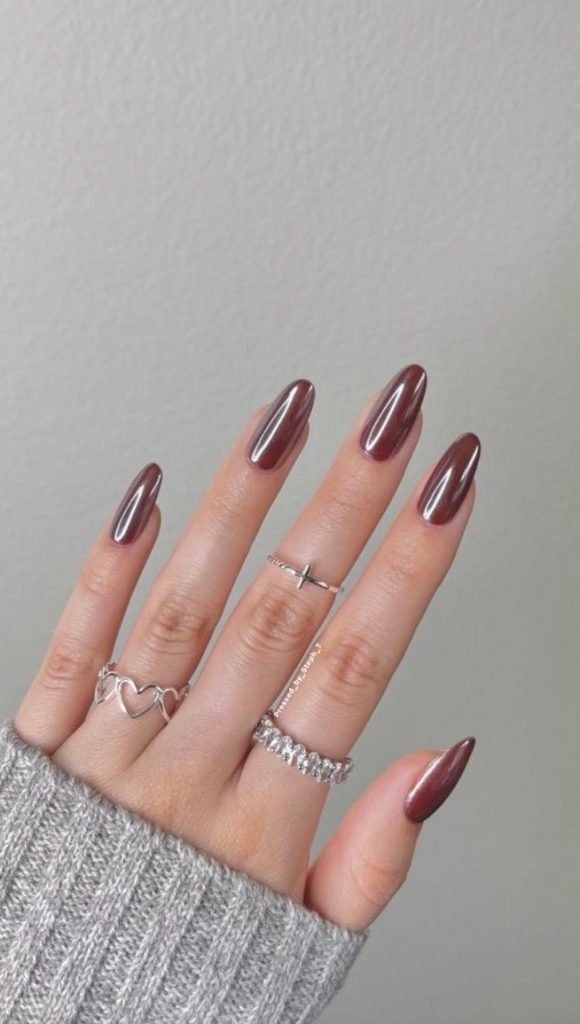 Classic Metallic Elegance
Embrace timeless beauty with classic metallic chrome nails. Opt for silver, gold, or rose gold chrome finishes to add a touch of elegance to your nails. These shades are versatile and go well with any fall outfit, making them a go-to choice for many nail enthusiasts.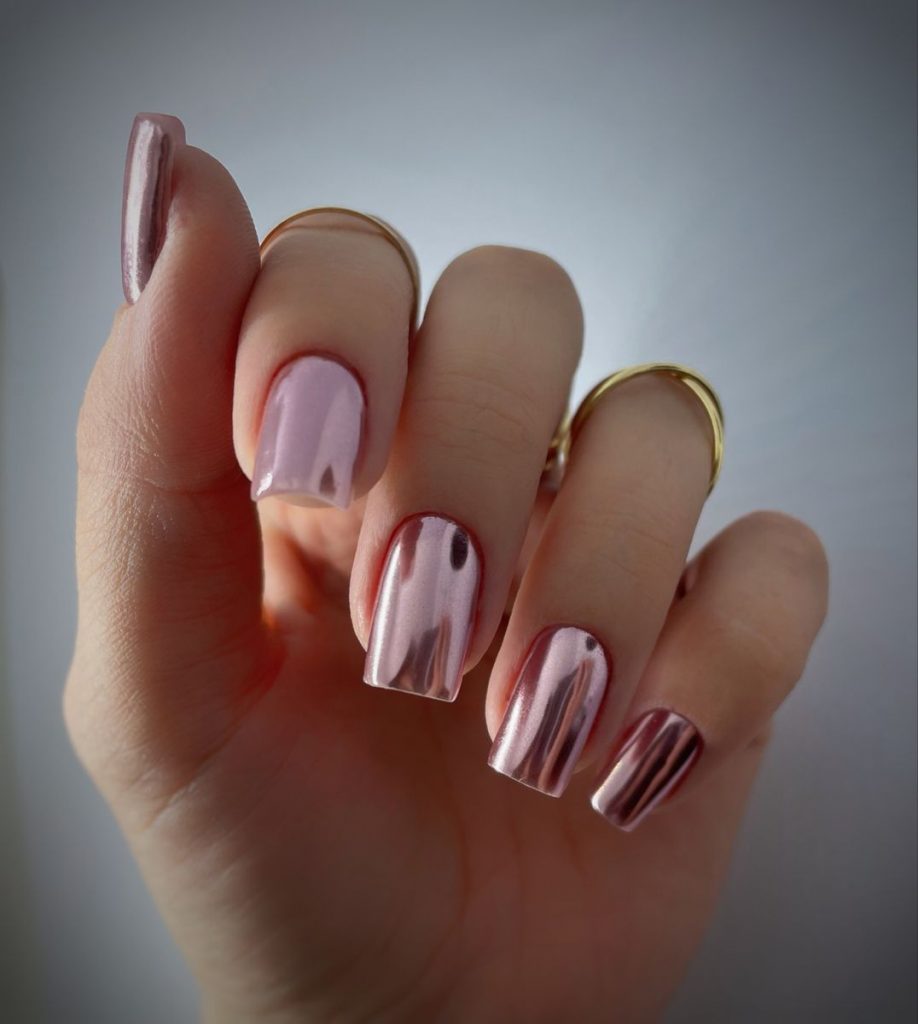 Holographic Magic
Create a mesmerizing effect on your nails with holographic chrome nail powders. These pigments reflect a rainbow of colors, creating an enchanting and magical look. Holographic chrome nails are perfect for those who want to add a whimsical touch to their fall manicure.
Moody Matte Chromes
Combine the allure of matte nails with the captivating shine of chrome for a trendy and sophisticated look. Moody matte chromes in deep hues like burgundy, navy, or emerald green exude an air of mystery and elegance.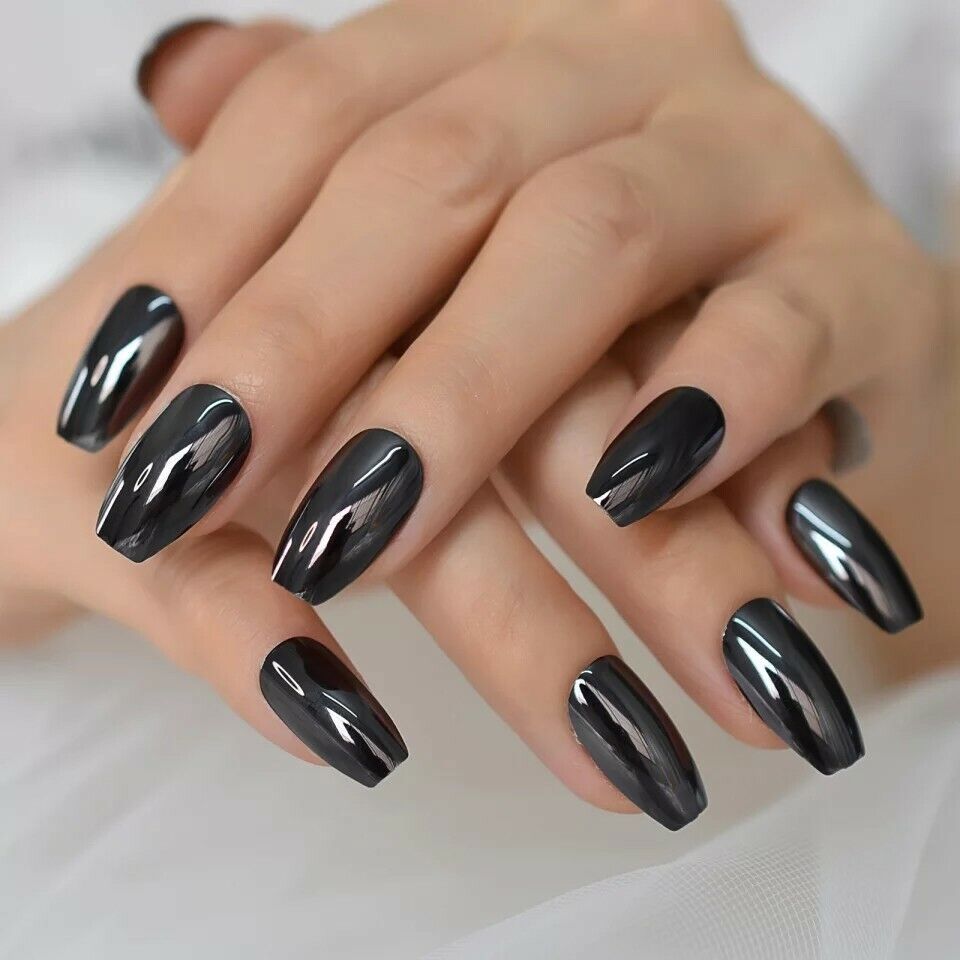 Glittering Gradient
Add a touch of sparkle to your fall nails with a glittering gradient effect. Start with a chrome base and gradually fade into glitter near the tips of your nails. This dazzling design will catch the light and create a stunning ombré effect.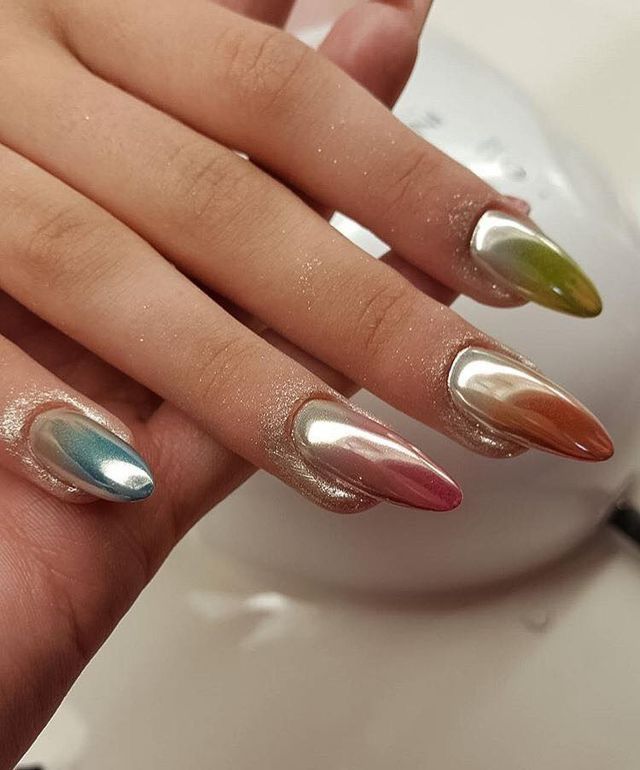 Minimalistic Chrome Accents
If you prefer a more understated look, try incorporating chrome accents into your manicure. A simple chrome stripe or a delicate chrome line can elevate a minimalist nail design, adding a modern and edgy twist.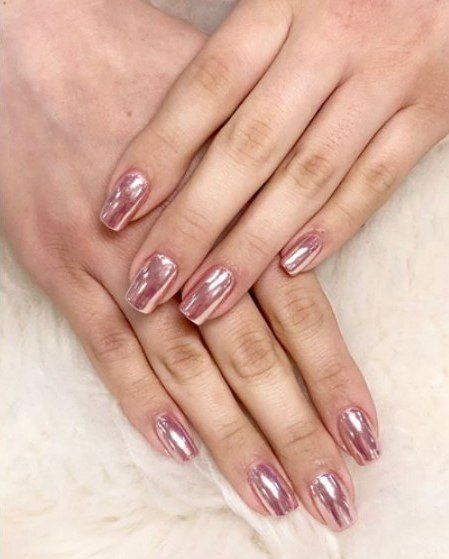 Edgy Black Chrome
For a bold and dramatic look, go for black chrome nails. The dark and mysterious allure of black combined with the high-shine finish of chrome creates a striking contrast. Black chrome nails are perfect for those who want to make a fierce statement this fall.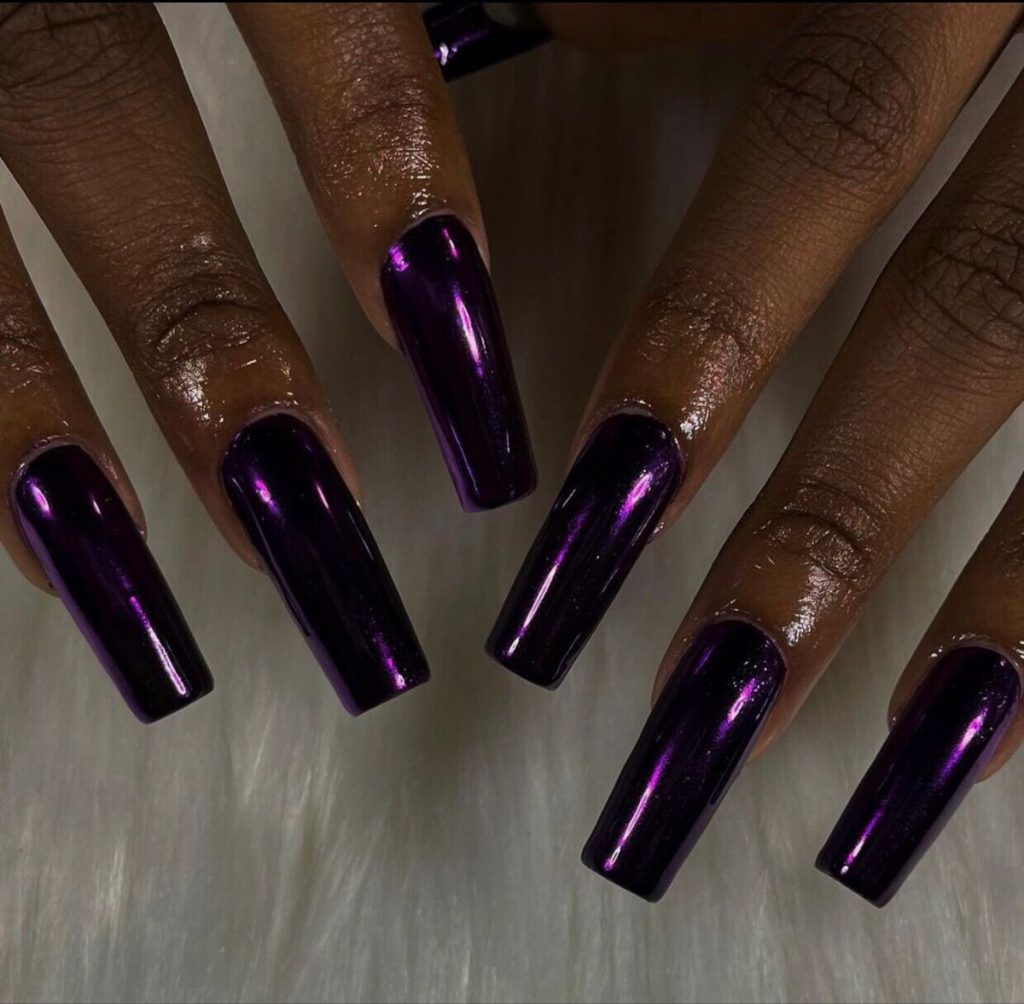 Iridescent Opulence
Step into a world of iridescent beauty with opalescent chrome nails. These mesmerizing nails shift colors depending on the angle and lighting, giving a captivating and ethereal effect. Iridescent chrome nails are the epitome of elegance and uniqueness.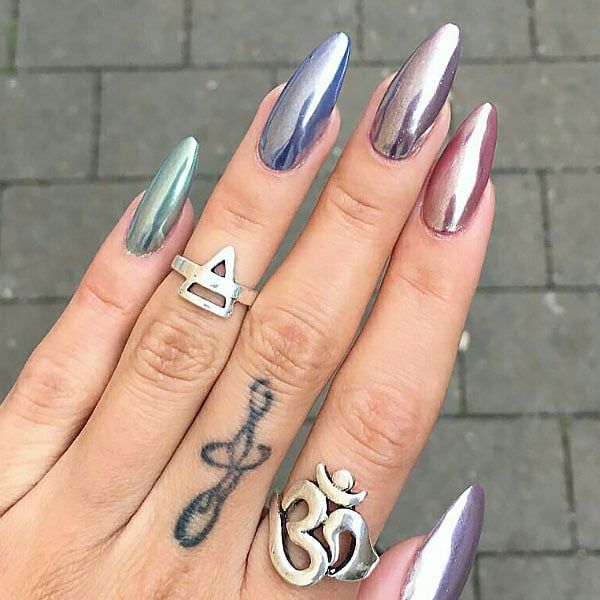 Futuristic Foils
Experiment with futuristic foil designs for an out-of-this-world manicure. These chrome foils come in various patterns and textures, allowing you to unleash your creativity. From geometric shapes to abstract art, the possibilities are endless.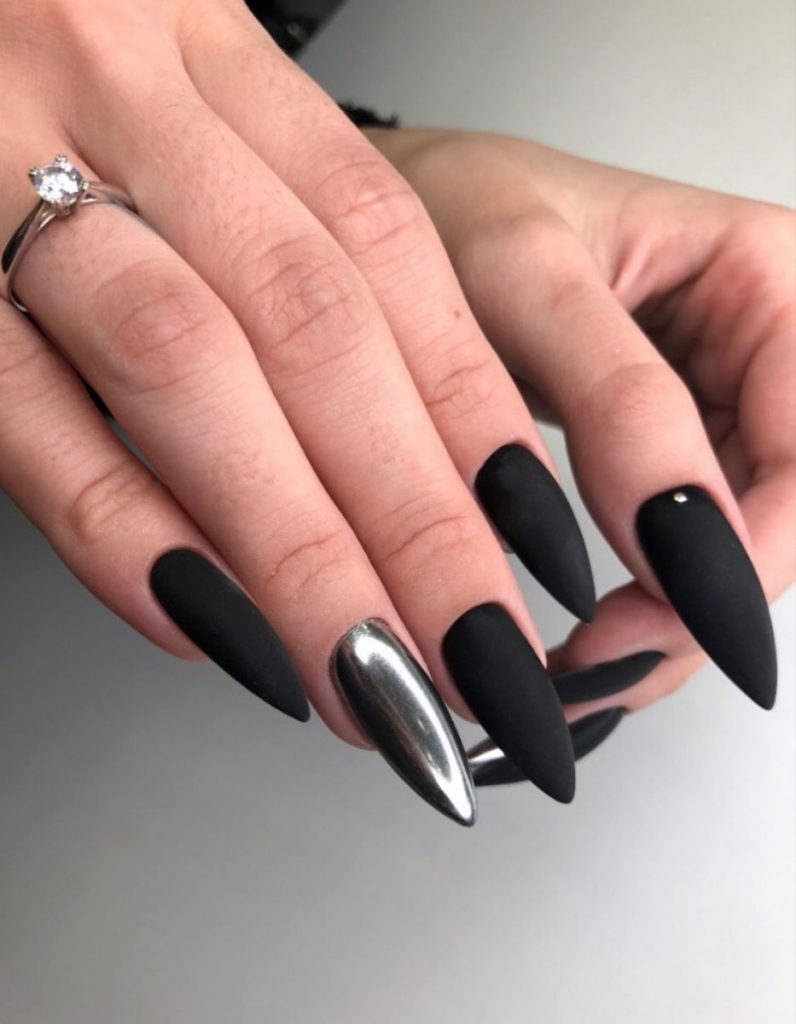 Chrome French Tips
Give the classic French manicure a modern twist with chrome tips. Replace the traditional white tips with sleek and reflective chrome lines. This contemporary take on a timeless design will add a touch of sophistication to your fall nails.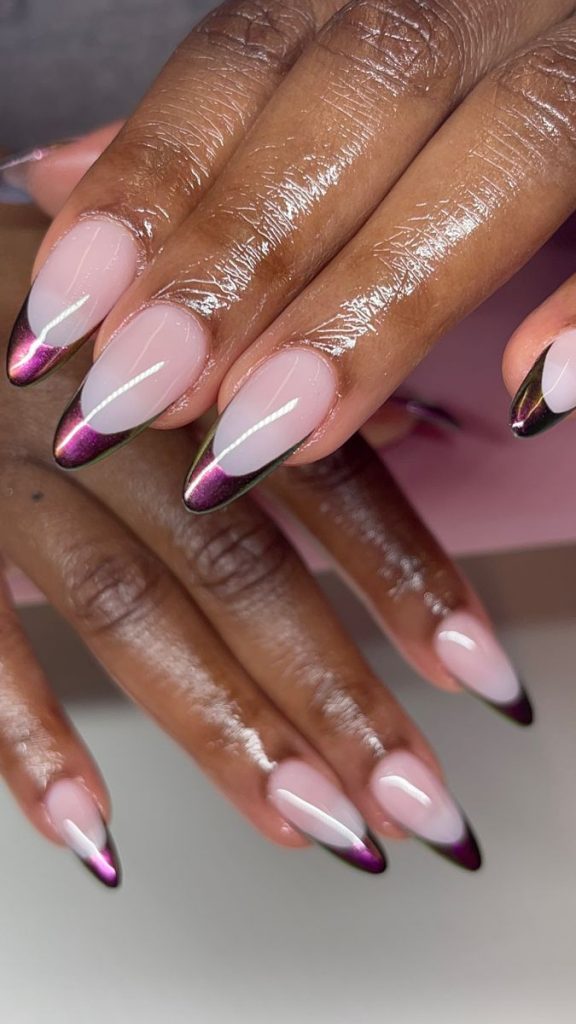 Dainty Metallic Details
Add delicate metallic details to your nails for a subtle yet eye-catching effect. Whether it's a tiny chrome heart or a delicate chrome swirl, these intricate details elevate your manicure and make it truly unique.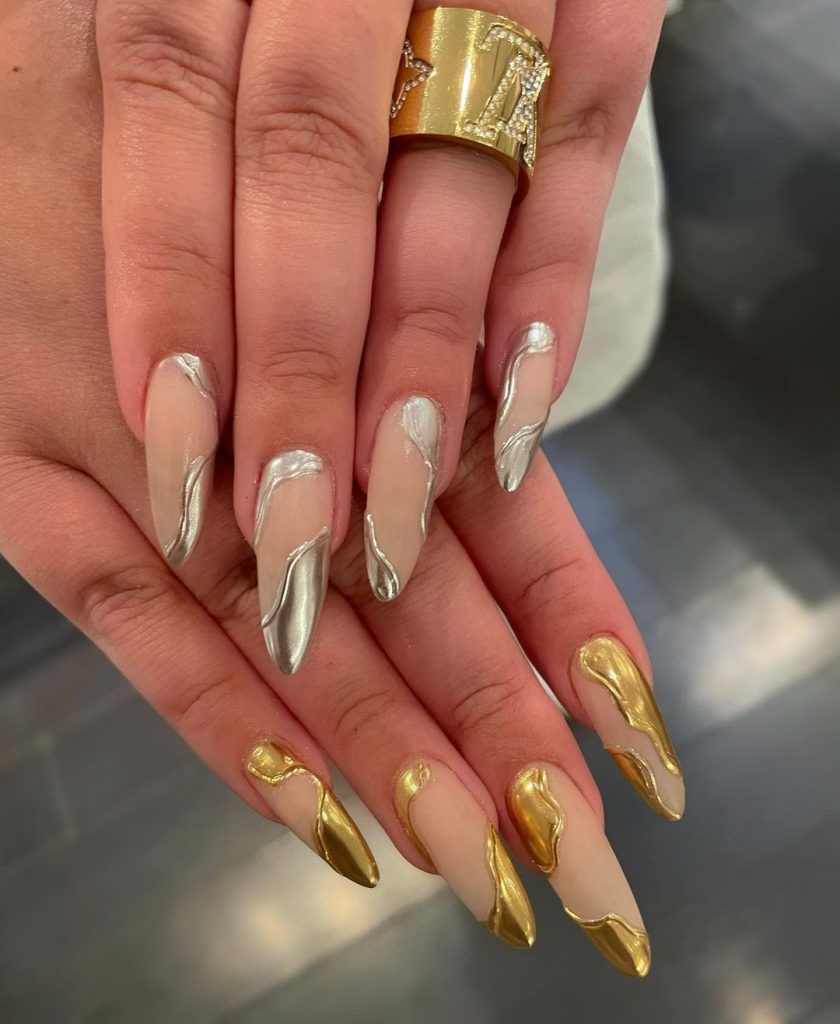 Chrome Animal Prints
Animal prints never go out of style, and when combined with chrome nails, they become even more captivating. Experiment with zebra, leopard, or snakeskin patterns in chrome finishes for a fierce and trendy look.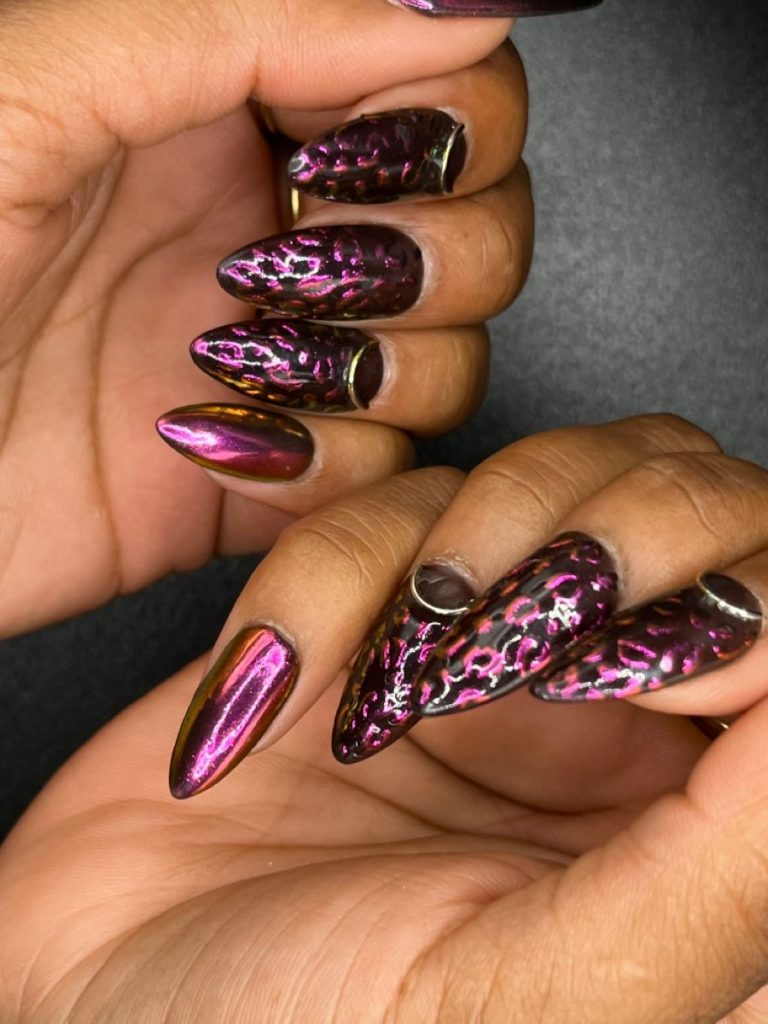 Ombre Chrome Perfection
Blend two or more chrome shades together to create a stunning ombre effect. Whether you opt for warm tones like copper and bronze or cool tones like blue and silver, ombre chrome nails are a stylish and fashionable choice.
Geometric Chrome Patterns
Geometric patterns are a great way to add a modern and edgy vibe to your fall nails. Create geometric shapes using chrome finishes for a bold and artistic manicure. This design is perfect for those who like to push the boundaries of nail art.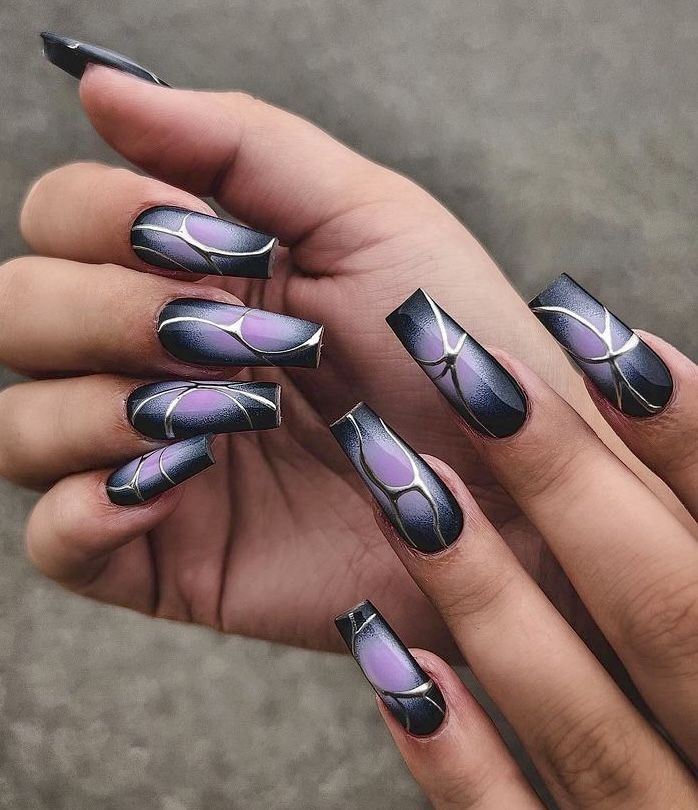 Textured Chrome Nails
Take your chrome nails to the next level by adding texture. Experiment with textured chrome powders or incorporate 3D elements like studs or rhinestones. Textured chrome nails add depth and dimension to your manicure, making it truly captivating.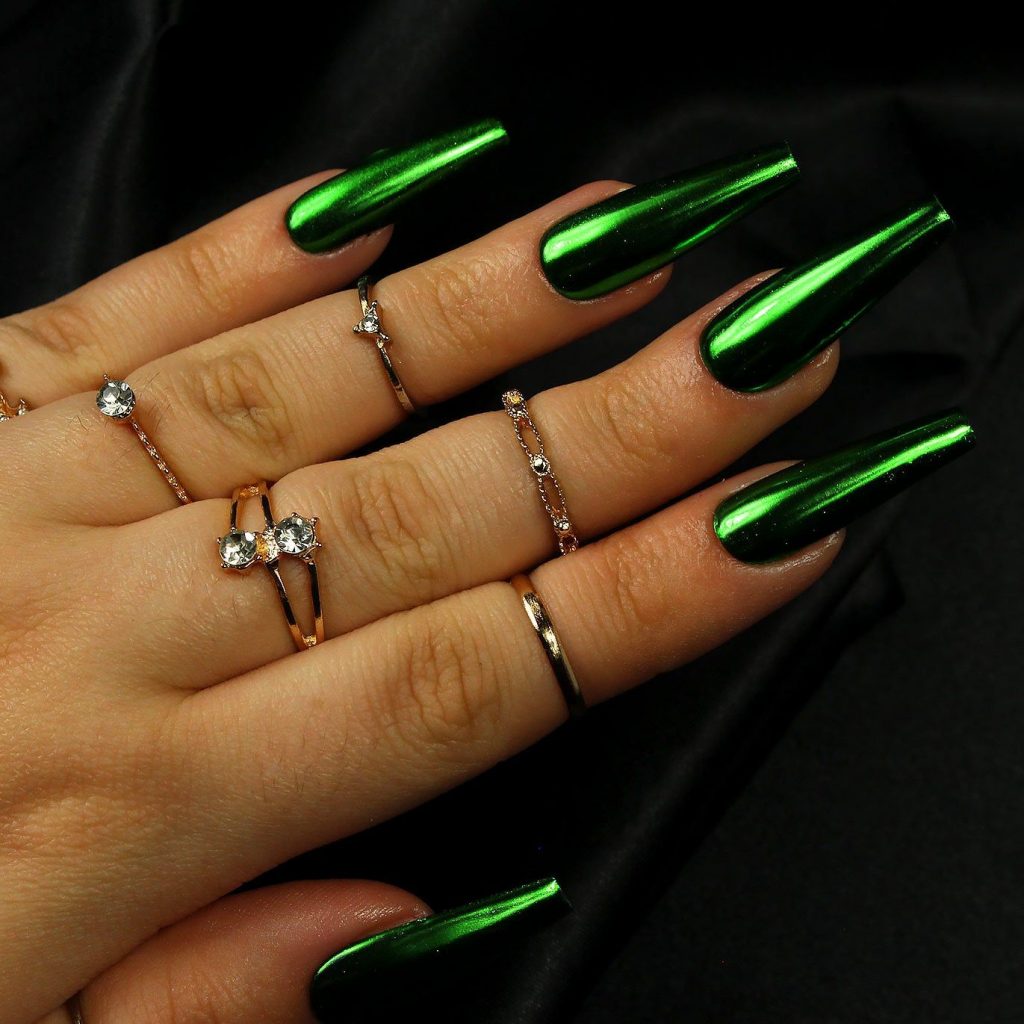 Unique Nail Art Combinations
Why stick to just one trend when you can combine multiple styles for a truly unique look? Mix and match chrome nails with other nail art techniques like marble, negative space, or hand-painted designs. Let your imagination run wild and create a manicure that is as individual as you are.