Nails
Cosy Up With Color: Fall Nails Inspiration 2023 – Autumn Nails Designs Ideas
As the leaves change color and the air becomes crisper, it's time to switch up your nail aesthetics to match the autumn vibe. Fall nail trends for 2023 offer a wide range of options to suit every style and preference. Whether you prefer bold and vibrant colors or more subtle and elegant designs, there's something for everyone.
Trending Fall Nail Colors
The first step in achieving stunning fall nails is selecting the perfect colors. This season, rich and warm tones are dominating the nail industry. Shades like deep burgundy, burnt orange, mustard yellow, and olive green are all the rage. These colors not only reflect the beauty of fall but also add a touch of sophistication to your overall look.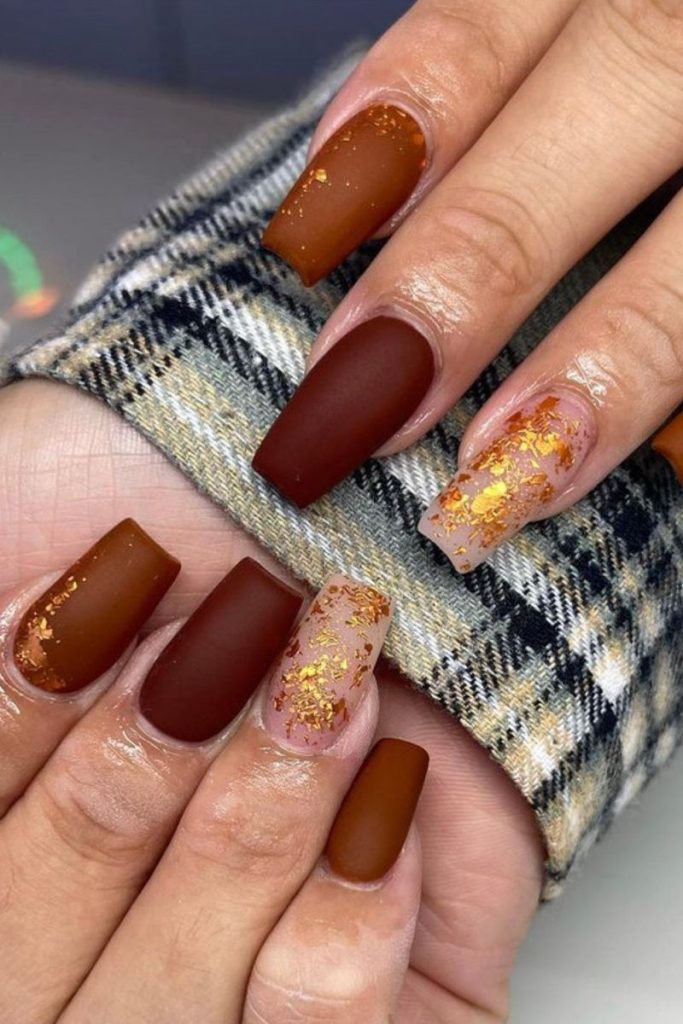 Classic Fall Nail Designs
If you're a fan of timeless elegance, classic fall nail designs are perfect for you. Opt for deep red nails with a glossy finish or go for a chic nude shade that complements any outfit. French manicures with an autumn twist, such as gold tips or leaf accents, are also gaining popularity. These designs are versatile and suitable for any occasion.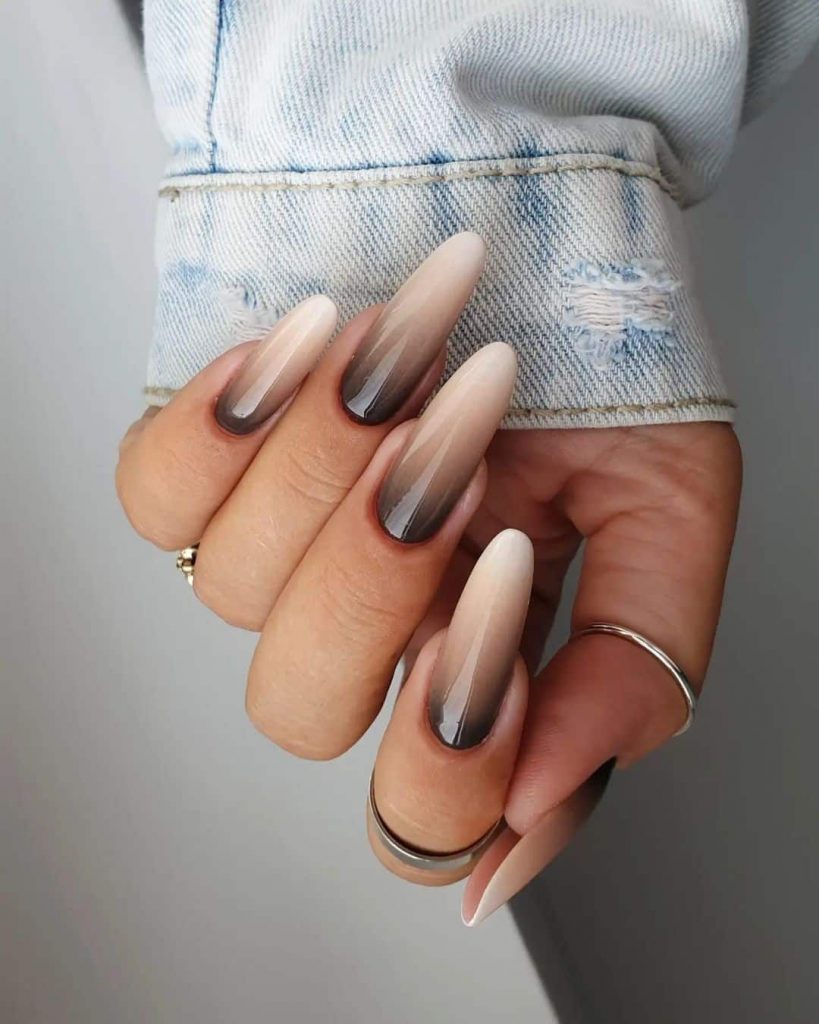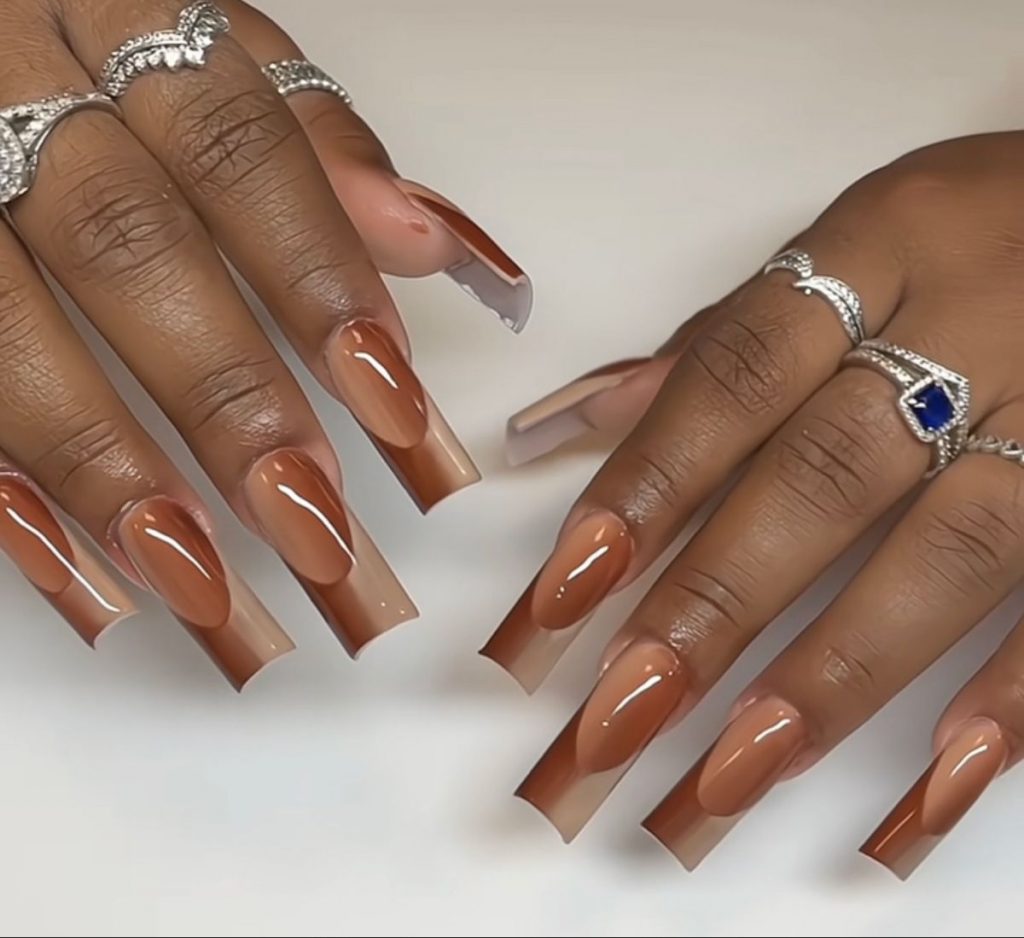 Minimalistic Nail Trends
Less is more when it comes to fall nail trends. Embrace minimalistic designs with a modern twist. Choose muted colors like dusty rose or soft gray for a sophisticated look. Simple geometric patterns or single accent nails with metallic details can add a touch of intrigue to your minimalist nails. These designs are effortless yet stylish, perfect for those who prefer a subtle approach.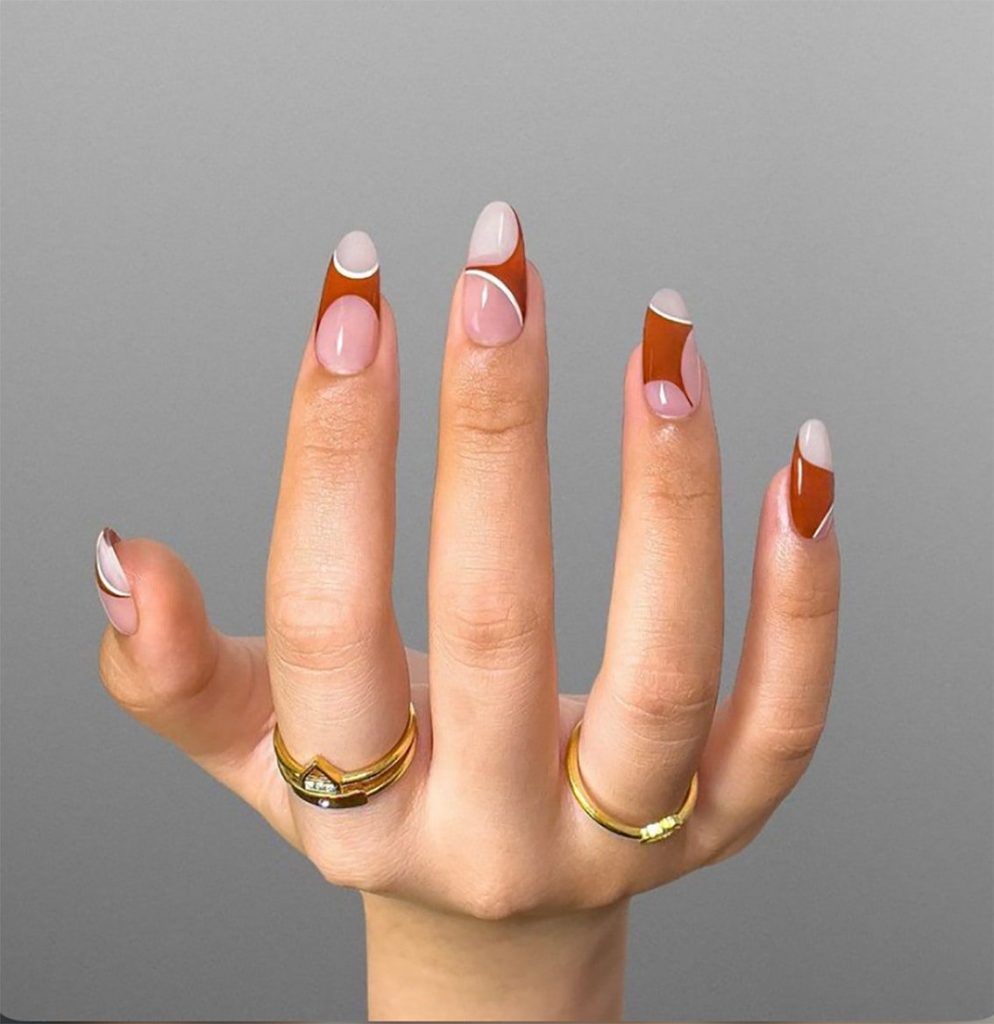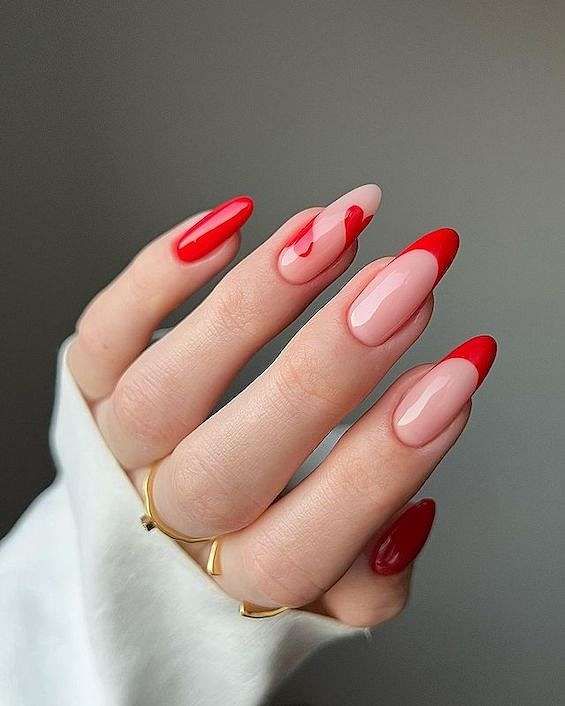 Nail Art with Autumn Elements
Bring the essence of fall to your fingertips with nail art featuring autumn elements. Adorn your nails with delicate leaves, acorns, or pumpkins to celebrate the season. You can opt for hand-painted designs or use nail stickers for a quick and easy way to achieve the look. These designs capture the spirit of fall and add a whimsical touch to your nails.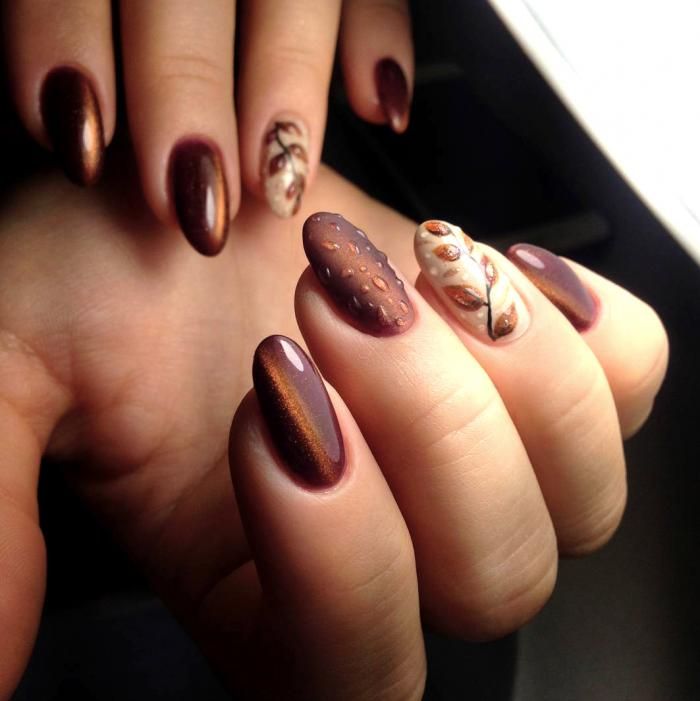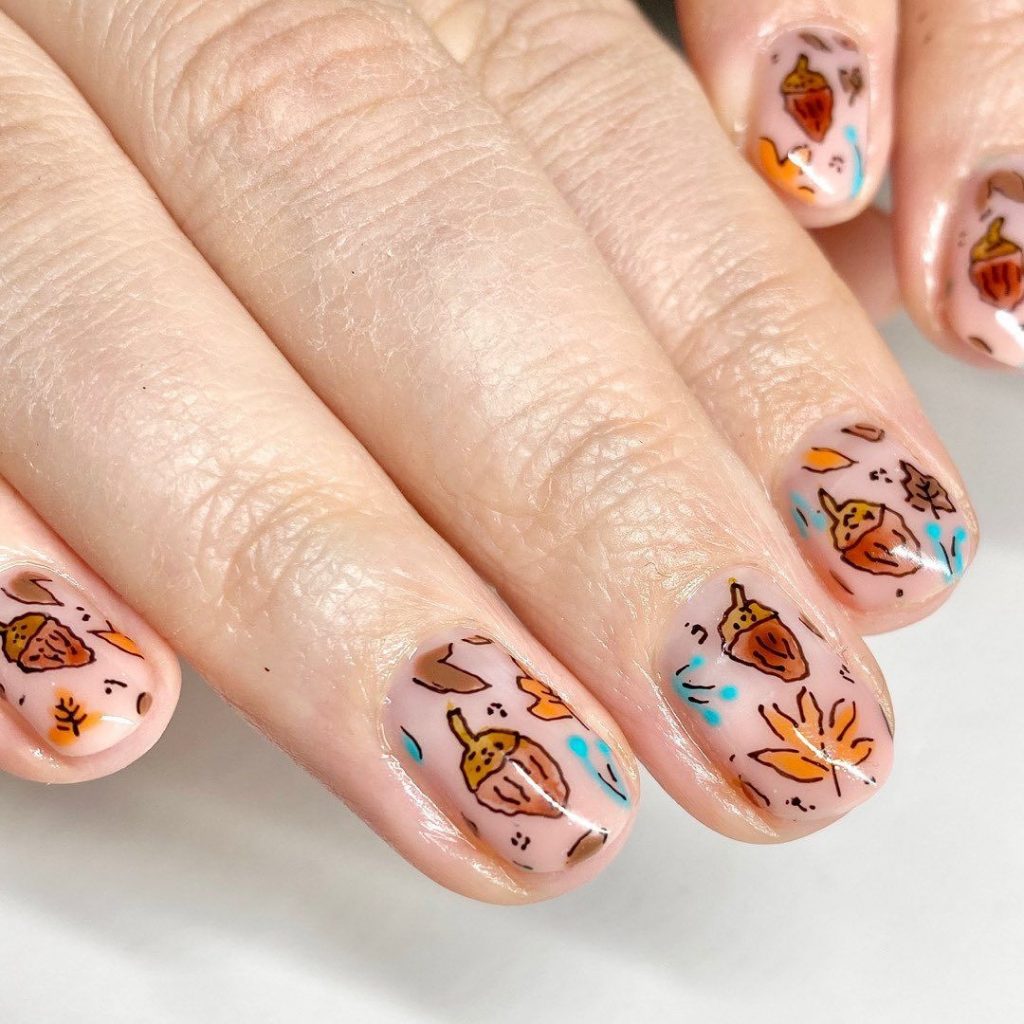 Metallic and Shimmery Nails
For a glamorous look, embrace metallic and shimmery nail colors. Copper, gold, and bronze hues are ideal for creating a dazzling effect. Apply them as a full manicure or use them as accent colors for a more subtle shimmer. Metallic nails catch the light and instantly elevate your style, making them a popular choice for fall events and parties.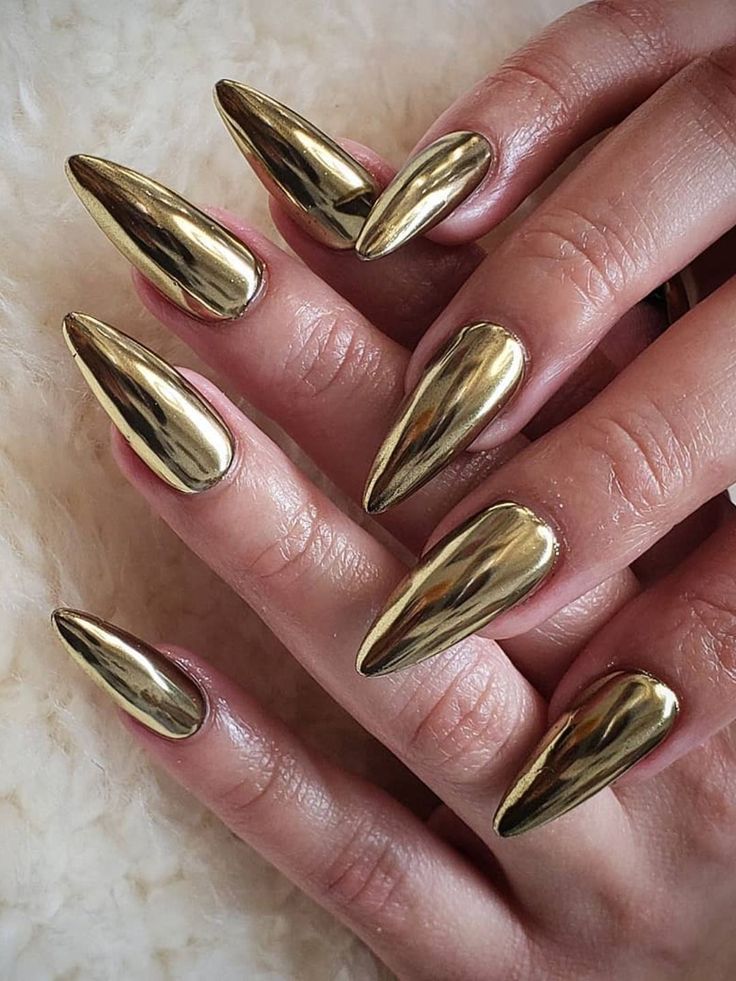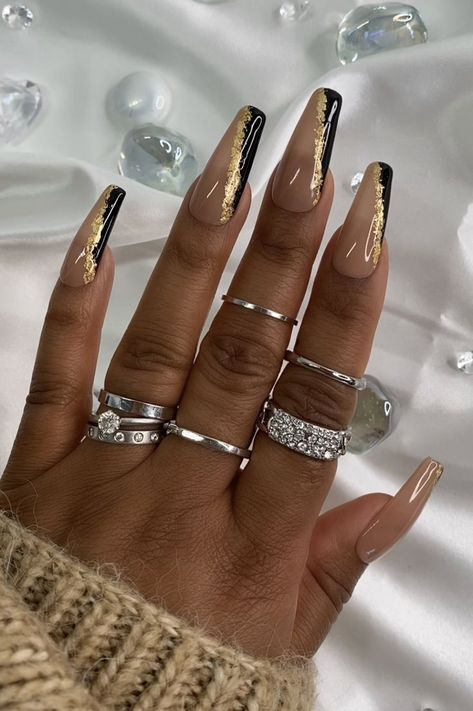 Gradient and Ombre Nail Designs
Create a stunning gradient effect on your nails with fall-inspired colors. Blend shades of orange, red, and yellow for a beautiful ombre look. Alternatively, you can experiment with different color combinations, such as deep blue transitioning to purple. These designs add depth and dimension to your nails, making them eye-catching and unique.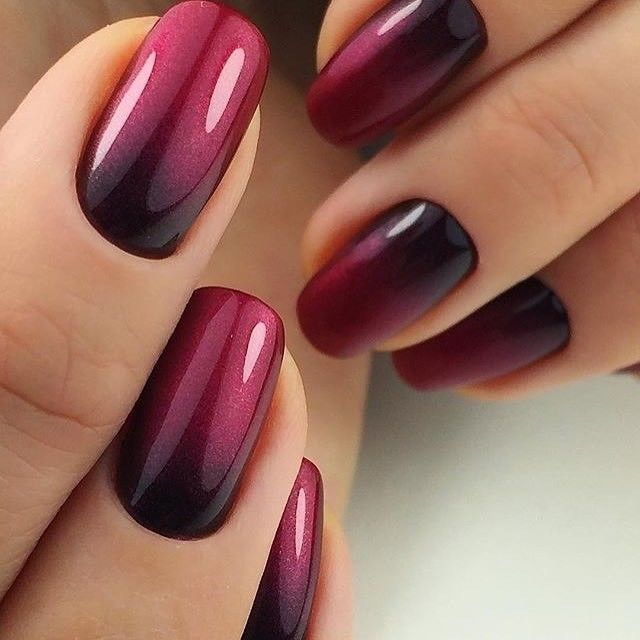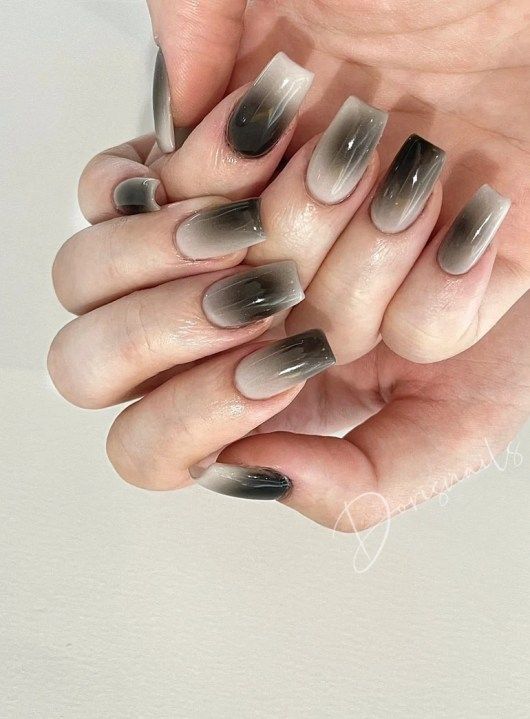 Matte and Velvet Finishes
Matte and velvet finishes are making a comeback this fall. Swap your glossy top coat for a matte finish to achieve a chic and sophisticated look. Dark colors like black, navy, or deep plum are particularly striking with a matte effect. Velvet nails, with their soft texture, provide an elegant and luxurious appearance. These finishes are perfect for those who want to make a statement with their nails.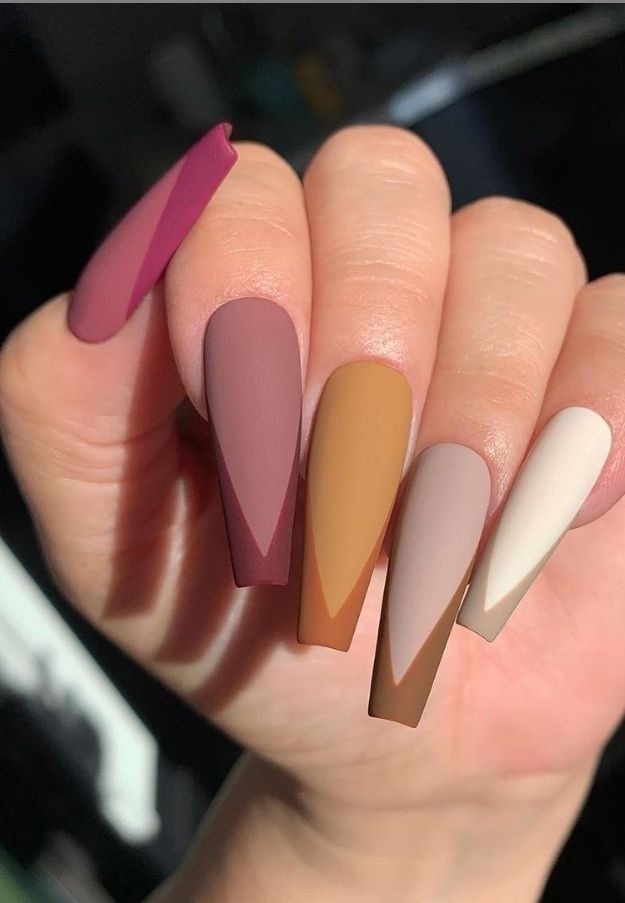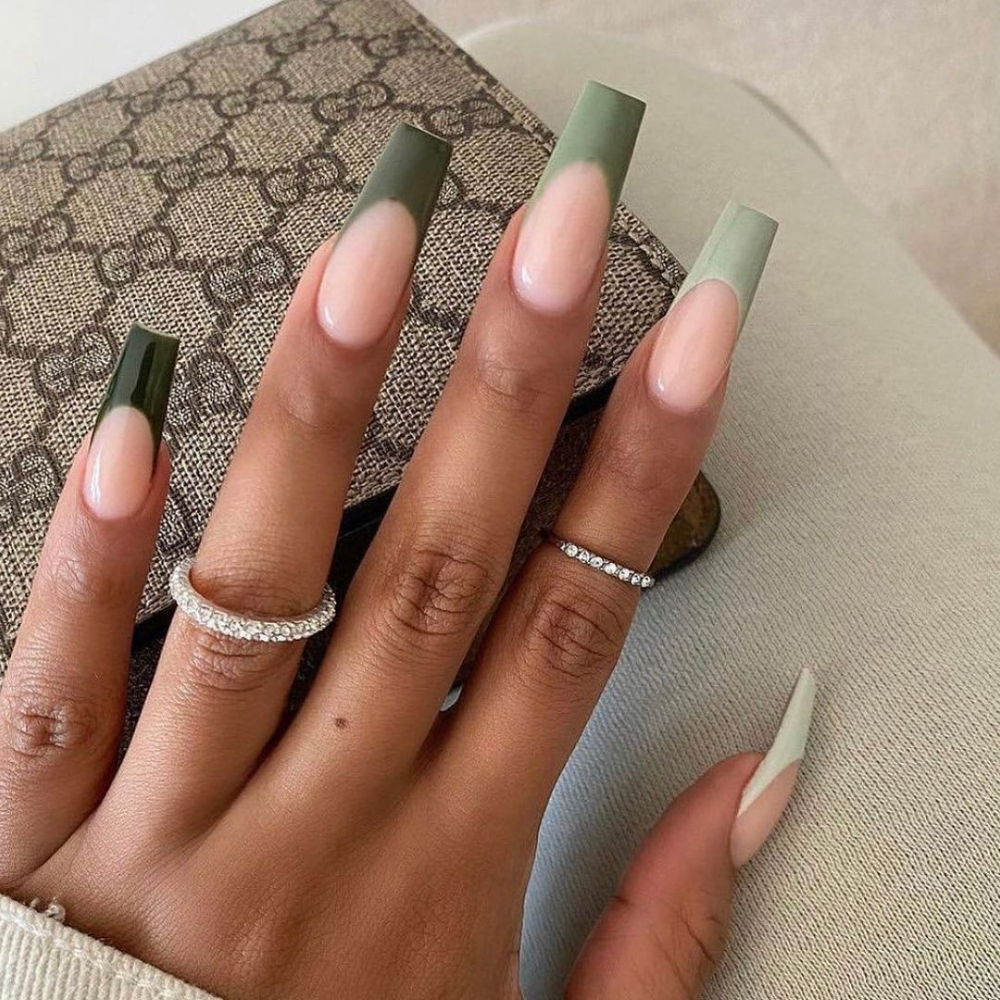 Animal Print Nail Art
Animal prints continue to be a trendy choice in the world of fashion and nails. Leopard, zebra, and snakeskin patterns are all the rage. Incorporate these bold and edgy designs into your fall nail art for an instant fashion-forward look. Choose neutral base colors like beige or taupe and add the animal print as an accent for a balanced and stylish outcome.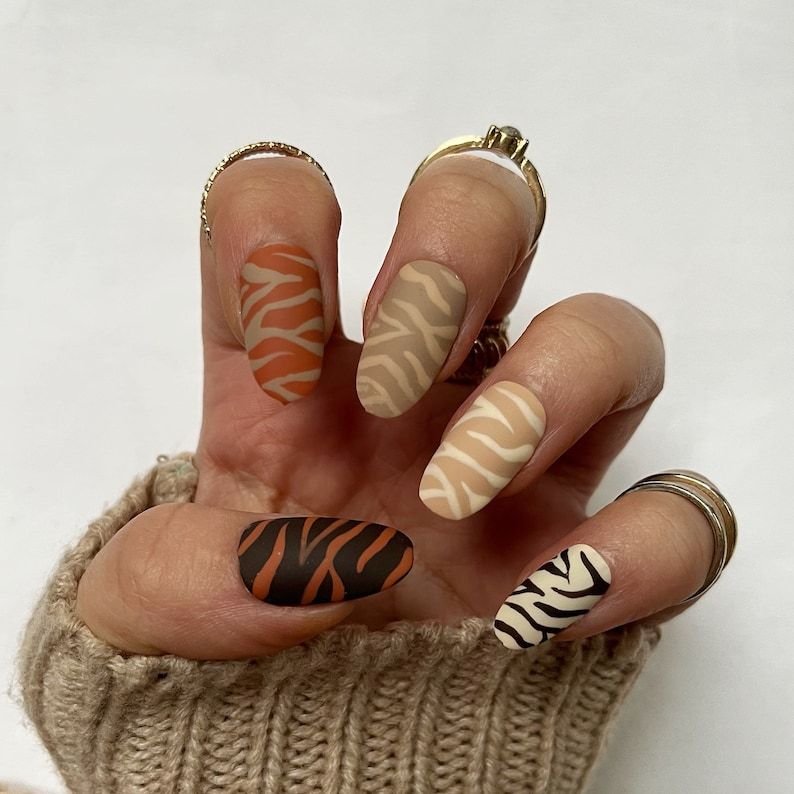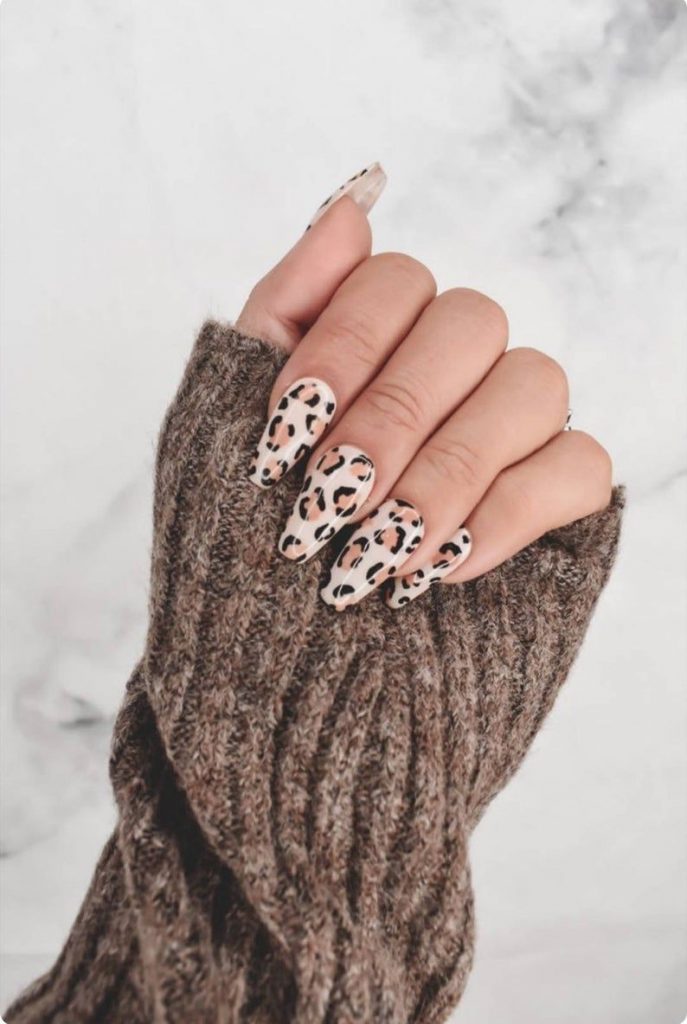 Floral and Nature-Inspired Nails
While autumn is often associated with falling leaves, it doesn't mean you can't embrace floral and nature-inspired nail designs. Incorporate delicate flowers, leaves, or even landscapes onto your nails to create a whimsical and romantic look. Soft pastel colors combined with intricate hand-painted details evoke a sense of enchantment and beauty.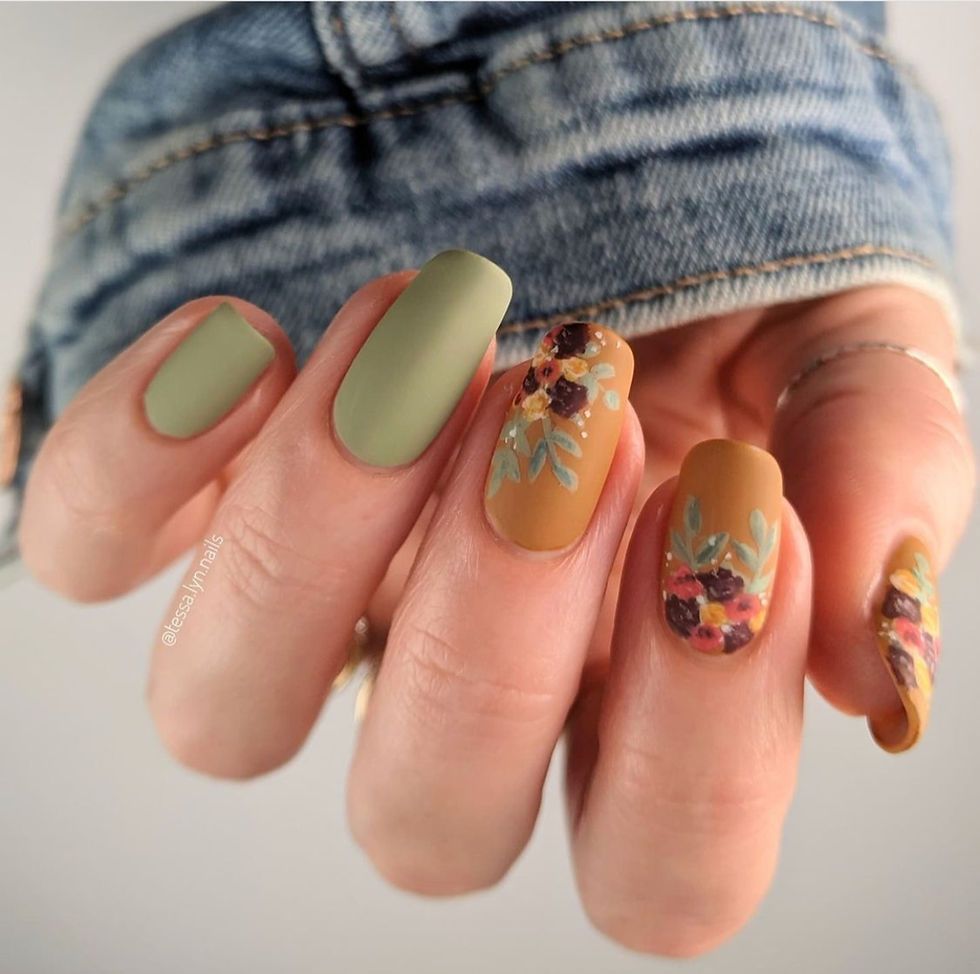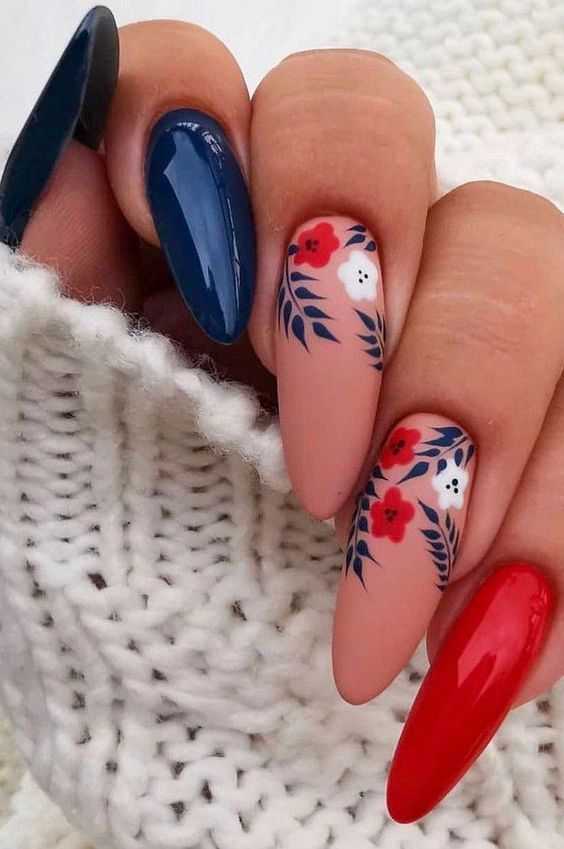 Edgy and Dark Nail Trends
If you're looking to make a bold statement this fall, explore edgy and dark nail trends. Black nails with metallic accents or geometric patterns exude a cool and mysterious vibe. Dark purple, navy blue, or deep green shades are also popular choices for a daring look. These designs add an element of drama and intrigue to your overall style.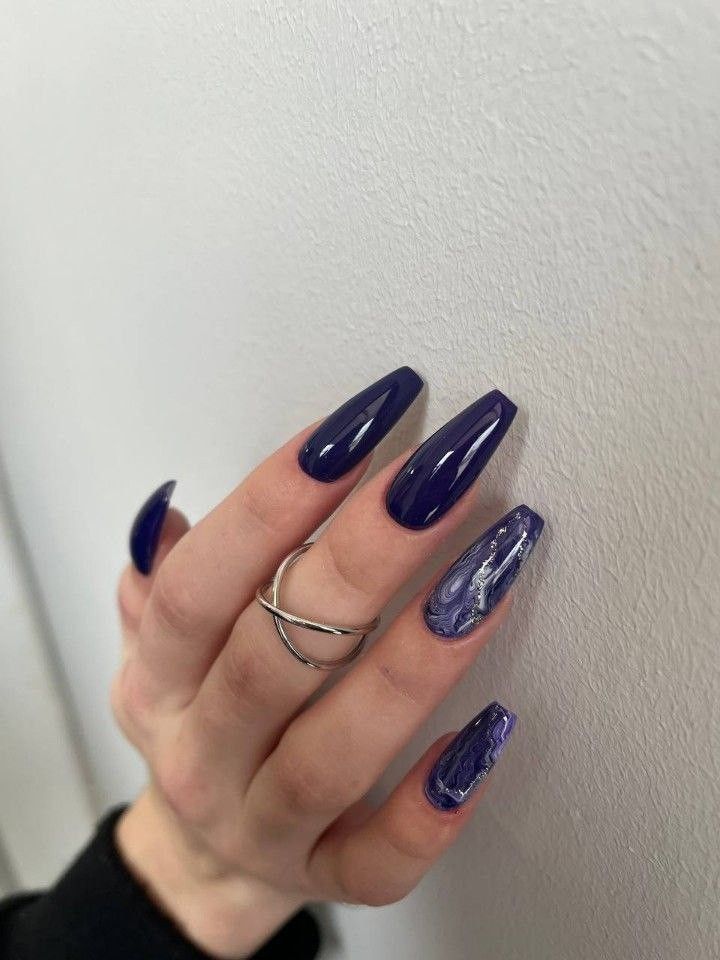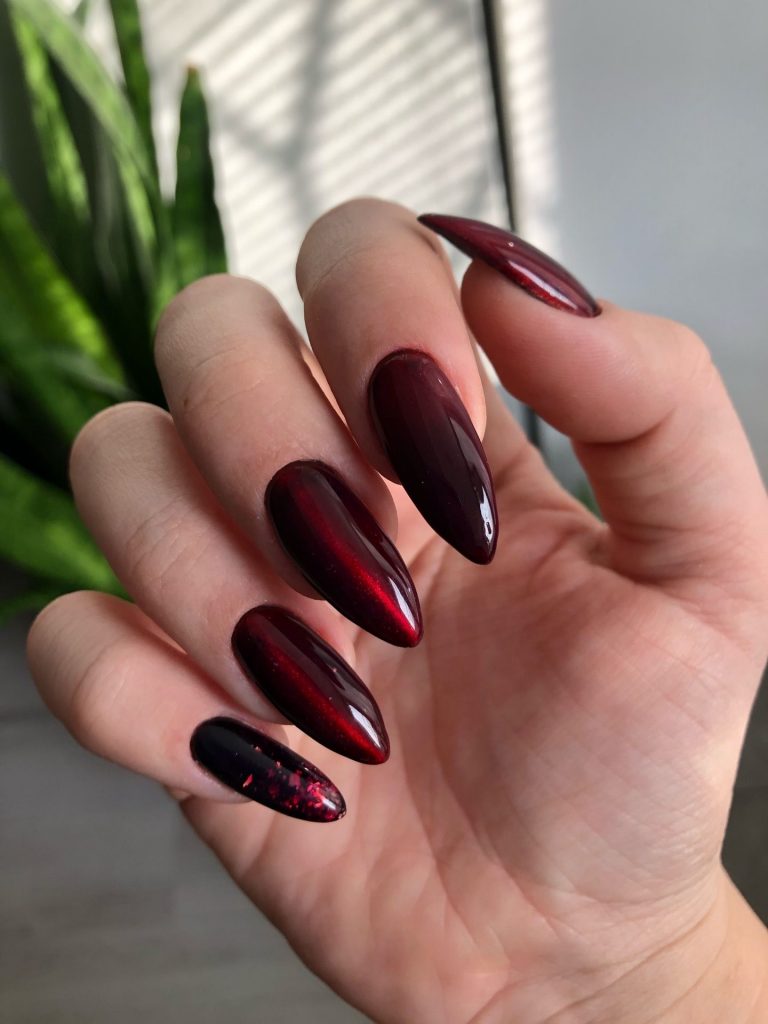 Halloween-Inspired Nail Art
Fall wouldn't be complete without mentioning Halloween-inspired nail art. Get into the spooky spirit with designs featuring jack-o'-lanterns, witches, ghosts, or spider webs. Play with orange, black, and purple shades to capture the essence of Halloween. These nail art ideas are perfect for costume parties or simply to show off your festive side during the season.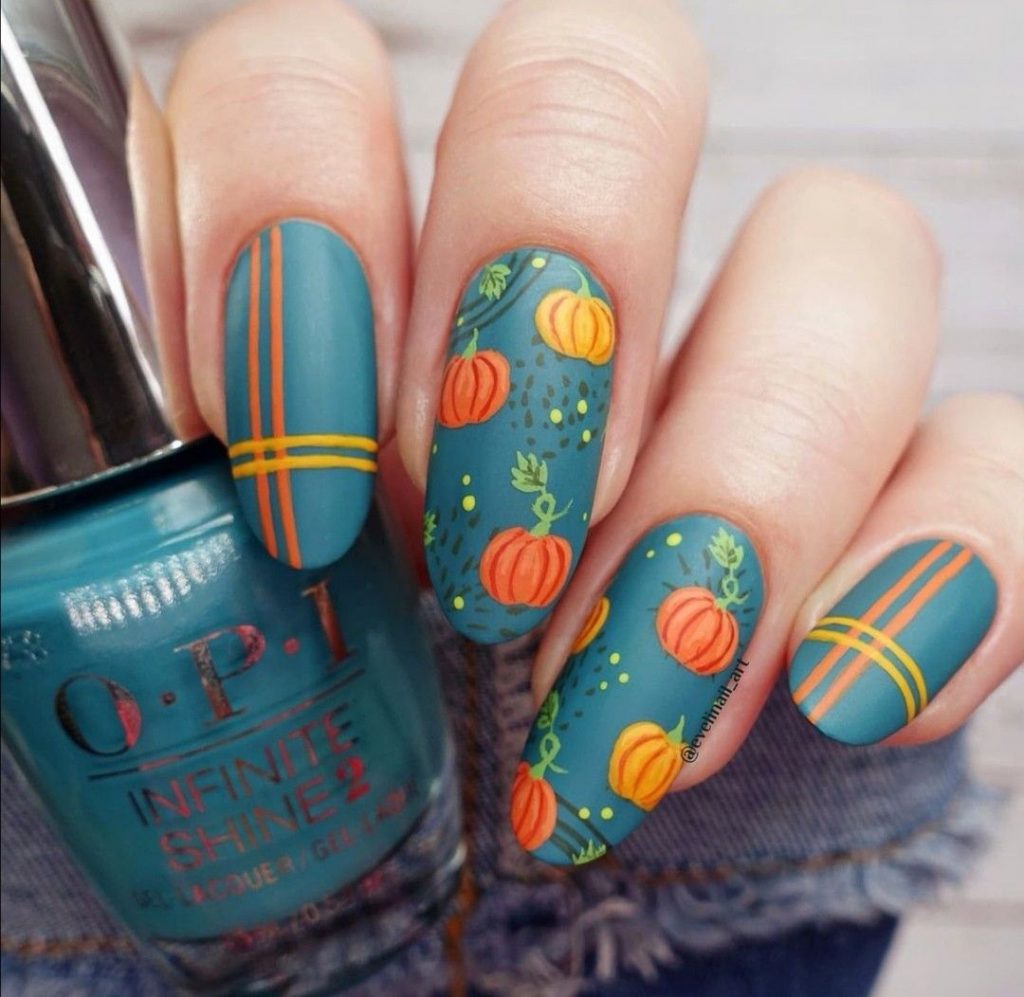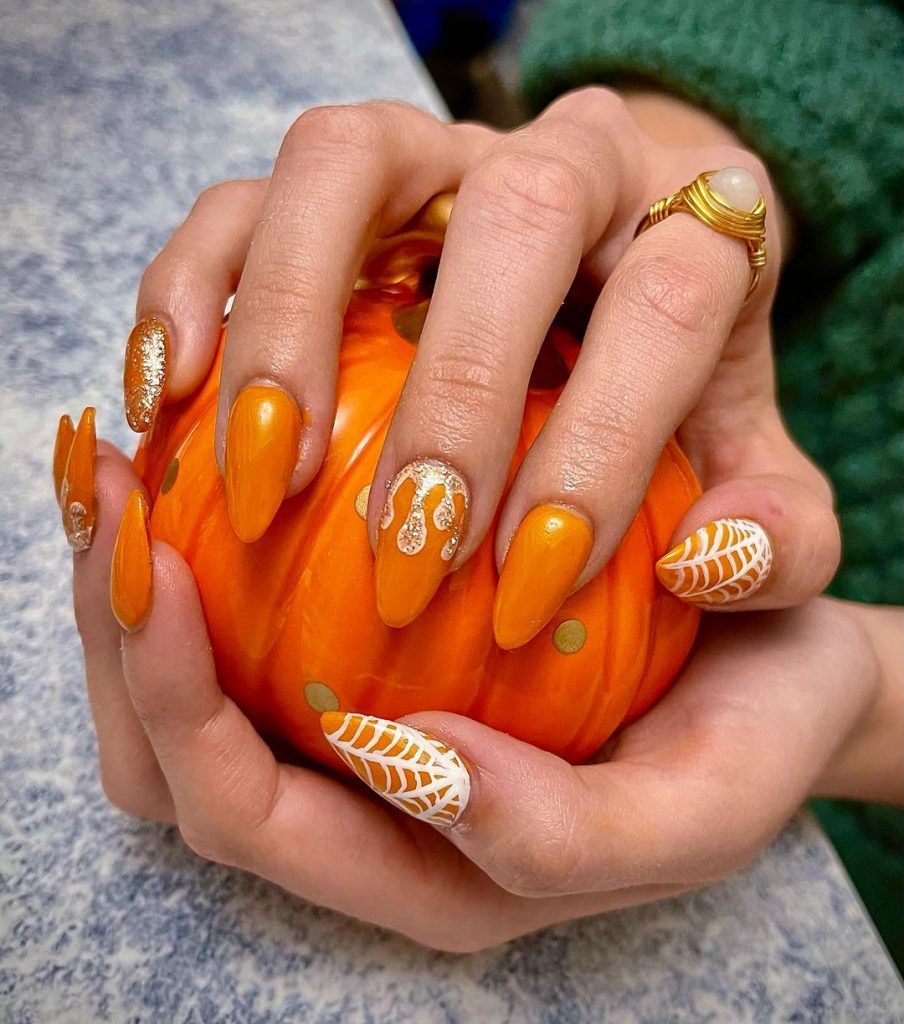 Save Pin