Nails
Fall Nails Matte 2023 15 Ideas: Embrace the Season with Chic and Trendy Nail Designs
As the leaves start to change and the air becomes crisp, it's time to transition your nail polish shades to match the beauty of the fall season. Fall is the perfect time to experiment with matte nail designs that exude sophistication and elegance. In this article, we will explore 15 stunning fall nails matte 2023 ideas that will inspire you to embrace the season with style and creativity.
The Popularity of Matte Nails
Matte nails have gained immense popularity in recent years, and for good reason. The absence of shine and gloss gives a unique texture and velvety appearance to the nails, making them stand out from traditional glossy finishes. Matte nails also offer a more subtle and sophisticated look that complements various fall outfits and occasions.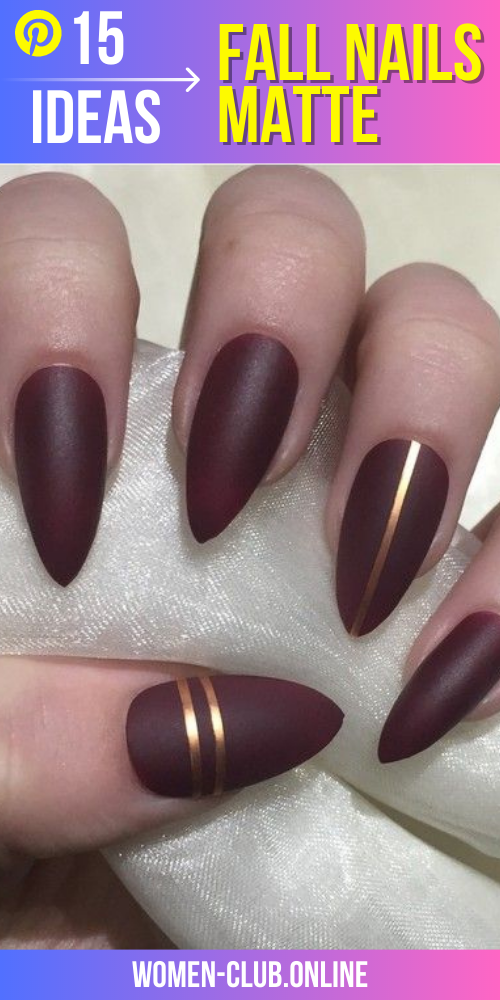 Fall Color Palette Inspiration
When it comes to fall nail colors, think of warm and earthy tones that reflect the season's natural beauty. Rich burgundy, deep plum, burnt orange, olive green, and mustard yellow are some of the popular hues for fall nails. These colors evoke a sense of coziness and warmth, perfectly capturing the essence of the season.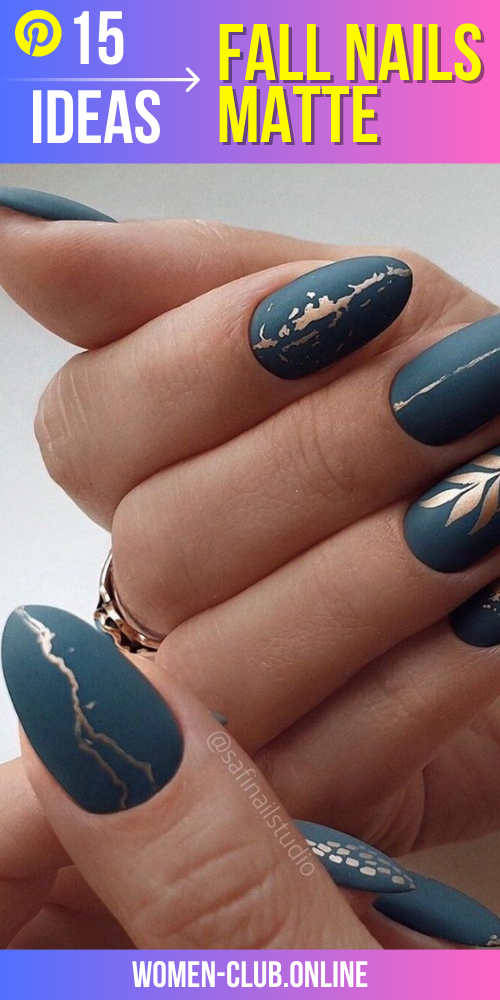 Classy Minimalistic Matte Nails
For those who prefer a more understated look, opt for classy minimalistic matte nails. Choose neutral shades like nude, beige, or soft gray for an elegant and versatile manicure. This simple yet sophisticated style is perfect for both casual and formal occasions, making it a go-to choice for those who appreciate timeless beauty.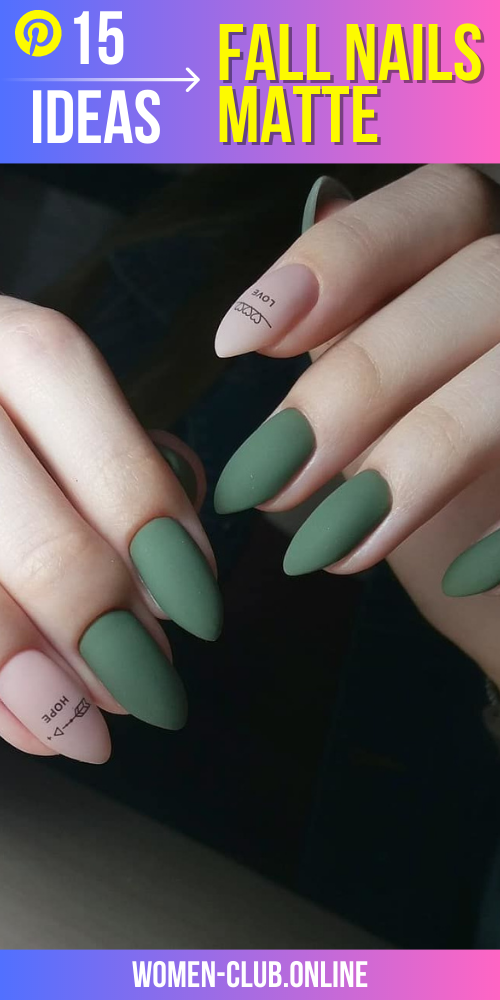 Warm and Earthy Tones for Fall
Embrace the autumnal vibes by adorning your nails with warm and earthy tones. Deep burgundy, rusty orange, and chocolate brown are excellent choices that exude warmth and elegance. These colors beautifully complement fall fashion trends and add a touch of luxury to your overall look.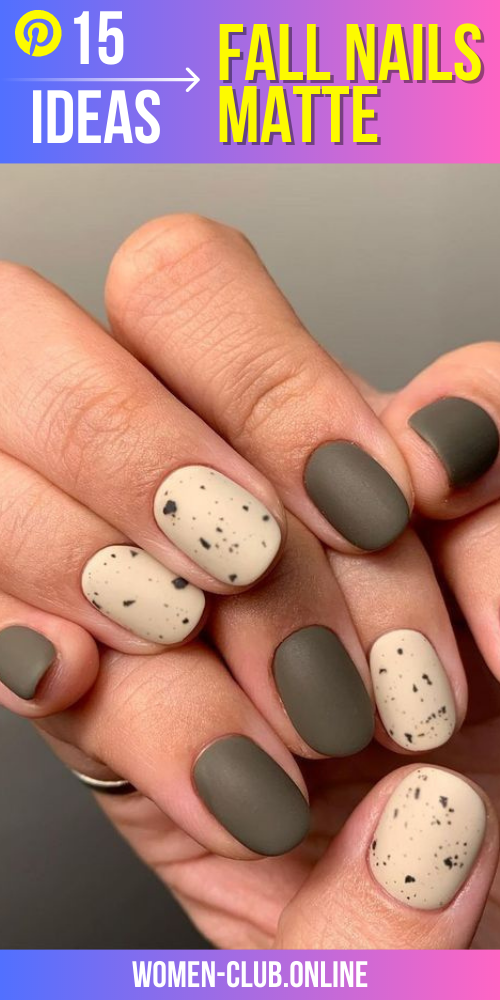 Moody and Dark Matte Nails
If you're looking to make a bold statement, consider moody and dark matte nails. Indulge in deep shades of navy blue, emerald green, or dark purple to create a mysterious and alluring manicure. These dramatic colors are perfect for evening events or when you want to channel your inner vamp.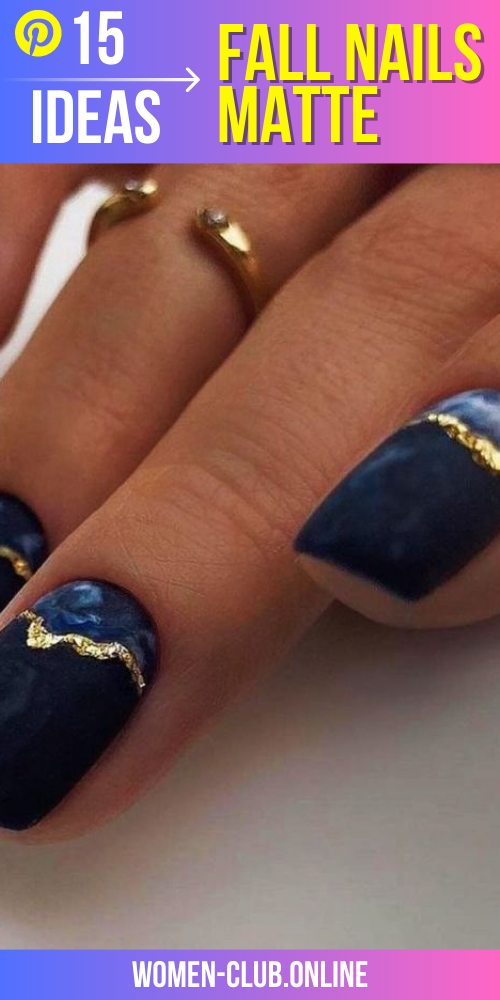 Subtle Metallic Accents
Add a touch of glamour to your fall matte nails by incorporating subtle metallic accents. Choose a matte base color and apply a delicate metallic design or accent nail to create a striking contrast. Copper, gold, or silver metallic details will catch the light and elevate your manicure to a whole new level.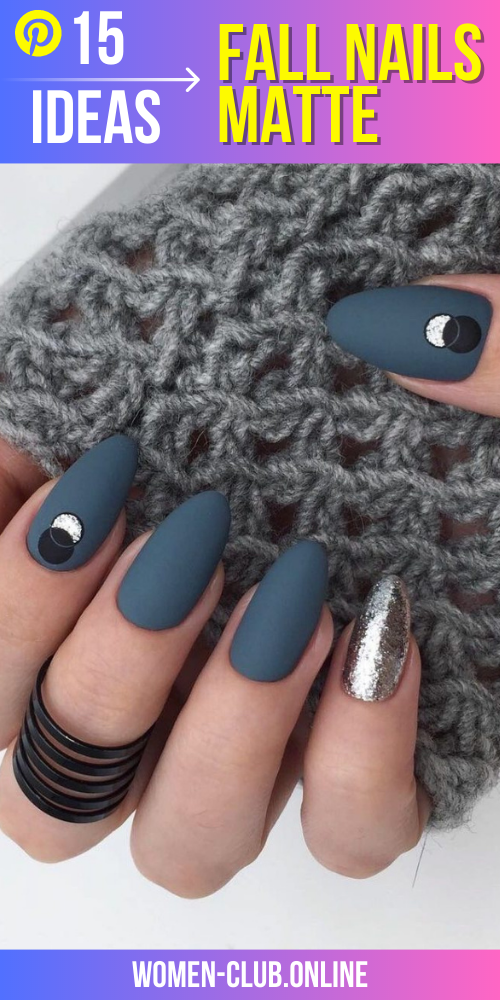 Abstract Patterns for a Modern Look
For a contemporary and artistic vibe, experiment with abstract patterns on your matte nails. Geometric shapes, asymmetrical lines, or brush strokes in contrasting colors can create a visually captivating manicure. This trend allows you to unleash your creativity and express your individuality through your nails.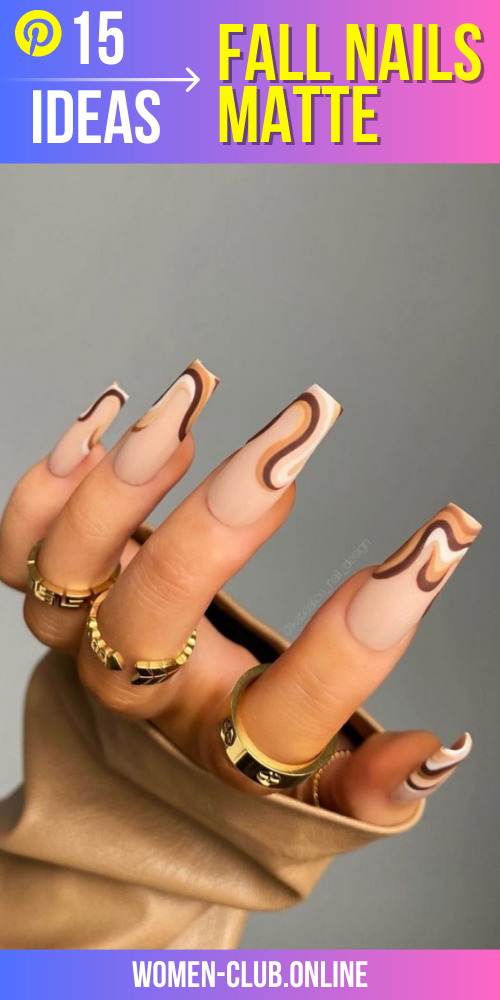 Geometric Designs for Edgy Appeal
Geometric designs are a fantastic way to add an edgy appeal to your fall matte nails. Triangles, squares, or chevron patterns in monochromatic or contrasting colors can make a bold statement. Combine matte and glossy finishes within the same design for an intriguing and dynamic look.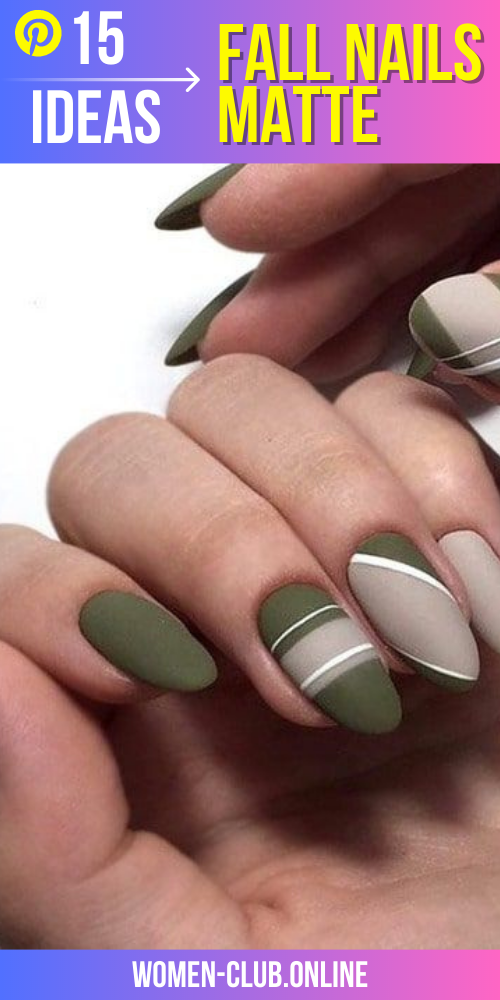 Matte French Tips with a Twist
Put a modern twist on the classic French manicure by incorporating matte finishes. Instead of the traditional white tips, opt for muted or darker shades for a sophisticated and updated version. You can also experiment with different nail shapes, such as almond or coffin, to further enhance the overall effect.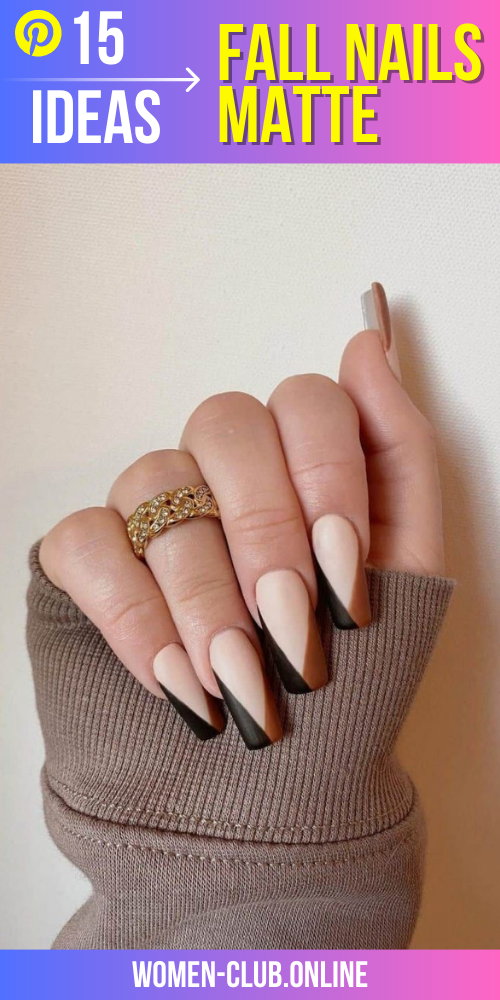 Gradient Effects for a Smooth Transition
Create a smooth transition of colors on your nails with gradient effects. Choose two or more complementing shades and blend them together for an ombre effect. The matte finish adds depth and elegance to the gradient, making it a standout feature of your fall nail look.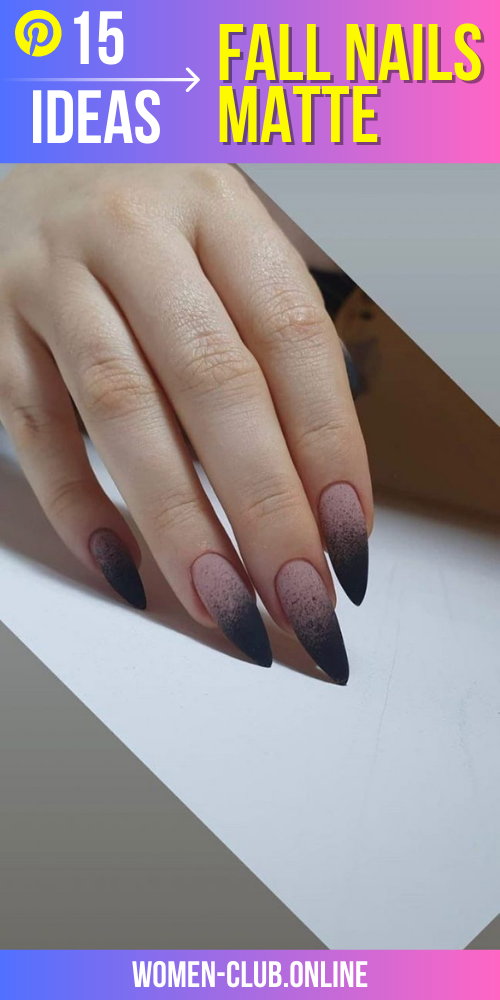 Nature-Inspired Matte Nails
Take inspiration from nature's beauty and incorporate it into your matte nail designs. Floral patterns, leaf motifs, or wood grain textures can add a whimsical and organic touch to your manicure. Use muted or earthy tones to maintain the fall theme and create a harmonious connection with the natural world.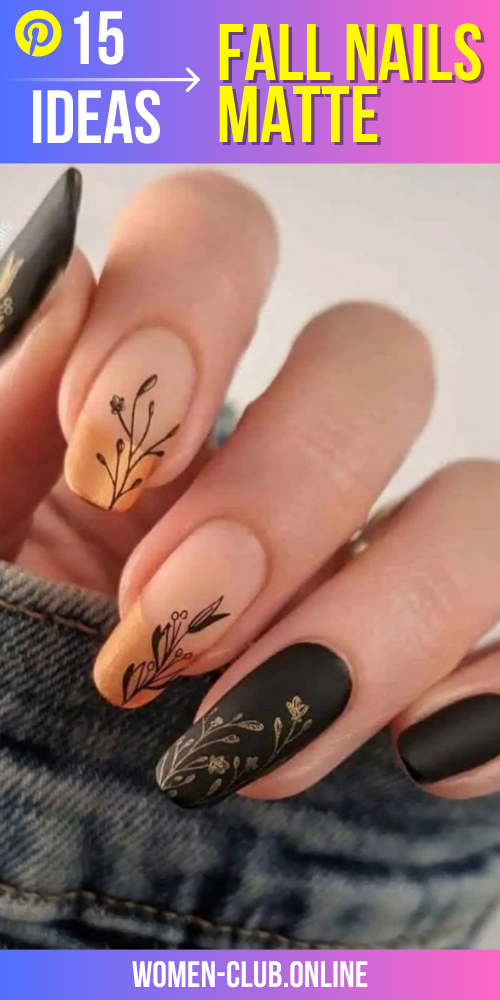 Textured Matte Nails for Added Dimension
Add an extra dimension to your matte nails by experimenting with textured finishes. Incorporate elements like velvet, suede, or sand-like textures to create a tactile experience. These textured matte nails will not only look visually intriguing but also feel unique and luxurious.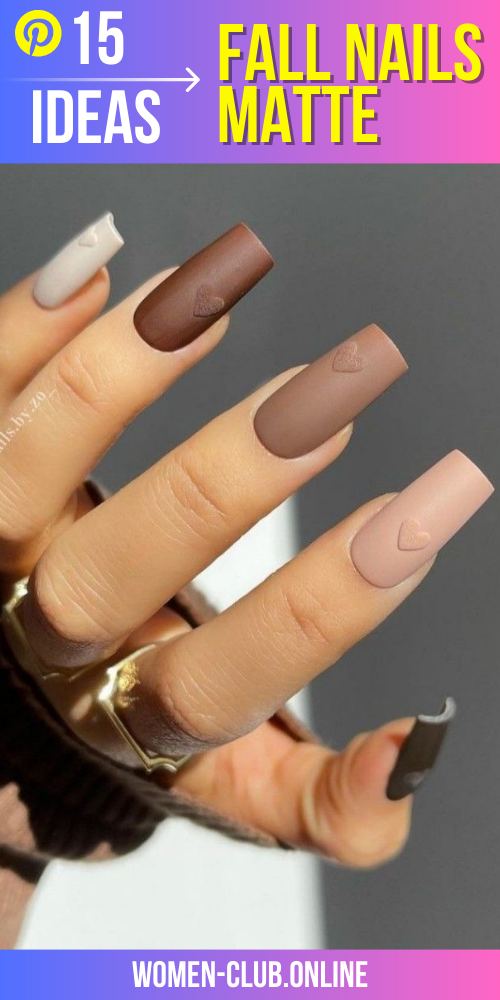 Matte Nails with Embellishments
For those who love a bit of sparkle, embellished matte nails are a great choice. Add rhinestones, studs, or glitter accents to your matte manicure to create a dazzling effect. Keep in mind that less is often more, so choose one or two nails for embellishment while keeping the rest of the nails matte for balance.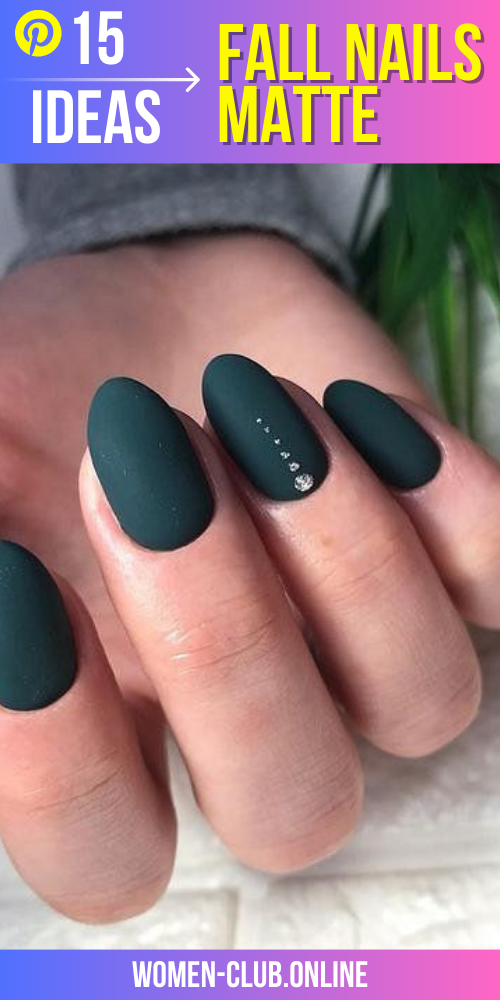 Ombre Matte Nails for a Stylish Gradient
Combine the beauty of ombre and matte finishes to achieve a stylish gradient effect. Transition from a light to a dark shade within the same color family for a seamless and eye-catching manicure. The ombre matte nails offer a modern twist to traditional gradient designs, perfect for those who want a trendy and fashion-forward look.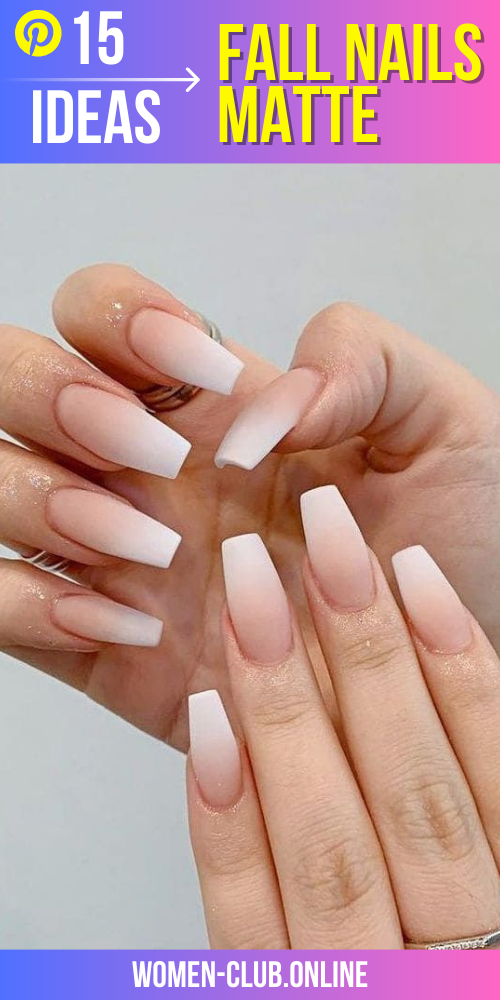 Halloween-Inspired Matte Nails
If you're getting ready for spooky season, consider Halloween-inspired matte nails. Create eerie designs with black, orange, and deep purple shades. Jack-o'-lanterns, spiderwebs, or witches' hats are some popular motifs that will add a touch of Halloween magic to your manicure.