Nails
Fall Nails Round French 16 Ideas: Embrace Elegance and Warmth for the Season
Welcome to our comprehensive guide to Fall Nails Round French Ideas. As the autumn leaves begin to paint the world in vibrant hues, it's time to update your nail game and embrace the elegance and warmth of the season. In this article, we'll present you with a delightful array of nail designs and color combinations that perfectly capture the essence of fall. From cozy neutrals to striking autumnal tones, our curated collection of Fall Nails Round French Ideas is bound to leave you inspired.
The Classic French Twist with a Fall Twist
The timeless classic French manicure gets a delightful fall twist in this design. Keep the traditional white tips but opt for warm earthy tones for the base. Shades like burnt sienna, deep burgundy, or olive green will evoke the cozy and nostalgic feelings of the season. This subtle alteration to the classic French will make your nails a true embodiment of autumn elegance.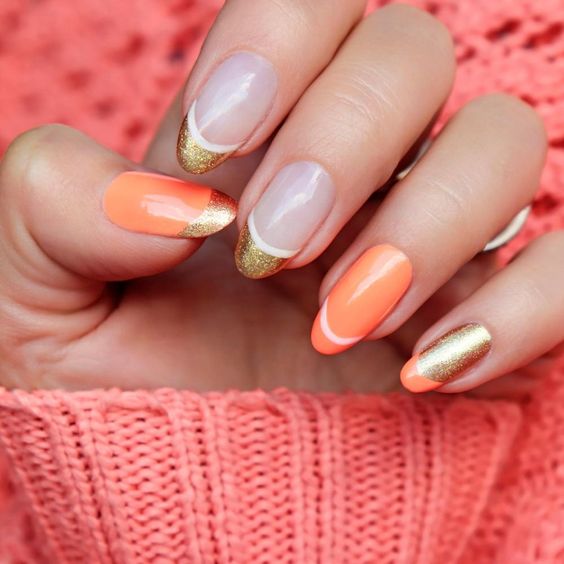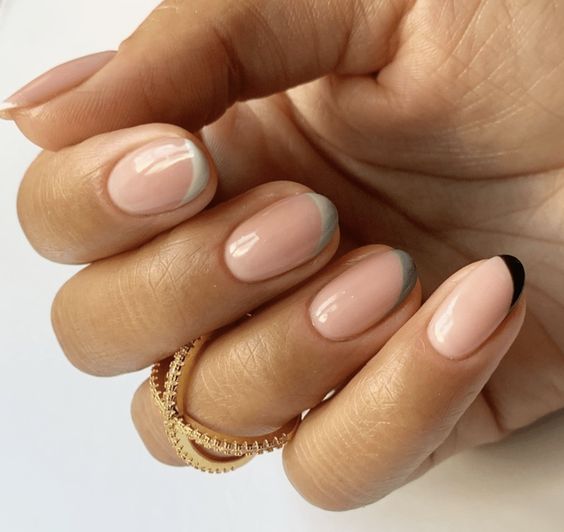 Autumn Leaves Delight
Embrace the beauty of fall foliage with this enchanting nail art. Paint your nails with a rich, deep base color like chocolate brown or warm taupe. Then, add delicate leaf patterns in stunning hues of red, orange, and gold using thin brushes or nail stamps. The result is a breathtaking masterpiece that celebrates the beauty of nature's transformation.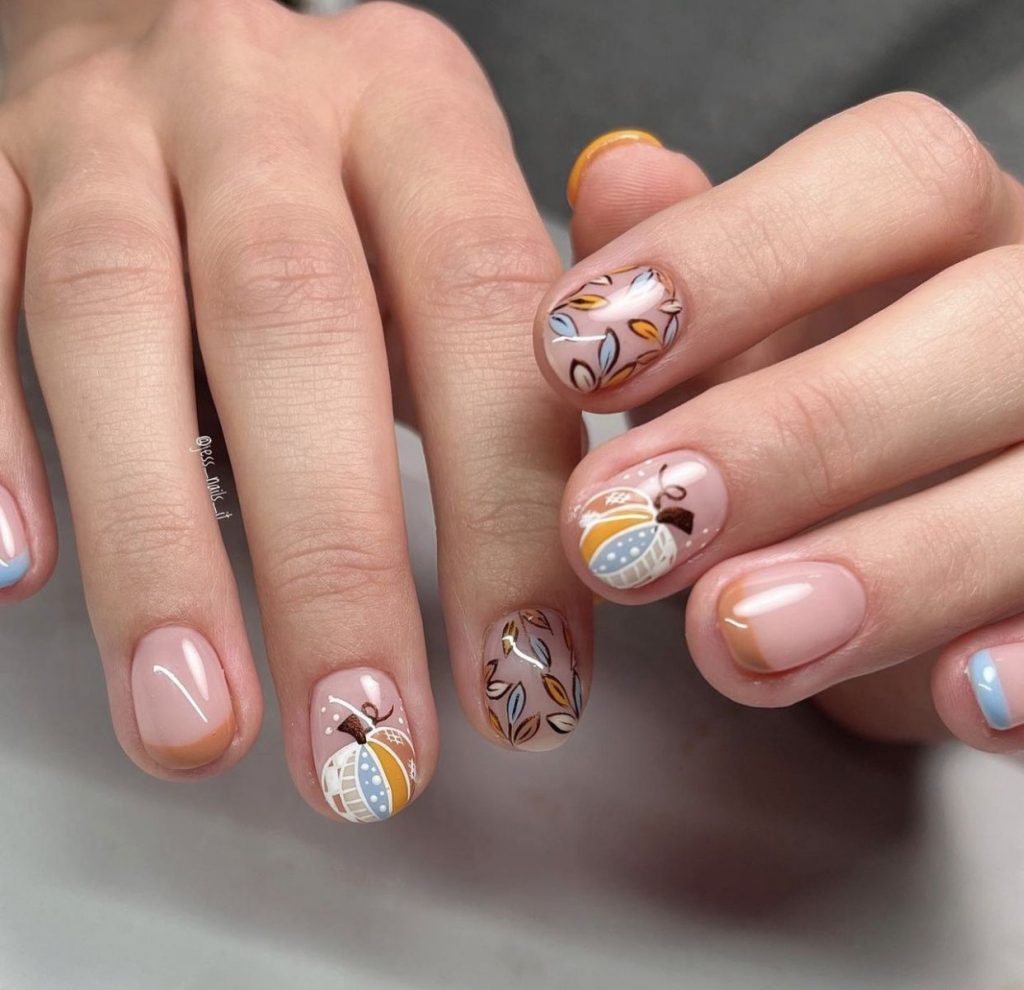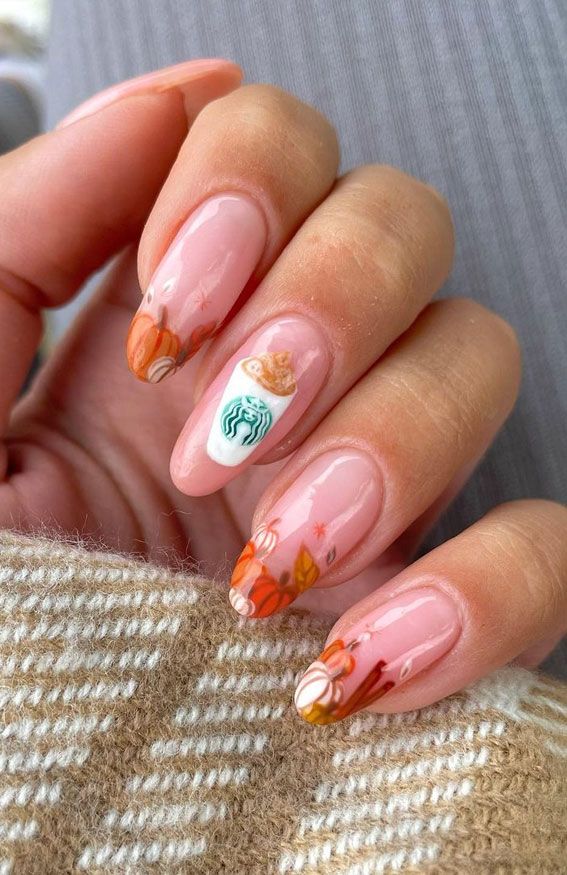 Sweater Weather Love
Fall is all about sweater weather, and this nail design will keep you feeling warm and cozy even when you're not bundled up. Choose a soft, neutral shade for the base, such as creamy beige or soft gray. Then, add intricate cable-knit patterns or tiny sweater designs on one or two accent nails. It's a chic and stylish way to pay homage to the joys of autumn fashion.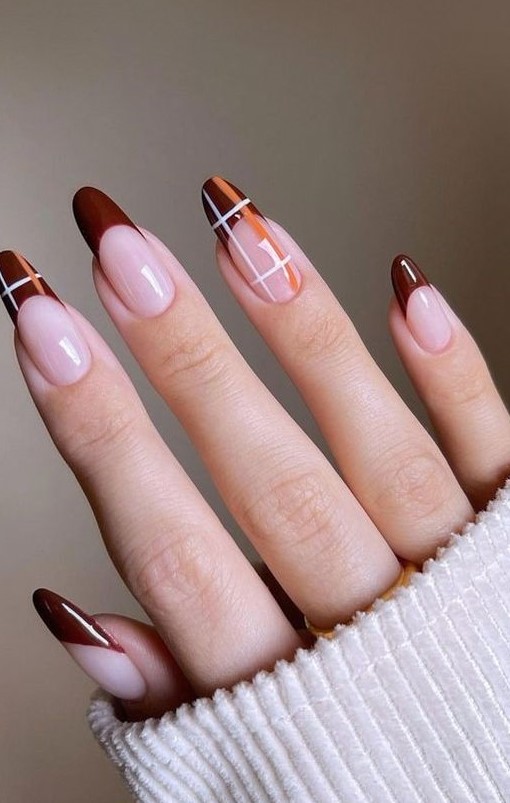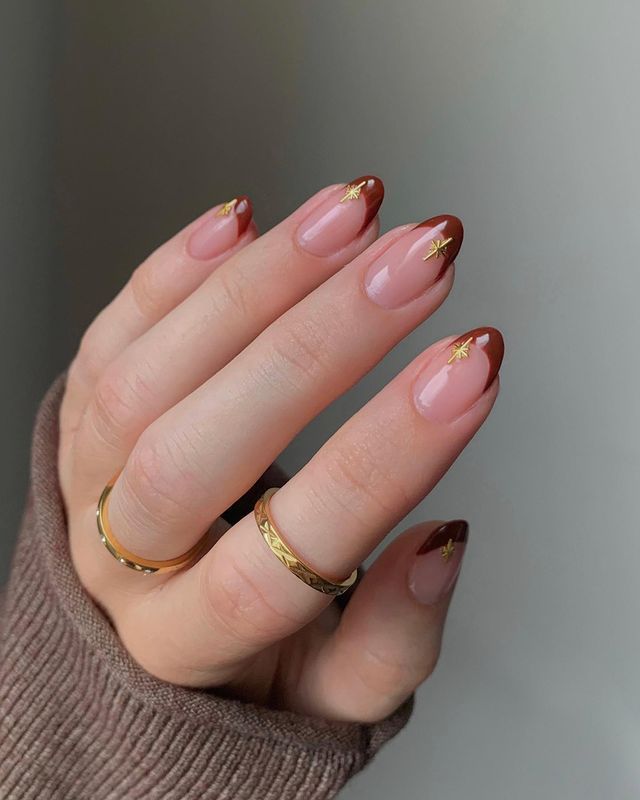 Pumpkin Spice Perfection
What's fall without a little pumpkin spice? This nail art pays tribute to everyone's favorite seasonal flavor. Opt for a burnt orange base, just like the color of a ripe pumpkin, and decorate your nails with cute spice motifs like cinnamon sticks, cloves, or tiny pumpkins. This design will undoubtedly add a dash of fall festivity to your fingertips.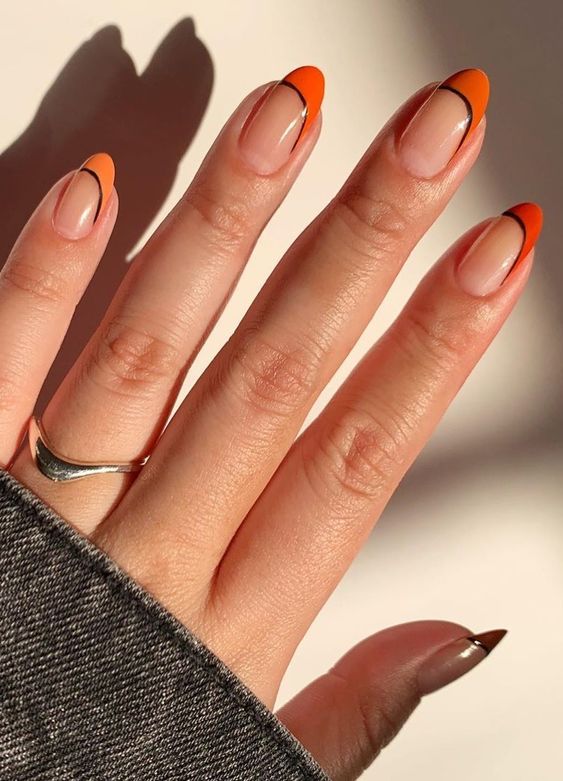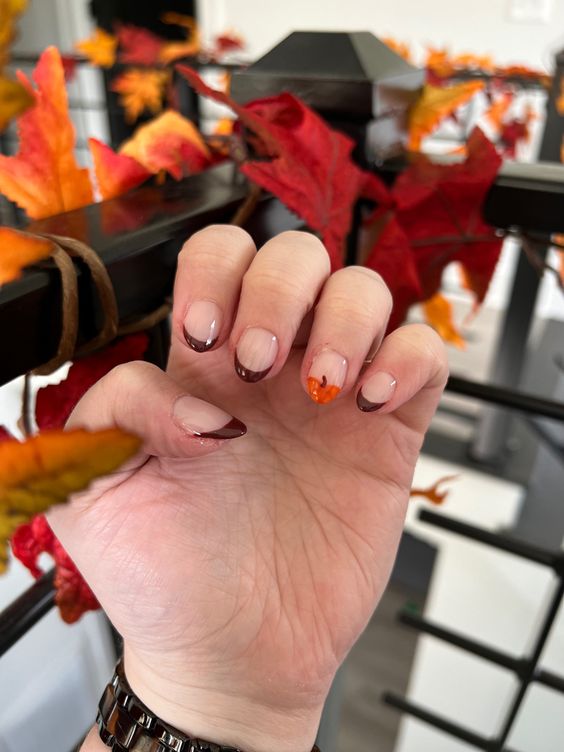 Fall Ombre Magic
Ombre nails are a popular trend that perfectly complements the transition of seasons. Create a gradient effect using autumn-inspired shades, starting with a deep shade at the base of the nail, blending into a lighter hue towards the tips. Consider combinations like deep plum fading into blush pink or forest green transitioning to a sage color. The result is a stunning and mesmerizing ombre effect that captures the essence of fall.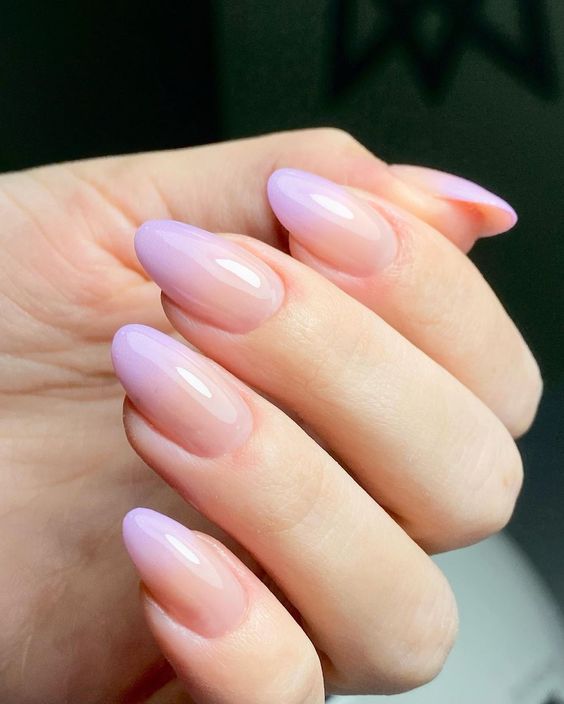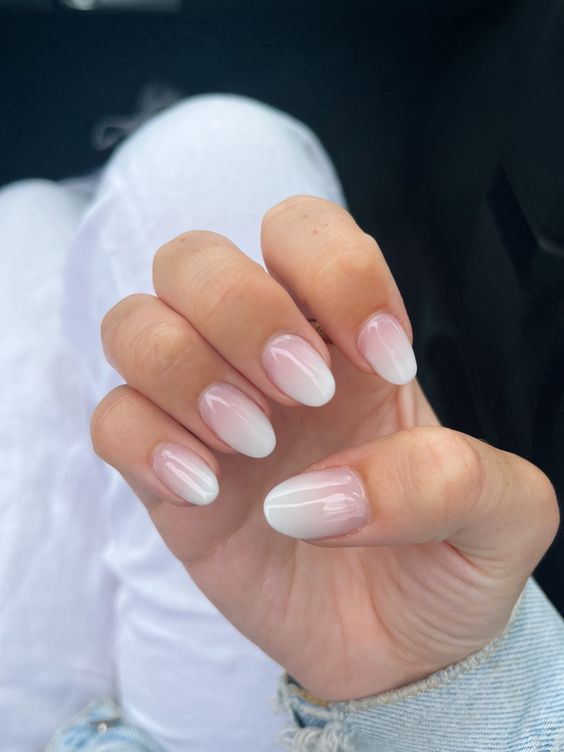 Harvest Moon Glam
Bring the captivating allure of the harvest moon to your nails with this glamorous design. Choose a dark navy or midnight blue shade for the base, reminiscent of the night sky. Then, apply silver or gold accents in crescent shapes to represent the glowing moon. This celestial-inspired nail art will add a touch of mystique and sophistication to your fall look.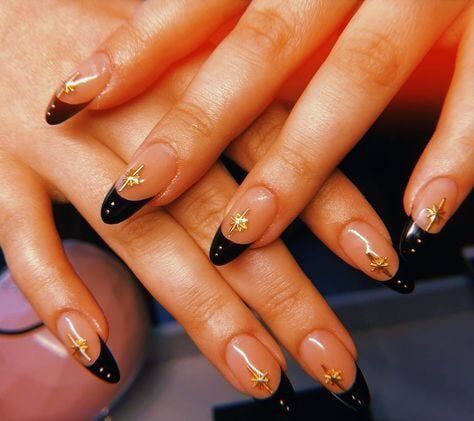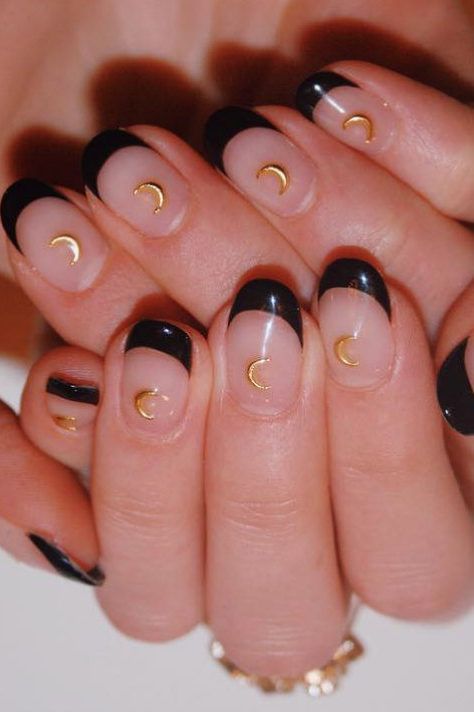 Cozy Flannel Patterns
Who doesn't love a warm flannel shirt during fall? Now you can wear that coziness on your nails too. Select a plaid pattern that combines fall colors like red, mustard yellow, and forest green. With a thin nail art brush, recreate the plaid design on your nails for a trendy and autumnal look that's perfect for any occasion.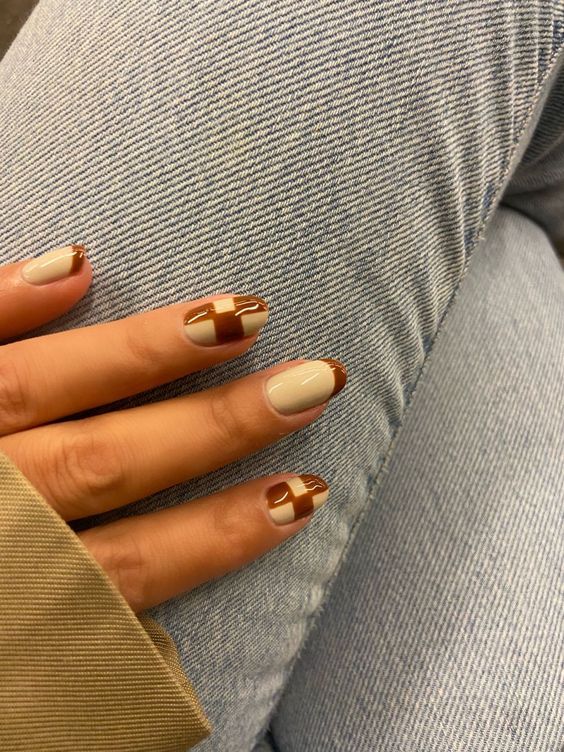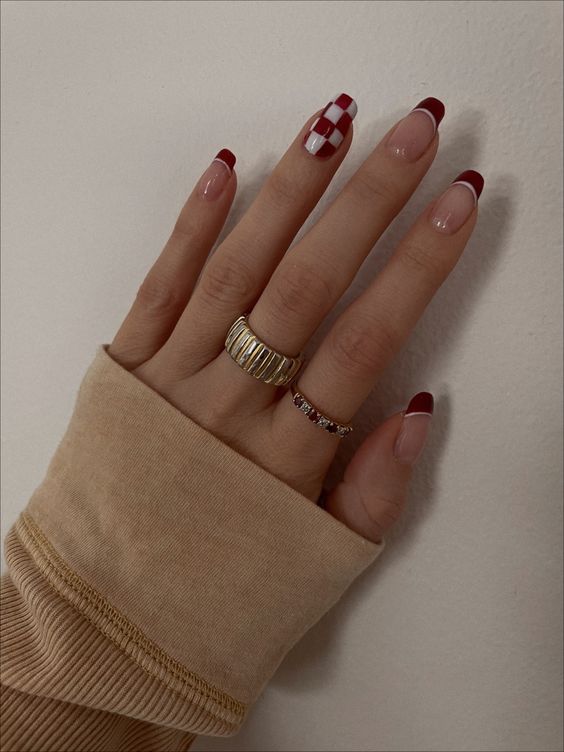 Falling for Acorns
Acorns are a charming symbol of fall, and this nail art celebrates their natural beauty. Start with a light neutral base like cream or beige, and delicately paint small acorn shapes on each nail using shades of brown. Add a touch of sparkle to the acorn caps for a whimsical and enchanting effect that captures the spirit of the season.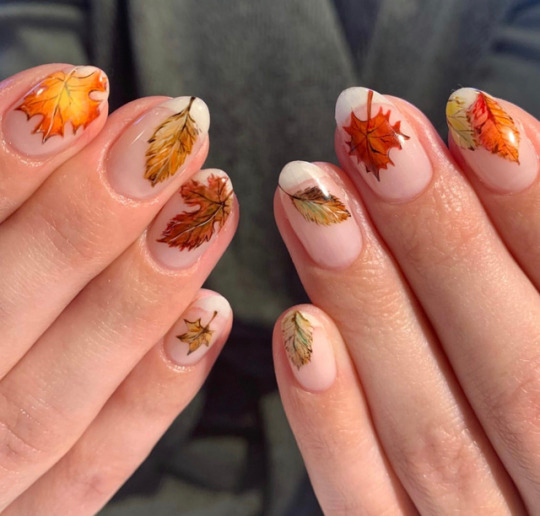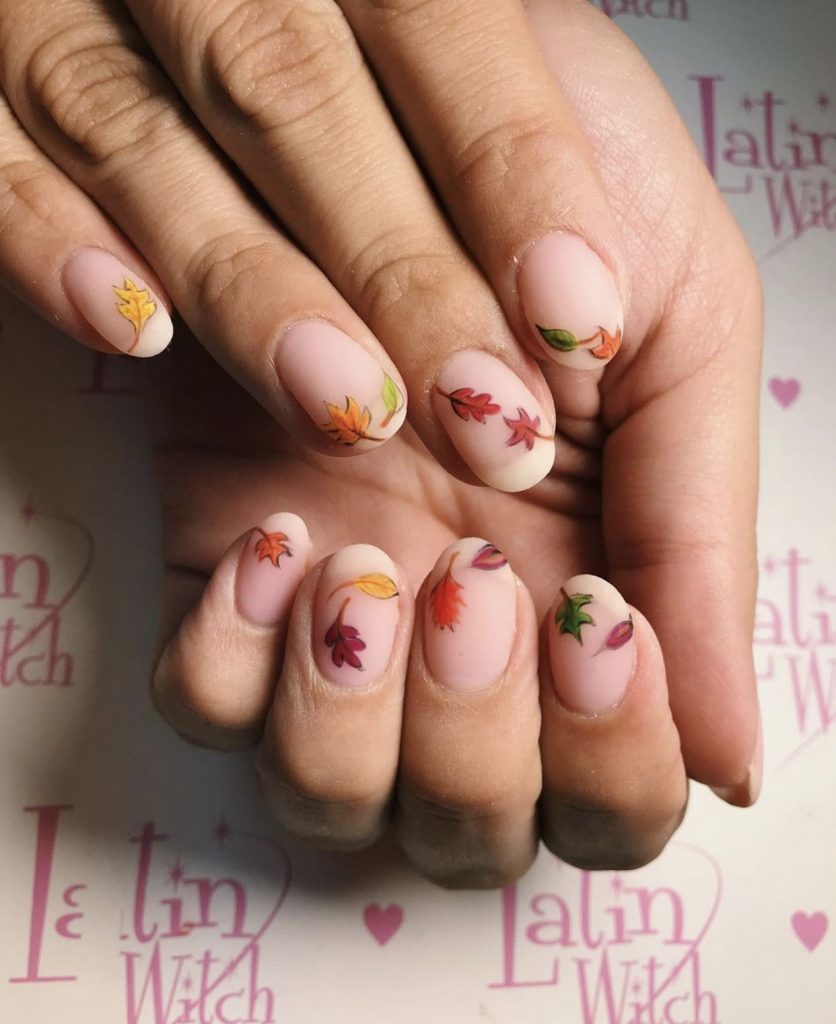 Save Pin