Nails
Seasonal Shades: Uncover the Top Fall 2023 Toe Nail Colors for Trendy Pedicures
As the leaves change color and the air turns crisp, it's time to update your look for the fall season. And what better way to do that than by choosing the perfect nail colors? Fall toe nail colors can add a touch of warmth, elegance, and sophistication to your overall appearance. In this article, we will explore some exciting nail color ideas for fall 2023 that will help you stay on-trend and showcase your unique style. So, let's dive in and discover the perfect shades to adorn your toes this autumn.
Rich Berry Bliss
Fall is the season of deep, rich colors, and berry tones are perfect for capturing the essence of this time of year. From luscious cranberry to vibrant plum, these shades add a touch of luxury to your nails. Consider painting your toes with a glossy burgundy or a matte mulberry shade for a stunning look that exudes confidence and elegance.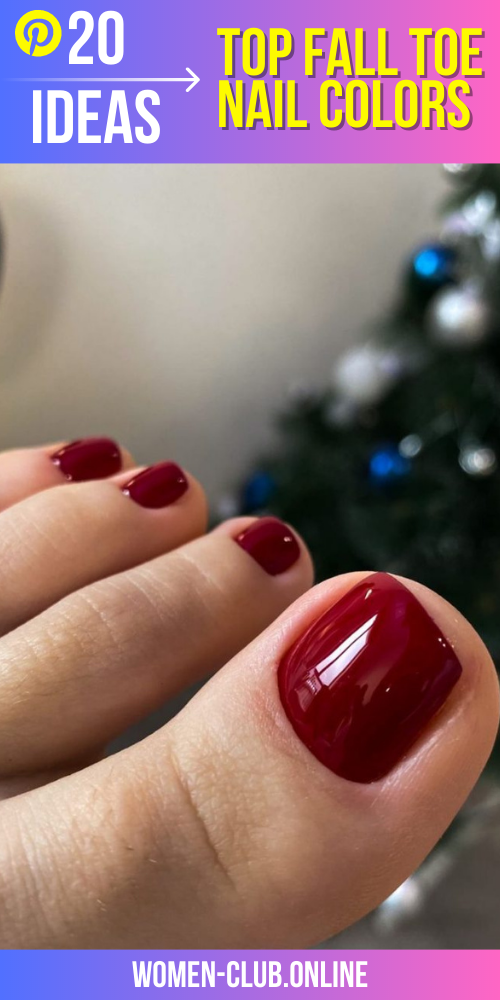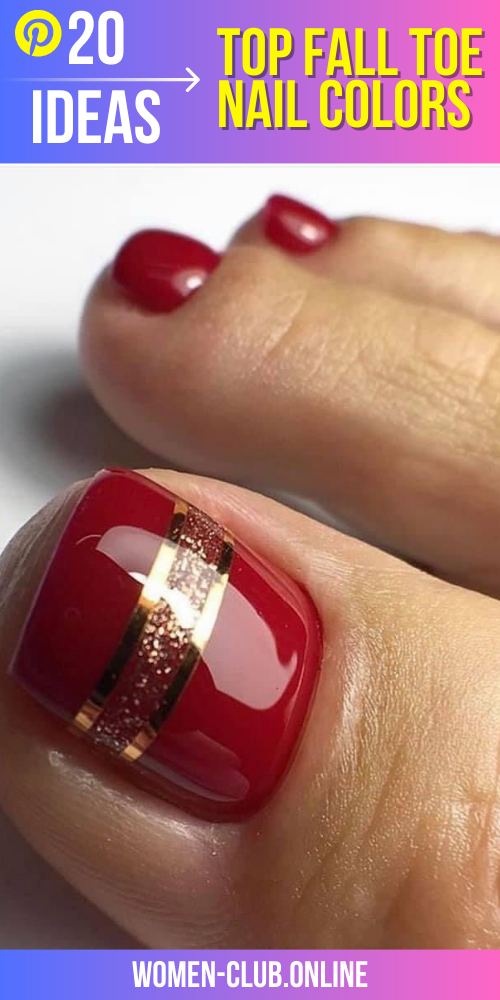 Earthy Neutrals
Neutral tones are versatile and timeless, making them an excellent choice for fall. Embrace the natural beauty of the season by opting for earthy hues such as warm taupe, creamy caramel, or soft beige. These understated colors complement any outfit and provide a sophisticated and polished look that is perfect for both casual and formal occasions.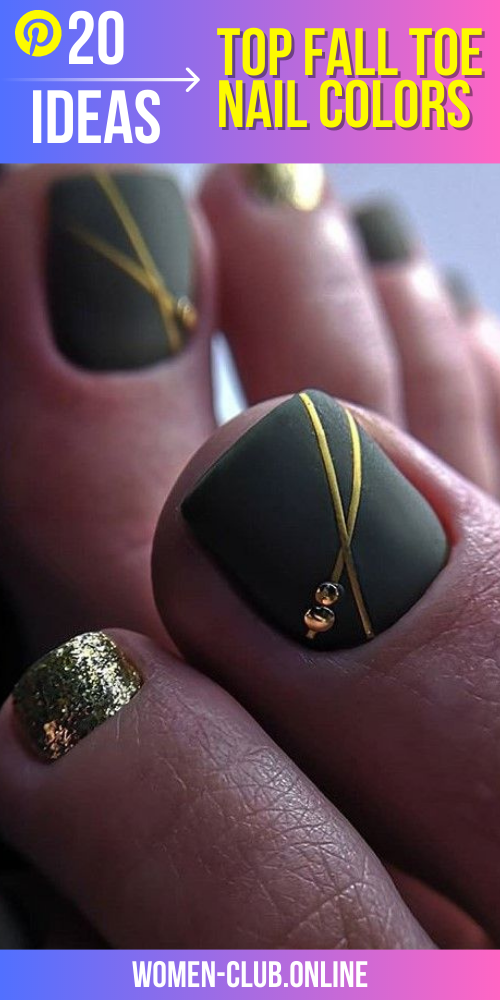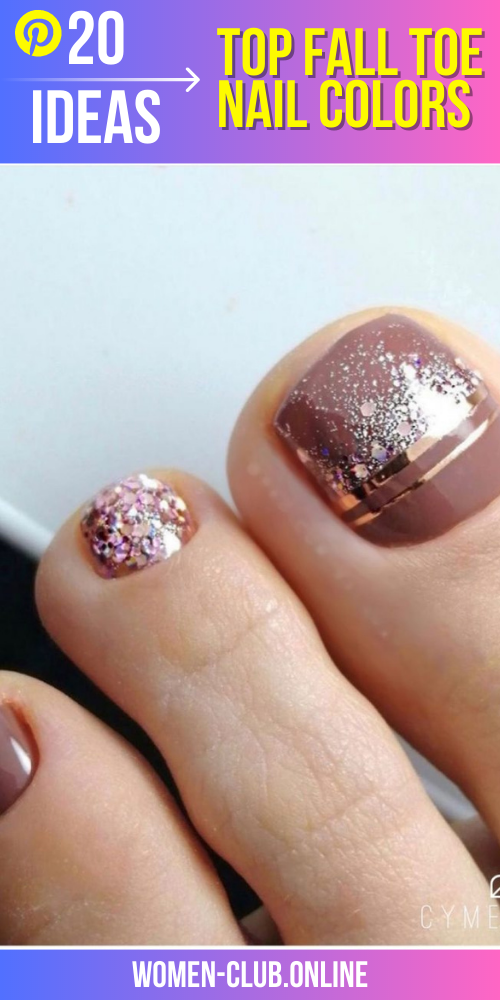 Moody Greys
For a modern and edgy twist, why not try some moody greys? Shades like slate, charcoal, and gunmetal bring a cool and mysterious vibe to your nails. These unconventional colors can be paired with a range of outfits, adding an element of intrigue and individuality to your overall style.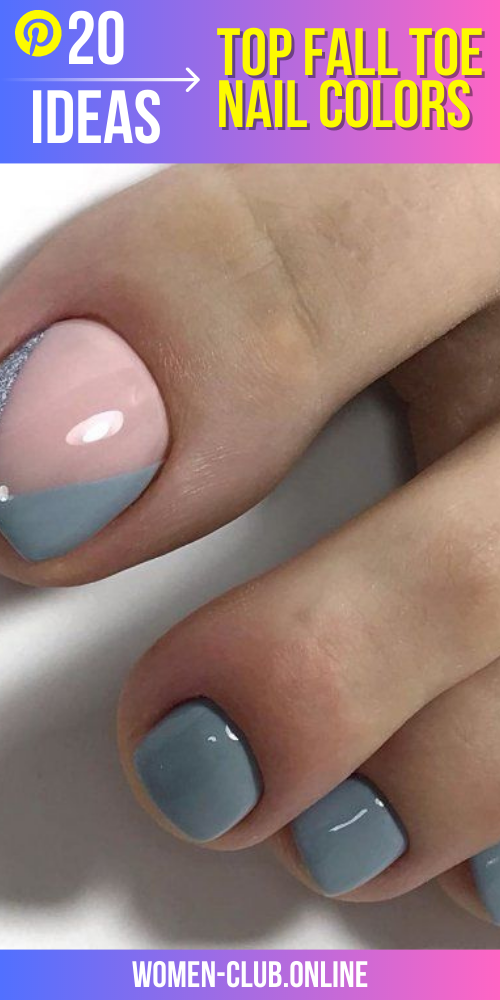 Rustic Orange
Embrace the fiery tones of fall by opting for a rustic orange shade on your toes. This vibrant color captures the warmth and energy of the season and is perfect for making a bold statement. Whether you choose a burnt sienna or a terracotta shade, your toes will radiate the spirit of autumn.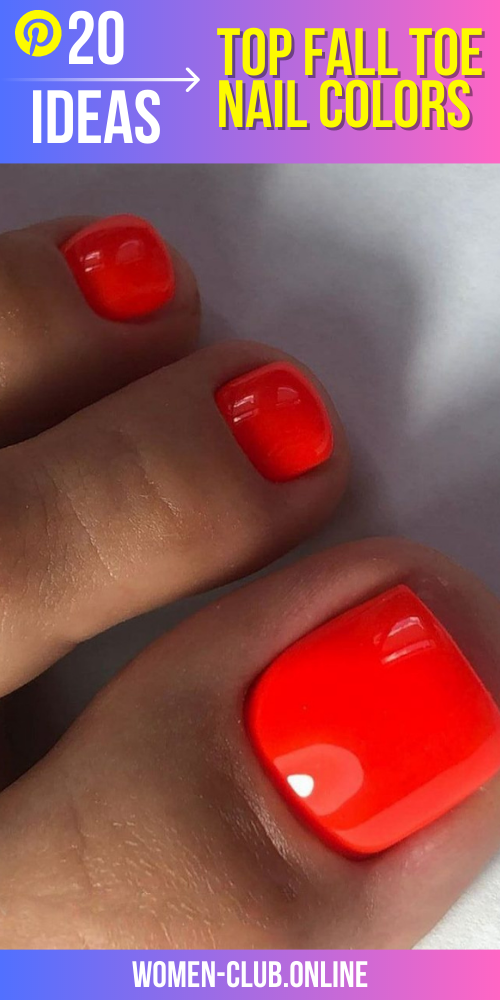 Jewel-Toned Opulence
Fall is also the perfect time to embrace the allure of jewel tones. Deep emerald greens, rich sapphire blues, and luxurious amethyst purples create a sense of opulence and sophistication. These colors make a striking impression and are ideal for those who want to make a bold fashion statement.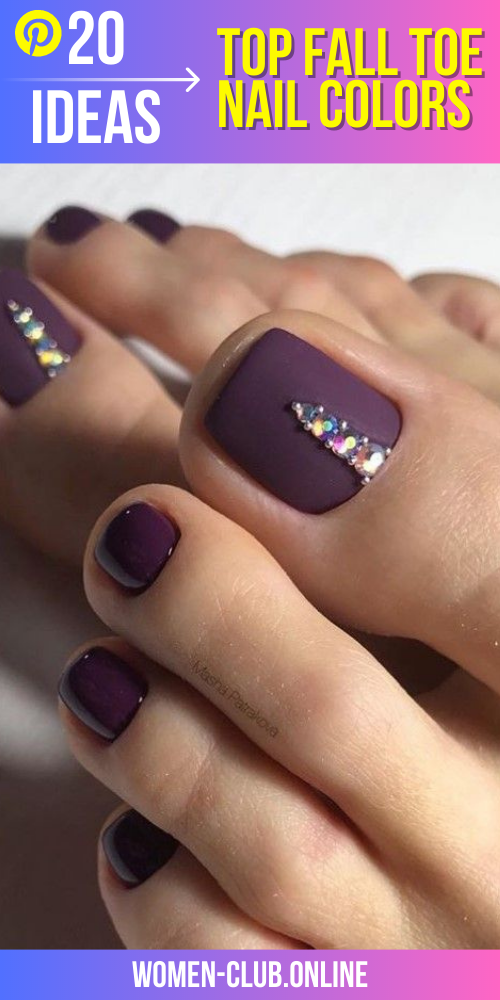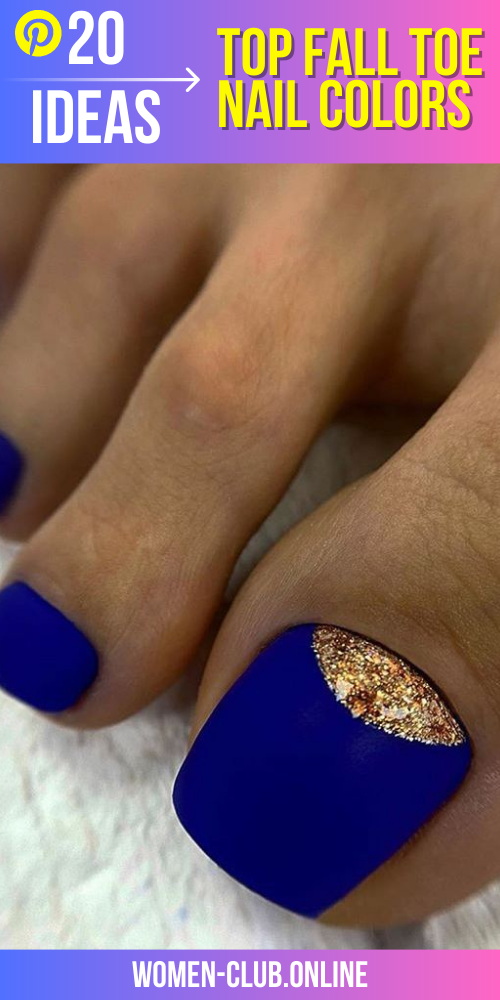 Sophisticated Metallics
Metallic shades add a touch of glamour and shine to your toes. Opt for shades like copper, bronze, or pewter to give your nails a chic and luxurious look. These colors catch the light and create an eye-catching effect that is perfect for special occasions or nights out.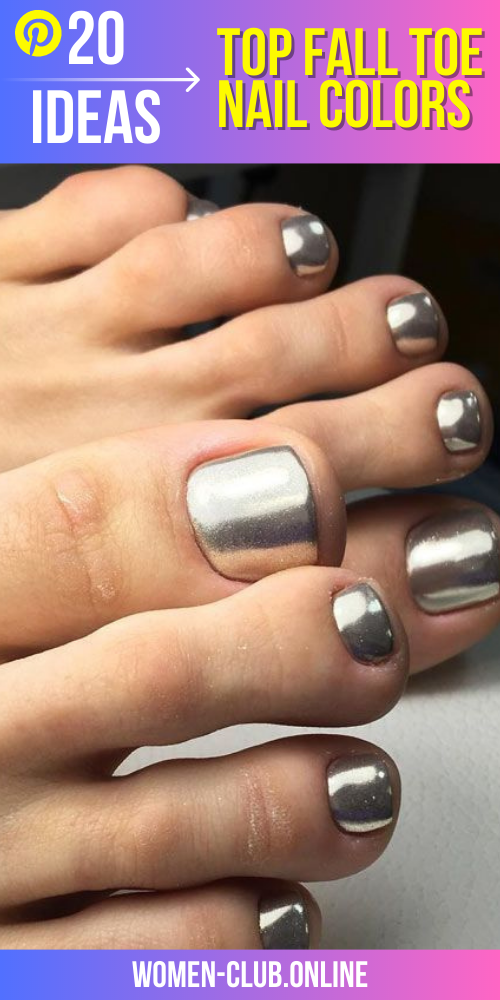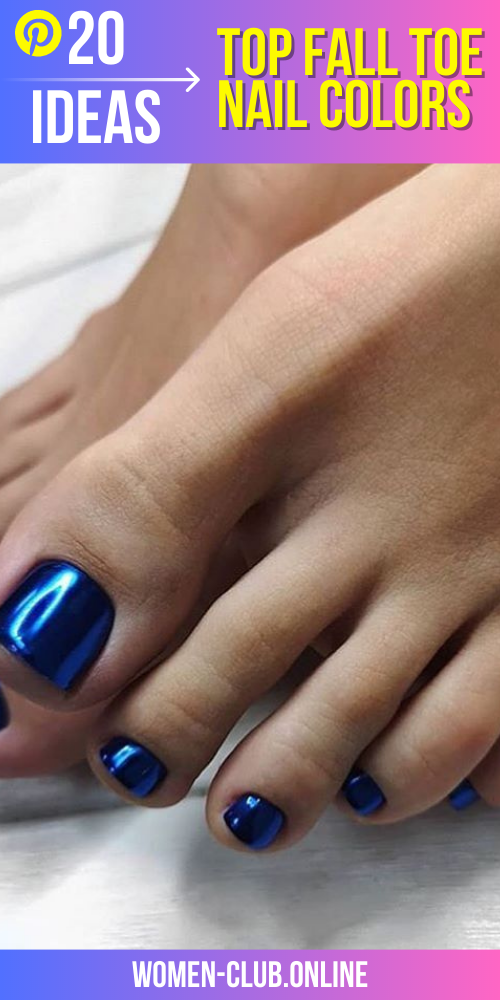 Moody Blues
Blue shades are not just for summer. In fall 2023, deeper and moodier blues are making a statement. Indigo, navy, and midnight blue create a sense of depth and mystery. These captivating colors evoke the feeling of a starry night sky and are a great choice for those who want a touch of drama on their toes.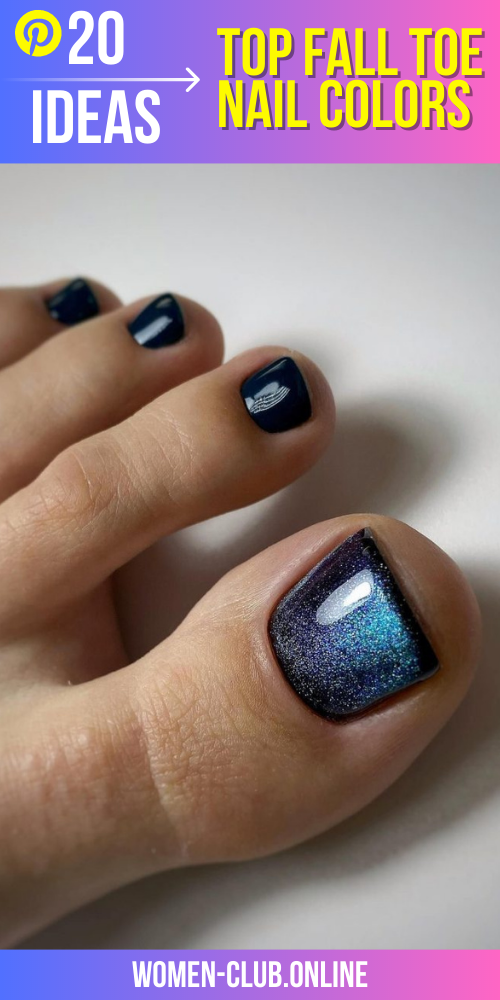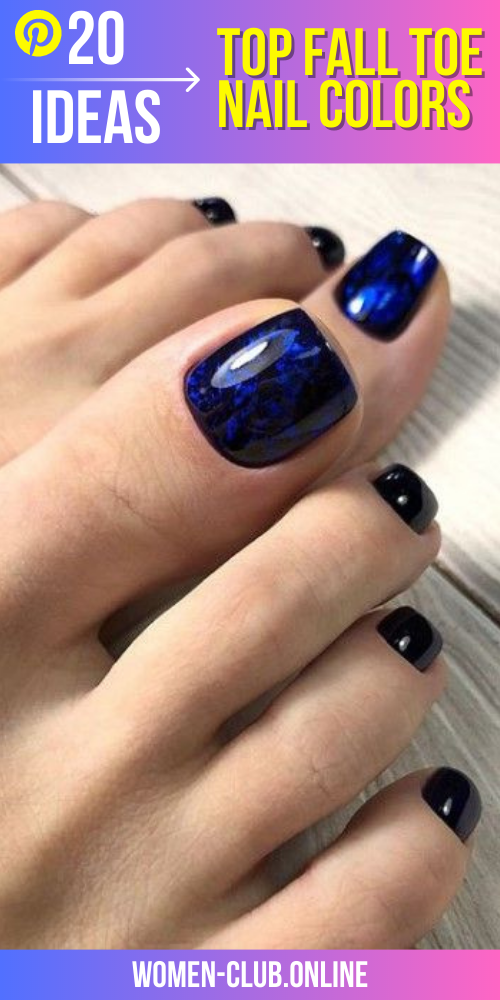 Warm Red Hues
Red nails are a classic choice that never goes out of style, and fall is the perfect time to embrace this timeless trend. Choose shades of red with warm undertones, such as brick red, cinnamon, or burgundy. These colors add a touch of sophistication and elegance to your overall look.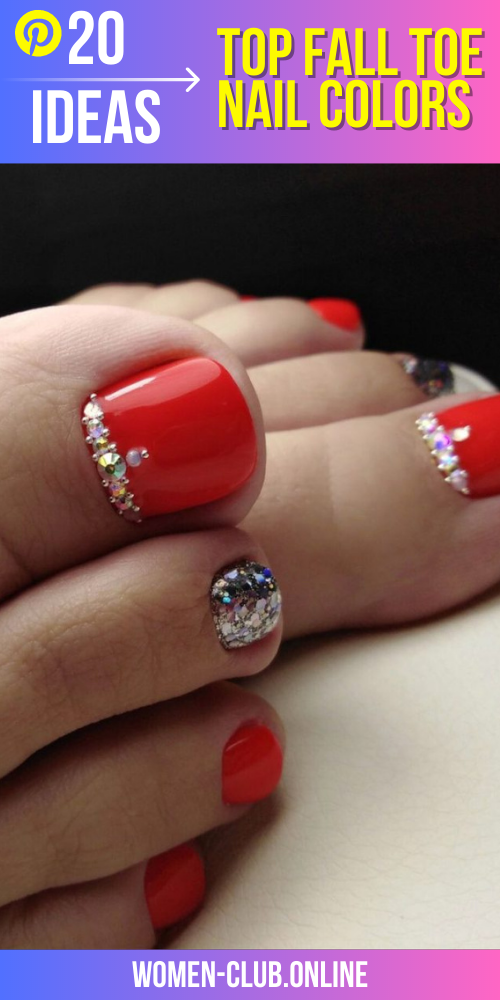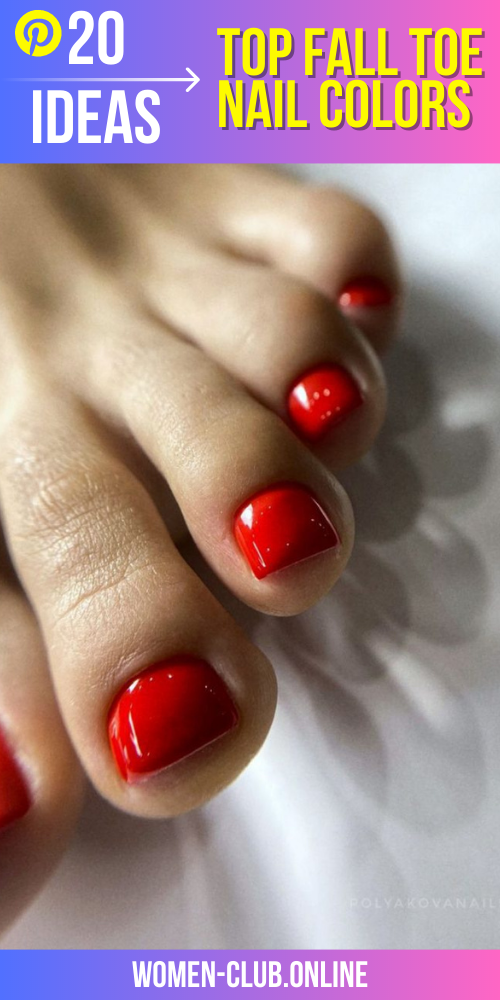 Glamorous Gold
If you want to add a touch of luxury and glamour to your toes, go for gold! Metallic gold nail polish creates a stunning effect that catches the light and instantly elevates your look. Whether you choose a subtle shimmer or a bold metallic finish, gold nails are sure to make a statement and turn heads wherever you go.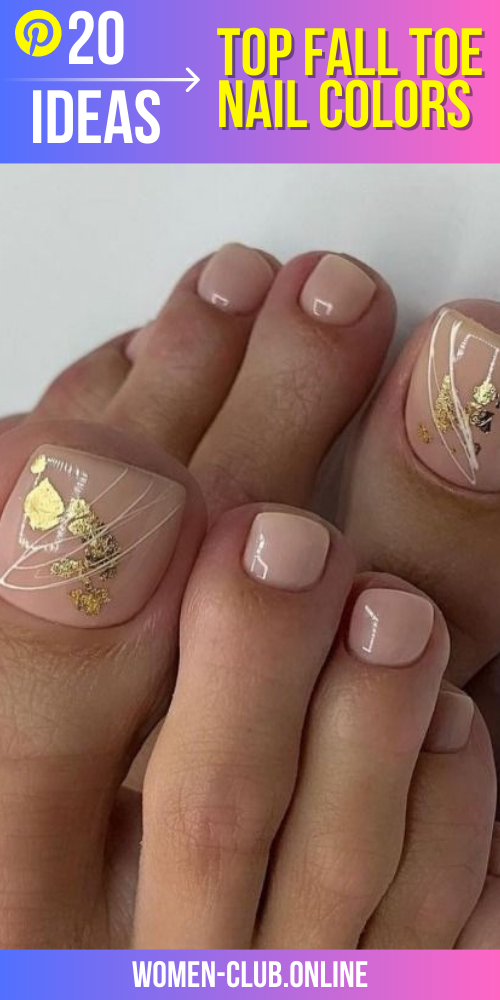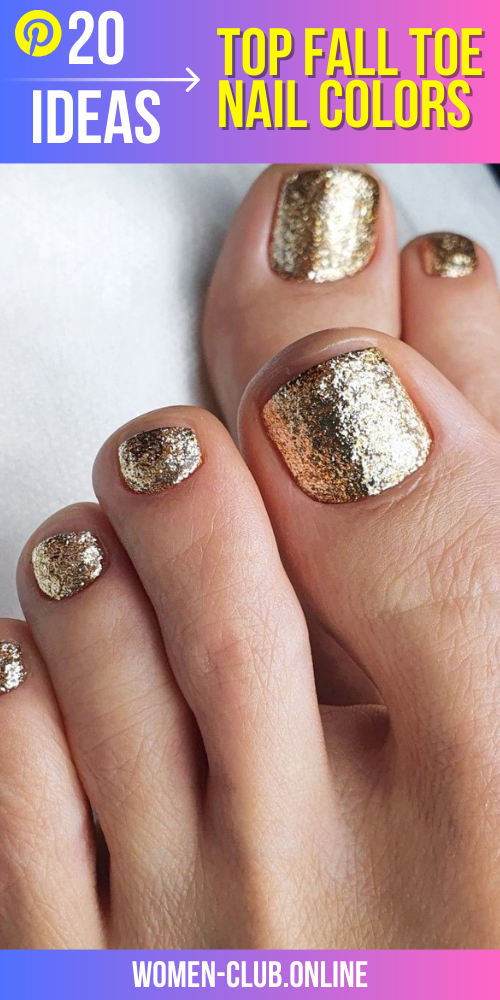 Moody Greens
Green is not only a color for spring; it can also be a stunning choice for fall. Deep, moody greens like forest green, olive, or mossy shades add a unique twist to your nail color palette. These earthy tones complement the changing foliage and bring a sense of tranquility to your overall appearance.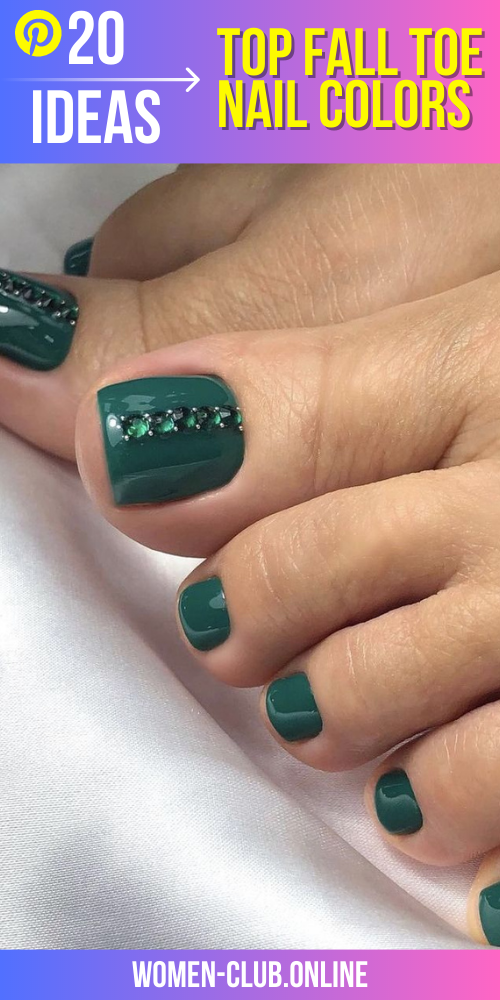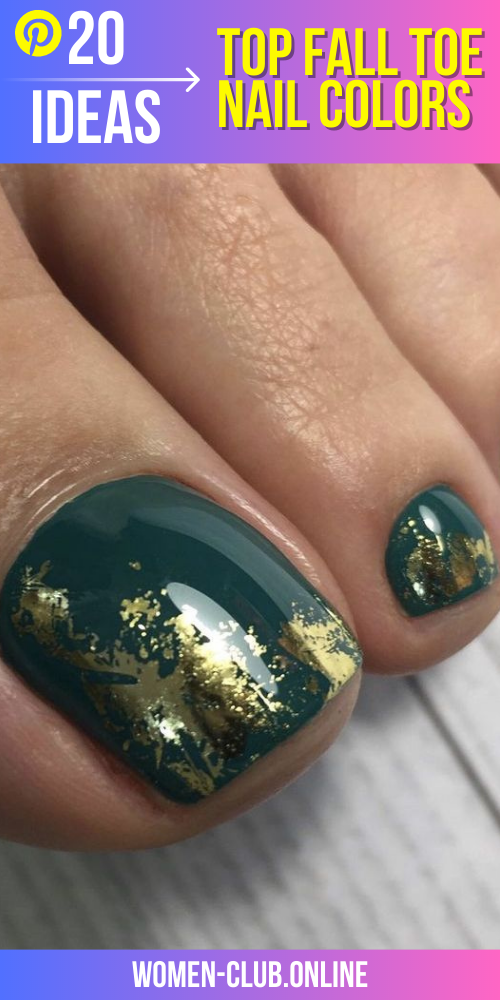 Save Pin