Nails
Fall Vacation Nails 2023 15 Ideas
Fall is a season that exudes warmth and coziness, making it the perfect time to experiment with nail designs that reflect the beauty of nature and the spirit of the season. From rich earthy tones to playful accents, there's a wide range of nail art options to explore. Let's discover some inspiring fall vacation nail ideas that will make your nails stand out wherever you go.
The Warm Palette: Earthy Tones
Embrace the essence of fall with a warm color palette inspired by nature. Think deep burgundies, rustic oranges, and earthy browns. These colors beautifully capture the changing leaves and create a cozy atmosphere. Try a solid burgundy manicure or experiment with a combination of these warm tones for an eye-catching ombré effect.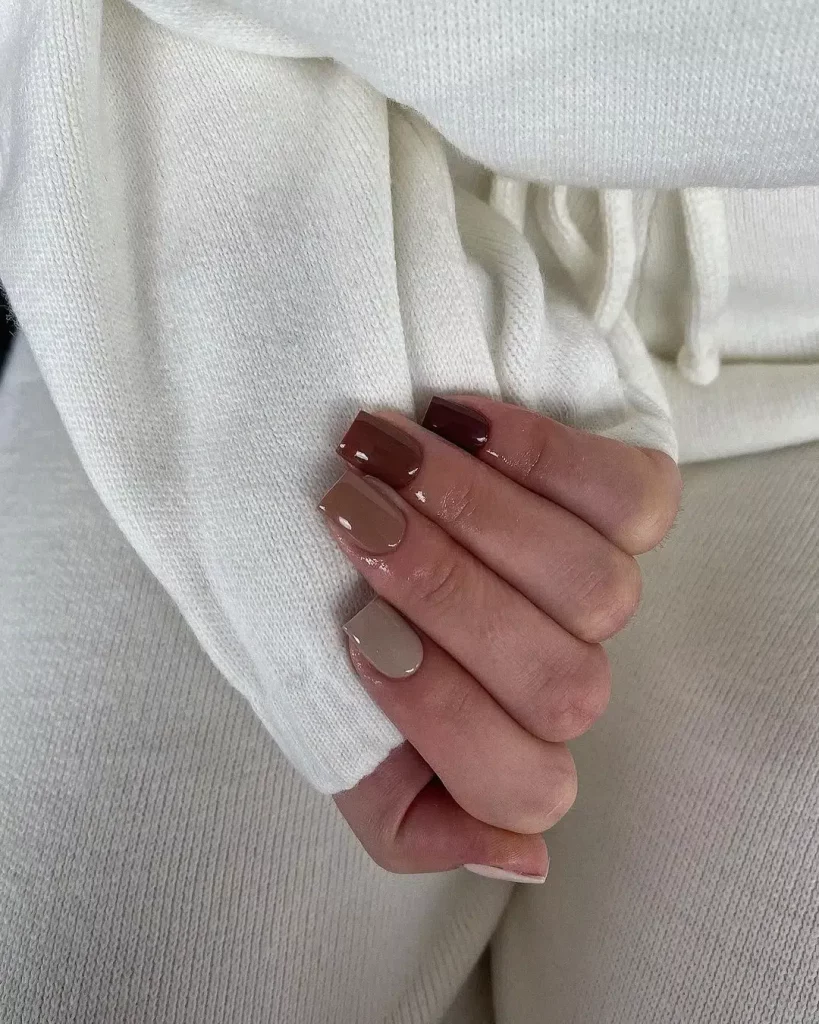 Autumnal Accents: Leaf Designs
What better way to celebrate fall than with leaf-inspired nail designs? Adorn your nails with delicate leaf patterns using stencils, freehand painting, or nail wraps. Opt for classic autumn colors like golden yellows, burnt oranges, and vibrant reds to bring the beauty of the season to your fingertips.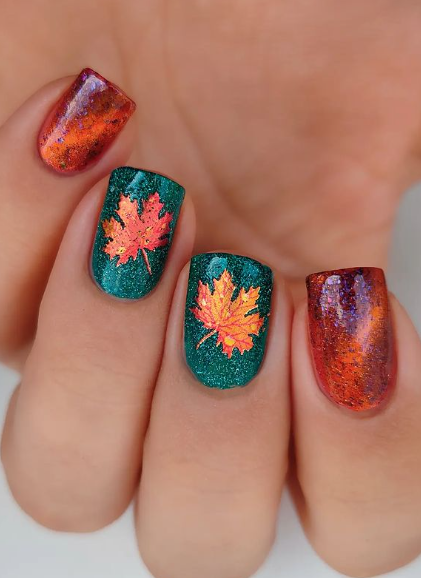 Cozy Knits: Sweater Patterns
As temperatures drop, it's time to cozy up in your favorite sweaters. Why not extend that comfort to your nails? Sweater patterns are a popular choice for fall vacation nails. Mimic the texture of your coziest knits with nail stamping plates or nail stickers. Choose neutral shades like cream, beige, or gray to create a chic and cozy look.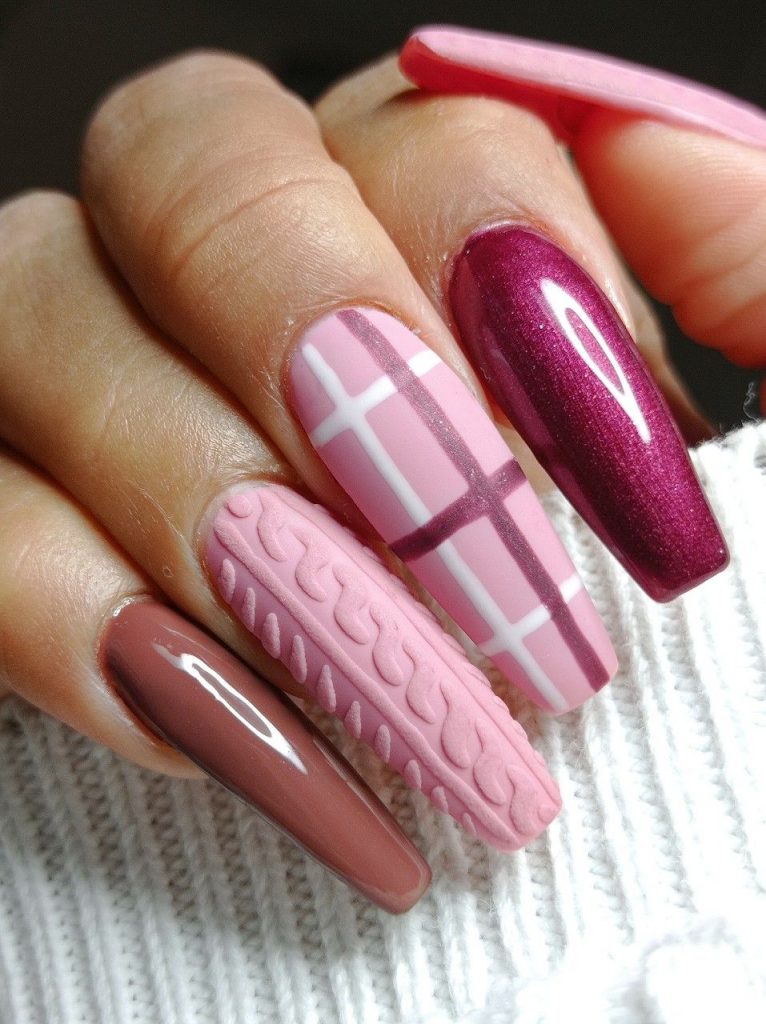 Falling for Glitter: Sparkling Touches
Add a touch of glamour to your fall vacation nails with a sprinkle of glitter. Whether you prefer subtle shimmer or all-out sparkle, glitter can instantly elevate your manicure. Try accent nails with glitter gradients or apply a coat of glitter polish over a solid color. Opt for gold, copper, or bronze tones to complement the warm hues of the season.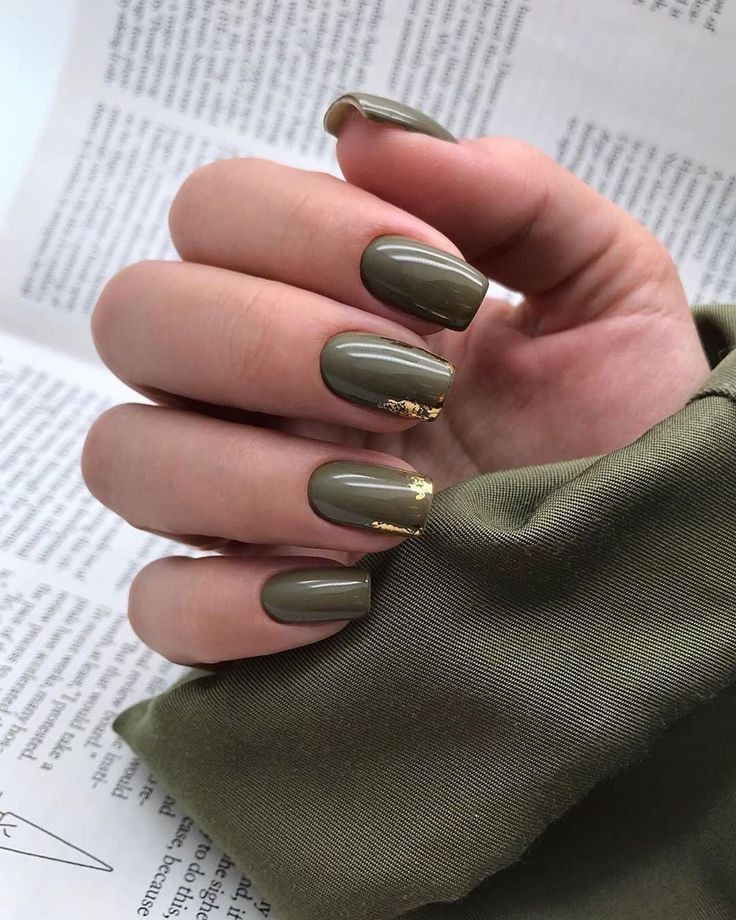 Harvest Hues: Pumpkin Spice Inspirations
Nothing says fall quite like the aroma of pumpkin spice. Capture the essence of this beloved seasonal treat with nail designs inspired by pumpkin spice hues. Choose shades of burnt orange, cinnamon brown, and creamy beige to create stunning nail art. You can incorporate pumpkin motifs or opt for abstract designs that reflect the warm and comforting vibes of the season.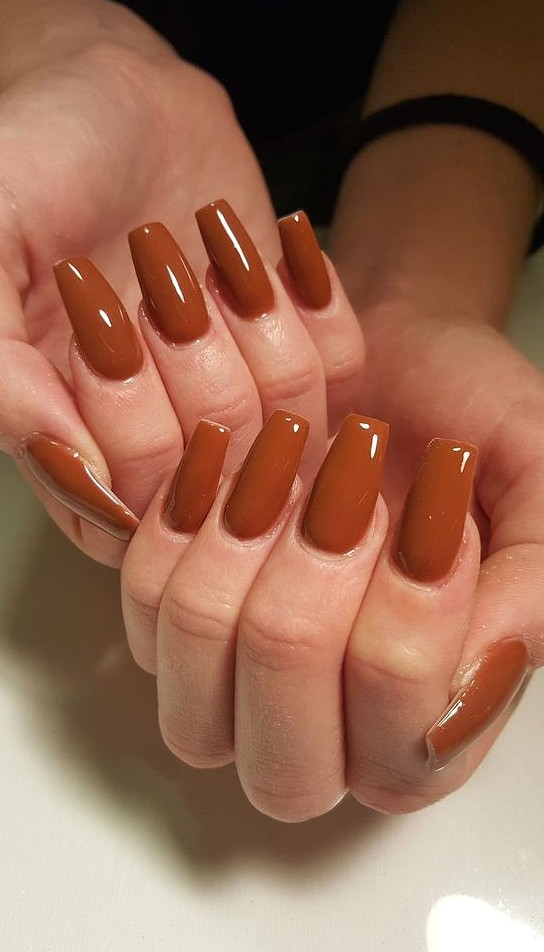 Woodland Wonders: Forest-themed Nails
Step into an enchanting woodland with forest-themed nails. Capture the beauty of nature by showcasing elements like trees, leaves, mushrooms, and cute forest creatures. Use rich greens, deep browns, and vibrant yellows to bring the forest to life on your nails. Add a touch of whimsy by incorporating intricate details and textures.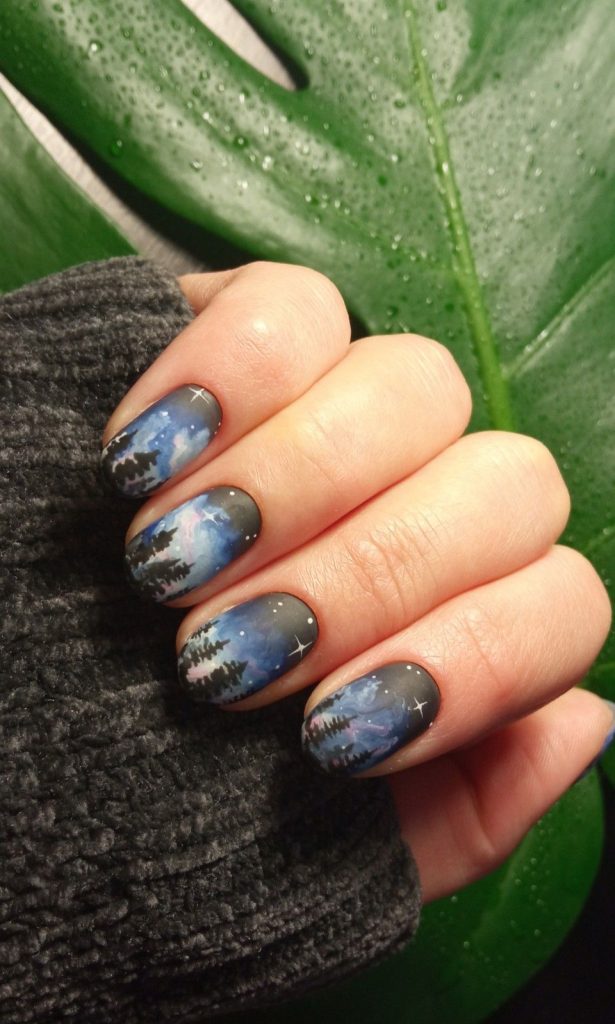 Golden Glam: Metallic Magic
For those who love a touch of luxury, metallic nails are the way to go. Embrace the golden hues of fall by opting for metallic gold or bronze nail polish. You can go for a full manicure or use metallic accents to elevate your nail art. Combine metallic shades with earthy tones for a stunning contrast that exudes elegance and sophistication.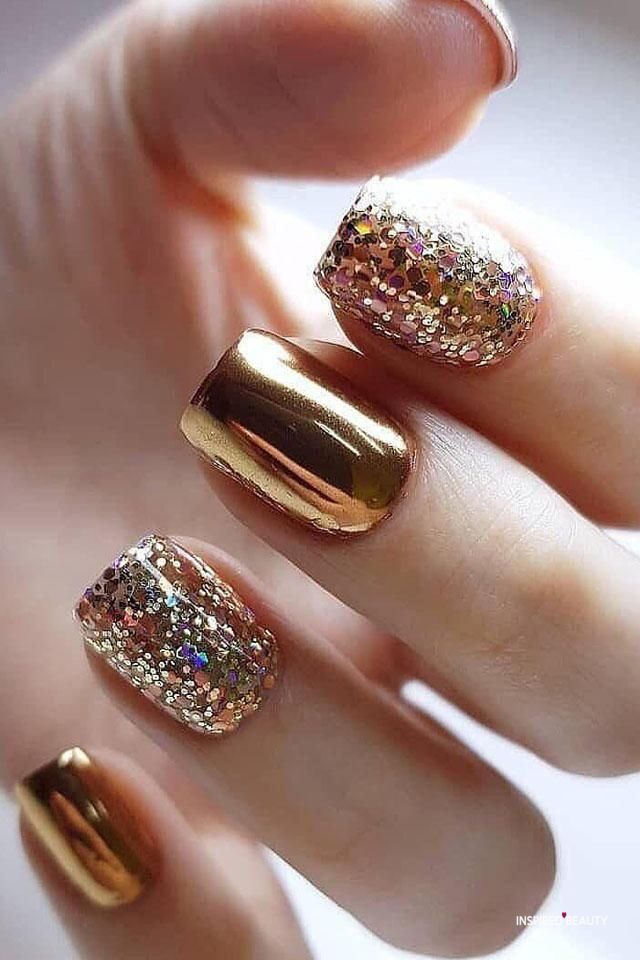 Spooky Chic: Halloween-inspired Nails
If you're planning a fall vacation around Halloween, it's time to get into the spooky spirit with Halloween-inspired nail art. From cute pumpkins to eerie ghosts, there are endless possibilities to showcase your Halloween creativity. Experiment with dark shades like black, deep purple, or blood-red, and incorporate iconic Halloween symbols for a festive touch.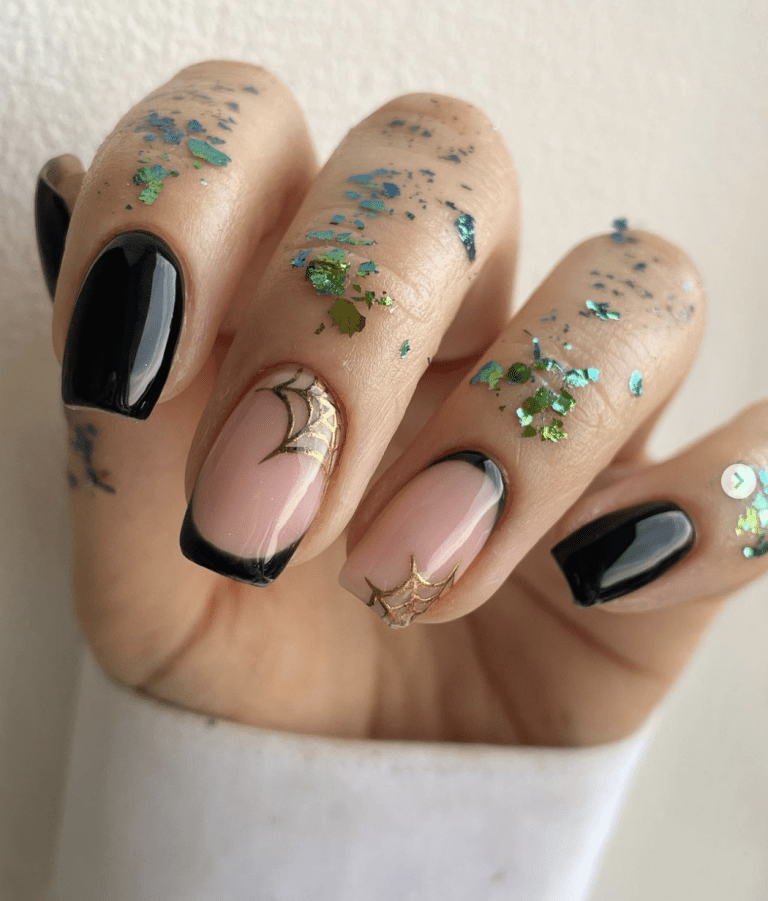 Apple Harvest: Apple-themed Nail Art
Fall is synonymous with apple harvest season, making it a perfect theme for your vacation nails. Create adorable apple-themed nail art using red, green, and brown polishes. You can paint miniature apples, apple baskets, or apple trees on your nails. This playful and vibrant nail art will add a touch of whimsy to your fall vacation look.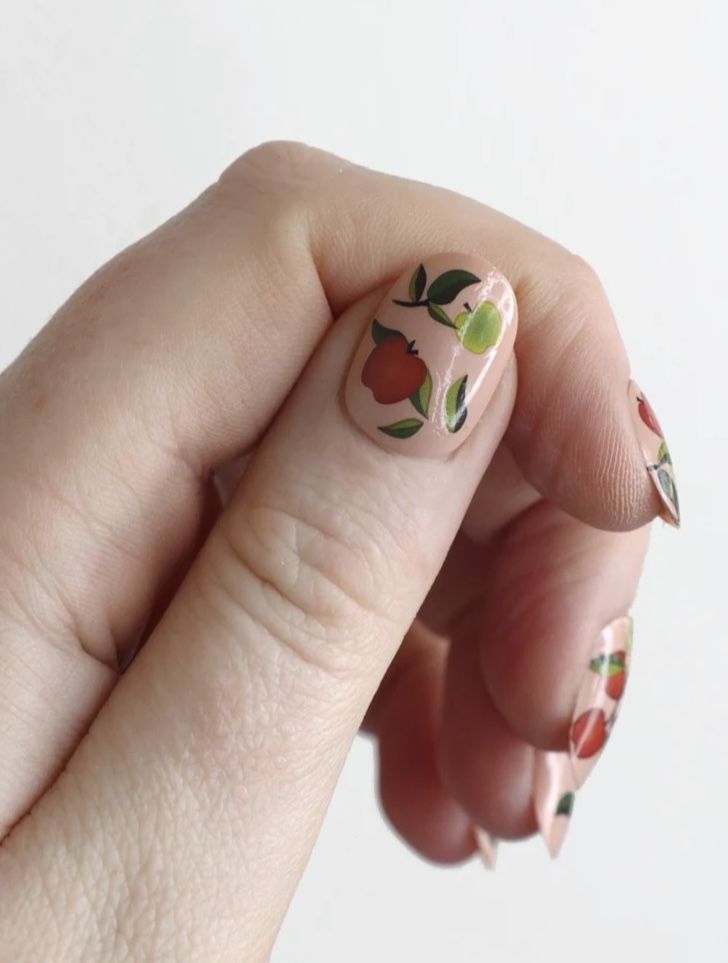 Autumn Sunset: Gradient Ombre
Capture the breathtaking beauty of an autumn sunset on your nails with a gradient ombre design. Blend warm colors like orange, yellow, and pink to create a mesmerizing sunset effect. You can achieve this look using a sponge or nail polish brushes. This nail art idea will evoke a sense of tranquility and romance, perfect for a fall getaway.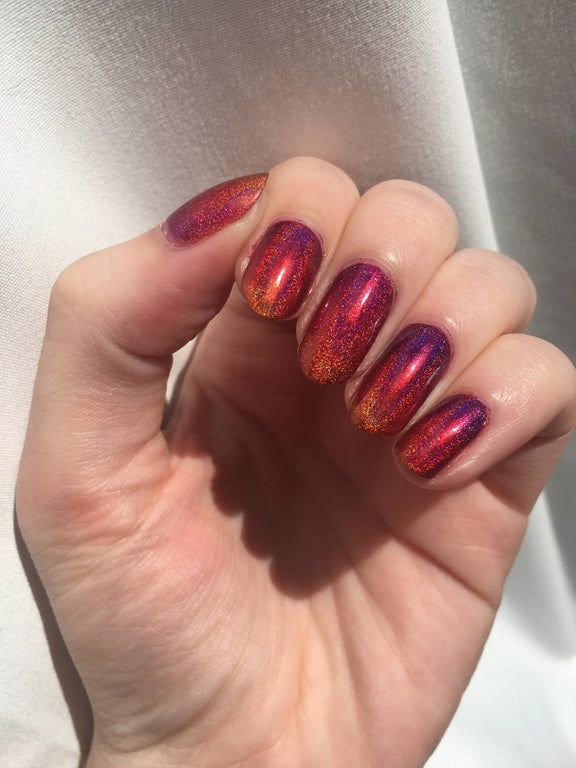 Feeling Fuzzy: Velvet Nails
Indulge in the luxurious texture of velvet nails this fall. Velvet nails mimic the softness and plushness of velvet fabric, creating a unique and eye-catching manicure. Apply a matte base color and sprinkle velvet flocking powder over the wet polish. Gently press the powder onto the nails and brush off the excess for a velvety finish.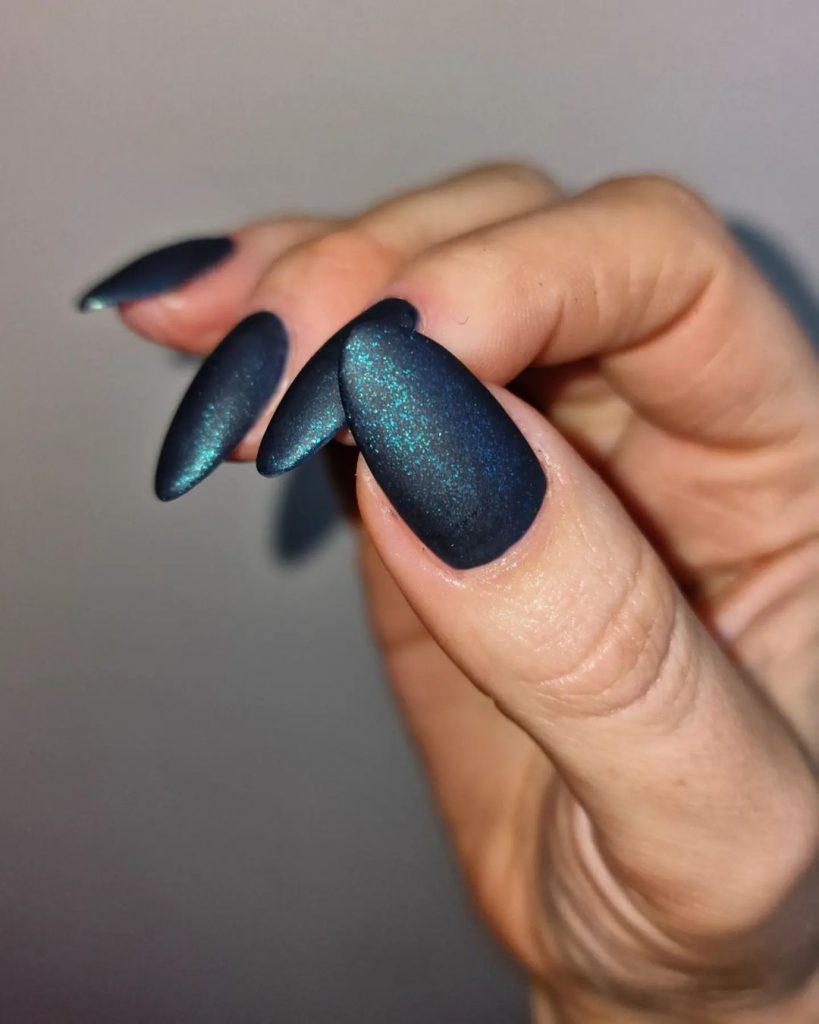 Plaid Perfection: Tartan Patterns
Plaid patterns are a timeless fall classic. Incorporate this iconic design into your fall vacation nails for a chic and sophisticated look. Choose autumnal colors like deep reds, rich greens, and warm browns to create a traditional tartan pattern. You can achieve this look using nail striping tapes or nail art brushes. Plaid nails will add a touch of elegance to any outfit.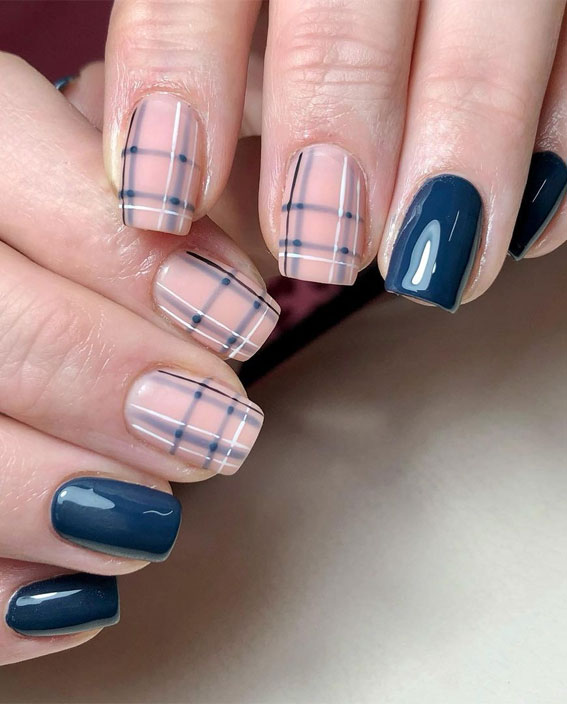 Cute Critters: Animal Nail Art
Bring a playful twist to your fall vacation nails with adorable animal nail art. From squirrels and hedgehogs to owls and foxes, there are plenty of cute critters to choose from. Opt for a neutral base color and paint the animals using fine brushes or nail art pens. This whimsical nail art will bring a smile to your face and showcase your creativity.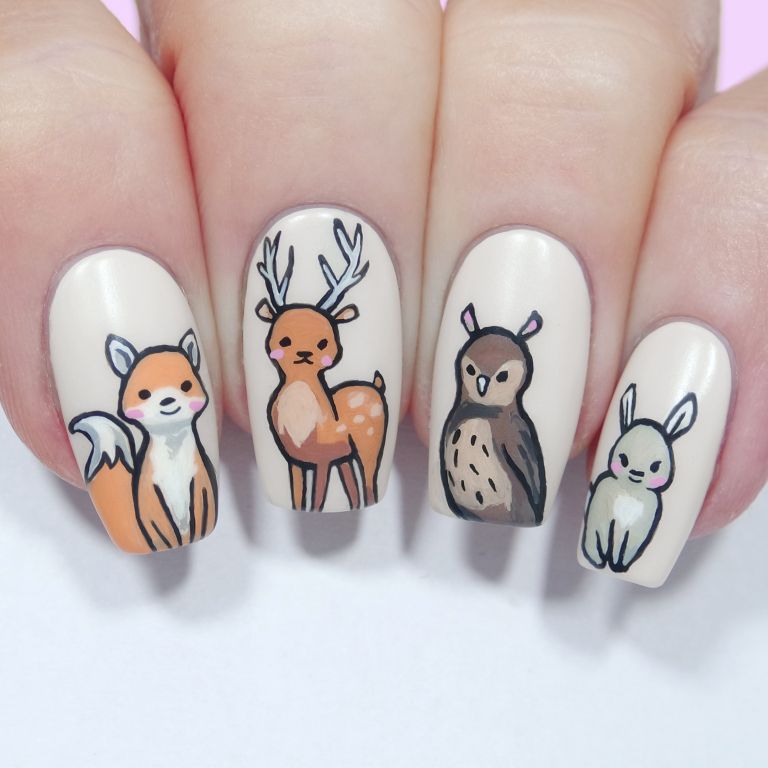 Abstract Autumn: Creative Nail Designs
If you're looking for a more artistic and avant-garde approach to fall vacation nails, abstract designs are the way to go. Experiment with bold colors, geometric shapes, and asymmetrical patterns to create unique and eye-catching nail art. Let your imagination run wild and showcase your artistic side with abstract designs that capture the essence of fall.