Nails
Trending
Milky Way: Fall White Nails 2023 – Creamy Nail Colors and Designs
When it comes to nail trends, white nails have been a constant favorite among fashion-forward individuals. Fall is the perfect time to embrace white nails, as they provide a clean and fresh look that matches the crispness of the season. Whether you prefer a minimalist design or something more intricate, there are numerous white nail ideas that will suit your personal style.
Why White Nails for Fall?
White nails are an excellent choice for fall due to their versatility and ability to pair well with any color palette. They can add a touch of elegance to your overall look and complement the warm hues often associated with the season. Additionally, white nails can create a striking contrast against darker fall clothing, making them a statement accessory.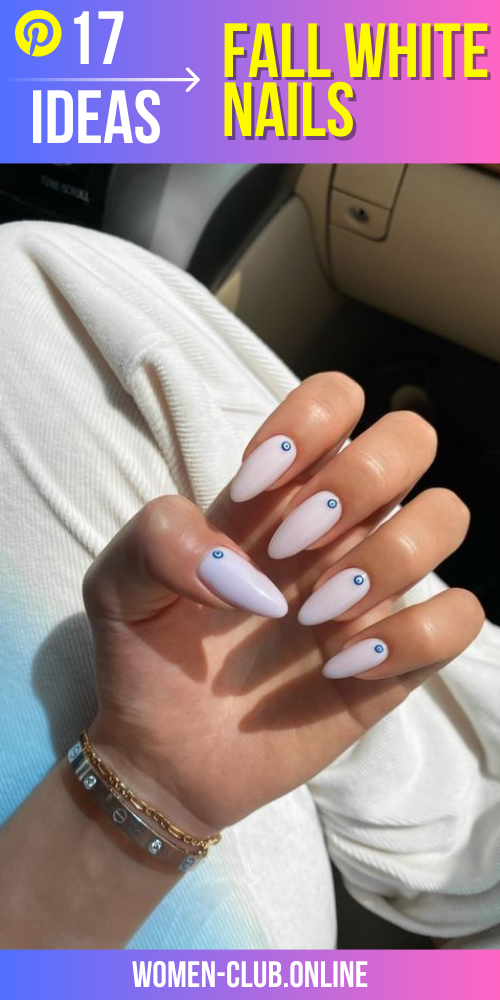 Classic White Nail Designs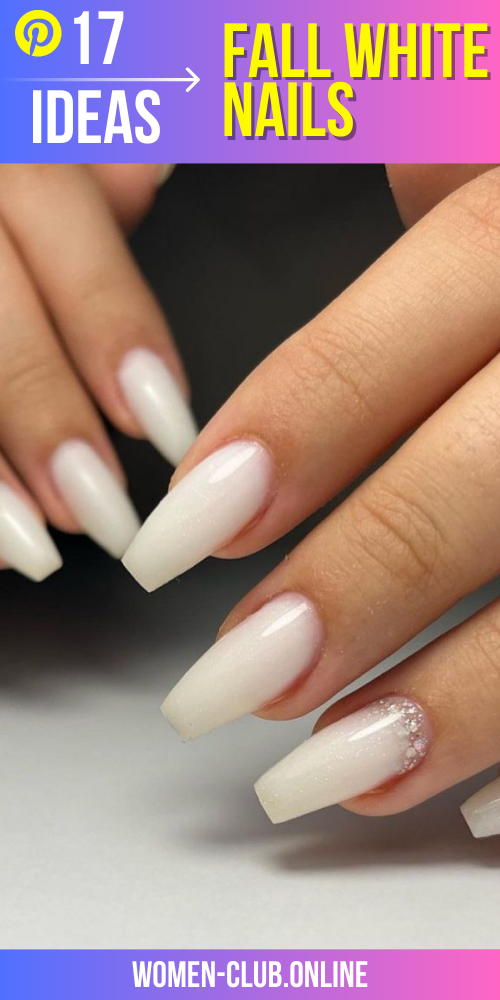 Solid White Nails
A solid white nail design is a simple yet sophisticated choice for fall. It exudes elegance and minimalism while making your nails appear clean and polished. To achieve this look, apply a coat of pure white nail polish and finish with a glossy top coat for a sleek finish.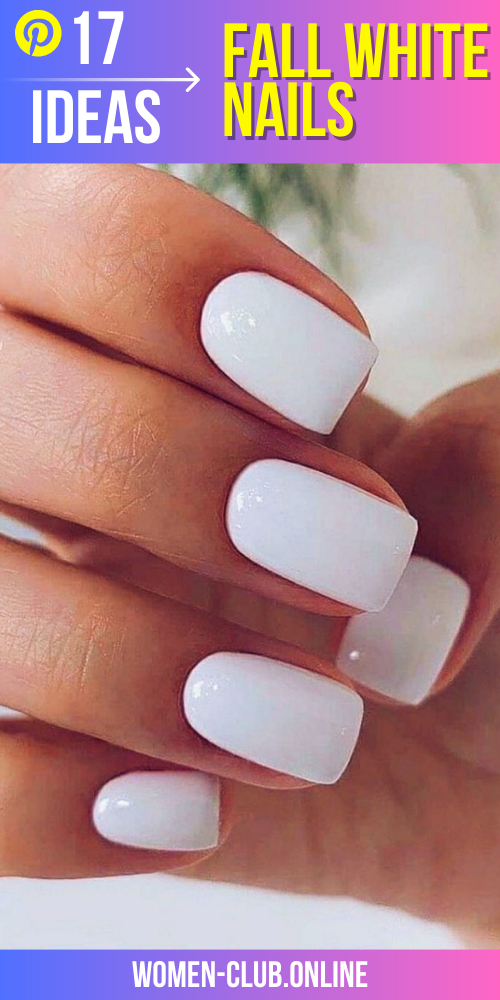 French Tips
French tip nails with a white base are a timeless option that never goes out of style. This design adds a subtle twist to the classic French manicure, giving it a modern and chic appearance. To achieve this look, paint your nails with a white base color and create a thin white tip using a nail guide or freehand technique.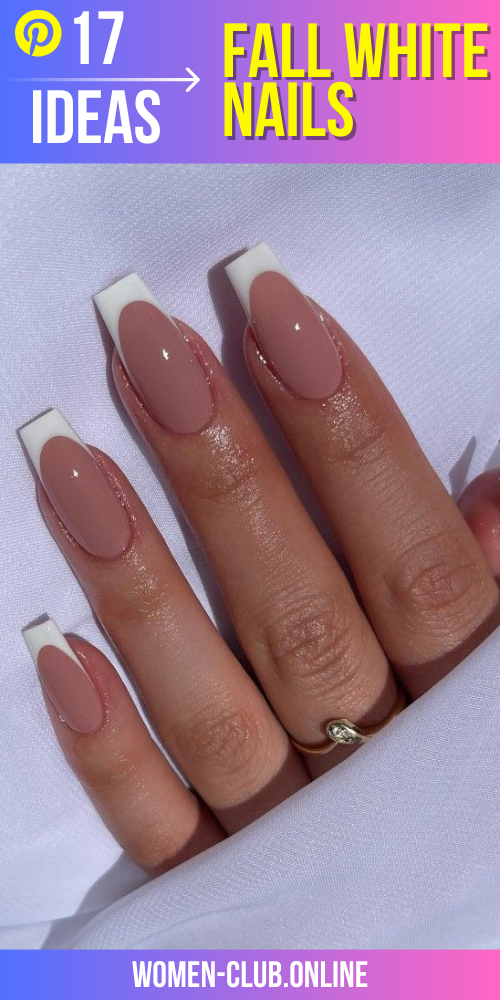 White Matte Nails
Matte white nails offer a sophisticated and velvety finish that adds a touch of luxury to your fall look. Opting for a matte top coat can transform any white nail design into a trendy and modern statement. Matte white nails work well with any nail shape and are perfect for those who prefer a more muted and understated look.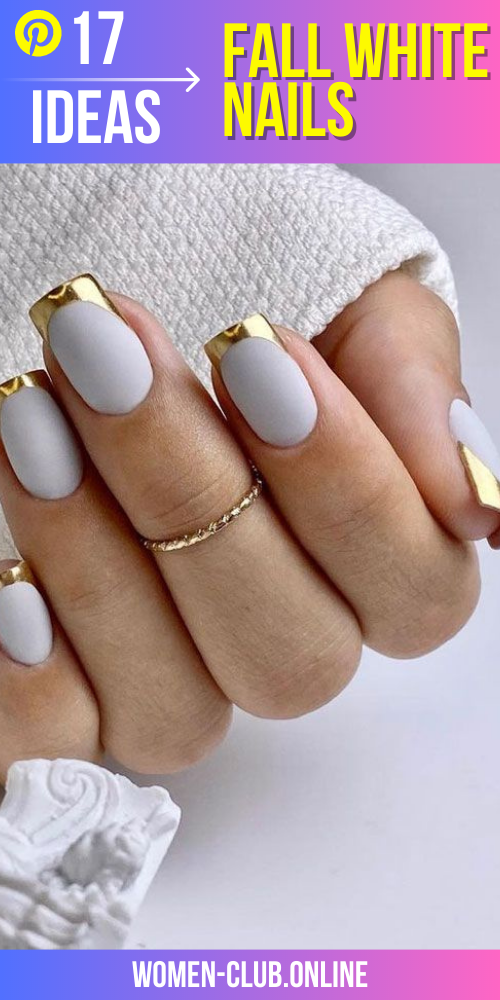 Intricate White Nail Designs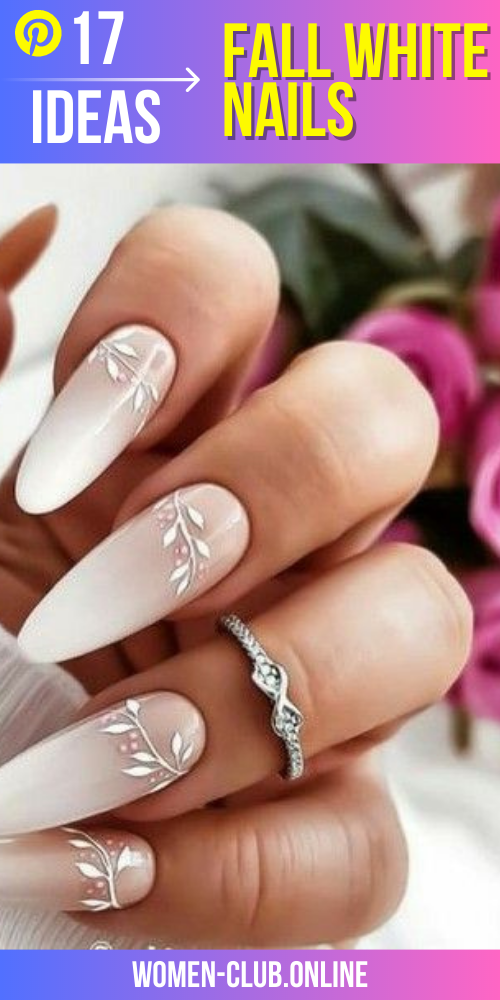 White Lace Nails
Lace-inspired white nails are a delicate and feminine choice for fall. This design mimics the intricate patterns of lace, adding a touch of elegance to your manicure. You can achieve this look by using lace nail stickers or stamping plates to create delicate lace patterns on a white base.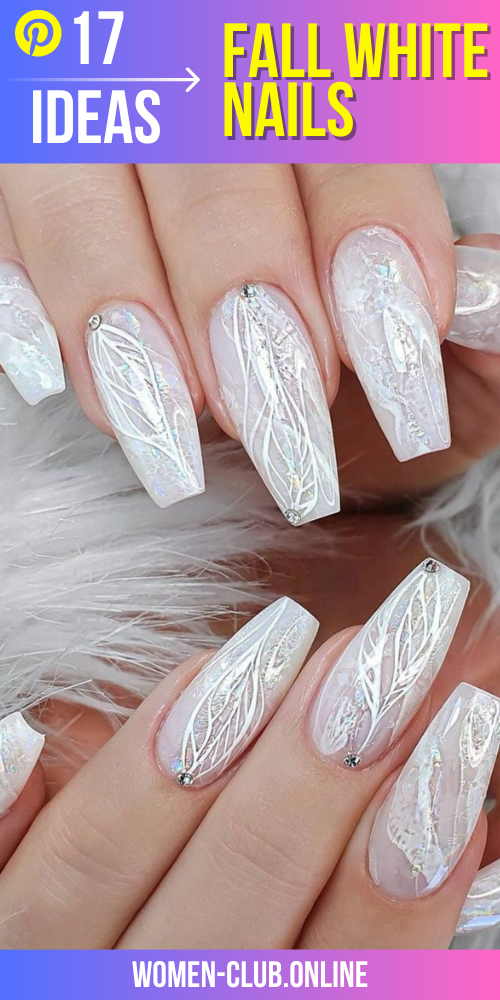 White Marble Nails
Marble nails have been a popular trend for a while, and incorporating white marble designs into your fall manicure is a great way to stay on-trend. The swirling patterns of white marble nails add depth and sophistication to your nails, making them a stylish choice for any occasion.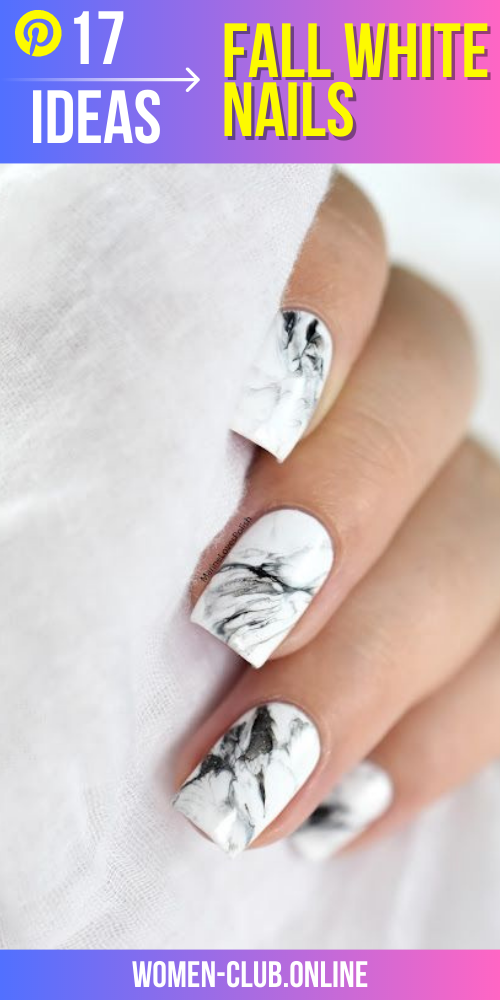 White Floral Nails
Embrace the beauty of nature with white floral nails for fall. These designs feature delicate flowers painted on a white base, creating a romantic and whimsical look. You can choose to paint full flowers or create minimalist floral accents for a more subtle effect.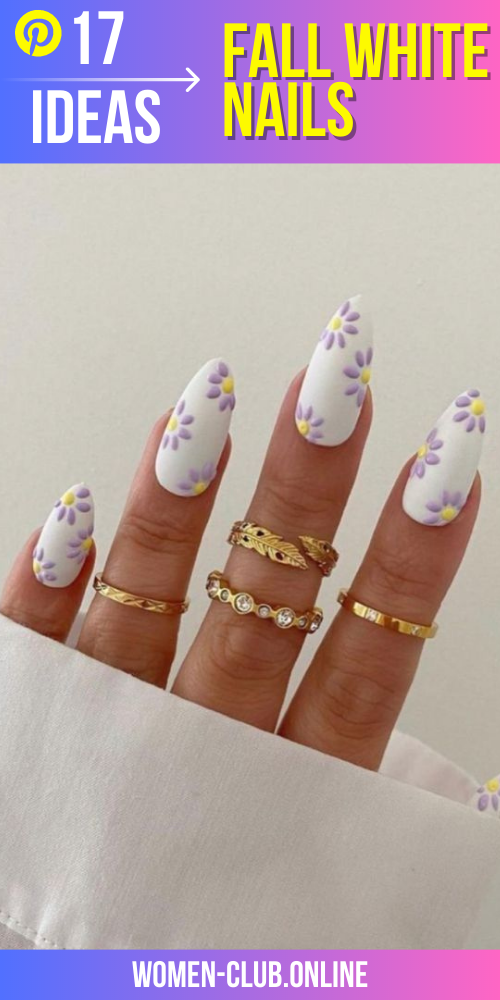 White Nails with Accents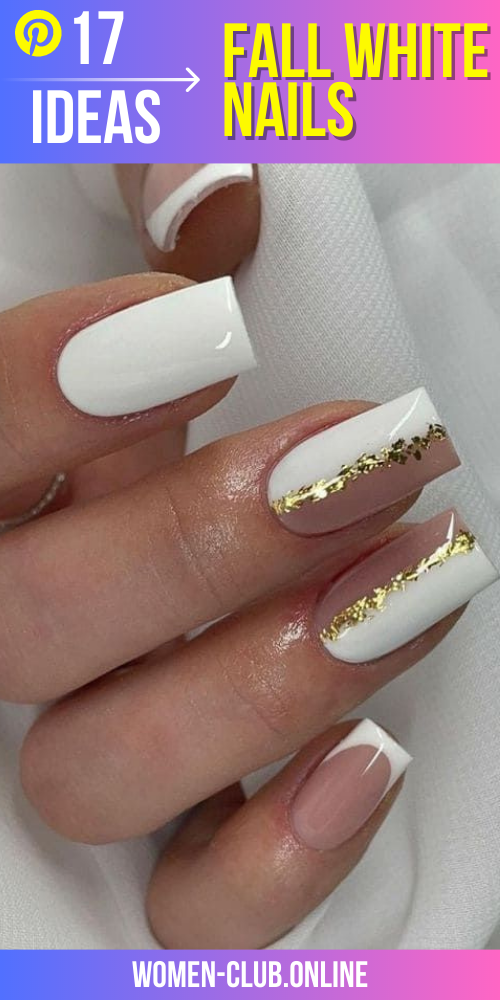 Glittery White Nails
Add some sparkle to your white nails with a touch of glitter. Glittery white nails can elevate your manicure and make it stand out. Apply a coat of white nail polish and add a layer of glitter polish on top or create glittery accents on a few nails for a dazzling effect.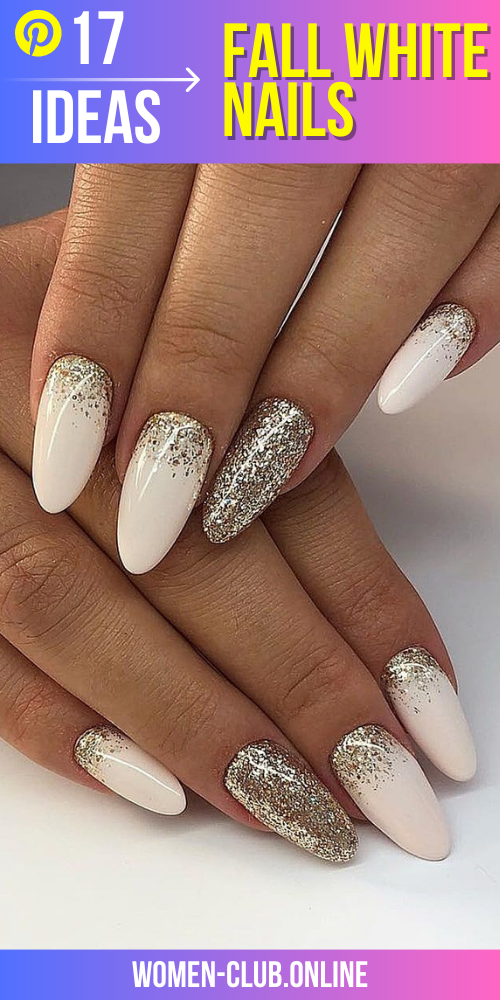 White and Gold Combination
Combining white with gold accents creates a luxurious and regal look for fall. The contrast between the white base and the shimmering gold elements adds a touch of glamour to your manicure. You can opt for gold foil, gold studs, or gold nail art to achieve this captivating design.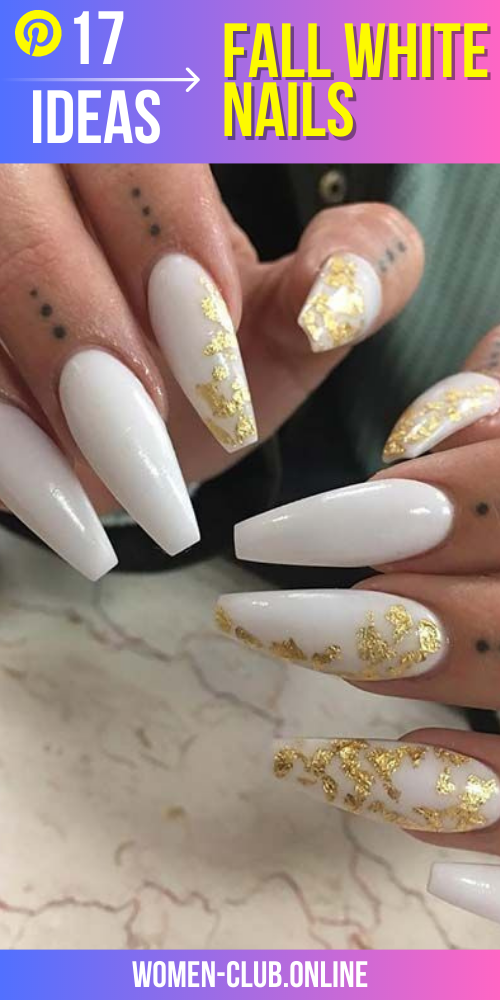 White and Silver Combination
For a sleek and modern look, consider combining white nails with silver accents. The cool undertones of silver complement the crispness of white, creating a chic and sophisticated manicure. Silver foil, metallic silver stripes, or silver glitter can be used to add the desired silver accents.
White Nails with Patterns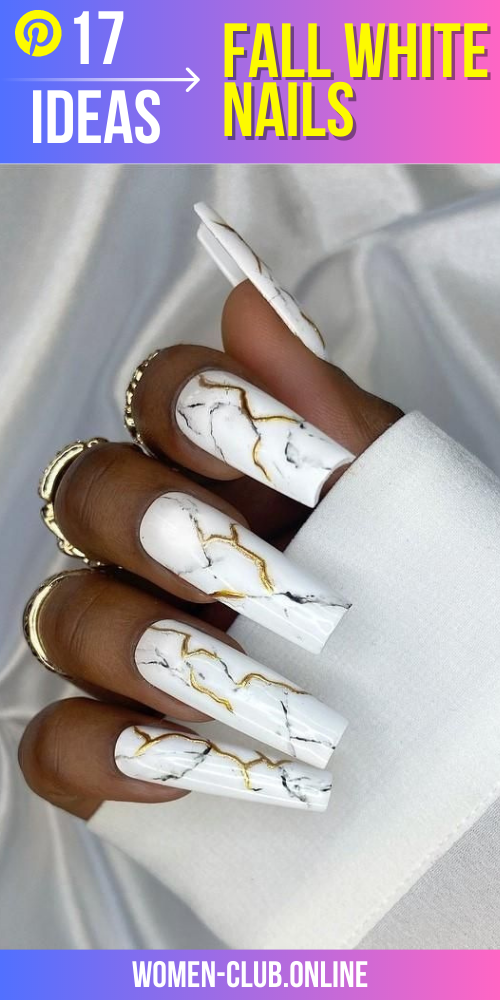 Polka Dot Nails
Polka dot nails add a playful and retro touch to your white manicure. Use a dotting tool or a toothpick to create evenly spaced polka dots on a white base. You can experiment with different sizes and colors for the dots to customize the design according to your preference.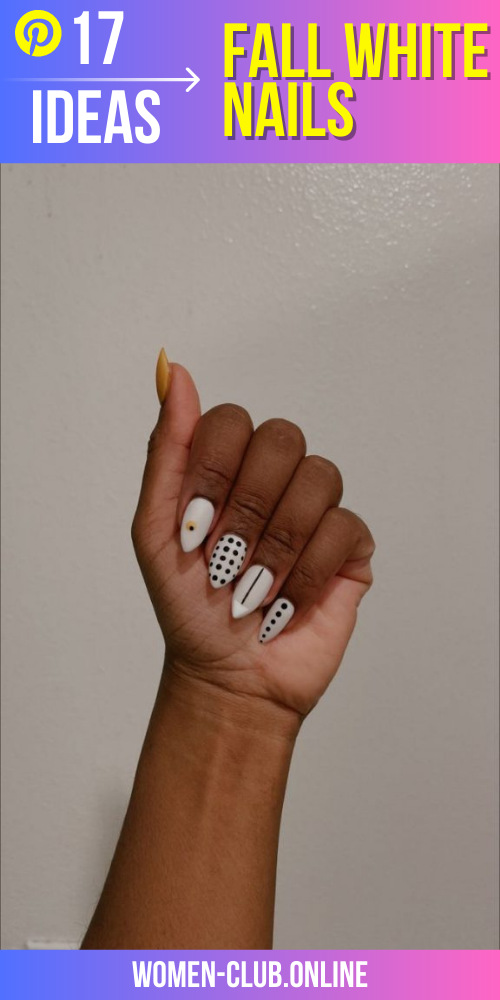 Striped White Nails
Striped white nails offer a modern and edgy look that can be easily customized. You can create vertical, horizontal, or diagonal stripes using striping tape or a nail brush. Play with different widths and colors to achieve a unique striped design that suits your personal style.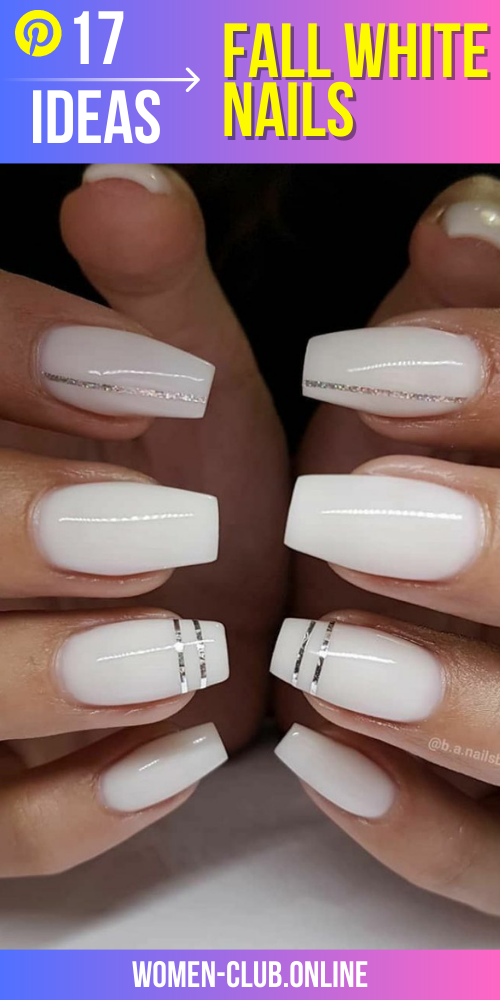 Geometric White Nails
Geometric nail designs are a popular choice for those who prefer a contemporary and abstract look. Combine white nails with geometric patterns such as triangles, squares, or chevron shapes to create an eye-catching manicure. Use nail stencils or freehand techniques to achieve precise and symmetrical designs.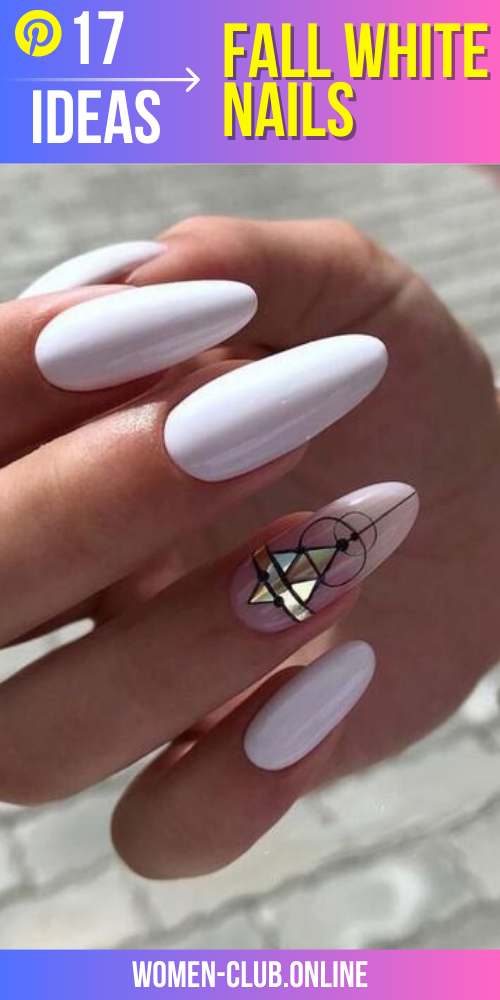 Save Pin