Nails
Trending
The Art of Autumn: Unleashing Creativity with Fall Yellow Nail Art Designs and Patterns for 2023
Yellow nails have become a popular trend in the nail industry, and it's no surprise why. This vibrant and eye-catching color adds a touch of sunshine to any manicure, making it perfect for the fall season. In this article, we will explore the latest fall yellow nail ideas, including shades of yellow, nail art designs, and tips for styling yellow nails with different outfits.
Trending Nail Colors for 2023
Before we dive into fall yellow nail ideas, let's take a quick look at the trending nail colors for 2023. This year, the beauty industry is embracing bold and unconventional shades. From deep blues to fiery reds, the color palette for nails is all about making a statement. Among these exciting choices, yellow stands out as a standout hue that embodies warmth, positivity, and creativity.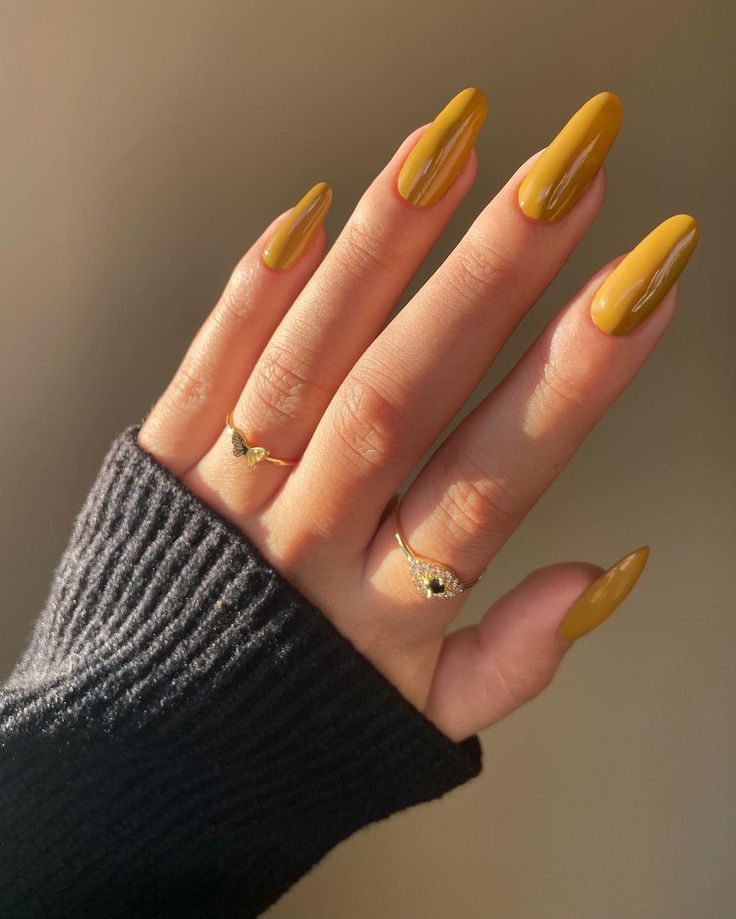 Fall Yellow Nails: A Must-Try Trend
Fall is a season of transformation, and what better way to embrace the changing leaves and cooler weather than with a stunning fall yellow manicure? Yellow nails add a burst of energy to your look while perfectly complementing the autumnal color palette. Whether you prefer a subtle pop of yellow or want to go all-out with vibrant nail art, there are countless ways to incorporate this trend into your fall style.
Shades of Yellow for Fall Nails
When it comes to fall yellow nails, there's a shade to suit every preference. From rich mustard to soft pastels, the options are endless. Let's explore some of the most popular shades of yellow for fall nails: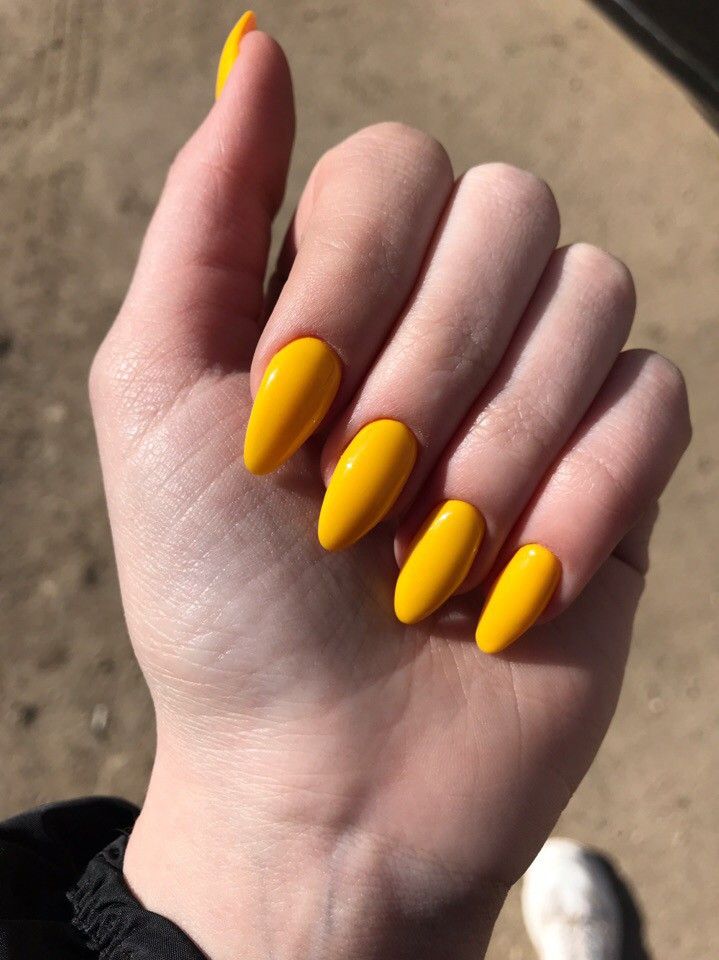 Mustard Yellow
Mustard yellow is a classic fall color that exudes warmth and sophistication. This deep and earthy shade pairs well with neutral tones and complements a wide range of skin tones.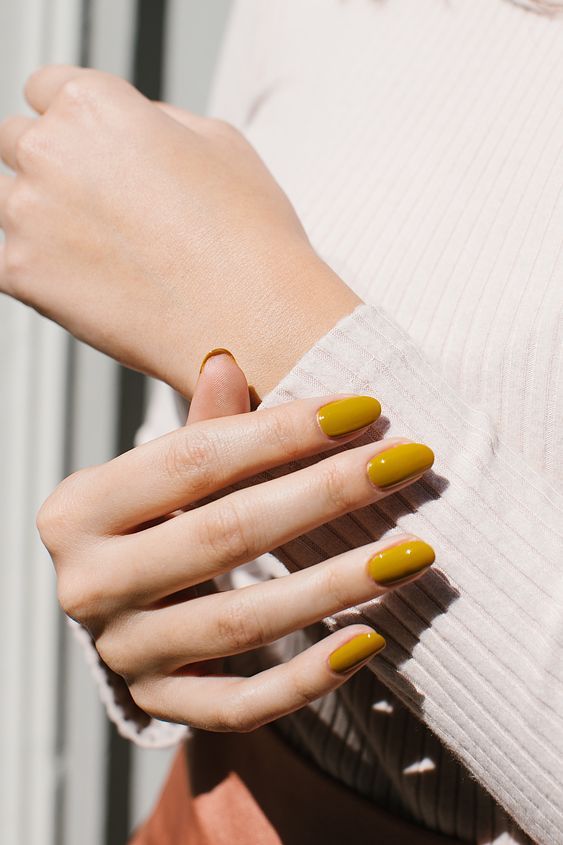 Sunflower Yellow
Sunflower yellow is a vibrant and cheerful shade that captures the essence of the sun-soaked autumn days. This bright hue instantly uplifts your mood and adds a pop of color to your overall look.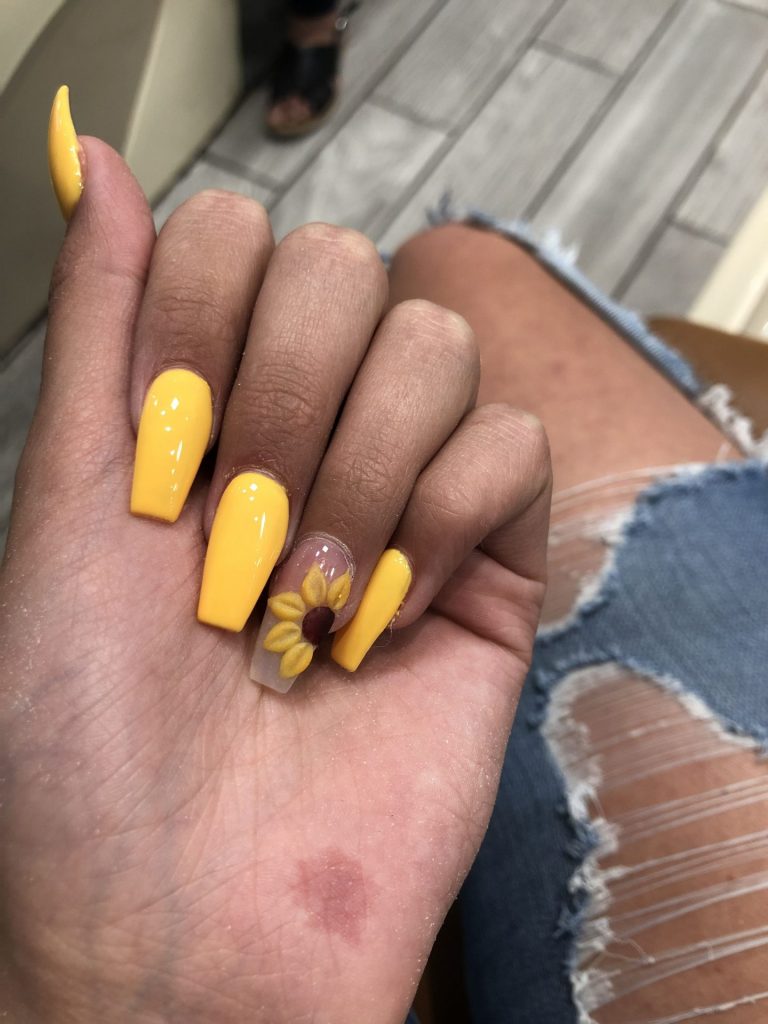 Buttercup Yellow
Buttercup yellow is a soft and delicate shade reminiscent of blooming flowers in the spring. This pastel hue brings a touch of femininity to your fall nails and pairs beautifully with other light colors.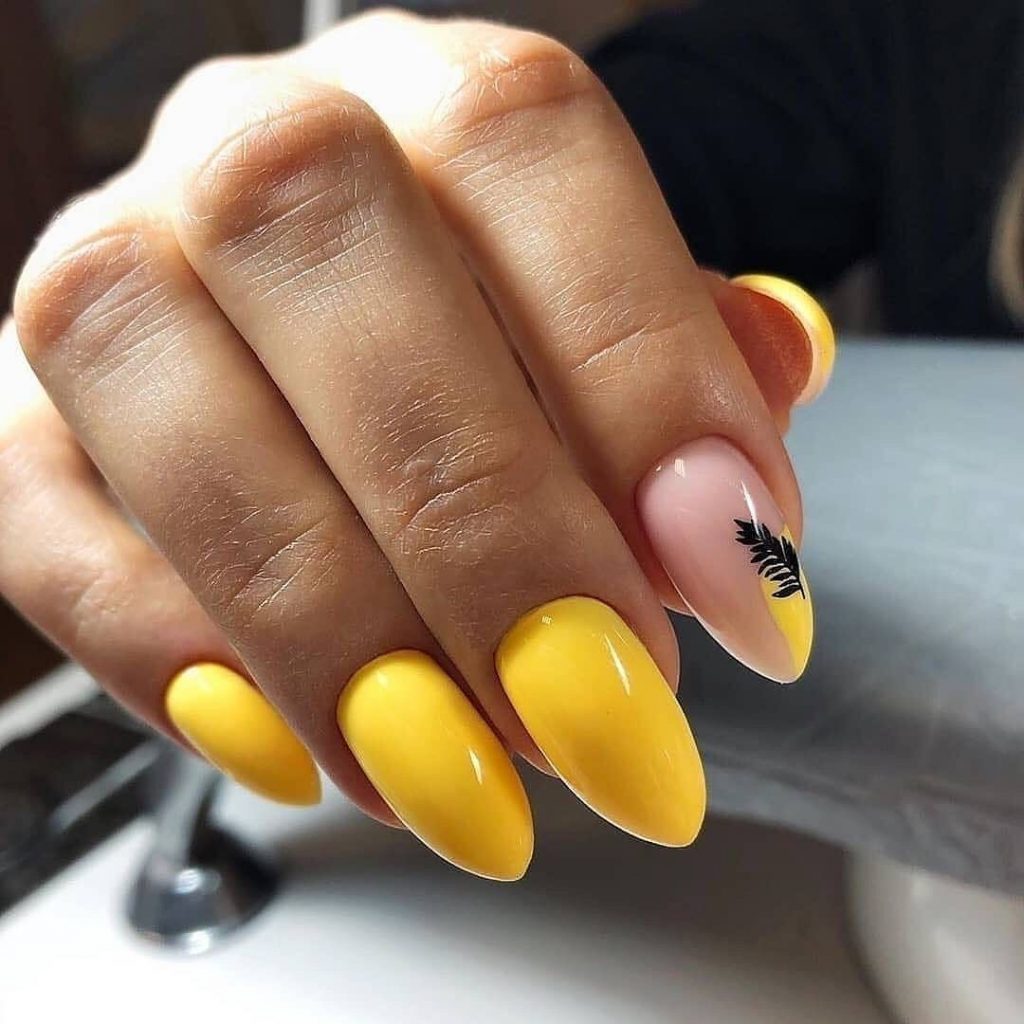 Golden Yellow
Golden yellow nails evoke a sense of luxury and glamour. This metallic shade adds a touch of opulence to your manicure and pairs well with deep jewel tones for a striking fall look.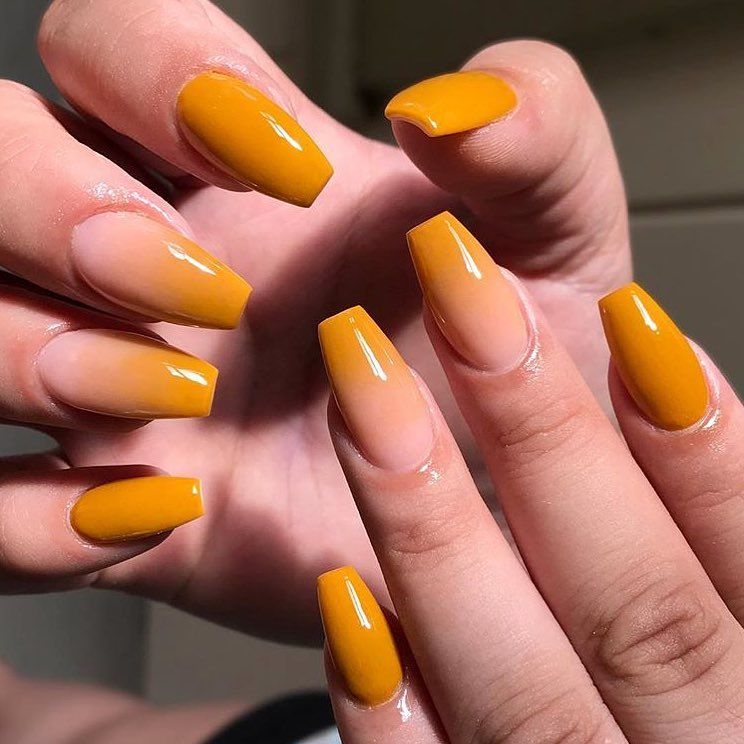 Nail Art Ideas with Yellow Accents
If you're feeling adventurous and want to take your fall yellow nails to the next level, nail art is the way to go. Here are some creative nail art ideas with yellow accents to inspire you: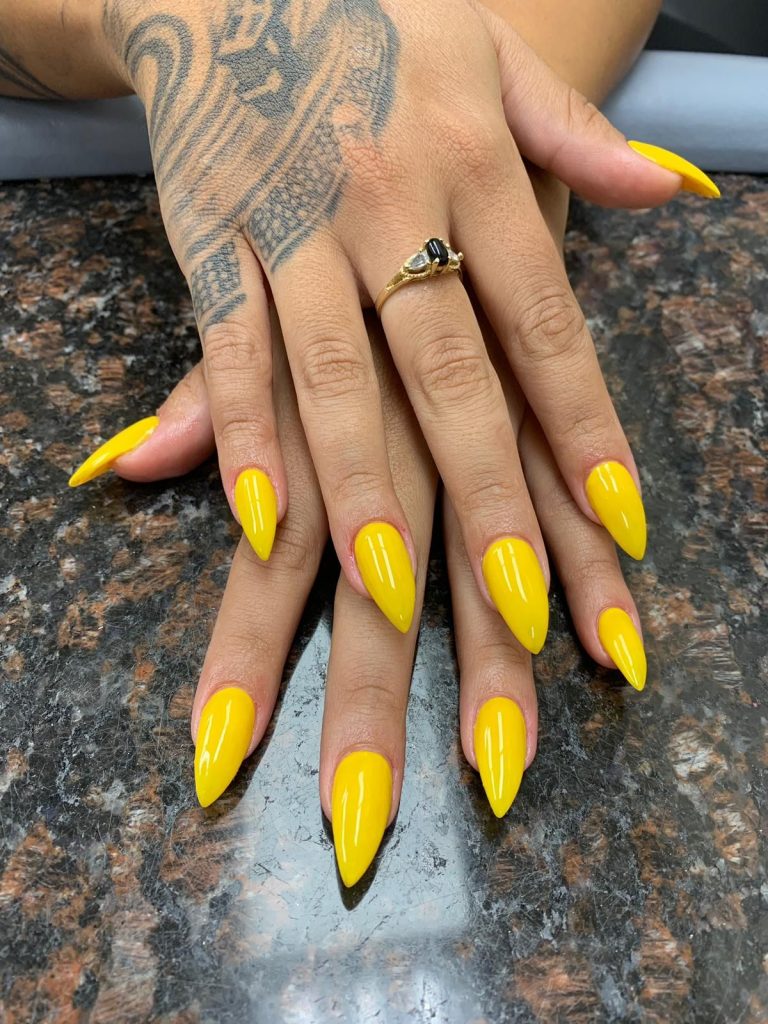 Polka Dot Delight
Create a playful look by incorporating yellow polka dots on a neutral or contrasting base color. This design adds a whimsical touch to your nails and is perfect for both casual and formal occasions.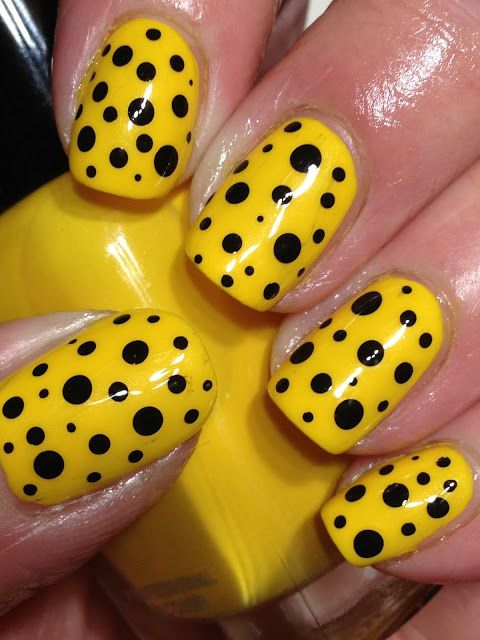 Geometric Glam
Embrace geometric patterns with a modern nail art design. Combine yellow lines, triangles, and squares for a chic and contemporary look. This nail art idea adds an edgy twist to your fall style.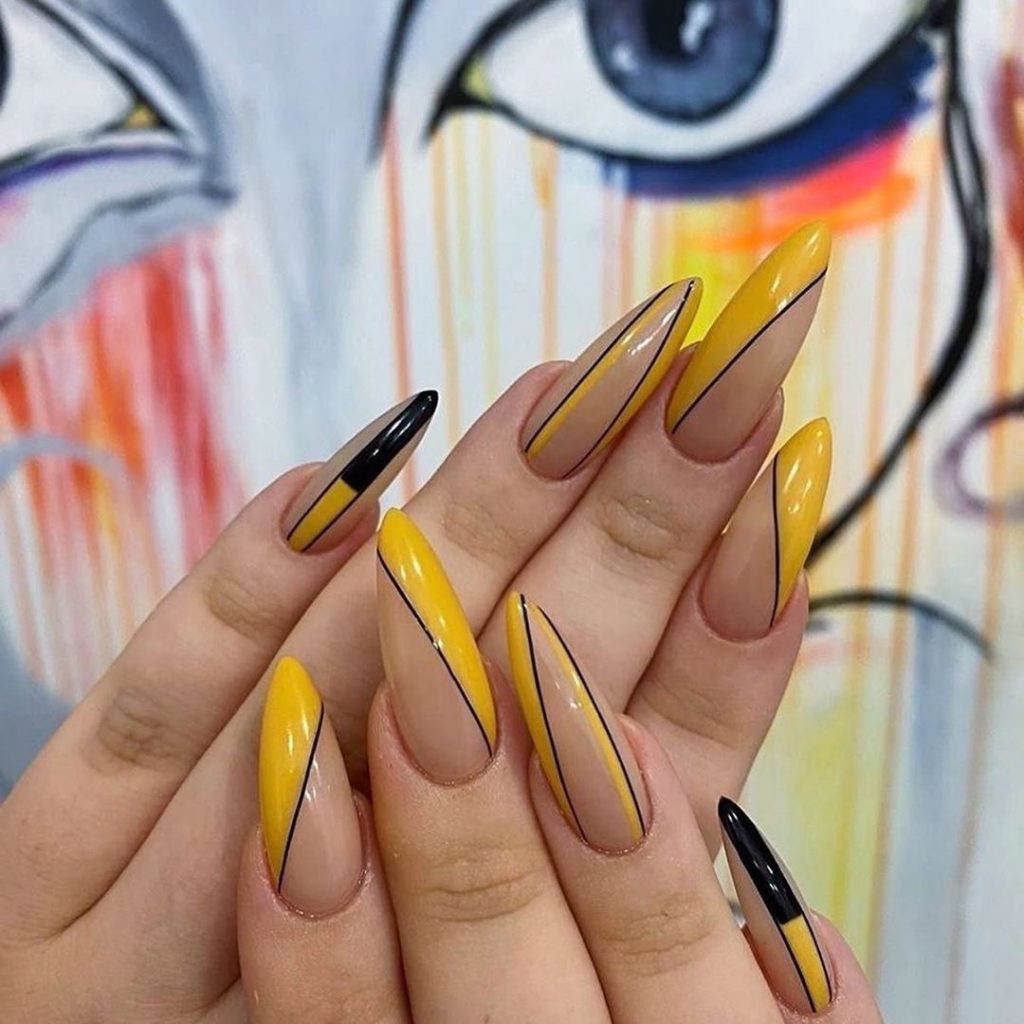 Floral Fantasy
Bring the beauty of fall flowers to your nails with a floral nail art design. Paint delicate yellow blooms on a dark background for a stunning contrast that captures the essence of the season.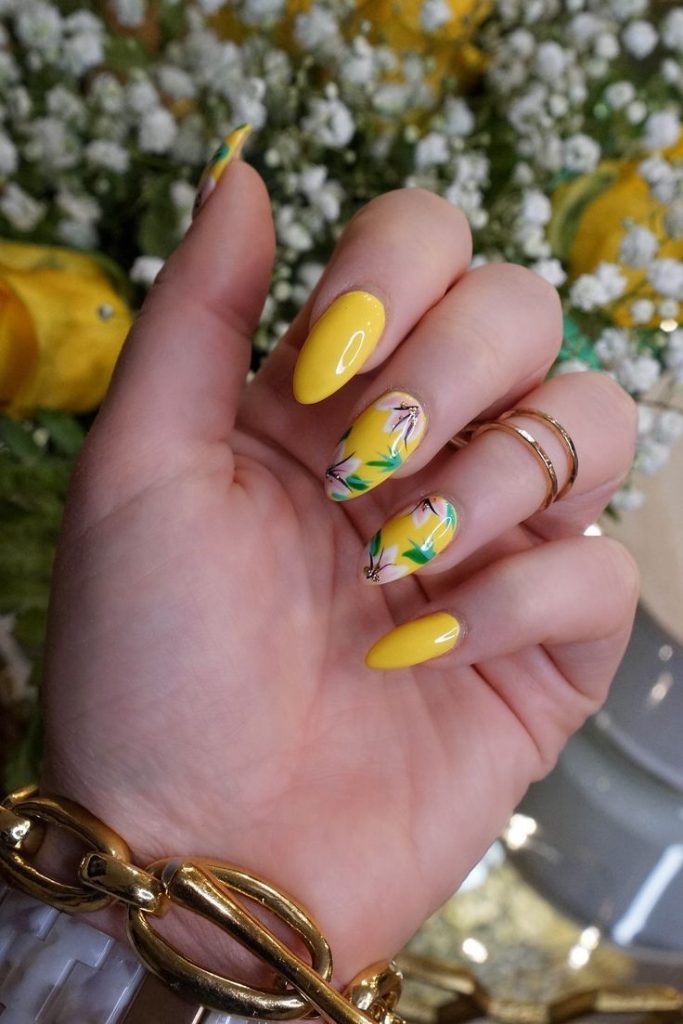 Yellow Nail Designs for Different Nail Lengths
Yellow nails look fantastic regardless of the nail length you prefer. Here are some yellow nail designs tailored to different nail lengths: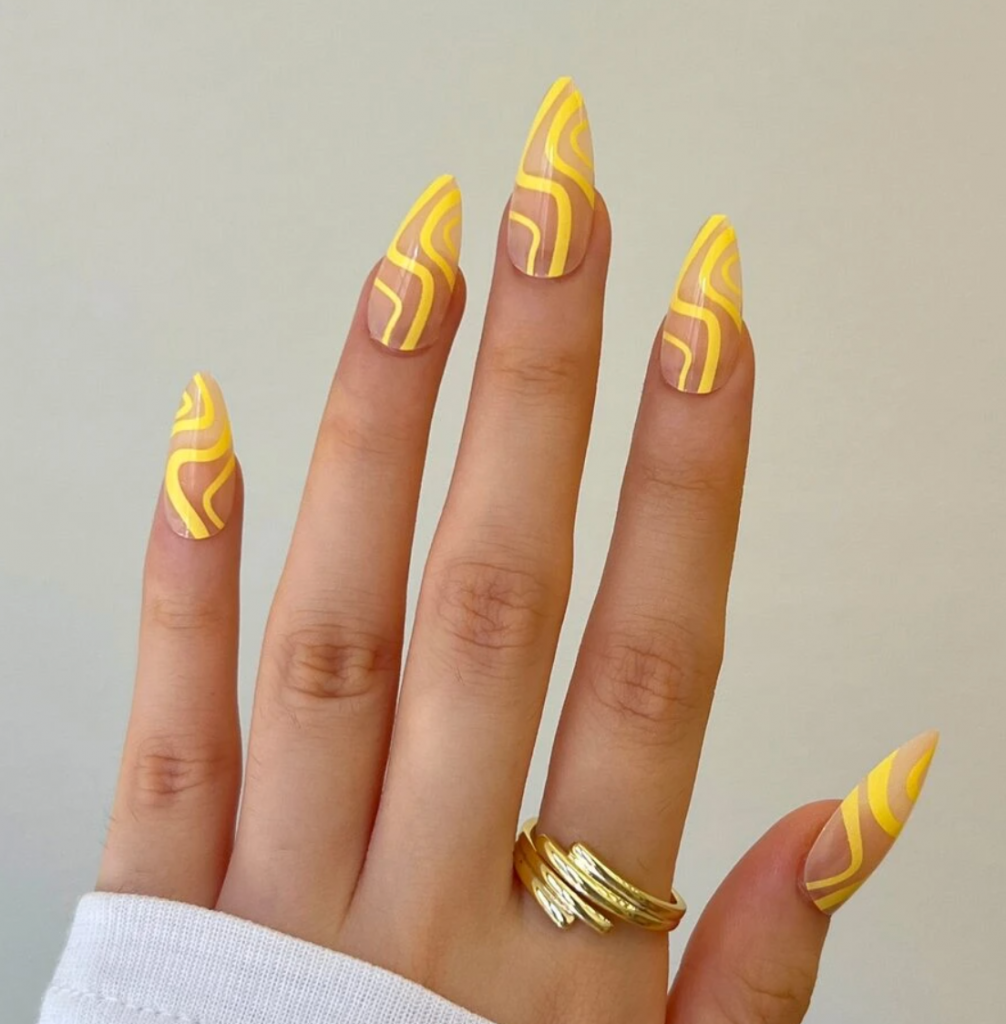 Short and Sweet
For short nails, opt for a simple yet elegant look. Apply a coat of your favorite yellow nail polish and let the color shine. You can also experiment with negative space designs or add a small accent on one nail for a subtle touch of creativity.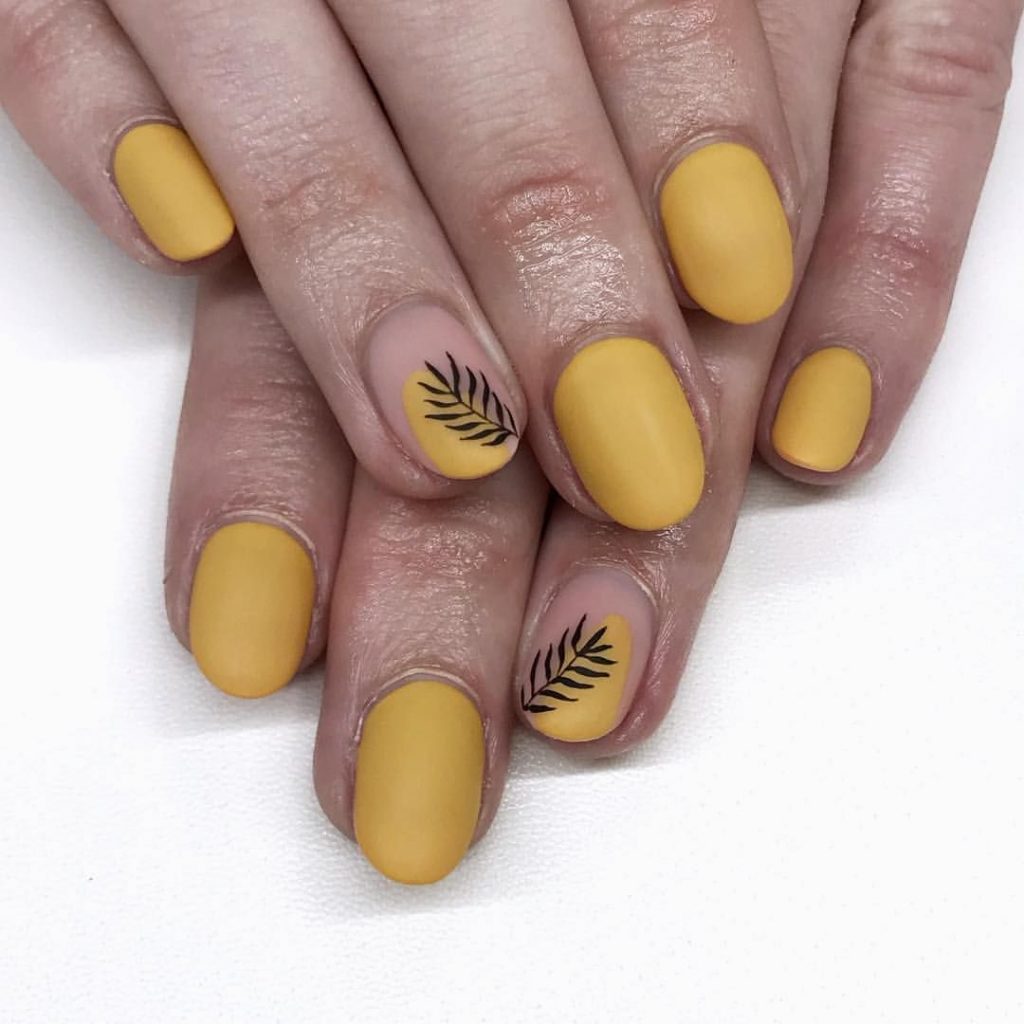 Medium and Versatile
Medium-length nails offer more room for creativity. Consider a gradient effect with multiple shades of yellow or mix and match different nail art techniques to create a unique and eye-catching design.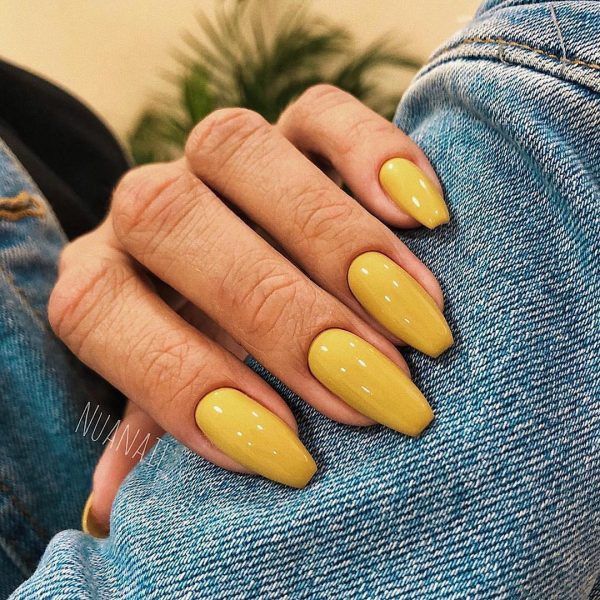 Long and Bold
Long nails provide a canvas for intricate and detailed designs. From ombre fades to 3D nail art, the possibilities are endless. Experiment with different textures and patterns to showcase the beauty of fall yellow nails.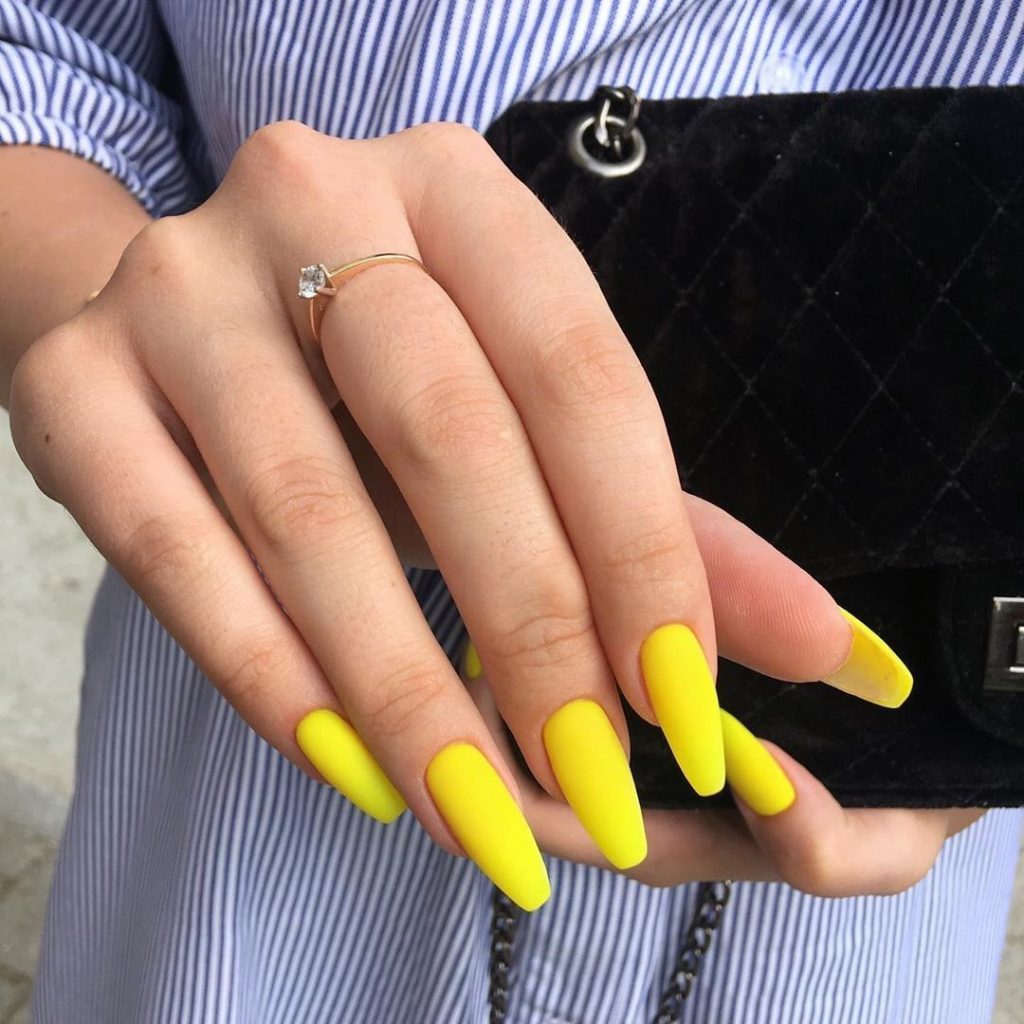 Styling Yellow Nails with Outfits
Pairing your fall yellow nails with the right outfits can elevate your overall style. Here are some tips for styling yellow nails with different looks:
Neutral Elegance
Yellow nails beautifully complement neutral outfits. Opt for beige, camel, or ivory clothing to create a sophisticated and understated ensemble. This allows your yellow nails to take center stage and adds a subtle touch of warmth to your overall look.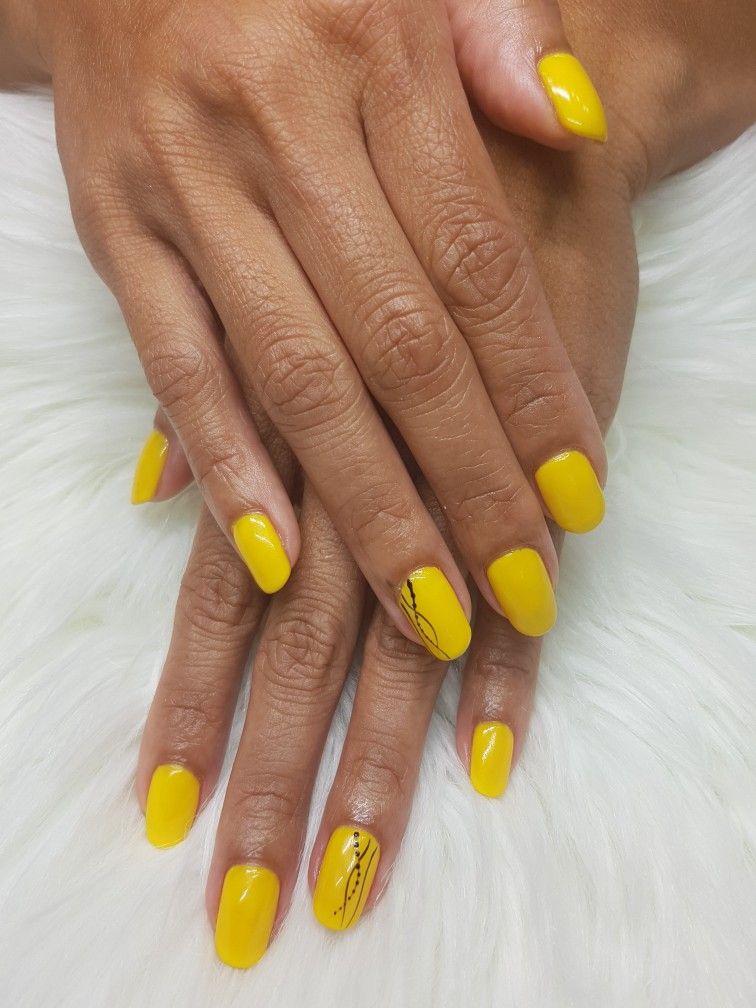 Bold and Colorful
If you're feeling bold, embrace a vibrant and eclectic style. Mix and match colors, prints, and textures for an eye-catching outfit that matches the vibrancy of your yellow nails. This look is perfect for those who love to experiment and showcase their unique sense of fashion.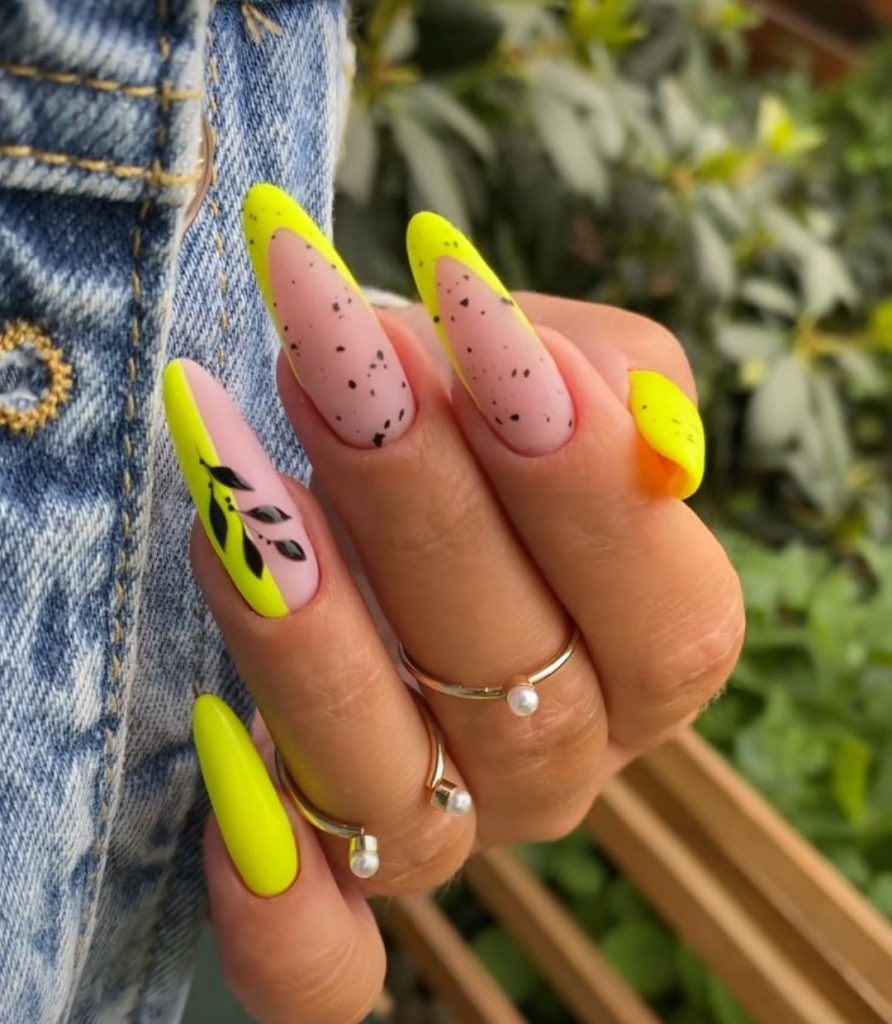 Autumn Chic
For a classic fall look, pair your yellow nails with warm, earthy tones. Think burgundy, burnt orange, or olive green clothing. This combination captures the essence of the season and creates a cohesive and stylish ensemble.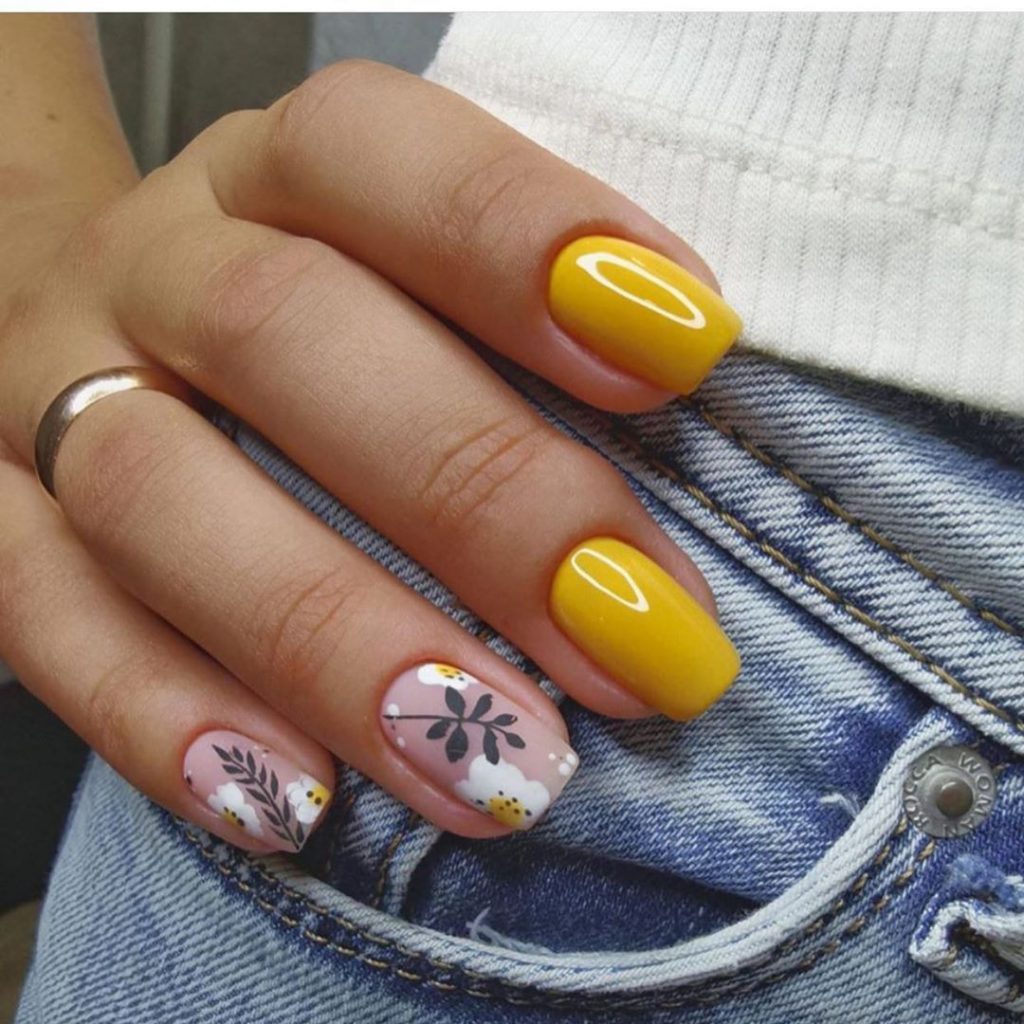 Save Pin