Nails
Flower Nail Art 16 Ideas: Blooming Trends for Creative Nail Enthusiasts
Are you ready to take your nail game to the next level? If you're a fan of expressing your individuality through your nails, flower nail art is the perfect way to do it. From delicate daisies to intricate roses, floral designs offer a wide range of possibilities to experiment with. In this article, we'll dive into the enchanting world of flower nail art ideas that can help you create stunning, nature-inspired manicures that will make your fingertips bloom.
Getting Started: Essential Tools and Materials
Before you dive into the world of flower nail art, ensure you have the right tools and materials. You'll need nail polish in various colors, a fine-tipped brush, dotting tools, and nail art pens to create intricate details.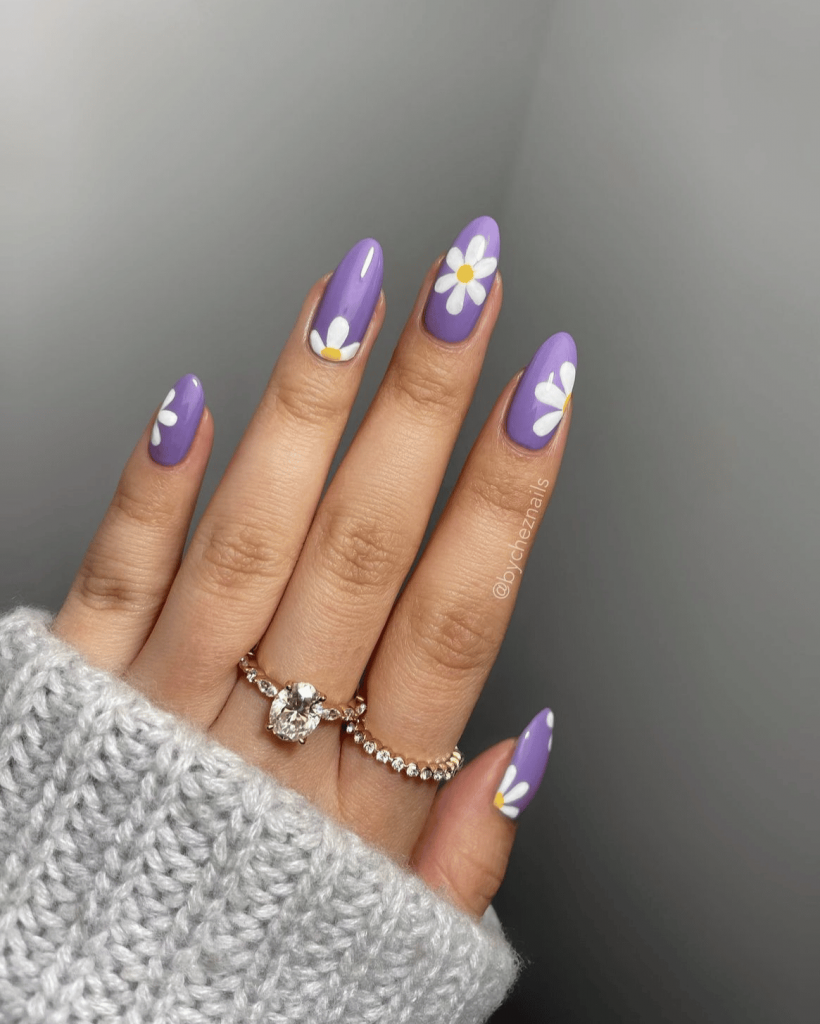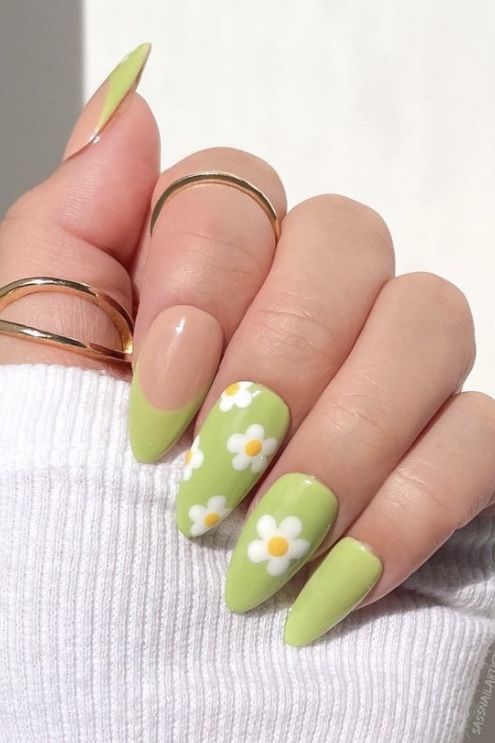 Petite Blossoms: Simple Flower Accents
For beginners, start with simple flower accents. Paint your nails with a base color and add tiny blossoms using dotting tools. It's a subtle yet charming way to incorporate flowers into your nail art.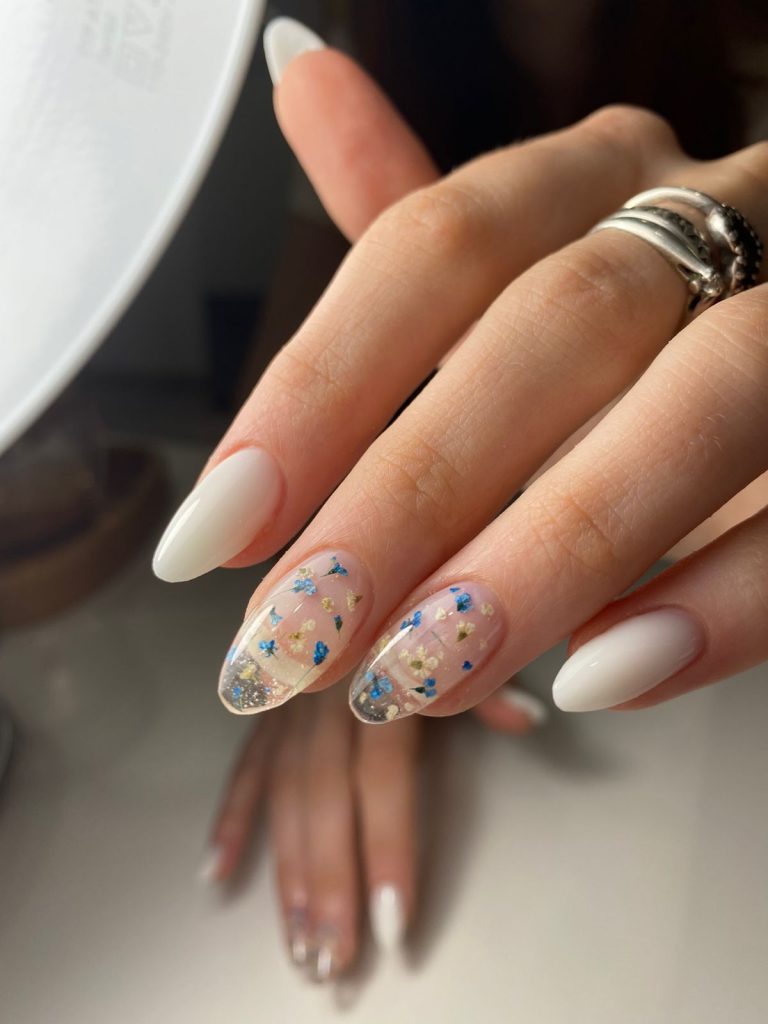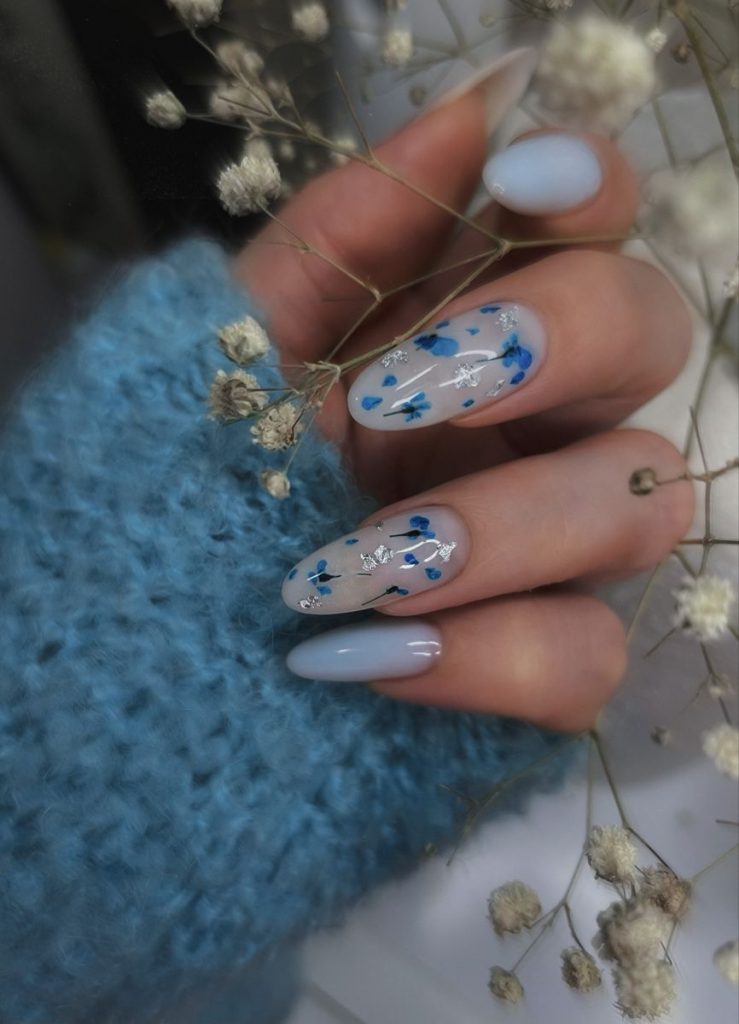 Garden Party Glam: Floral French Tips
Give the classic French manicure a flowery twist. Instead of the traditional white tips, paint delicate flowers on the tips of your nails. It's a perfect choice for weddings and special occasions.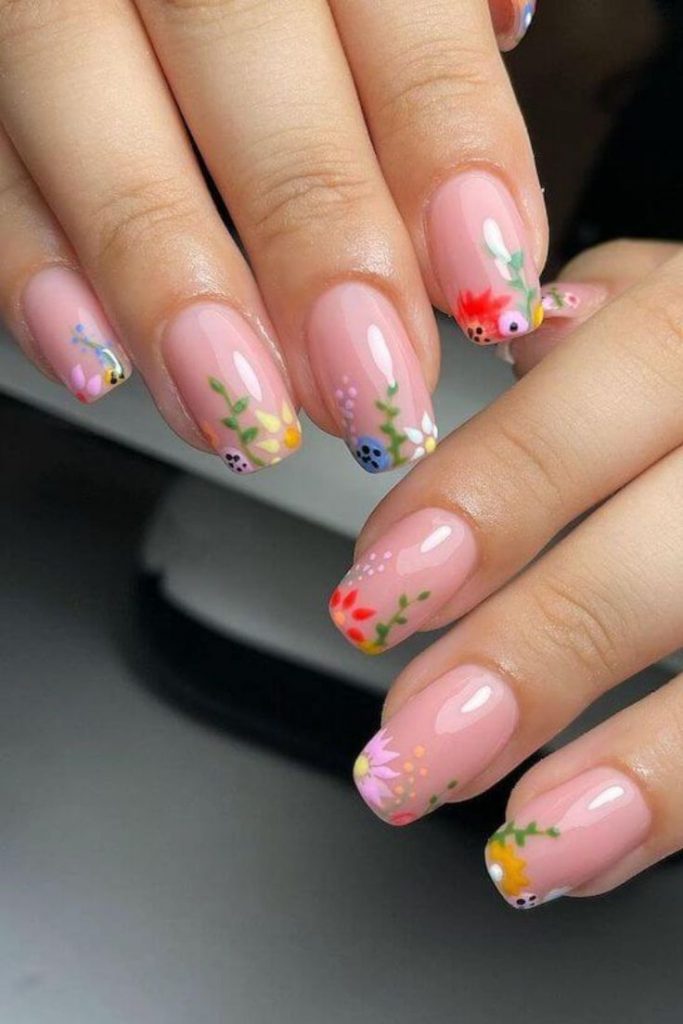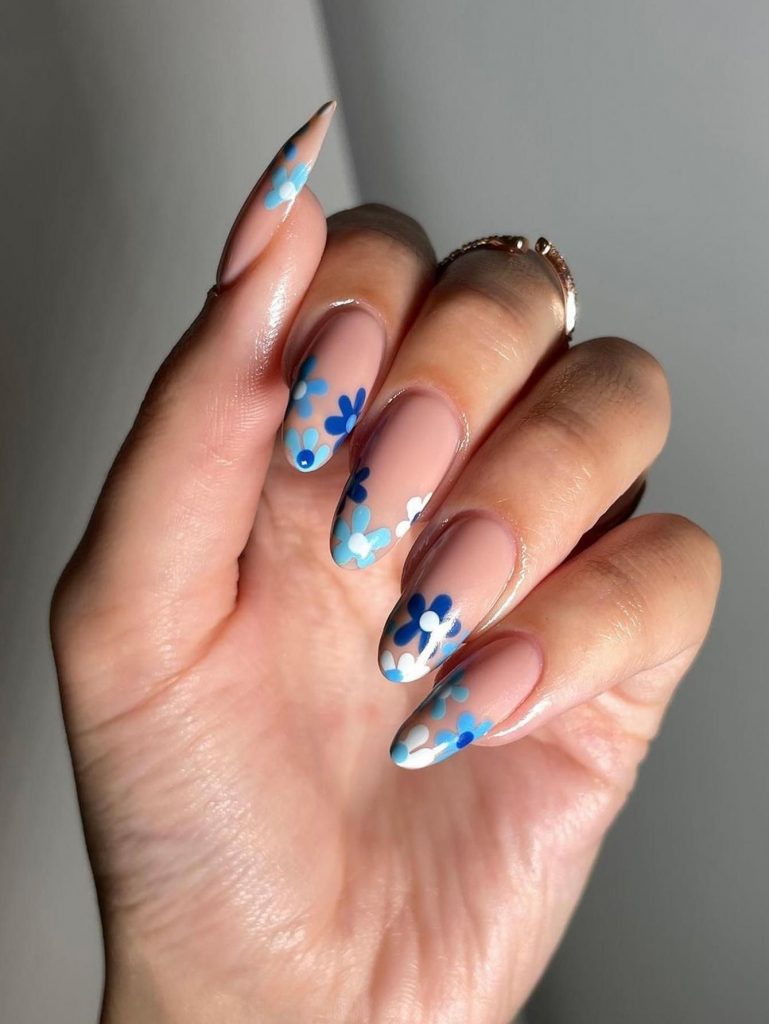 Elegance in Bloom: Rose Garden Nails
Roses symbolize elegance and love. Paint miniature roses on your nails using a fine-tipped brush. Choose soft pastel shades for a romantic look or go bold with vibrant reds.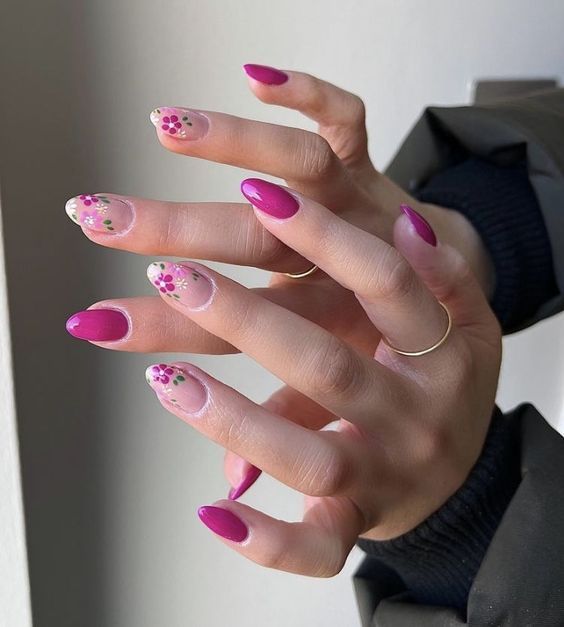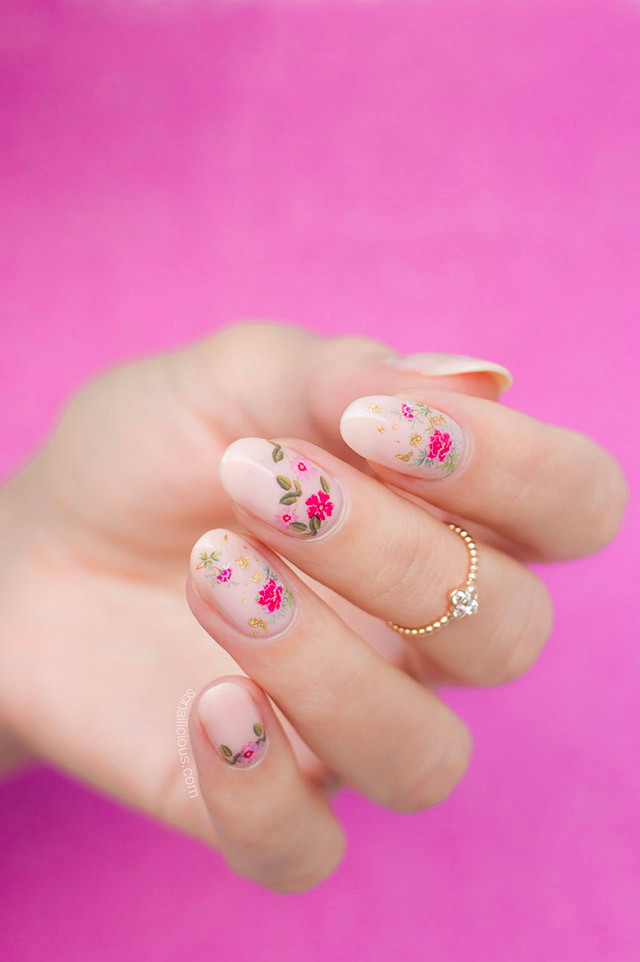 Sunflower Dreams: Vibrant Yellow Blooms
Capture the warmth of sunflowers on your nails. These cheerful blooms can be easily created using yellow and brown nail polish along with a dotting tool.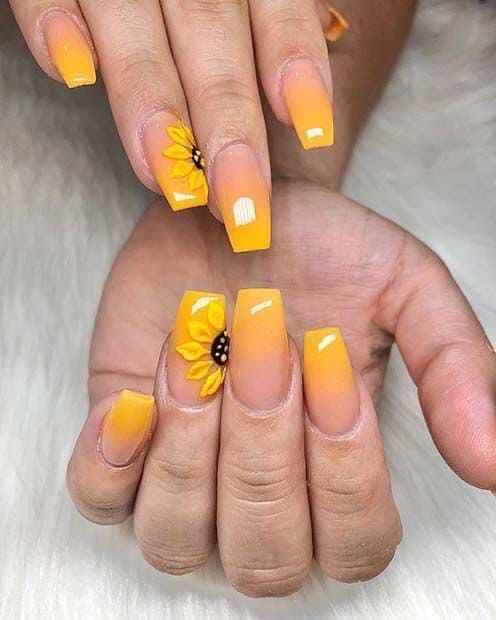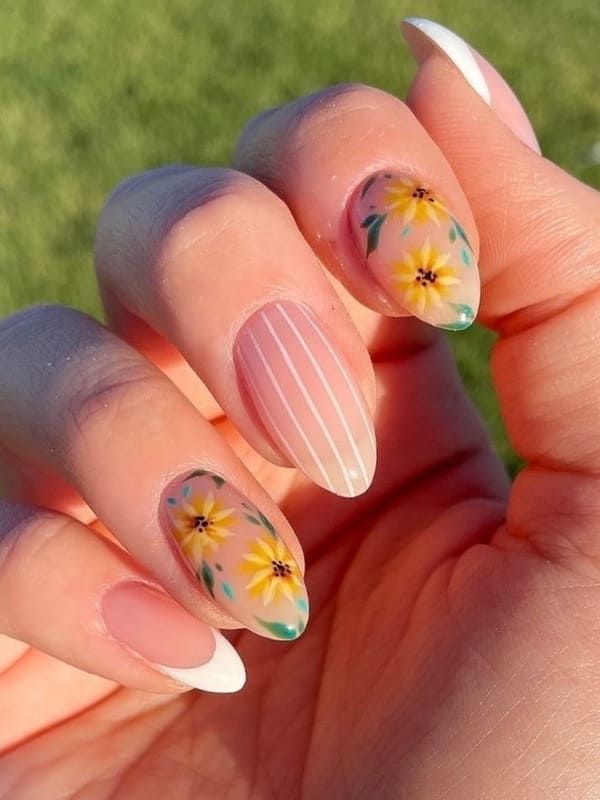 Whimsical Wildflowers: Freehand Floral Designs
Unleash your creativity by painting freehand wildflowers. Use a variety of colors and shapes to create a whimsical garden on your nails.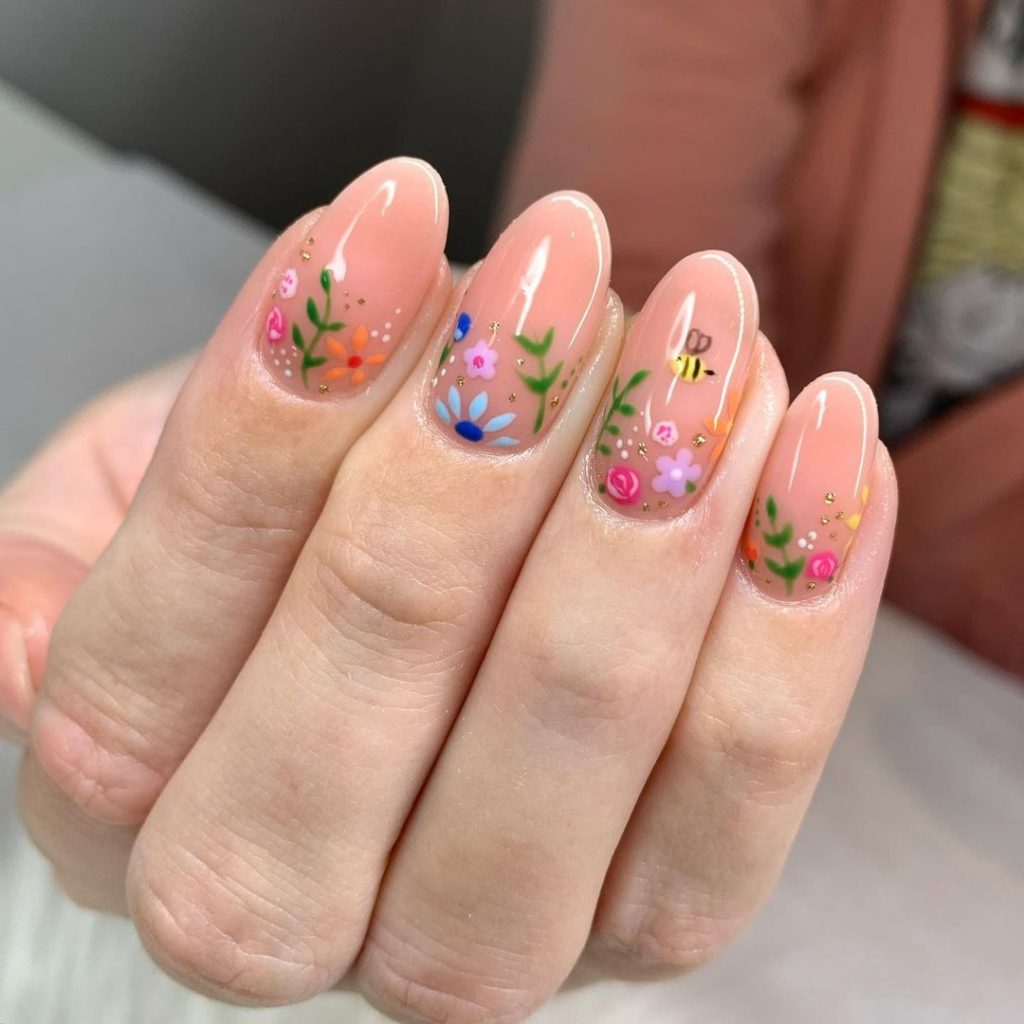 Bouquet of Colors: Gradient Floral Nail Art
Blend multiple nail polish colors to achieve a gradient effect, and then add tiny flowers on top. This technique creates a stunning bouquet on your nails.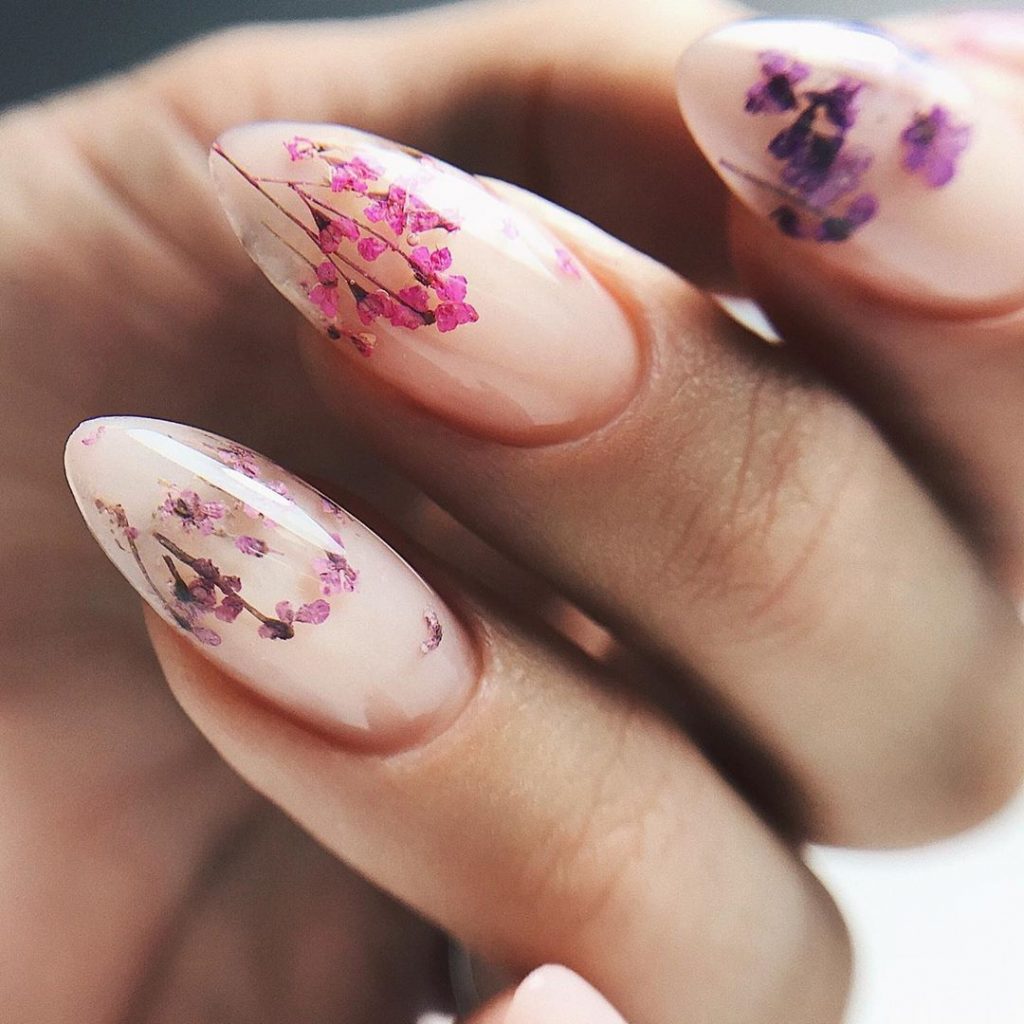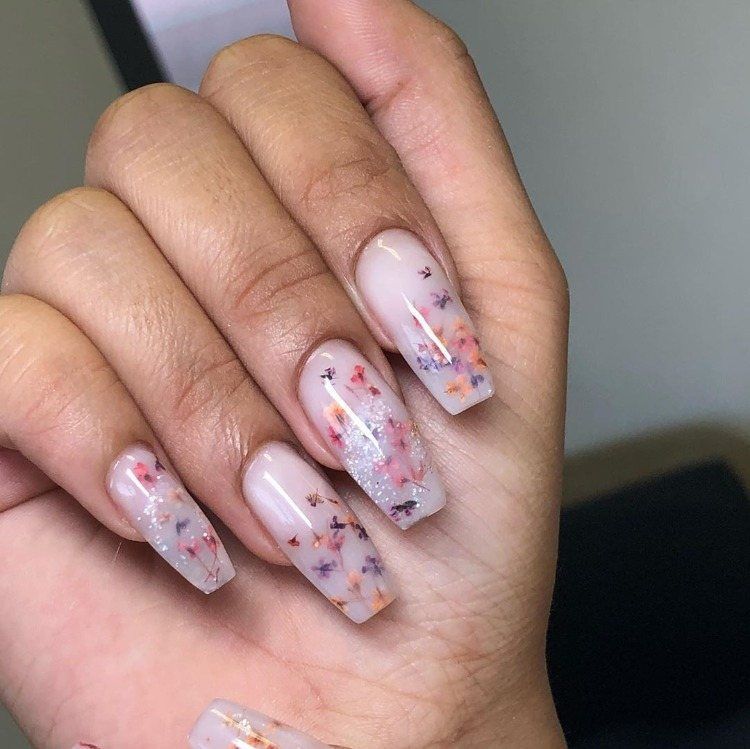 Chic Minimalism: Single Blooms on Nude Nails
For a modern and chic look, paint a single flower on each nude nail. This minimalist approach adds a touch of sophistication to your manicure.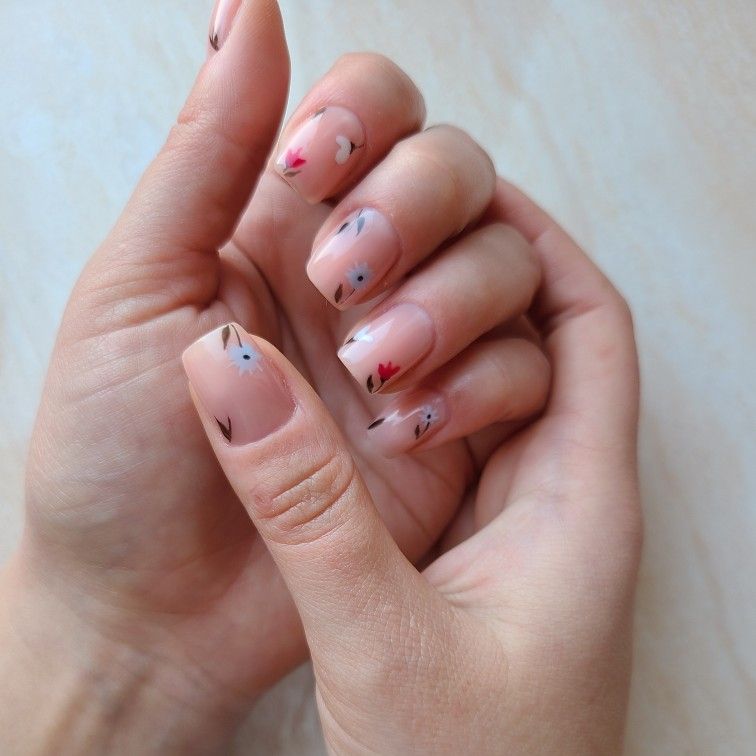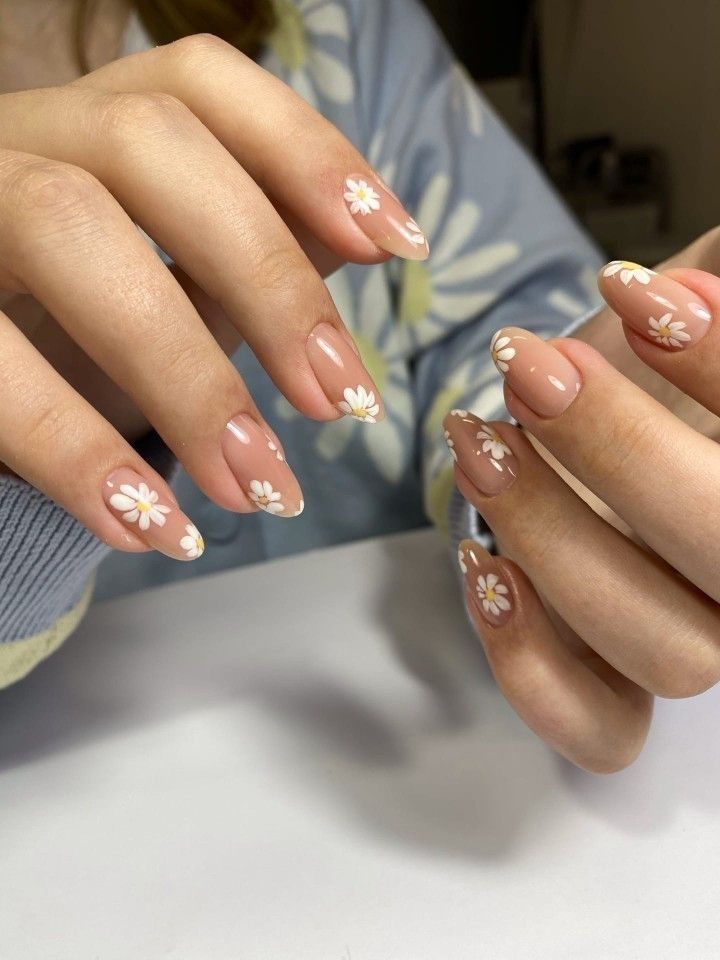 Save Pin