Nails
Green Nails Acrylic 24 Ideas: Embracing Nature's Charm on Your Fingertips
In the realm of fashion and beauty, trends come and go, but some timeless styles remain evergreen. One such captivating trend is "green nails." With an alluring array of shades and mesmerizing designs, green acrylic nails are captivating the hearts of fashion enthusiasts worldwide. In this article, we will explore the world of green acrylic nails, from their unique charm to creative design ideas and even how to achieve them at home.
What Are Acrylic Nails?
Before we dive into the verdant world of green acrylic nails, let's first understand what acrylic nails are. Acrylic nails are artificial nail extensions made by combining a liquid monomer with a powdered polymer. This mixture is then expertly applied to your natural nails or nail tips, creating a strong and durable artificial nail.
Acrylic nails are popular among nail enthusiasts for their versatility, strength, and ability to be customized with various colors and designs, making them a perfect canvas for the green nail trend.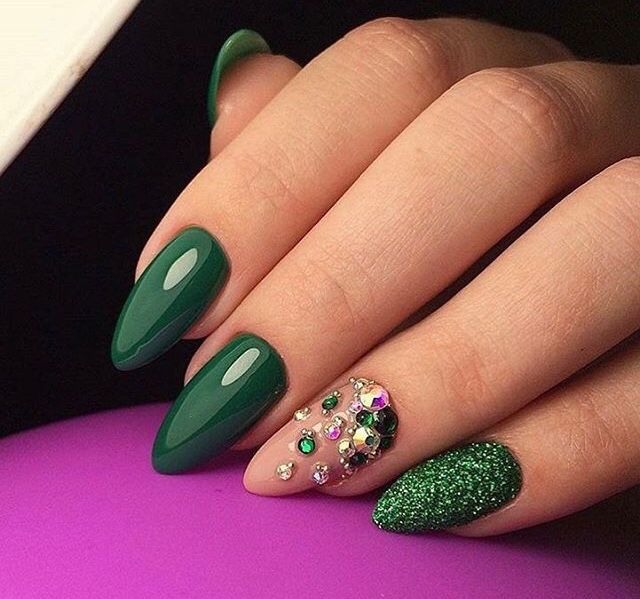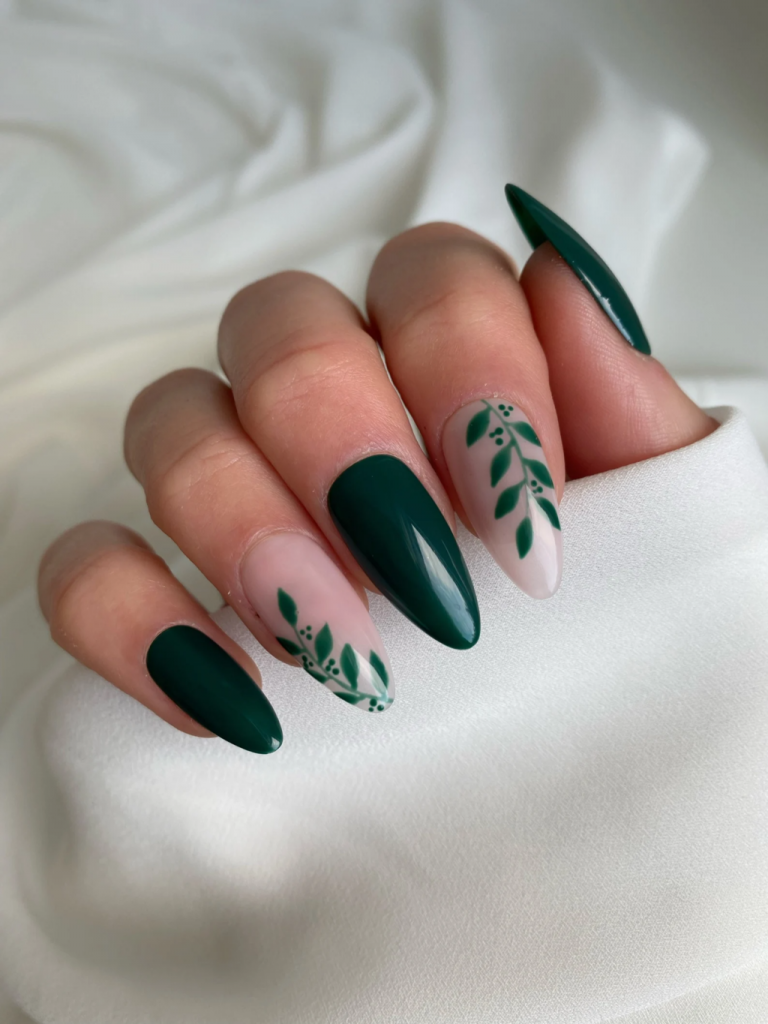 The Trend of Green Nails
Green nails have become the talk of the town, gracing the fingertips of fashion-forward individuals across the globe. The allure of green nails lies in their ability to blend nature's charm with the elegance of acrylic manicures. The color green symbolizes renewal, growth, and harmony, making it a perfect choice for those seeking a touch of nature in their beauty routine.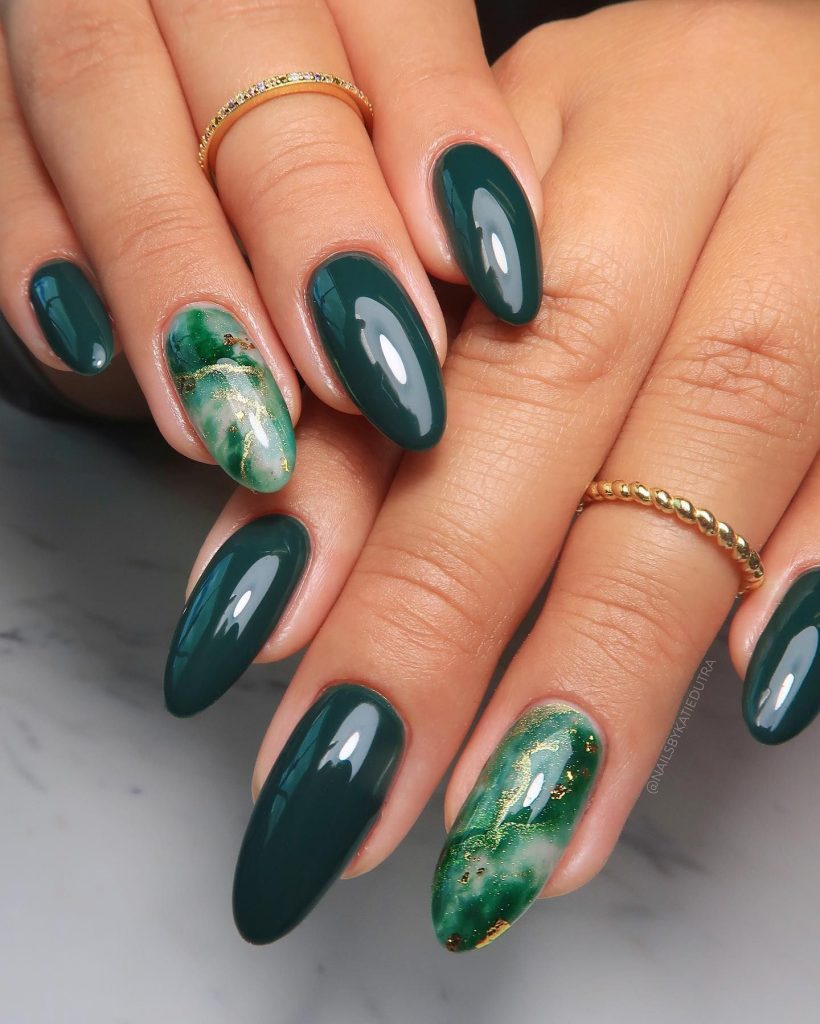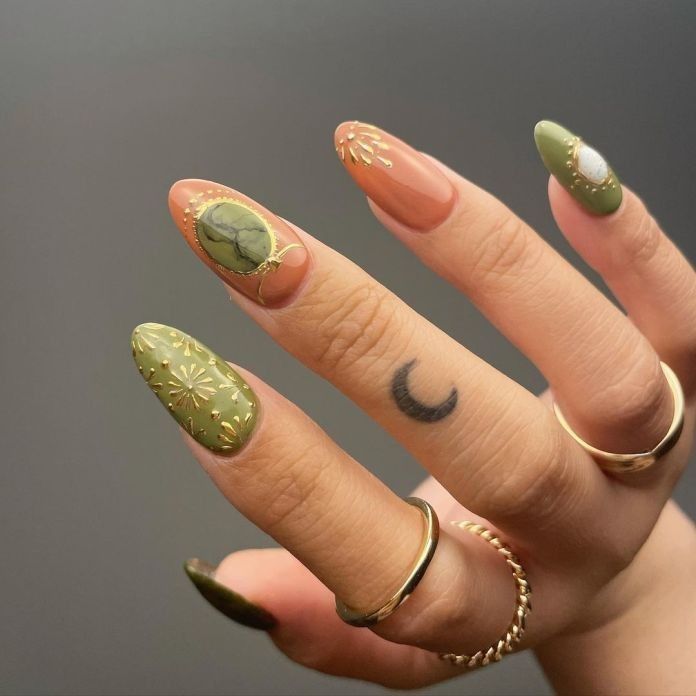 Green Acrylic Nails Design Ideas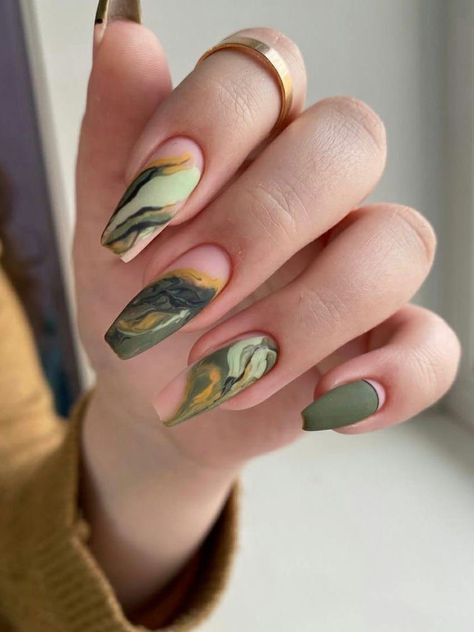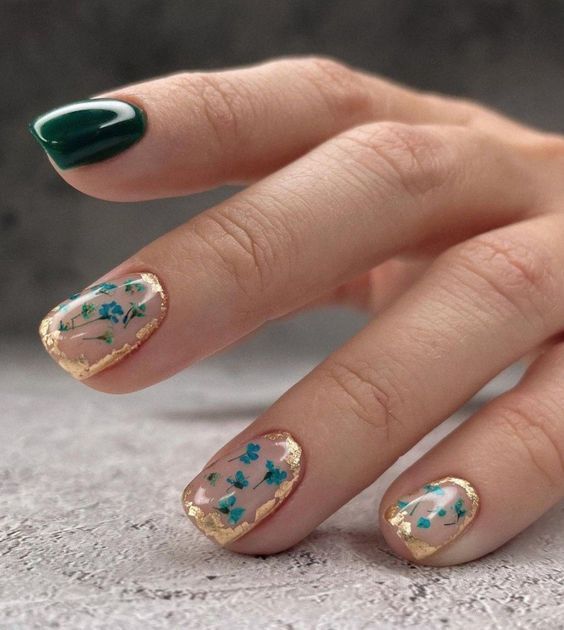 Simple Green Tips
For those who prefer a subtle touch of green, simple green tips are an excellent choice. You can opt for a classic French manicure with green tips or a modern twist with a colored French tip design. This minimalist style offers elegance with a hint of green sophistication.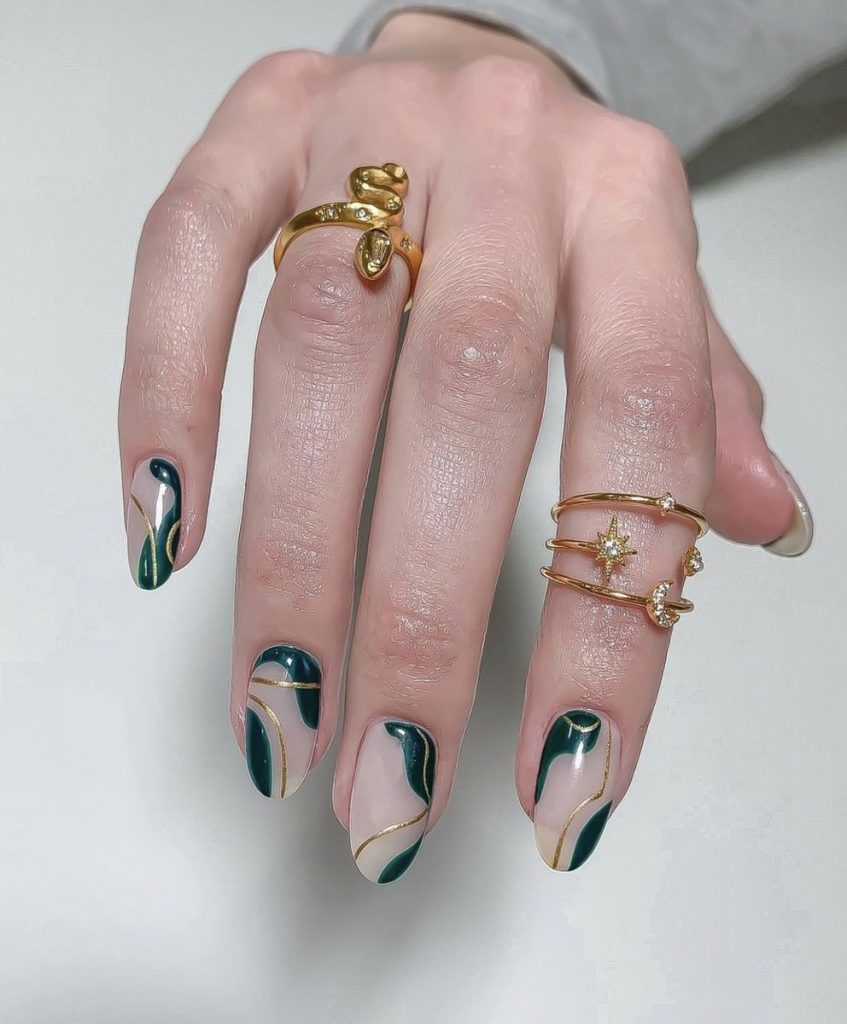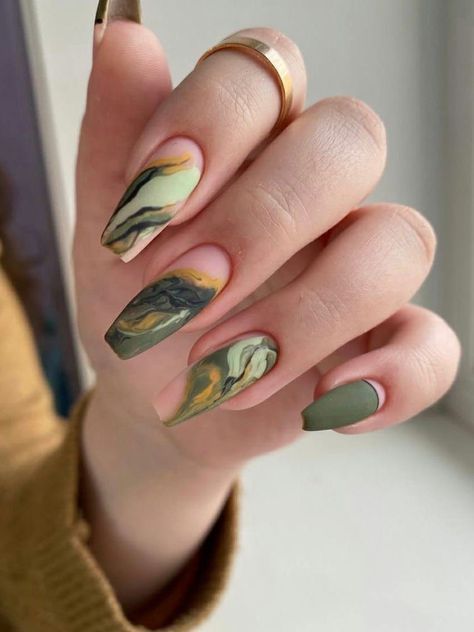 Green Ombre Nails
Ombre nails blend two or more colors seamlessly, creating a stunning gradient effect. Experiment with different shades of green, transitioning from dark to light or vice versa. The result is an eye-catching and trendy ombre look.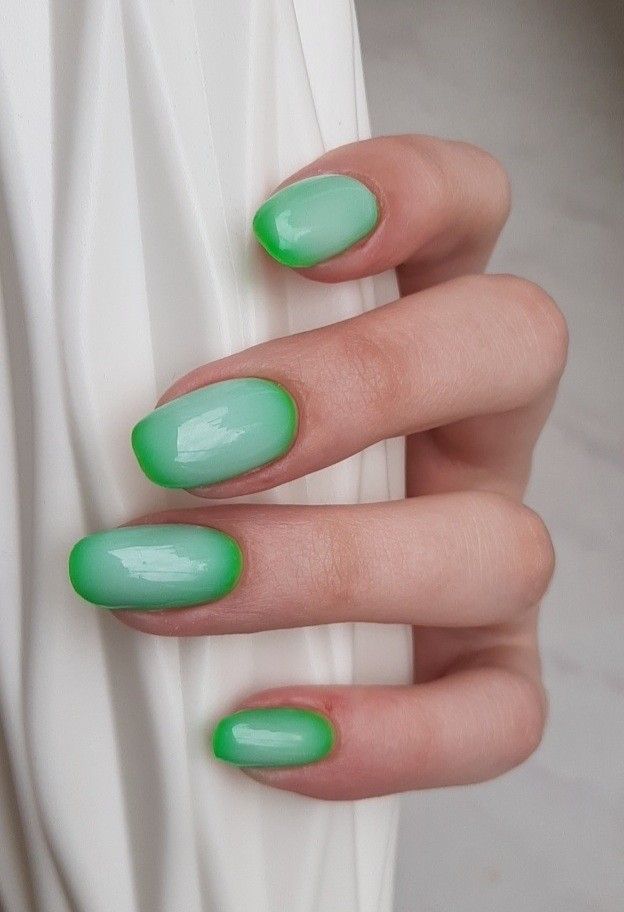 Green Floral Designs
Embrace the beauty of nature with green floral nail designs. Adorn your nails with delicate flowers and leaves in various shades of green for a fresh and feminine touch.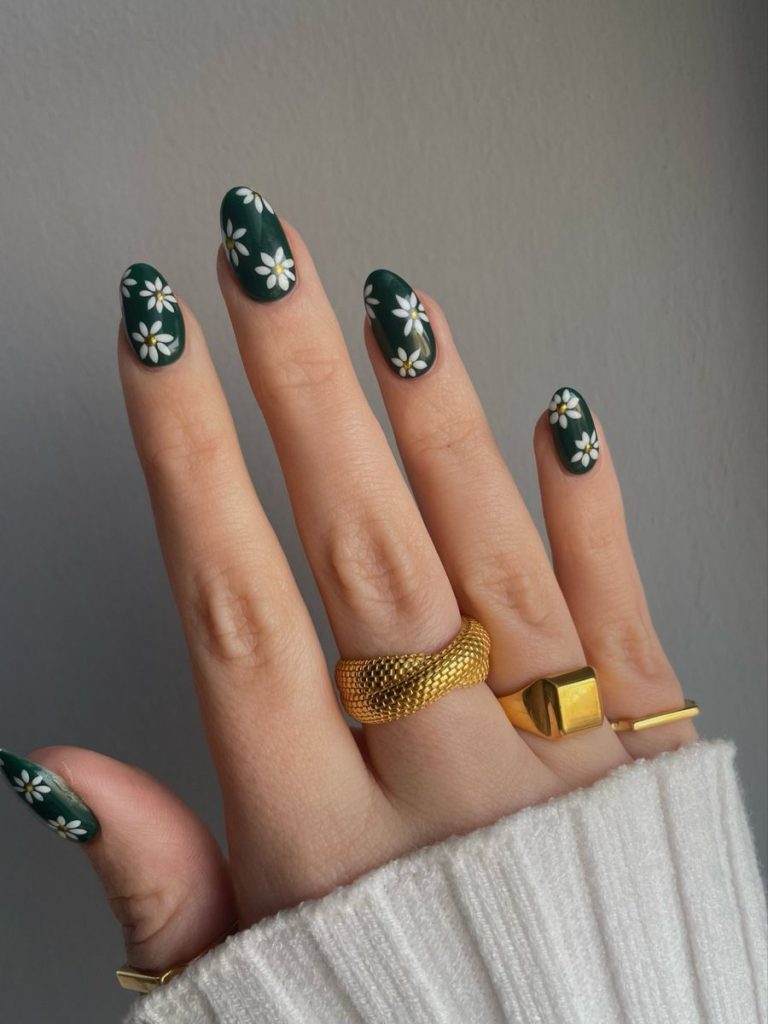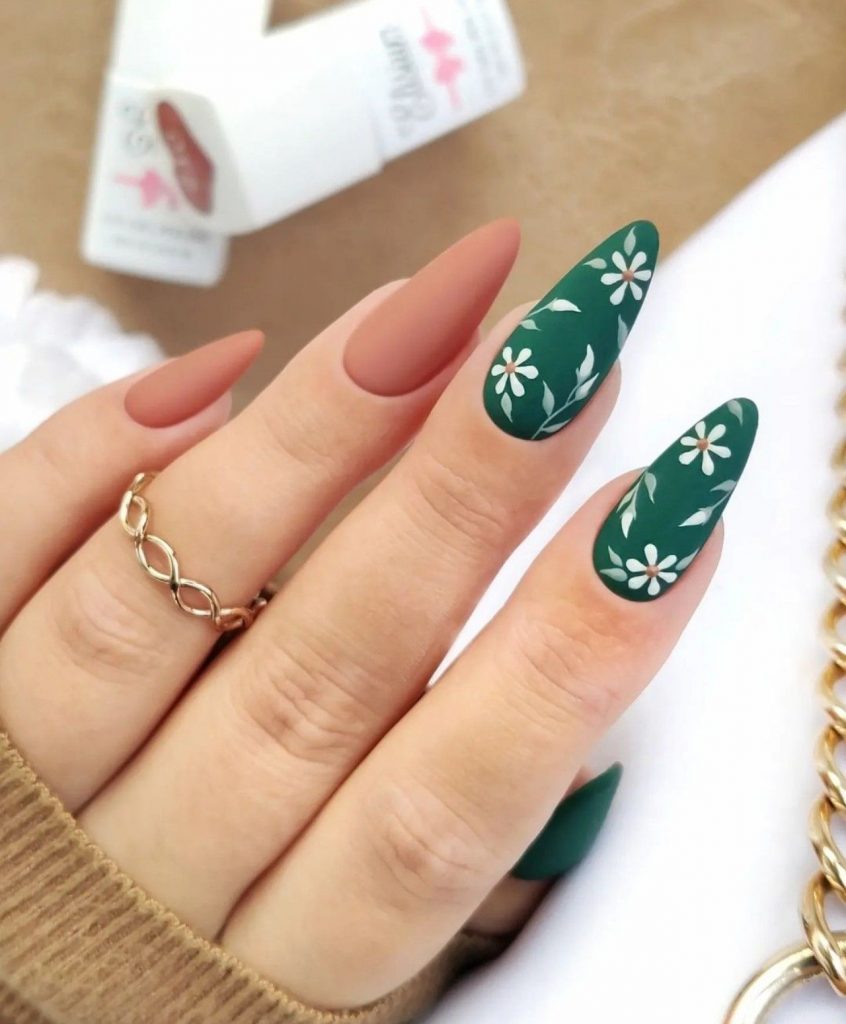 Leafy Patterns
Create a tropical paradise on your fingertips with leafy green patterns. Palm leaves, ferns, or monstera designs will transport you to an island getaway.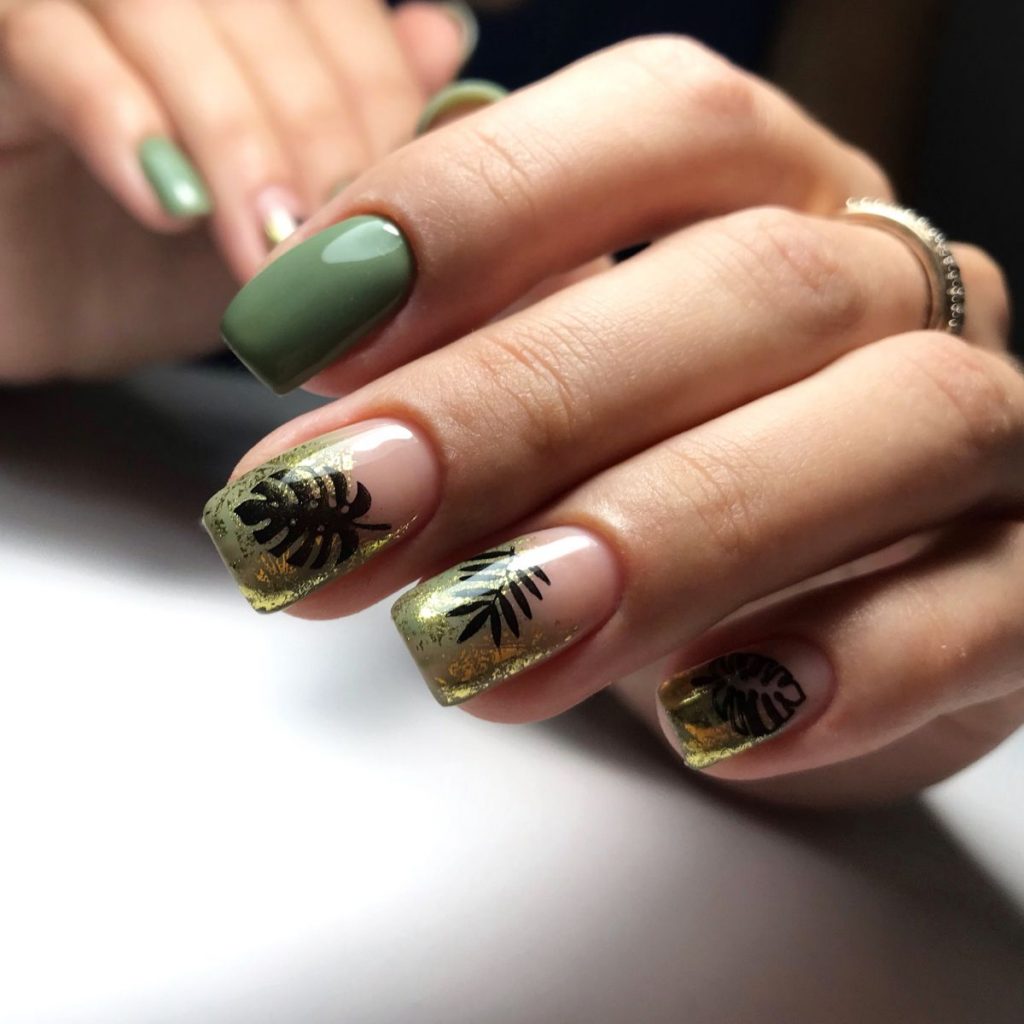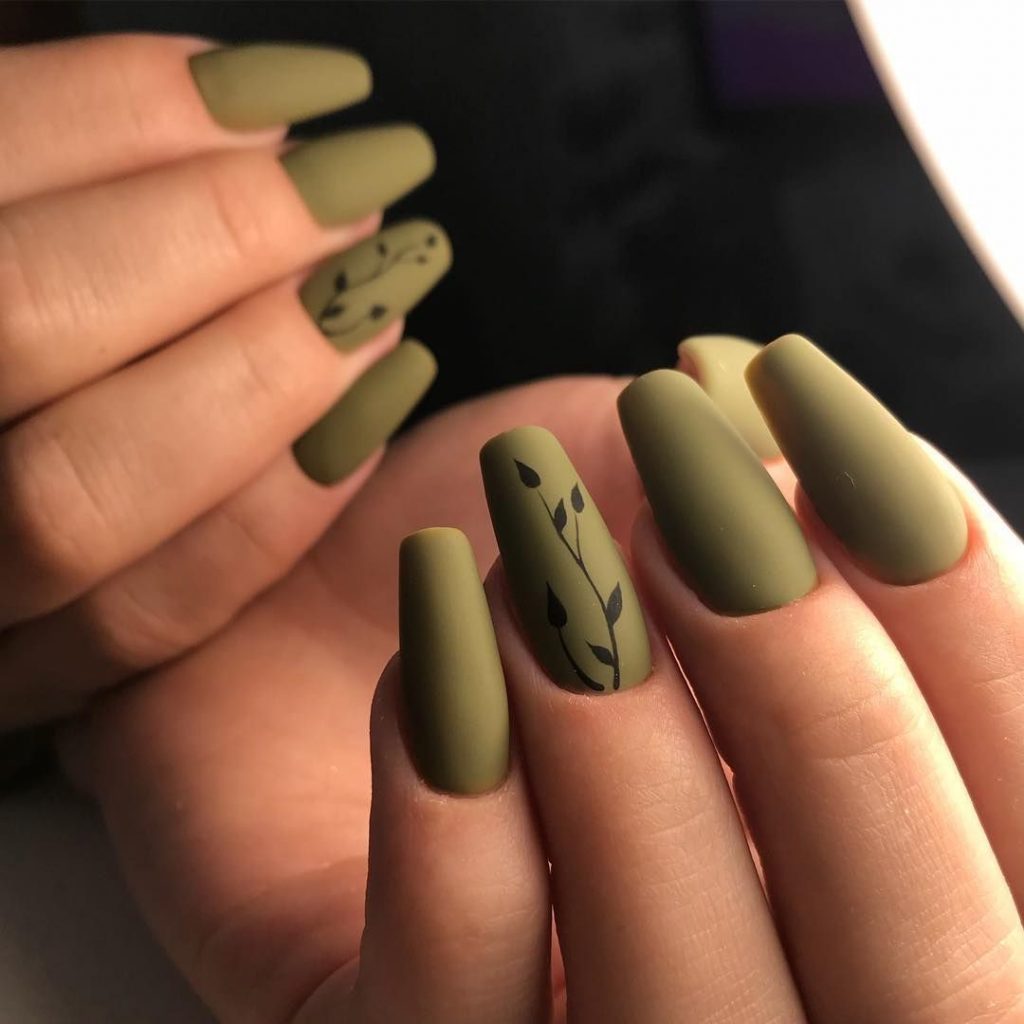 Tropical Green Nails
Unleash your wanderlust with tropical green nail art. Combine green hues with vibrant colors like turquoise, yellow, or coral to evoke the spirit of a tropical vacation.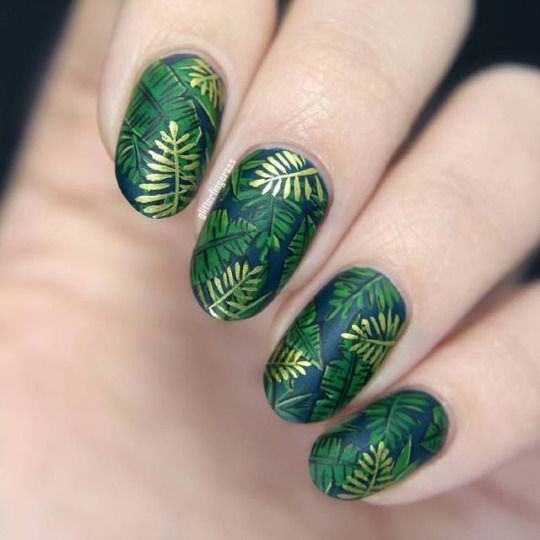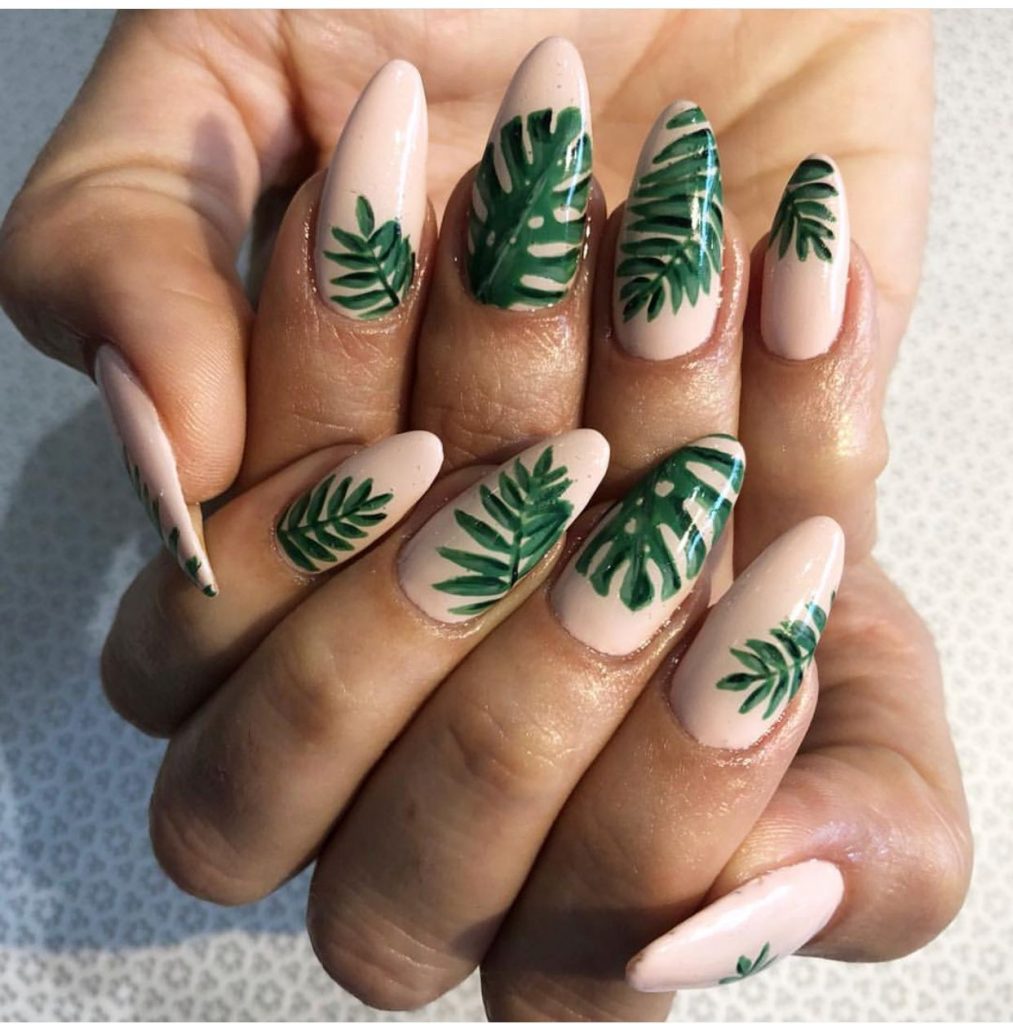 Glittery Green Nails
For a touch of glamour, indulge in glittery green nails. Whether you opt for an all-over sparkle or just an accent nail, the glimmer will add a touch of magic to your acrylic nails.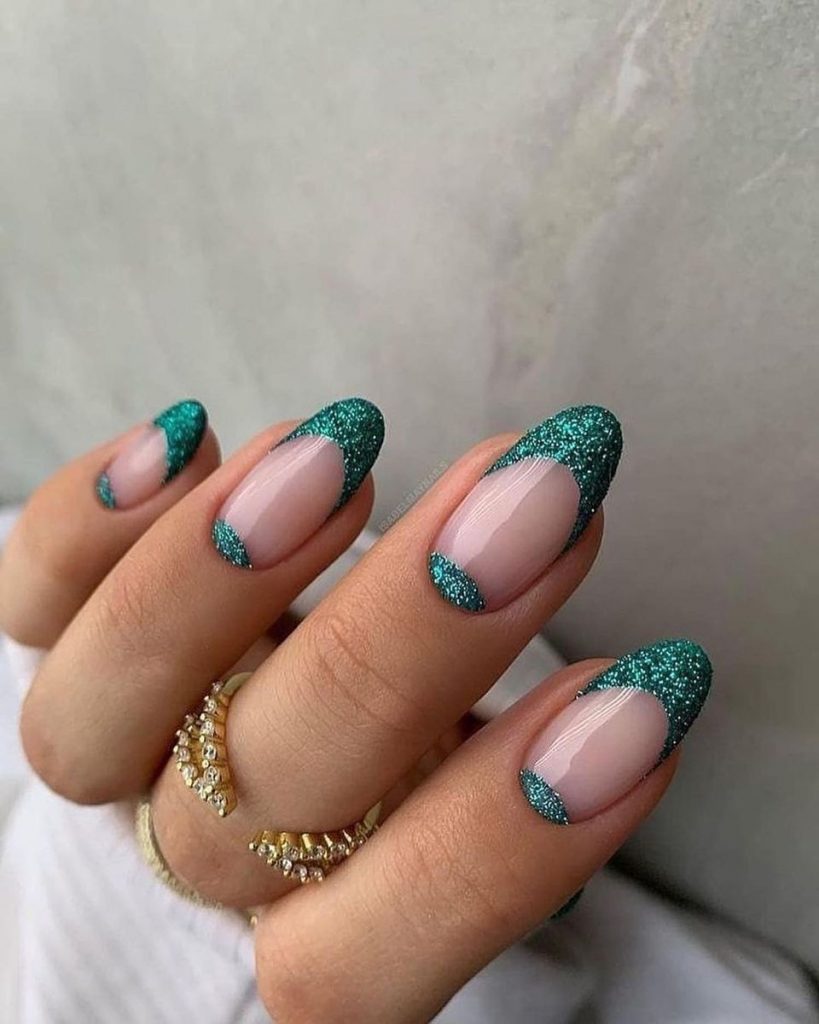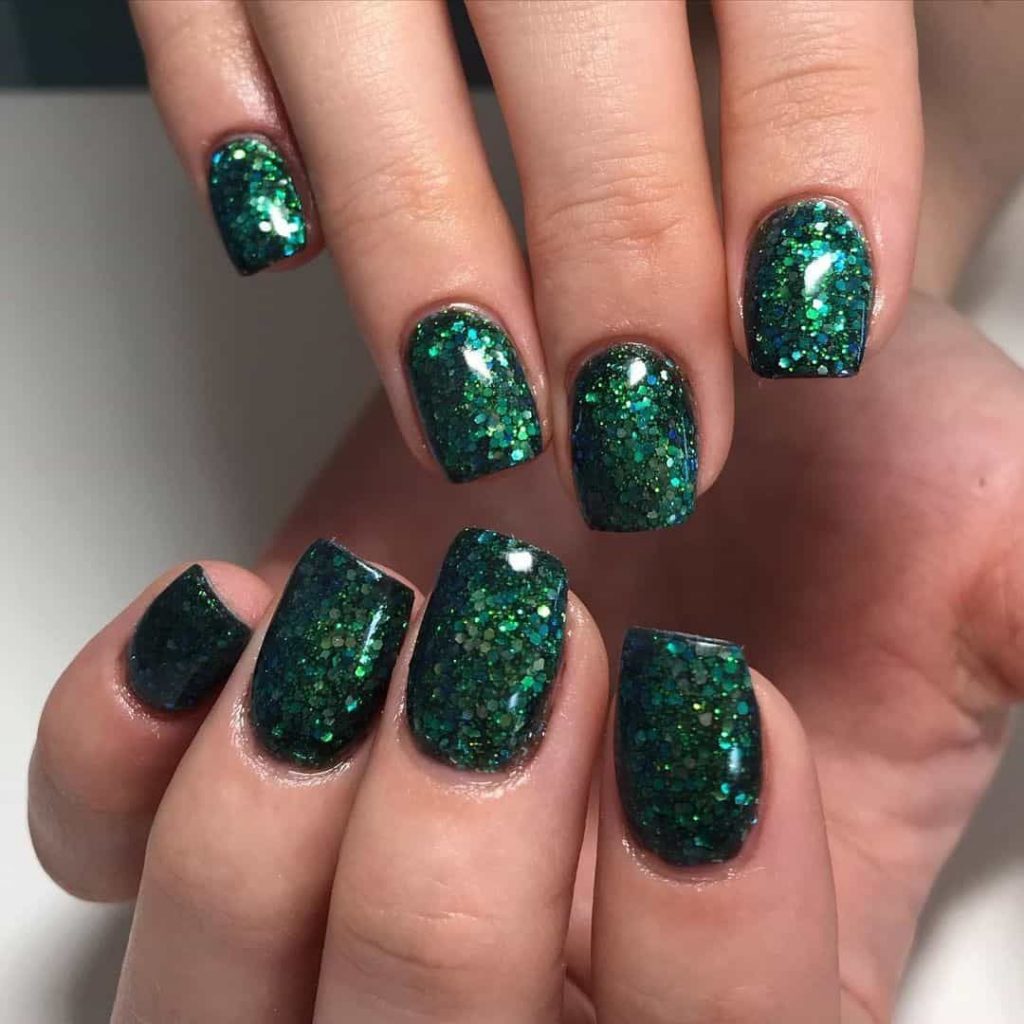 Marble and Green Combo
The marble effect adds a touch of sophistication to your green nails. The swirls of green and white mimic the elegance of natural marble, resulting in a luxurious and unique design.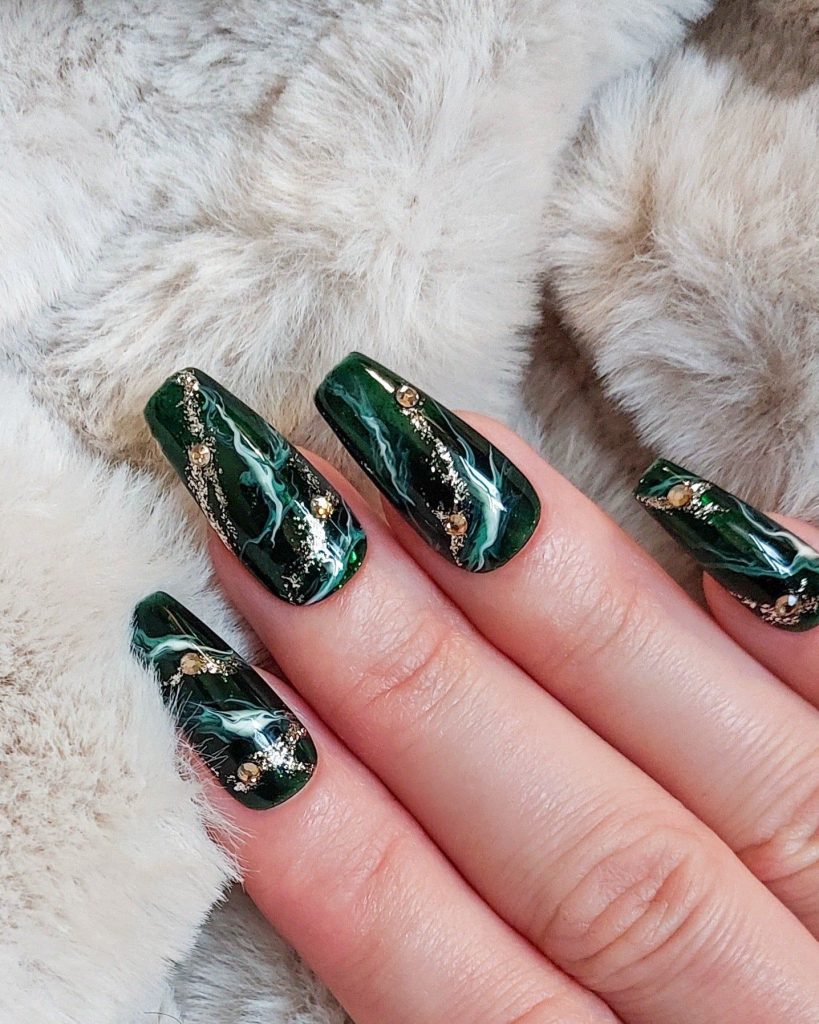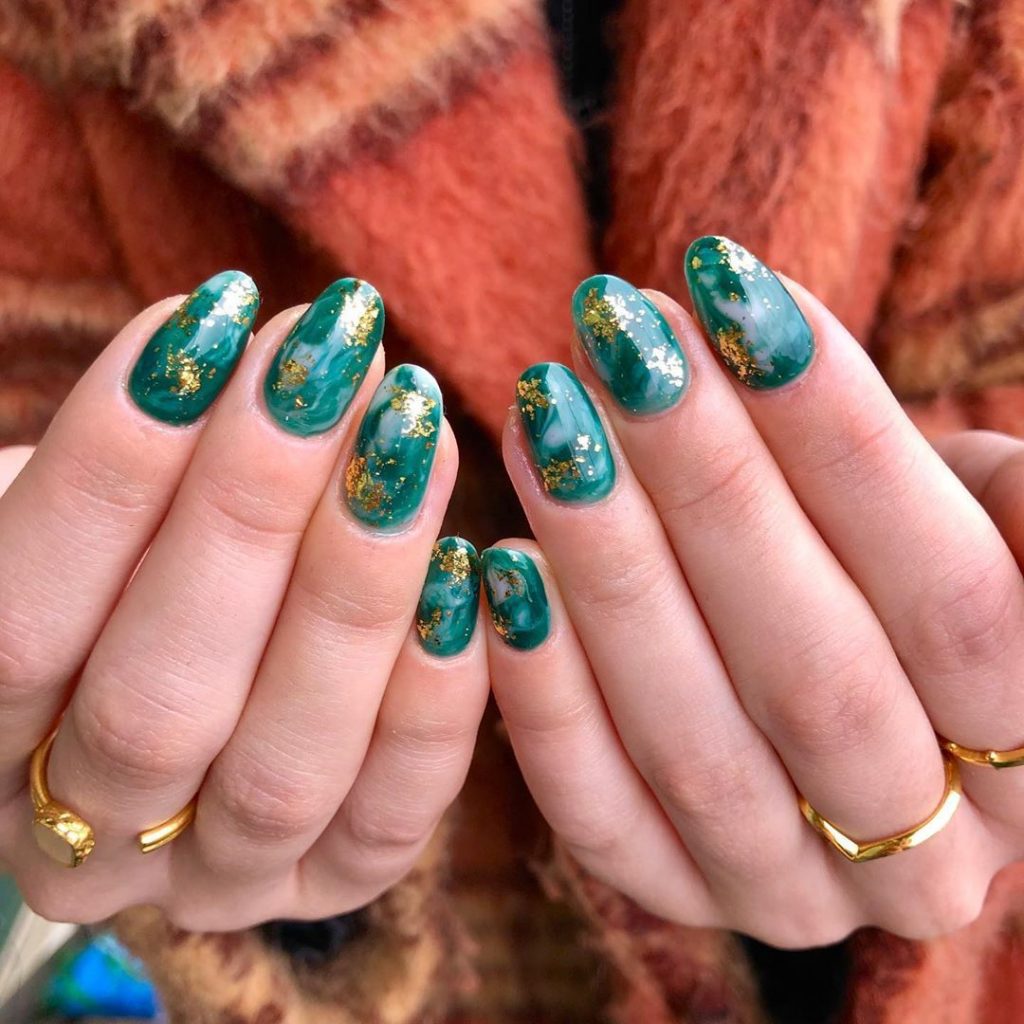 Matte Green Nails
Matte nails exude understated elegance. Opt for a matte green manicure to achieve a chic and modern look that stands out from the glossy crowd.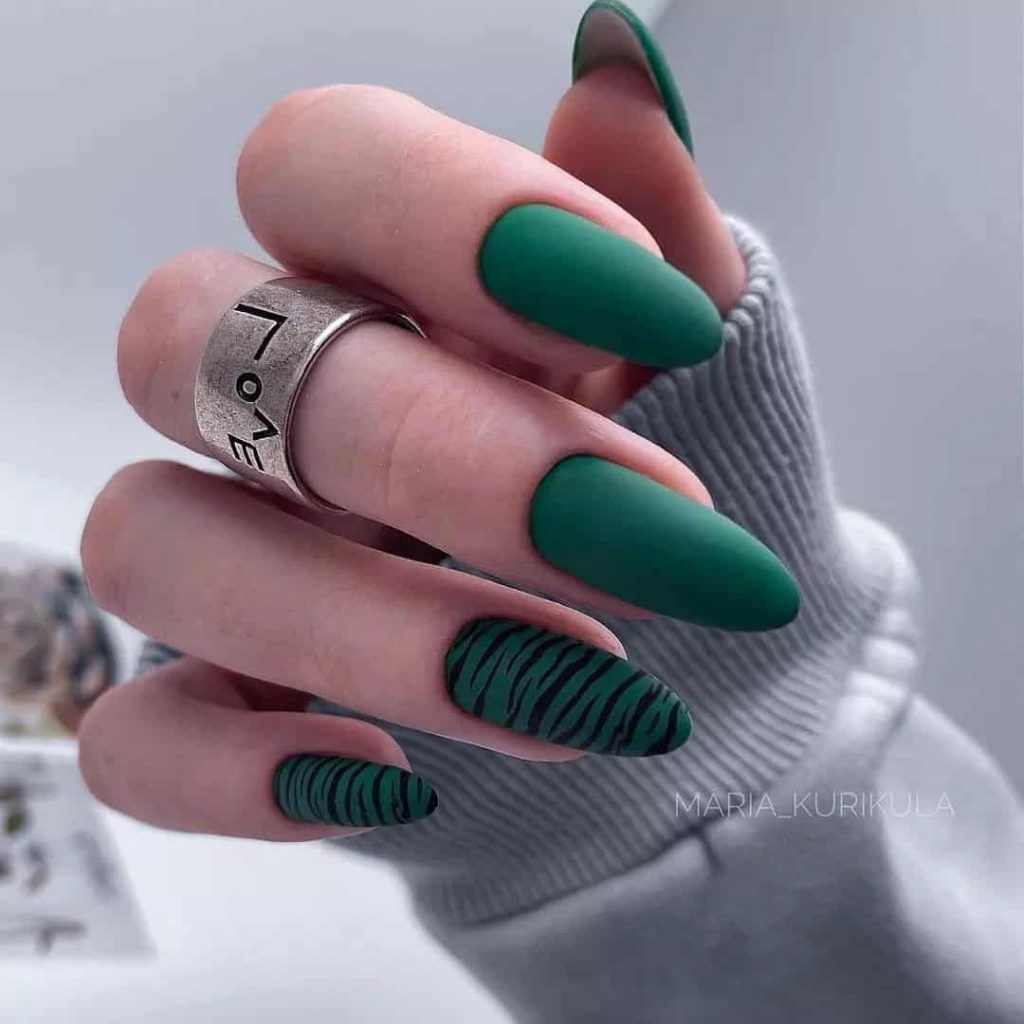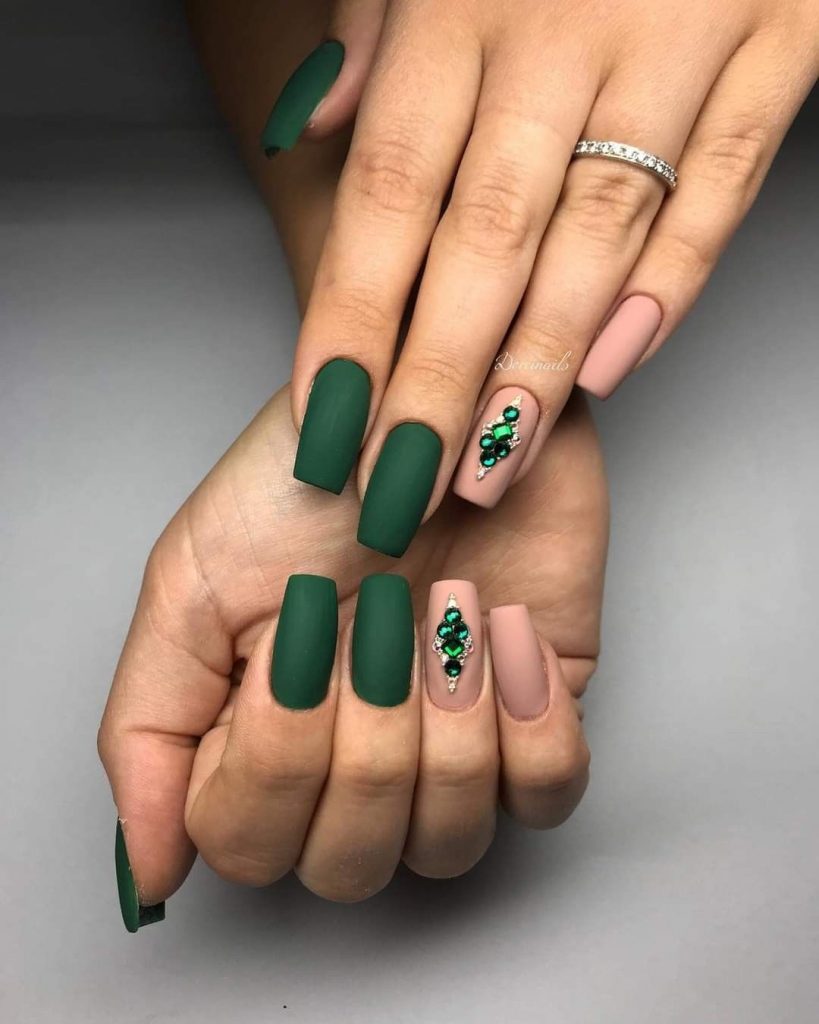 Green French Tips
Give the classic French manicure a twist by using green as the base color. This modern take on the timeless style adds a touch of flair to your nails.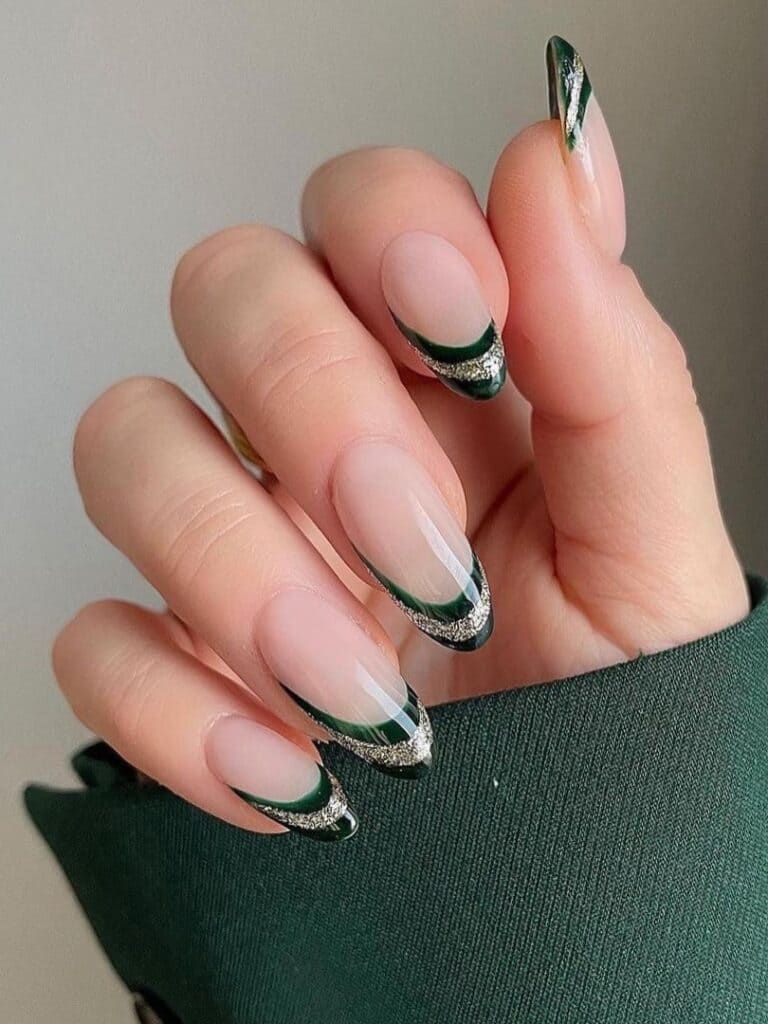 Save Pin