Nails
Halloween Nails 2023 18 Ideas: Spooktacular Nail Art for the Season
Halloween is just around the corner, and it's time to get into the spooky spirit! One of the best ways to showcase your Halloween enthusiasm is through your nails. Whether you're attending a Halloween party, taking the kids trick-or-treating, or simply want to embrace the season, having the perfect Halloween nail art is a must. In this article, we'll explore 15 unique and creative Halloween nails 2023 ideas that will make your fingertips the talk of the town.
Embrace the Spooky Season
Halloween is that magical time of the year when you can let your creativity run wild. From costumes to decorations, everything gets a spooky makeover. But don't forget about your nails! They're the perfect canvas to express your Halloween spirit.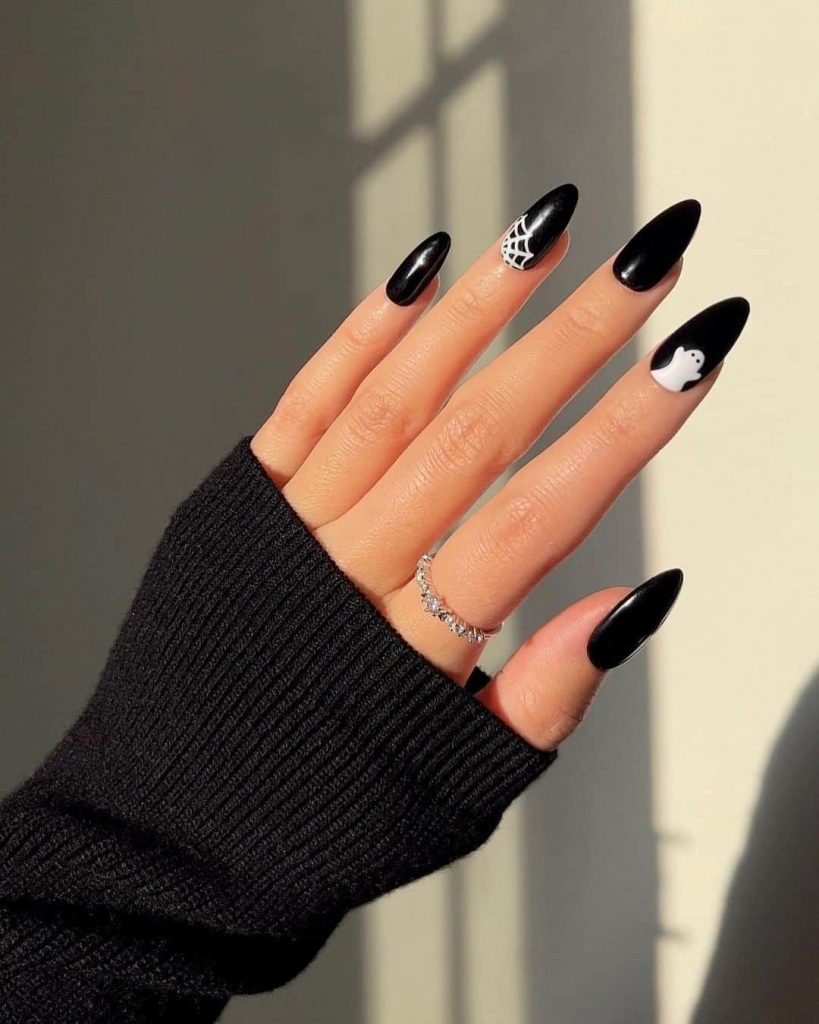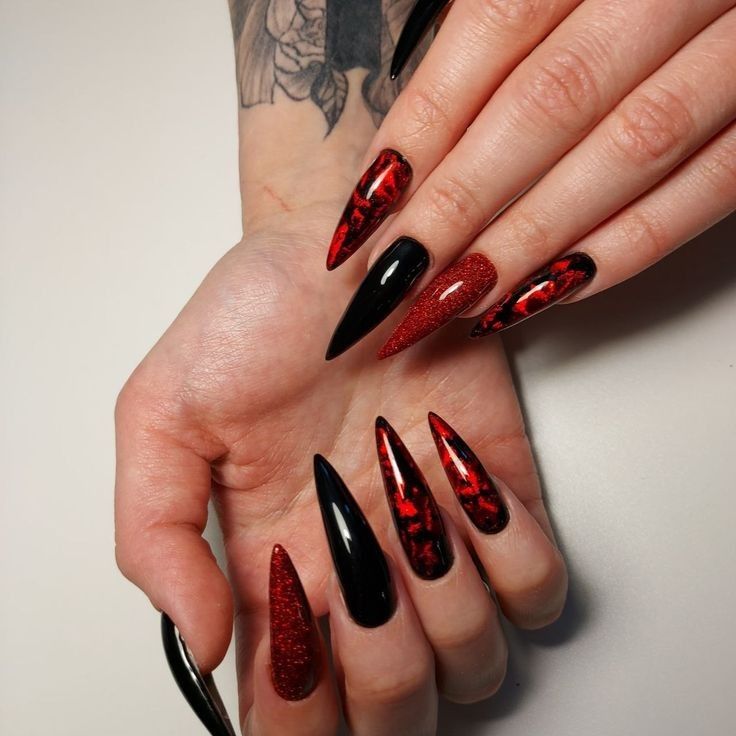 Classic Halloween Colors: Black and Orange
Start with the classics – black and orange. These timeless Halloween colors form the foundation for many fantastic nail art designs. You can go for a simple two-toned look or get creative with stripes, dots, or even spooky silhouettes.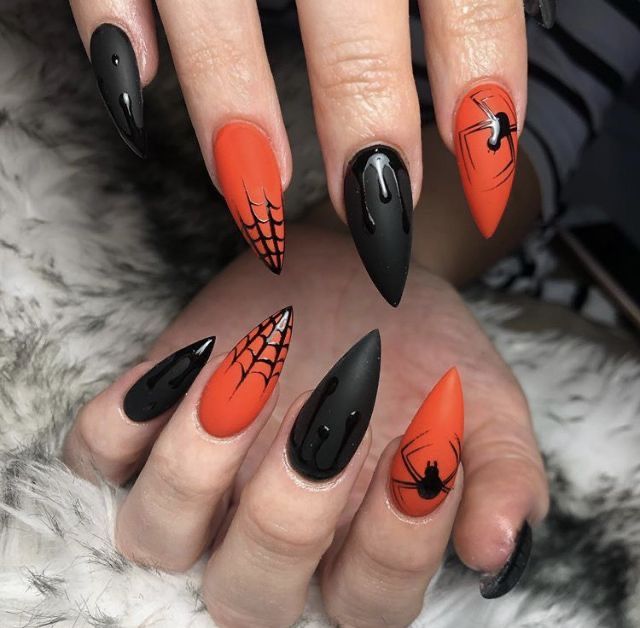 Jack-o'-Lantern Delight: Pumpkin Nail Art
Pumpkins are synonymous with Halloween, and they make for adorable nail art. Paint your nails orange, add cute jack-o'-lantern faces, and you're ready to rock the Halloween vibes.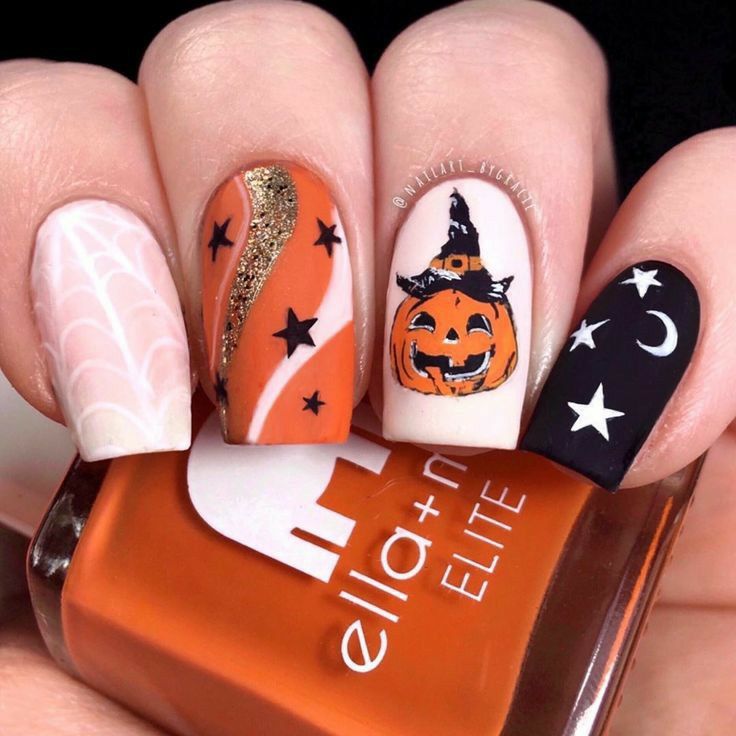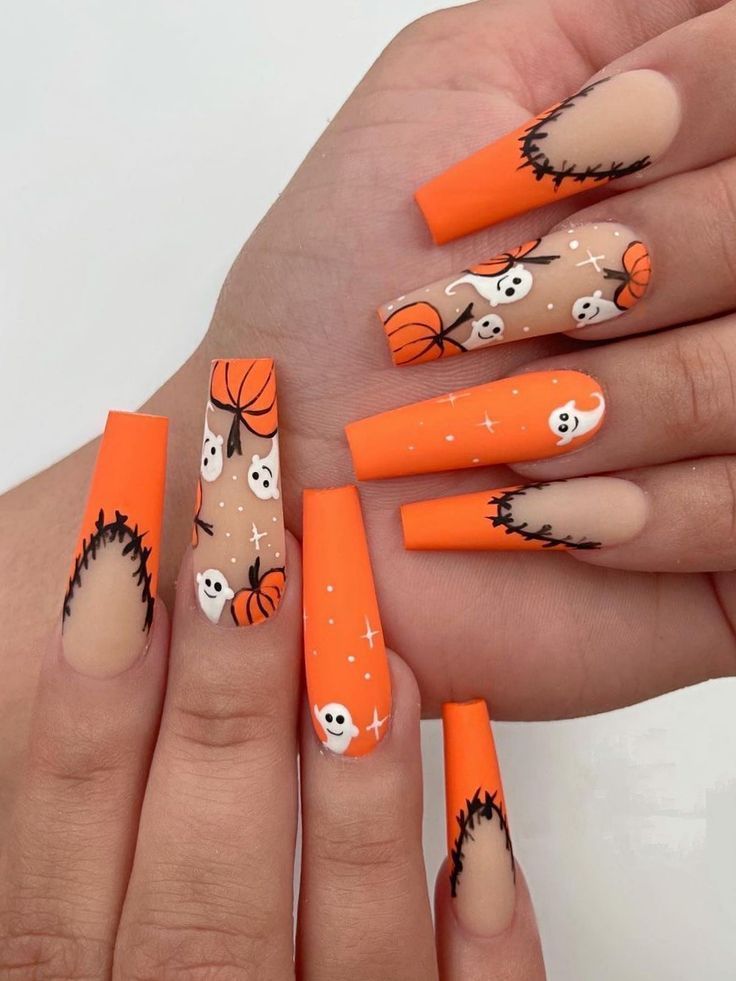 Wicked Witch Nails: Green and Black Combo
Channel your inner witch with green and black nails. These colors evoke a sense of mystery and magic. Add some spiderweb or witch hat accents, and you'll be spellbinding.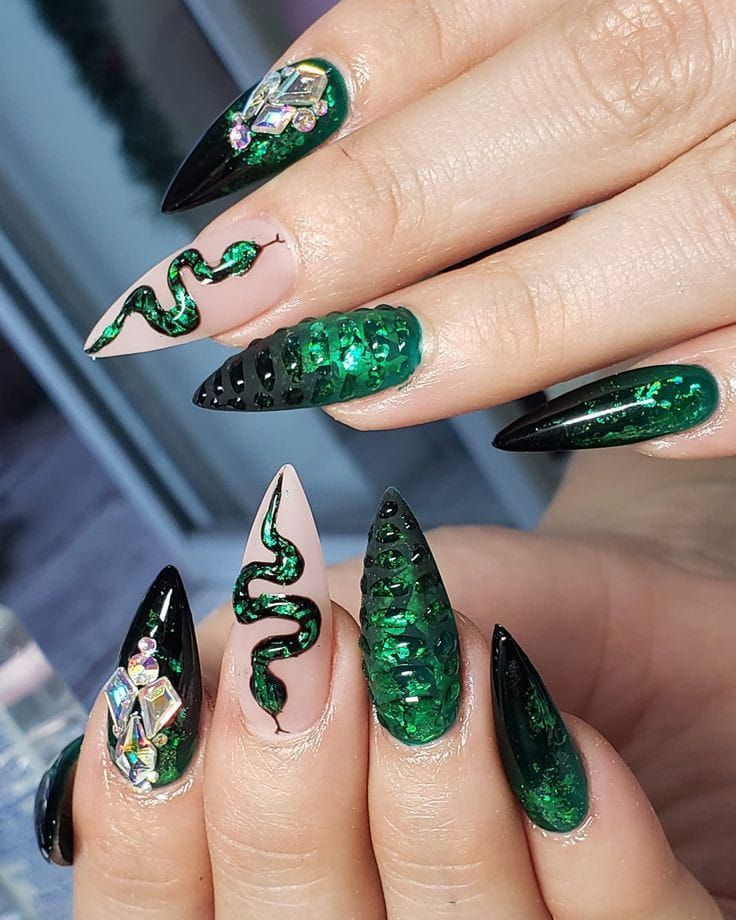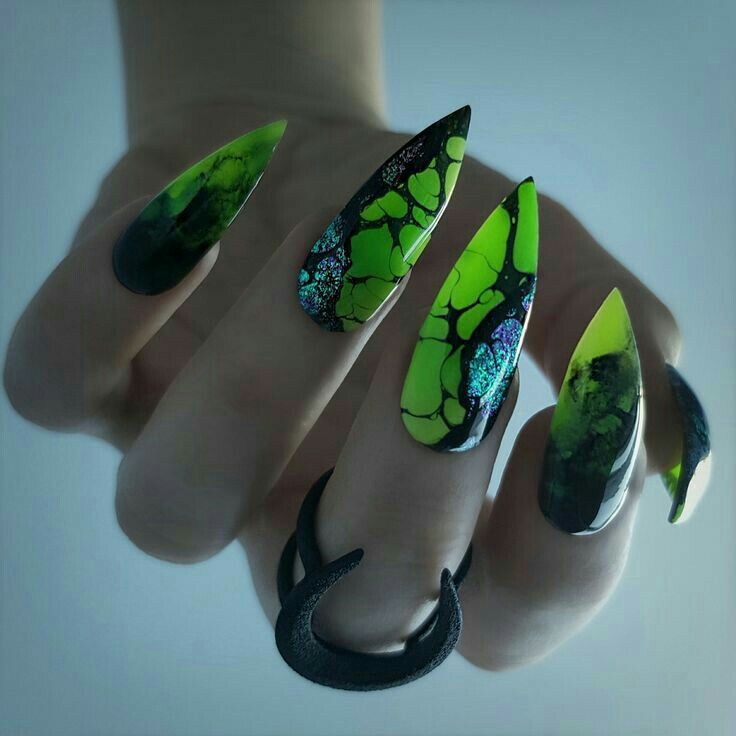 Glamorous Gothic: Dark Elegance for Halloween
If you prefer a more sophisticated look, opt for gothic-inspired nails. Deep purples, velvety blacks, and elegant silver accents can create a striking yet classy Halloween nail design.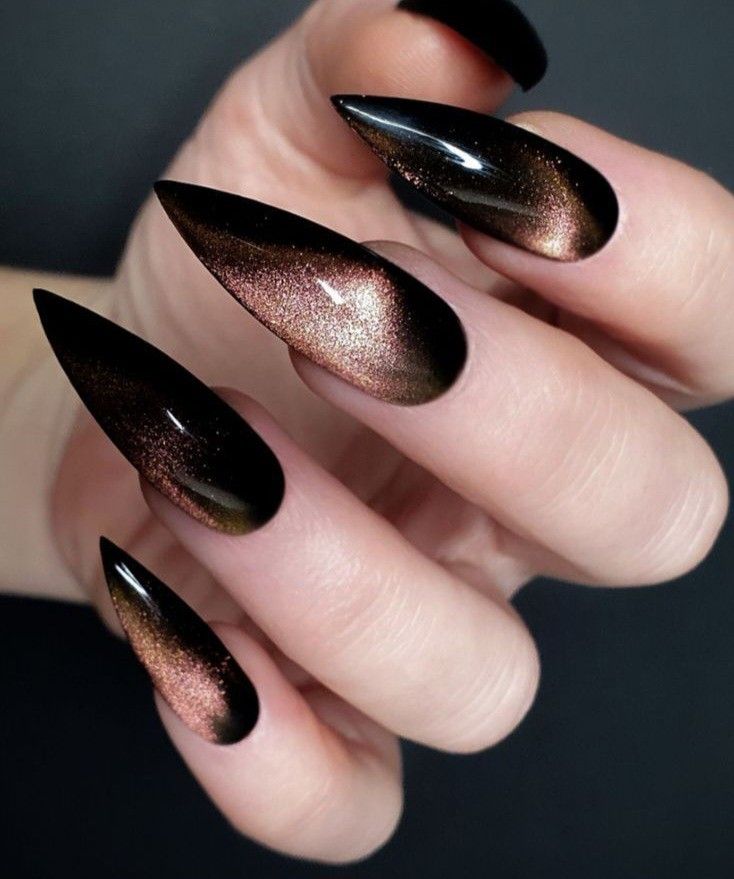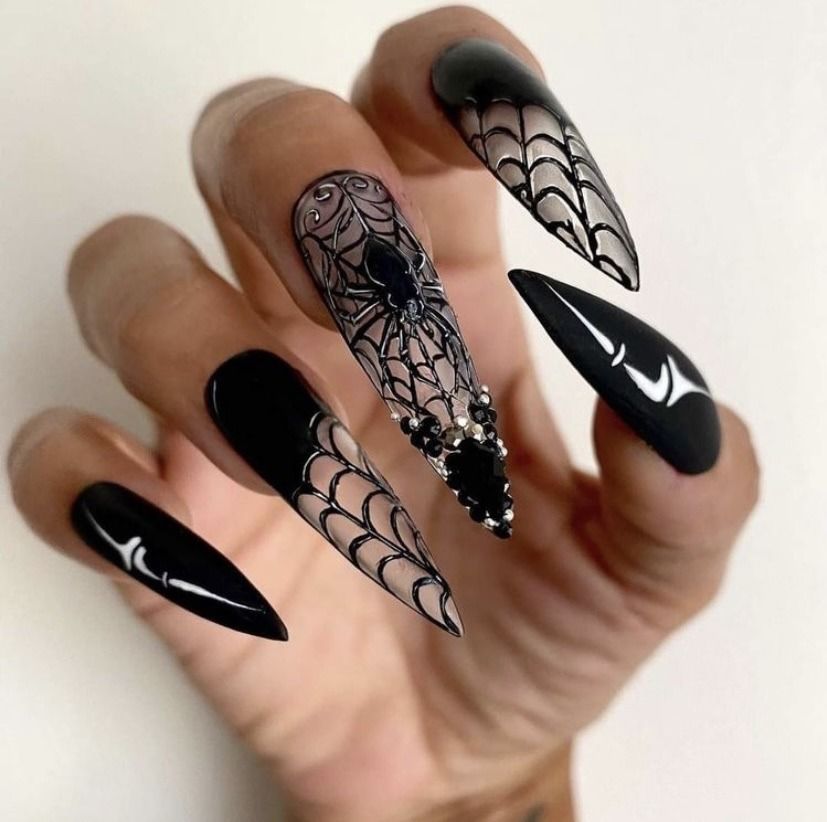 Mystical Moons and Stars: Celestial Nails
Celestial-themed nails are a celestial choice for Halloween. Paint your nails dark blue or black and add tiny moons, stars, and constellations for an ethereal touch.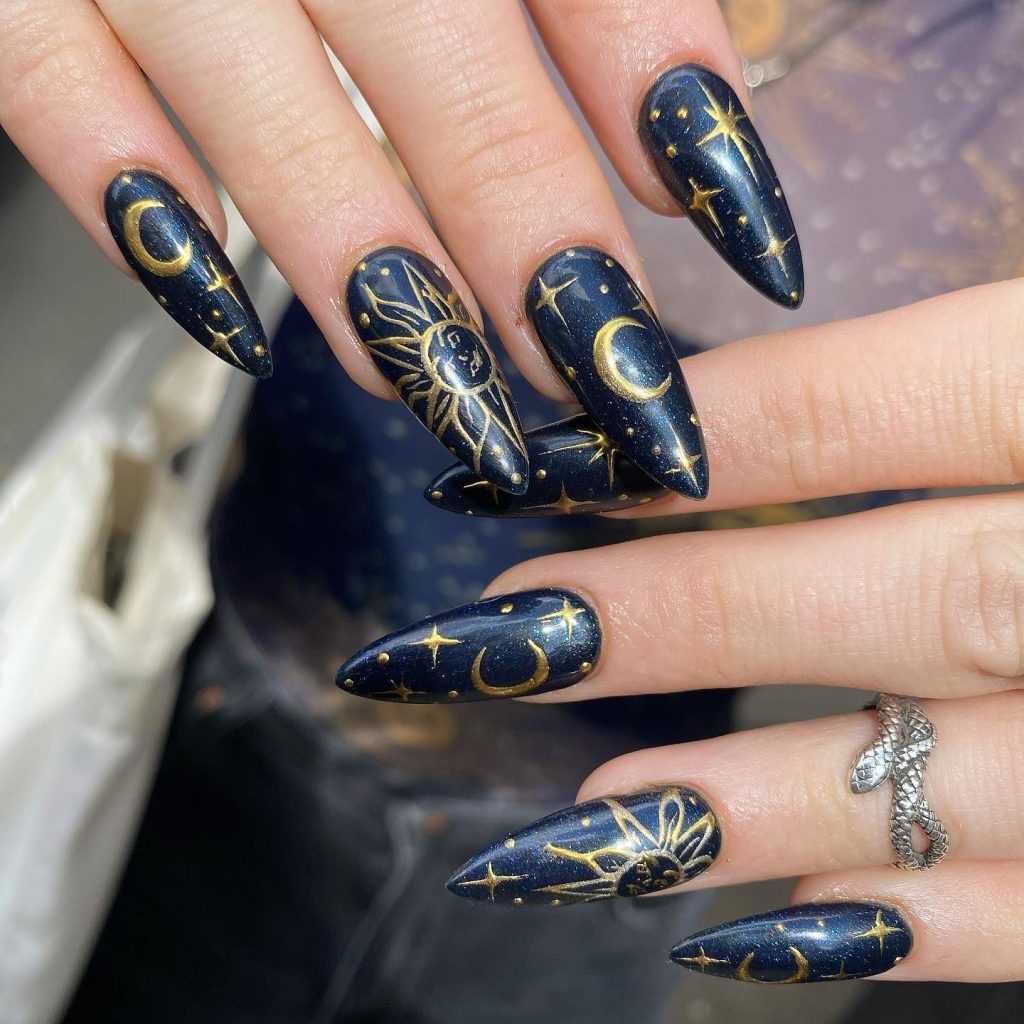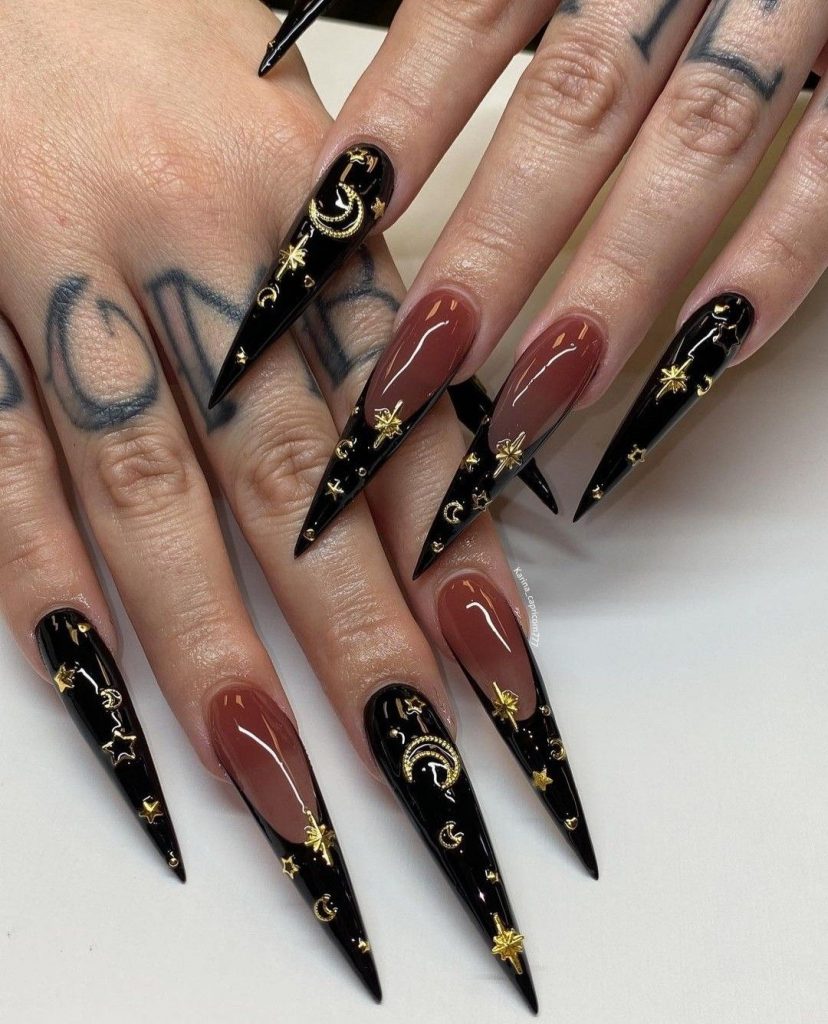 Haunted House on Your Nails: Creepy Designs
Turn your nails into mini haunted houses with spooky landscapes, ghosts, and bats. These intricate designs are sure to impress, making your nails the life of the Halloween party.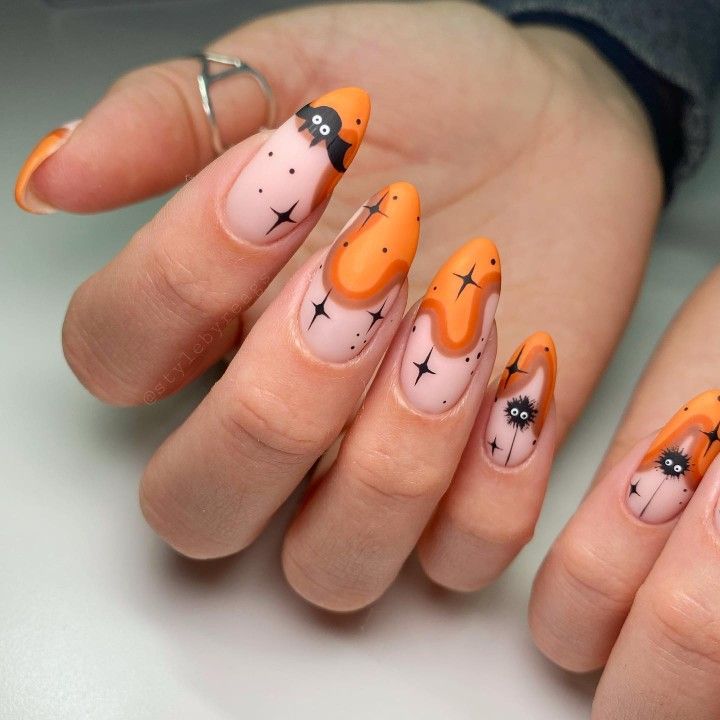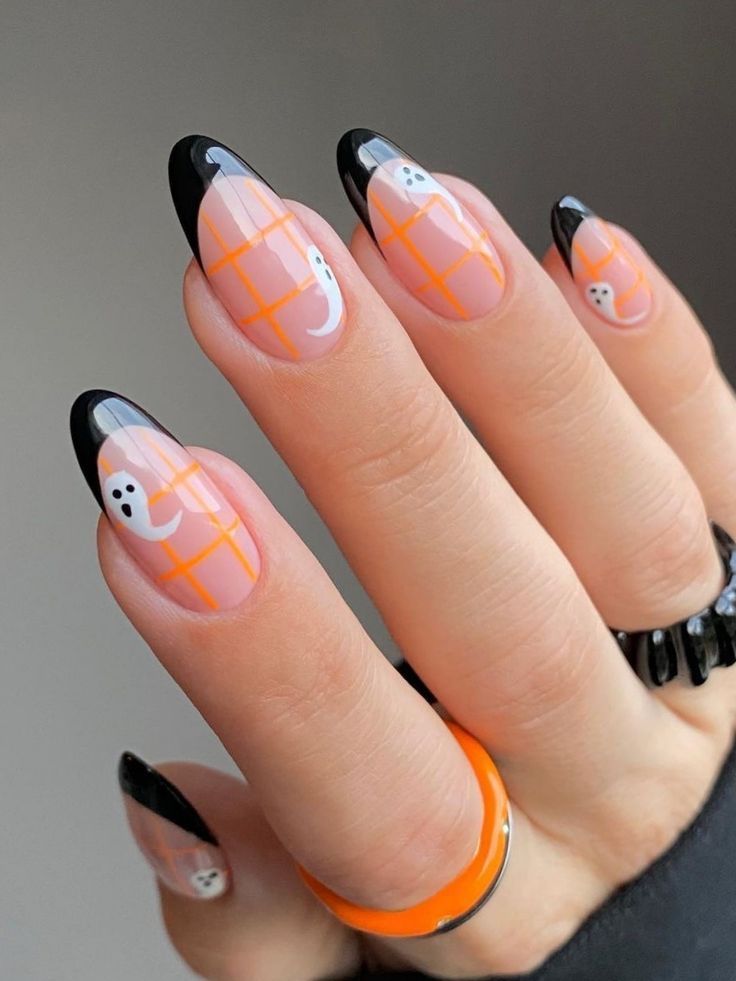 Blood and Fangs: Vampire-Inspired Nail Art
For a more sinister look, embrace your inner vampire. Deep reds, bloody accents, and even fang designs will give your nails a deliciously dark appeal.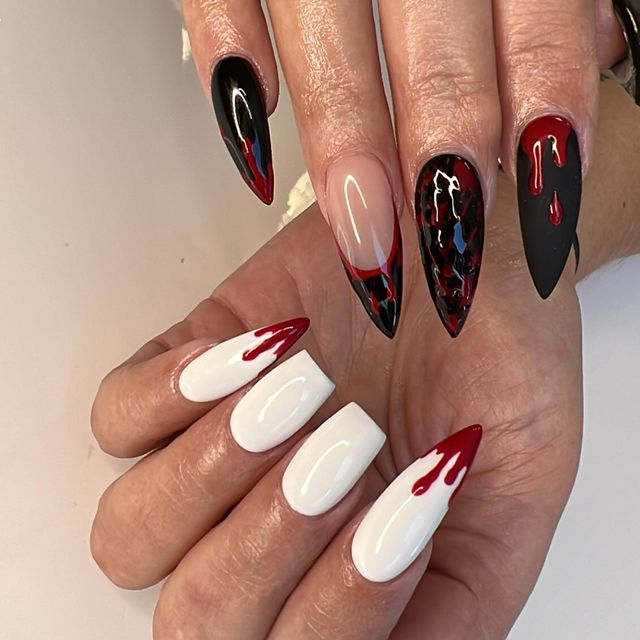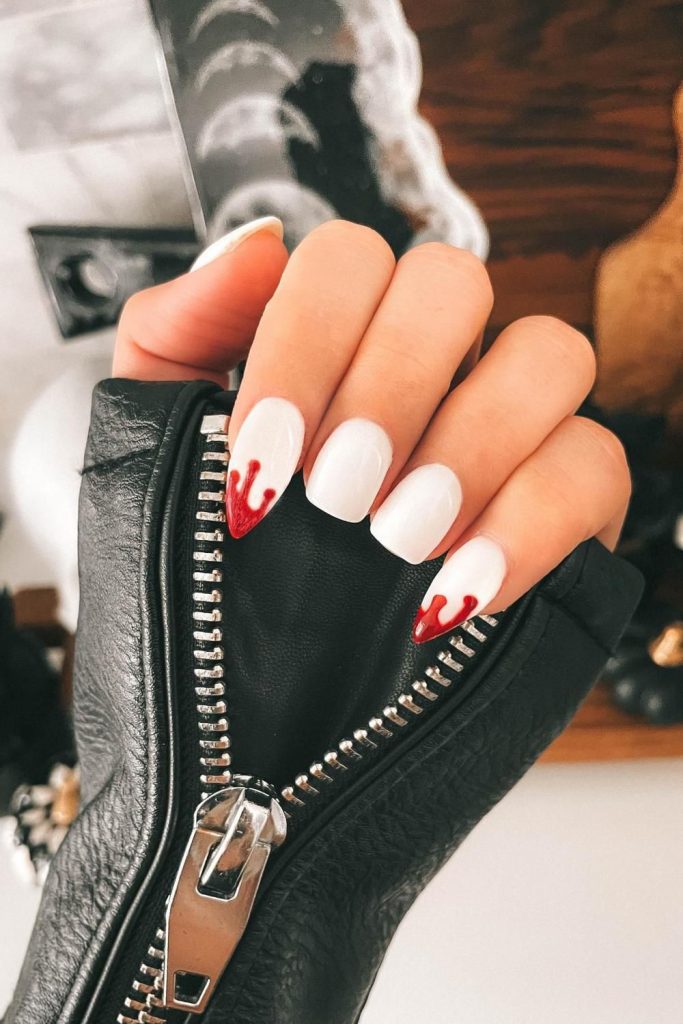 Trick-or-Treat Fun: Candy Corn Nails
Candy corn isn't just for eating – it's also a fun nail art theme. Paint your nails in the classic candy corn colors and add playful patterns for a whimsical touch.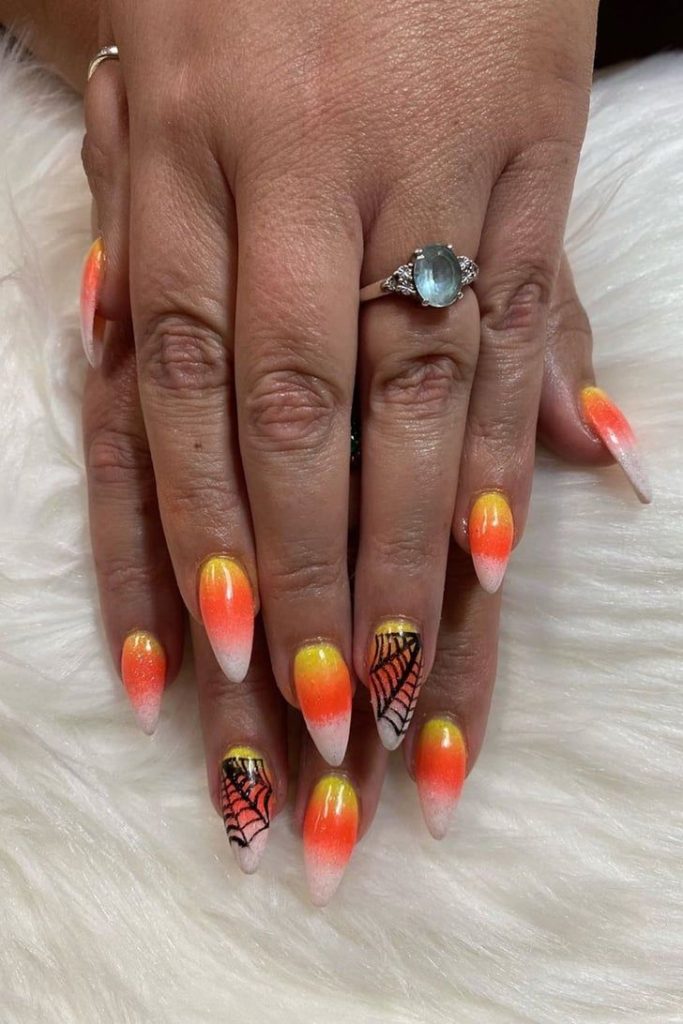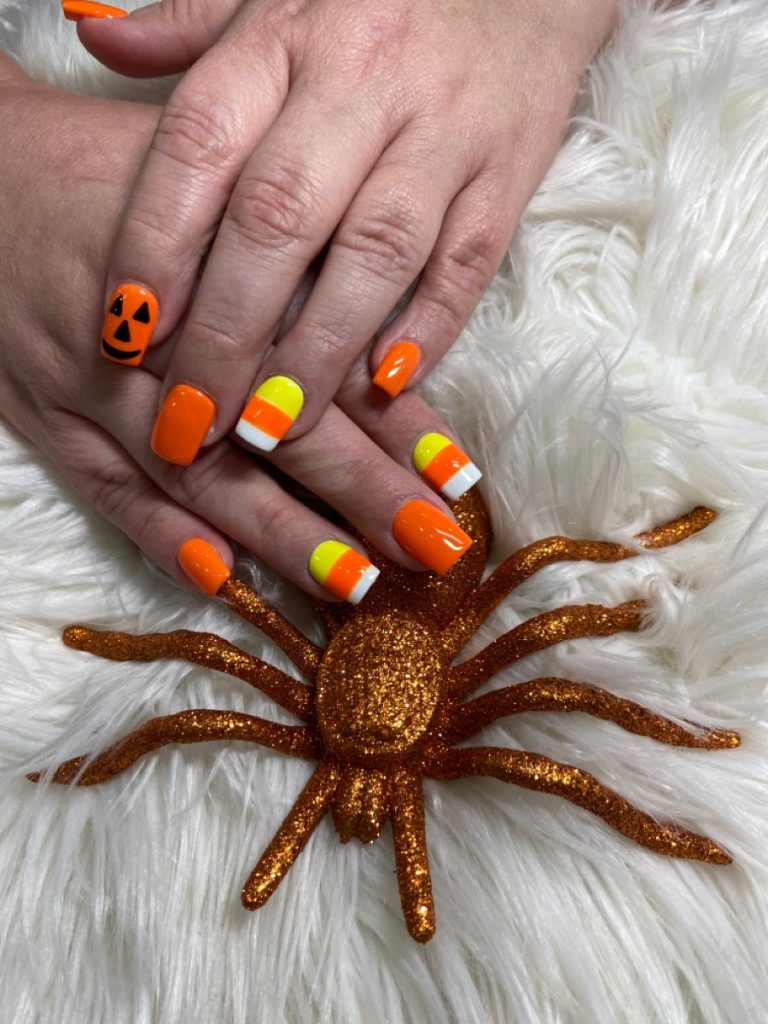 Save Pin