Nails
Long Fall Nails 2023 15 Ideas: Embrace the Season with Stunning Nail Designs
As the leaves change color and the air becomes crisp, it's time to transition your nail game for the fall season. Fall is the perfect time to experiment with new nail designs that capture the essence of this cozy and vibrant season. In this article, we will explore unique and trendy long fall nail ideas for 2023. From warm earthy tones to bold and moody hues, get ready to elevate your nail game and embrace the spirit of fall.
Embracing Warm Earthy Tones
Fall is all about the warm and earthy colors that reflect the changing landscape. Consider shades like burnt orange, mustard yellow, deep red, and olive green. These colors will add warmth and depth to your nails, perfectly capturing the essence of fall.
Moody and Mysterious: Dark and Deep Colors
For a touch of drama and sophistication, opt for dark and deep colors. Shades like burgundy, navy blue, and plum will give your nails a mysterious allure. These colors are perfect for evening events and will make a statement wherever you go.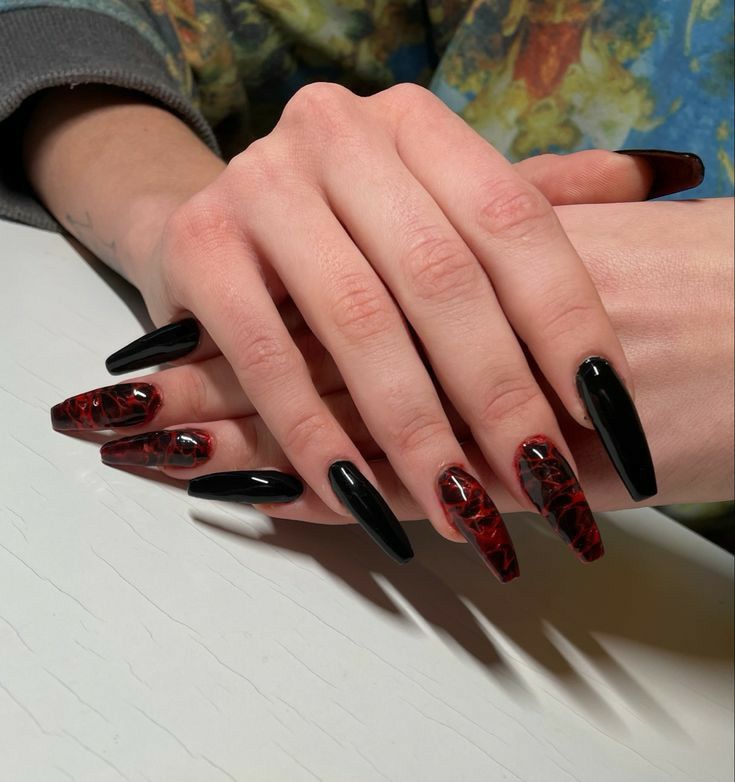 Autumnal Accents: Leaves, Pumpkins, and More
Bring the beauty of fall to your nails with autumnal accents. Adorn your nails with delicate leaves, cute pumpkins, or acorns for a charming touch. These nail designs will instantly transport you to a cozy autumn day.
Metallic Magic: Shine and Glamour
If you're looking to add some glamour to your nails, metallic shades are the way to go. Gold, silver, bronze, and rose gold will give your nails a luxurious and eye-catching look. Whether you opt for a full metallic manicure or use them as accents, these shades will make your nails shine.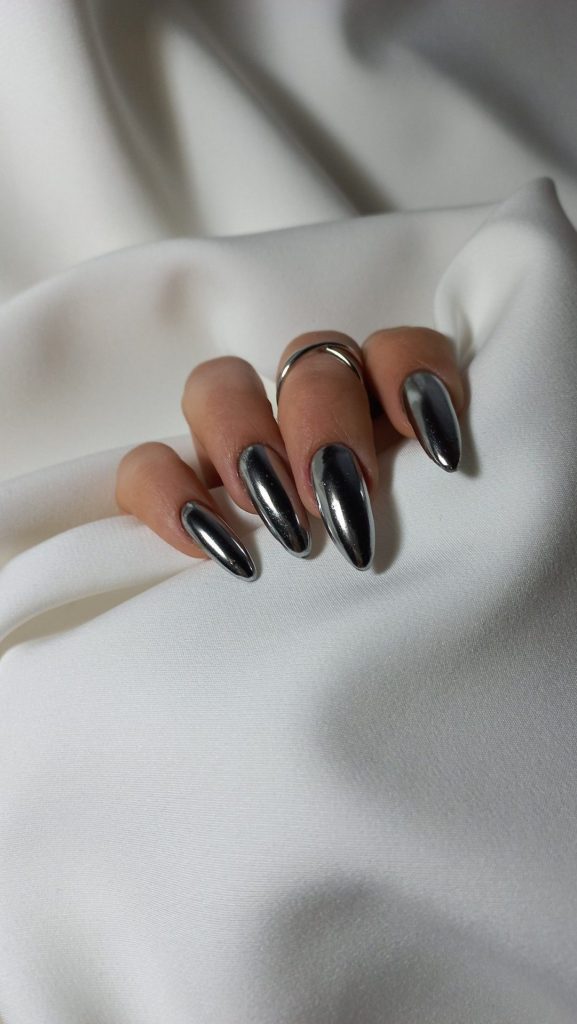 Matte Marvels: Understated Elegance
For a more understated and elegant look, embrace matte nail polishes. Matte finishes add a touch of sophistication and are perfect for those who prefer a more subtle nail design. Try deep burgundy, navy blue, or forest green in a matte finish for a chic and polished look.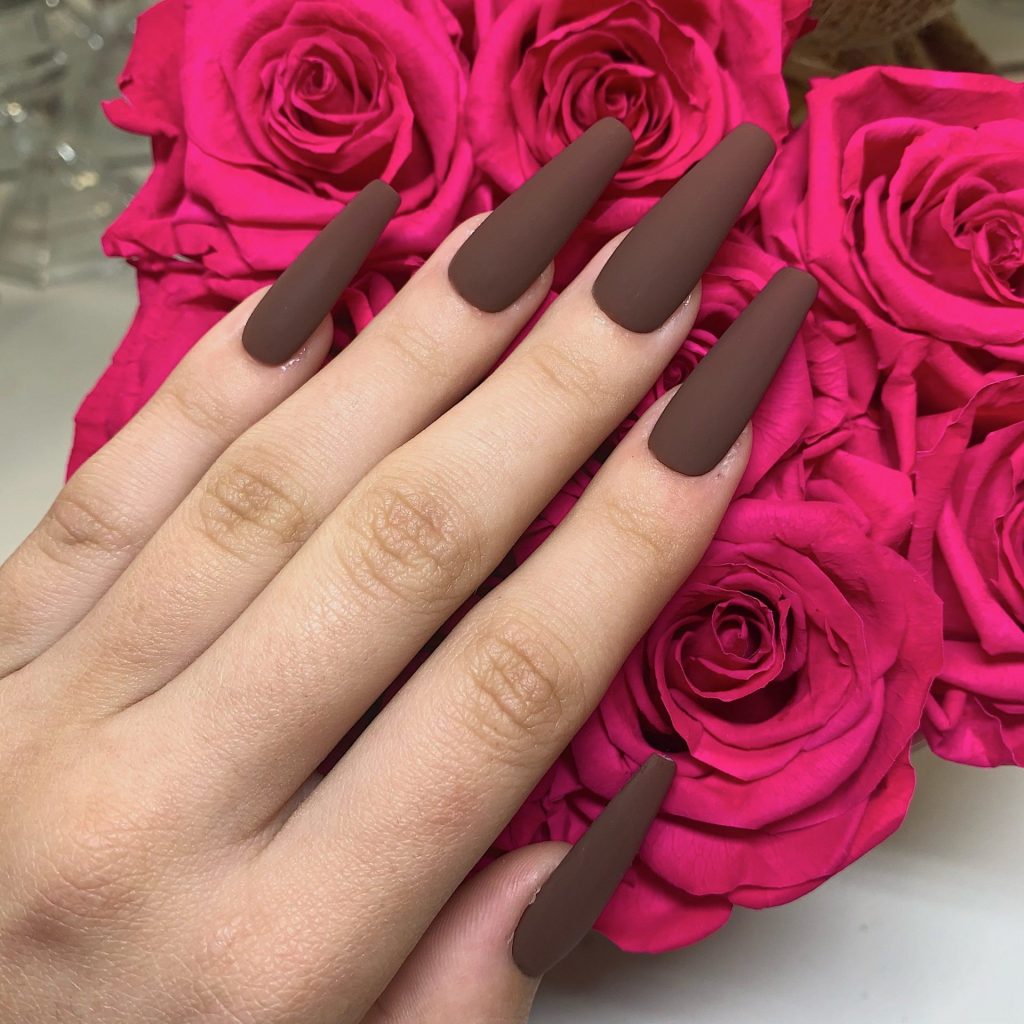 Sparkle and Shine: Glitter and Sequins
Fall is not just about warm and earthy tones; it's also a season of celebration. Add some sparkle and shine to your nails with glitter and sequins. Whether you go for a full-on glitter manicure or use them as accent nails, these dazzling designs will make your nails stand out.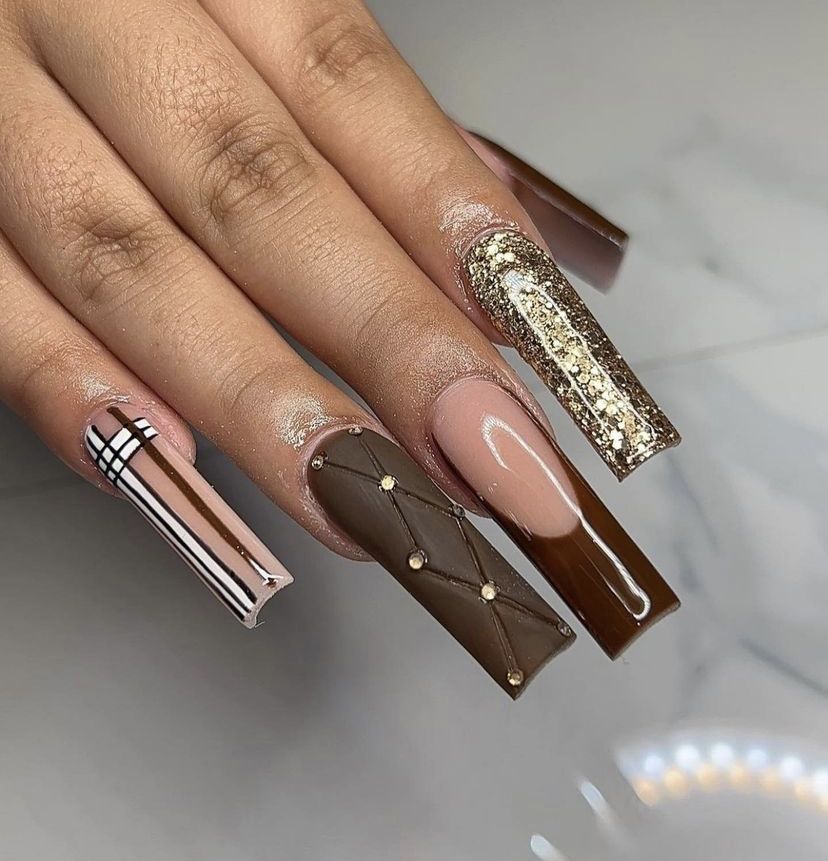 Nature-Inspired: Forests and Woodlands
Take inspiration from nature's beauty and bring the forest to your fingertips. Consider nail designs that feature trees, leaves, or woodland creatures like deer or owls. These intricate designs will showcase your love for nature and add a whimsical touch to your fall look.
Sweater Weather: Cozy Knits on Your Nails
When the weather gets cooler, we reach for our cozy sweaters. Now you can bring that comfort to your nails with sweater-inspired designs. Think cable-knit patterns, argyle prints, or even Fair Isle designs. These nail art ideas will give your nails a cozy and stylish look.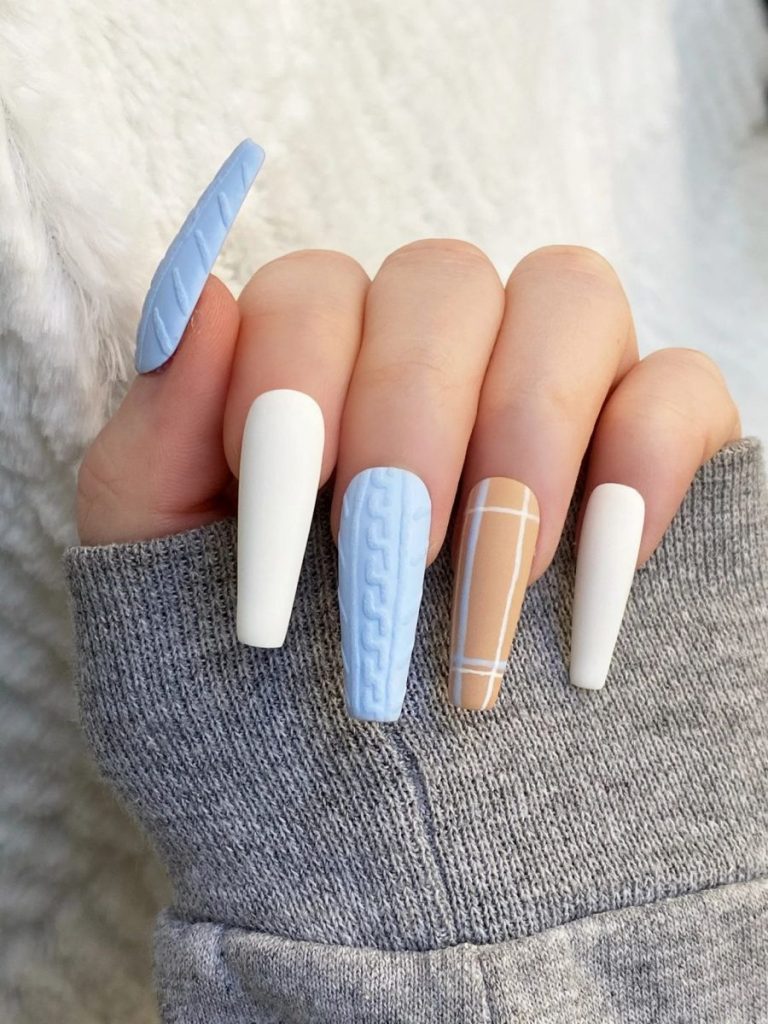 Plaid Patterns: Classic and Timeless
Plaid is a classic pattern that never goes out of style, especially during the fall season. Incorporate plaid patterns into your nail designs for a timeless and sophisticated look. Whether you go for traditional tartan or experiment with colorful variations, plaid nails will always be in vogue.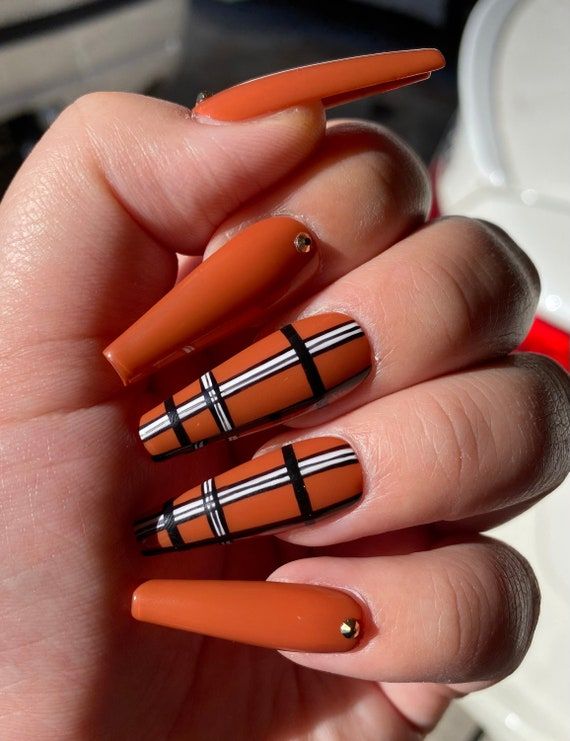 Vintage Vibes: Retro Nail Art
Step back in time with retro-inspired nail art. Embrace vintage colors like mustard yellow, olive green, or dusty pink. Combine them with retro patterns like polka dots, chevron, or geometric shapes for a nostalgic and fashionable nail look.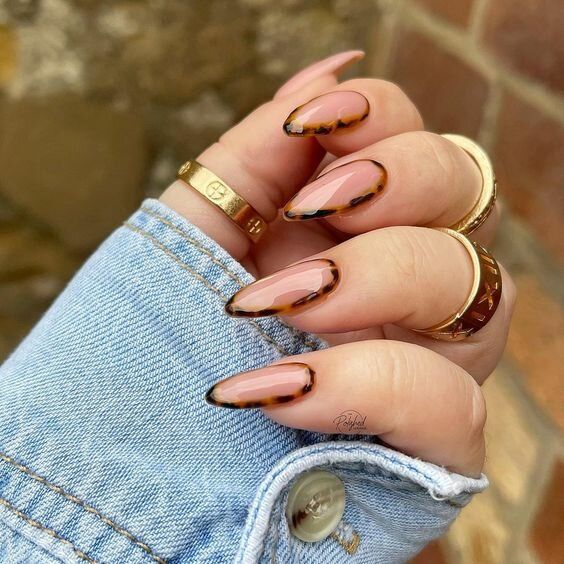 Animal Print Mania: Wild and Fierce
Animal prints are always in trend, and fall is no exception. Leopard print, zebra stripes, or snakeskin patterns can elevate your nails with a wild and fierce look. Go for a full-on animal print manicure or use them as bold accents for an edgy nail design.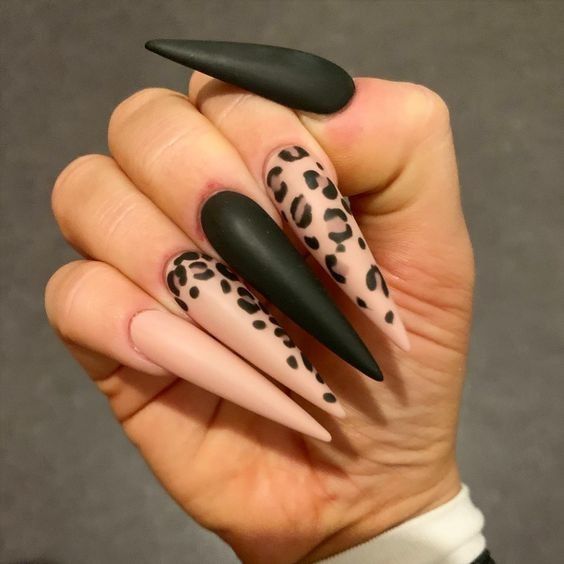 Celestial Delights: Moon and Stars
Embrace the magic of the night sky with celestial-inspired nail art. Moon and star motifs can add a touch of enchantment to your nails. Opt for designs with constellations, crescent moons, or shooting stars to create a dreamy and mystical look.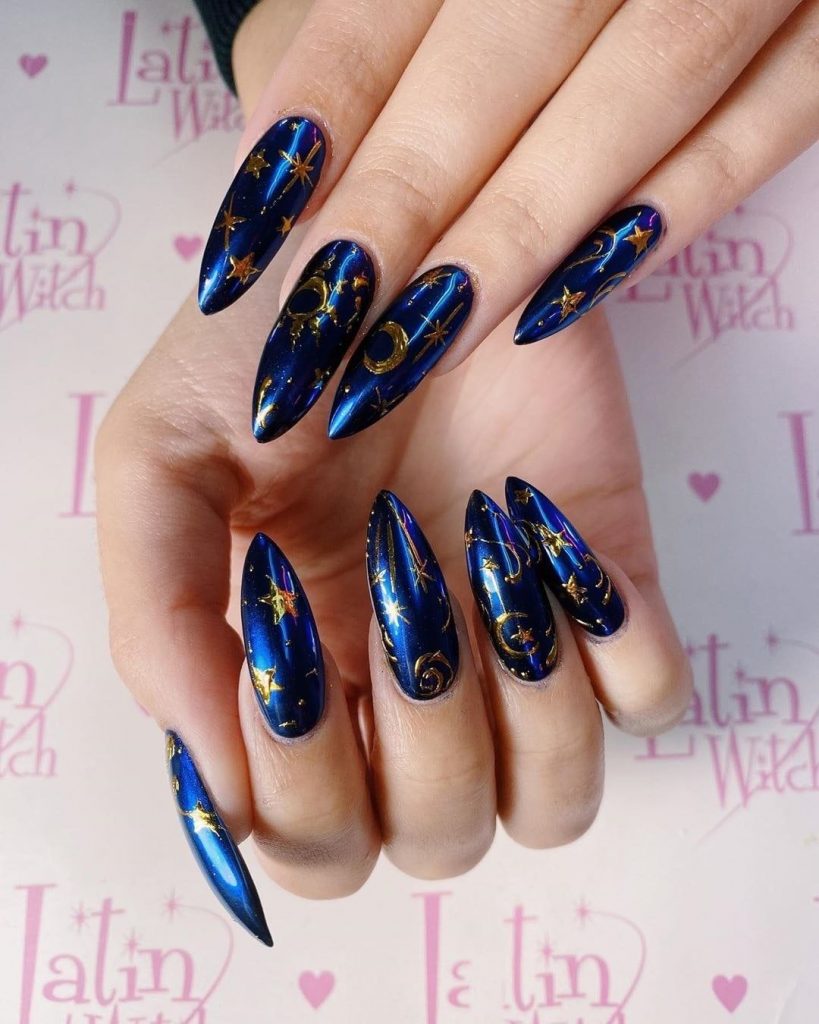 Elegant Ombré: Gradient Perfection
Ombré nails are a versatile and elegant choice for any season. Blend fall colors seamlessly from light to dark or experiment with unconventional color combinations. Ombré nails offer a smooth transition of shades that will make your nails look sophisticated and stylish.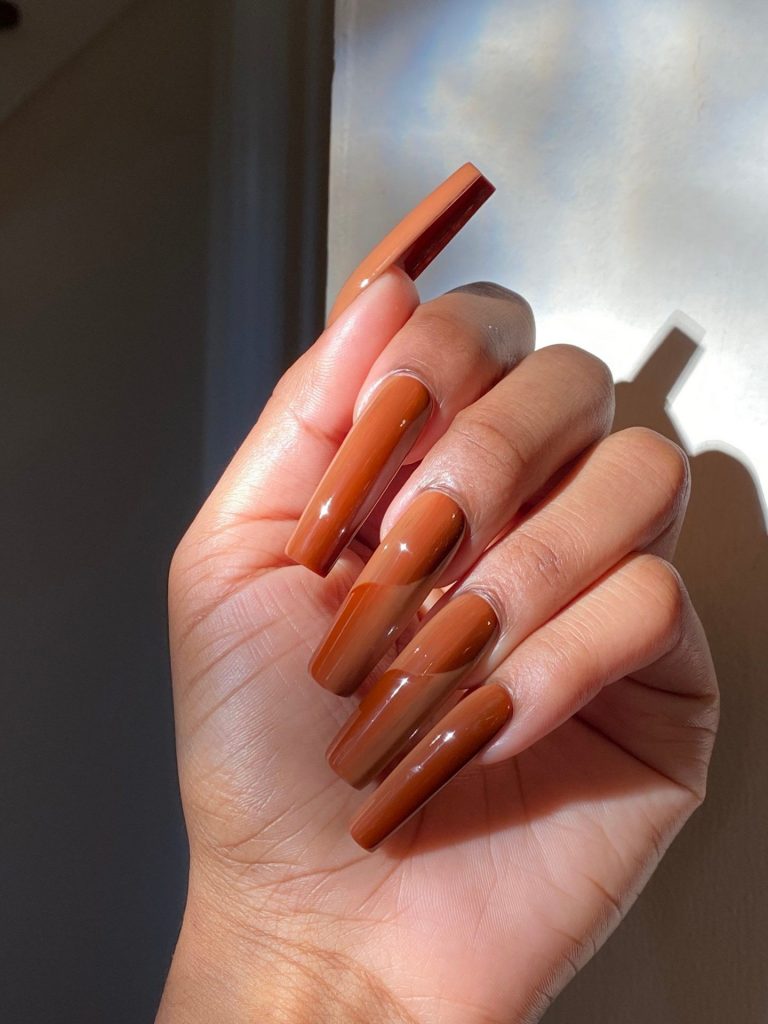 Edgy and Minimalistic: Negative Space Nail Art
For those who prefer a more minimalist approach, negative space nail art is the way to go. This design incorporates unpainted areas of the nail, creating a chic and edgy look. Experiment with geometric shapes, lines, or simple accents to achieve a modern and trendy nail design.