Nails
Matte Black Nails 16 Ideas: Embrace Elegance and Edge
Matte black nails have gained immense popularity for their ability to make a bold statement while maintaining an air of elegance. This trend has transcended traditional nail norms, giving individuals the opportunity to express themselves uniquely.
Why Choose Matte Black Nails?
Matte black nails offer a refined and modern look that suits various styles and occasions. The absence of shine creates a subdued aesthetic that can be both understated and attention-grabbing.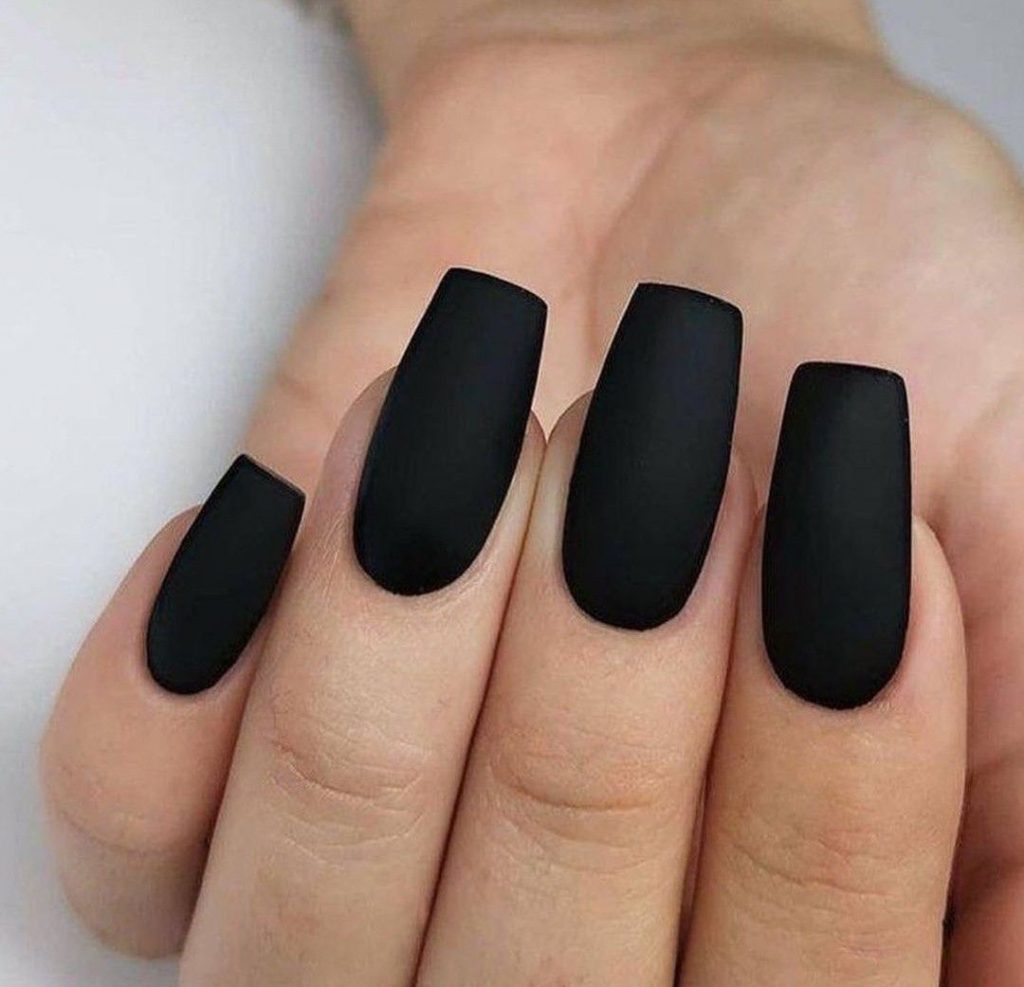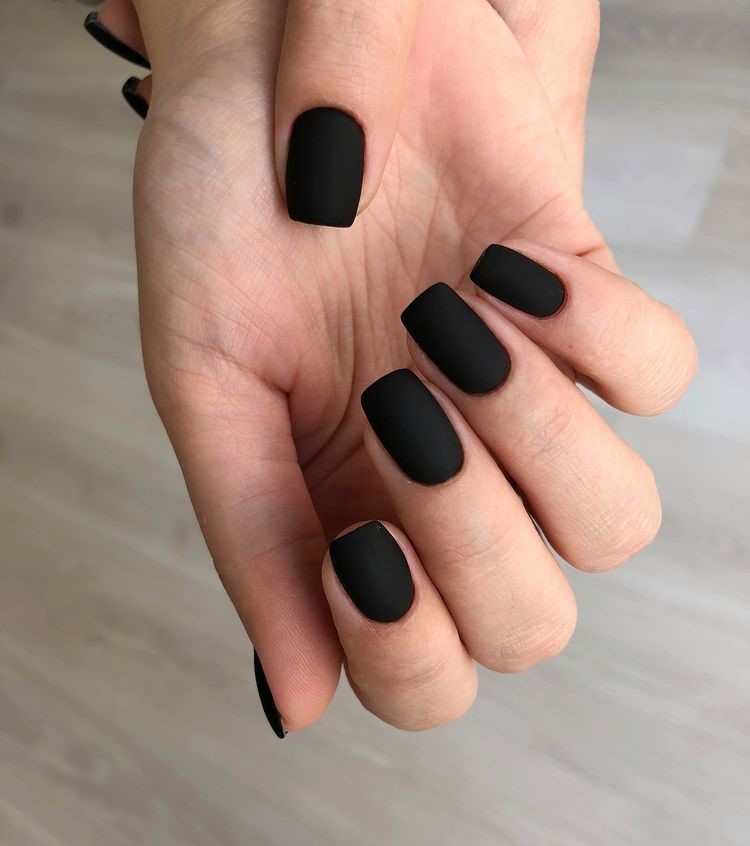 Simple Sophistication: Classic Matte Black
The timeless appeal of plain matte black nails is undeniable. This style complements any outfit and is perfect for those who appreciate the beauty of simplicity.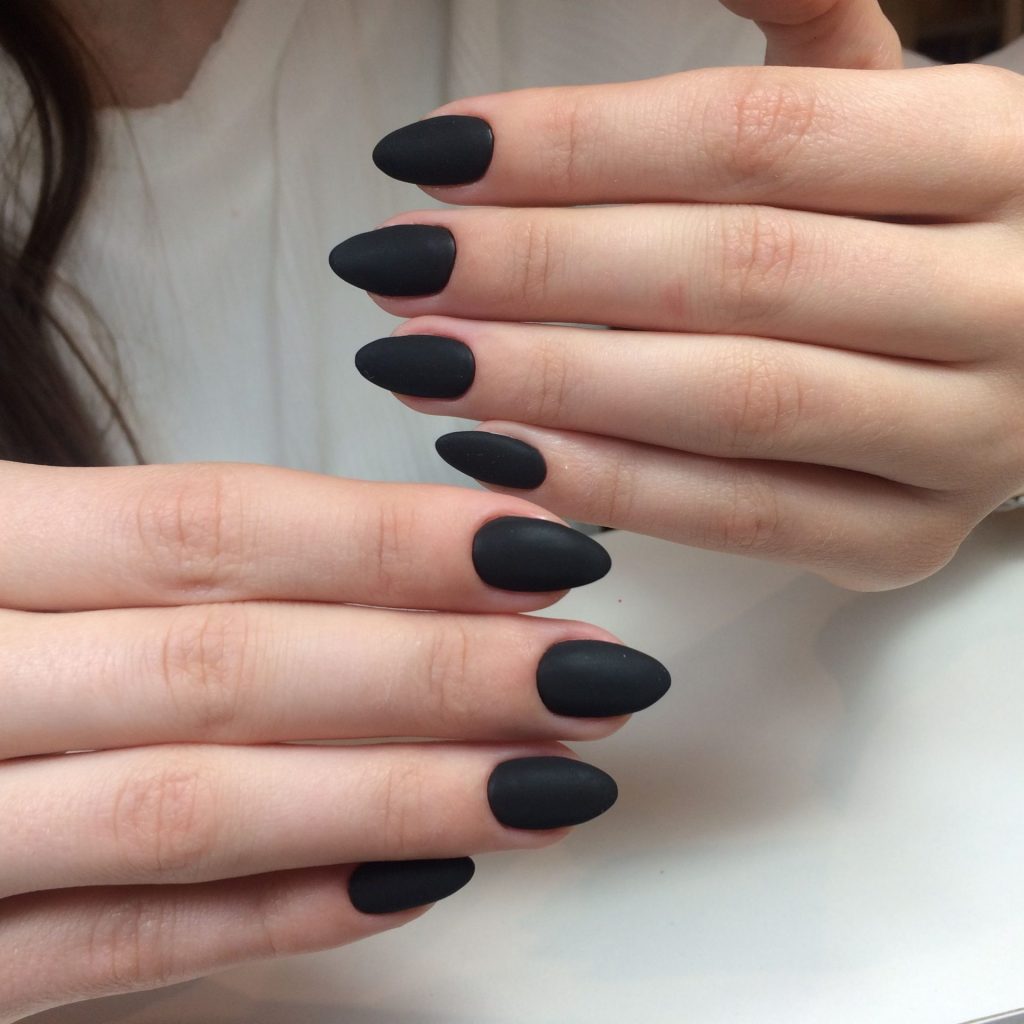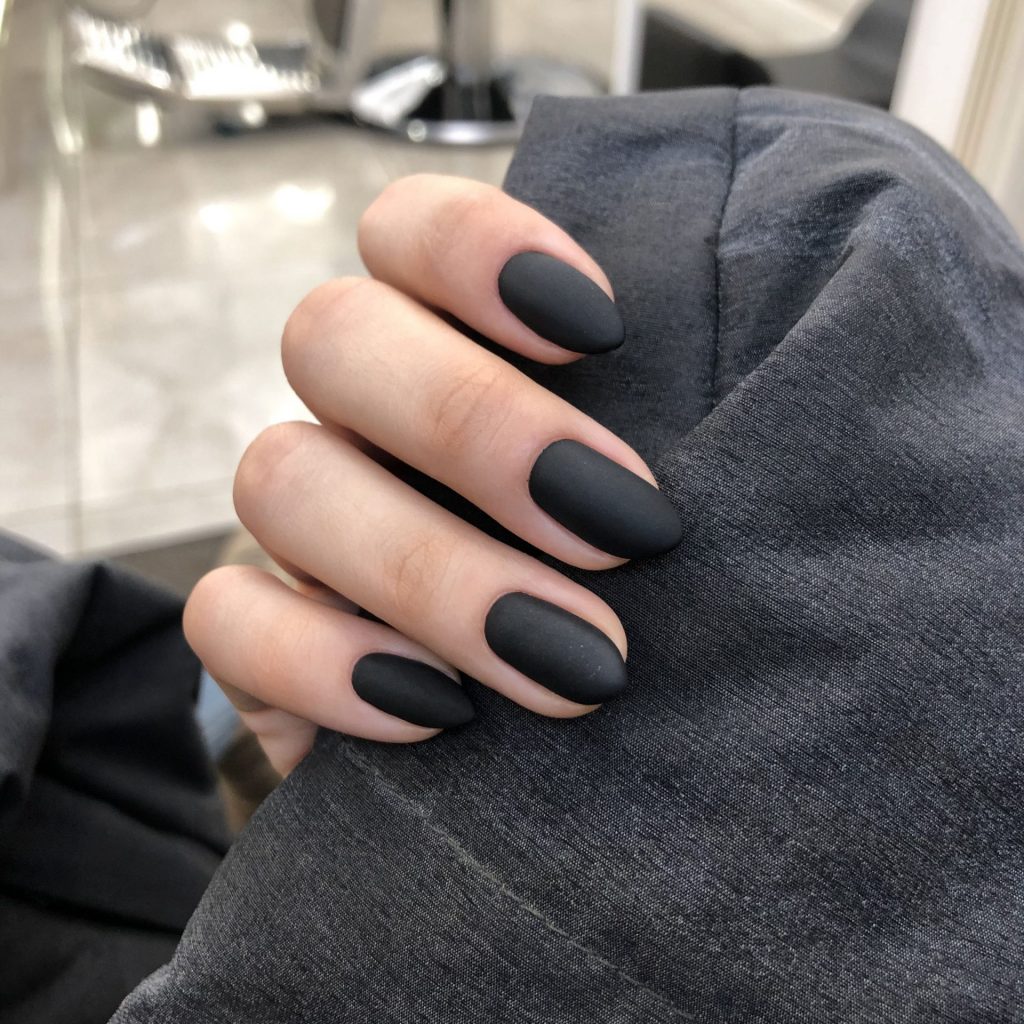 Minimalistic Accents: The Single Nail Detail
Add a touch of intrigue by painting a single nail with a glossy finish amidst the matte ensemble. This small yet impactful detail adds a hint of playfulness.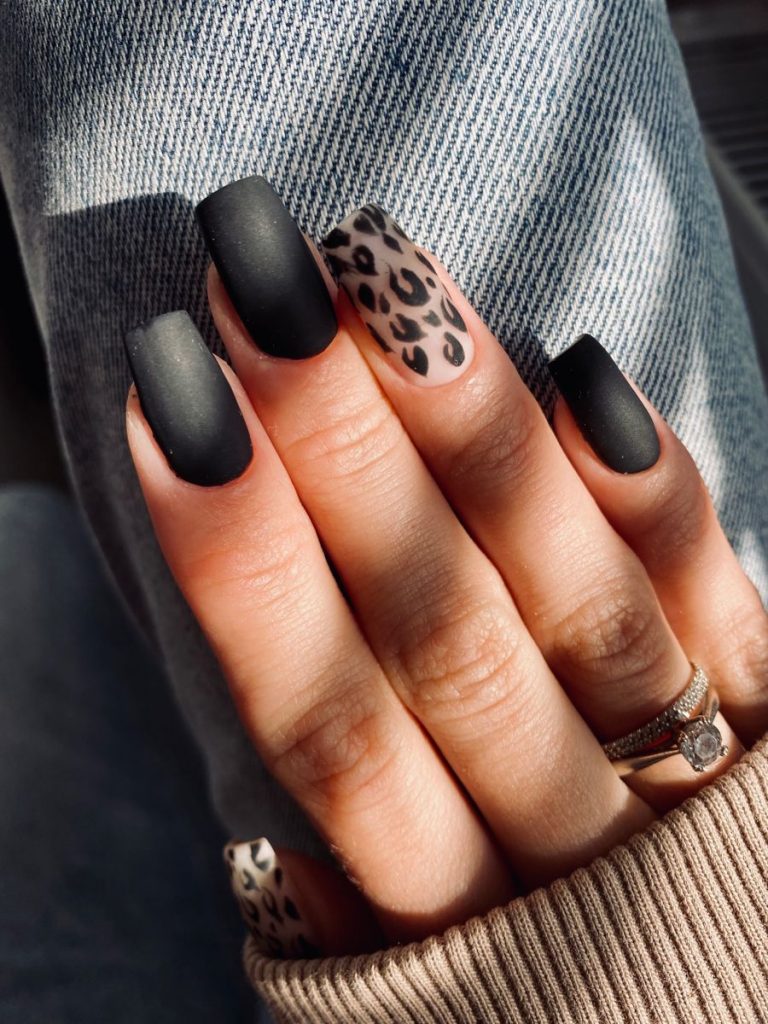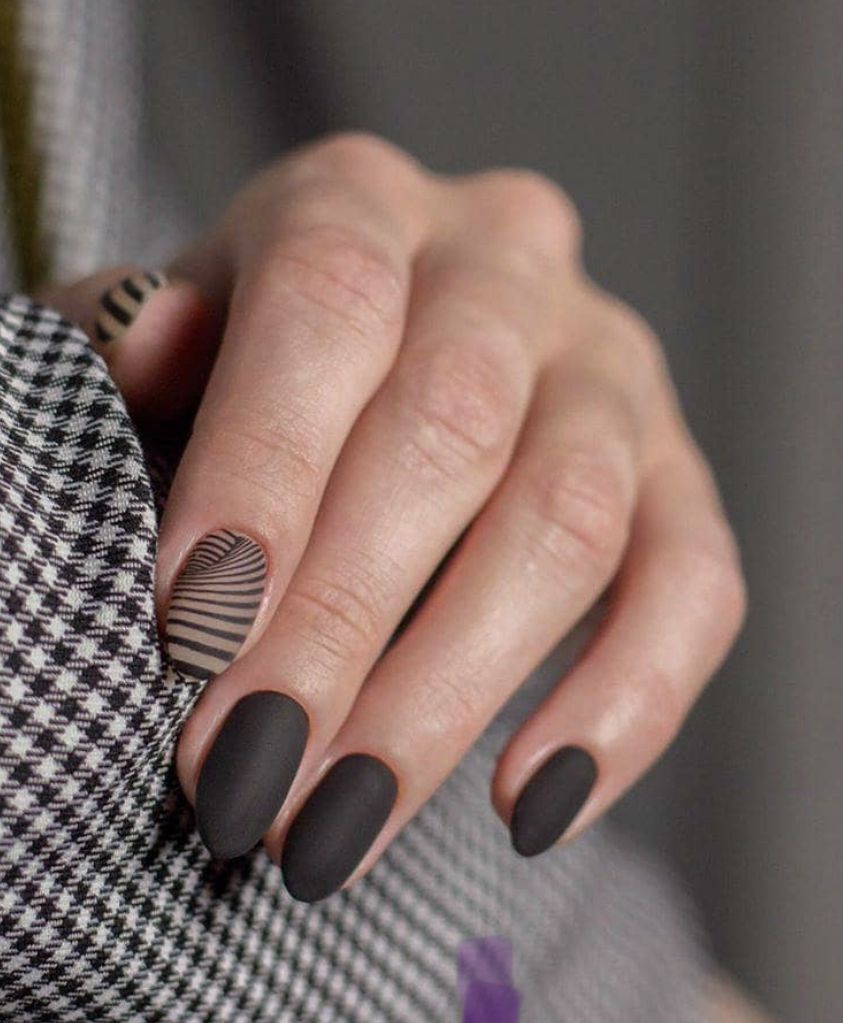 Matte Black with Metallic Embellishments
Combine the allure of matte black with the brilliance of metallic accents. Gold or silver embellishments create a striking contrast that elevates your nail art.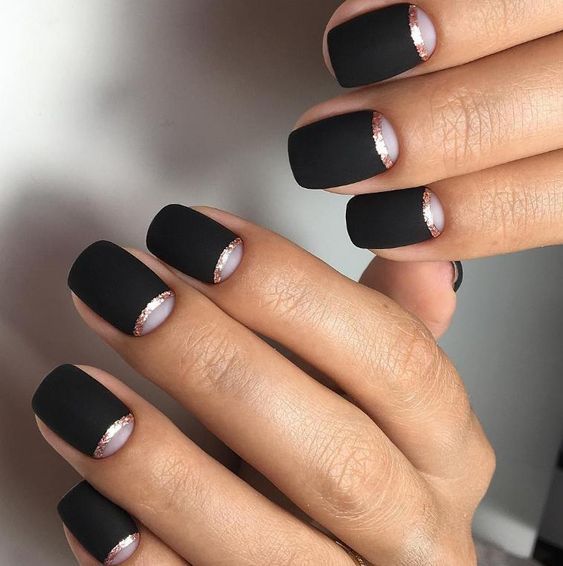 Edgy and Elegant: Matte Black and Lace
Unite elegance with a touch of edge by incorporating lace patterns onto your matte black nails. This combination exudes a sense of sophistication and rebellion.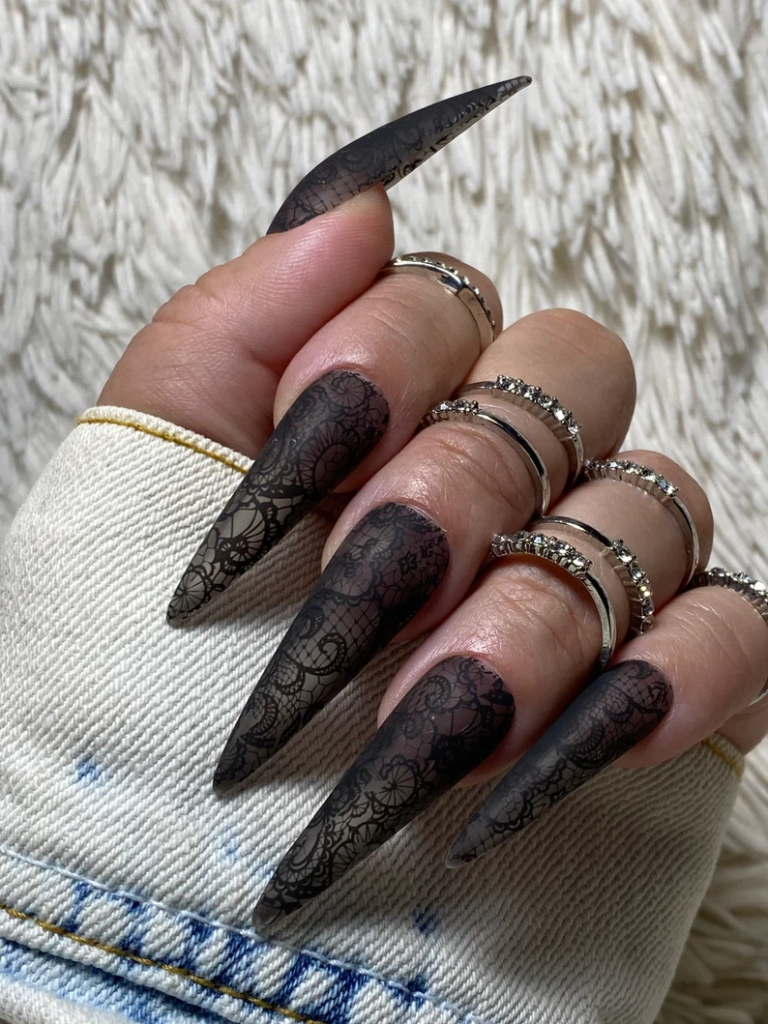 Playful Patterns on Matte Black Canvas
Experiment with patterns like stripes, polka dots, or chevrons. These patterns, when juxtaposed with the matte background, result in an eye-catching visual.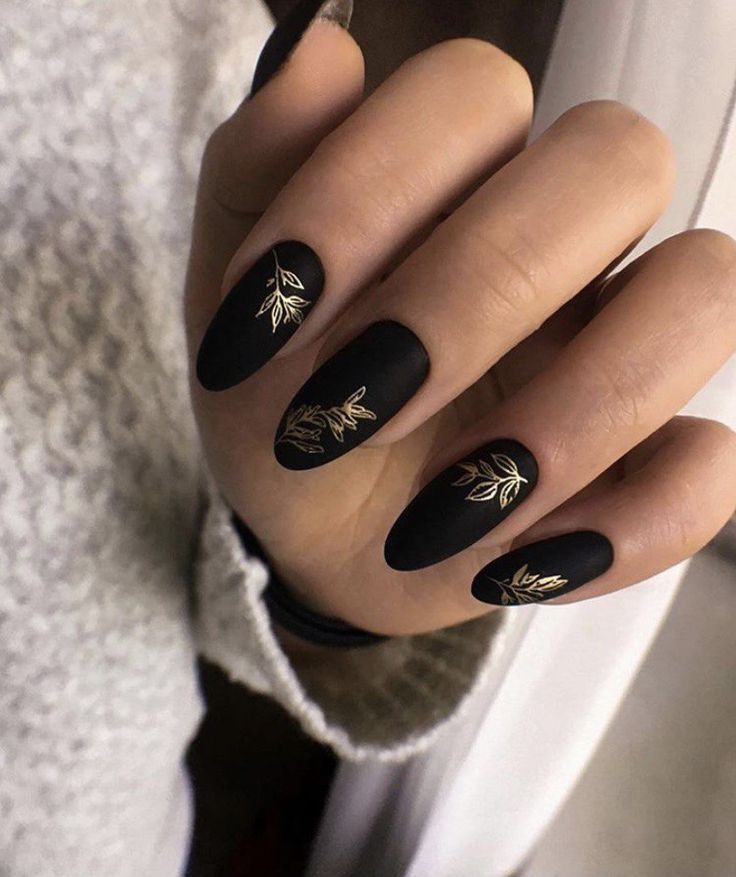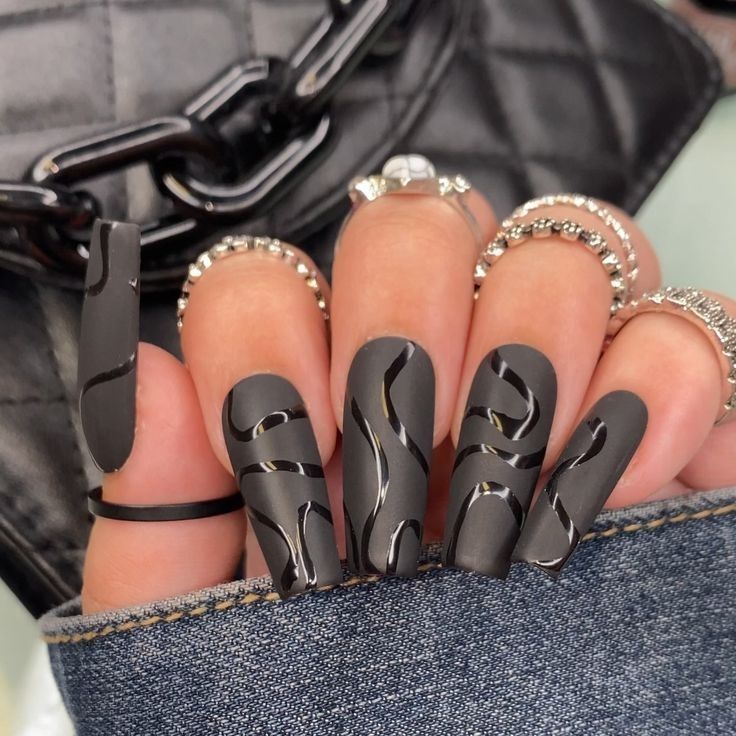 Matte Black with Colorful Gemstones
Adorn your matte black nails with colorful gemstones or rhinestones. The matte backdrop allows the gemstones to pop and create a captivating contrast.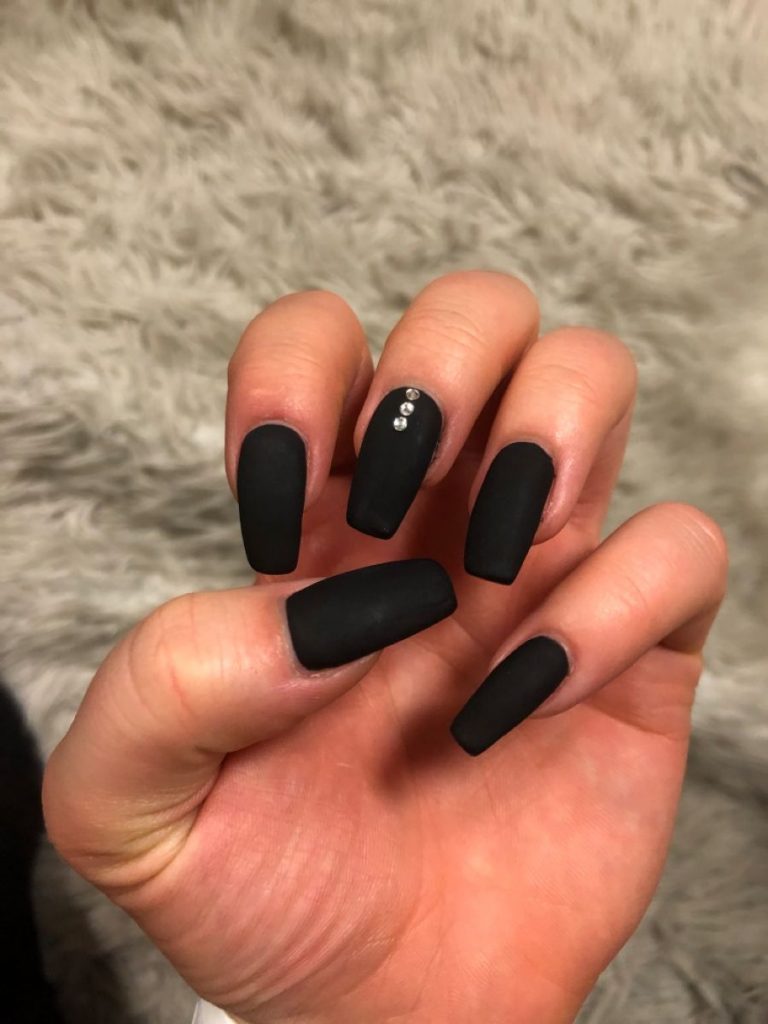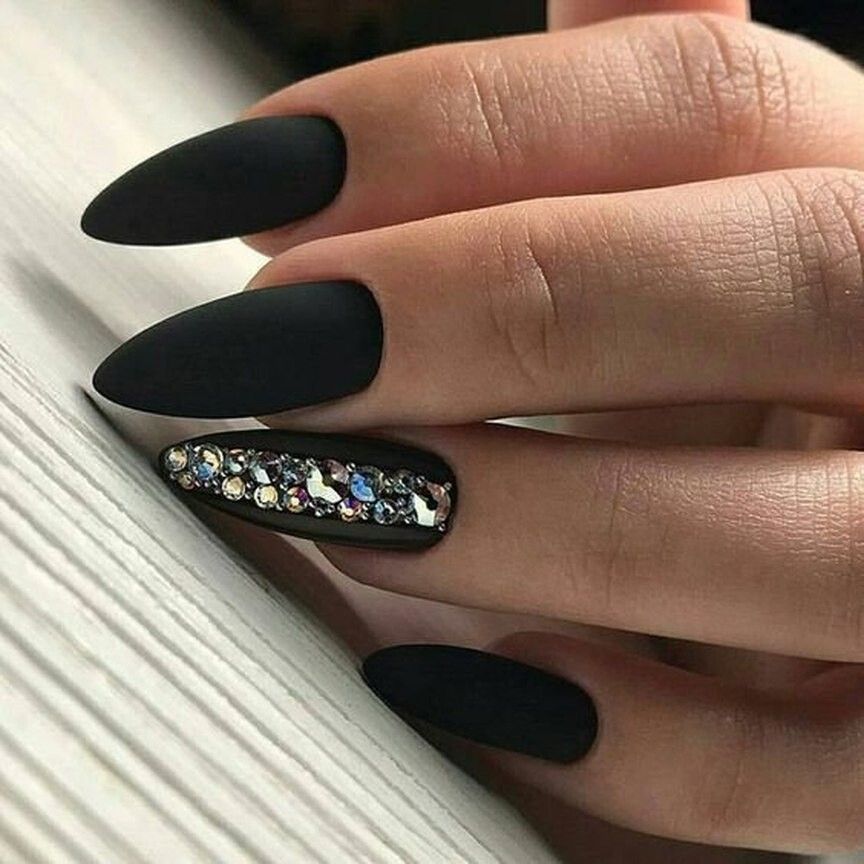 Mixing Matte Black and Glossy Finishes
Create a stunning contrast by combining matte and glossy finishes in one manicure. This interplay of textures adds depth and dimension to your nails.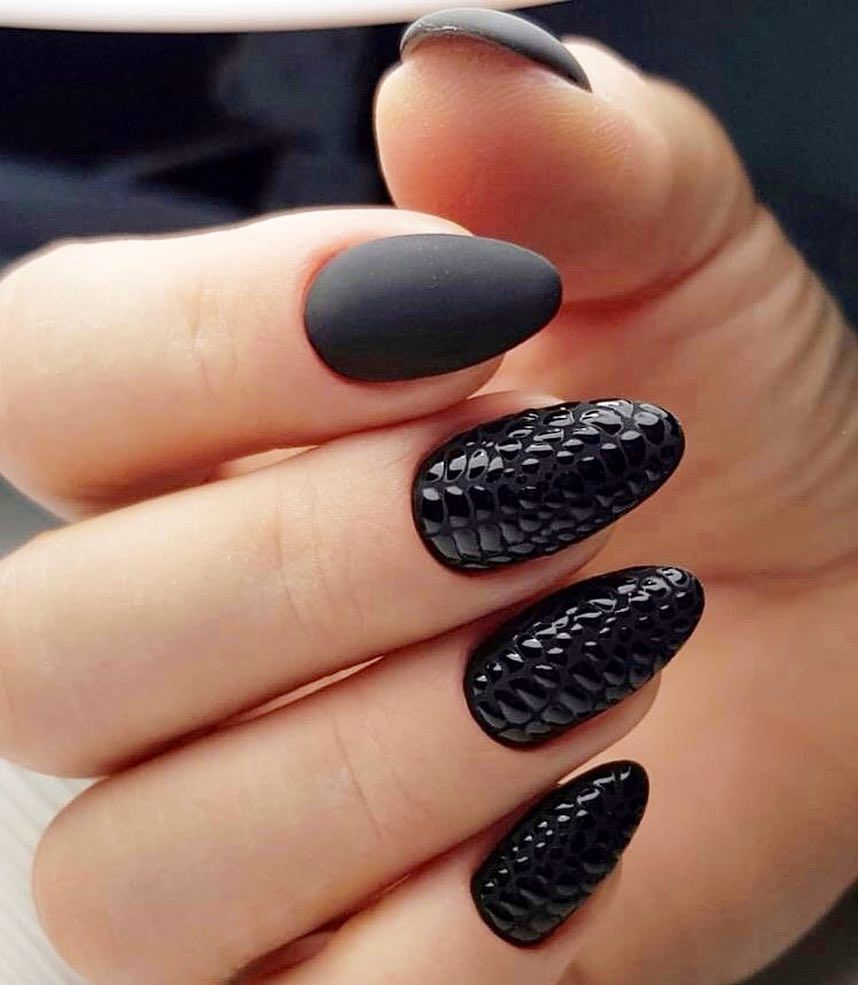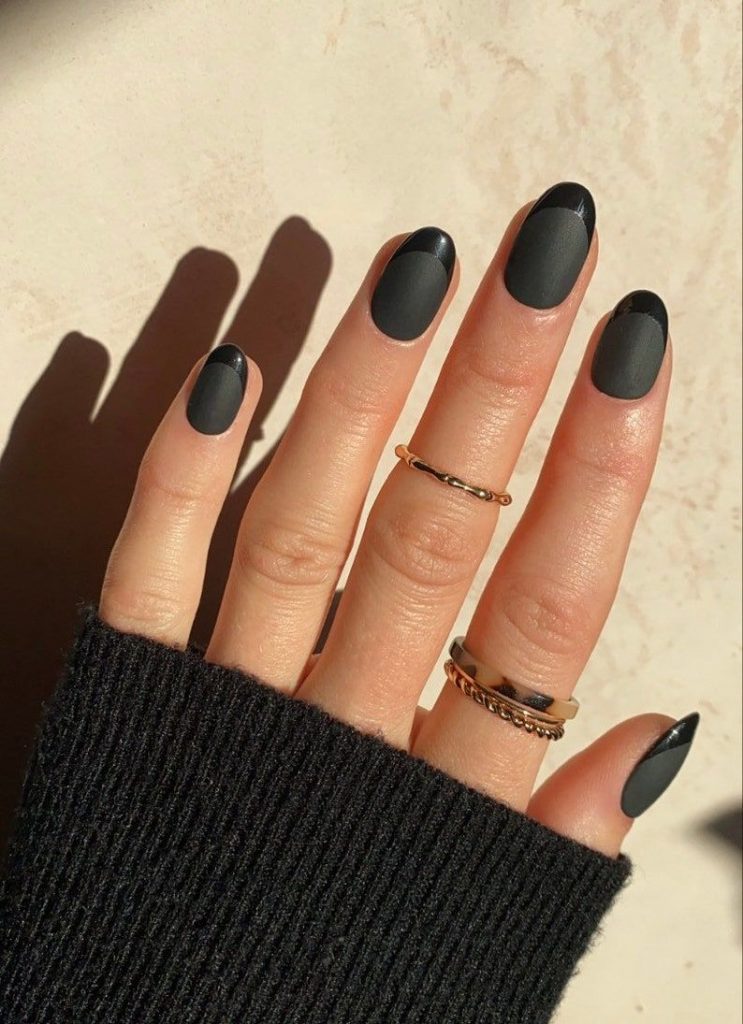 Save Pin