Nails
Milky Gel Nails 2023 15 Ideas
Milky gel nails have become a popular choice for those who want to add a touch of elegance and uniqueness to their manicures. These nails, with their milky translucent appearance, create a soft and ethereal effect that is simply captivating. Let's dive into the world of milky gel nails and explore some stunning ideas to inspire your next nail appointment.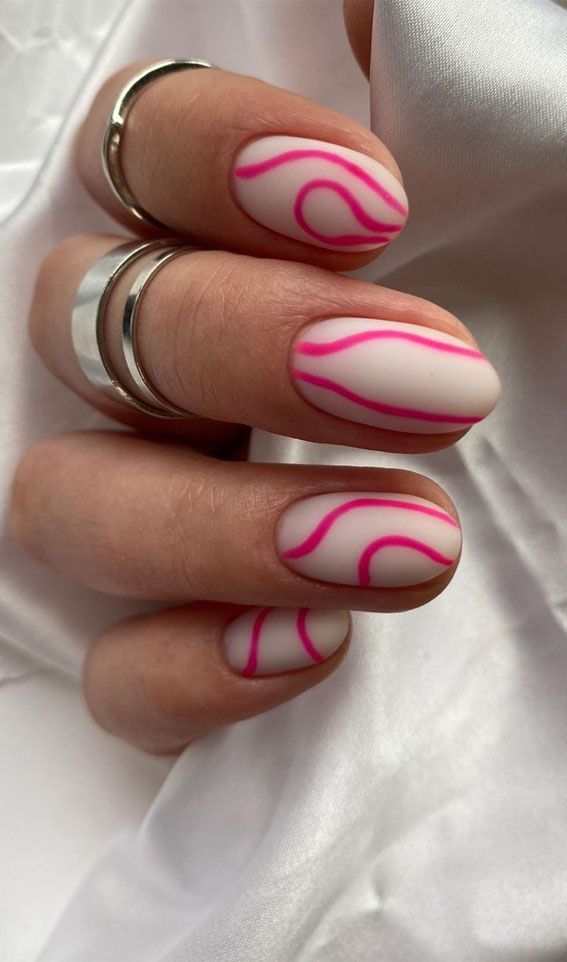 The Beauty of Milky Gel Nails
Milky gel nails are known for their beautiful, cloud-like appearance. They feature a semi-transparent base that resembles milk, giving them their distinct charm. This unique look is achieved by using a combination of milky gel polishes and sheer or translucent shades. The result is a set of nails that exudes sophistication and femininity.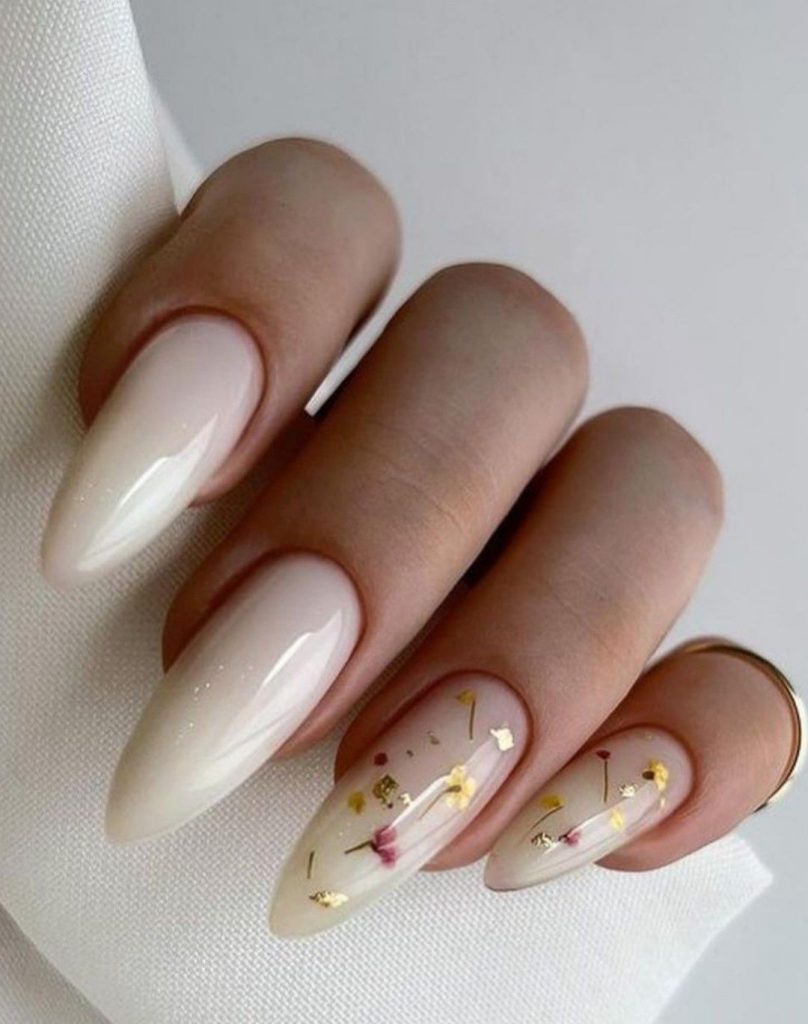 Pastel Perfection: Soft and Delicate Milky Gel Nails
One of the most enchanting aspects of milky gel nails is their ability to embrace soft pastel hues. Imagine delicate shades of baby pink, lavender, mint green, or pale blue adorning your nails. These pastel colors combined with the milky base create a dreamy and whimsical effect that is perfect for any season.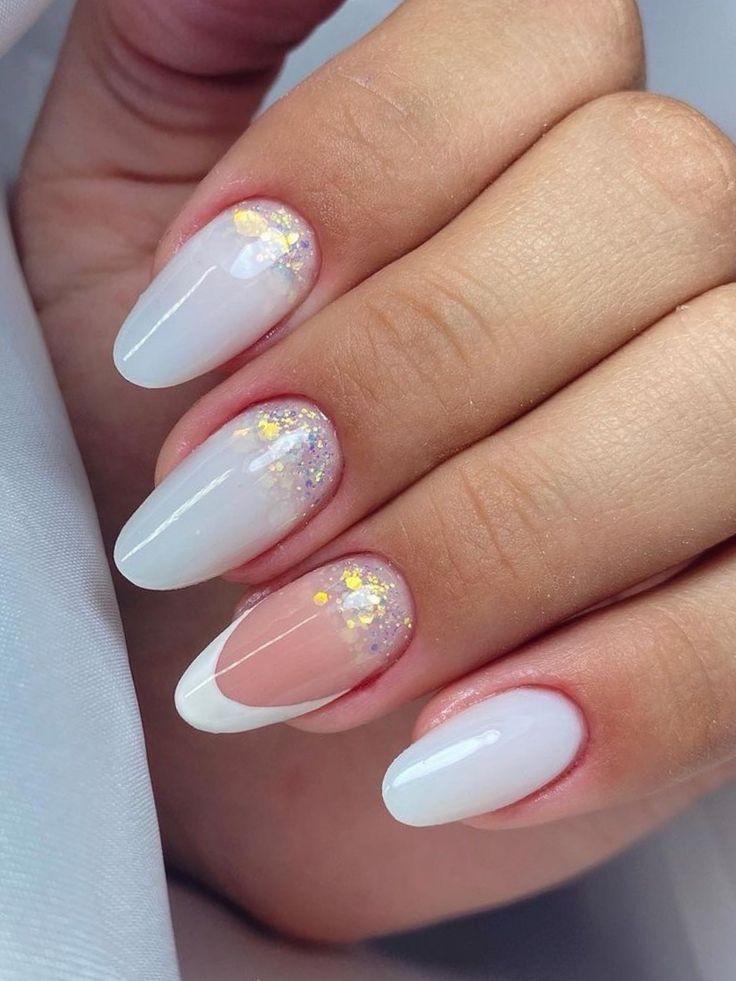 Dreamy Marble Effects: Creating Art on Your Nails
Marble effects have been all the rage in the nail world, and milky gel nails provide the perfect canvas for this mesmerizing design. By using a marbling technique with milky white and other complementary colors, you can achieve a stunning marble effect on your nails. Each nail becomes a work of art, with unique swirls and patterns that add a touch of elegance to your overall look.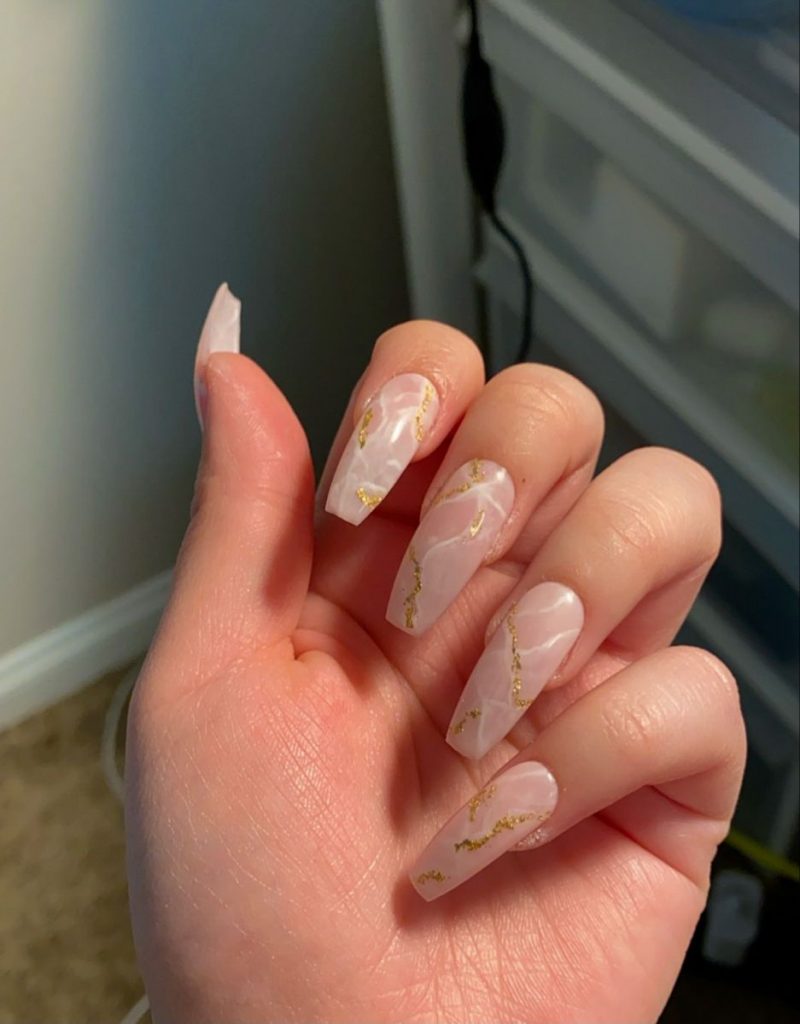 Playful Glitter and Gradient Designs
For those who love a bit of sparkle, incorporating glitter and gradient designs into milky gel nails can create a playful and eye-catching manicure. You can choose to have a subtle glitter accent on one or two nails, or go all out with a gradient effect that transitions from milky white to a sparkly shade. These designs are fun, versatile, and sure to make a statement.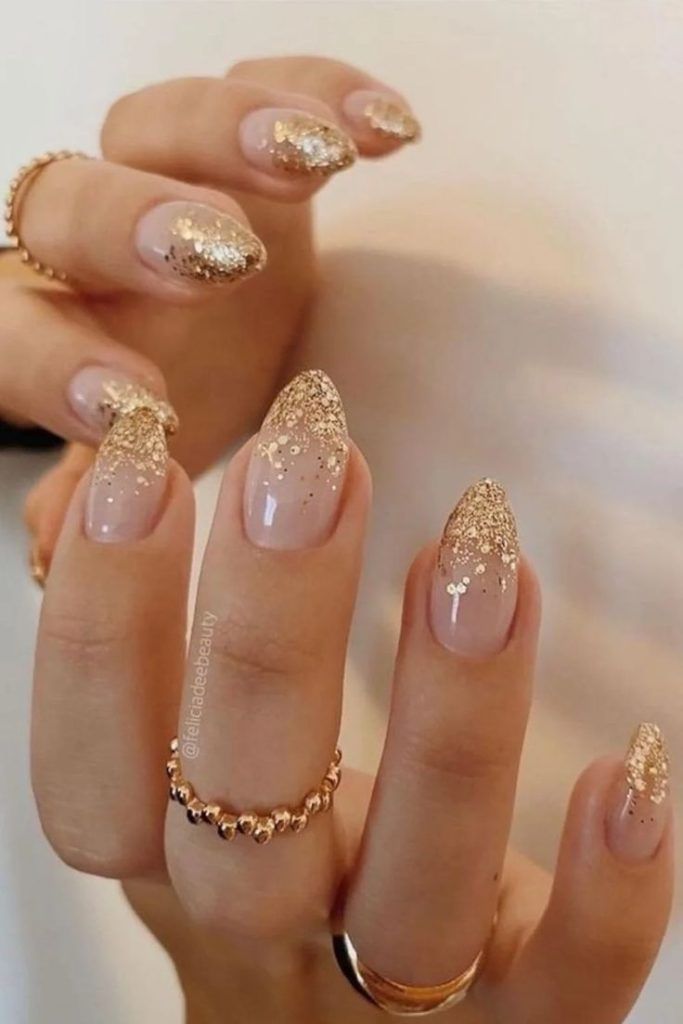 Minimalistic Elegance: Subtle Milky French Tips
If you prefer a more understated and classic look, the milky French tip design is perfect for you. It takes the traditional French manicure to a whole new level by replacing the stark white tips with a milky base. This minimalistic twist adds an elegant touch to your nails while maintaining a chic and sophisticated appearance.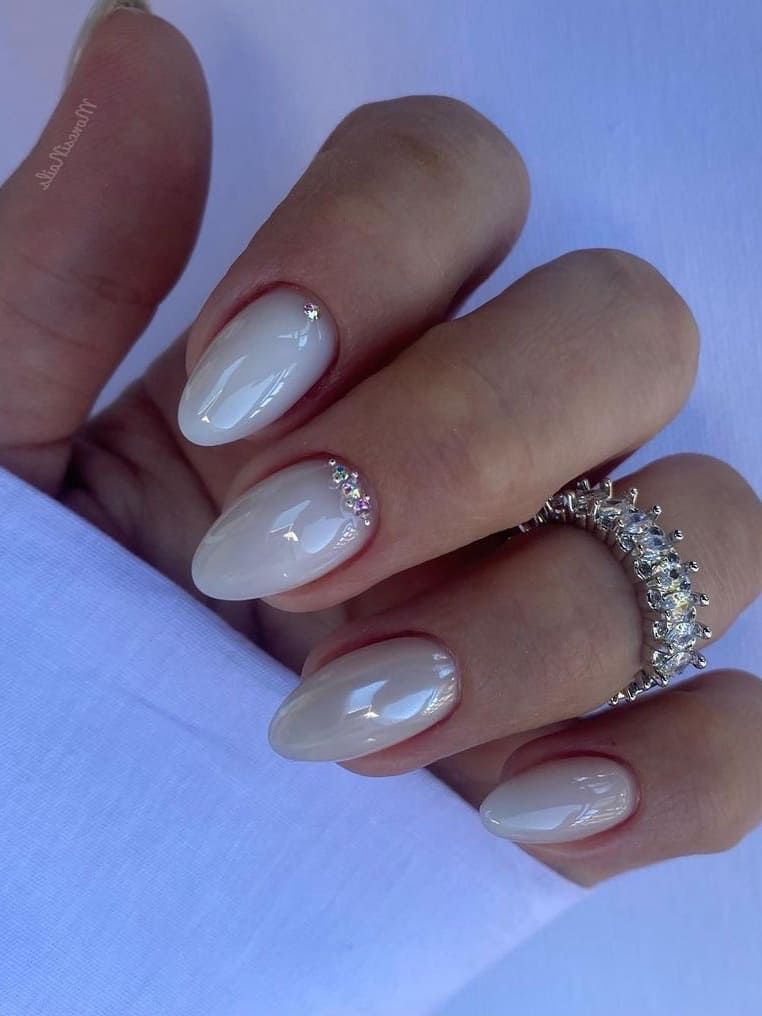 Embracing Nature: Floral Accents on Milky Gel Nails
Floral nail art never goes out of style, and when combined with milky gel nails, it creates a truly enchanting look. Delicate flowers, leaves, or vines painted on a milky base can bring a touch of nature to your fingertips. Whether you prefer intricate hand-painted designs or opt for floral nail stickers, this style is perfect for those who love a feminine and romantic aesthetic.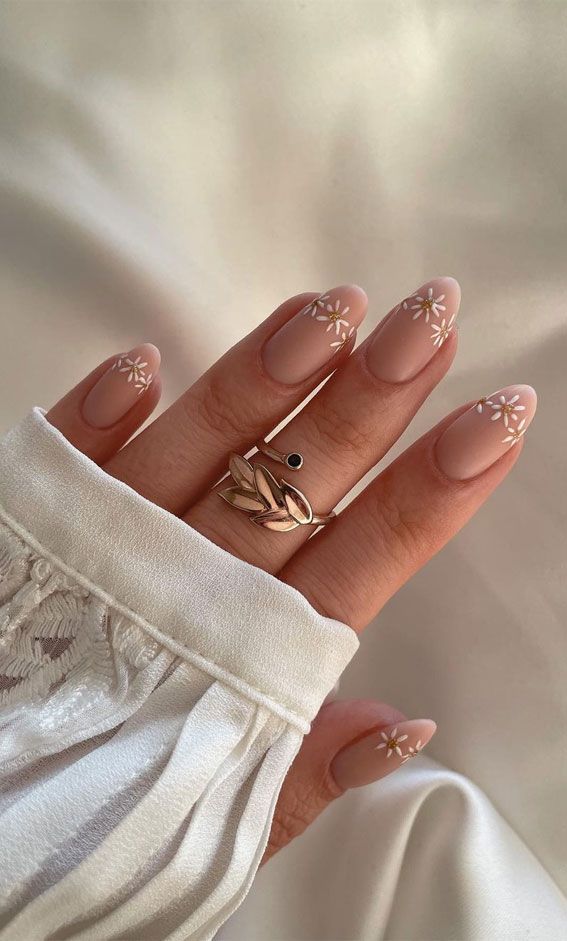 Milky Gel Nails with Geometric Patterns
Geometric patterns are all about clean lines and bold shapes, and when combined with milky gel nails, they create a striking and modern look. From geometric color blocks to intricate line work, the contrast between the milky base and the sharp patterns adds a unique visual appeal. It's a great way to express your creativity and showcase your love for contemporary designs.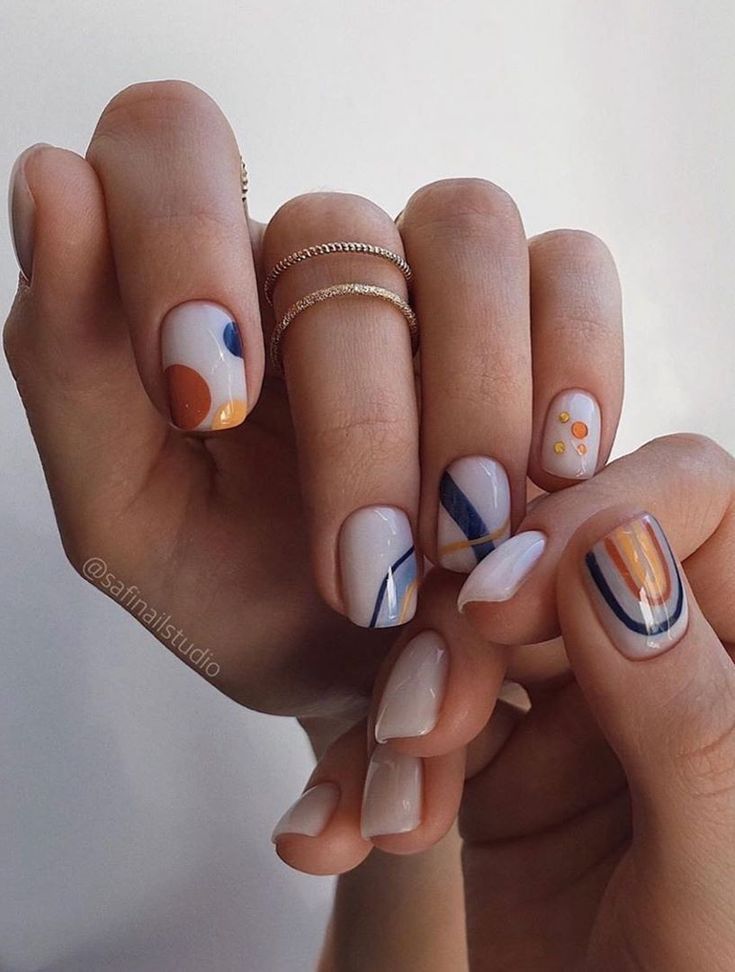 Funky Fun: Neon Milky Gel Nails
For those who like to make a statement with their nails, neon milky gel nails are the way to go. Neon shades against a milky base create a vibrant and energetic look that is perfect for summer or a night out. Whether you choose to have all nails in neon or opt for a neon accent nail, this style is bound to turn heads and make a bold fashion statement.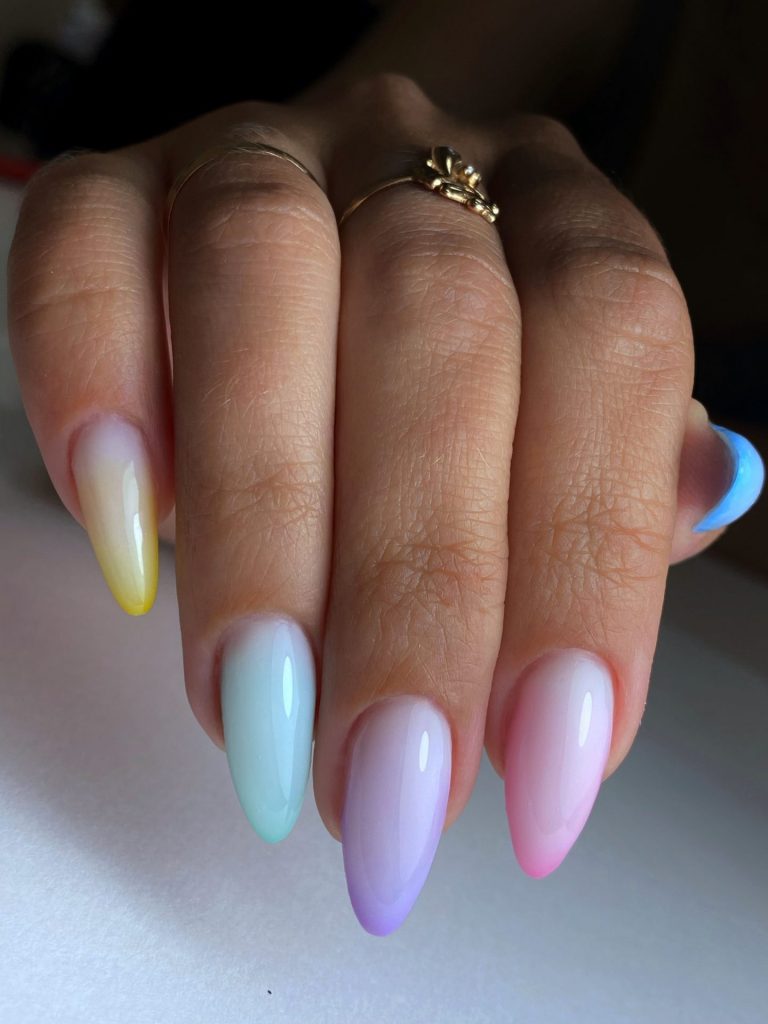 Romantic Vibes: Hearts and Lace Designs
If you're a hopeless romantic, hearts and lace designs on milky gel nails will capture your heart. Delicate heart shapes or intricate lace patterns painted on a milky base create a charming and whimsical manicure. It's a romantic and feminine style that is perfect for special occasions or when you want to add a touch of sweetness to your everyday look.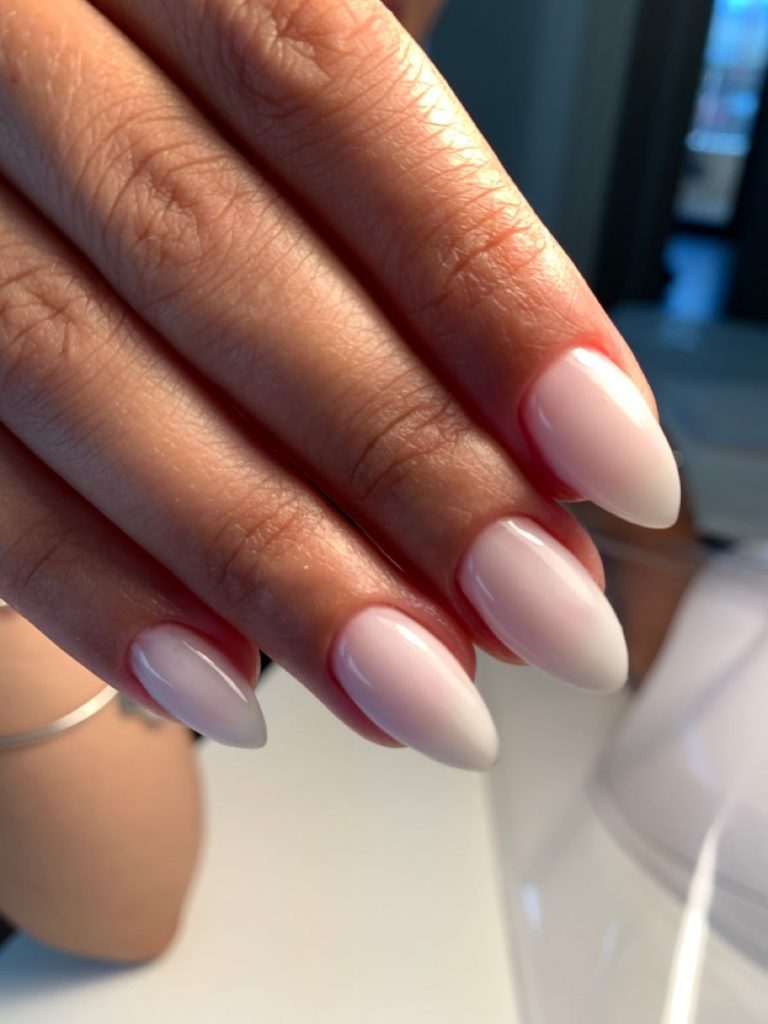 Accessorize with Charms and Rhinestones
Add a touch of glamour and luxury to your milky gel nails by accessorizing them with charms and rhinestones. Whether it's a dainty charm hanging from one of your nails or a scattering of rhinestones for a glamorous effect, these embellishments can take your milky gel nails to the next level. Let your creativity shine by choosing charms and rhinestones that reflect your personal style.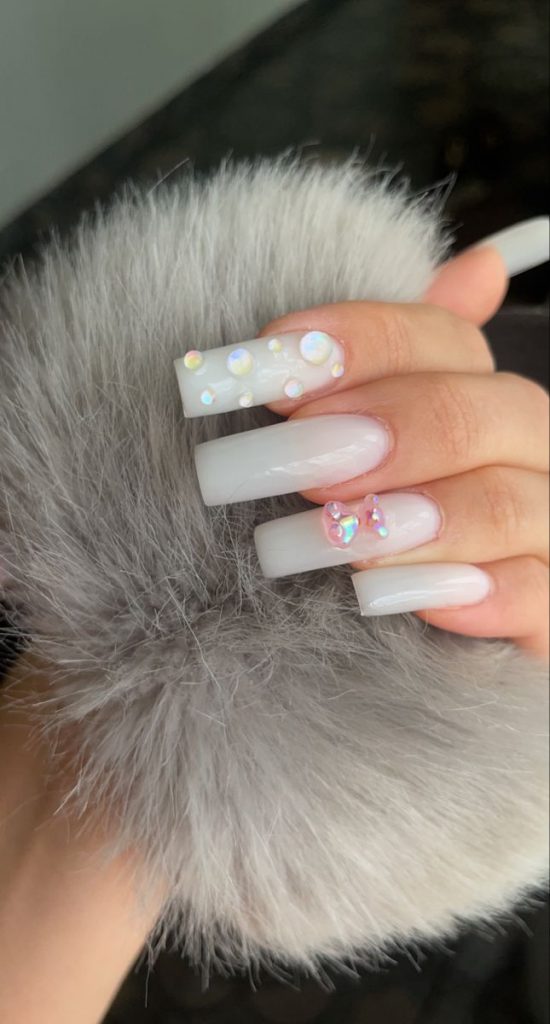 A Pop of Color: Rainbow Milky Gel Nails
Who says milky gel nails have to be all about soft and pastel shades? Embrace the vibrant and joyful energy of a rainbow by incorporating a spectrum of colors into your milky gel manicure. Each nail can be a different color, creating a rainbow effect, or you can choose to have a gradient that transitions from one color to another. It's a fun and playful style that is sure to brighten up your day.
Glow in the Dark: Milky Nails that Shine at Night
For a touch of mystique and excitement, consider glow-in-the-dark milky gel nails. These nails appear milky during the day but transform into a mesmerizing glow at night. Whether you're attending a party or simply want to add a unique twist to your nighttime look, glow-in-the-dark milky gel nails will make you stand out from the crowd.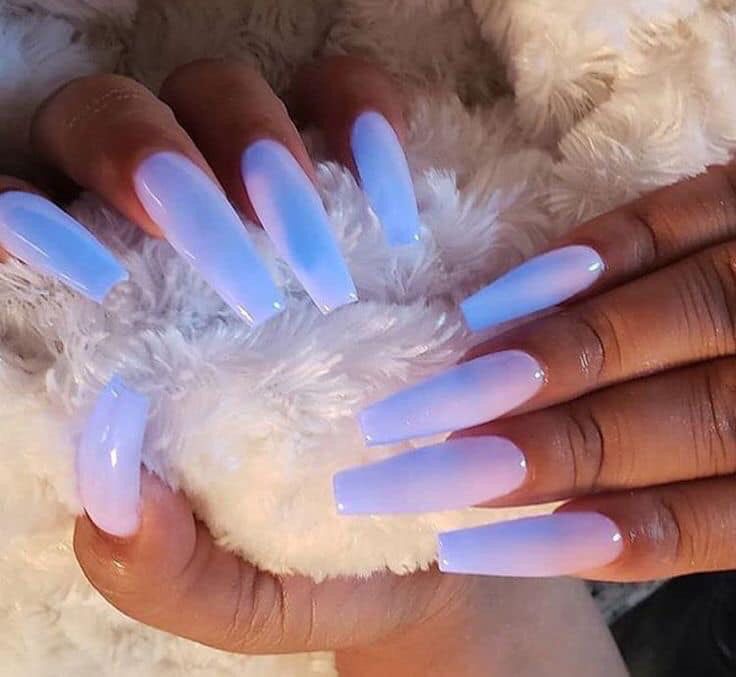 Mixing Textures: Matte and Glossy Milky Gel Nails
Create a visually captivating manicure by mixing textures on your milky gel nails. Combining matte and glossy finishes adds depth and dimension to your nails. You can choose to have a matte milky base with glossy accents or vice versa. Experiment with different combinations to find a look that speaks to your personal style.
Edgy and Bold: Graphic Prints on Milky Gel Nails
If you're someone who likes to push the boundaries of nail art, incorporating graphic prints into your milky gel nails will satisfy your edgy side. From abstract designs to bold stripes and geometric shapes, these graphic prints create a high-impact and avant-garde look. It's a style that is not afraid to make a statement and showcases your fearless attitude.