Nails
Milky Nude Nails for Dark Skin 15 Ideas: Embracing Elegance and Versatility
Are you looking for a nail trend that complements your dark skin tone and enhances your natural beauty? Look no further than milky nude nails. This timeless and versatile manicure style is perfect for individuals with darker skin tones, offering a sophisticated and chic look that never goes out of style. In this article, we will explore the world of milky nude nails and provide you with ideas, tips, and tricks to achieve the perfect manicure. Let's dive in!
Understanding Milky Nude Nails
Milky nude nails refer to a soft and creamy nail polish shade that resembles the color of milk or a warm beige tone. Unlike traditional nude shades, milky nudes have a slightly opaque and creamy finish, giving your nails a delicate and understated look. This subtle yet elegant style allows your skin to shine while adding a touch of sophistication to your overall appearance.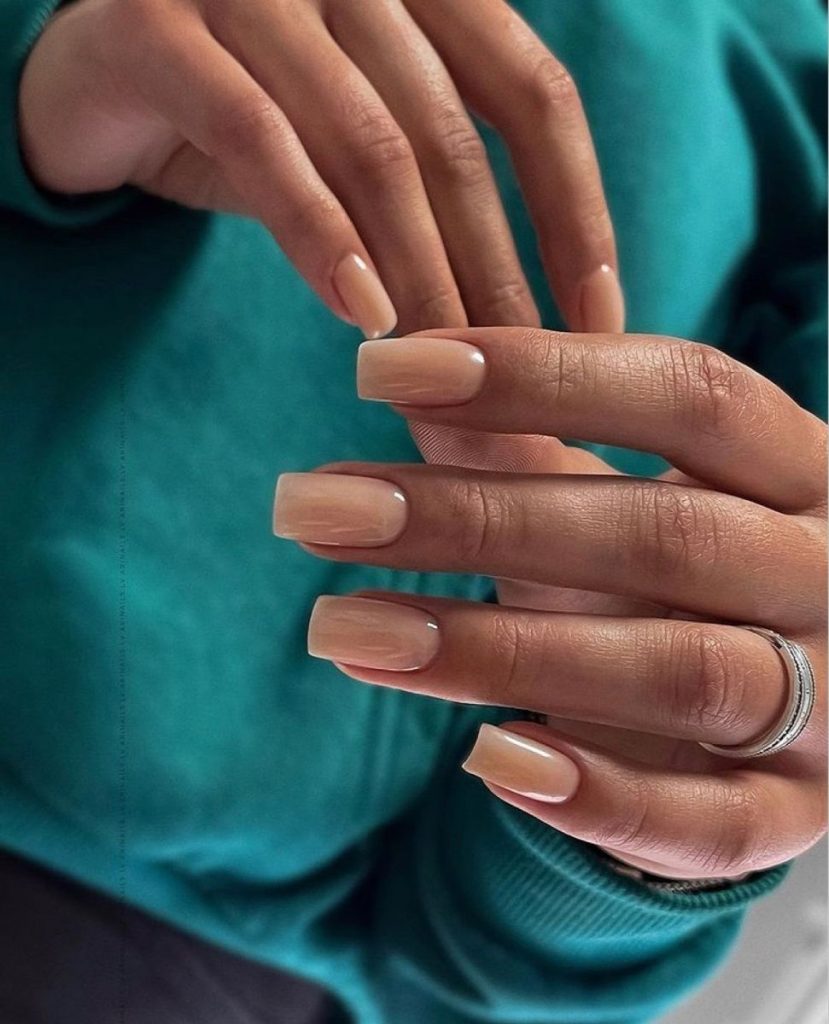 Why Milky Nude Nails Are Great for Dark Skin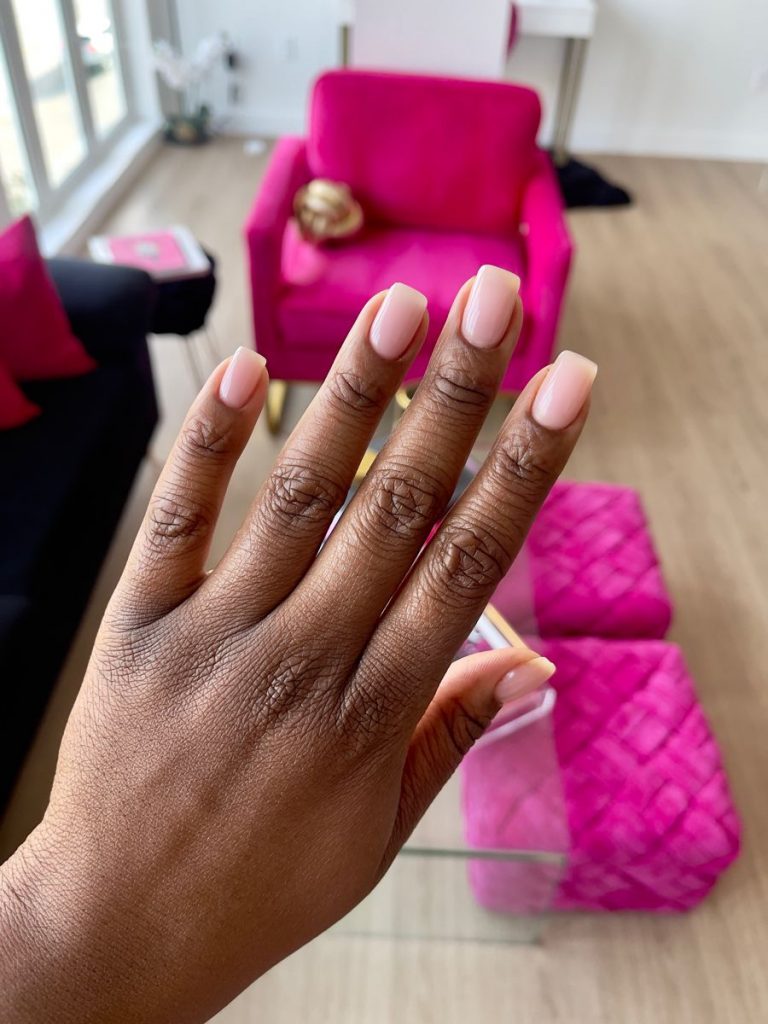 Enhances Natural Beauty
Milky nude nails beautifully enhance the natural beauty of dark skin. Instead of overpowering your complexion, these soft hues work harmoniously with your skin tone, creating an effortlessly polished look. Whether you have a rich, deep complexion or a warm caramel undertone, milky nude nails will highlight your unique features and draw attention to your stunning hands.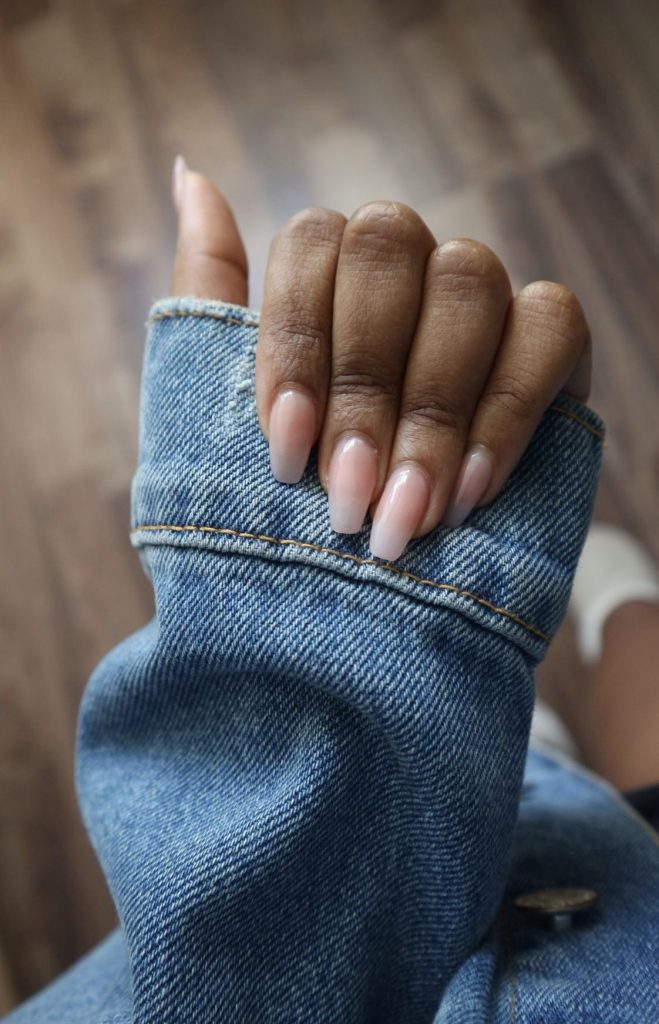 Complements Various Skin Tones
One of the remarkable qualities of milky nude nails is their versatility. With a wide range of shades available, you can find the perfect milky nude that complements your specific dark skin tone. From lighter, more ivory-based nudes to deeper, honey-toned options, there is a milky nude shade that will suit you perfectly.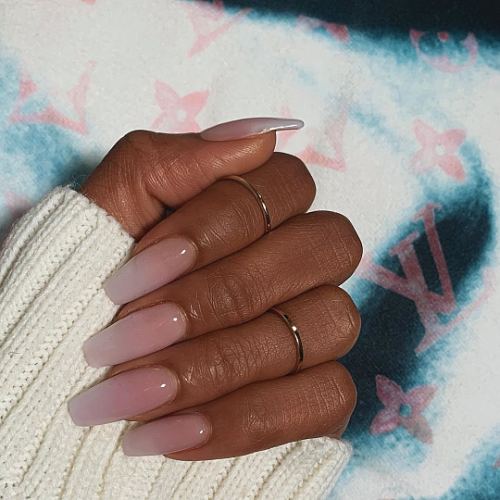 Versatile and Timeless
Milky nude nails are incredibly versatile, making them suitable for any occasion. Whether you're attending a formal event, heading to the office, or simply running errands, these nails offer a polished and elegant look that never goes out of style. They effortlessly match any outfit and serve as a subtle accessory to your overall ensemble.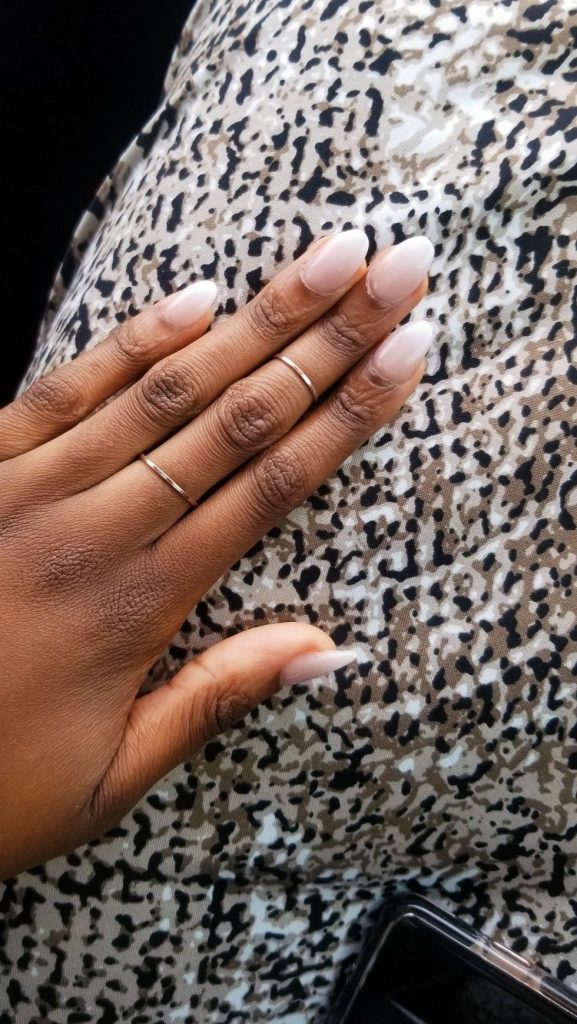 How to Choose the Right Shade of Milky Nude for Dark Skin
Selecting the perfect shade of milky nude for your dark skin requires careful consideration. Here are a few factors to keep in mind when choosing the right polish: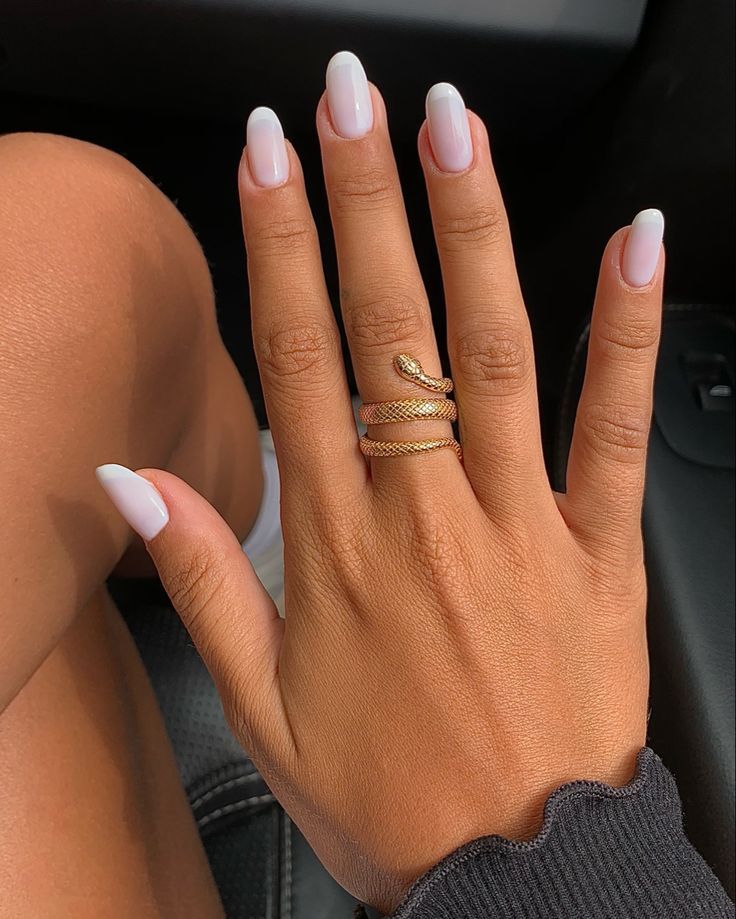 Undertone Considerations
To find a milky nude that complements your dark skin, consider your undertone. If you have warm undertones, opt for shades with hints of peach or caramel. Those with cooler undertones can explore milky nudes with pink or lavender undertones. Undertone matching ensures that your milky nude nails seamlessly blend with your skin tone.
Depth and Intensity
Dark skin tones can vary in depth and intensity. When selecting a milky nude shade, take into account the depth of your complexion. If you have a deeper skin tone, opt for slightly richer and more pigmented milky nudes to ensure the color pops. For lighter skin tones, softer and lighter shades may be more suitable.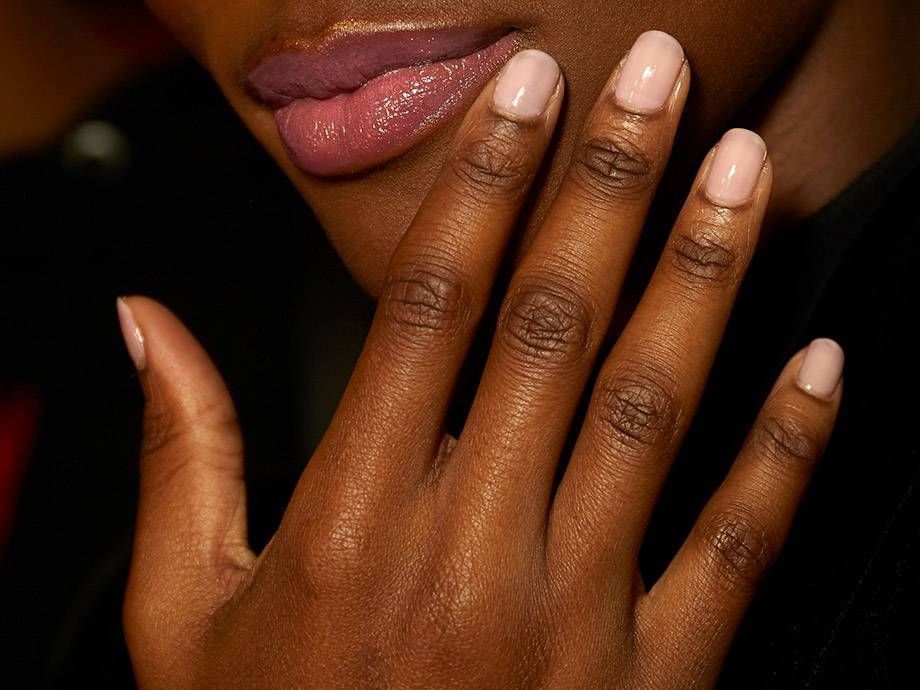 Testing and Swatching
It's essential to test and swatch different milky nude shades before committing to a specific color. Apply a small amount of polish on your nails and observe how it interacts with your skin tone. Natural lighting is best for accurate color representation. By experimenting and observing, you can find the perfect milky nude that flatters your dark skin.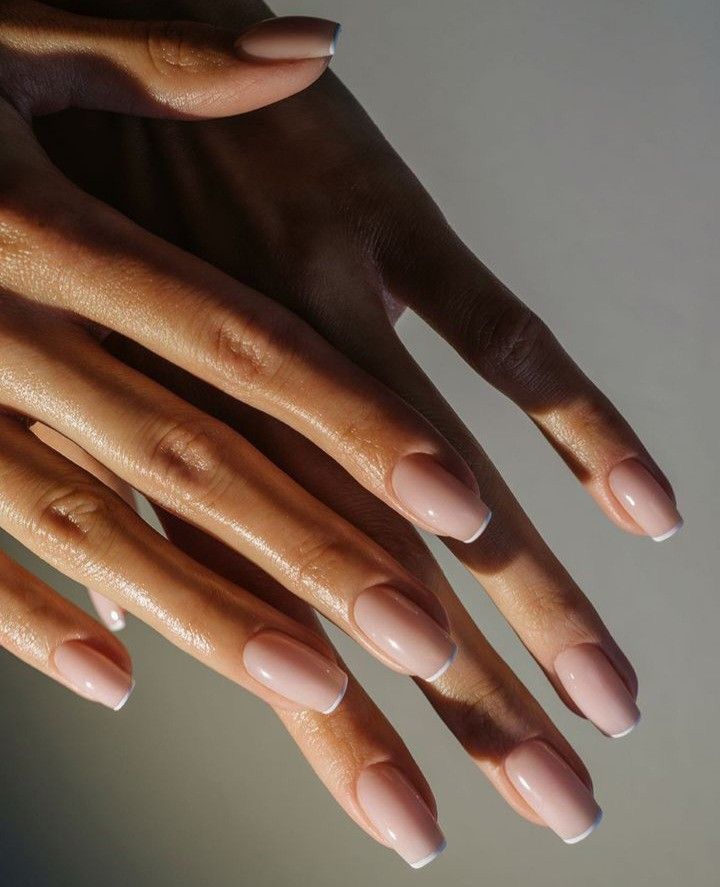 Top 5 Milky Nude Nail Ideas for Dark Skin
Now that you have a better understanding of milky nude nails and how to choose the right shade, let's explore some nail ideas that are perfect for dark skin: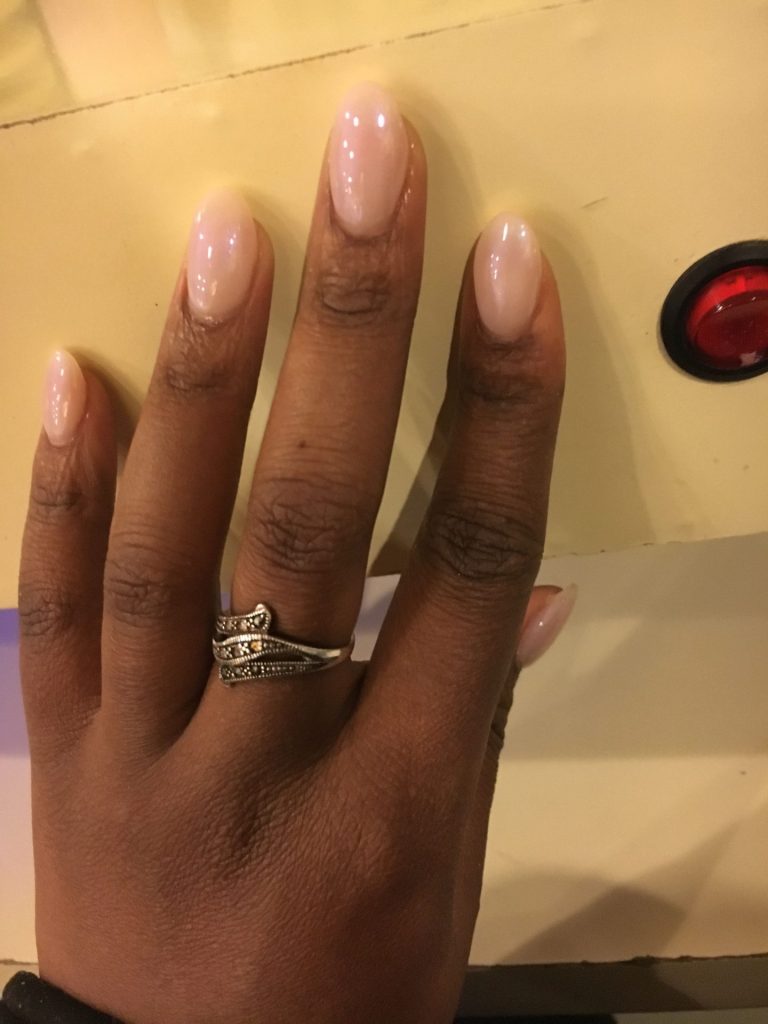 Subtle Shimmer and Gloss
For a touch of glamour, consider a milky nude polish with subtle shimmer or gloss. These finishes add depth and dimension to your nails, catching the light and drawing attention to your hands. Choose a shade with fine gold or silver shimmer to elevate your manicure and create an enchanting effect.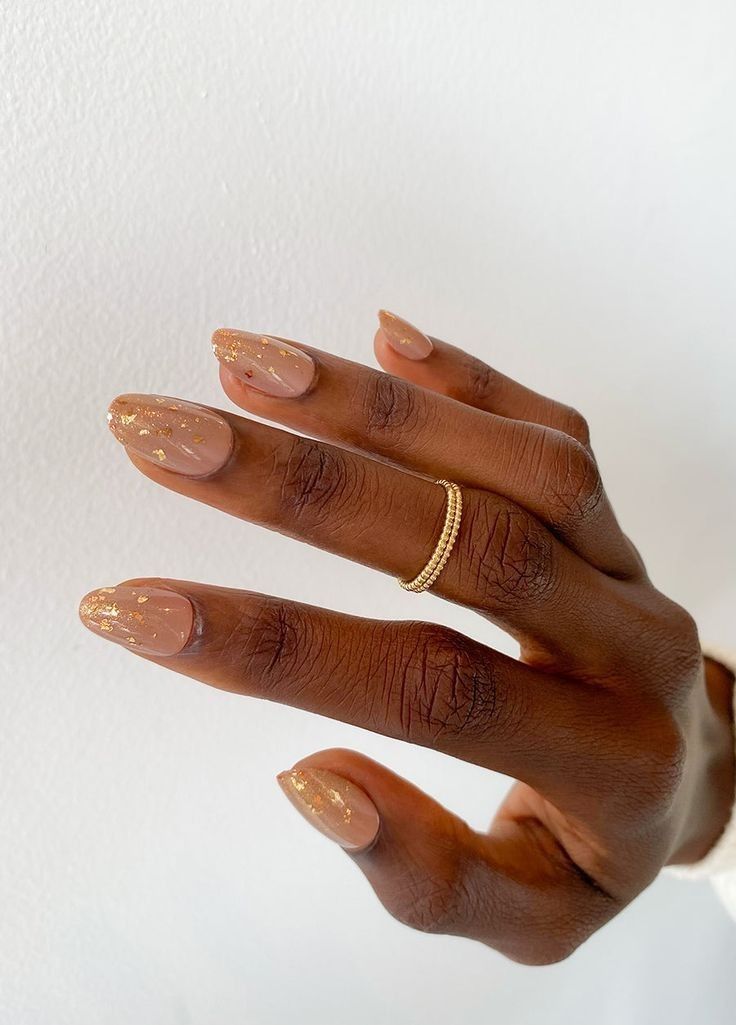 Neutral with a Pop of Color
If you're feeling adventurous, experiment with a neutral milky nude base and add a pop of color to one or two accent nails. Vibrant shades like deep red, royal blue, or emerald green can create a striking contrast against the softness of the milky nude, making your manicure truly eye-catching.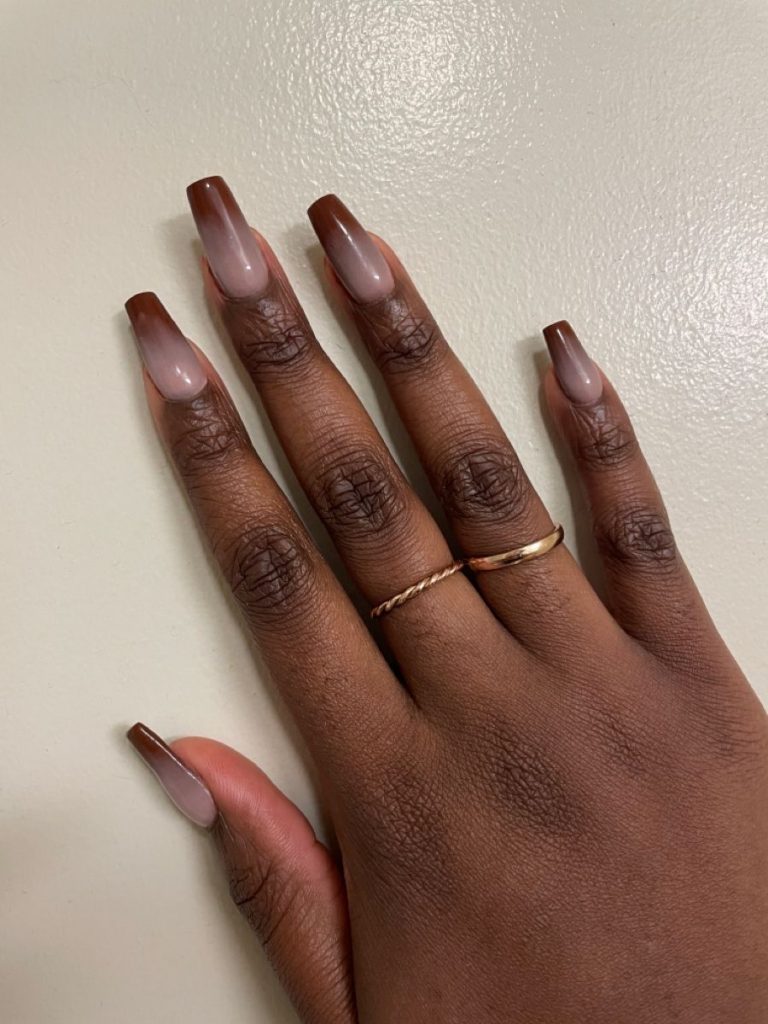 Opaque Pastels
Pastel milky nudes are a fantastic choice for a softer and more delicate look. Light pinks, baby blues, and lavender-toned milky nudes create a dreamy and feminine aesthetic that complements dark skin beautifully. These opaque pastel shades provide a subtle yet impactful statement.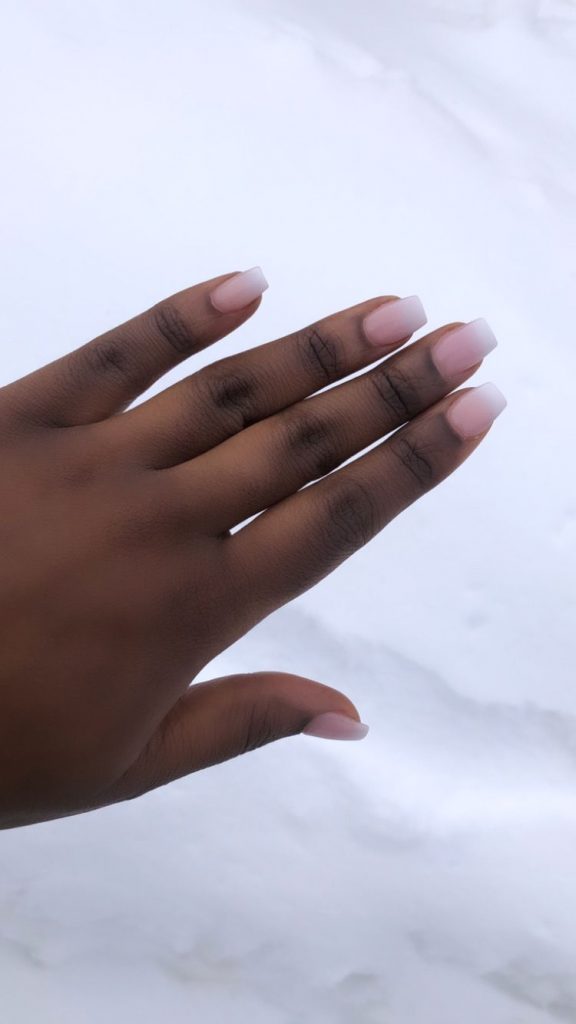 Gradient and Ombré Effects
Create a captivating visual effect by incorporating gradient or ombré techniques into your milky nude manicure. Blend multiple shades of milky nudes or gradually transition from a milky nude to a sheer white at the tips of your nails. These techniques add a touch of artistry and uniqueness to your nails.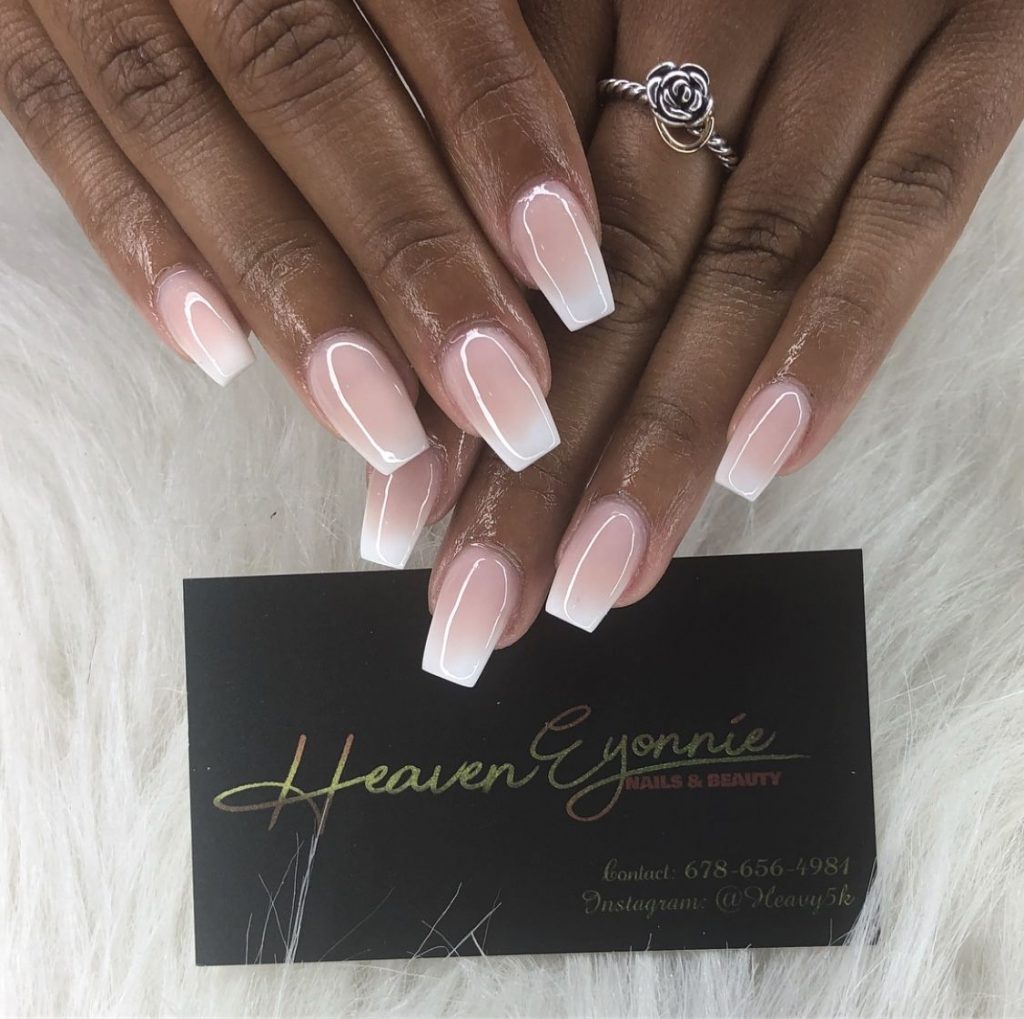 Metallic Accents
For a bold and glamorous twist, add metallic accents to your milky nude nails. Apply a metallic foil or chrome powder to specific areas of your nails, such as the tips or as a geometric design. The contrast between the metallic shine and the soft milky nude creates a captivating and modern look.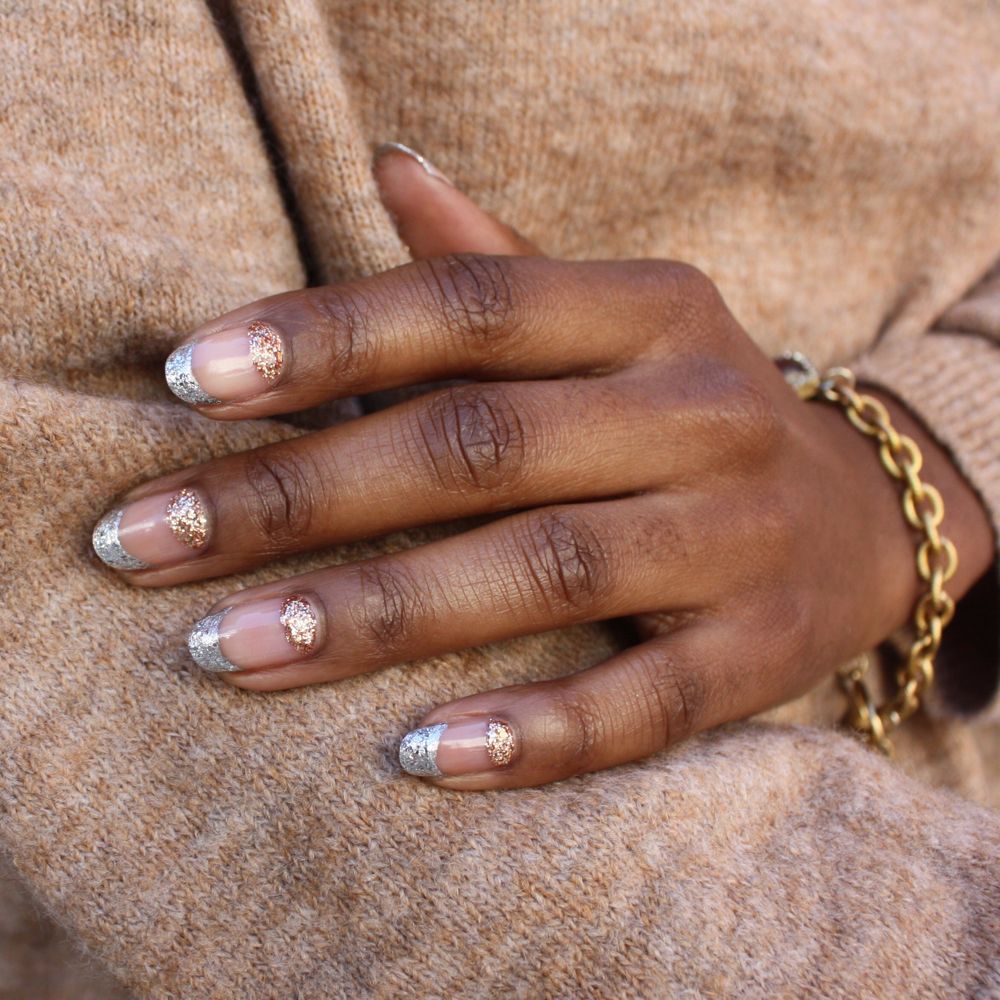 Save Pin