Nails
Nail Colors Summer 2023: Trends, Tips and Inspiration – 26 Ideas
Summer is just around the corner, and with it comes the excitement of trying out new nail colors! Whether you're into bold and bright shades or prefer something more understated, there's something for everyone in the summer 2023 nail color trends. In this article, we'll take a look at the latest trends, tips and inspiration for nail colors in summer 2023.
1. Bold and Bright Shades
Bold and bright shades are always popular for summer, and 2023 is no exception. Neon colors, in particular, are set to be a big trend this summer. Think bright pinks, oranges, yellows, and greens that will make your nails pop. For an even bolder look, try mixing and matching different neon shades on each nail.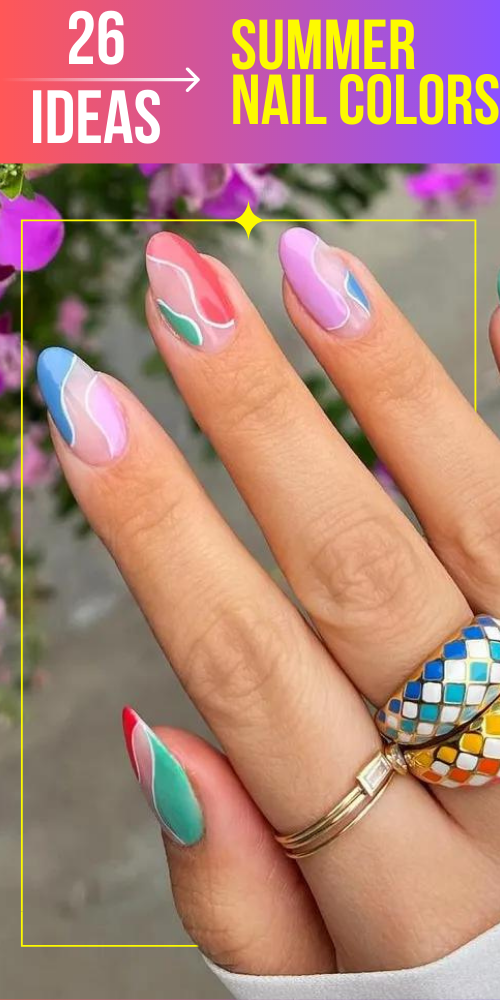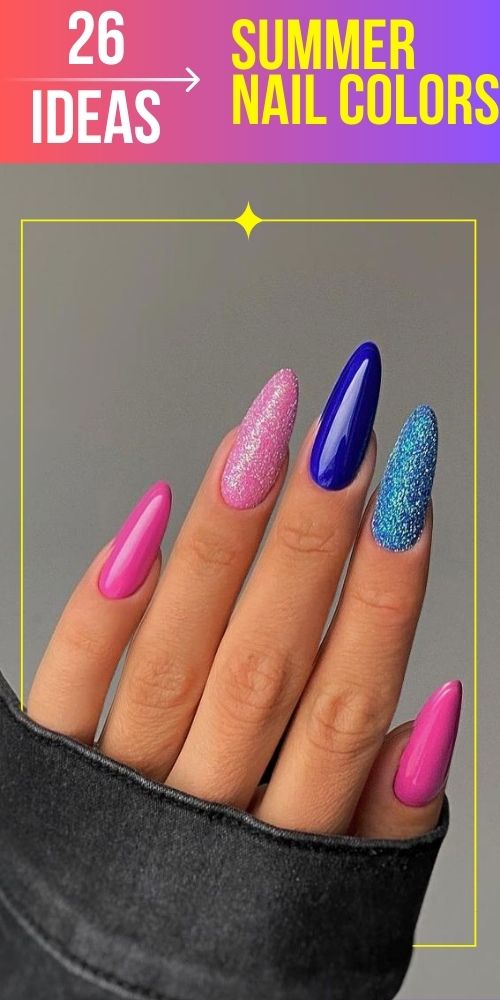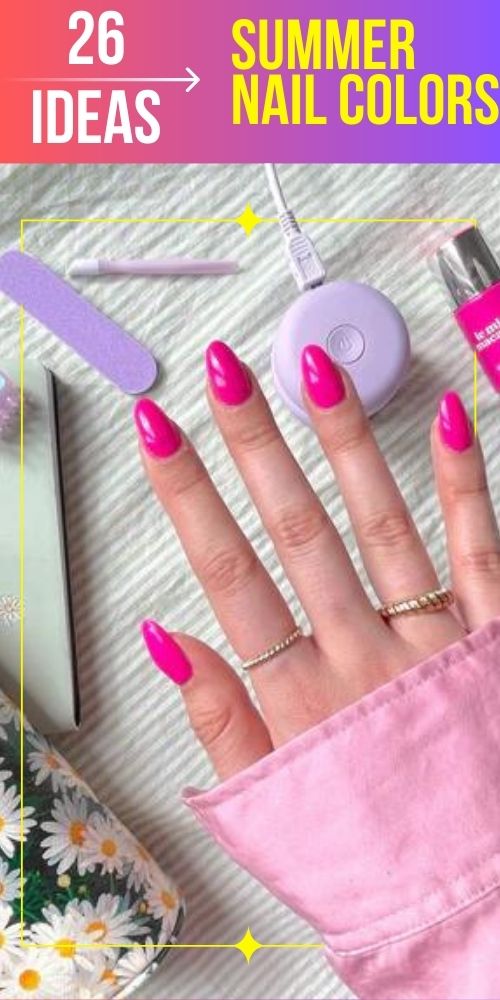 2. Pastel Colors
If bold and bright isn't your thing, then pastel colors might be just what you're looking for. Soft pinks, blues, greens, and yellows are perfect for a more subtle look. Pastel shades are also versatile, making them a great choice for both casual and formal occasions.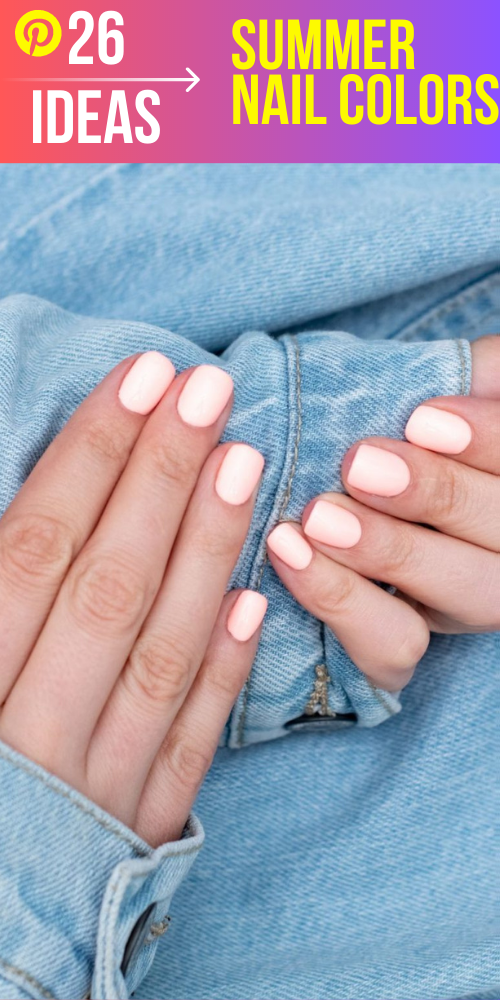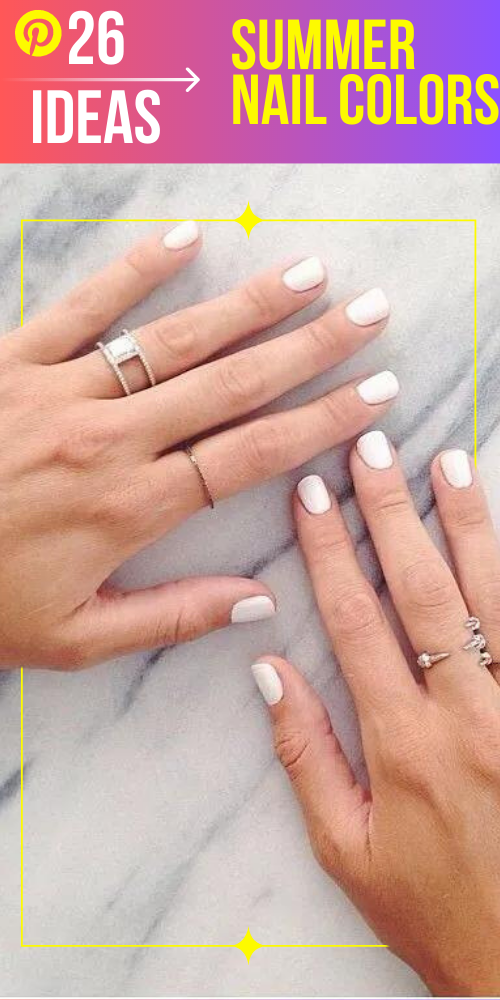 3. Metallic Shades
Metallic shades are another trend that's set to be big in summer 2023. Silver, gold, bronze, and copper shades are perfect for adding a touch of glam to your nails. Metallic shades also pair well with other colors, so feel free to get creative with your designs.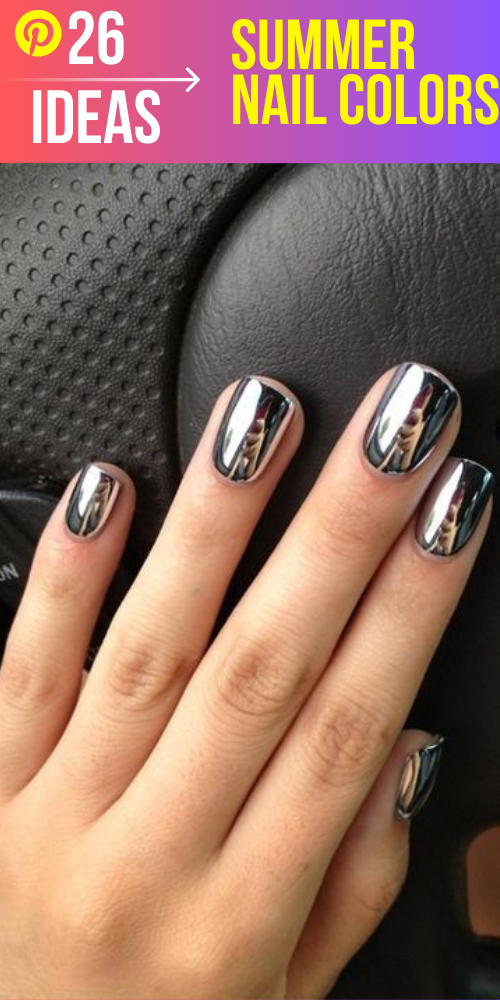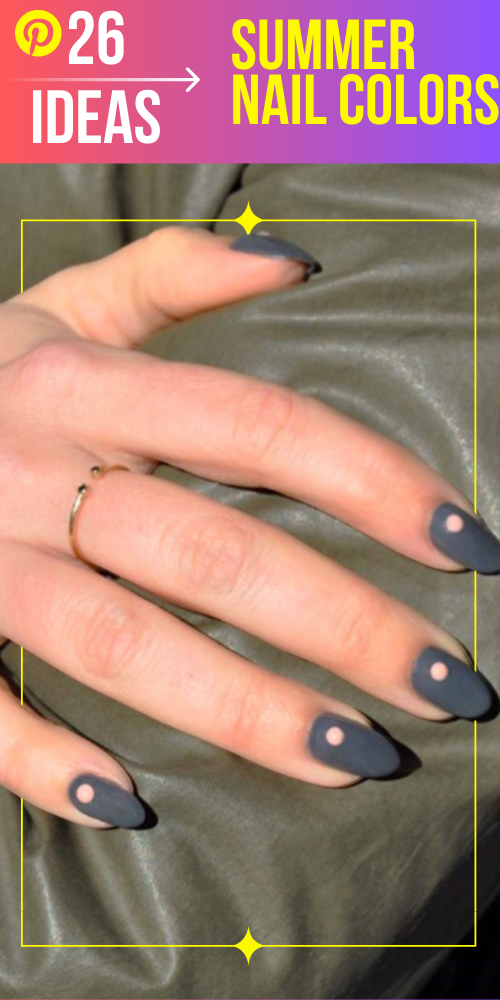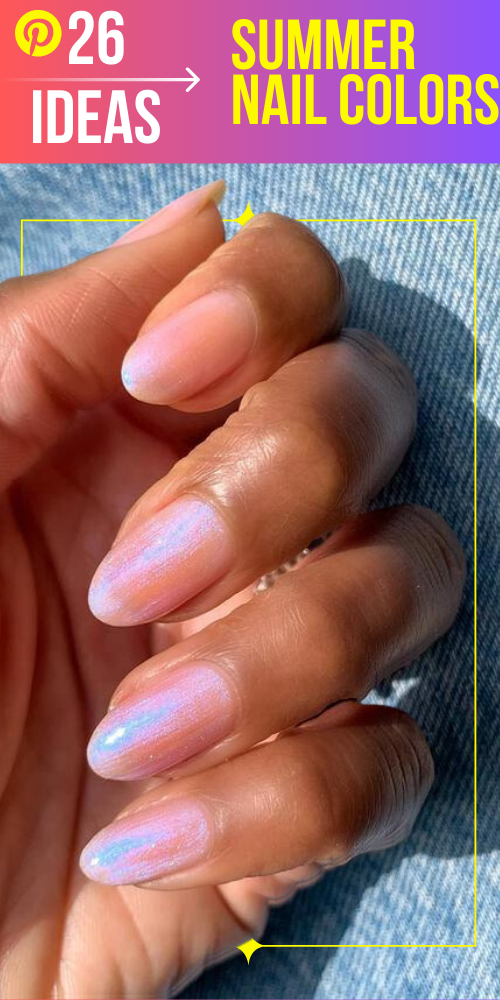 4. Graphic Designs
Graphic designs are a fun way to add some personality to your nails. This summer, geometric designs, stripes, and polka dots are popular choices. If you're feeling adventurous, you can even try creating your own designs using nail art tools.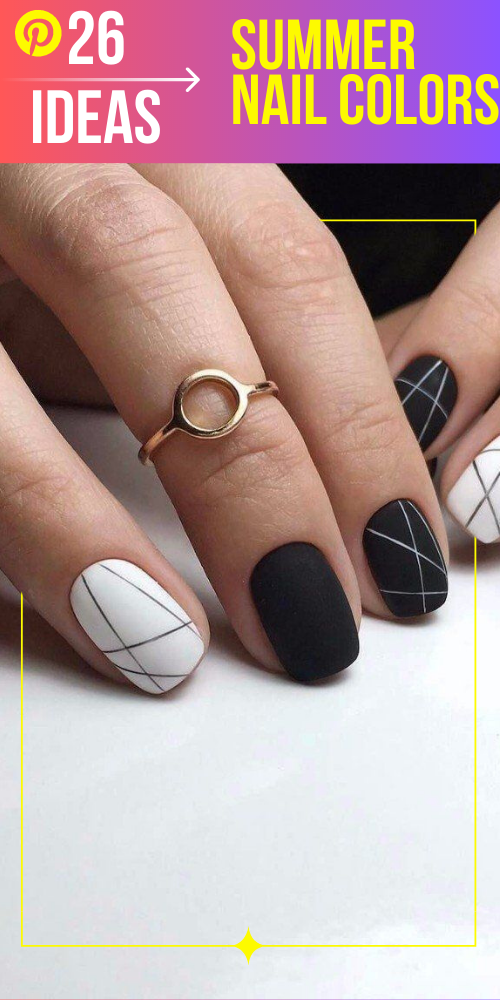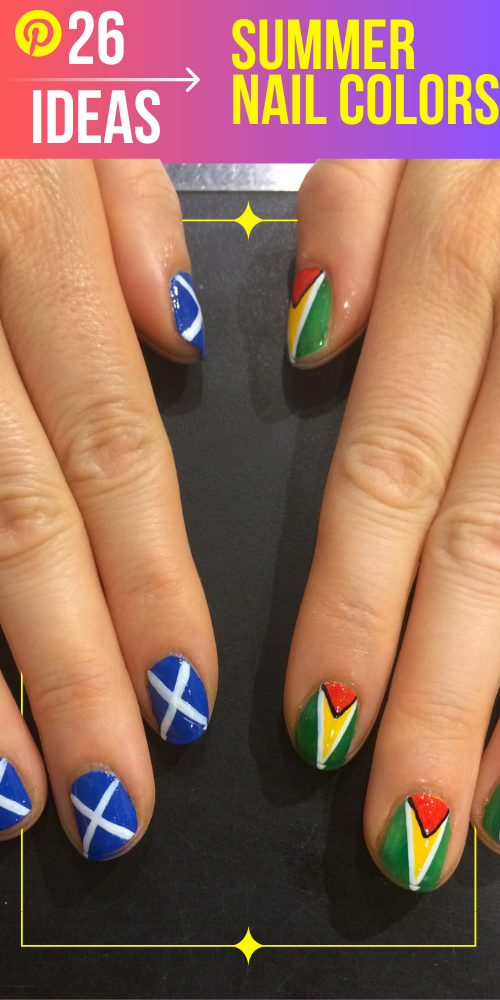 5. Ombre
Ombre nails have been popular for several seasons now, and they're still going strong in summer 2023. To achieve the ombre effect, start with a light shade at the base of your nail and gradually transition to a darker shade towards the tip. You can use any combination of colors to create your own unique ombre look.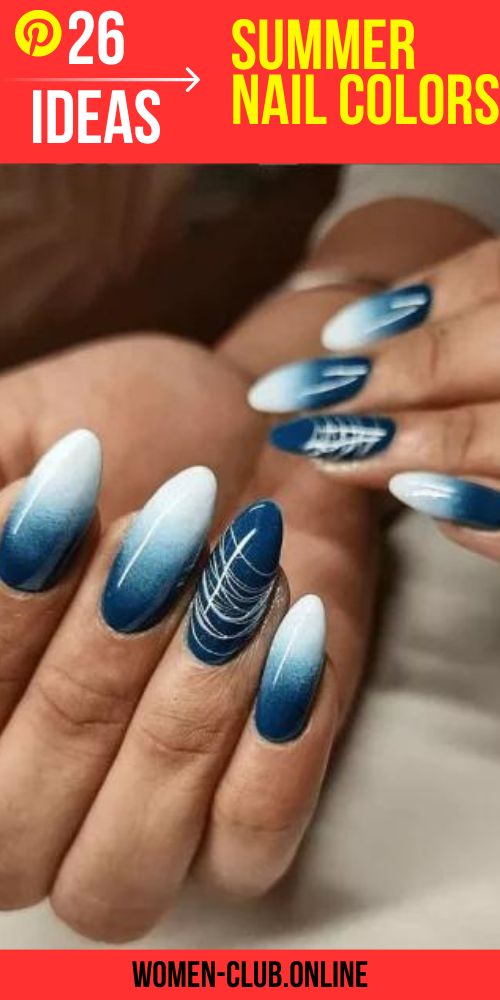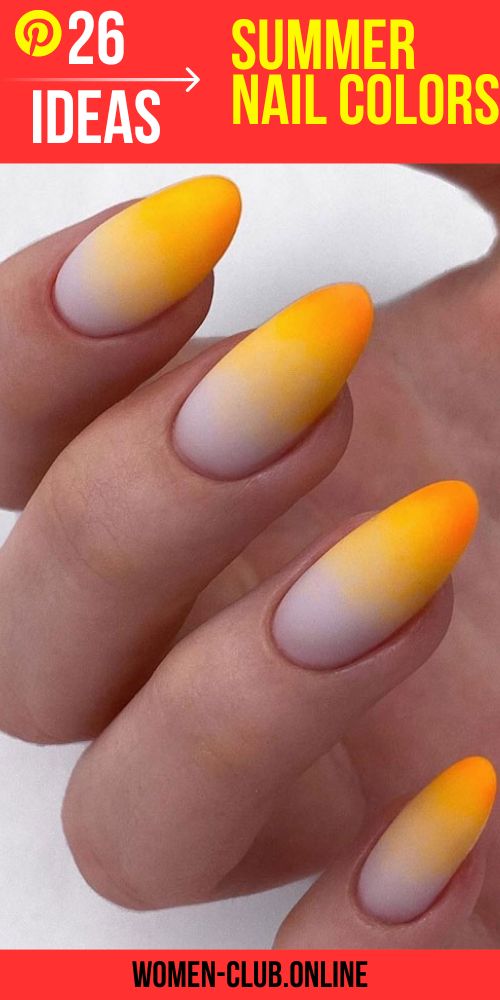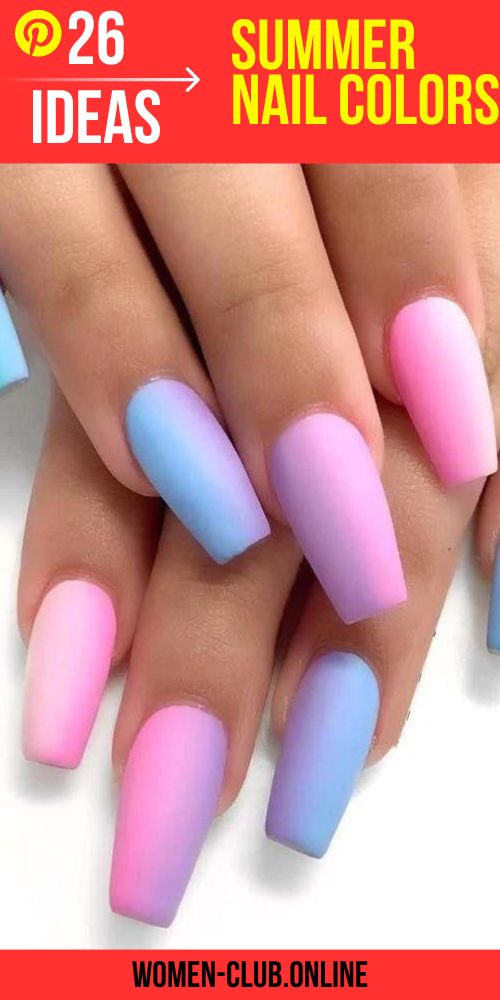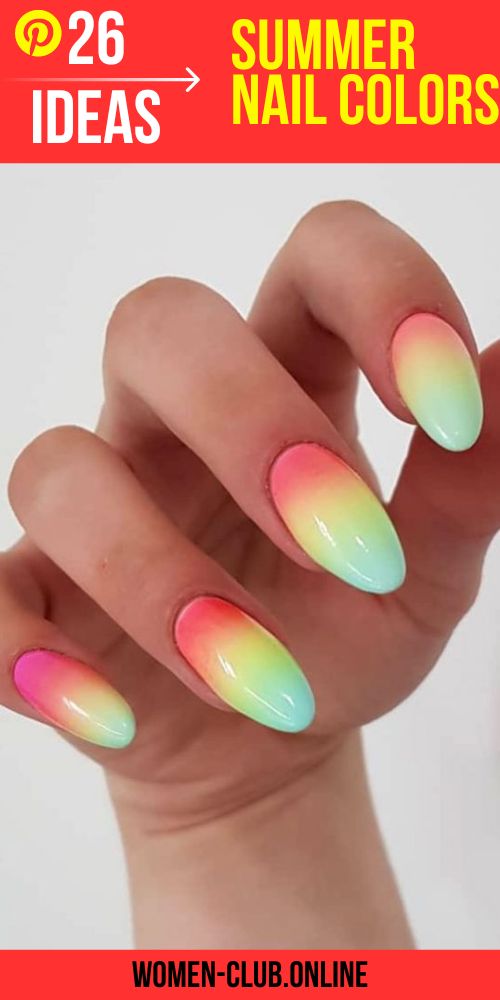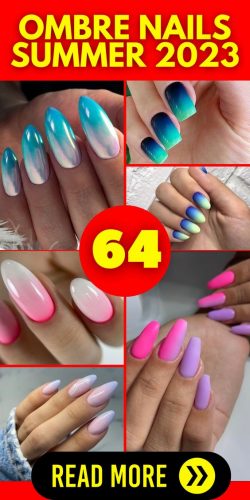 Upgrade your summer nail game with these stunning ombre nail designs! From bold and bright neon colors to classic and feminine pinks, these ombre summer nails are perfect for any style. Whether you prefer short and sweet or almond-shaped glamour, there's an ombre nail design to suit your taste.
6. Matte Finishes
Matte finishes are a great way to add some texture to your nails. This summer, try experimenting with different matte colors and finishes, such as glitter or metallic. Matte finishes are also a great way to add a modern twist to classic nail colors.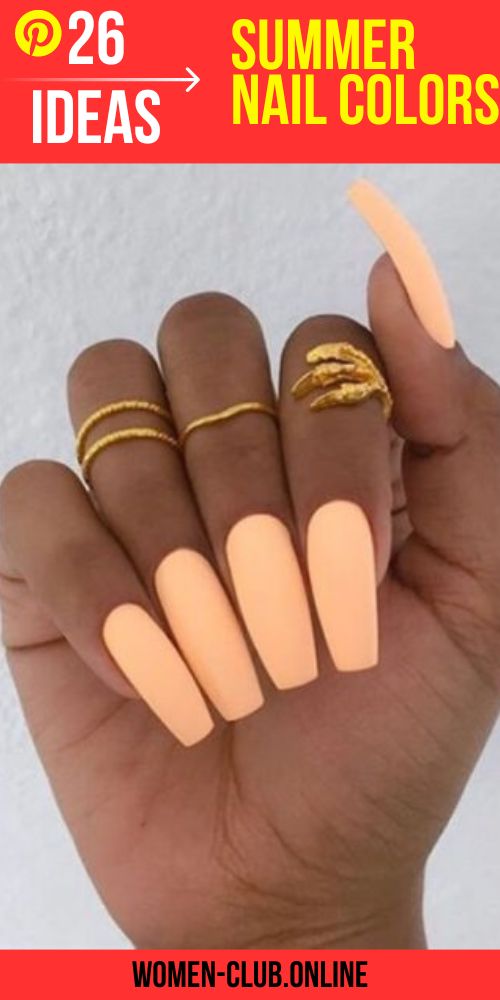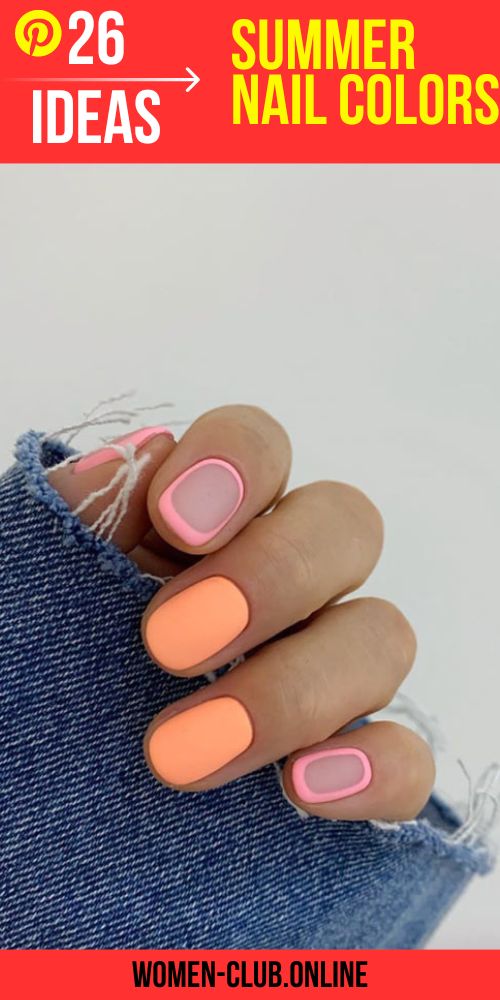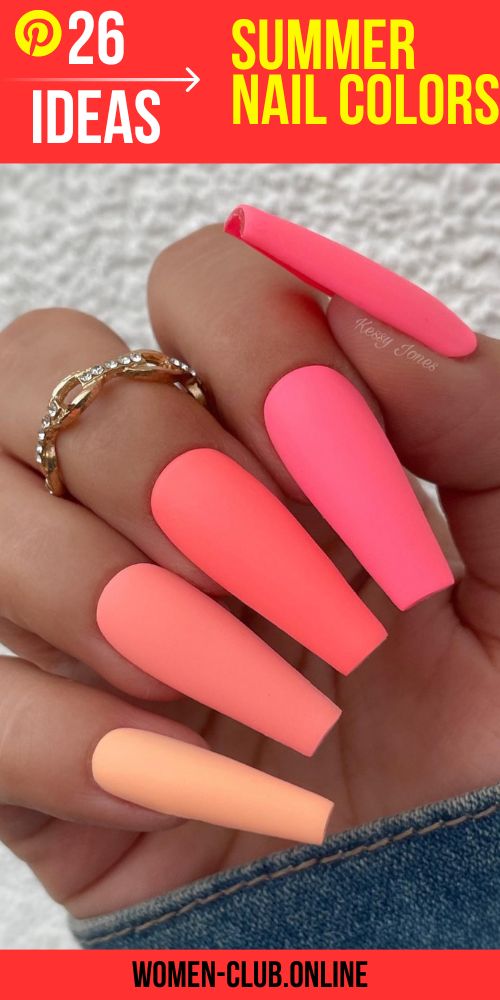 7. French Manicures
French manicures are a timeless classic, and they're still popular in summer 2023. For a modern twist, try experimenting with different colors for the tips of your nails. You can also try adding some graphic designs or ombre effects to your French manicure.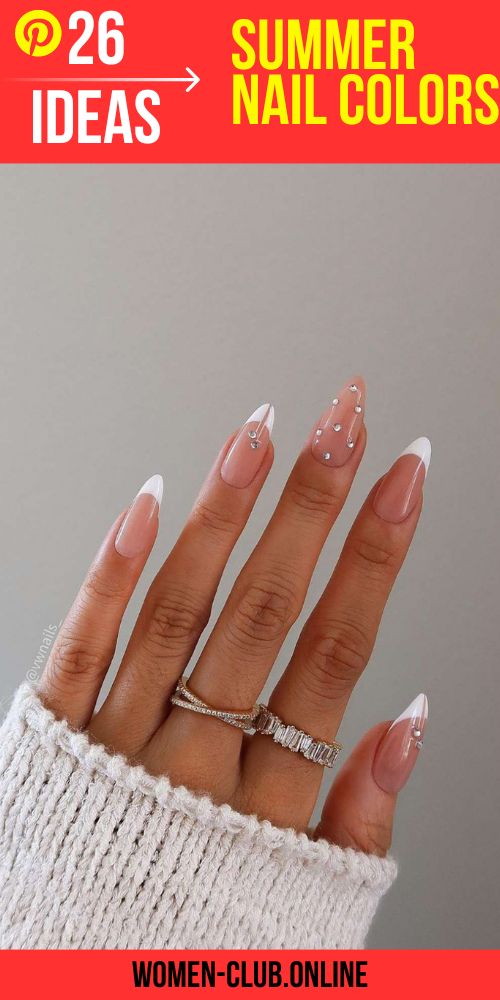 Discover the latest summer French nail designs, including tip square, tip coffin, and almond shape options. Get inspired by summer color trends such as blue, pink, and orange for a unique twist on the classic French summer nails.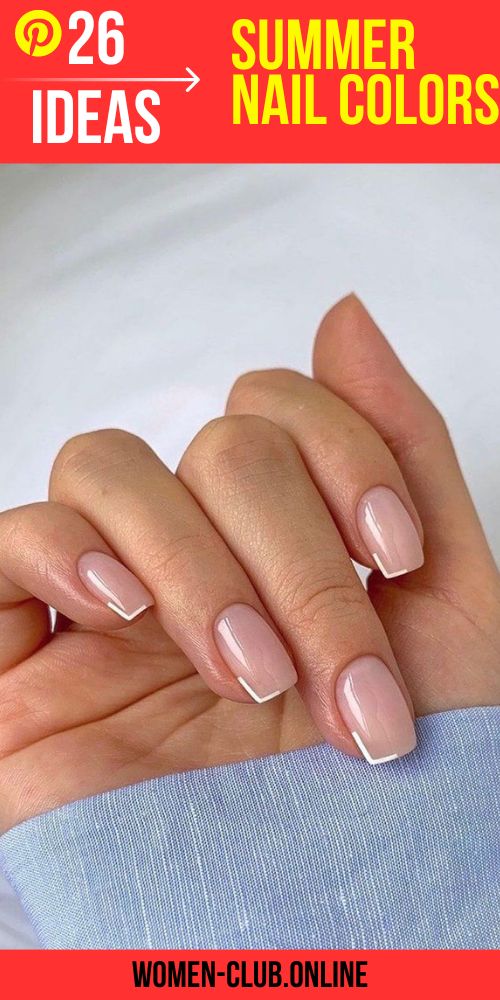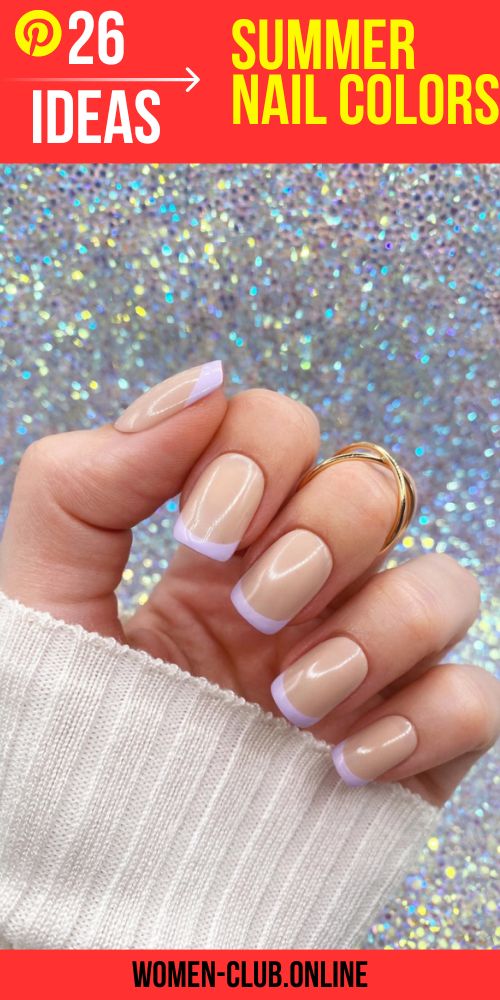 8. Tips and Tricks for Nail Care
No matter what nail color or design you choose, it's important to take care of your nails to keep them healthy and strong. Here are a few tips and tricks for nail care:
Keep your nails clean and dry to prevent the growth of bacteria and fungus.
Use a base coat before applying nail polish to prevent staining and promote even application.
Apply a top coat to seal and protect your nail polish from chipping and peeling.
Avoid using your nails as tools, as this can cause them to break or become damaged.
Moisturize your nails and cuticles regularly to keep them healthy and hydrated.
9. Finding Inspiration
If you're not sure what nail color or design to try next, there are plenty of sources of inspiration out there. Social media platforms like Instagram and Pinterest are great places to find nail art ideas and trends. You can also browse through fashion magazines or visit a nail salon to see what's popular.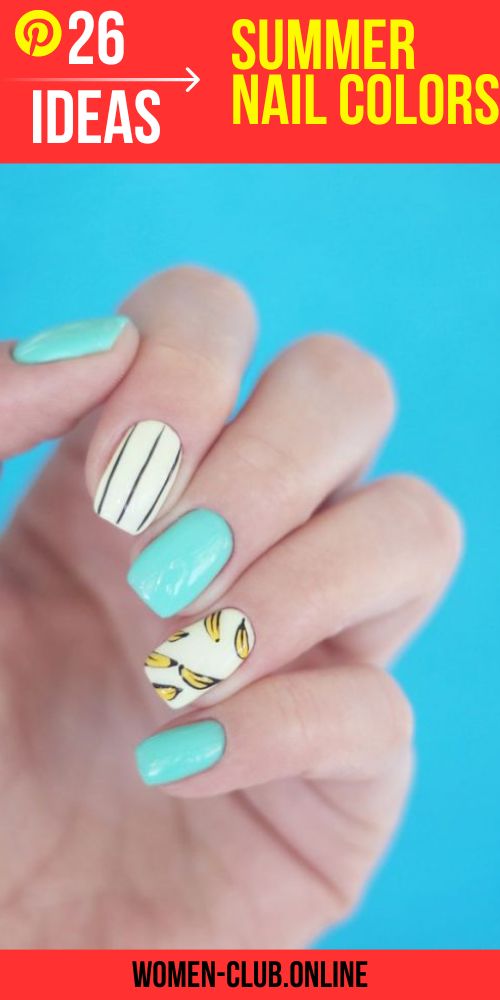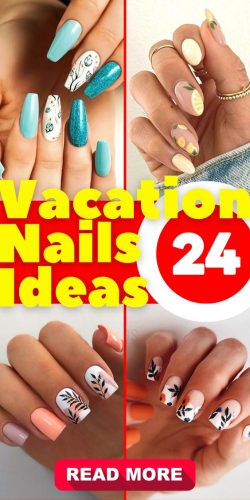 Whether you're planning a beach vacation or just dreaming of one, take your nails along for the ride! We've gathered some of the most creative and unique simple Vacation Nails Ideas Fresh Beach Nails Ideas 2023
10. DIY Nail Art
If you're feeling creative, why not try doing your own nail art at home? There are plenty of tutorials and how-to guides available online that can help you create your own unique designs. All you need is some nail polish, nail art tools, and a steady hand.
11. Matching Your Nails to Your Outfit
Another fun way to experiment with nail colors is to match them to your outfit. For example, if you're wearing a bold and bright dress, you could try a matching neon nail color. Alternatively, you could choose a complementary color that will make your outfit pop.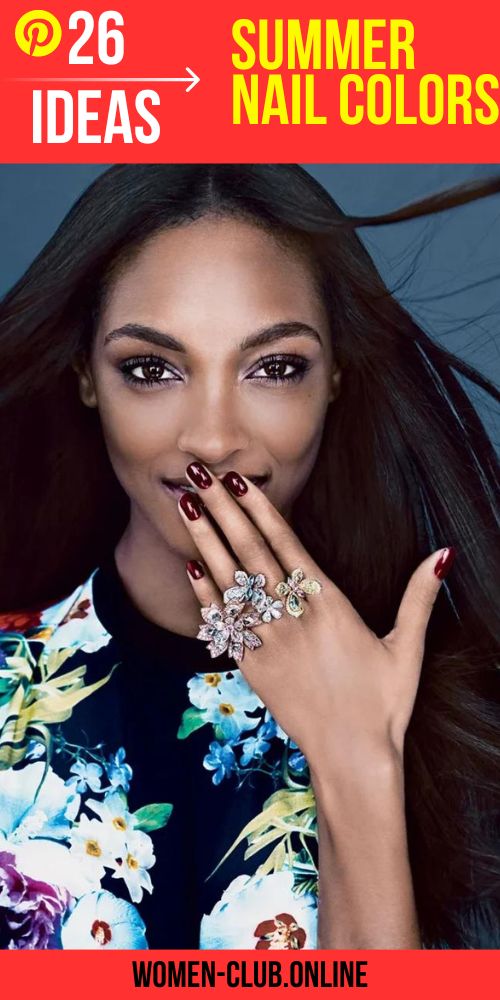 12. Nail Color for Different Occasions
Different occasions call for different nail colors. For example, if you're attending a formal event, you might want to opt for a classic red or nude nail color. On the other hand, if you're going to a music festival, you could try something more daring and colorful.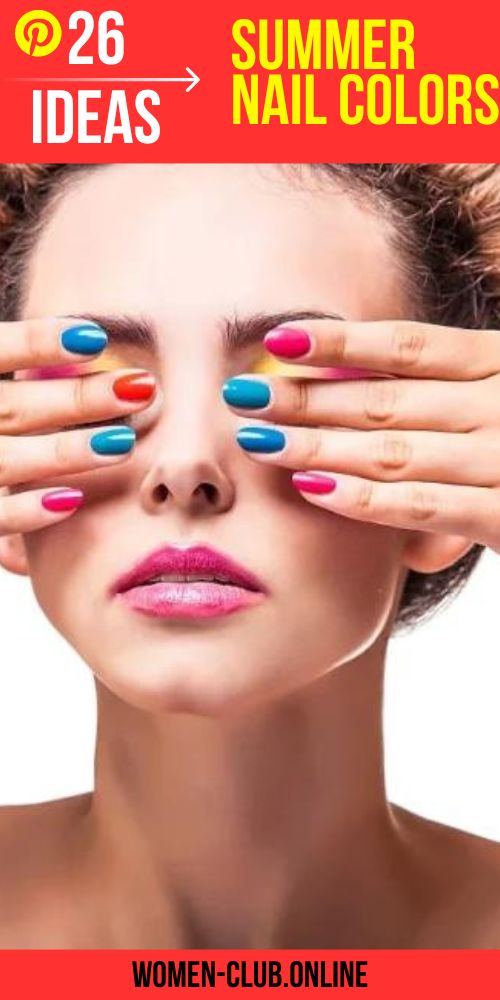 13. Nail Trends for Different Skin Tones
When choosing a nail color, it's important to consider your skin tone. Some shades may look better on certain skin tones than others. For example, those with fair skin might want to try pastel shades, while those with darker skin can pull off bolder and brighter colors.

14. Nail Shapes and Lengths
The shape and length of your nails can also affect how a nail color looks on you. For example, longer nails can make bold colors look more dramatic, while shorter nails might benefit from softer shades. You can also experiment with different nail shapes, such as stiletto, square, or almond.
Save Pin