Nails
Nails Peach Color 22 Ideas: Embrace Elegance and Warmth
Whether you're a nail art enthusiast or someone who simply loves to keep their nails looking elegant, peach-colored nails can offer a touch of sophistication and warmth. The soft and charming hue of peach complements various skin tones and outfits, making it a versatile choice for any occasion. In this article, we'll explore a plethora of creative nail ideas that incorporate peach color, adding a delightful pop to your overall look.
The Charm of Peach Nails
Peach nails exude a charming allure that's hard to resist. The soft undertones of peach evoke feelings of warmth, positivity, and playfulness.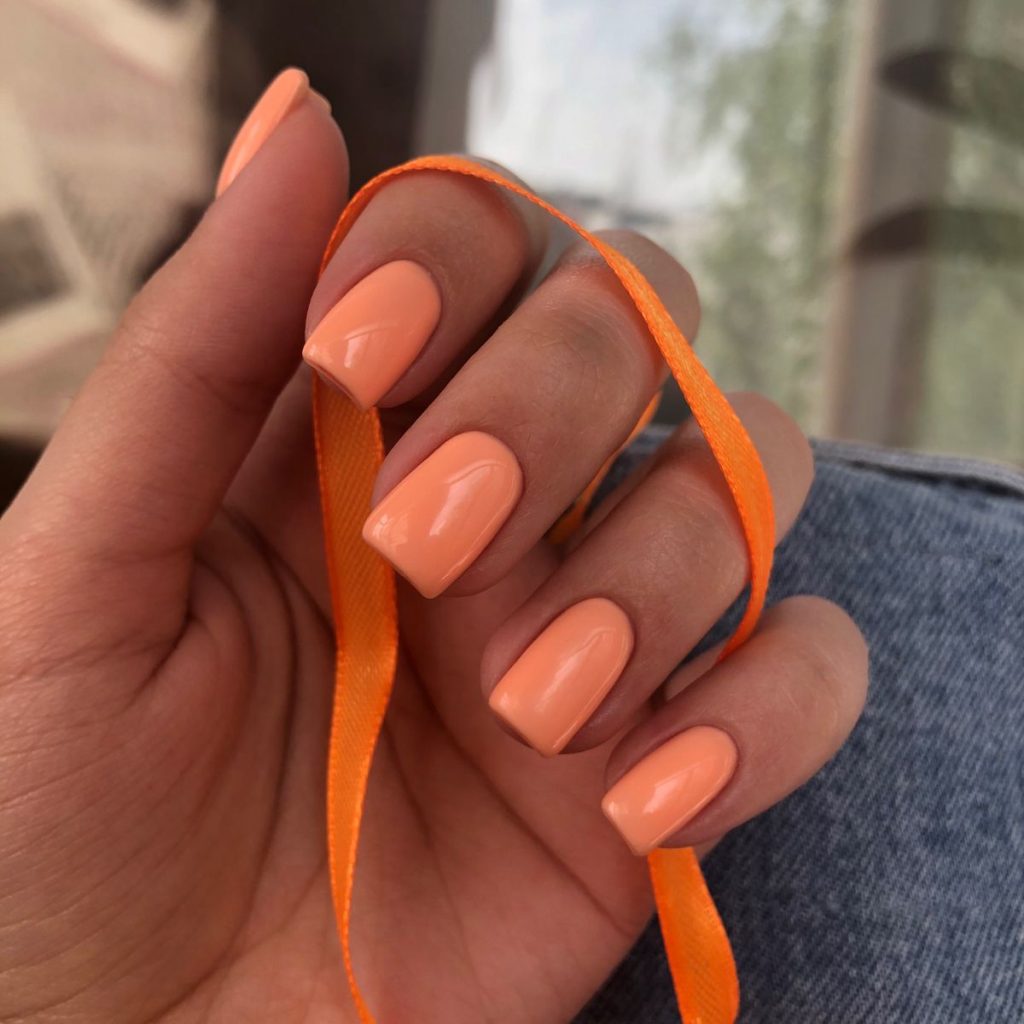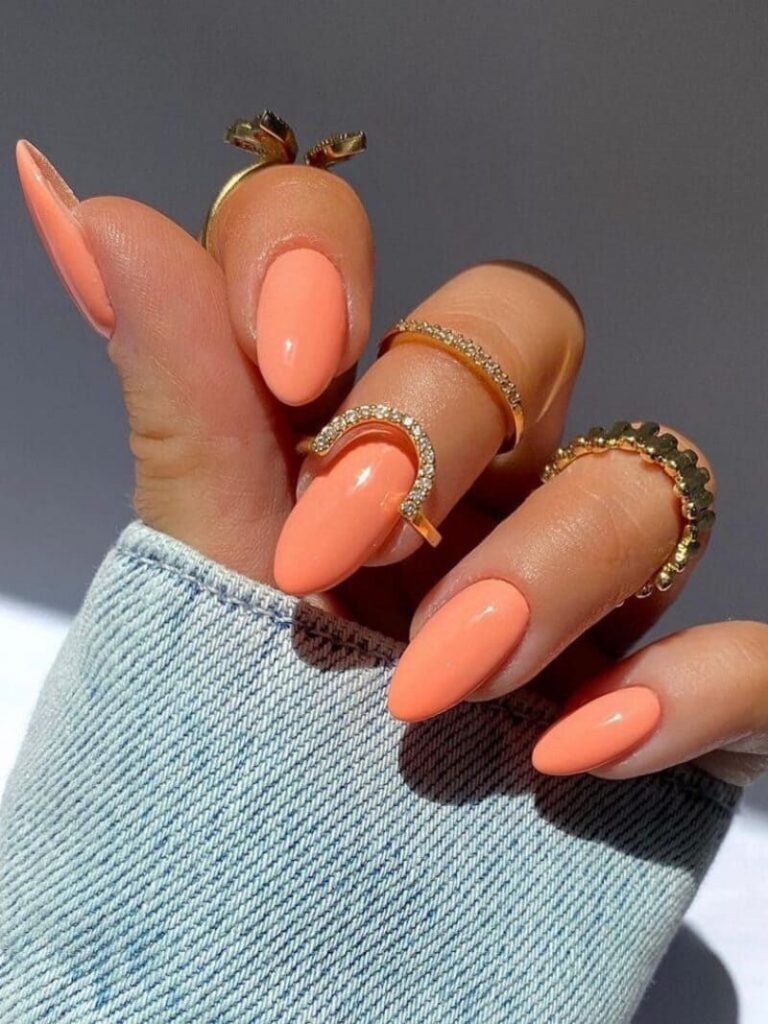 Peachy French Tips with a Twist
Give the classic French manicure a twist by using peach as the base color. This subtle yet stylish adaptation adds a touch of modernity to a timeless look.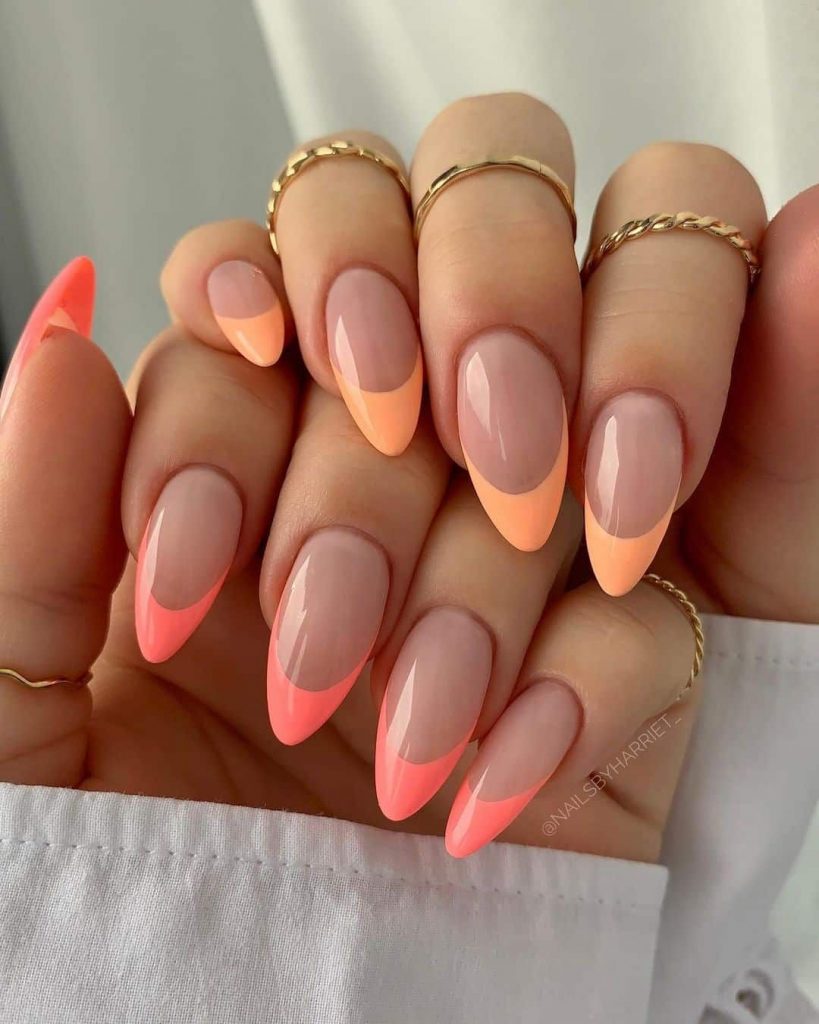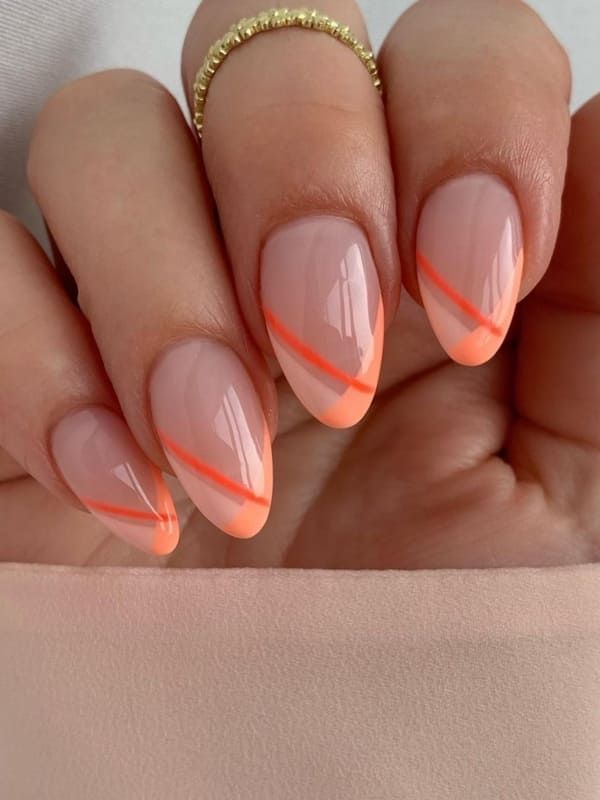 Peach Accents on Nude Nails
Enhance your nude nails with delicate peach accents. Whether it's a tiny heart, dot, or line, these accents bring a hint of color while maintaining a minimalist aesthetic.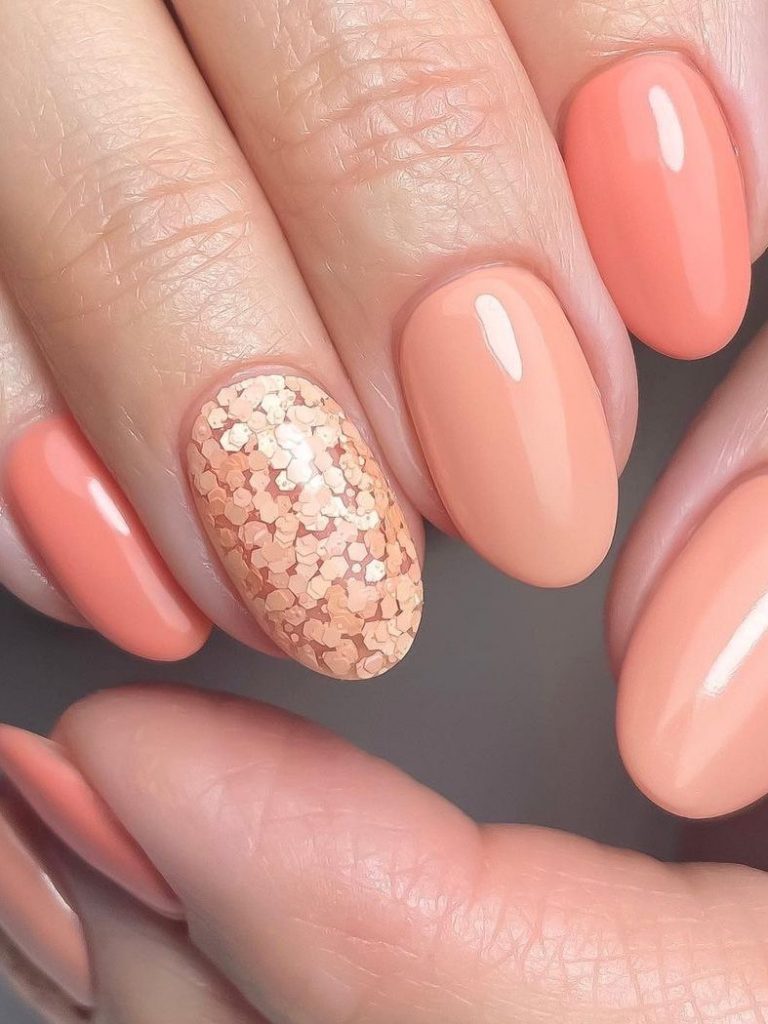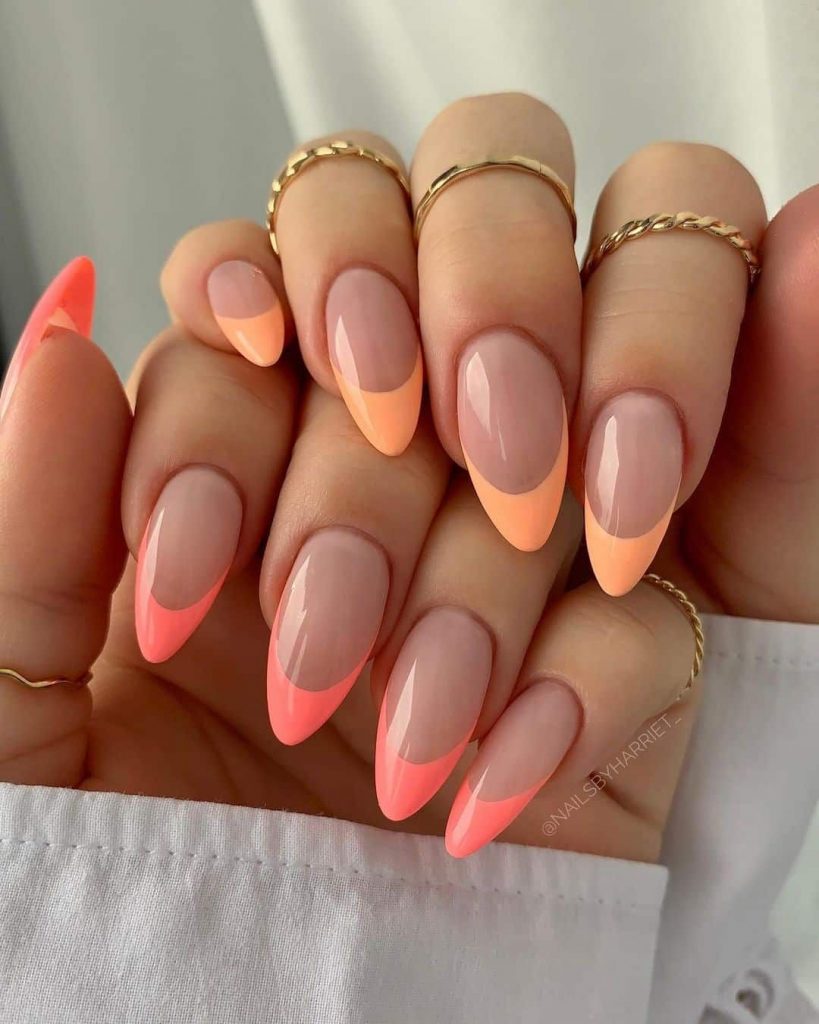 Elegance in Simplicity: Solid Peach Nails
Sometimes, less is more. Paint your nails in a solid peach color for an elegant and understated look that complements any outfit.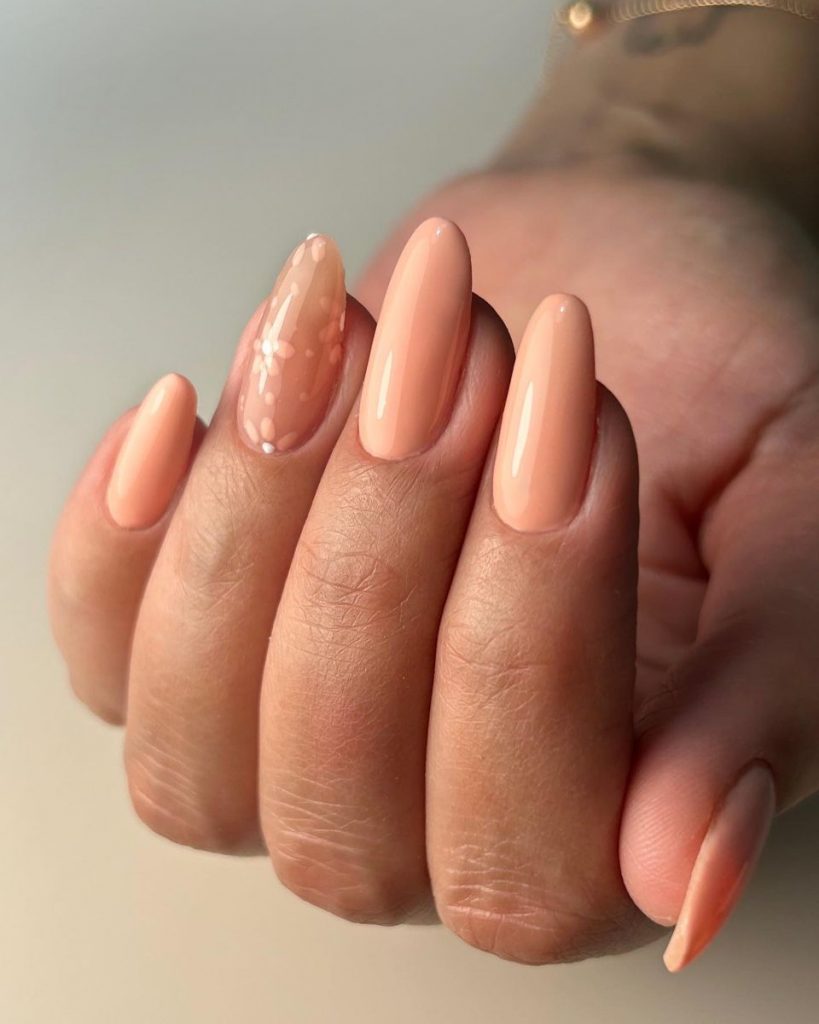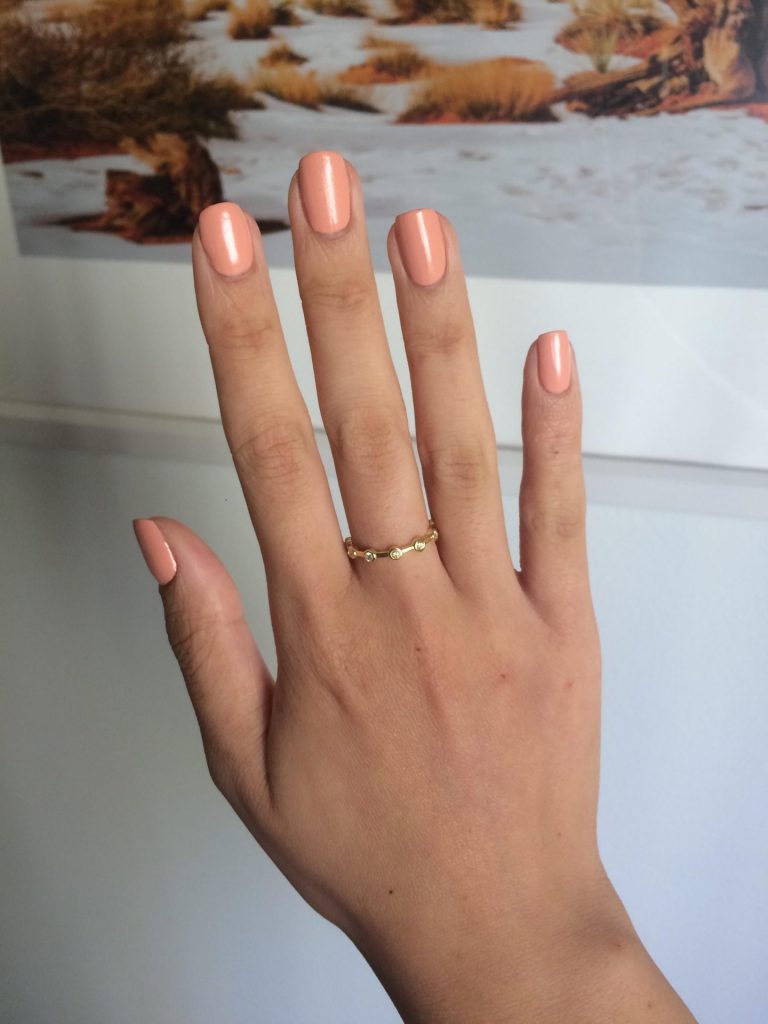 Peach and Pastel Contrasts
Create a visually striking effect by pairing peach with other pastel colors. The contrast adds a unique dimension to your nails.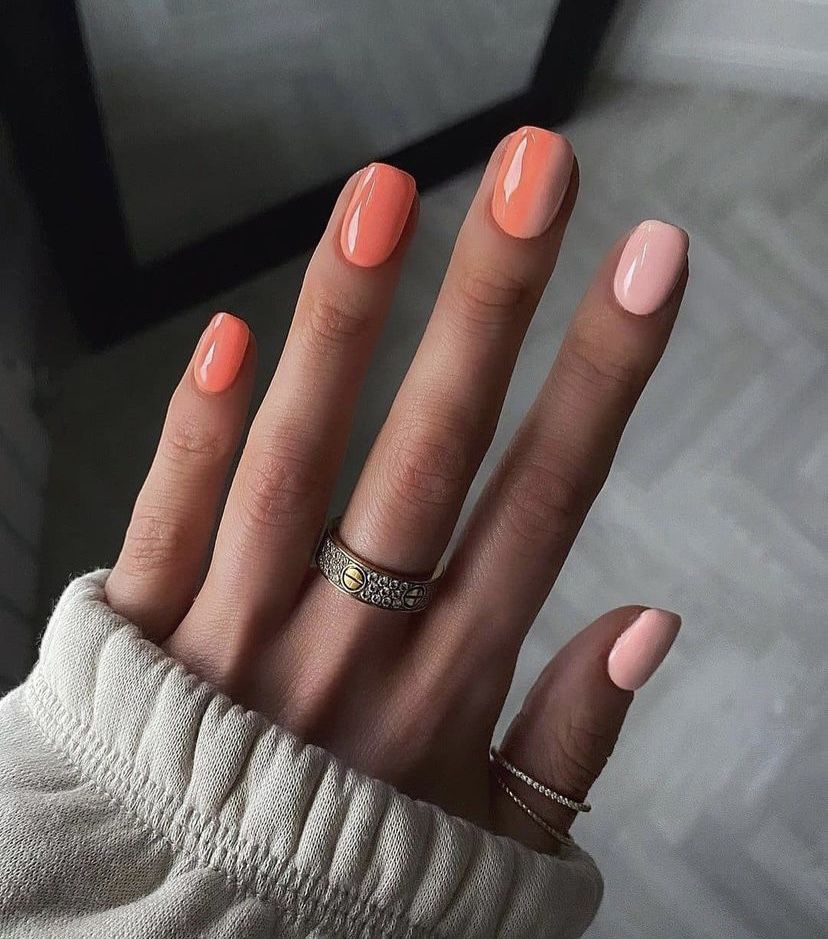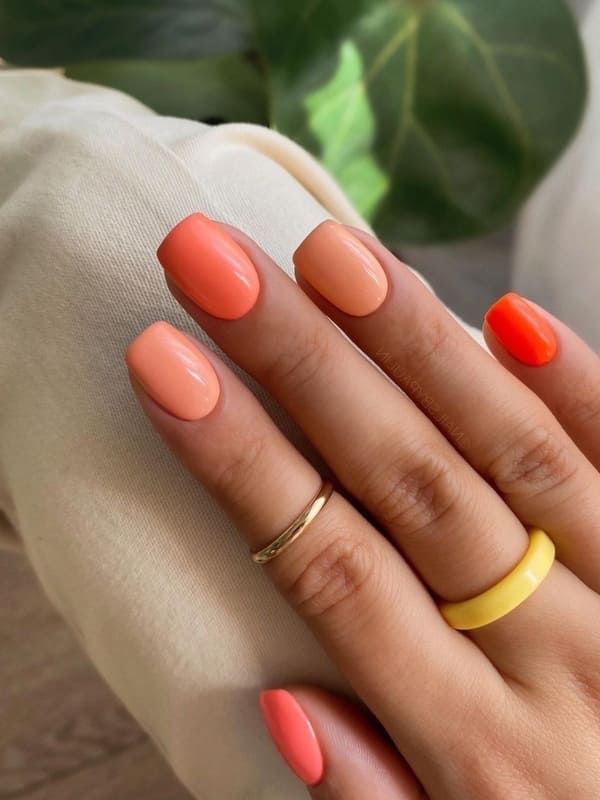 Artistic Peach Nail Designs
Unleash your inner artist with intricate nail designs that incorporate peach. From abstract patterns to detailed motifs, the options are limitless.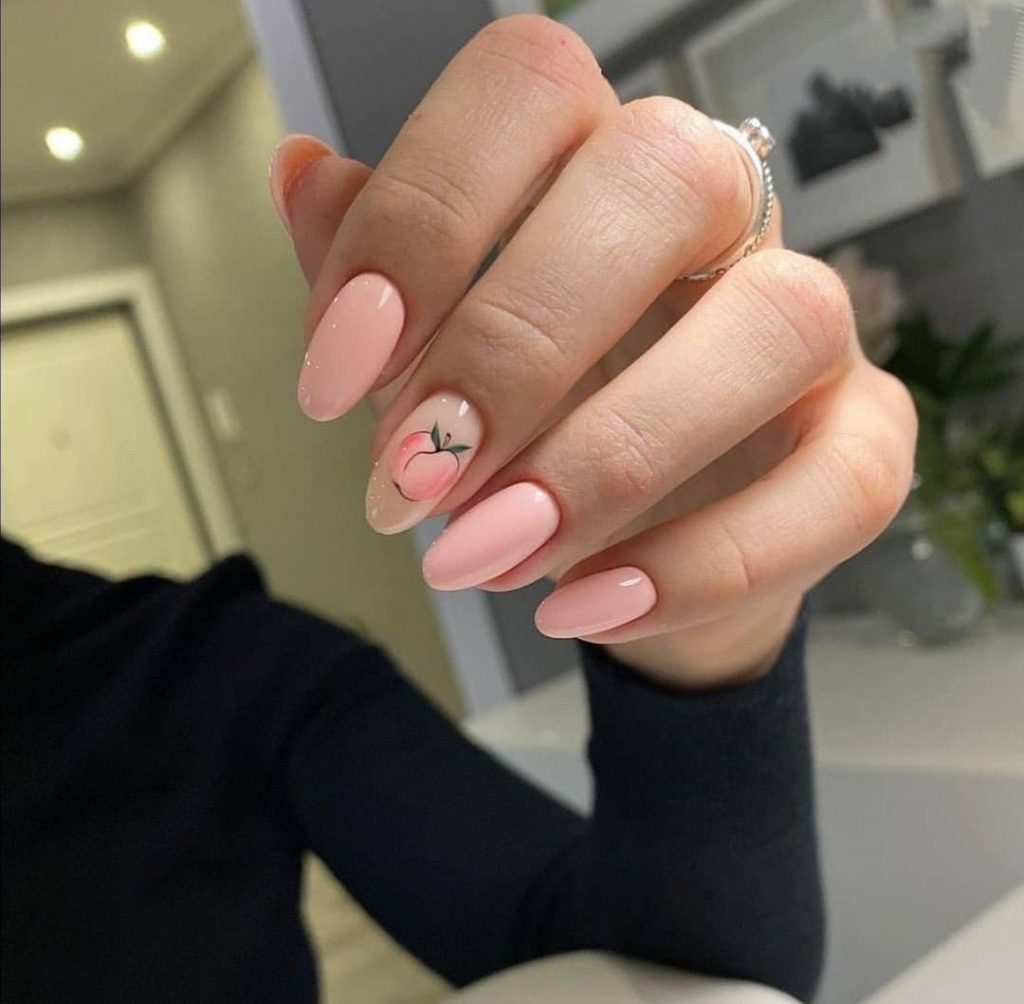 Matte Magic: Peach with a Velvety Finish
Switch things up by choosing a matte peach nail polish. The velvety finish adds a touch of sophistication and uniqueness to your nails.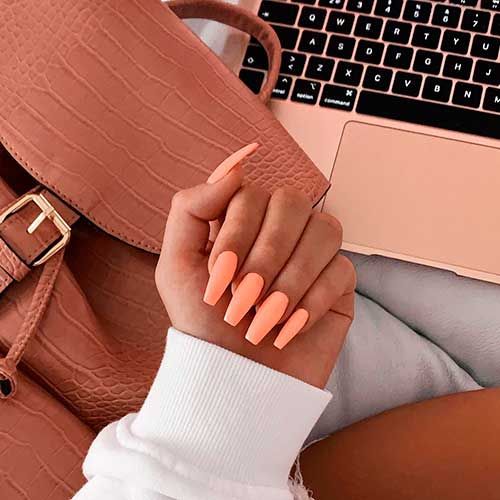 Peach with Subtle Geometric Patterns
Combine the softness of peach with subtle geometric patterns for a modern and trendy nail design that stands out.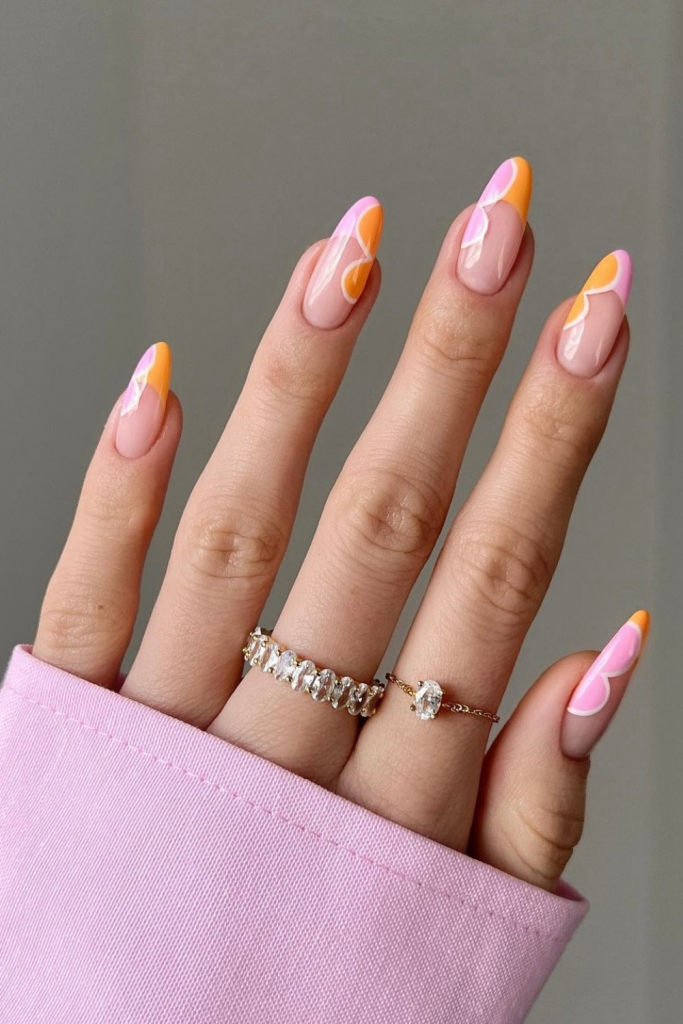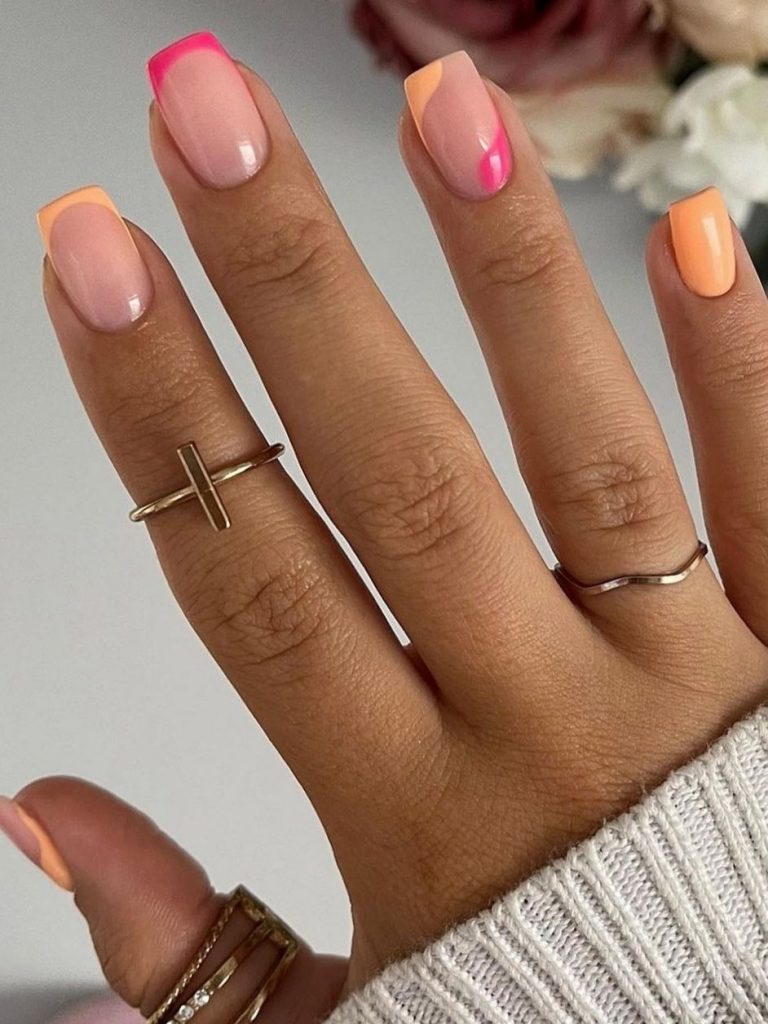 Peachy Beach Vibes: Seashell Accents
Capture the essence of the beach by adding seashell accents to your peach nails. These charming details evoke a sense of tranquility and summer vibes.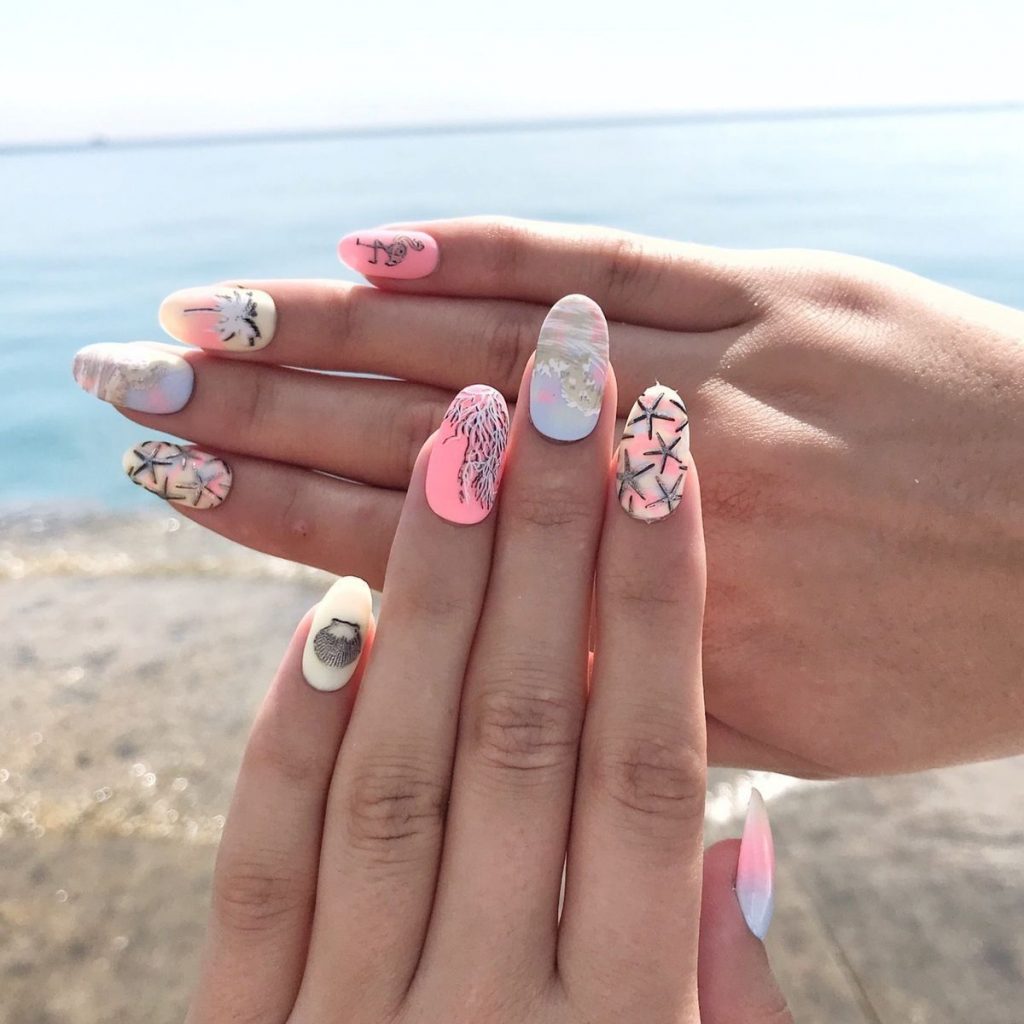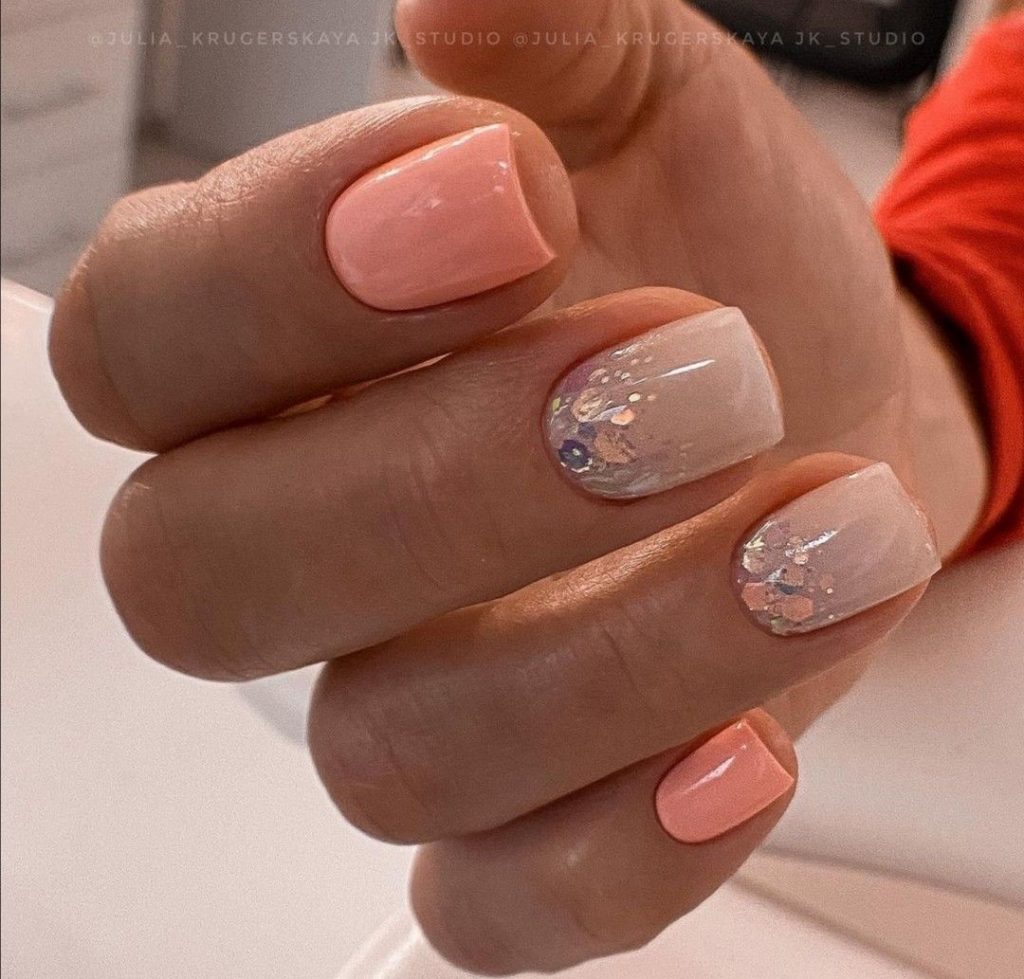 Peach and White: A Contemporary Blend
Opt for a contemporary look by pairing peach with crisp white accents. This combination is fresh, clean, and perfect for any season.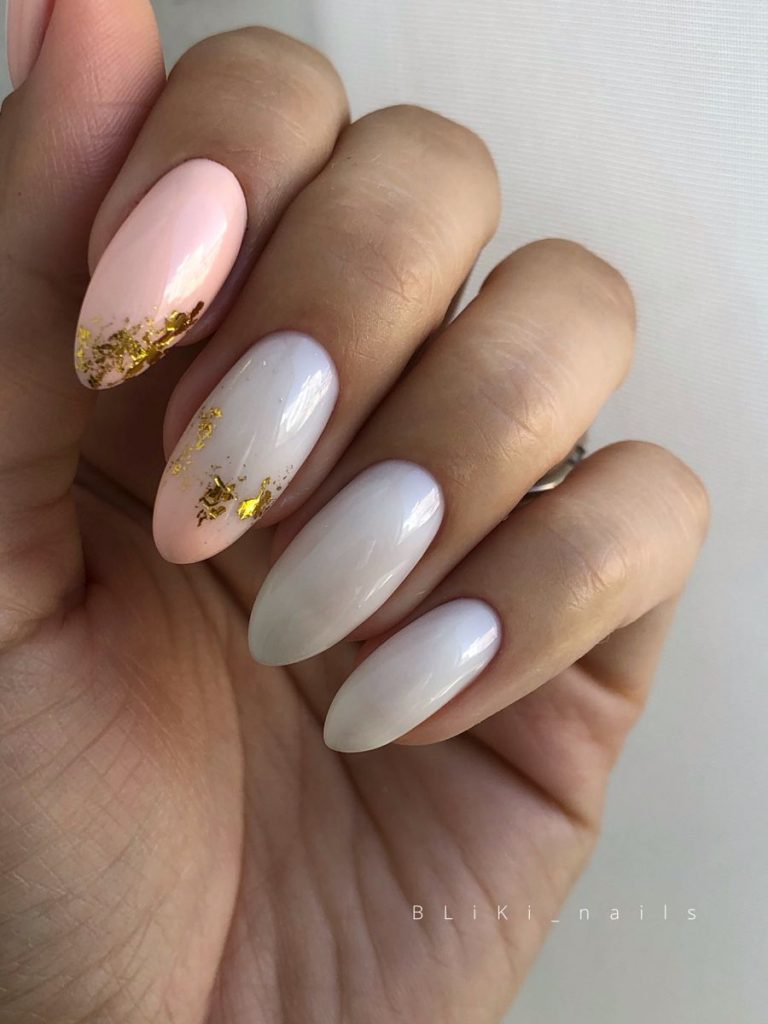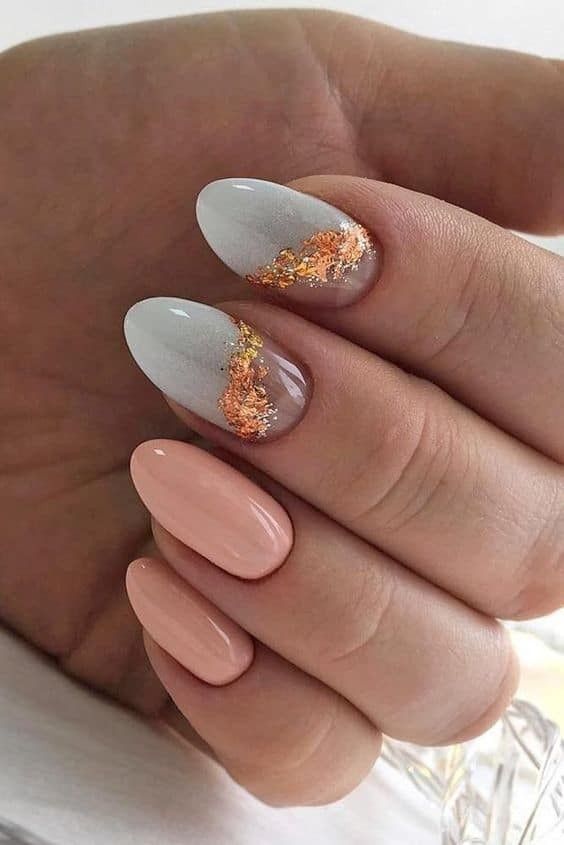 Confetti Peach Party on Your Nails
Celebrate life with a confetti-inspired nail design. Play with different shades of peach and other complementary colors to create a joyful and festive look.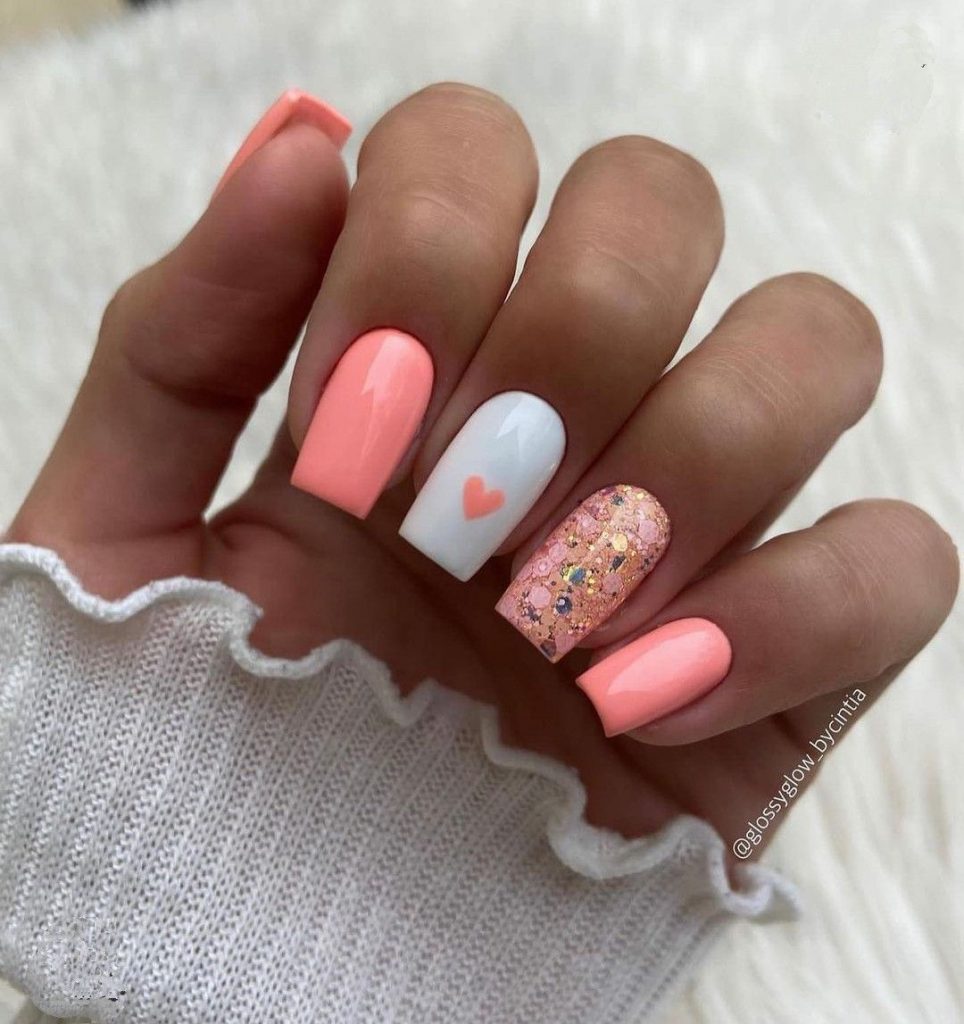 Save Pin