Nails
Nails with Glitter 17 Ideas: Adding Sparkle to Your Nail Designs
Nails with glitter are a fantastic way to add a touch of sparkle and dazzle to your manicure. Whether you prefer a subtle hint of glitter or a bold, statement-making design, there are countless ways to incorporate glitter into your nail art. From classic glitter accents to creative patterns and shapes, the possibilities are endless.
Understanding Glitter Nail Options
Before we dive into the various ideas, it's essential to understand the different glitter nail options available. Glitter nail polish comes in various forms, such as fine glitter, chunky glitter, holographic glitter, and iridescent glitter. Each type offers a unique effect and can be used to create different looks. Experimenting with different glitter sizes and finishes will help you achieve the desired outcome.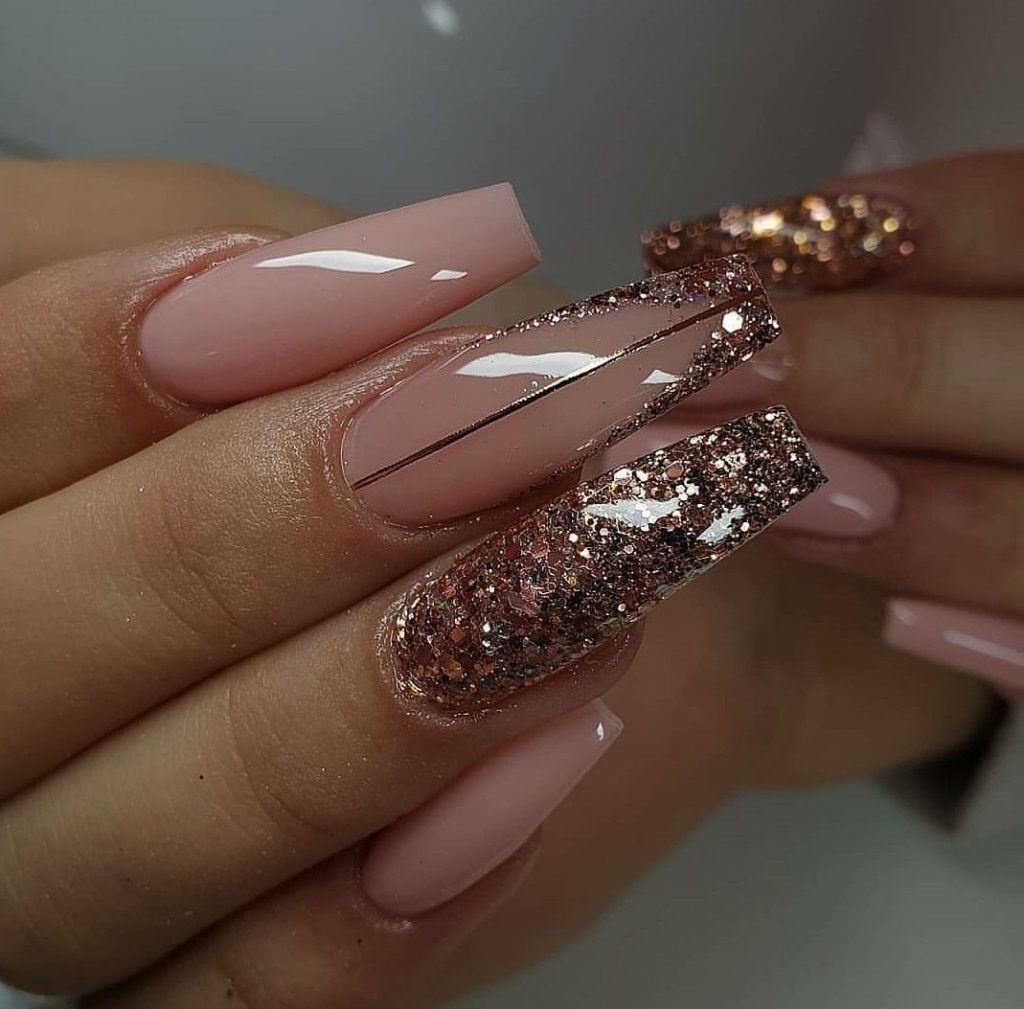 Subtle Glitter Accents
If you prefer a more understated look, subtle glitter accents are an excellent choice. You can apply a thin line of glitter along the edge of your nails or create a delicate glitter accent on one or two nails. This adds a touch of sparkle without overpowering the entire manicure, making it suitable for both casual and formal occasions.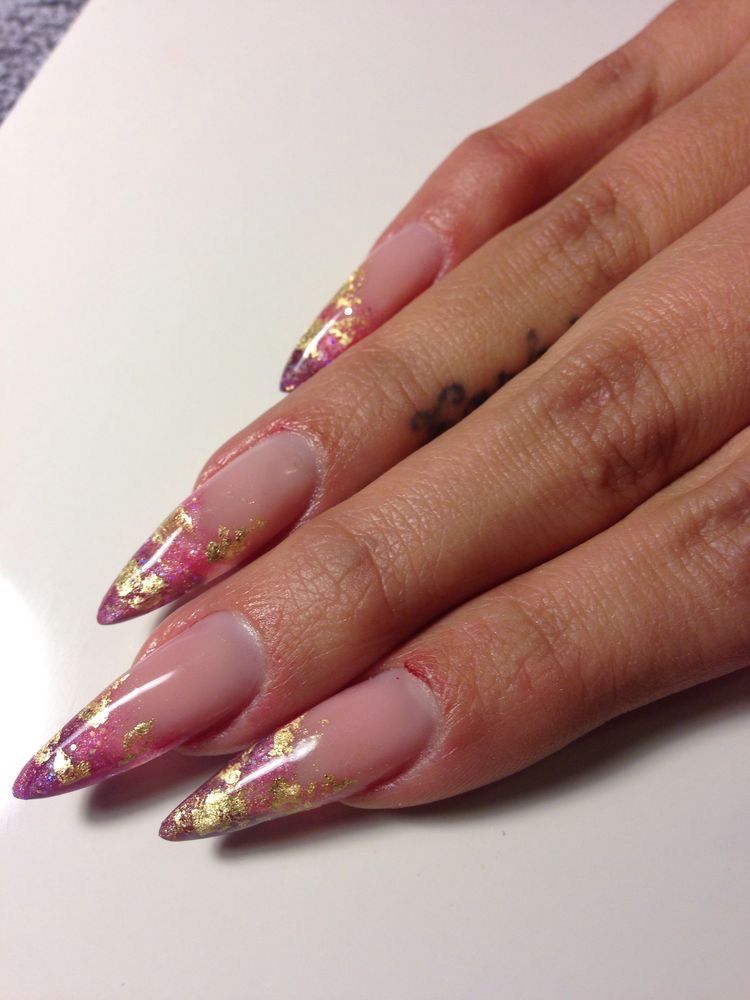 Gradient Glitter Nails
Gradient glitter nails offer a mesmerizing transition of colors and sparkle. Start by applying a base color and then use a sponge or a brush to dab on glitter polish from the tip towards the base. This technique creates a gradient effect that gradually intensifies the glitter as it reaches the nail bed. It's a stunning option that will catch everyone's attention.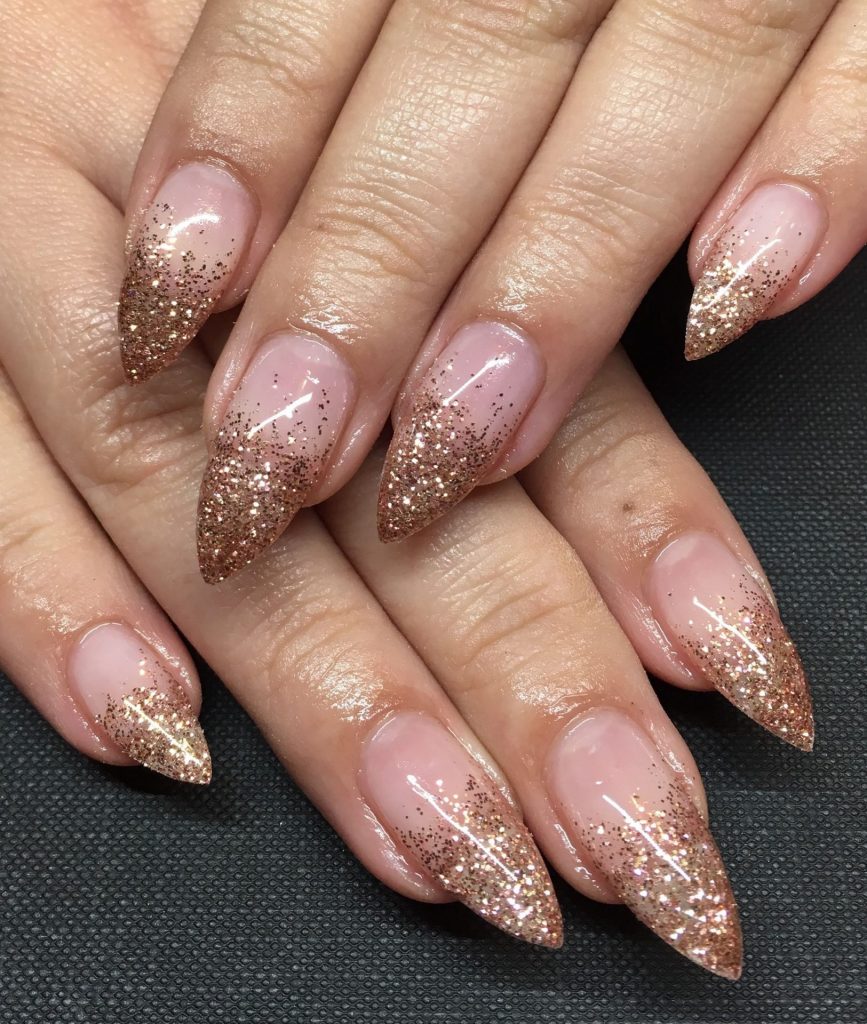 Glitter French Tips
A twist on the classic French manicure, glitter French tips add a glamorous and modern touch to your nails. Instead of using a white polish for the tips, opt for a glittery one. Apply it along the free edge of your nails, creating a glittery border. This chic and trendy design is perfect for those who want a subtle yet eye-catching look.
Glitter Ombre Nails
Ombre nails have been popular for a while, and combining them with glitter takes the trend to a whole new level. To achieve glitter ombre nails, start with a light base color and gradually blend in a glittery shade towards the tips. This technique creates a stunning and seamless transition of color and sparkle.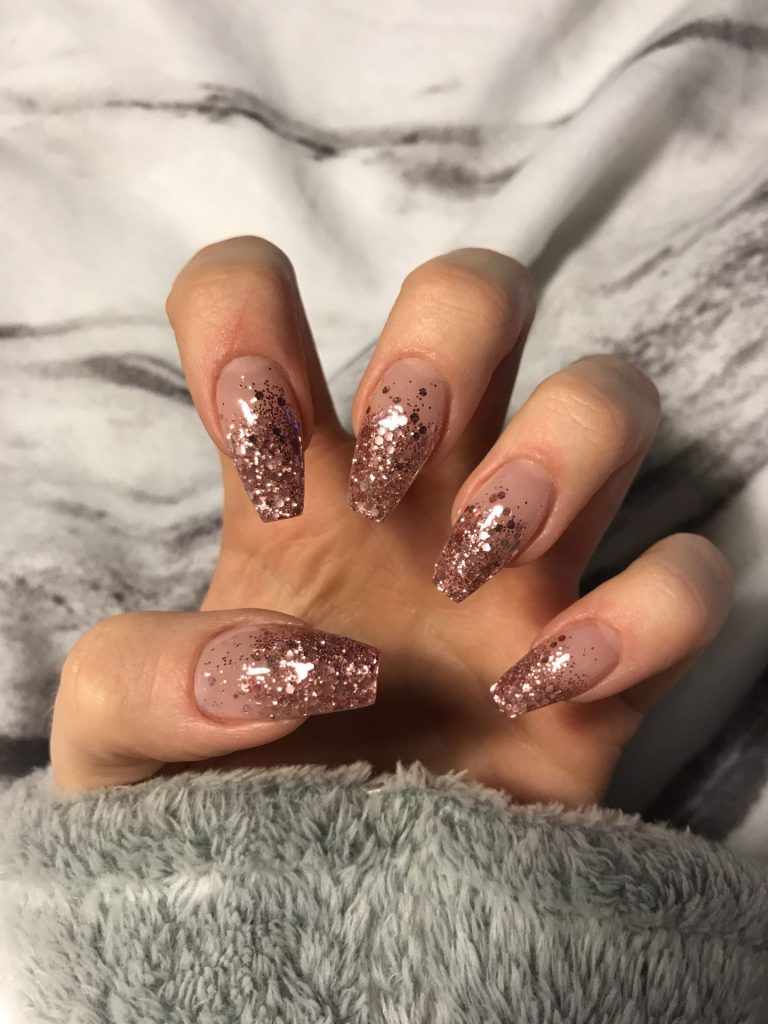 Chunky Glitter Designs
For those who love a bold and daring look, chunky glitter designs are the way to go. These designs feature larger glitters that make a statement. You can create unique patterns, shapes, or even mix different colors of chunky glitter for a one-of-a-kind look. Let your creativity shine with these eye-catching designs.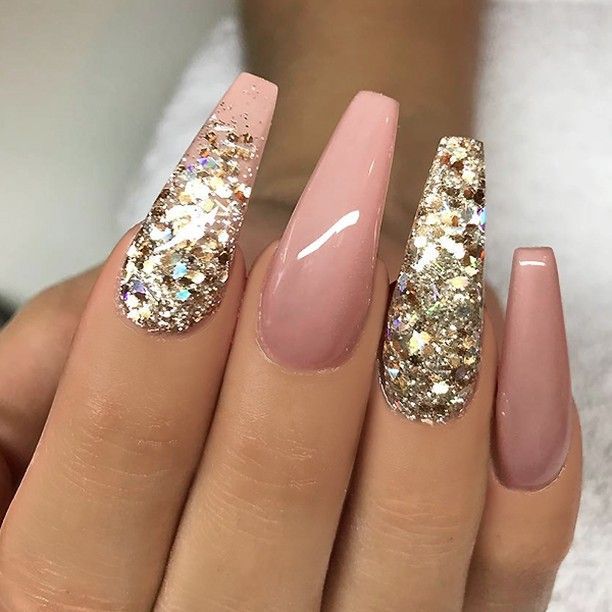 Glitter Nail Art
Glitter nail art opens up a world of possibilities for creative expression. From glittery animal prints to floral designs and geometric patterns, you can transform your nails into tiny works of art. The key is to use fine brushes and precision tools to create intricate designs using glitter as the main element.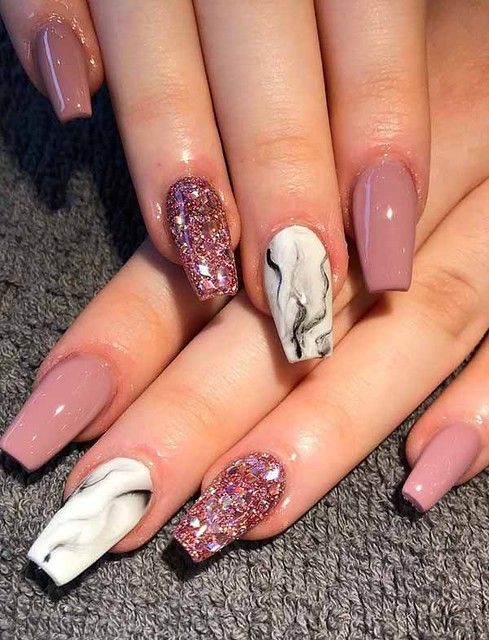 Mix and Match: Combining Glitter with Other Nail Decorations
Why limit yourself to just glitter when you can mix and match it with other nail decorations? Experiment with combining glitter with rhinestones, studs, metallic foils, or even nail stickers to create a unique and multidimensional look. The combination of different textures and elements adds depth and visual interest to your manicure.
Negative Space Glitter Nails
Negative space nails have gained popularity in recent years, and they pair exceptionally well with glitter. Leave a portion of your nails bare and apply glitter only to specific areas, creating a captivating contrast between glittery and natural nail sections. Negative space glitter nails are a trendy option for those who want a modern and artistic look.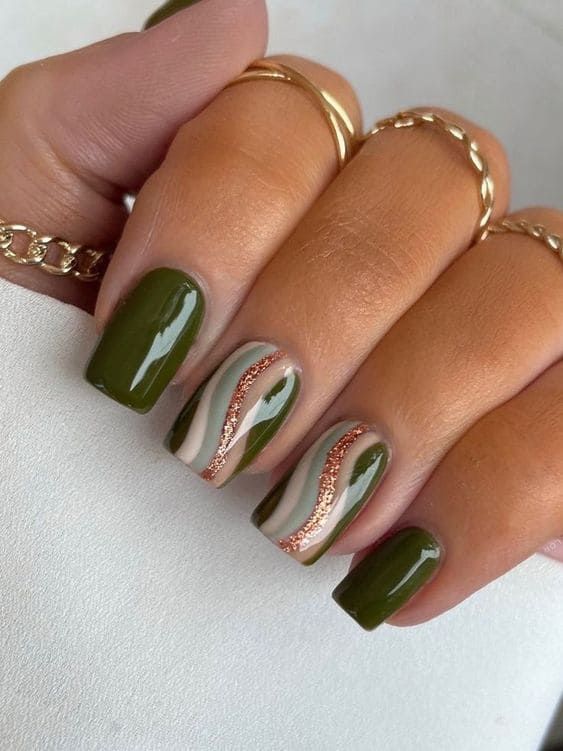 Glitter Cuticle Accent
For a subtle yet glamorous look, try a glitter cuticle accent. Apply a thin line of glitter along the base of your nails, where the cuticle starts. This minimalist design adds a touch of sparkle and draws attention to your nails' natural shape and length.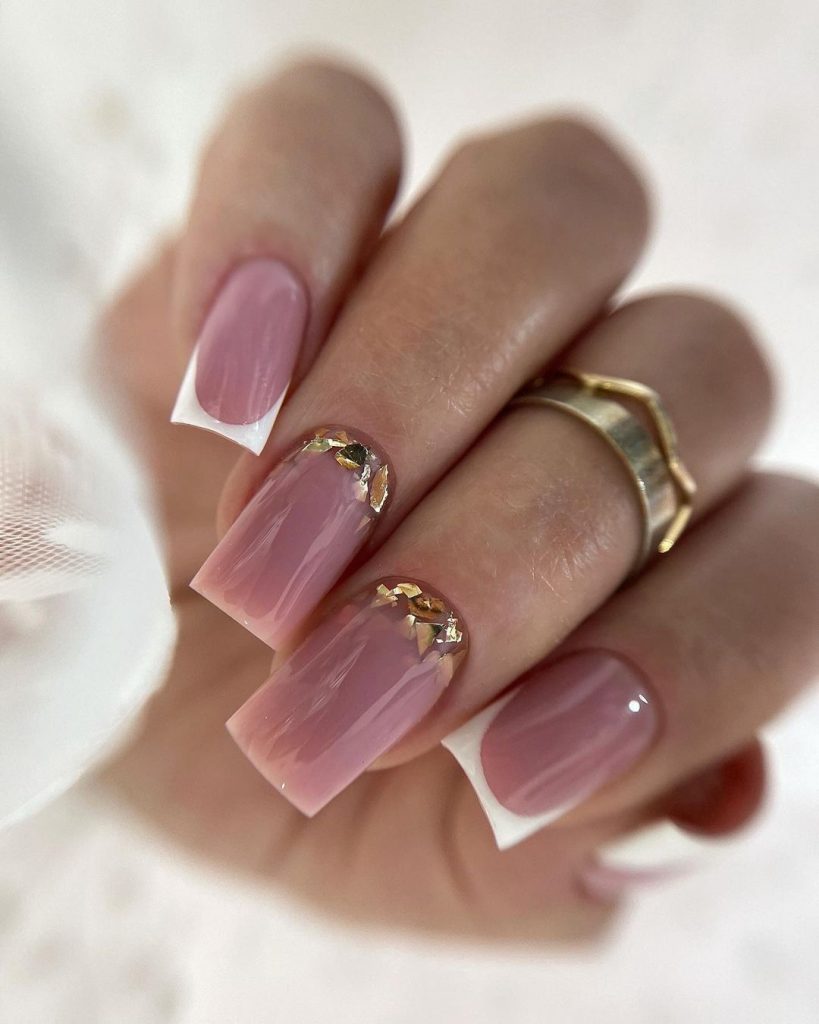 Glitter Accent Nail
An accent nail is a fantastic way to highlight one nail and create a focal point. Choose one nail on each hand and cover it entirely in glitter polish while keeping the rest of the nails a solid color or more subdued design. This technique adds a pop of glamour without overwhelming the entire manicure.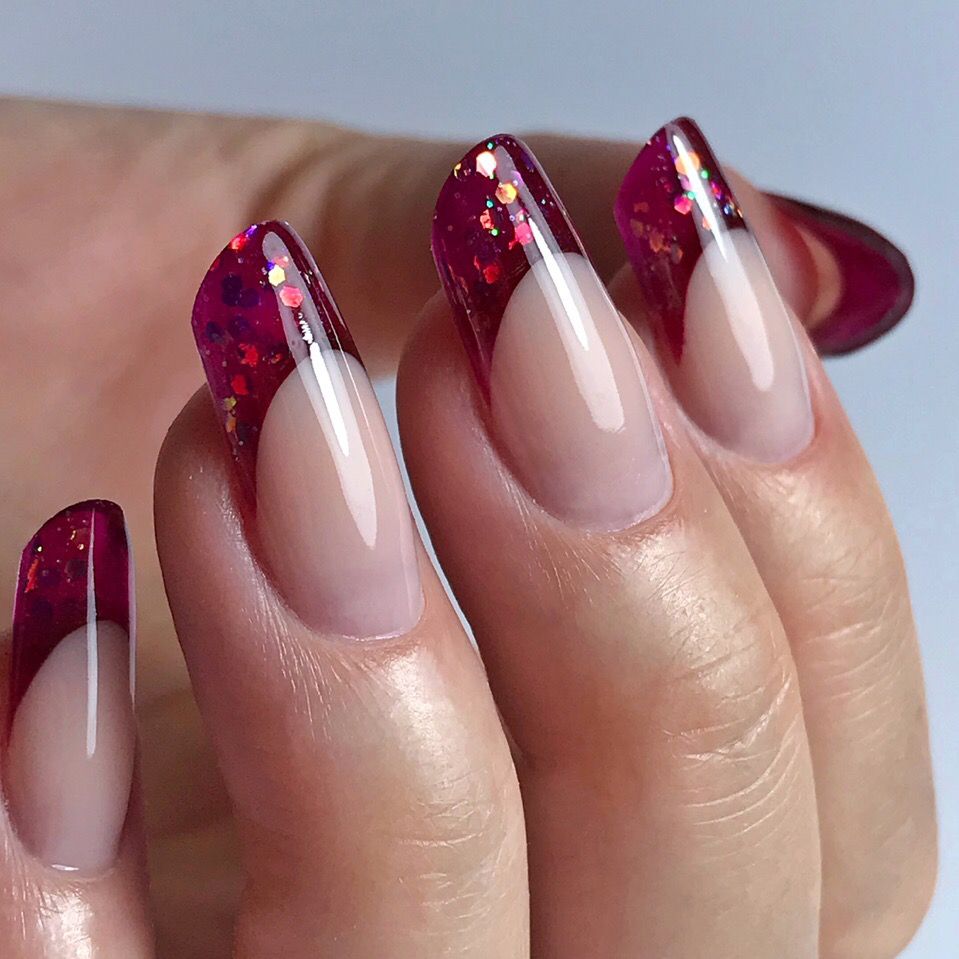 Glitter Nail Shapes
Experimenting with different nail shapes can also enhance your glitter nail designs. Almond, coffin, stiletto, and square are just a few popular options that can complement and accentuate the sparkle of glitter. Choose a shape that suits your style and personality to create a cohesive and eye-catching look.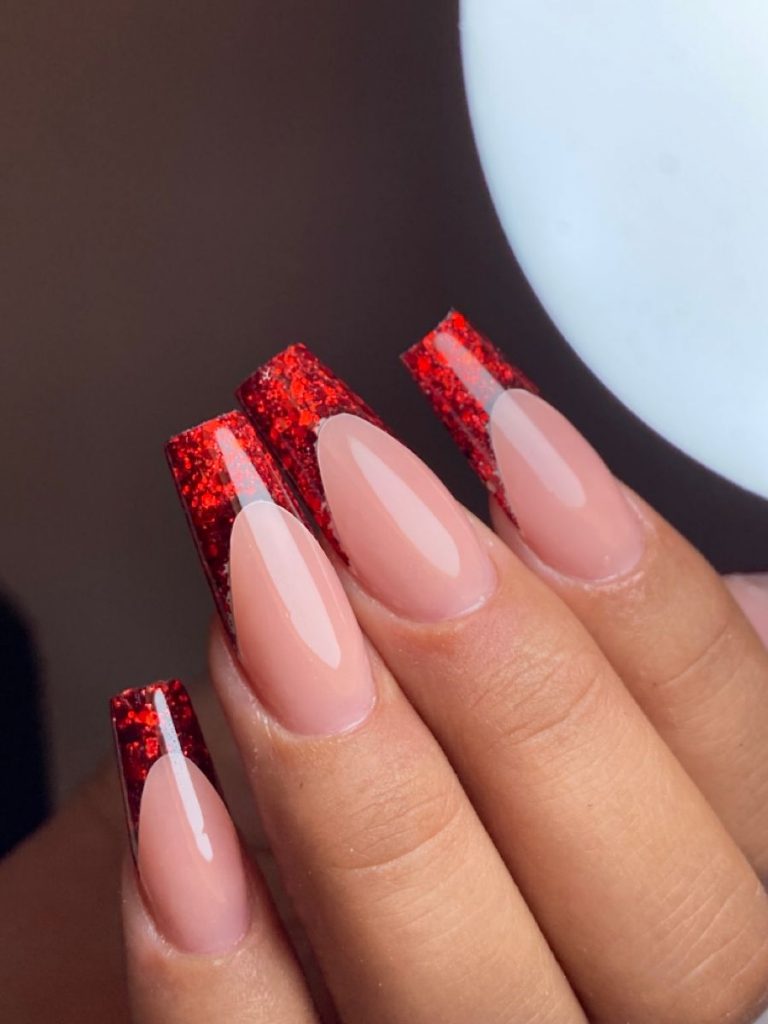 Tips for Applying Glitter Nail Polish
When working with glitter nail polish, there are a few tips and tricks to ensure a flawless application:
Start with a base coat to protect your natural nails and create a smooth surface.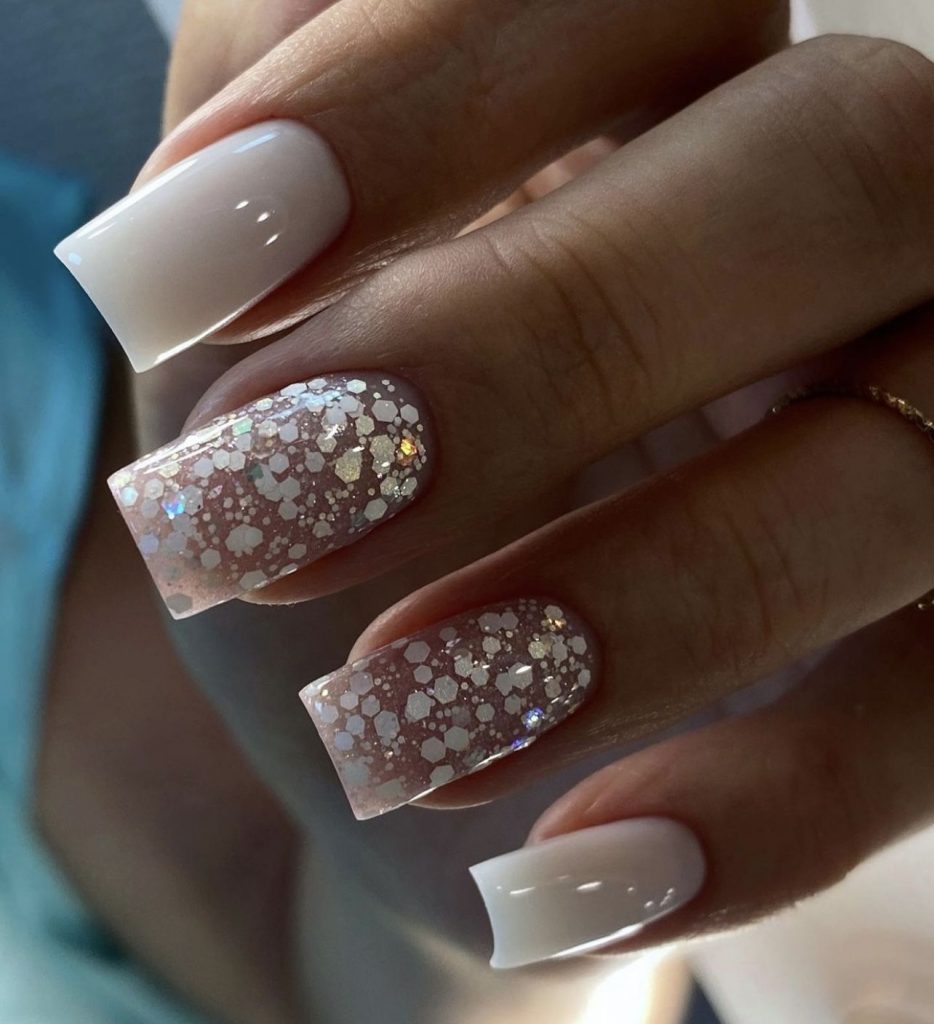 Apply the glitter polish in thin layers, allowing each coat to dry before adding the next one.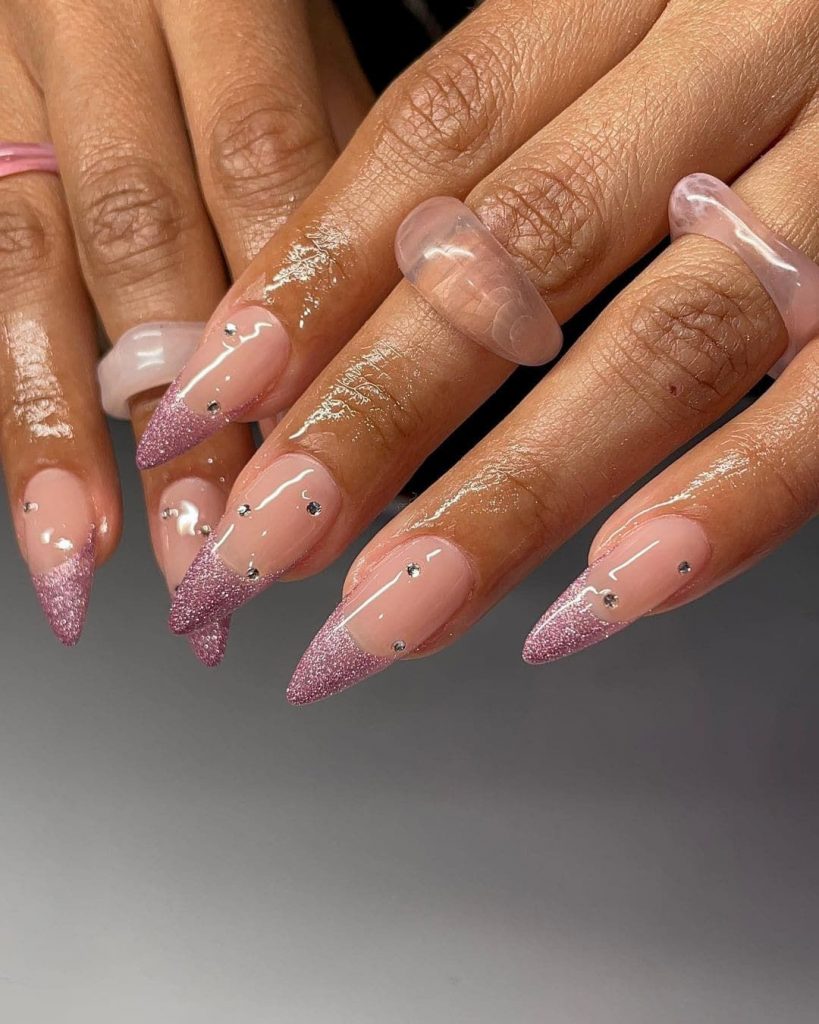 For chunky glitters, dab the polish onto the nails rather than brushing it on for better coverage.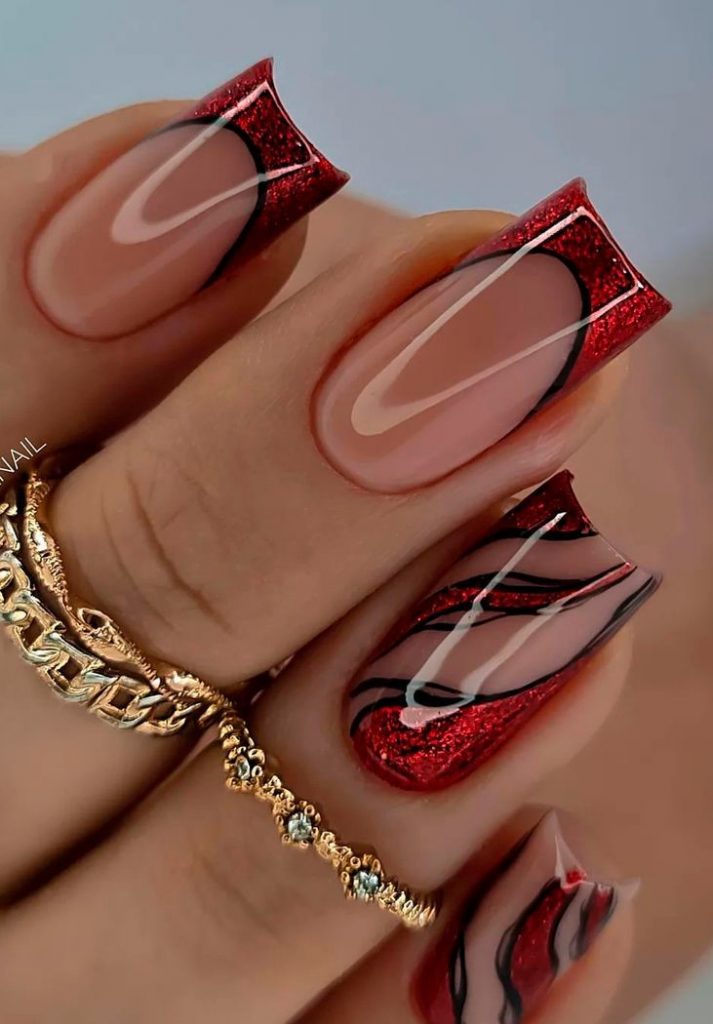 Seal the design with a glossy top coat to enhance the shine and prolong the wear time.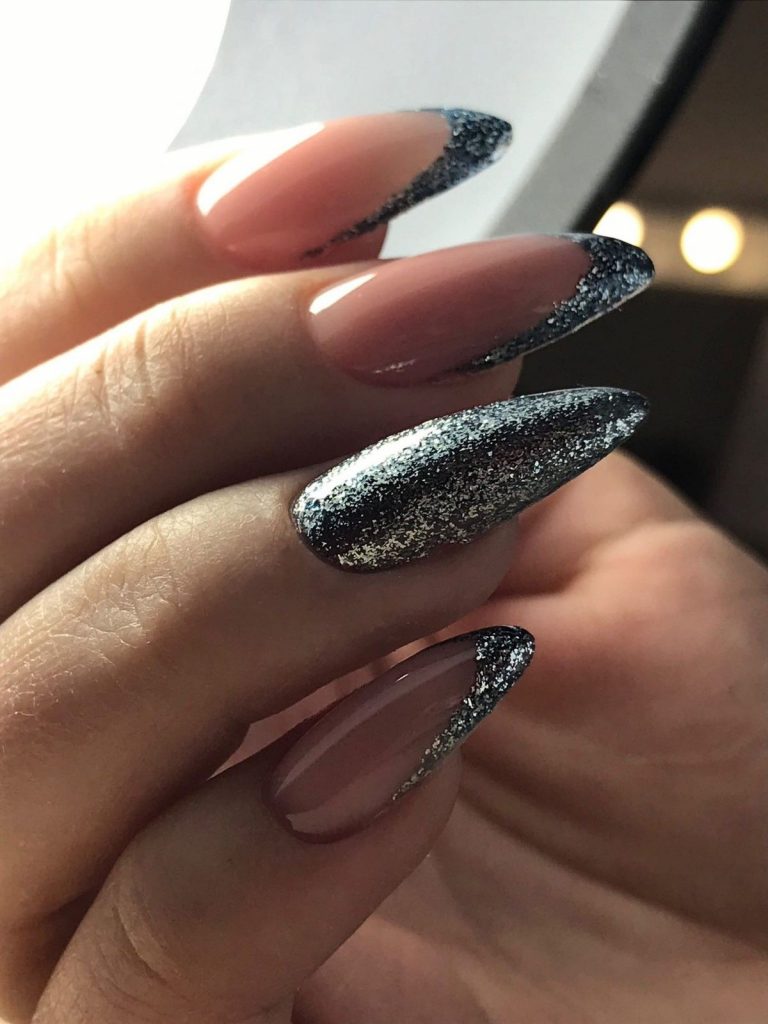 Save Pin