Nails
Natural Nails 20 Ideas: Embrace Elegance and Simplicity
If you're a fan of timeless beauty and want to elevate your style with minimalistic yet stunning nail designs, you're in for a treat! Natural nails have made a significant comeback in the world of fashion and beauty. Embracing the elegance of simplicity, natural nail ideas offer a refreshing break from elaborate designs and bold colors. In this article, we'll explore a plethora of creative and captivating natural nail ideas that will inspire you to enhance your overall look.
The Allure of Natural Nails
In a world that often celebrates bold and extravagant, there's a unique charm in embracing the simplicity of natural nails. Natural nails are a canvas of elegance that speaks volumes through subtlety.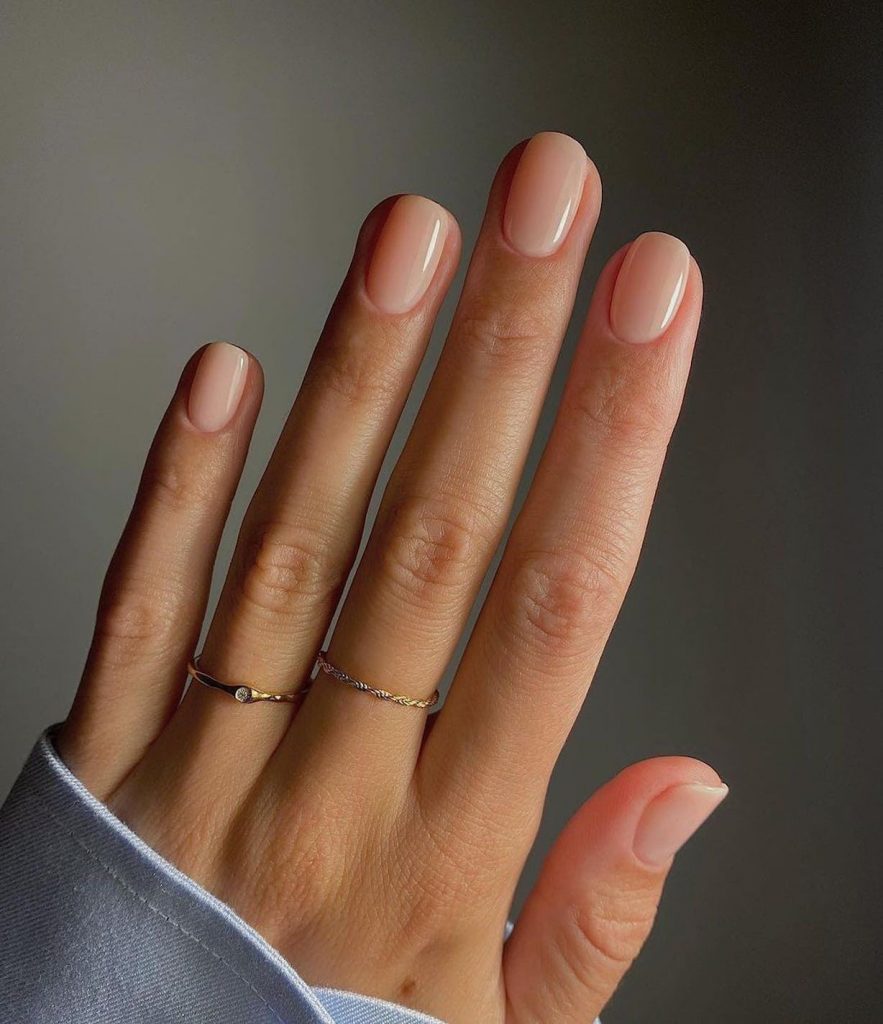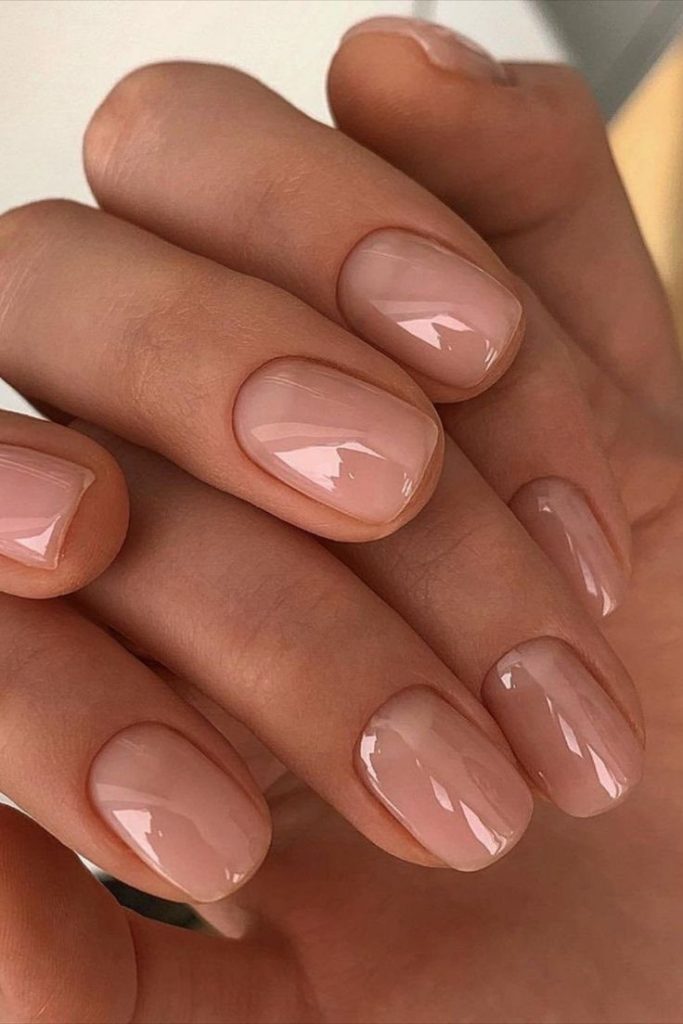 Essential Care for Healthy Nails
Before delving into the world of nail art, it's crucial to prioritize nail health. Regular moisturizing, trimming, and protecting your nails from harsh chemicals are fundamental steps to maintain their natural beauty.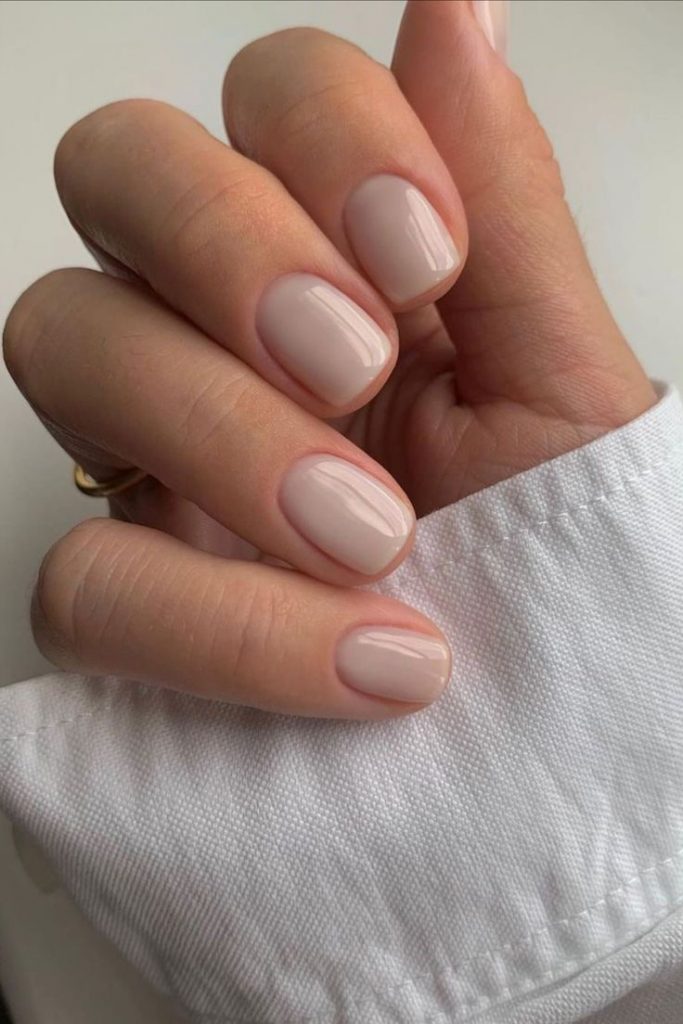 Neutral Beauty: Nude Nail Designs
Nude nail designs are a cornerstone of natural elegance. From soft beige to blush tones, these understated hues add a touch of sophistication to your overall appearance.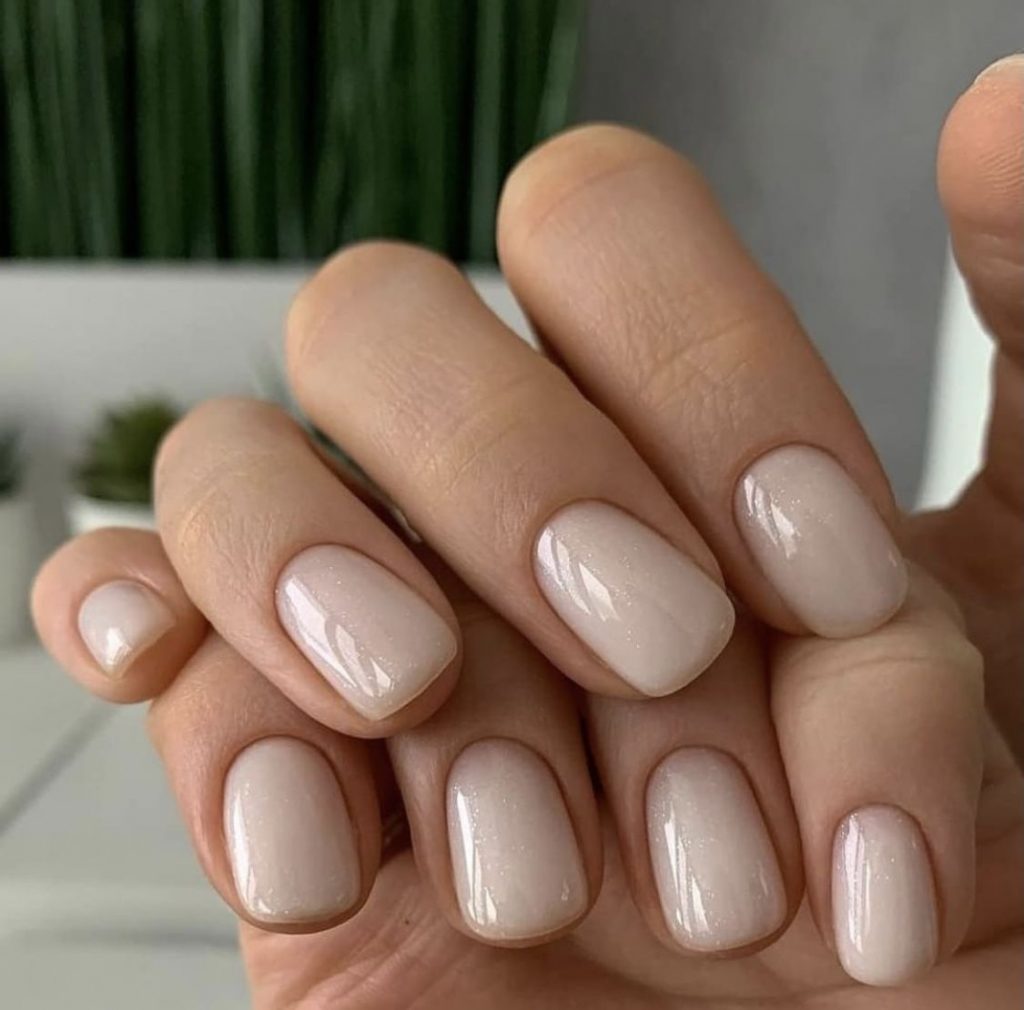 Classic French Tips Reimagined
The timeless French manicure gets a contemporary twist with variations in tip shapes and subtle color contrasts, giving you a polished yet modern look.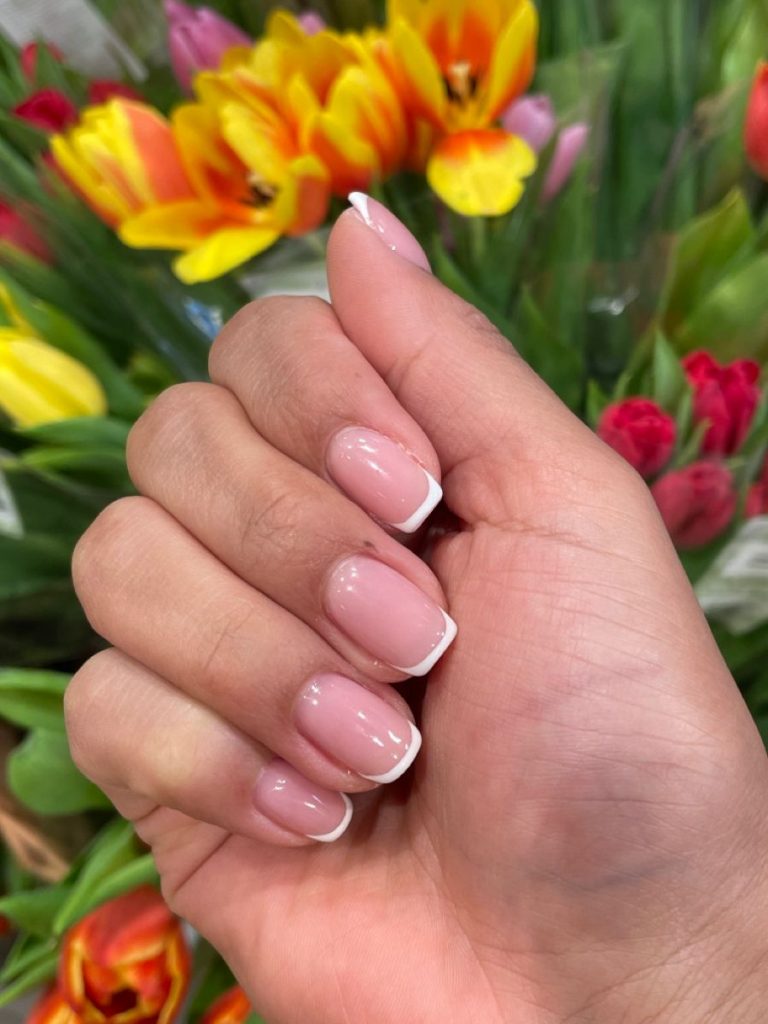 Subtle Glamour: Glitter Accents
For those who crave a touch of sparkle, delicate glitter accents on your natural nails can add a dash of glamour without overwhelming your overall aesthetic.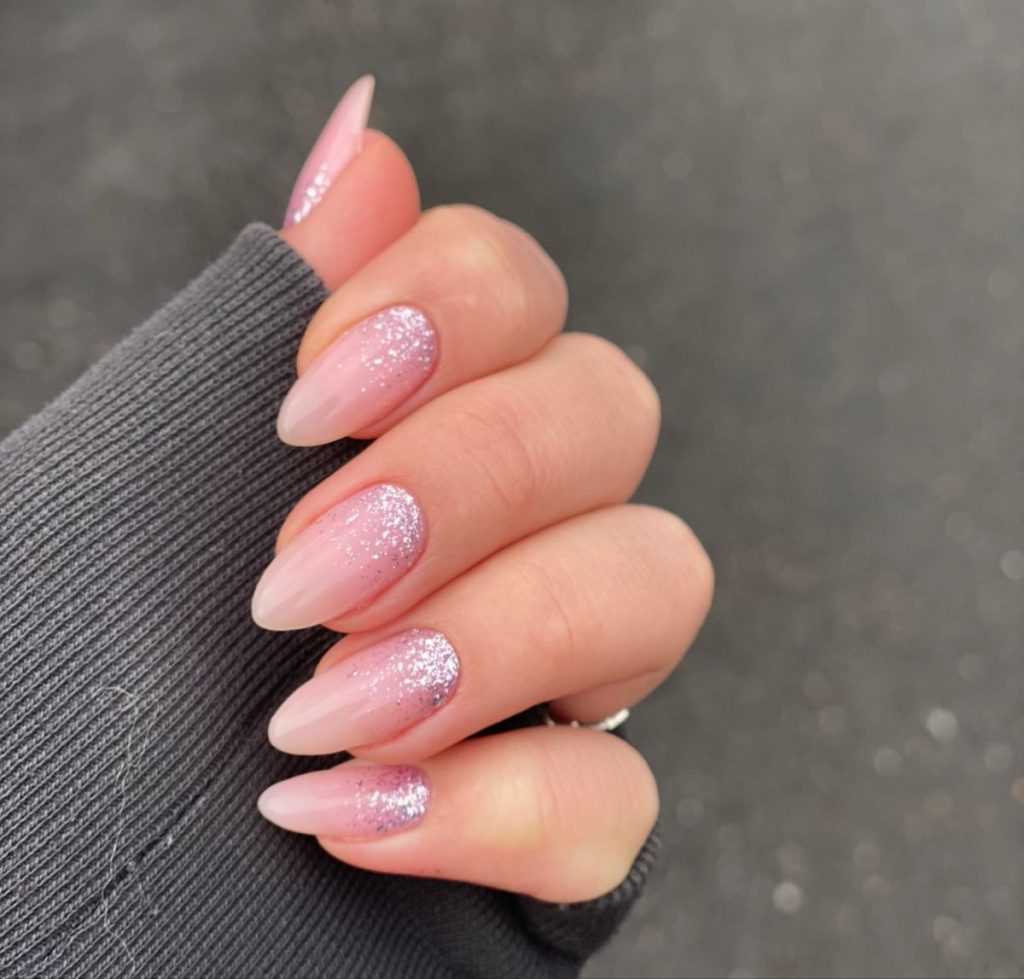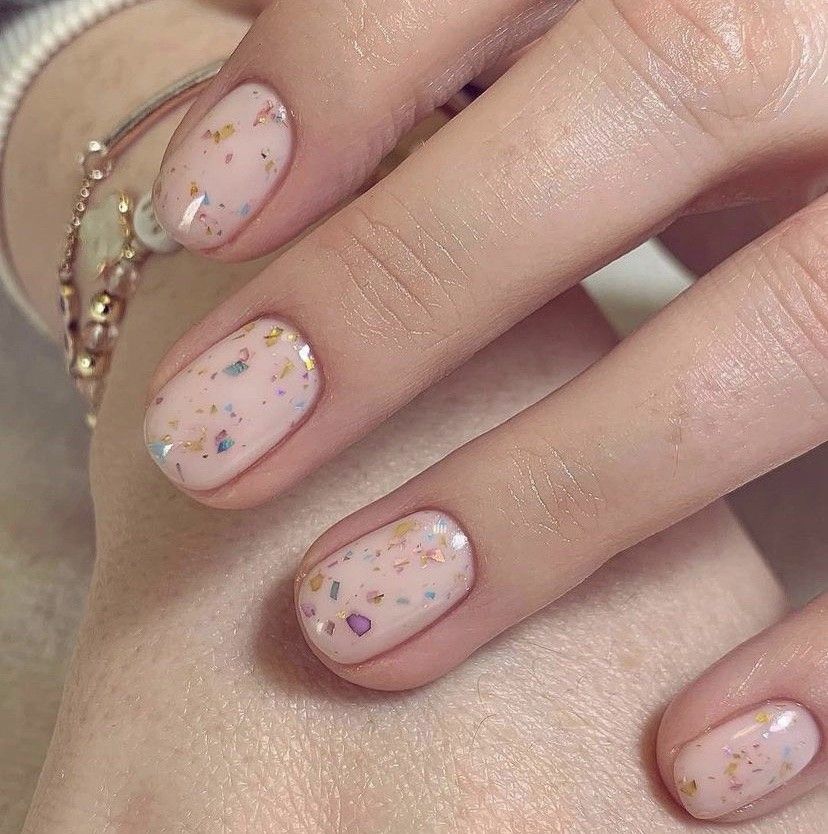 Elevating Sophistication with Matte Finishes
Matte-finished nails exude a refined charm. Their velvety texture and muted tones create a captivating contrast, perfect for showcasing your elegant style.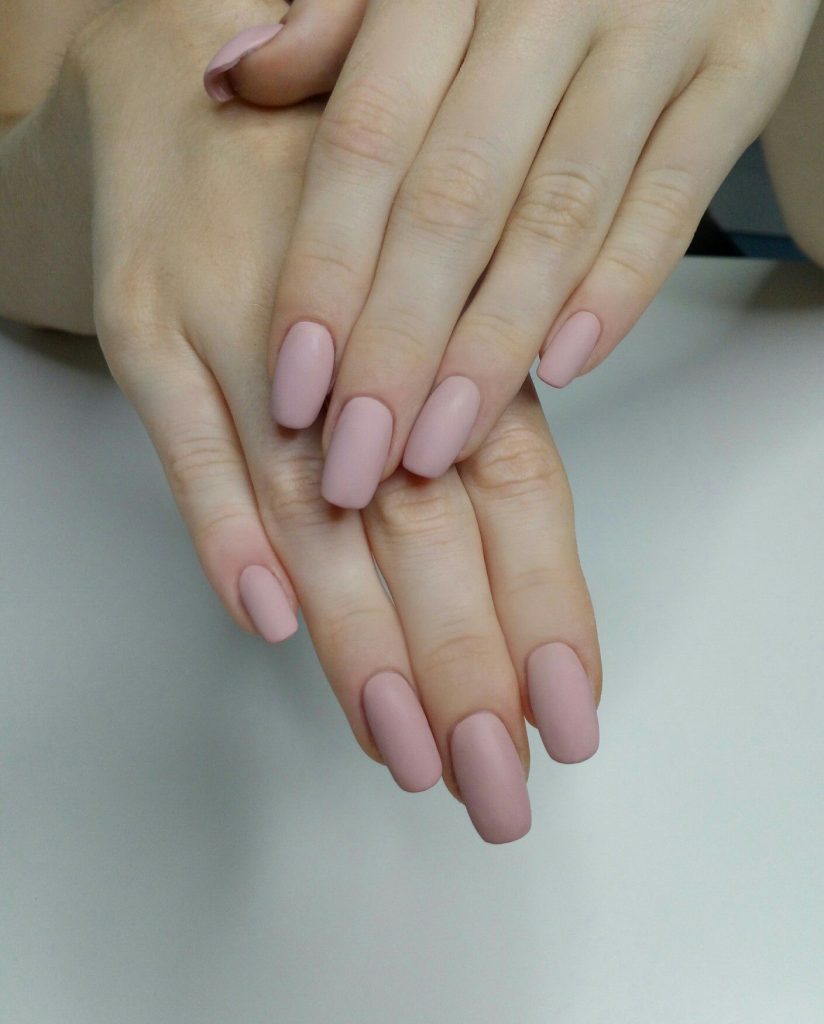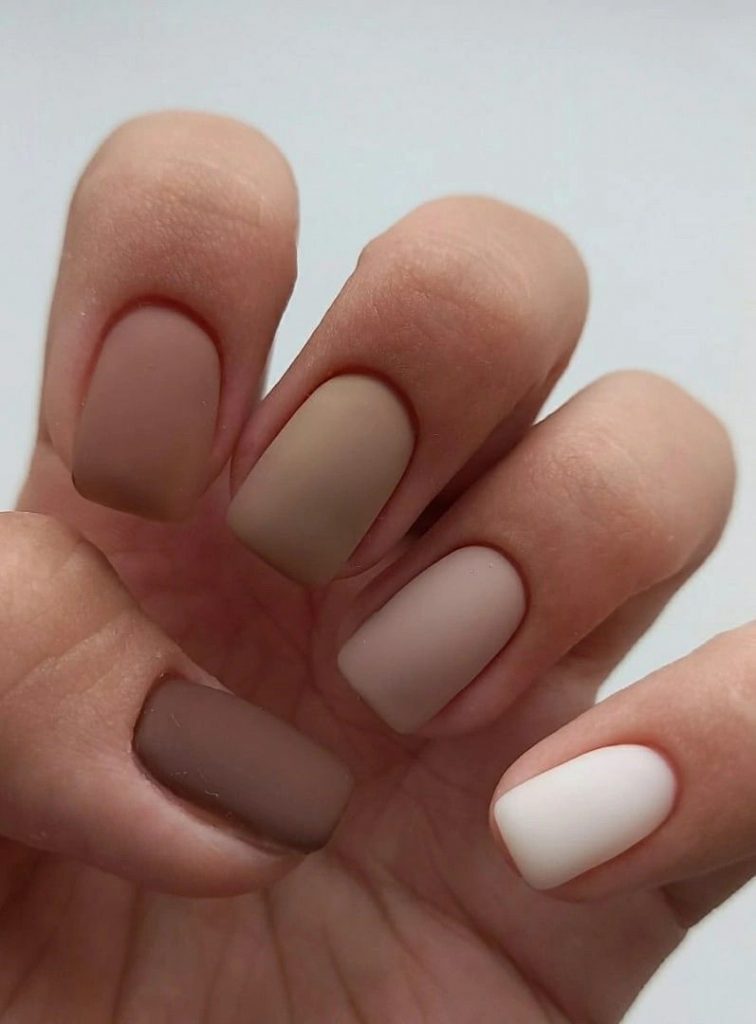 Whimsical Minimalism: Pastel Palette
Pastel shades bring a playful and airy vibe to your nails. These gentle hues allow you to experiment with minimalistic designs that speak volumes through their simplicity.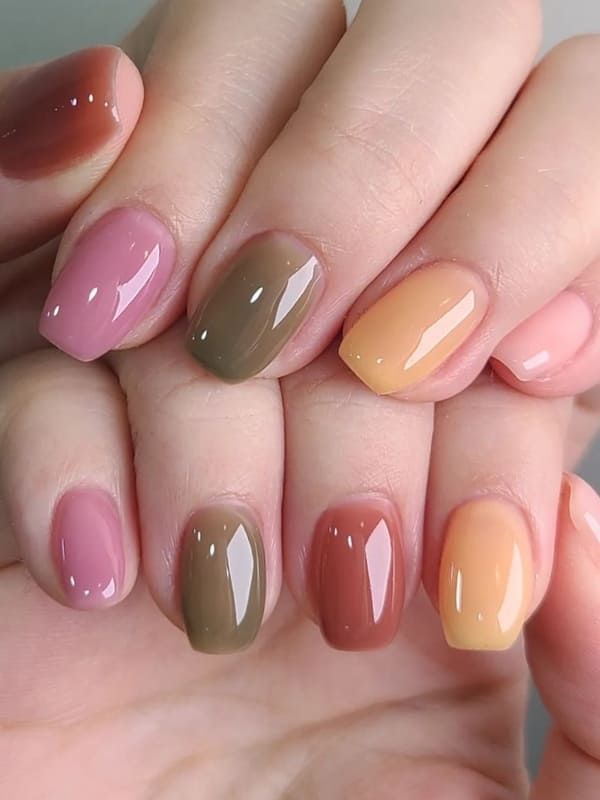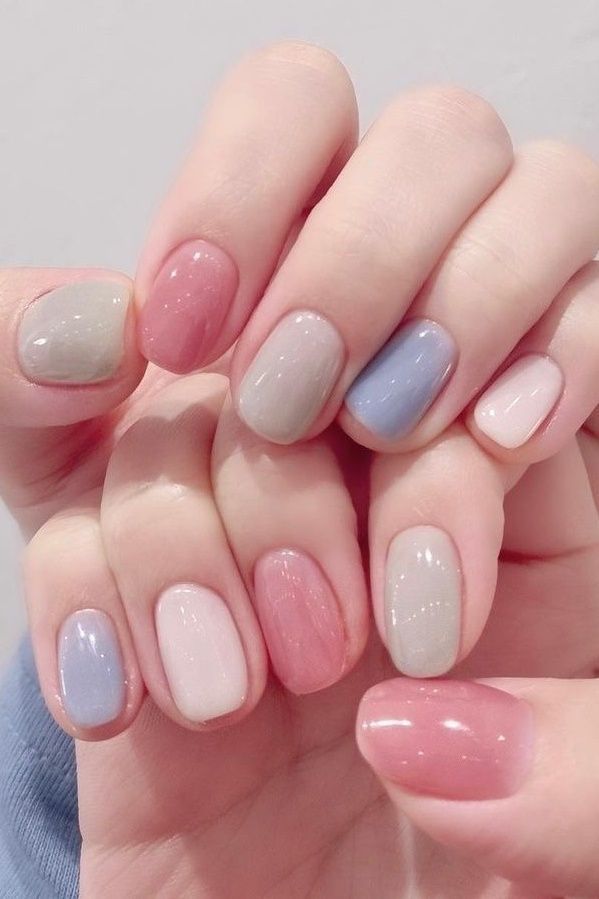 Nature's Artistry: Floral Embellishments
Adorn your nails with miniature floral masterpieces. These intricate embellishments celebrate the beauty of nature and add an artistic flair to your natural nails.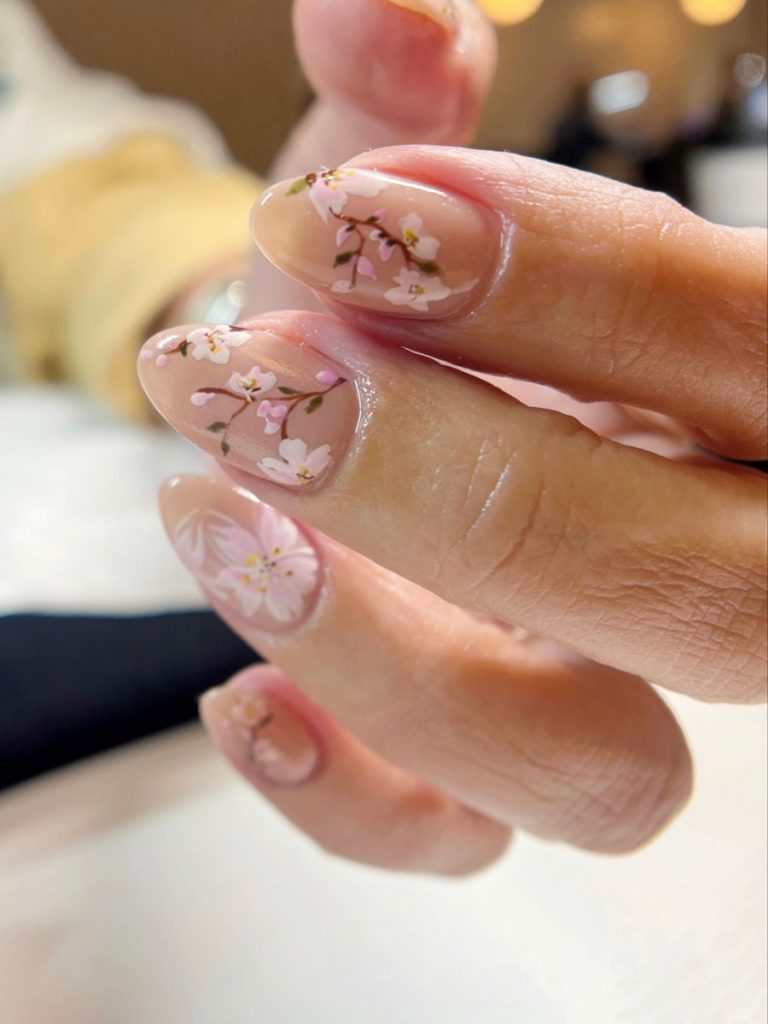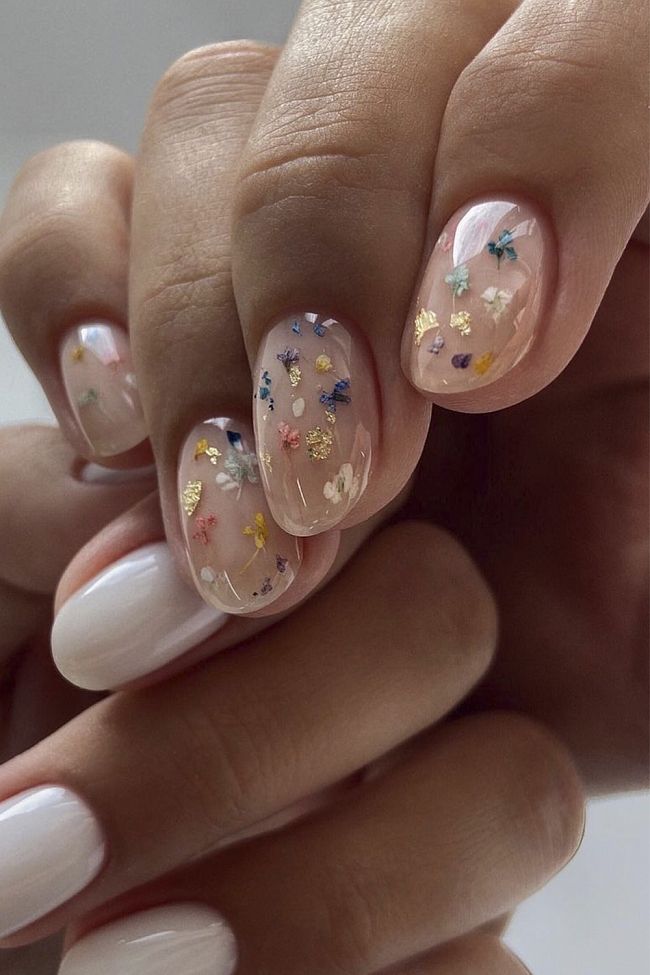 Effortless Charm: Barely-There Nail Art
Barely-there nail art focuses on delicate accents and negative space, allowing your natural nails to shine through while still embracing subtle artistic elements.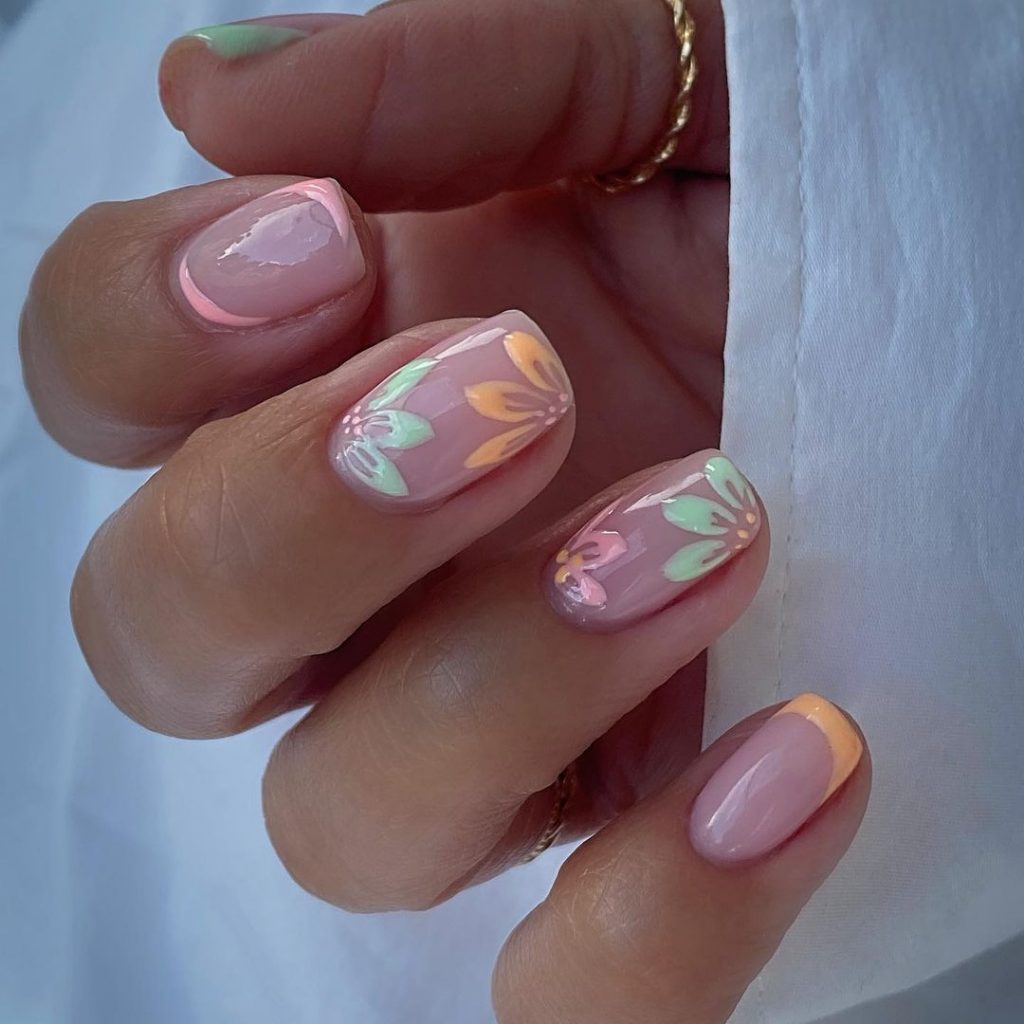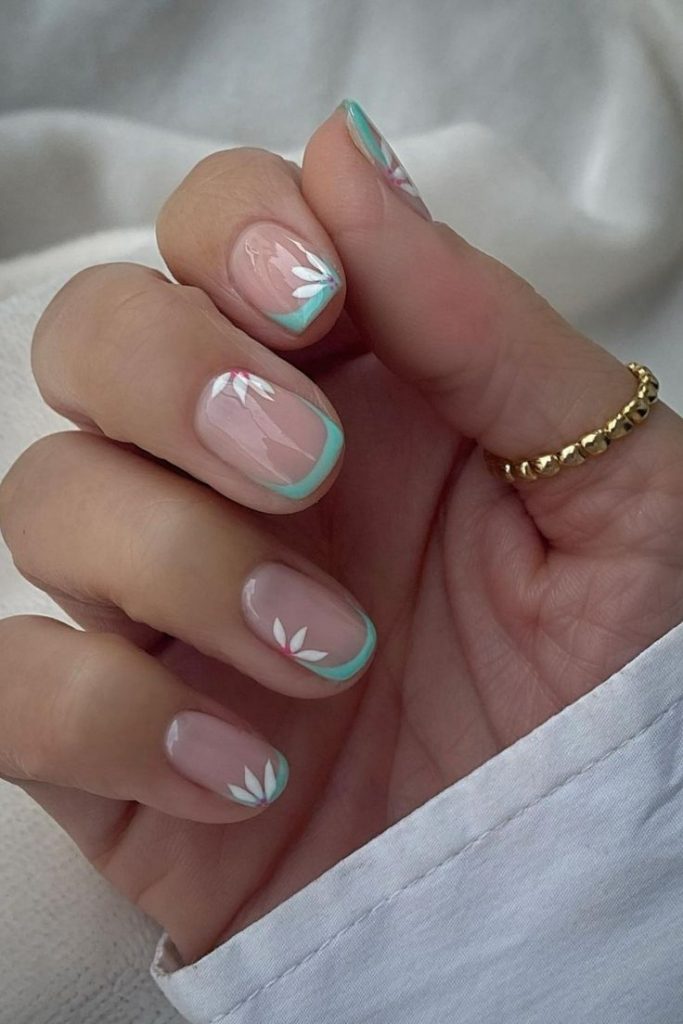 Modern Elegance: Geometric Accents
Geometric designs offer a contemporary twist on natural nail ideas. Clean lines, angles, and shapes create a sophisticated look that effortlessly catches the eye.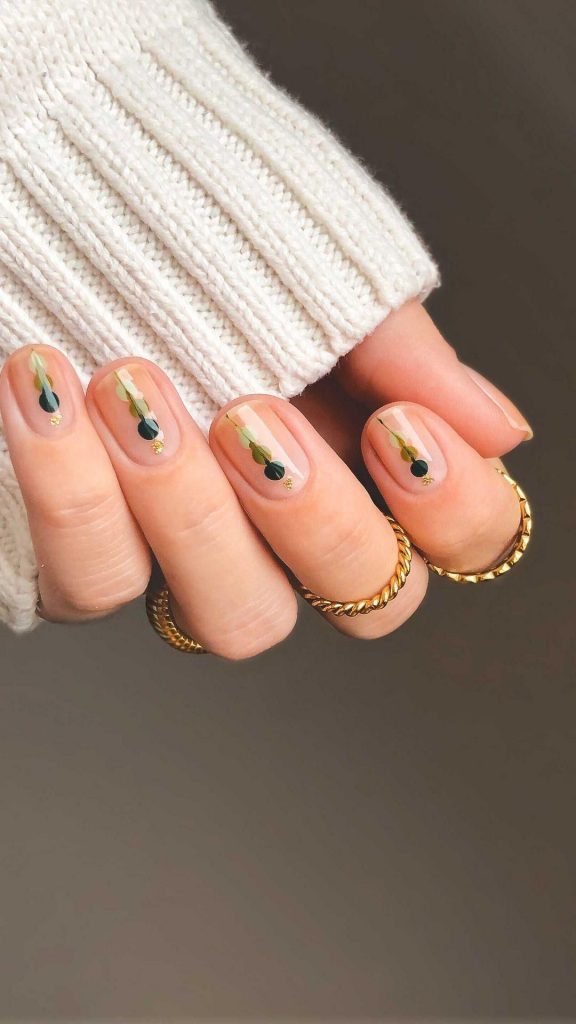 Save Pin