Nails
Neon Green Nails 18 Ideas: Embrace the Vibrant Trend
Are you ready to make a bold statement with your nails? Neon green nails are the latest trend that's taking the world of fashion by storm. From electric lime to stunning emerald, there are endless shades of neon green that can instantly elevate your style. In this article, we'll dive into the world of neon green nails, exploring creative ideas to rock this trend with confidence.
Why Neon Green Nails are the Hottest Trend
Neon green nails are all about standing out and embracing your individuality. The vibrant hues can instantly add a pop of color to your overall look, exuding confidence and playfulness. Whether you're heading to a music festival or a night out with friends, neon green nails will make sure all eyes are on you.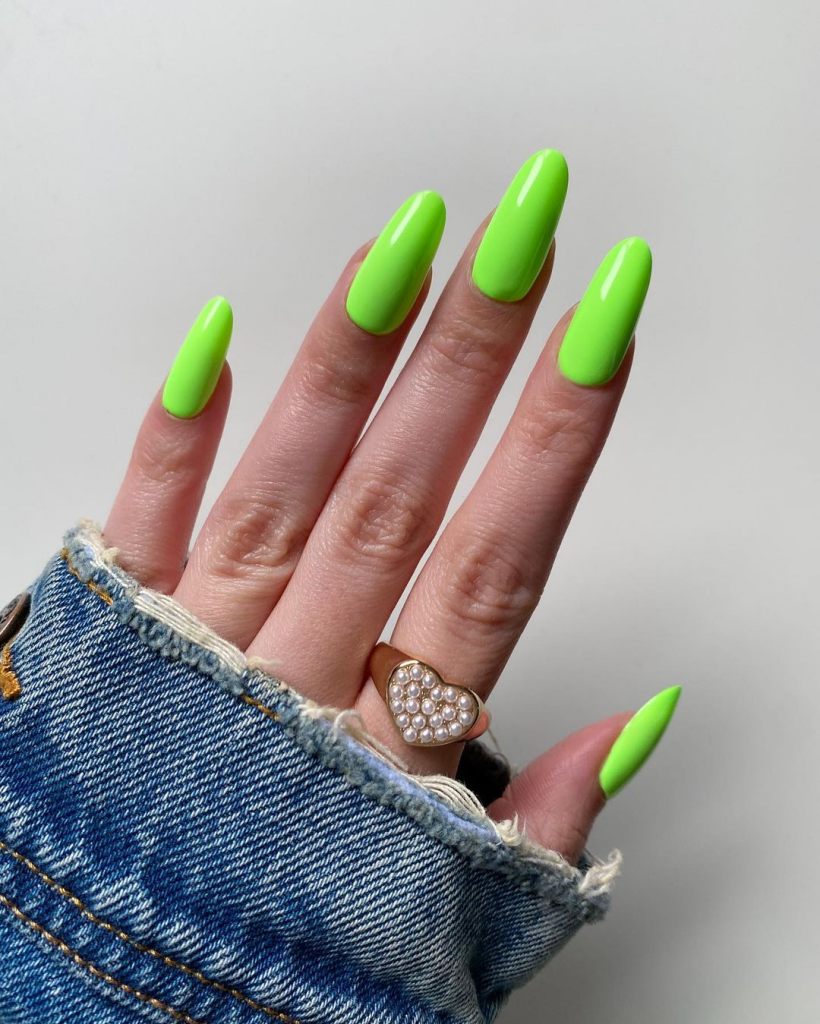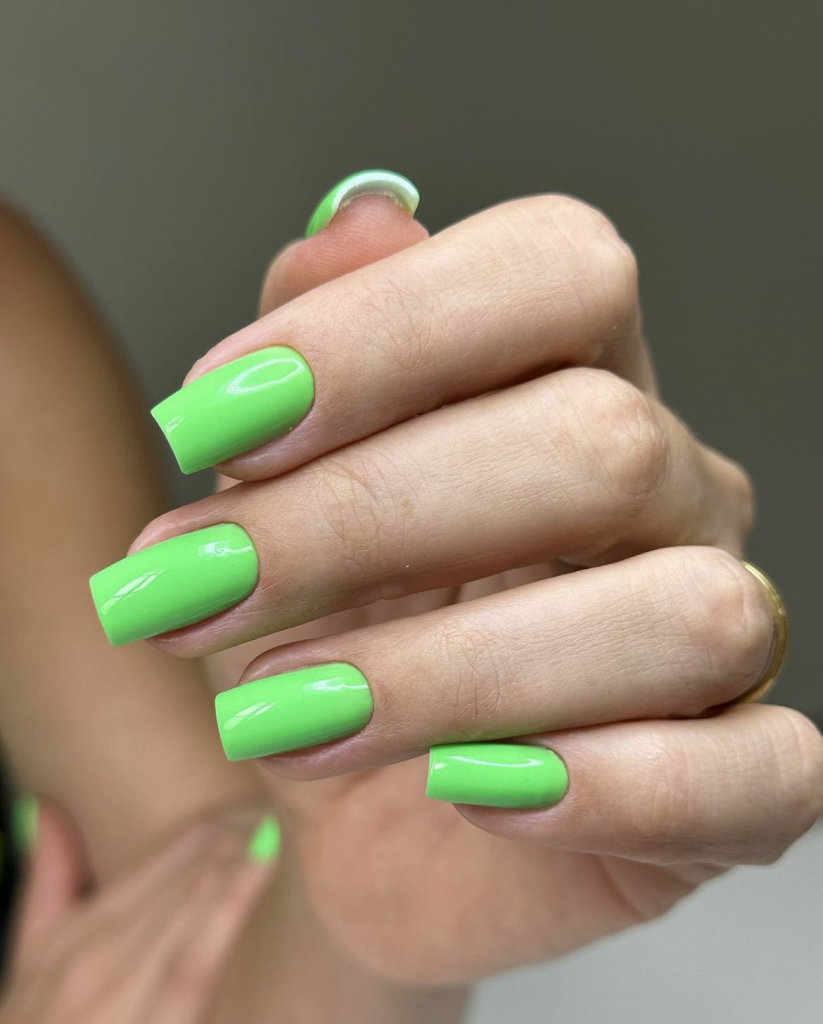 Choosing the Right Shade for Your Skin Tone
Just like any other nail color, finding the perfect shade of neon green for your skin tone is crucial. If you have a warm undertone, opt for neon greens with yellow or gold undertones. For cooler undertones, choose neon greens with hints of blue. Experimenting with different shades will help you discover the one that complements your skin tone the best.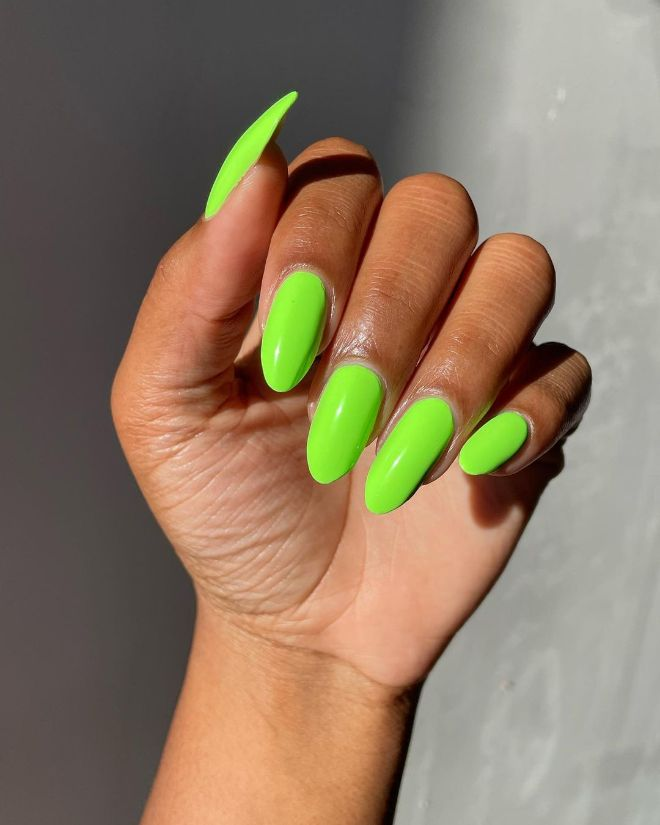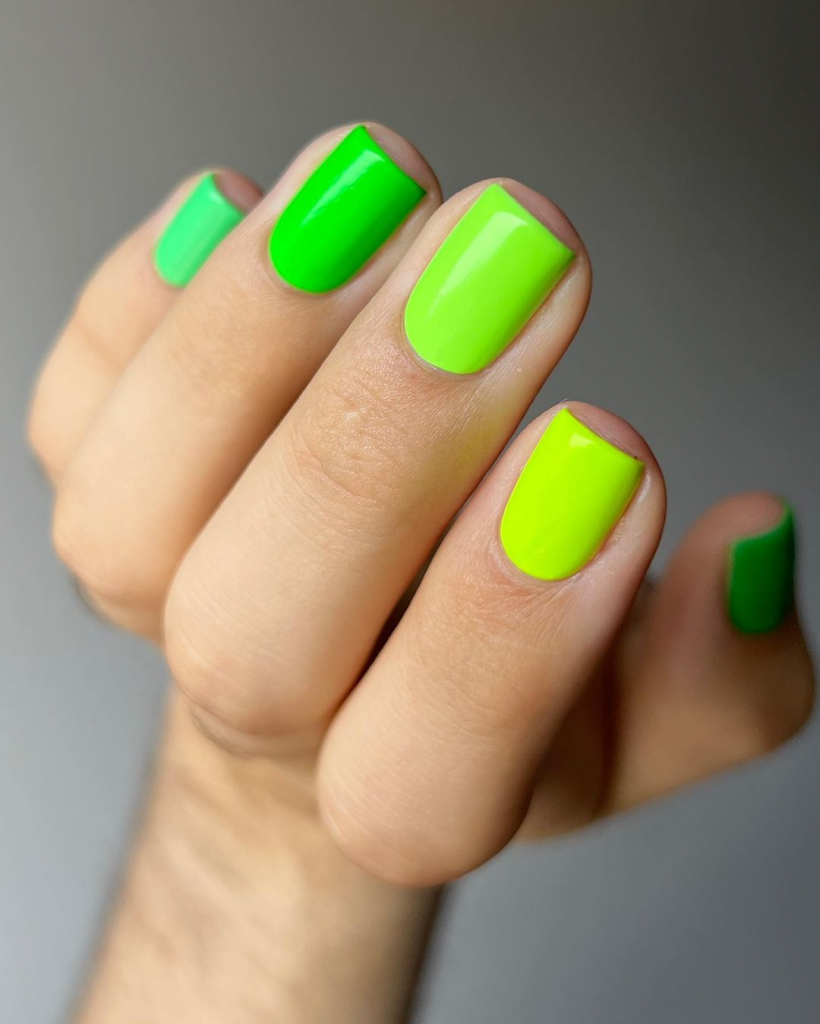 Neon Green Nails with a Twist: Adding Patterns and Designs
Take your neon green nails to the next level by incorporating patterns and designs. From abstract lines to intricate geometrics, there's no limit to the creativity you can explore. Consider accent nails with glitter or rhinestones to add an extra touch of glamour.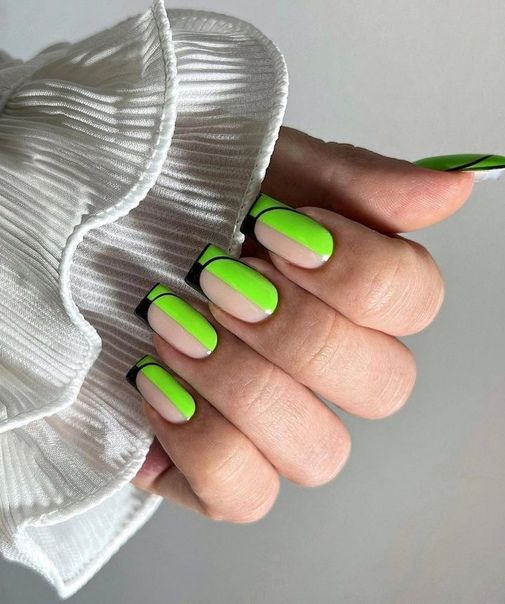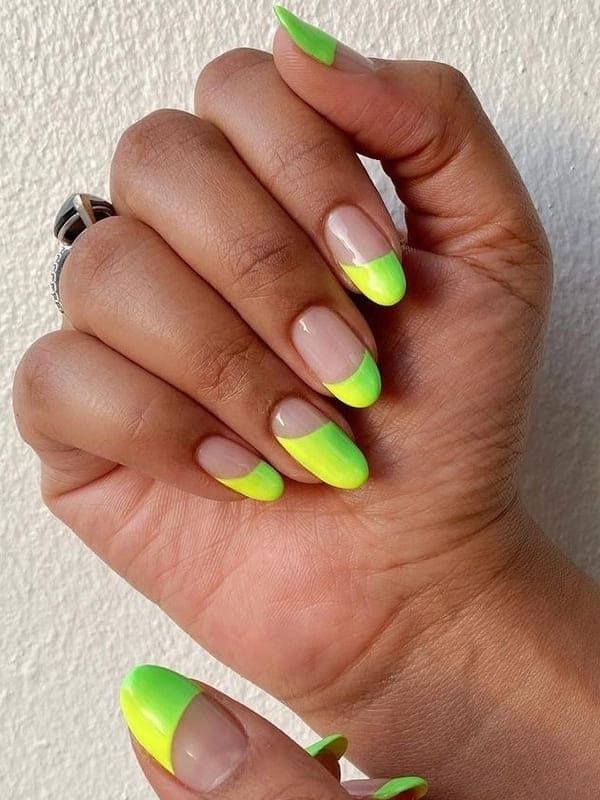 Matte vs. Glossy Neon Green Nails
The finish of your nail polish can significantly impact your overall look. Matte neon green nails offer a sophisticated and edgy vibe, while glossy nails provide a classic and vibrant appearance. Mix and match both finishes for a dynamic and unique manicure.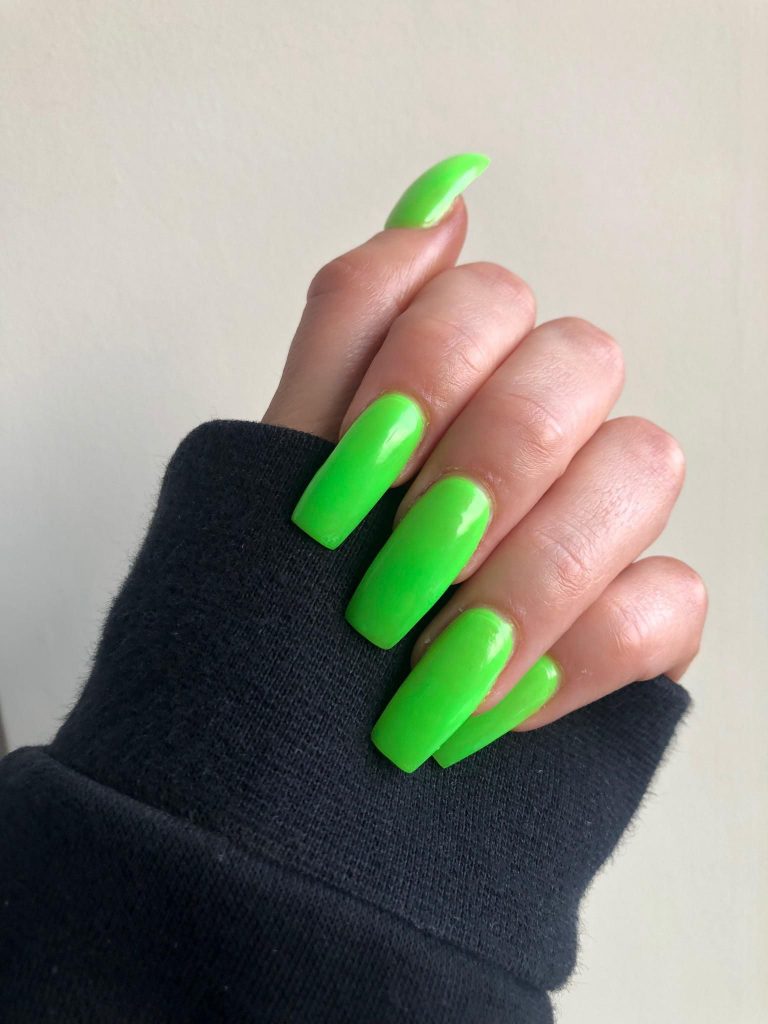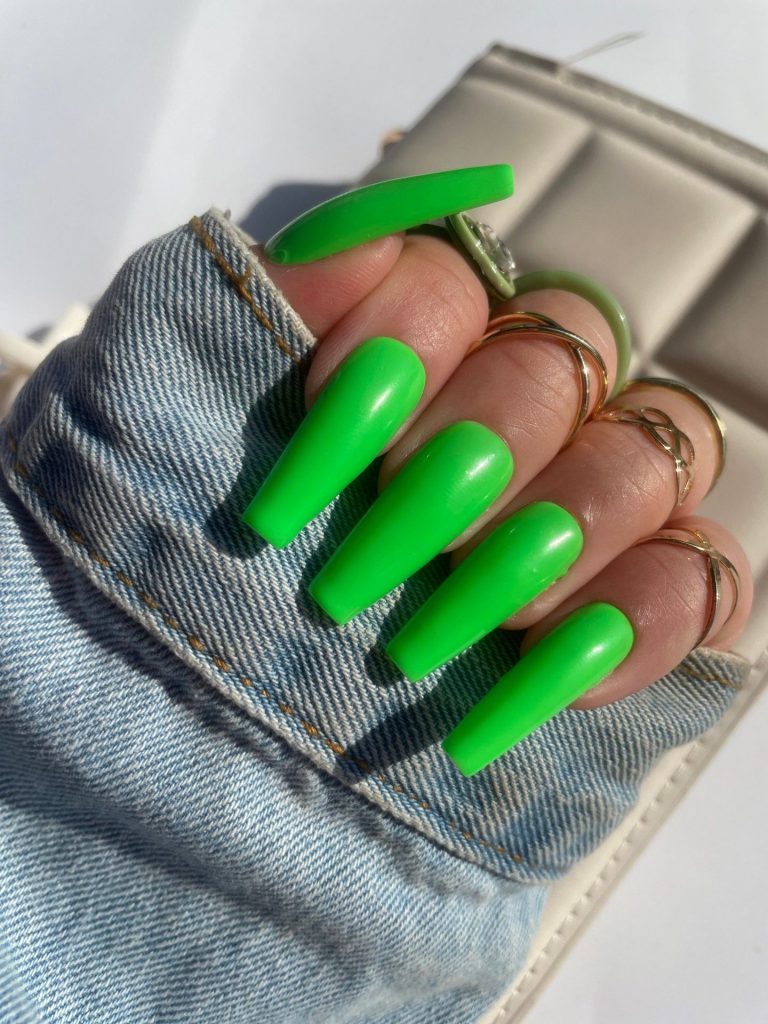 Accessorizing to Complement Your Neon Nails
When you have neon green nails, your accessories can either enhance or overpower your look. Opt for neutral-colored clothing and accessories to let your nails take center stage. Subtle metallic jewelry can add a touch of elegance without stealing the show.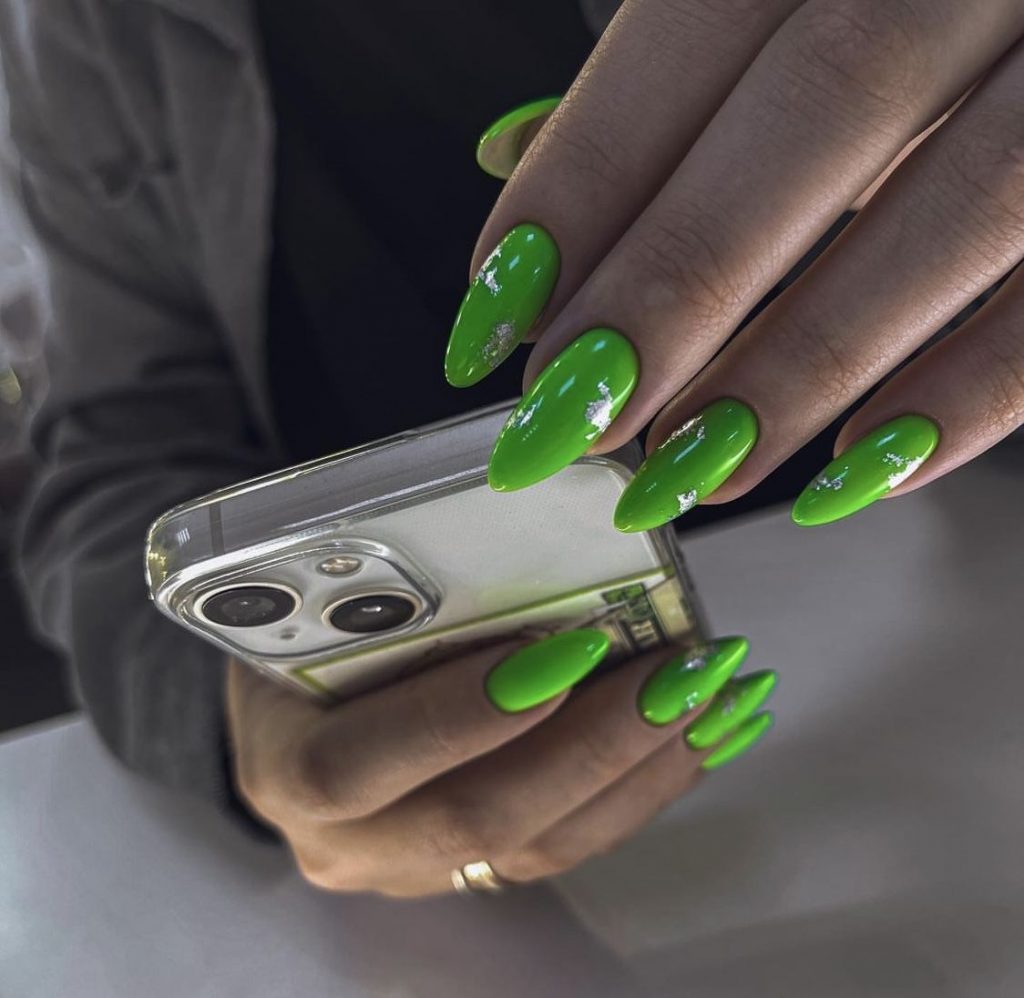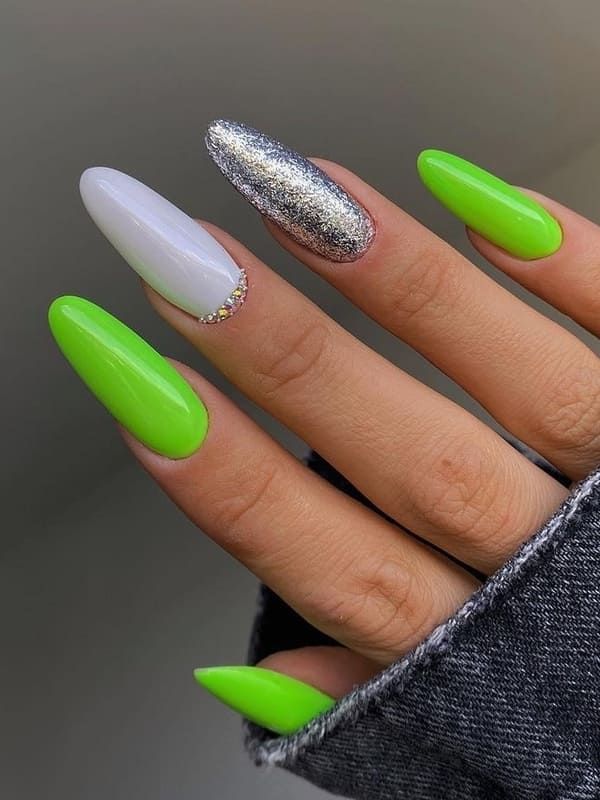 Neon Green Nail Art Step-by-Step Guide
Creating stunning neon nail art might seem intimidating, but with the right guidance, it's a fun DIY activity. Start with a white base to make the neon color pop. Use thin brushes and dotting tools to experiment with various designs, like ombre effects and abstract shapes.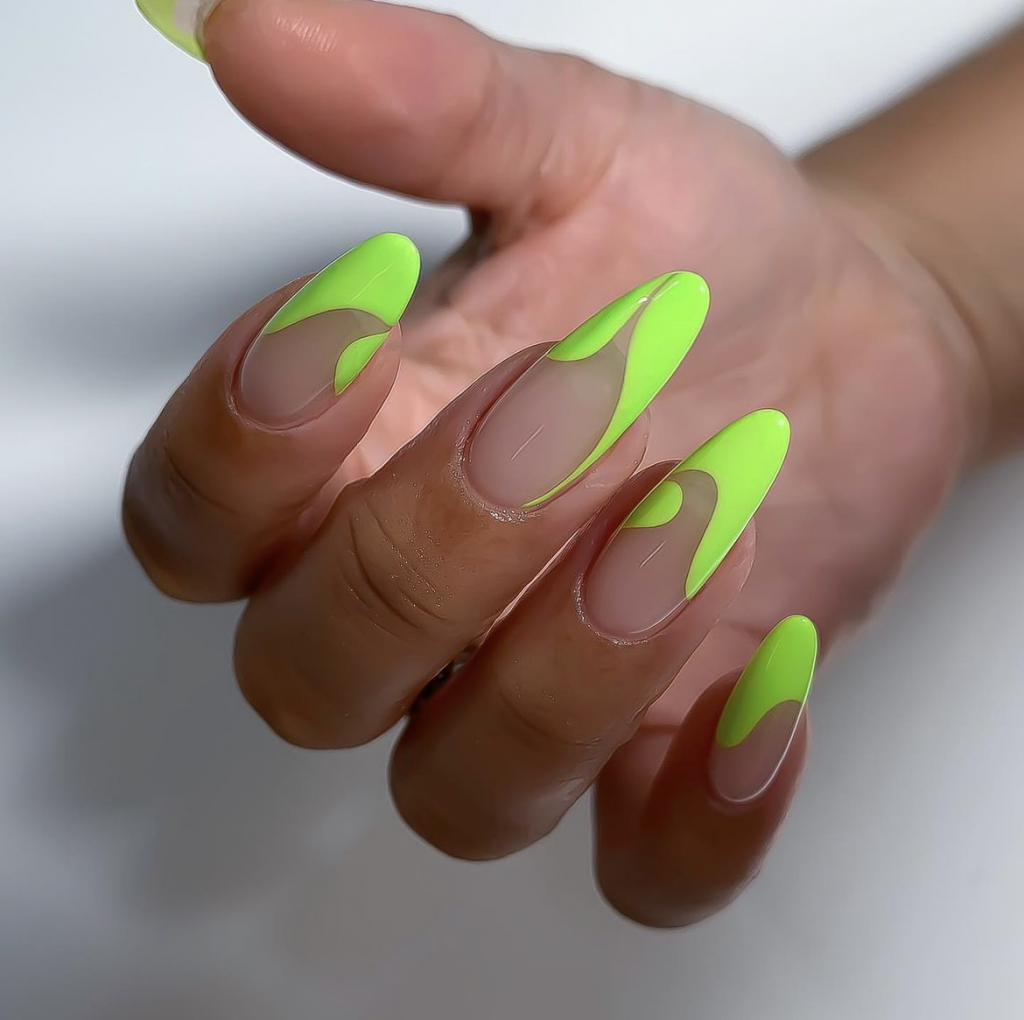 Maintaining and Removing Neon Nail Polish
Maintaining neon nails requires a few extra steps. Apply a clear top coat every few days to prevent chipping and fading. When it's time to remove the polish, opt for an acetone-based nail polish remover to ensure a clean slate without excessive scrubbing.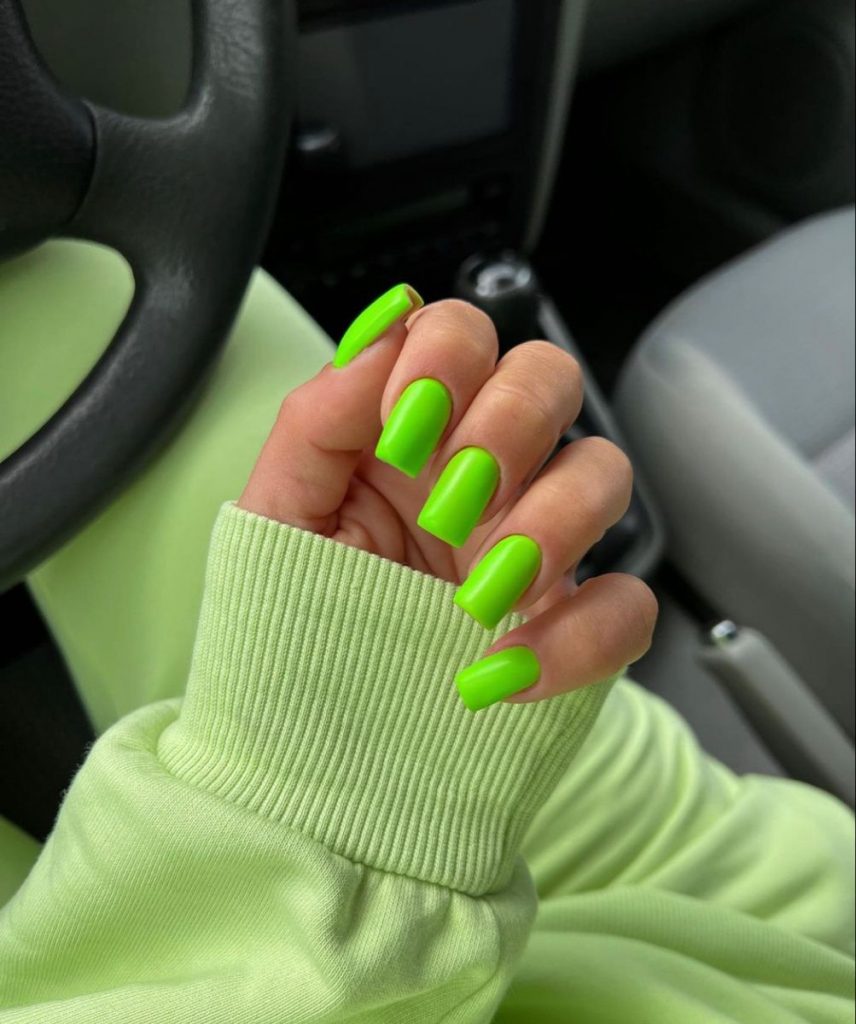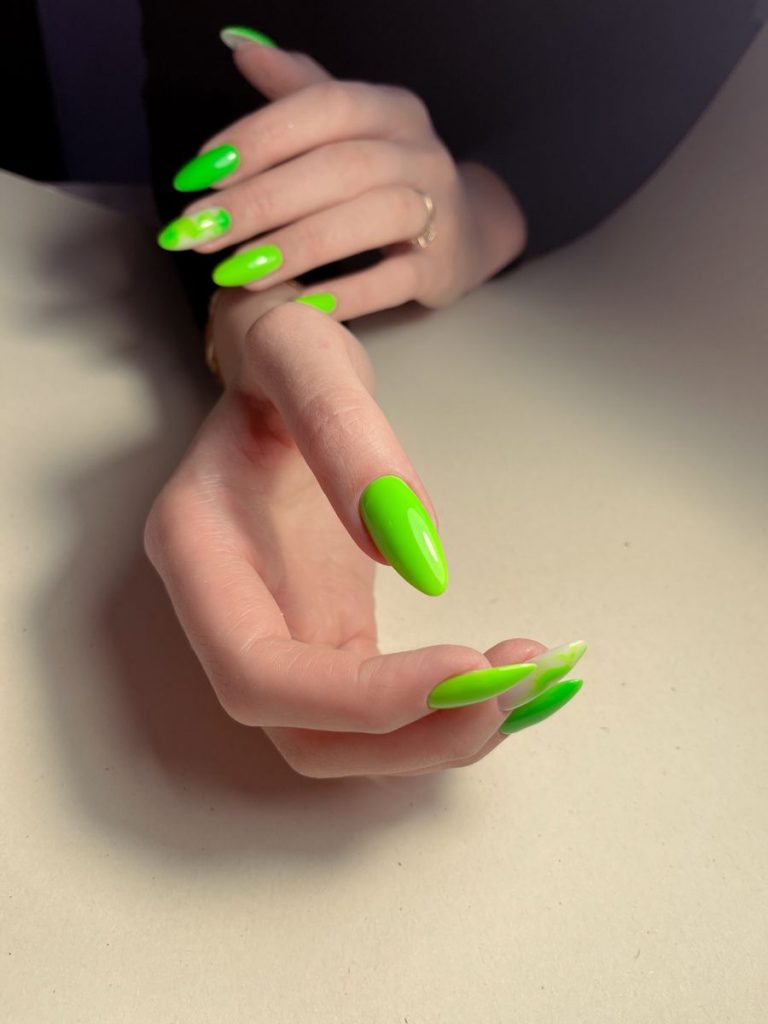 Neon Nails for Different Occasions
Neon green nails aren't limited to specific occasions. For a casual daytime look, consider a subtle neon French tip. For a wild night out, go all-in with bold neon designs. Your nails can adapt to any event and showcase your ever-changing style.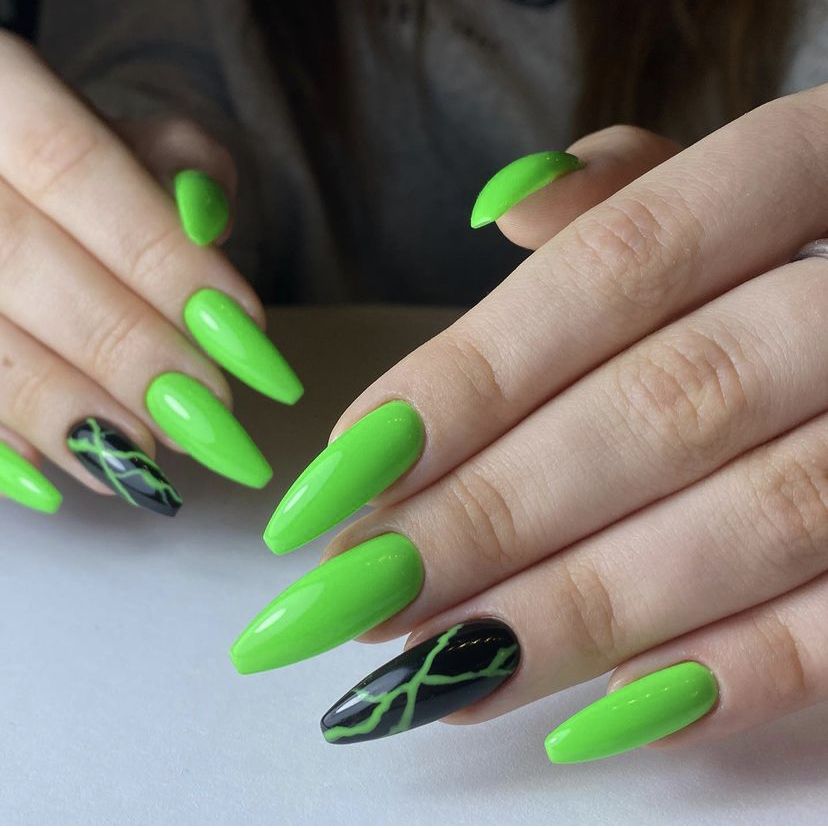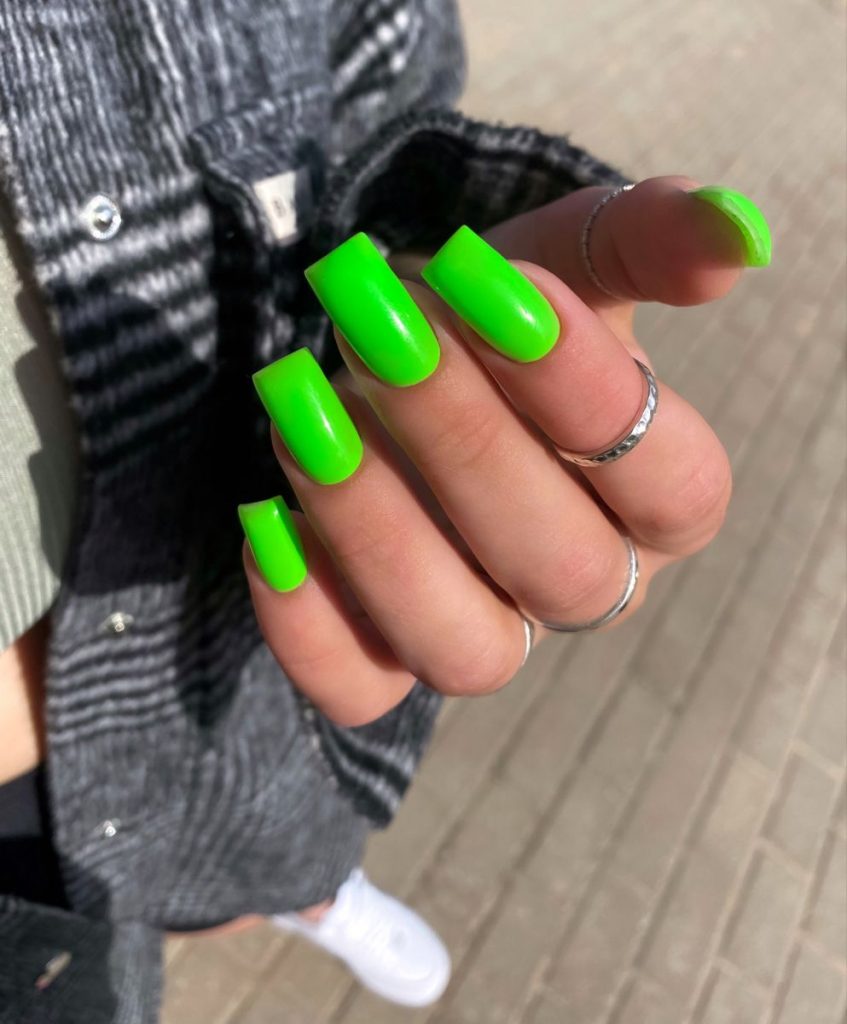 Confidence and Attitude: Pulling Off Neon Green Nails
Wearing neon green nails is more than just a fashion choice; it's a statement of confidence and attitude. Embrace the attention your nails will undoubtedly attract and rock them with a smile. Confidence is key to pulling off any trend effortlessly.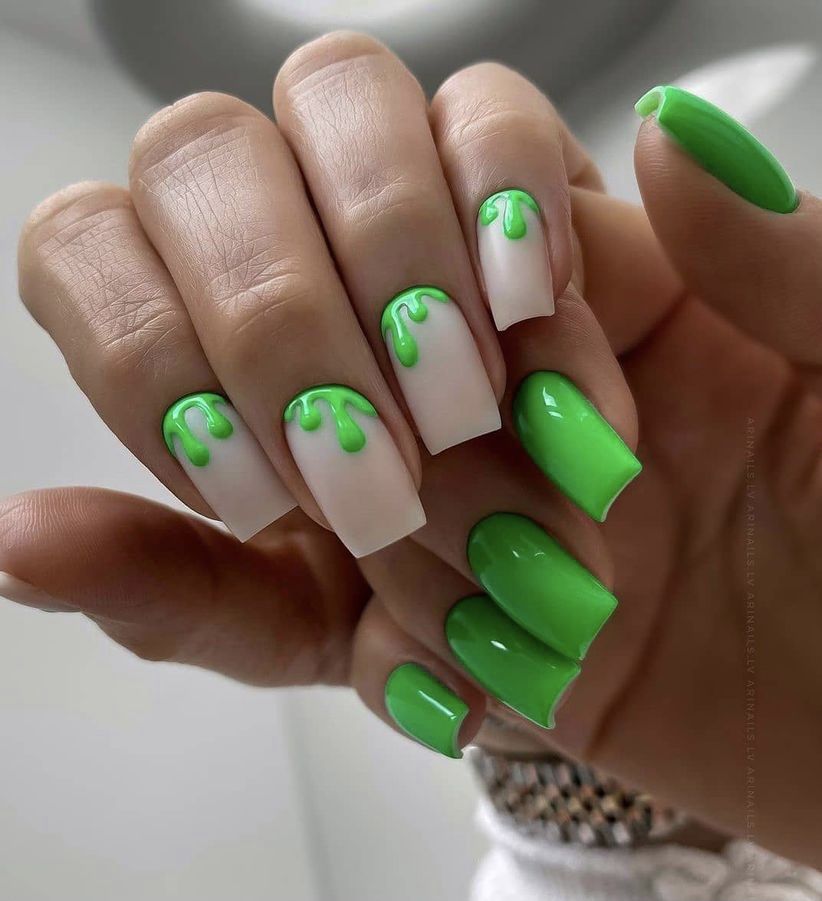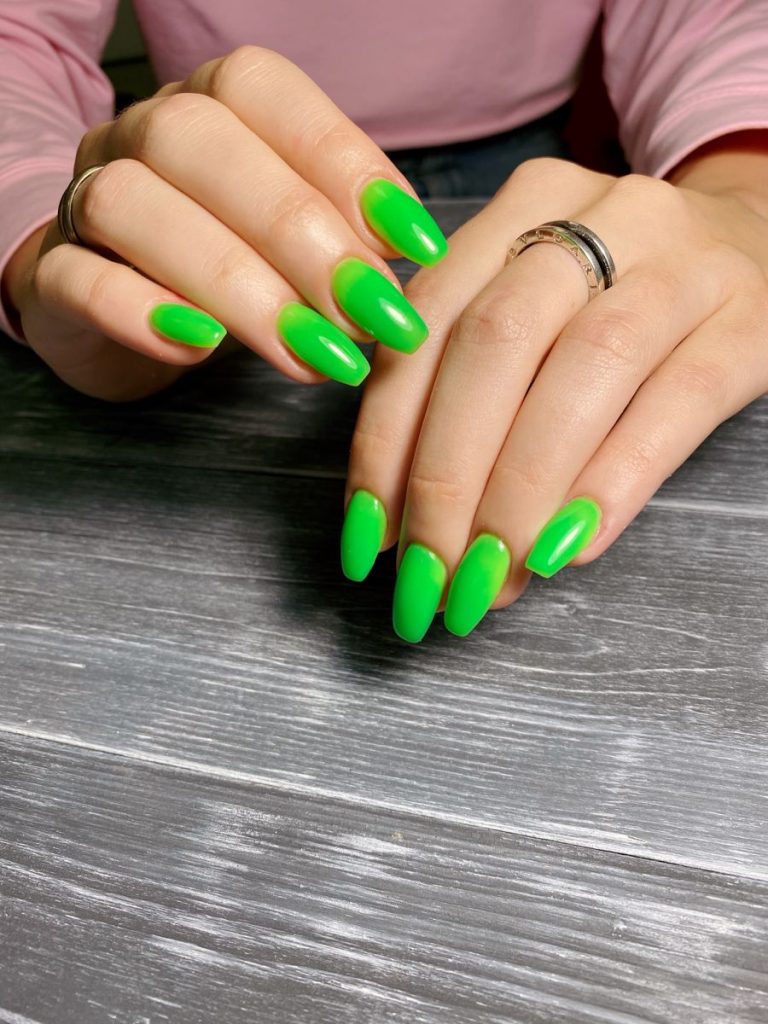 Save Pin