Nails
Classy and Chic: Beautiful Nude Nail Ideas for Dark Skin
Beauty knows no bounds, and the world of nail care is no exception. From bold colors to intricate designs, there are endless possibilities to express oneself through nails. One style that has gained popularity in recent years is nude nails. However, there is a common misconception that nude shades are limited to lighter skin tones. In reality, nude nails can be a stunning choice for individuals with dark skin as well. In this article, we will explore the world of nude nails for dark skin, providing you with inspiration and tips to embrace elegance and celebrate your unique complexion.
Understanding Nude Nails
Before diving into the realm of nude nails for dark skin, let's first understand what nude nails are. Nude nails refer to a style where the color of the nail polish closely matches the wearer's skin tone, creating a seamless, natural look. The goal is to enhance the beauty of the hands without drawing too much attention away from them. Nude nails are known for their elegance, versatility, and ability to suit various occasions.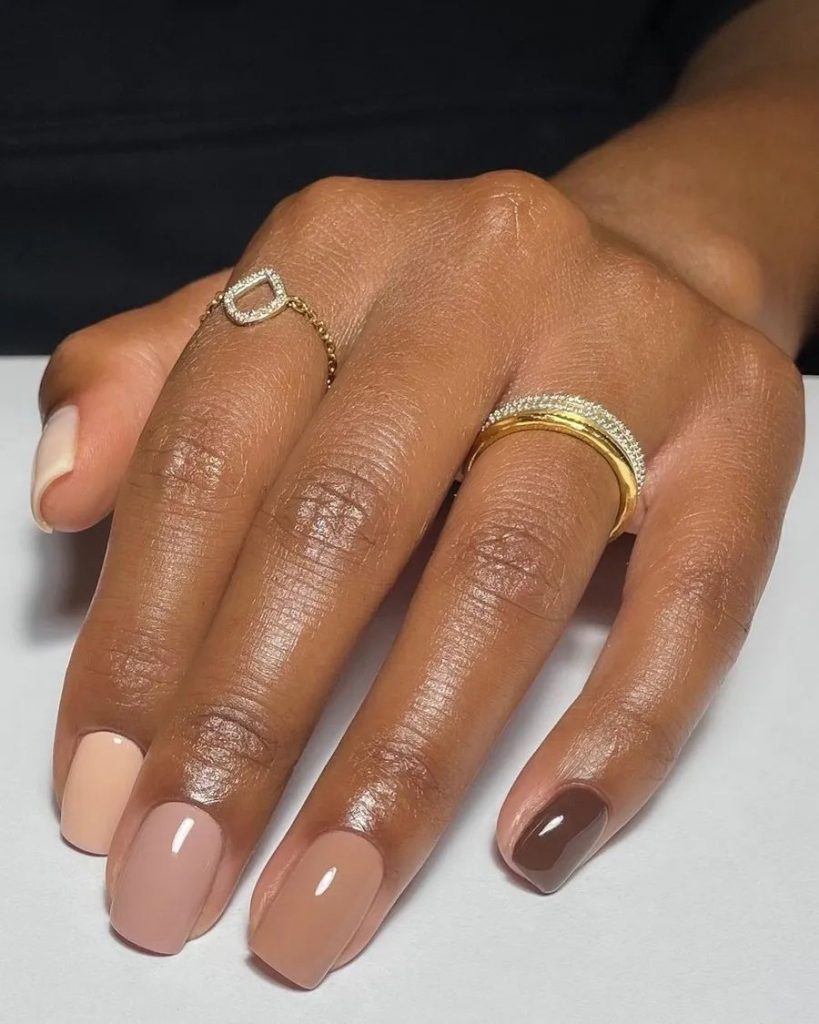 The Beauty of Dark Skin Tones
Dark skin tones exude a radiance and richness that deserves to be celebrated. The beauty industry is gradually embracing diversity, recognizing the stunning range of dark skin tones and developing products tailored to their needs. When it comes to nail colors, individuals with dark skin can confidently explore various shades, including nude tones. The key lies in selecting the right shades that complement the depth and warmth of dark skin.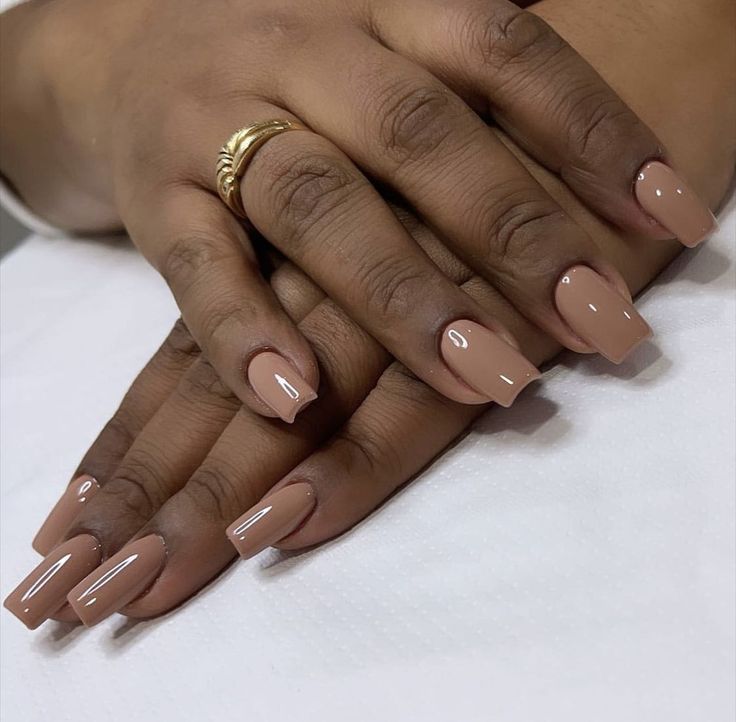 Choosing the Right Nude Shades
When choosing nude shades for dark skin, it's important to consider the undertones of your complexion. Dark skin can have warm or cool undertones, and finding the right match will ensure that the nude shade enhances your beauty. Warm undertones tend to have golden or olive hues, while cool undertones lean toward ebony or mahogany. By identifying your undertone, you can select a nude shade that harmonizes with your complexion and creates a captivating look.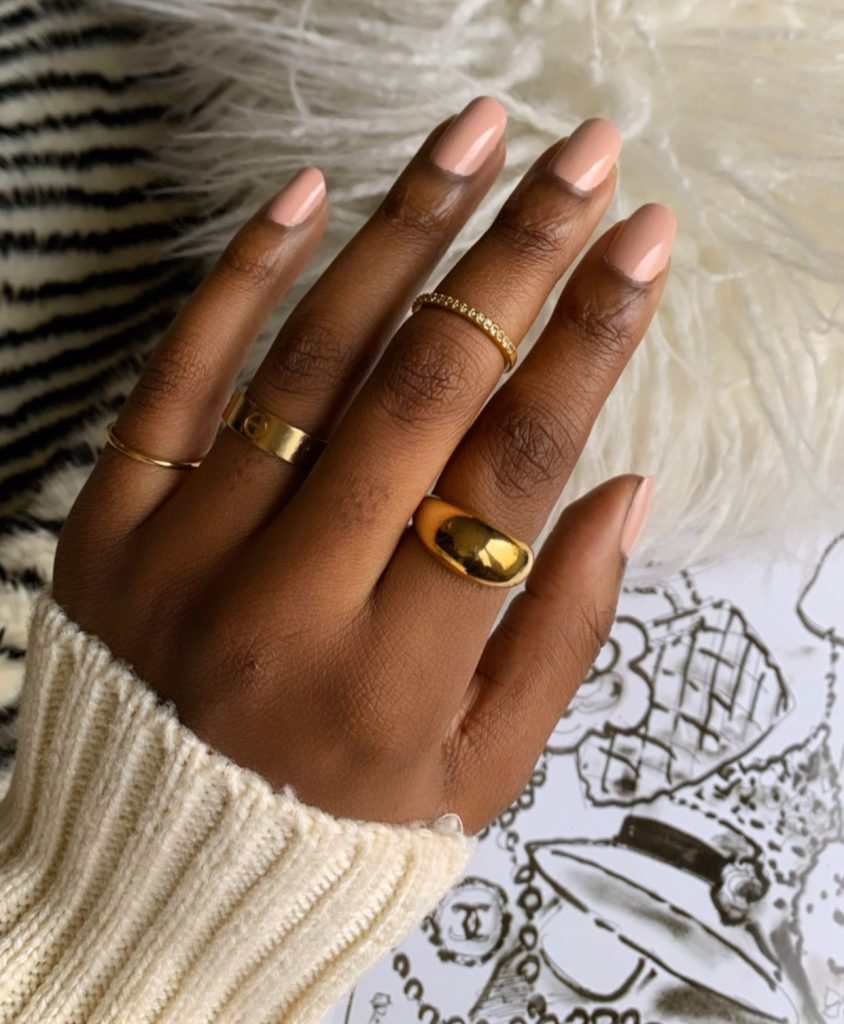 Nude Nail Ideas for Dark Skin
Now that you have a better understanding of nude nails and how to choose the right shade, let's explore some inspiring ideas for dark skin. Nude nails for dark skin can be as varied and creative as any other style. Whether you prefer a classic and understated look or something more eye-catching, there is a perfect nude nail idea waiting for you. Let's delve into a few options: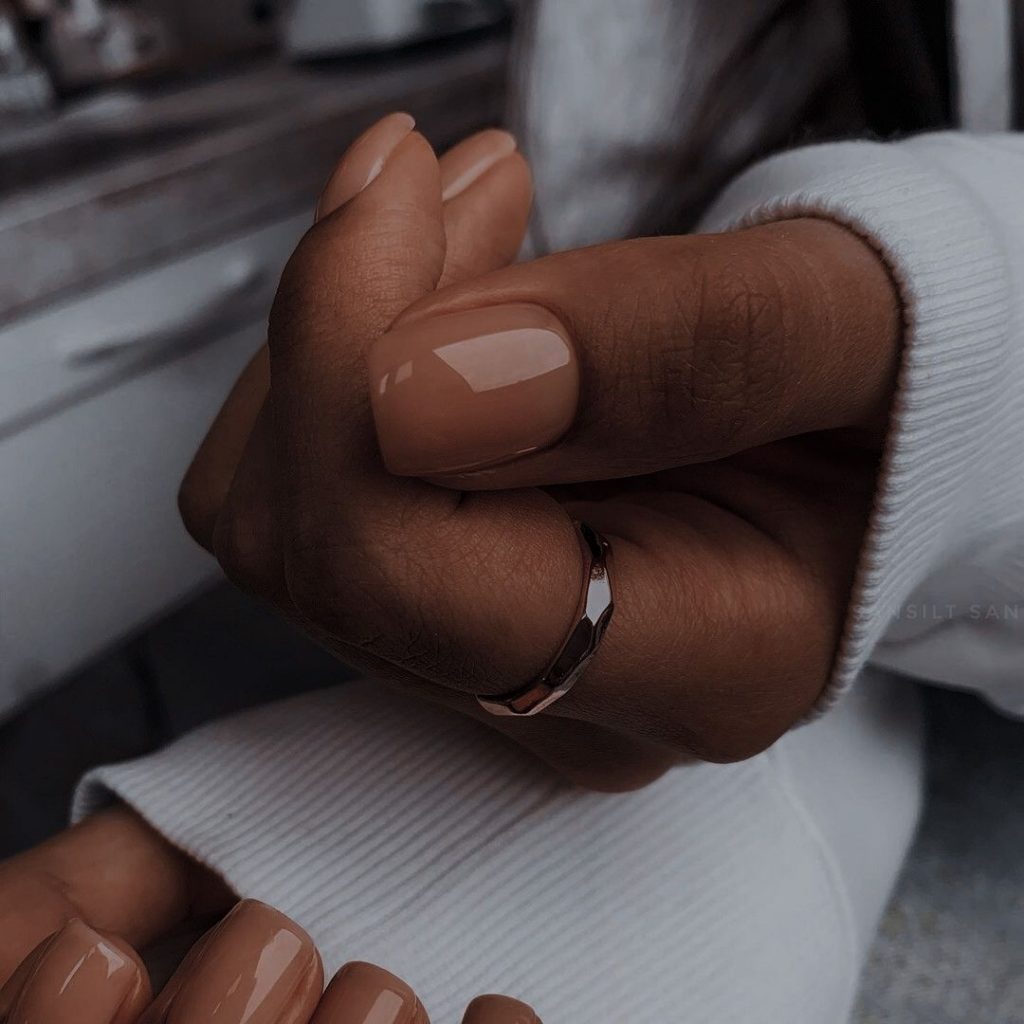 Classic Barely-There Nails: For a minimalistic and sophisticated look, opt for a nude shade that matches your skin tone closely. This style elongates your fingers and exudes an effortless elegance.
Gradient Ombré Nails: Create a subtle gradient effect by choosing a slightly darker or lighter nude shade for each nail. This design adds a touch of intrigue while maintaining a refined aesthetic.
French Manicure Twist: Put a modern twist on the timeless French manicure by using nude shades for the base and tip of your nails. This combination creates a chic and understated look.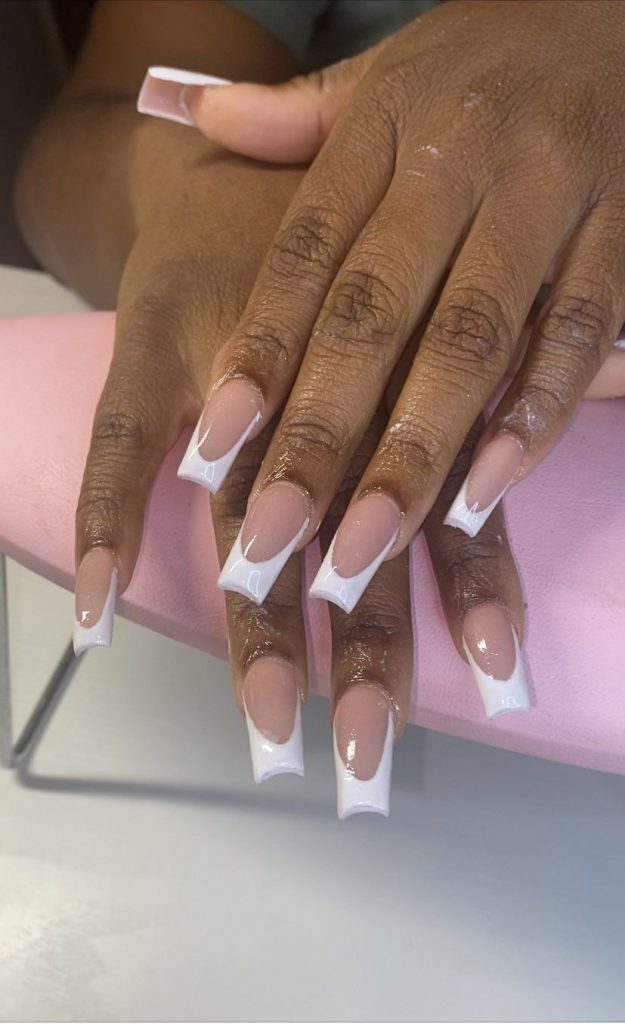 Metallic Accents: Add a hint of glamour to your nude nails with metallic accents. You can apply a thin strip of gold, silver, or rose gold near the cuticle or create geometric designs for an eye-catching effect.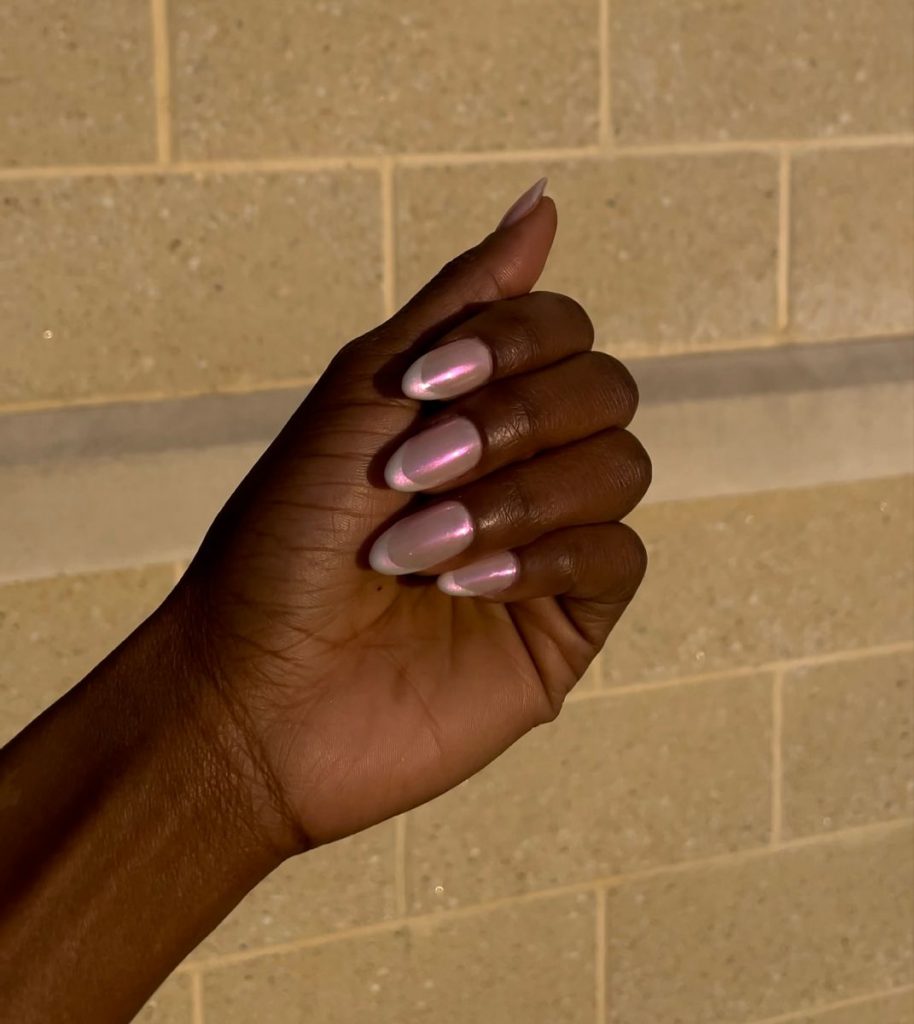 Delicate Floral Designs: Embrace your feminine side by incorporating delicate floral designs on your nude nails. You can opt for hand-painted flowers or choose nail stickers for a quick and intricate design.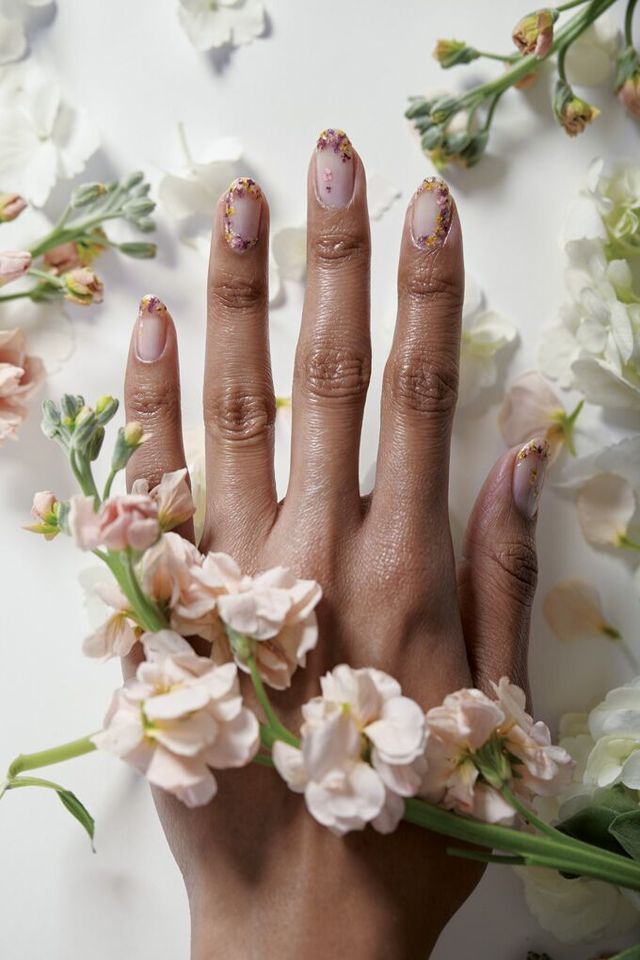 Textured Finishes: Experiment with textured nail polishes, such as matte or suede finishes, to add depth and interest to your nude nails. These finishes provide a modern twist to the classic nude look.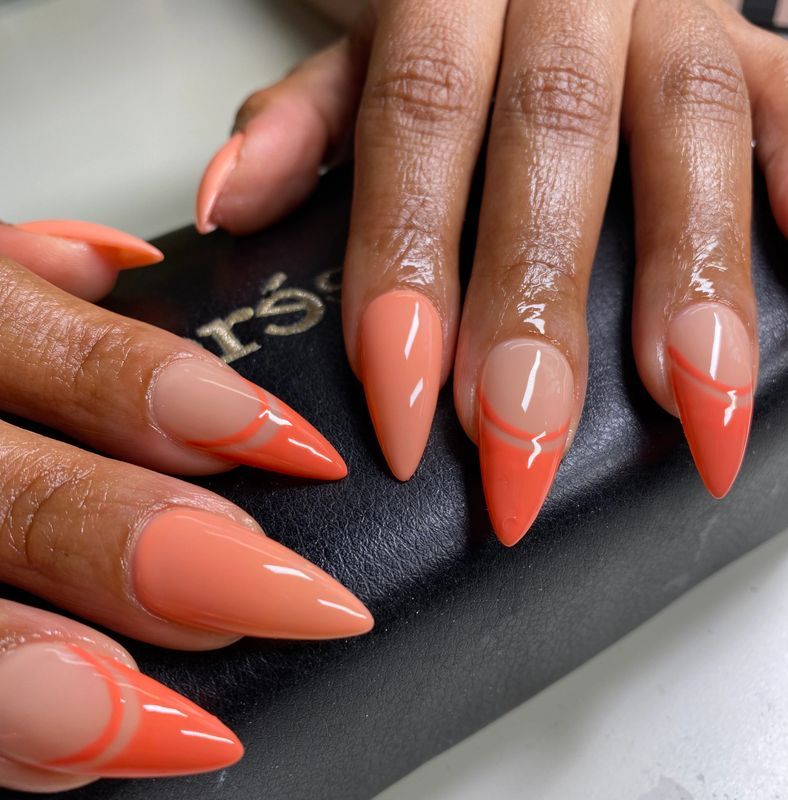 Remember, these are just a few ideas to get you started. Feel free to explore other designs and combinations that resonate with your personal style and preferences.
Experimenting with Accents and Finishes
While nude nails are often associated with subtlety, there is no rule against adding accents and finishes to elevate your look. In fact, incorporating pops of color, metallics, and textures can further enhance the beauty of your dark skin. Here are some ways to experiment with accents and finishes: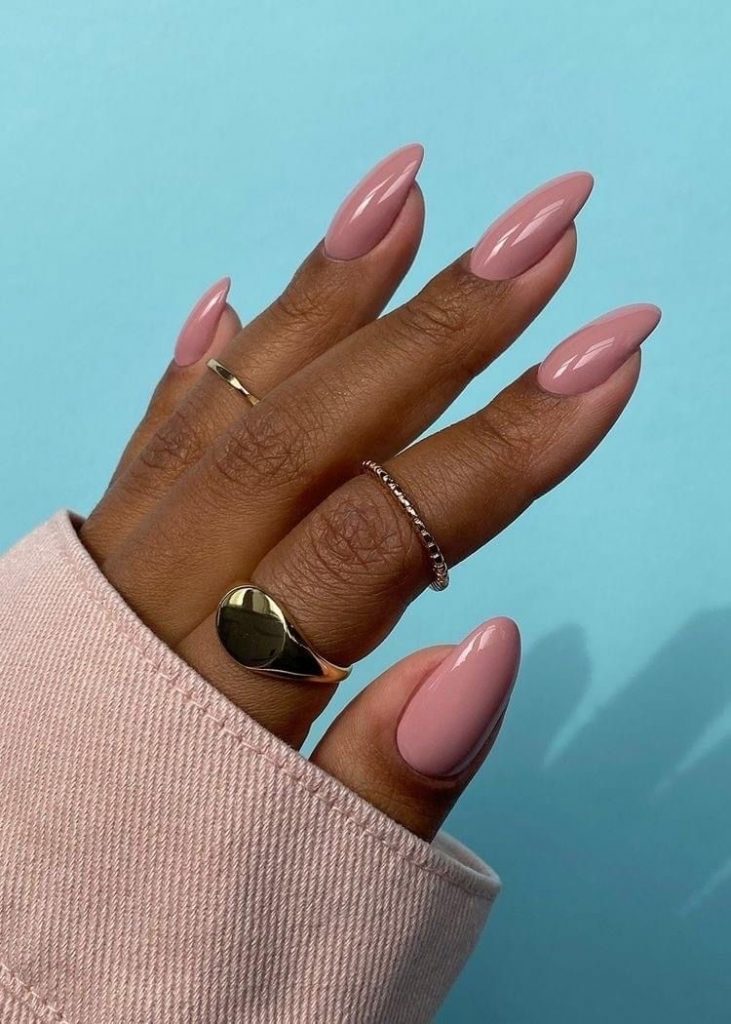 Vibrant Nail Art Accents: Introduce a burst of color to your nude nails by incorporating vibrant nail art accents. You can create geometric patterns, abstract designs, or even opt for a single accent nail to make a statement.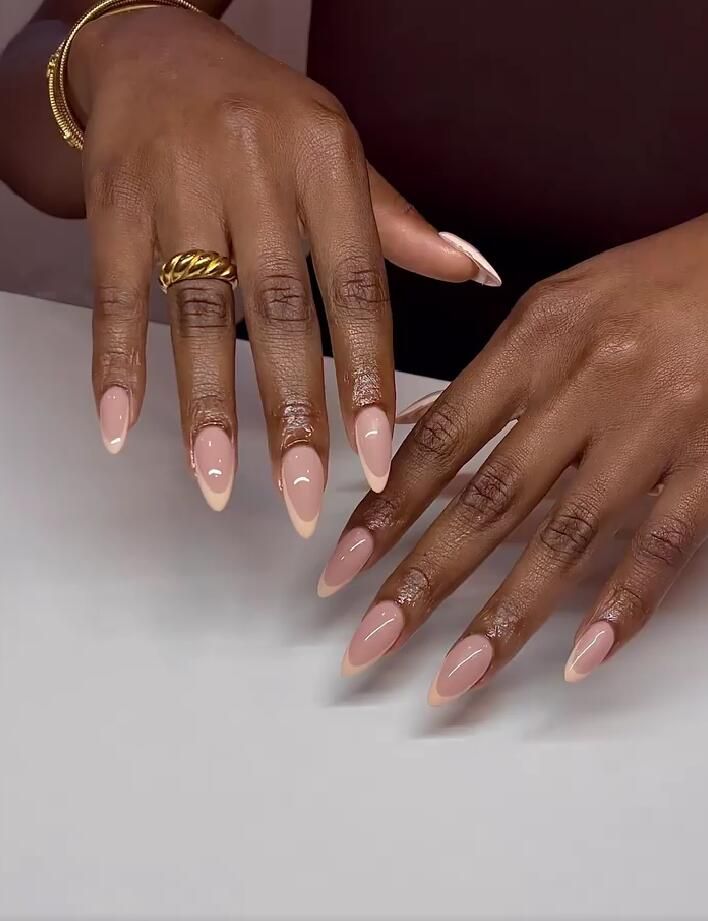 Metallic Touches: Elevate your nude nails with metallic finishes. Consider applying a metallic topcoat or adding metallic foil accents for a touch of glamour and shine.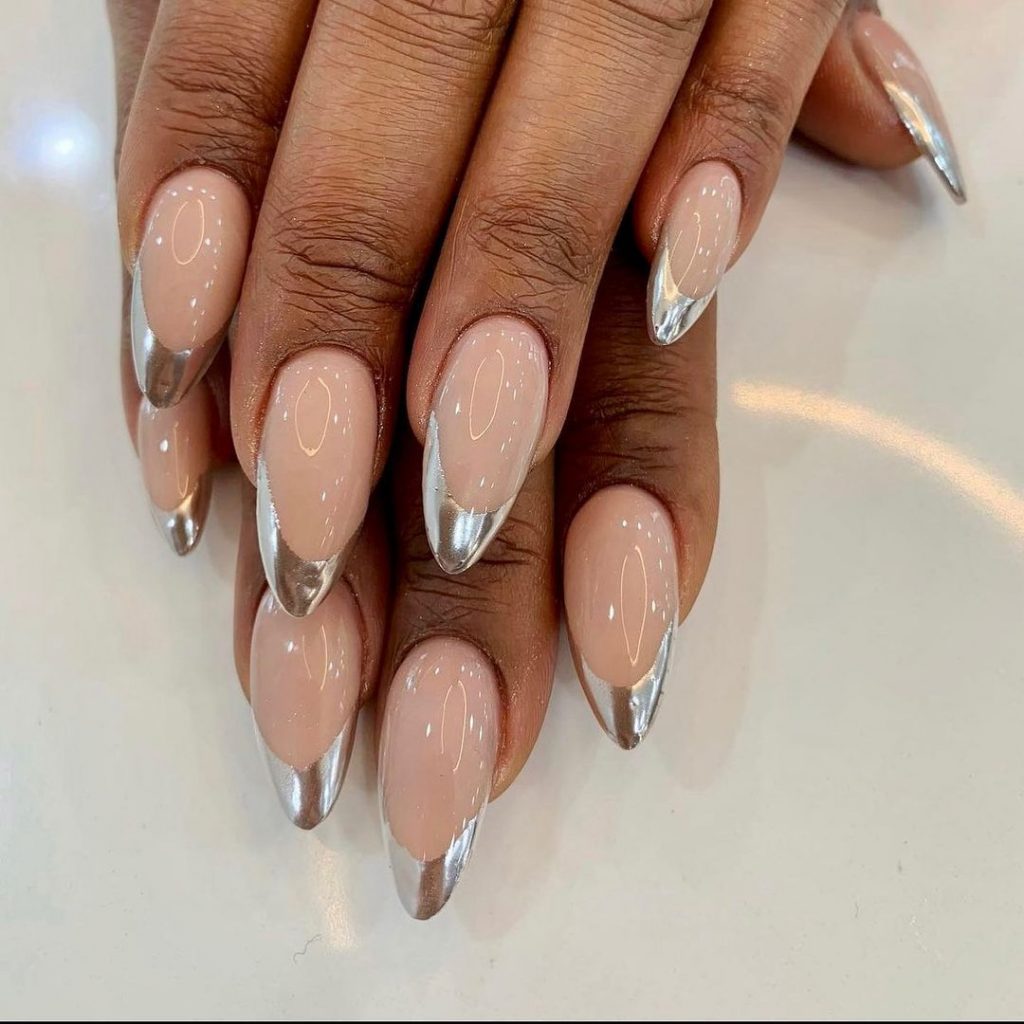 Textured Accents: Take your nude nails to the next level by incorporating textured accents. Glitter, beads, or even tiny pearls can be strategically placed to create texture and visual interest.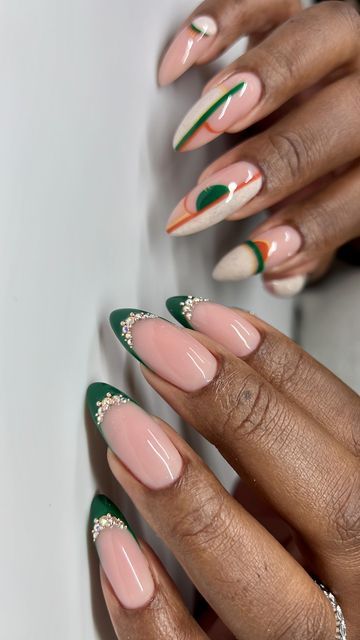 By experimenting with accents and finishes, you can create a unique and captivating look that showcases your individuality and style.
Breaking Stereotypes: Nude Nails for All
It's essential to break stereotypes and embrace the freedom to express ourselves through our personal style and preferences. Nude nails are no exception. While there may be societal notions that limit the idea of nude nails to certain skin tones, it's time to challenge those boundaries and celebrate the beauty of diversity. Whether you have light or dark skin, you deserve to rock nude nails with confidence and elegance.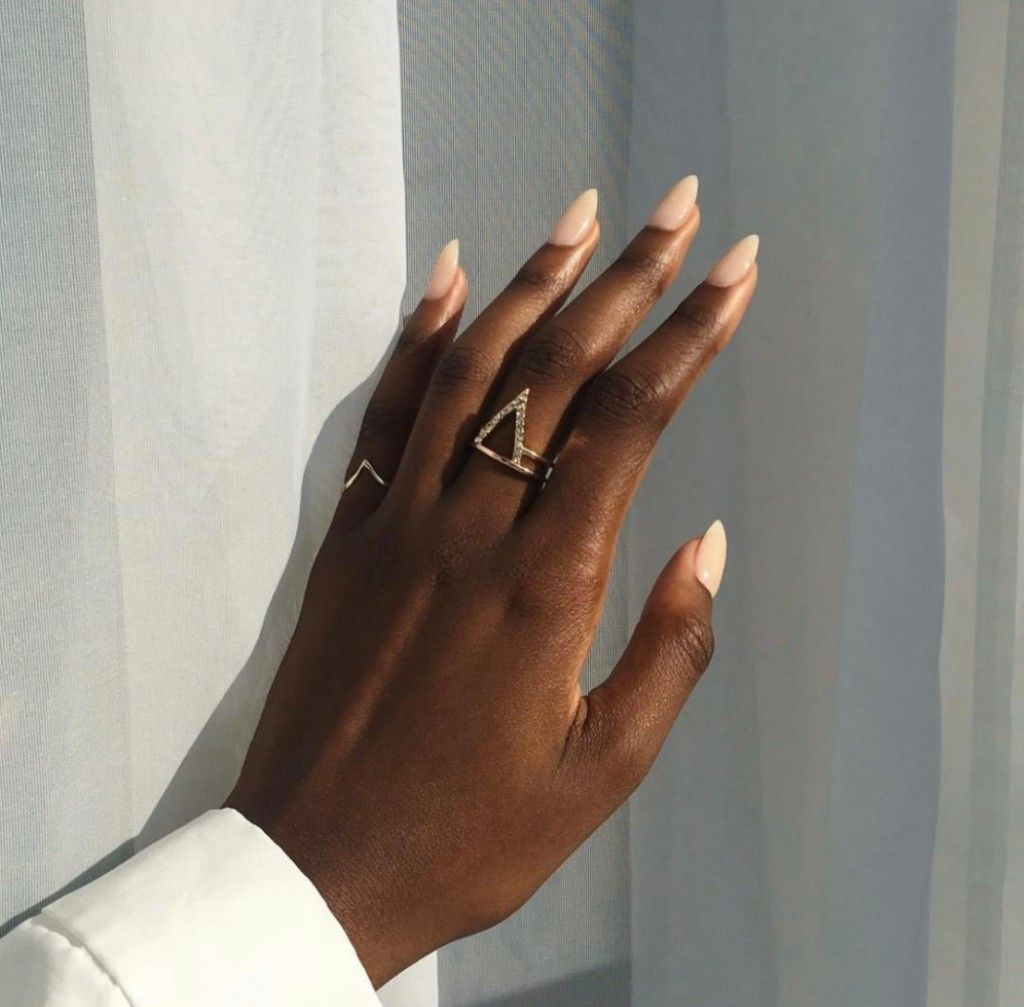 By exploring different shades, finishes, and designs, you can find the perfect nude nail look that enhances your natural beauty and complements your dark skin tone. Remember, beauty knows no bounds, and everyone has the right to embrace their unique style.
Save Pin